Community And Support Quotes
Collection of top 31 famous quotes about Community And Support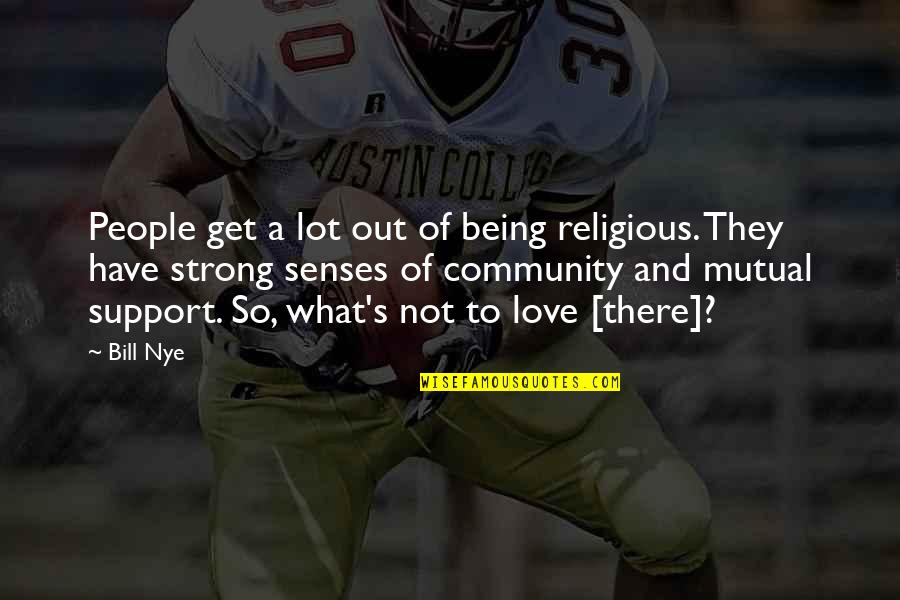 People get a lot out of being religious. They have strong senses of community and mutual support. So, what's not to love [there]?
—
Bill Nye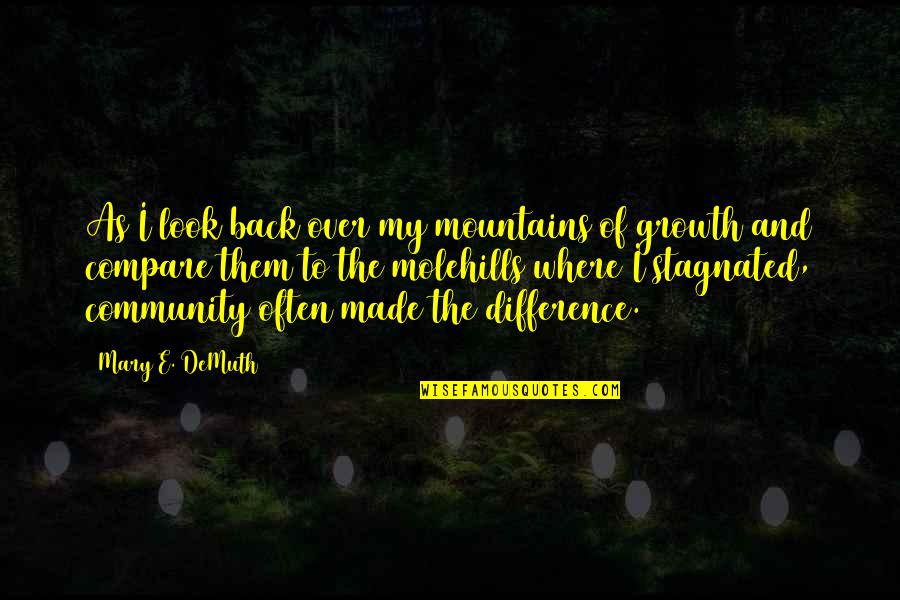 As I look back over my mountains of growth and compare them to the molehills where I stagnated, community often made the difference.
—
Mary E. DeMuth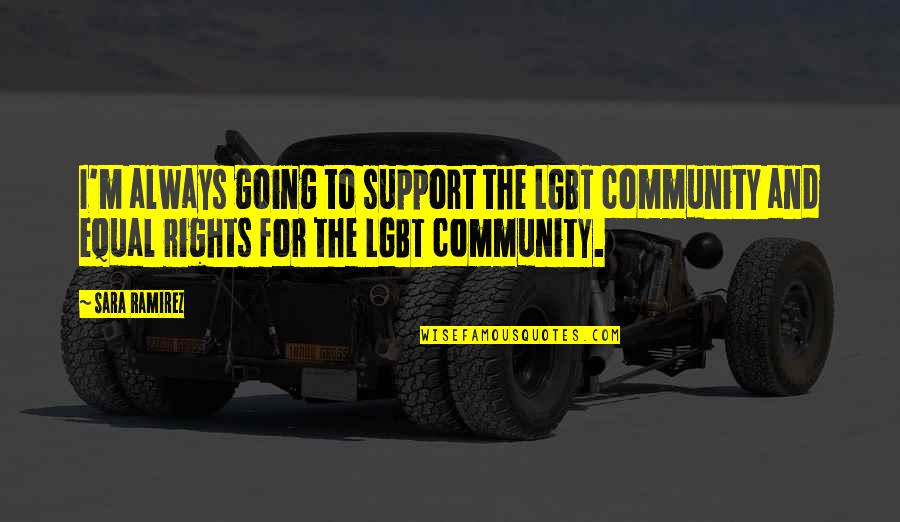 I'm always going to support the LGBT community and equal rights for the LGBT community.
—
Sara Ramirez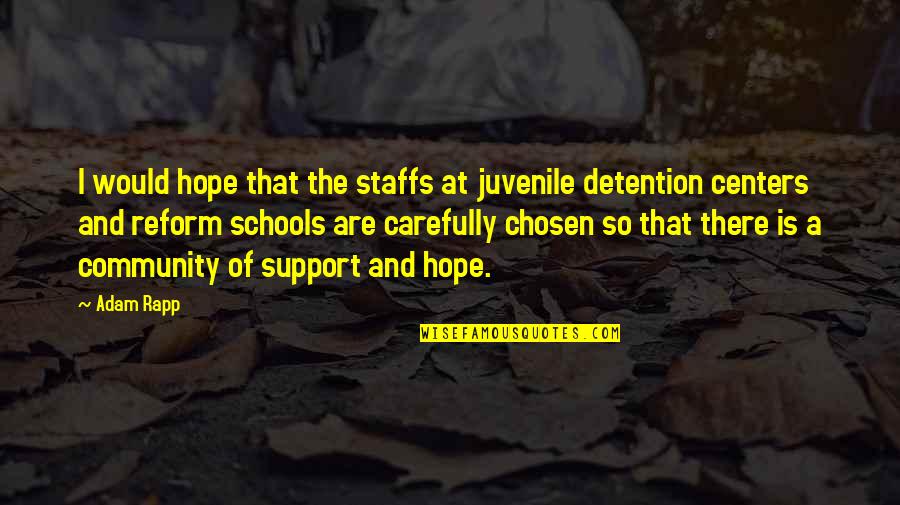 I would hope that the staffs at juvenile detention centers and reform schools are carefully chosen so that there is a community of support and hope.
—
Adam Rapp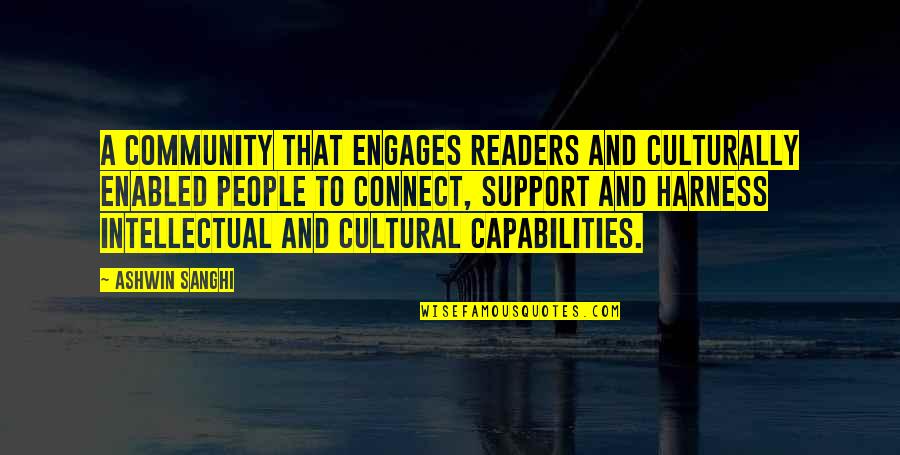 A community that engages readers and culturally enabled people to connect, support and harness intellectual and cultural capabilities.
—
Ashwin Sanghi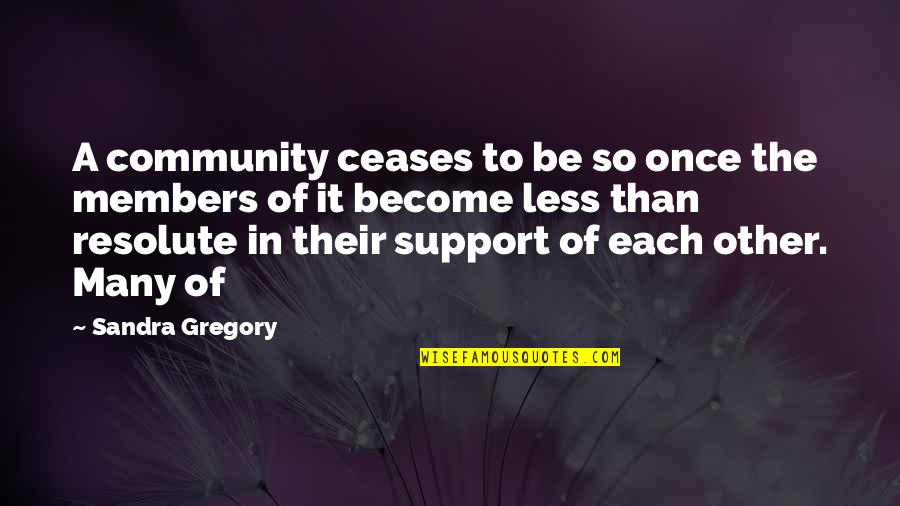 A community ceases to be so once the members of it become less than resolute in their support of each other. Many of
—
Sandra Gregory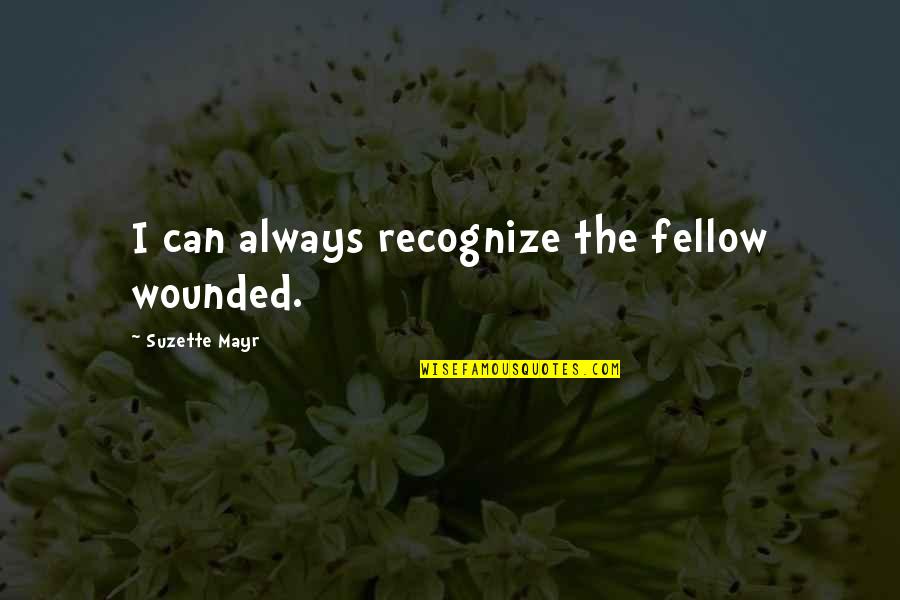 I can always recognize the fellow wounded.
—
Suzette Mayr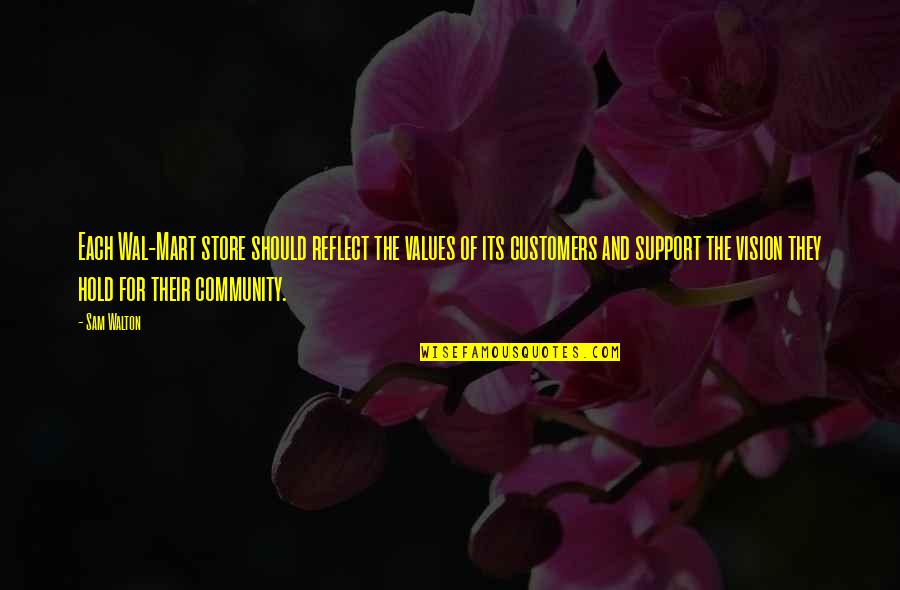 Each Wal-Mart store should reflect the values of its customers and support the vision they hold for their community.
—
Sam Walton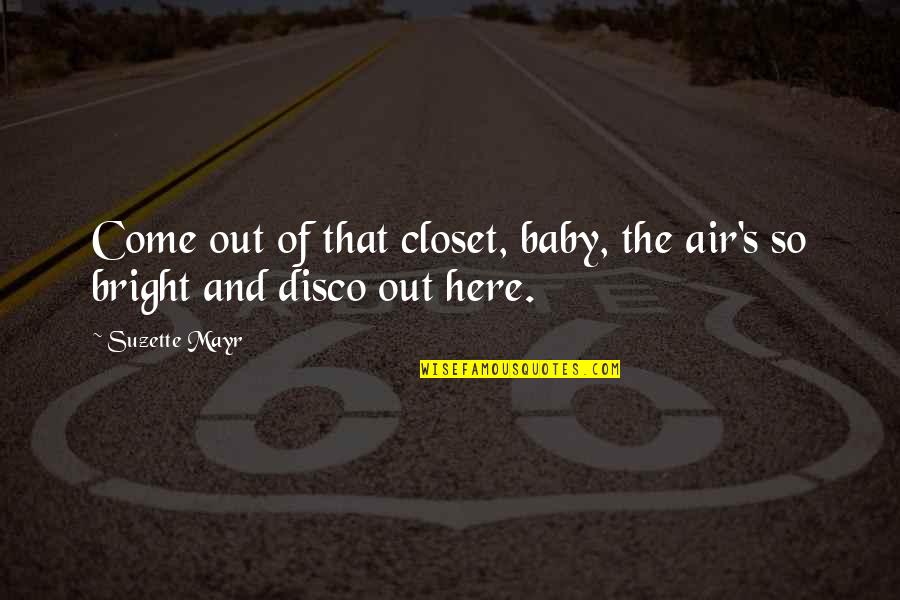 Come out of that closet, baby, the air's so bright and disco out here. —
Suzette Mayr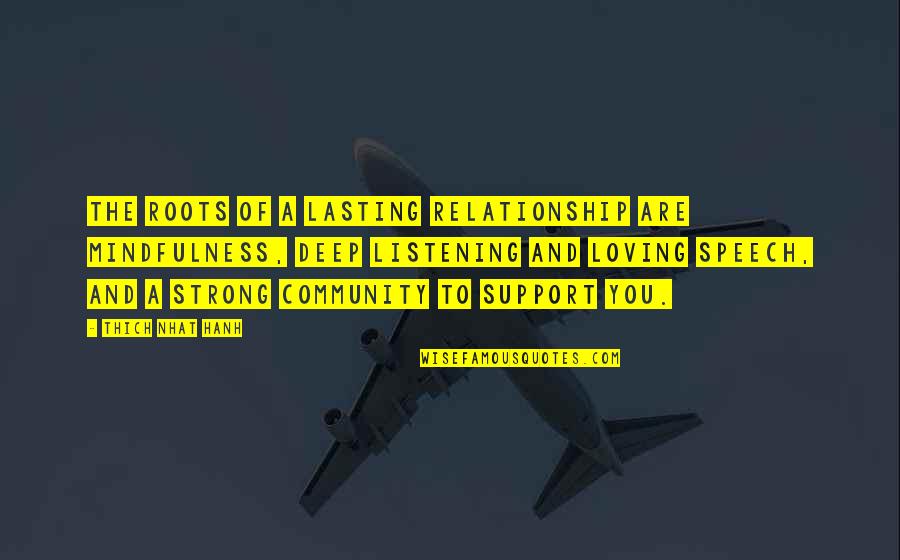 The roots of a lasting relationship are mindfulness, deep listening and loving speech, and a strong community to support you. —
Thich Nhat Hanh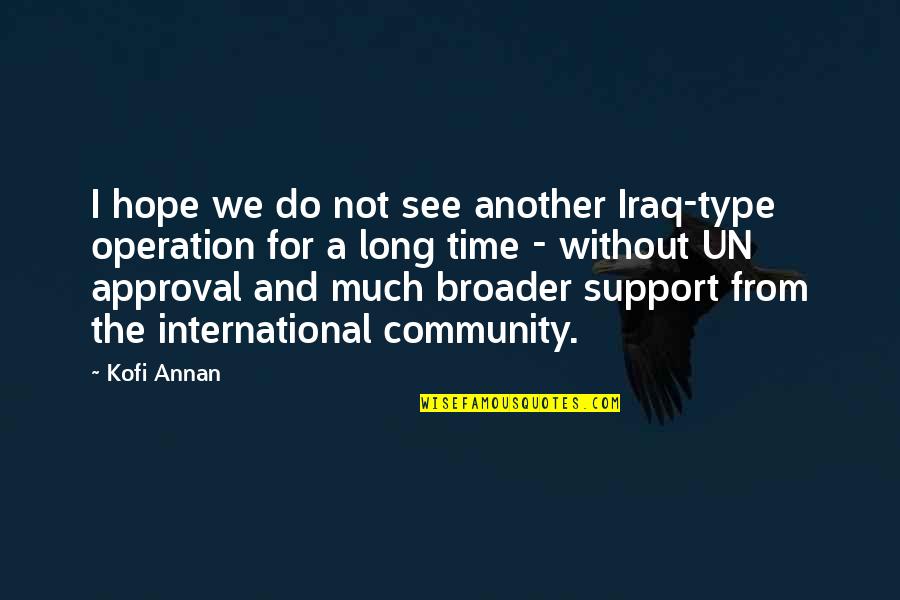 I hope we do not see another Iraq-type operation for a long time - without UN approval and much broader support from the international community. —
Kofi Annan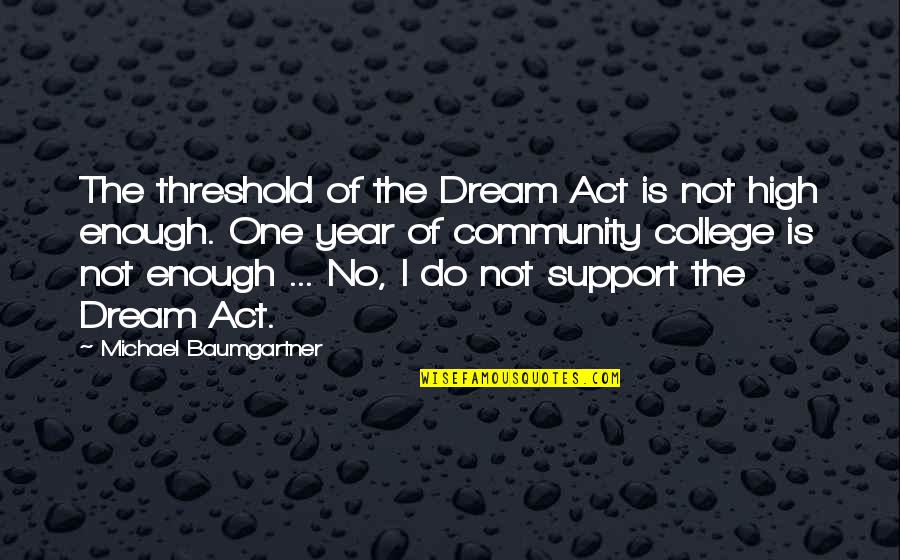 The threshold of the Dream Act is not high enough. One year of community college is not enough ... No, I do not support the Dream Act. —
Michael Baumgartner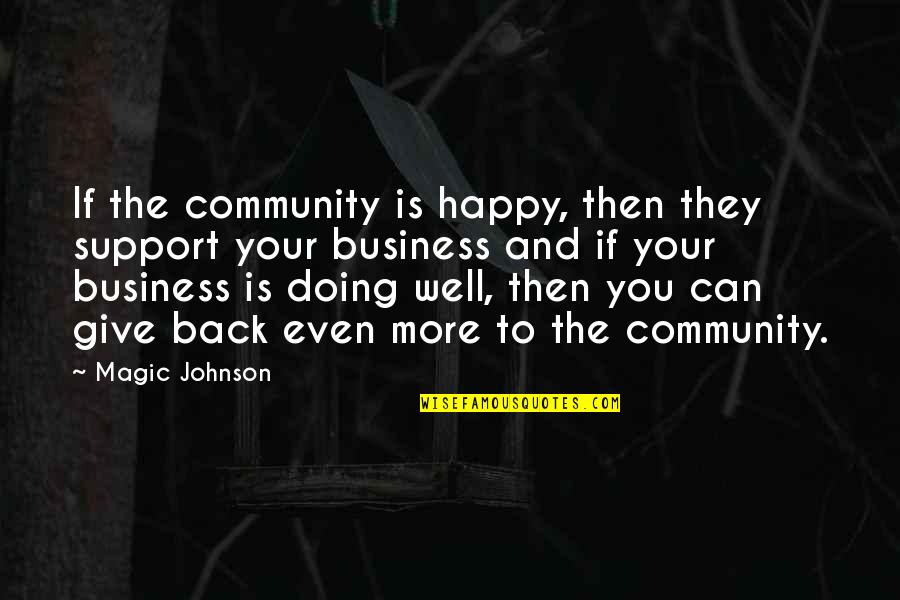 If the community is happy, then they support your business and if your business is doing well, then you can give back even more to the community. —
Magic Johnson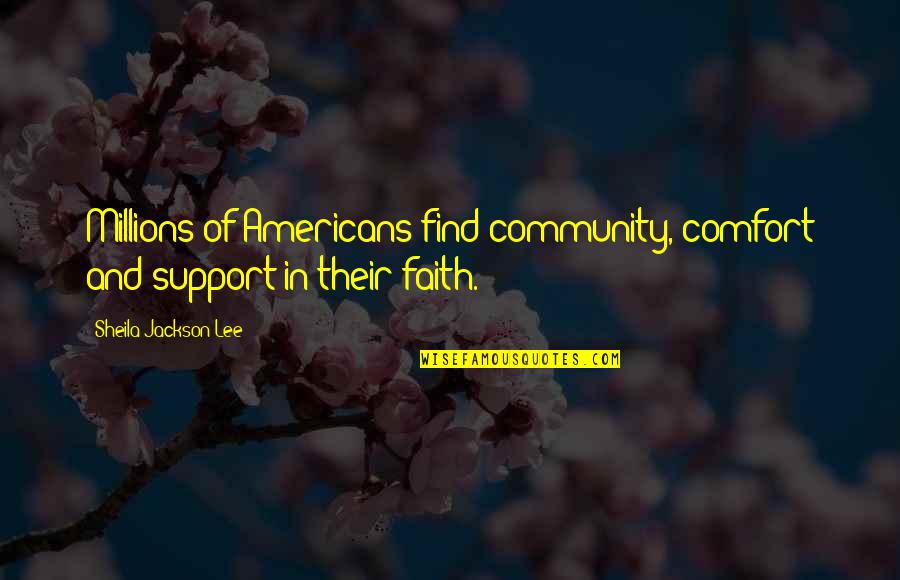 Millions of Americans find community, comfort and support in their faith. —
Sheila Jackson Lee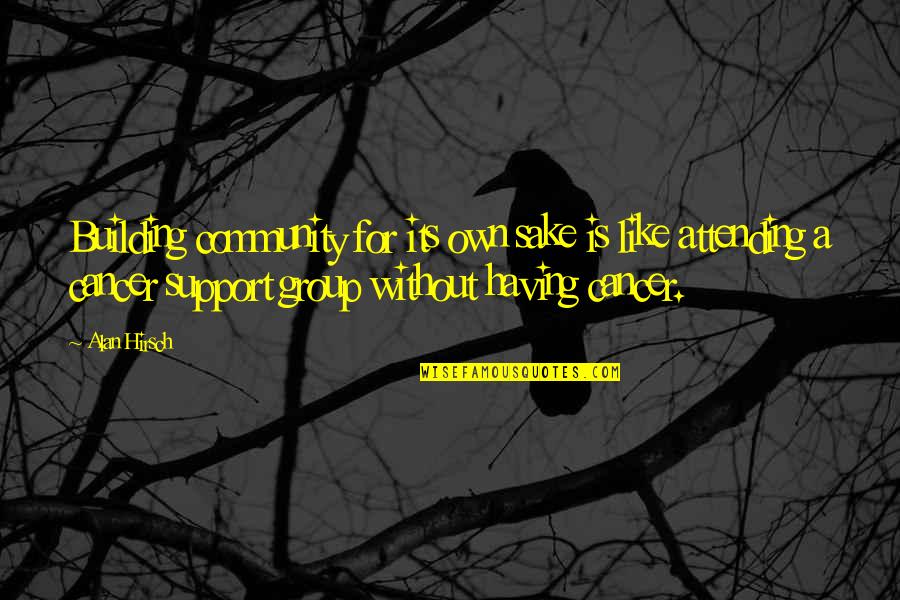 Building community for its own sake is like attending a cancer support group without having cancer. —
Alan Hirsch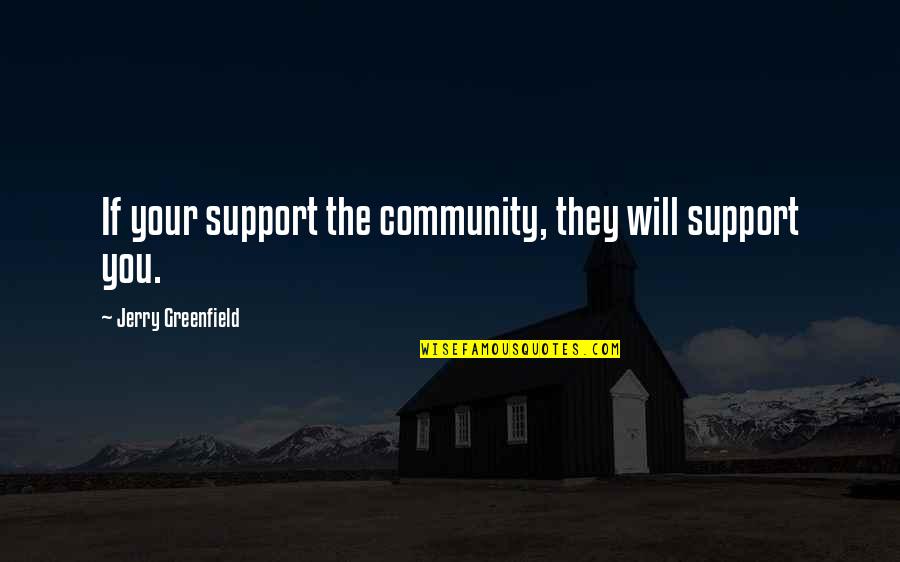 If your support the community, they will support you. —
Jerry Greenfield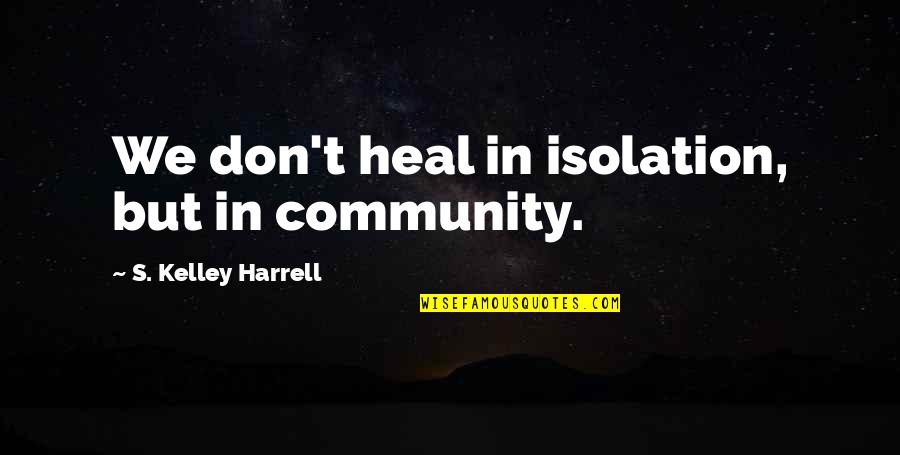 We don't heal in isolation, but in community. —
S. Kelley Harrell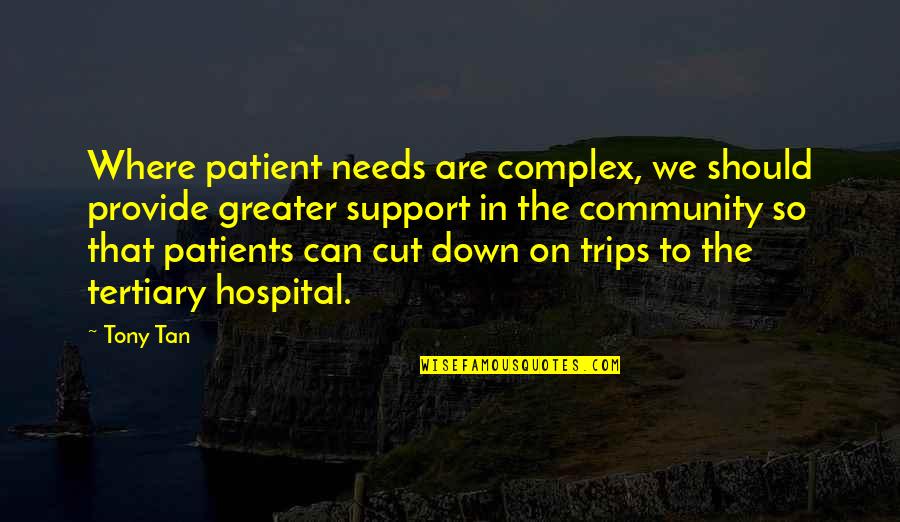 Where patient needs are complex, we should provide greater support in the community so that patients can cut down on trips to the tertiary hospital. —
Tony Tan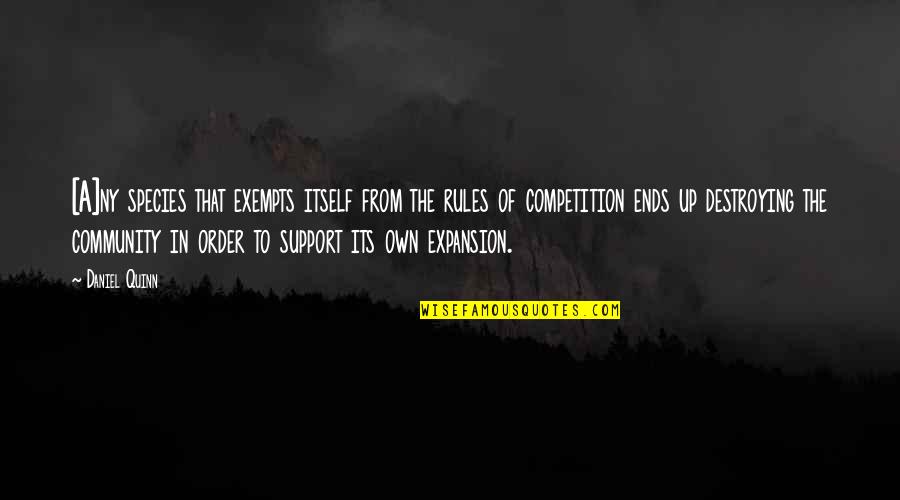 [A]ny species that exempts itself from the rules of competition ends up destroying the community in order to support its own expansion. —
Daniel Quinn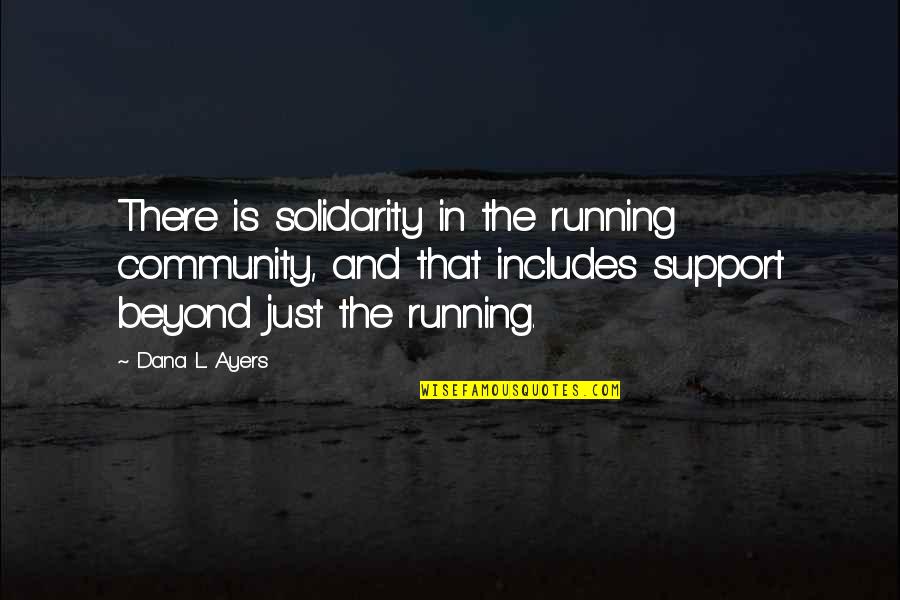 There is solidarity in the running community, and that includes support beyond just the running. —
Dana L. Ayers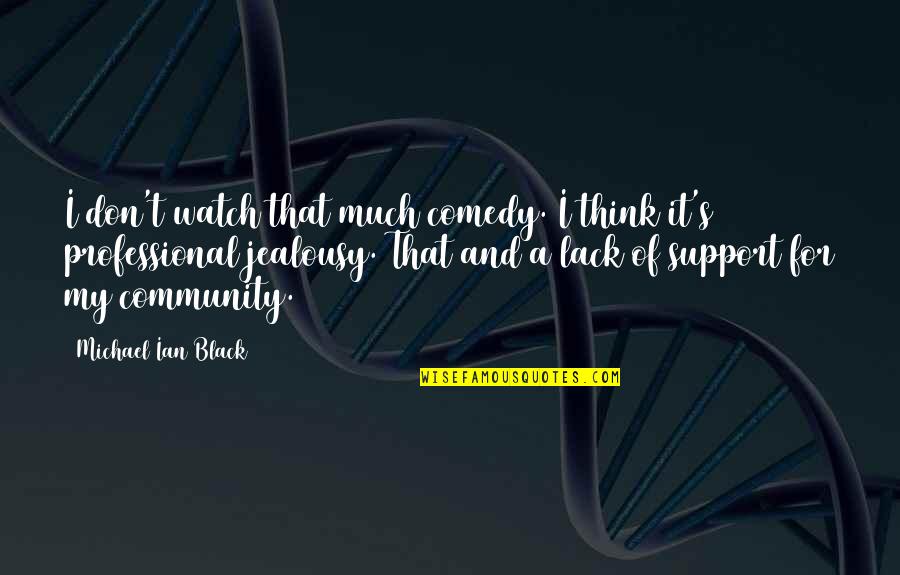 I don't watch that much comedy. I think it's professional jealousy. That and a lack of support for my community. —
Michael Ian Black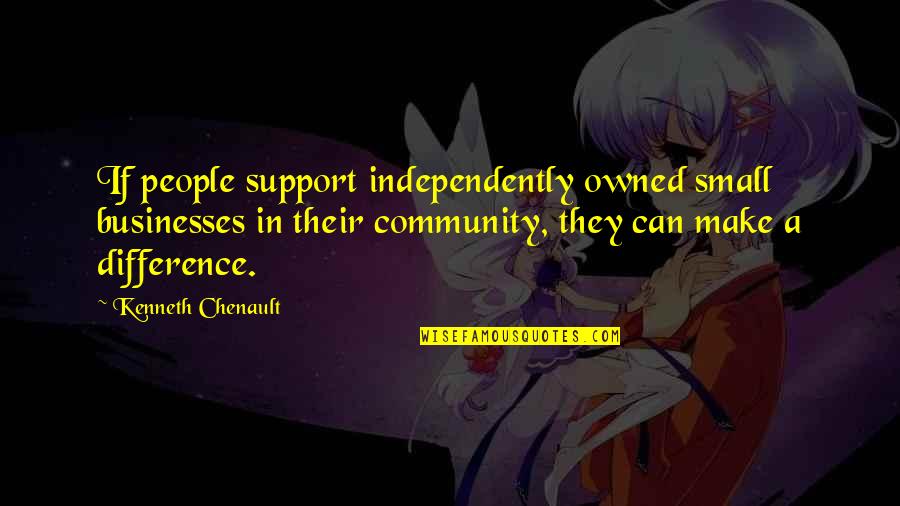 If people support independently owned small businesses in their community, they can make a difference. —
Kenneth Chenault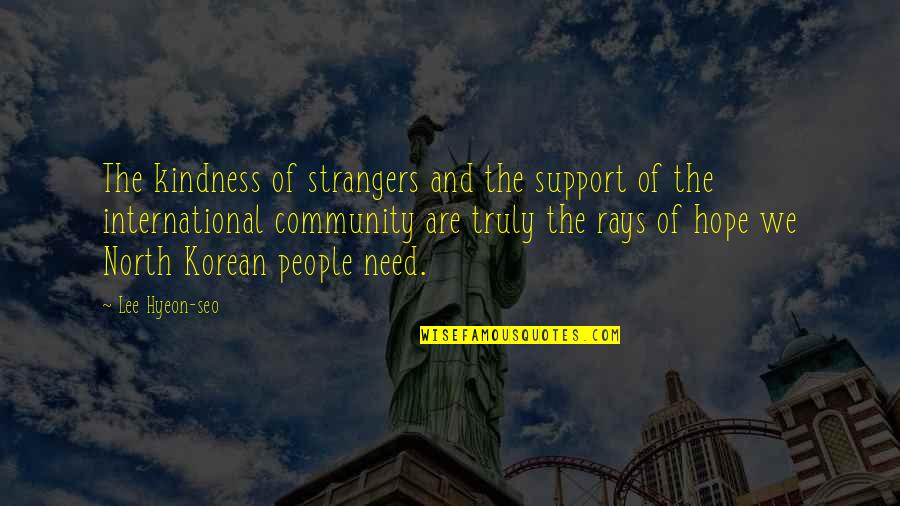 The kindness of strangers and the support of the international community are truly the rays of hope we North Korean people need. —
Lee Hyeon-seo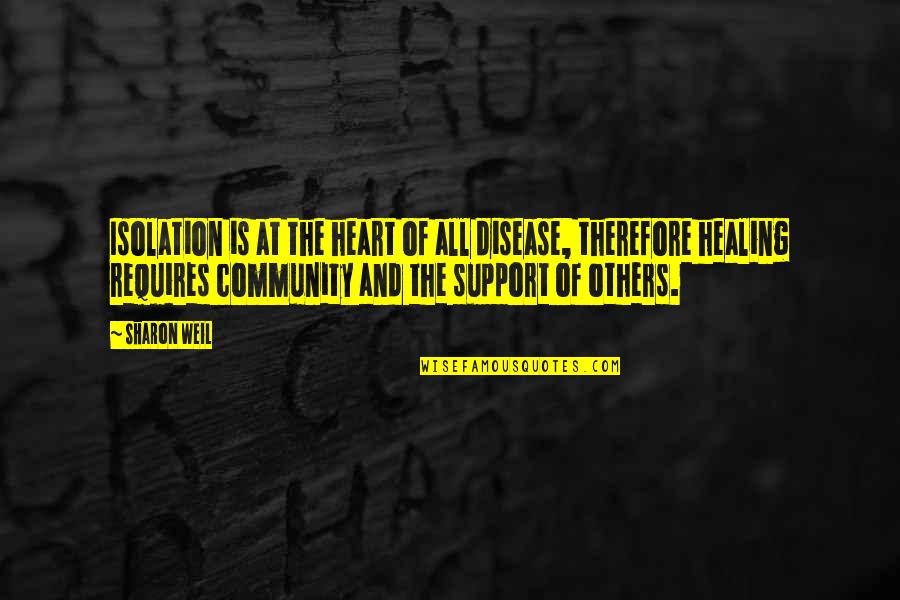 Isolation is at the heart of all disease, therefore healing requires community and the support of others. —
Sharon Weil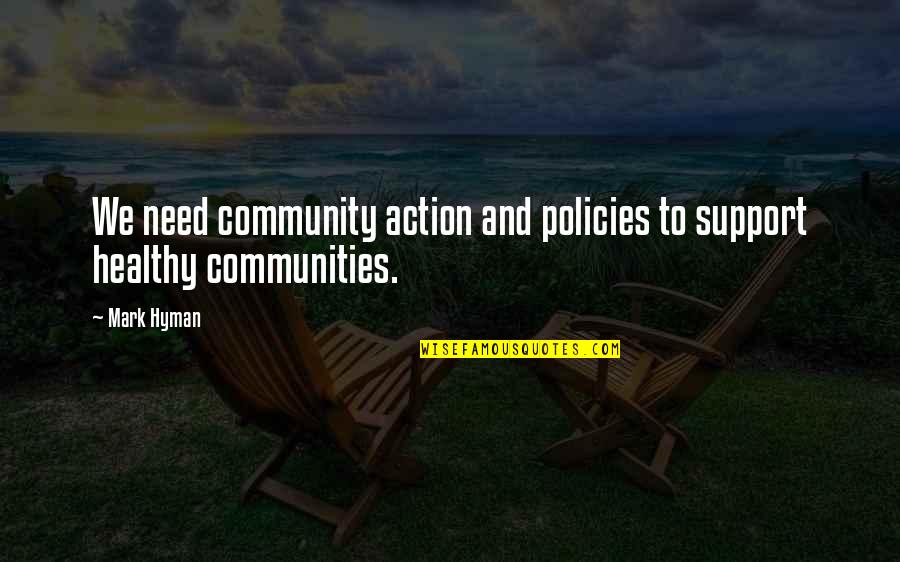 We need community action and policies to support healthy communities. —
Mark Hyman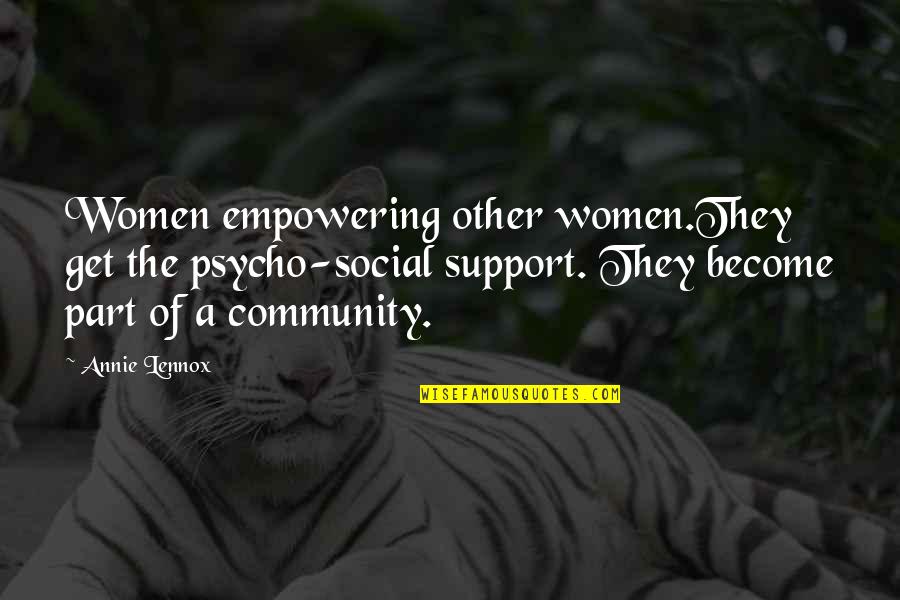 Women empowering other women.They get the psycho-social support. They become part of a community. —
Annie Lennox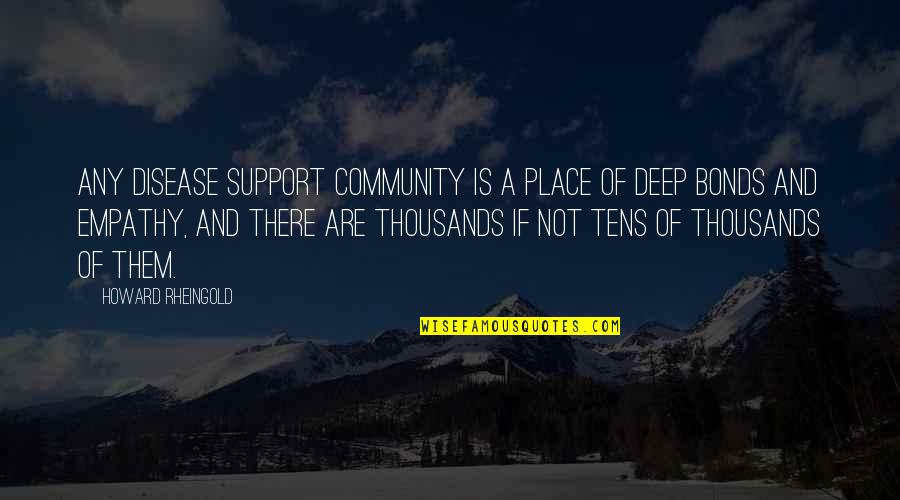 Any disease support community is a place of deep bonds and empathy, and there are thousands if not tens of thousands of them. —
Howard Rheingold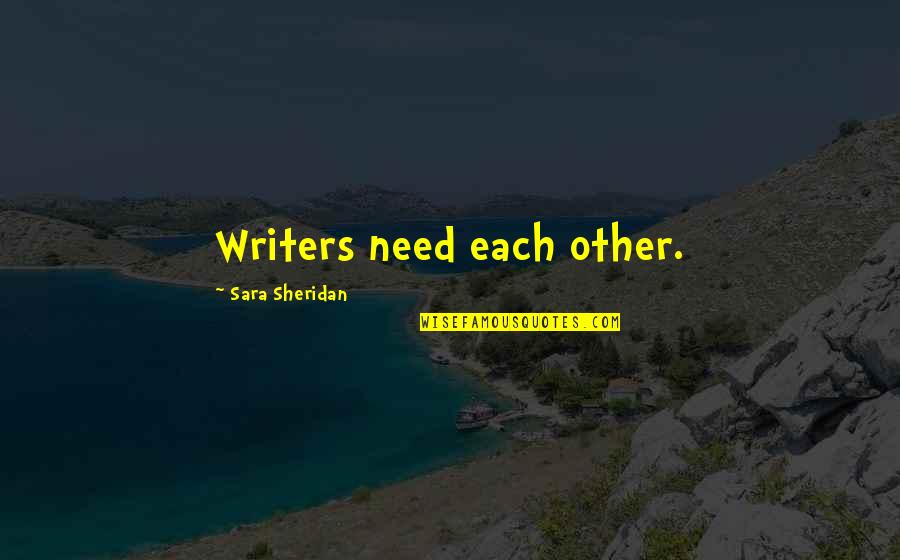 Writers need each other. —
Sara Sheridan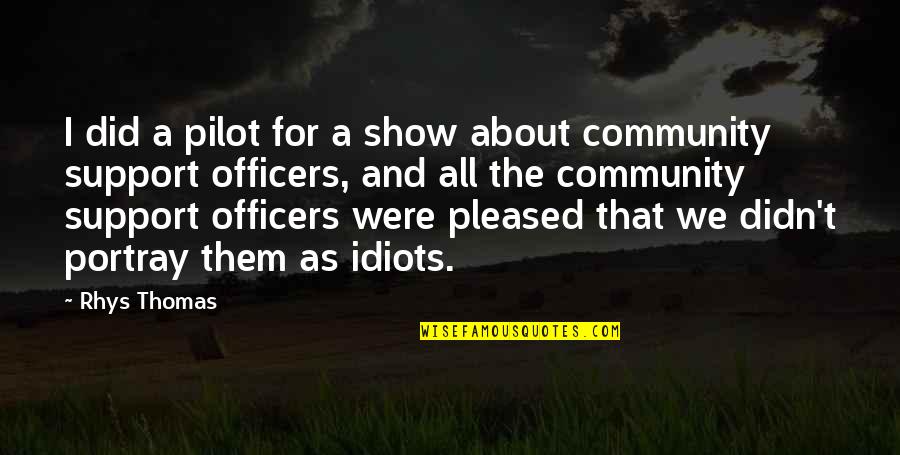 I did a pilot for a show about community support officers, and all the community support officers were pleased that we didn't portray them as idiots. —
Rhys Thomas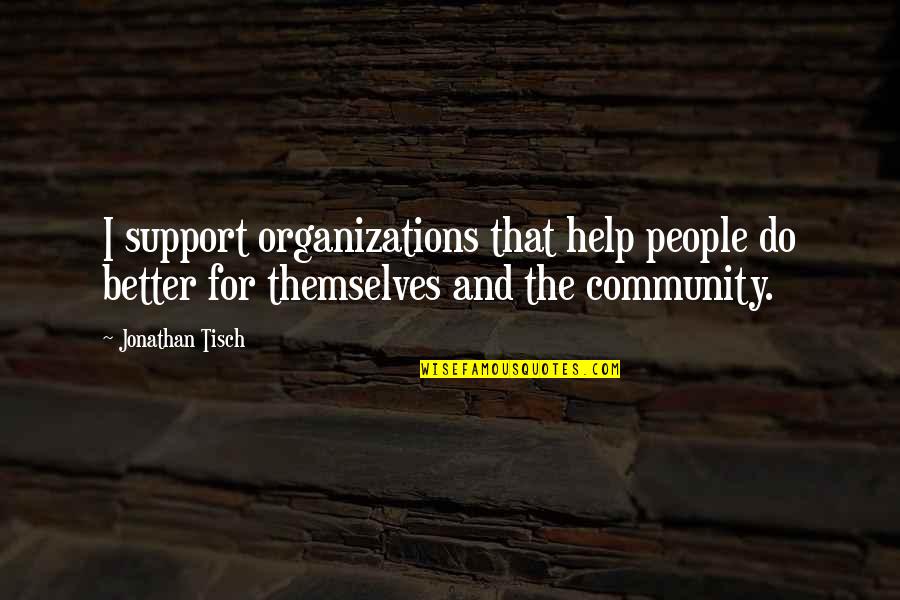 I support organizations that help people do better for themselves and the community. —
Jonathan Tisch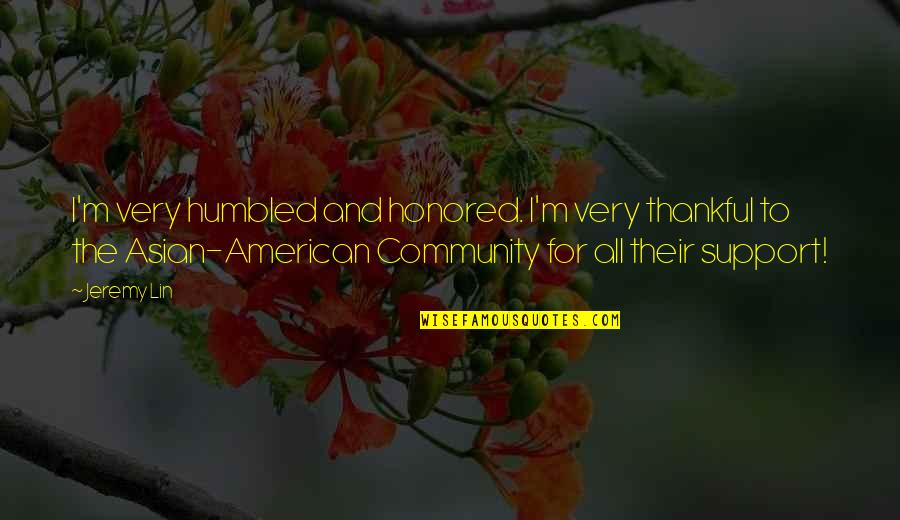 I'm very humbled and honored. I'm very thankful to the Asian-American Community for all their support! —
Jeremy Lin