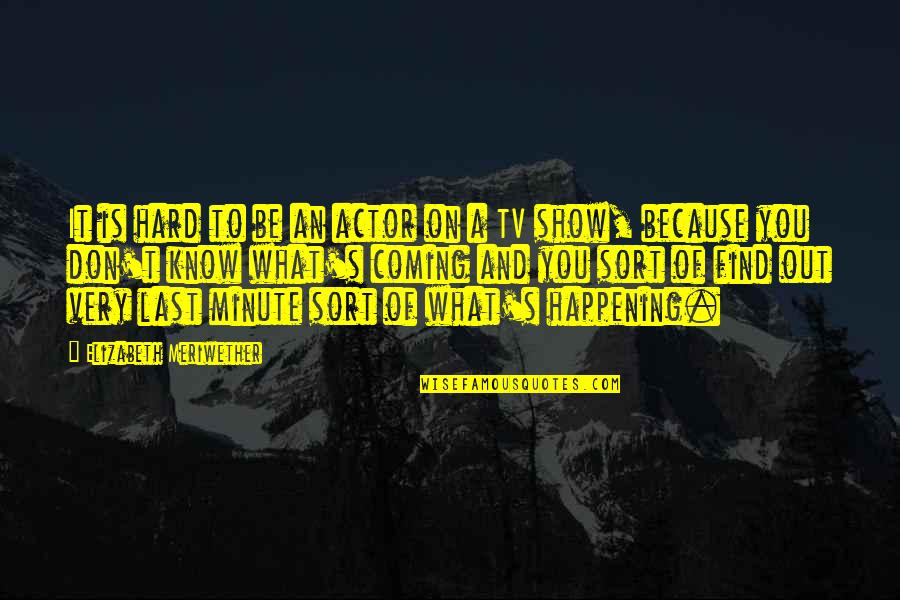 It is hard to be an actor on a TV show, because you don't know what's coming and you sort of find out very last minute sort of what's happening.
—
Elizabeth Meriwether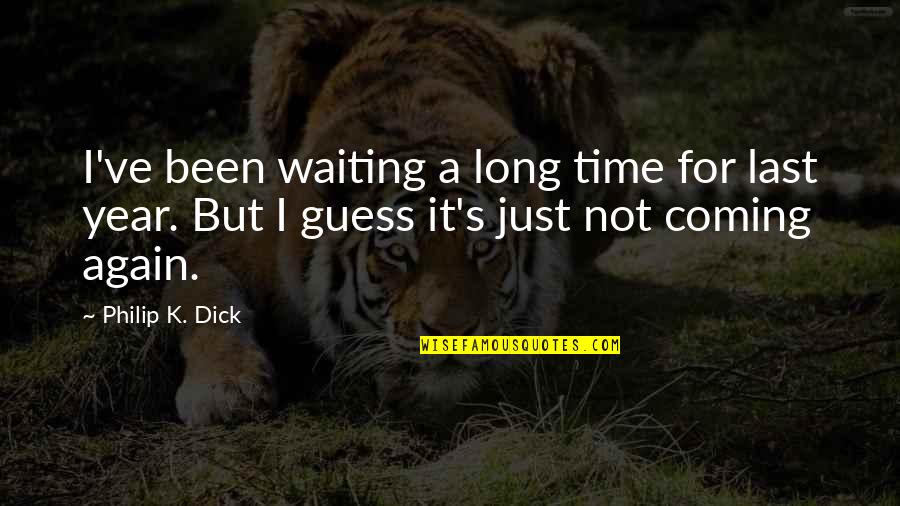 I've been waiting a long time for last year. But I guess it's just not coming again.
—
Philip K. Dick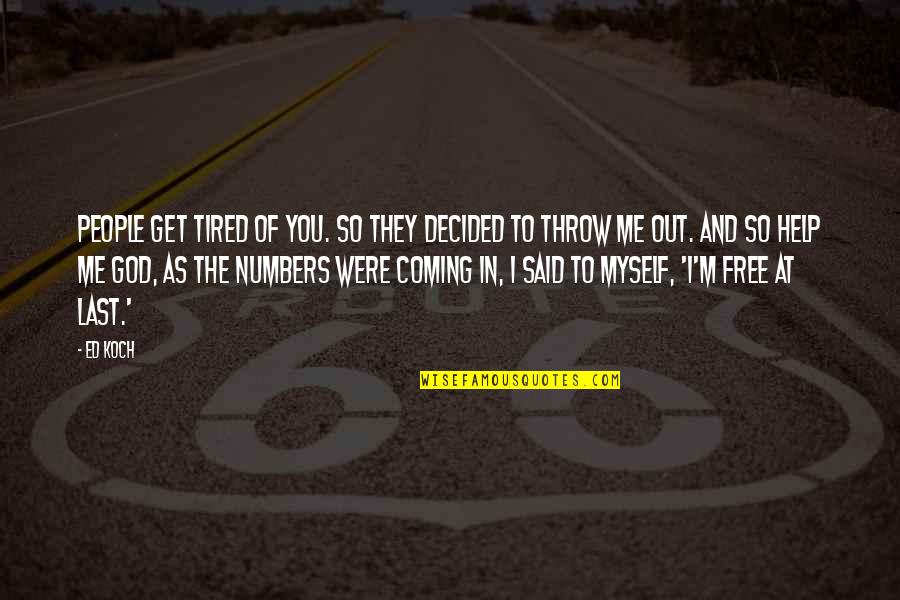 People get tired of you. So they decided to throw me out. And so help me God, as the numbers were coming in, I said to myself, 'I'm free at last.'
—
Ed Koch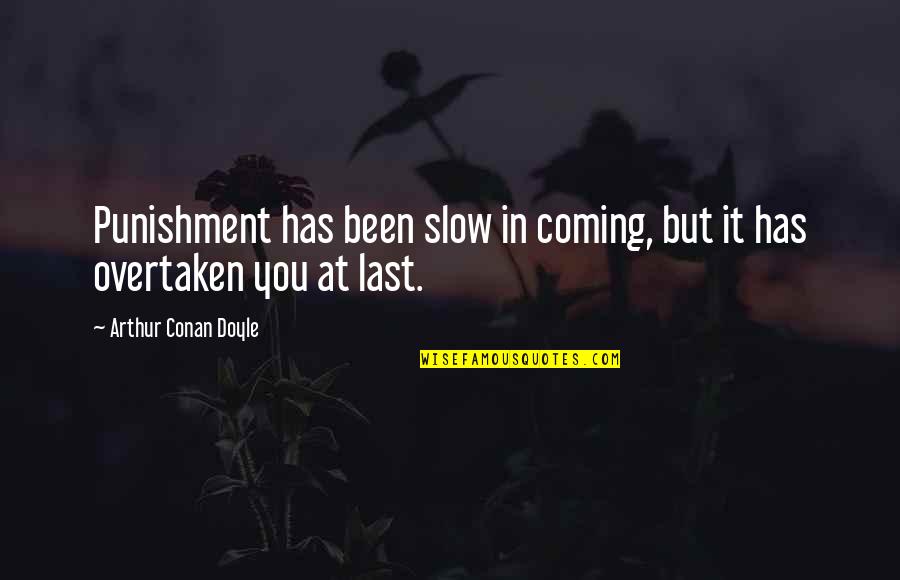 Punishment has been slow in coming, but it has overtaken you at last.
—
Arthur Conan Doyle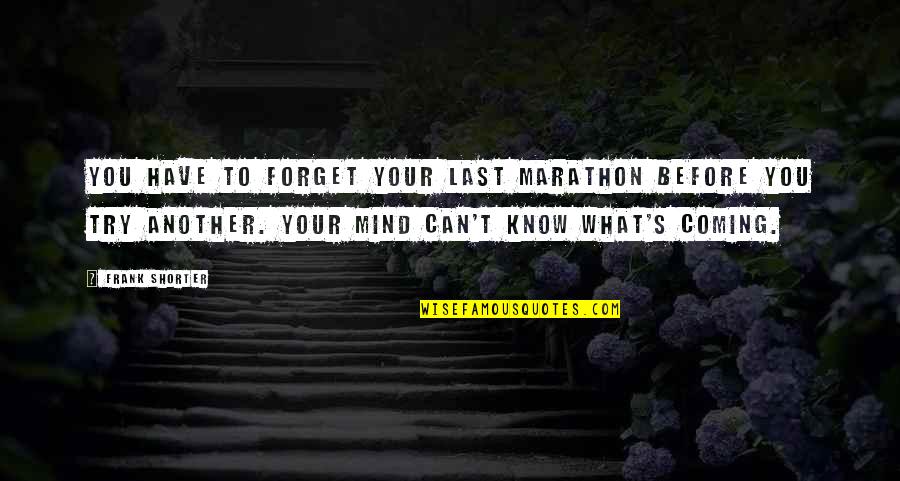 You have to forget your last marathon before you try another. Your mind can't know what's coming.
—
Frank Shorter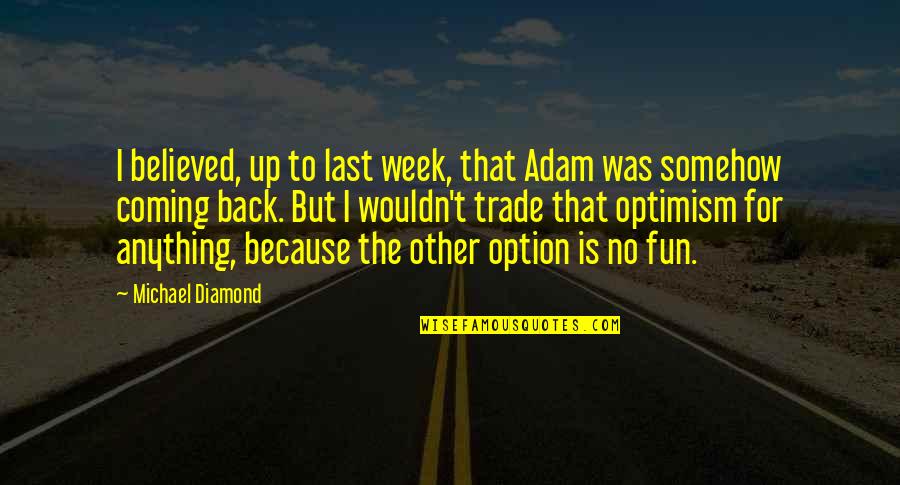 I believed, up to last week, that Adam was somehow coming back. But I wouldn't trade that optimism for anything, because the other option is no fun.
—
Michael Diamond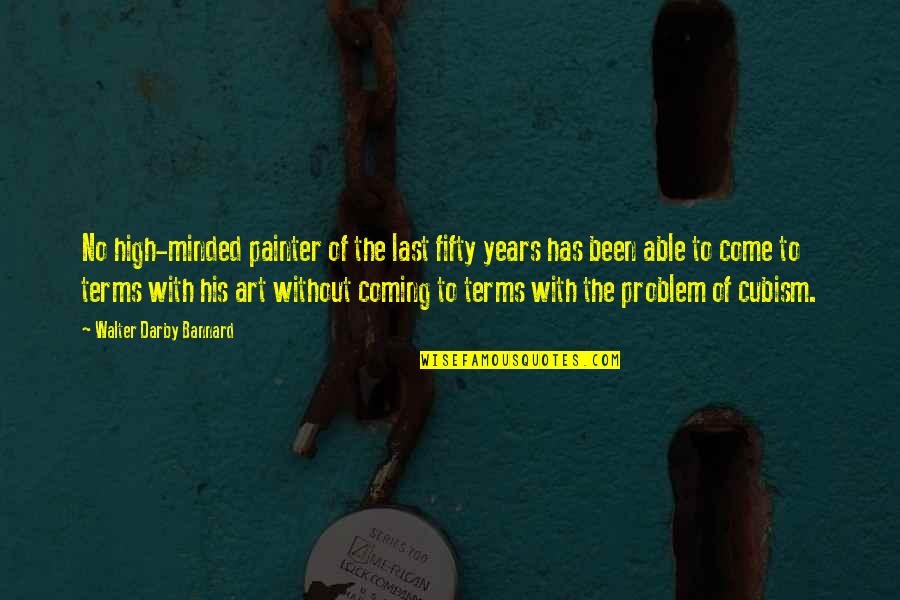 No high-minded painter of the last fifty years has been able to come to terms with his art without coming to terms with the problem of cubism.
—
Walter Darby Bannard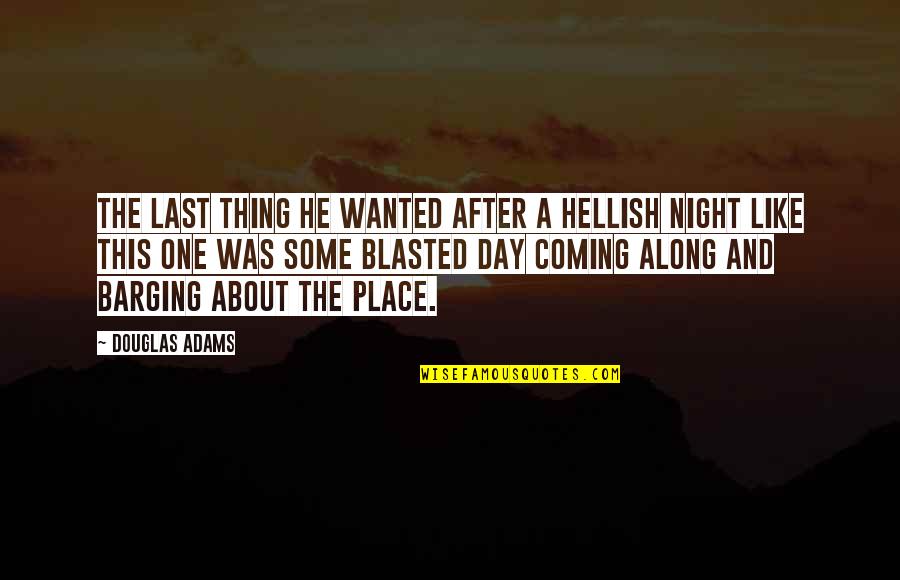 The last thing he wanted after a hellish night like this one was some blasted day coming along and barging about the place.
—
Douglas Adams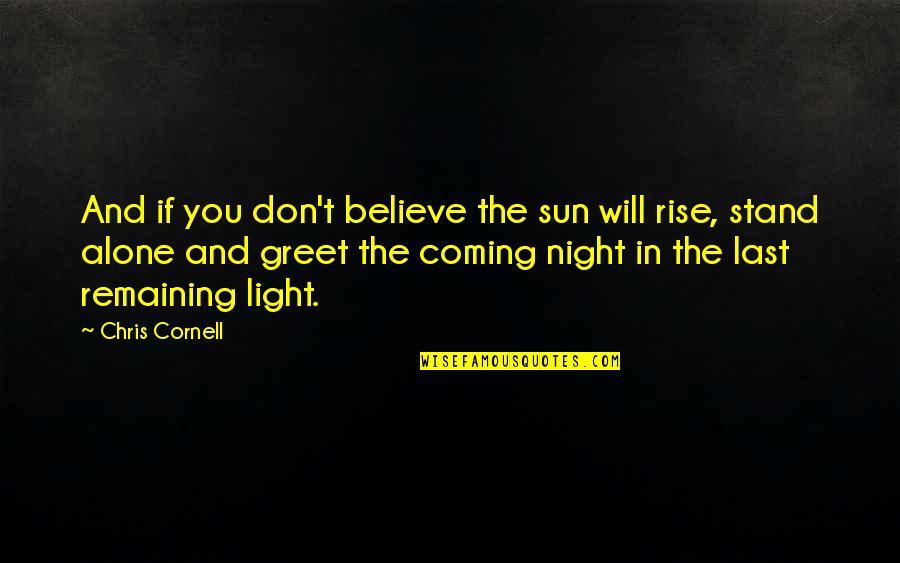 And if you don't believe the sun will rise, stand alone and greet the coming night in the last remaining light.
—
Chris Cornell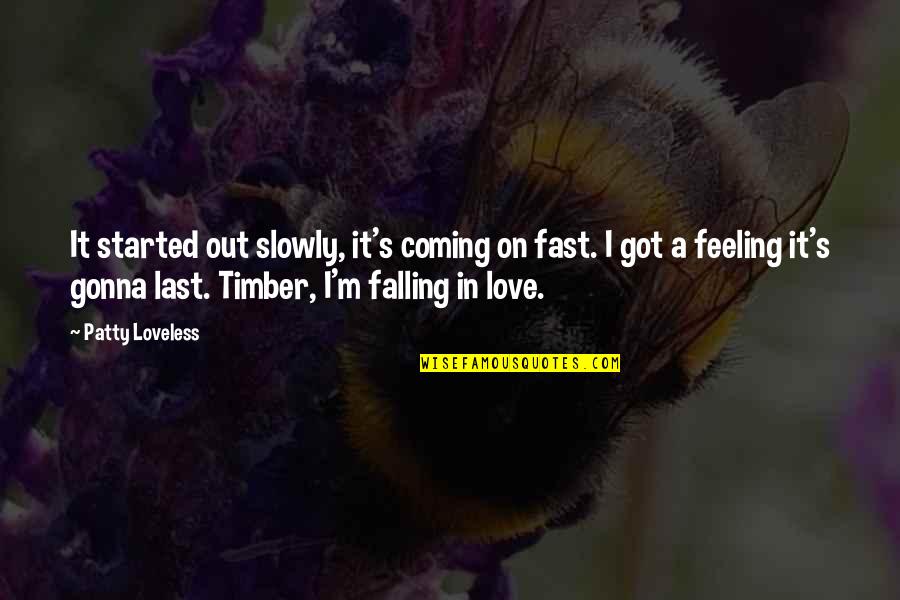 It started out slowly, it's coming on fast. I got a feeling it's gonna last. Timber, I'm falling in love.
—
Patty Loveless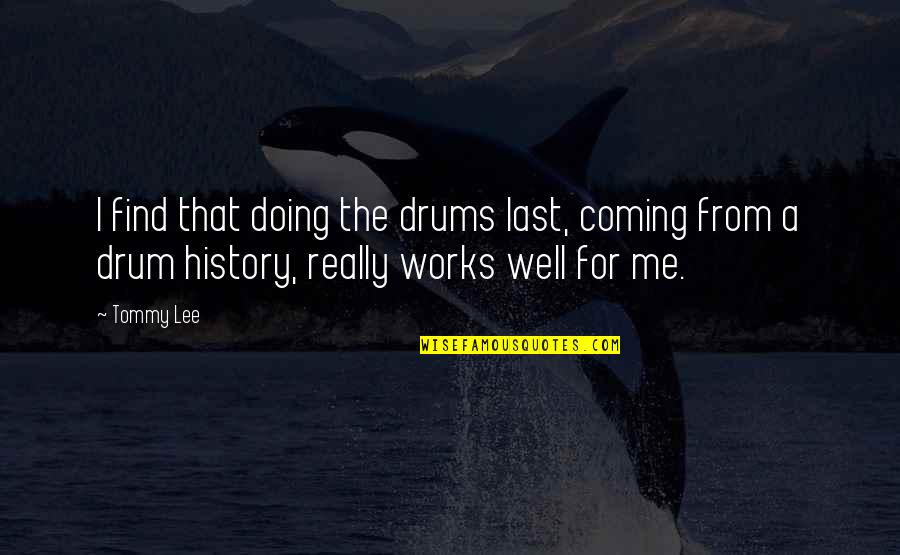 I find that doing the drums last, coming from a drum history, really works well for me.
—
Tommy Lee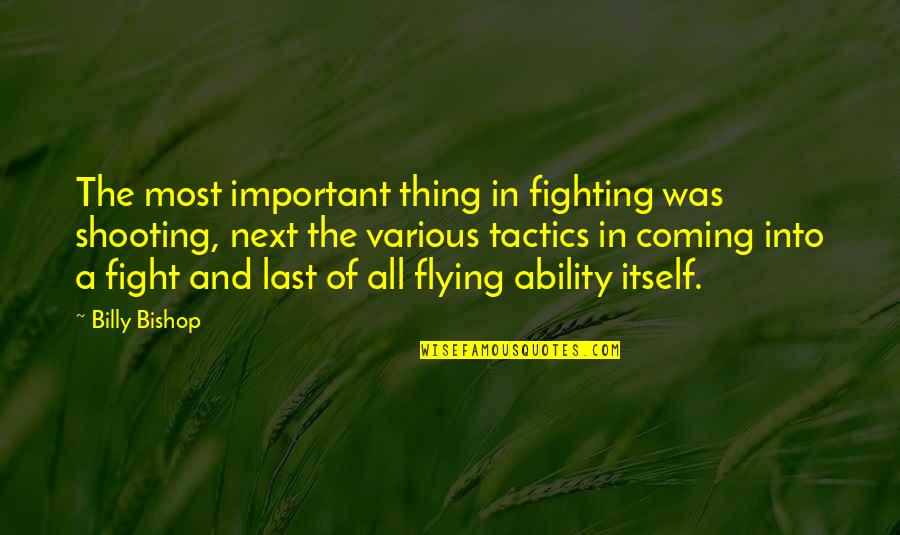 The most important thing in fighting was shooting, next the various tactics in coming into a fight and last of all flying ability itself.
—
Billy Bishop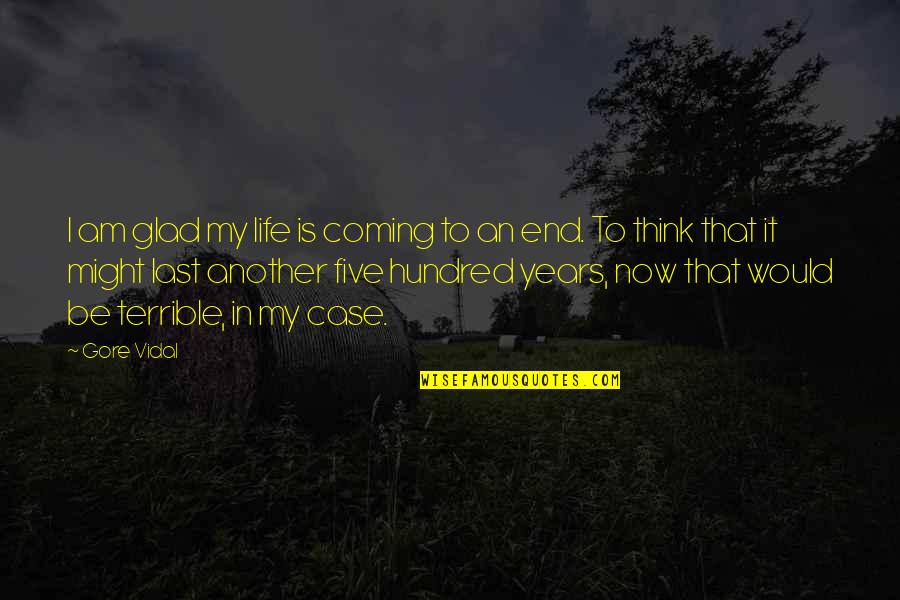 I am glad my life is coming to an end. To think that it might last another five hundred years, now that would be terrible, in my case.
—
Gore Vidal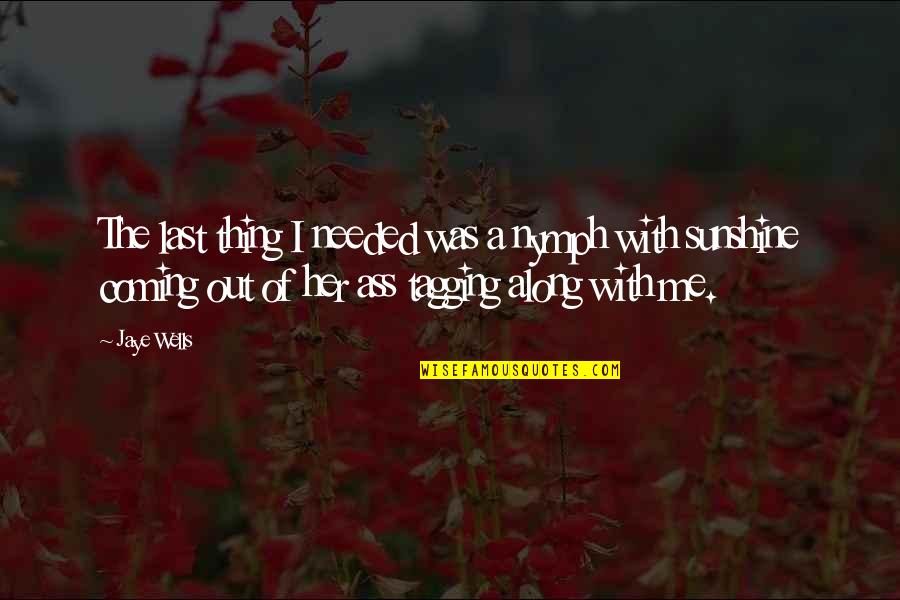 The last thing I needed was a nymph with sunshine coming out of her ass tagging along with me. —
Jaye Wells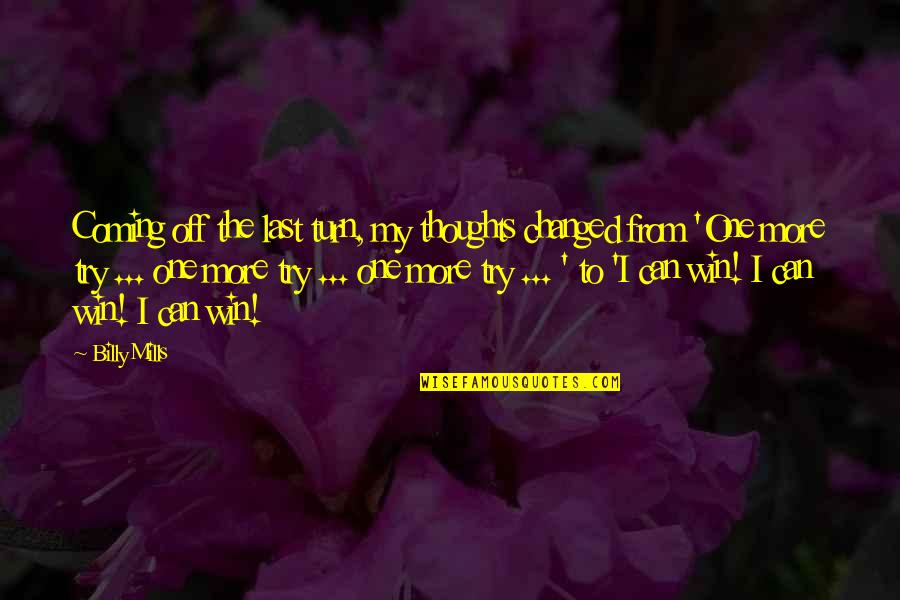 Coming off the last turn, my thoughts changed from 'One more try ... one more try ... one more try ... ' to 'I can win! I can win! I can win! —
Billy Mills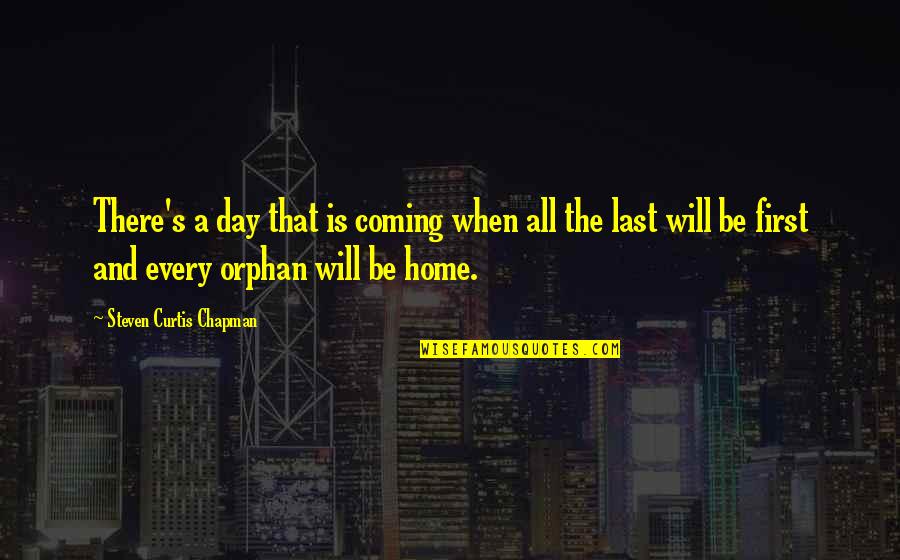 There's a day that is coming when all the last will be first and every orphan will be home. —
Steven Curtis Chapman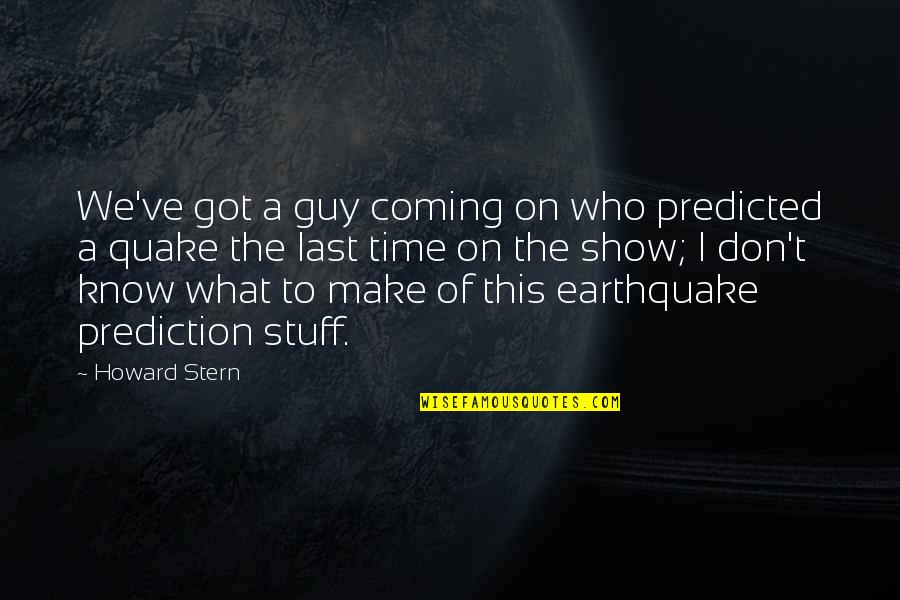 We've got a guy coming on who predicted a quake the last time on the show; I don't know what to make of this earthquake prediction stuff. —
Howard Stern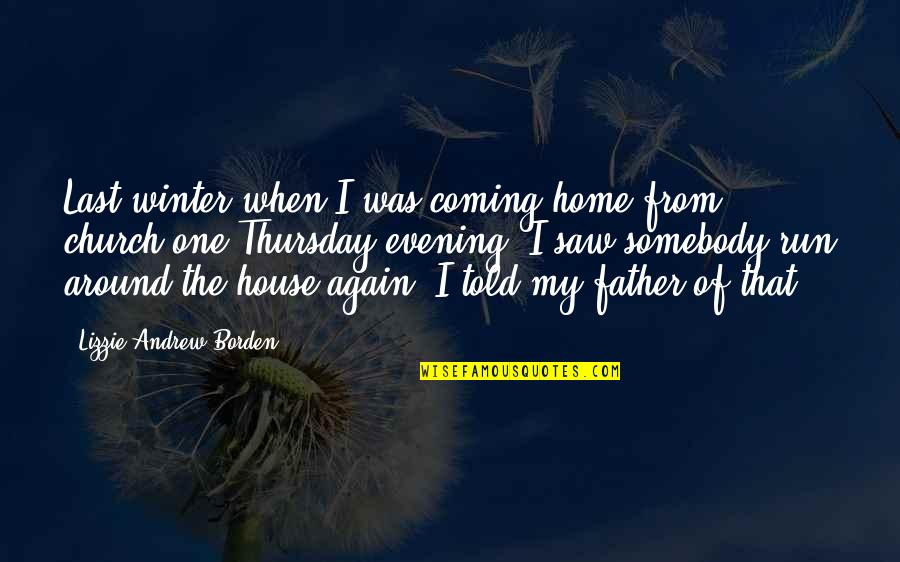 Last winter when I was coming home from church one Thursday evening, I saw somebody run around the house again. I told my father of that. —
Lizzie Andrew Borden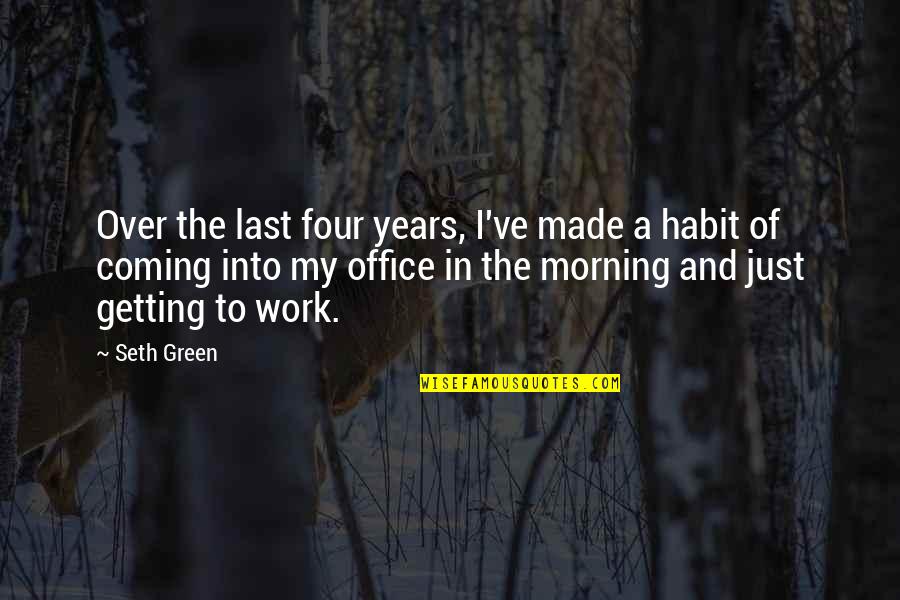 Over the last four years, I've made a habit of coming into my office in the morning and just getting to work. —
Seth Green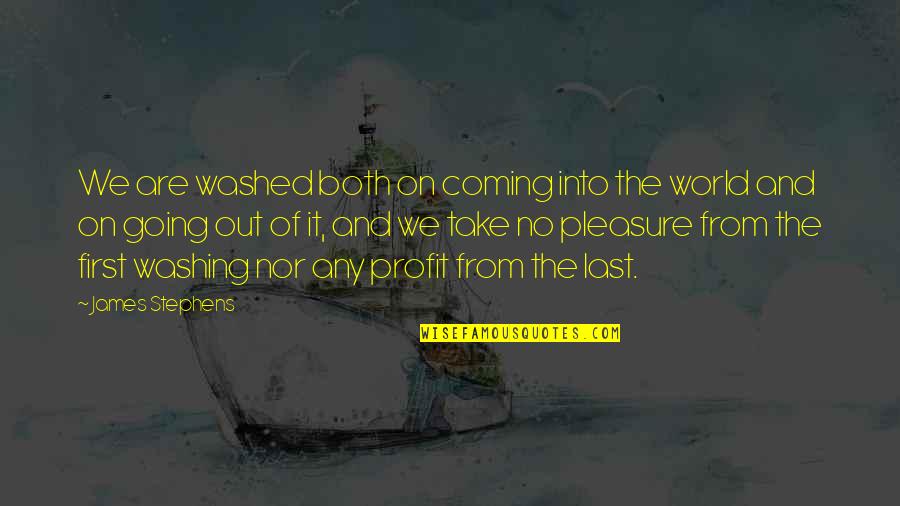 We are washed both on coming into the world and on going out of it, and we take no pleasure from the first washing nor any profit from the last. —
James Stephens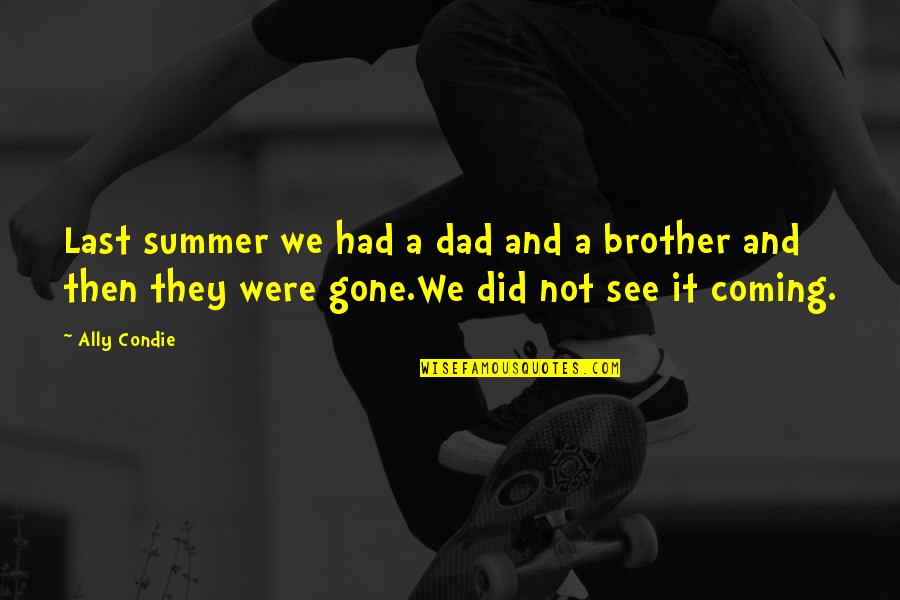 Last summer we had a dad and a brother and then they were gone.
We did not see it coming. —
Ally Condie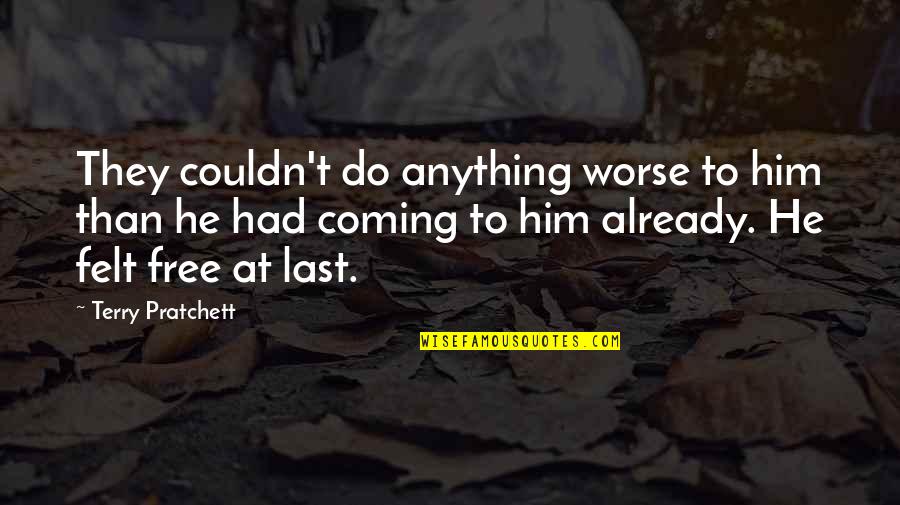 They couldn't do anything worse to him than he had coming to him already. He felt free at last. —
Terry Pratchett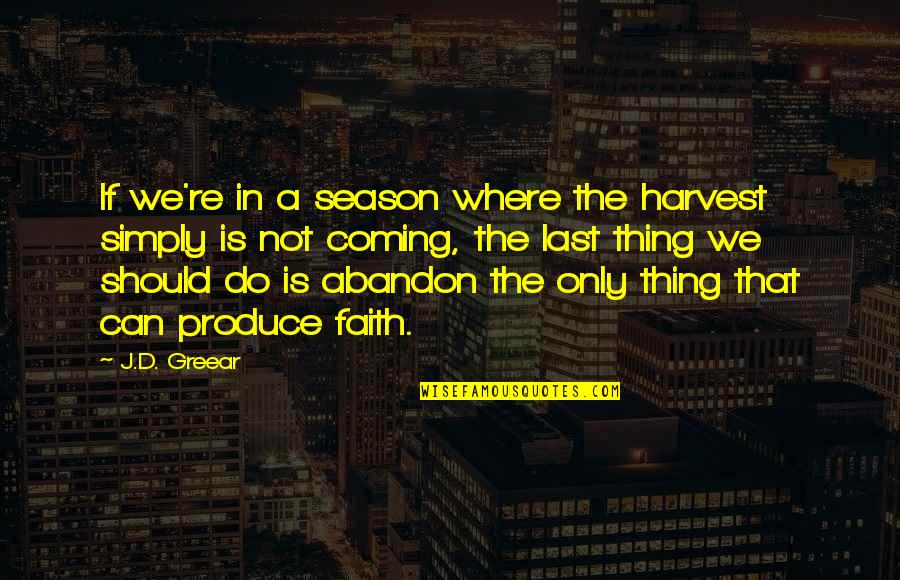 If we're in a season where the harvest simply is not coming, the last thing we should do is abandon the only thing that can produce faith. —
J.D. Greear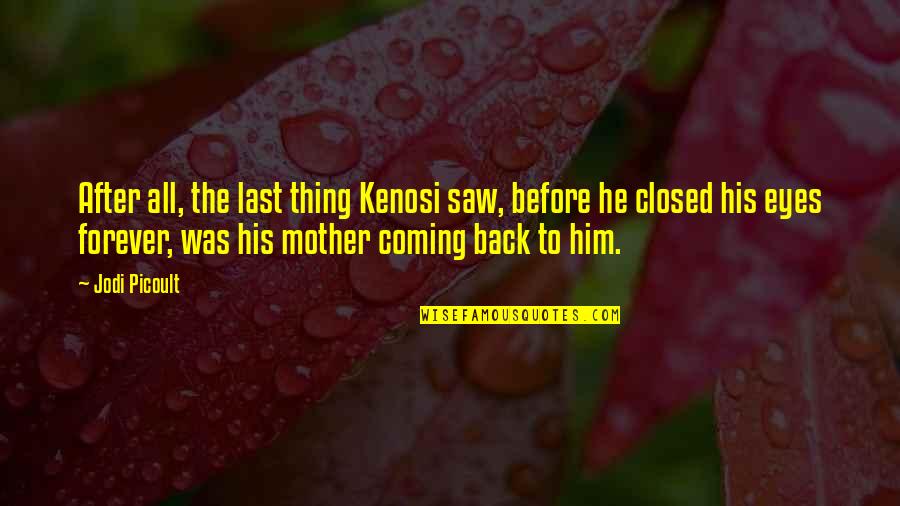 After all, the last thing Kenosi saw, before he closed his eyes forever, was his mother coming back to him. —
Jodi Picoult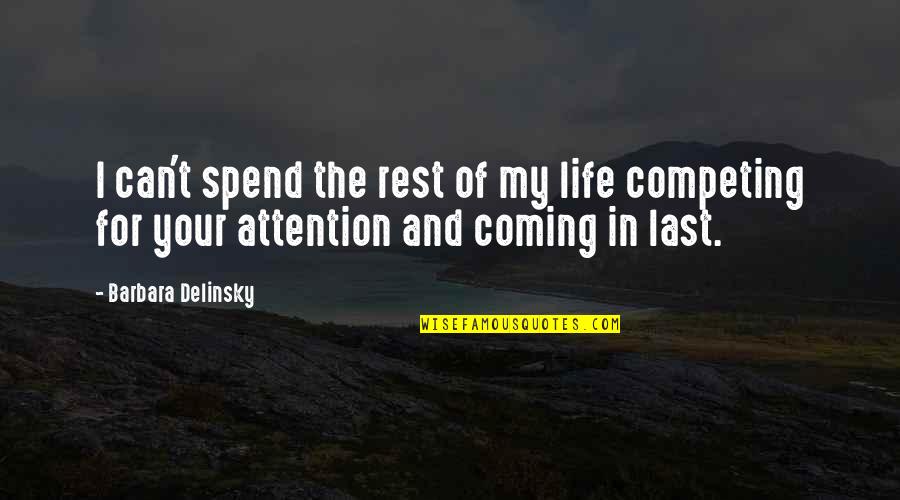 I can't spend the rest of my life competing for your attention and coming in last. —
Barbara Delinsky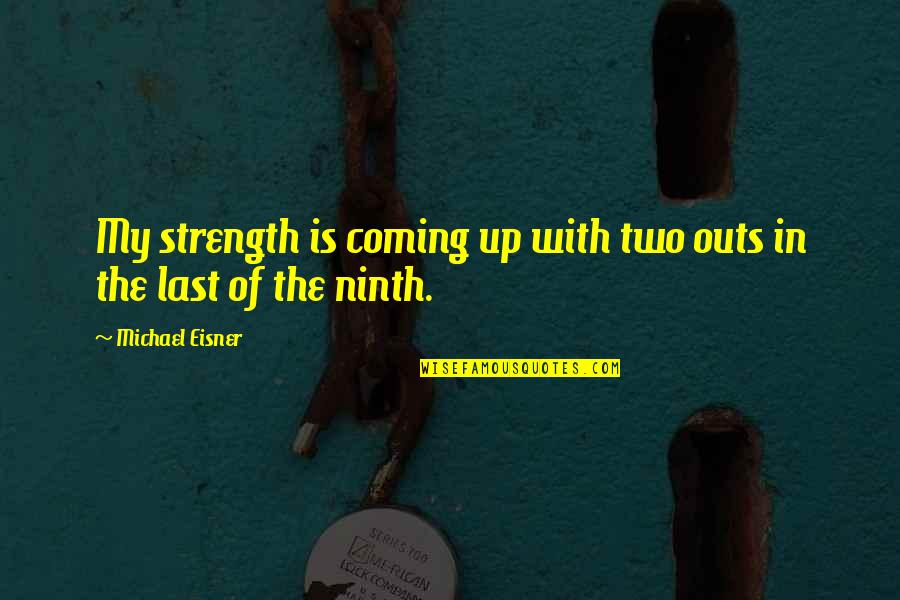 My strength is coming up with two outs in the last of the ninth. —
Michael Eisner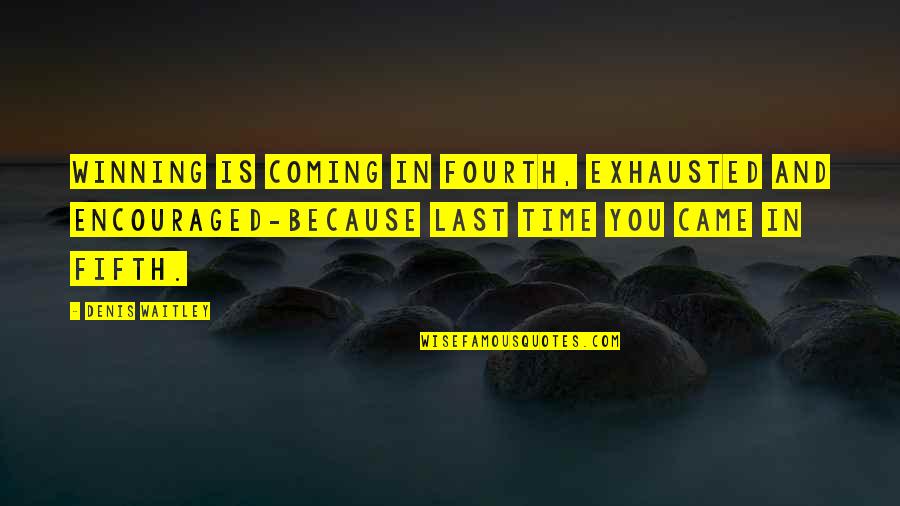 Winning is coming in fourth, exhausted and encouraged-because last time you came in fifth. —
Denis Waitley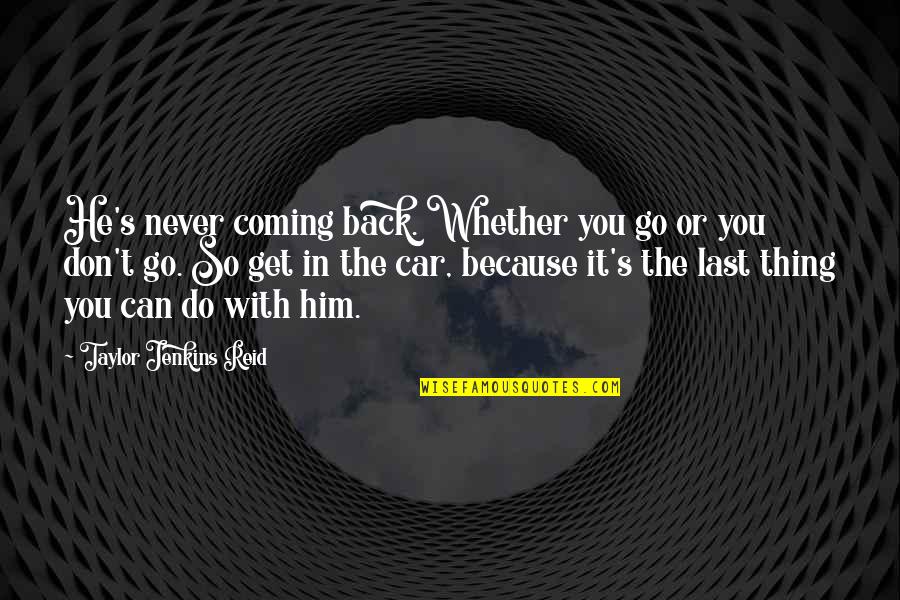 He's never coming back. Whether you go or you don't go. So get in the car, because it's the last thing you can do with him. —
Taylor Jenkins Reid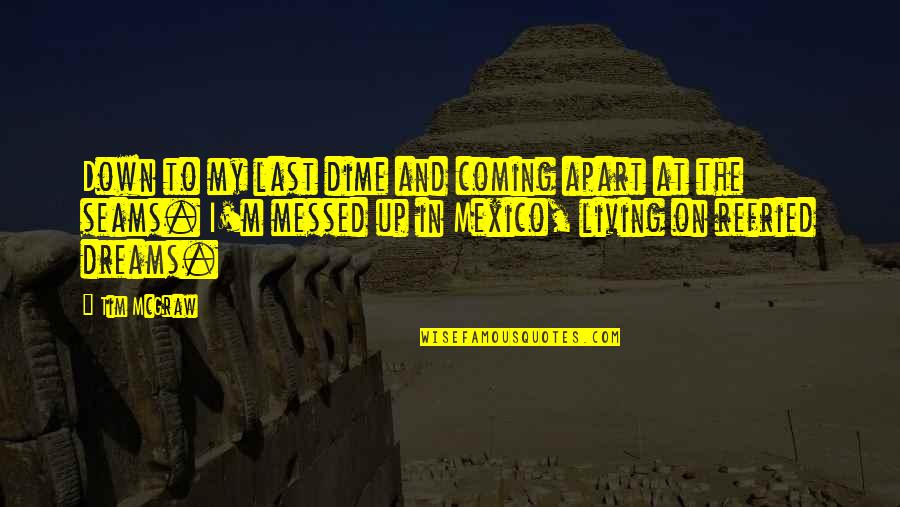 Down to my last dime and coming apart at the seams. I'm messed up in Mexico, living on refried dreams. —
Tim McGraw
May the light of freedom, coming to all darkened lands, flame brightly - until at last the darkness is no more. —
Dwight D. Eisenhower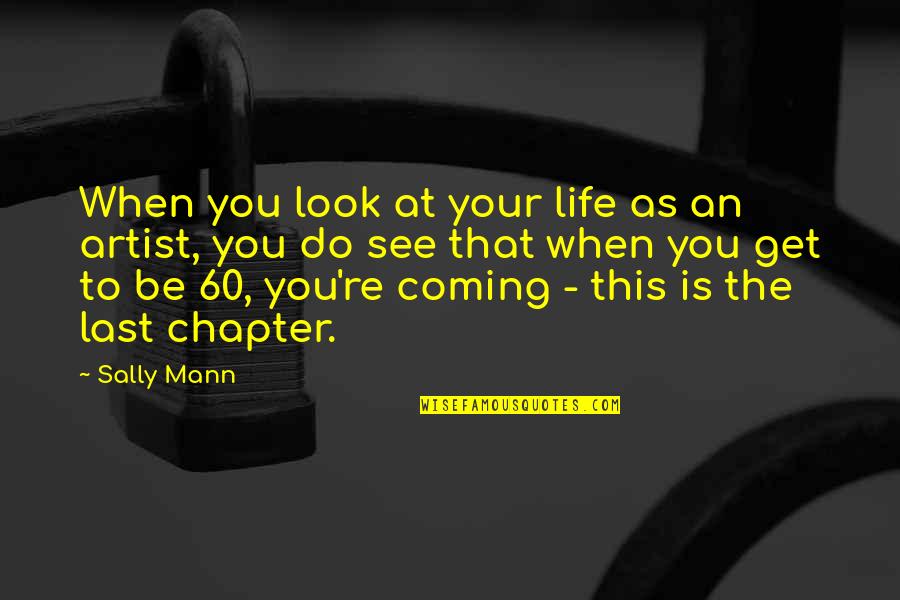 When you look at your life as an artist, you do see that when you get to be 60, you're coming - this is the last chapter. —
Sally Mann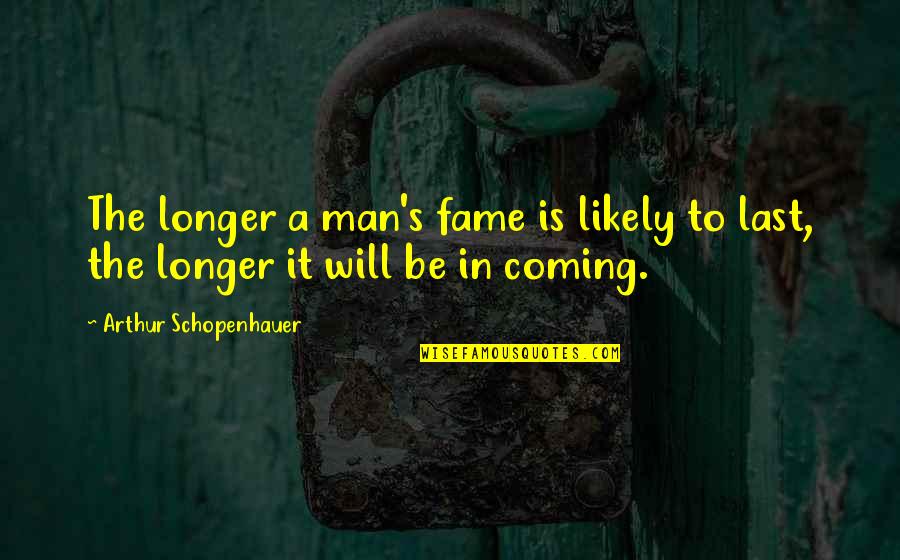 The longer a man's fame is likely to last, the longer it will be in coming. —
Arthur Schopenhauer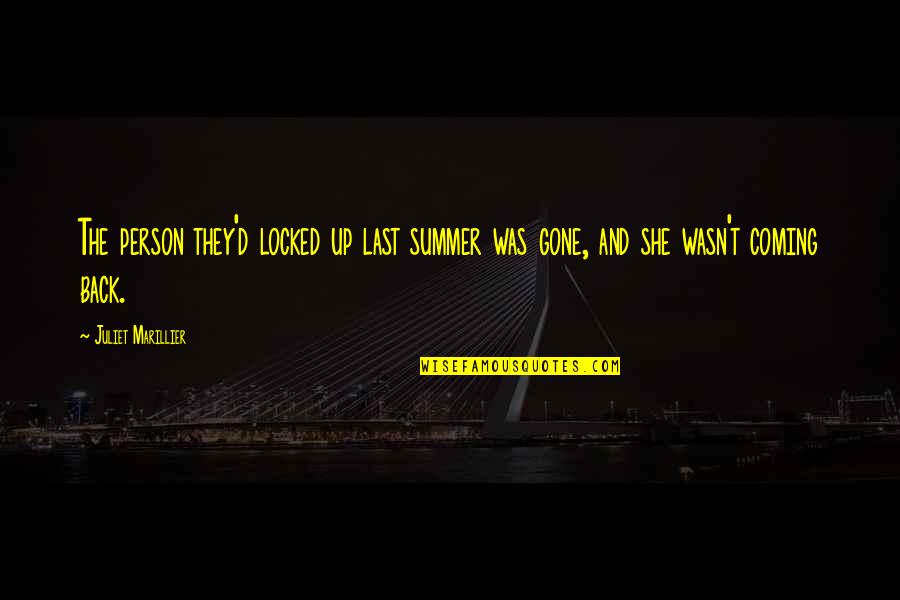 The person they'd locked up last summer was gone, and she wasn't coming back. —
Juliet Marillier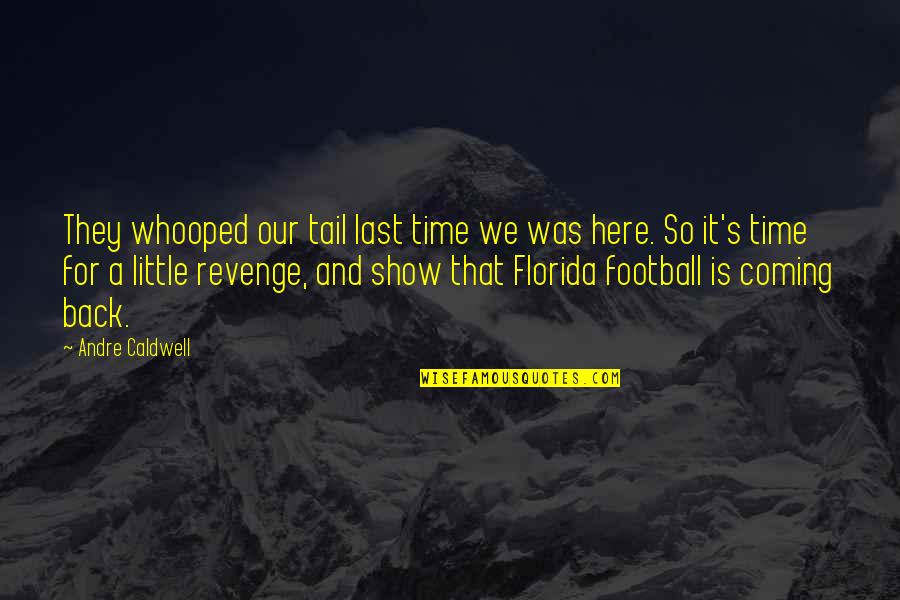 They whooped our tail last time we was here. So it's time for a little revenge, and show that Florida football is coming back. —
Andre Caldwell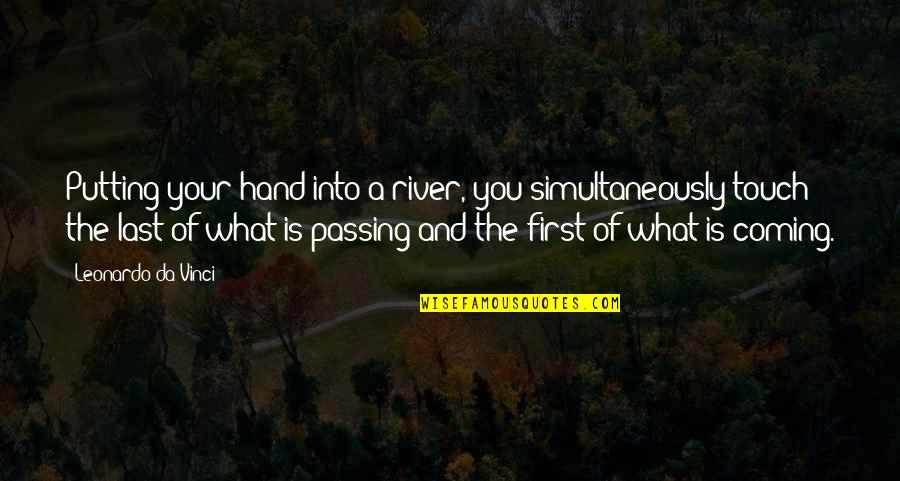 Putting your hand into a river, you simultaneously touch the last of what is passing and the first of what is coming. —
Leonardo Da Vinci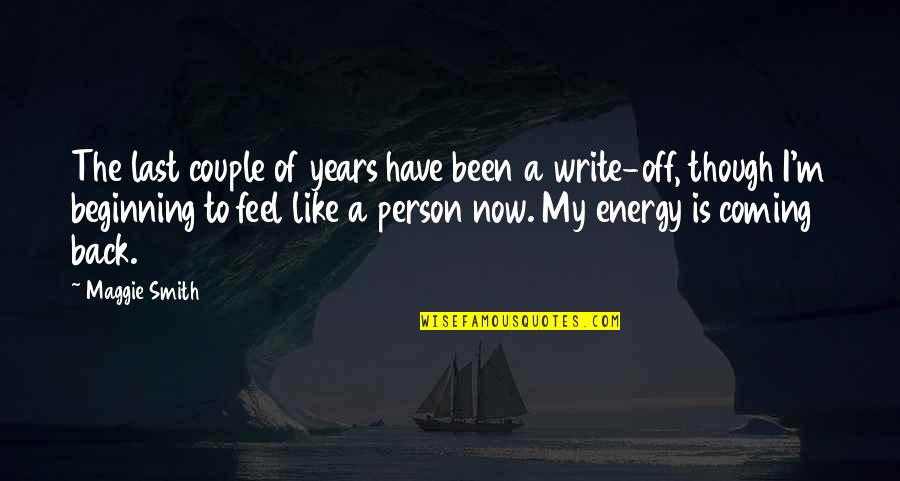 The last couple of years have been a write-off, though I'm beginning to feel like a person now. My energy is coming back. —
Maggie Smith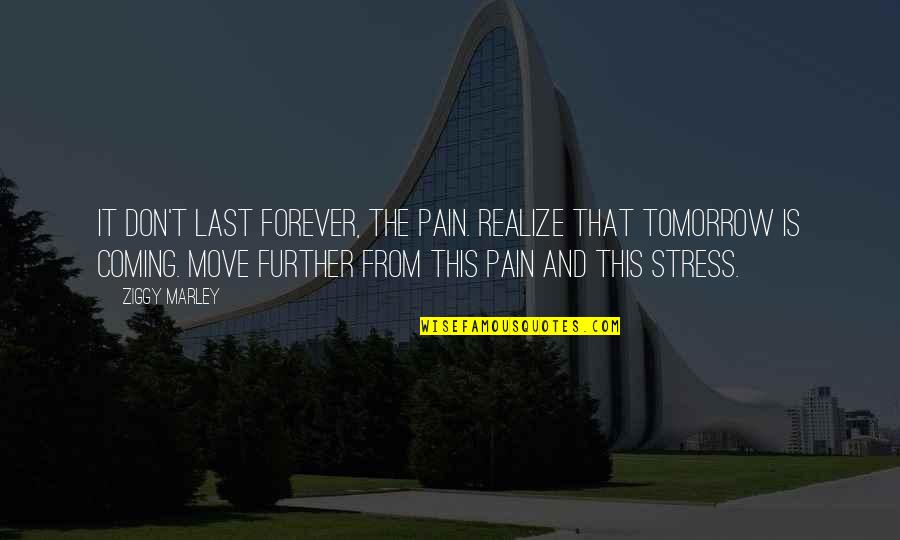 It don't last forever, the pain. Realize that tomorrow is coming. Move further from this pain and this stress. —
Ziggy Marley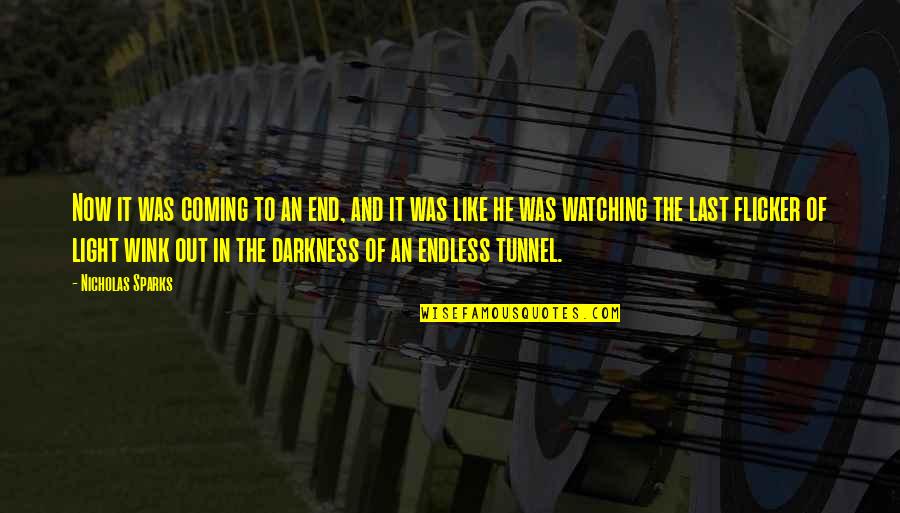 Now it was coming to an end, and it was like he was watching the last flicker of light wink out in the darkness of an endless tunnel. —
Nicholas Sparks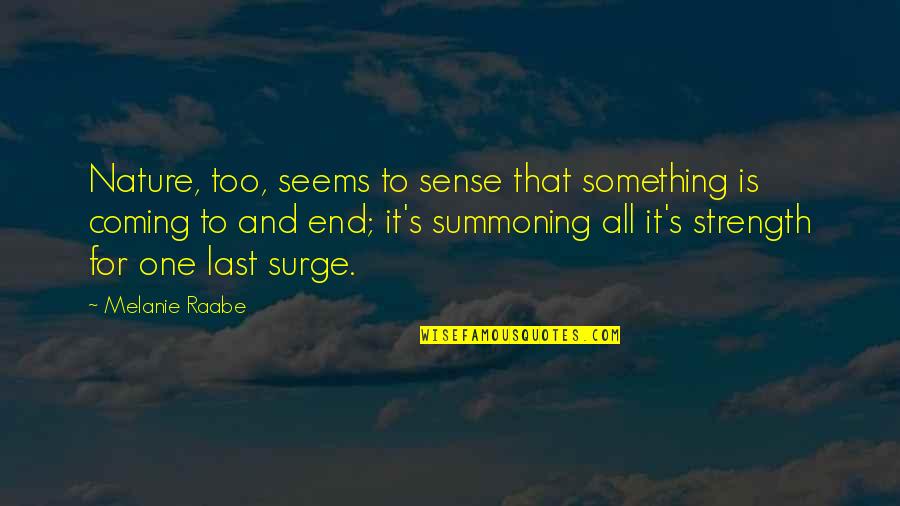 Nature, too, seems to sense that something is coming to and end; it's summoning all it's strength for one last surge. —
Melanie Raabe
Why when people are on their deathbed, they finally come to terms with life? —
Anthony Liccione