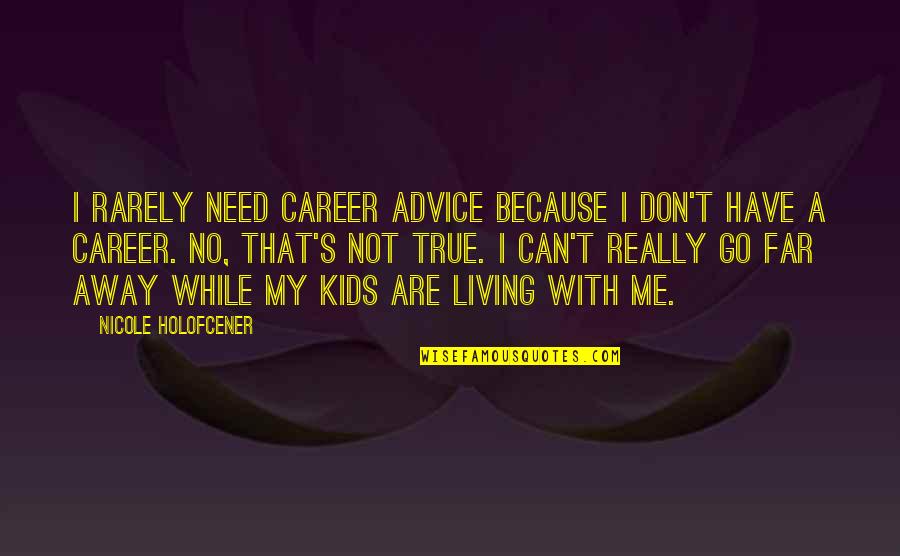 I rarely need career advice because I don't have a career. No, that's not true. I can't really go far away while my kids are living with me.
—
Nicole Holofcener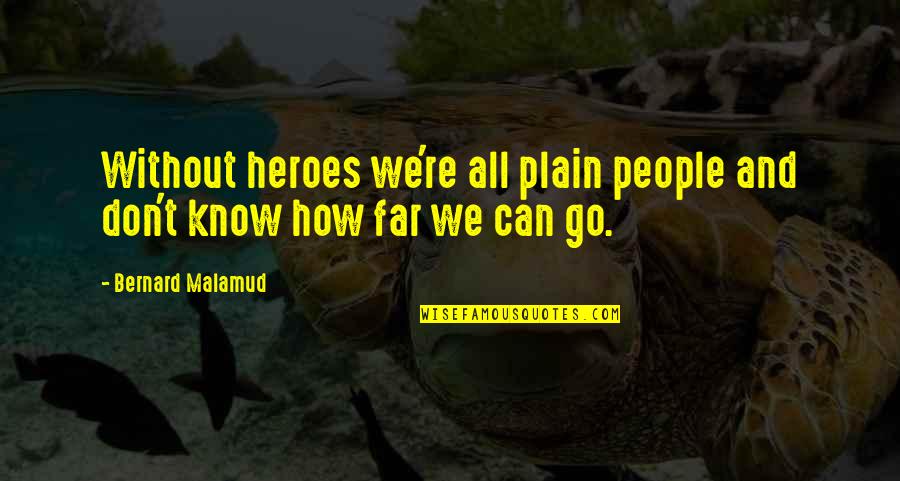 Without heroes we're all plain people and don't know how far we can go.
—
Bernard Malamud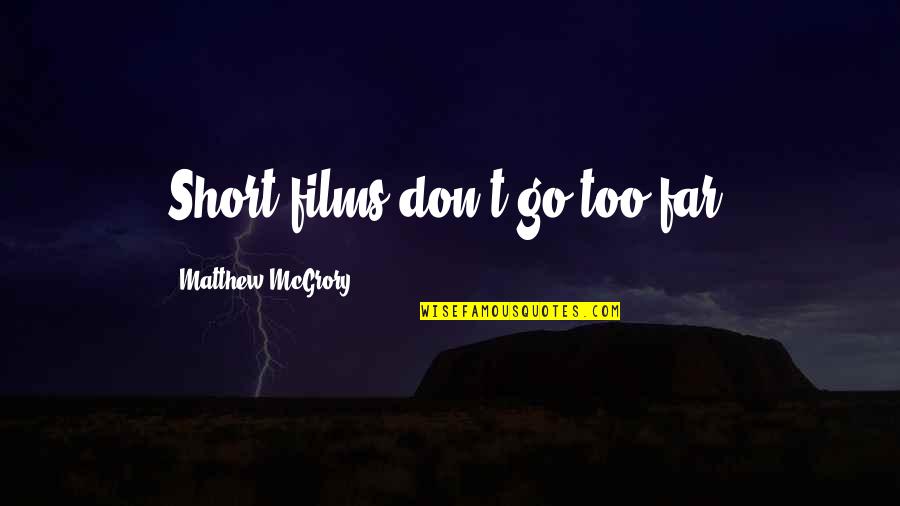 Short films don't go too far.
—
Matthew McGrory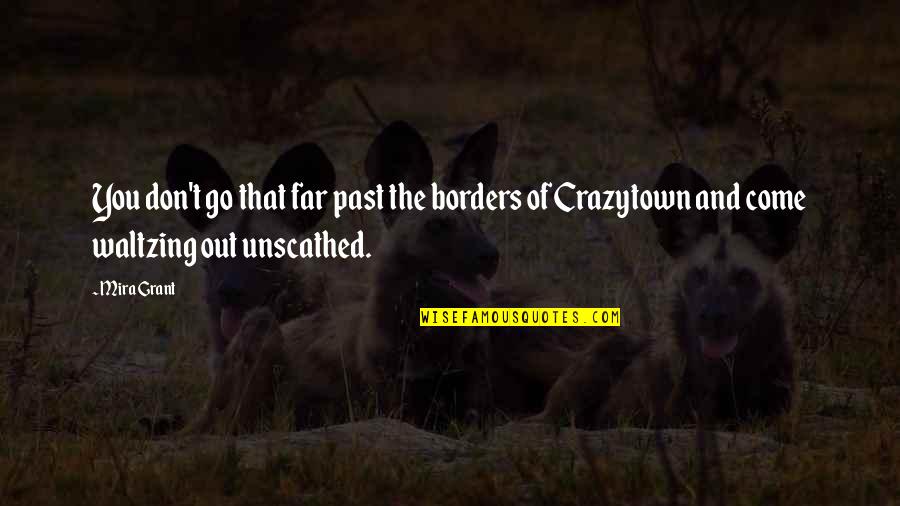 You don't go that far past the borders of Crazytown and come waltzing out unscathed.
—
Mira Grant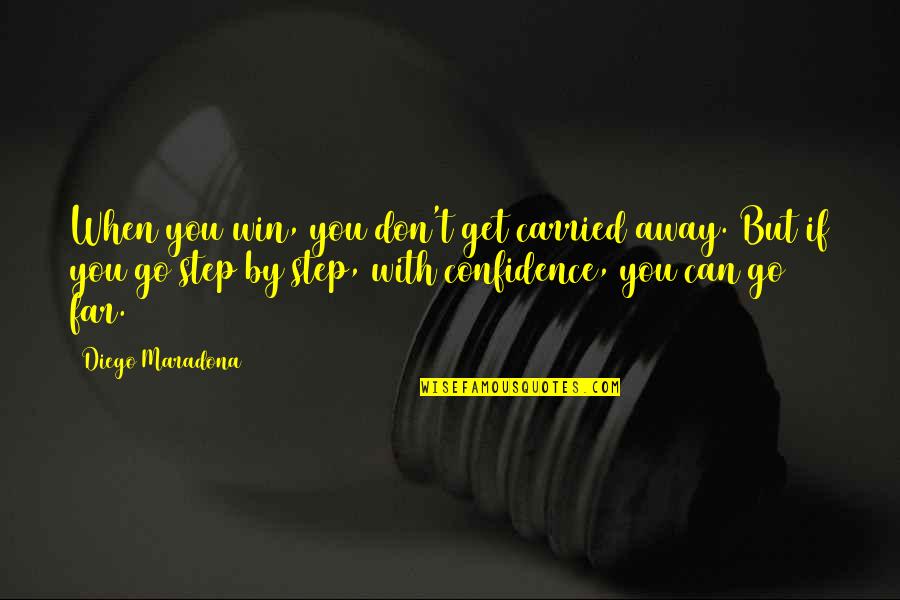 When you win, you don't get carried away. But if you go step by step, with confidence, you can go far.
—
Diego Maradona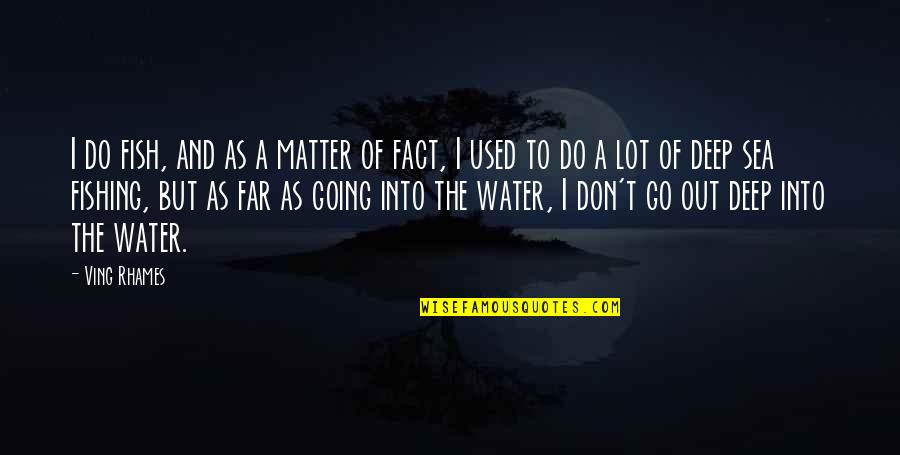 I do fish, and as a matter of fact, I used to do a lot of deep sea fishing, but as far as going into the water, I don't go out deep into the water.
—
Ving Rhames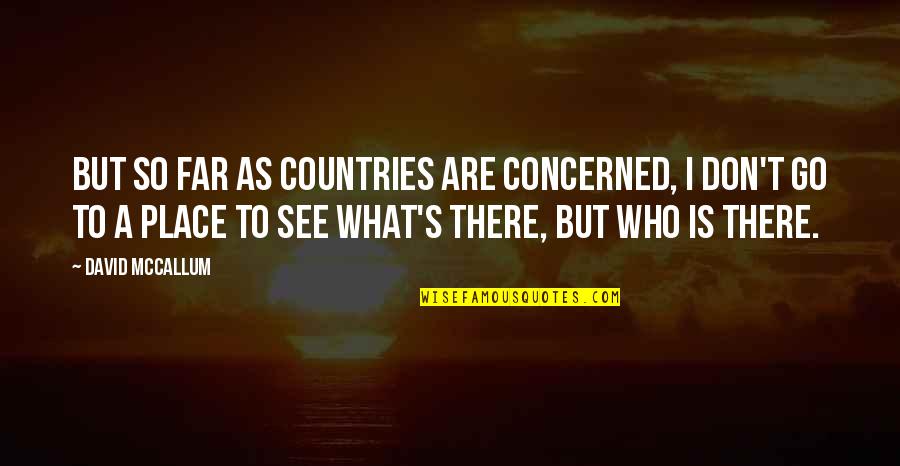 But so far as countries are concerned, I don't go to a place to see what's there, but who is there.
—
David McCallum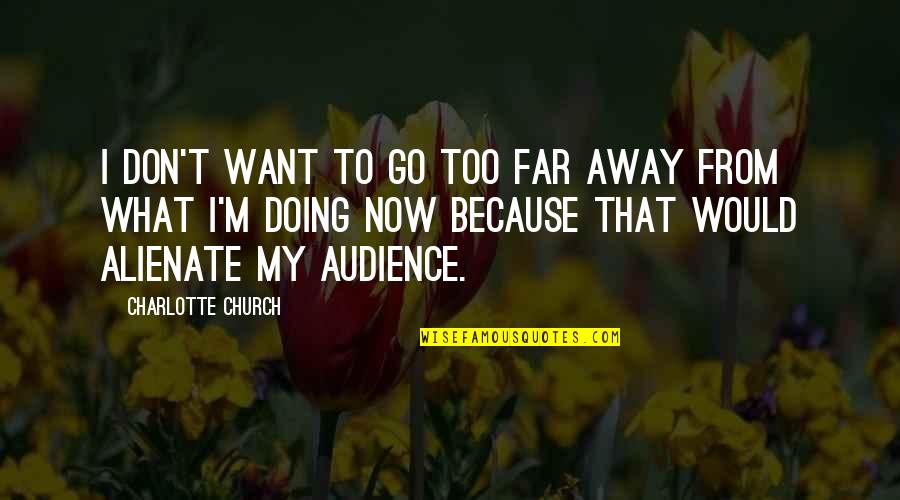 I don't want to go too far away from what I'm doing now because that would alienate my audience.
—
Charlotte Church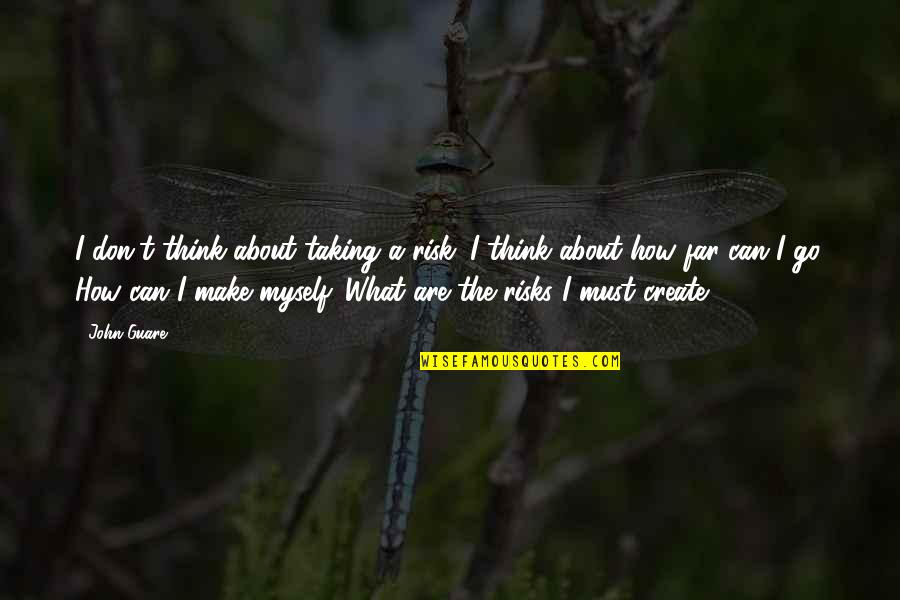 I don't think about taking a risk. I think about how far can I go. How can I make myself. What are the risks I must create.
—
John Guare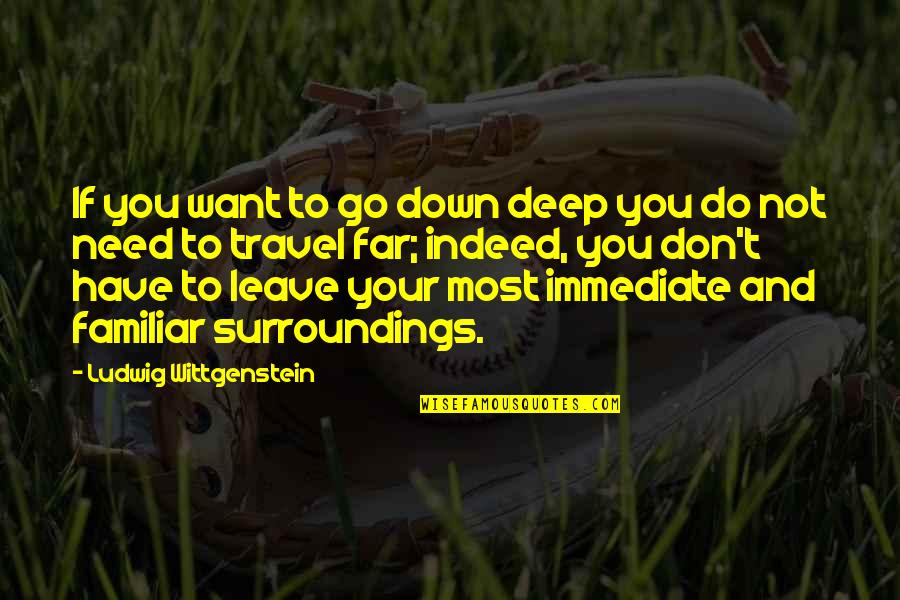 If you want to go down deep you do not need to travel far; indeed, you don't have to leave your most immediate and familiar surroundings.
—
Ludwig Wittgenstein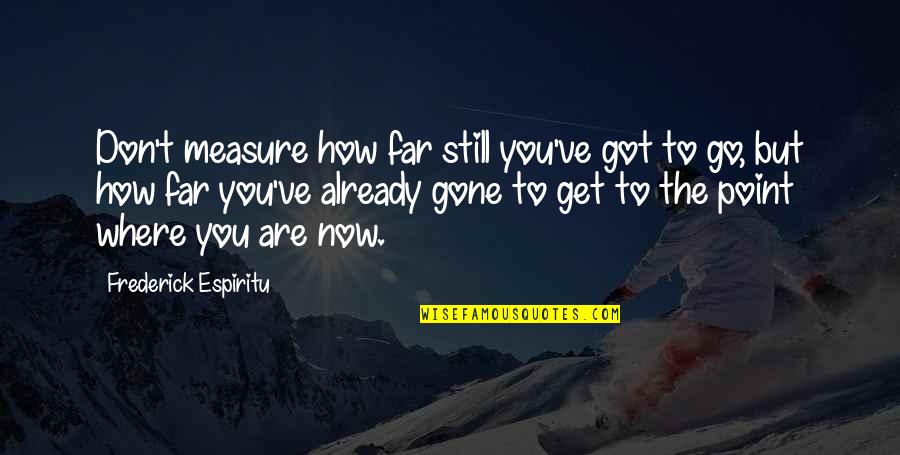 Don't measure how far still you've got to go, but how far you've already gone to get to the point where you are now.
—
Frederick Espiritu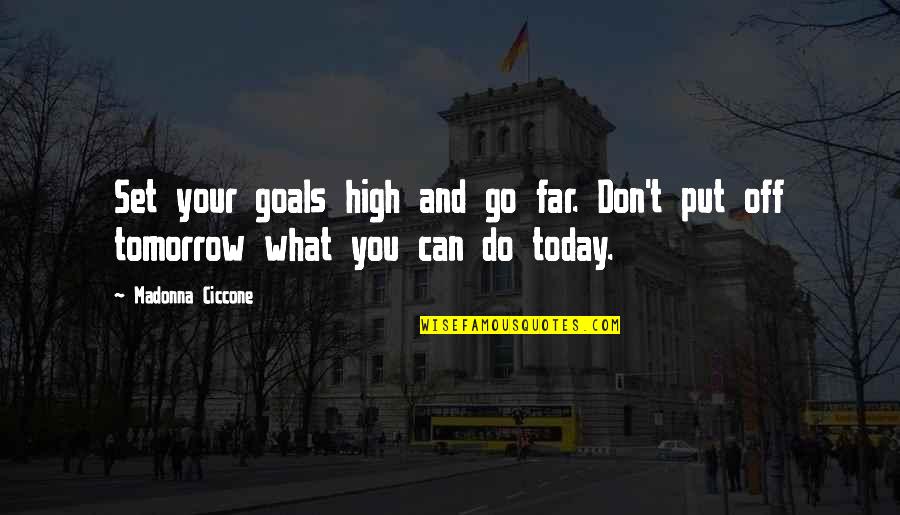 Set your goals high and go far. Don't put off tomorrow what you can do today.
—
Madonna Ciccone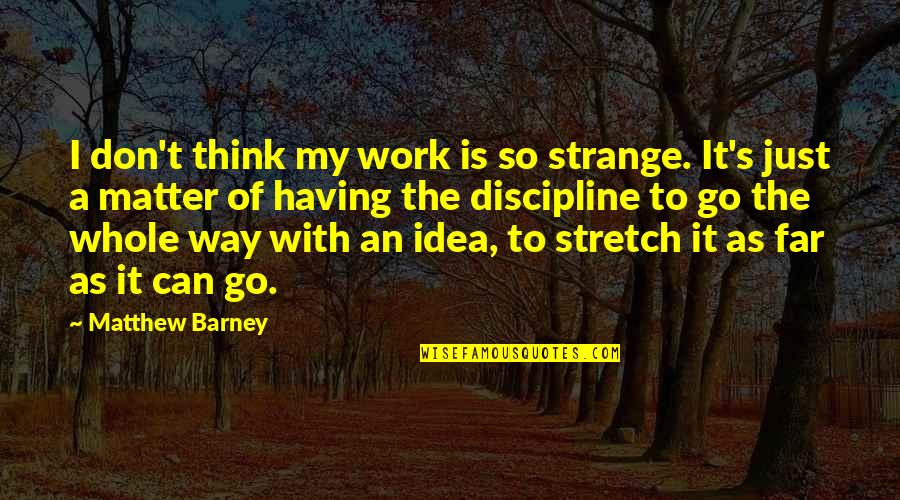 I don't think my work is so strange. It's just a matter of having the discipline to go the whole way with an idea, to stretch it as far as it can go. —
Matthew Barney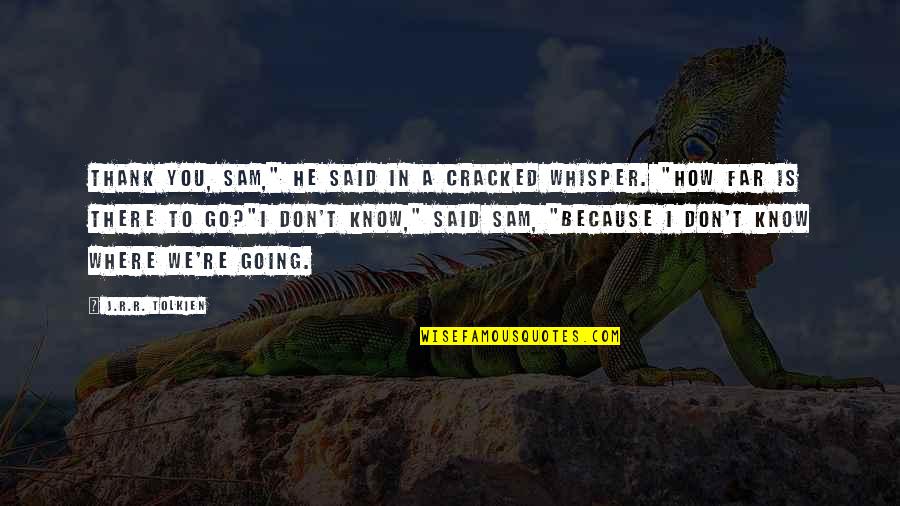 Thank you, Sam," he said in a cracked whisper. "How far is there to go?"
I don't know," said Sam, "because I don't know where we're going. —
J.R.R. Tolkien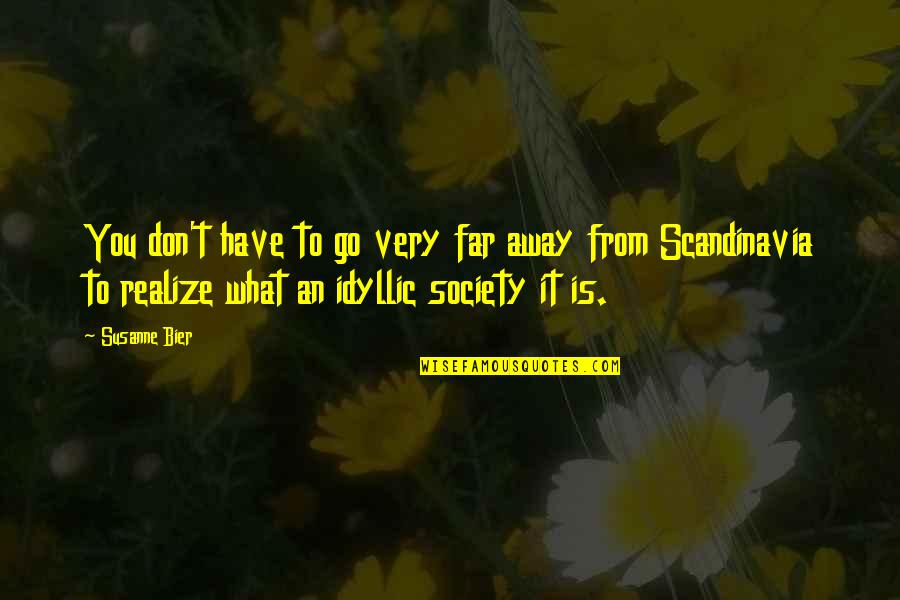 You don't have to go very far away from Scandinavia to realize what an idyllic society it is. —
Susanne Bier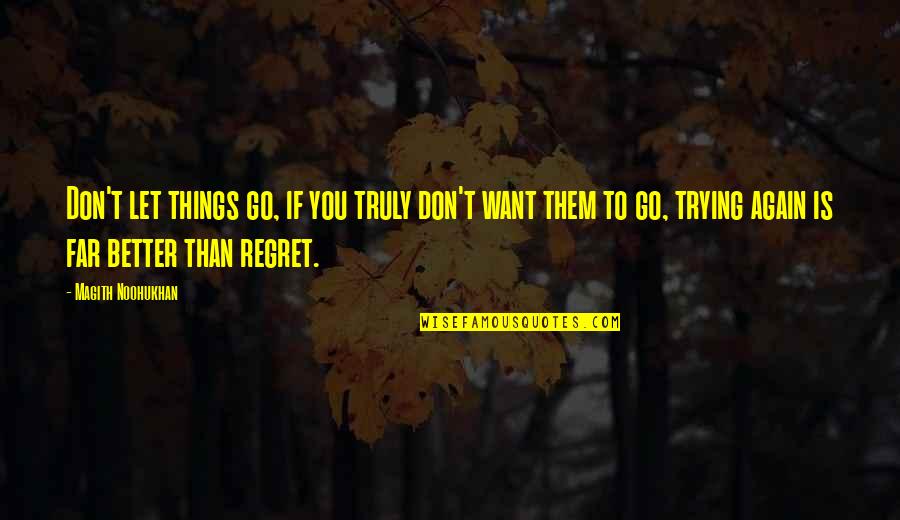 Don't let things go, if you truly don't want them to go, trying again is far better than regret. —
Magith Noohukhan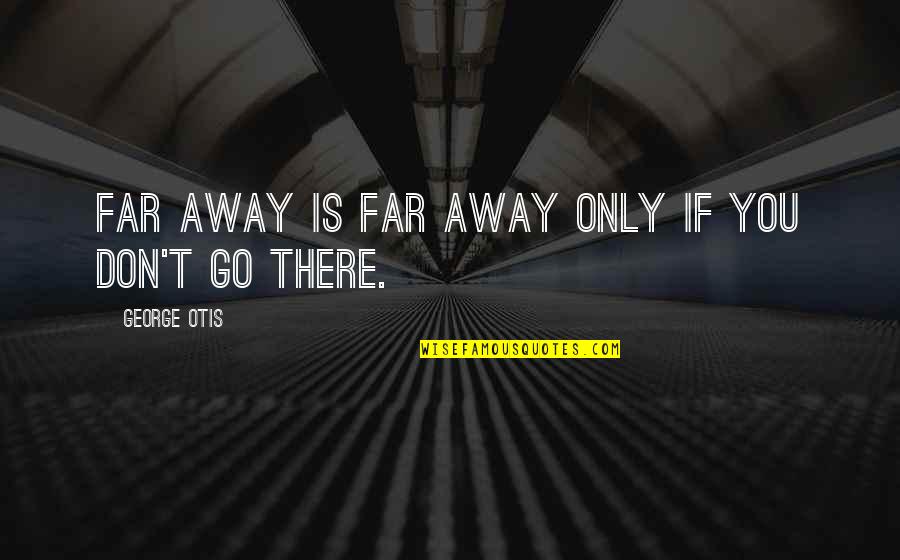 Far away is far away only if you don't go there. —
George Otis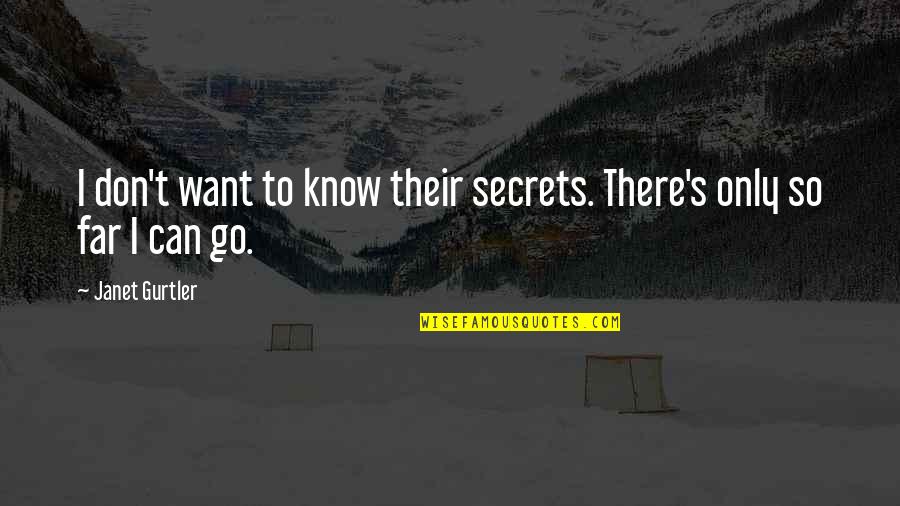 I don't want to know their secrets. There's only so far I can go. —
Janet Gurtler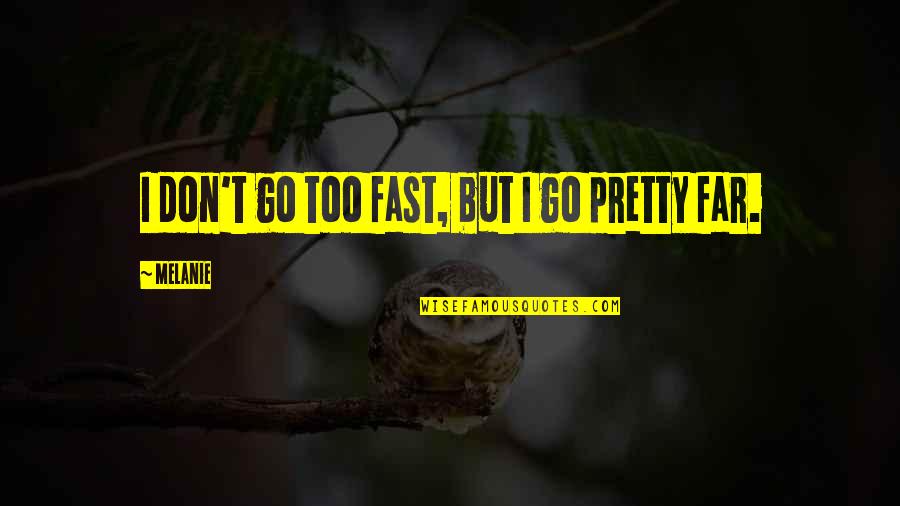 I don't go too fast, but I go pretty far. —
Melanie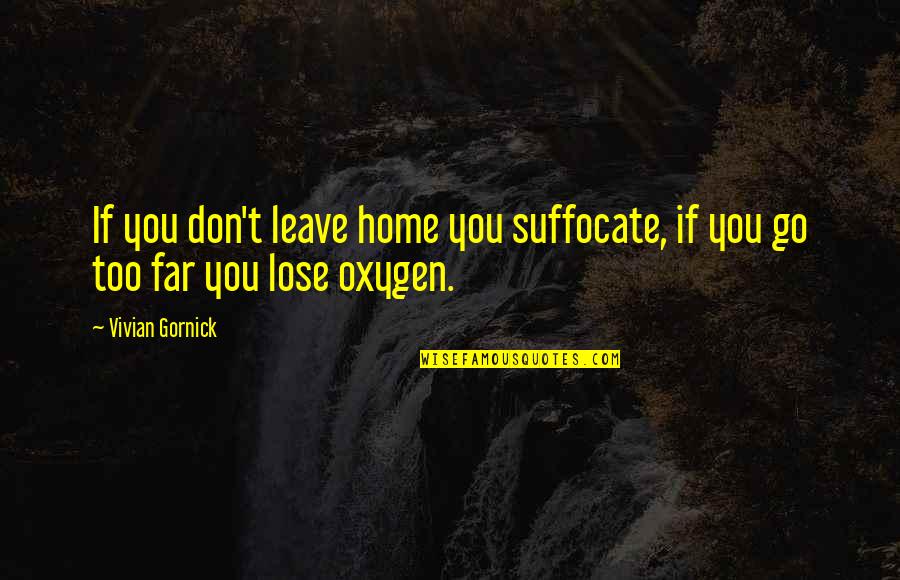 If you don't leave home you suffocate, if you go too far you lose oxygen. —
Vivian Gornick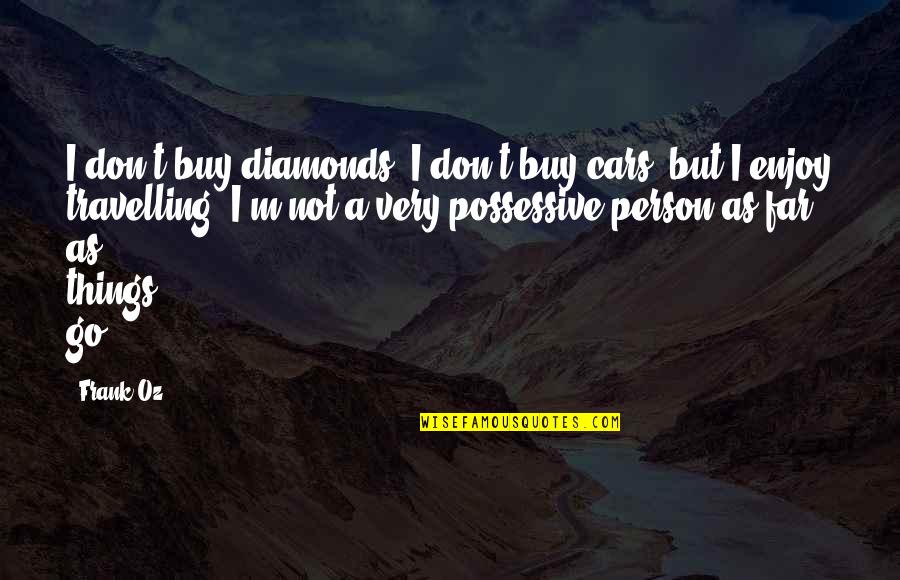 I don't buy diamonds, I don't buy cars, but I enjoy travelling. I'm not a very possessive person as far as things go. —
Frank Oz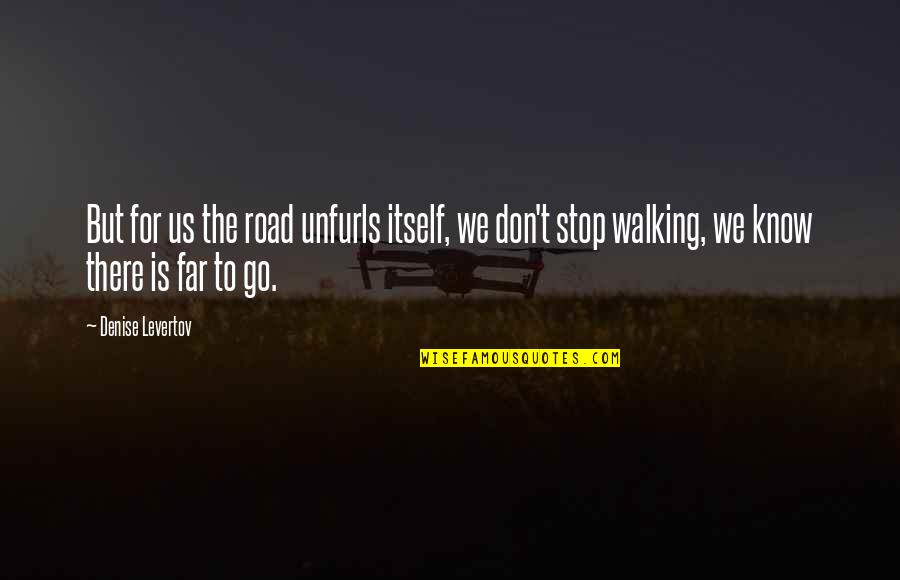 But for us the road unfurls itself, we don't stop walking, we know there is far to go. —
Denise Levertov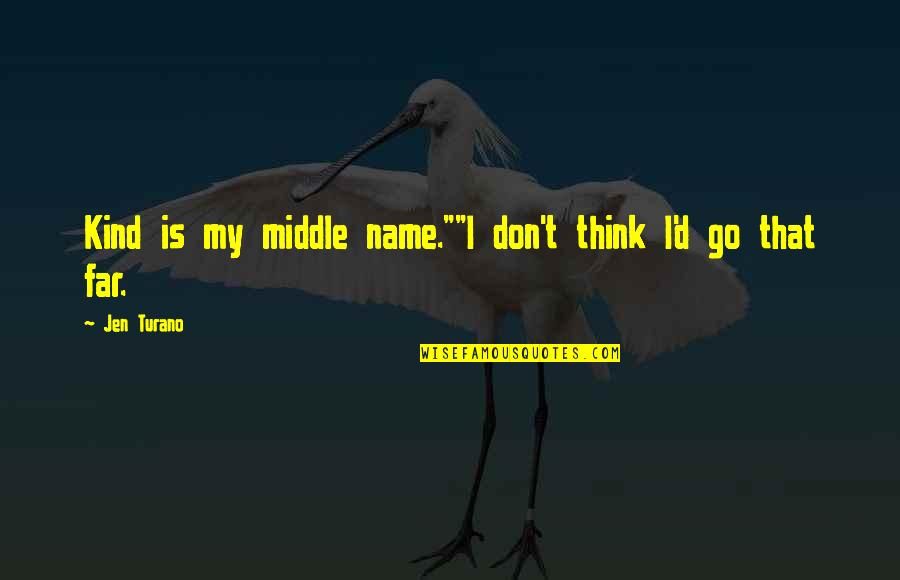 Kind is my middle name."
"I don't think I'd go that far. —
Jen Turano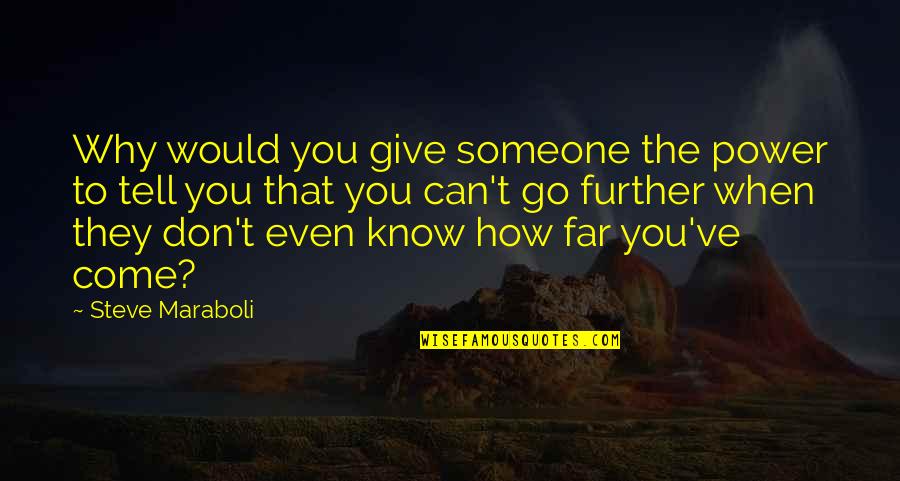 Why would you give someone the power to tell you that you can't go further when they don't even know how far you've come? —
Steve Maraboli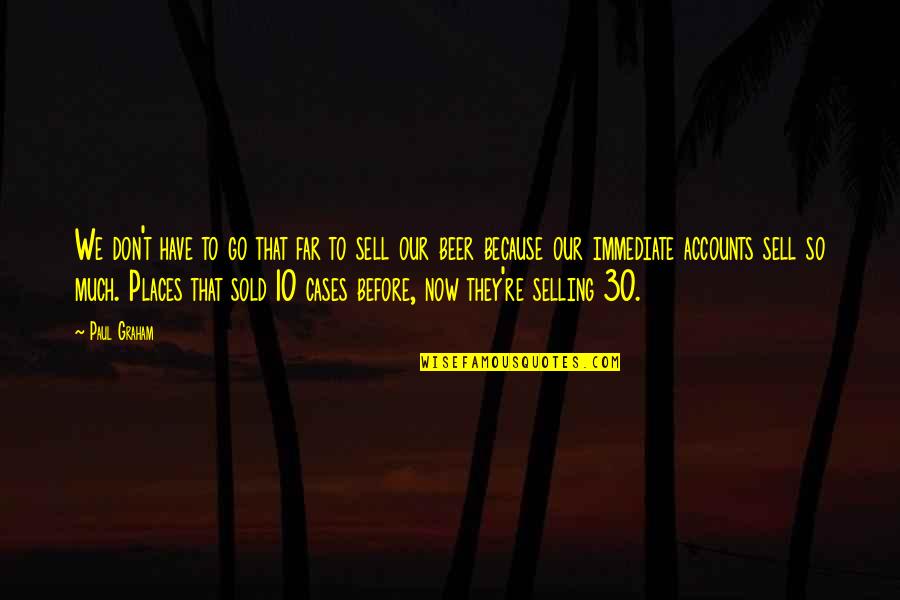 We don't have to go that far to sell our beer because our immediate accounts sell so much. Places that sold 10 cases before, now they're selling 30. —
Paul Graham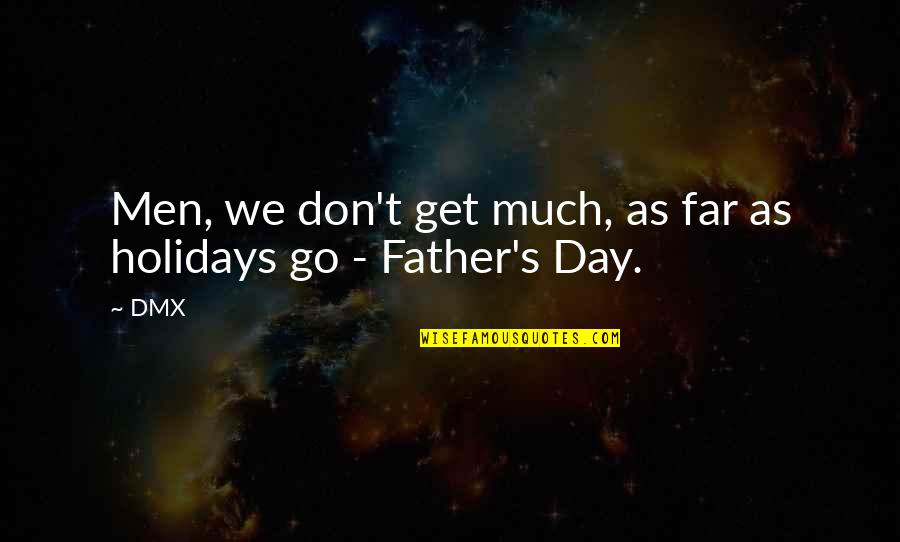 Men, we don't get much, as far as holidays go - Father's Day. —
DMX
I don't have to go very far to see the power of beauty. Being desired, feeling desired is a very seductive aspect of our being. —
Nicolas Winding Refn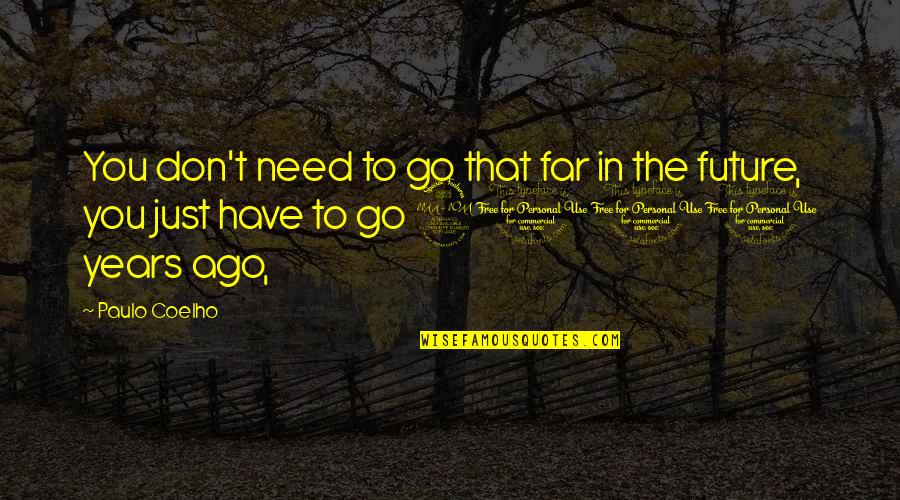 You don't need to go that far in the future, you just have to go 2000 years ago, —
Paulo Coelho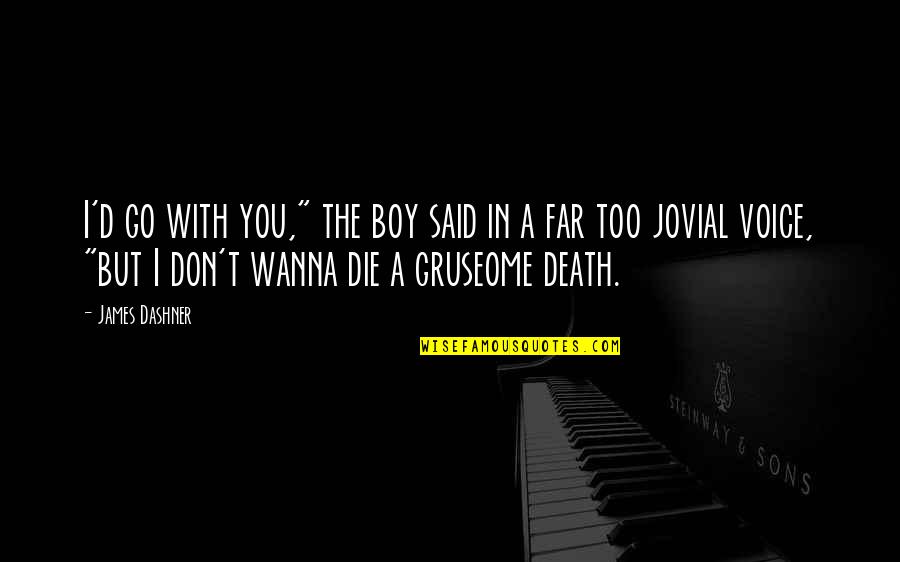 I'd go with you," the boy said in a far too jovial voice, "but I don't wanna die a gruseome death. —
James Dashner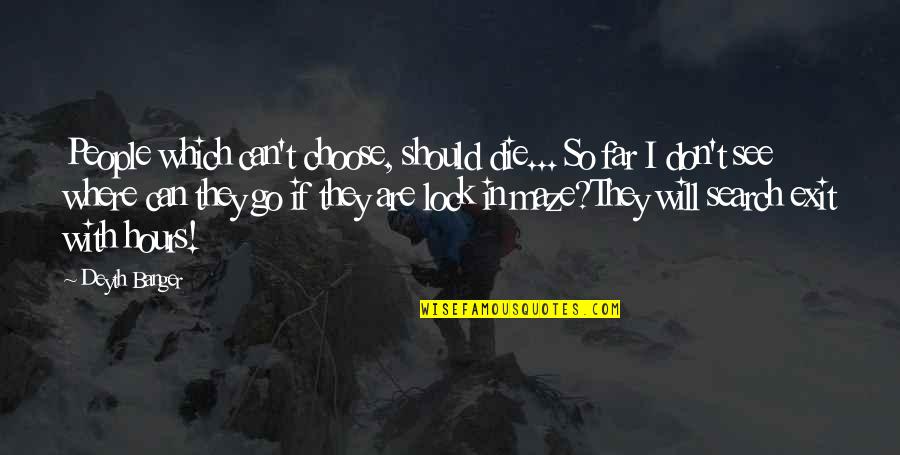 People which can't choose, should die... So far I don't see where can they go if they are lock in maze?
They will search exit with hours! —
Deyth Banger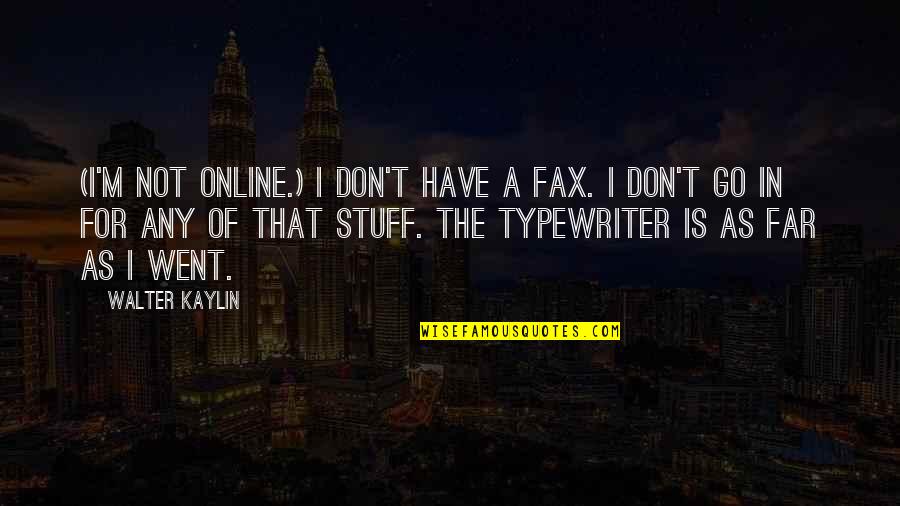 (I'm not online.) I don't have a fax. I don't go in for any of that stuff. The typewriter is as far as I went. —
Walter Kaylin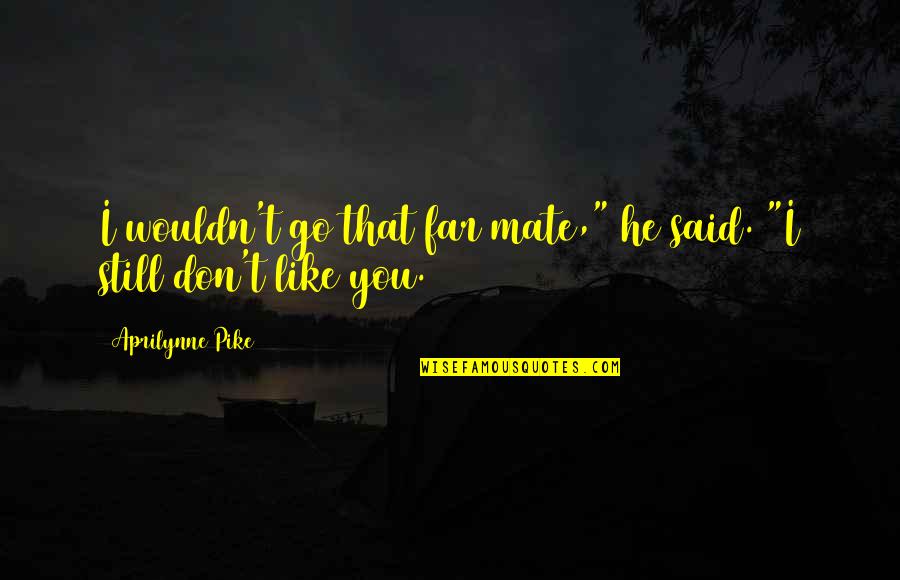 I wouldn't go that far mate," he said. "I still don't like you. —
Aprilynne Pike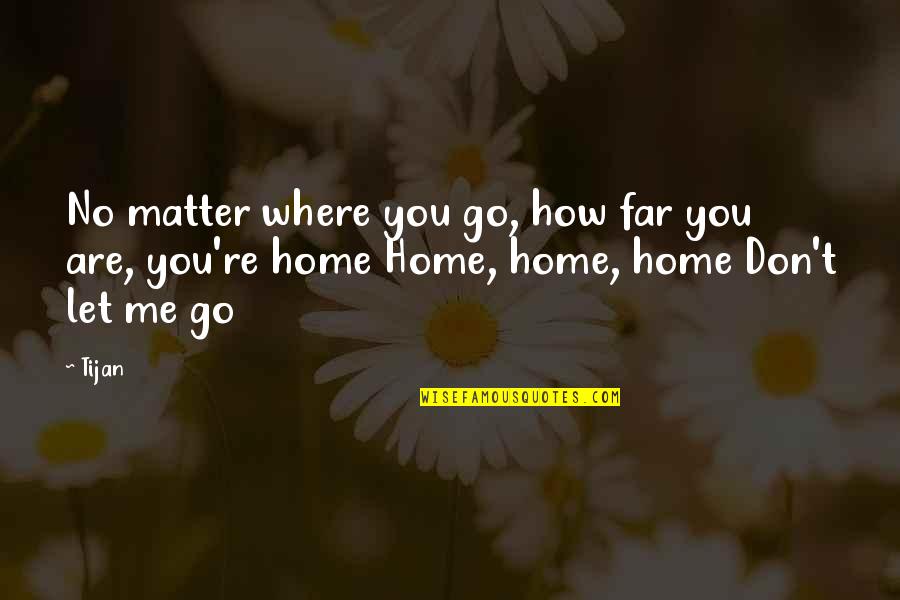 No matter where you go, how far you are, you're home Home, home, home Don't let me go —
Tijan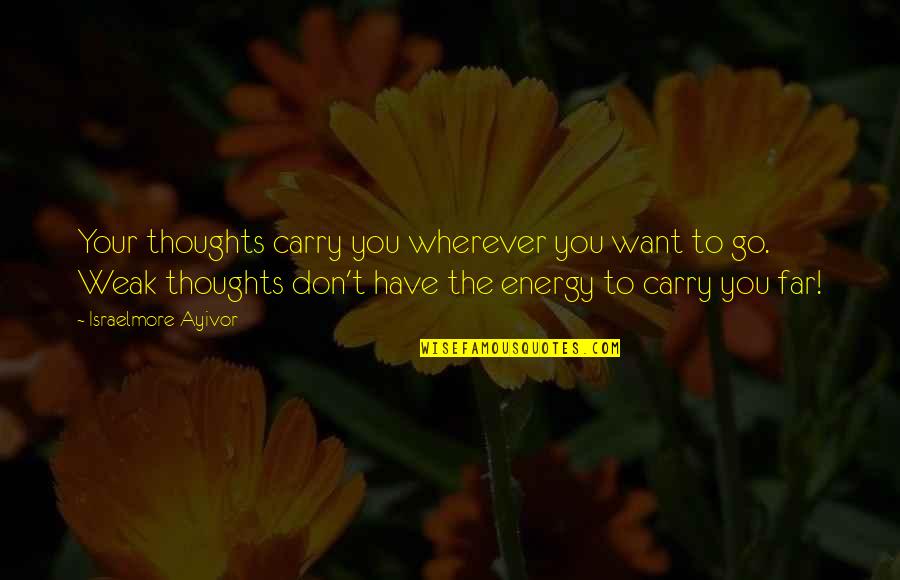 Your thoughts carry you wherever you want to go. Weak thoughts don't have the energy to carry you far! —
Israelmore Ayivor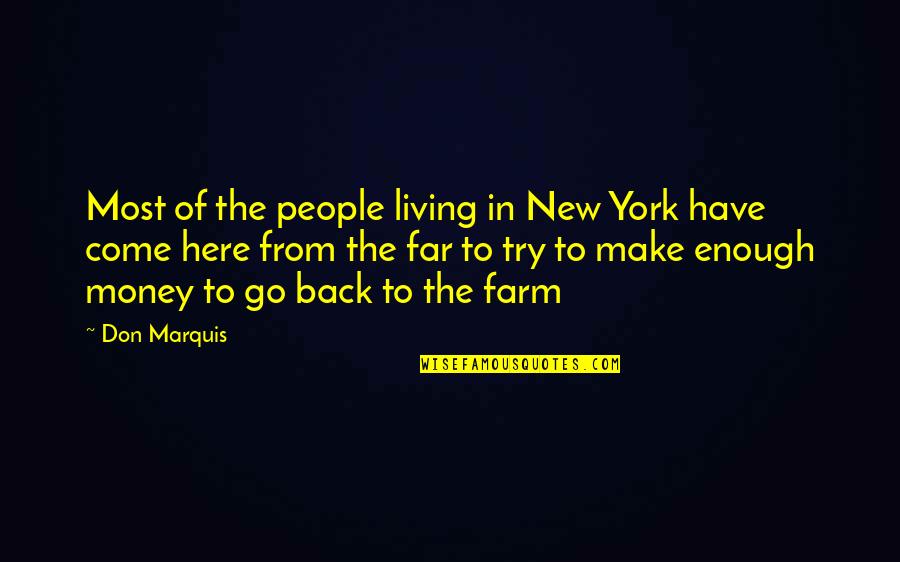 Most of the people living in New York have come here from the far to try to make enough money to go back to the farm —
Don Marquis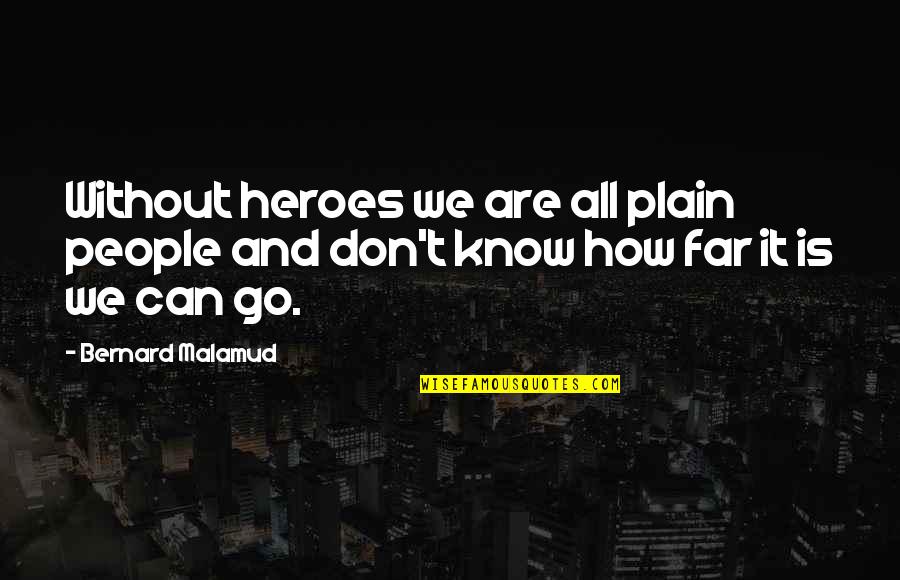 Without heroes we are all plain people and don't know how far it is we can go. —
Bernard Malamud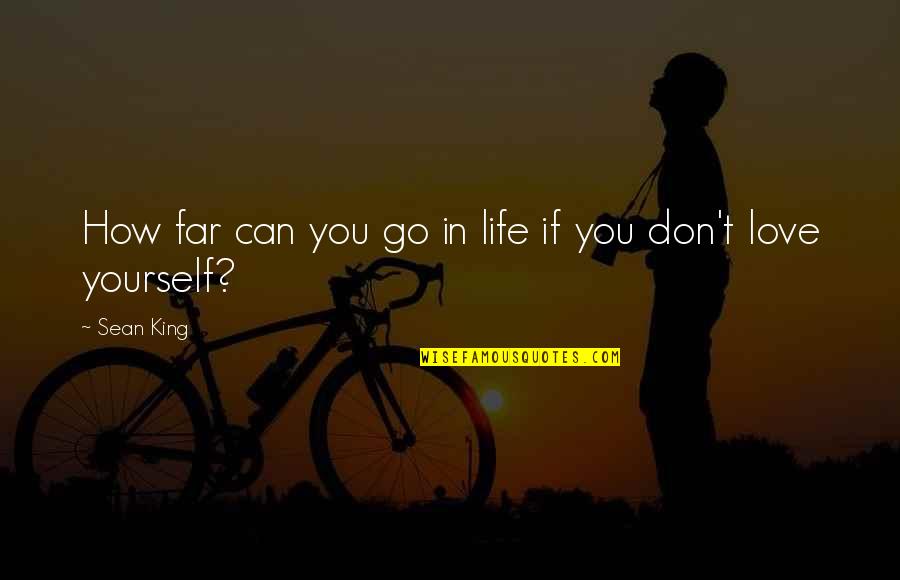 How far can you go in life if you don't love yourself? —
Sean King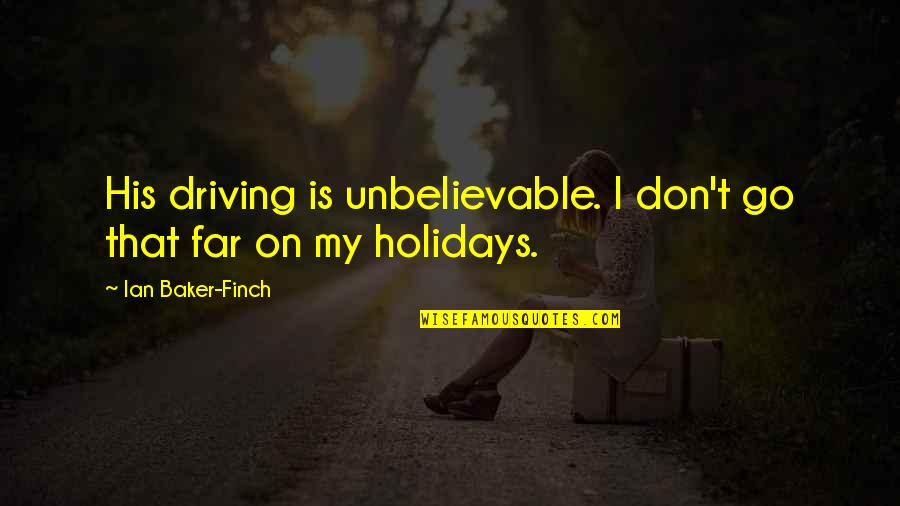 His driving is unbelievable. I don't go that far on my holidays. —
Ian Baker-Finch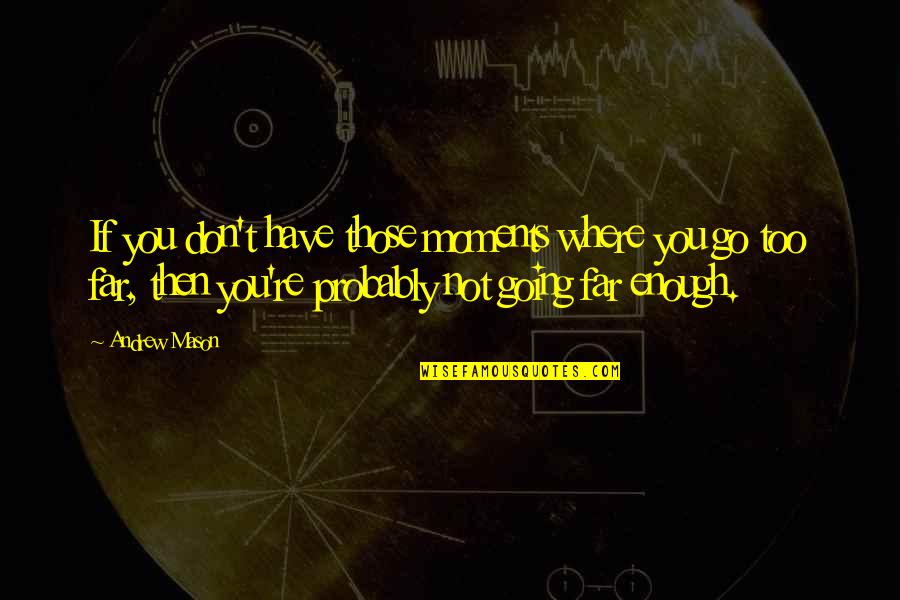 If you don't have those moments where you go too far, then you're probably not going far enough. —
Andrew Mason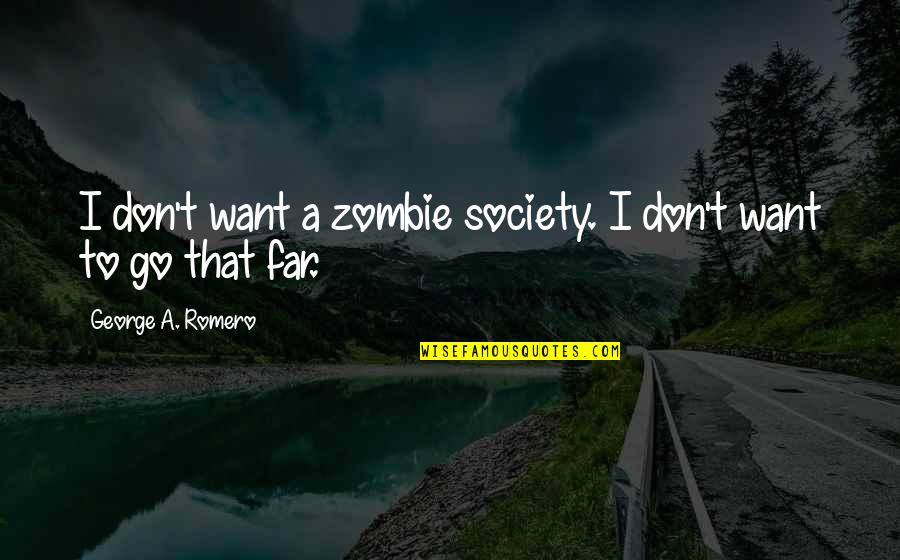 I don't want a zombie society. I don't want to go that far. —
George A. Romero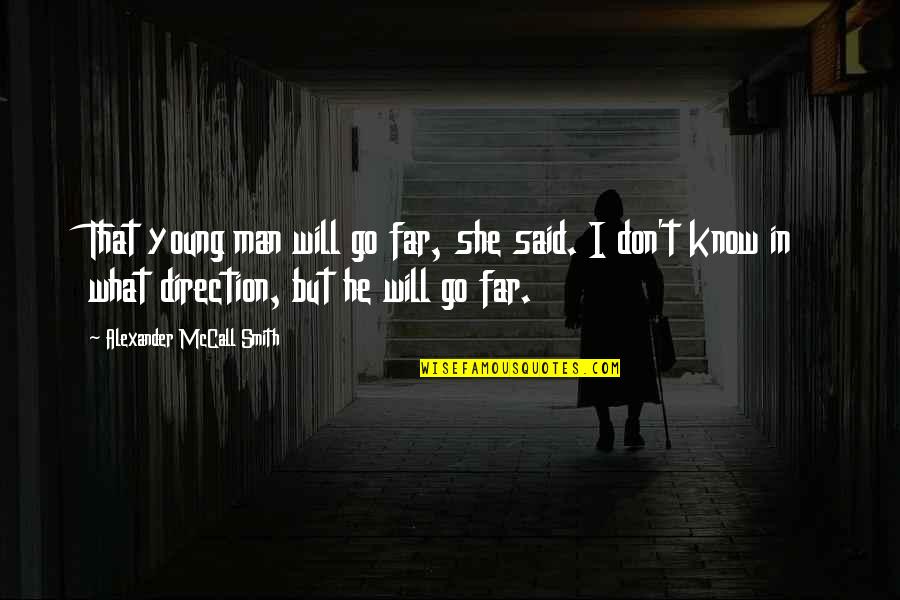 That young man will go far, she said. I don't know in what direction, but he will go far. —
Alexander McCall Smith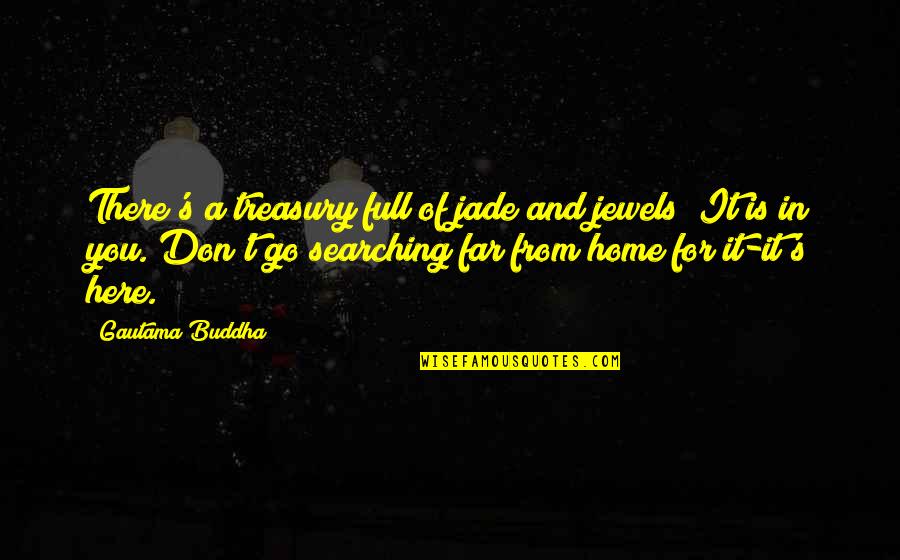 There's a treasury full of jade and jewels; It is in you. Don't go searching far from home for it-it's here. —
Gautama Buddha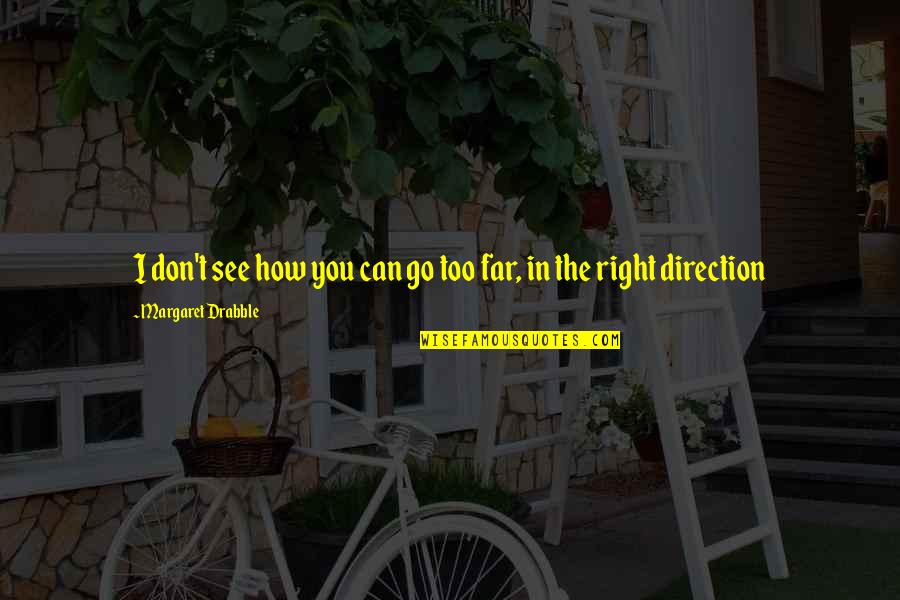 I don't see how you can go too far, in the right direction —
Margaret Drabble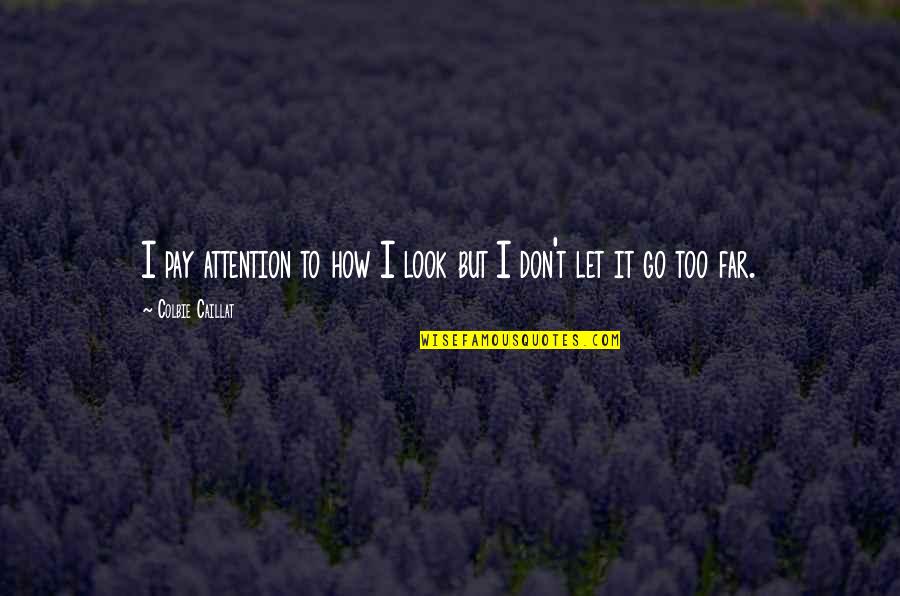 I pay attention to how I look but I don't let it go too far. —
Colbie Caillat