Clutched Quotes
Collection of top 32 famous quotes about Clutched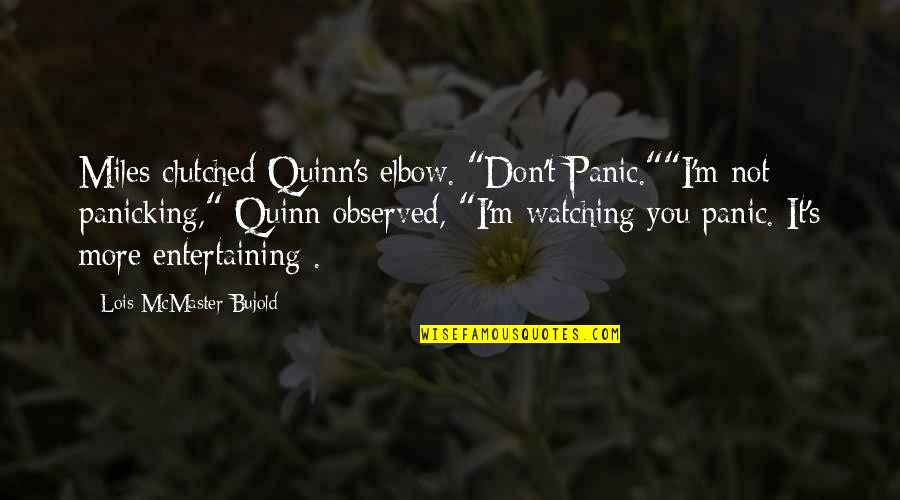 Miles clutched Quinn's elbow. "Don't Panic."
"I'm not panicking," Quinn observed, "I'm watching you panic. It's more entertaining .
—
Lois McMaster Bujold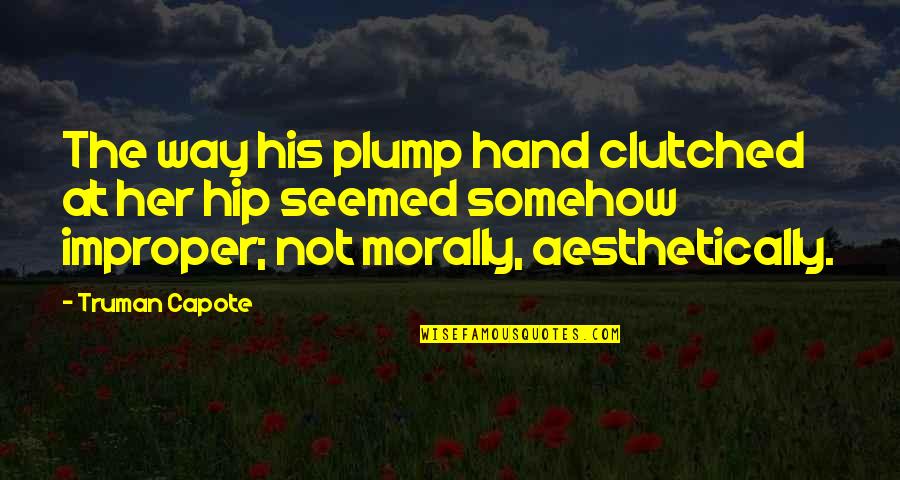 The way his plump hand clutched at her hip seemed somehow improper; not morally, aesthetically.
—
Truman Capote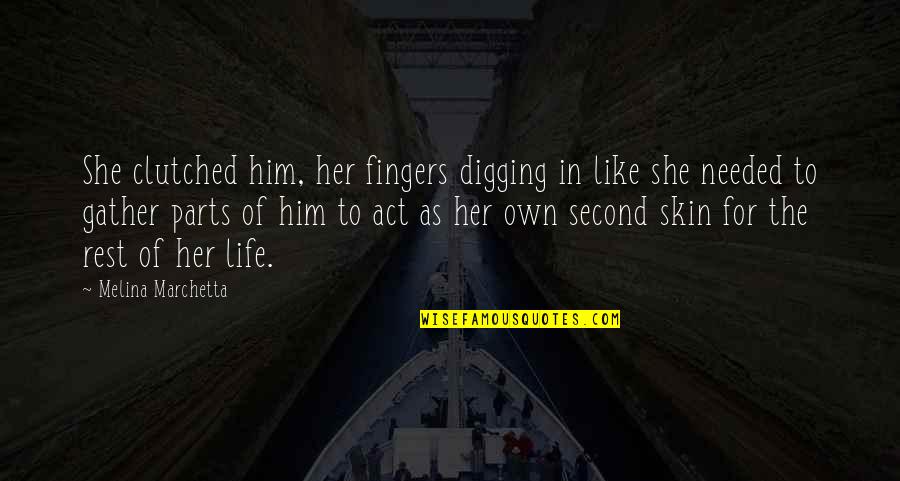 She
clutched
him, her fingers digging in like she needed to gather parts of him to act as her own second skin for the rest of her life. —
Melina Marchetta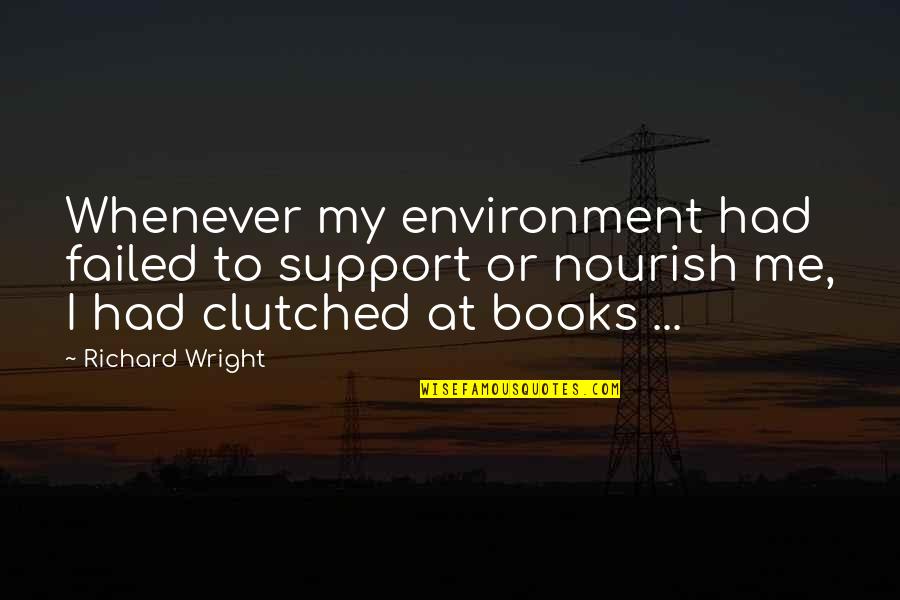 Whenever my environment had failed to support or nourish me, I had
clutched
at books ... —
Richard Wright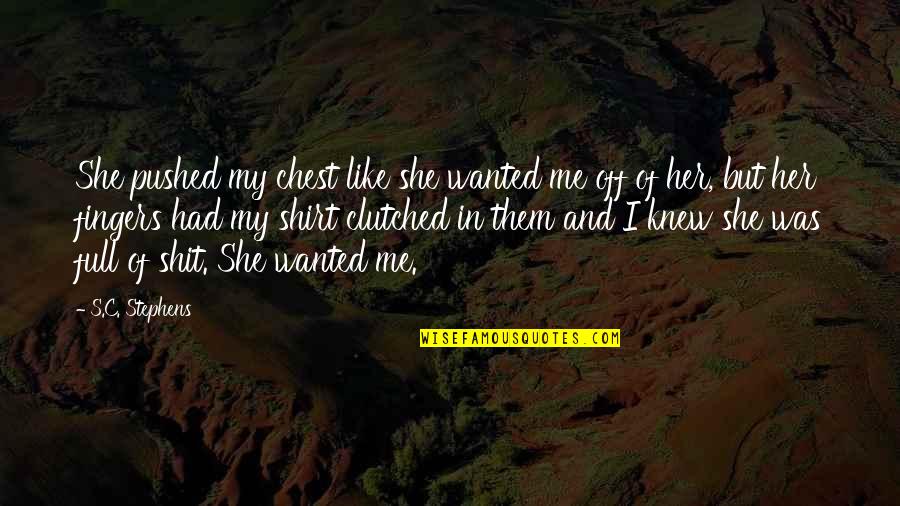 She pushed my chest like she wanted me off of her, but her fingers had my shirt
clutched
in them and I knew she was full of shit. She wanted me. —
S.C. Stephens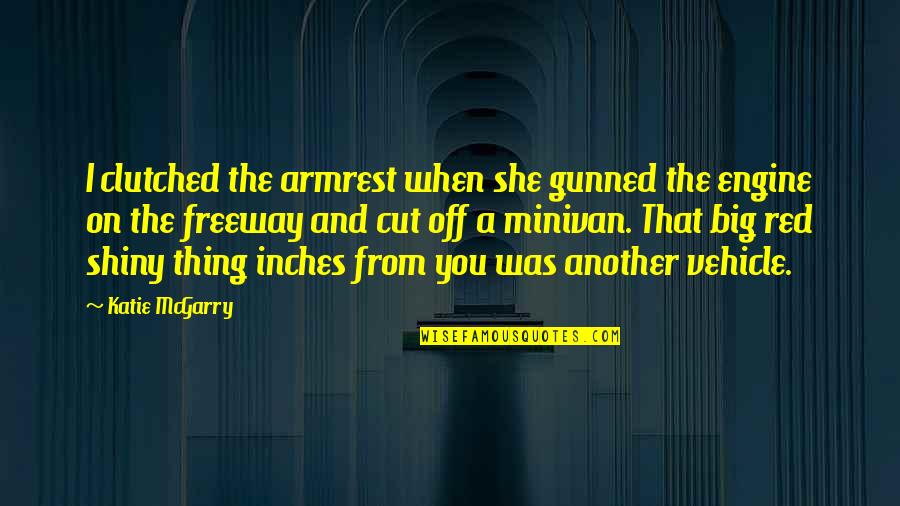 I
clutched
the armrest when she gunned the engine on the freeway and cut off a minivan. That big red shiny thing inches from you was another vehicle. —
Katie McGarry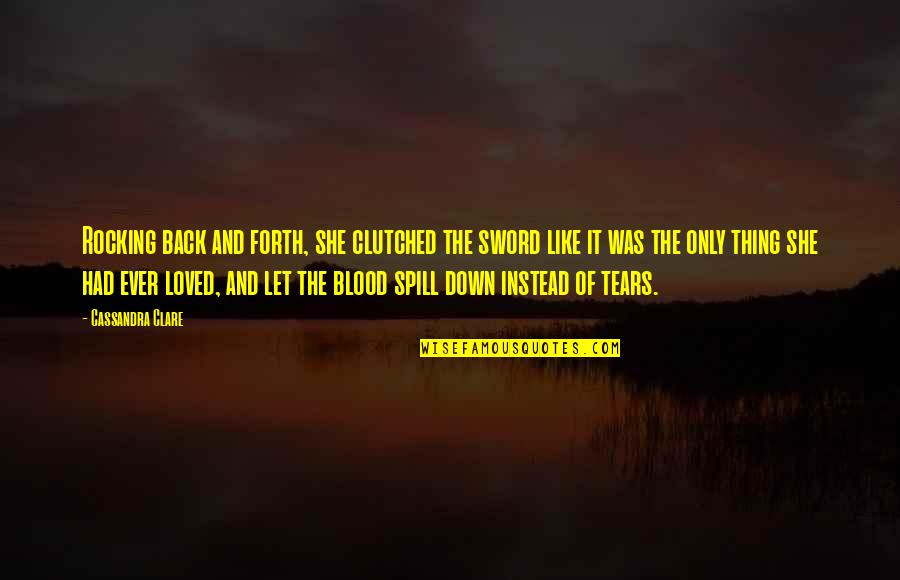 Rocking back and forth, she
clutched
the sword like it was the only thing she had ever loved, and let the blood spill down instead of tears. —
Cassandra Clare
Soon the cold would force them inside, so they
clutched
at lost summer. —
Annette Curtis Klause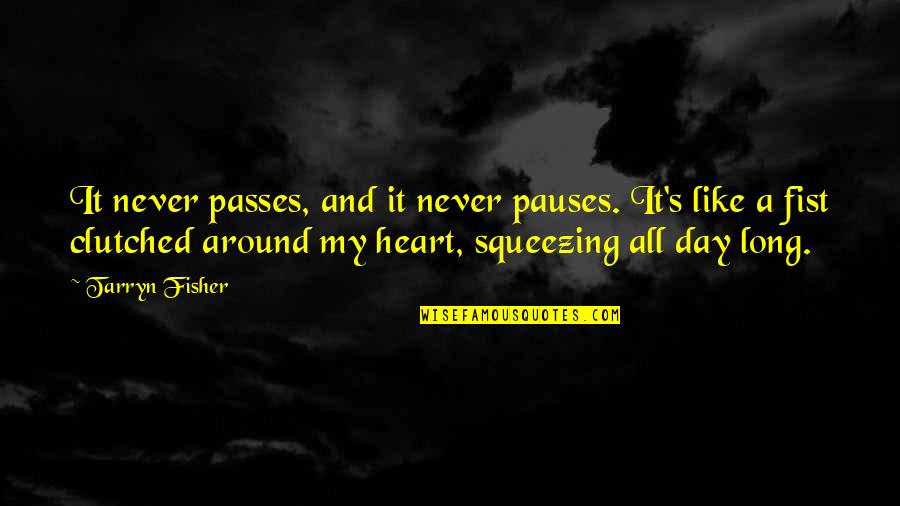 It never passes, and it never pauses. It's like a fist
clutched
around my heart, squeezing all day long. —
Tarryn Fisher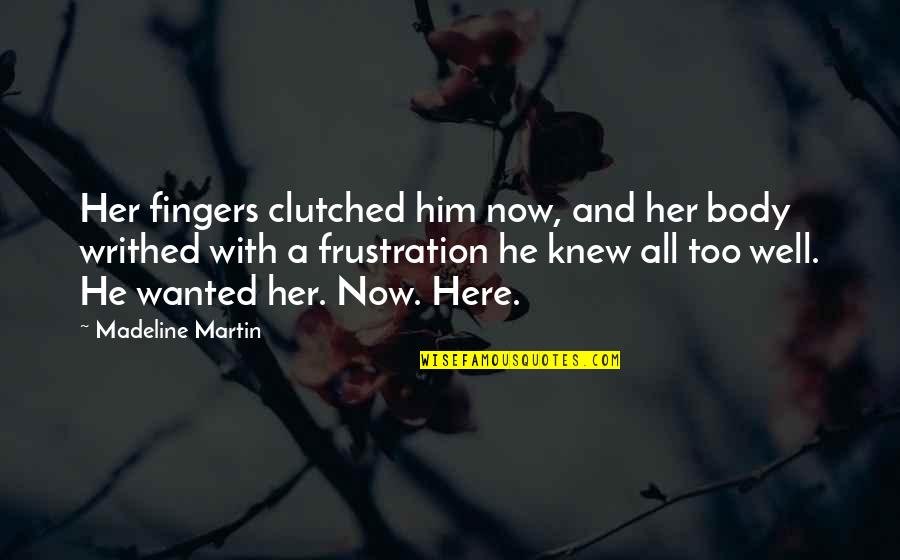 Her fingers
clutched
him now, and her body writhed with a frustration he knew all too well.
He wanted her.
Now.
Here. —
Madeline Martin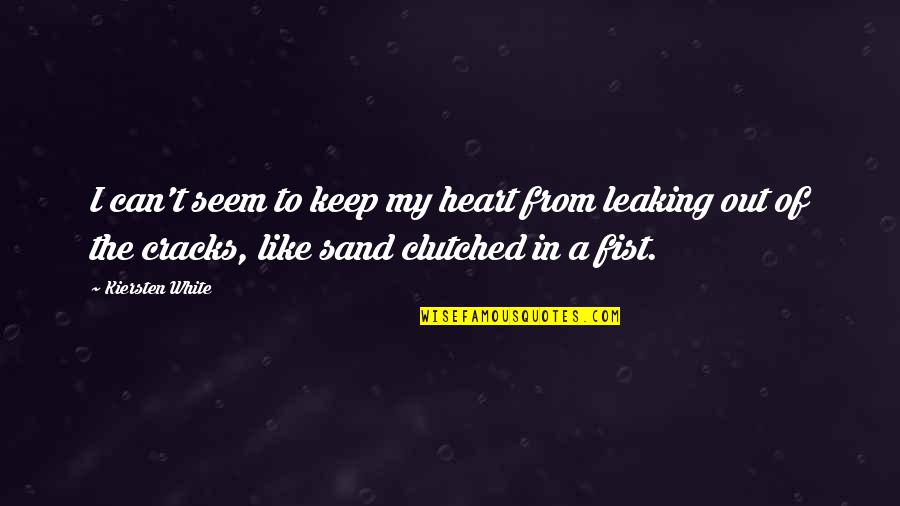 I can't seem to keep my heart from leaking out of the cracks, like sand
clutched
in a fist. —
Kiersten White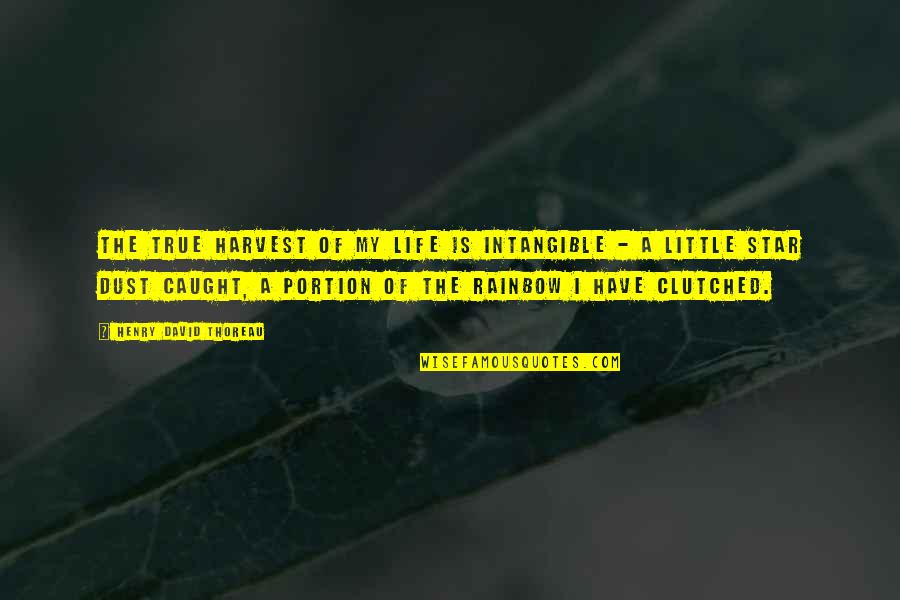 The true harvest of my life is intangible - a little star dust caught, a portion of the rainbow I have
clutched
. —
Henry David Thoreau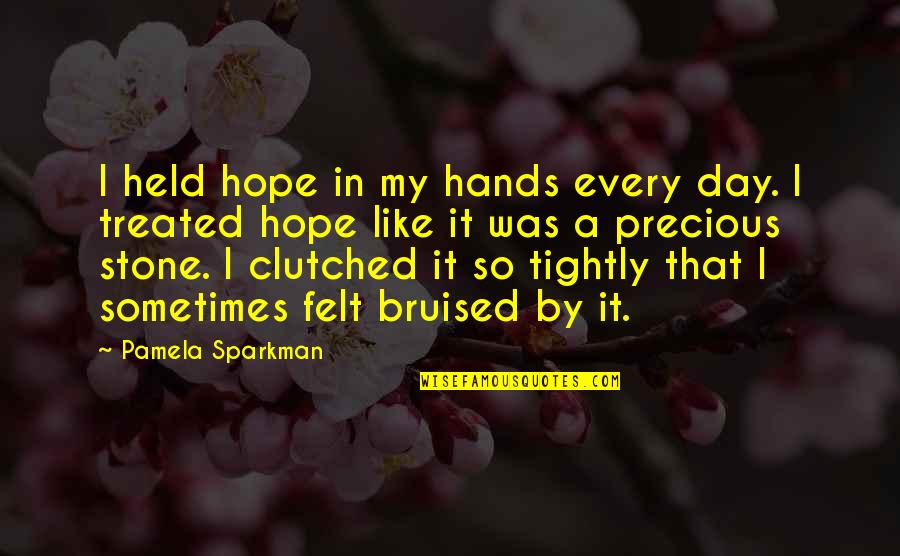 I held hope in my hands every day. I treated hope like it was a precious stone. I
clutched
it so tightly that I sometimes felt bruised by it. —
Pamela Sparkman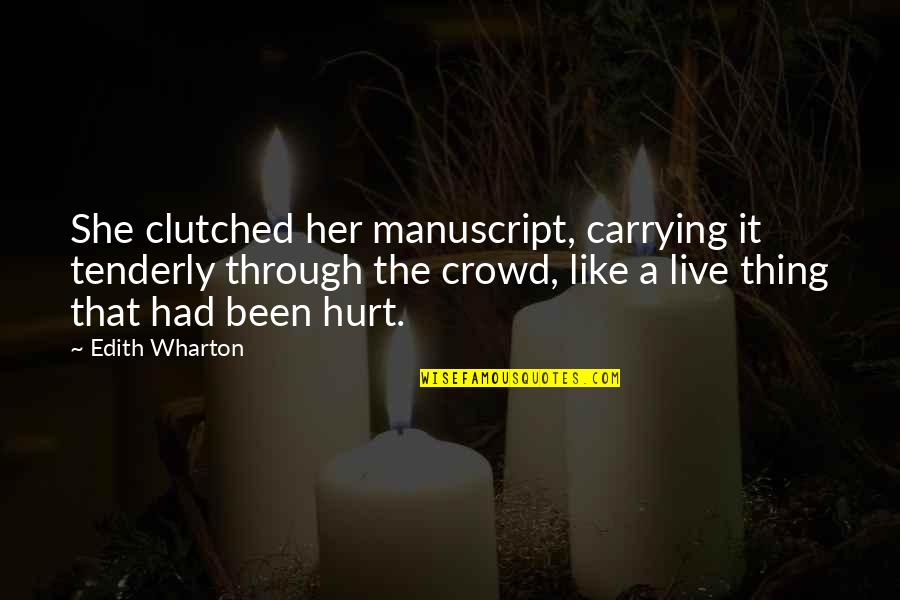 She
clutched
her manuscript, carrying it tenderly through the crowd, like a live thing that had been hurt. —
Edith Wharton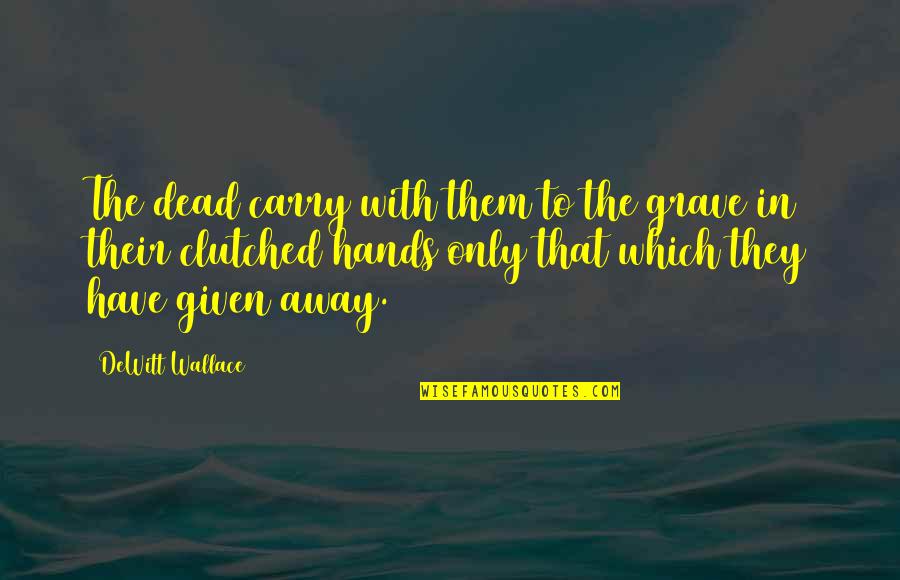 The dead carry with them to the grave in their
clutched
hands only that which they have given away. —
DeWitt Wallace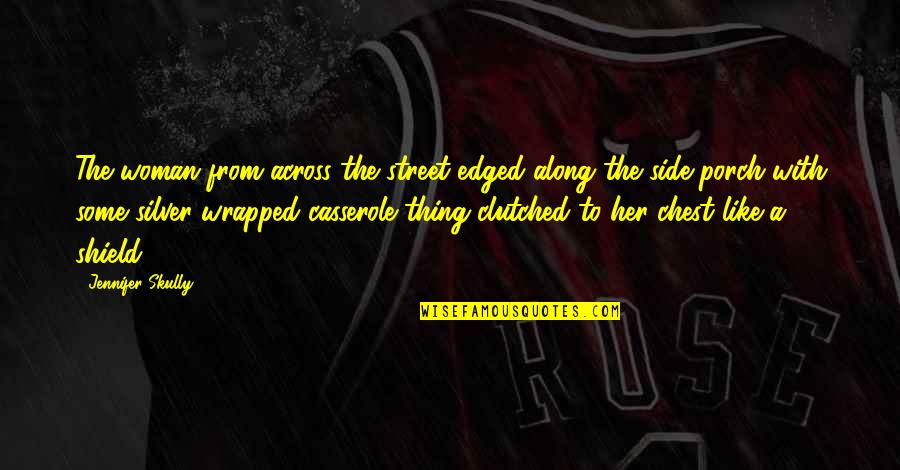 The woman from across the street edged along the side porch with some silver-wrapped casserole thing
clutched
to her chest like a shield. —
Jennifer Skully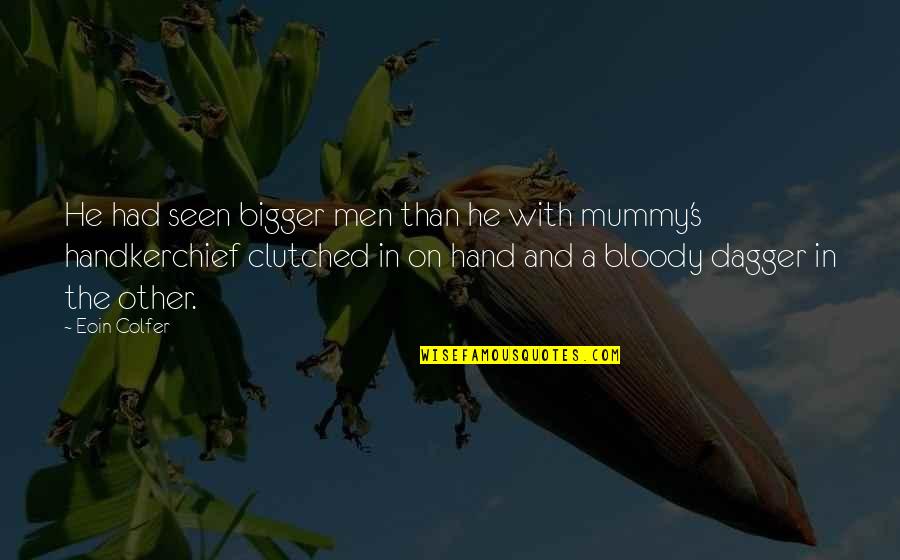 He had seen bigger men than he with mummy's handkerchief
clutched
in on hand and a bloody dagger in the other. —
Eoin Colfer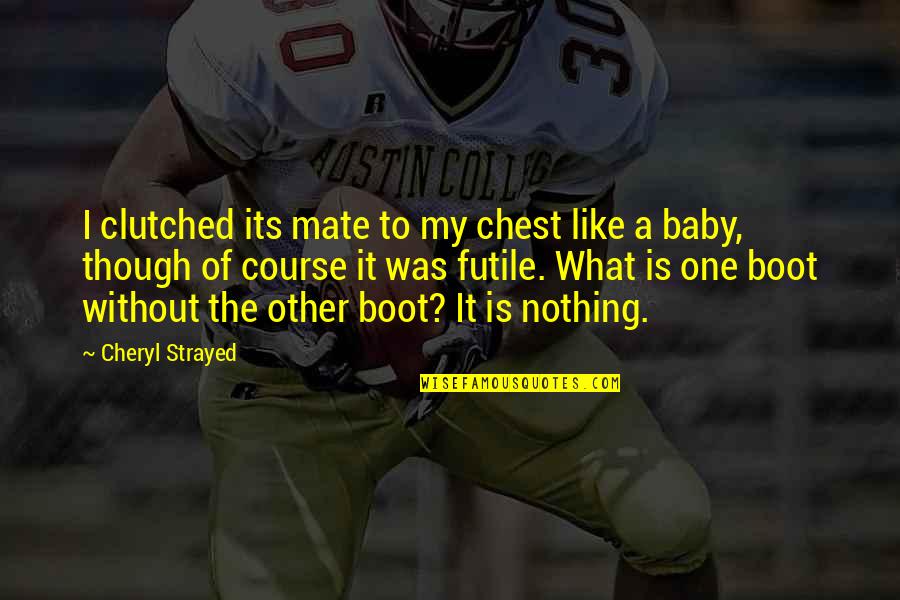 I
clutched
its mate to my chest like a baby, though of course it was futile. What is one boot without the other boot? It is nothing. —
Cheryl Strayed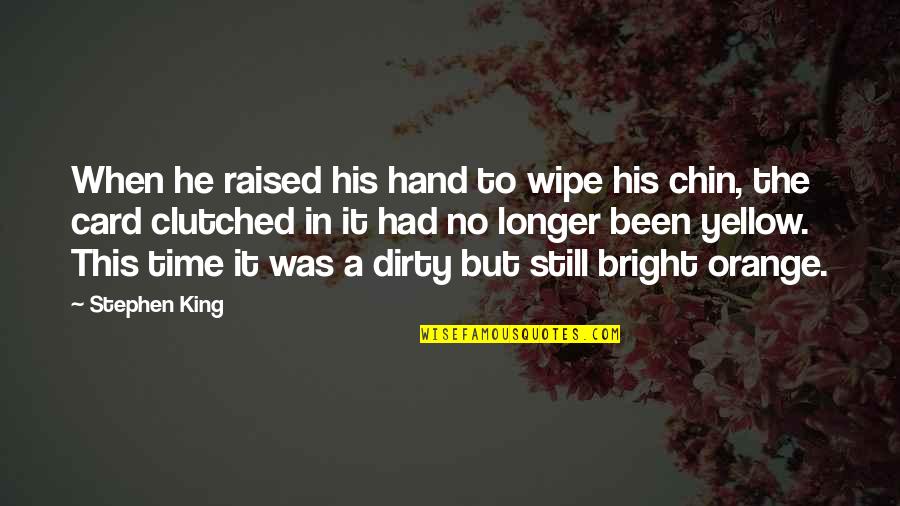 When he raised his hand to wipe his chin, the card
clutched
in it had no longer been yellow. This time it was a dirty but still bright orange. —
Stephen King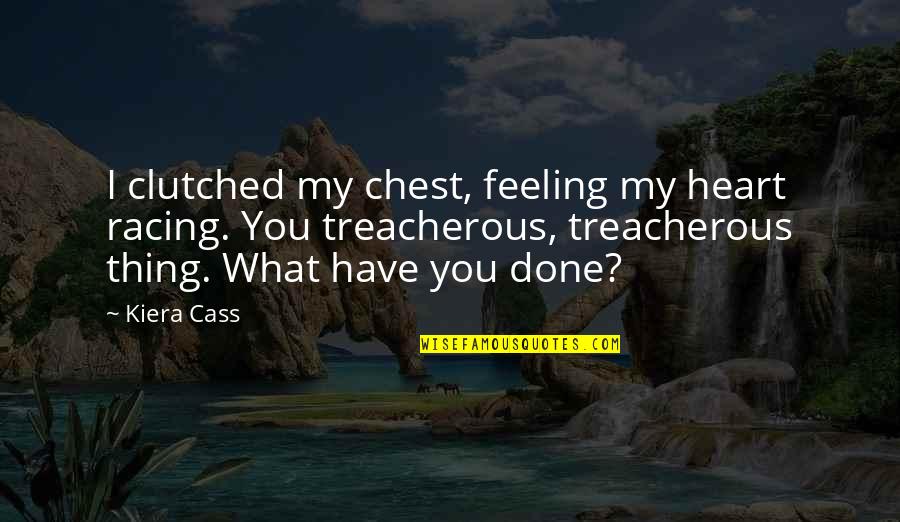 I
clutched
my chest, feeling my heart racing. You treacherous, treacherous thing. What have you done? —
Kiera Cass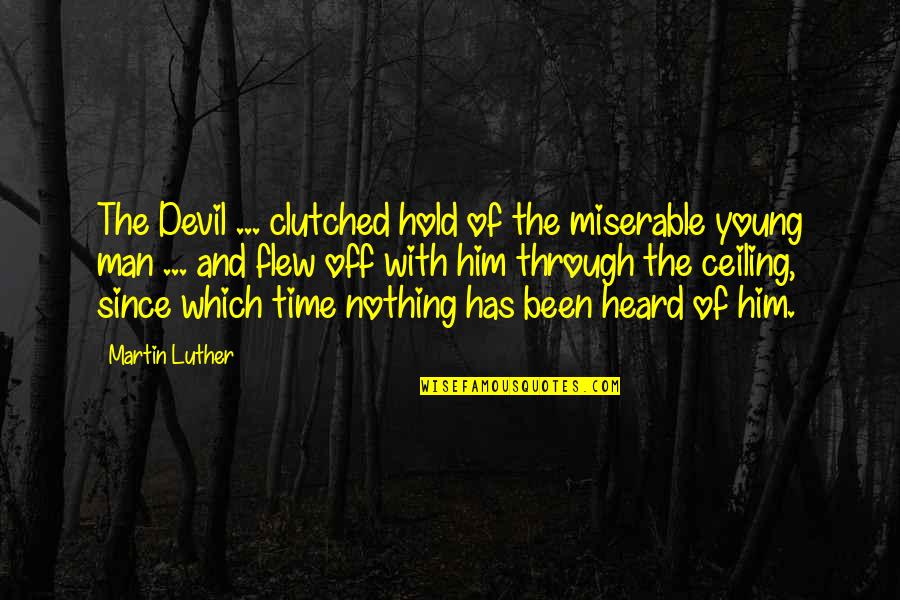 The Devil ...
clutched
hold of the miserable young man ... and flew off with him through the ceiling, since which time nothing has been heard of him. —
Martin Luther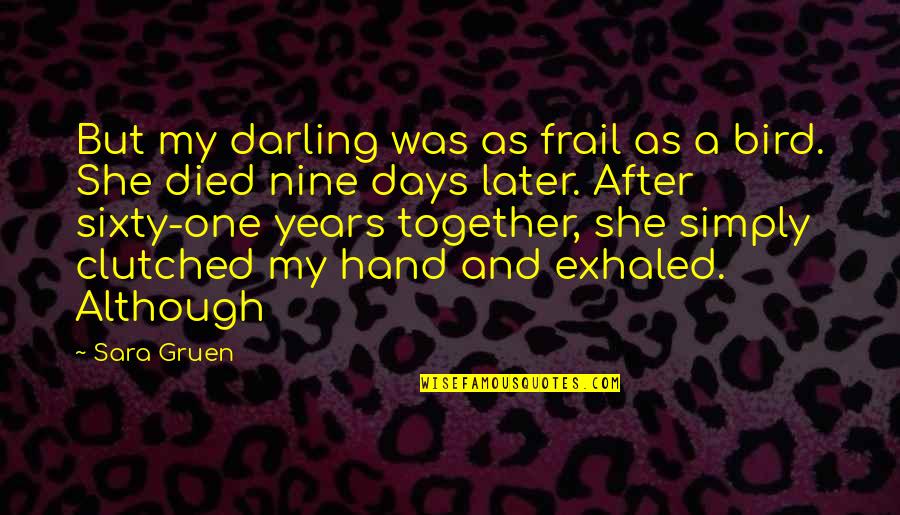 But my darling was as frail as a bird. She died nine days later. After sixty-one years together, she simply
clutched
my hand and exhaled. Although —
Sara Gruen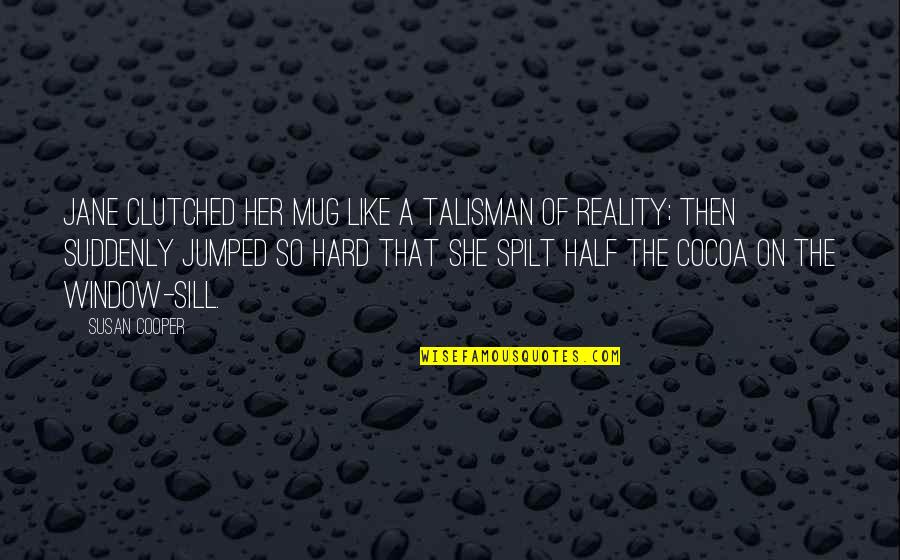 Jane
clutched
her mug like a talisman of reality; then suddenly jumped so hard that she spilt half the cocoa on the window-sill. —
Susan Cooper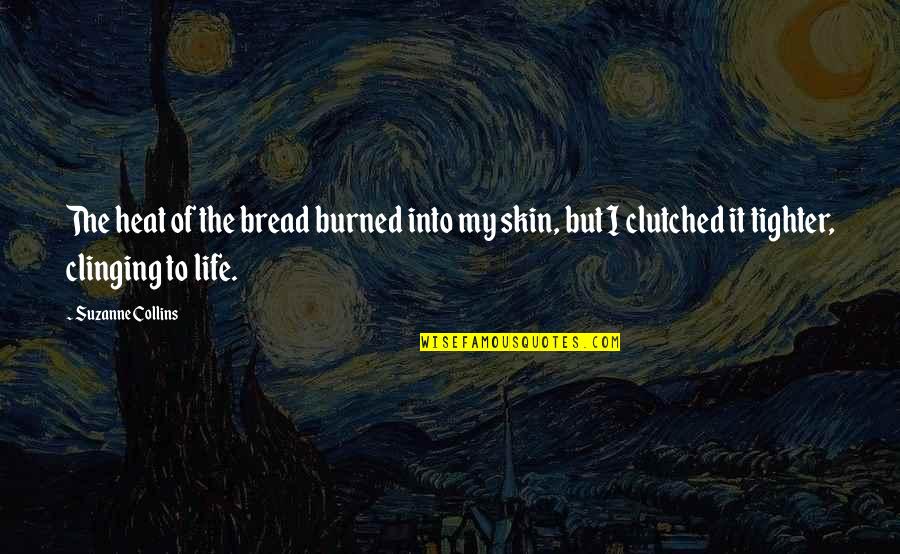 The heat of the bread burned into my skin, but I
clutched
it tighter, clinging to life. —
Suzanne Collins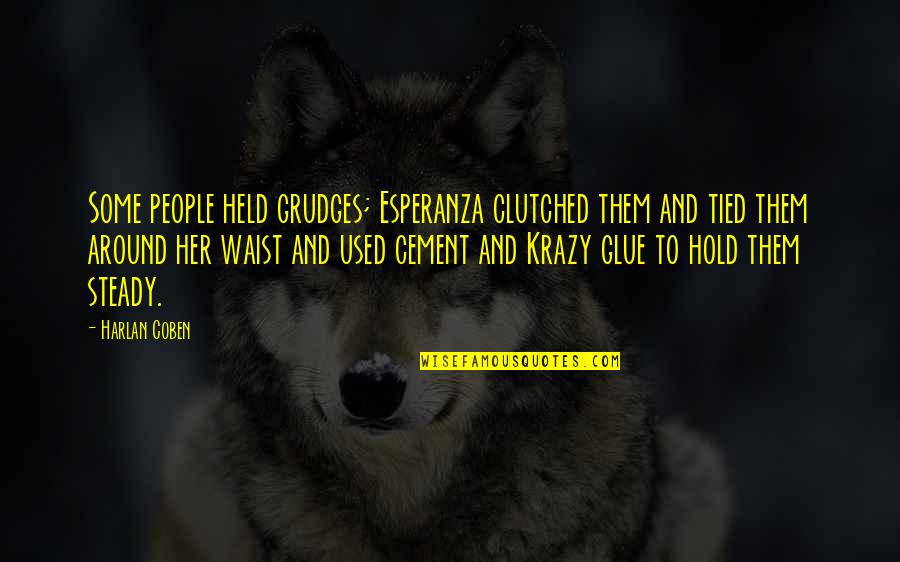 Some people held grudges; Esperanza
clutched
them and tied them around her waist and used cement and Krazy glue to hold them steady. —
Harlan Coben