Character And Respect Quotes
Collection of top 31 famous quotes about Character And Respect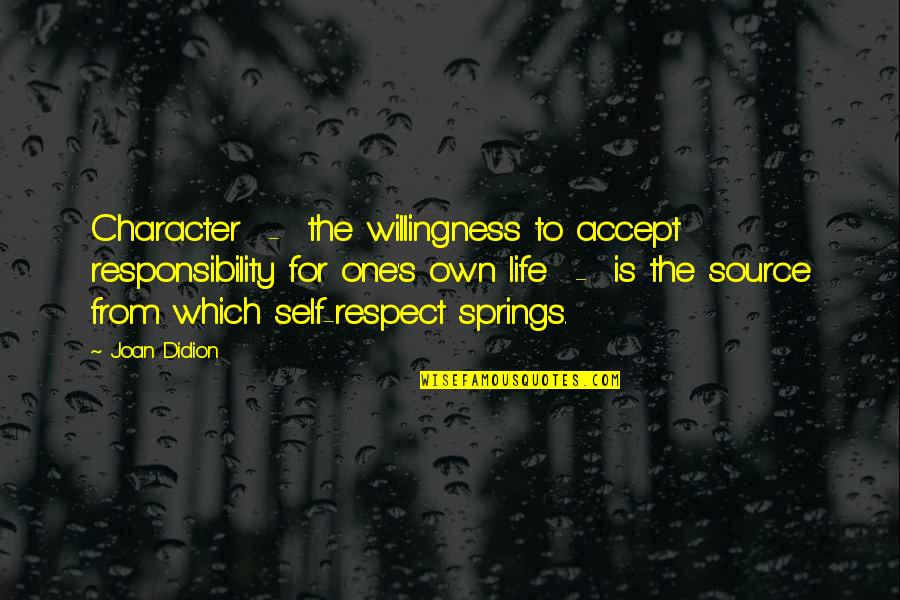 Character - the willingness to accept responsibility for one's own life - is the source from which self-respect springs.
—
Joan Didion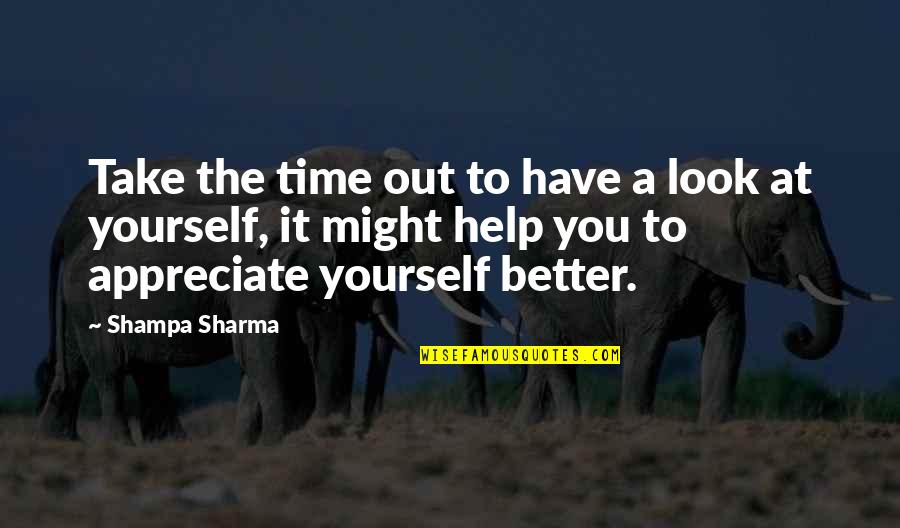 Take the time out to have a look at yourself, it might help you to appreciate yourself better.
—
Shampa Sharma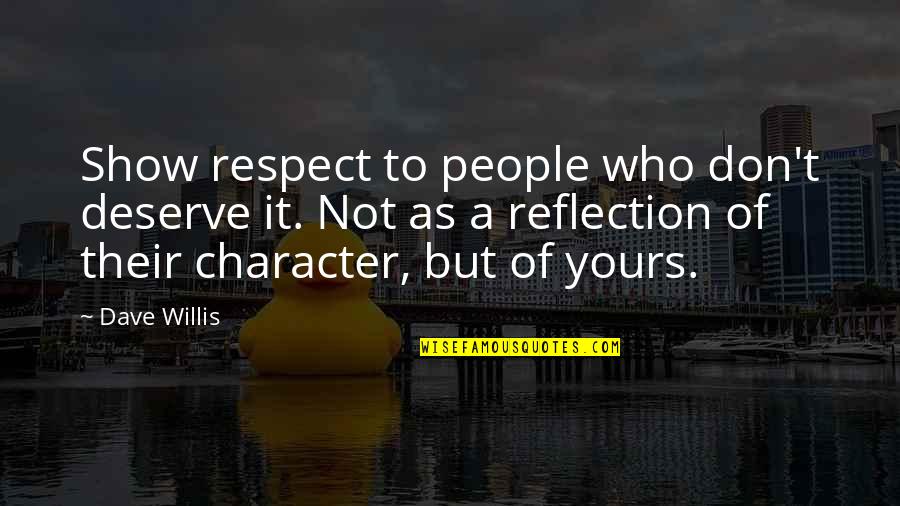 Show respect to people who don't deserve it. Not as a reflection of their character, but of yours.
—
Dave Willis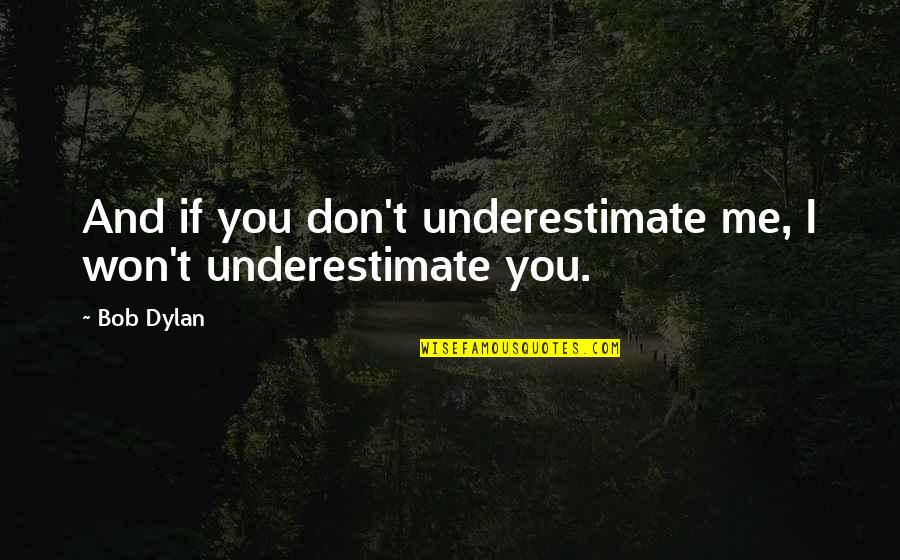 And if you don't underestimate me, I won't underestimate you.
—
Bob Dylan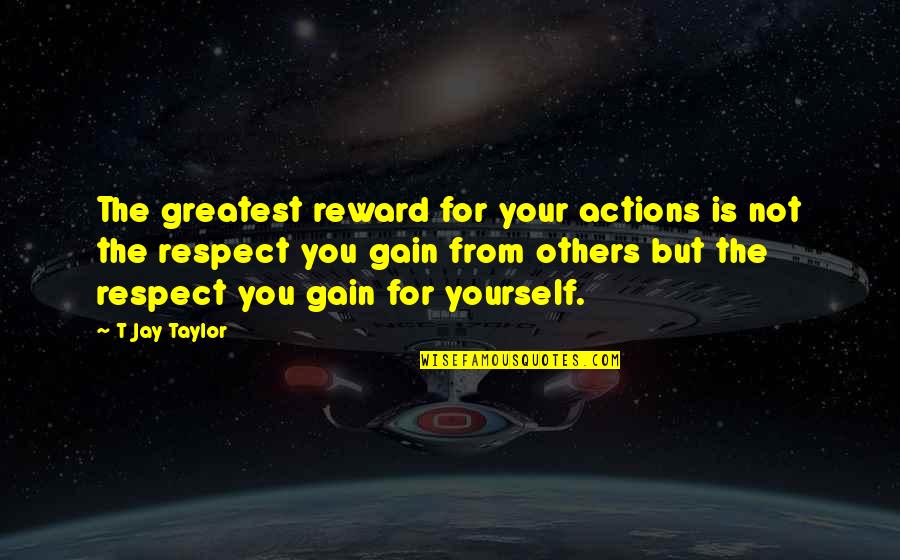 The greatest reward for your actions is not the respect you gain from others but the respect you gain for yourself.
—
T Jay Taylor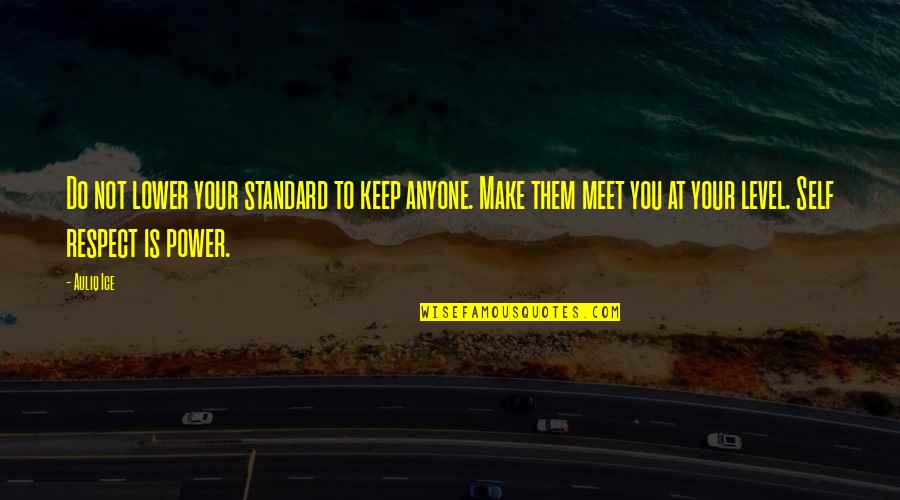 Do not lower your standard to keep anyone. Make them meet you at your level. Self respect is power.
—
Auliq Ice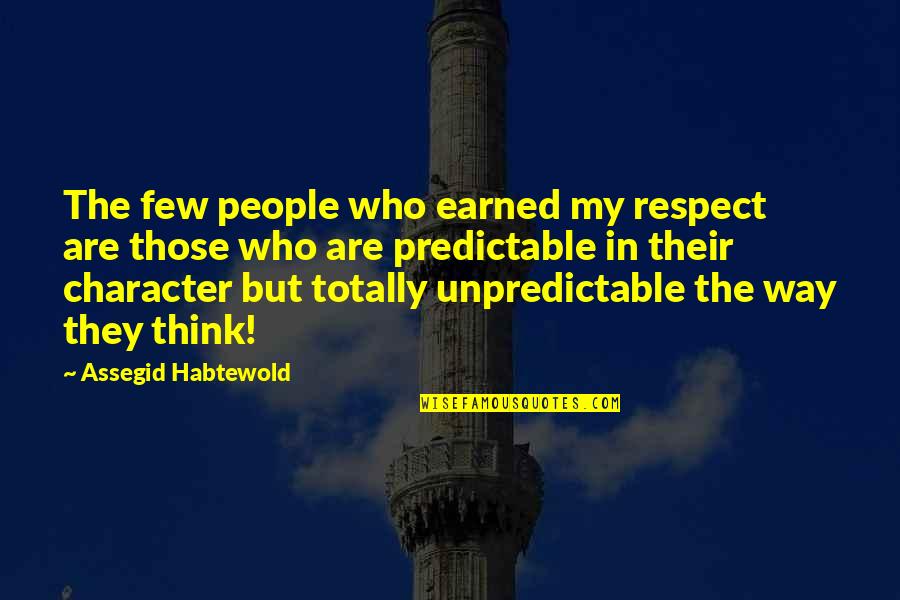 The few people who earned my respect are those who are predictable in their character but totally unpredictable the way they think!
—
Assegid Habtewold
Love is proved the moment you let go of someone because they need you to.
—
Shannon L. Alder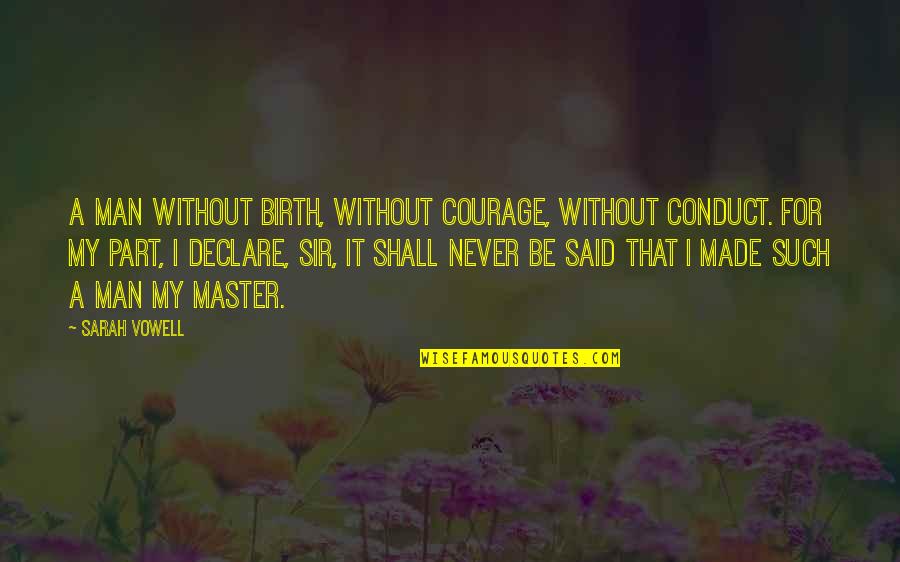 a man without birth, without courage, without conduct. For my part, I declare, sir, it shall never be said that I made such a man my master. —
Sarah Vowell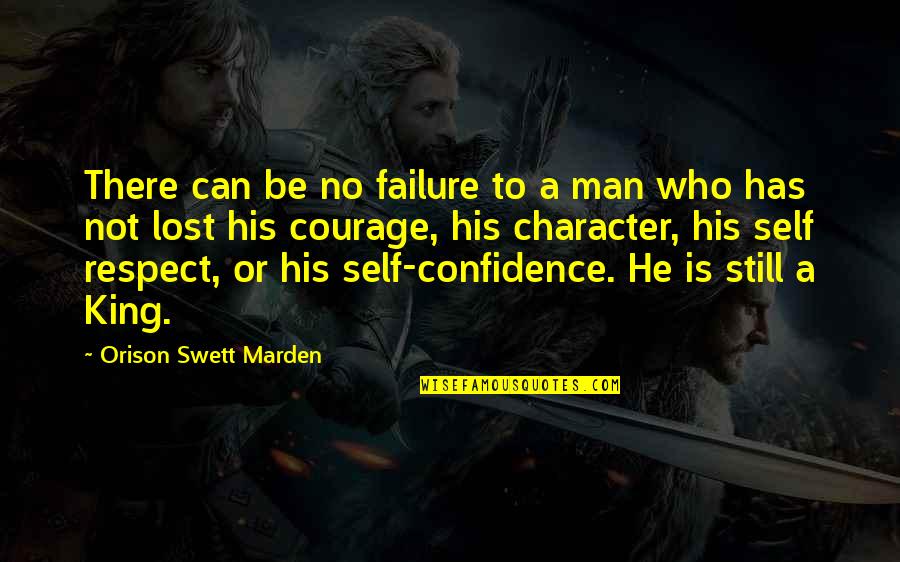 There can be no failure to a man who has not lost his courage, his character, his self respect, or his self-confidence. He is still a King. —
Orison Swett Marden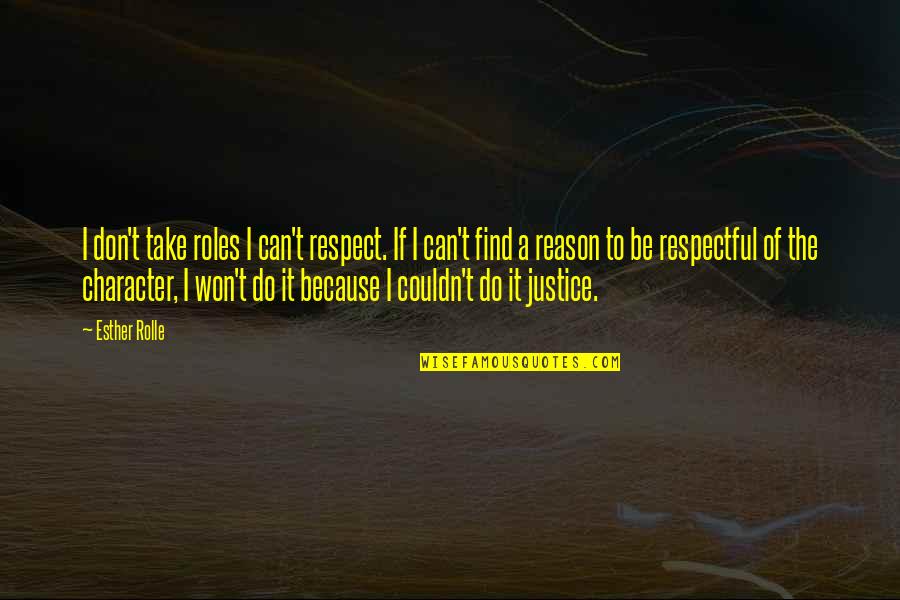 I don't take roles I can't respect. If I can't find a reason to be respectful of the character, I won't do it because I couldn't do it justice. —
Esther Rolle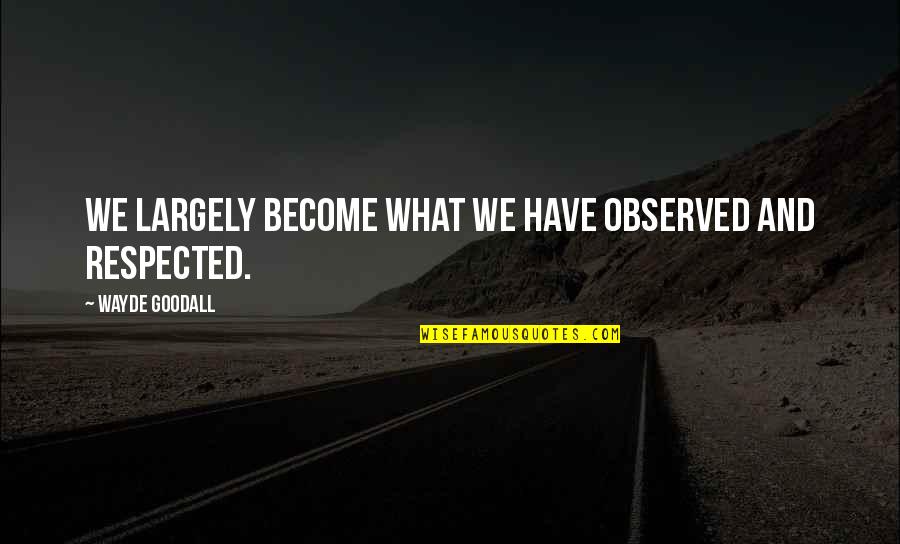 We largely become what we have observed and respected. —
Wayde Goodall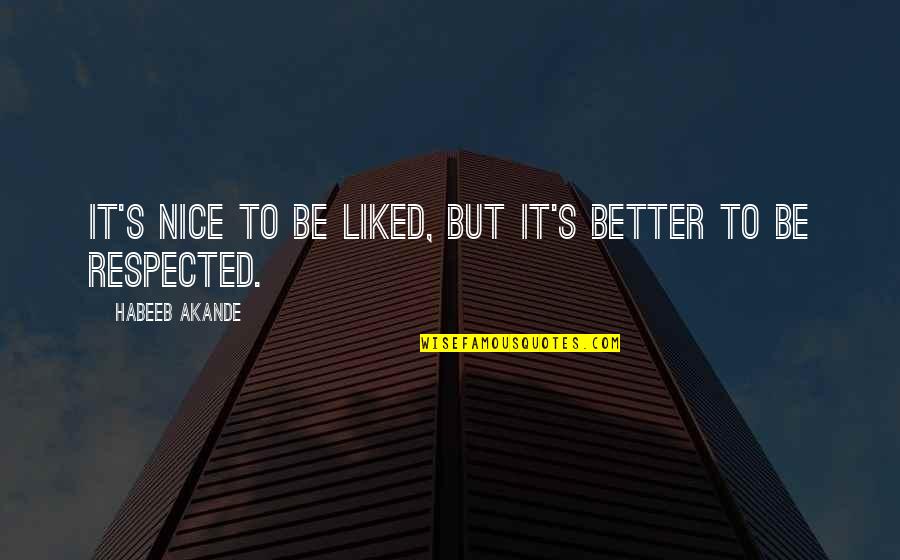 It's nice to be liked, but it's better to be respected. —
Habeeb Akande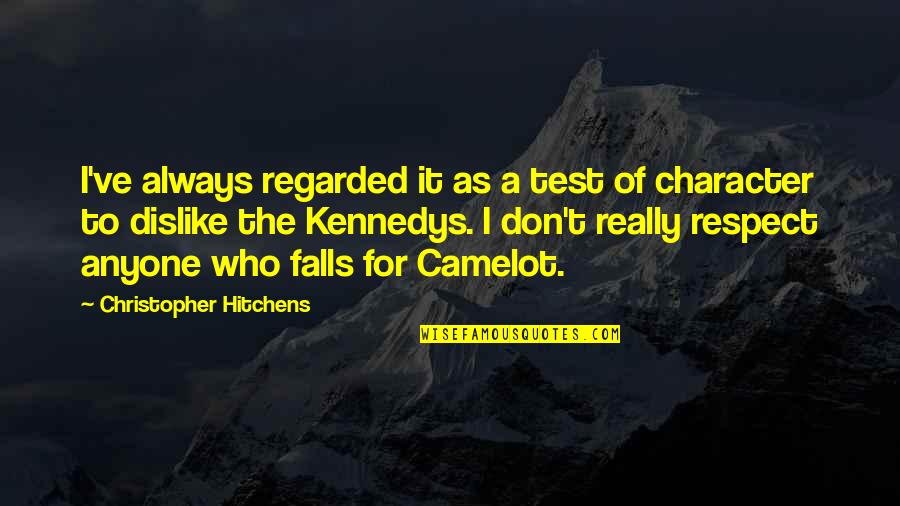 I've always regarded it as a test of character to dislike the Kennedys. I don't really respect anyone who falls for Camelot. —
Christopher Hitchens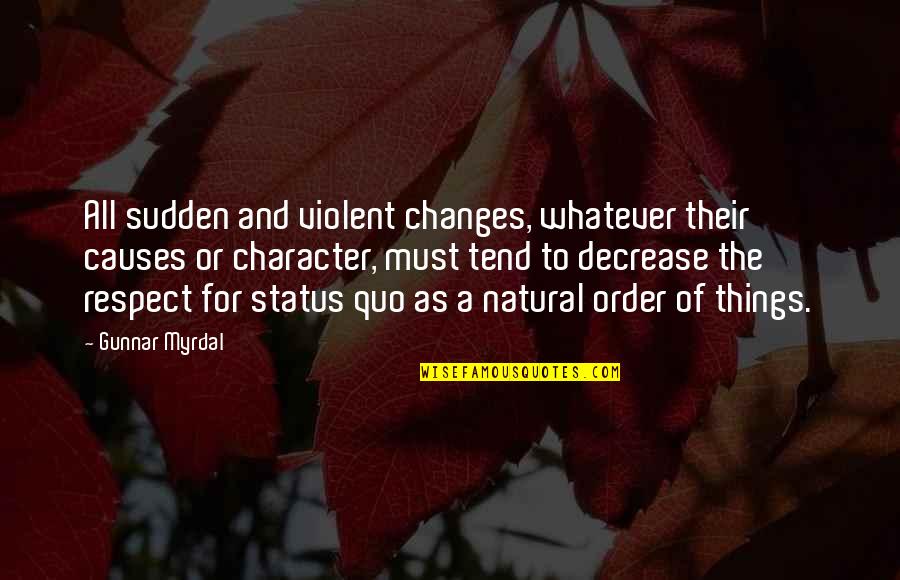 All sudden and violent changes, whatever their causes or character, must tend to decrease the respect for status quo as a natural order of things. —
Gunnar Myrdal
We are all good friends. Friendship is what endures. Shared ideals, respect for the whole character of a human being. —
E.L. Doctorow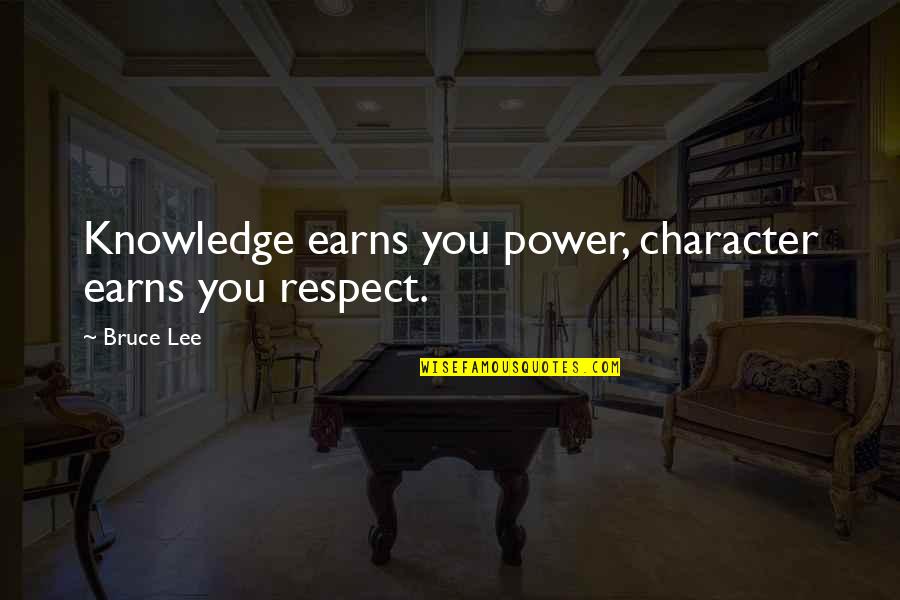 Knowledge earns you power, character earns you respect. —
Bruce Lee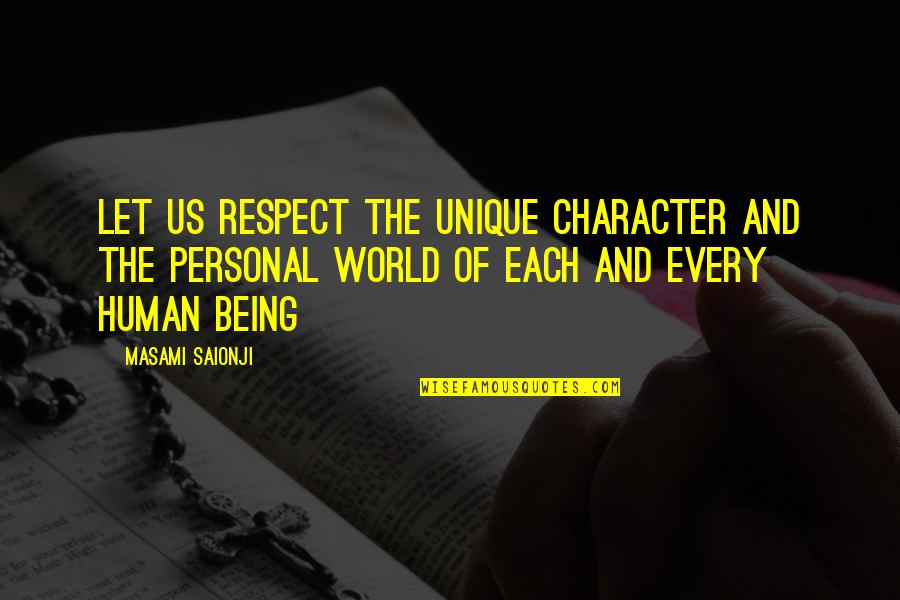 Let us respect the unique character and the personal world of each and every human being —
Masami Saionji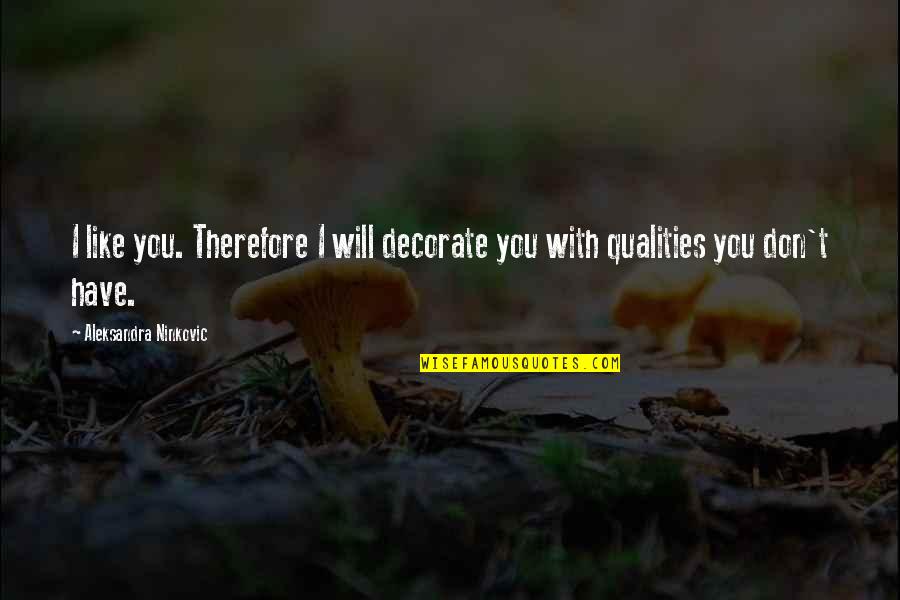 I like you. Therefore I will decorate you with qualities you don't have. —
Aleksandra Ninkovic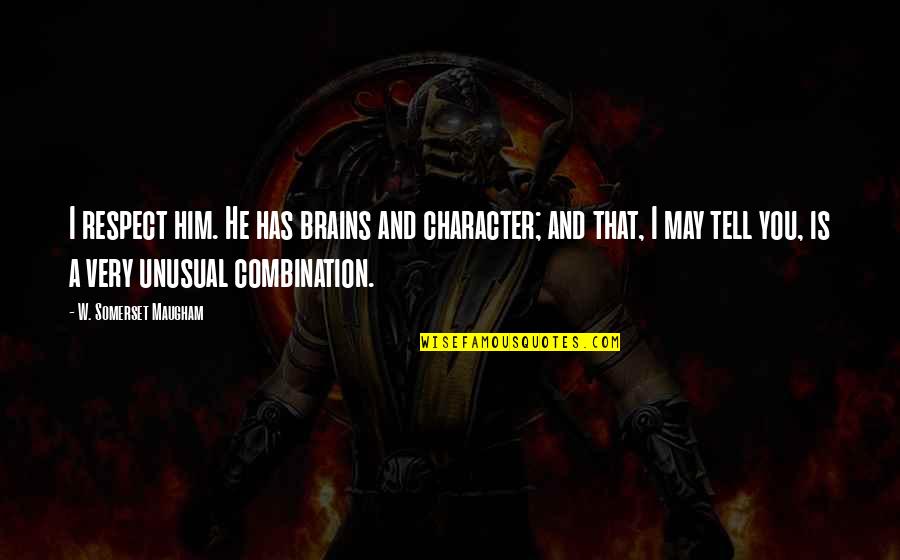 I respect him. He has brains and character; and that, I may tell you, is a very unusual combination. —
W. Somerset Maugham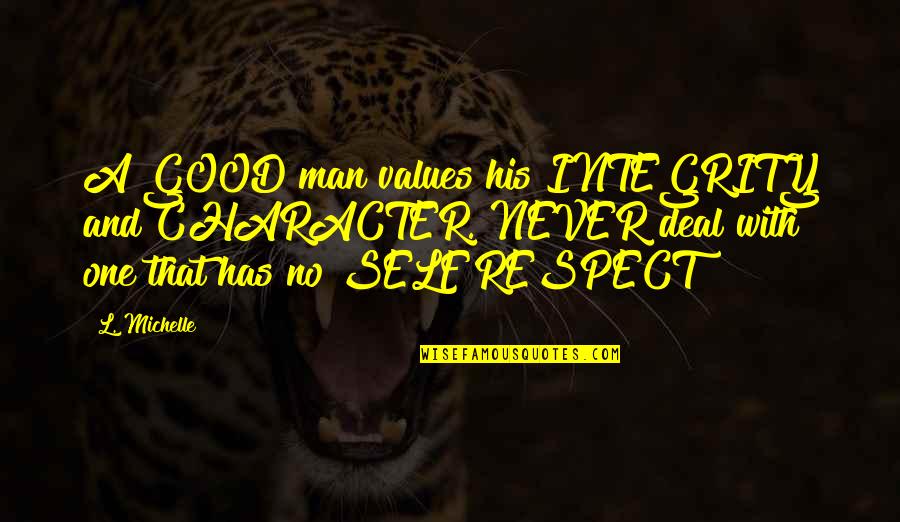 A GOOD man values his INTEGRITY and CHARACTER. NEVER deal with one that has no SELF RESPECT! —
L. Michelle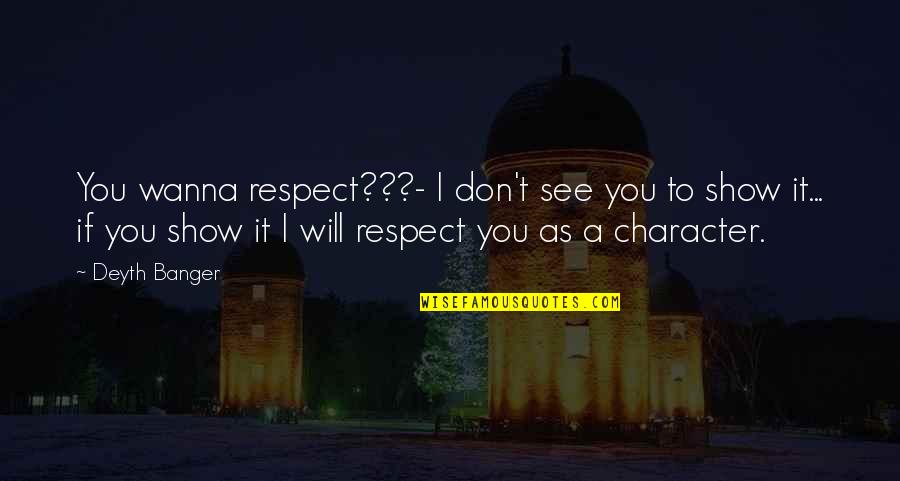 You wanna respect???
- I don't see you to show it... if you show it I will respect you as a character. —
Deyth Banger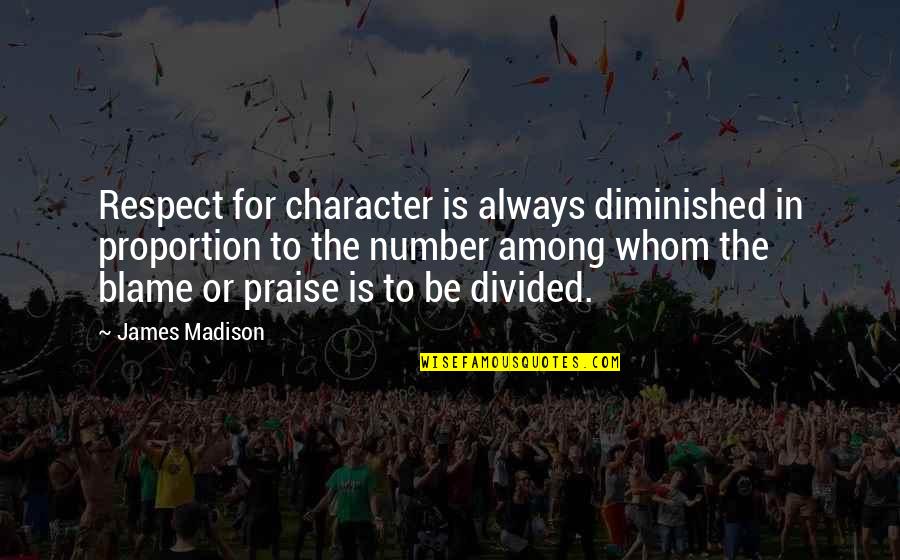 Respect for character is always diminished in proportion to the number among whom the blame or praise is to be divided. —
James Madison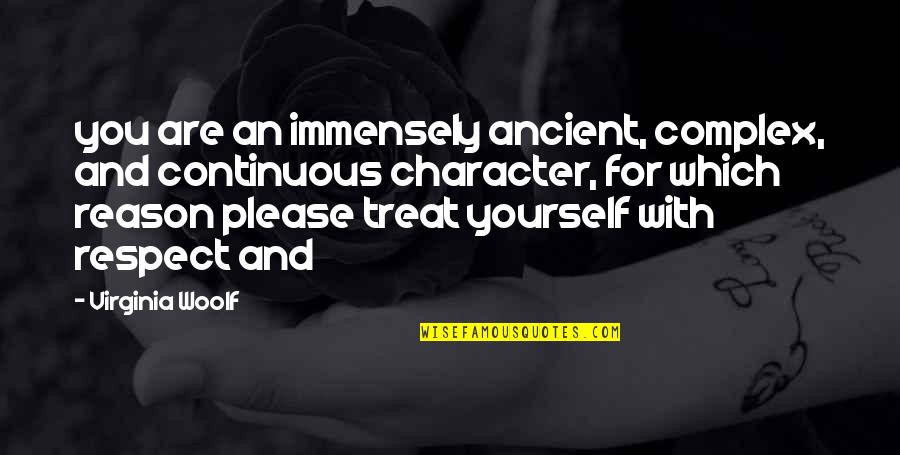 you are an immensely ancient, complex, and continuous character, for which reason please treat yourself with respect and —
Virginia Woolf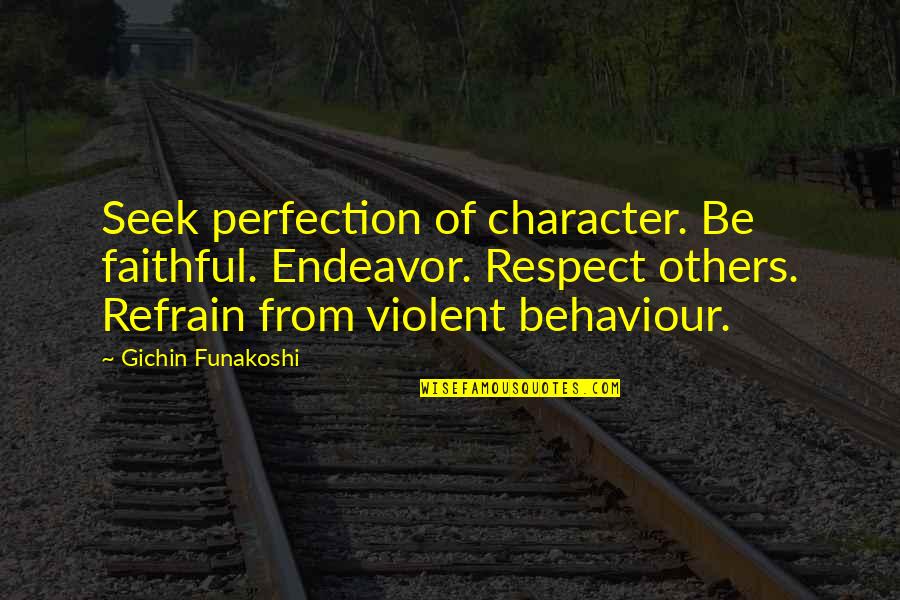 Seek perfection of character. Be faithful. Endeavor. Respect others. Refrain from violent behaviour. —
Gichin Funakoshi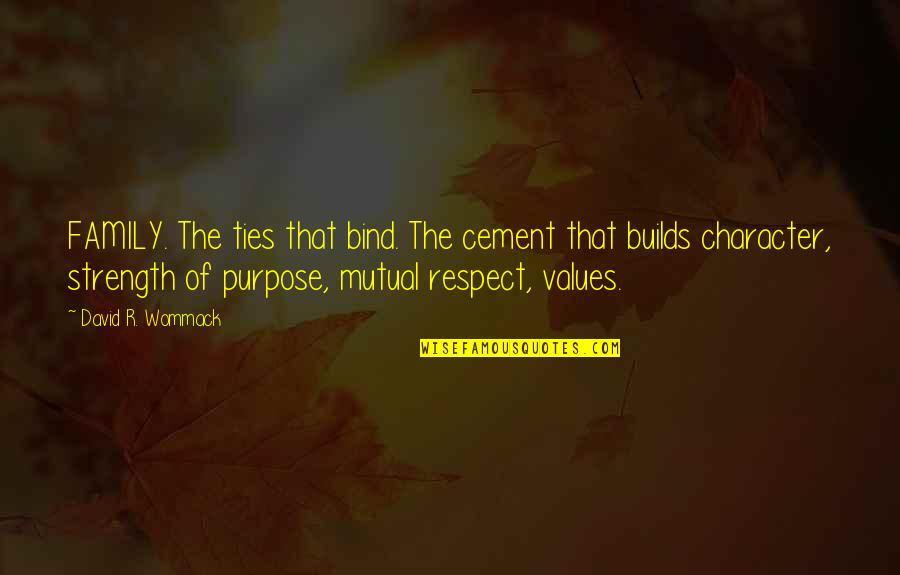 FAMILY. The ties that bind. The cement that builds character, strength of purpose, mutual respect, values. —
David R. Wommack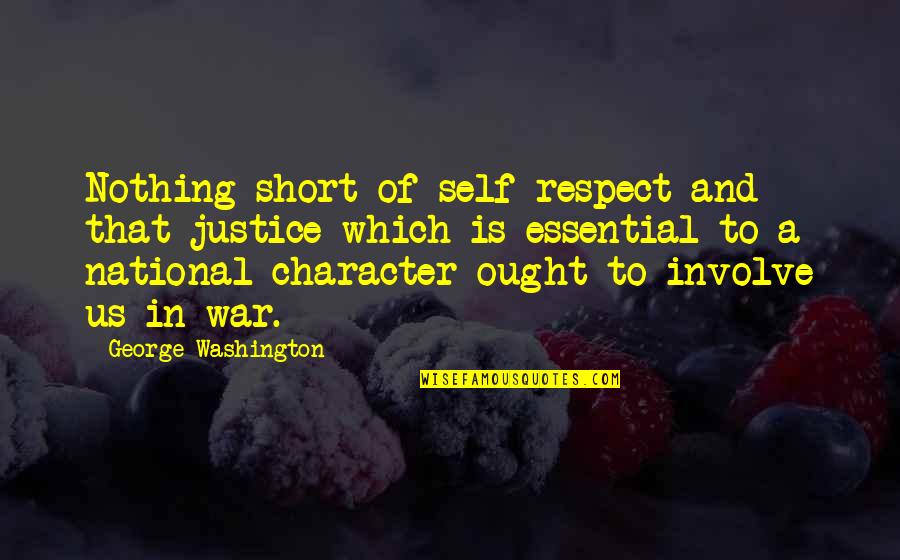 Nothing short of self-respect and that justice which is essential to a national character ought to involve us in war. —
George Washington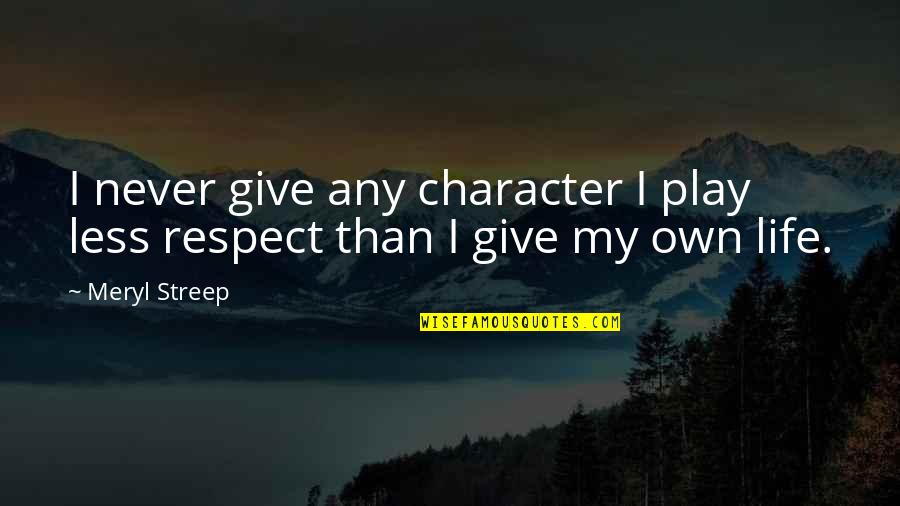 I never give any character I play less respect than I give my own life. —
Meryl Streep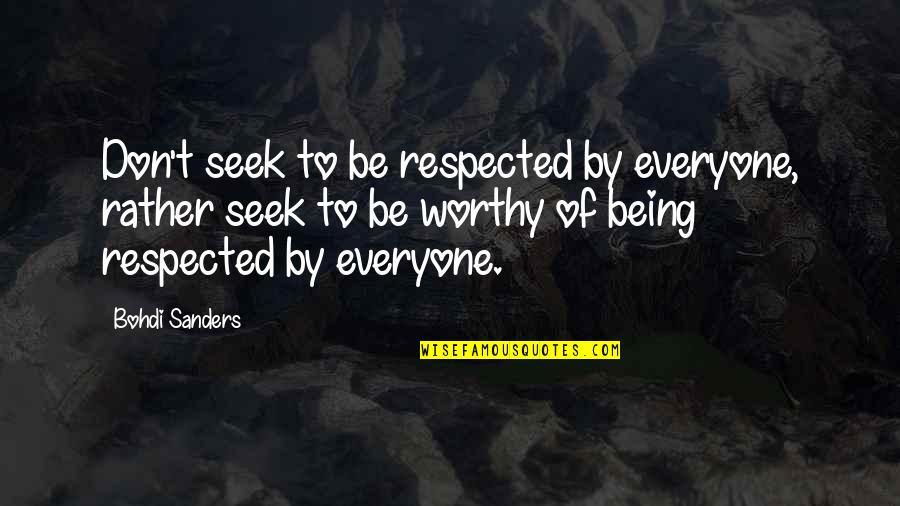 Don't seek to be respected by everyone, rather seek to be worthy of being respected by everyone. —
Bohdi Sanders
The ninth gift is Reverence. May you appreciate the wonder that you are and the miracle of all creation. —
Charlene Costanzo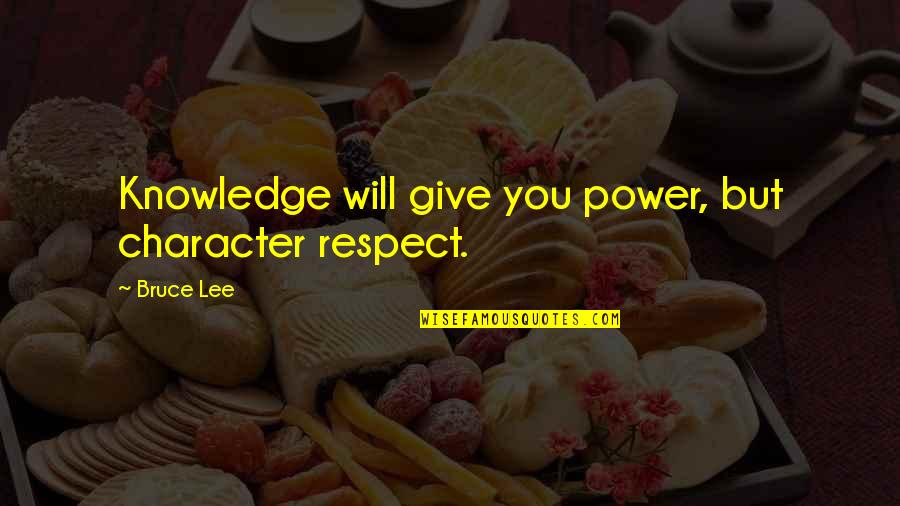 Knowledge will give you power, but character respect. —
Bruce Lee