Change And Mistakes Quotes
Collection of top 31 famous quotes about Change And Mistakes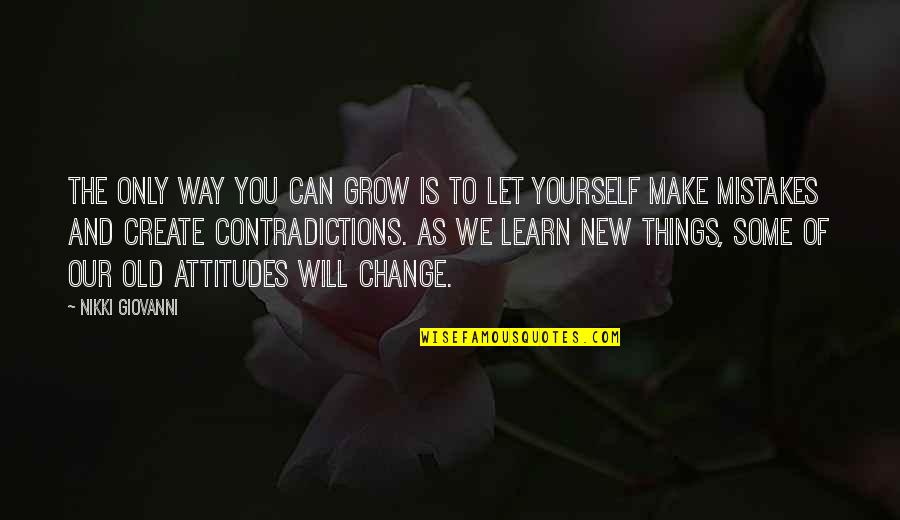 The only way you can grow is to let yourself make mistakes and create contradictions. As we learn new things, some of our old attitudes will change.
—
Nikki Giovanni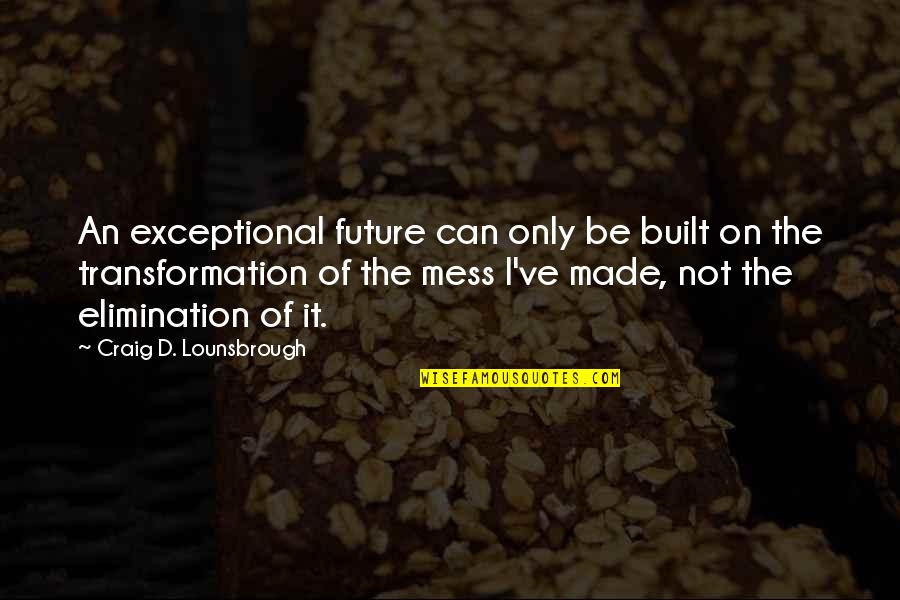 An exceptional future can only be built on the transformation of the mess I've made, not the elimination of it.
—
Craig D. Lounsbrough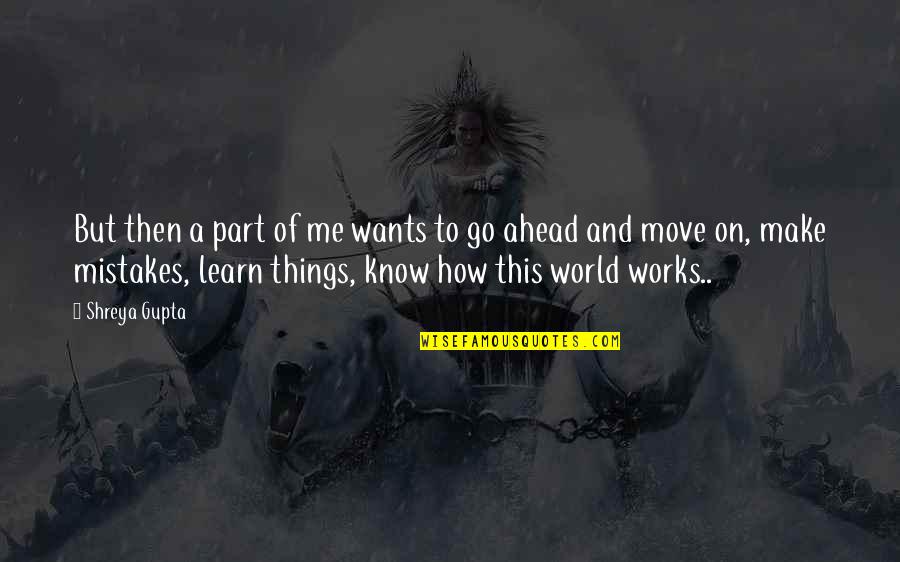 But then a part of me wants to go ahead and move on, make mistakes, learn things, know how this world works..
—
Shreya Gupta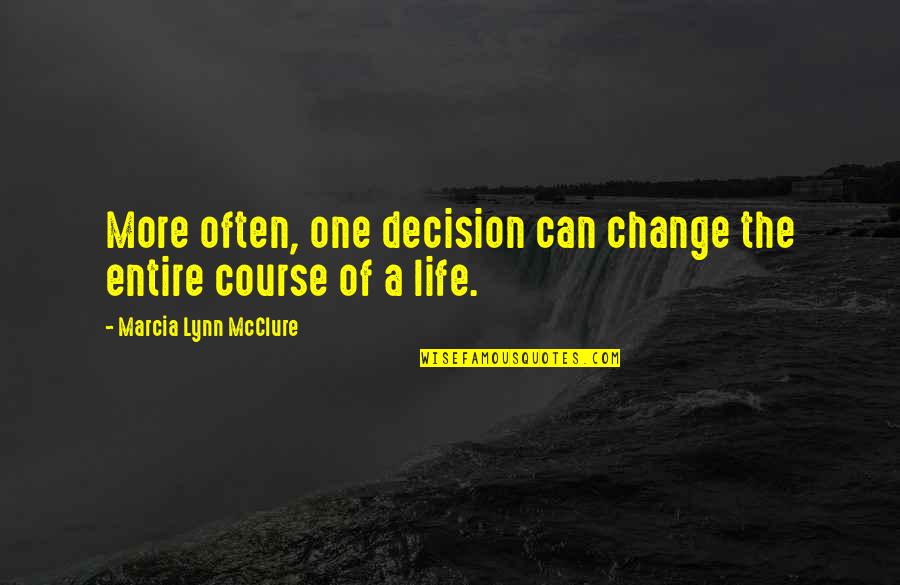 More often, one decision can change the entire course of a life.
—
Marcia Lynn McClure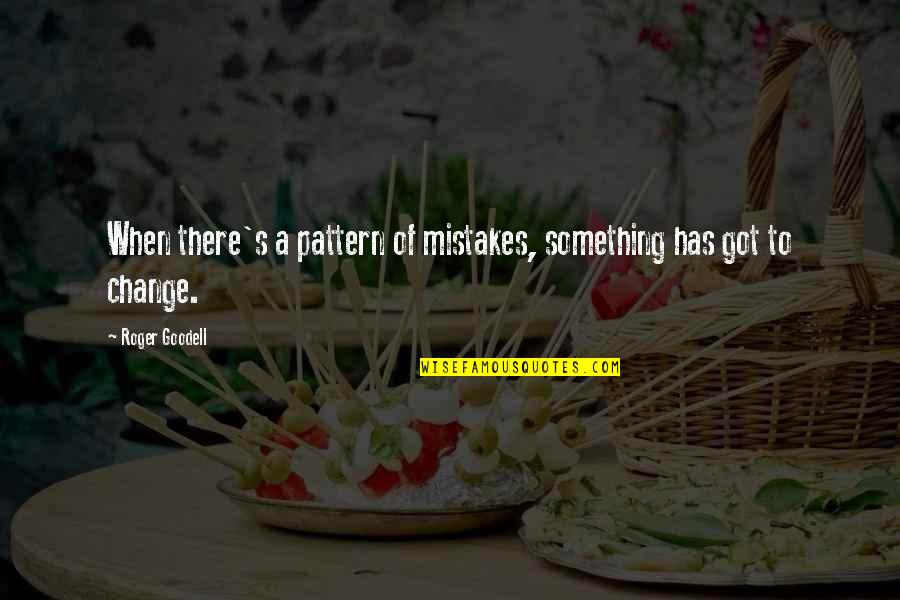 When there's a pattern of mistakes, something has got to change. —
Roger Goodell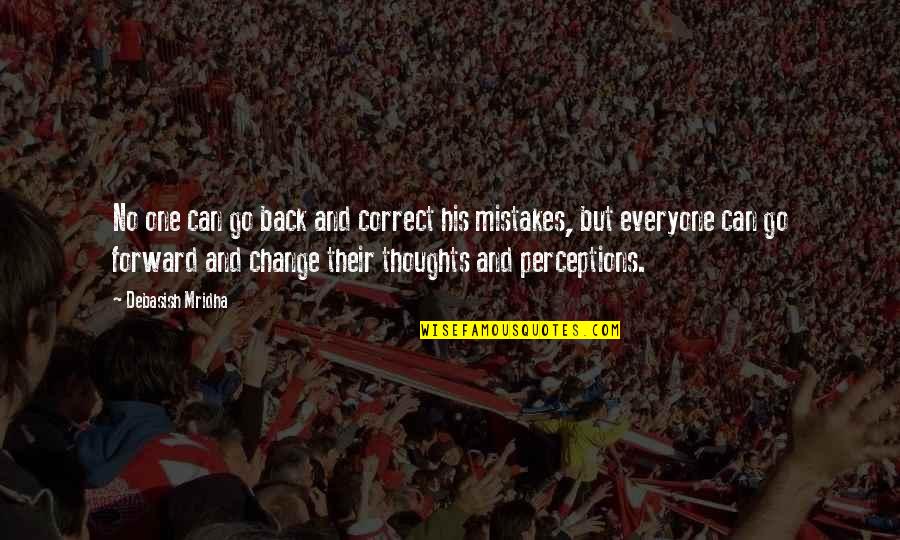 No one can go back and correct his mistakes, but everyone can go forward and change their thoughts and perceptions. —
Debasish Mridha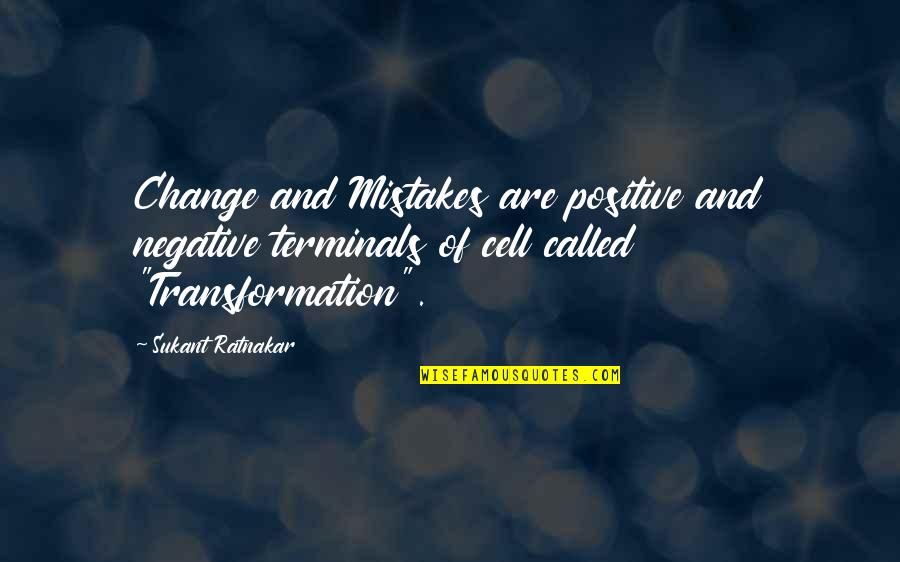 Change and Mistakes are positive and negative terminals of cell called "Transformation". —
Sukant Ratnakar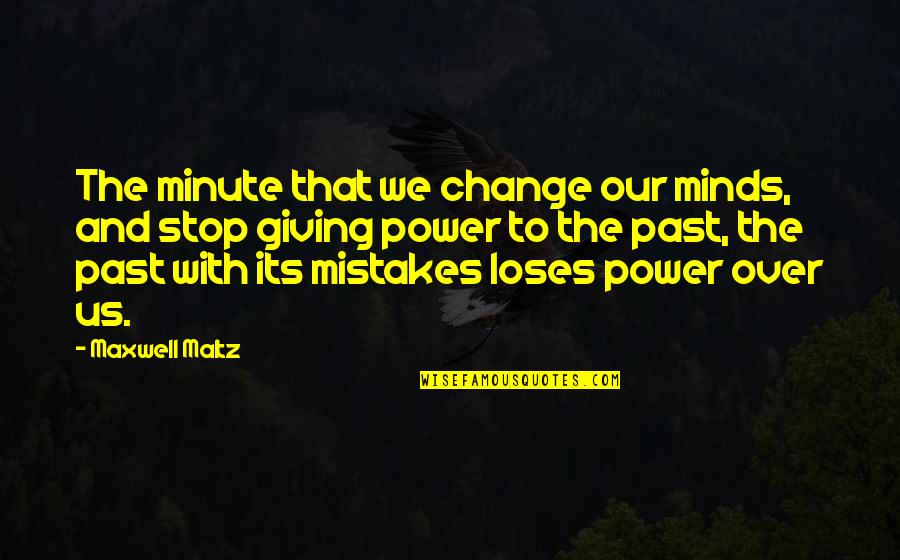 The minute that we change our minds, and stop giving power to the past, the past with its mistakes loses power over us. —
Maxwell Maltz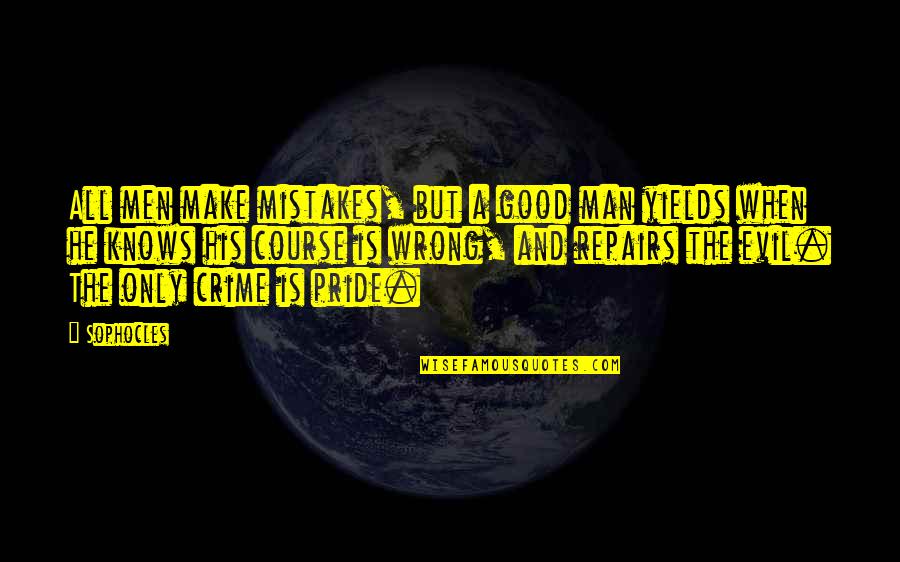 All men make mistakes, but a good man yields when he knows his course is wrong, and repairs the evil. The only crime is pride. —
Sophocles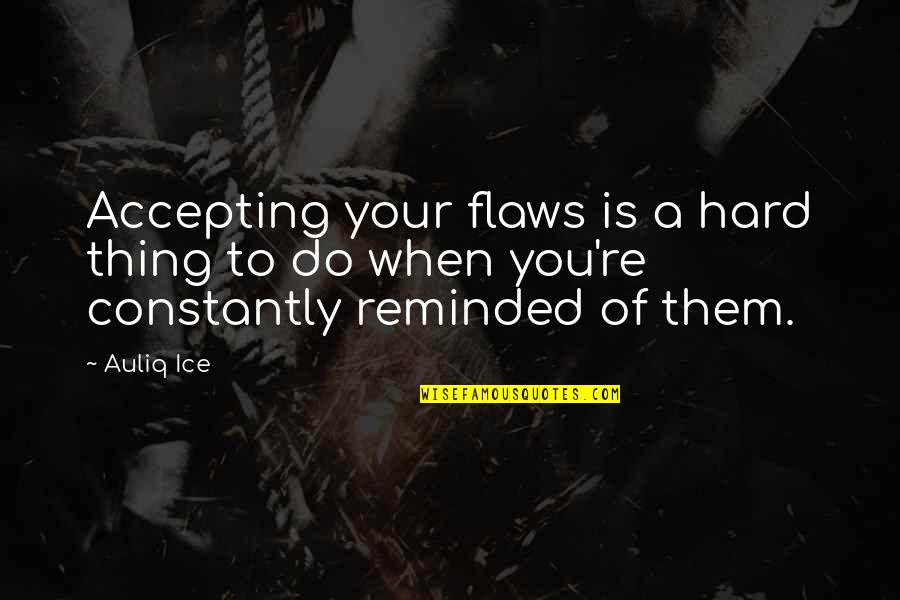 Accepting your flaws is a hard thing to do when you're constantly reminded of them. —
Auliq Ice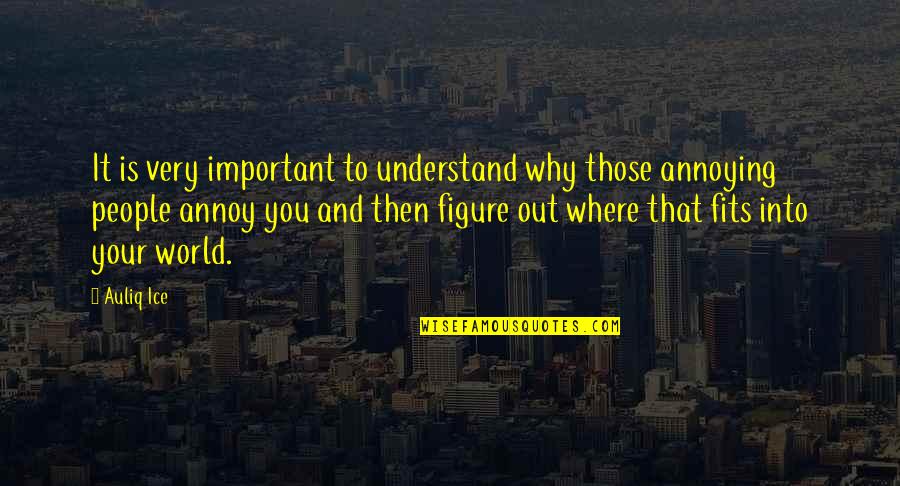 It is very important to understand why those annoying people annoy you and then figure out where that fits into your world. —
Auliq Ice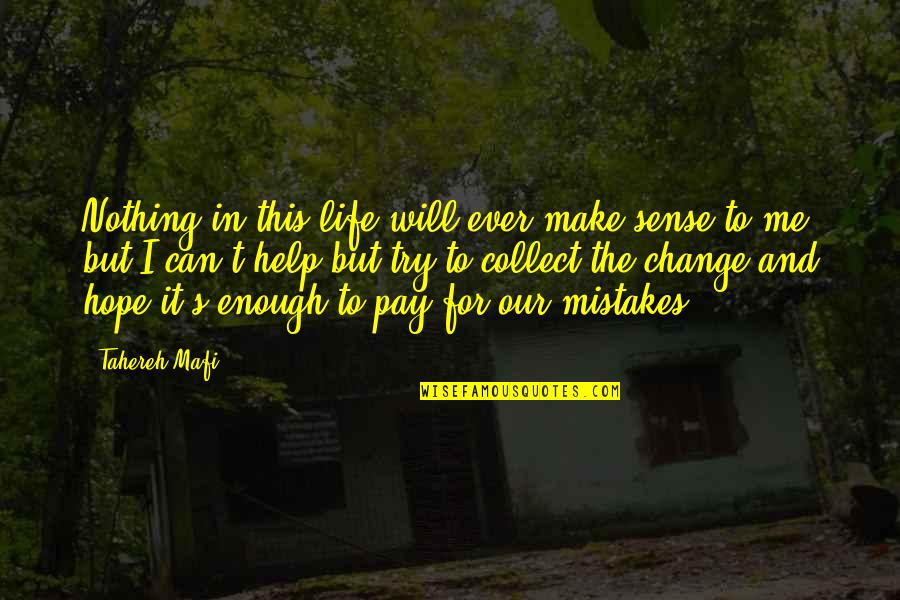 Nothing in this life will ever make sense to me but I can't help but try to collect the change and hope it's enough to pay for our mistakes. —
Tahereh Mafi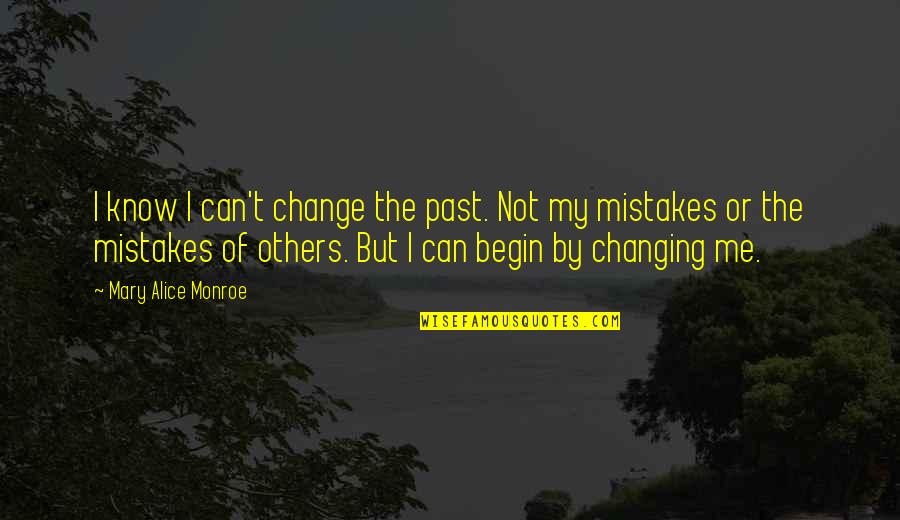 I know I can't change the past. Not my mistakes or the mistakes of others. But I can begin by changing me. —
Mary Alice Monroe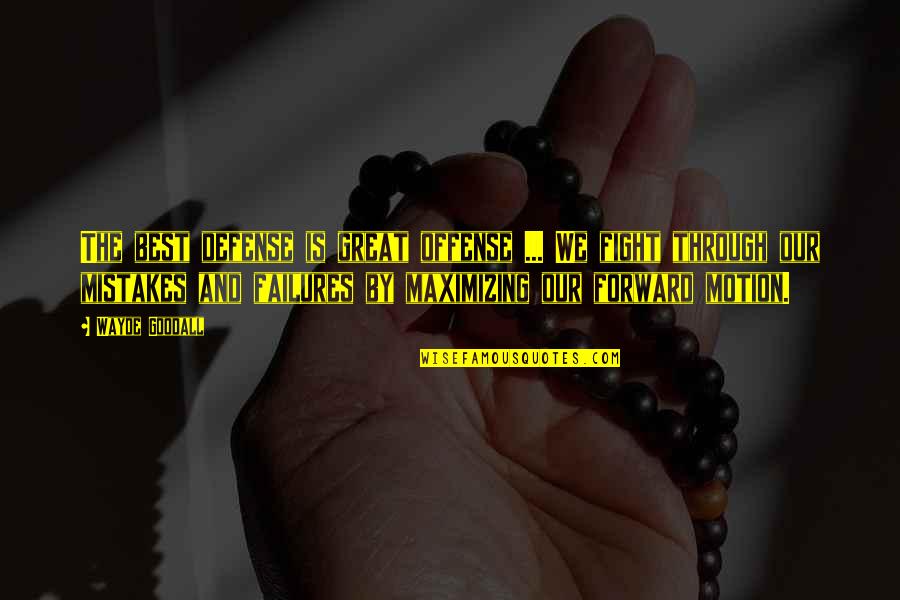 The best defense is great offense ... We fight through our mistakes and failures by maximizing our forward motion. —
Wayde Goodall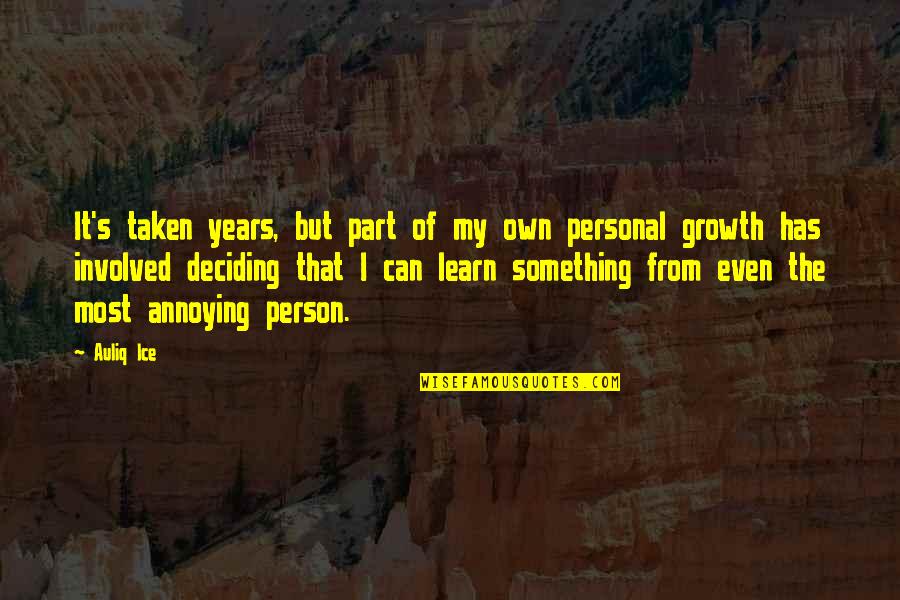 It's taken years, but part of my own personal growth has involved deciding that I can learn something from even the most annoying person. —
Auliq Ice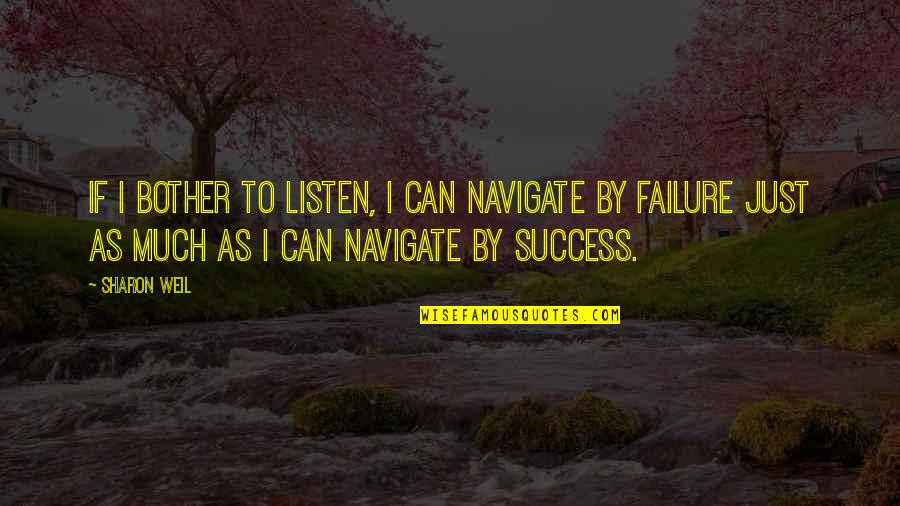 If I bother to listen, I can navigate by failure just as much as I can navigate by success. —
Sharon Weil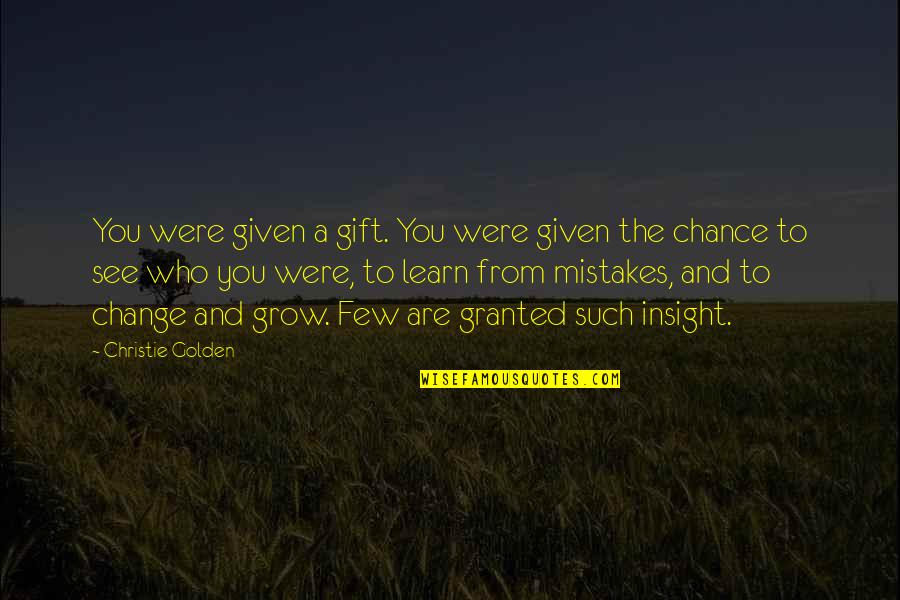 You were given a gift. You were given the chance to see who you were, to learn from mistakes, and to change and grow. Few are granted such insight. —
Christie Golden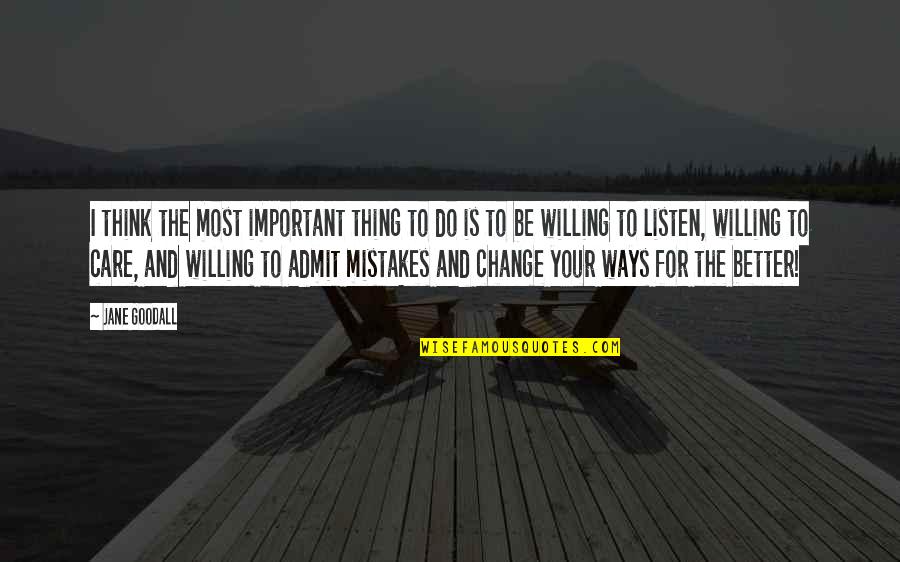 I think the most important thing to do is to be willing to listen, willing to care, and willing to admit mistakes and change your ways for the better! —
Jane Goodall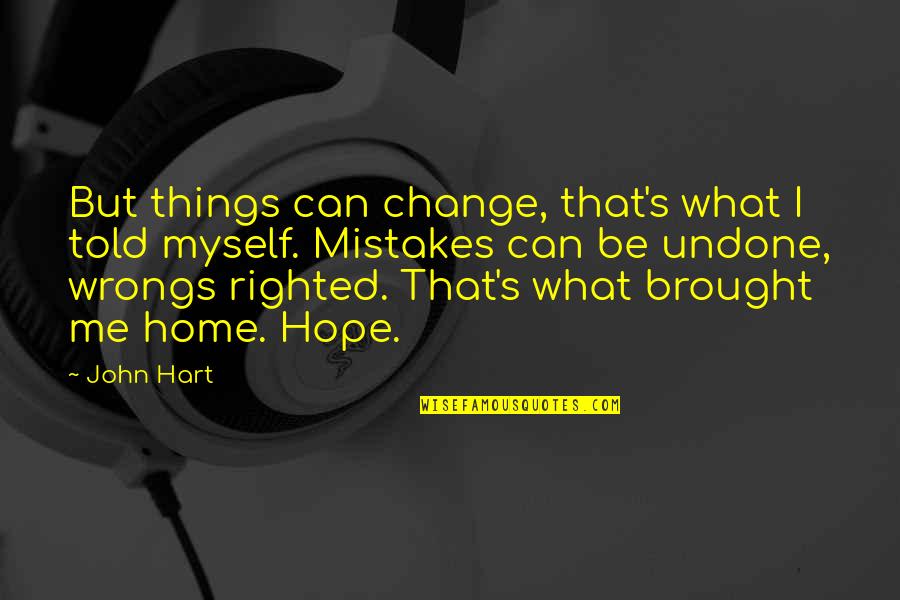 But things can change, that's what I told myself. Mistakes can be undone, wrongs righted. That's what brought me home. Hope. —
John Hart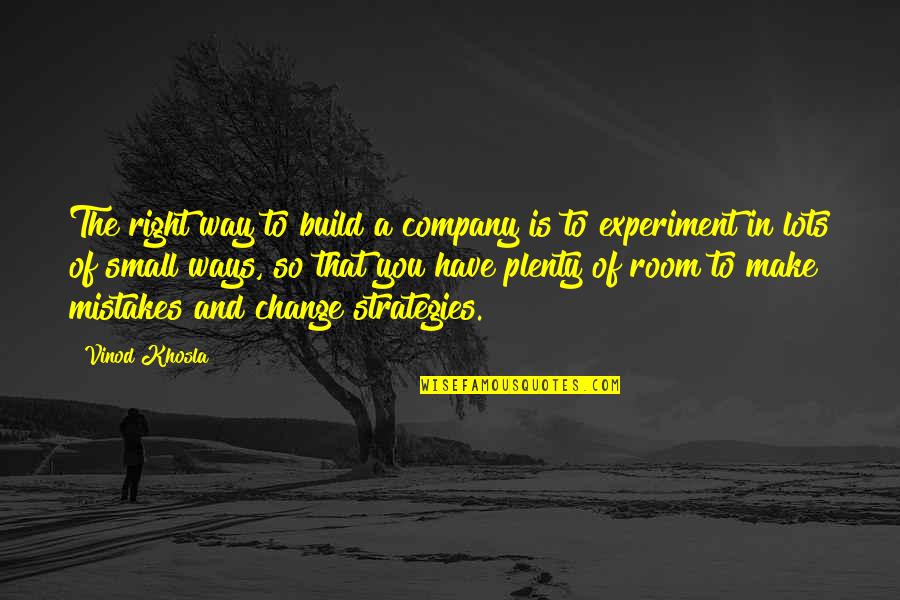 The right way to build a company is to experiment in lots of small ways, so that you have plenty of room to make mistakes and change strategies. —
Vinod Khosla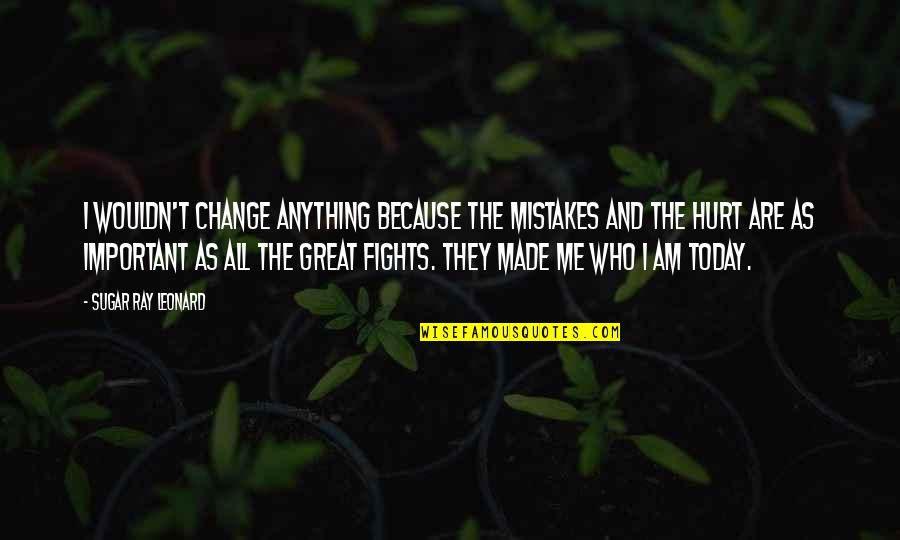 I wouldn't change anything because the mistakes and the hurt are as important as all the great fights. They made me who I am today. —
Sugar Ray Leonard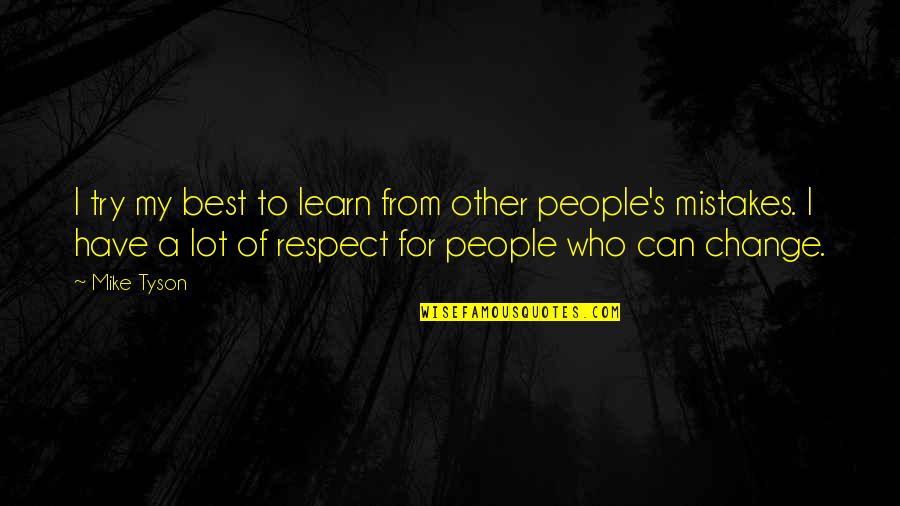 I try my best to learn from other people's mistakes. I have a lot of respect for people who can change. —
Mike Tyson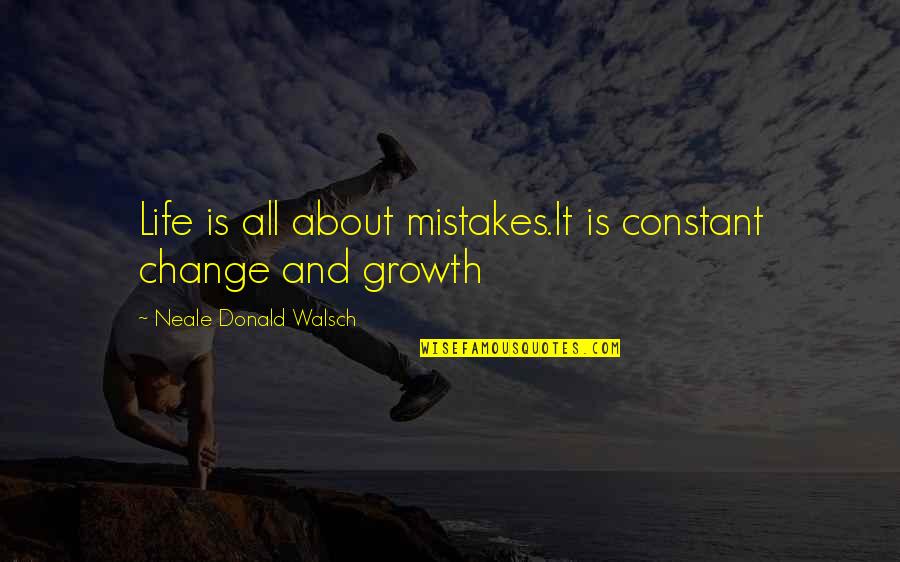 Life is all about mistakes.It is constant change and growth —
Neale Donald Walsch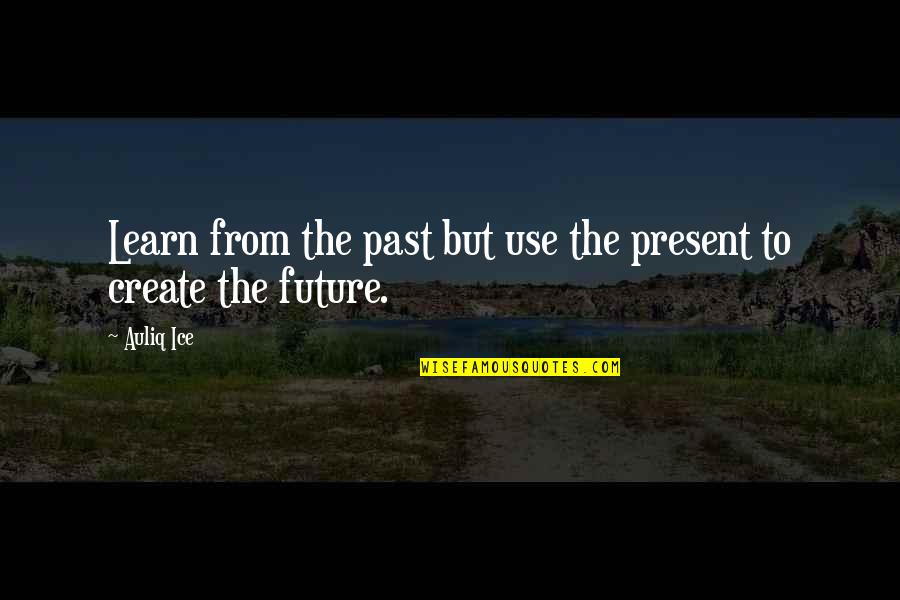 Learn from the past but use the present to create the future. —
Auliq Ice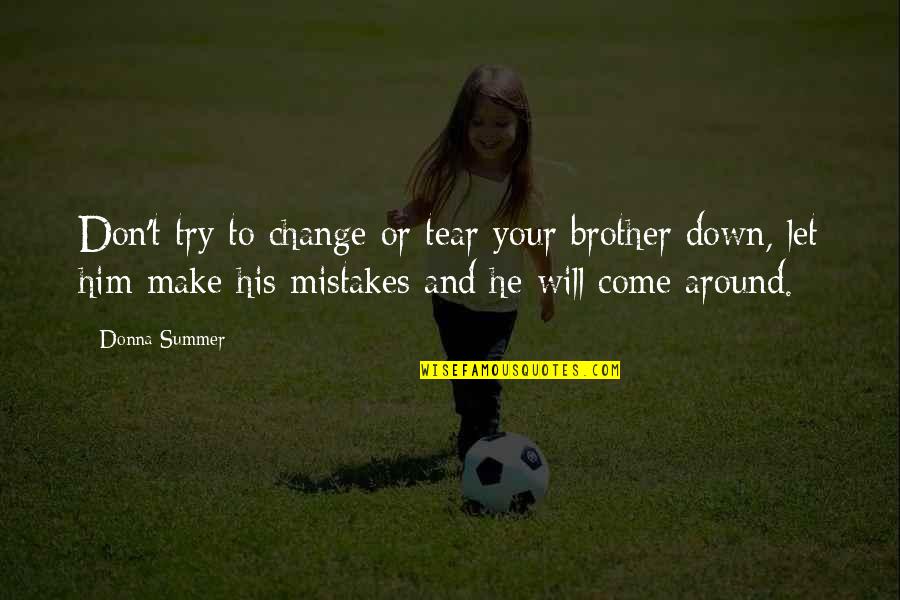 Don't try to change or tear your brother down, let him make his mistakes and he will come around. —
Donna Summer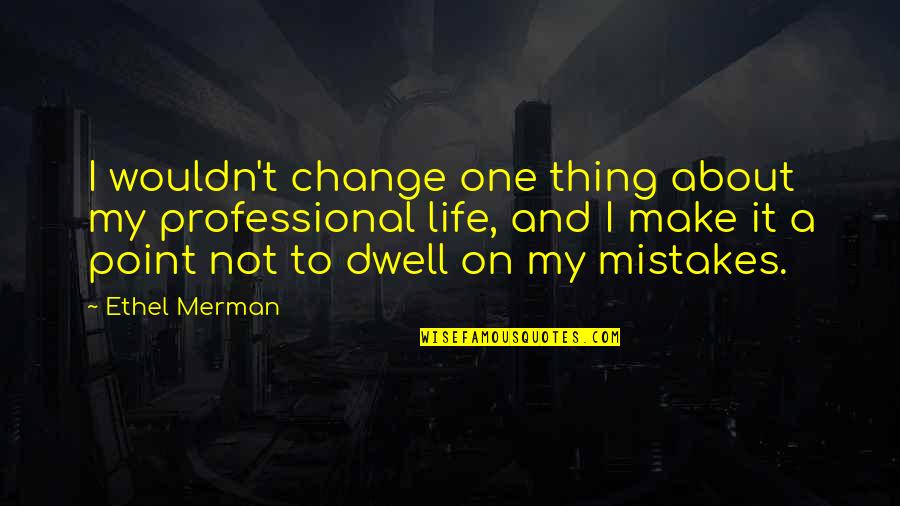 I wouldn't change one thing about my professional life, and I make it a point not to dwell on my mistakes. —
Ethel Merman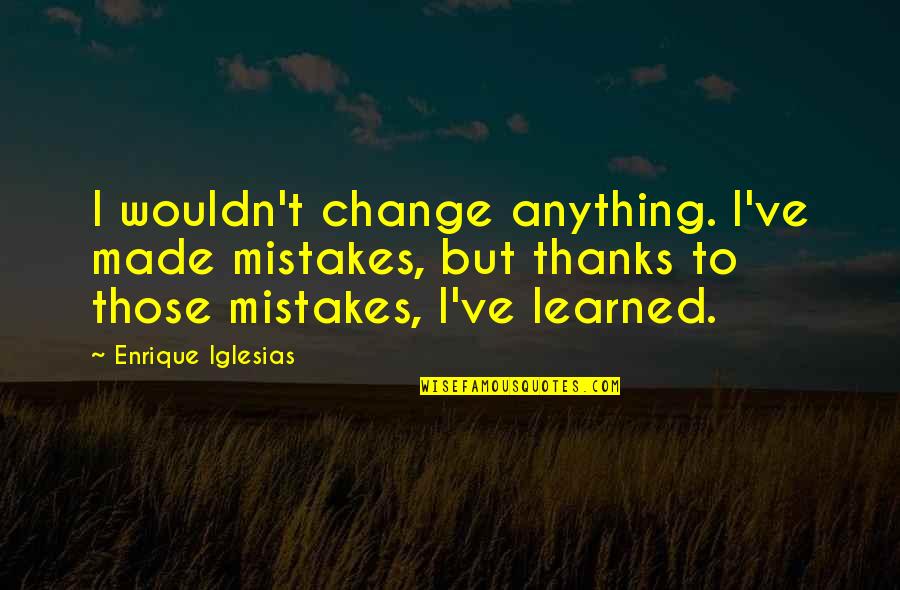 I wouldn't change anything. I've made mistakes, but thanks to those mistakes, I've learned. —
Enrique Iglesias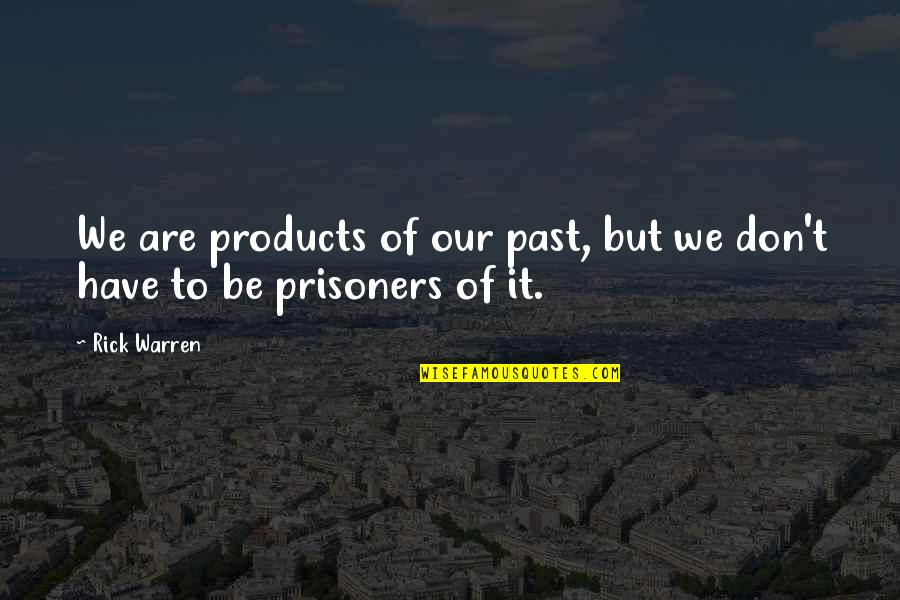 We are products of our past, but we don't have to be prisoners of it. —
Rick Warren