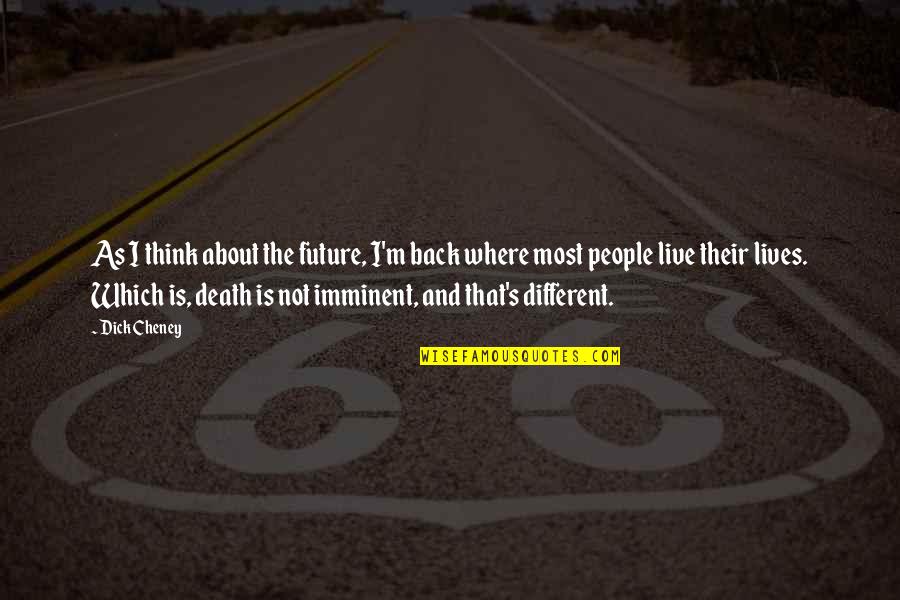 As I think about the future, I'm back where most people live their lives. Which is, death is not imminent, and that's different.
—
Dick Cheney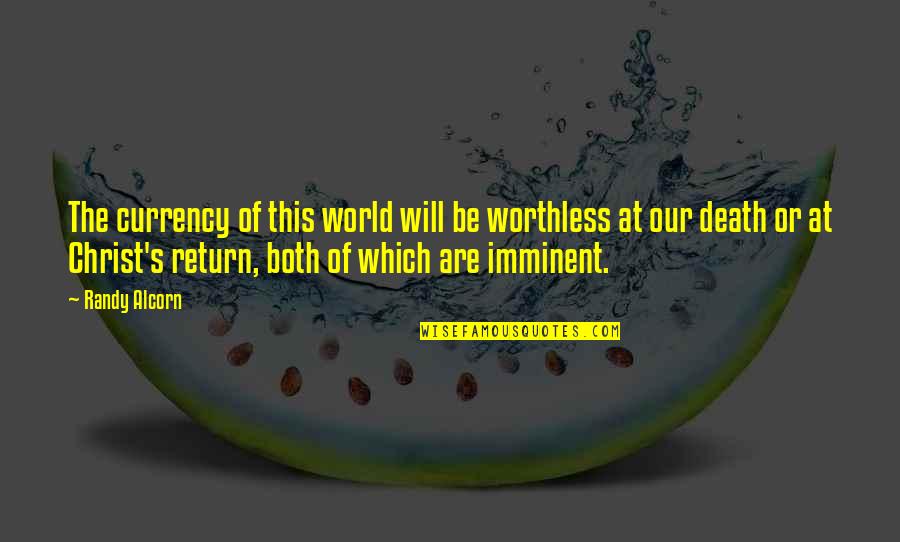 The currency of this world will be worthless at our death or at Christ's return, both of which are imminent.
—
Randy Alcorn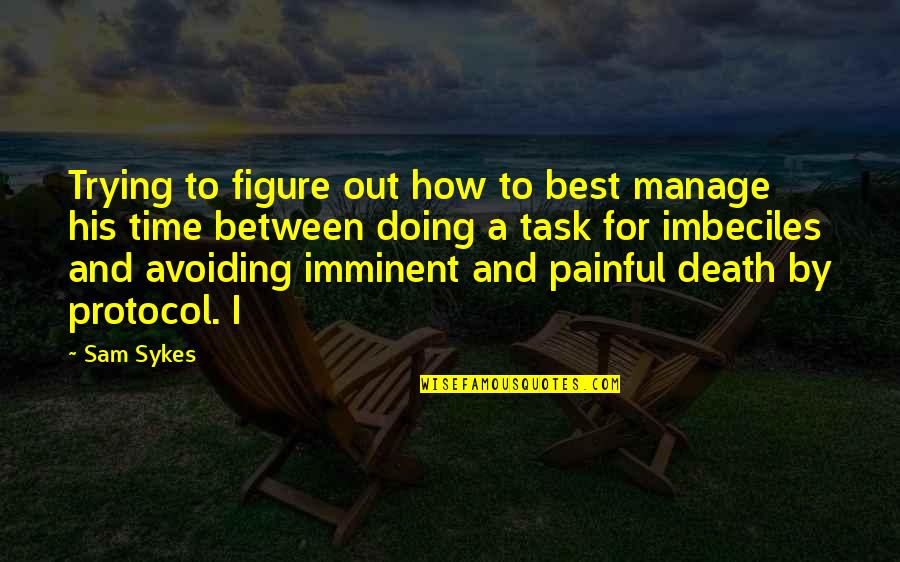 Trying to figure out how to best manage his time between doing a task for imbeciles and avoiding imminent and painful death by protocol. I
—
Sam Sykes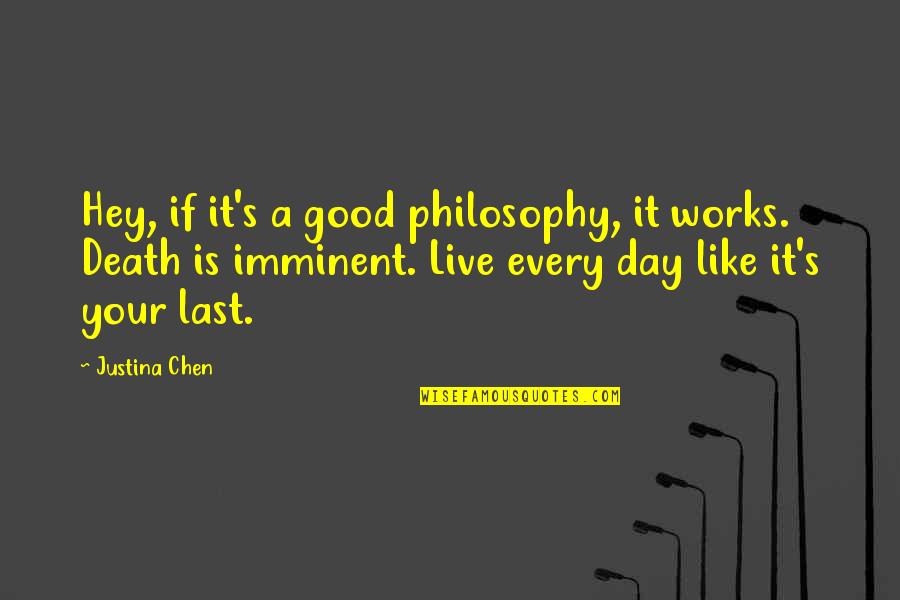 Hey, if it's a good philosophy, it works. Death is imminent. Live every day like it's your last.
—
Justina Chen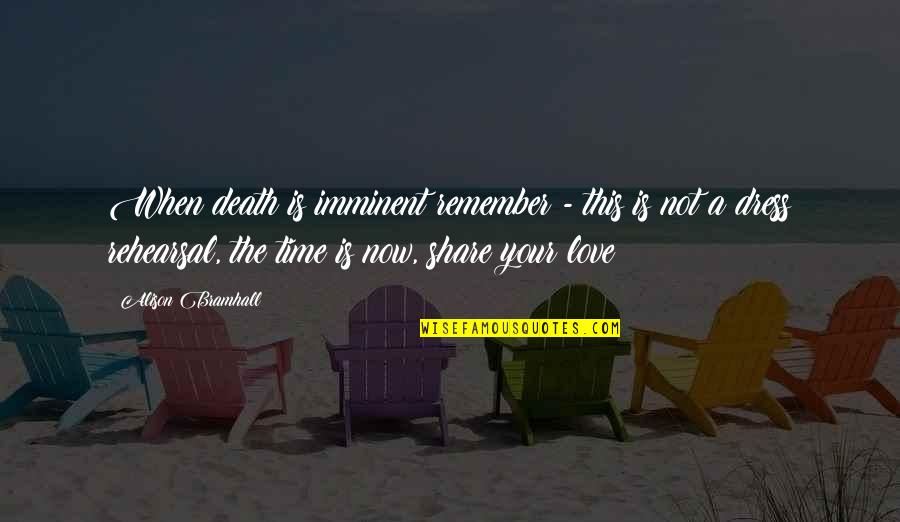 When death is imminent remember - this is not a dress rehearsal, the time is now, share your love!
—
Alison Bramhall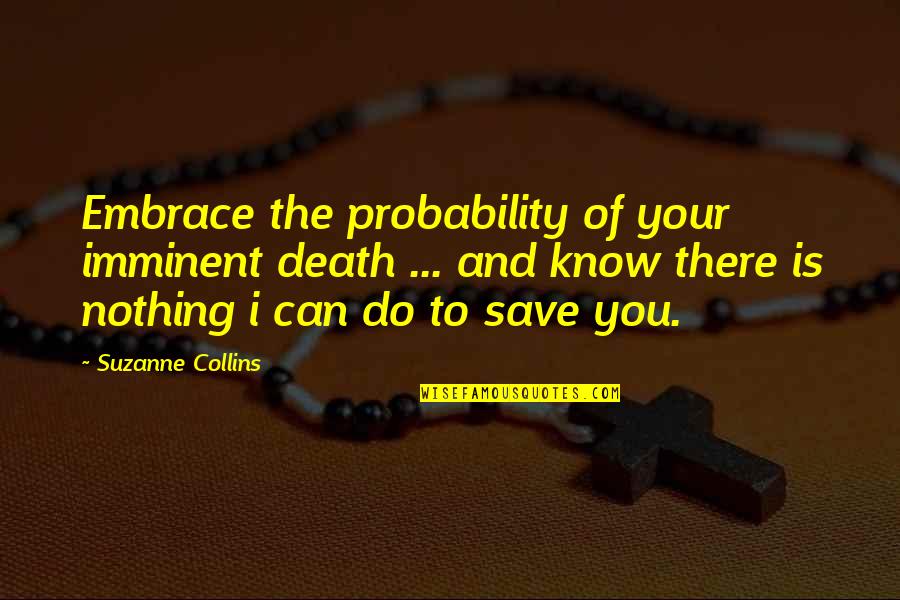 Embrace the probability of your
imminent death
... and know there is nothing i can do to save you. —
Suzanne Collins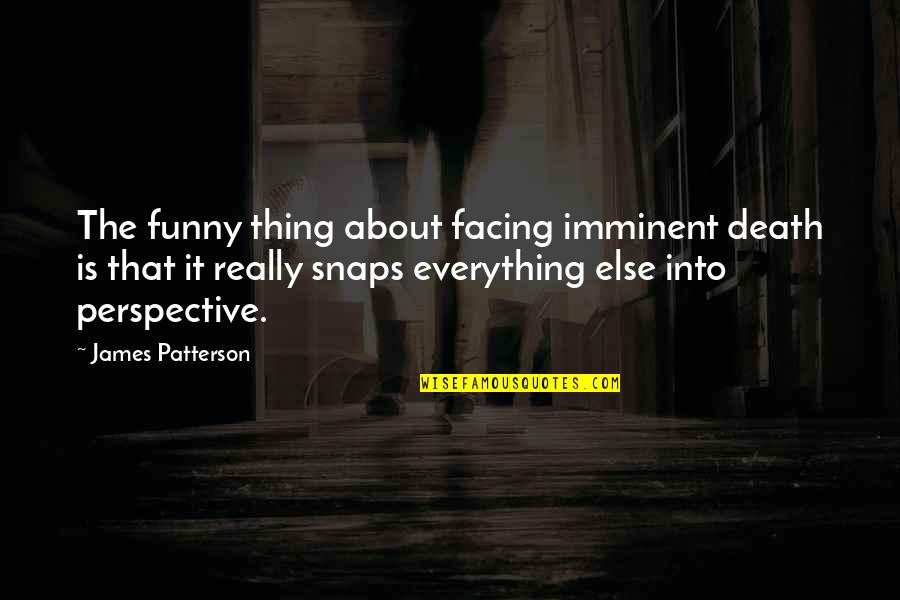 The funny thing about facing
imminent death
is that it really snaps everything else into perspective. —
James Patterson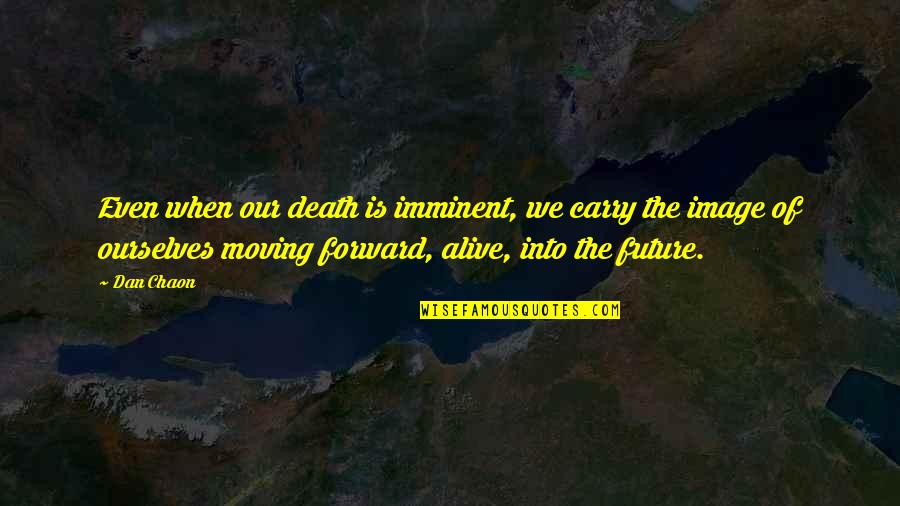 Even when our death is imminent, we carry the image of ourselves moving forward, alive, into the future. —
Dan Chaon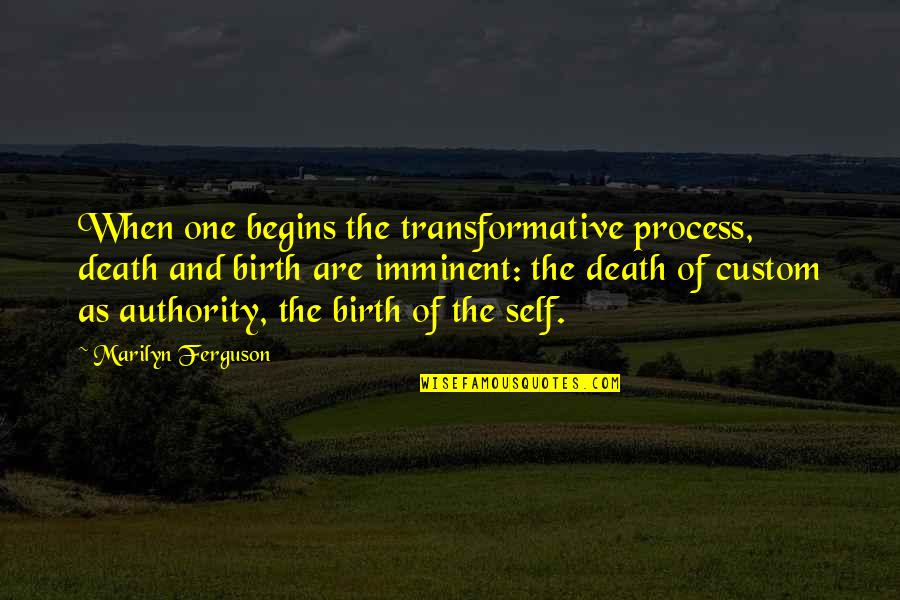 When one begins the transformative process, death and birth are imminent: the death of custom as authority, the birth of the self. —
Marilyn Ferguson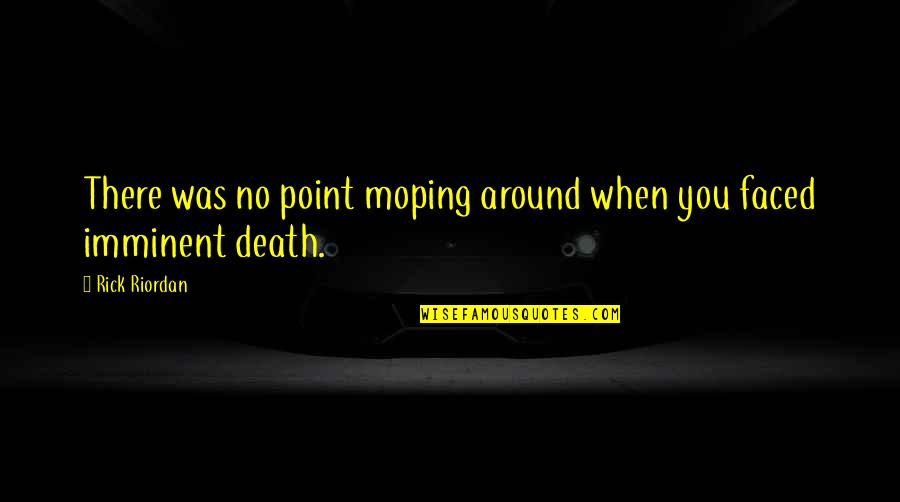 There was no point moping around when you faced
imminent death
. —
Rick Riordan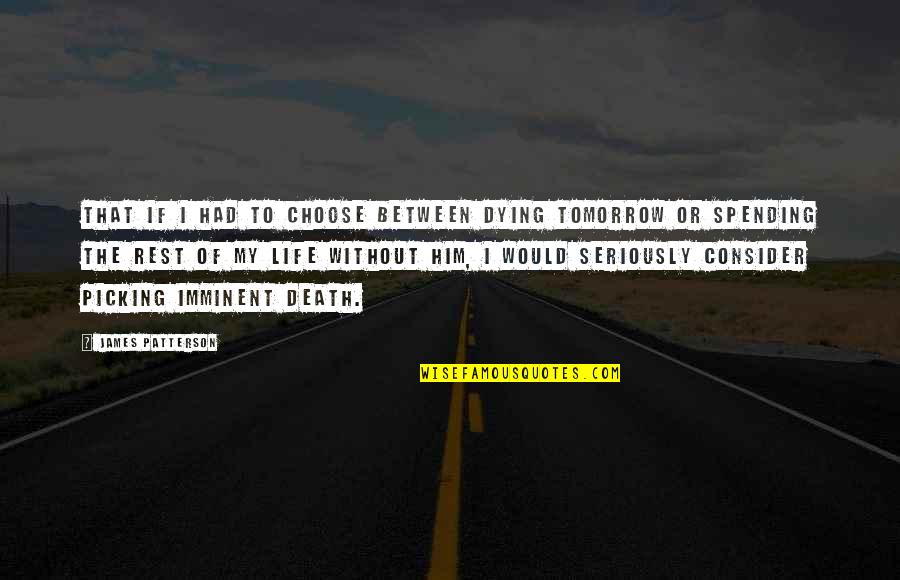 That if I had to choose between dying tomorrow or spending the rest of my life without him, I would seriously consider picking
imminent death
. —
James Patterson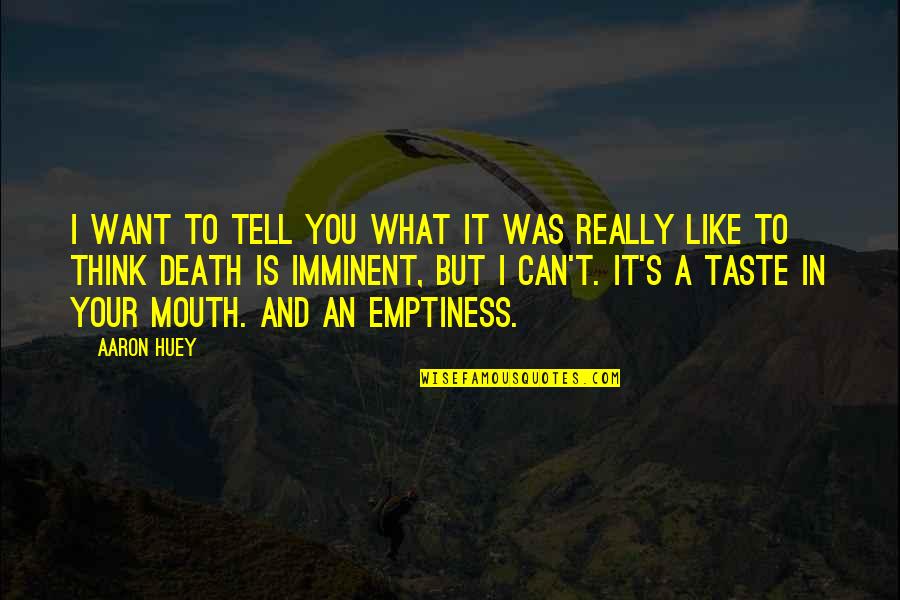 I want to tell you what it was really like to think death is imminent, but I can't. It's a taste in your mouth. And an emptiness. —
Aaron Huey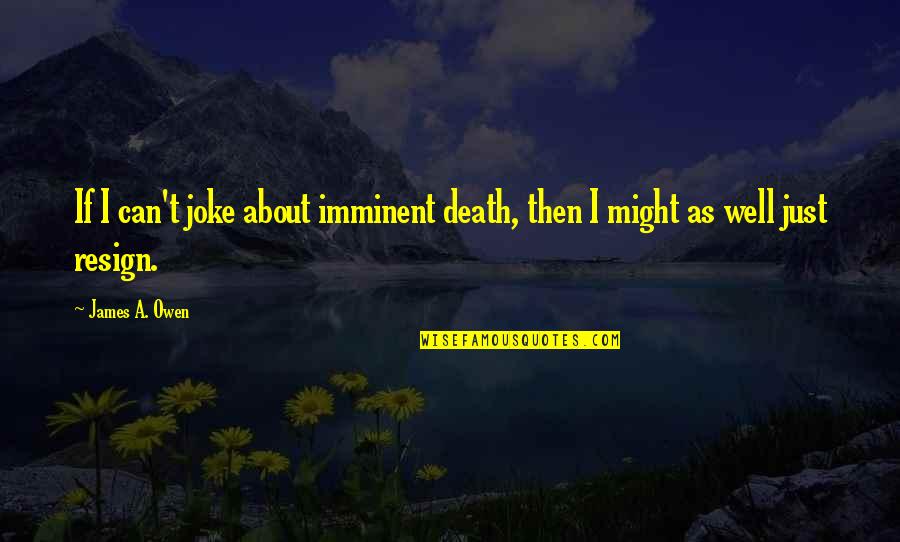 If I can't joke about
imminent death
, then I might as well just resign. —
James A. Owen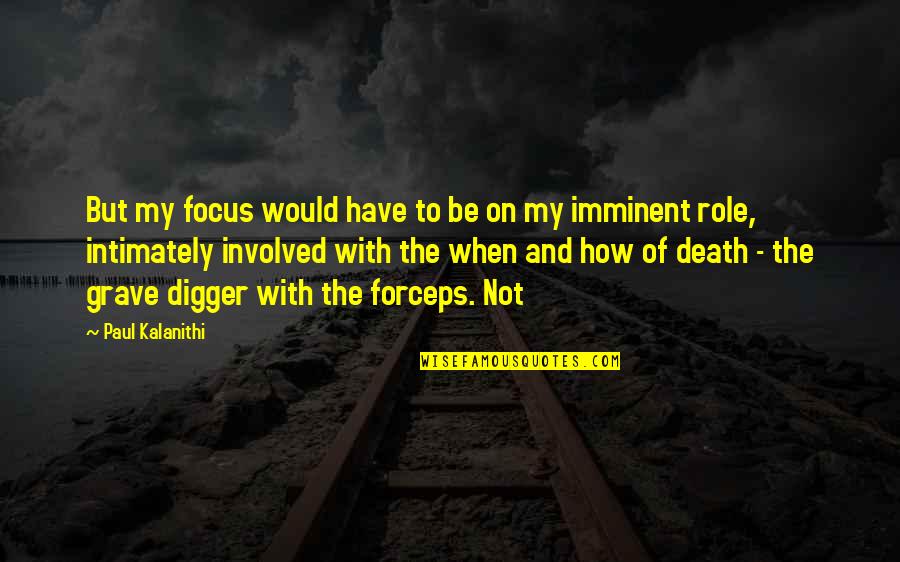 But my focus would have to be on my imminent role, intimately involved with the when and how of death - the grave digger with the forceps. Not —
Paul Kalanithi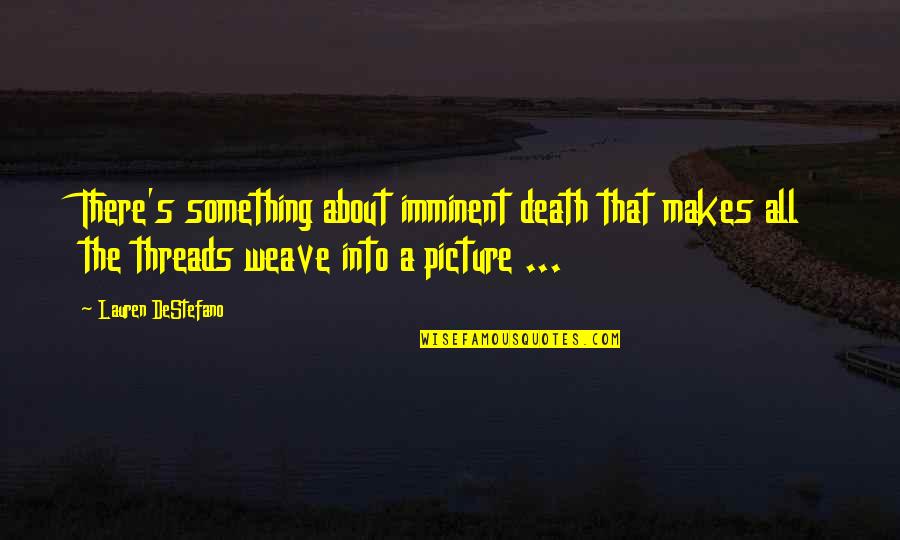 There's something about
imminent death
that makes all the threads weave into a picture ... —
Lauren DeStefano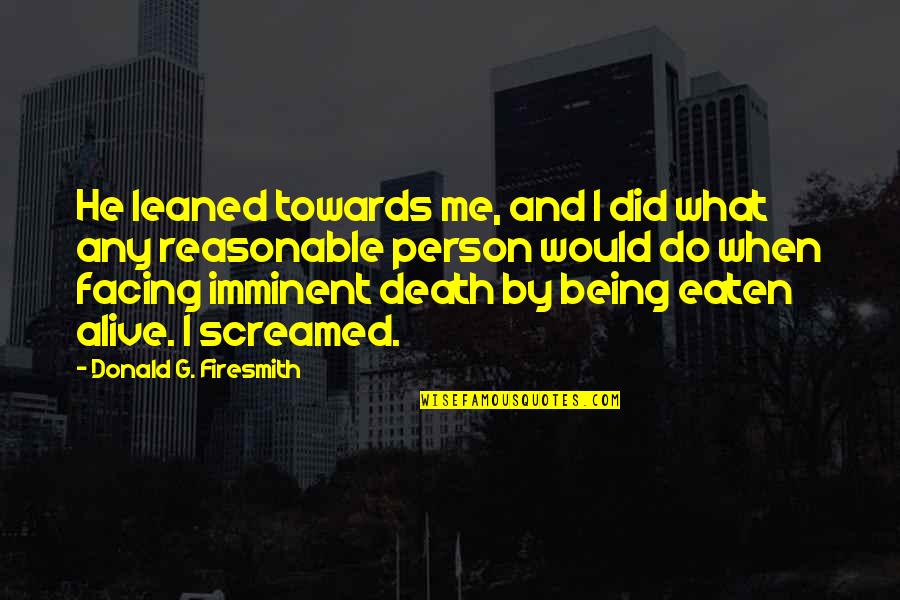 He leaned towards me, and I did what any reasonable person would do when facing
imminent death
by being eaten alive. I screamed. —
Donald G. Firesmith