Best Weekend Love Quotes
Collection of top 16 famous quotes about Best Weekend Love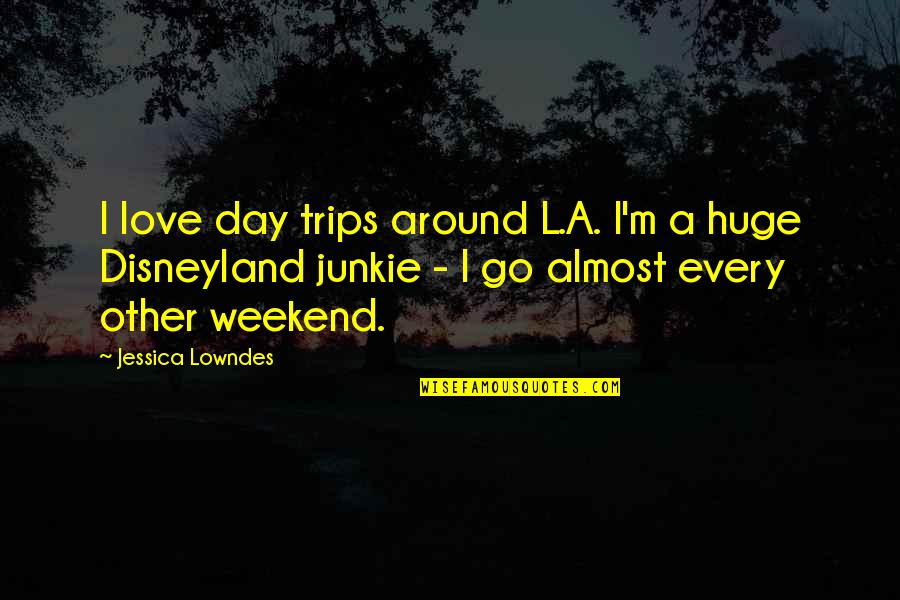 I love day trips around L.A. I'm a huge Disneyland junkie - I go almost every other weekend.
—
Jessica Lowndes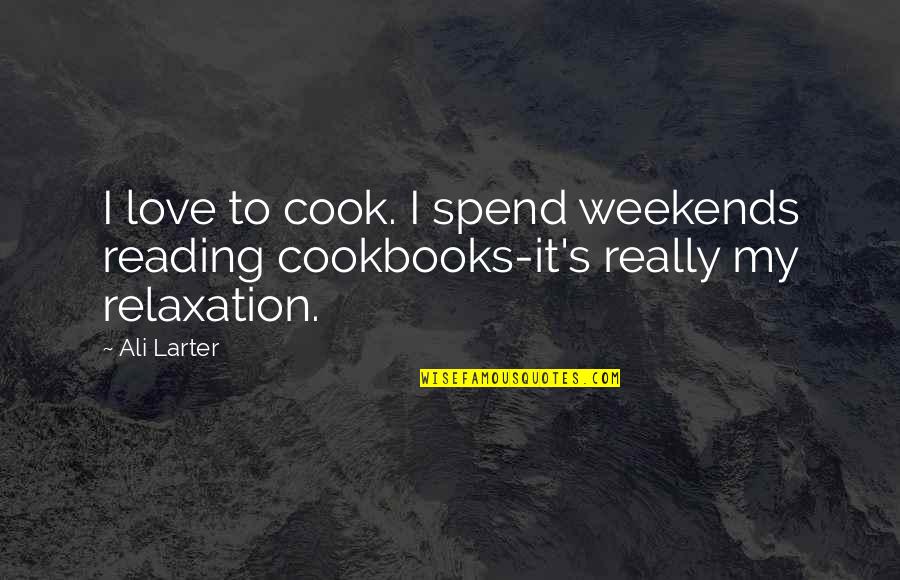 I love to cook. I spend weekends reading cookbooks-it's really my relaxation.
—
Ali Larter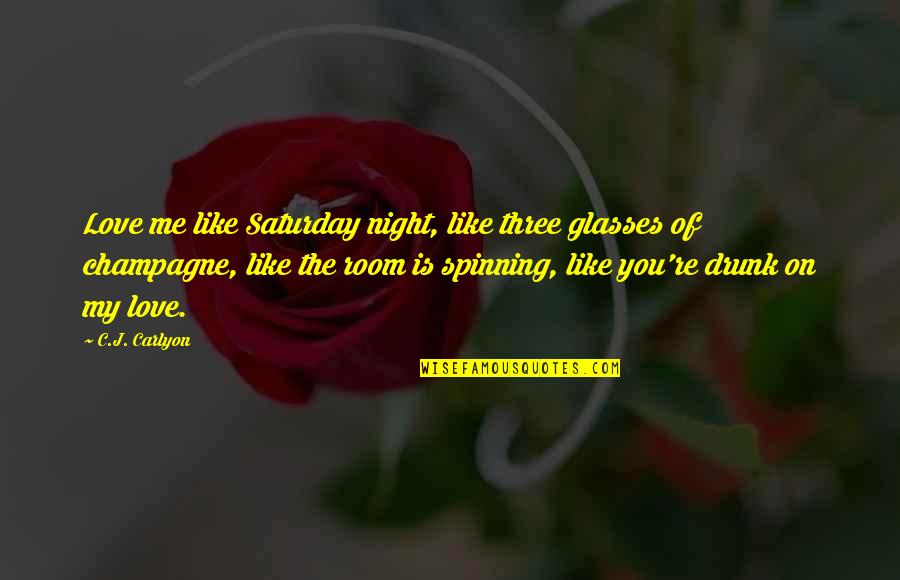 Love me like Saturday night, like three glasses of champagne, like the room is spinning, like you're drunk on my love.
—
C.J. Carlyon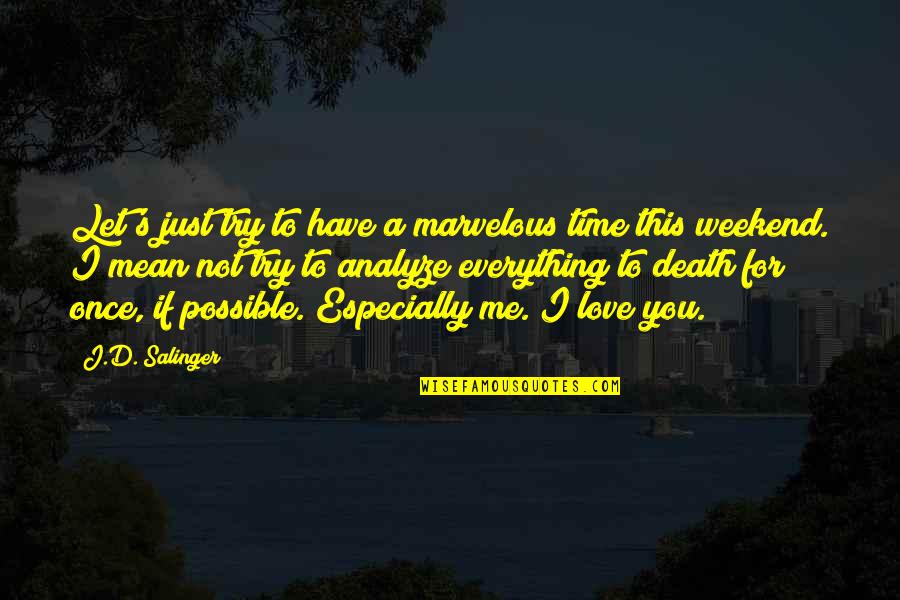 Let's just try to have a marvelous time this weekend. I mean not try to analyze everything to death for once, if possible. Especially me. I love you. —
J.D. Salinger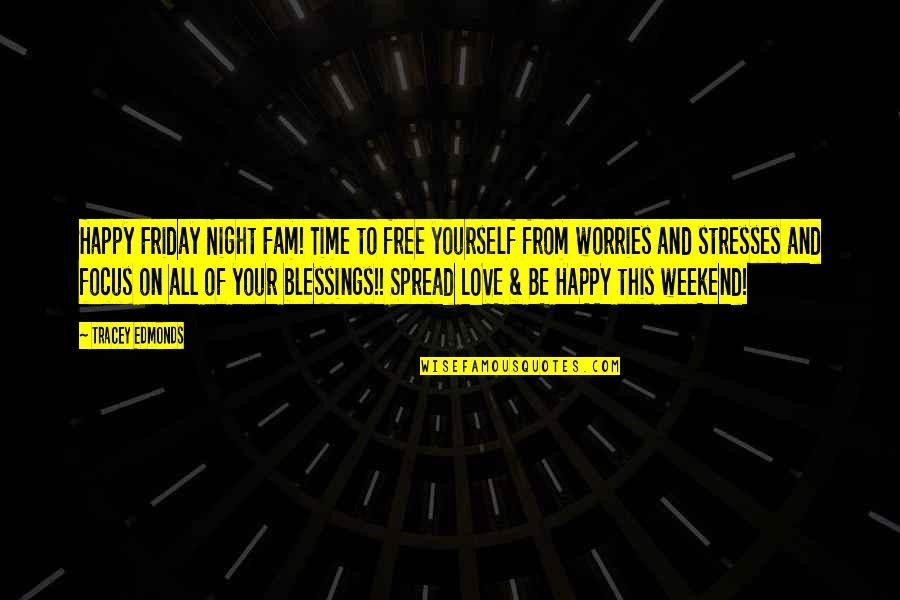 Happy Friday Night Fam! Time to free yourself from worries and stresses and focus on all of your blessings!! Spread LOVE & BE HAPPY this weekend! —
Tracey Edmonds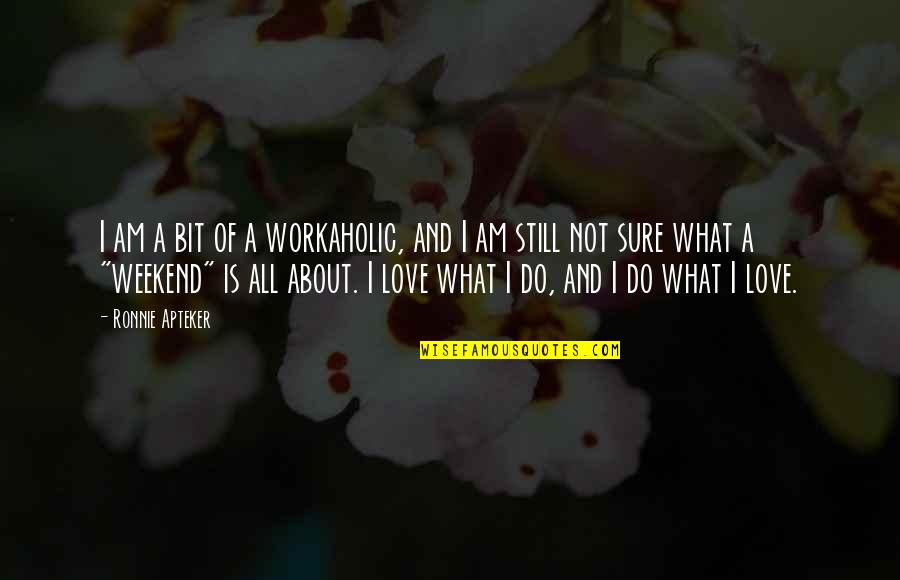 I am a bit of a workaholic, and I am still not sure what a "weekend" is all about. I love what I do, and I do what I love. —
Ronnie Apteker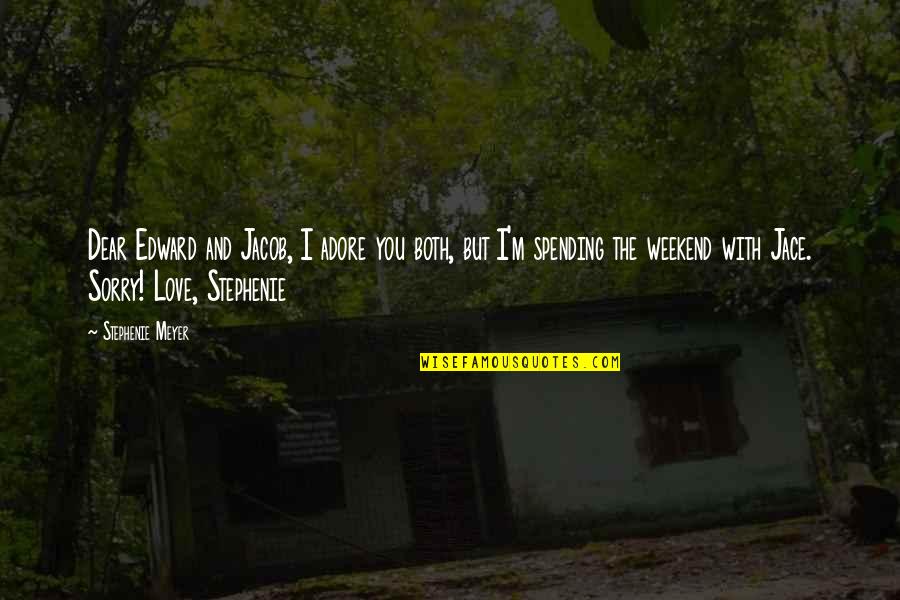 Dear Edward and Jacob, I adore you both, but I'm spending the weekend with Jace. Sorry! Love, Stephenie —
Stephenie Meyer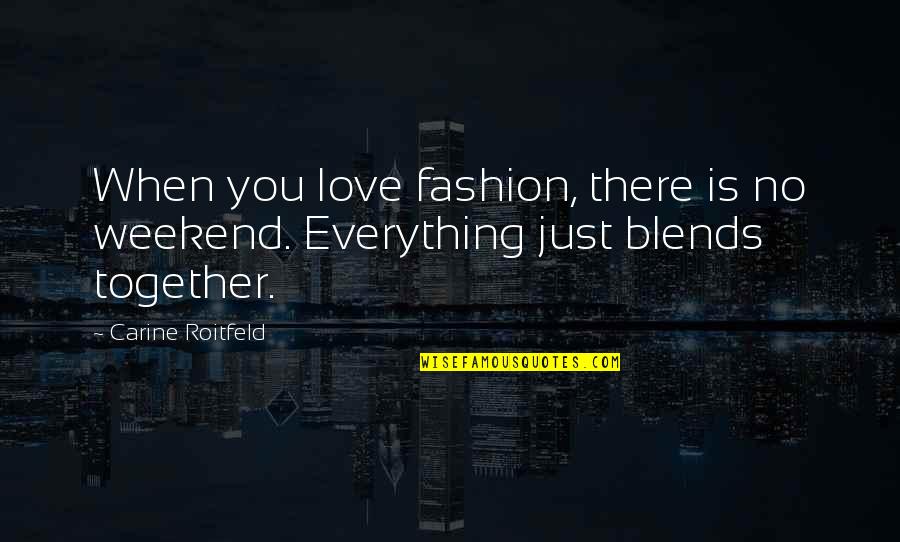 When you love fashion, there is no weekend. Everything just blends together. —
Carine Roitfeld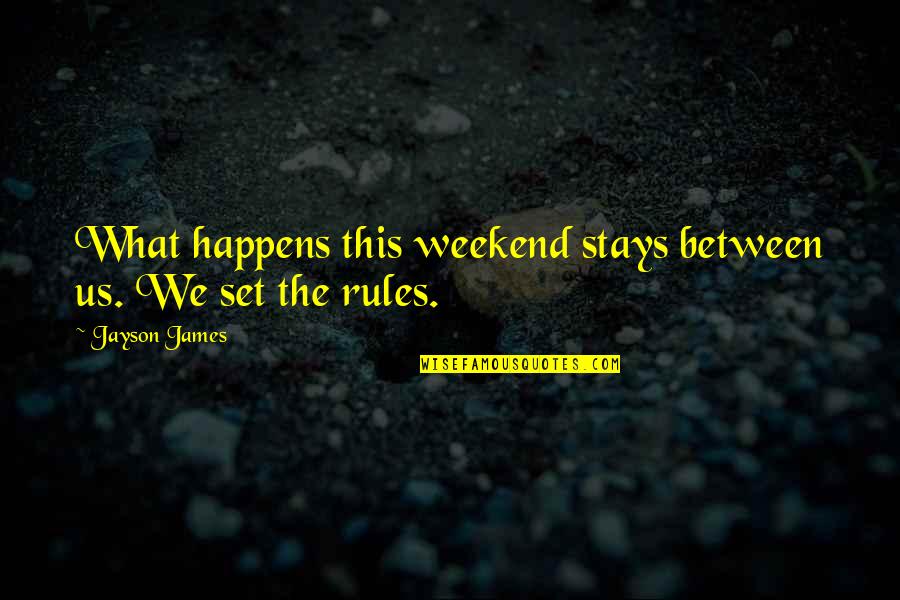 What happens this weekend stays between us. We set the rules. —
Jayson James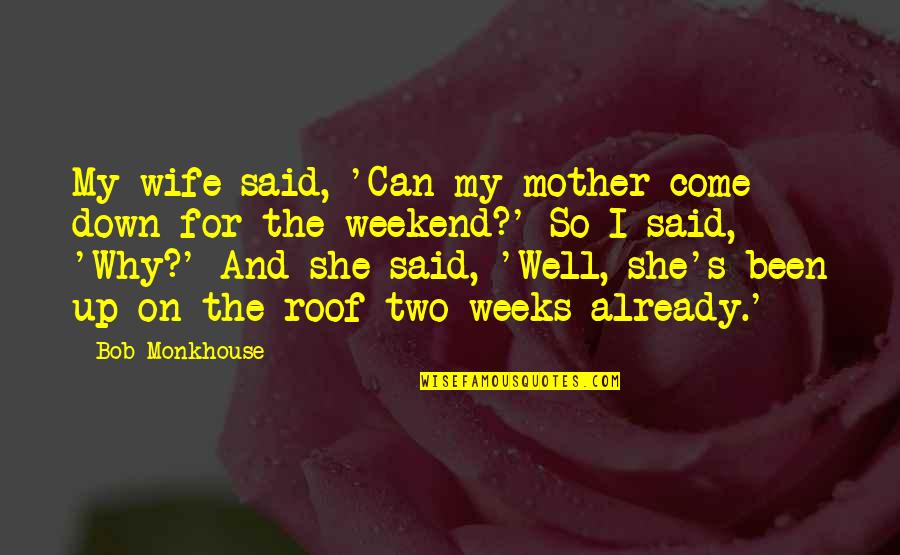 My wife said, 'Can my mother come down for the weekend?' So I said, 'Why?' And she said, 'Well, she's been up on the roof two weeks already.' —
Bob Monkhouse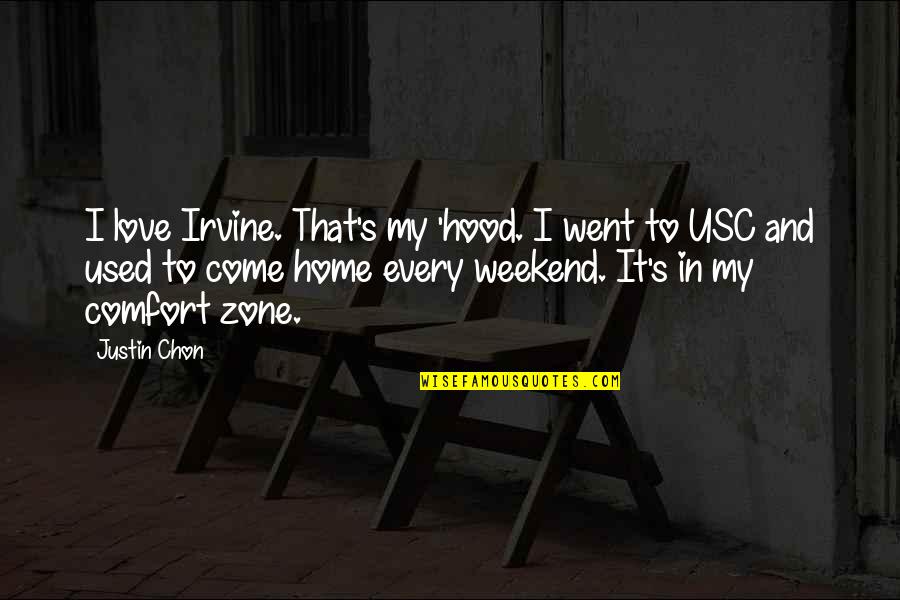 I love Irvine. That's my 'hood. I went to USC and used to come home every weekend. It's in my comfort zone. —
Justin Chon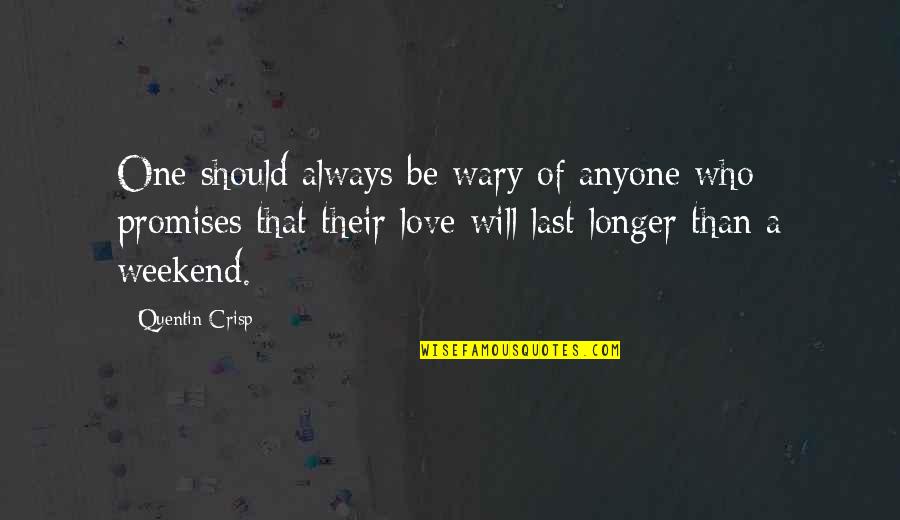 One should always be wary of anyone who promises that their love will last longer than a weekend. —
Quentin Crisp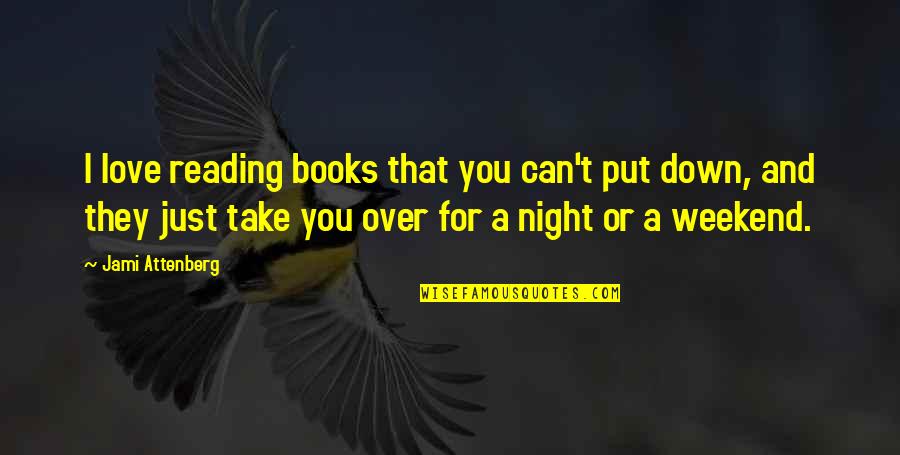 I love reading books that you can't put down, and they just take you over for a night or a weekend. —
Jami Attenberg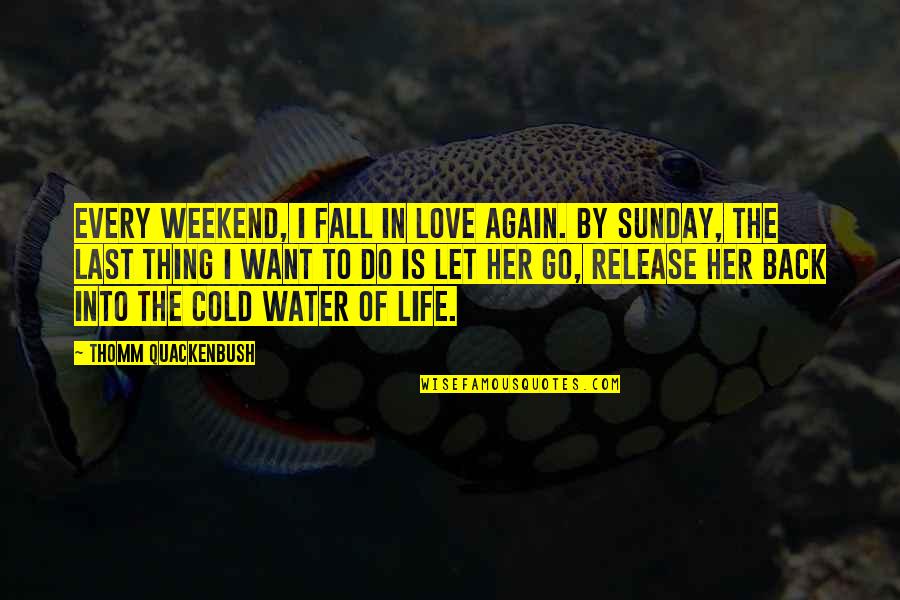 Every weekend, I fall in love again. By Sunday, the last thing I want to do is let her go, release her back into the cold water of life. —
Thomm Quackenbush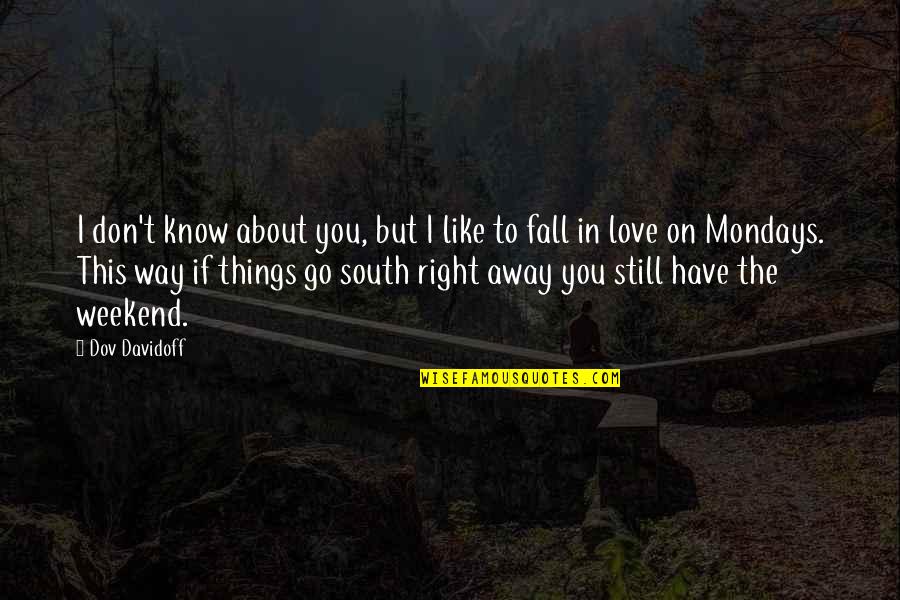 I don't know about you, but I like to fall in love on Mondays. This way if things go south right away you still have the weekend. —
Dov Davidoff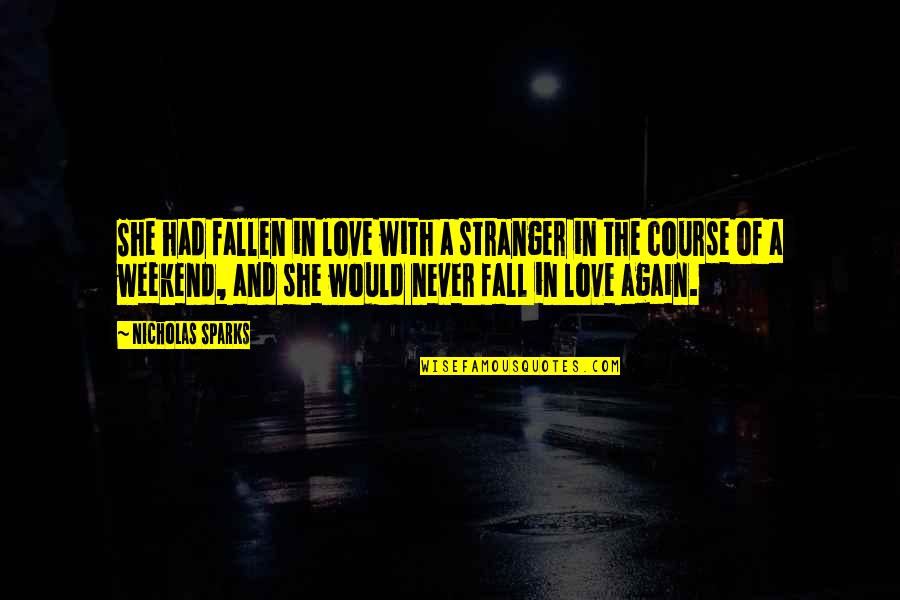 She had fallen in love with a stranger in the course of a weekend, and she would never fall in love again. —
Nicholas Sparks