Best Ingratitude Quotes
Collection of top 30 famous quotes about Best Ingratitude
Best Ingratitude Quotes & Sayings
Happy to read and share the best inspirational Best Ingratitude quotes, sayings and quotations on Wise Famous Quotes.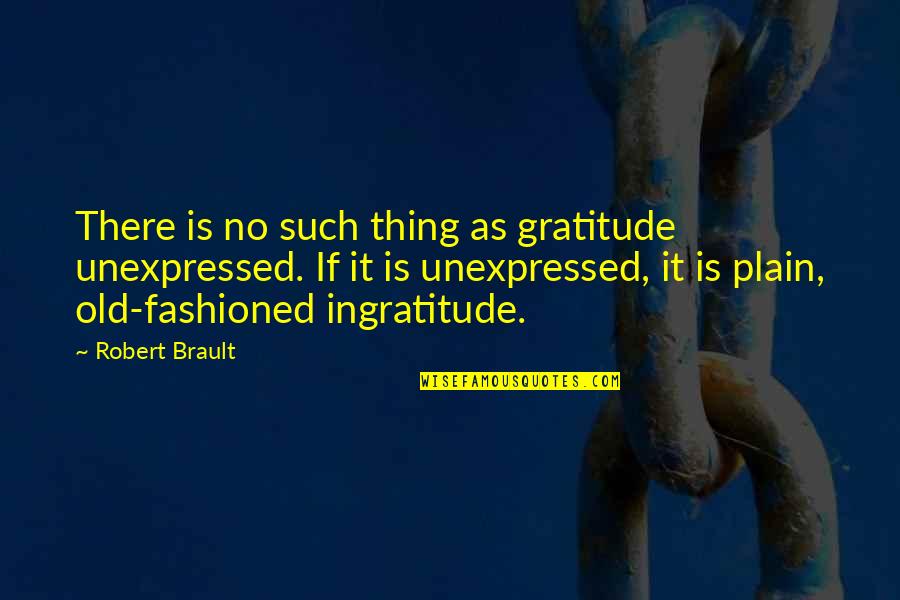 There is no such thing as gratitude unexpressed. If it is unexpressed, it is plain, old-fashioned ingratitude.
—
Robert Brault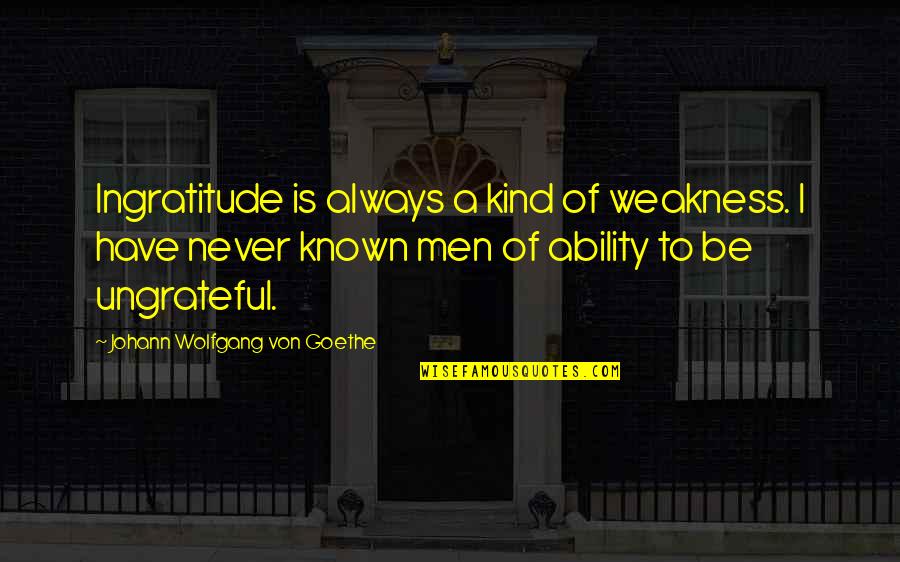 Ingratitude is always a kind of weakness. I have never known men of ability to be ungrateful.
—
Johann Wolfgang Von Goethe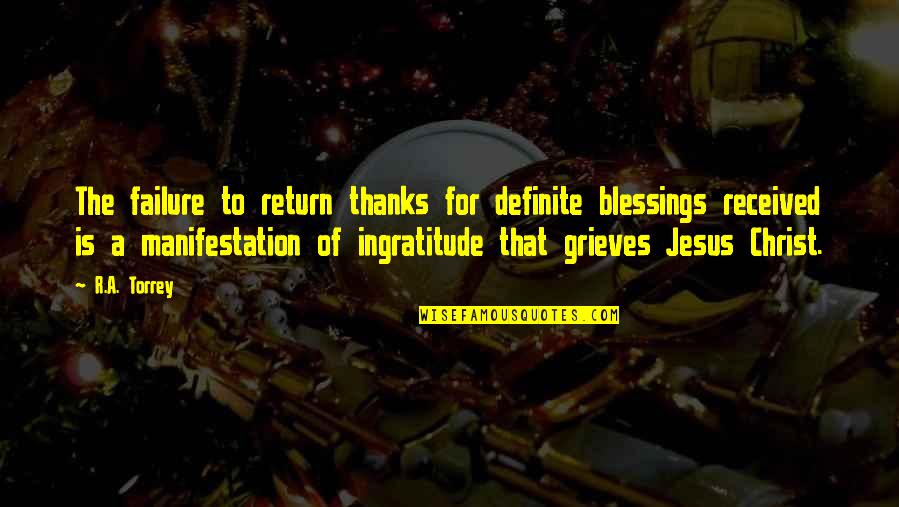 The failure to return thanks for definite blessings received is a manifestation of ingratitude that grieves Jesus Christ.
—
R.A. Torrey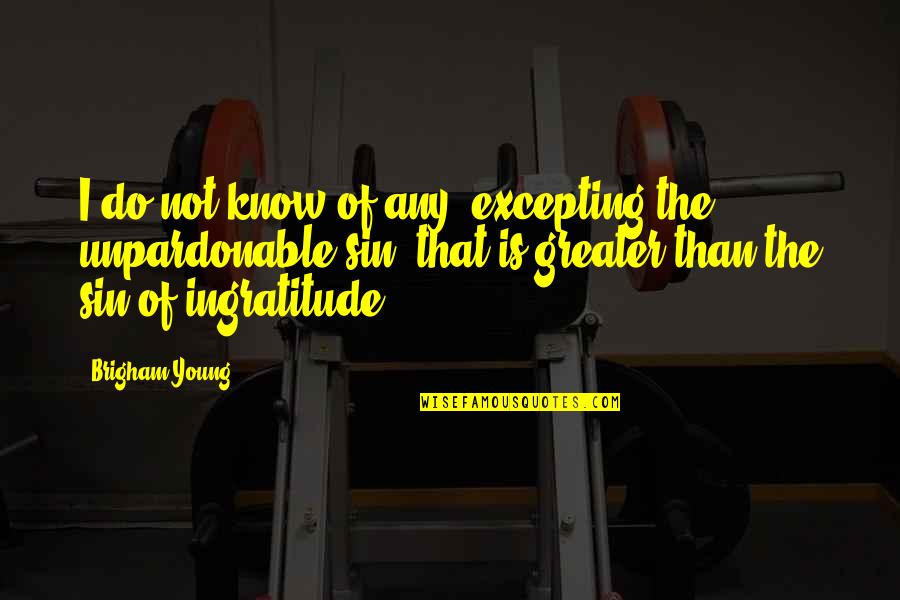 I do not know of any, excepting the unpardonable sin, that is greater than the sin of ingratitude. —
Brigham Young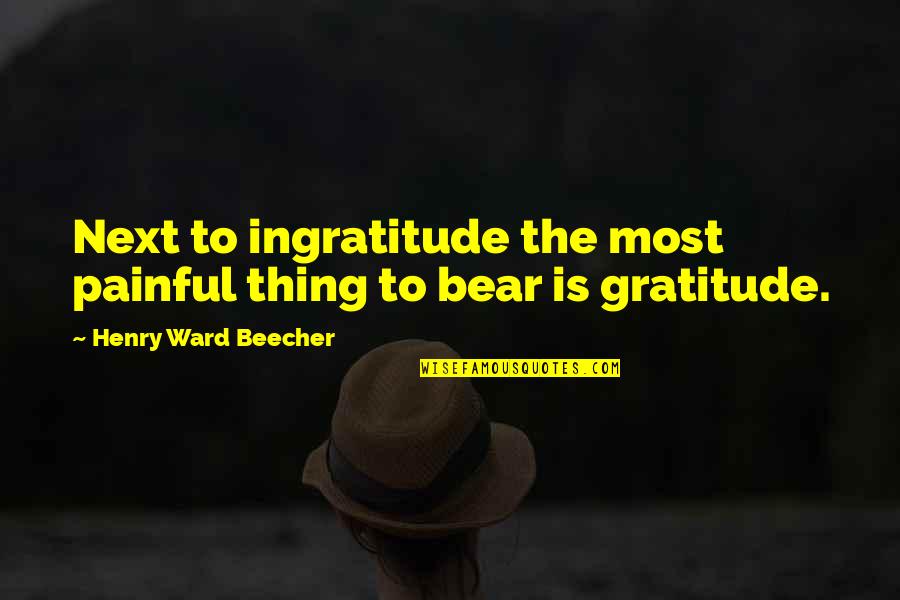 Next to ingratitude the most painful thing to bear is gratitude. —
Henry Ward Beecher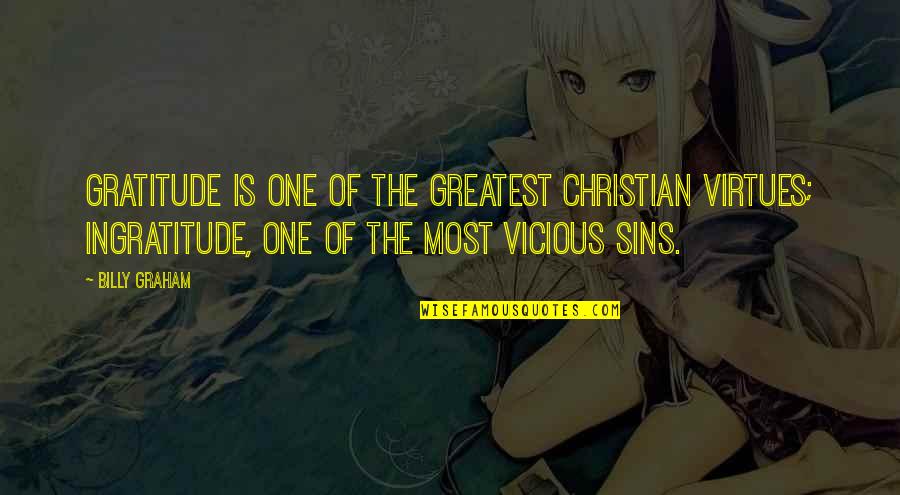 Gratitude is one of the greatest Christian virtues; ingratitude, one of the most vicious sins. —
Billy Graham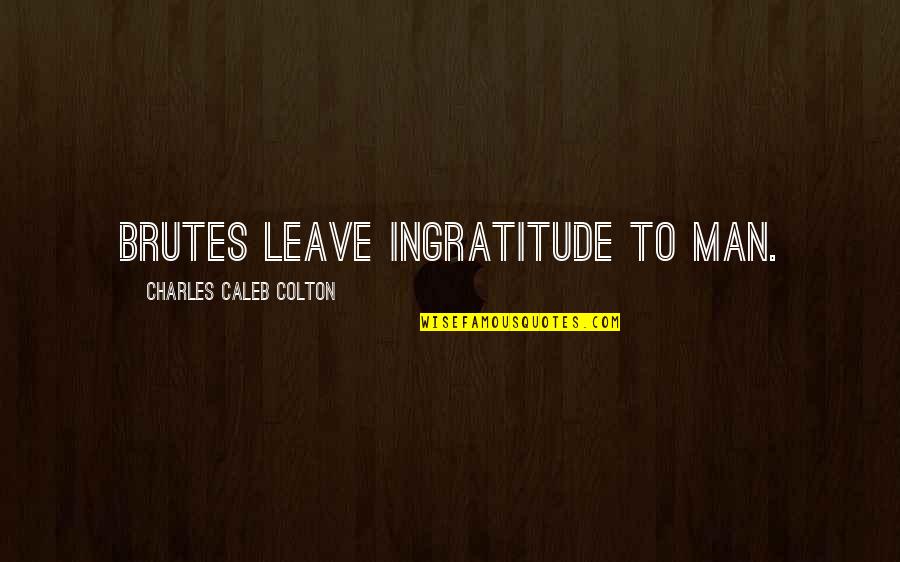 Brutes leave ingratitude to man. —
Charles Caleb Colton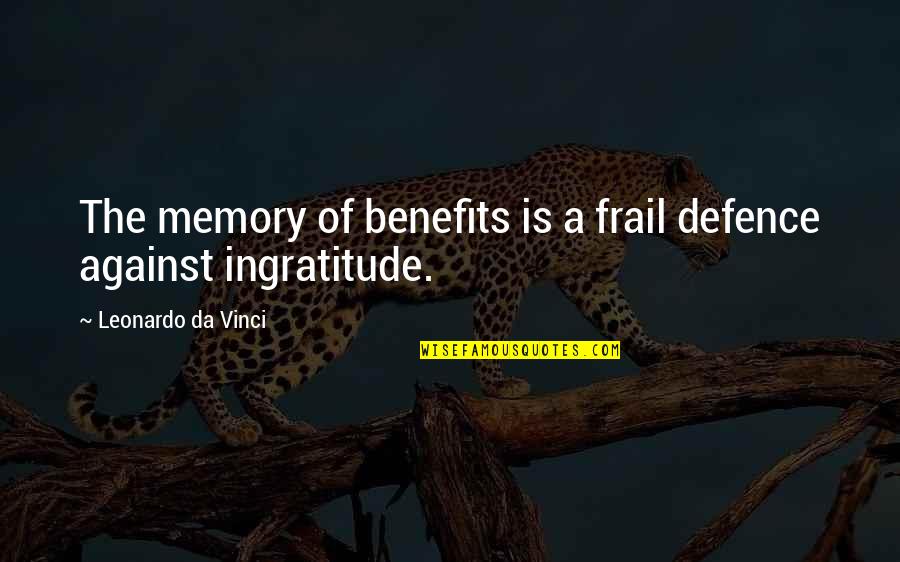 The memory of benefits is a frail defence against ingratitude. —
Leonardo Da Vinci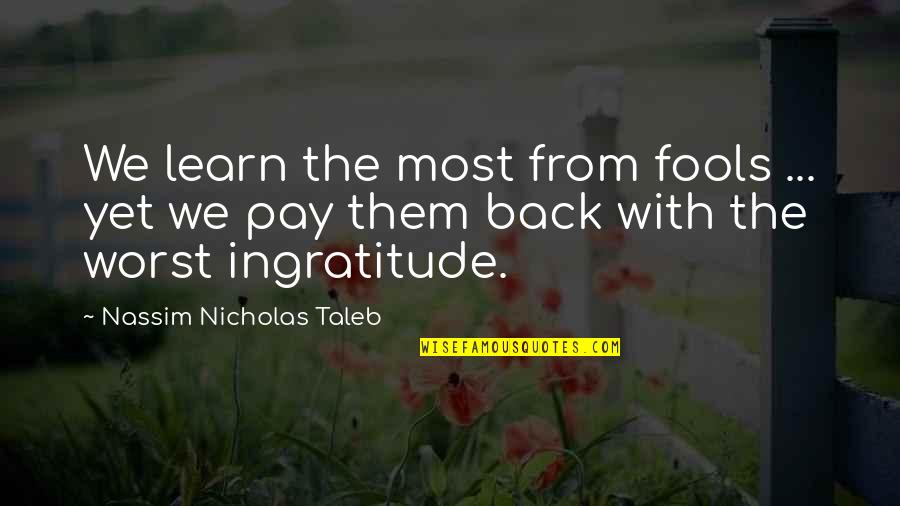 We learn the most from fools ... yet we pay them back with the worst ingratitude. —
Nassim Nicholas Taleb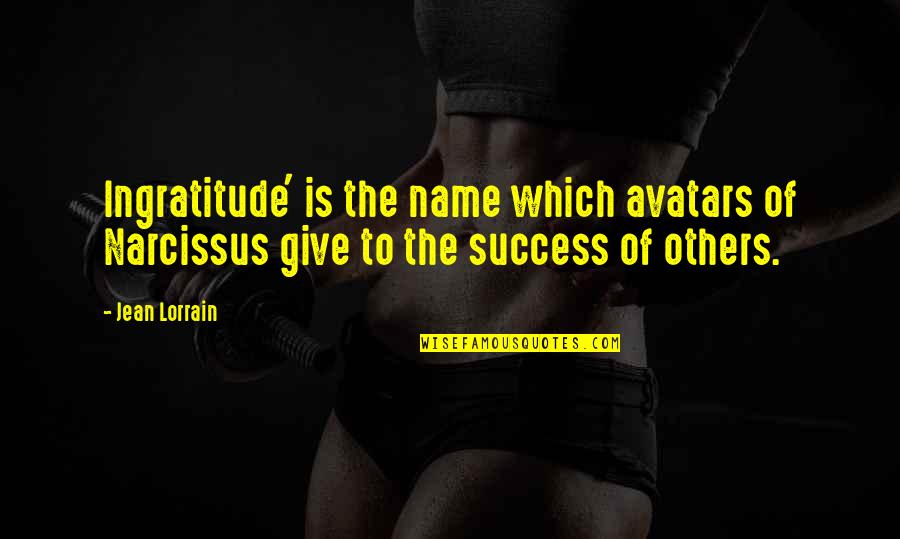 Ingratitude' is the name which avatars of Narcissus give to the success of others. —
Jean Lorrain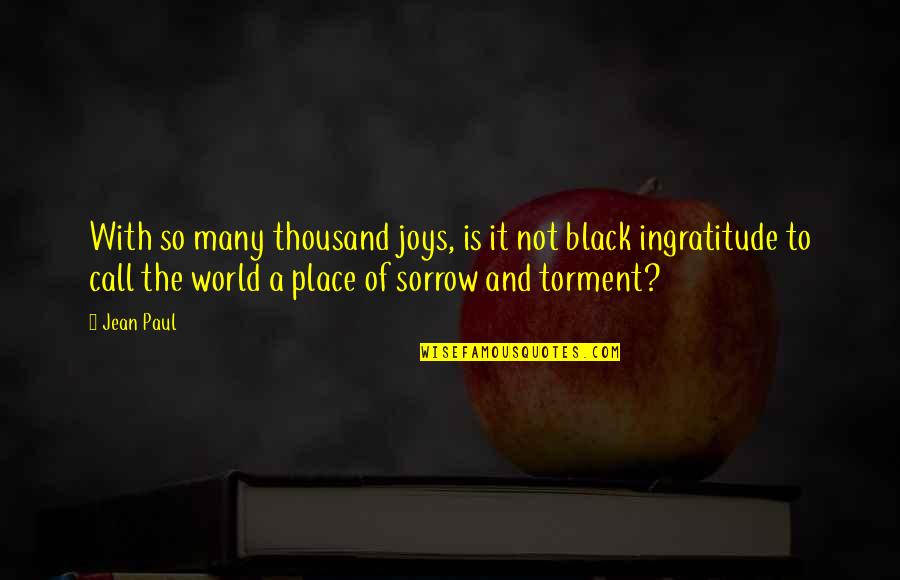 With so many thousand joys, is it not black ingratitude to call the world a place of sorrow and torment? —
Jean Paul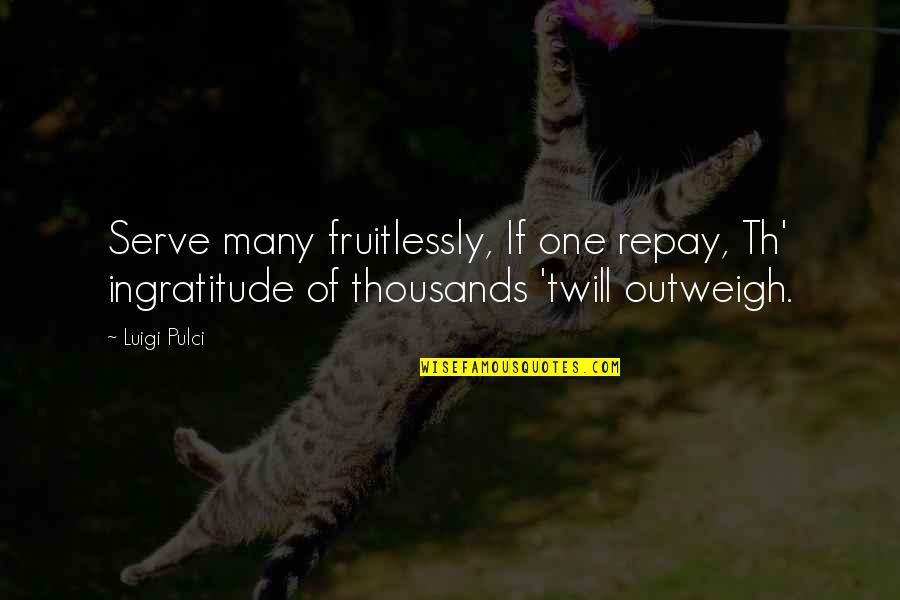 Serve many fruitlessly, If one repay, Th' ingratitude of thousands 'twill outweigh. —
Luigi Pulci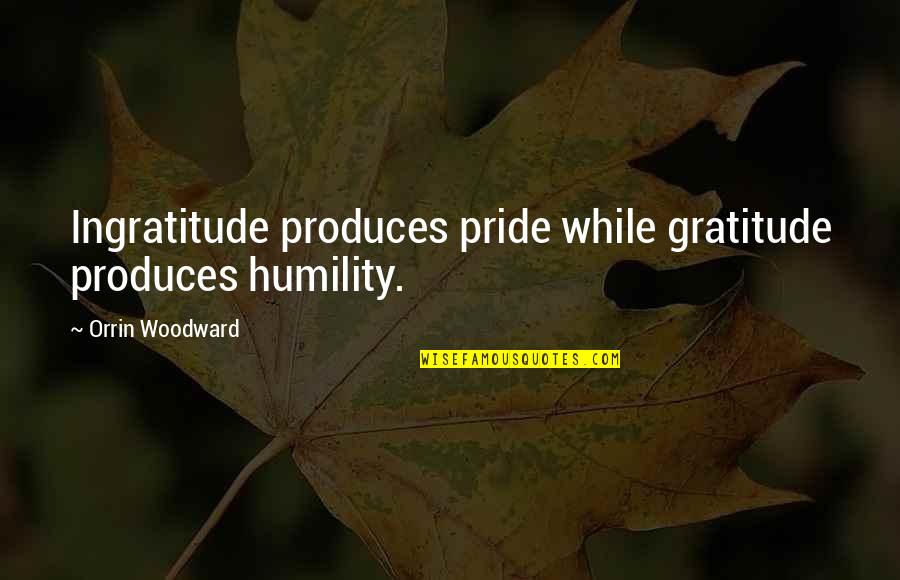 Ingratitude produces pride while gratitude produces humility. —
Orrin Woodward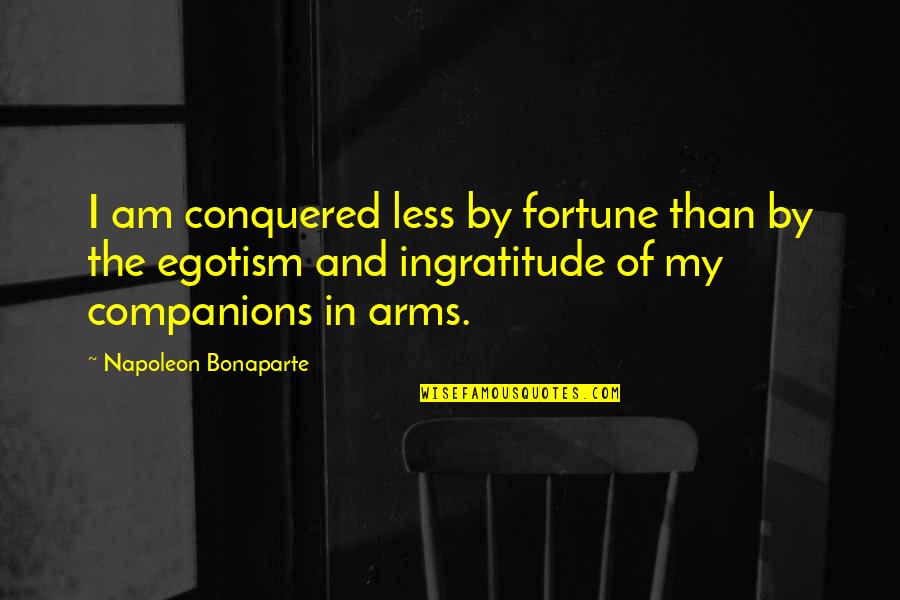 I am conquered less by fortune than by the egotism and ingratitude of my companions in arms. —
Napoleon Bonaparte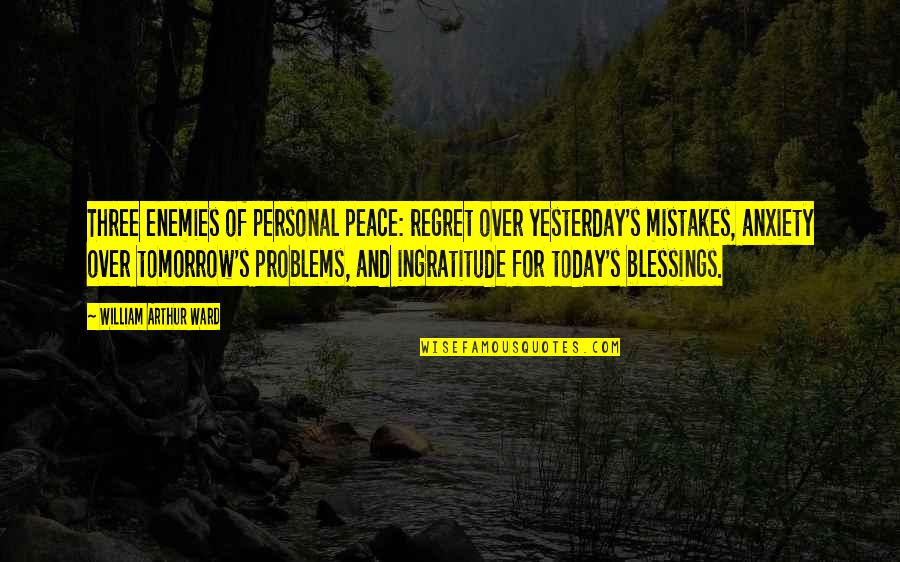 Three enemies of personal peace: regret over yesterday's mistakes, anxiety over tomorrow's problems, and ingratitude for today's blessings. —
William Arthur Ward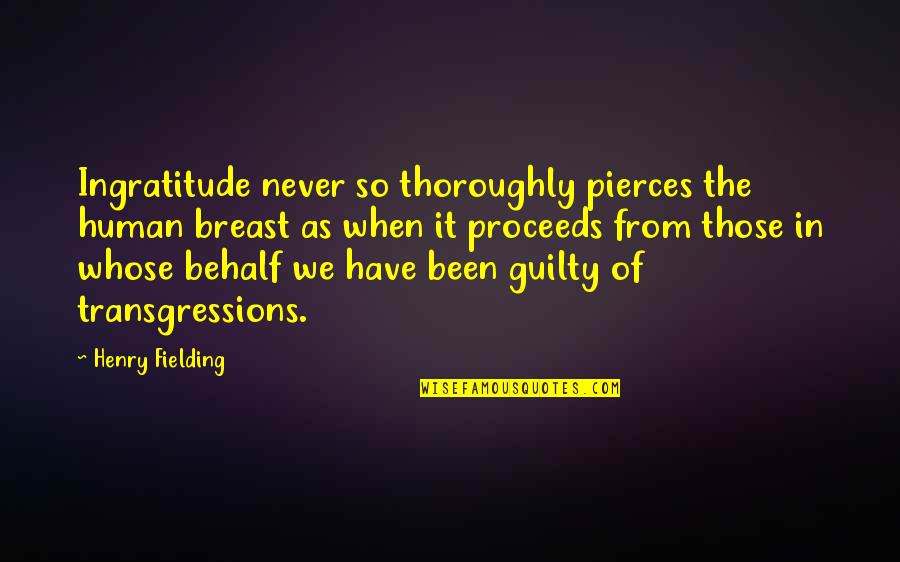 Ingratitude never so thoroughly pierces the human breast as when it proceeds from those in whose behalf we have been guilty of transgressions. —
Henry Fielding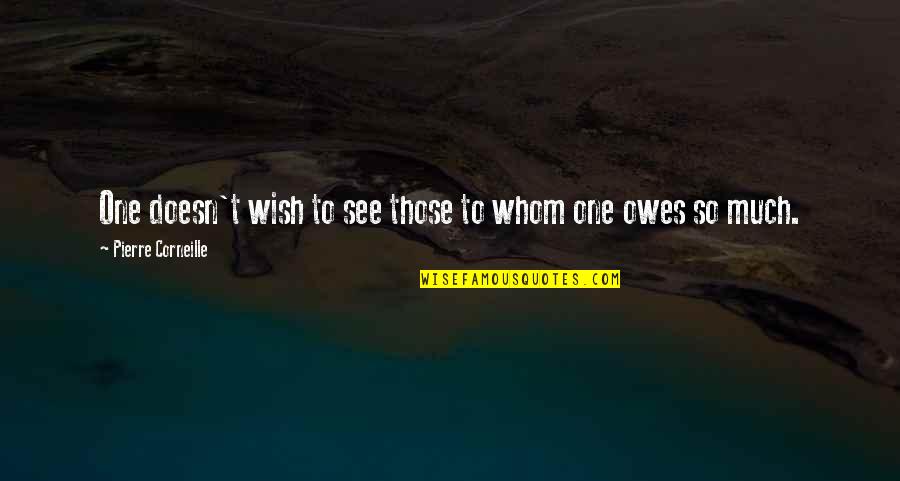 One doesn't wish to see those to whom one owes so much. —
Pierre Corneille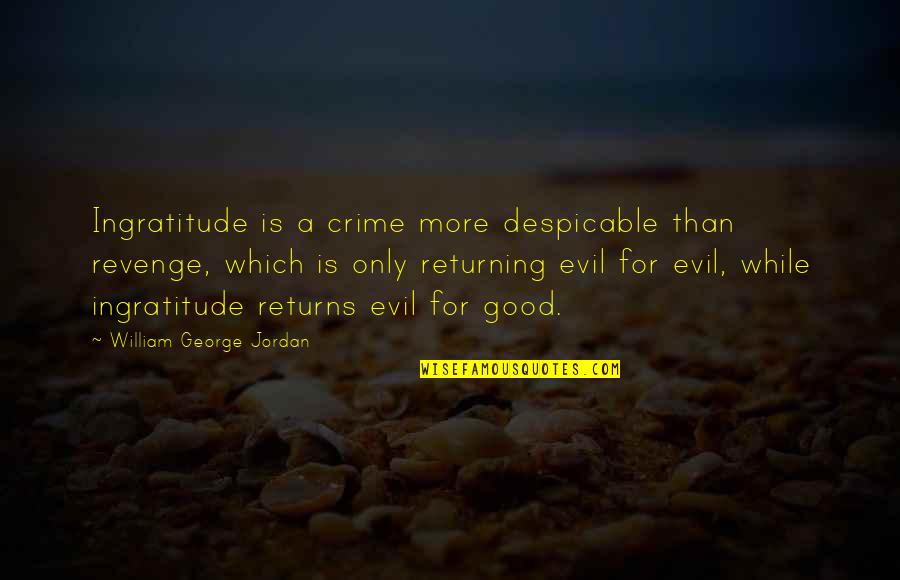 Ingratitude is a crime more despicable than revenge, which is only returning evil for evil, while ingratitude returns evil for good. —
William George Jordan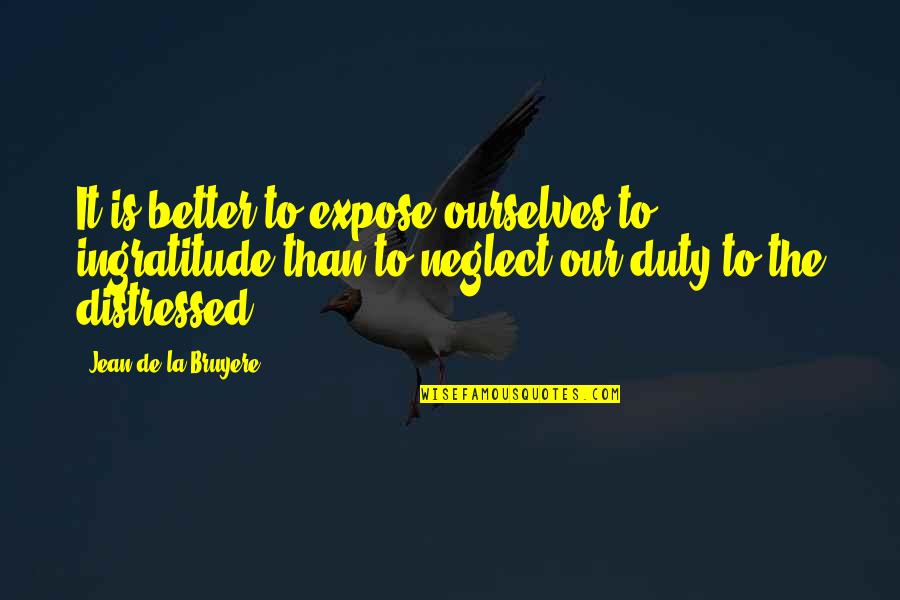 It is better to expose ourselves to ingratitude than to neglect our duty to the distressed. —
Jean De La Bruyere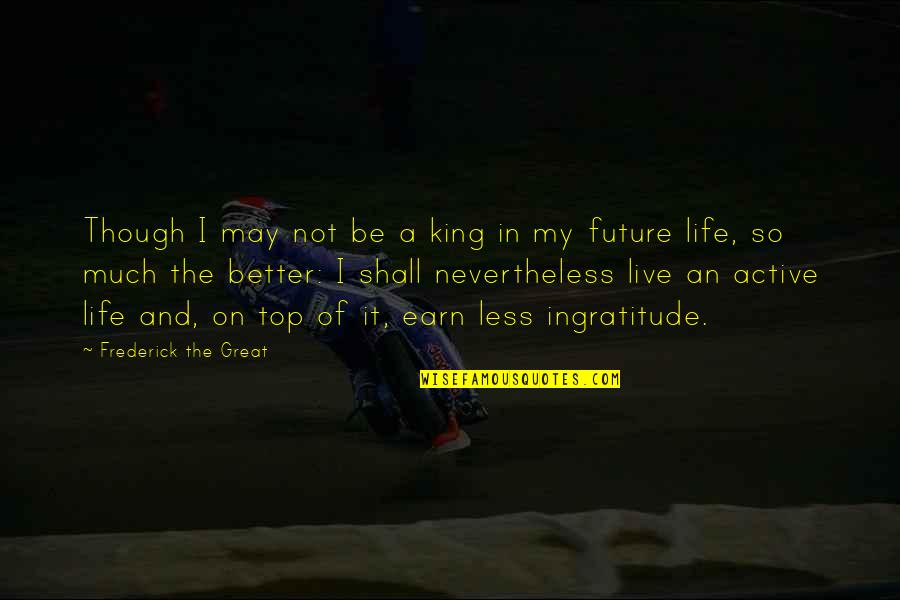 Though I may not be a king in my future life, so much the better: I shall nevertheless live an active life and, on top of it, earn less ingratitude. —
Frederick The Great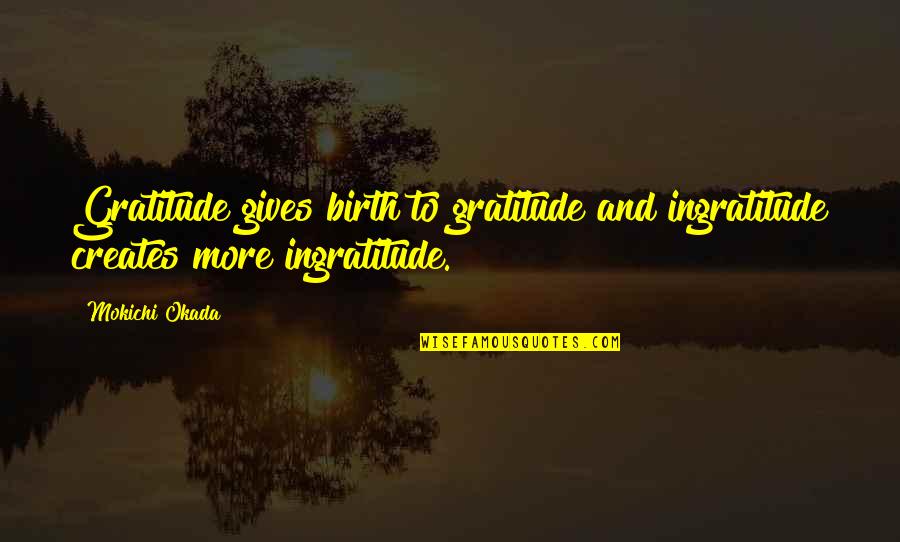 Gratitude gives birth to gratitude and ingratitude creates more ingratitude. —
Mokichi Okada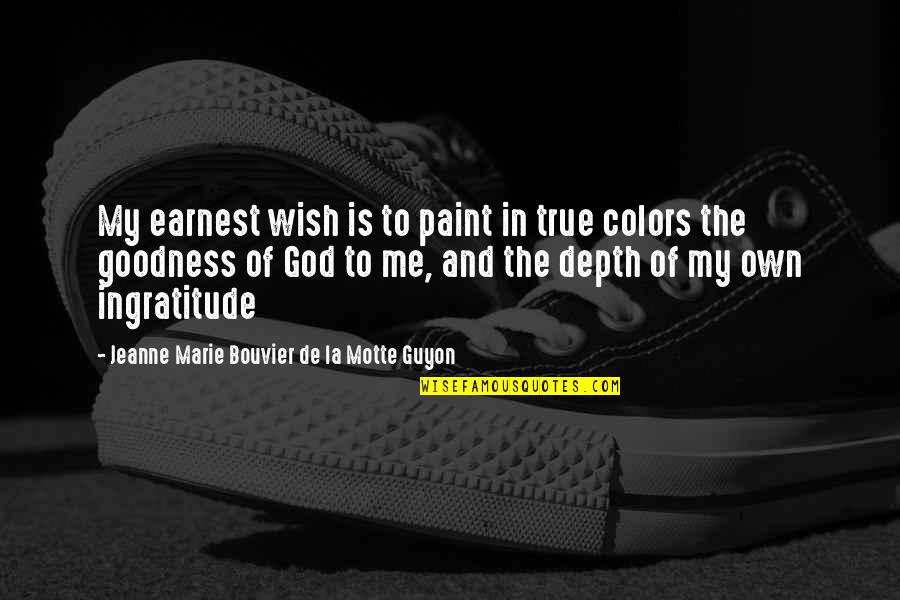 My earnest wish is to paint in true colors the goodness of God to me, and the depth of my own ingratitude —
Jeanne Marie Bouvier De La Motte Guyon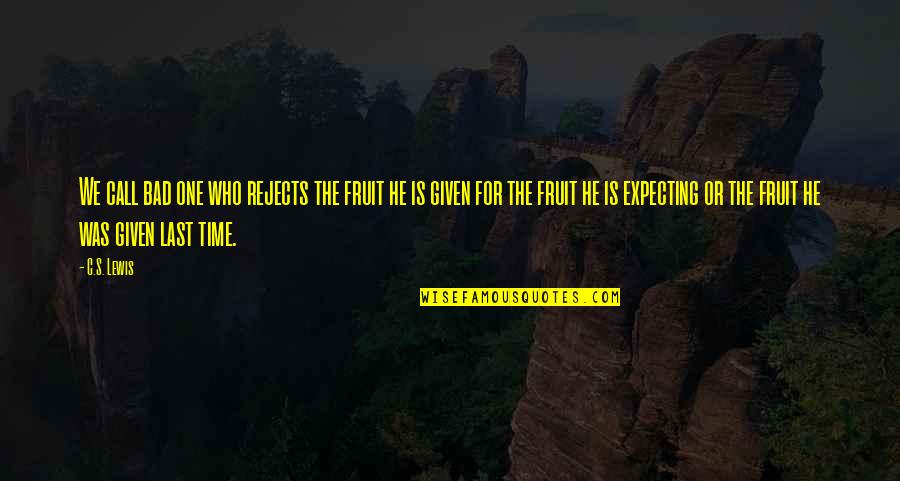 We call bad one who rejects the fruit he is given for the fruit he is expecting or the fruit he was given last time. —
C.S. Lewis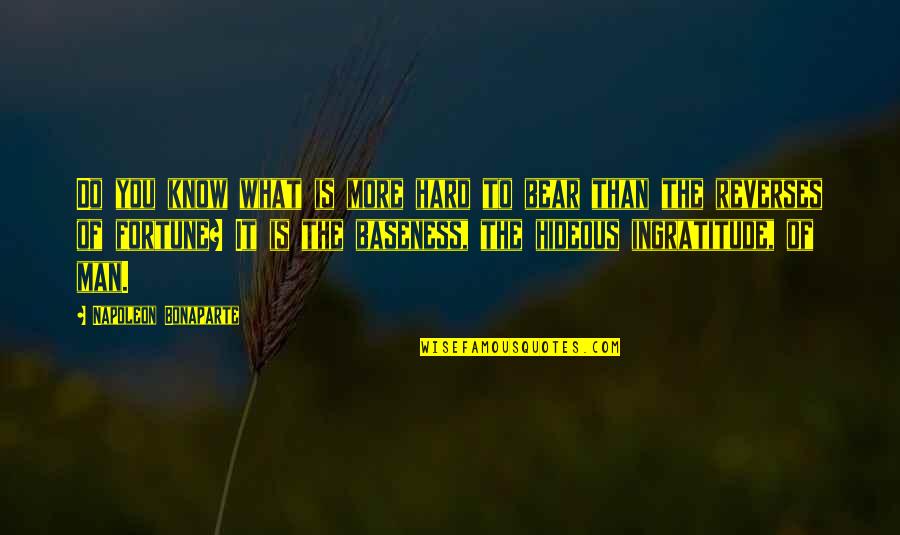 Do you know what is more hard to bear than the reverses of fortune? It is the baseness, the hideous ingratitude, of man. —
Napoleon Bonaparte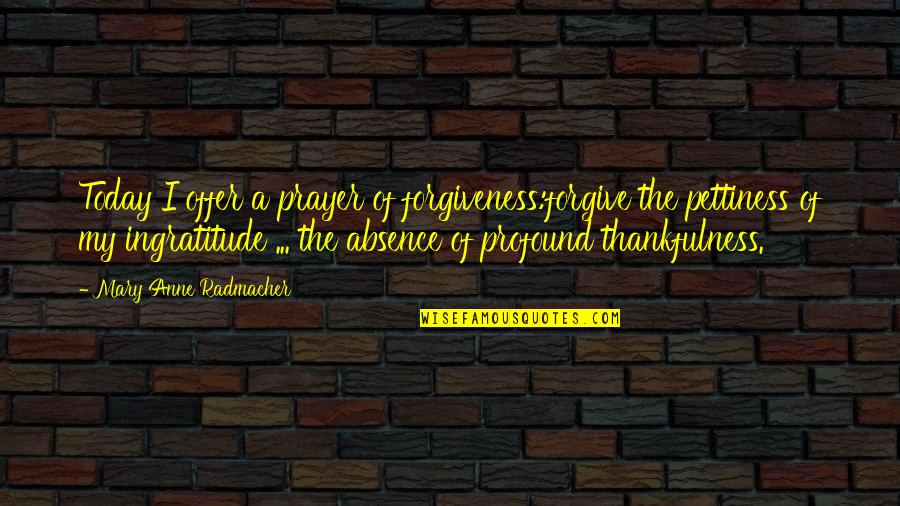 Today I offer a prayer of forgiveness:
forgive the pettiness of my ingratitude ...
the absence of profound thankfulness. —
Mary Anne Radmacher