Duality Of Life Quotes
Collection of top 16 famous quotes about Duality Of Life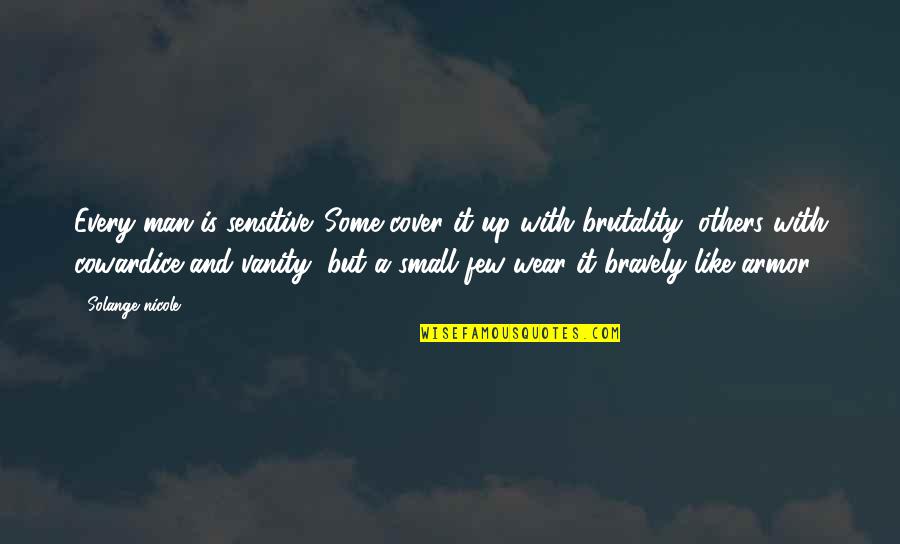 Every man is sensitive. Some cover it up with brutality, others with cowardice and vanity, but a small few wear it bravely like armor
—
Solange Nicole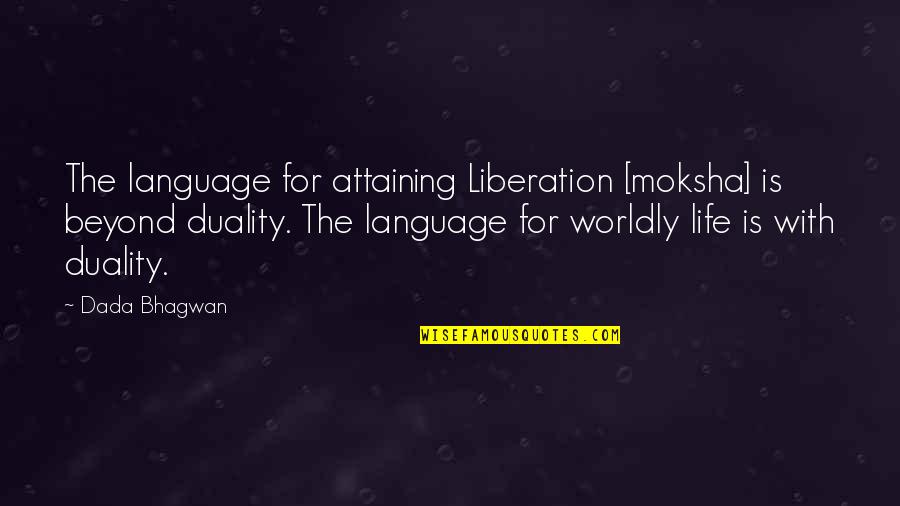 The language for attaining Liberation [moksha] is beyond duality. The language for worldly life is with duality.
—
Dada Bhagwan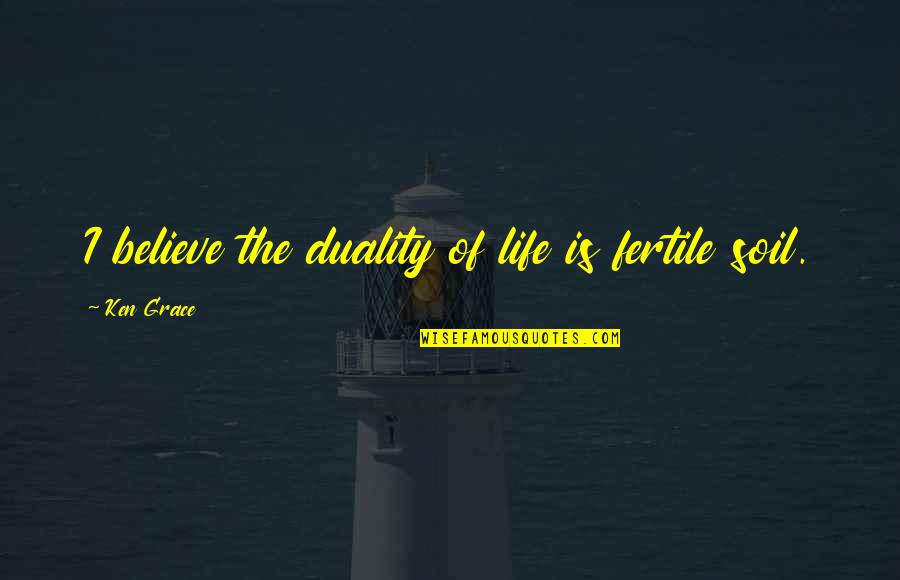 I believe the
duality of life
is fertile soil. —
Ken Grace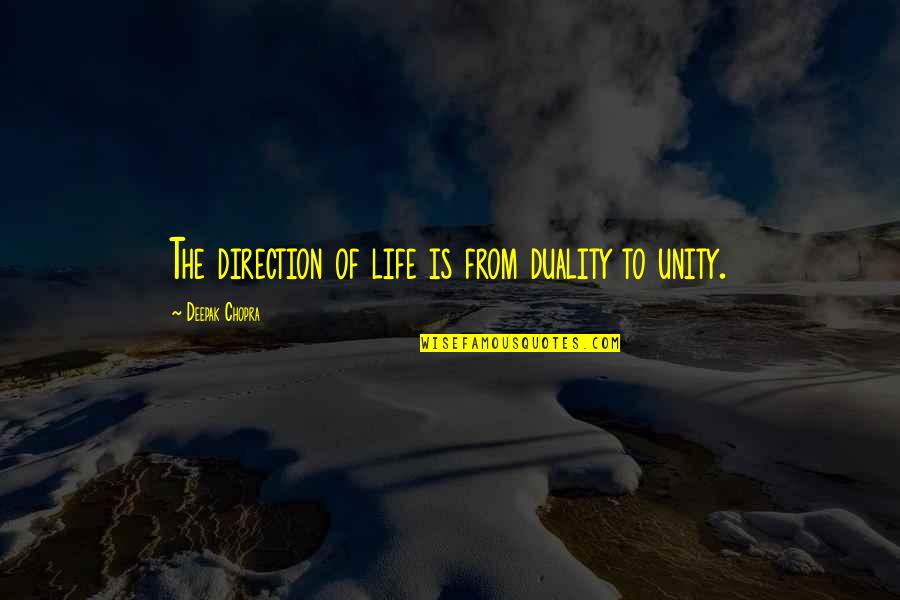 The direction of life is from duality to unity. —
Deepak Chopra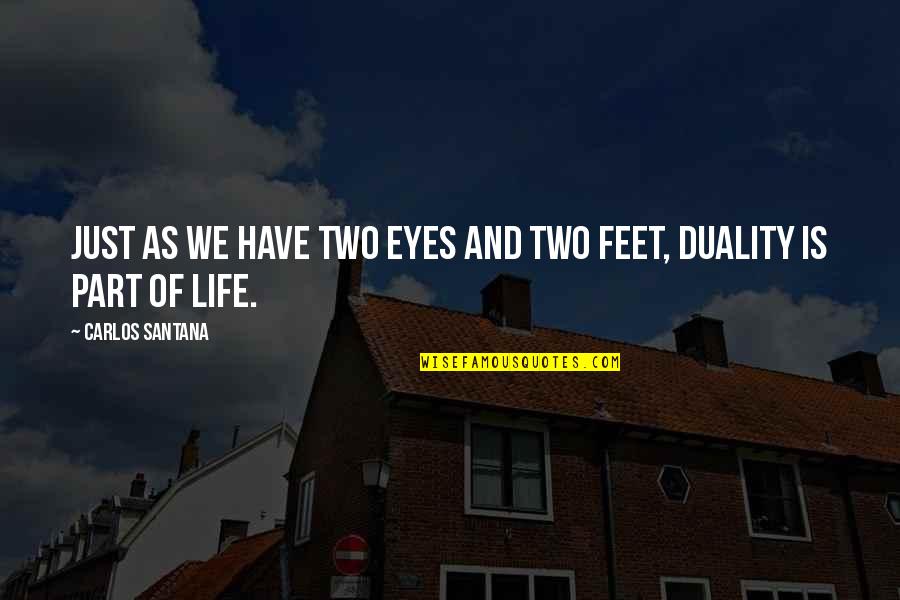 Just as we have two eyes and two feet, duality is part of life. —
Carlos Santana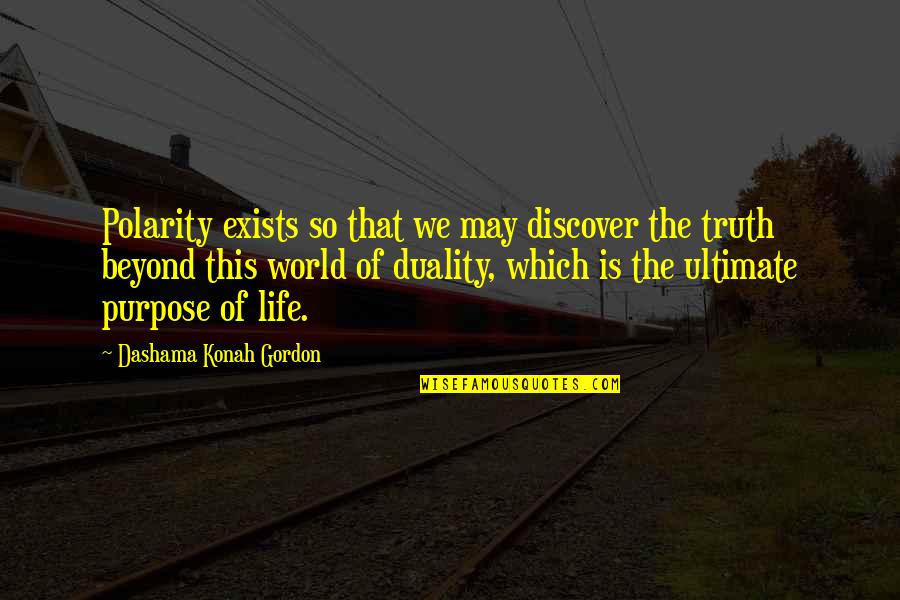 Polarity exists so that we may discover the truth beyond this world of duality, which is the ultimate purpose of life. —
Dashama Konah Gordon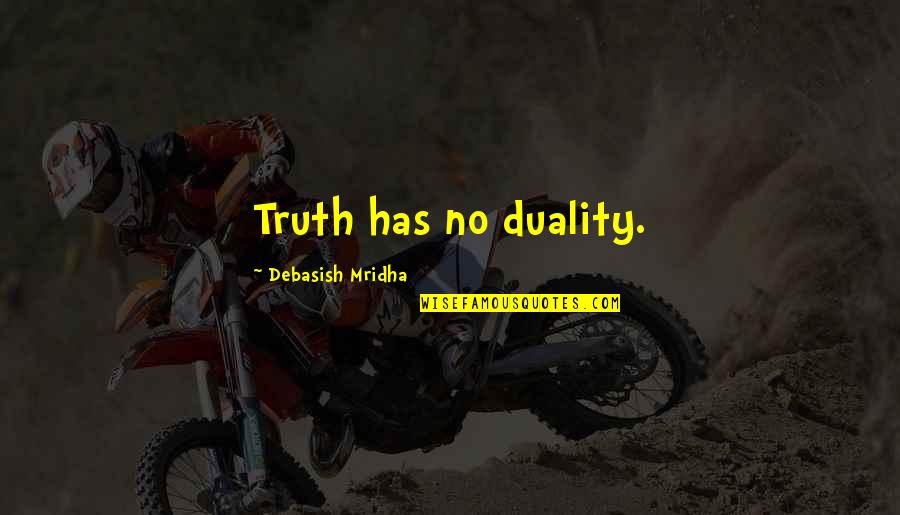 Truth has no duality. —
Debasish Mridha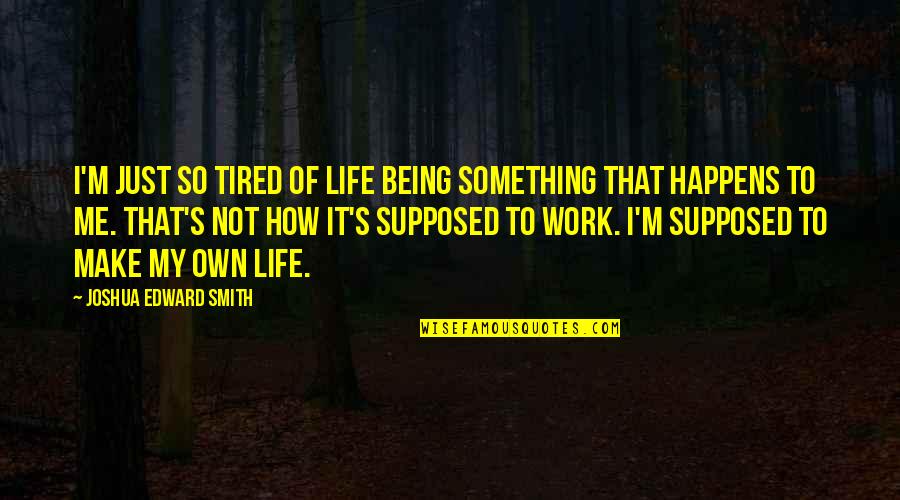 I'm just so tired of life being something that happens to me. That's not how it's supposed to work. I'm supposed to make my own life. —
Joshua Edward Smith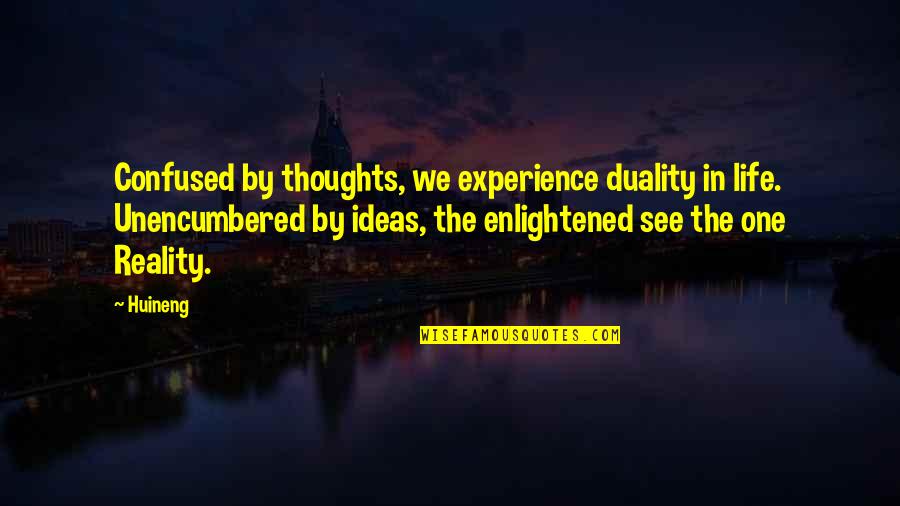 Confused by thoughts, we experience duality in life. Unencumbered by ideas, the enlightened see the one Reality. —
Huineng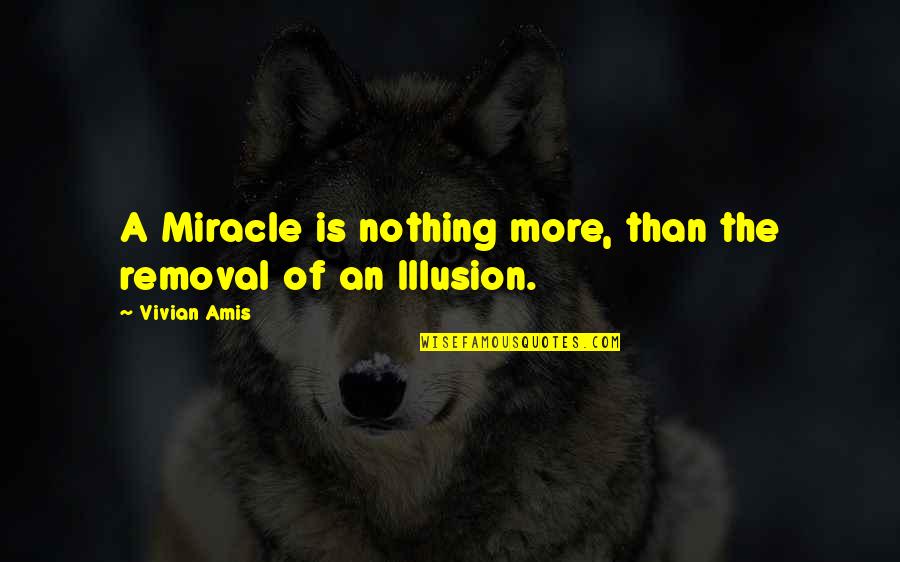 A Miracle is nothing more, than the removal of an Illusion. —
Vivian Amis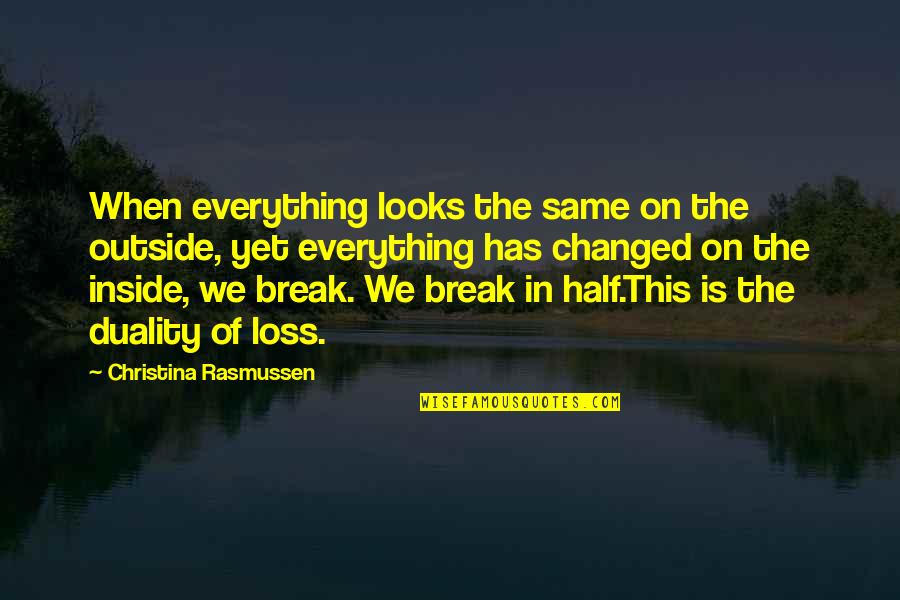 When everything looks the same on the outside, yet everything has changed on the inside, we break. We break in half.
This is the duality of loss. —
Christina Rasmussen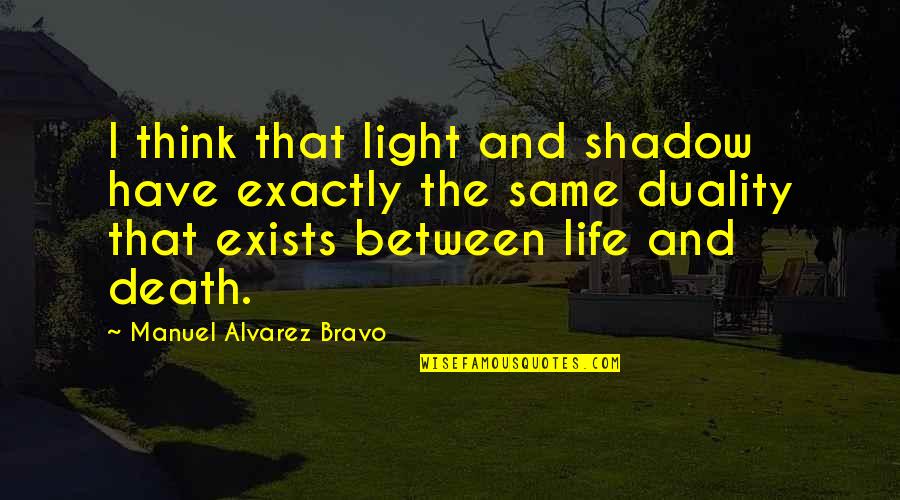 I think that light and shadow have exactly the same duality that exists between life and death. —
Manuel Alvarez Bravo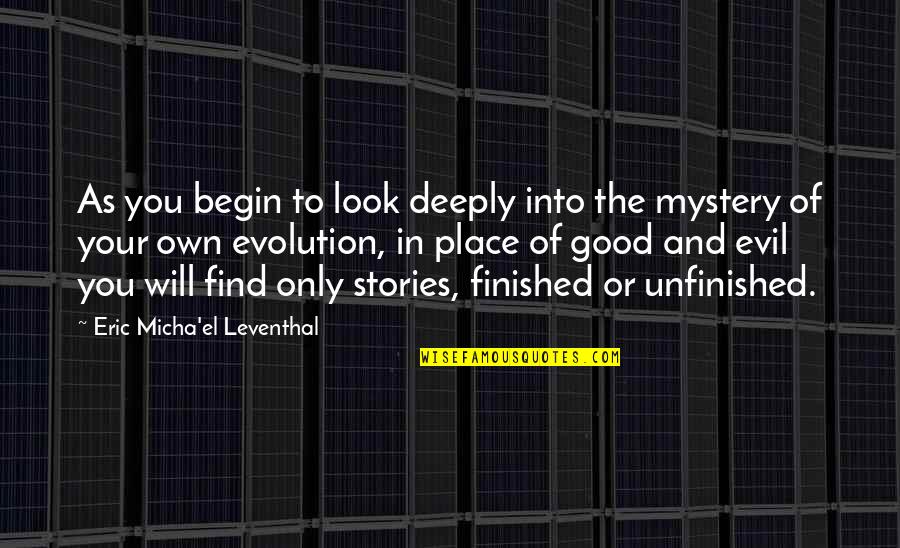 As you begin to look deeply into the mystery of your own evolution, in place of good and evil you will find only stories, finished or unfinished. —
Eric Micha'el Leventhal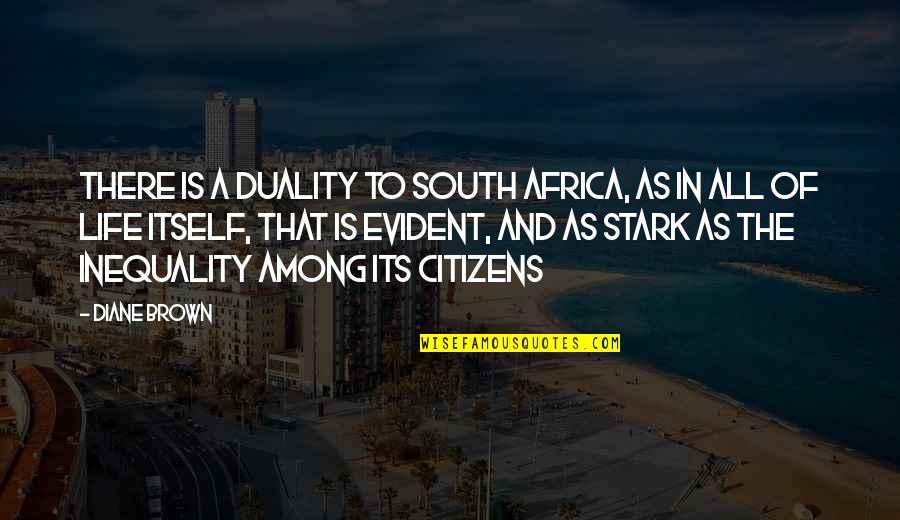 There is a duality to South Africa, as in all of life itself, that is evident, and as stark as the inequality among its citizens —
Diane Brown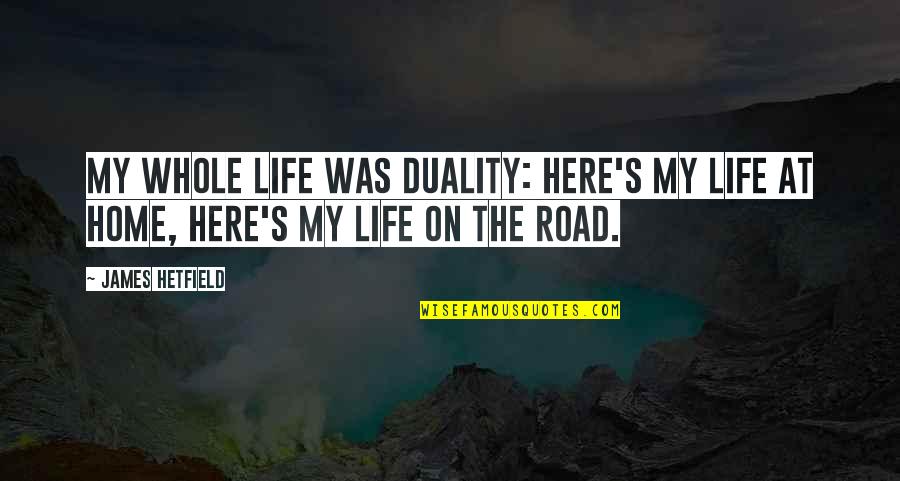 My whole life was duality: Here's my life at home, here's my life on the road. —
James Hetfield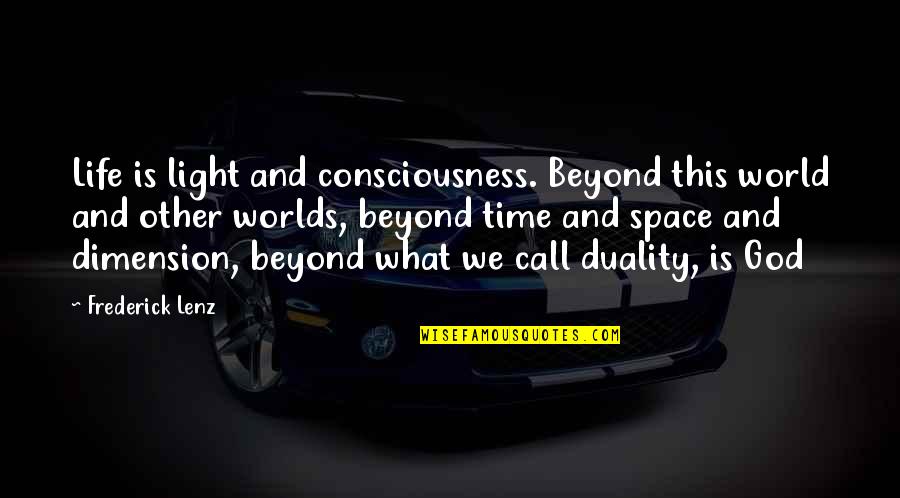 Life is light and consciousness. Beyond this world and other worlds, beyond time and space and dimension, beyond what we call duality, is God —
Frederick Lenz