Khem Veasna Quotes
Top 38 wise famous quotes and sayings by Khem Veasna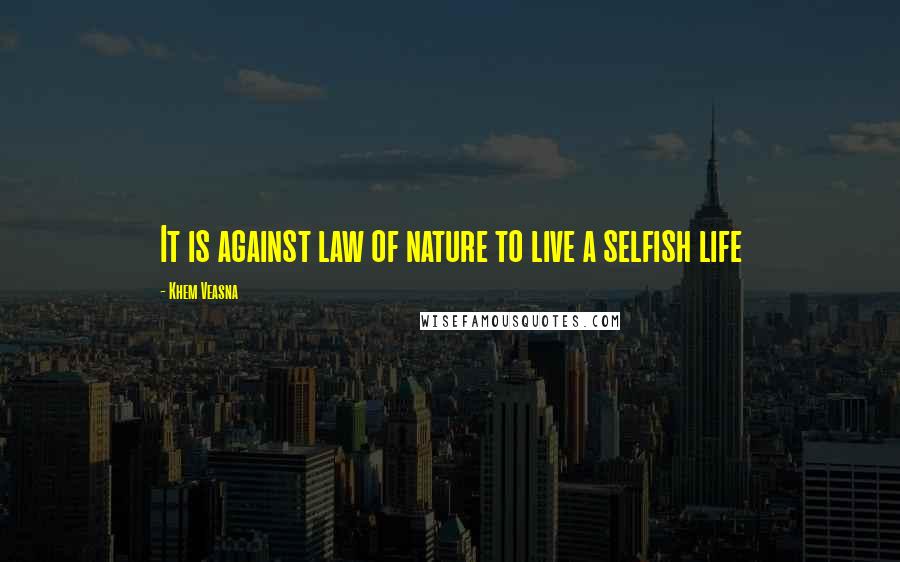 It is against law of nature to live a selfish life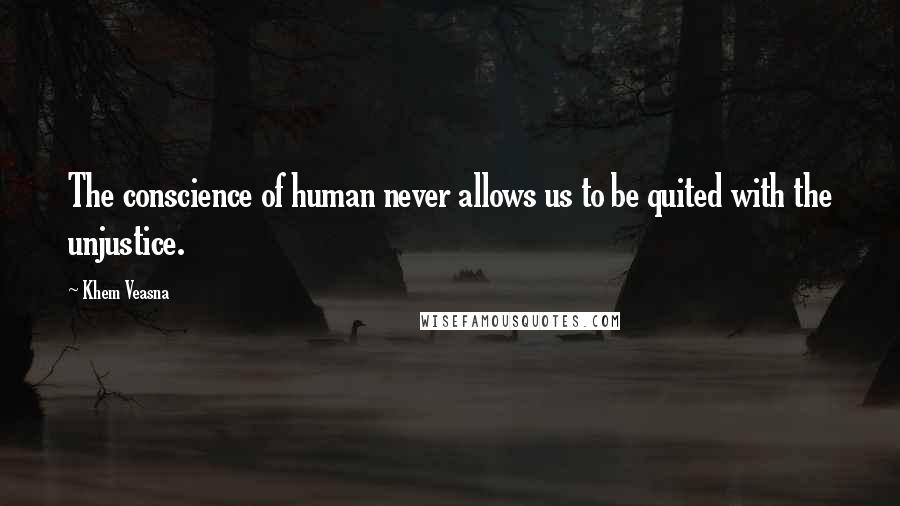 The conscience of human never allows us to be quited with the unjustice.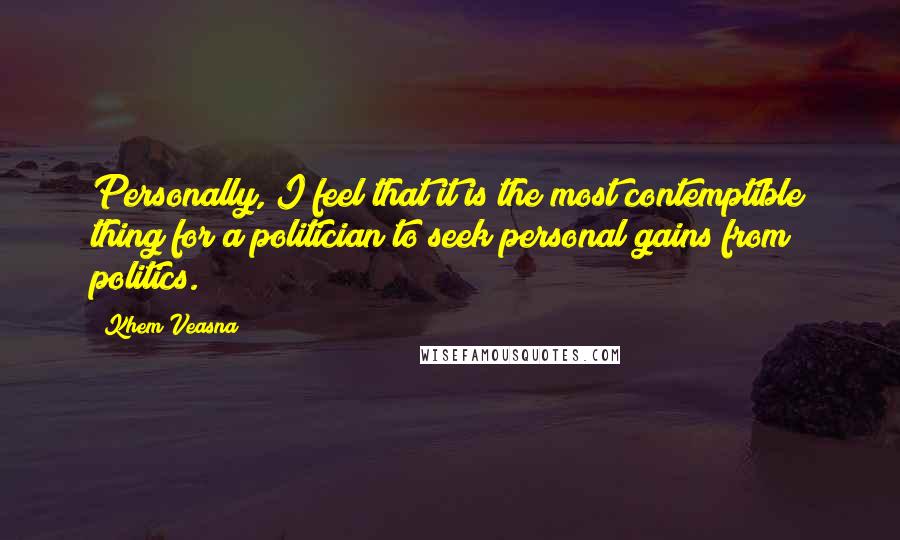 Personally, I feel that it is the most contemptible thing for a politician to seek personal gains from politics.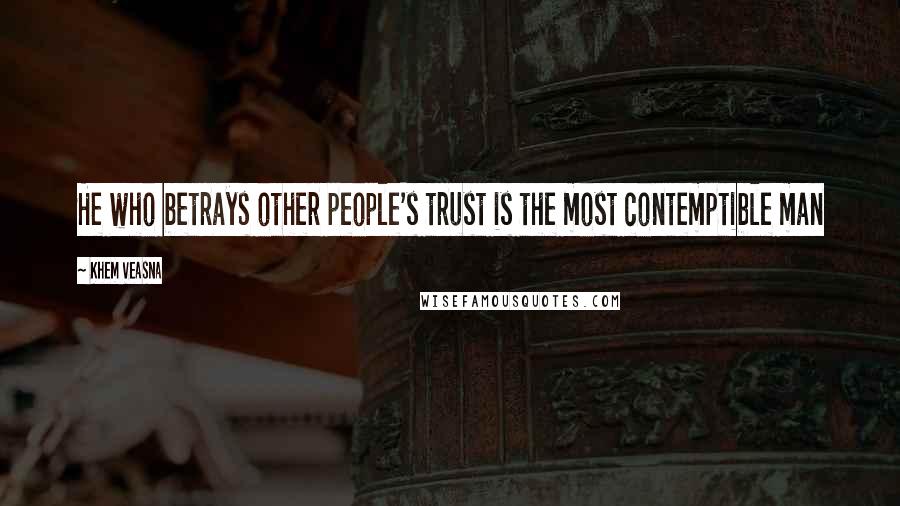 He who betrays other people's trust is the most contemptible man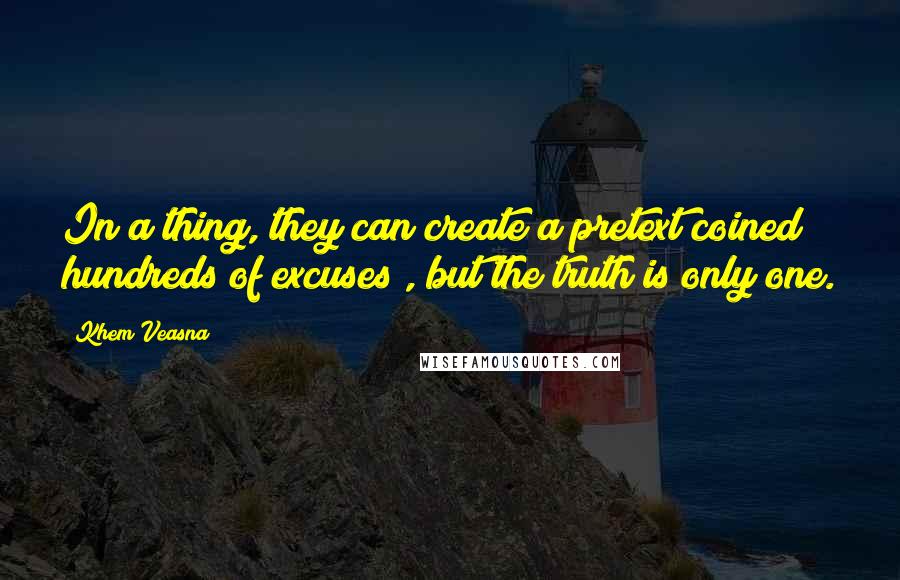 In a thing, they can create a pretext coined hundreds of excuses , but the truth is only one.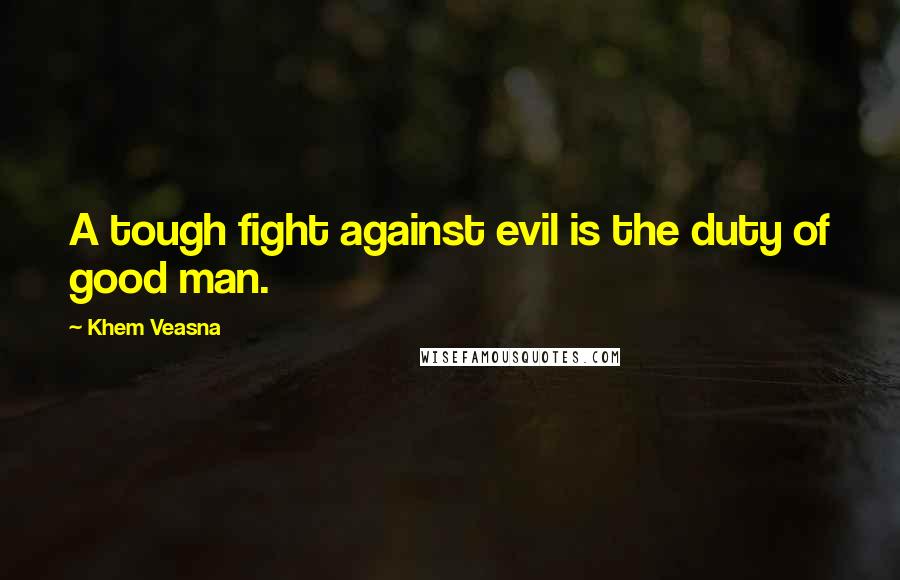 A tough fight against evil is the duty of good man.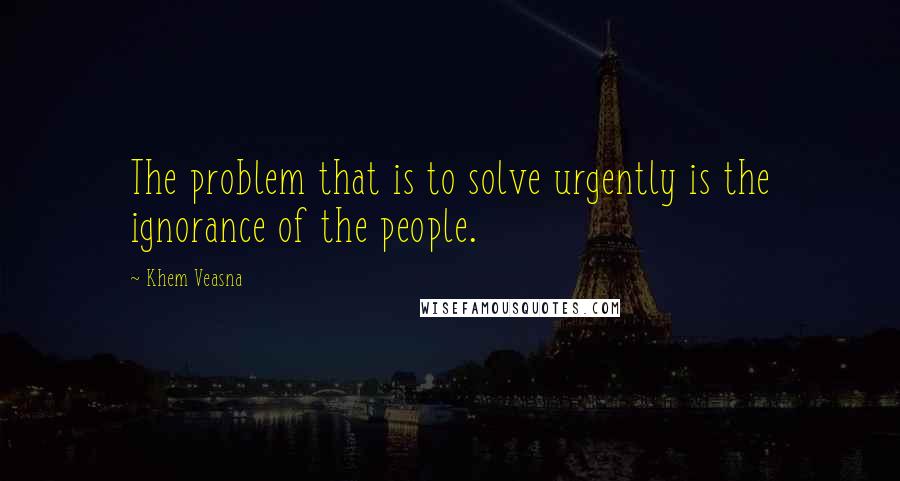 The problem that is to solve urgently is the ignorance of the people.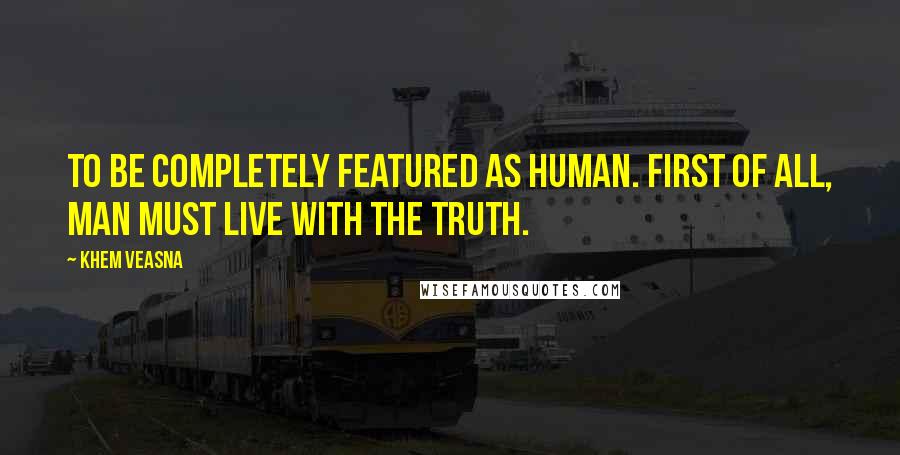 To be completely featured as human. First of all, man must live with the truth.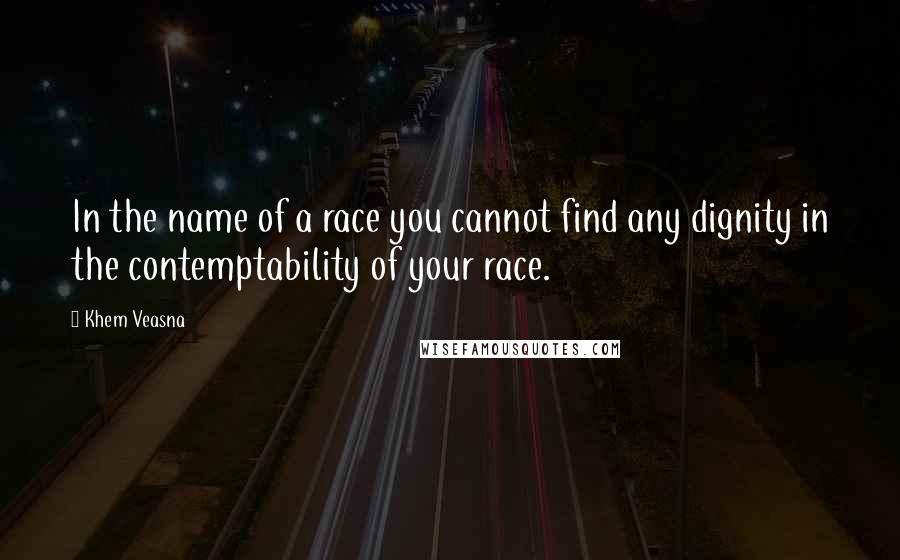 In the name of a race you cannot find any dignity in the contemptability of your race.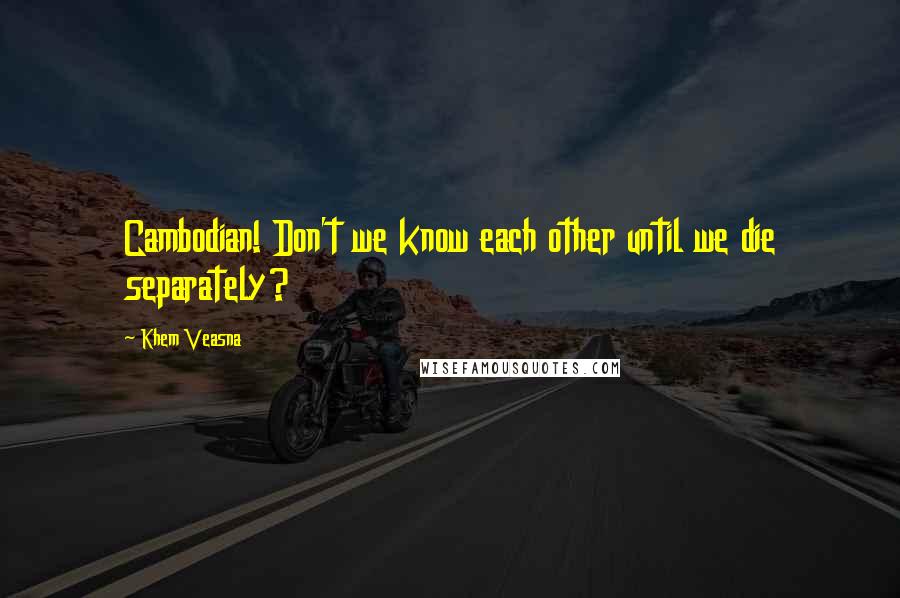 Cambodian! Don't we know each other until we die separately?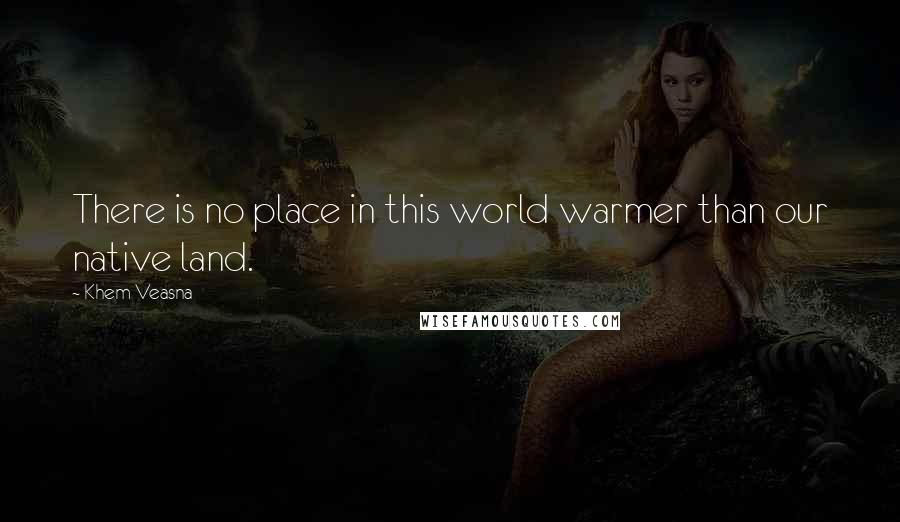 There is no place in this world warmer than our native land.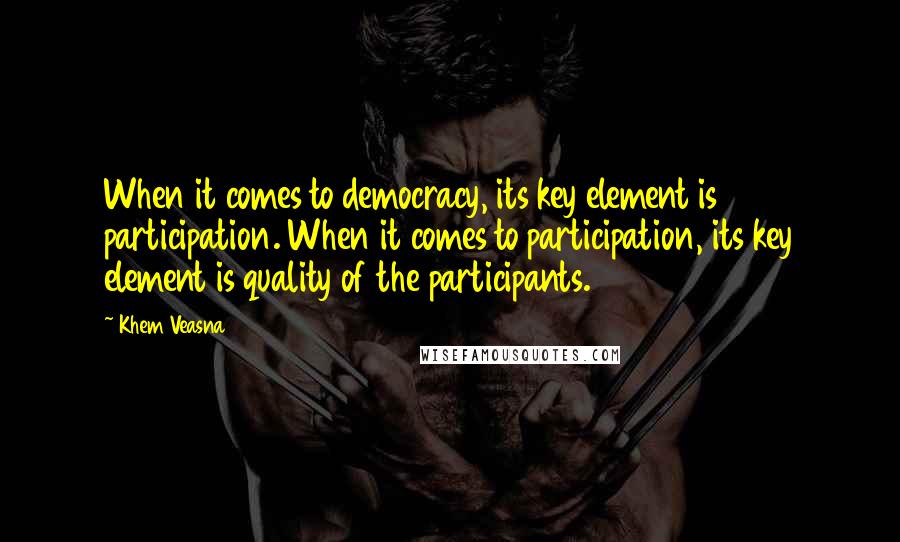 When it comes to democracy, its key element is participation. When it comes to participation, its key element is quality of the participants.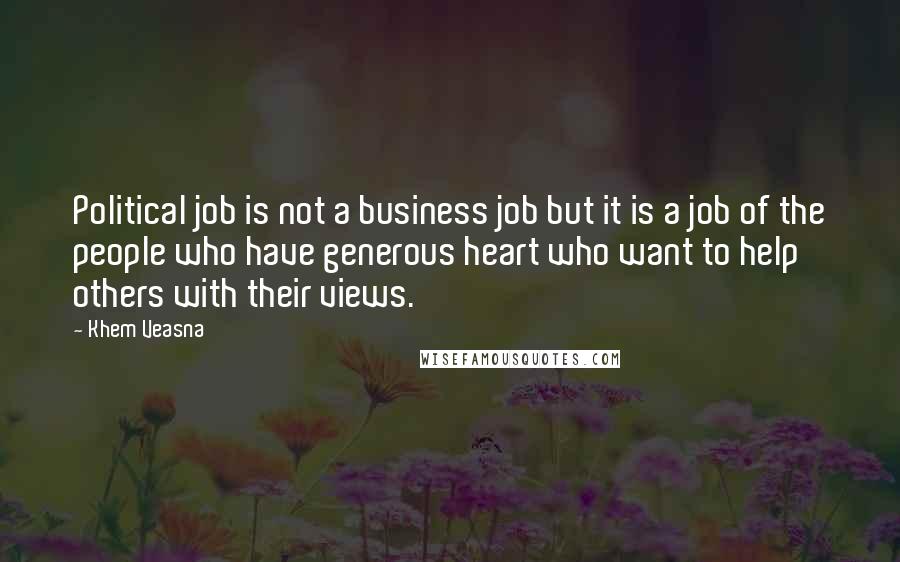 Political job is not a business job but it is a job of the people who have generous heart who want to help others with their views.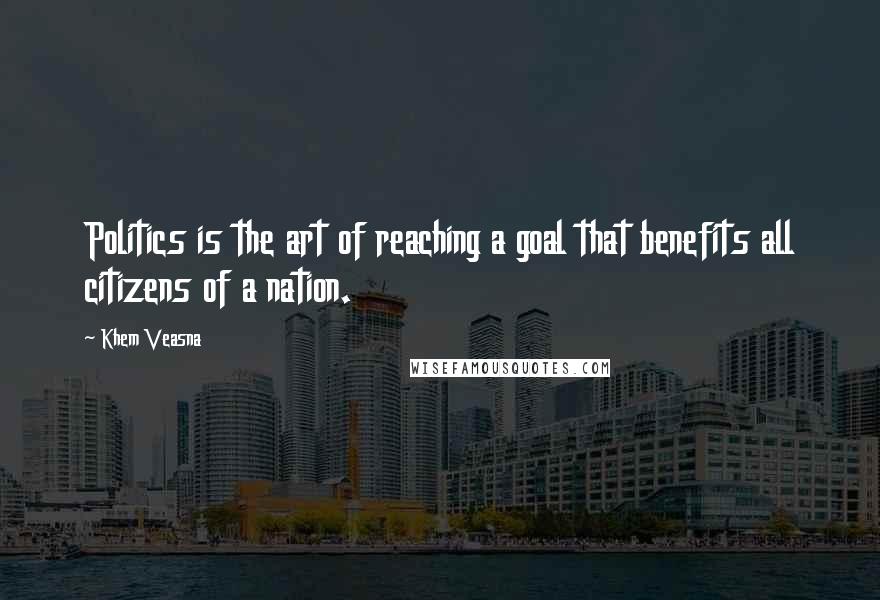 Politics is the art of reaching a goal that benefits all citizens of a nation.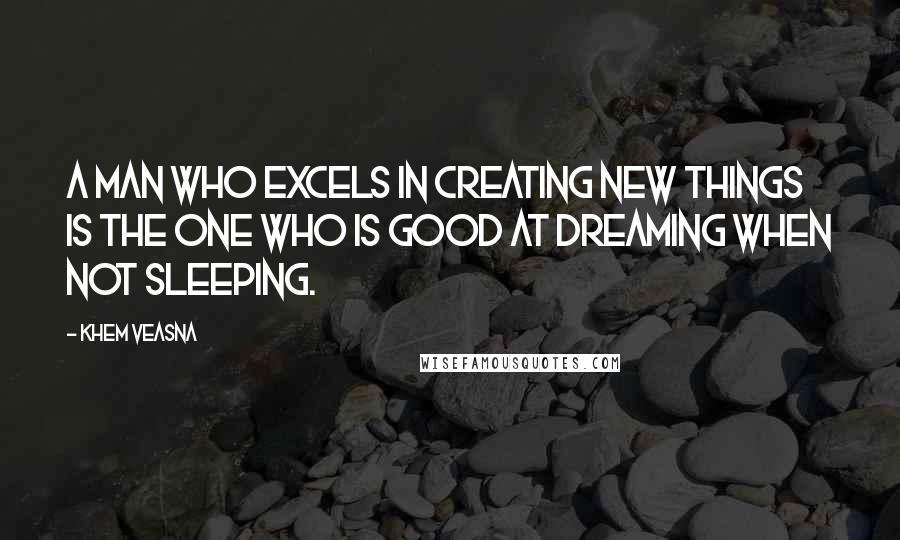 A man who excels in creating new things is the one who is good at dreaming when not sleeping.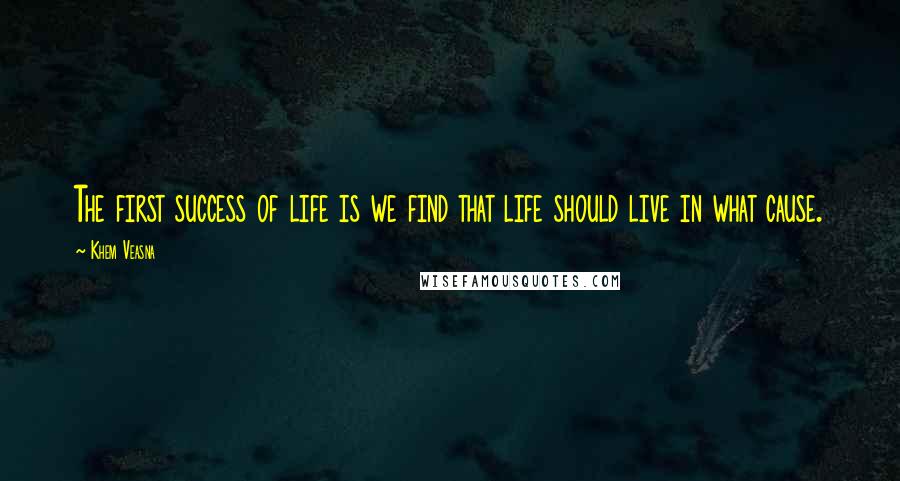 The first success of life is we find that life should live in what cause.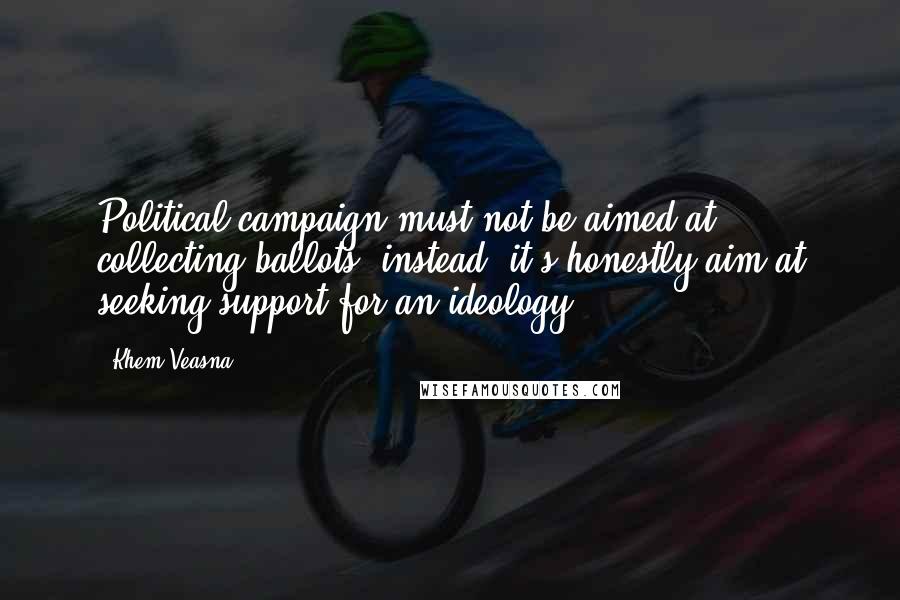 Political campaign must not be aimed at collecting ballots, instead, it's honestly aim at seeking support for an ideology.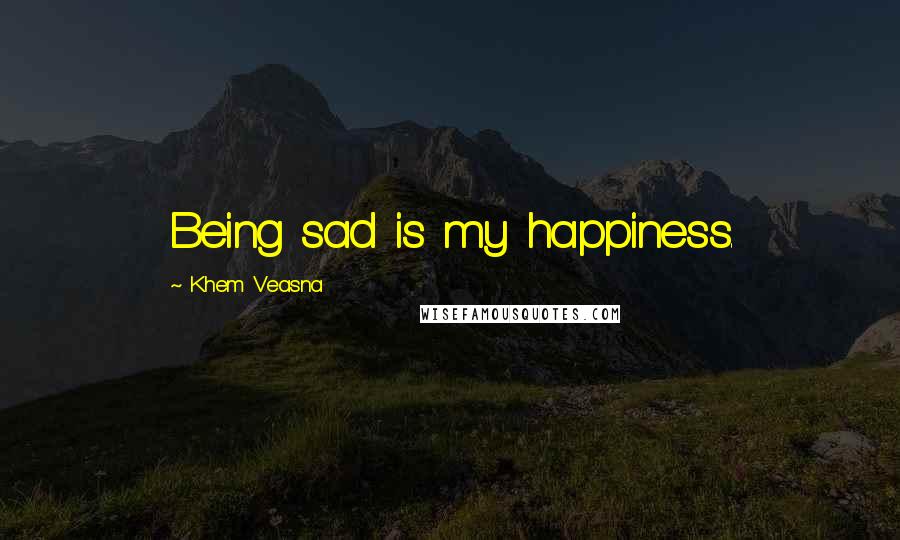 Being sad is my happiness.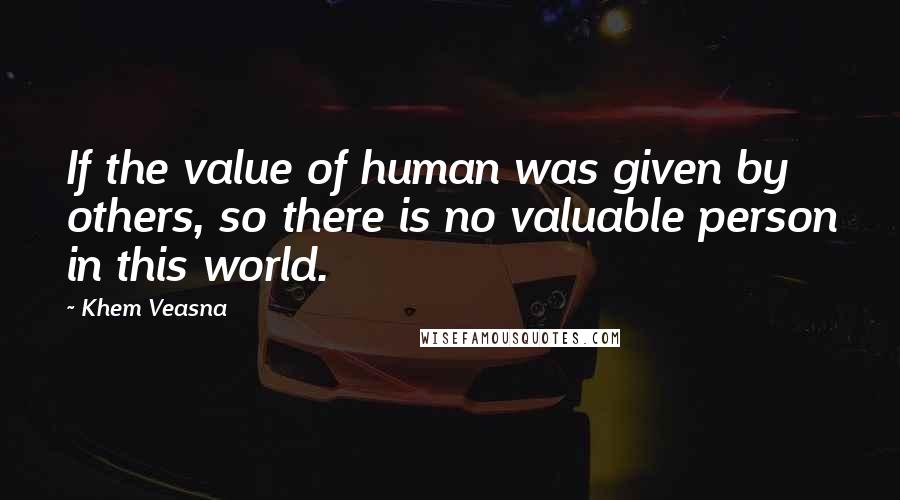 If the value of human was given by others, so there is no valuable person in this world.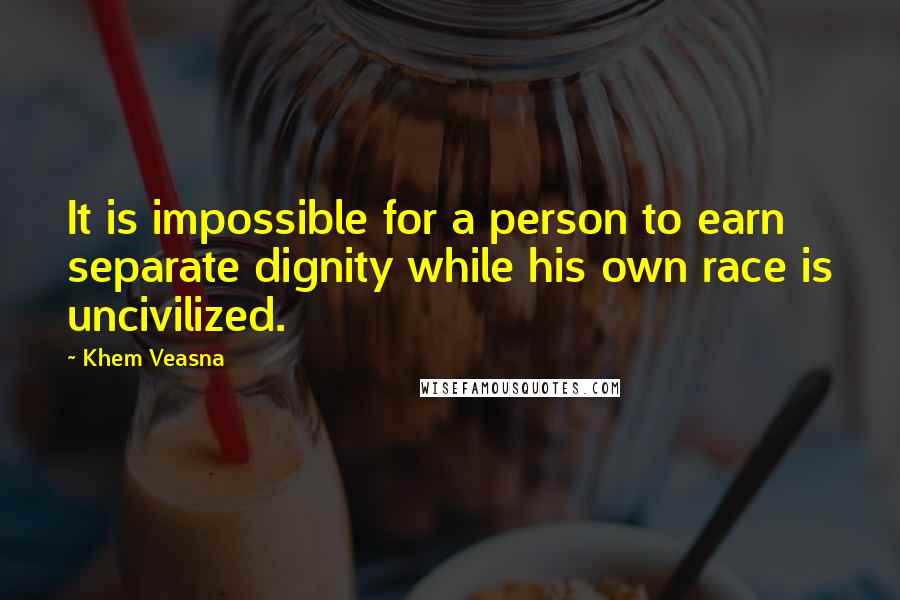 It is impossible for a person to earn separate dignity while his own race is uncivilized.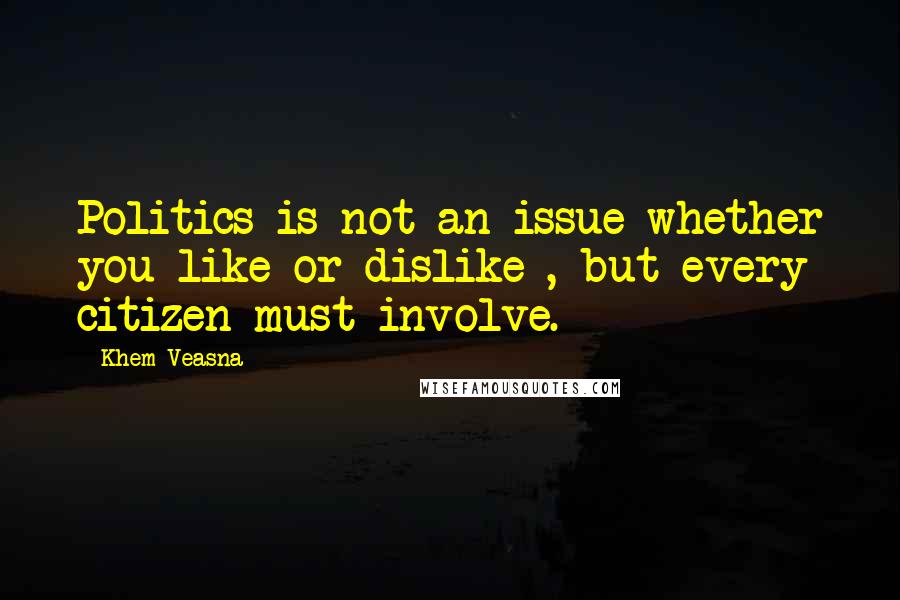 Politics is not an issue whether you like or dislike , but every citizen must involve.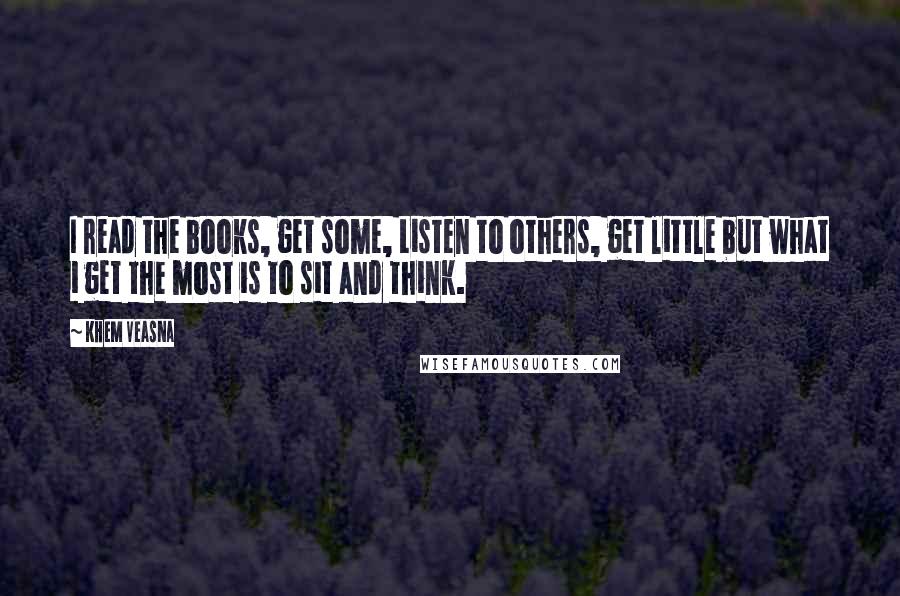 I read the books, get some, Listen to others, get little but what i get the most is to sit and think.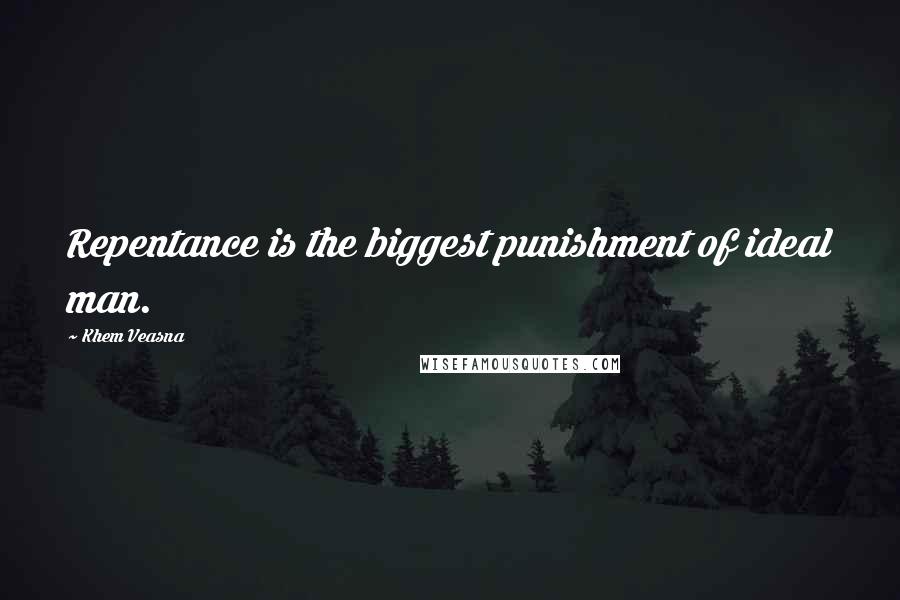 Repentance is the biggest punishment of ideal man.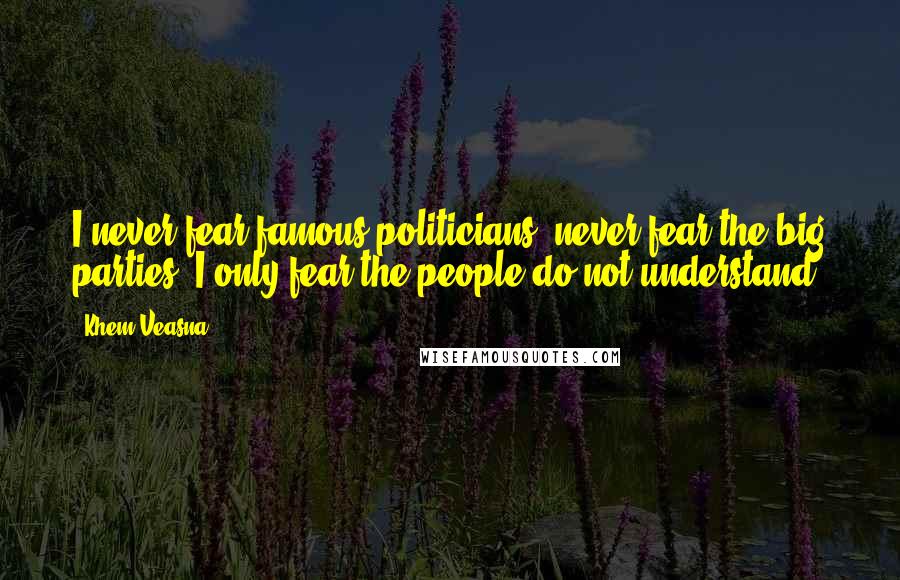 I never fear famous politicians, never fear the big parties, I only fear the people do not understand.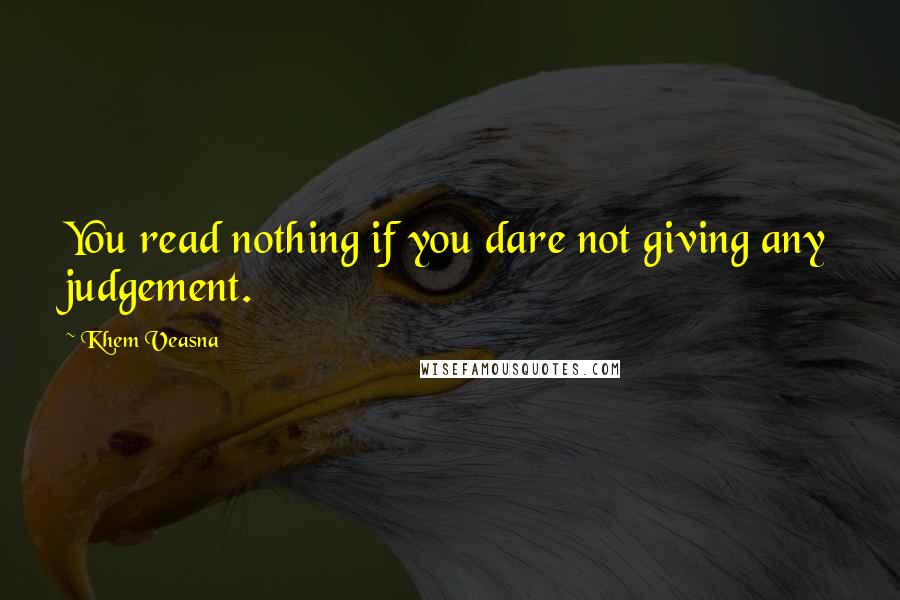 You read nothing if you dare not giving any judgement.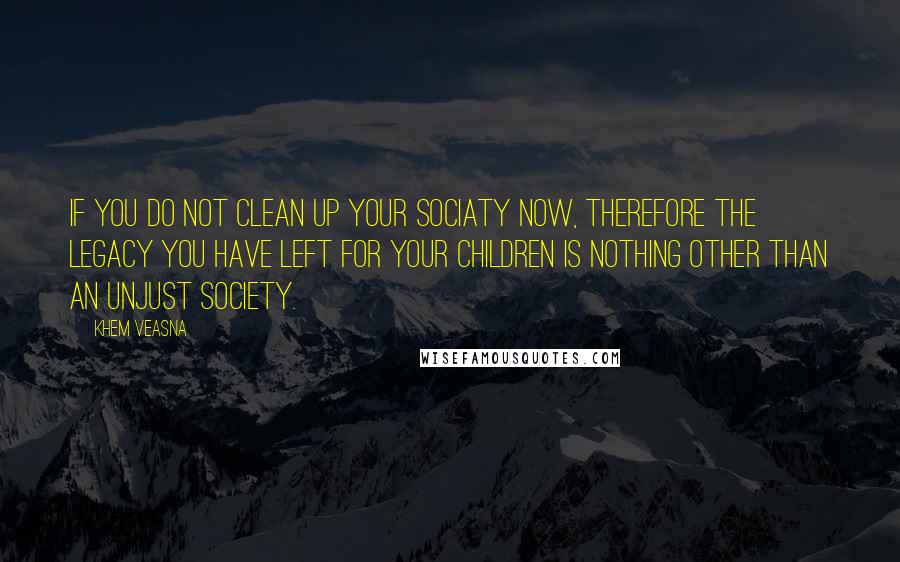 If you do not clean up your sociaty now, therefore the legacy you have left for your children is nothing other than an unjust society.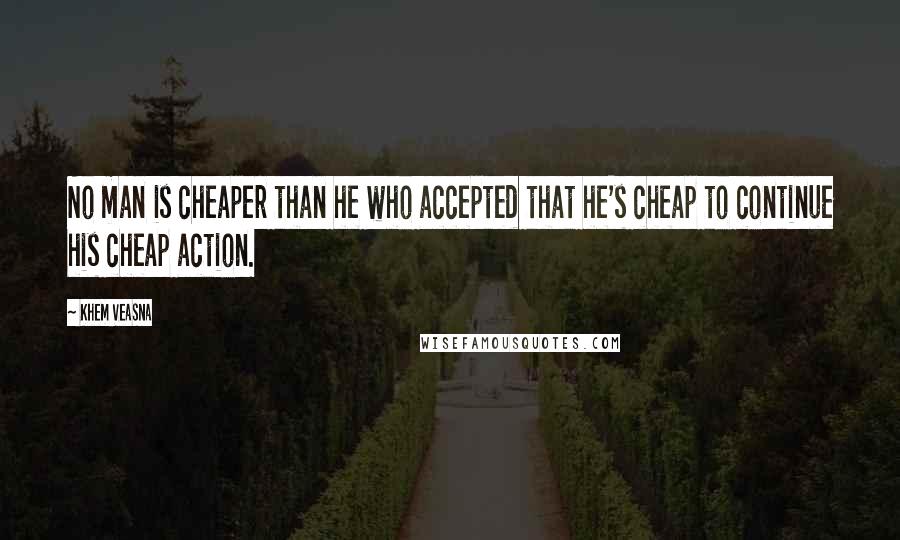 No man is cheaper than he who accepted that he's cheap to continue his cheap action.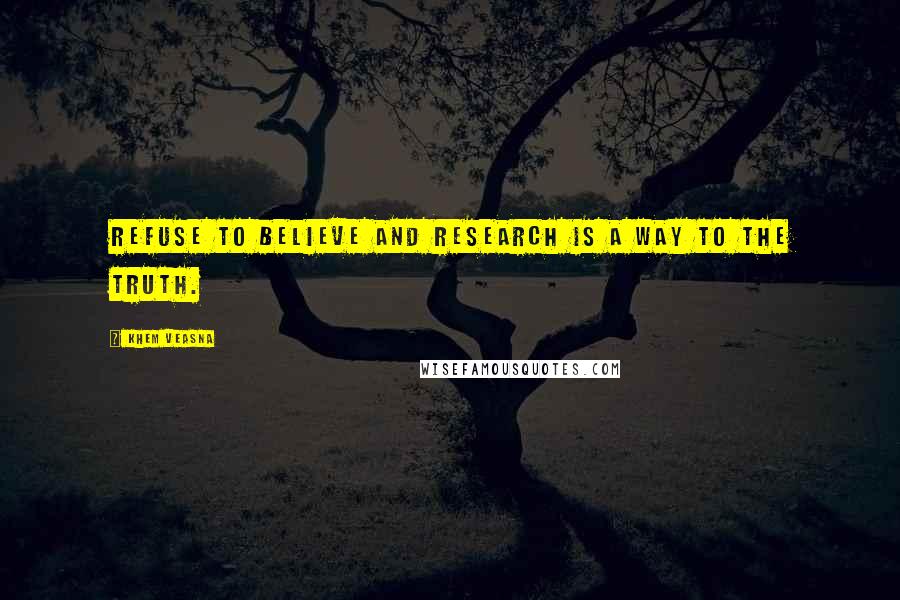 Refuse to believe and research is a way to the truth.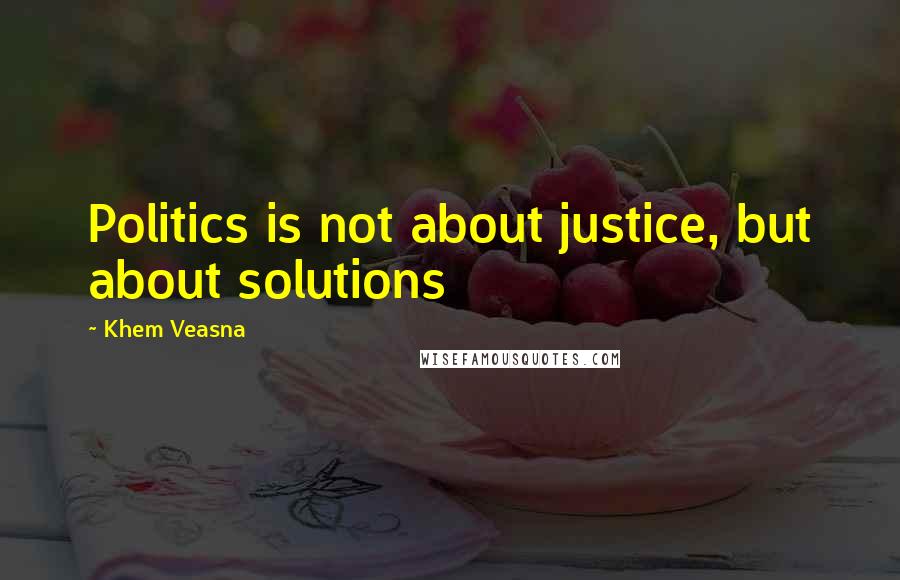 Politics is not about justice, but about solutions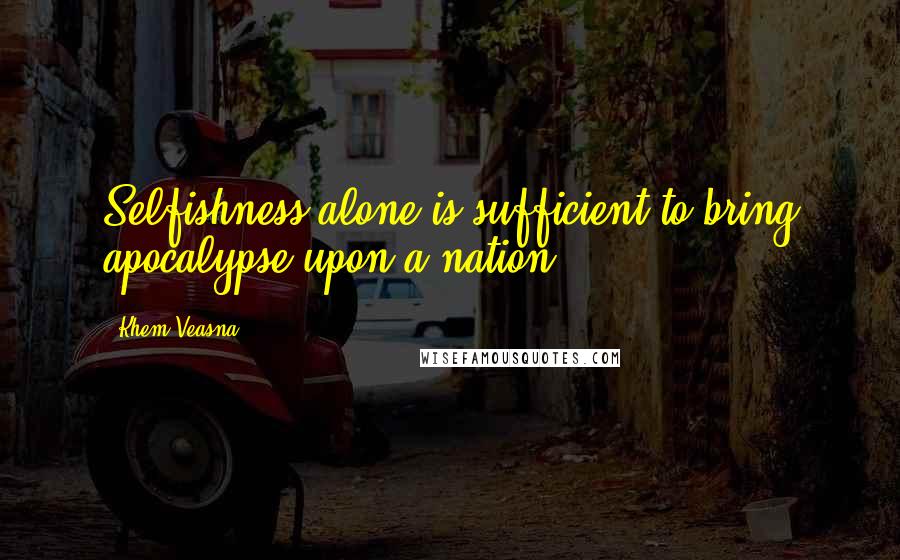 Selfishness alone is sufficient to bring apocalypse upon a nation.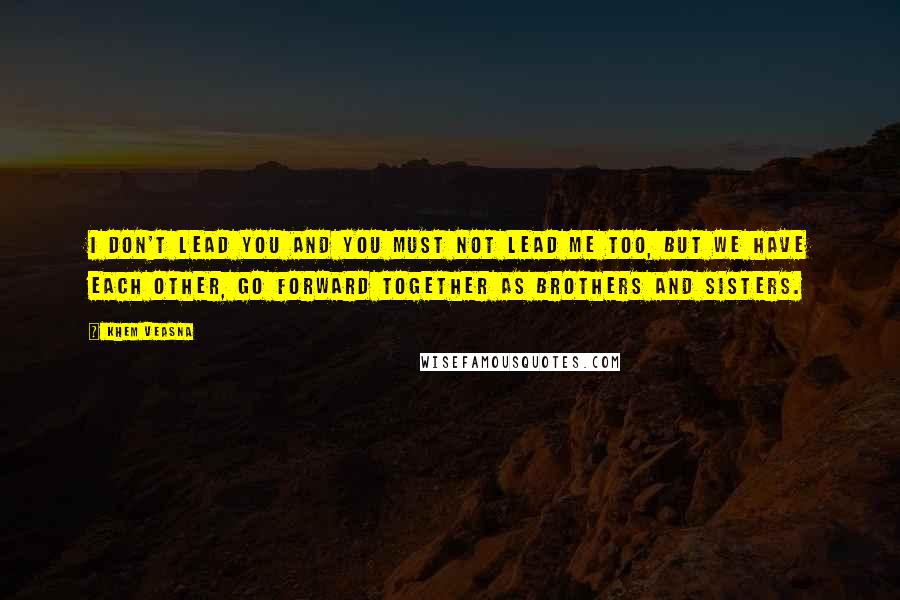 I don't lead you and you must not lead me too, but we have each other, go forward together as brothers and sisters.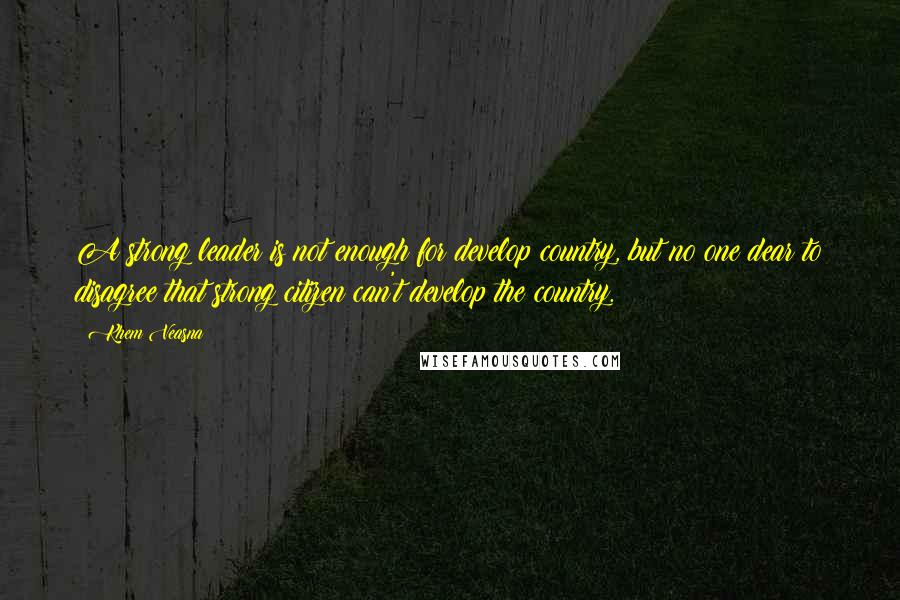 A strong leader is not enough for develop country, but no one dear to disagree that strong citizen can't develop the country.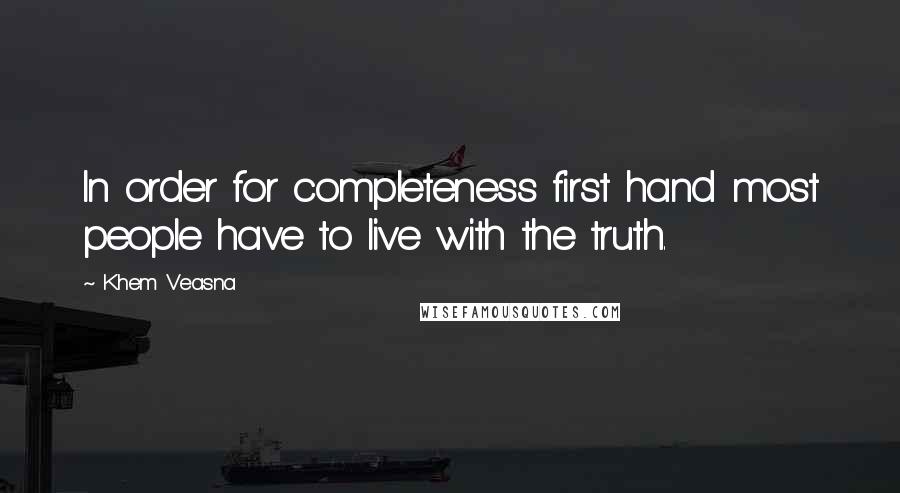 In order for completeness first hand most people have to live with the truth.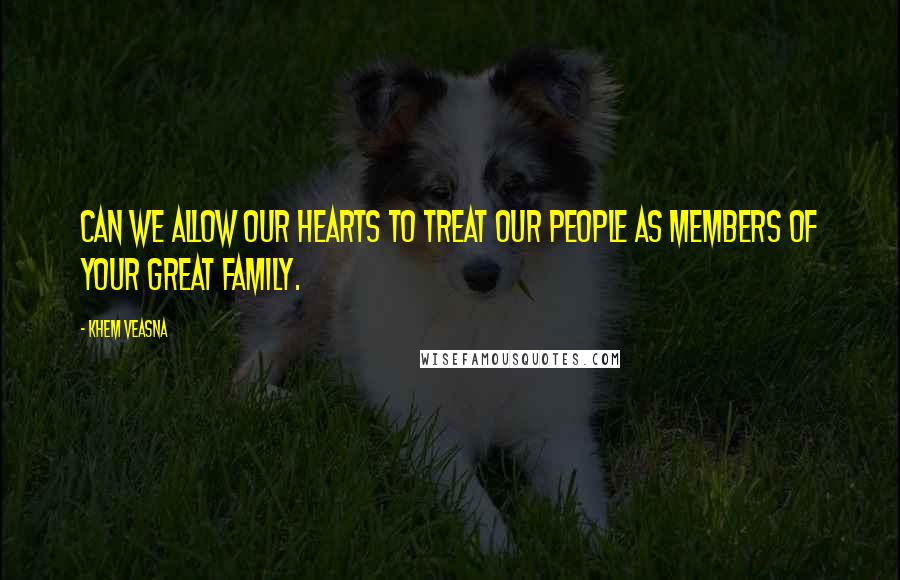 Can we allow our hearts to treat our people as members of your great family.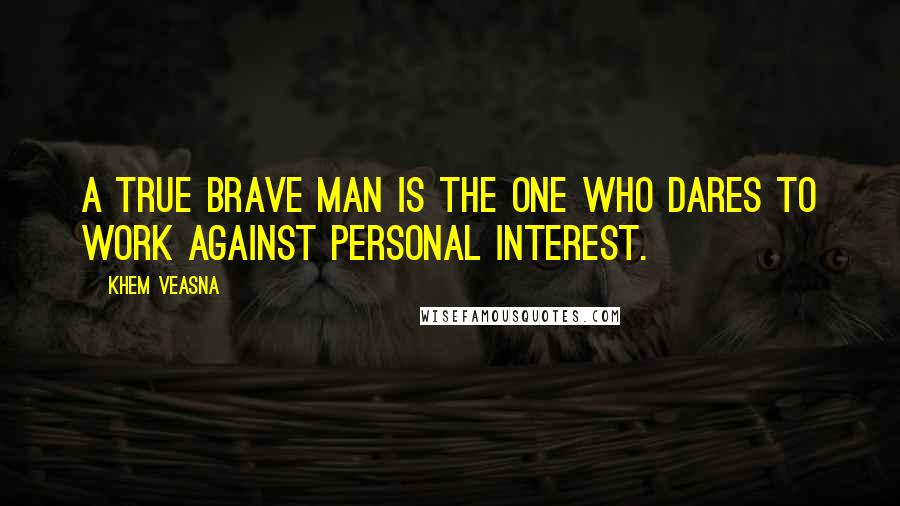 A true brave man is the one who dares to work against personal interest.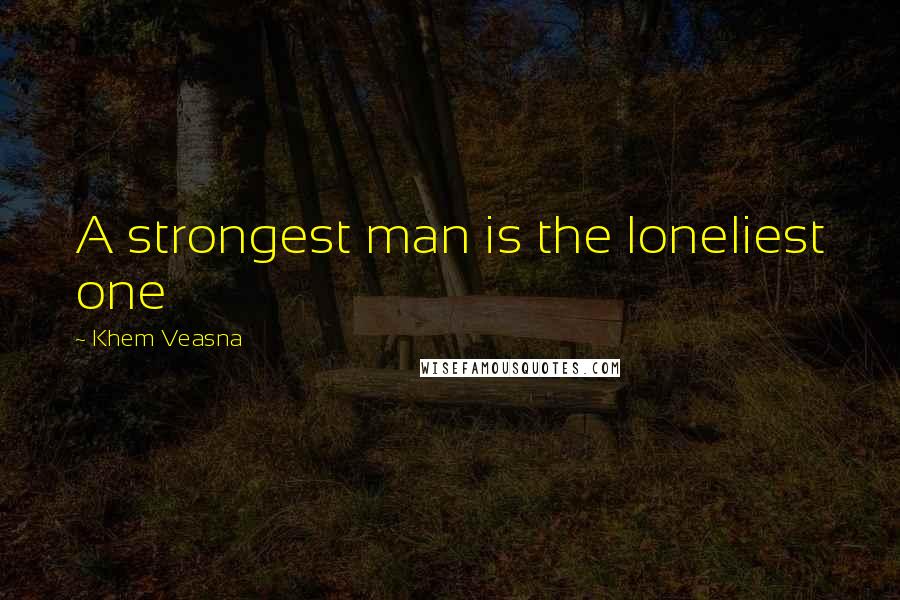 A strongest man is the loneliest one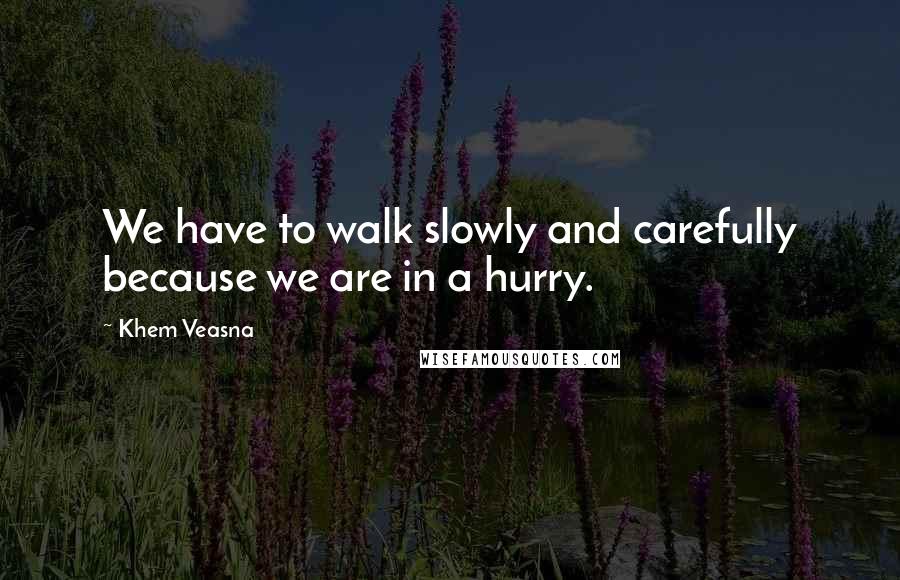 We have to walk slowly and carefully because we are in a hurry.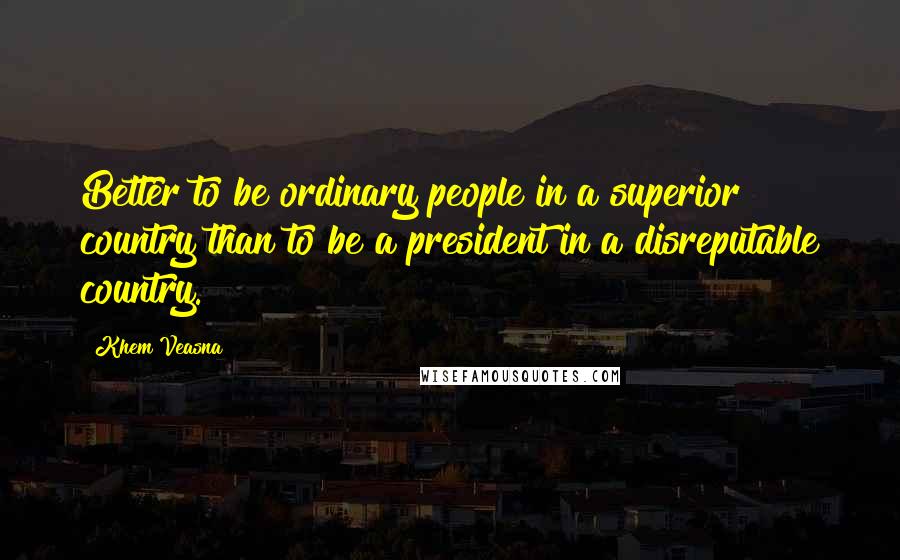 Better to be ordinary people in a superior country than to be a president in a disreputable country.