Best Heart Broken Quotes
Collection of top 64 famous quotes about Best Heart Broken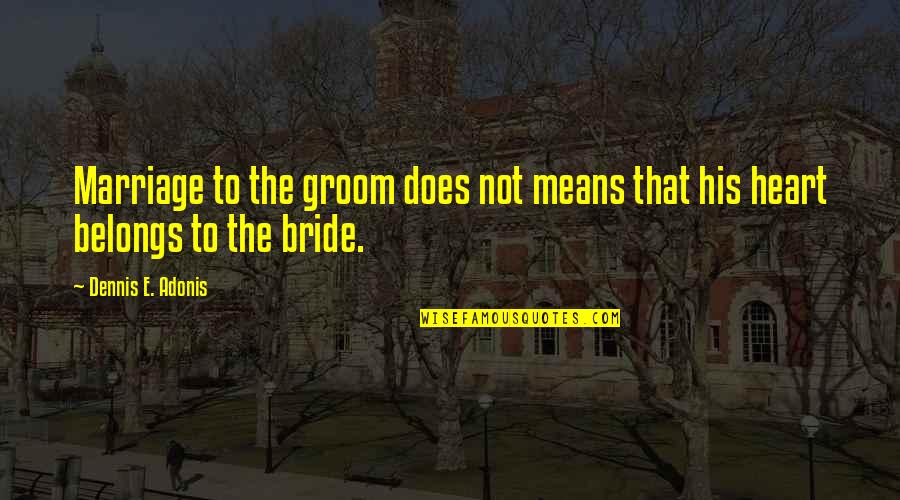 Marriage to the groom does not means that his heart belongs to the bride.
—
Dennis E. Adonis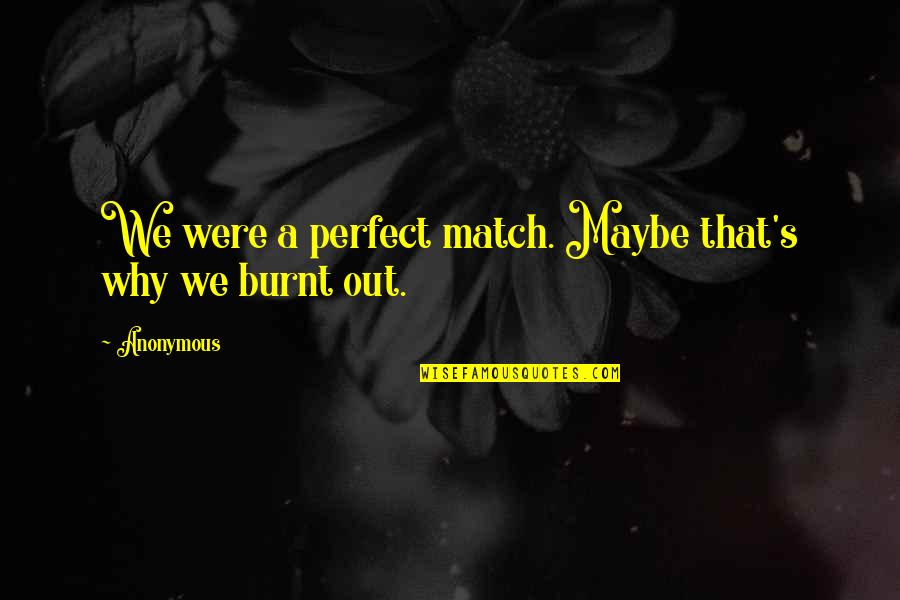 We were a perfect match. Maybe that's why we burnt out.
—
Anonymous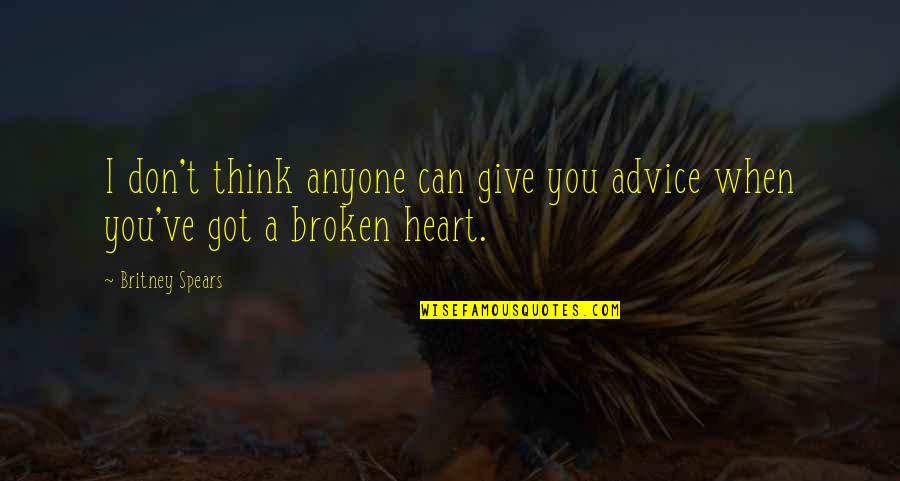 I don't think anyone can give you advice when you've got a broken heart.
—
Britney Spears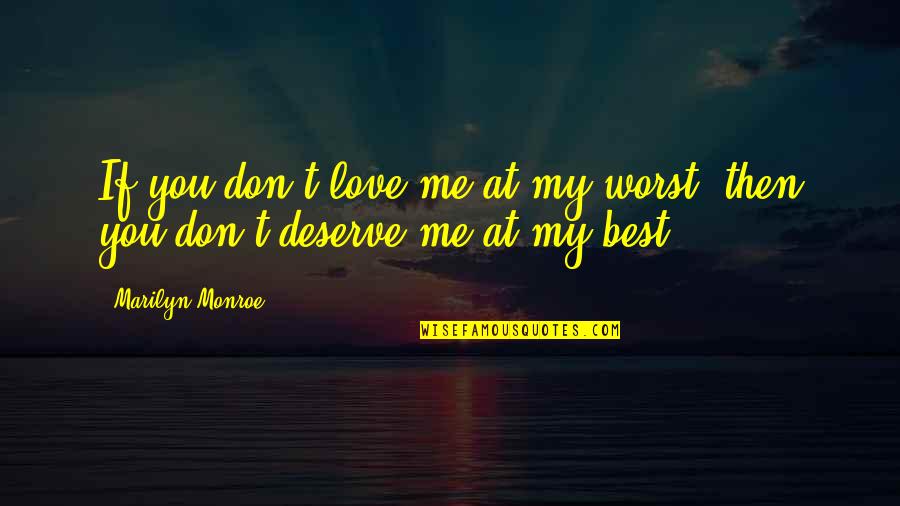 If you don't love me at my worst, then you don't deserve me at my best.
—
Marilyn Monroe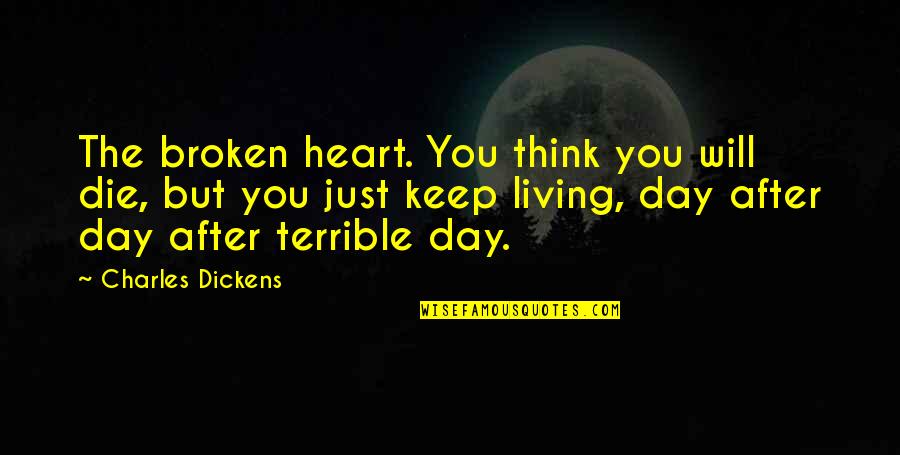 The broken heart. You think you will die, but you just keep living, day after day after terrible day.
—
Charles Dickens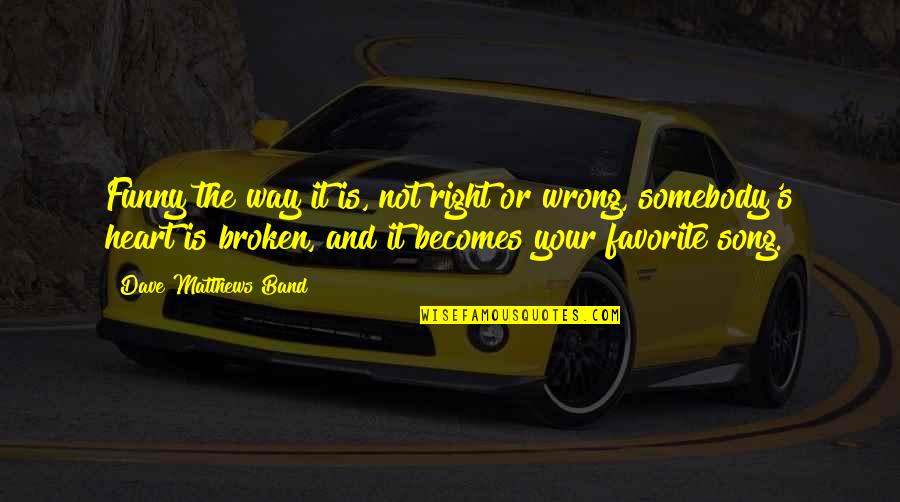 Funny the way it is, not right or wrong, somebody's heart is broken, and it becomes your favorite song.
—
Dave Matthews Band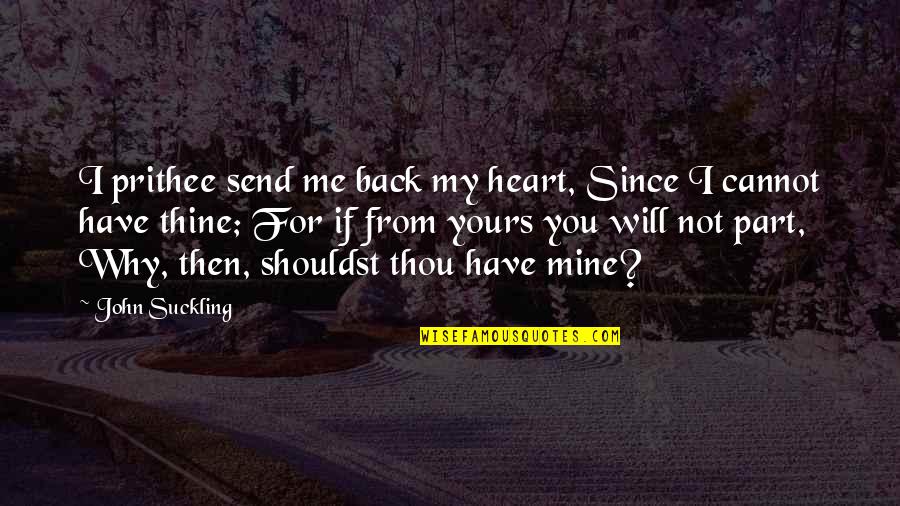 I prithee send me back my heart, Since I cannot have thine; For if from yours you will not part, Why, then, shouldst thou have mine?
—
John Suckling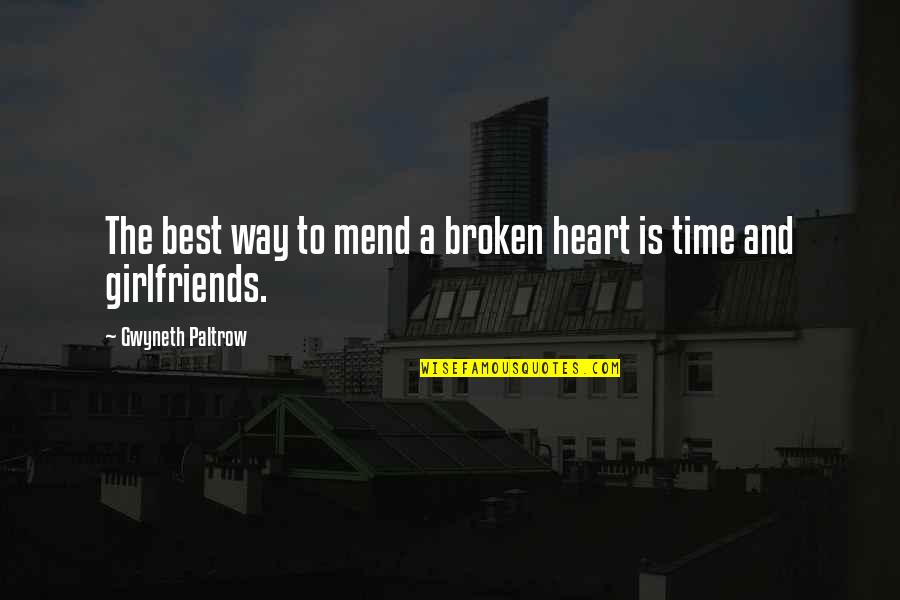 The best way to mend a broken heart is time and girlfriends.
—
Gwyneth Paltrow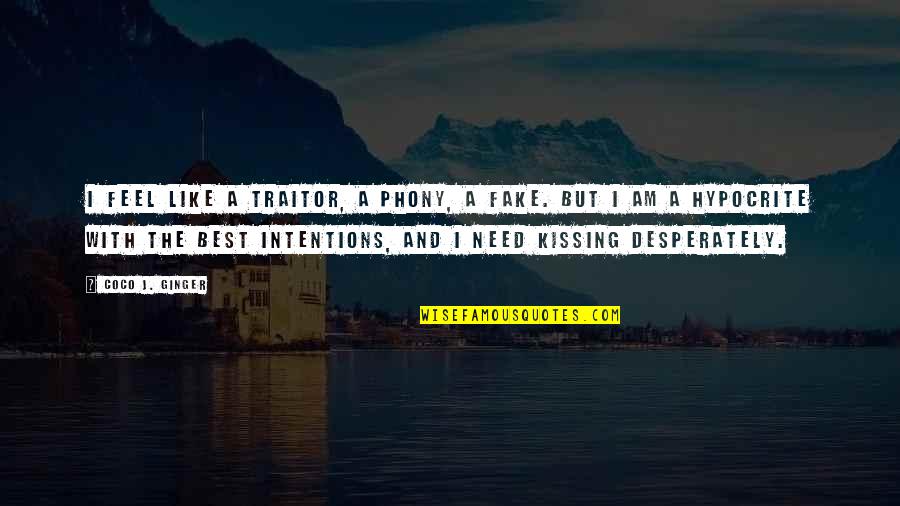 I feel like a traitor, a phony, a fake. But I am a hypocrite with the best intentions, and I need kissing desperately.
—
Coco J. Ginger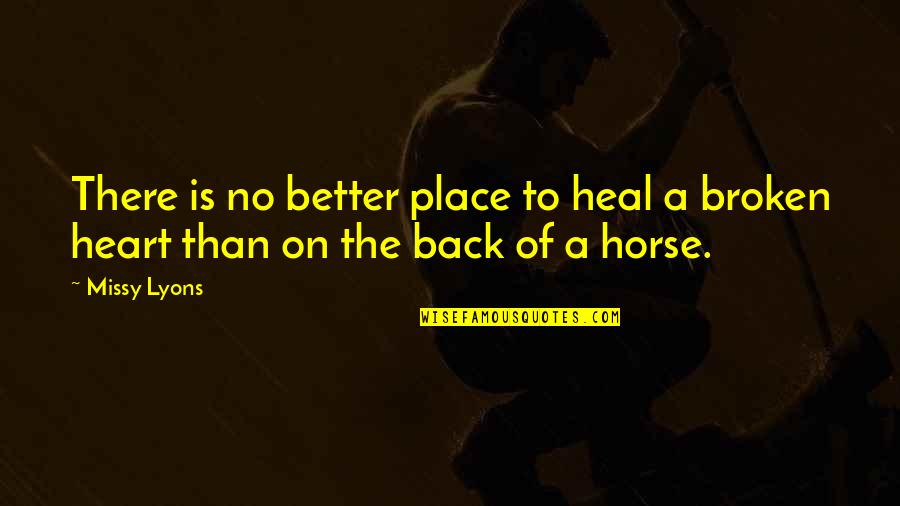 There is no better place to heal a broken heart than on the back of a horse.
—
Missy Lyons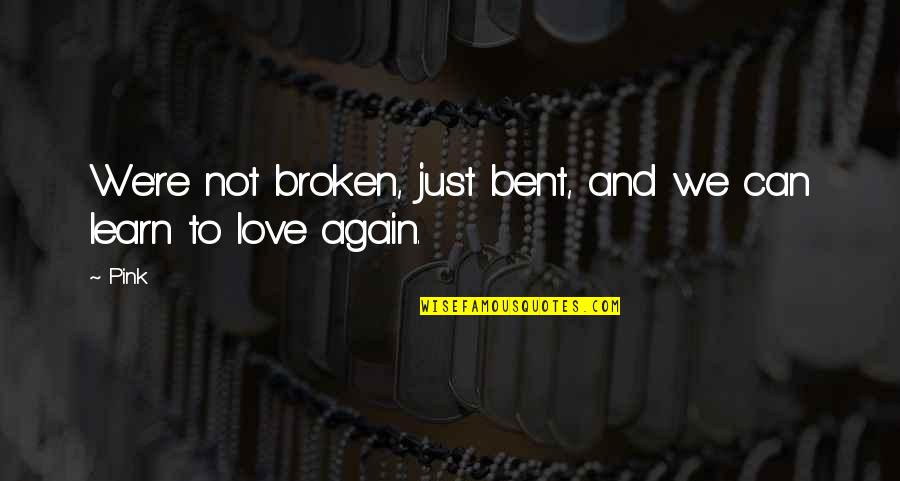 We're not broken, just bent, and we can learn to love again.
—
Pink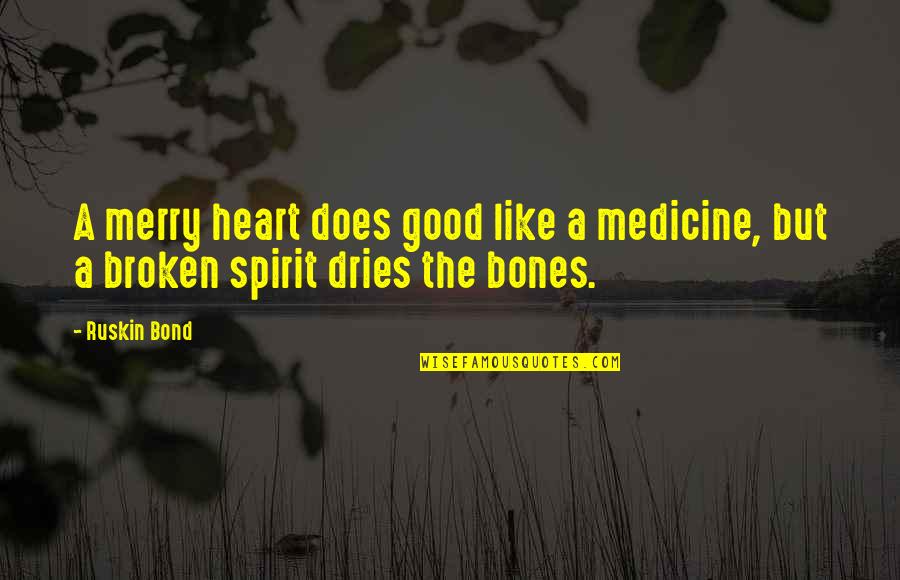 A merry heart does good like a medicine, but a broken spirit dries the bones.
—
Ruskin Bond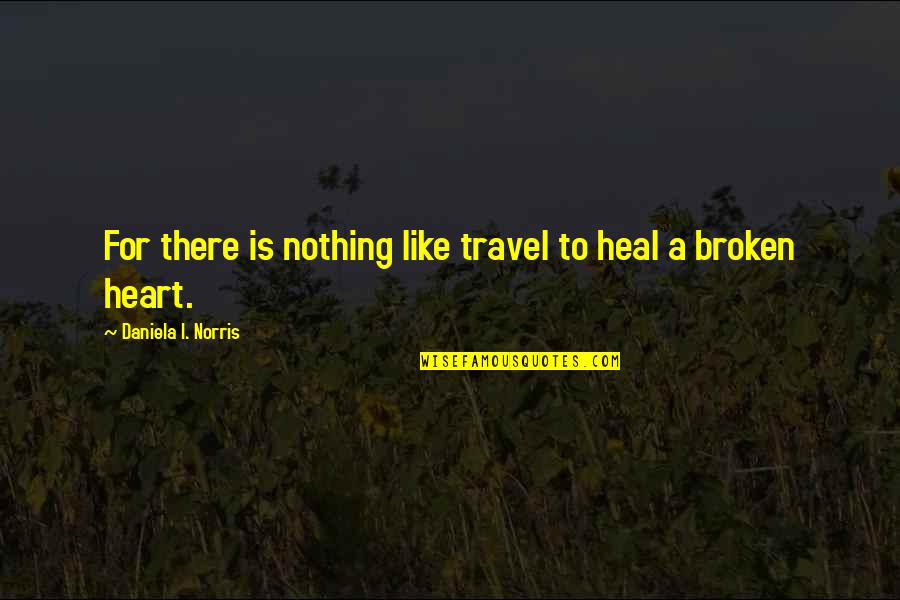 For there is nothing like travel to heal a broken heart.
—
Daniela I. Norris
The prayer that prevails is not the work of lips and fingertips. It is the cry of a broken heart and the travail of a stricken soul.
—
Samuel Chadwick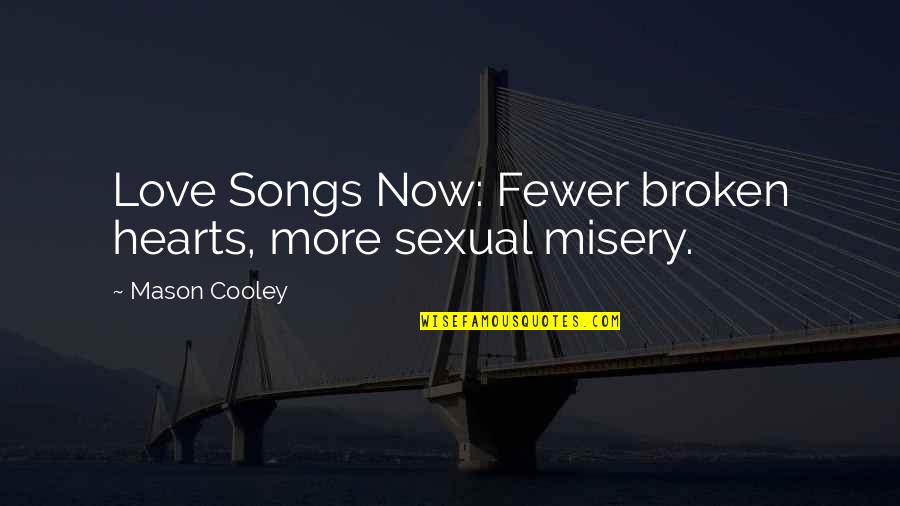 Love Songs Now: Fewer broken hearts, more sexual misery. —
Mason Cooley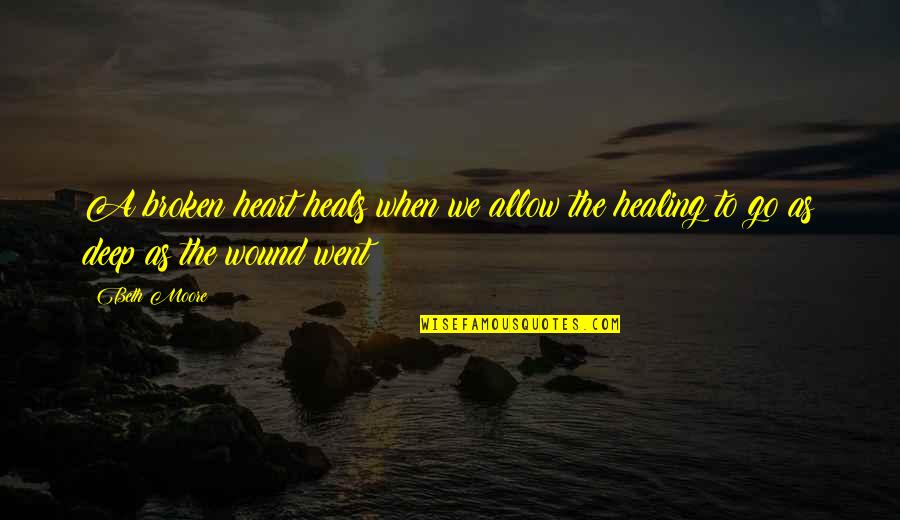 A broken heart heals when we allow the healing to go as deep as the wound went —
Beth Moore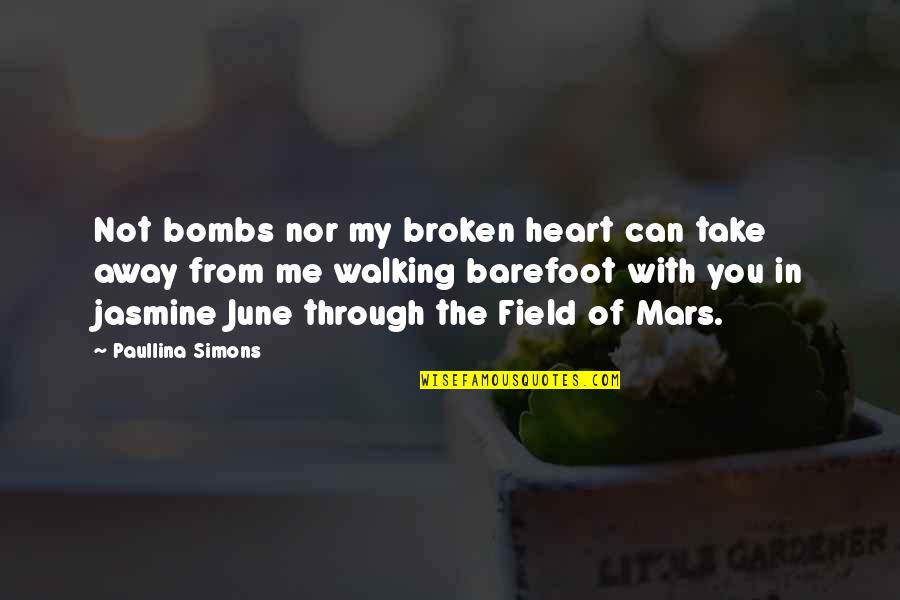 Not bombs nor my broken heart can take away from me walking barefoot with you in jasmine June through the Field of Mars. —
Paullina Simons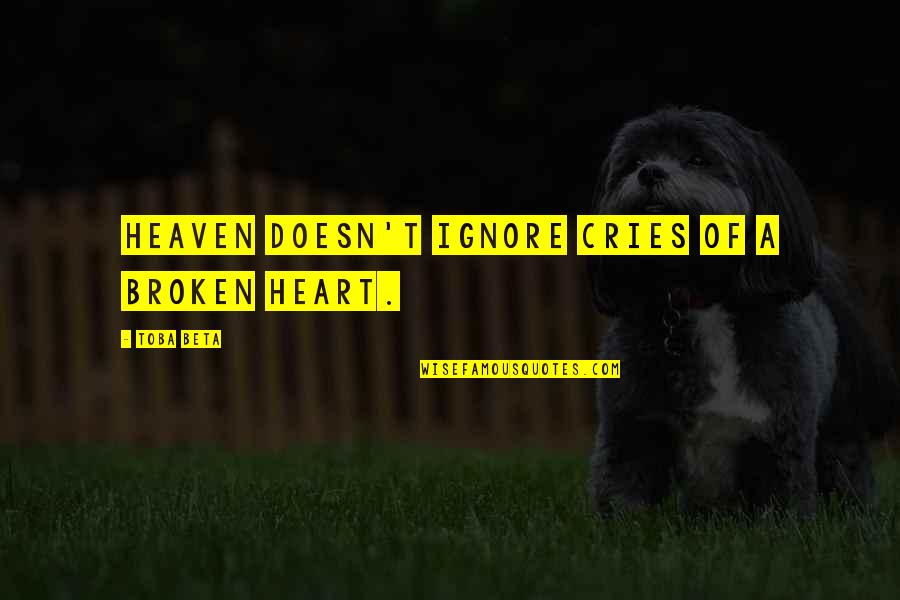 Heaven doesn't ignore cries of a broken heart. —
Toba Beta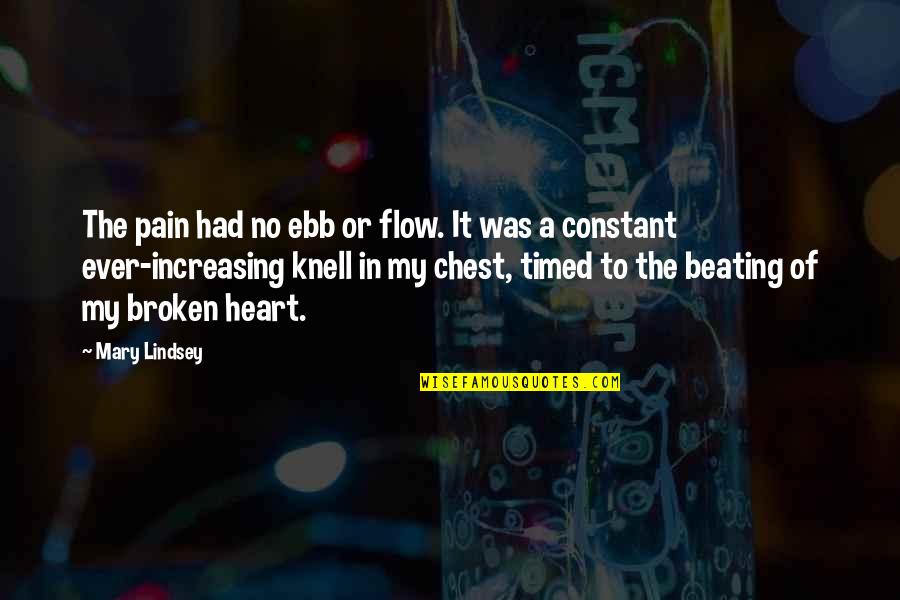 The pain had no ebb or flow. It was a constant ever-increasing knell in my chest, timed to the beating of my broken heart. —
Mary Lindsey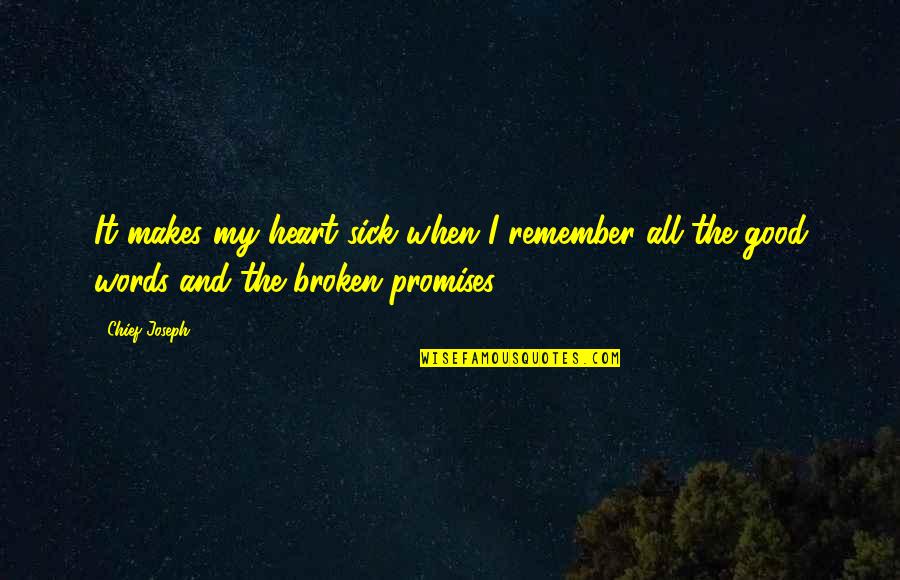 It makes my heart sick when I remember all the good words and the broken promises. —
Chief Joseph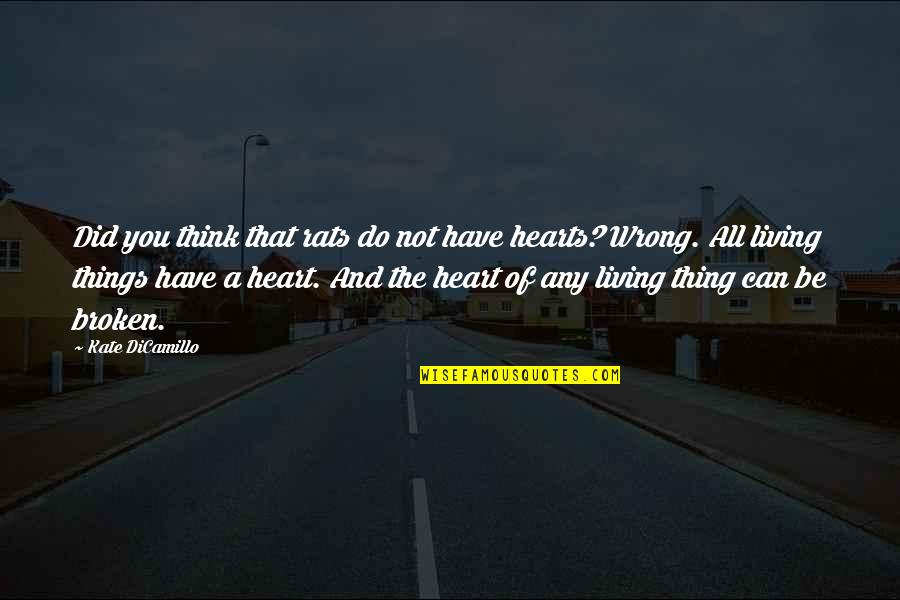 Did you think that rats do not have hearts? Wrong. All living things have a heart. And the heart of any living thing can be broken. —
Kate DiCamillo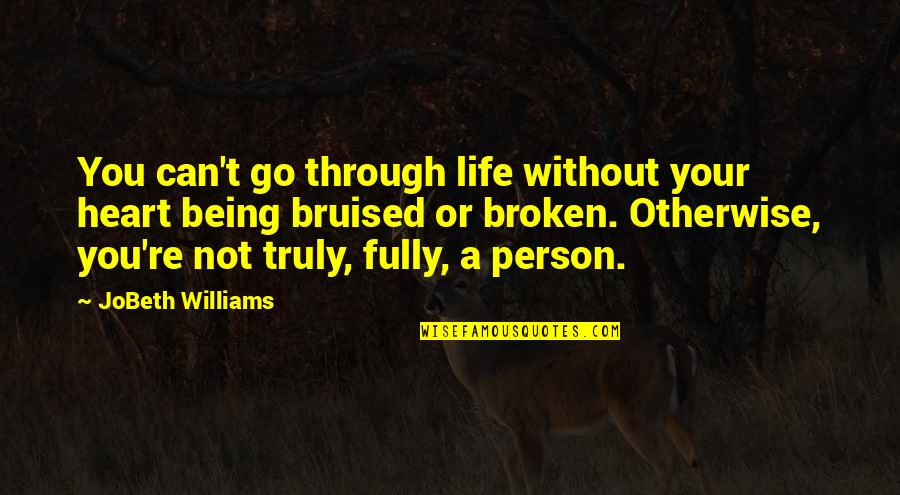 You can't go through life without your heart being bruised or broken. Otherwise, you're not truly, fully, a person. —
JoBeth Williams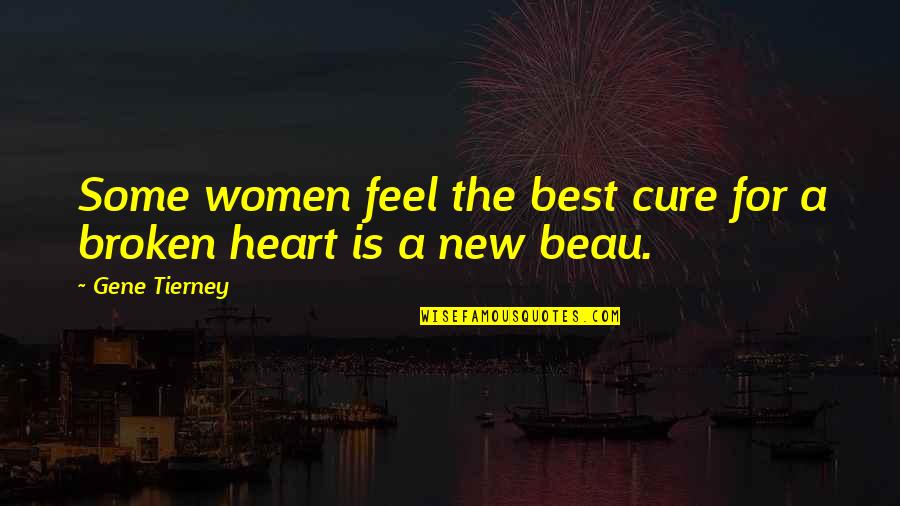 Some women feel the best cure for a broken heart is a new beau. —
Gene Tierney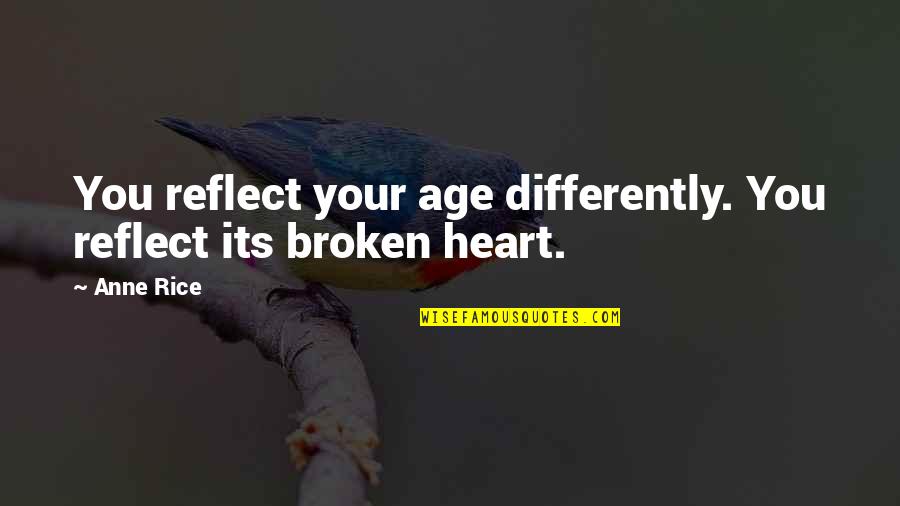 You reflect your age differently. You reflect its broken heart. —
Anne Rice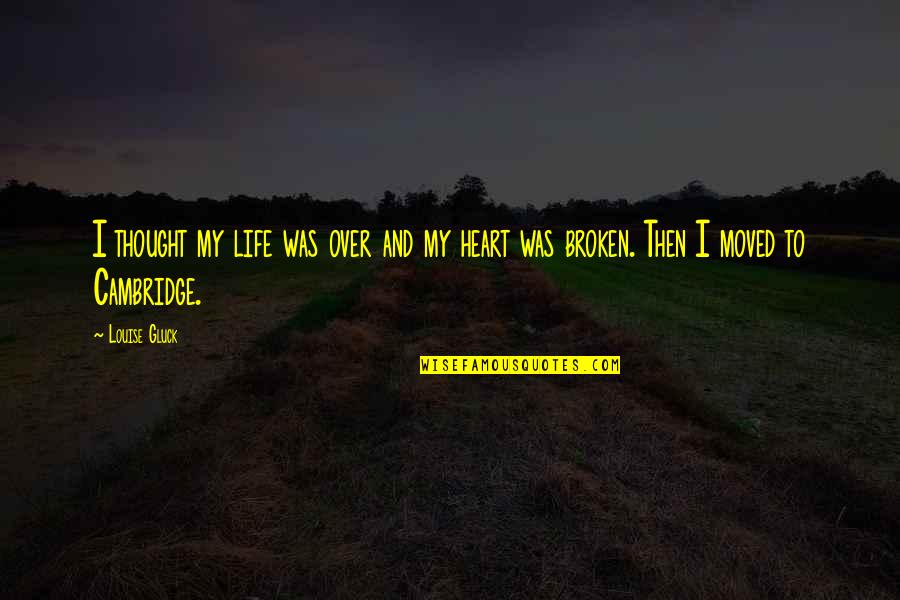 I thought my life was over and my heart was broken.
Then I moved to Cambridge. —
Louise Gluck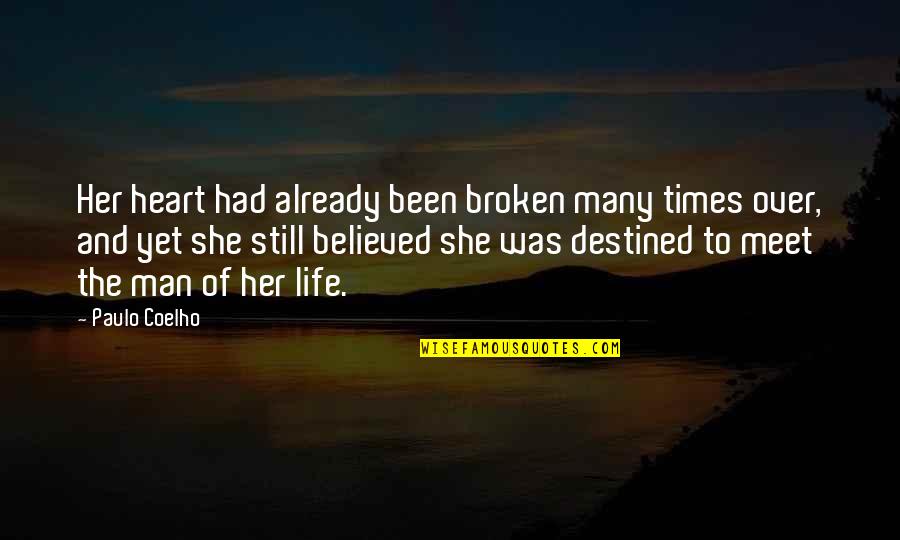 Her heart had already been broken many times over, and yet she still believed she was destined to meet the man of her life. —
Paulo Coelho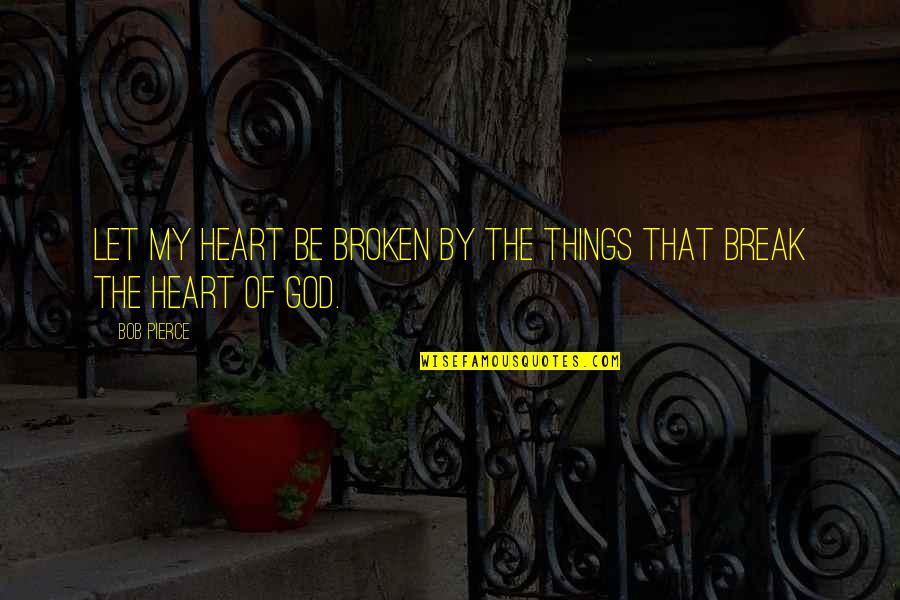 Let my heart be broken by the things that break the heart of God. —
Bob Pierce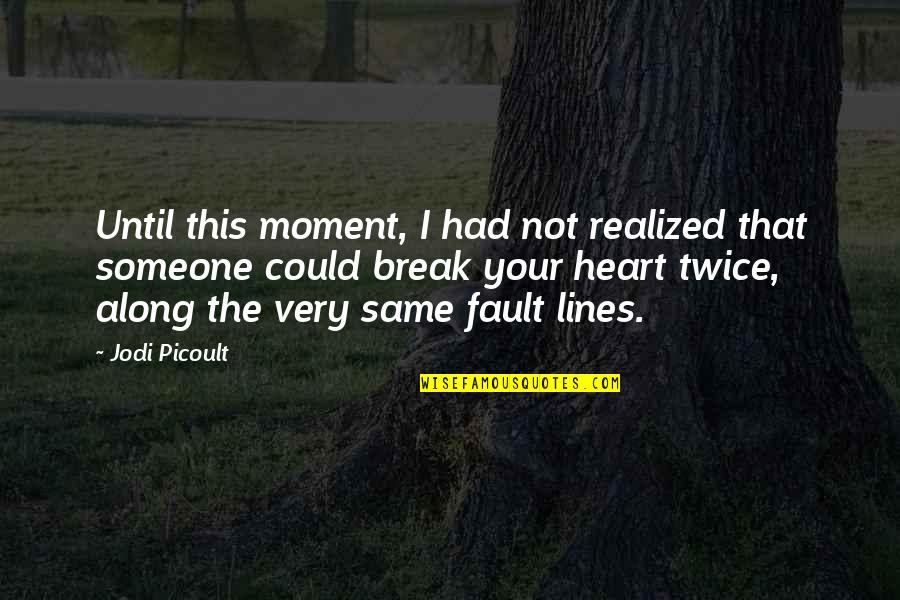 Until this moment, I had not realized that someone could break your heart twice, along the very same fault lines. —
Jodi Picoult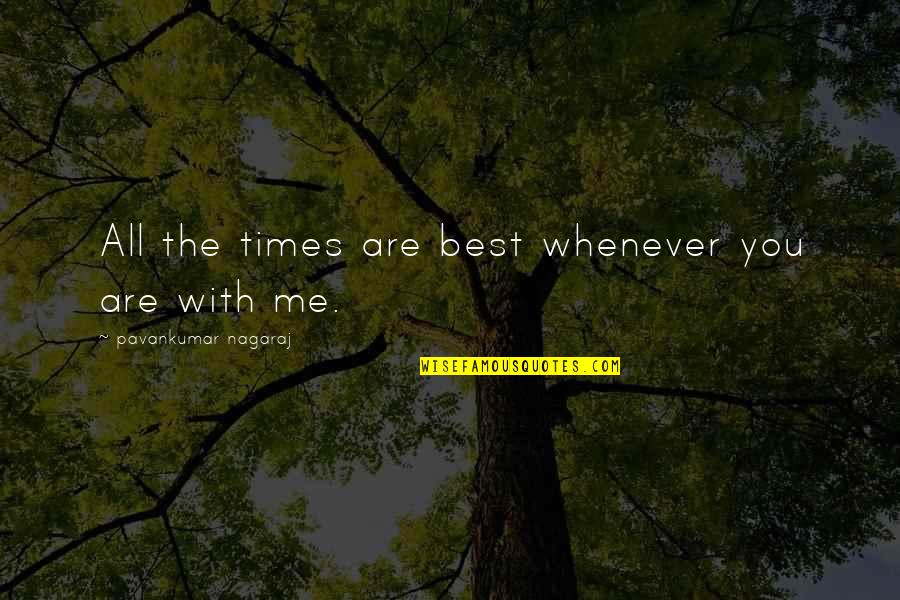 All the times are best whenever you are with me. —
Pavankumar Nagaraj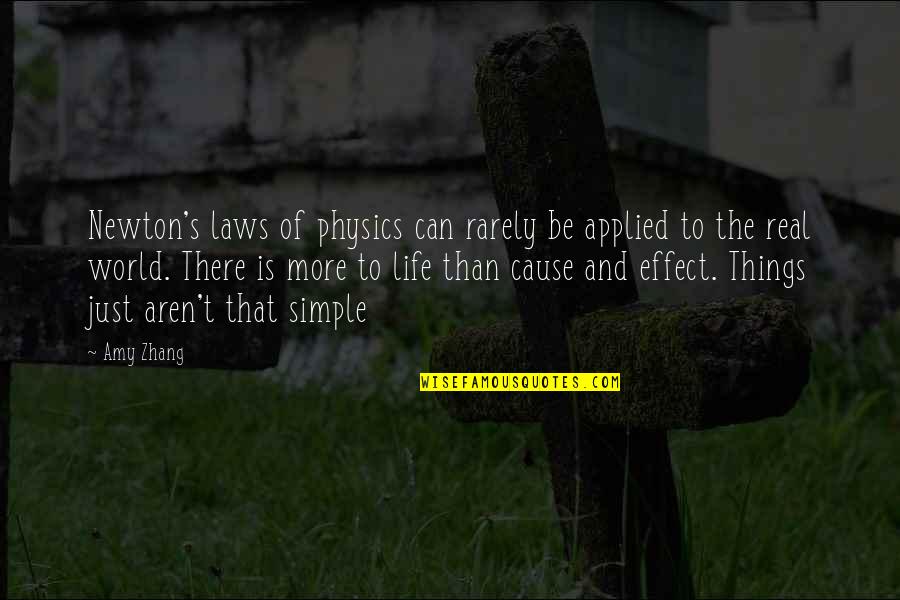 Newton's laws of physics can rarely be applied to the real world. There is more to life than cause and effect. Things just aren't that simple —
Amy Zhang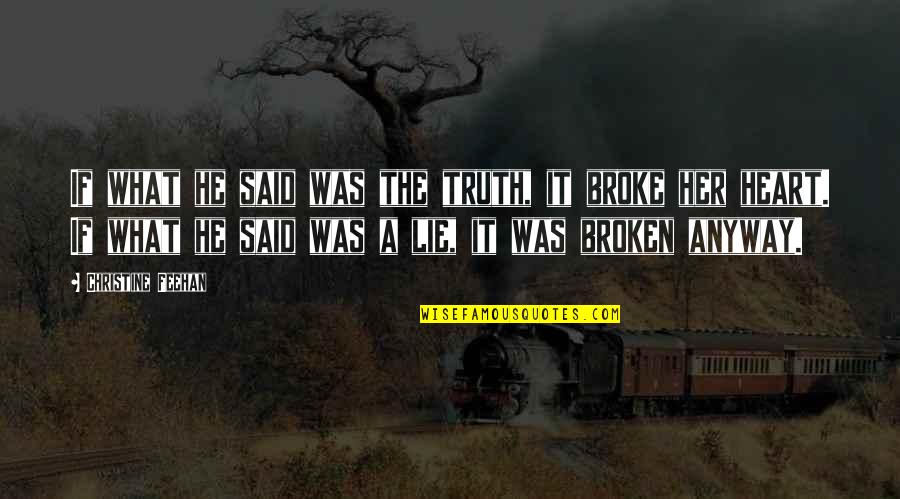 If what he said was the truth, it broke her heart. If what he said was a lie, it was broken anyway. —
Christine Feehan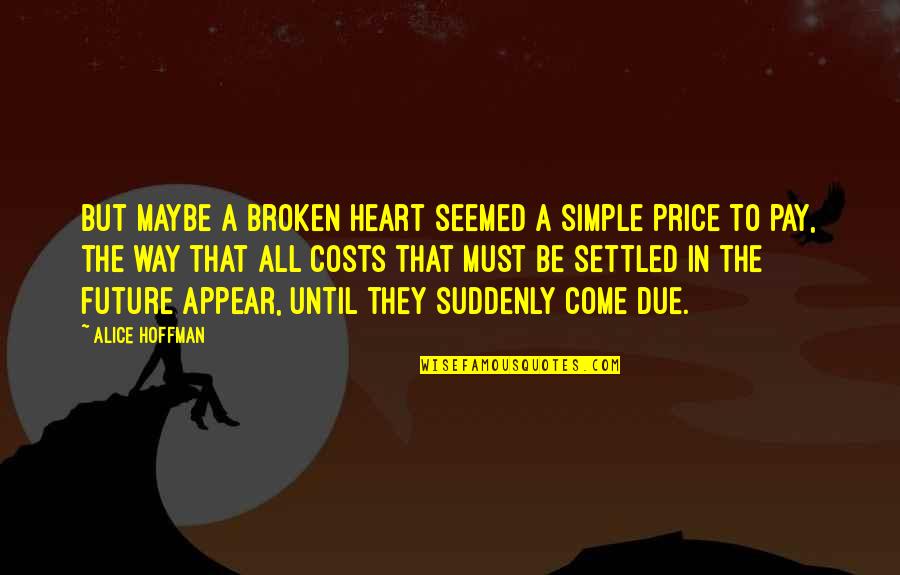 But maybe a broken heart seemed a simple price to pay, the way that all costs that must be settled in the future appear, until they suddenly come due. —
Alice Hoffman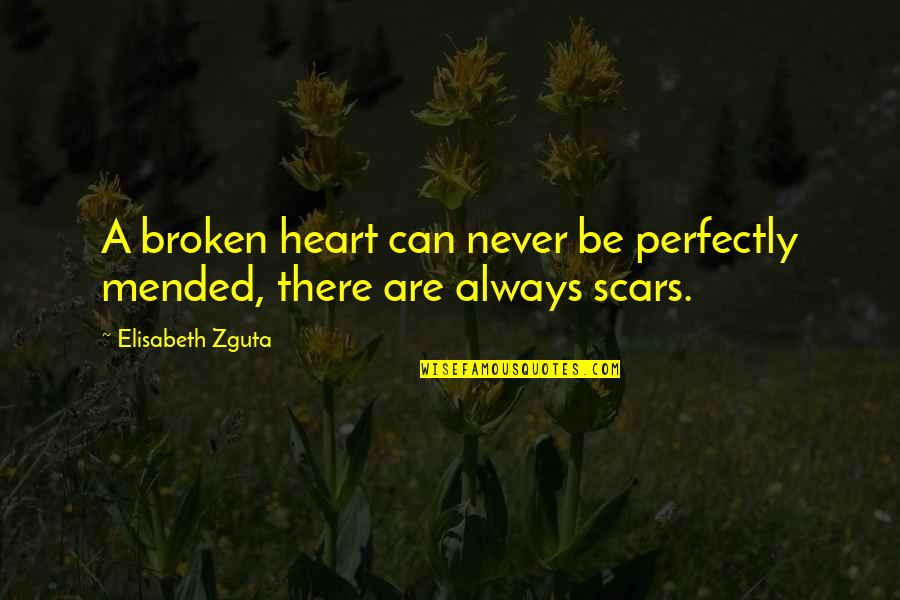 A broken heart can never be perfectly mended, there are always scars. —
Elisabeth Zguta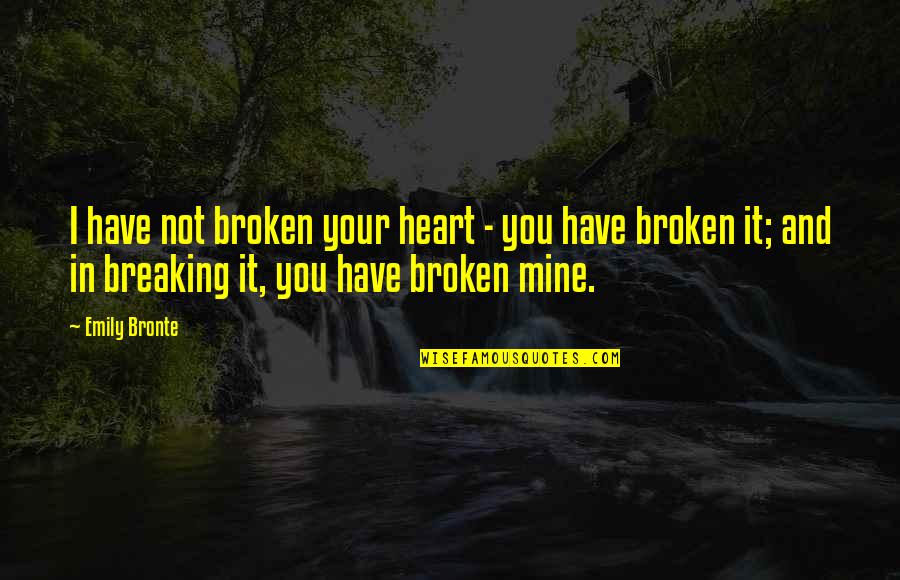 I have not broken your heart - you have broken it; and in breaking it, you have broken mine. —
Emily Bronte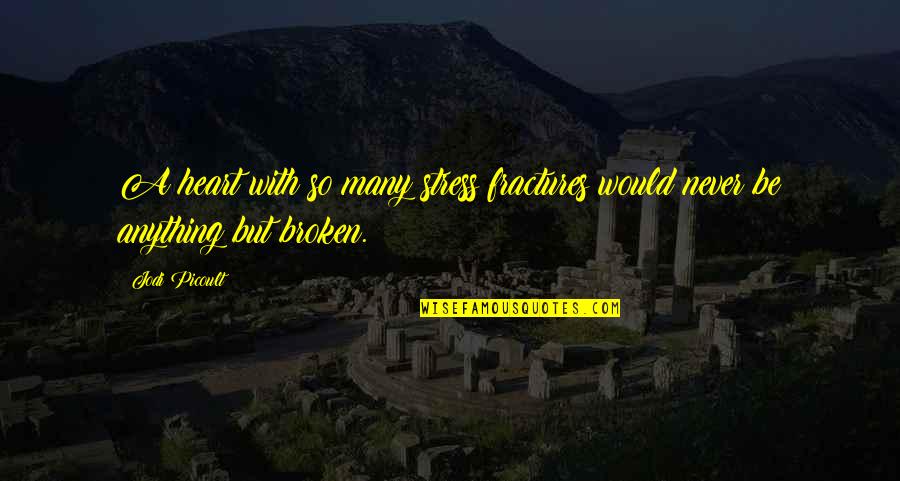 A heart with so many stress fractures would never be anything but broken. —
Jodi Picoult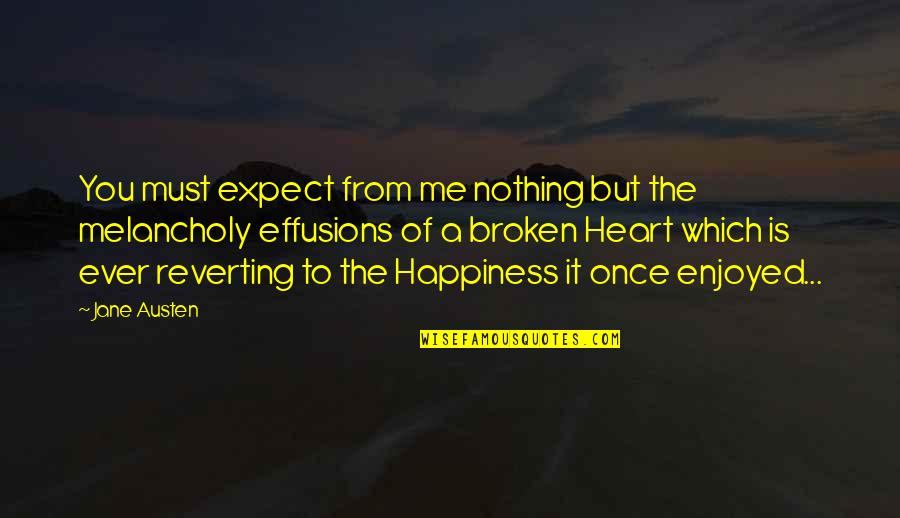 You must expect from me nothing but the melancholy effusions of a broken Heart which is ever reverting to the Happiness it once enjoyed... —
Jane Austen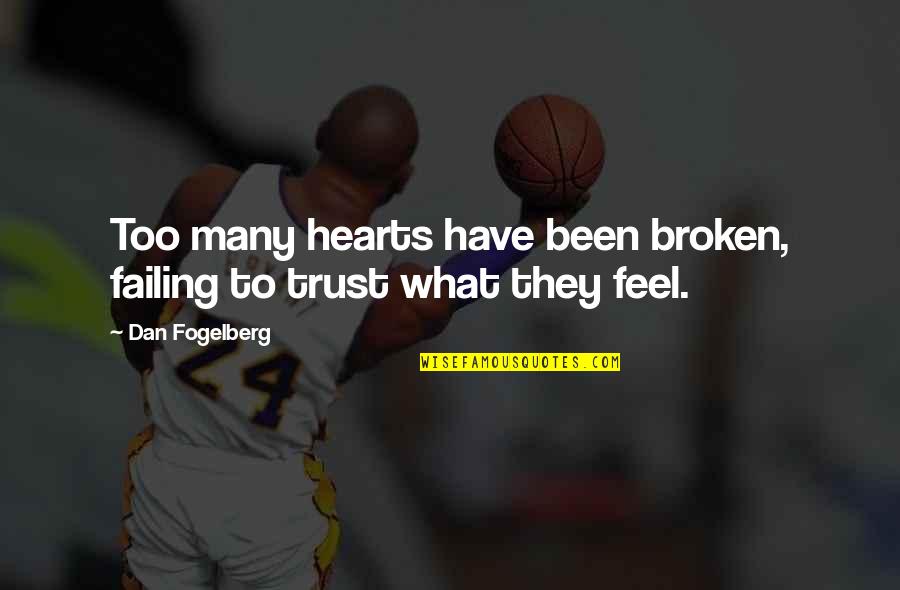 Too many hearts have been broken, failing to trust what they feel. —
Dan Fogelberg
The only relationship where you'll never have your heart broken is the relationship between you and Allah. —
Little_adam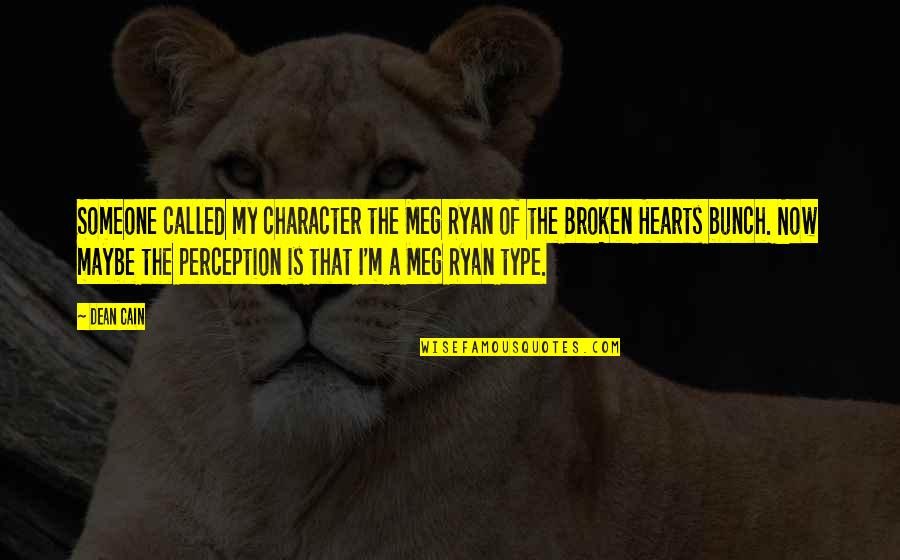 Someone called my character the Meg Ryan of the Broken Hearts bunch. Now maybe the perception is that I'm a Meg Ryan type. —
Dean Cain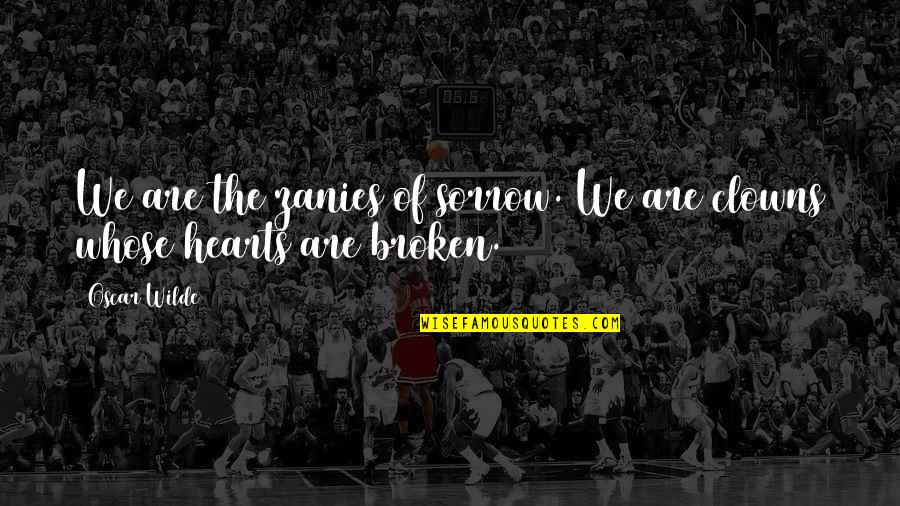 We are the zanies of sorrow. We are clowns whose hearts are broken. —
Oscar Wilde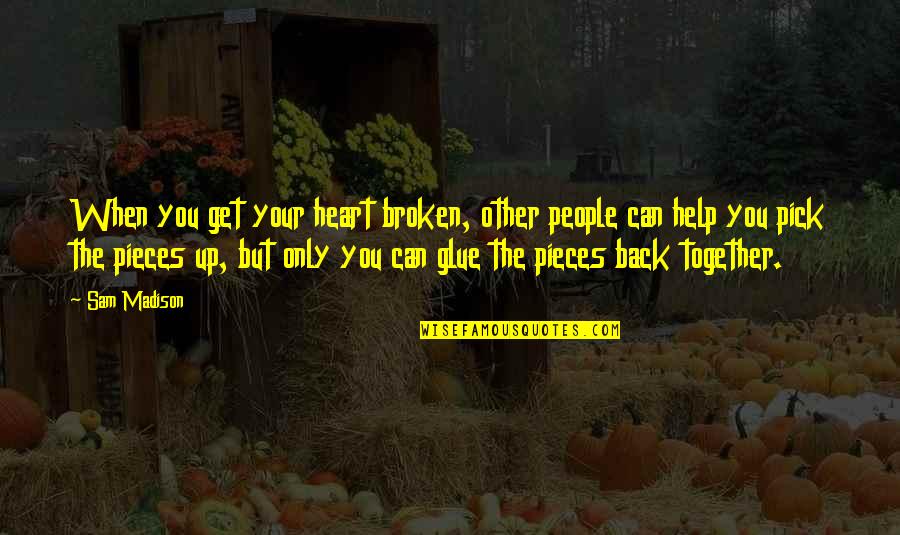 When you get your heart broken, other people can help you pick the pieces up, but only you can glue the pieces back together. —
Sam Madison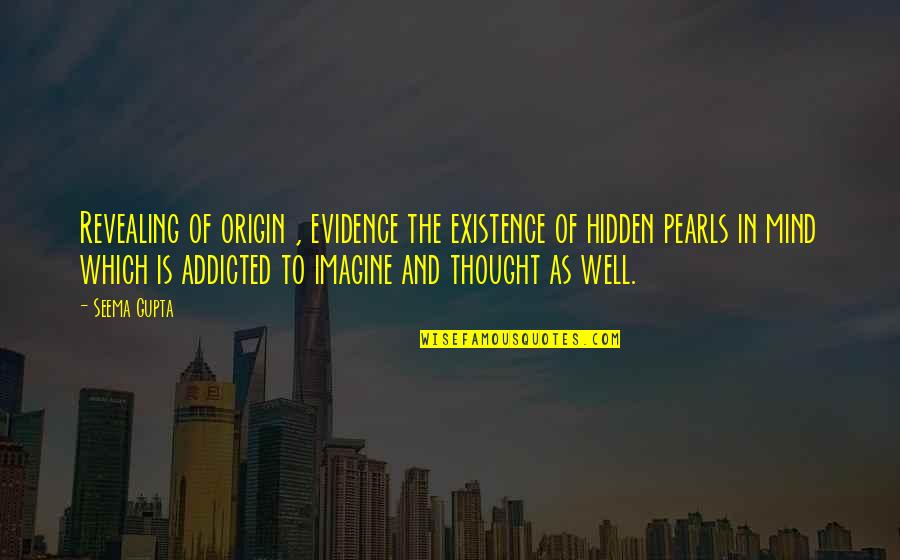 Revealing of origin , evidence the existence of hidden pearls in mind which is addicted to imagine and thought as well. —
Seema Gupta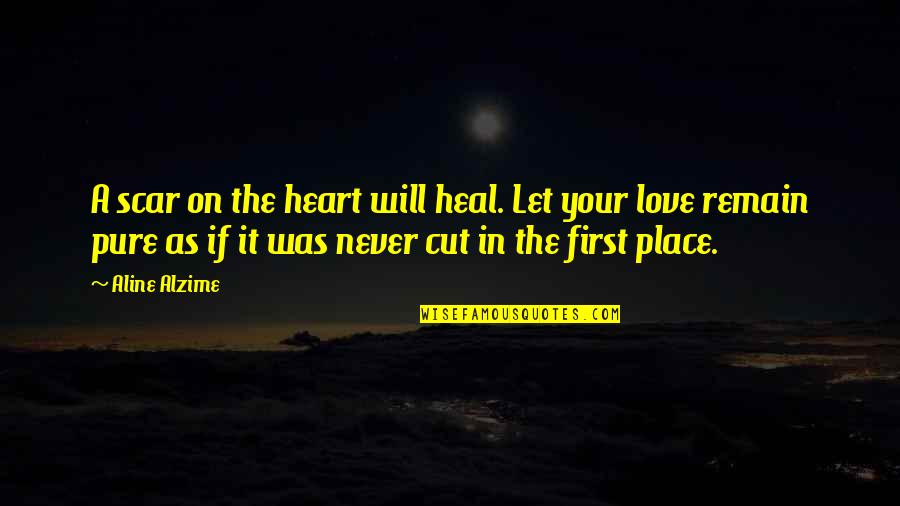 A scar on the heart will heal.
Let your love remain pure as if it was never cut in the first place. —
Aline Alzime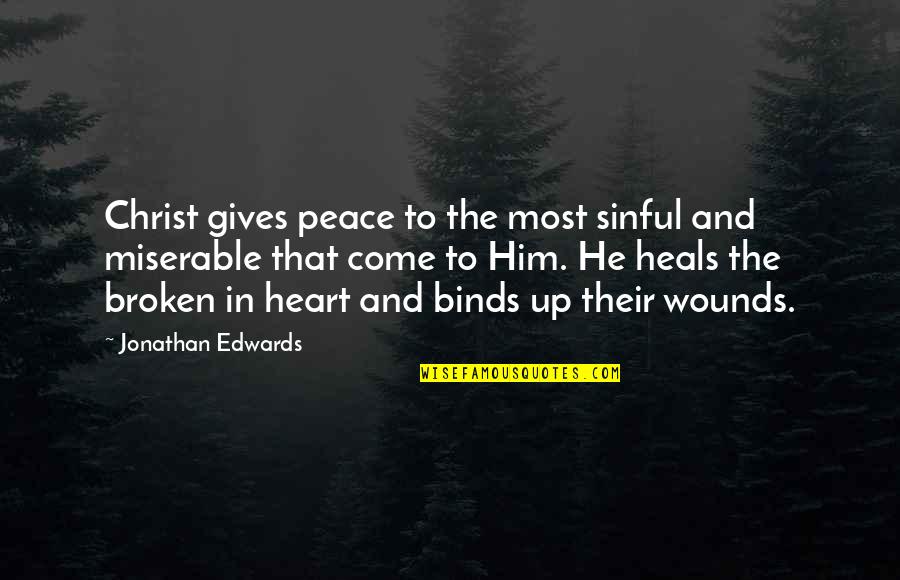 Christ gives peace to the most sinful and miserable that come to Him. He heals the broken in heart and binds up their wounds. —
Jonathan Edwards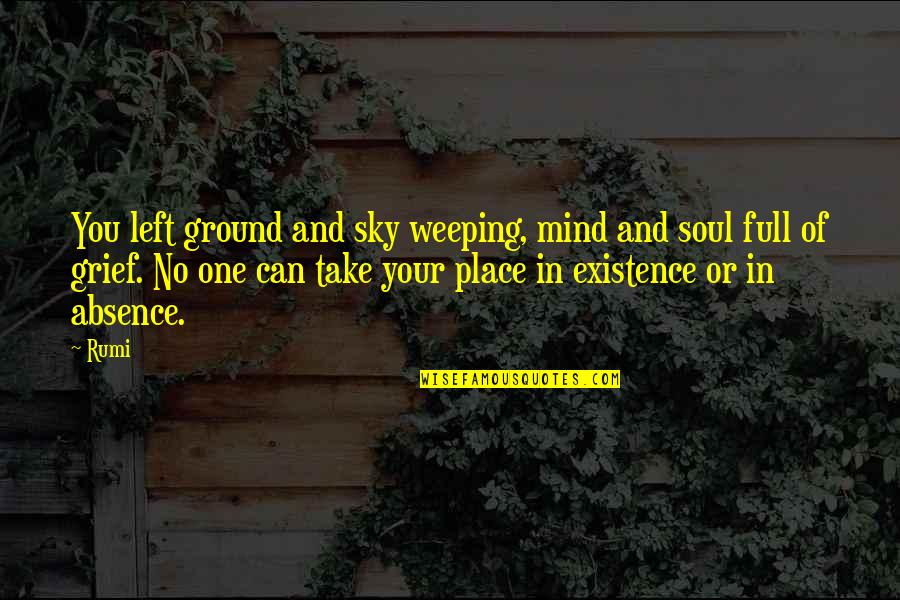 You left ground and sky weeping, mind and soul full of grief. No one can take your place in existence or in absence. —
Rumi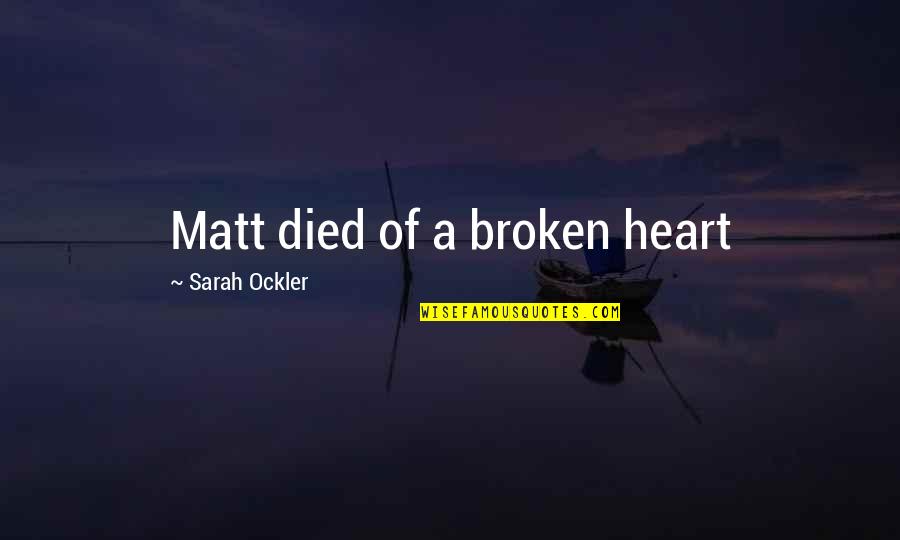 Matt died of a broken heart —
Sarah Ockler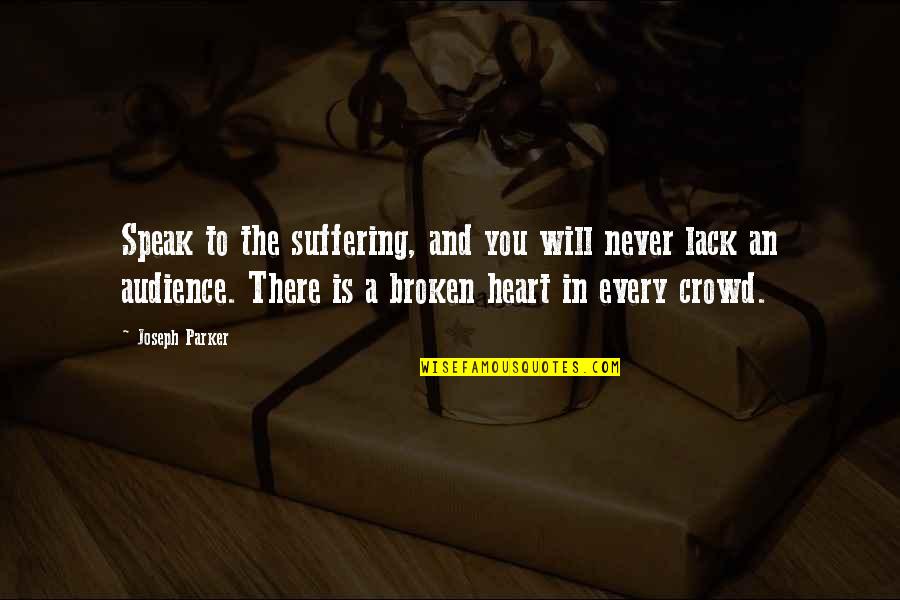 Speak to the suffering, and you will never lack an audience. There is a broken heart in every crowd. —
Joseph Parker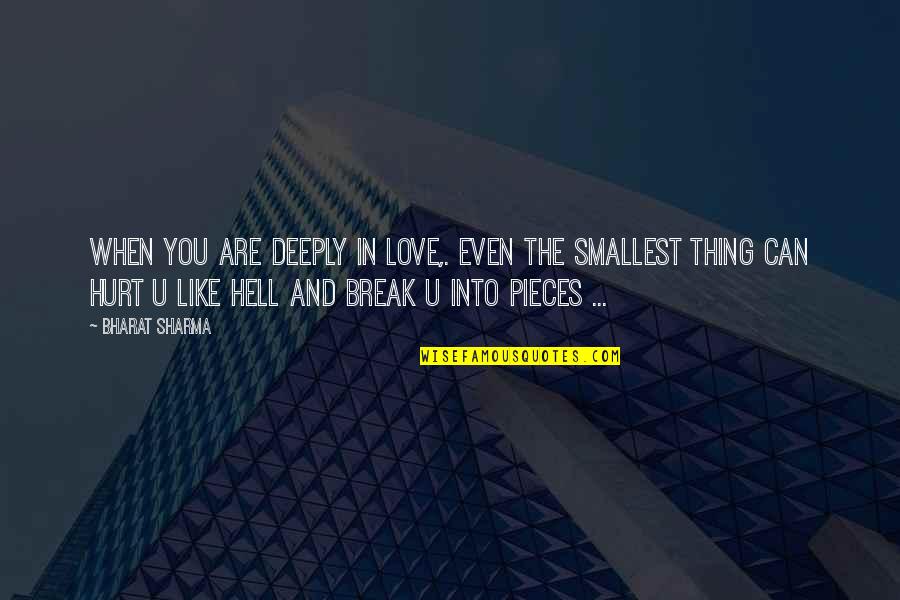 When you are deeply in love,. even the smallest thing can hurt u like hell and break u into pieces ... —
BHARAT SHARMA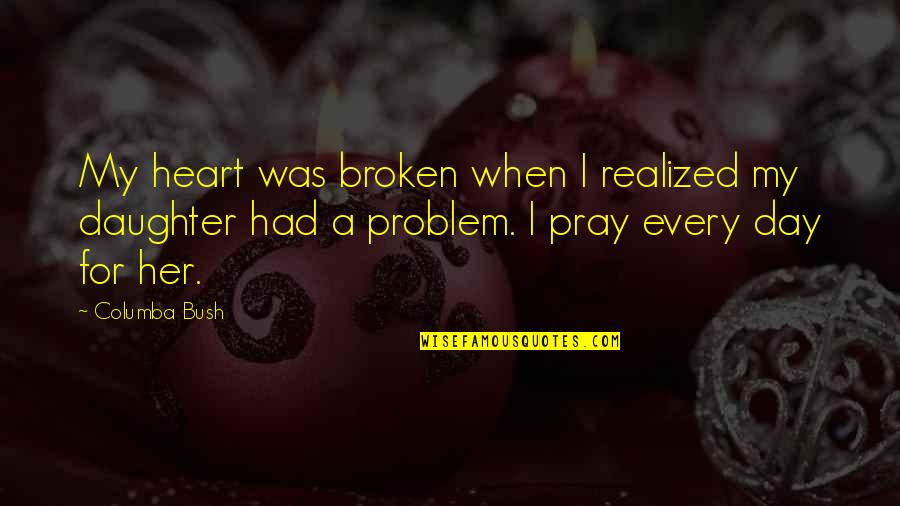 My heart was broken when I realized my daughter had a problem. I pray every day for her. —
Columba Bush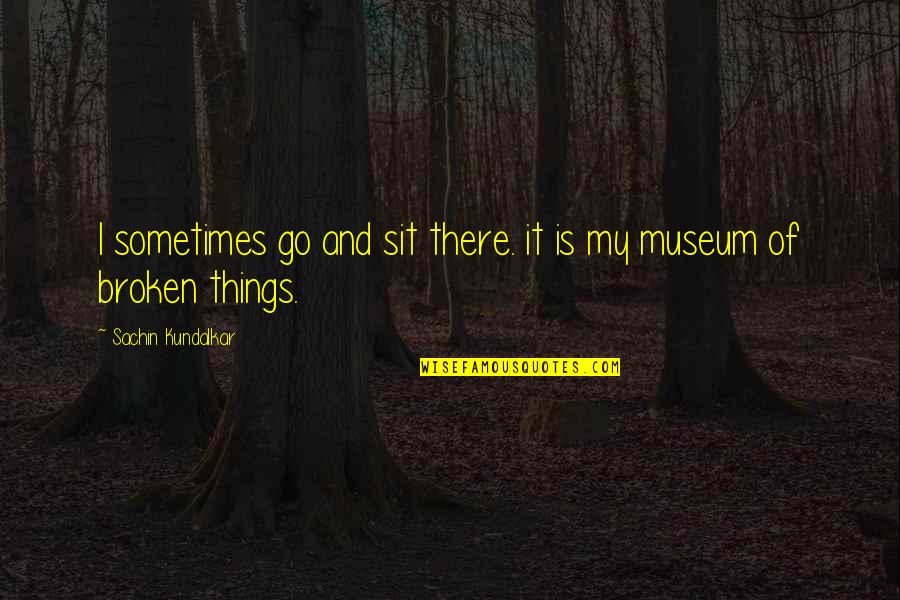 I sometimes go and sit there. it is my museum of broken things. —
Sachin Kundalkar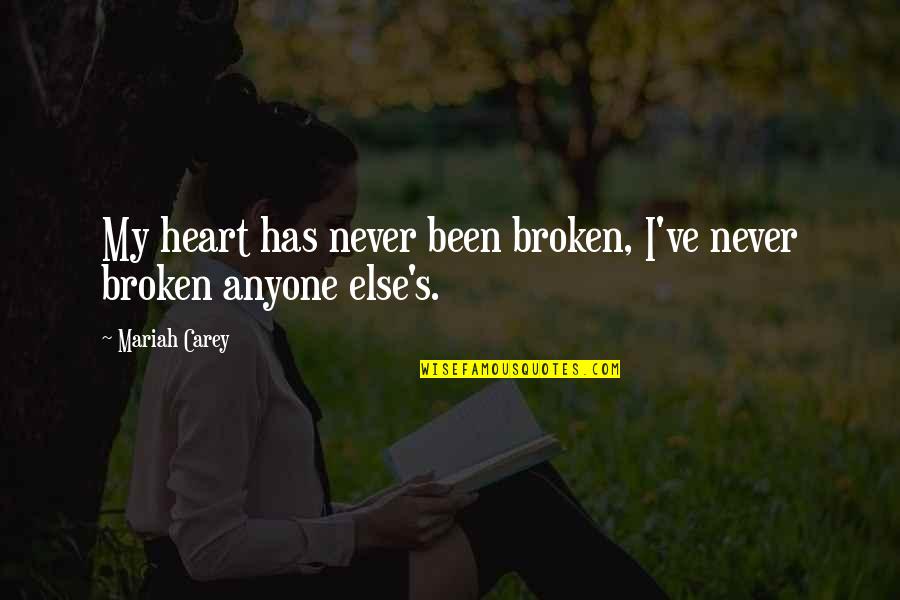 My heart has never been broken, I've never broken anyone else's. —
Mariah Carey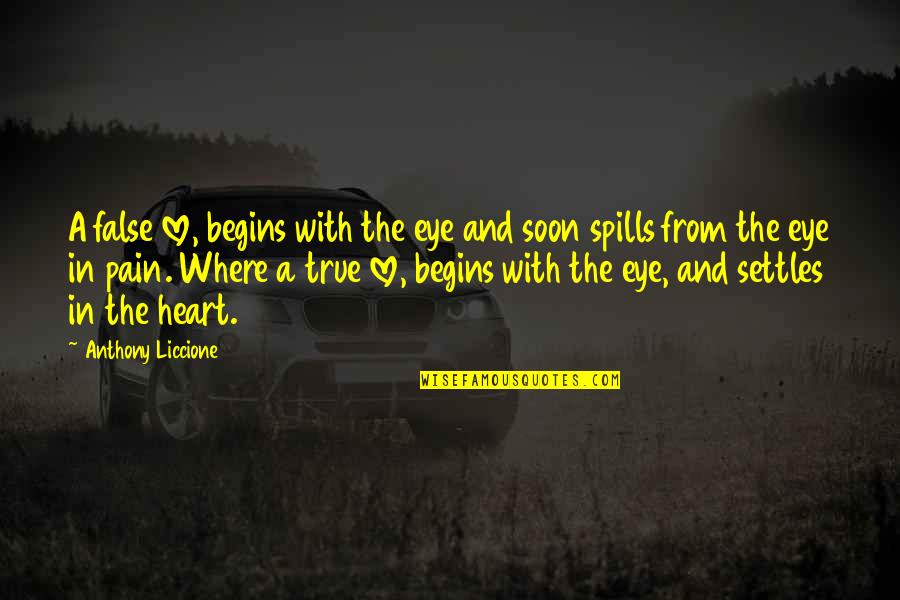 A false love, begins with the eye and soon spills from the eye in pain. Where a true love, begins with the eye, and settles in the heart. —
Anthony Liccione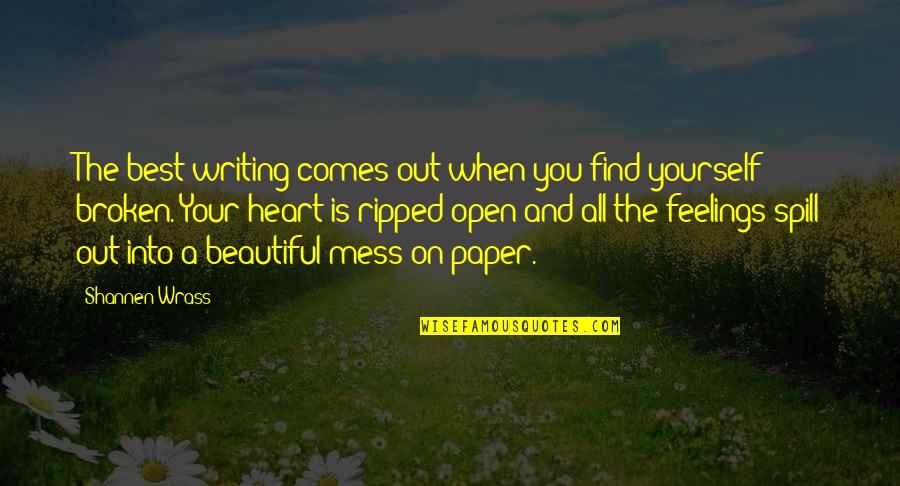 The best writing comes out when you find yourself broken. Your heart is ripped open and all the feelings spill out into a beautiful mess on paper. —
Shannen Wrass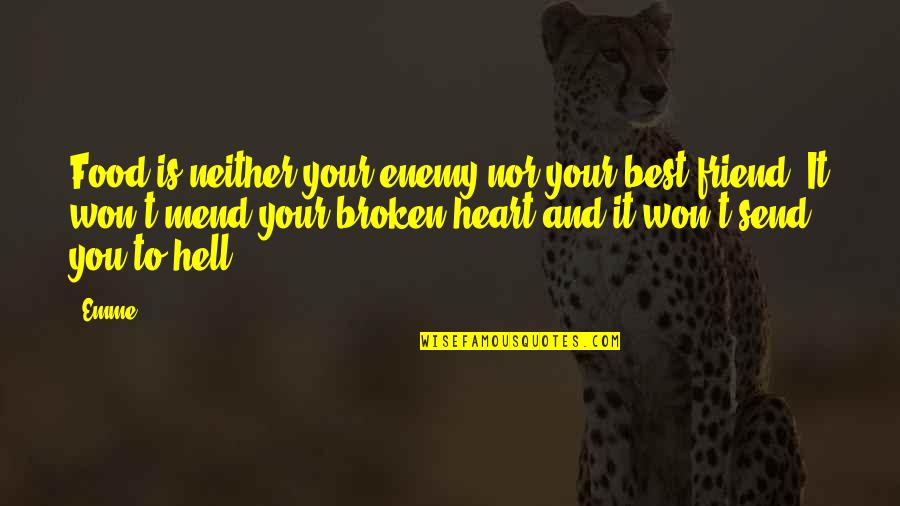 Food is neither your enemy nor your best friend. It won't mend your broken heart and it won't send you to hell. —
Emme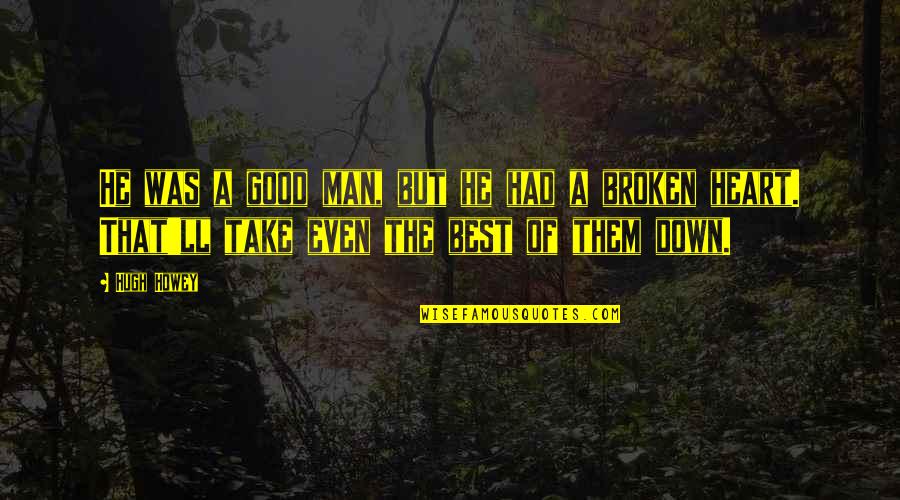 He was a good man, but he had a broken heart. That'll take even the best of them down. —
Hugh Howey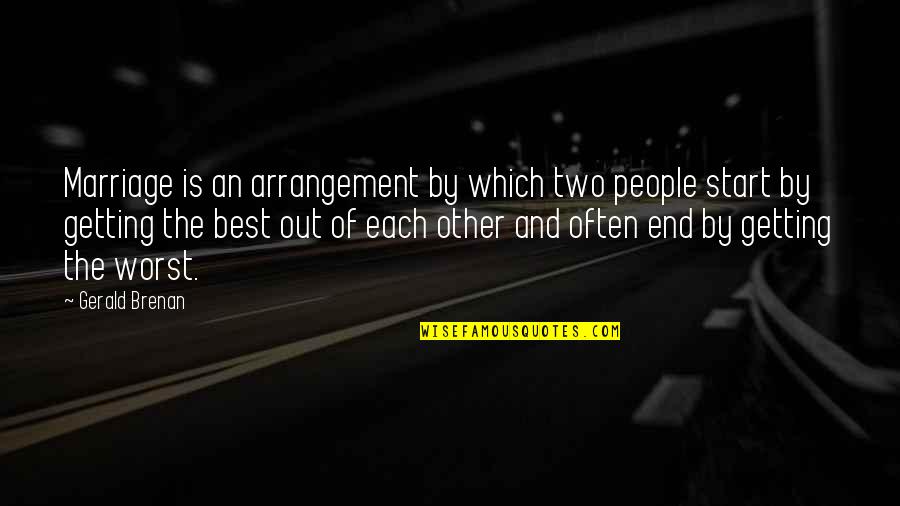 Marriage is an arrangement by which two people start by getting the best out of each other and often end by getting the worst. —
Gerald Brenan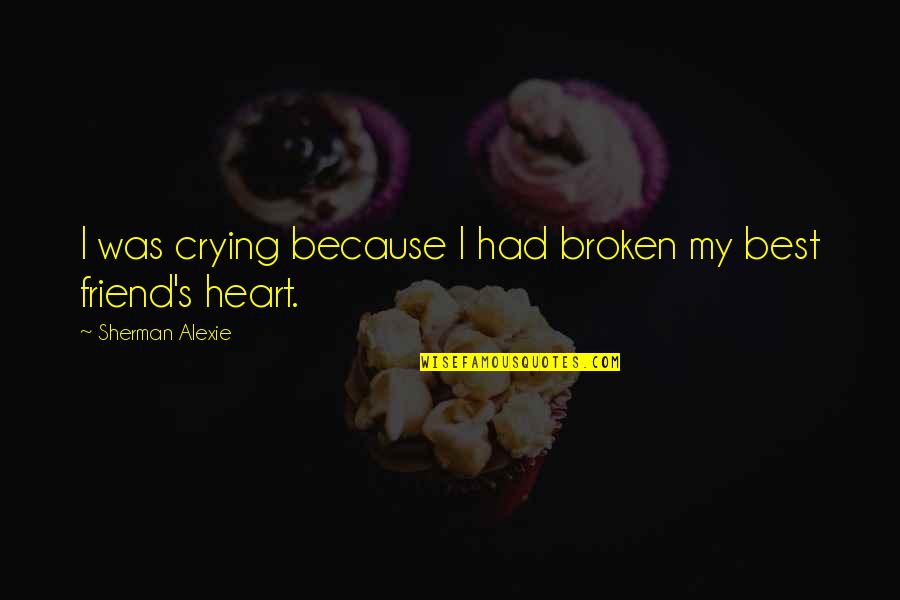 I was crying because I had broken my best friend's heart. —
Sherman Alexie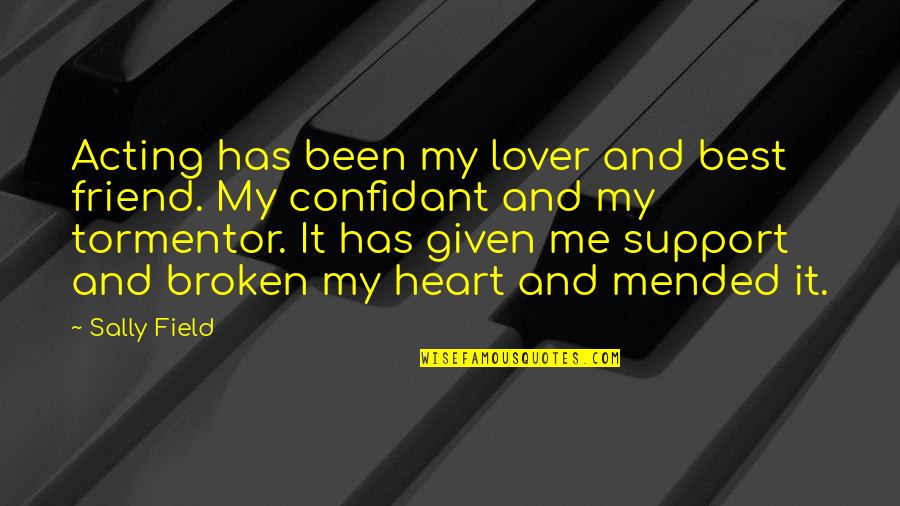 Acting has been my lover and best friend. My confidant and my tormentor. It has given me support and broken my heart and mended it. —
Sally Field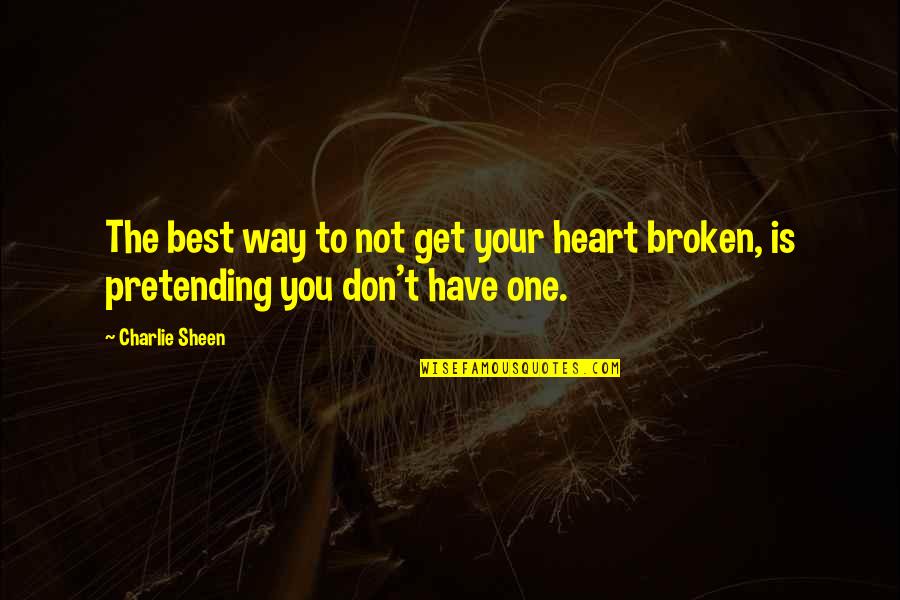 The best way to not get your heart broken, is pretending you don't have one. —
Charlie Sheen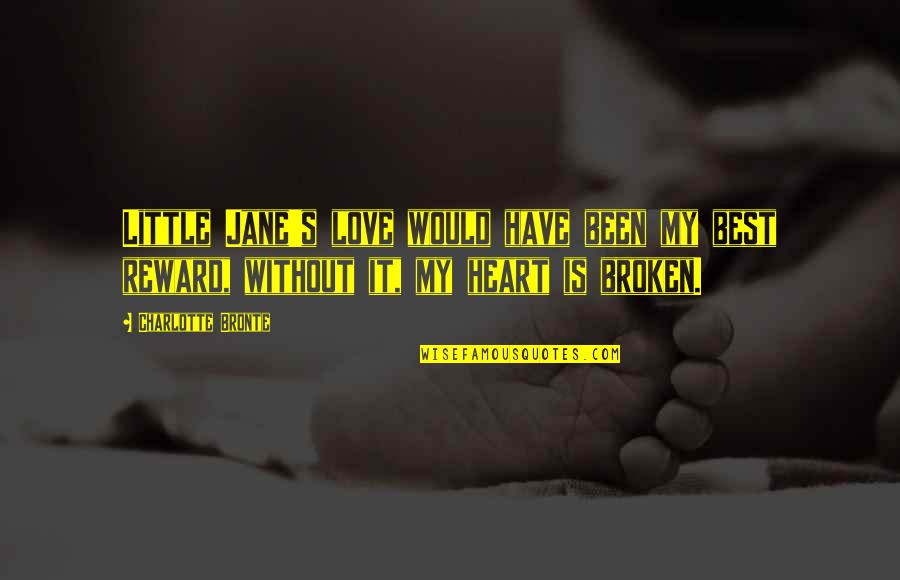 Little Jane's love would have been my best reward, without it, my heart is broken. —
Charlotte Bronte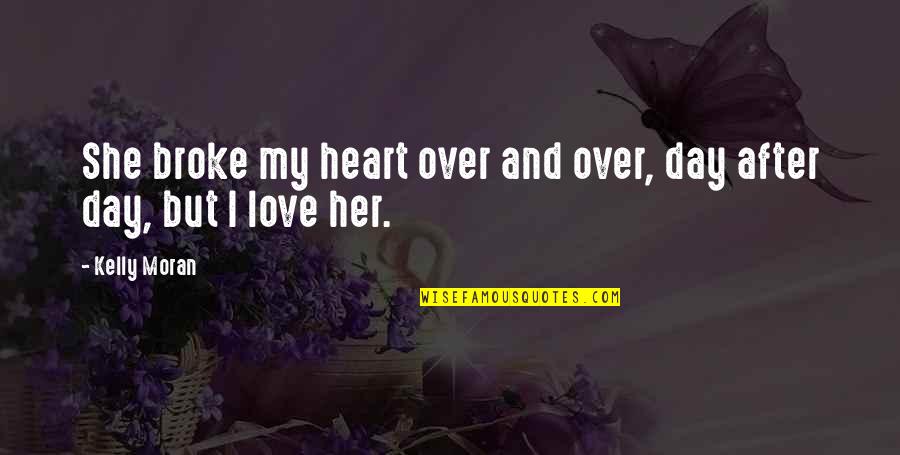 She broke my heart over and over, day after day, but I love her. —
Kelly Moran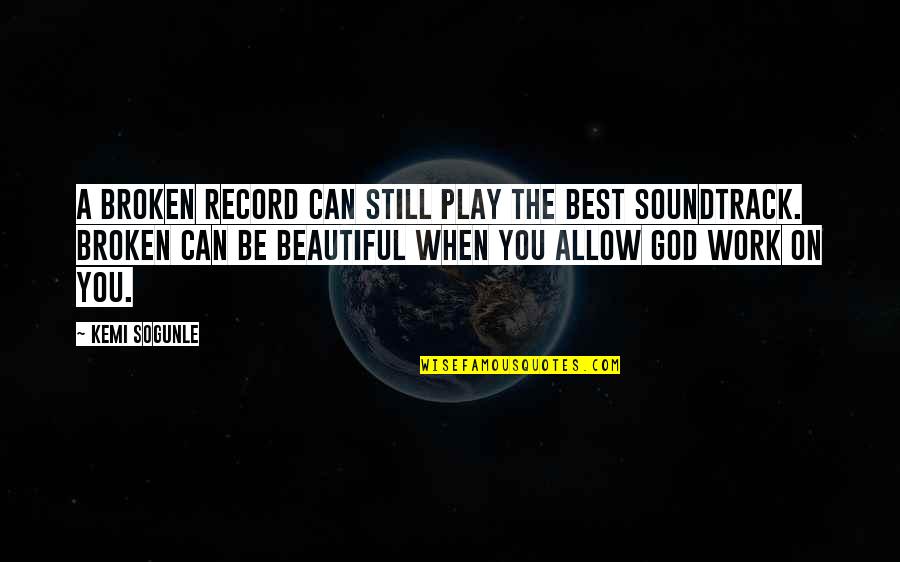 A Broken Record can still play the best soundtrack. Broken can be beautiful when you allow God work on you. —
Kemi Sogunle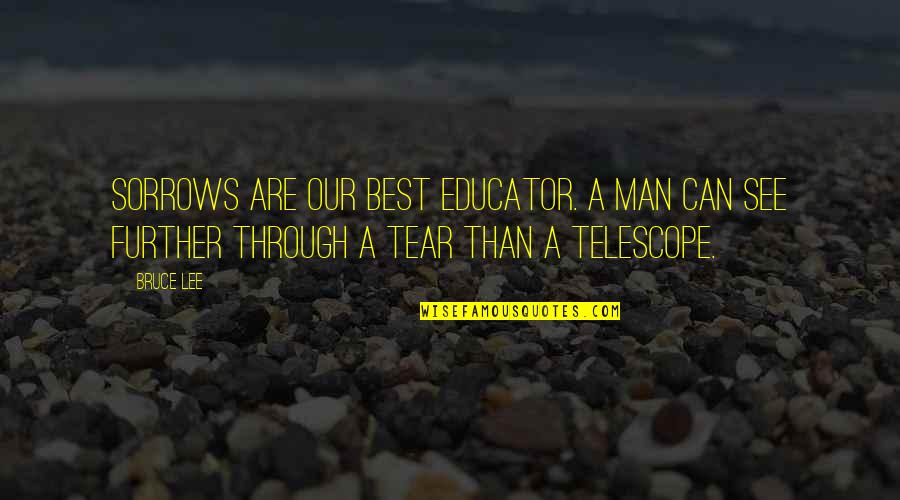 Sorrows are our best educator. A man can see further through a tear than a telescope. —
Bruce Lee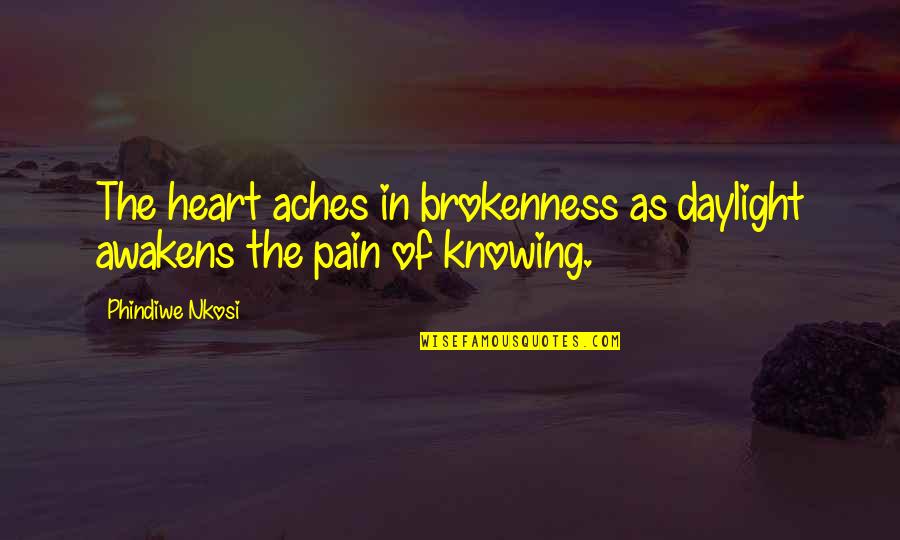 The heart aches in brokenness as daylight awakens the pain of knowing. —
Phindiwe Nkosi