Growing Up Without A Dad Quotes
Collection of top 32 famous quotes about Growing Up Without A Dad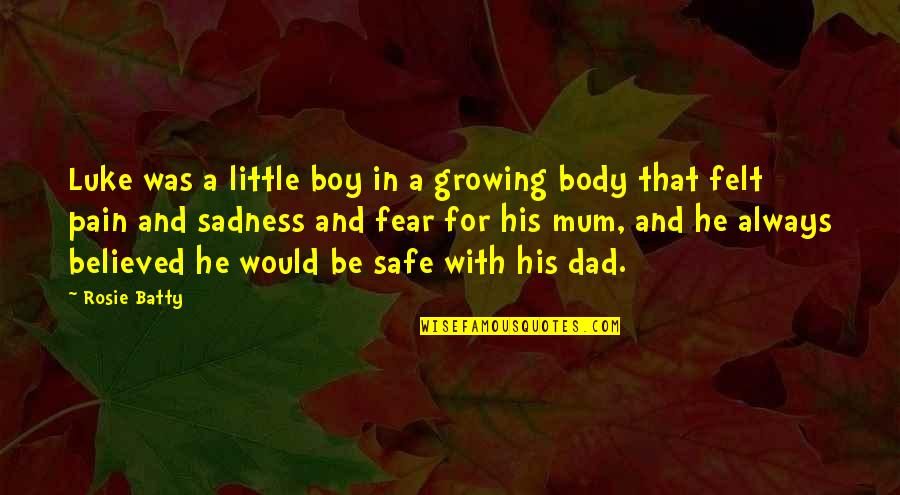 Luke was a little boy in a growing body that felt pain and sadness and fear for his mum, and he always believed he would be safe with his dad.
—
Rosie Batty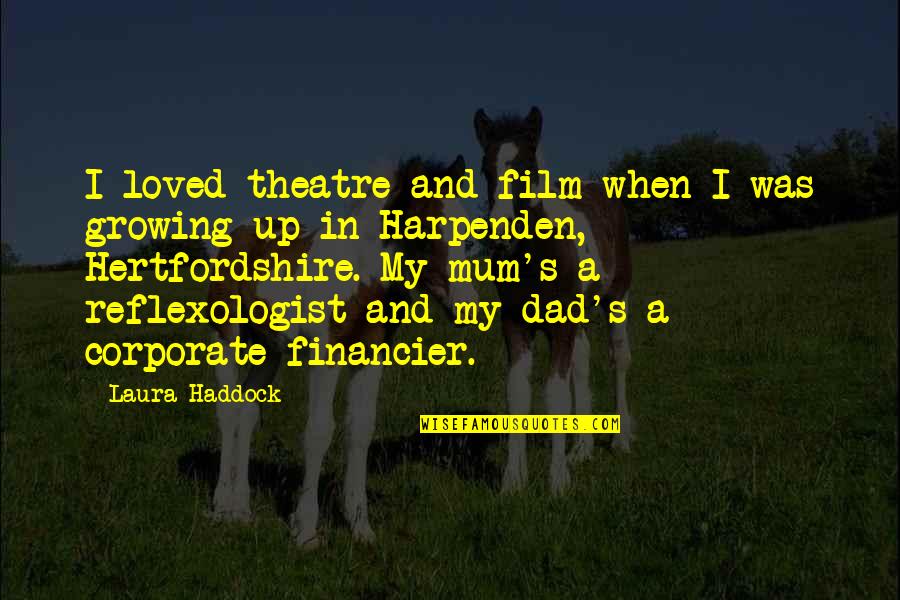 I loved theatre and film when I was growing up in Harpenden, Hertfordshire. My mum's a reflexologist and my dad's a corporate financier.
—
Laura Haddock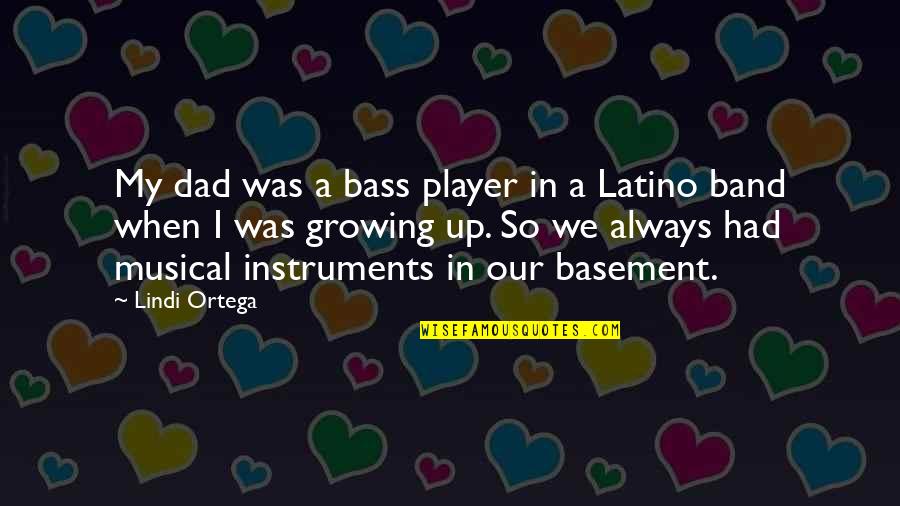 My dad was a bass player in a Latino band when I was growing up. So we always had musical instruments in our basement.
—
Lindi Ortega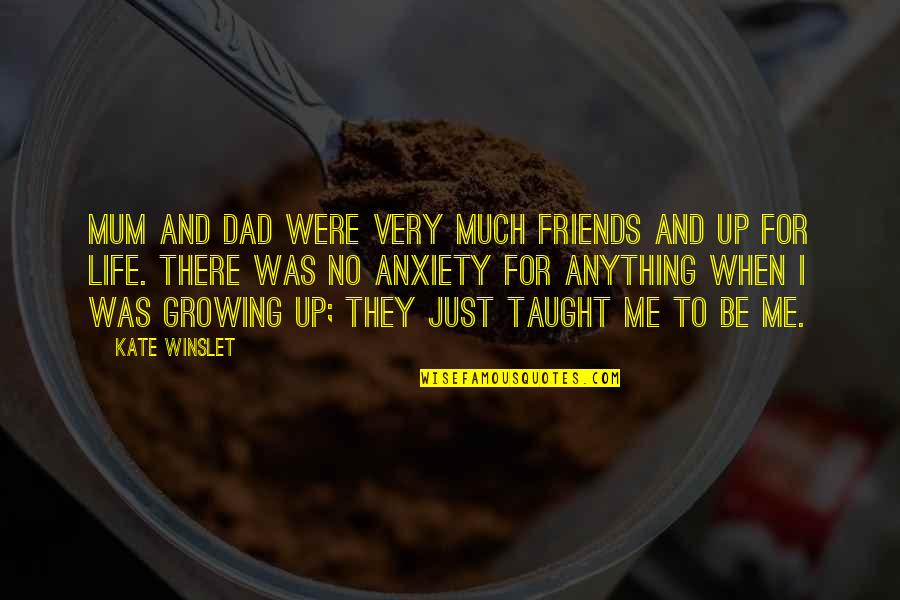 Mum and Dad were very much friends and up for life. There was no anxiety for anything when I was growing up; they just taught me to be me.
—
Kate Winslet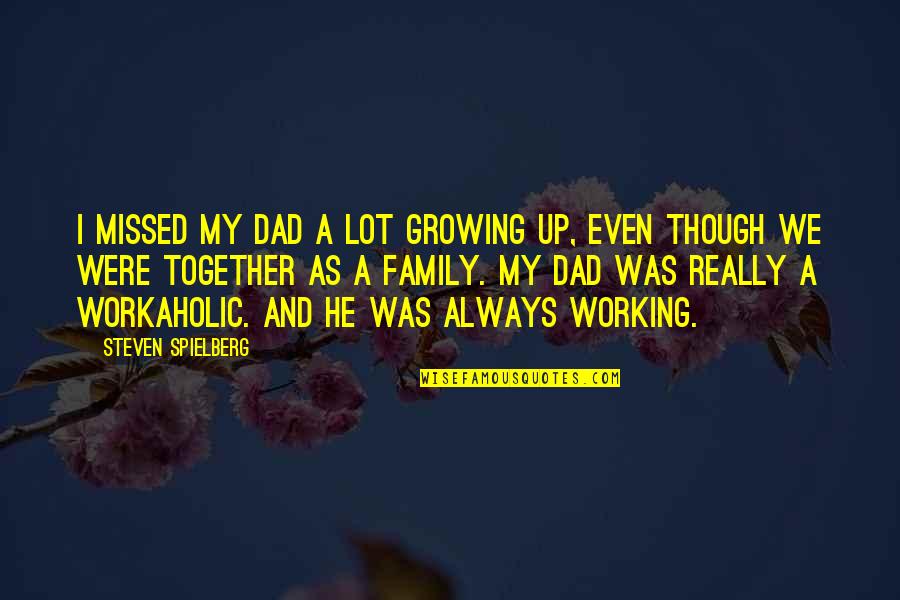 I missed my dad a lot growing up, even though we were together as a family. My dad was really a workaholic. And he was always working.
—
Steven Spielberg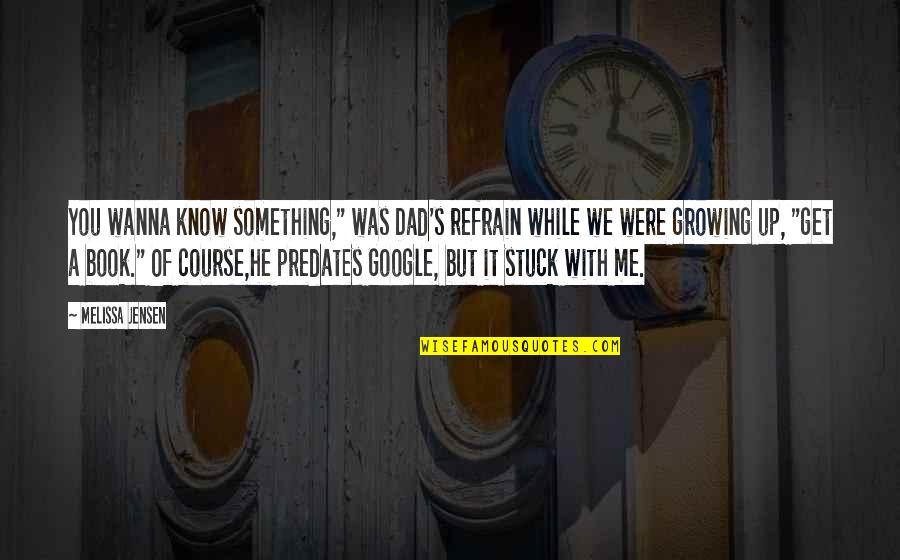 You wanna know something," was Dad's refrain while we were growing up, "get a book." Of course,he predates Google, but it stuck with me.
—
Melissa Jensen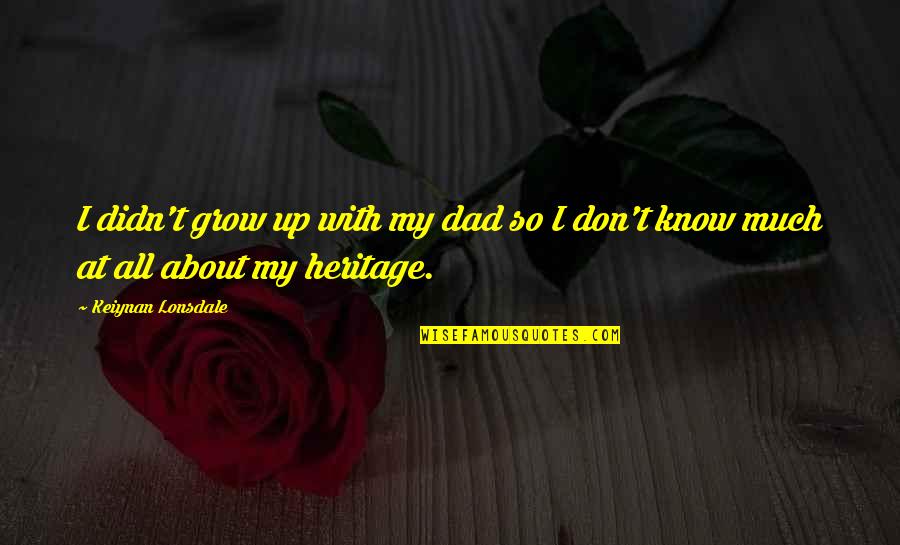 I didn't grow up with my dad so I don't know much at all about my heritage.
—
Keiynan Lonsdale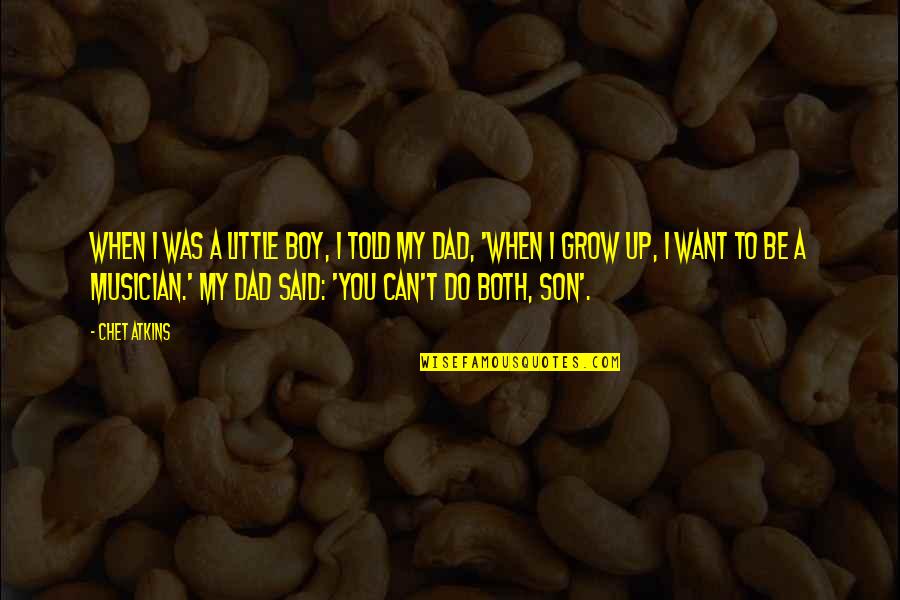 When I was a little boy, I told my dad, 'When I grow up, I want to be a musician.' My dad said: 'You can't do both, Son'.
—
Chet Atkins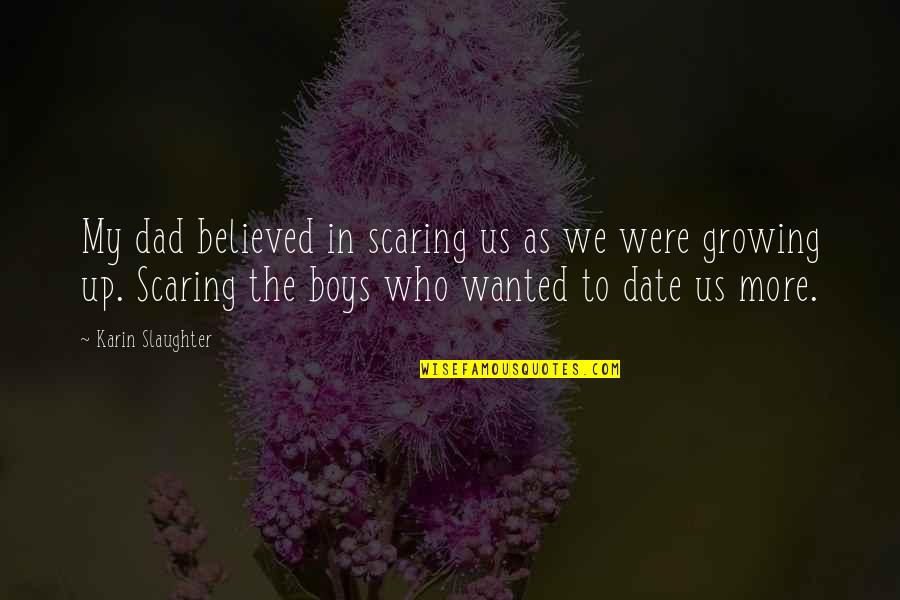 My dad believed in scaring us as we were growing up. Scaring the boys who wanted to date us more. —
Karin Slaughter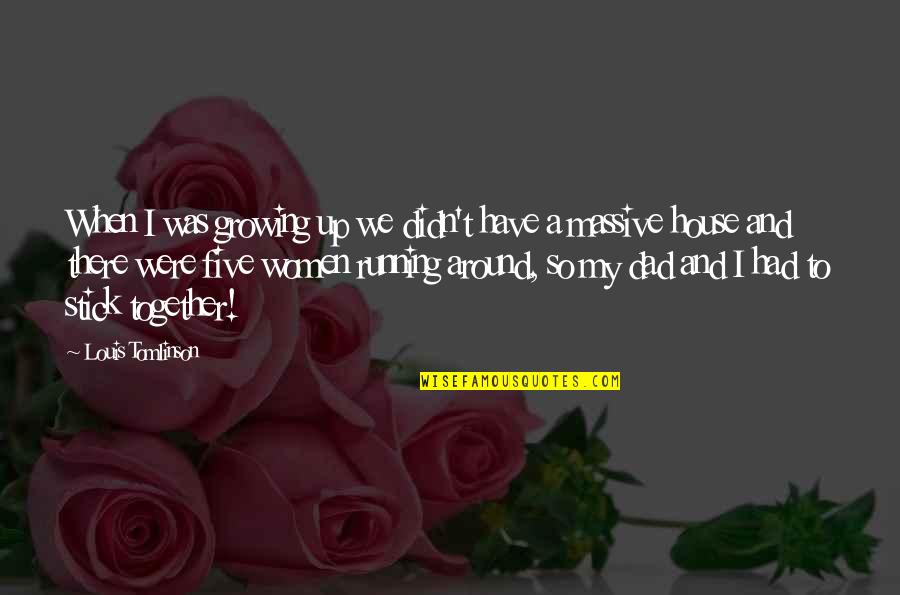 When I was growing up we didn't have a massive house and there were five women running around, so my dad and I had to stick together! —
Louis Tomlinson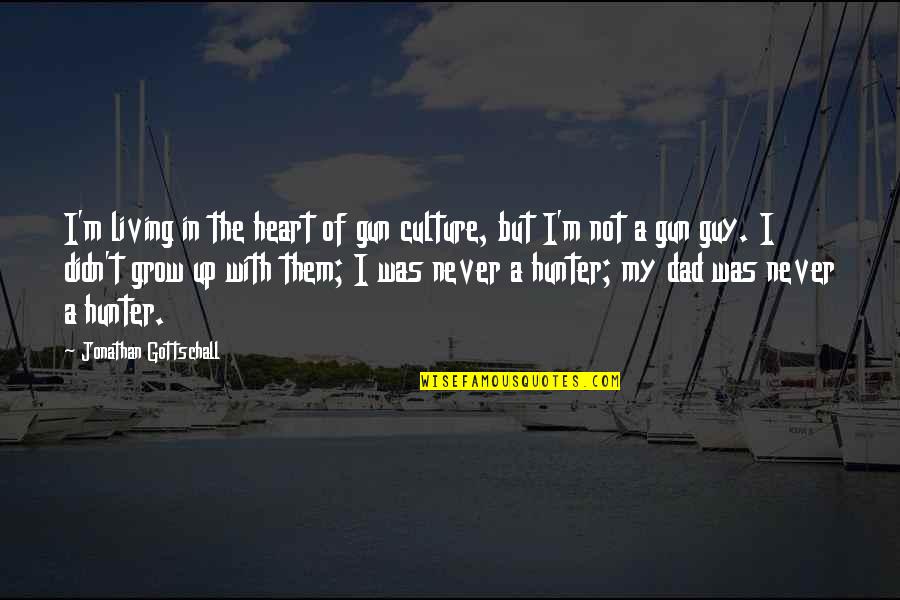 I'm living in the heart of gun culture, but I'm not a gun guy. I didn't grow up with them; I was never a hunter; my dad was never a hunter. —
Jonathan Gottschall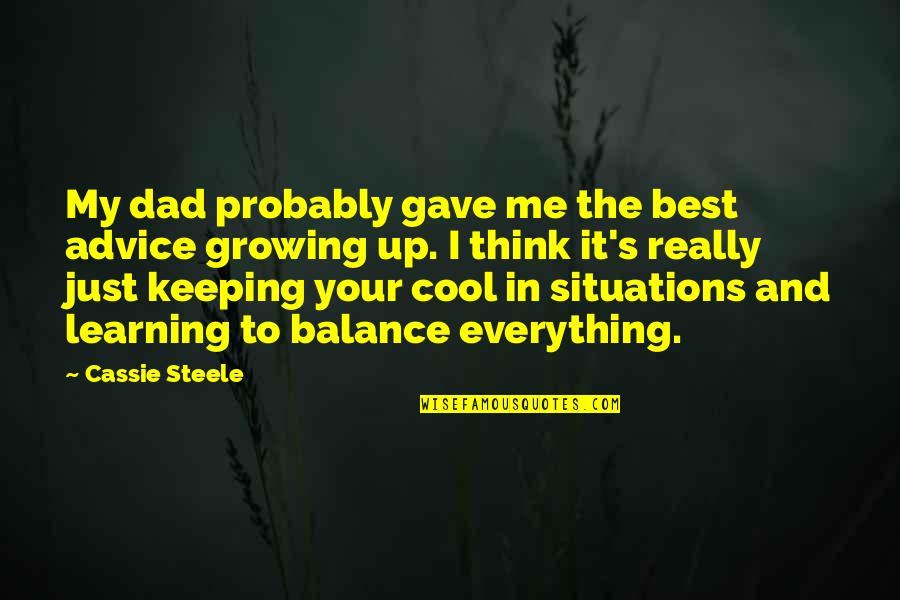 My dad probably gave me the best advice growing up. I think it's really just keeping your cool in situations and learning to balance everything. —
Cassie Steele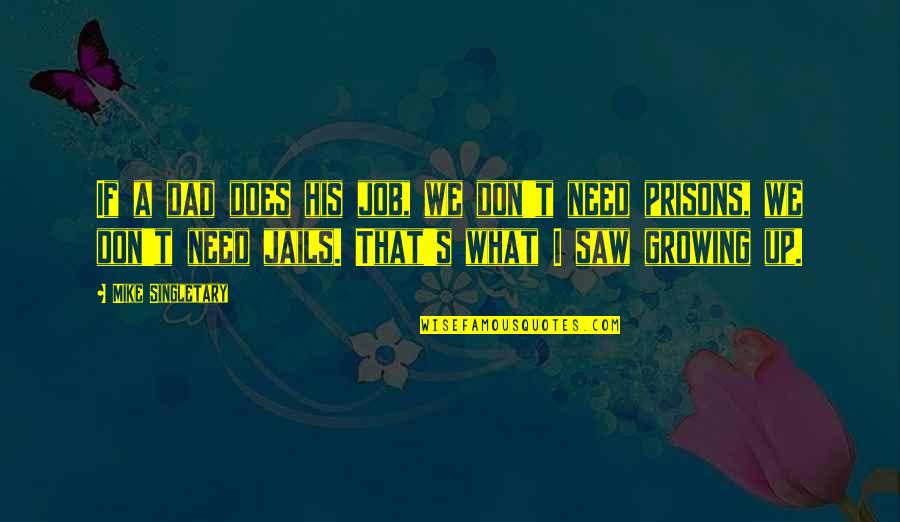 If a dad does his job, we don't need prisons, we don't need jails. That's what I saw growing up. —
Mike Singletary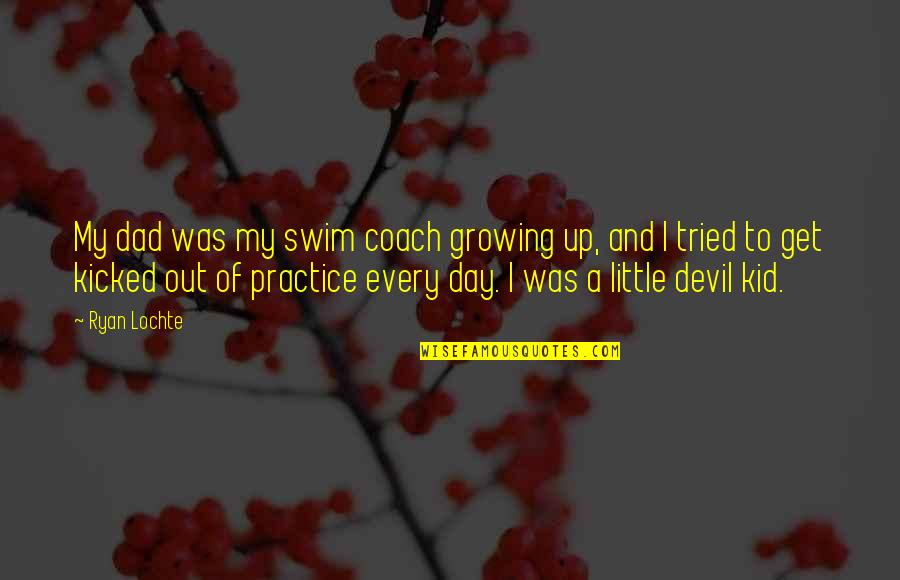 My dad was my swim coach growing up, and I tried to get kicked out of practice every day. I was a little devil kid. —
Ryan Lochte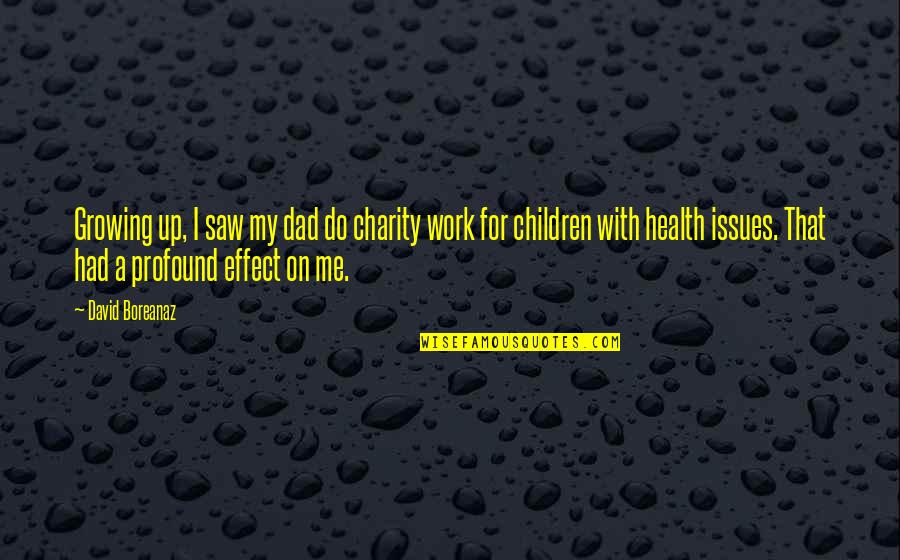 Growing up, I saw my dad do charity work for children with health issues. That had a profound effect on me. —
David Boreanaz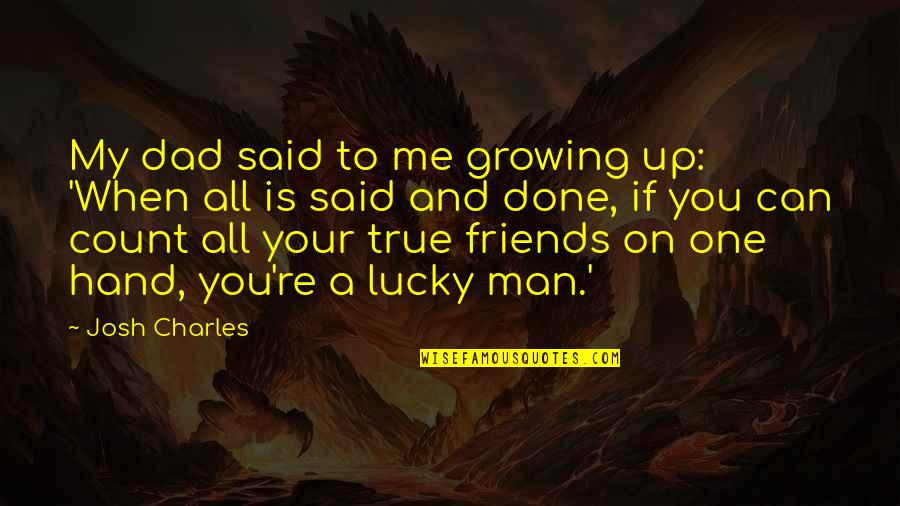 My dad said to me growing up: 'When all is said and done, if you can count all your true friends on one hand, you're a lucky man.' —
Josh Charles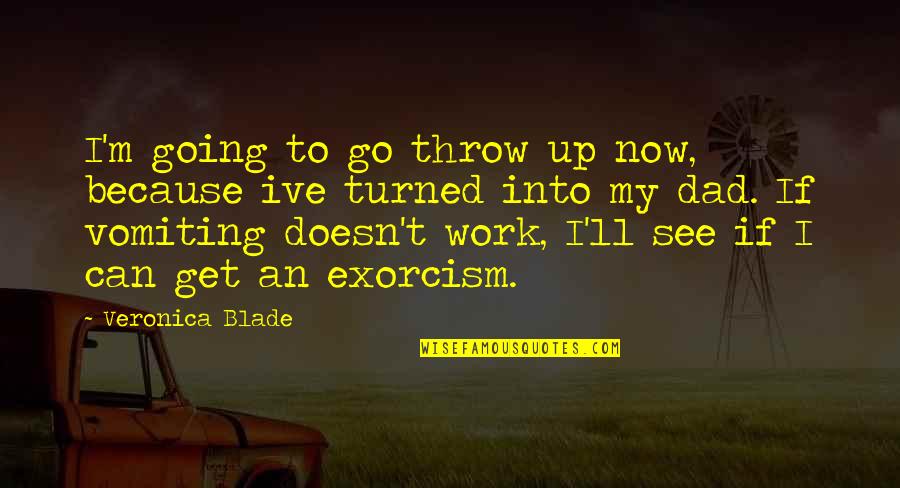 I'm going to go throw up now, because ive turned into my dad. If vomiting doesn't work, I'll see if I can get an exorcism. —
Veronica Blade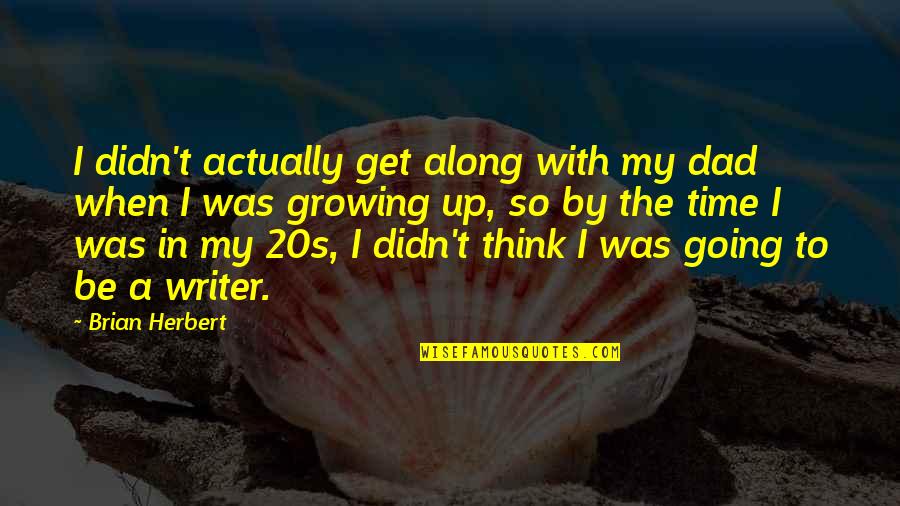 I didn't actually get along with my dad when I was growing up, so by the time I was in my 20s, I didn't think I was going to be a writer. —
Brian Herbert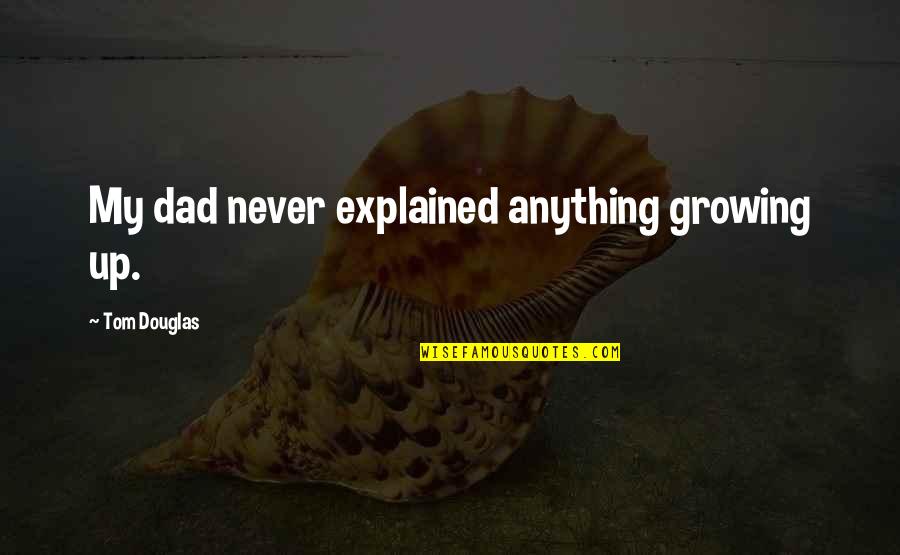 My dad never explained anything growing up. —
Tom Douglas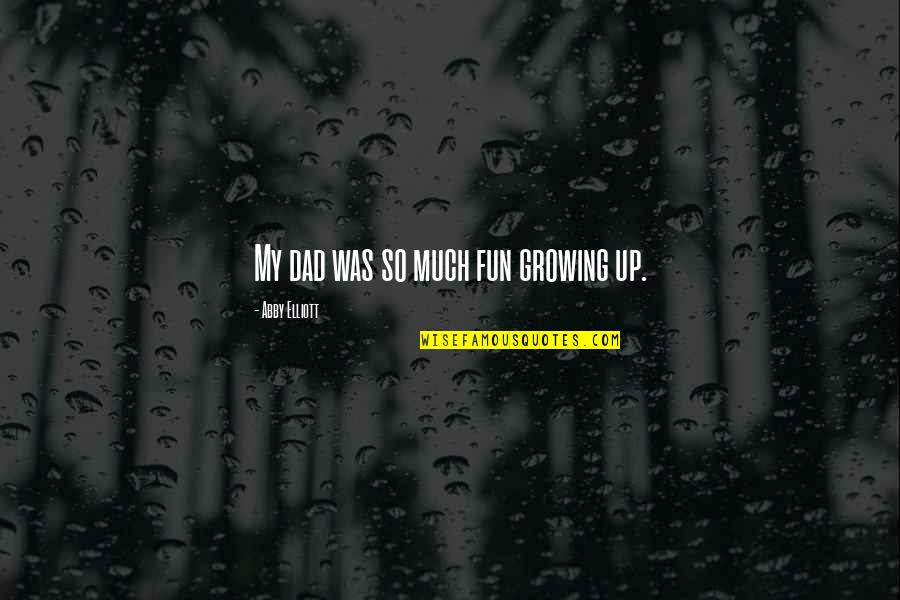 My dad was so much fun growing up. —
Abby Elliott
My dad and my uncles owned a bar outside of Cincinnati. I worked there growing up, mopping floors, waiting tables. —
John Boehner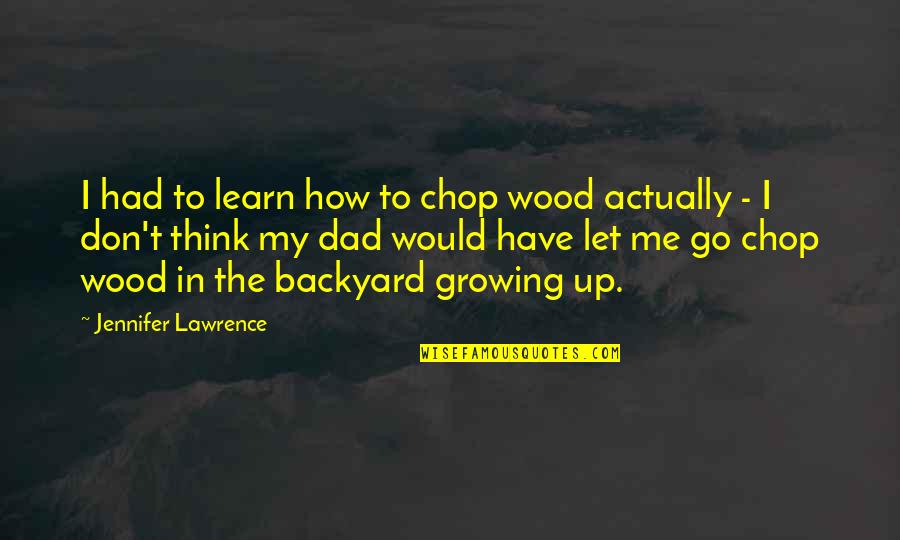 I had to learn how to chop wood actually - I don't think my dad would have let me go chop wood in the backyard growing up. —
Jennifer Lawrence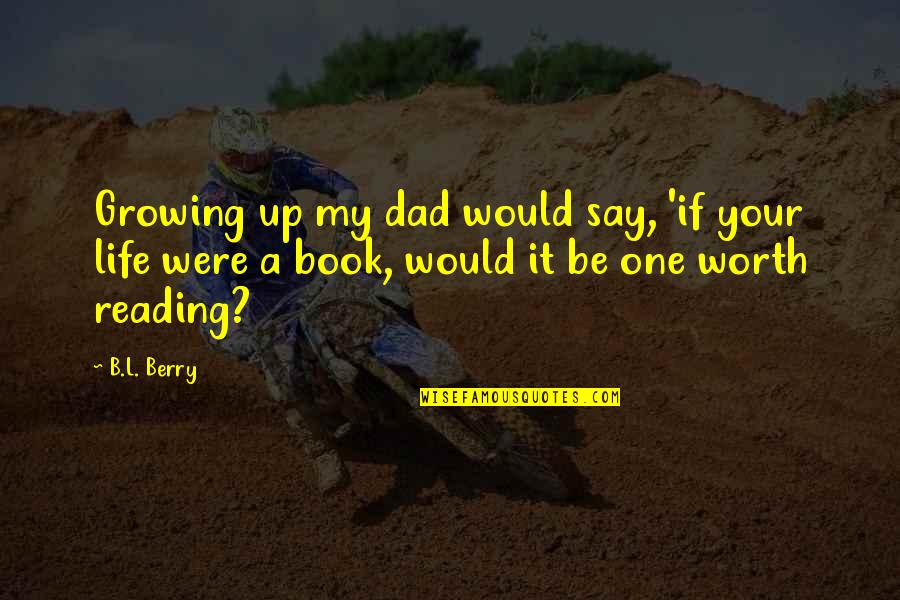 Growing up my dad would say, 'if your life were a book, would it be one worth reading? —
B.L. Berry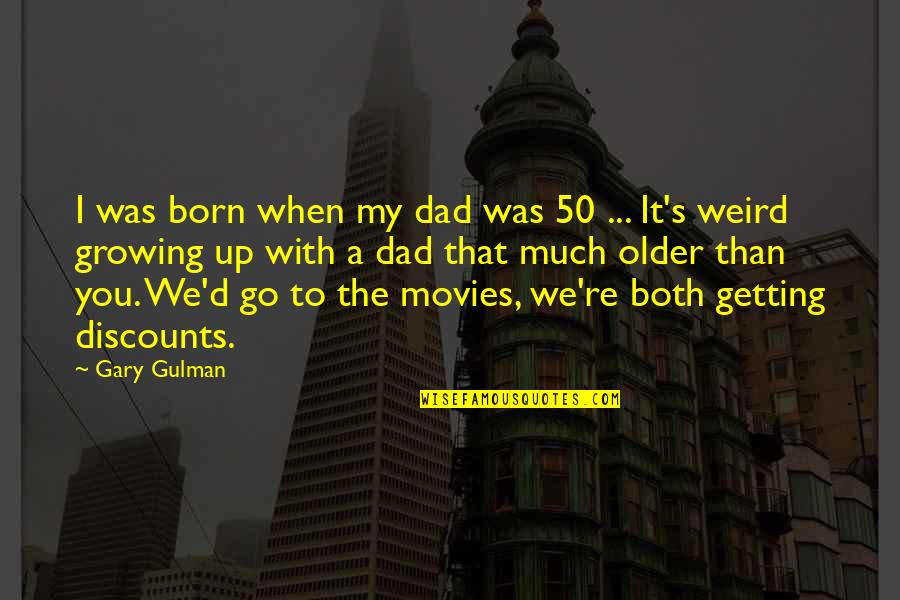 I was born when my dad was 50 ... It's weird growing up with a dad that much older than you. We'd go to the movies, we're both getting discounts. —
Gary Gulman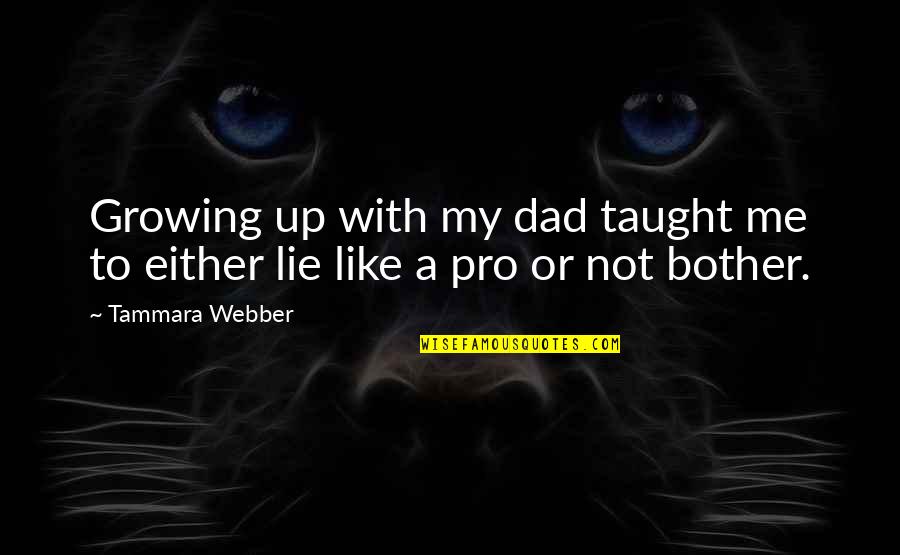 Growing up with my dad taught me to either lie like a pro or not bother. —
Tammara Webber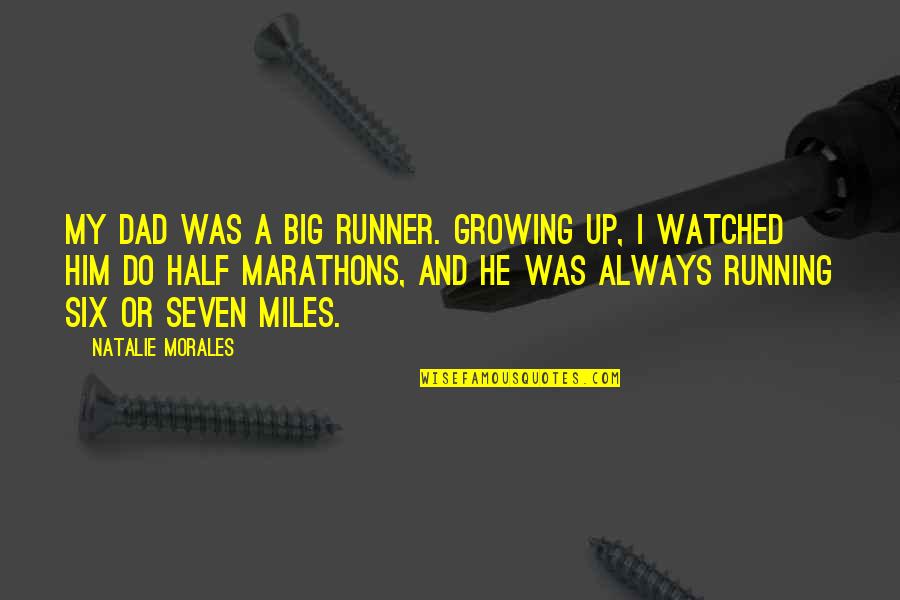 My dad was a big runner. Growing up, I watched him do half marathons, and he was always running six or seven miles. —
Natalie Morales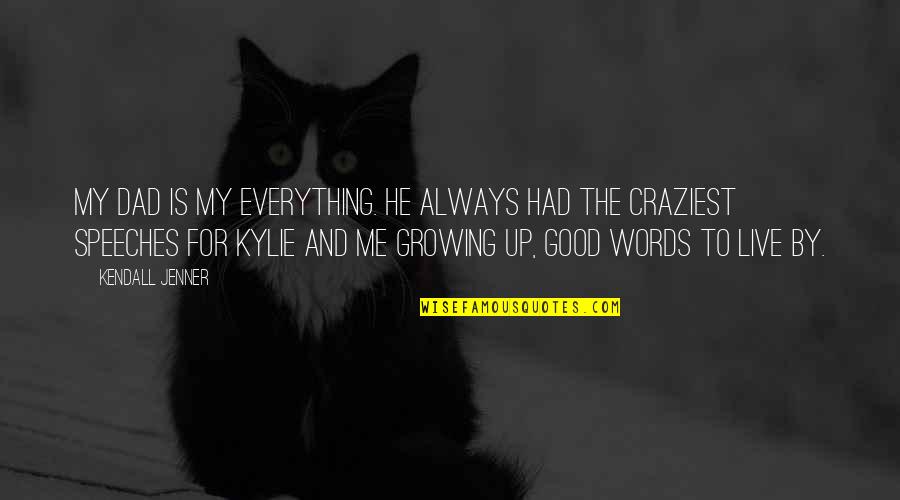 My dad is my everything. He always had the craziest speeches for Kylie and me growing up, good words to live by. —
Kendall Jenner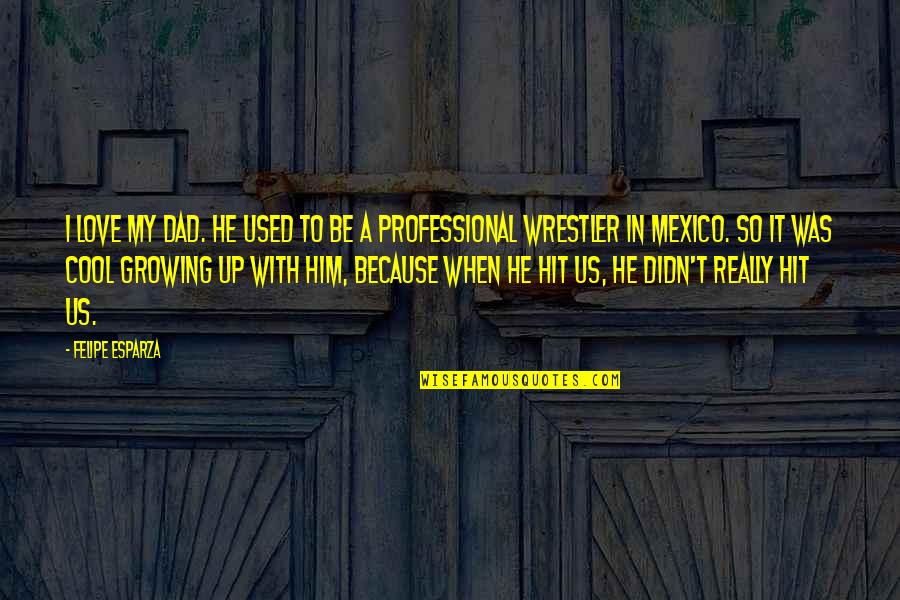 I love my dad. He used to be a professional wrestler in Mexico. So it was cool growing up with him, because when he hit us, he didn't really hit us. —
Felipe Esparza
Nowadays, if you have a mustache, people look at you like you're crazy. But when I was growing up, I never saw my dad without a mustache. —
Kevin Connolly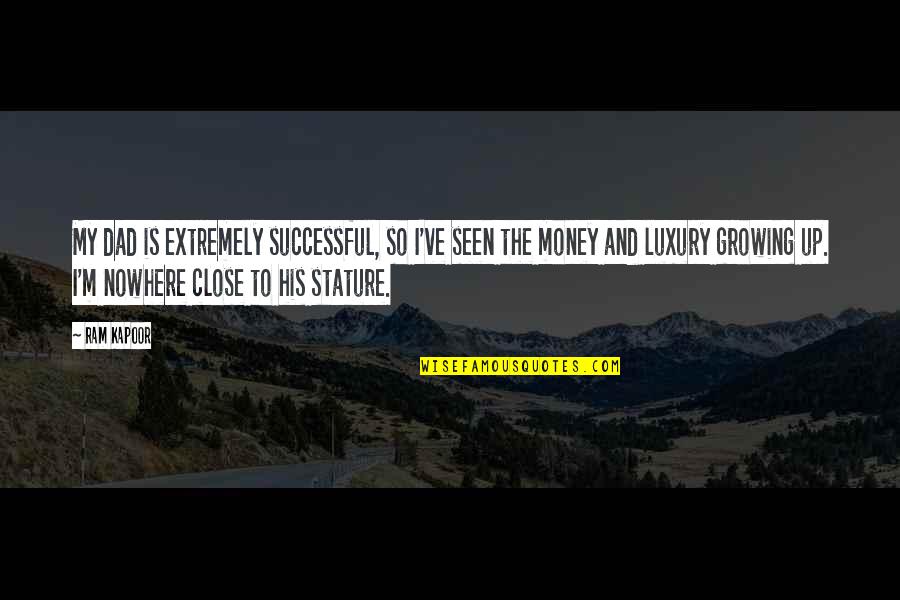 My dad is extremely successful, so I've seen the money and luxury growing up. I'm nowhere close to his stature. —
Ram Kapoor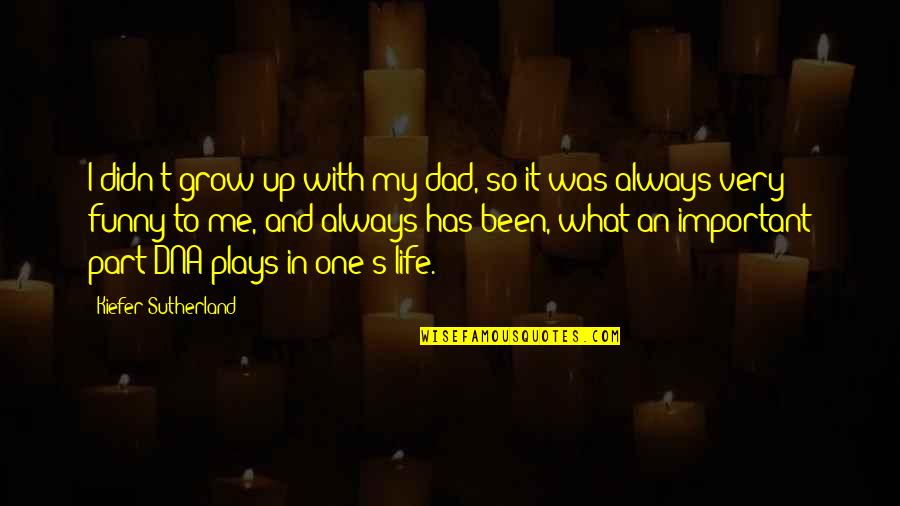 I didn't grow up with my dad, so it was always very funny to me, and always has been, what an important part DNA plays in one's life. —
Kiefer Sutherland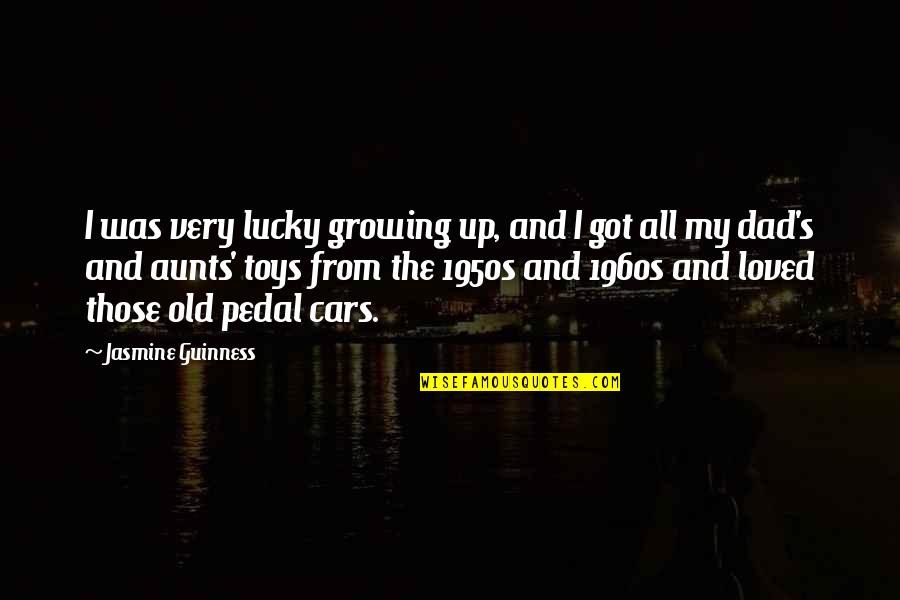 I was very lucky growing up, and I got all my dad's and aunts' toys from the 1950s and 1960s and loved those old pedal cars. —
Jasmine Guinness