Best Business Plan Quotes
Collection of top 38 famous quotes about Best Business Plan
Best Business Plan Quotes & Sayings
Happy to read and share the best inspirational Best Business Plan quotes, sayings and quotations on Wise Famous Quotes.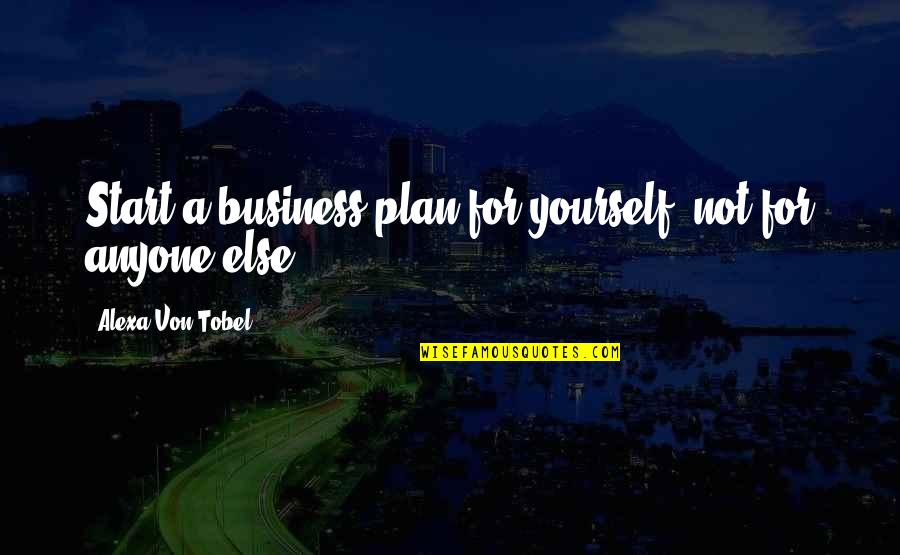 Start a business plan for yourself, not for anyone else.
—
Alexa Von Tobel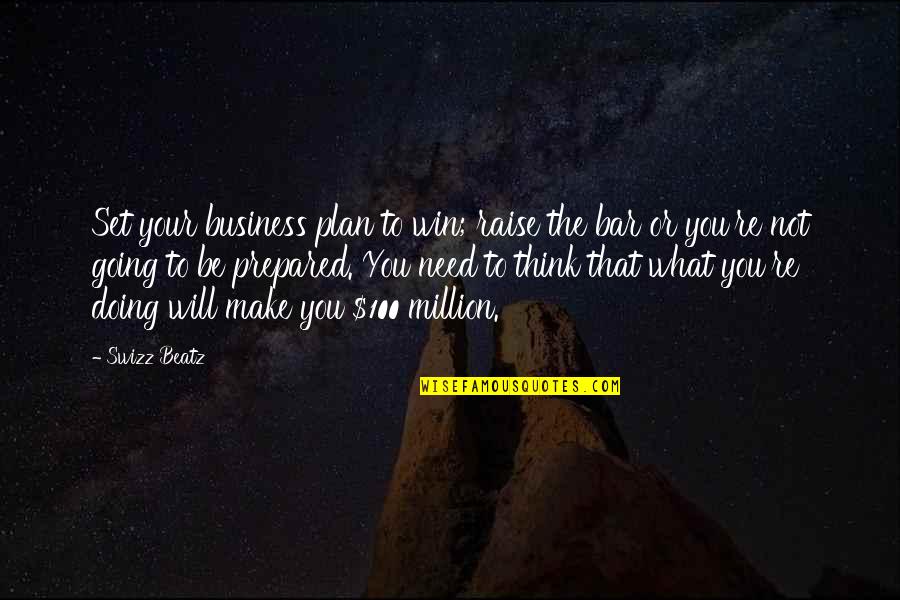 Set your business plan to win; raise the bar or you're not going to be prepared. You need to think that what you're doing will make you $100 million.
—
Swizz Beatz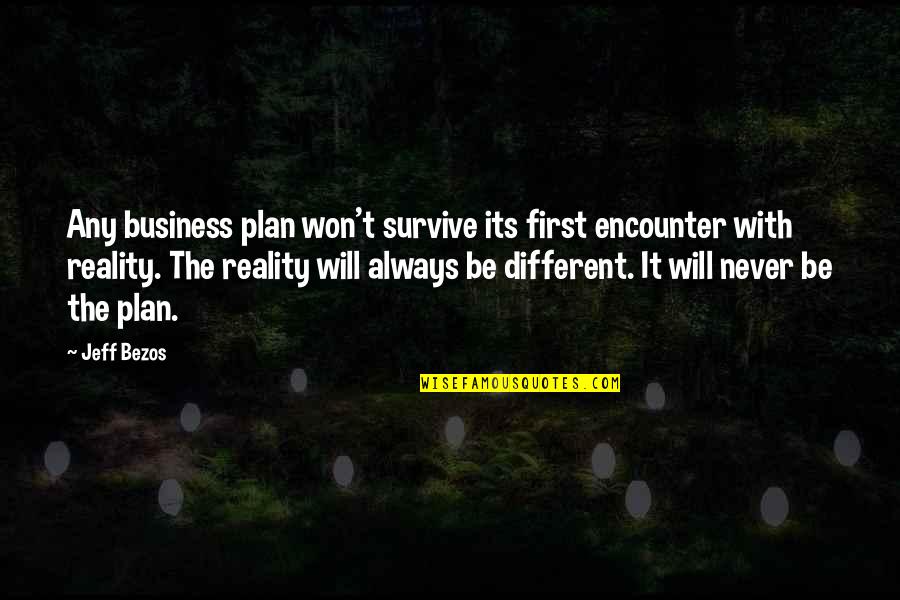 Any business plan won't survive its first encounter with reality. The reality will always be different. It will never be the plan.
—
Jeff Bezos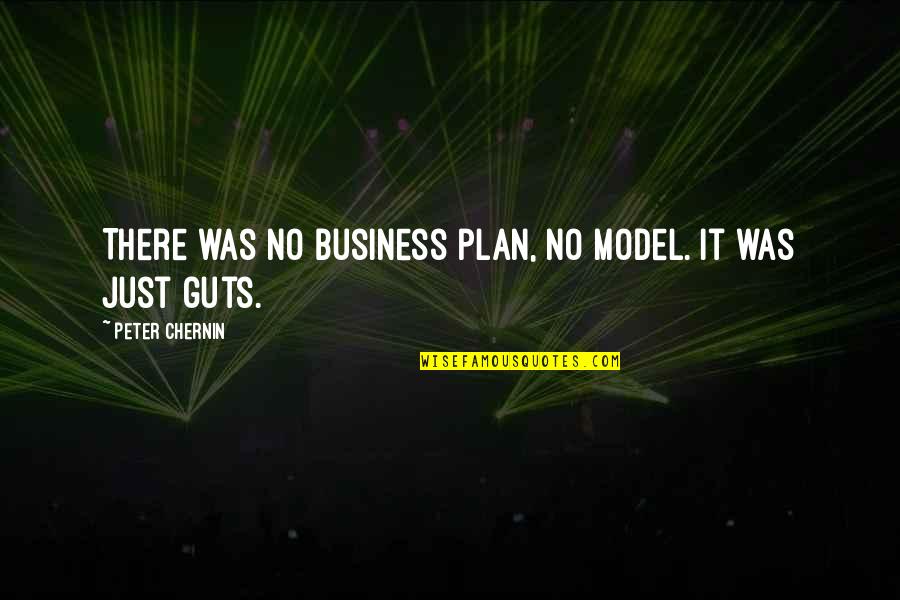 There was no business plan, no model. It was just guts.
—
Peter Chernin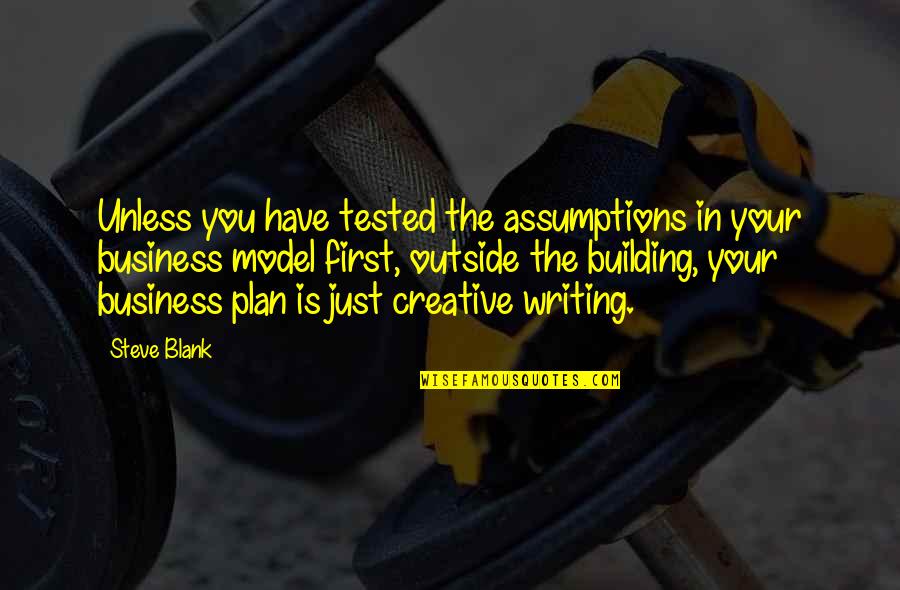 Unless you have tested the assumptions in your business model first, outside the building, your business plan is just creative writing.
—
Steve Blank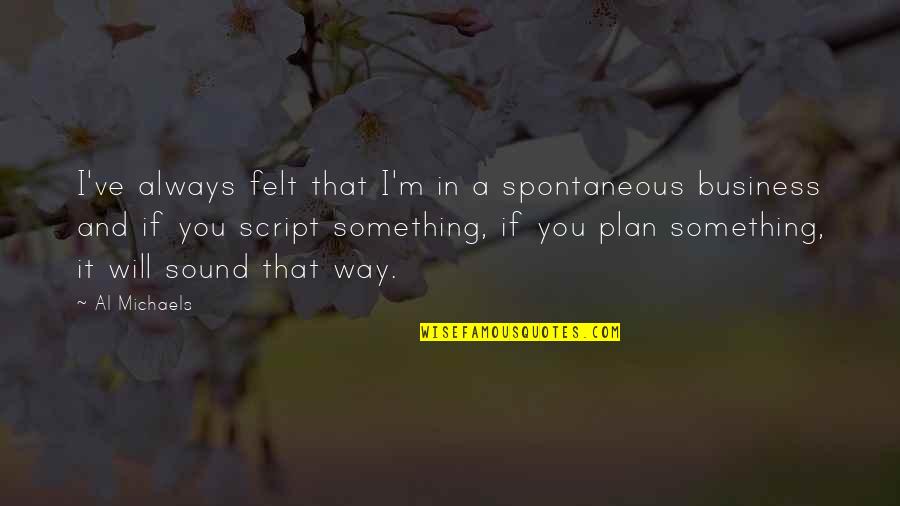 I've always felt that I'm in a spontaneous business and if you script something, if you plan something, it will sound that way.
—
Al Michaels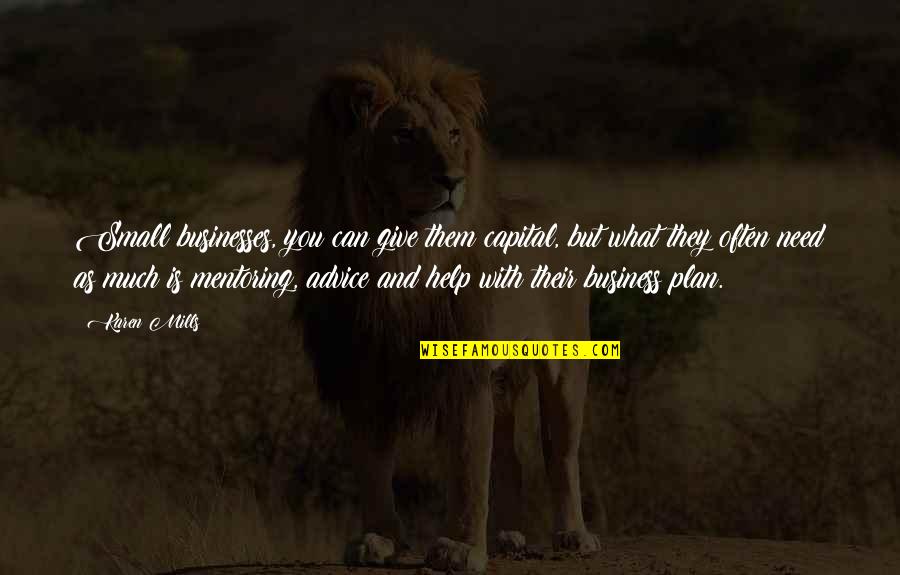 Small businesses, you can give them capital, but what they often need as much is mentoring, advice and help with their business plan. —
Karen Mills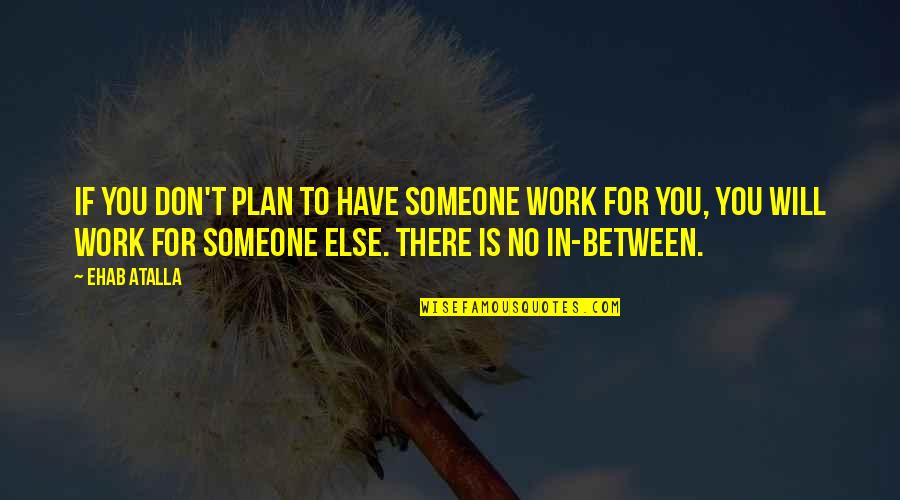 If you don't plan to have someone work for you, you will work for someone else. There is no in-between. —
Ehab Atalla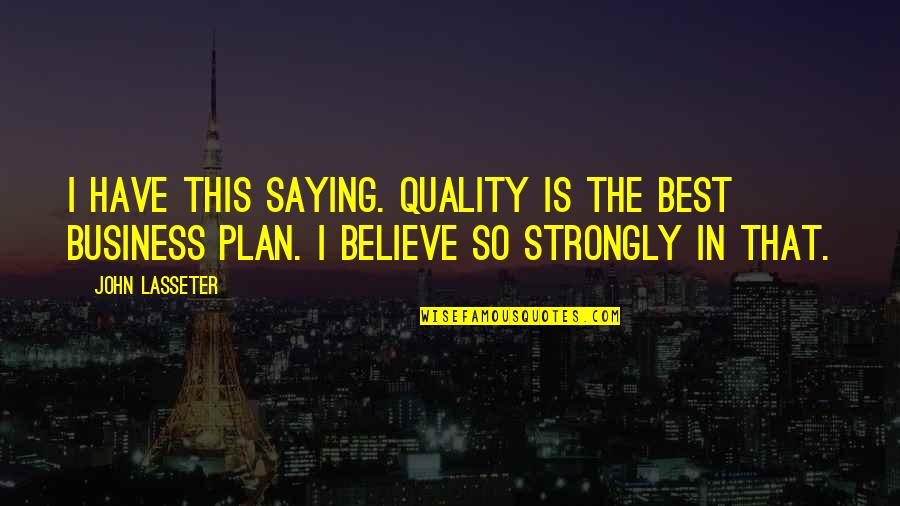 I have this saying. Quality is the
best business plan
. I believe so strongly in that. —
John Lasseter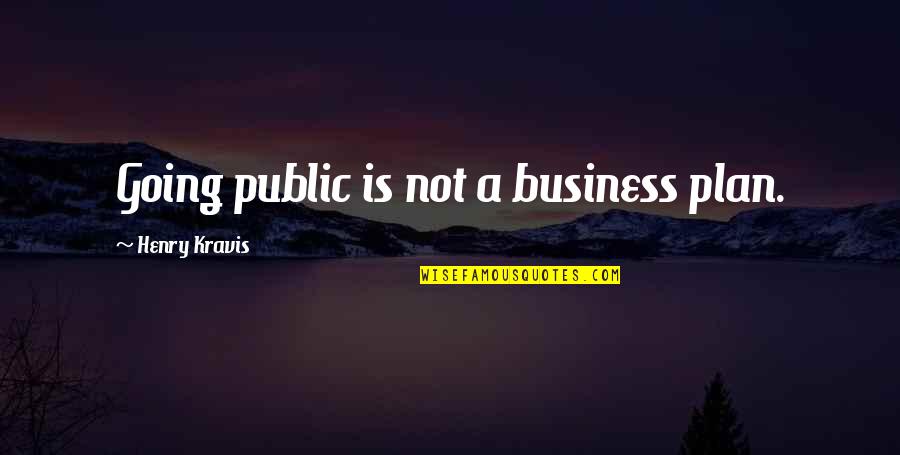 Going public is not a business plan. —
Henry Kravis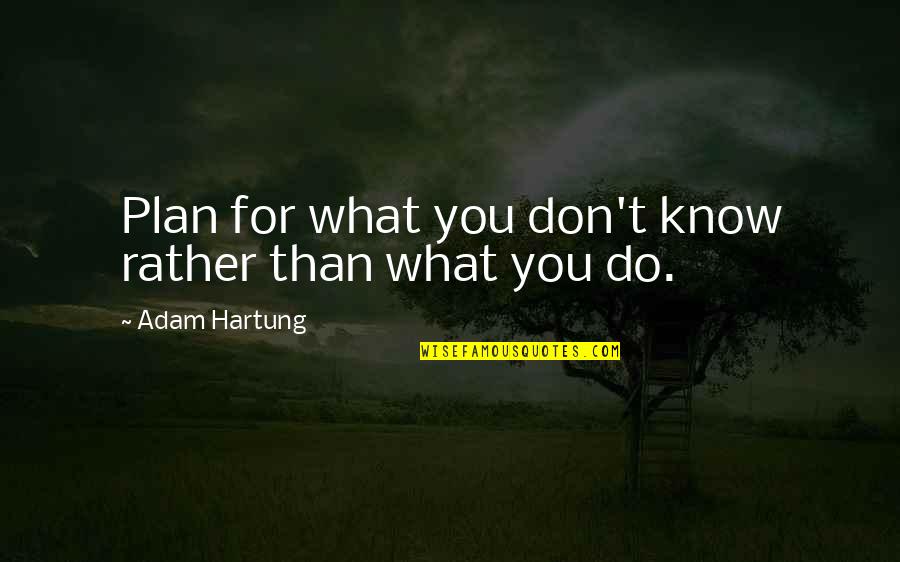 Plan for what you don't know rather than what you do. —
Adam Hartung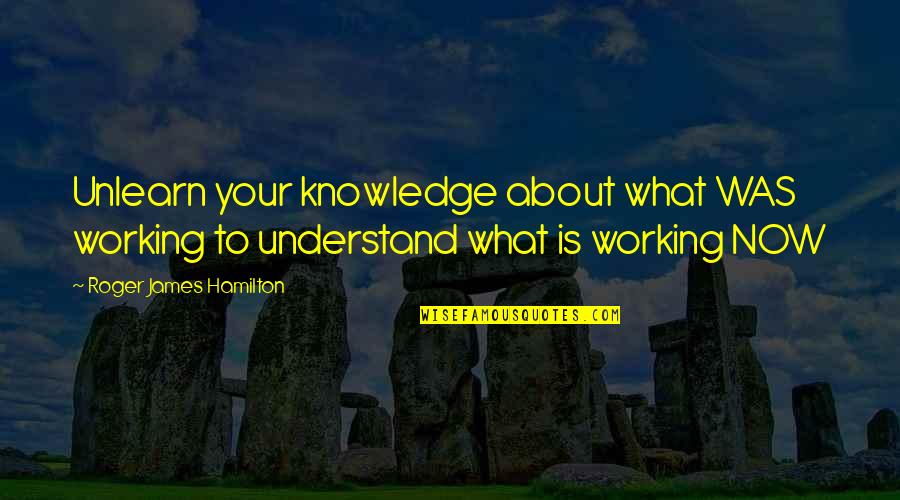 Unlearn your knowledge about what WAS working to understand what is working NOW —
Roger James Hamilton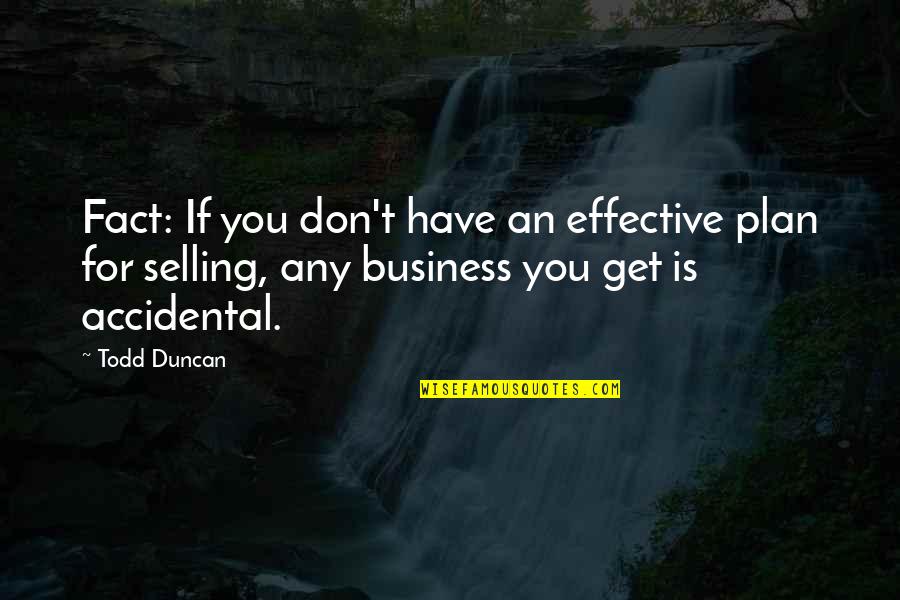 Fact: If you don't have an effective plan for selling, any business you get is accidental. —
Todd Duncan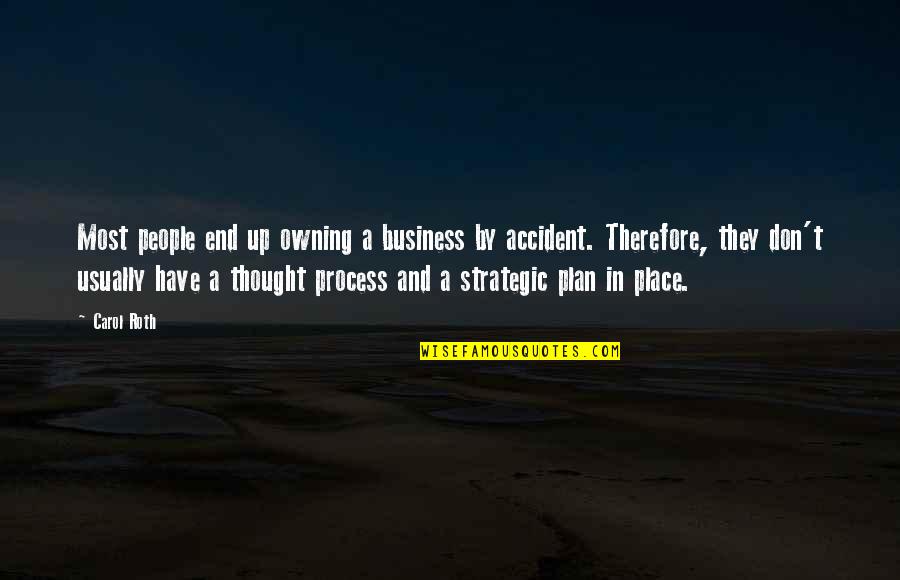 Most people end up owning a business by accident. Therefore, they don't usually have a thought process and a strategic plan in place. —
Carol Roth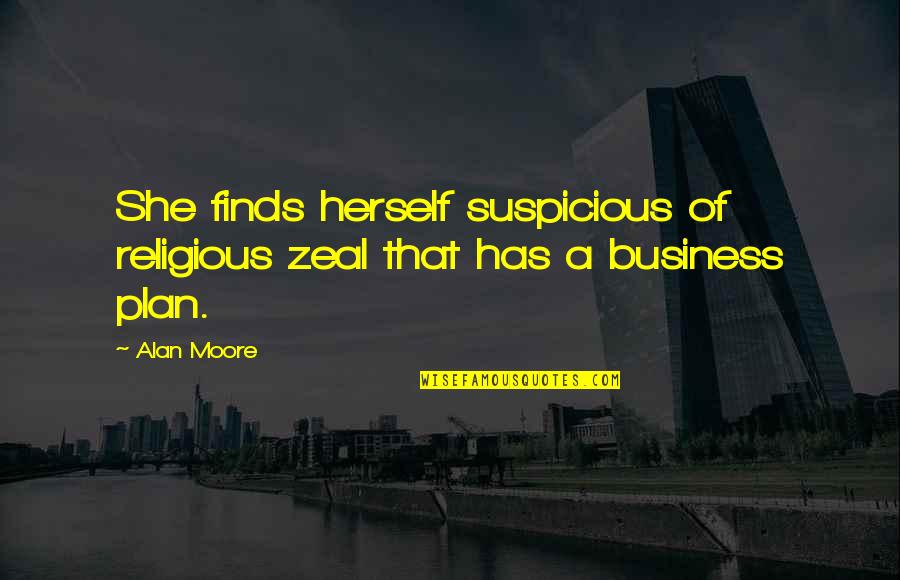 She finds herself suspicious of religious zeal that has a business plan. —
Alan Moore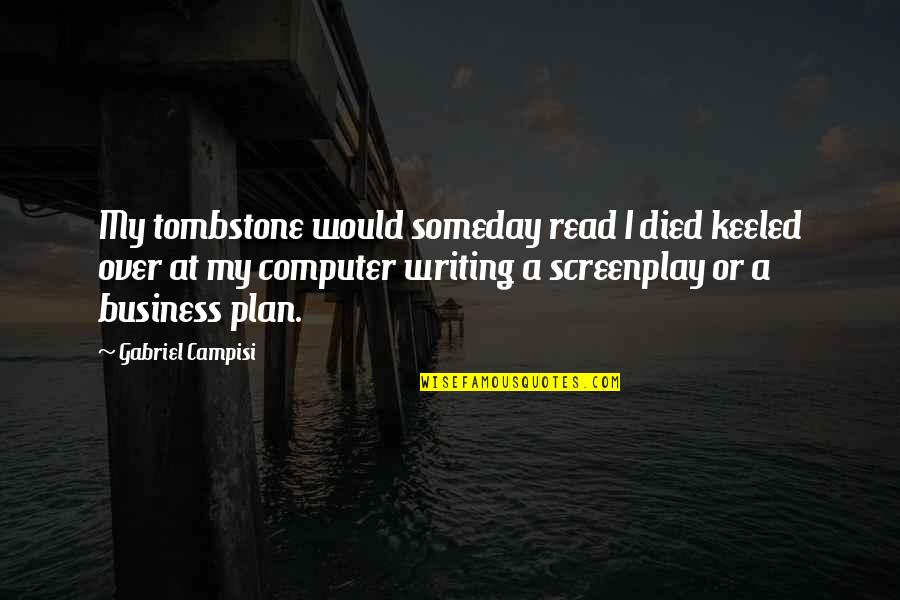 My tombstone would someday read I died keeled over at my computer writing a screenplay or a business plan. —
Gabriel Campisi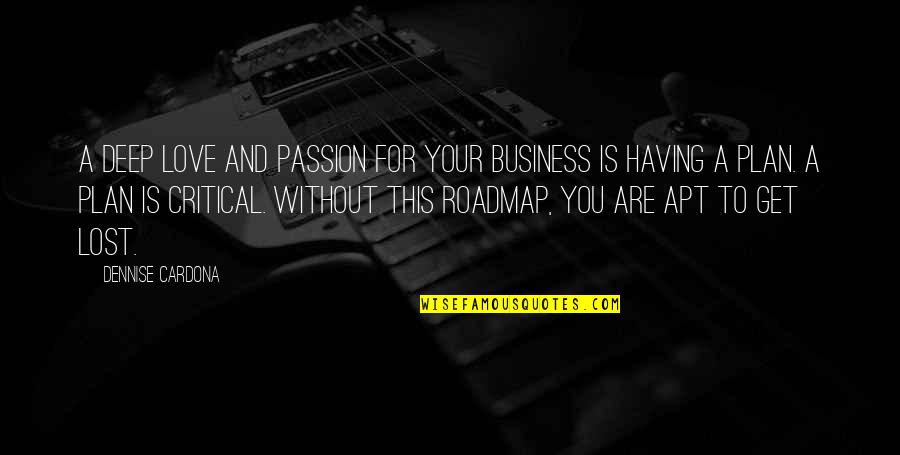 a deep love and passion for your business is having a plan. A plan is critical. Without this roadmap, you are apt to get lost. —
Dennise Cardona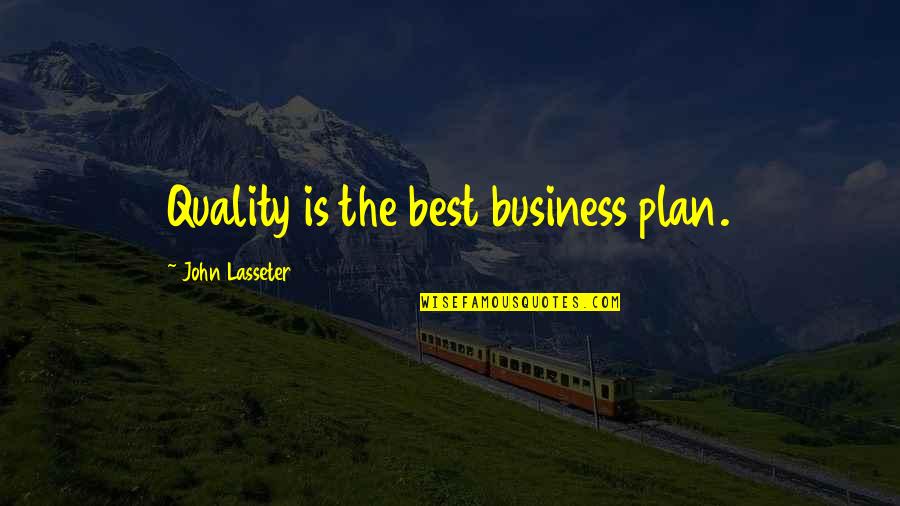 Quality is the
best business plan
. —
John Lasseter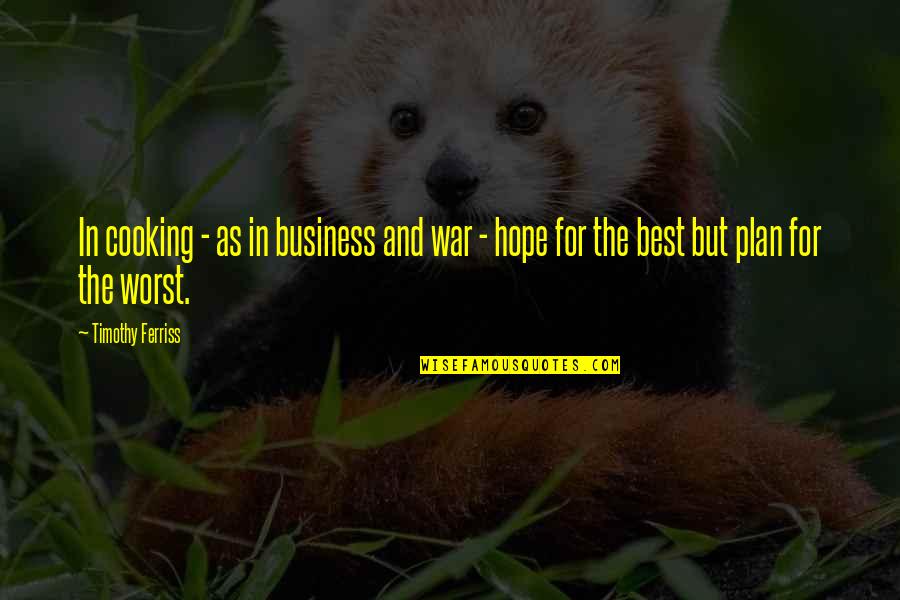 In cooking - as in business and war - hope for the best but plan for the worst. —
Timothy Ferriss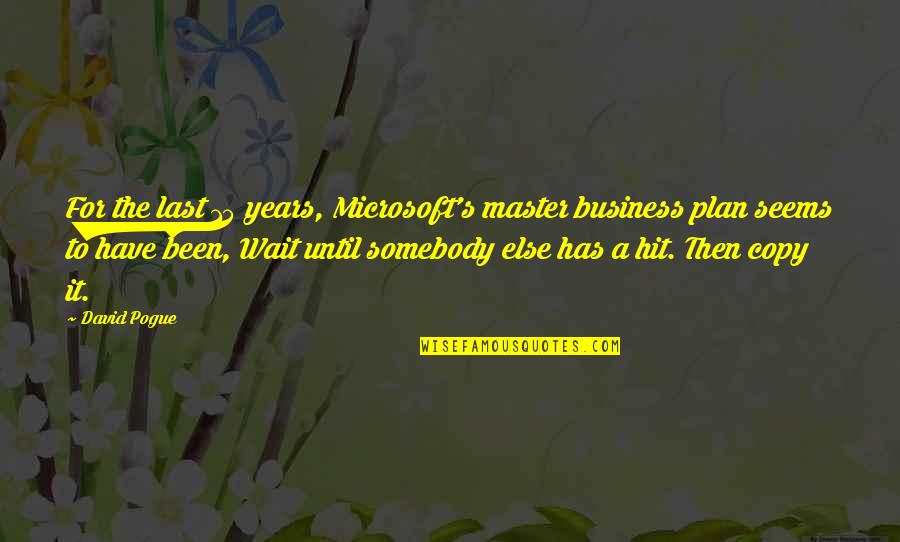 For the last 15 years, Microsoft's master business plan seems to have been, Wait until somebody else has a hit. Then copy it. —
David Pogue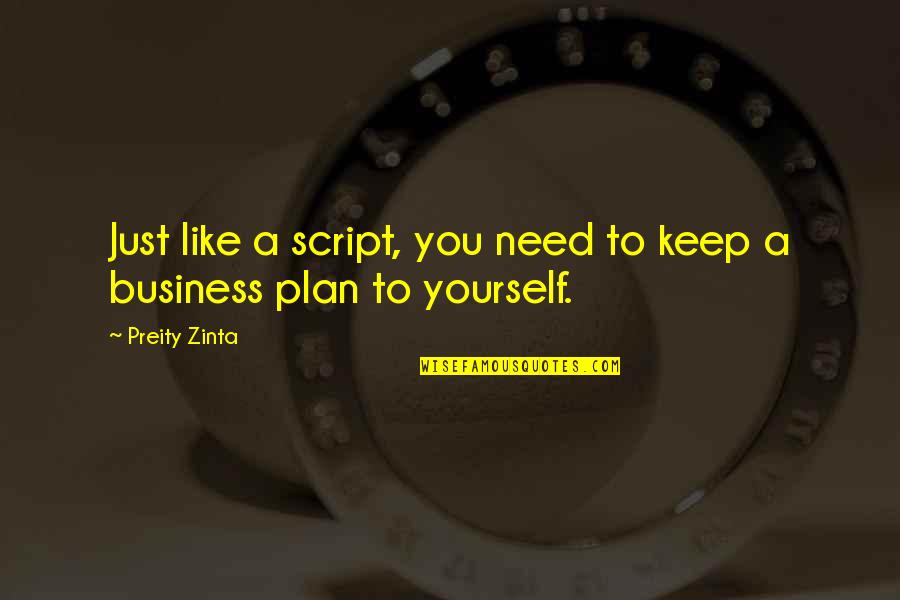 Just like a script, you need to keep a business plan to yourself. —
Preity Zinta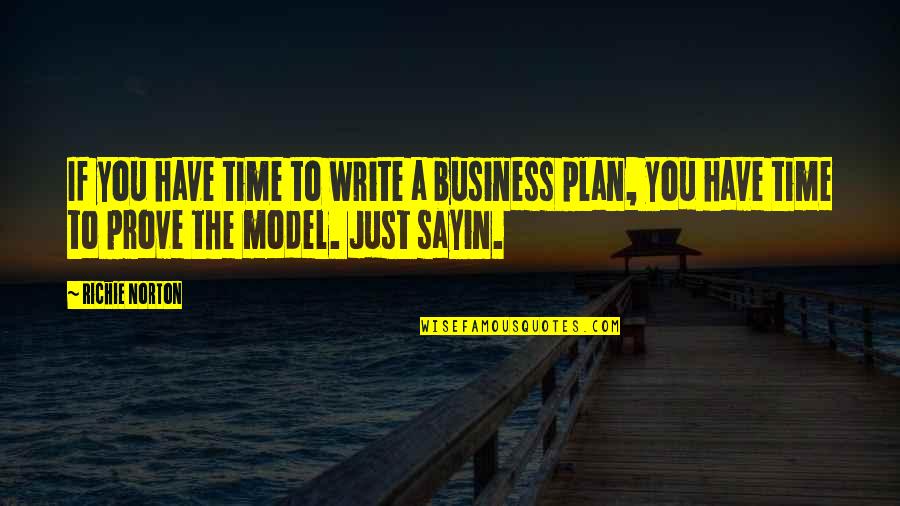 If you have time to write a business plan, you have time to prove the model. Just sayin. —
Richie Norton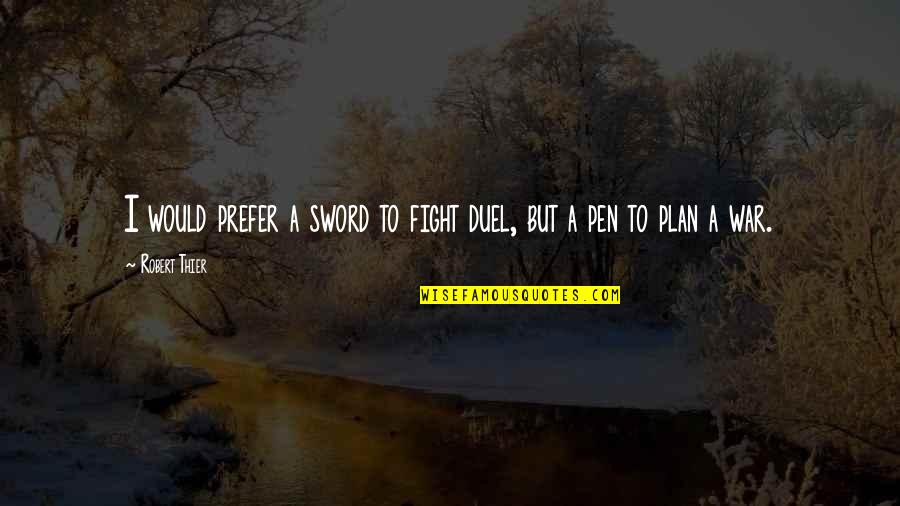 I would prefer a sword to fight duel, but a pen to plan a war. —
Robert Thier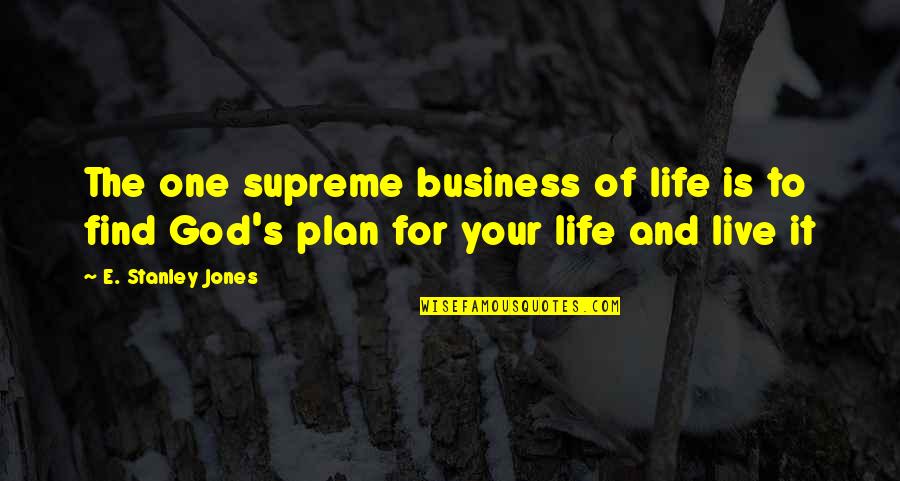 The one supreme business of life is to find God's plan for your life and live it —
E. Stanley Jones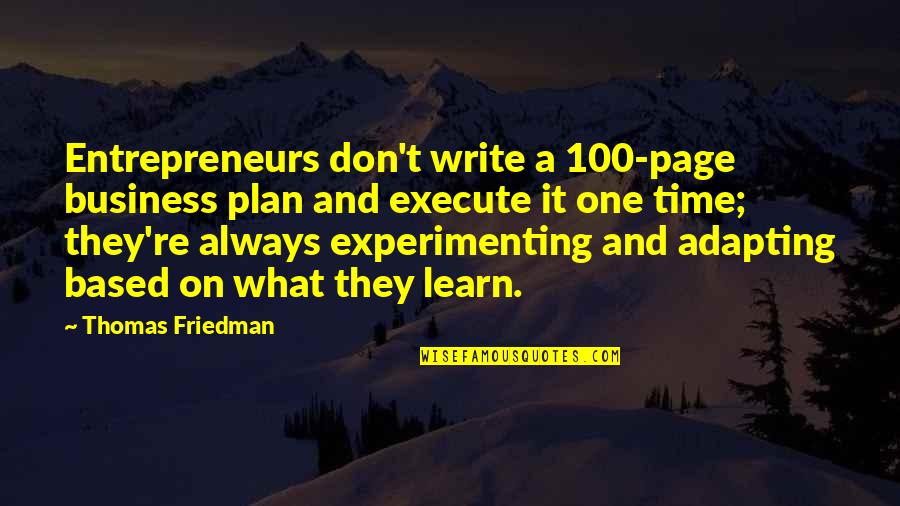 Entrepreneurs don't write a 100-page business plan and execute it one time; they're always experimenting and adapting based on what they learn. —
Thomas Friedman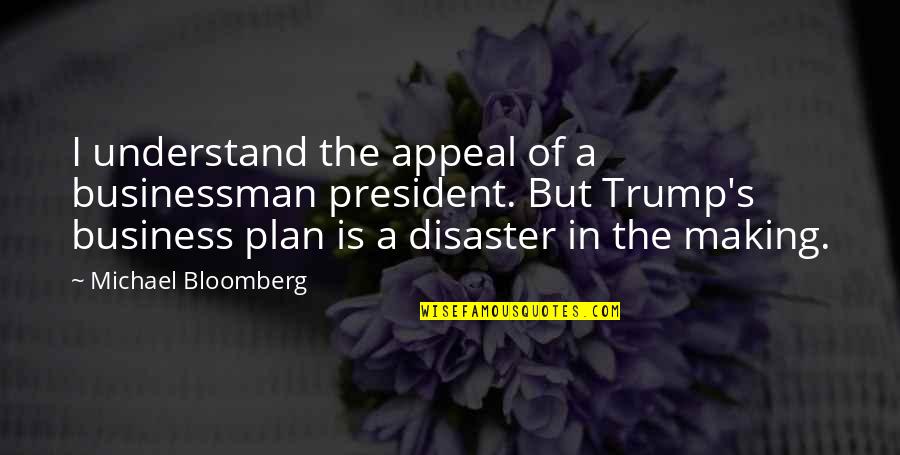 I understand the appeal of a businessman president. But Trump's business plan is a disaster in the making. —
Michael Bloomberg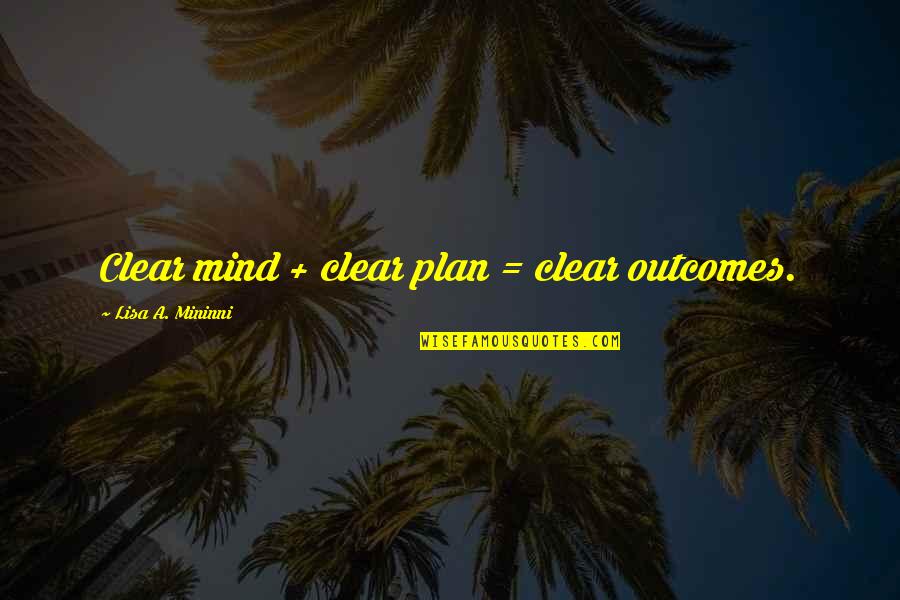 Clear mind + clear plan = clear outcomes. —
Lisa A. Mininni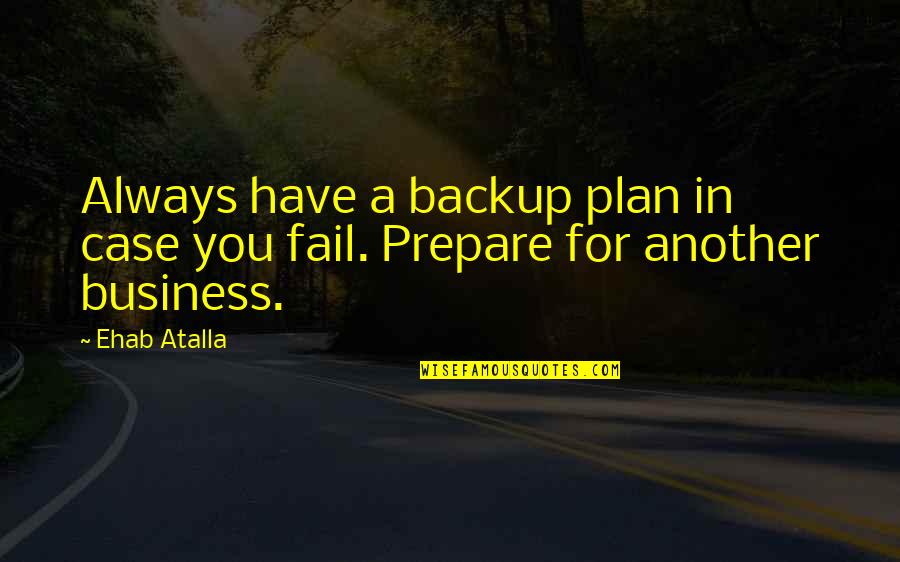 Always have a backup plan in case you fail. Prepare for another business. —
Ehab Atalla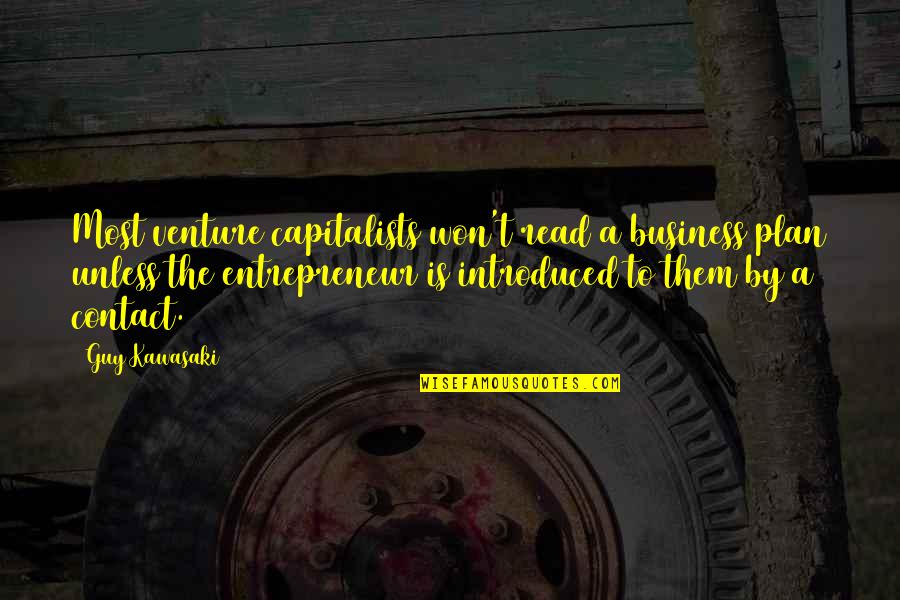 Most venture capitalists won't read a business plan unless the entrepreneur is introduced to them by a contact. —
Guy Kawasaki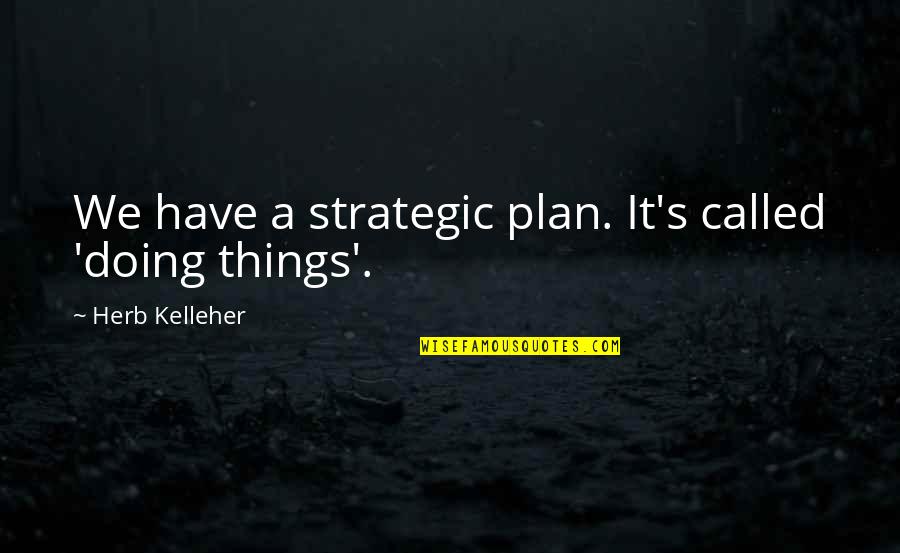 We have a strategic plan. It's called 'doing things'. —
Herb Kelleher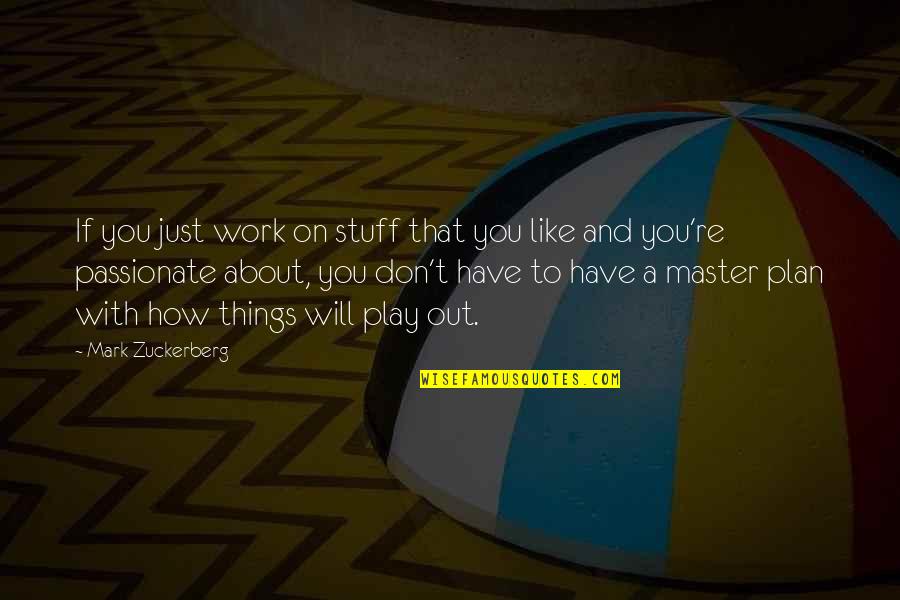 If you just work on stuff that you like and you're passionate about, you don't have to have a master plan with how things will play out. —
Mark Zuckerberg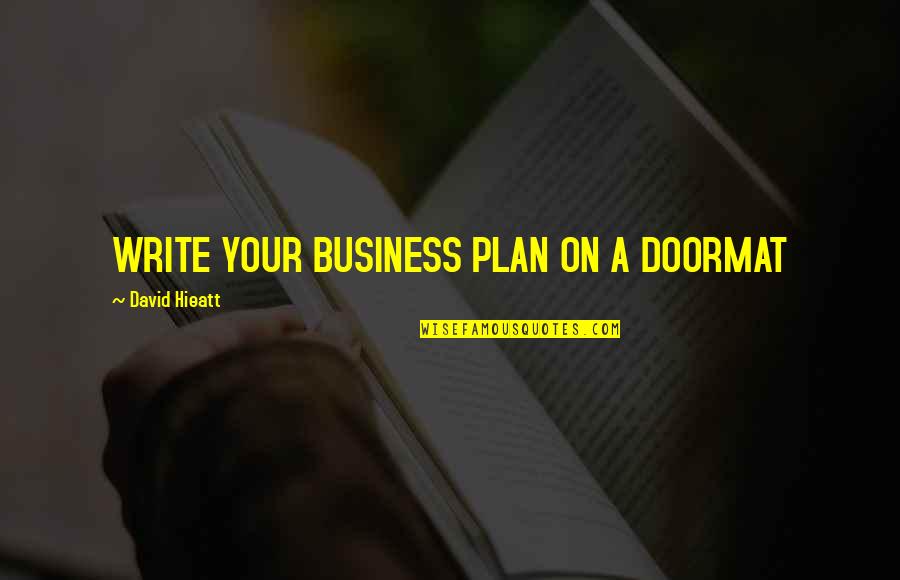 WRITE YOUR BUSINESS PLAN ON A DOORMAT —
David Hieatt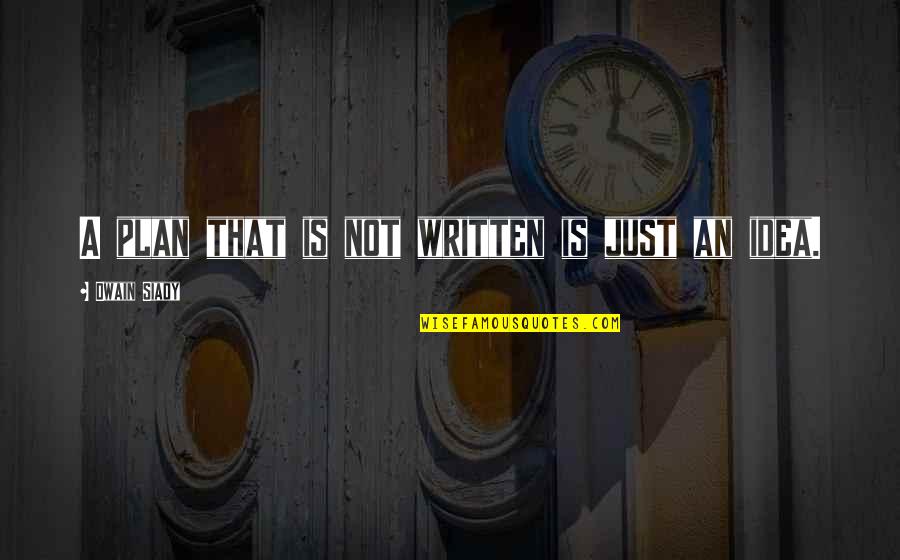 A plan that is not written is just an idea. —
Dwain Siady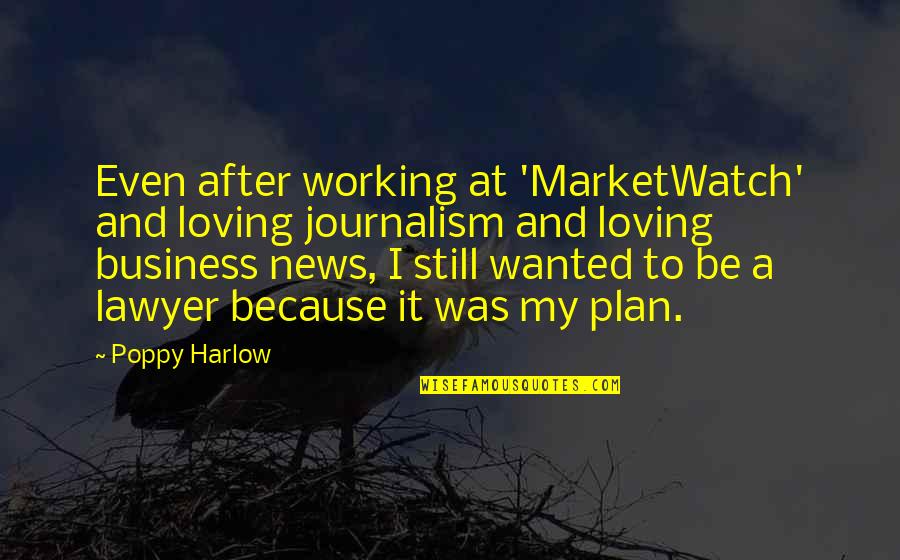 Even after working at 'MarketWatch' and loving journalism and loving business news, I still wanted to be a lawyer because it was my plan. —
Poppy Harlow