William Clay Ford Jr. Quotes
Top 27 wise famous quotes and sayings by William Clay Ford Jr.
William Clay Ford Jr. Famous Quotes & Sayings
Discover top inspirational quotes from William Clay Ford Jr. on Wise Famous Quotes.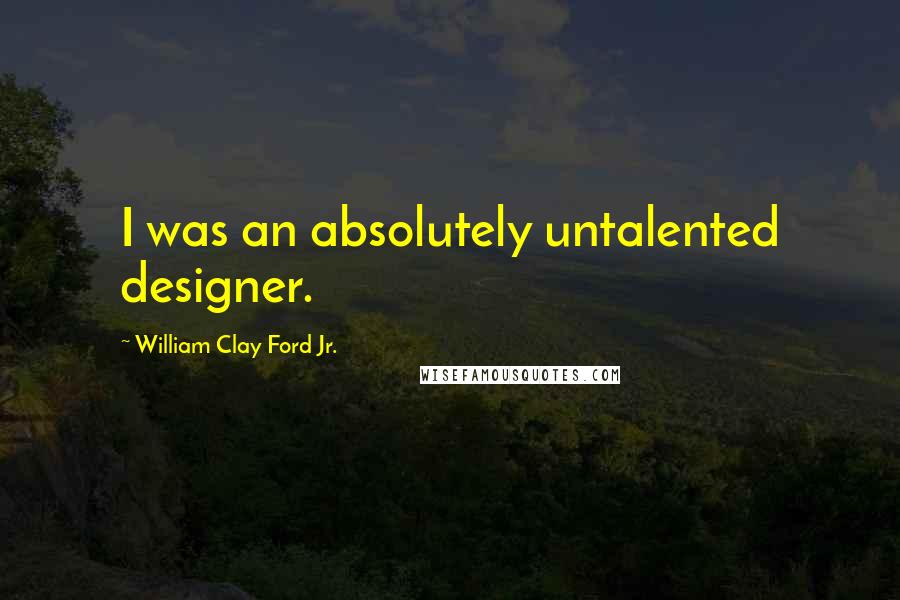 I was an absolutely untalented designer.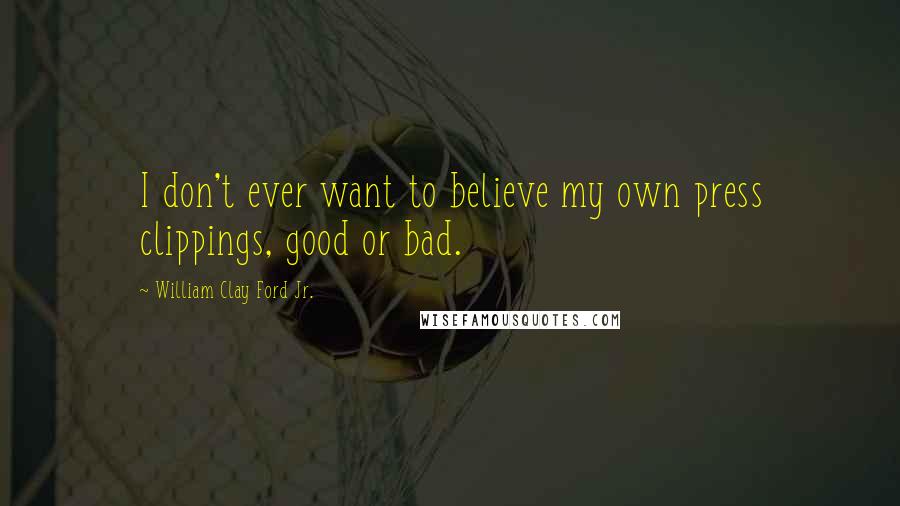 I don't ever want to believe my own press clippings, good or bad.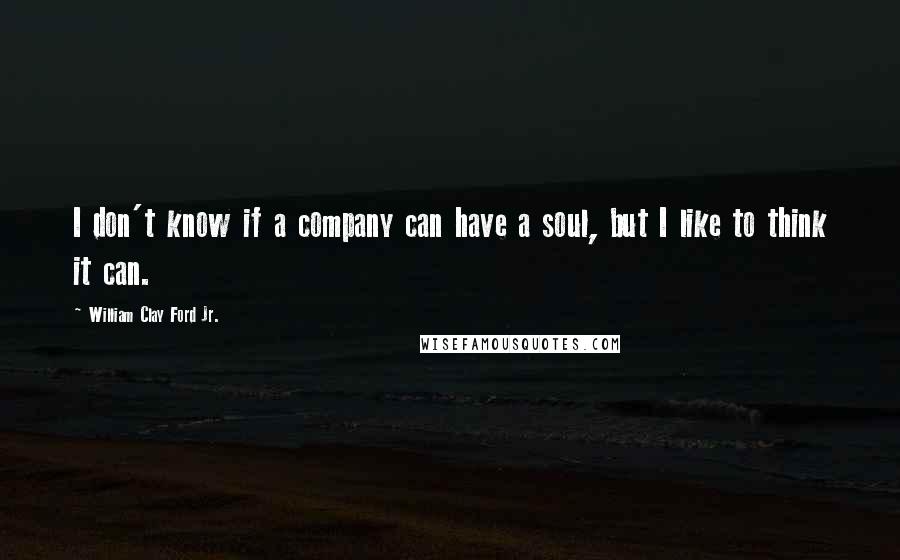 I don't know if a company can have a soul, but I like to think it can.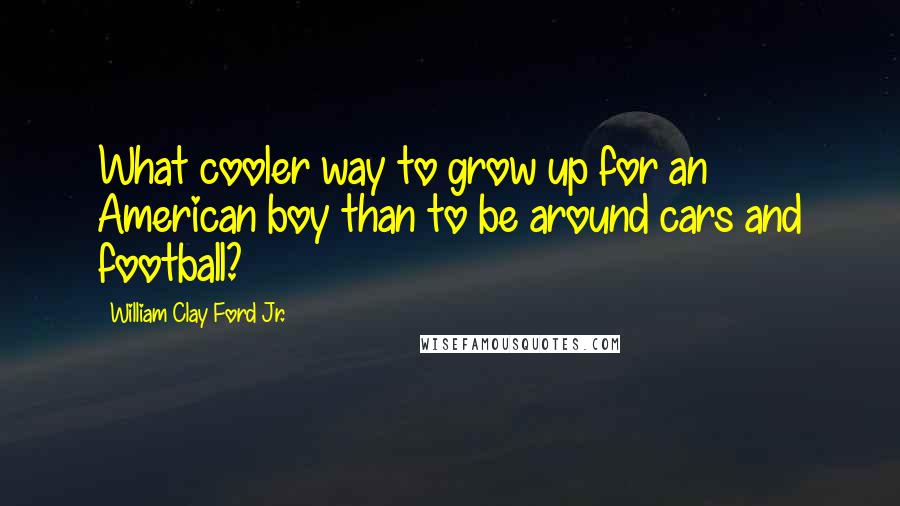 What cooler way to grow up for an American boy than to be around cars and football?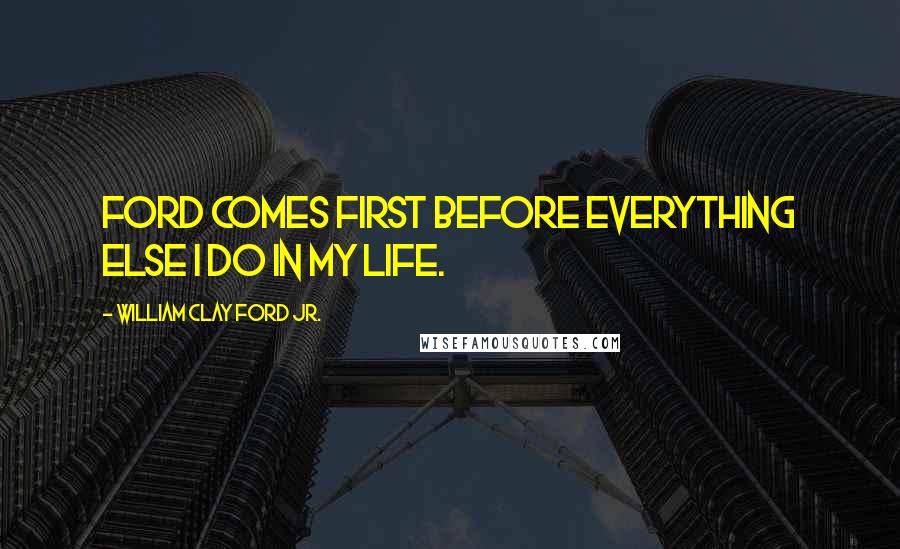 Ford comes first before everything else I do in my life.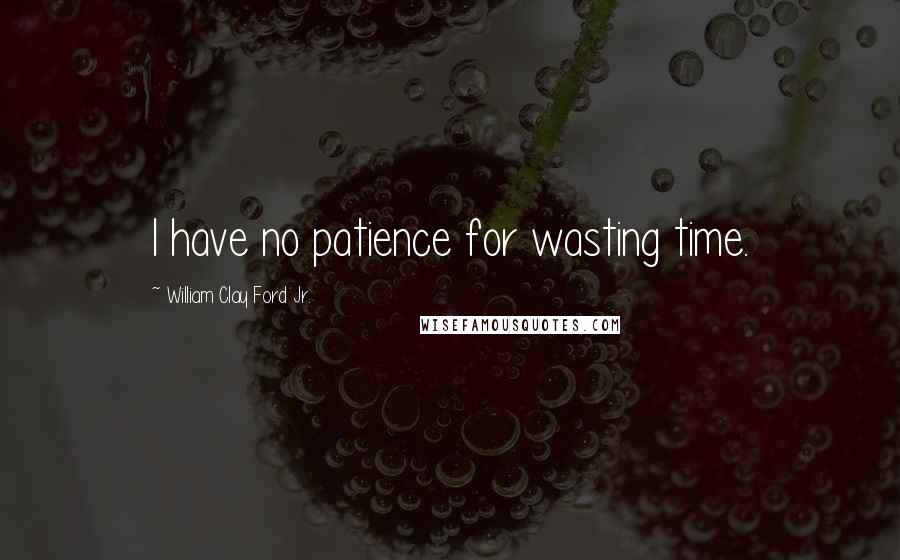 I have no patience for wasting time.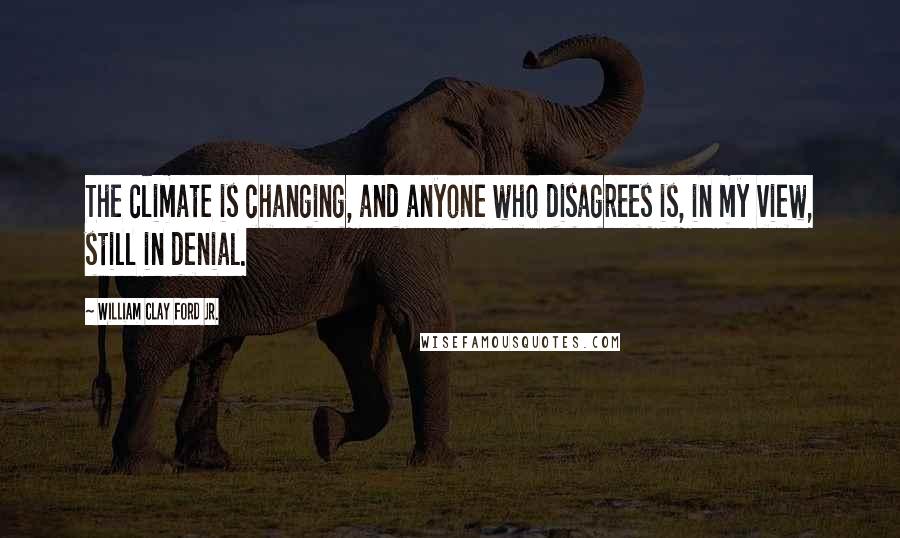 The climate is changing, and anyone who disagrees is, in my view, still in denial.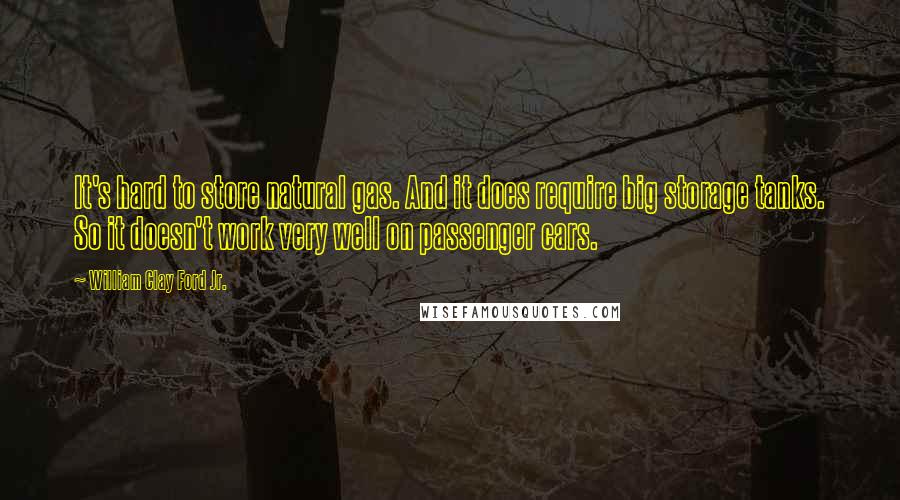 It's hard to store natural gas. And it does require big storage tanks. So it doesn't work very well on passenger cars.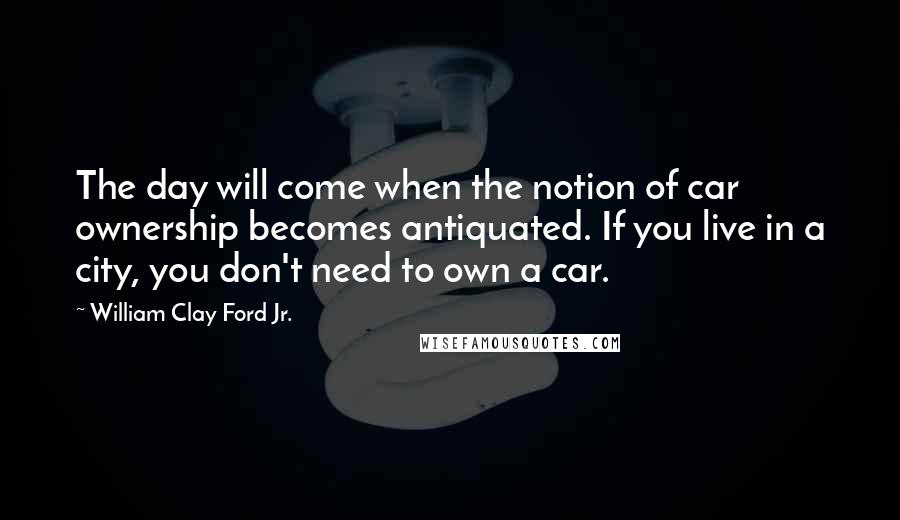 The day will come when the notion of car ownership becomes antiquated. If you live in a city, you don't need to own a car.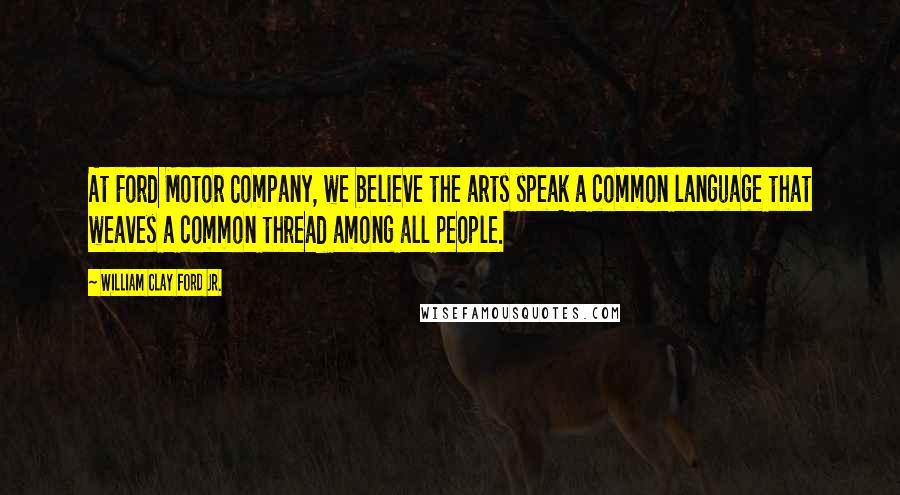 At Ford Motor Company, we believe the arts speak a common language that weaves a common thread among all people.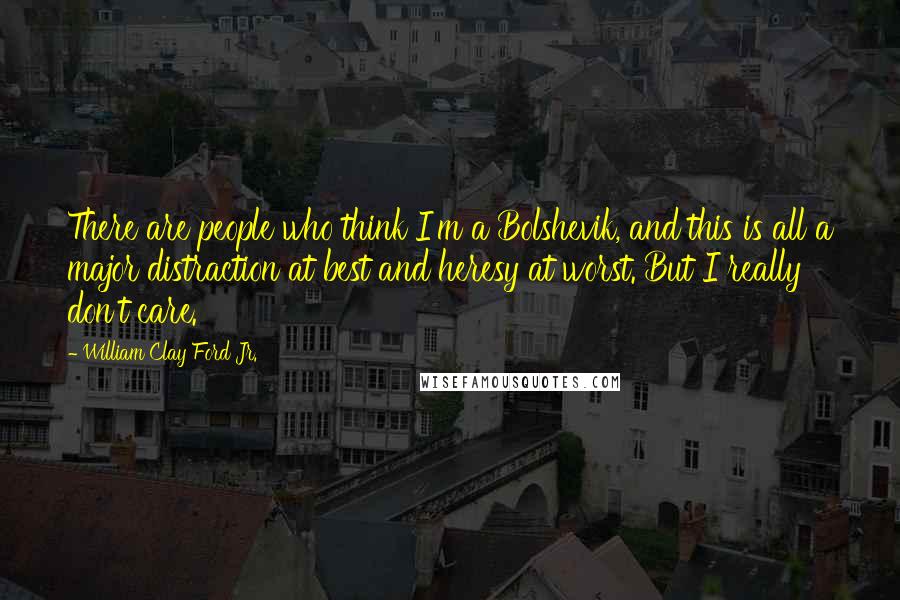 There are people who think I'm a Bolshevik, and this is all a major distraction at best and heresy at worst. But I really don't care.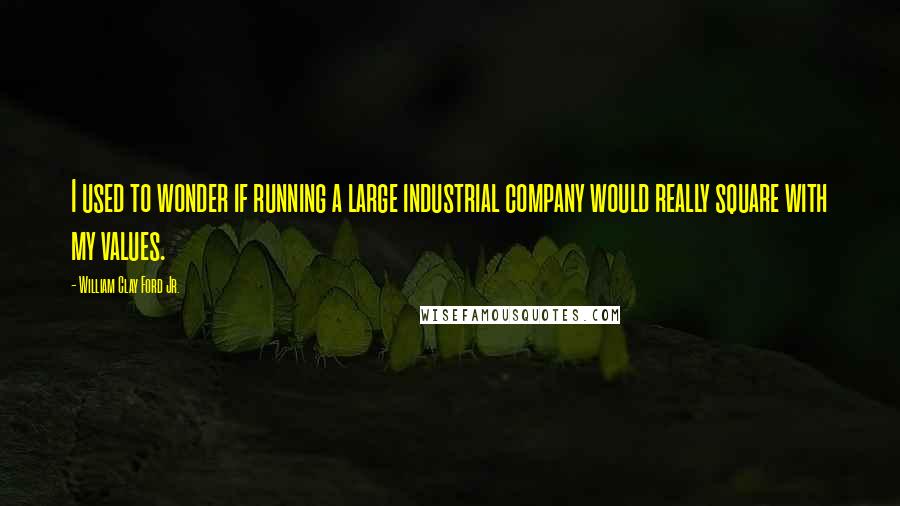 I used to wonder if running a large industrial company would really square with my values.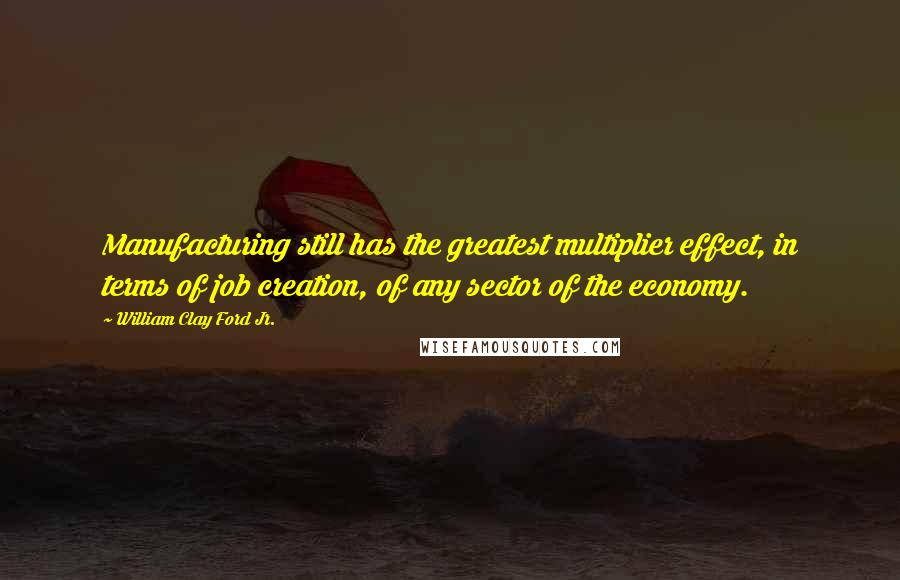 Manufacturing still has the greatest multiplier effect, in terms of job creation, of any sector of the economy.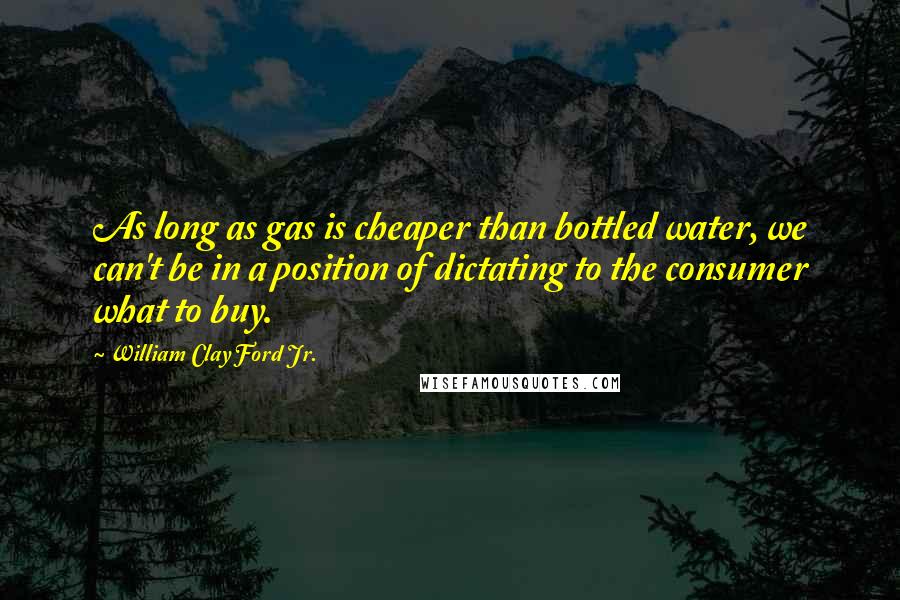 As long as gas is cheaper than bottled water, we can't be in a position of dictating to the consumer what to buy.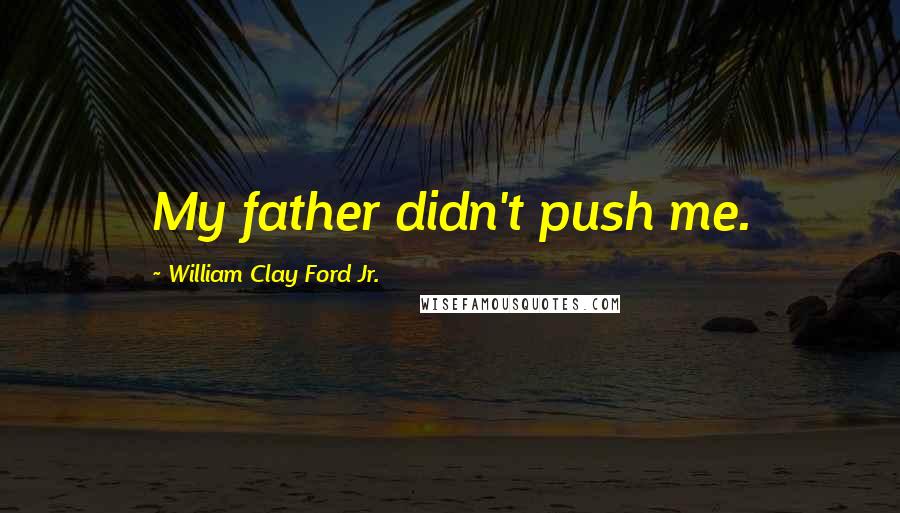 My father didn't push me.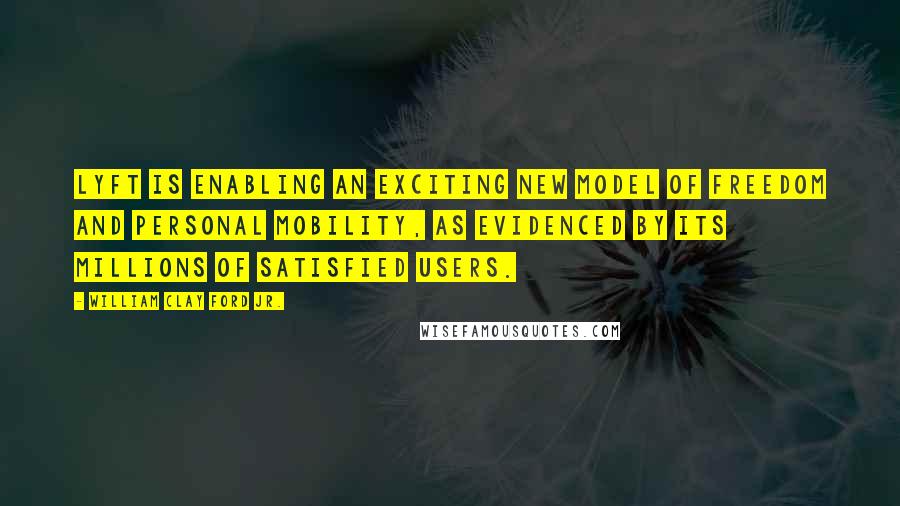 Lyft is enabling an exciting new model of freedom and personal mobility, as evidenced by its millions of satisfied users.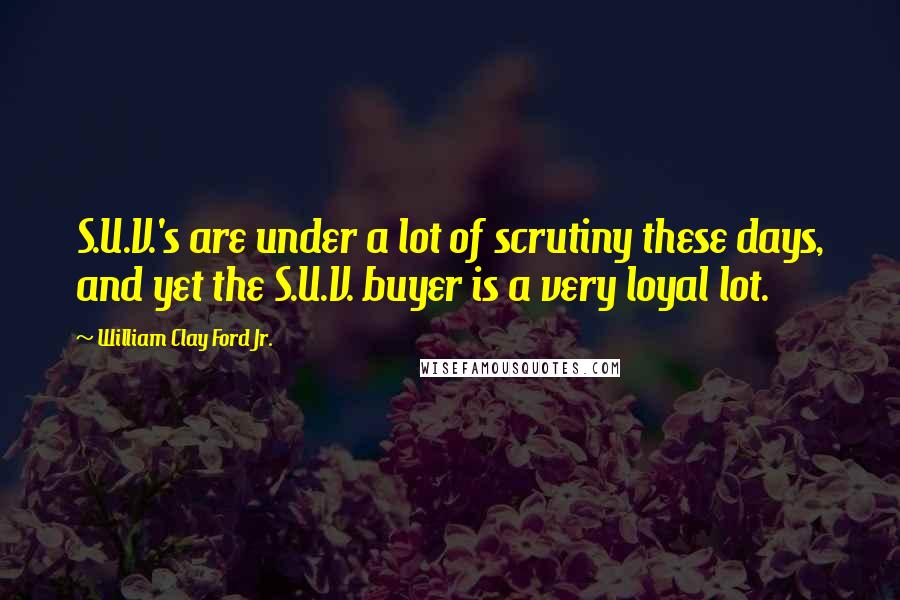 S.U.V.'s are under a lot of scrutiny these days, and yet the S.U.V. buyer is a very loyal lot.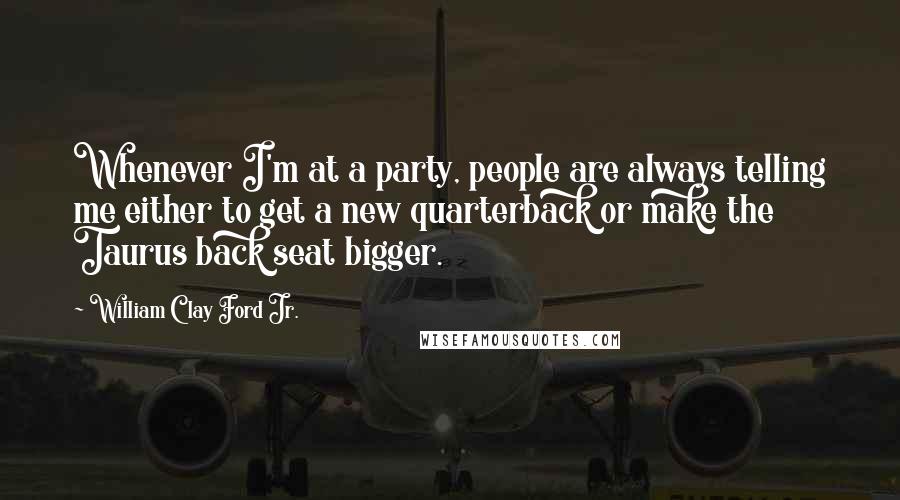 Whenever I'm at a party, people are always telling me either to get a new quarterback or make the Taurus back seat bigger.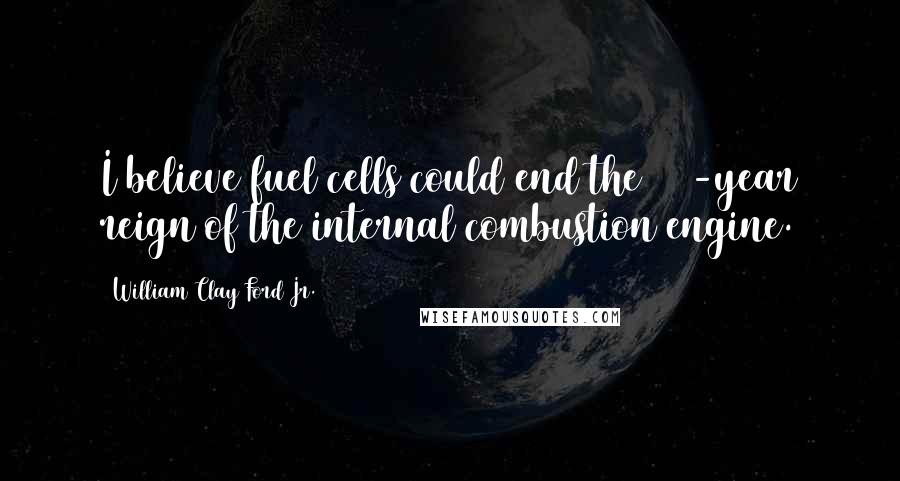 I believe fuel cells could end the 100-year reign of the internal combustion engine.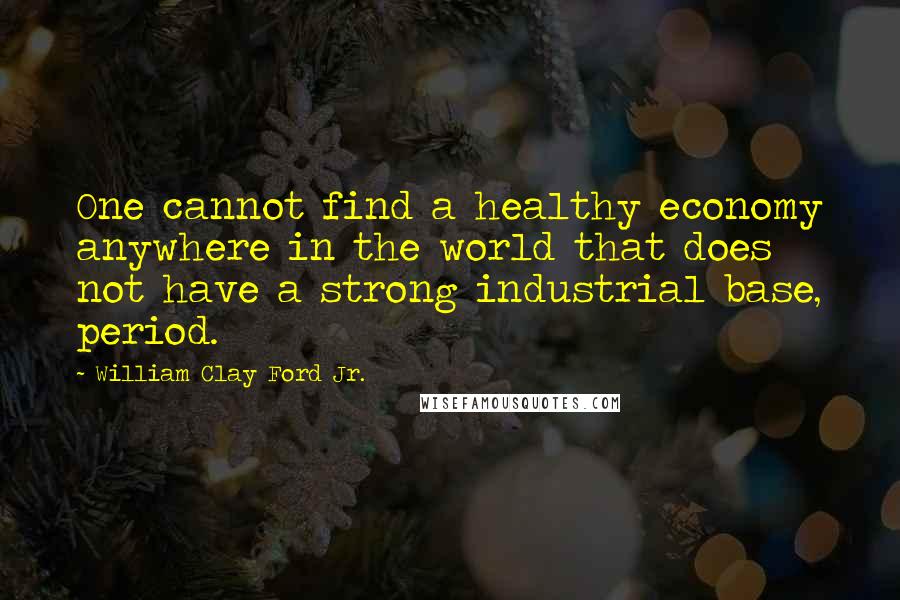 One cannot find a healthy economy anywhere in the world that does not have a strong industrial base, period.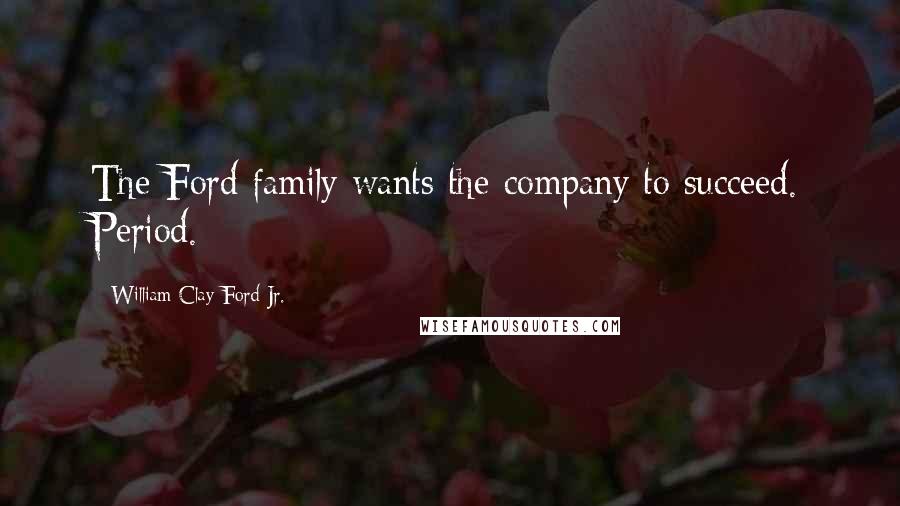 The Ford family wants the company to succeed. Period.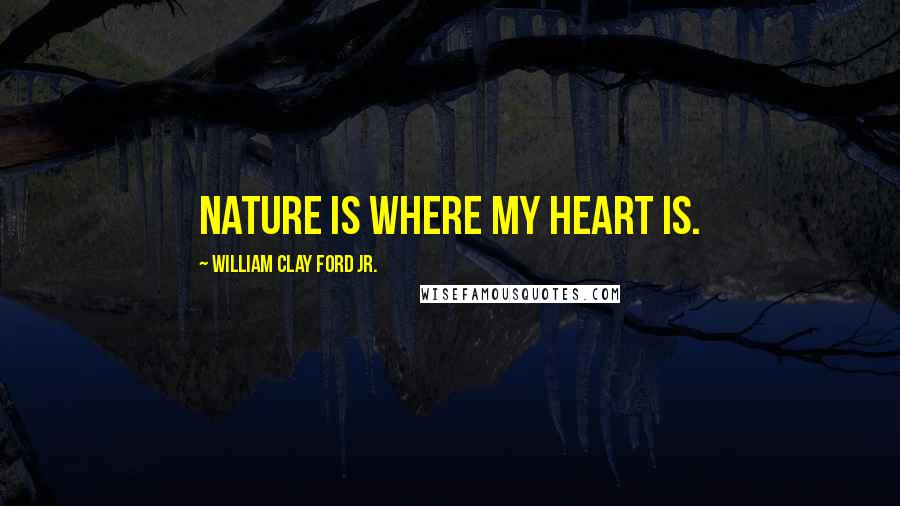 Nature is where my heart is.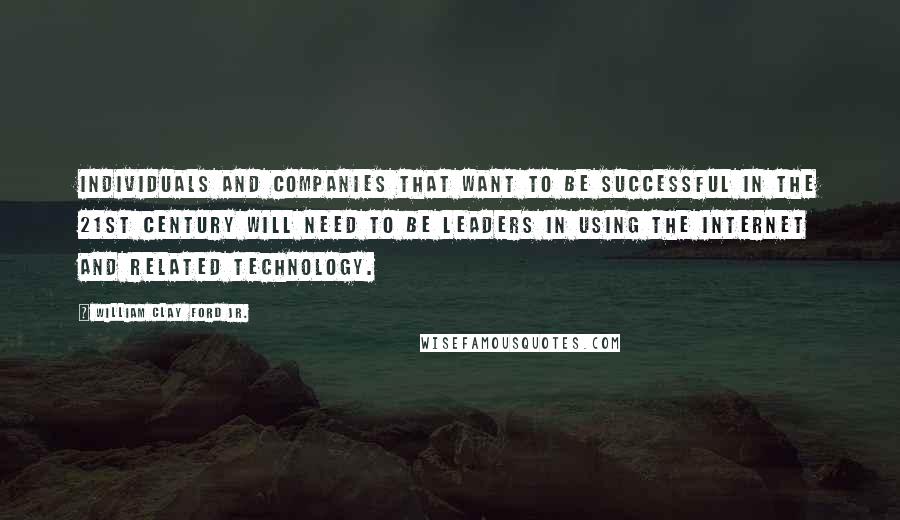 Individuals and companies that want to be successful in the 21st century will need to be leaders in using the Internet and related technology.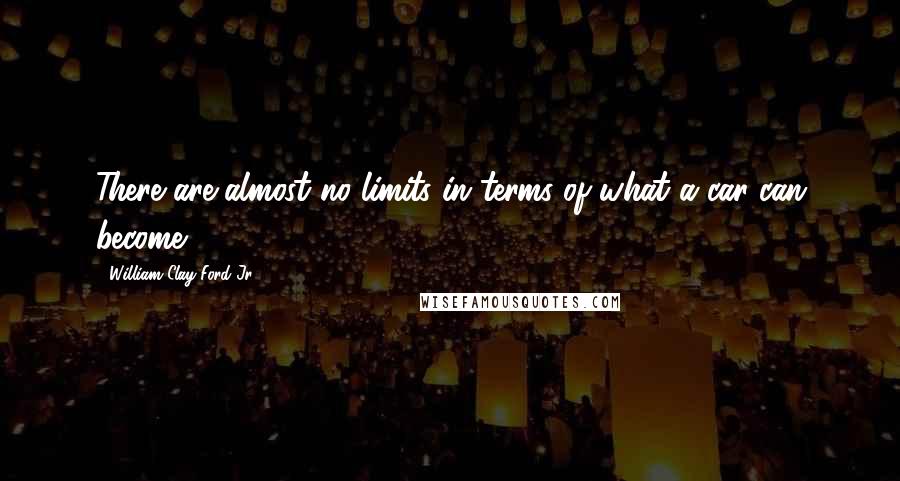 There are almost no limits in terms of what a car can become.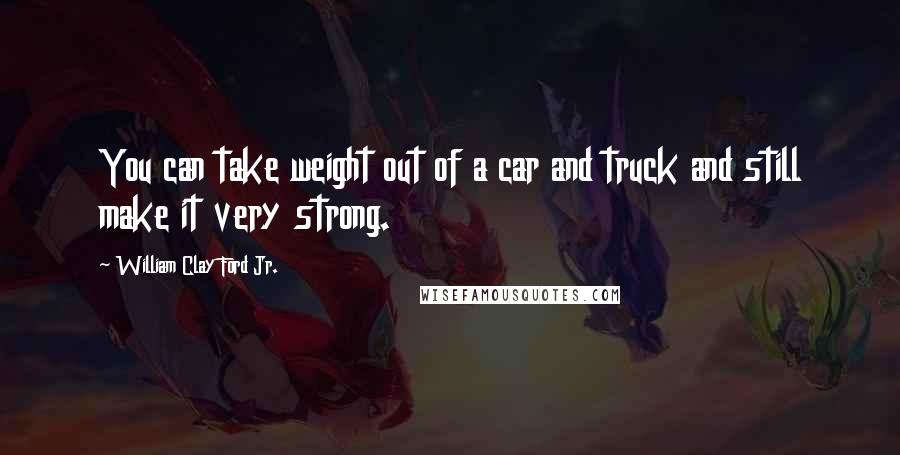 You can take weight out of a car and truck and still make it very strong.
We took our eye off the ball as a company.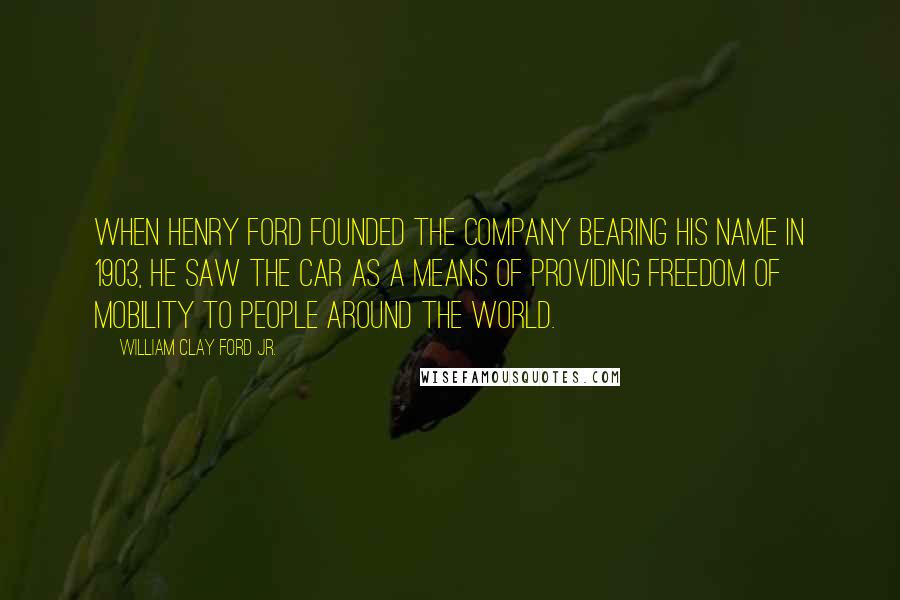 When Henry Ford founded the company bearing his name in 1903, he saw the car as a means of providing freedom of mobility to people around the world.