Bad Things In The World Quotes
Collection of top 26 famous quotes about Bad Things In The World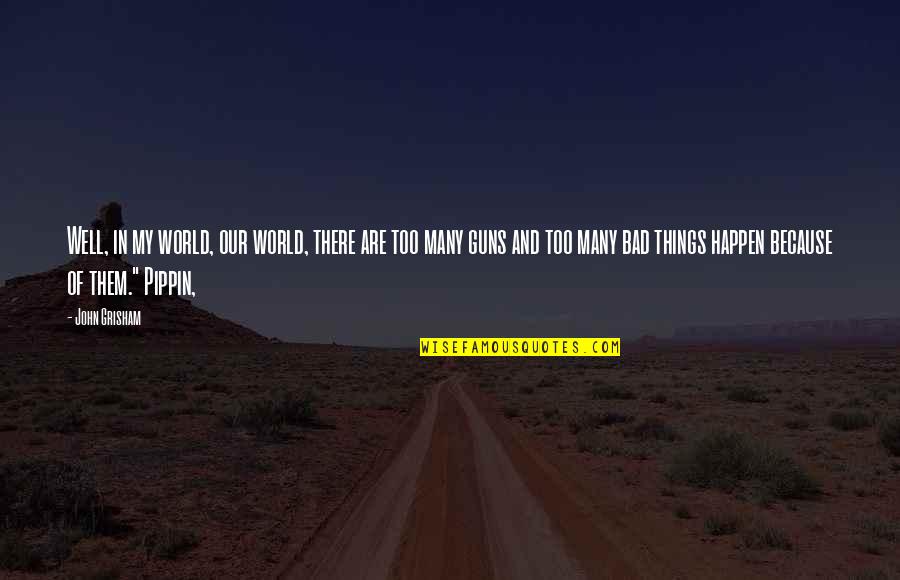 Well, in my world, our world, there are too many guns and too many bad things happen because of them." Pippin,
—
John Grisham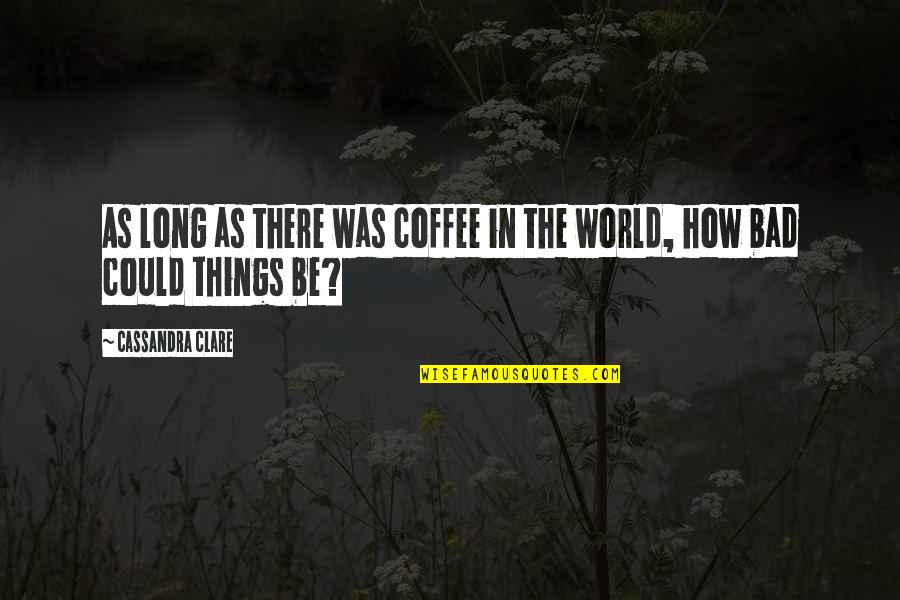 As long as there was coffee in the world, how bad could things be?
—
Cassandra Clare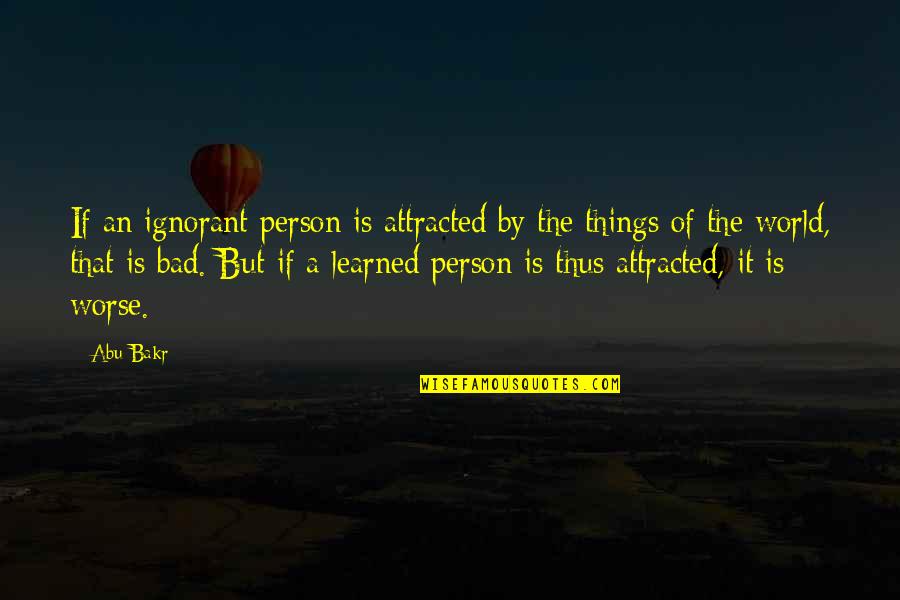 If an ignorant person is attracted by the things of the world, that is bad. But if a learned person is thus attracted, it is worse.
—
Abu Bakr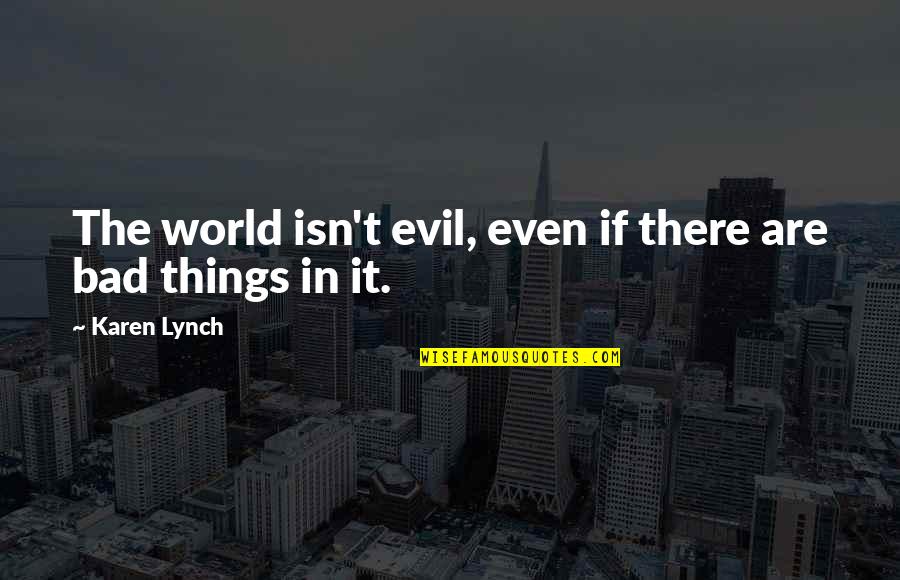 The world isn't evil, even if there are bad things in it.
—
Karen Lynch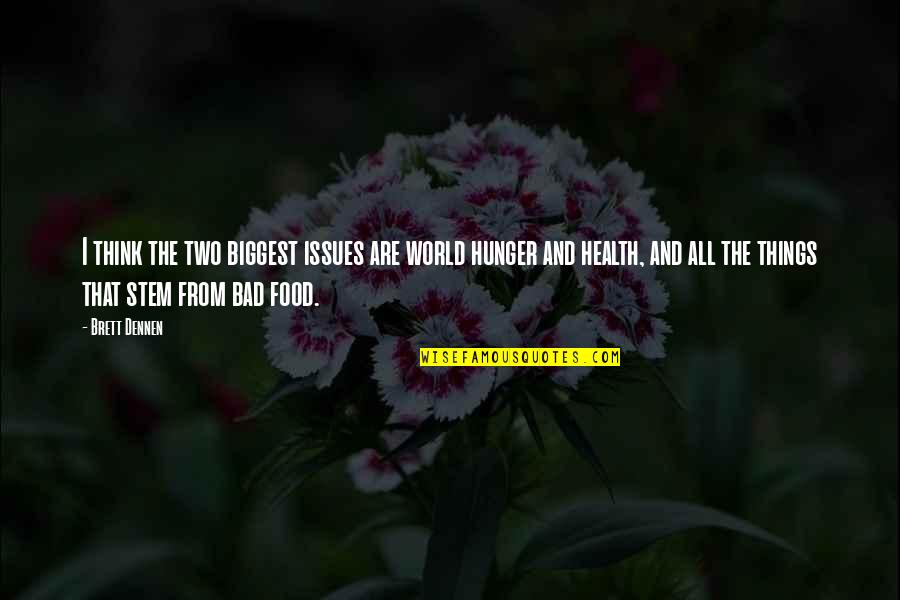 I think the two biggest issues are world hunger and health, and all the things that stem from bad food.
—
Brett Dennen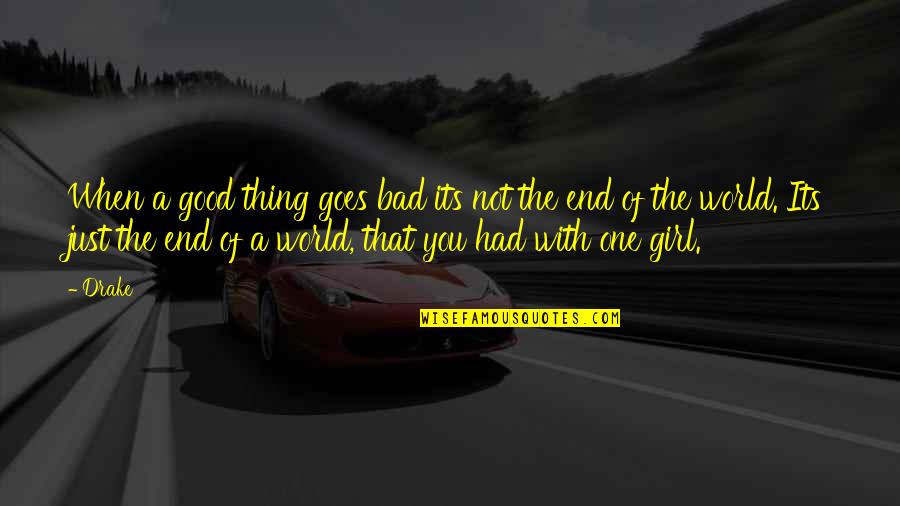 When a good thing goes bad its not the end of the world. Its just the end of a world, that you had with one girl. —
Drake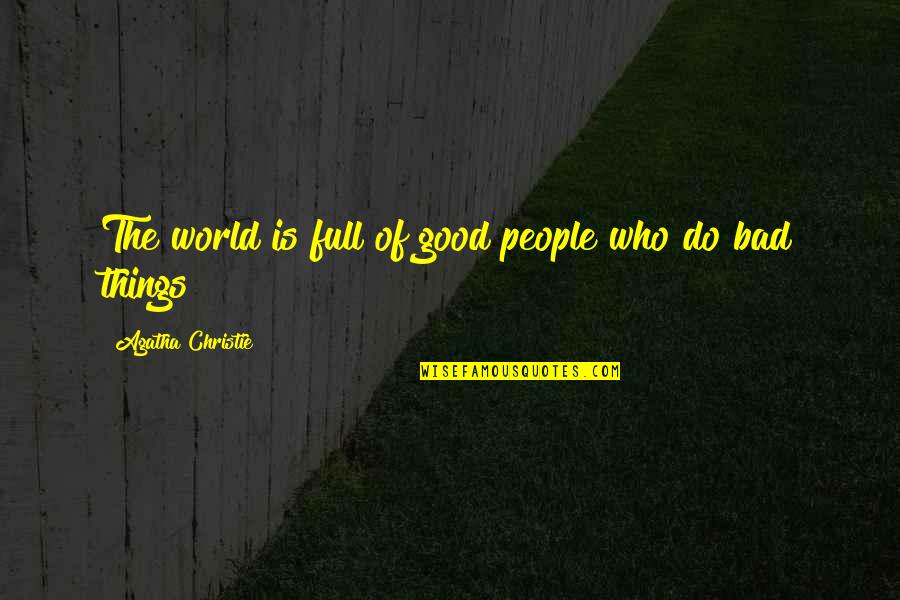 The world is full of good people who do bad things! —
Agatha Christie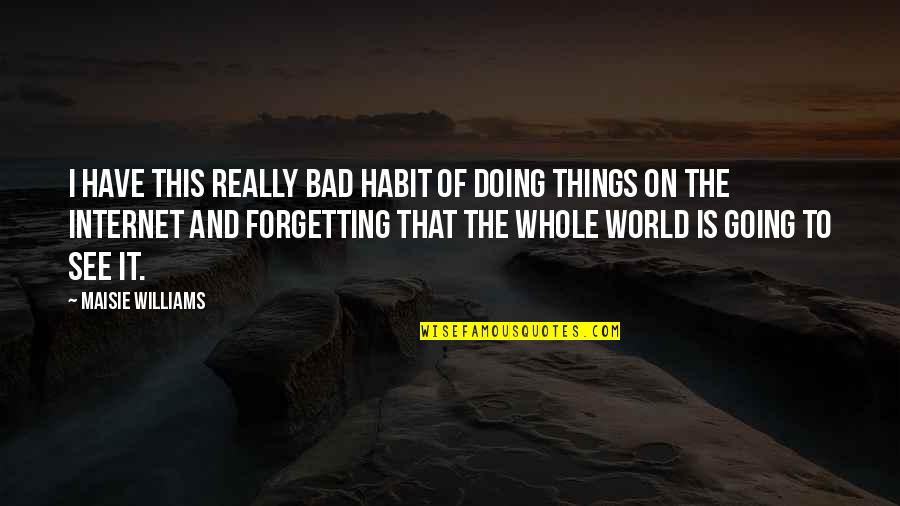 I have this really bad habit of doing things on the Internet and forgetting that the whole world is going to see it. —
Maisie Williams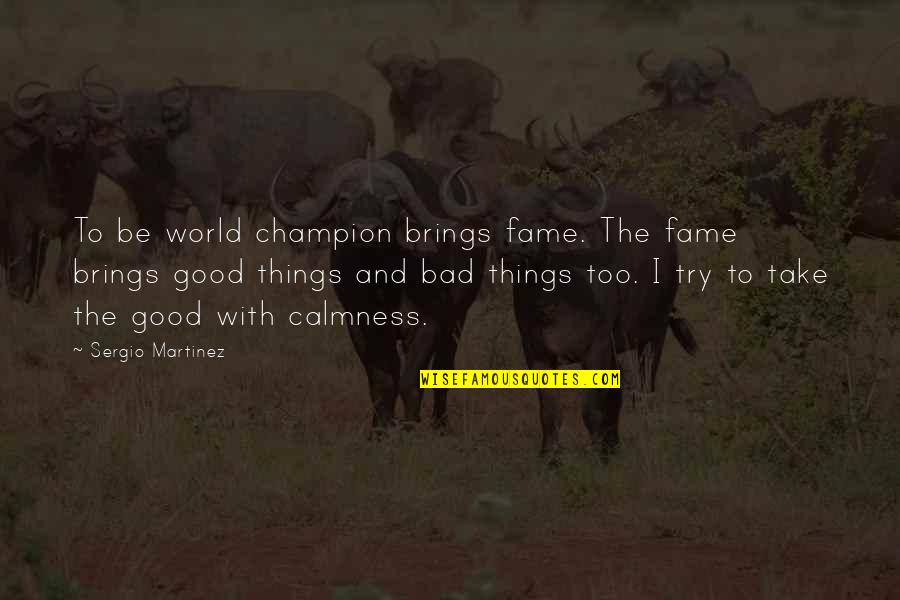 To be world champion brings fame. The fame brings good things and bad things too. I try to take the good with calmness. —
Sergio Martinez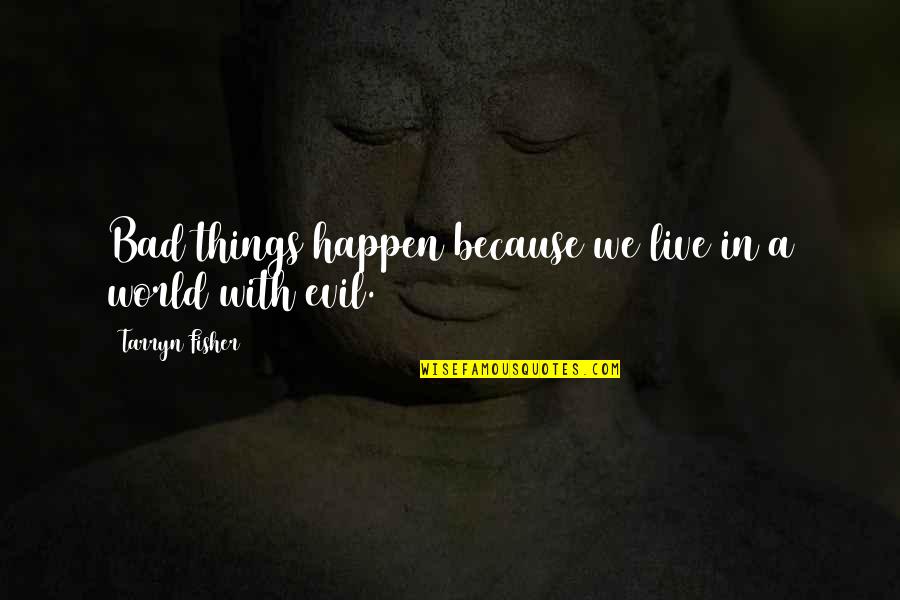 Bad things happen because we live in a world with evil. —
Tarryn Fisher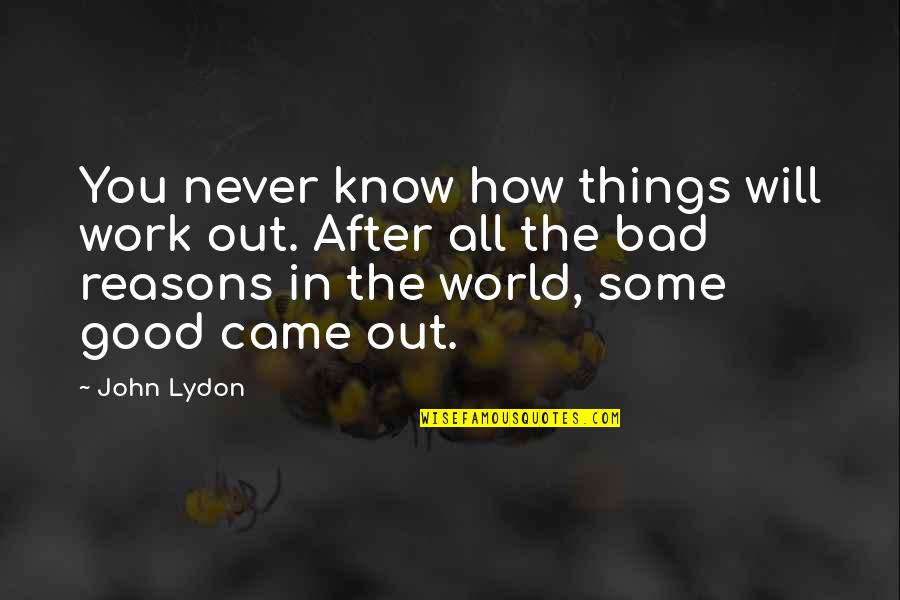 You never know how things will work out. After all the bad reasons in the world, some good came out. —
John Lydon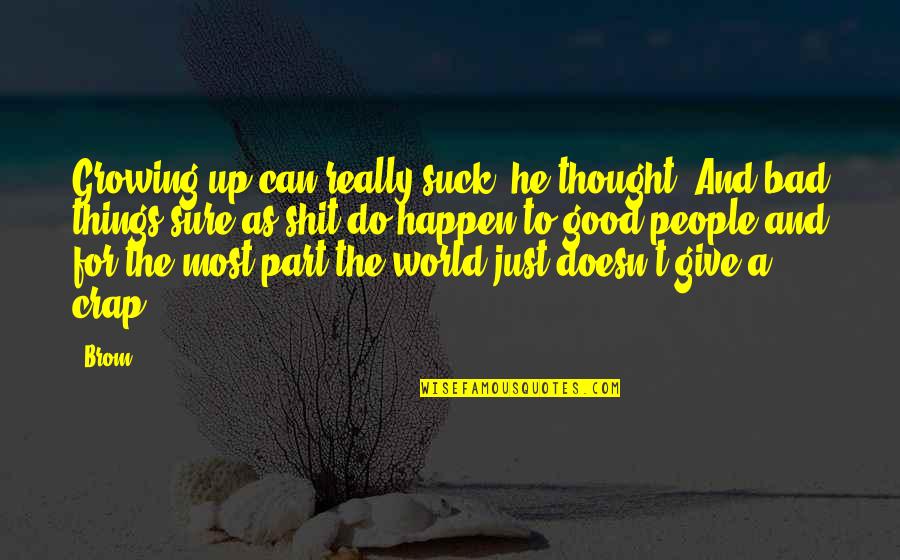 Growing up can really suck, he thought. And bad things sure as shit do happen to good people and for the most part the world just doesn't give a crap. —
Brom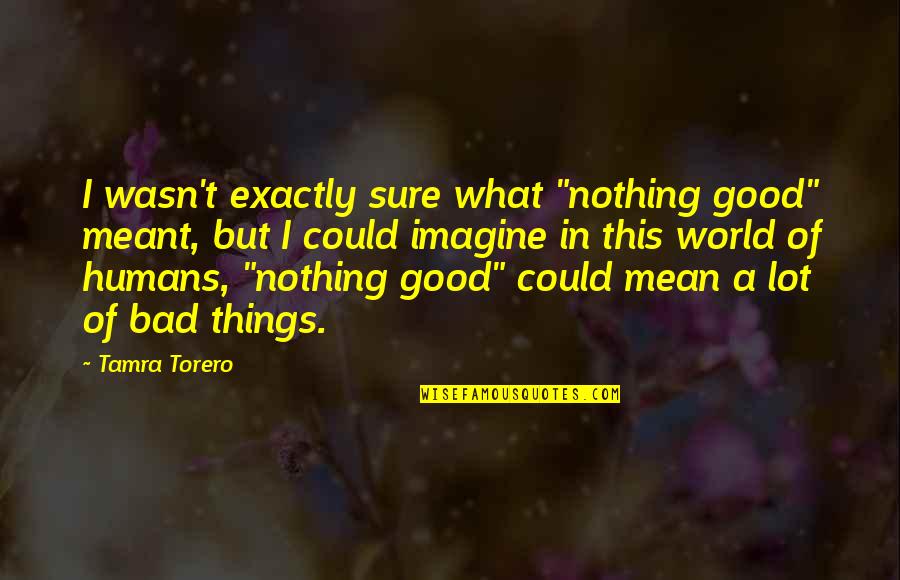 I wasn't exactly sure what "nothing good" meant, but I could imagine in this world of humans, "nothing good" could mean a lot of bad things. —
Tamra Torero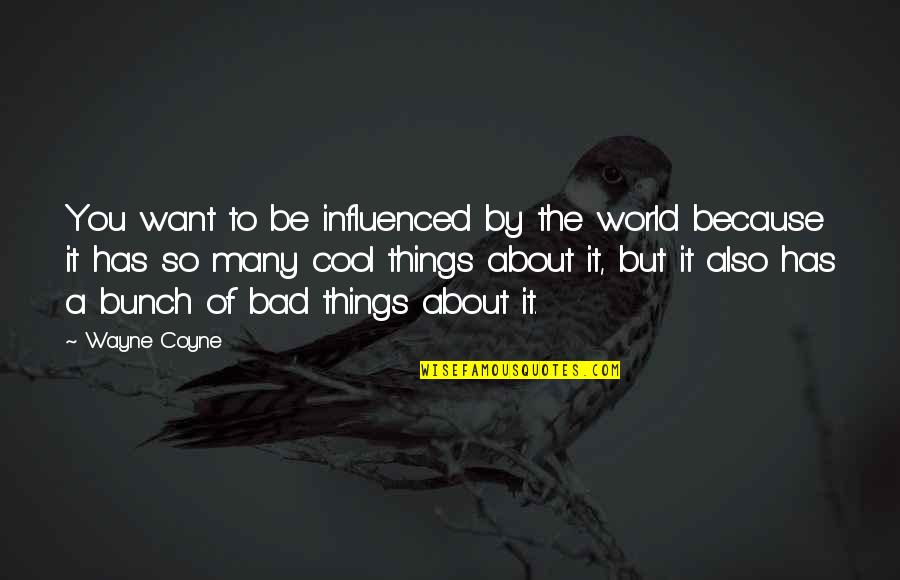 You want to be influenced by the world because it has so many cool things about it, but it also has a bunch of bad things about it. —
Wayne Coyne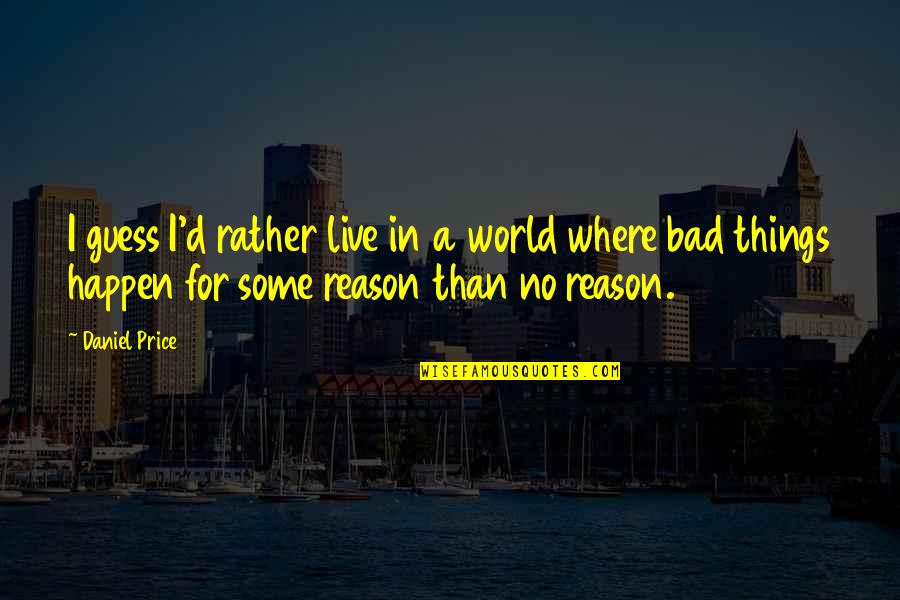 I guess I'd rather live in a world where bad things happen for some reason than no reason. —
Daniel Price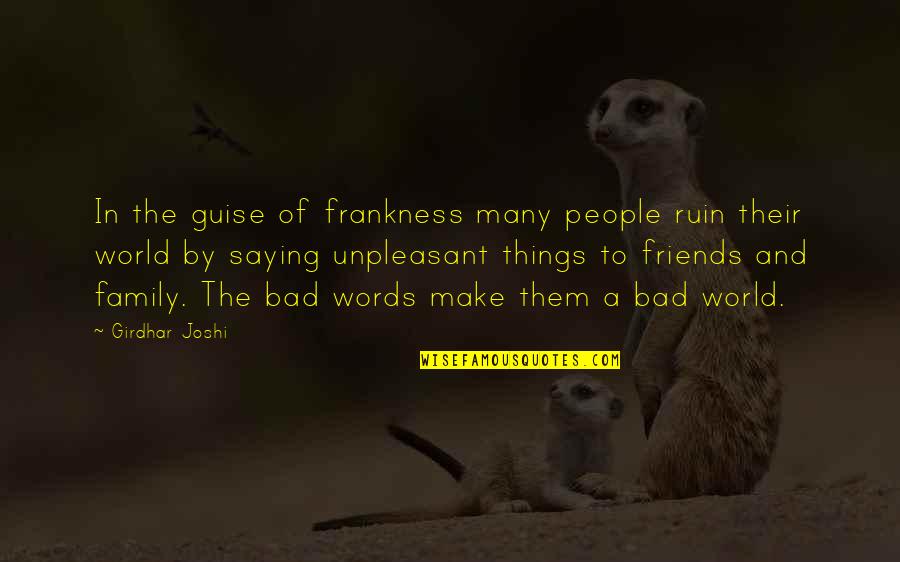 In the guise of frankness many people ruin their world by saying unpleasant things to friends and family. The bad words make them a bad world. —
Girdhar Joshi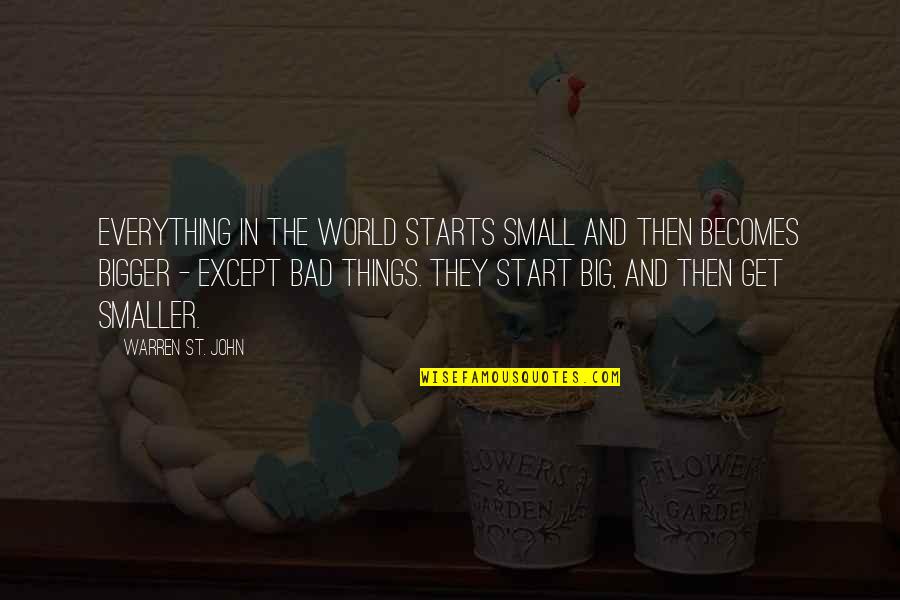 Everything in the world starts small and then becomes bigger - except bad things. They start big, and then get smaller. —
Warren St. John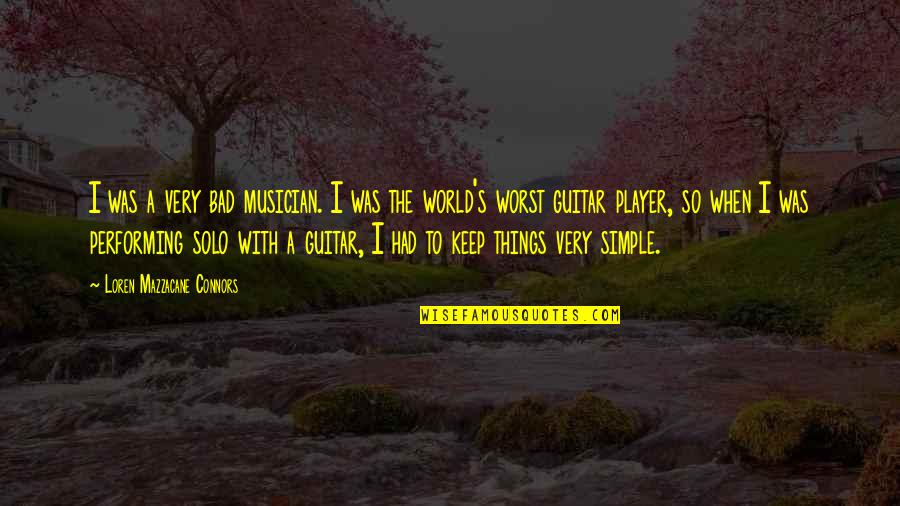 I was a very bad musician. I was the world's worst guitar player, so when I was performing solo with a guitar, I had to keep things very simple. —
Loren Mazzacane Connors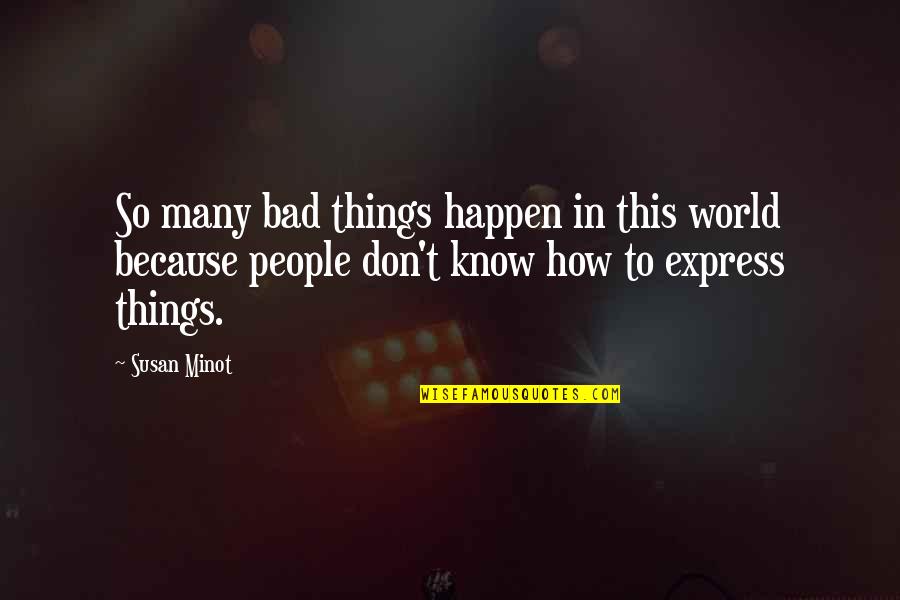 So many bad things happen in this world because people don't know how to express things. —
Susan Minot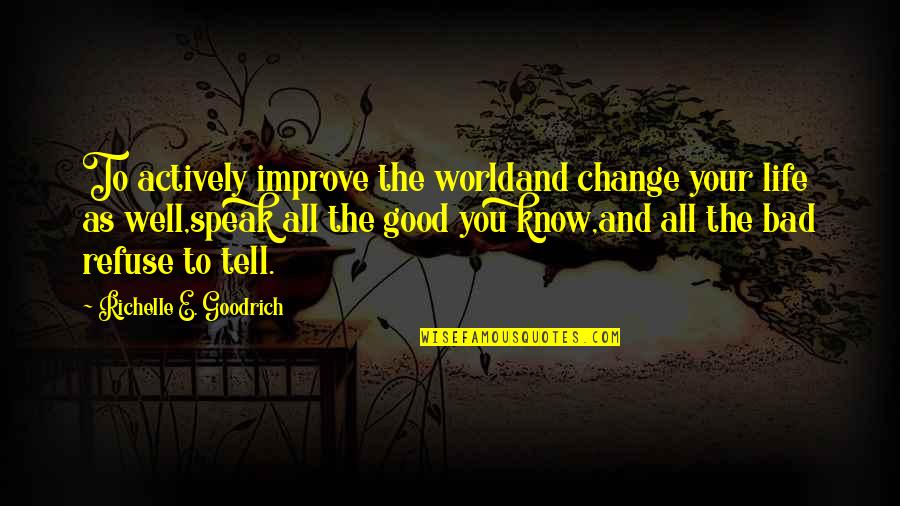 To actively improve the world
and change your life as well,
speak all the good you know,
and all the bad refuse to tell. —
Richelle E. Goodrich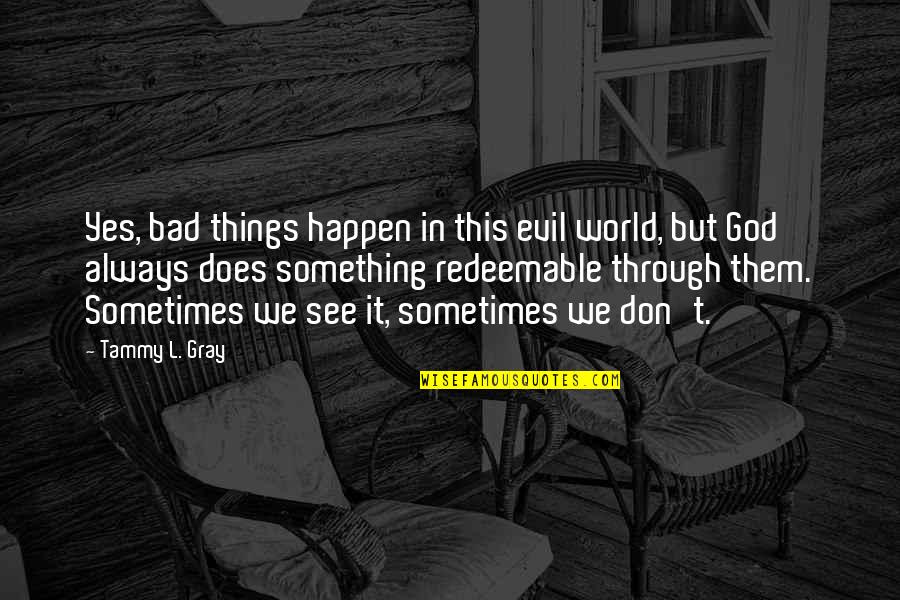 Yes, bad things happen in this evil world, but God always does something redeemable through them. Sometimes we see it, sometimes we don't. —
Tammy L. Gray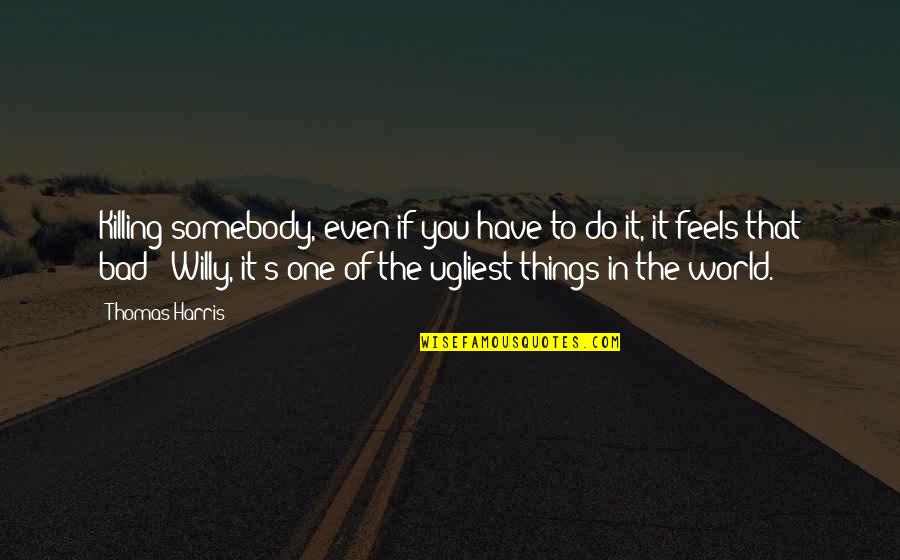 Killing somebody, even if you have to do it, it feels that bad?'
'Willy, it's one of the ugliest things in the world. —
Thomas Harris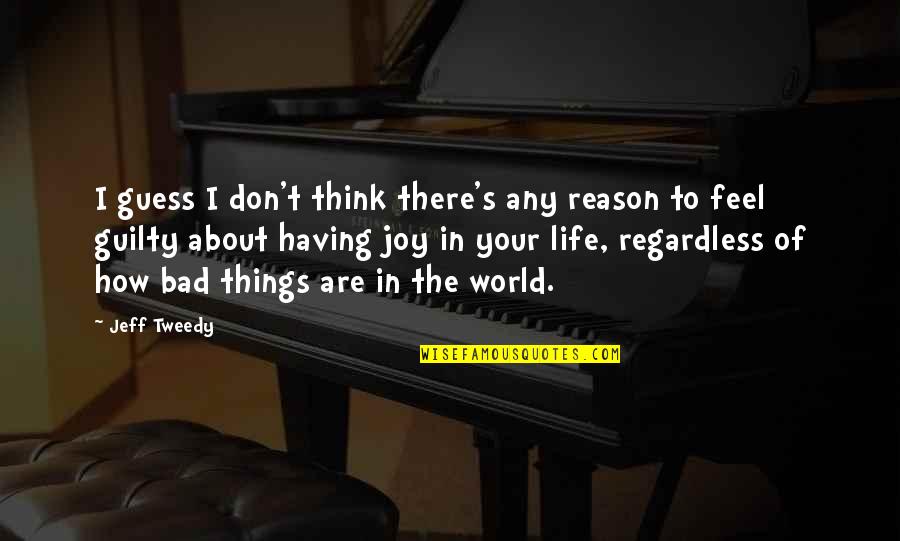 I guess I don't think there's any reason to feel guilty about having joy in your life, regardless of how bad things are in the world. —
Jeff Tweedy