Aubyn Quotes
Collection of top 48 famous quotes about Aubyn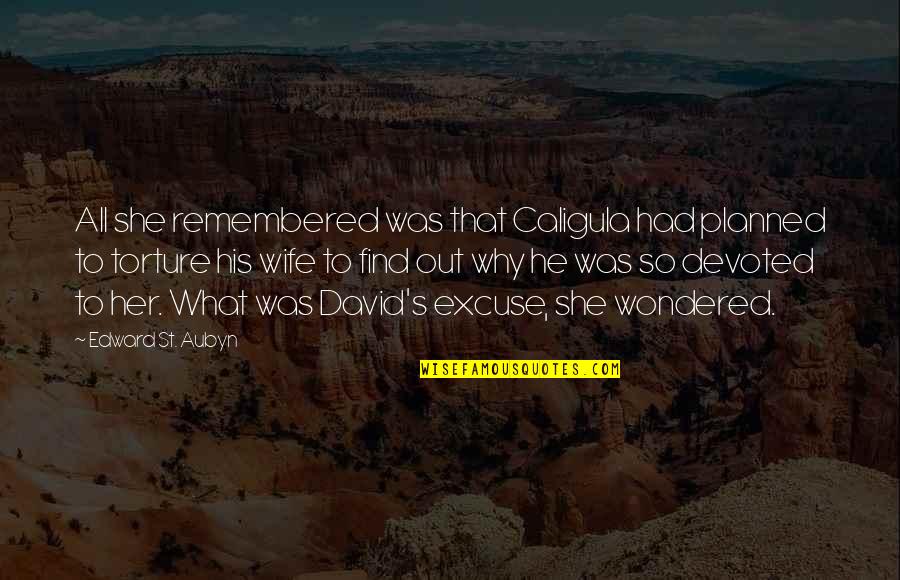 All she remembered was that Caligula had planned to torture his wife to find out why he was so devoted to her. What was David's excuse, she wondered.
—
Edward St. Aubyn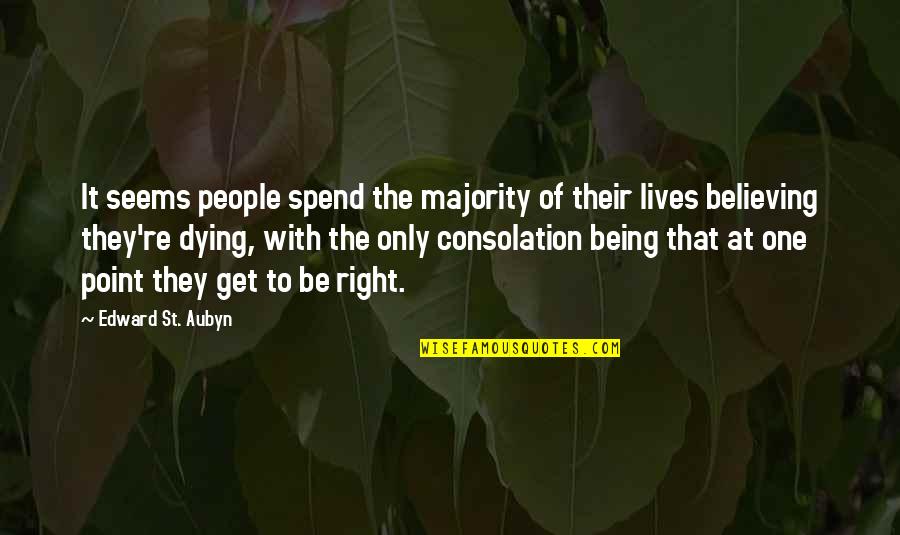 It seems people spend the majority of their lives believing they're dying, with the only consolation being that at one point they get to be right.
—
Edward St. Aubyn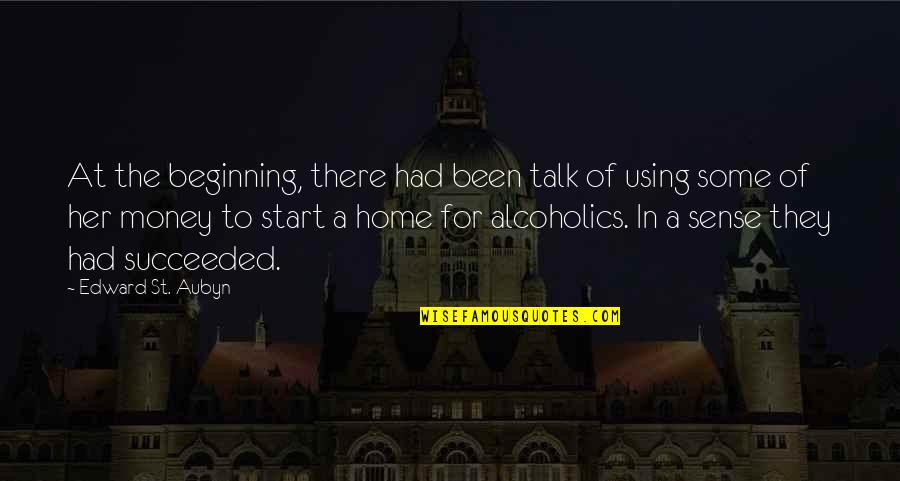 At the beginning, there had been talk of using some of her money to start a home for alcoholics. In a sense they had succeeded.
—
Edward St. Aubyn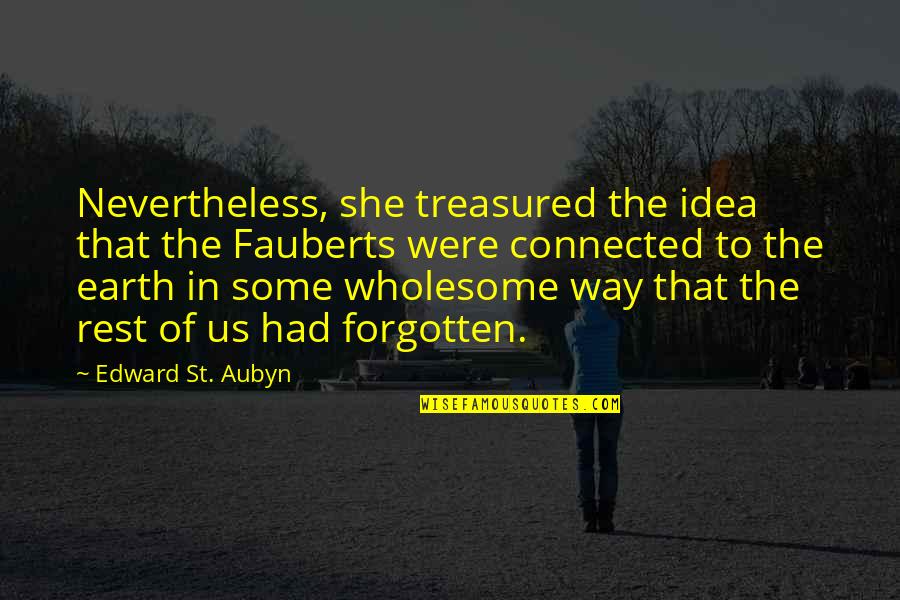 Nevertheless, she treasured the idea that the Fauberts were connected to the earth in some wholesome way that the rest of us had forgotten.
—
Edward St. Aubyn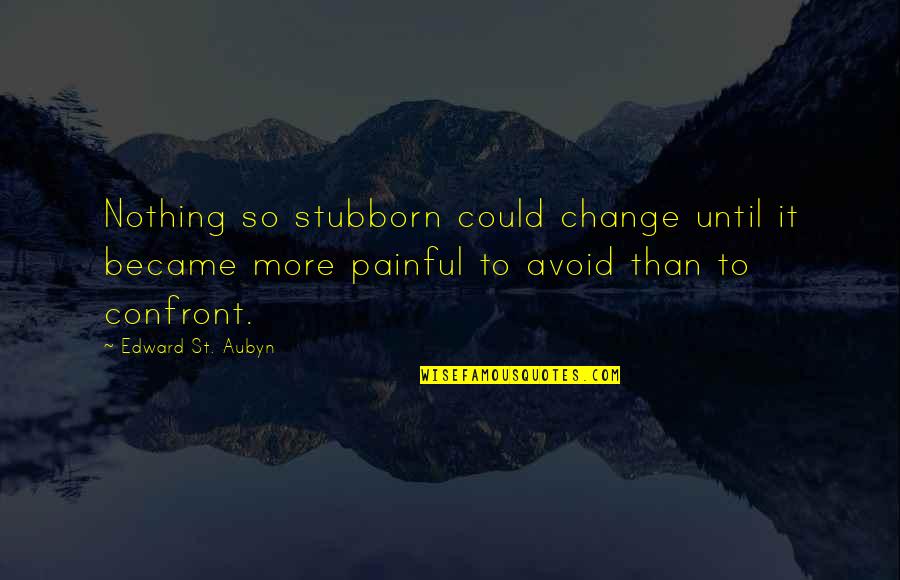 Nothing so stubborn could change until it became more painful to avoid than to confront.
—
Edward St. Aubyn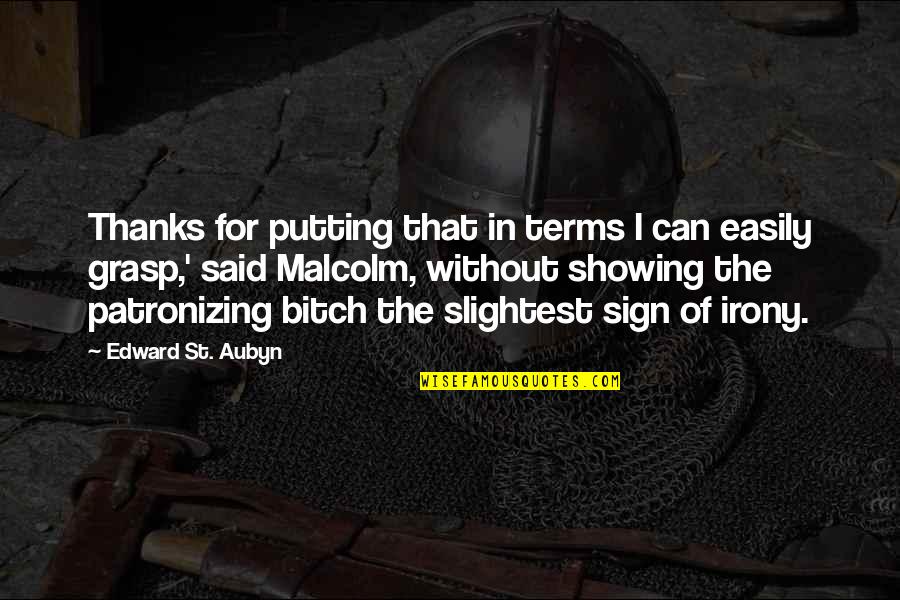 Thanks for putting that in terms I can easily grasp,' said Malcolm, without showing the patronizing bitch the slightest sign of irony.
—
Edward St. Aubyn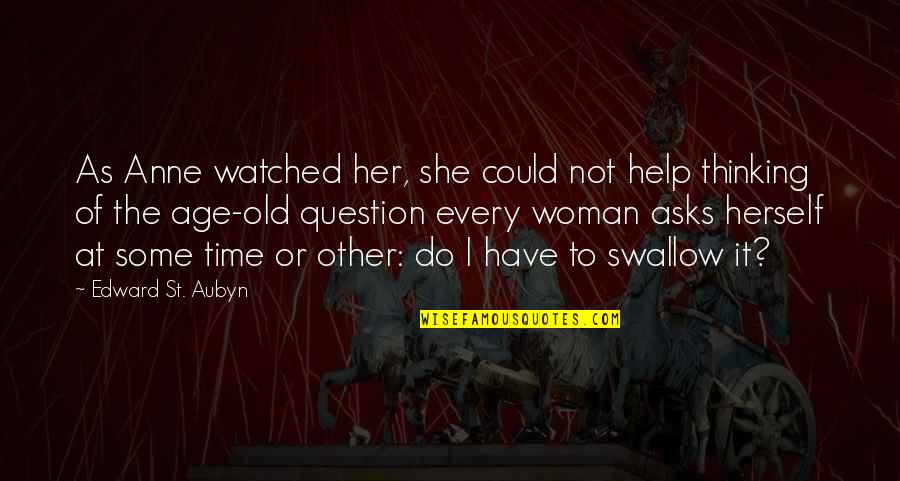 As Anne watched her, she could not help thinking of the age-old question every woman asks herself at some time or other: do I have to swallow it?
—
Edward St. Aubyn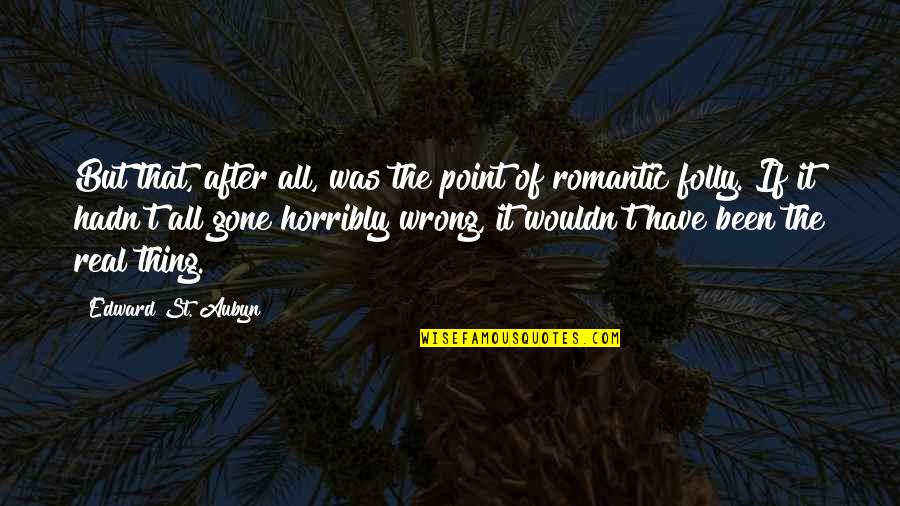 But that, after all, was the point of romantic folly. If it hadn't all gone horribly wrong, it wouldn't have been the real thing. —
Edward St. Aubyn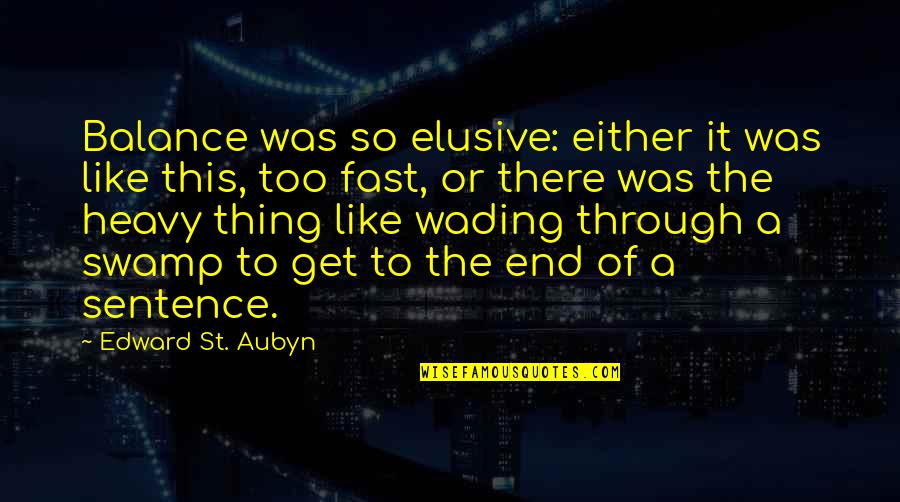 Balance was so elusive: either it was like this, too fast, or there was the heavy thing like wading through a swamp to get to the end of a sentence. —
Edward St. Aubyn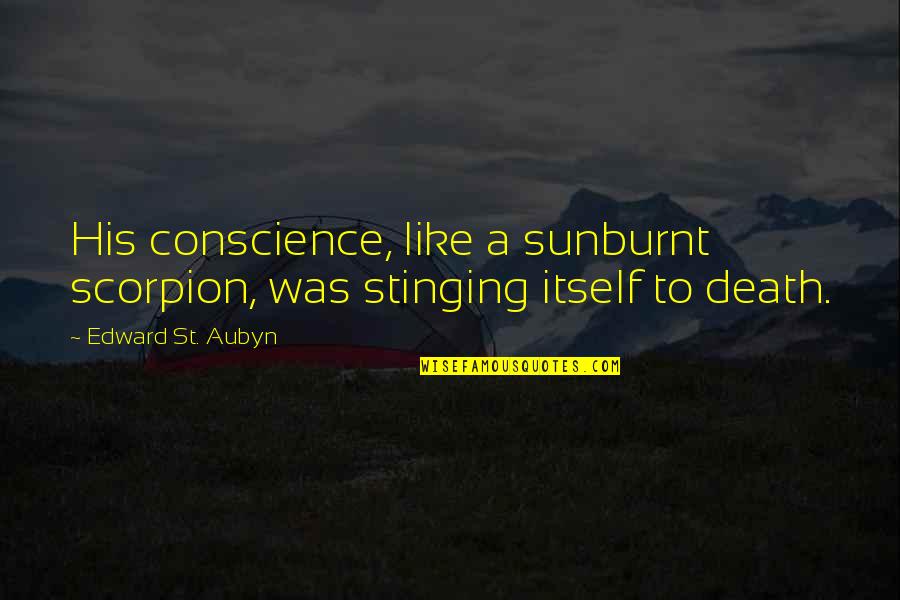 His conscience, like a sunburnt scorpion, was stinging itself to death. —
Edward St. Aubyn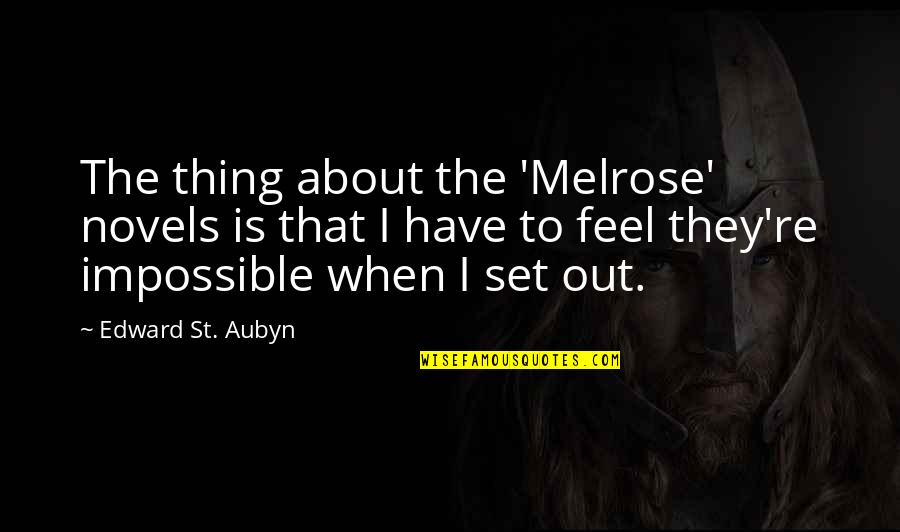 The thing about the 'Melrose' novels is that I have to feel they're impossible when I set out. —
Edward St. Aubyn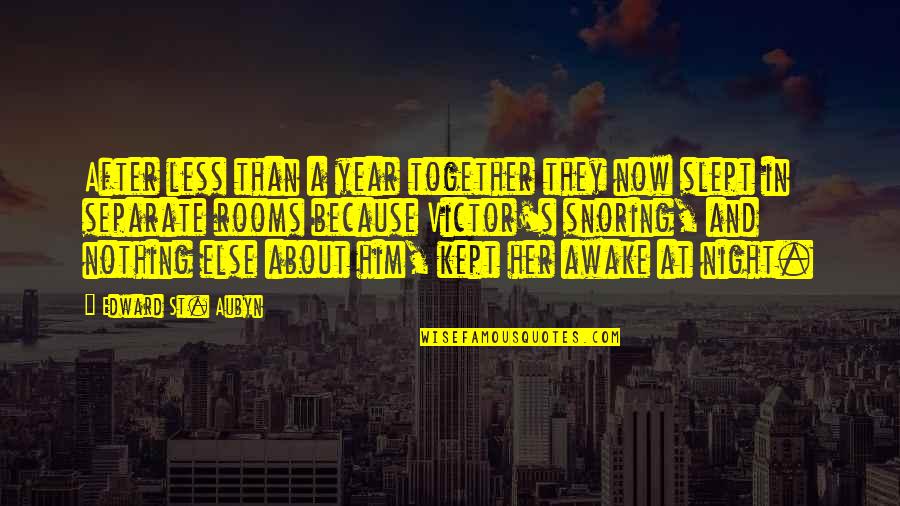 After less than a year together they now slept in separate rooms because Victor's snoring, and nothing else about him, kept her awake at night. —
Edward St. Aubyn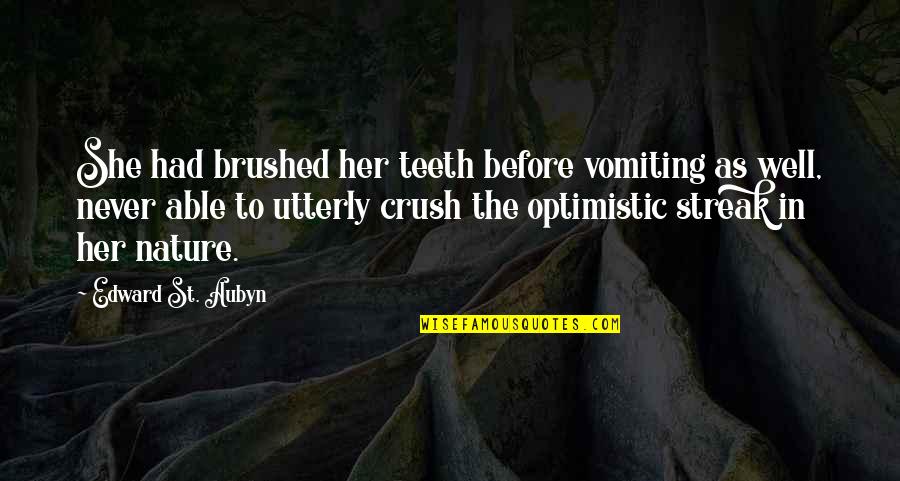 She had brushed her teeth before vomiting as well, never able to utterly crush the optimistic streak in her nature. —
Edward St. Aubyn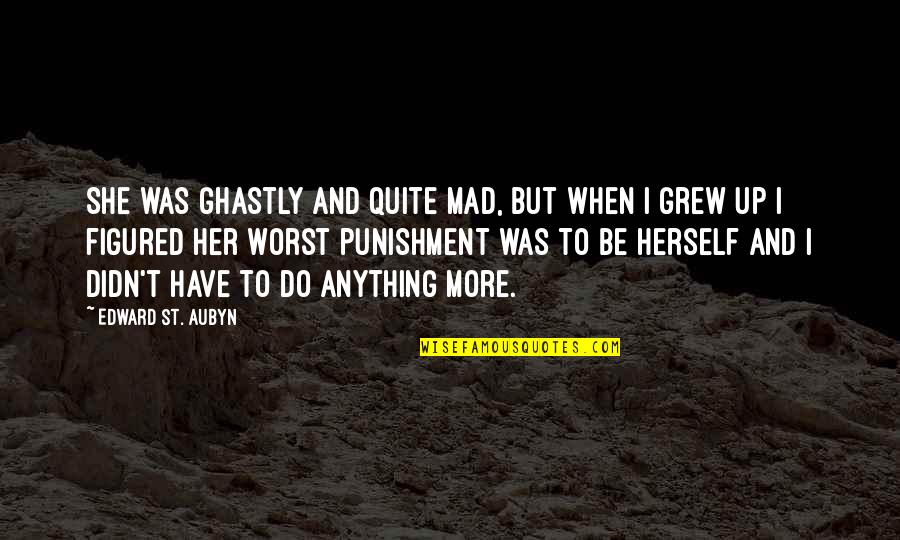 She was ghastly and quite mad, but when I grew up I figured her worst punishment was to be herself and I didn't have to do anything more. —
Edward St. Aubyn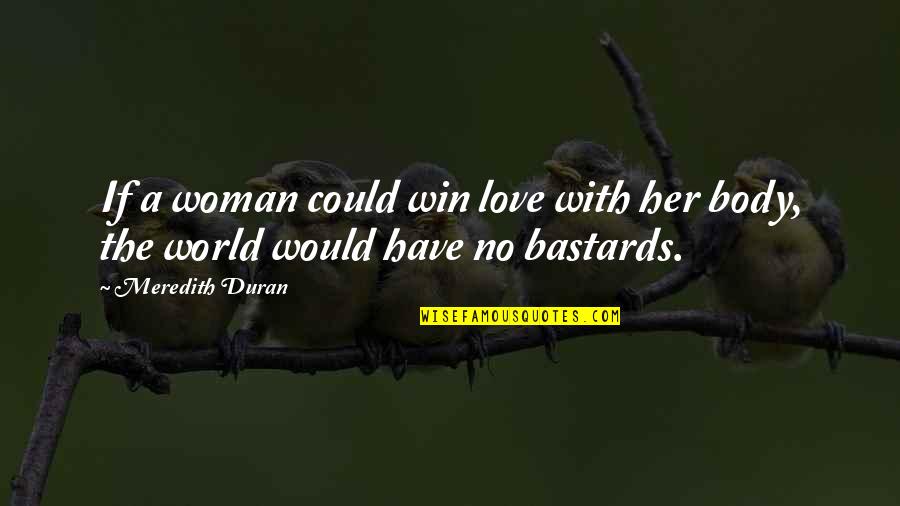 If a woman could win love with her body, the world would have no bastards. —
Meredith Duran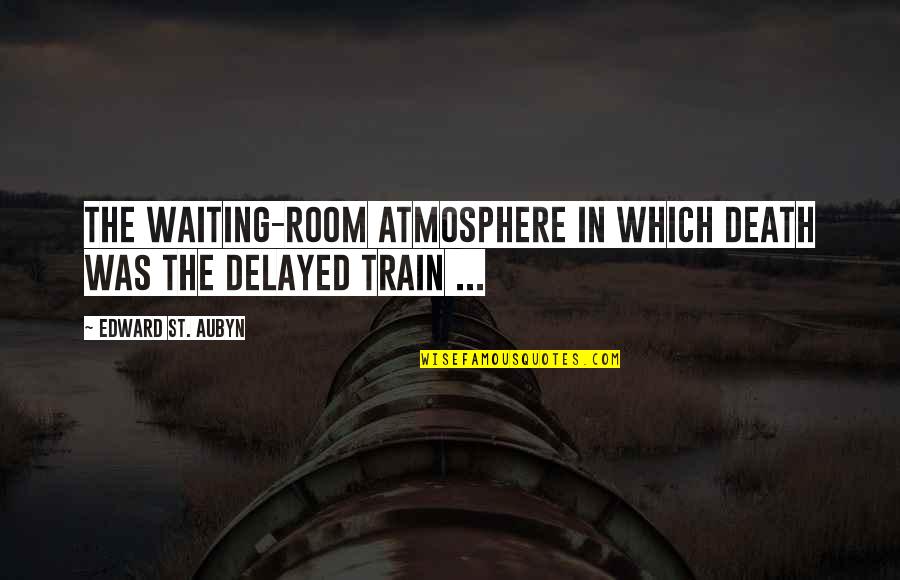 the waiting-room atmosphere in which death was the delayed train ... —
Edward St. Aubyn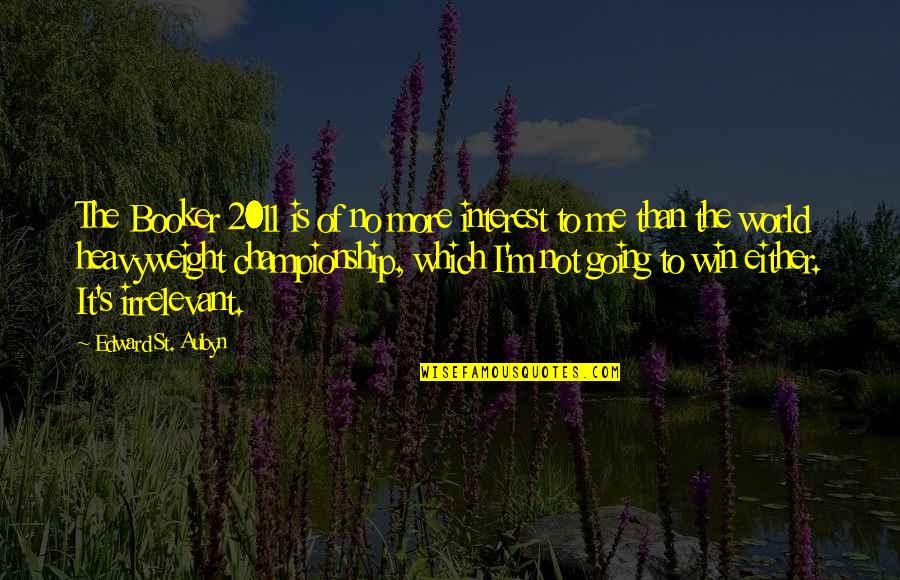 The Booker 2011 is of no more interest to me than the world heavyweight championship, which I'm not going to win either. It's irrelevant. —
Edward St. Aubyn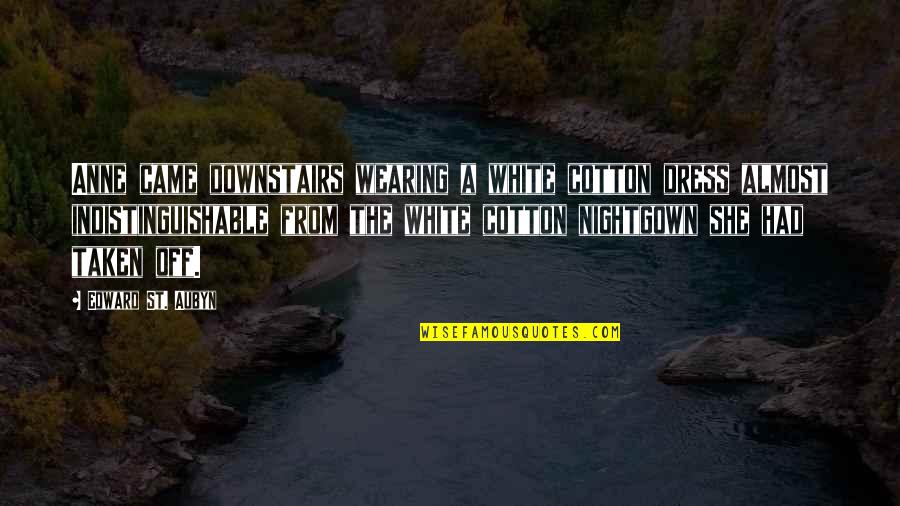 Anne came downstairs wearing a white cotton dress almost indistinguishable from the white cotton nightgown she had taken off. —
Edward St. Aubyn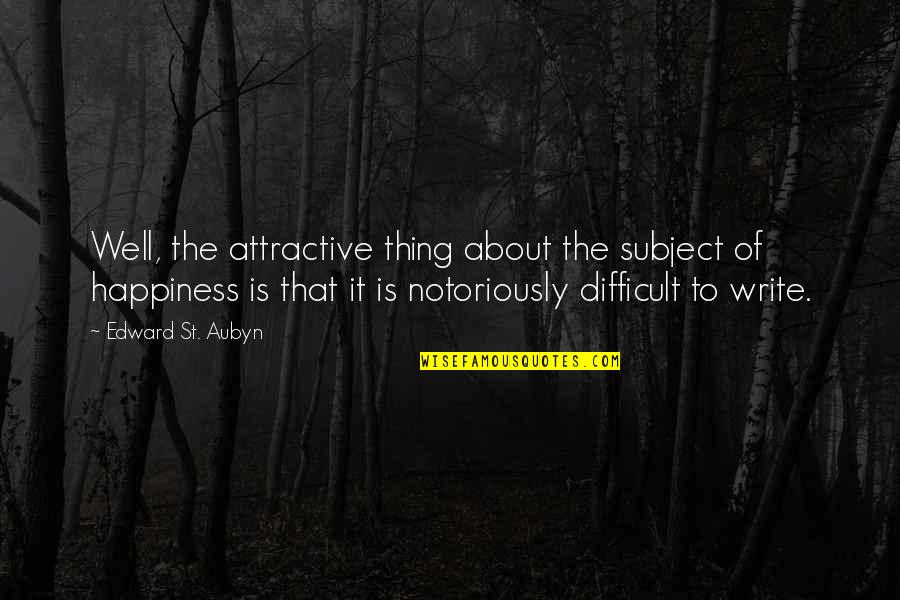 Well, the attractive thing about the subject of happiness is that it is notoriously difficult to write. —
Edward St. Aubyn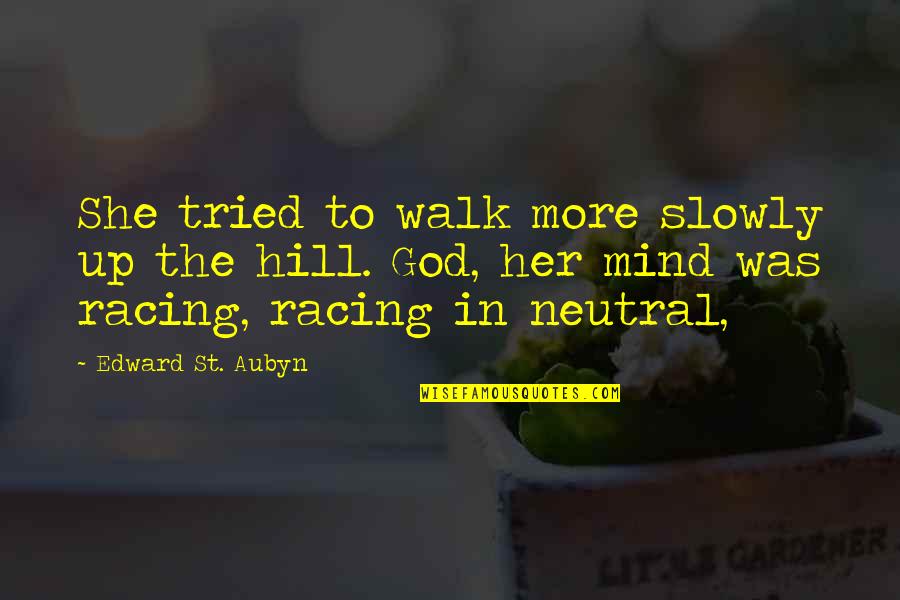 She tried to walk more slowly up the hill. God, her mind was racing, racing in neutral, —
Edward St. Aubyn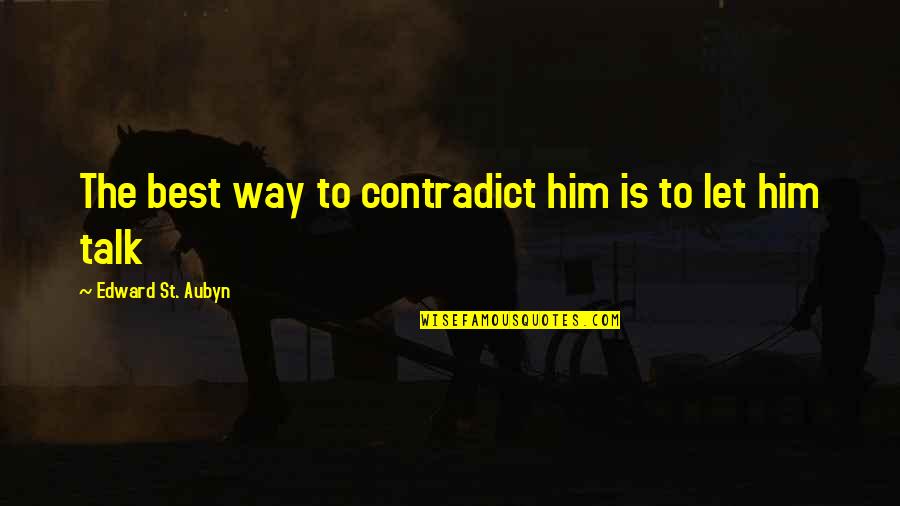 The best way to contradict him is to let him talk —
Edward St. Aubyn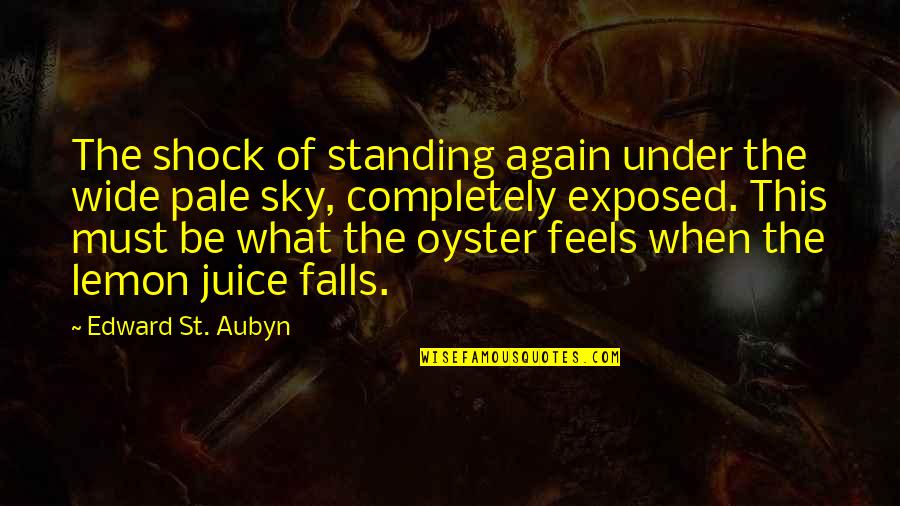 The shock of standing again under the wide pale sky, completely exposed. This must be what the oyster feels when the lemon juice falls. —
Edward St. Aubyn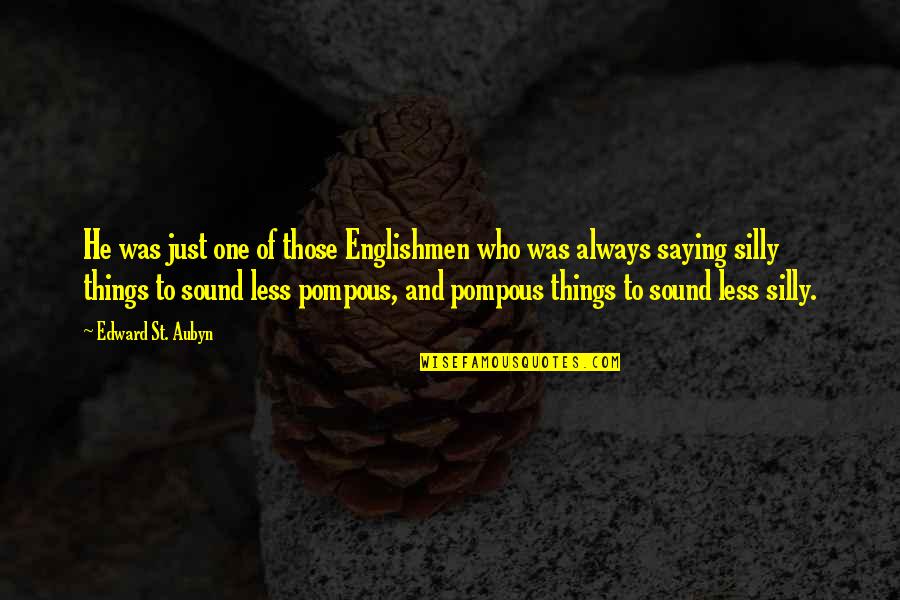 He was just one of those Englishmen who was always saying silly things to sound less pompous, and pompous things to sound less silly. —
Edward St. Aubyn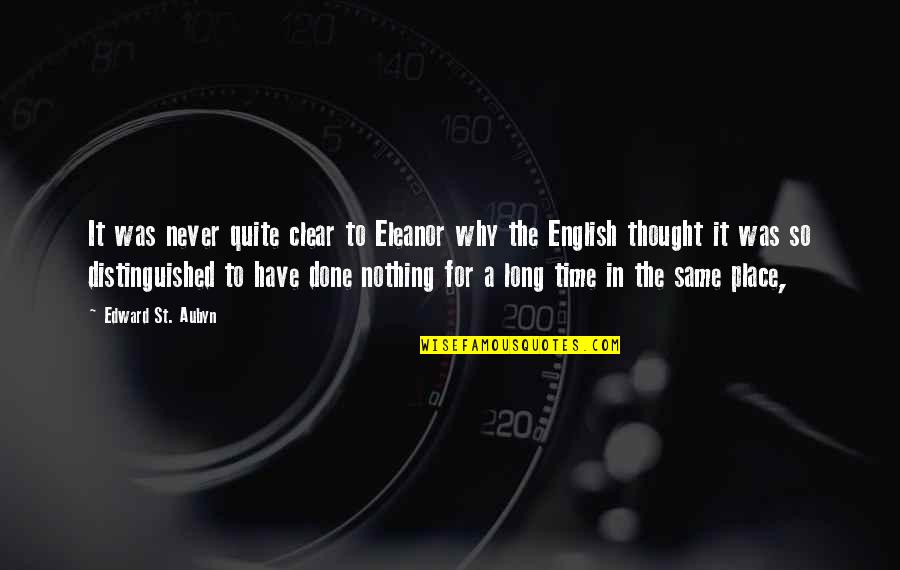 It was never quite clear to Eleanor why the English thought it was so distinguished to have done nothing for a long time in the same place, —
Edward St. Aubyn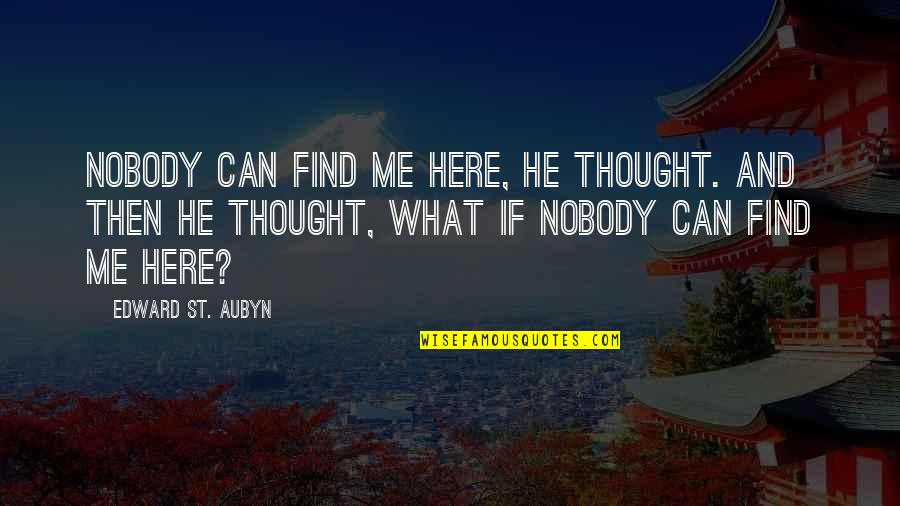 Nobody can find me here, he thought. And then he thought, what if nobody can find me here? —
Edward St. Aubyn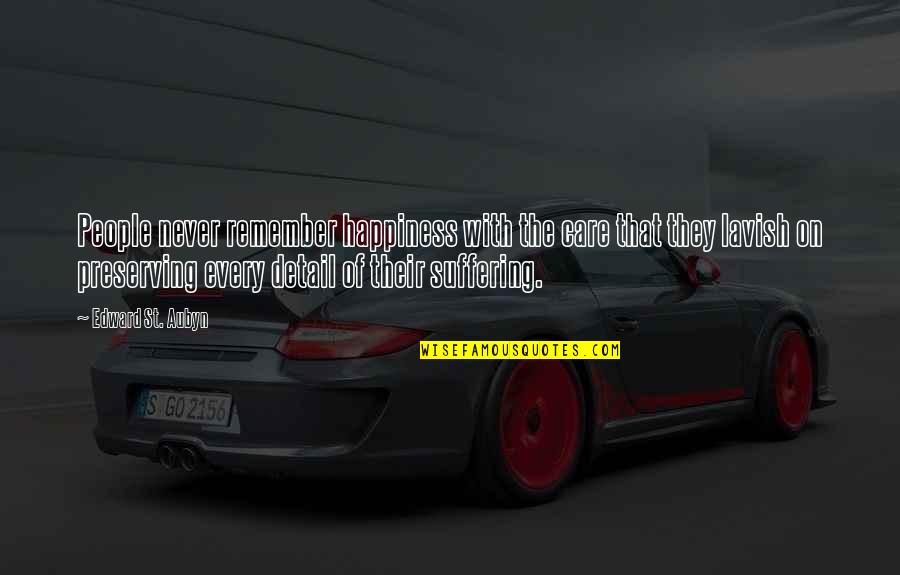 People never remember happiness with the care that they lavish on preserving every detail of their suffering. —
Edward St. Aubyn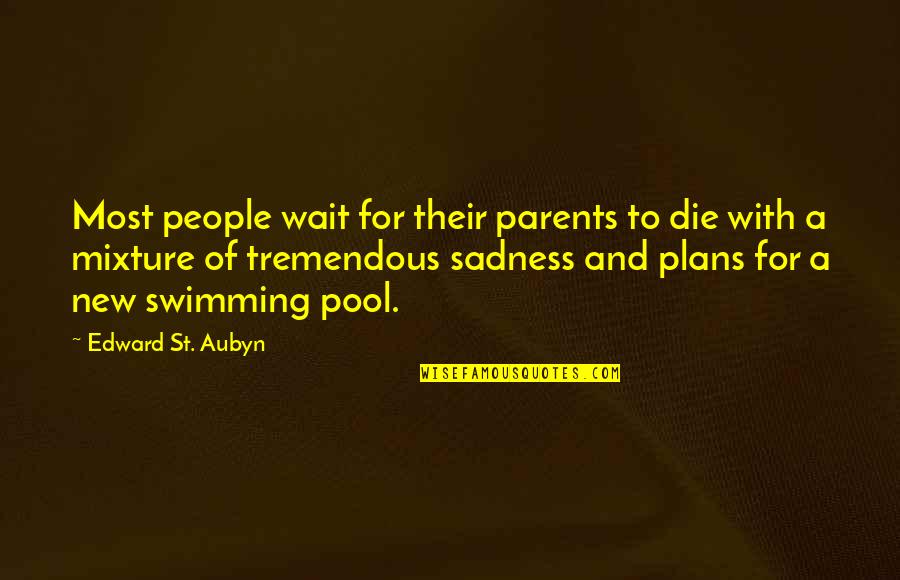 Most people wait for their parents to die with a mixture of tremendous sadness and plans for a new swimming pool. —
Edward St. Aubyn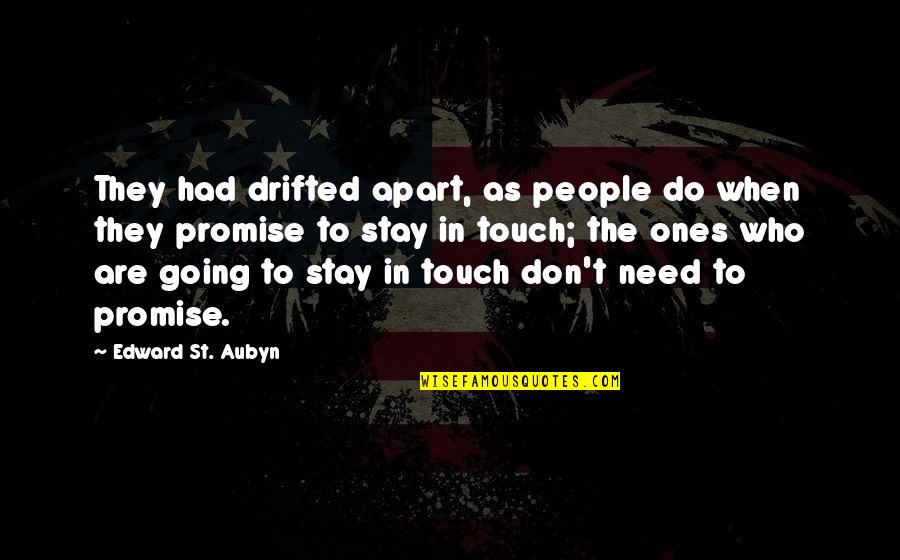 They had drifted apart, as people do when they promise to stay in touch; the ones who are going to stay in touch don't need to promise. —
Edward St. Aubyn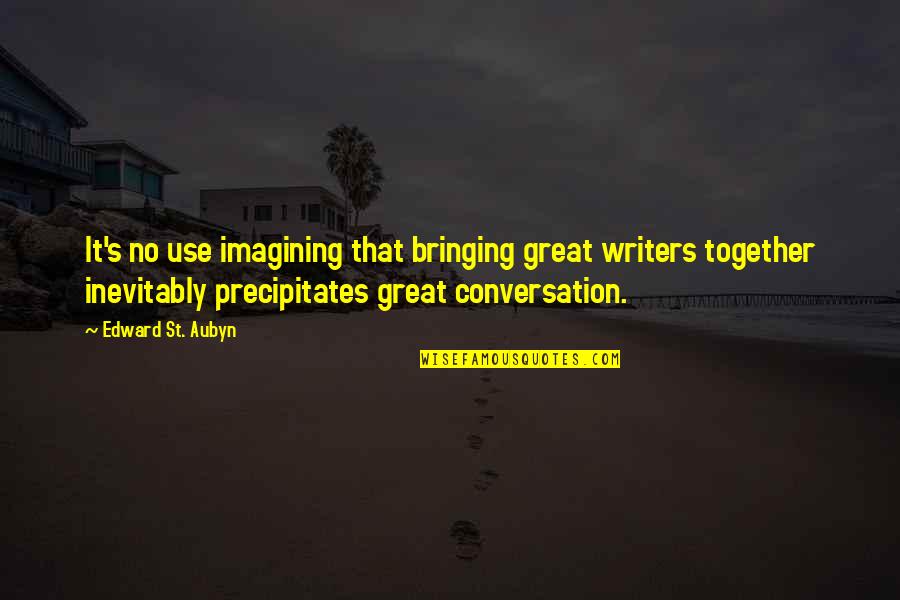 It's no use imagining that bringing great writers together inevitably precipitates great conversation. —
Edward St. Aubyn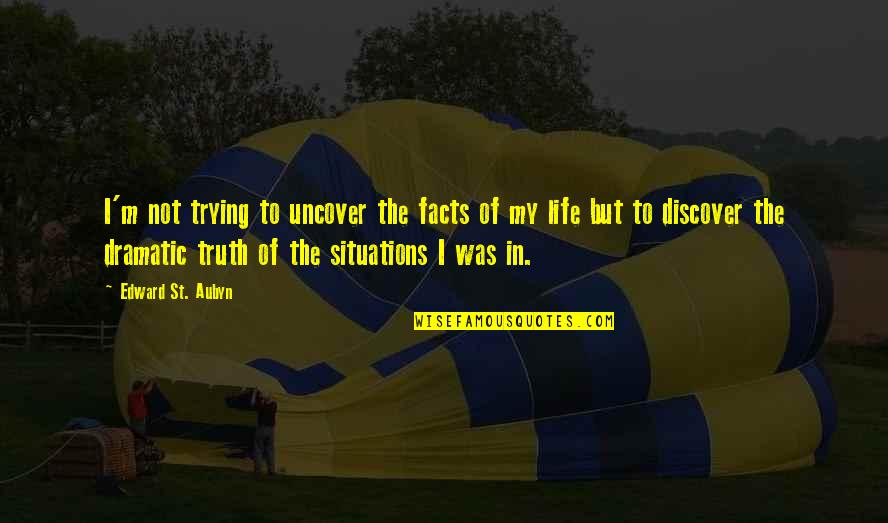 I'm not trying to uncover the facts of my life but to discover the dramatic truth of the situations I was in. —
Edward St. Aubyn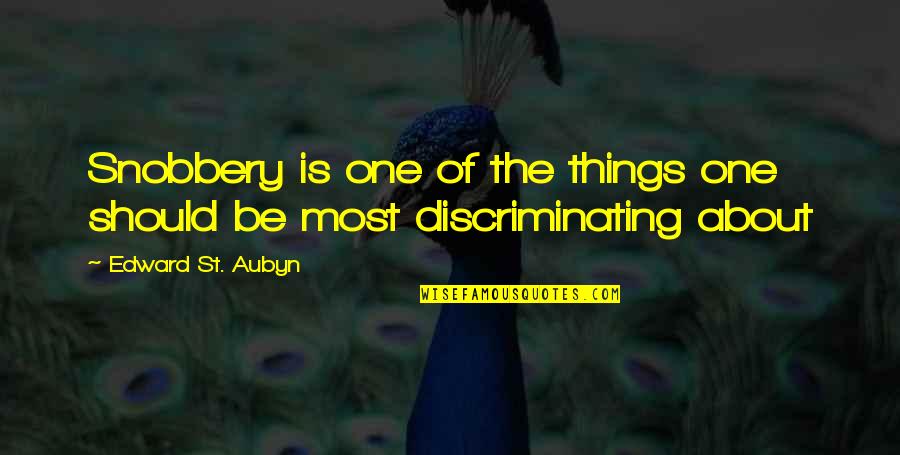 Snobbery is one of the things one should be most discriminating about —
Edward St. Aubyn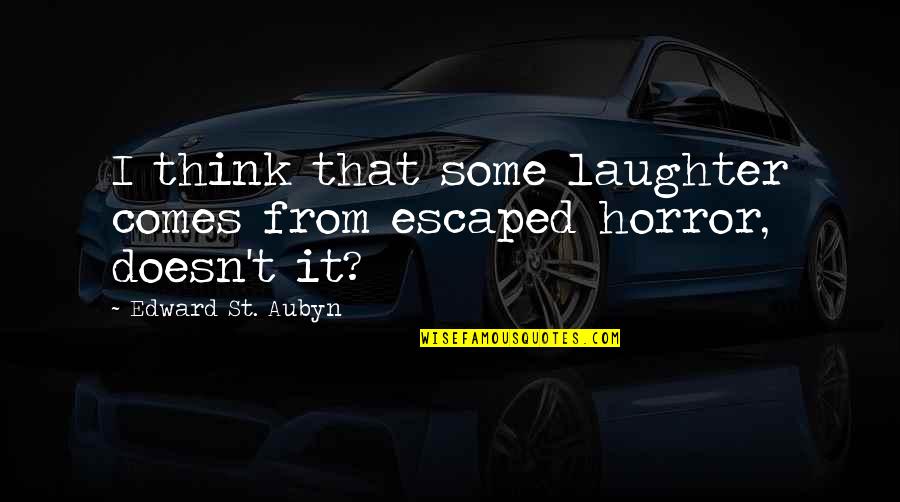 I think that some laughter comes from escaped horror, doesn't it? —
Edward St. Aubyn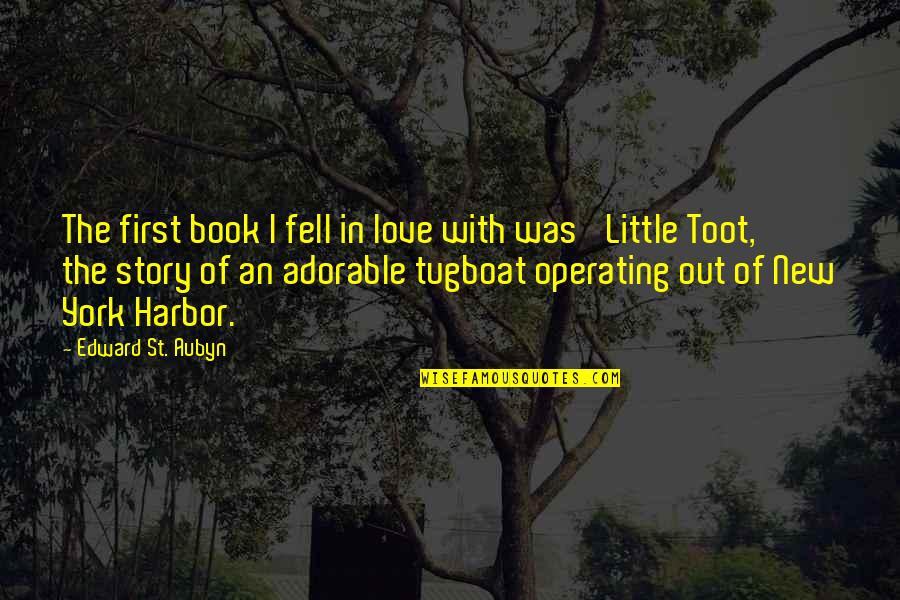 The first book I fell in love with was 'Little Toot,' the story of an adorable tugboat operating out of New York Harbor. —
Edward St. Aubyn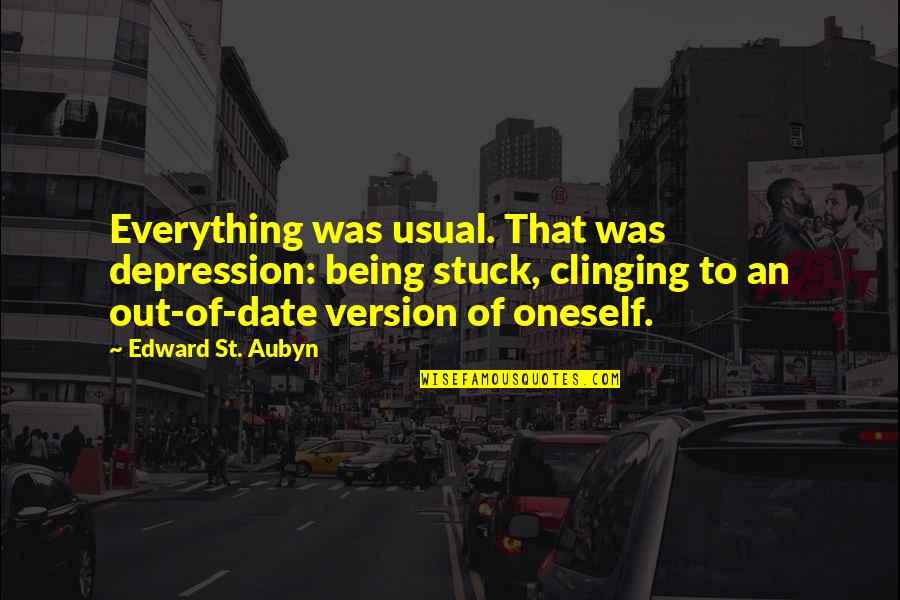 Everything was usual. That was depression: being stuck, clinging to an out-of-date version of oneself. —
Edward St. Aubyn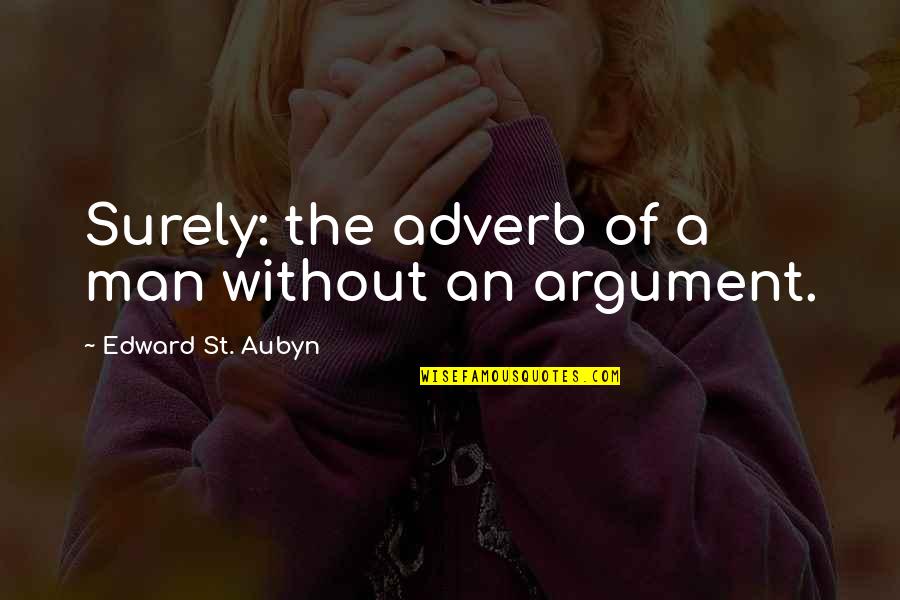 Surely: the adverb of a man without an argument. —
Edward St. Aubyn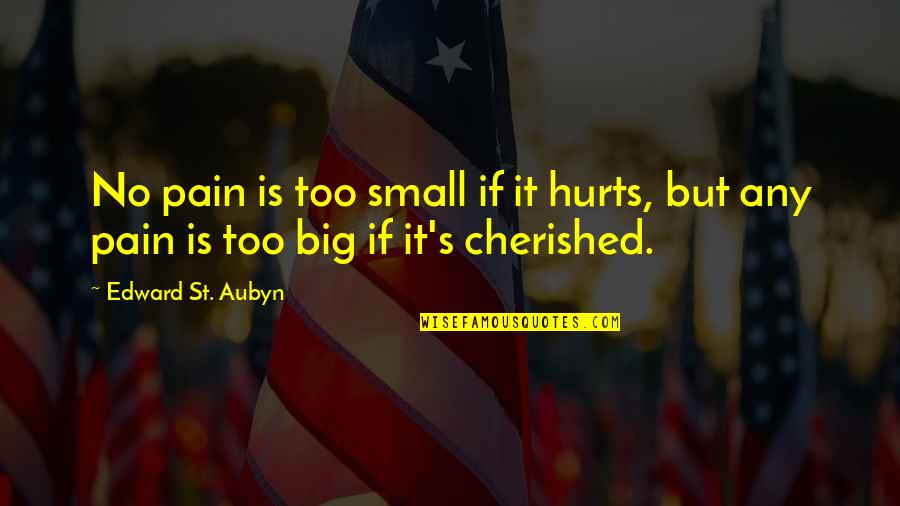 No pain is too small if it hurts, but any pain is too big if it's cherished. —
Edward St. Aubyn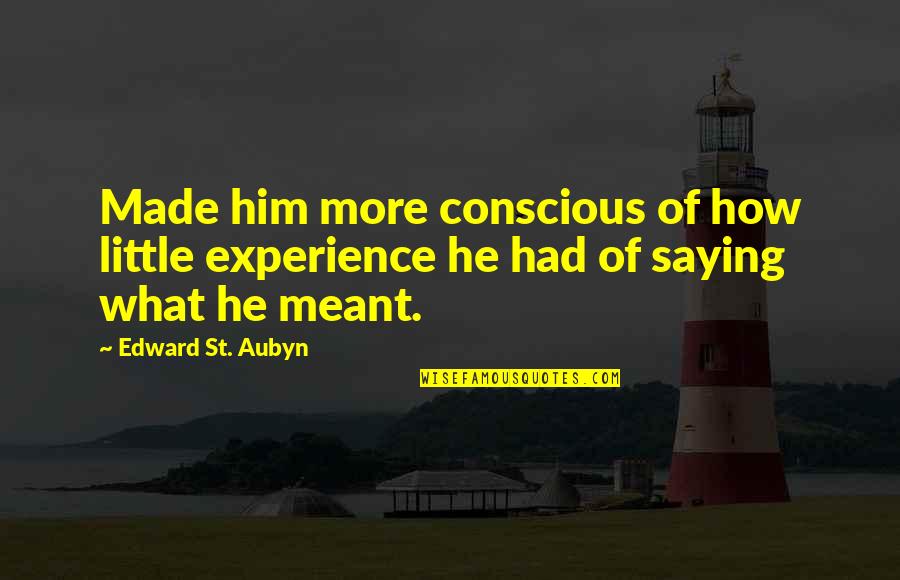 Made him more conscious of how little experience he had of saying what he meant. —
Edward St. Aubyn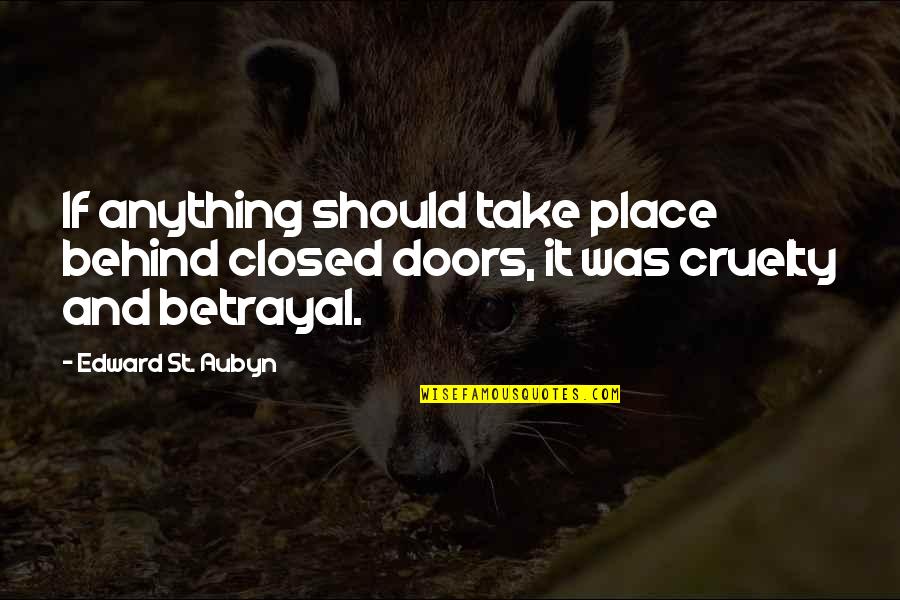 If anything should take place behind closed doors, it was cruelty and betrayal. —
Edward St. Aubyn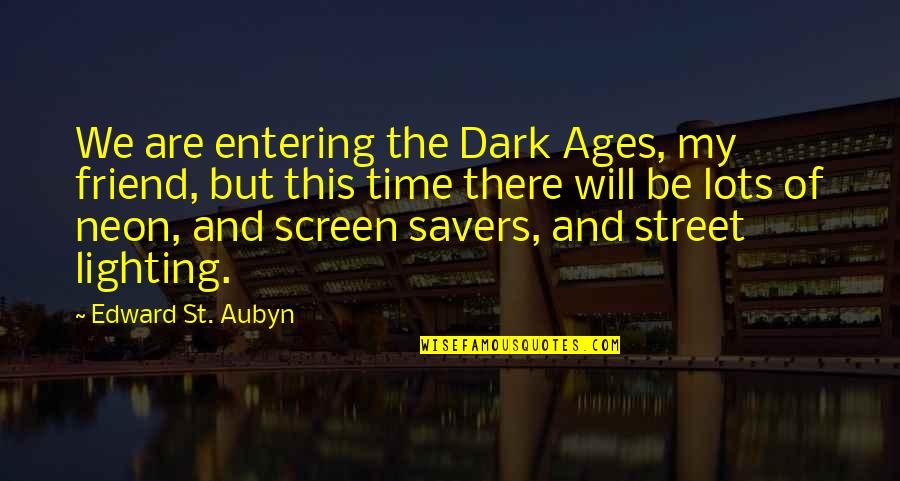 We are entering the Dark Ages, my friend, but this time there will be lots of neon, and screen savers, and street lighting. —
Edward St. Aubyn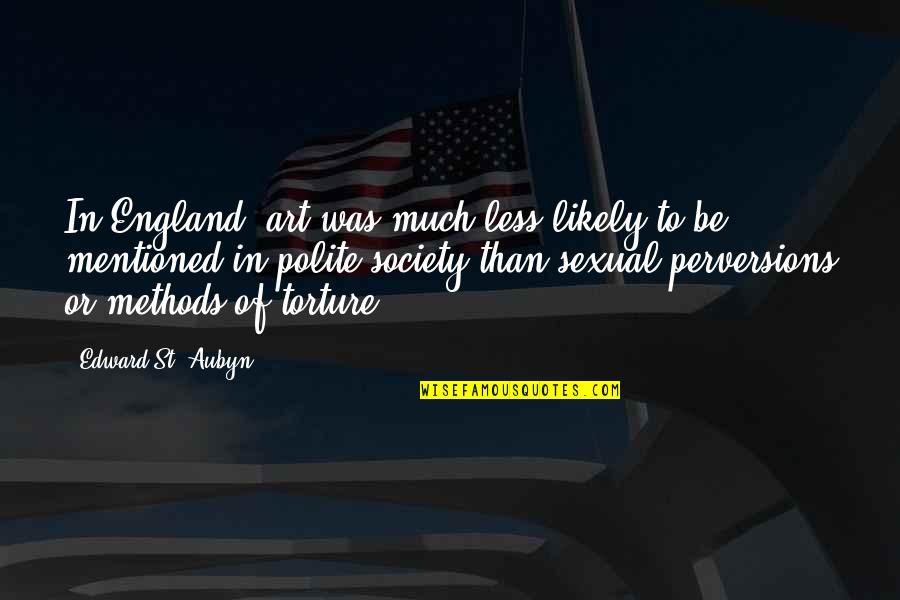 In England, art was much less likely to be mentioned in polite society than sexual perversions or methods of torture. —
Edward St. Aubyn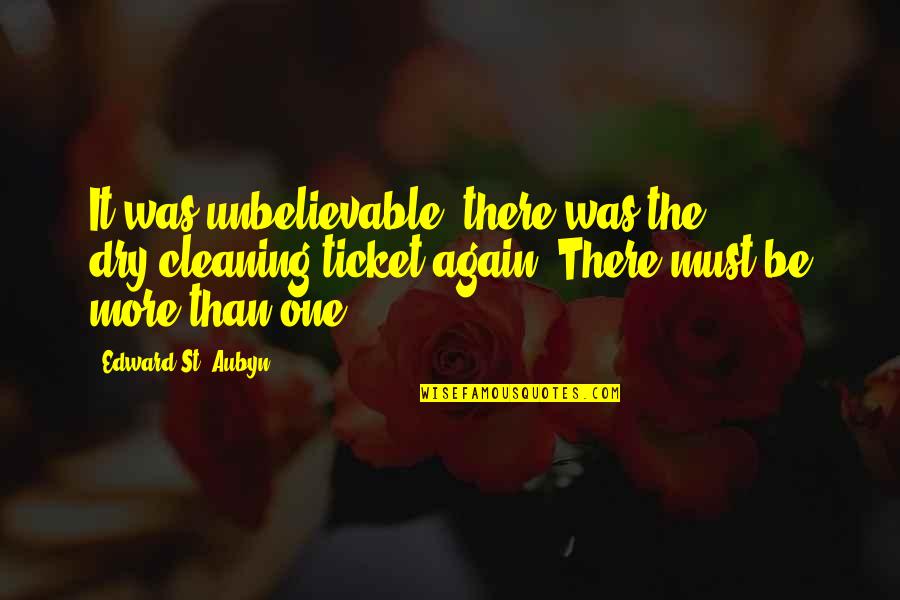 It was unbelievable, there was the dry-cleaning ticket again. There must be more than one. —
Edward St. Aubyn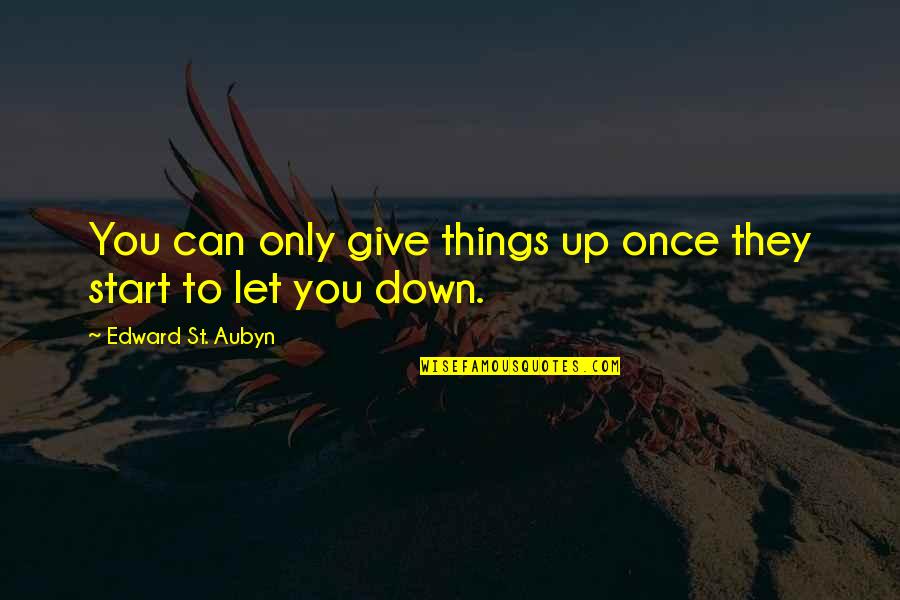 You can only give things up once they start to let you down. —
Edward St. Aubyn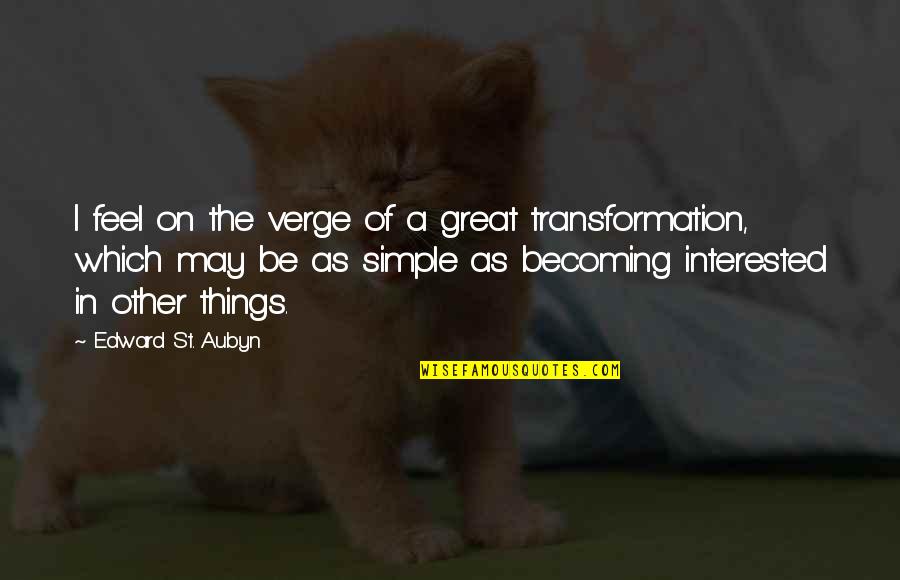 I feel on the verge of a great transformation, which may be as simple as becoming interested in other things. —
Edward St. Aubyn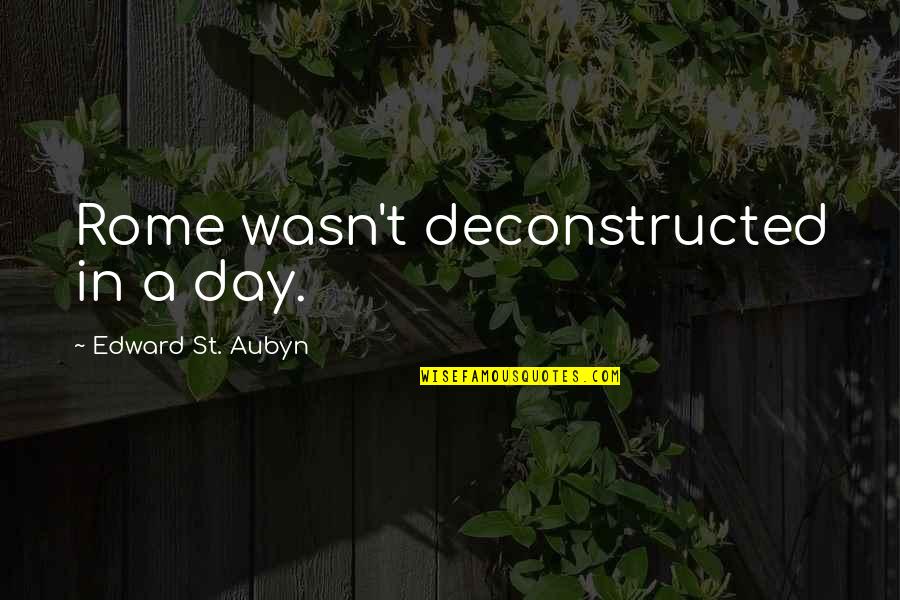 Rome wasn't deconstructed in a day. —
Edward St. Aubyn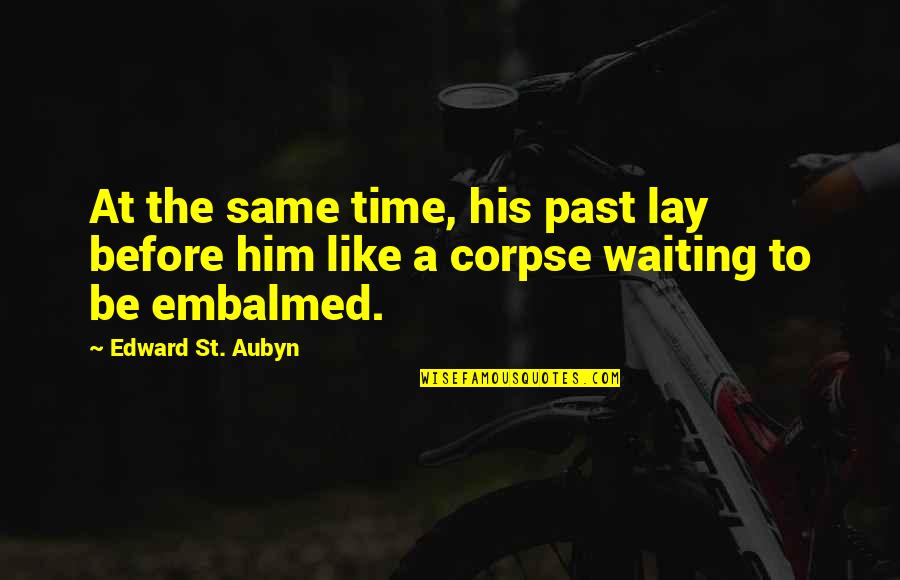 At the same time, his past lay before him like a corpse waiting to be embalmed. —
Edward St. Aubyn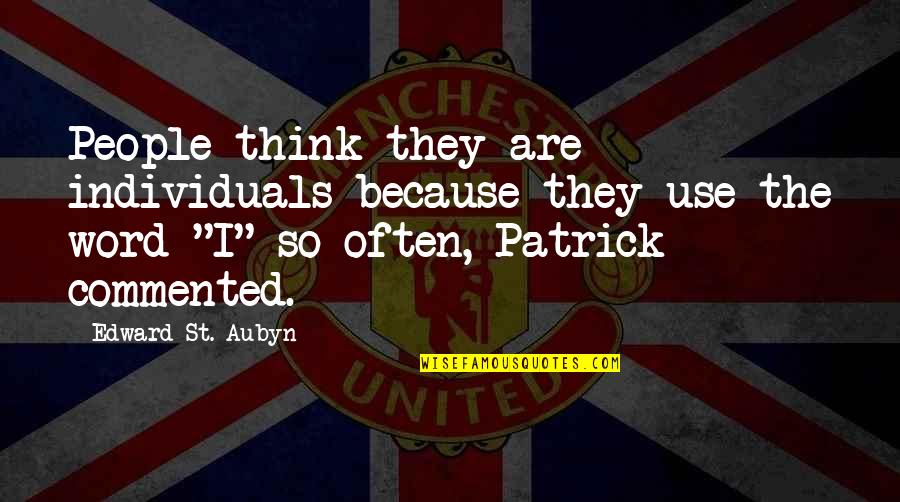 People think they are individuals because they use the word "I" so often, Patrick commented. —
Edward St. Aubyn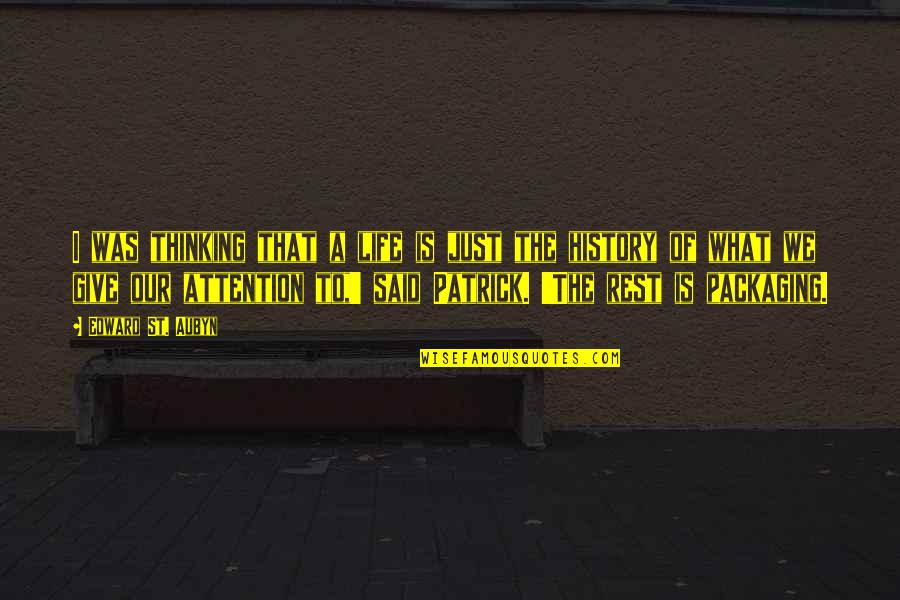 I was thinking that a life is just the history of what we give our attention to,' said Patrick. 'The rest is packaging. —
Edward St. Aubyn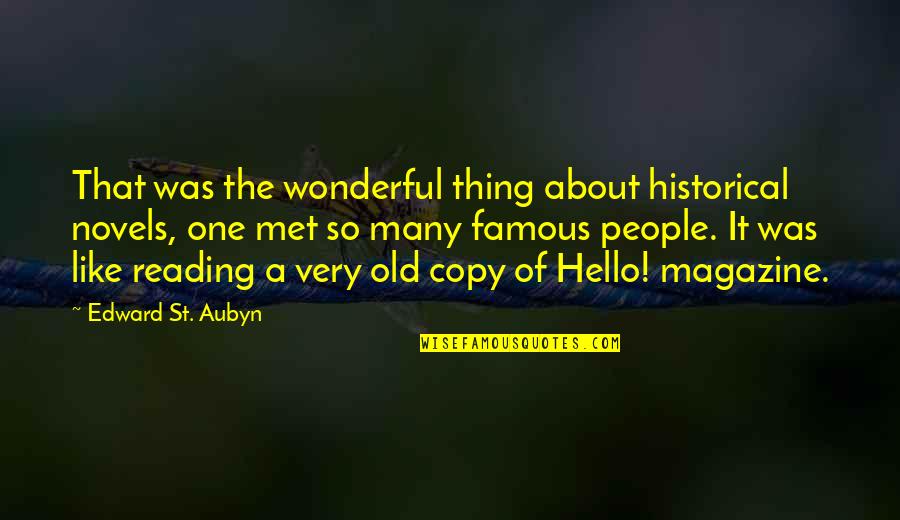 That was the wonderful thing about historical novels, one met so many famous people. It was like reading a very old copy of Hello! magazine. —
Edward St. Aubyn