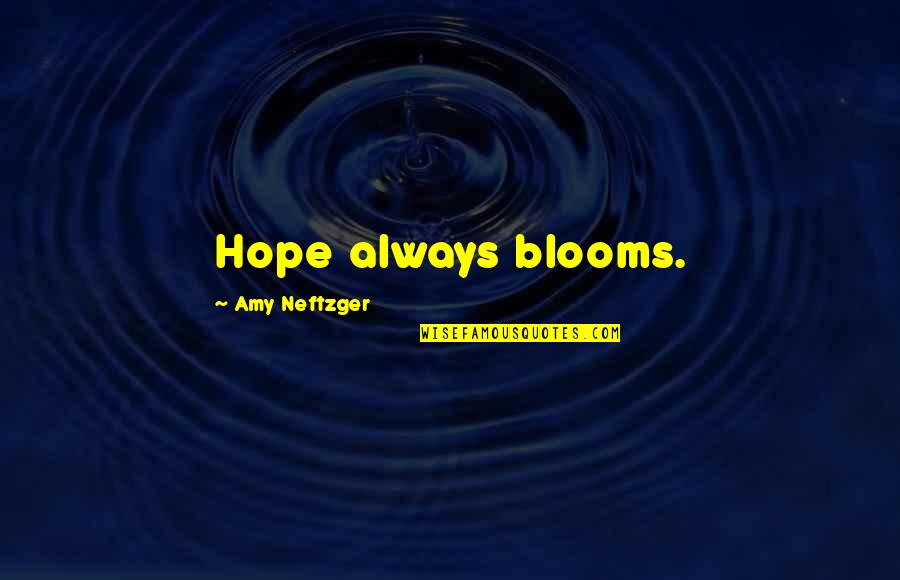 Hope always blooms.
—
Amy Neftzger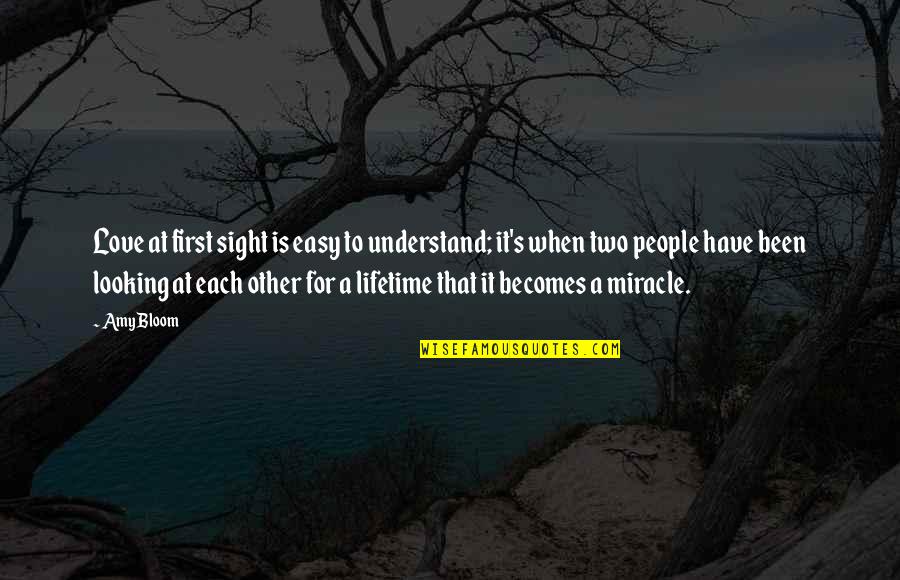 Love at first sight is easy to understand; it's when two people have been looking at each other for a lifetime that it becomes a miracle.
—
Amy Bloom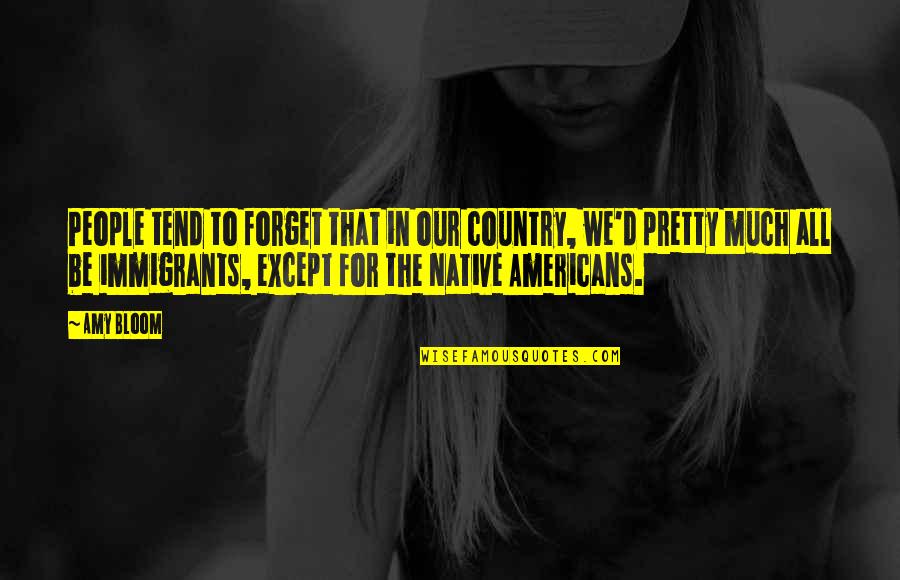 People tend to forget that in our country, we'd pretty much all be immigrants, except for the Native Americans.
—
Amy Bloom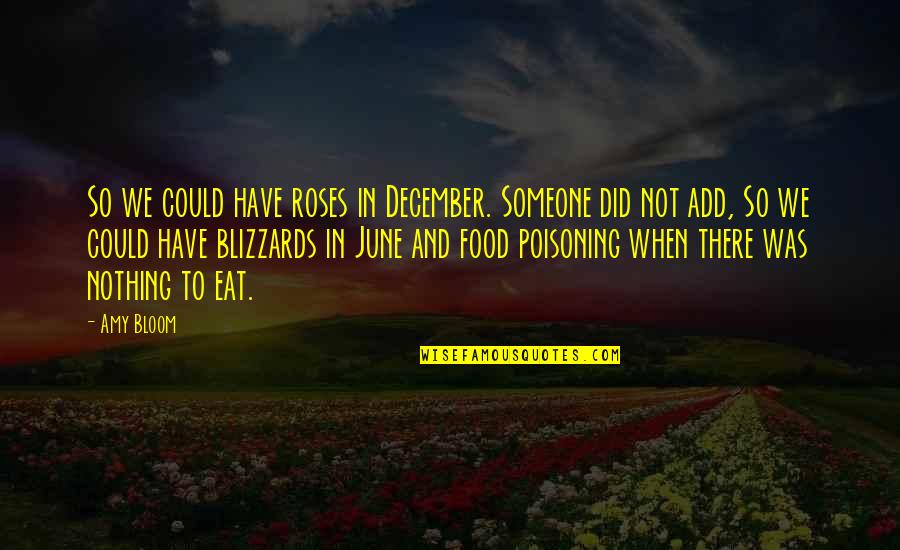 So we could have roses in December. Someone did not add, So we could have blizzards in June and food poisoning when there was nothing to eat.
—
Amy Bloom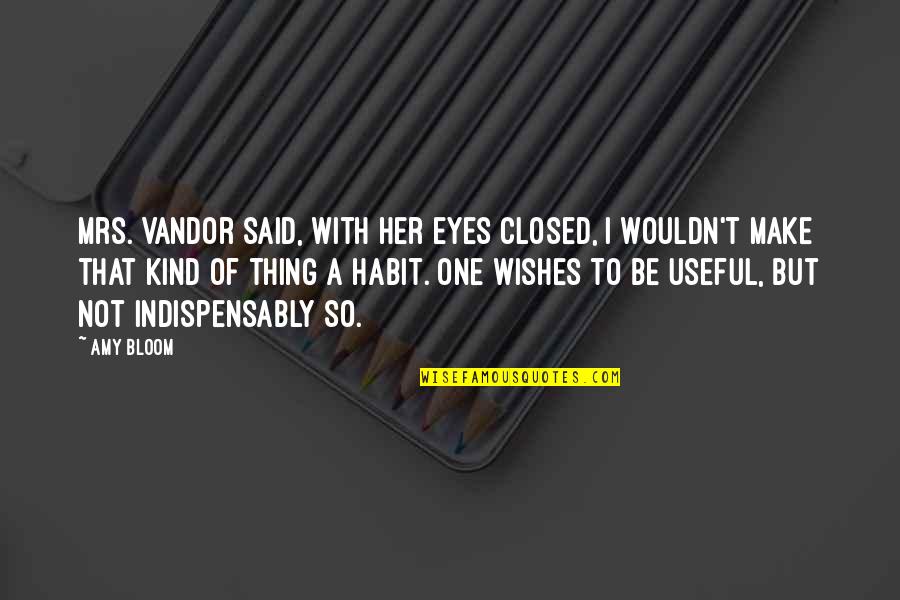 Mrs. Vandor said, with her eyes closed, I wouldn't make that kind of thing a habit. One wishes to be useful, but not indispensably so.
—
Amy Bloom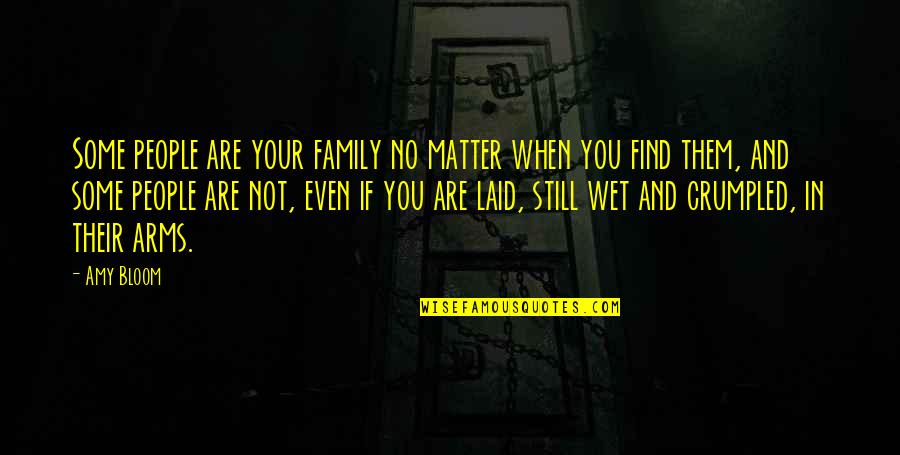 Some people are your family no matter when you find them, and some people are not, even if you are laid, still wet and crumpled, in their arms.
—
Amy Bloom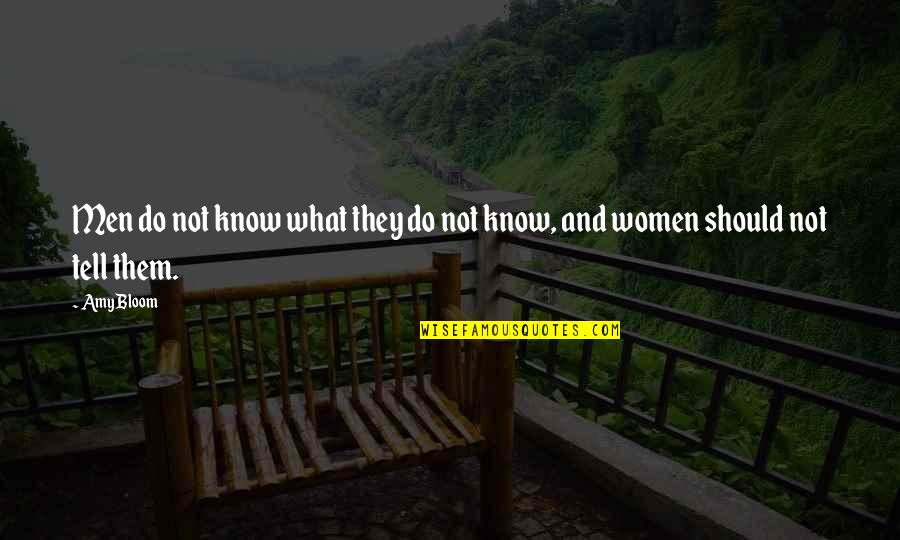 Men do not know what they do not know, and women should not tell them.
—
Amy Bloom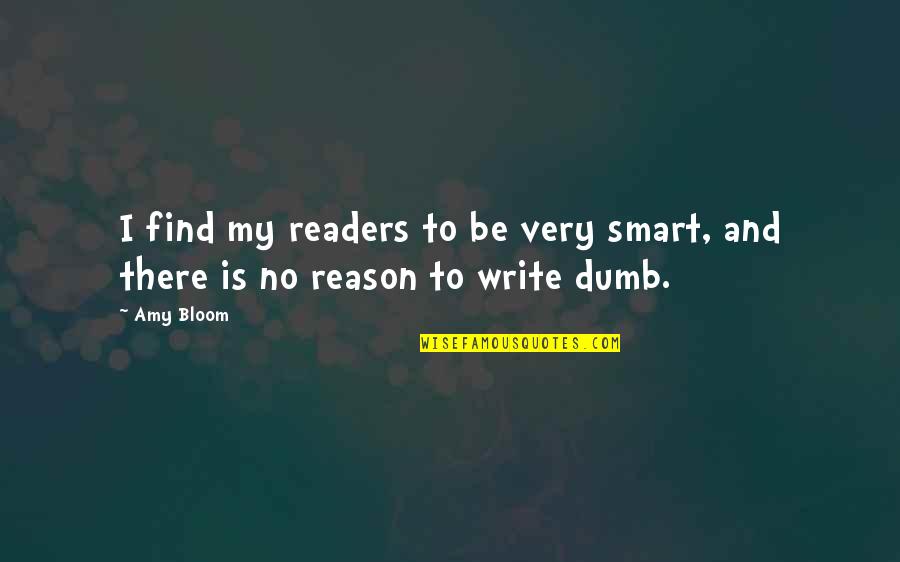 I find my readers to be very smart, and there is no reason to write dumb.
—
Amy Bloom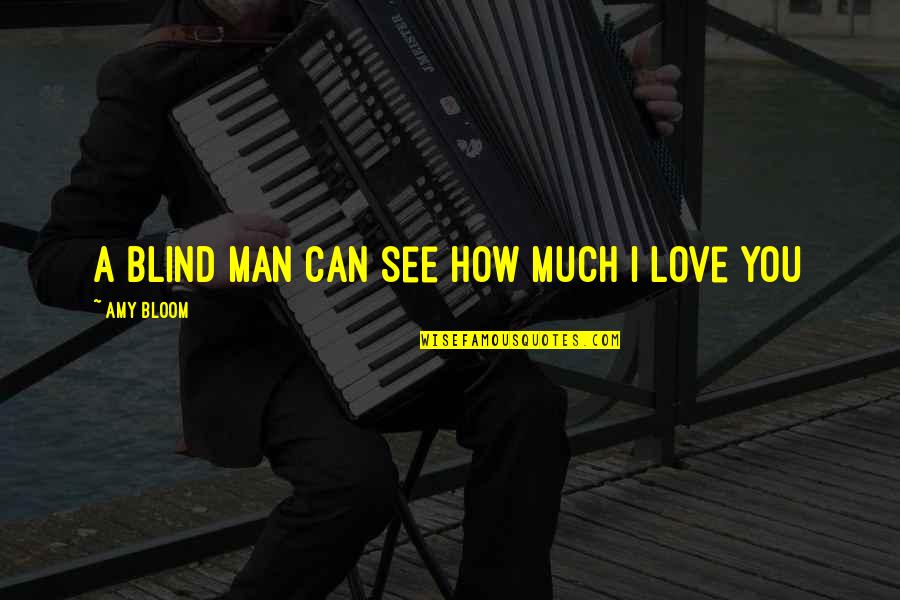 A blind man can see how much I love you
—
Amy Bloom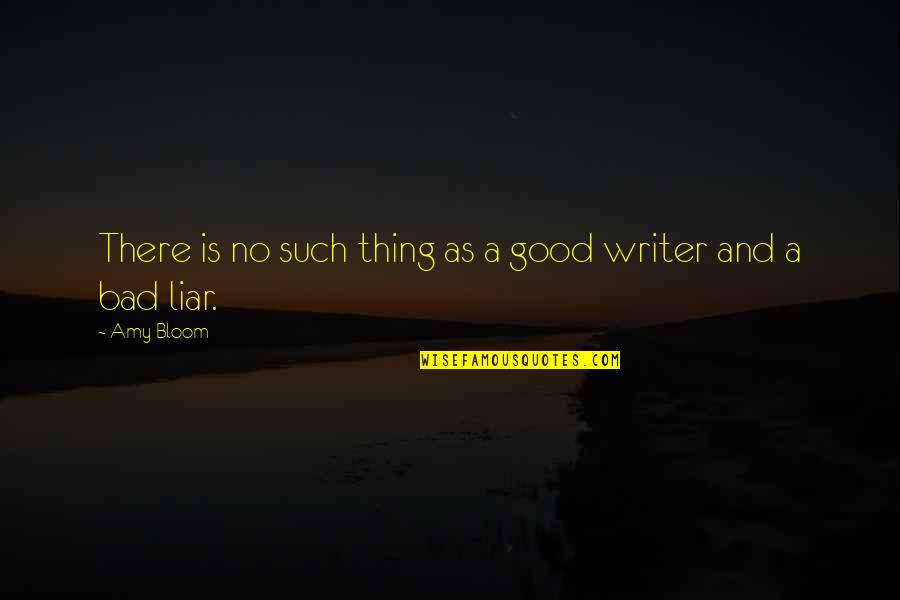 There is no such thing as a good writer and a bad liar. —
Amy Bloom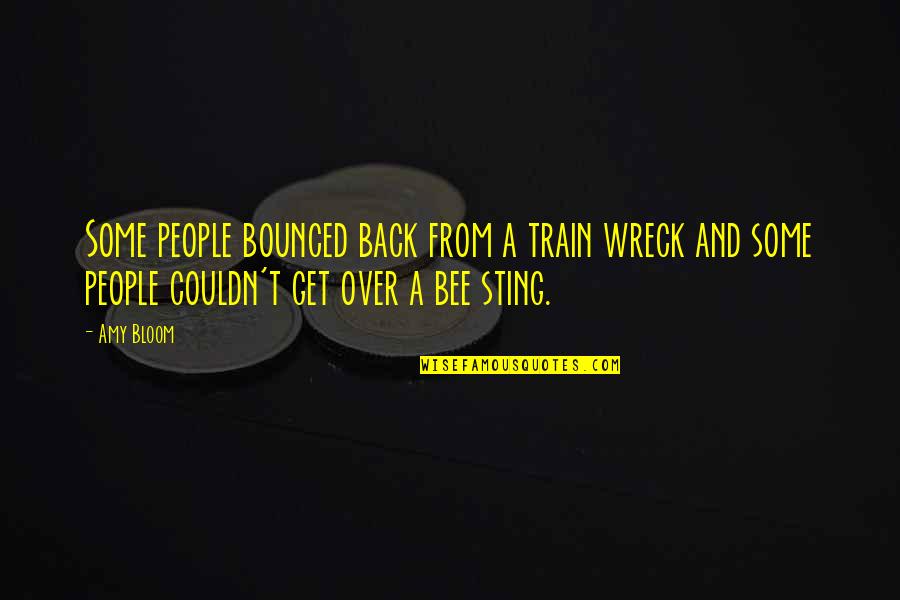 Some people bounced back from a train wreck and some people couldn't get over a bee sting. —
Amy Bloom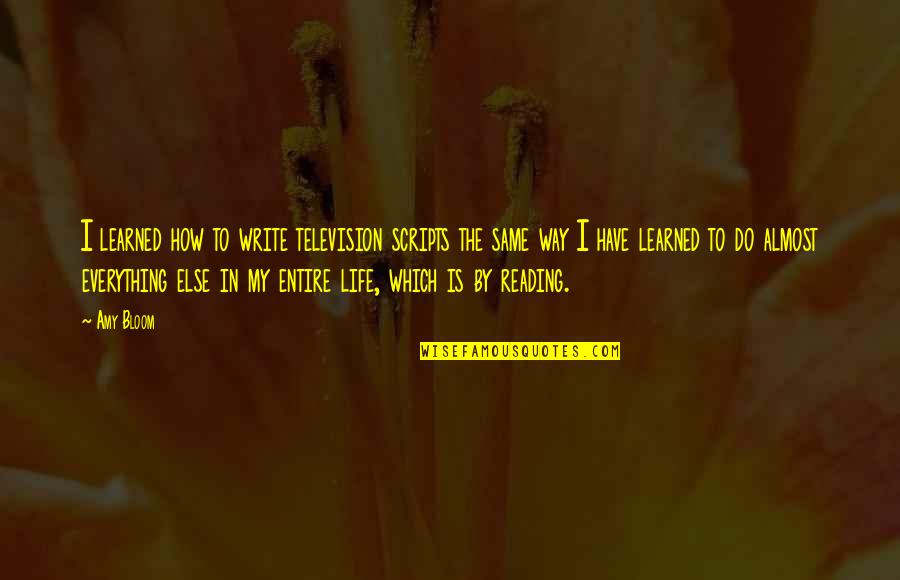 I learned how to write television scripts the same way I have learned to do almost everything else in my entire life, which is by reading. —
Amy Bloom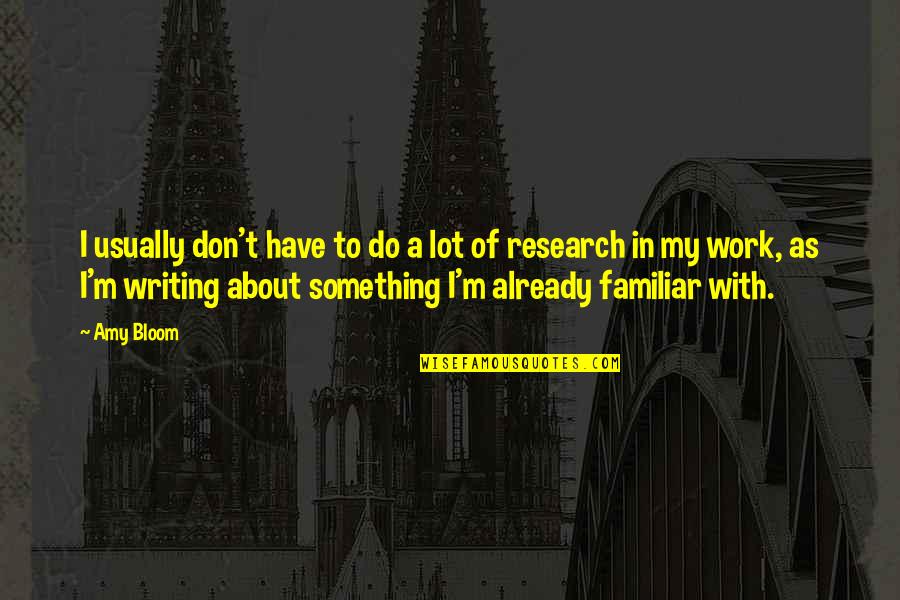 I usually don't have to do a lot of research in my work, as I'm writing about something I'm already familiar with. —
Amy Bloom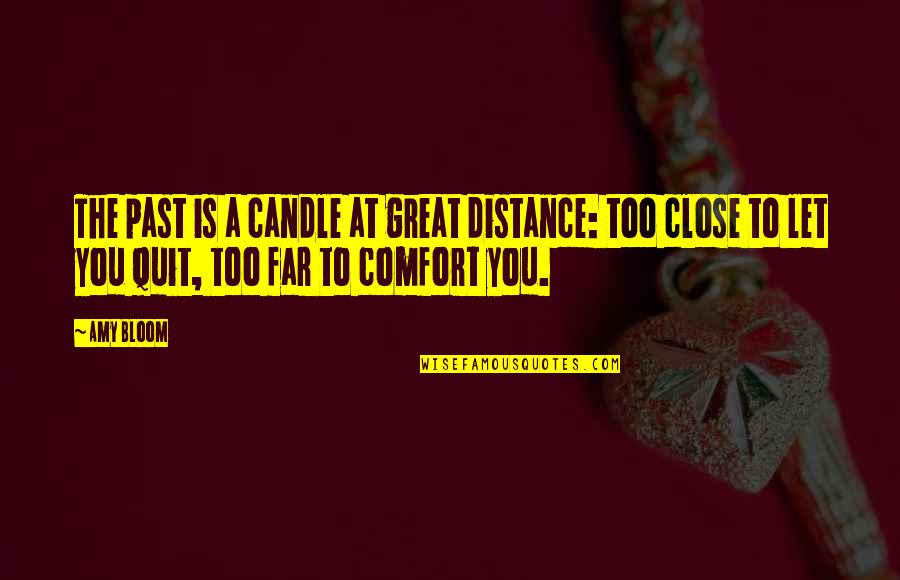 The past is a candle at great distance: too close to let you quit, too far to comfort you. —
Amy Bloom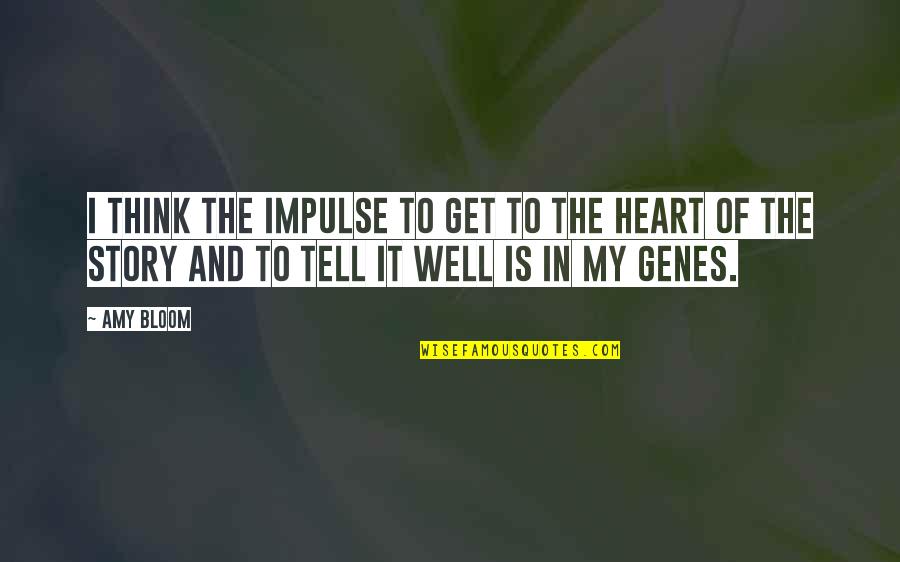 I think the impulse to get to the heart of the story and to tell it well is in my genes. —
Amy Bloom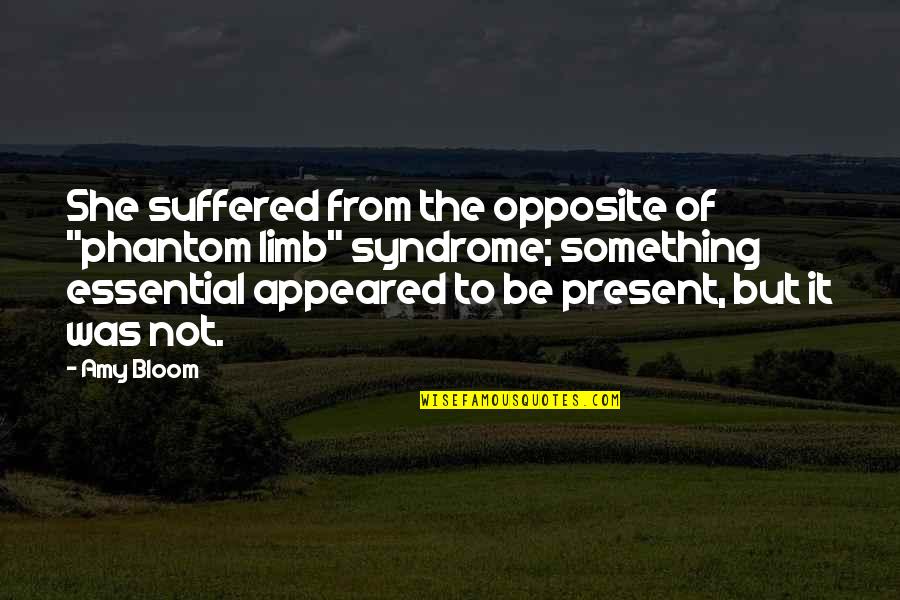 She suffered from the opposite of "phantom limb" syndrome; something essential appeared to be present, but it was not. —
Amy Bloom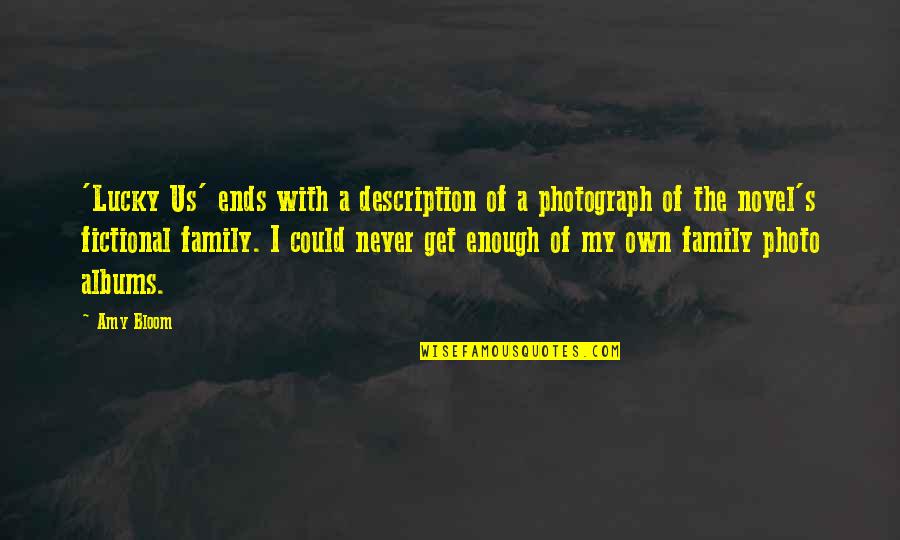 'Lucky Us' ends with a description of a photograph of the novel's fictional family. I could never get enough of my own family photo albums. —
Amy Bloom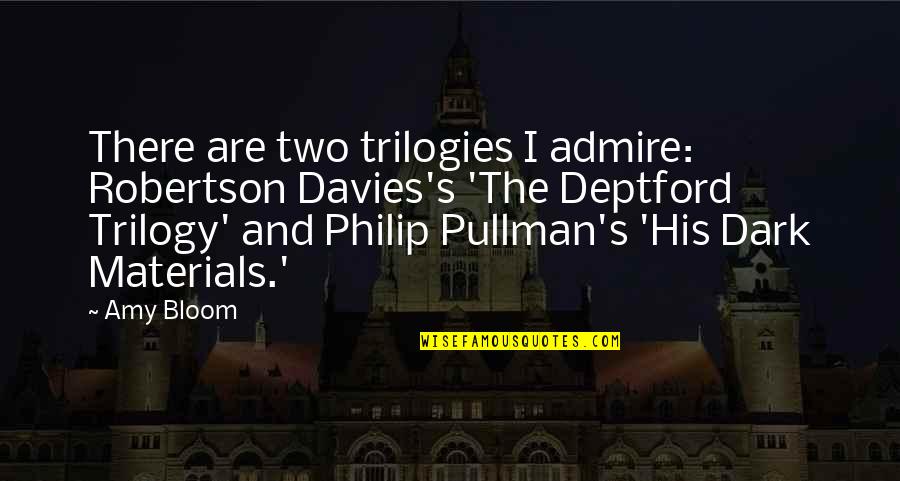 There are two trilogies I admire: Robertson Davies's 'The Deptford Trilogy' and Philip Pullman's 'His Dark Materials.' —
Amy Bloom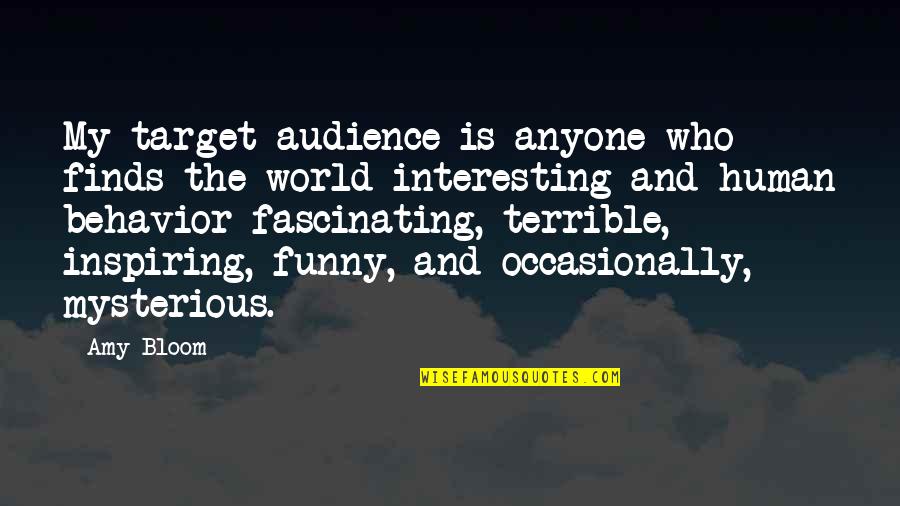 My target audience is anyone who finds the world interesting and human behavior fascinating, terrible, inspiring, funny, and occasionally, mysterious. —
Amy Bloom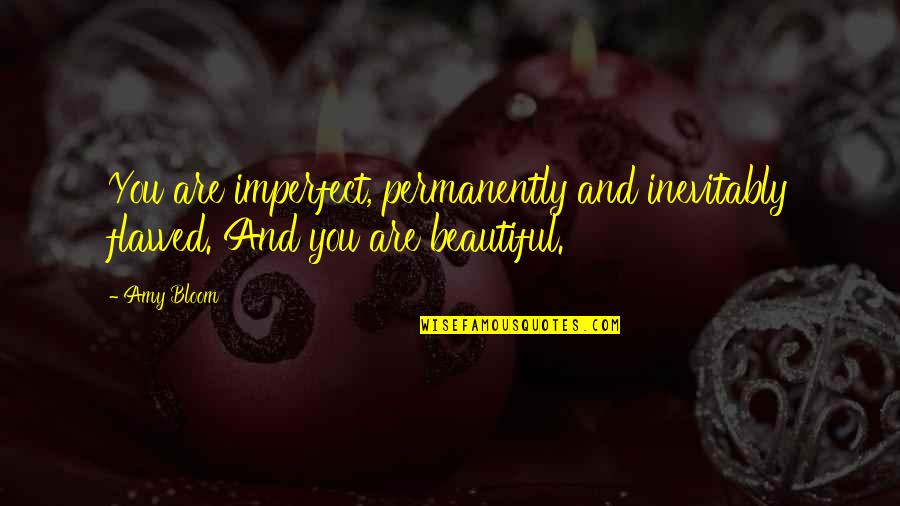 You are imperfect, permanently and inevitably flawed. And you are beautiful. —
Amy Bloom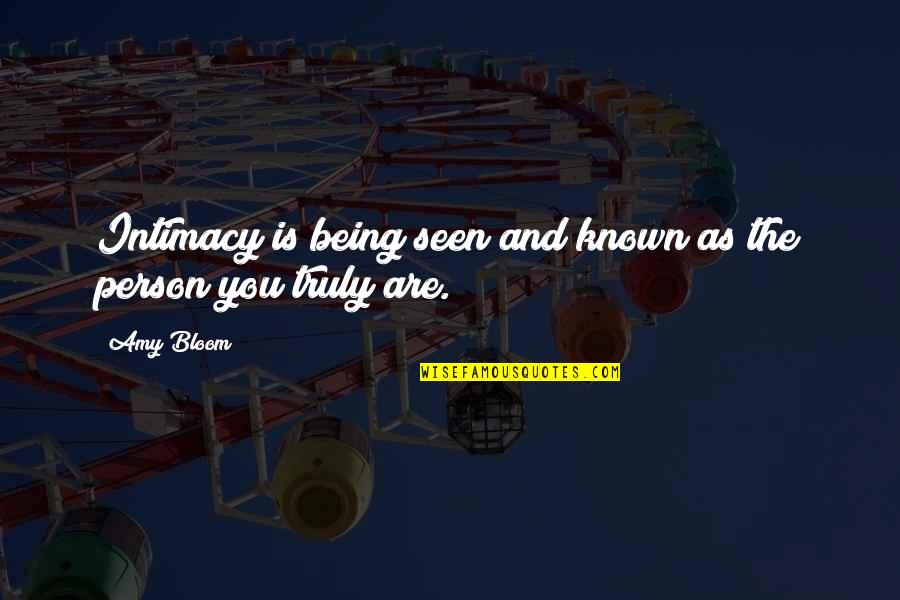 Intimacy is being seen and known as the person you truly are. —
Amy Bloom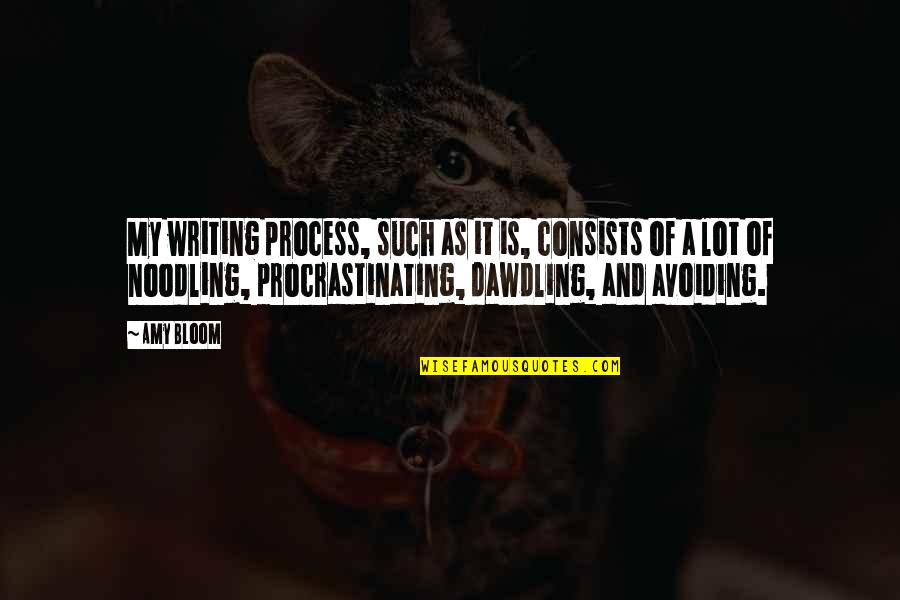 My writing process, such as it is, consists of a lot of noodling, procrastinating, dawdling, and avoiding. —
Amy Bloom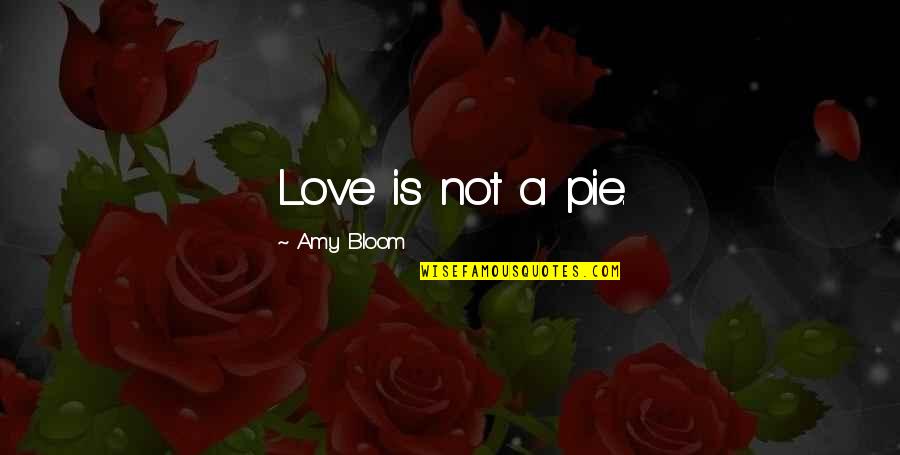 Love is not a pie. —
Amy Bloom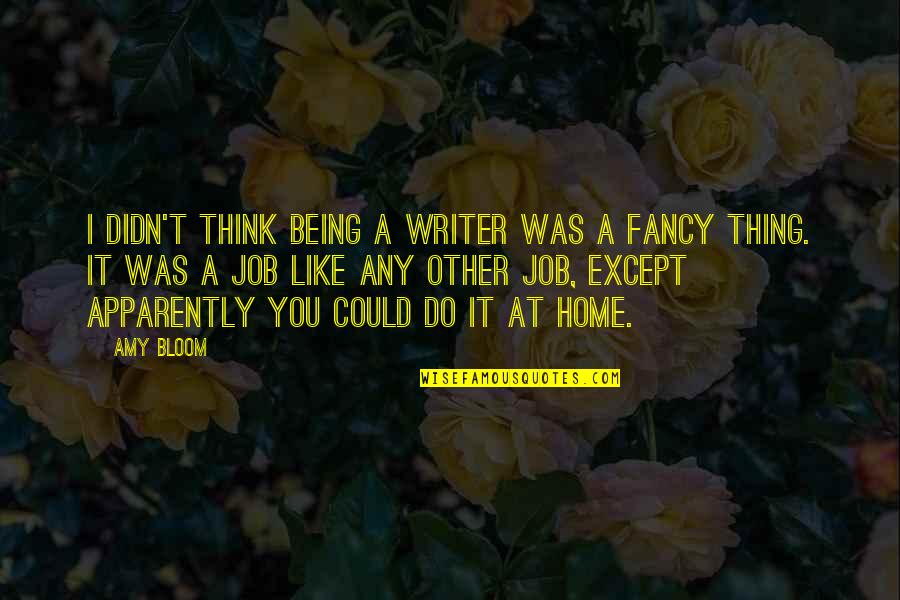 I didn't think being a writer was a fancy thing. It was a job like any other job, except apparently you could do it at home. —
Amy Bloom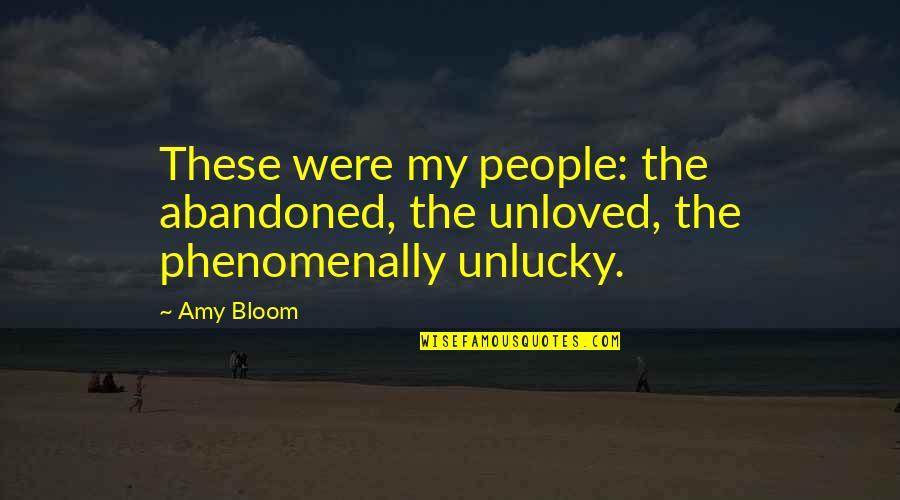 These were my people: the abandoned, the unloved, the phenomenally unlucky. —
Amy Bloom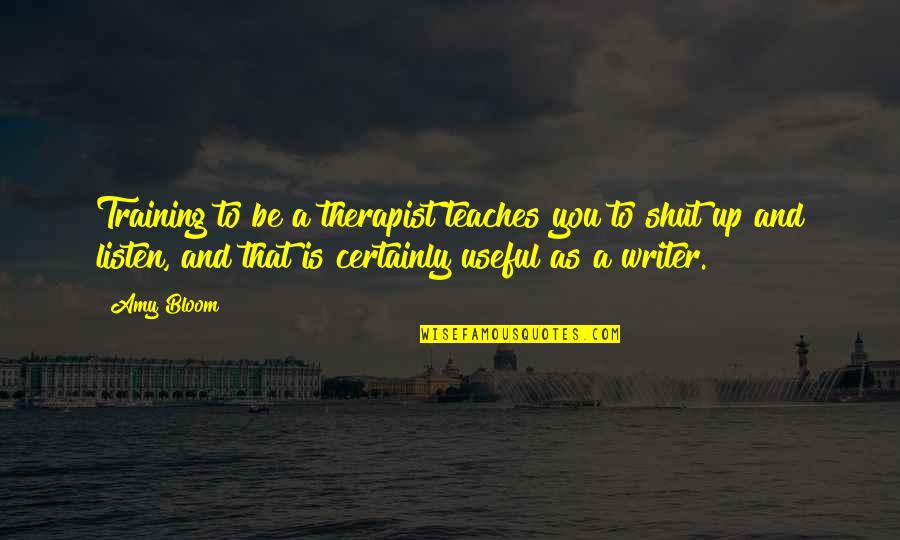 Training to be a therapist teaches you to shut up and listen, and that is certainly useful as a writer. —
Amy Bloom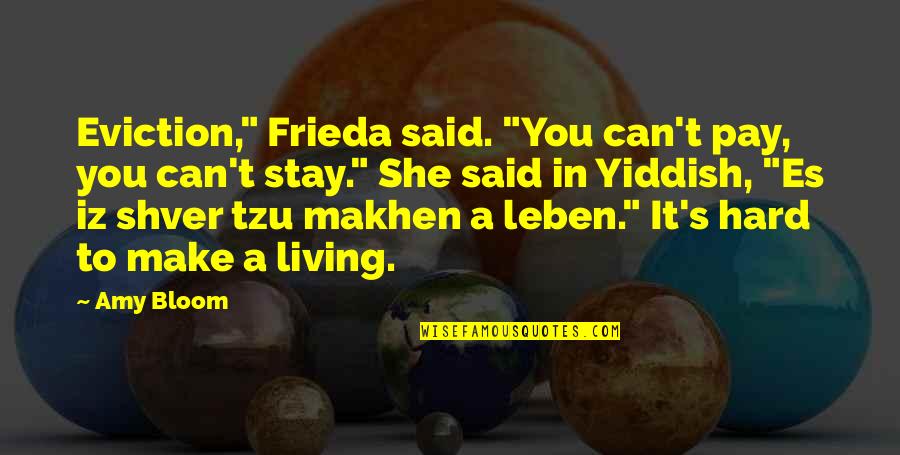 Eviction," Frieda said. "You can't pay, you can't stay." She said in Yiddish, "Es iz shver tzu makhen a leben." It's hard to make a living. —
Amy Bloom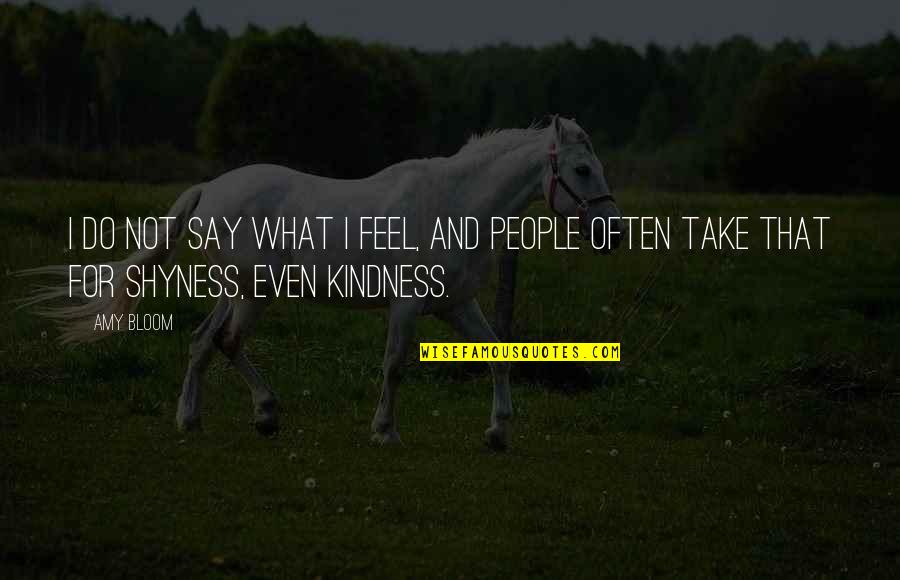 I do not say what I feel, and people often take that for shyness, even kindness. —
Amy Bloom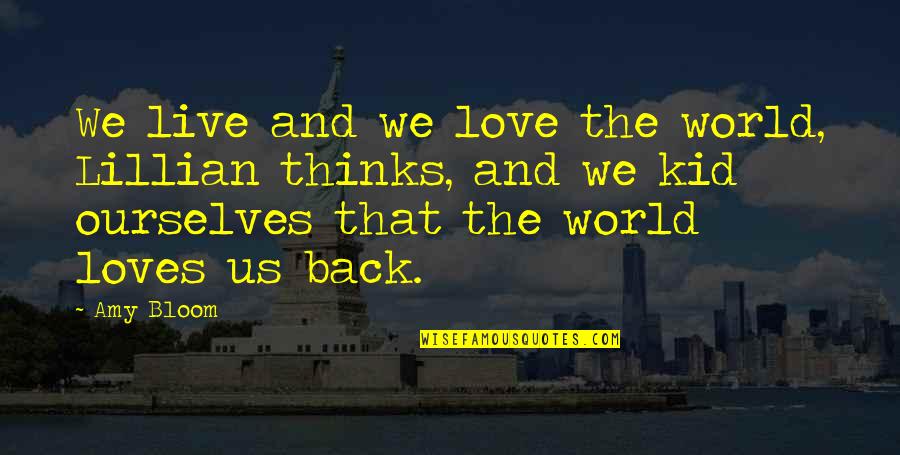 We live and we love the world, Lillian thinks, and we kid ourselves that the world loves us back. —
Amy Bloom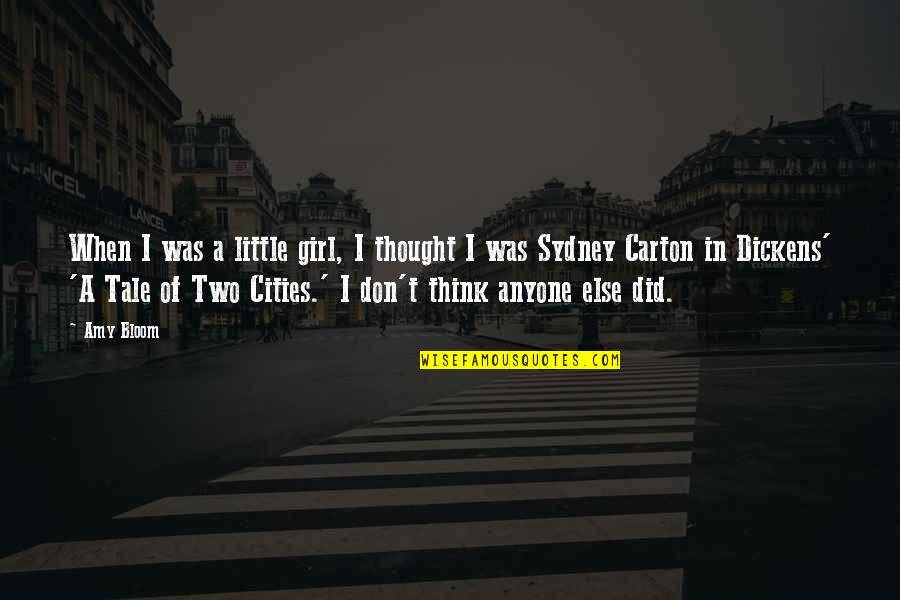 When I was a little girl, I thought I was Sydney Carton in Dickens' 'A Tale of Two Cities.' I don't think anyone else did. —
Amy Bloom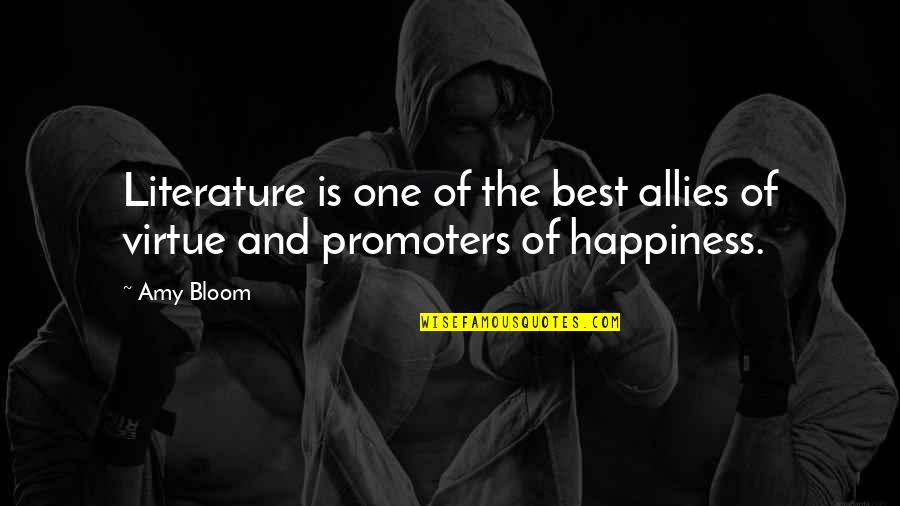 Literature is one of the best allies of virtue and promoters of happiness. —
Amy Bloom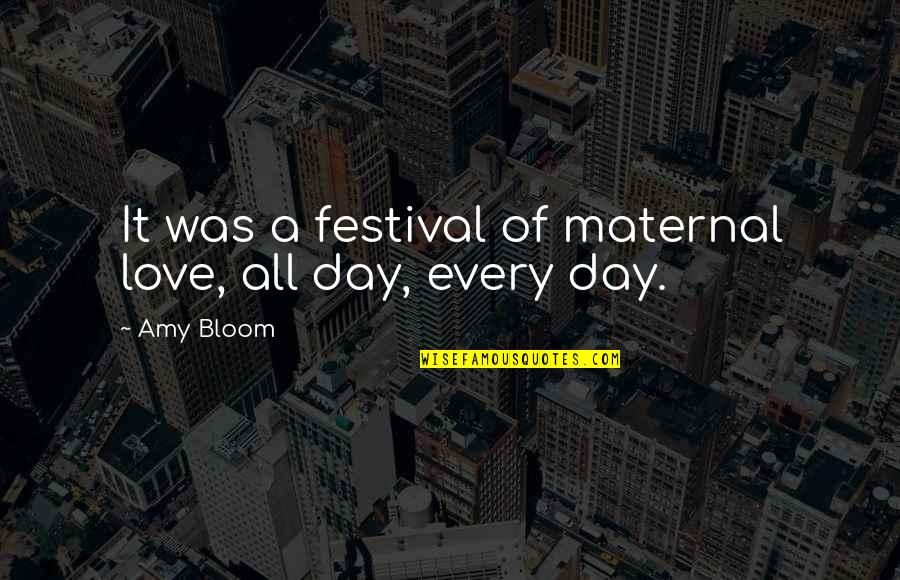 It was a festival of maternal love, all day, every day. —
Amy Bloom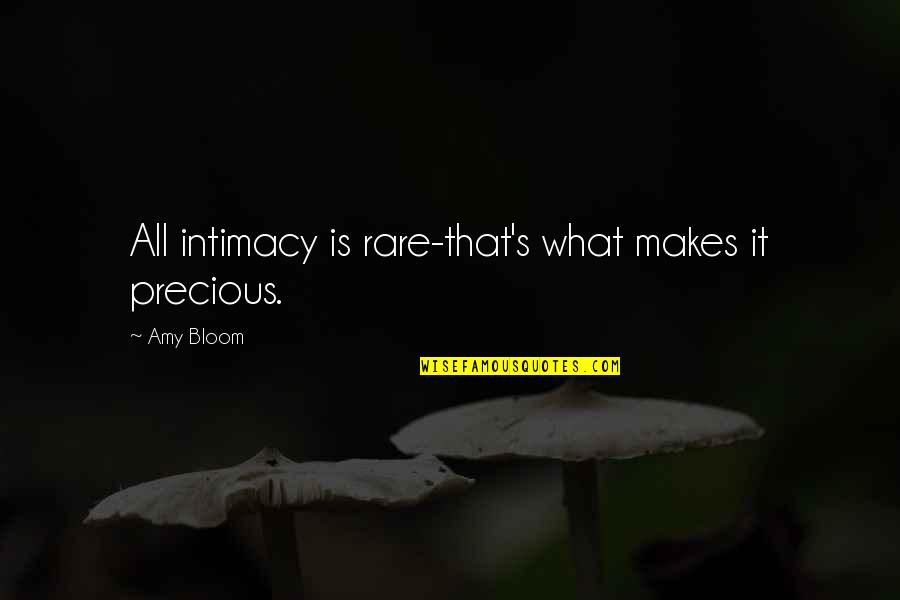 All intimacy is rare-that's what makes it precious. —
Amy Bloom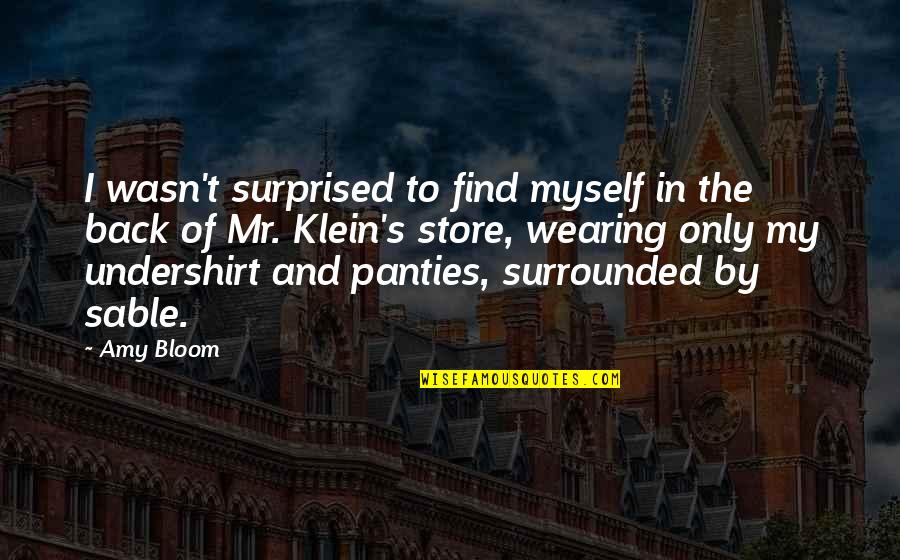 I wasn't surprised to find myself in the back of Mr. Klein's store, wearing only my undershirt and panties, surrounded by sable. —
Amy Bloom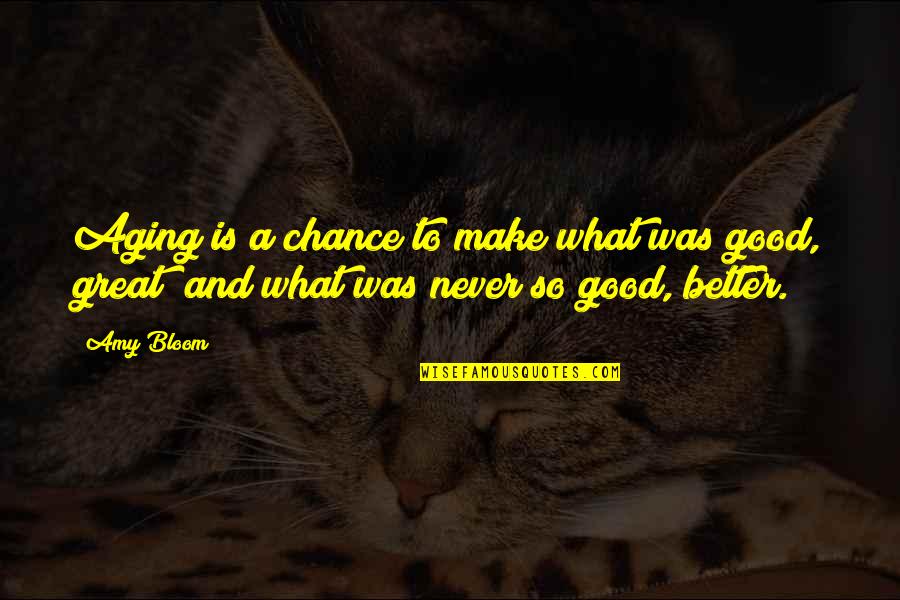 Aging is a chance to make what was good, great; and what was never so good, better. —
Amy Bloom
Bad people doing bad things is not interesting. What I find interesting is good people doing bad things. —
Amy Bloom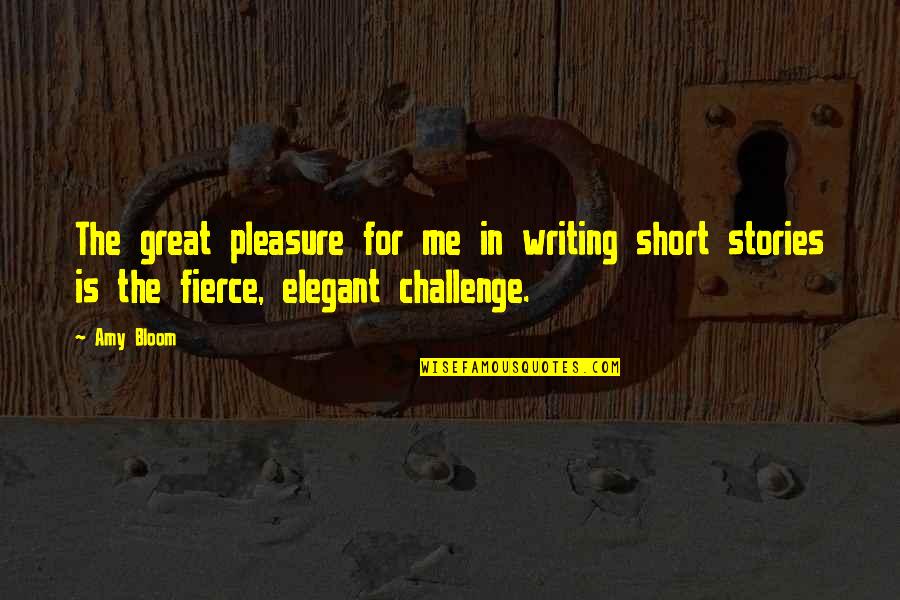 The great pleasure for me in writing short stories is the fierce, elegant challenge. —
Amy Bloom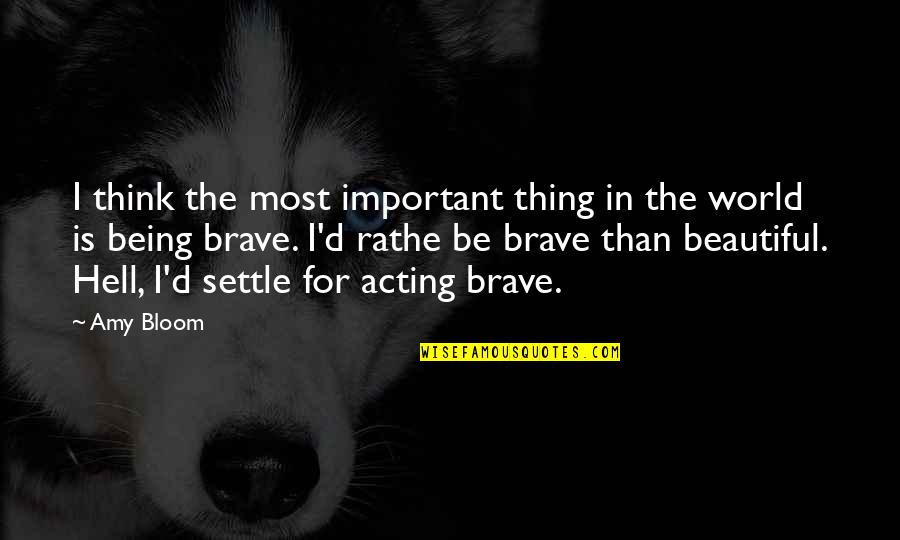 I think the most important thing in the world is being brave. I'd rathe be brave than beautiful. Hell, I'd settle for acting brave. —
Amy Bloom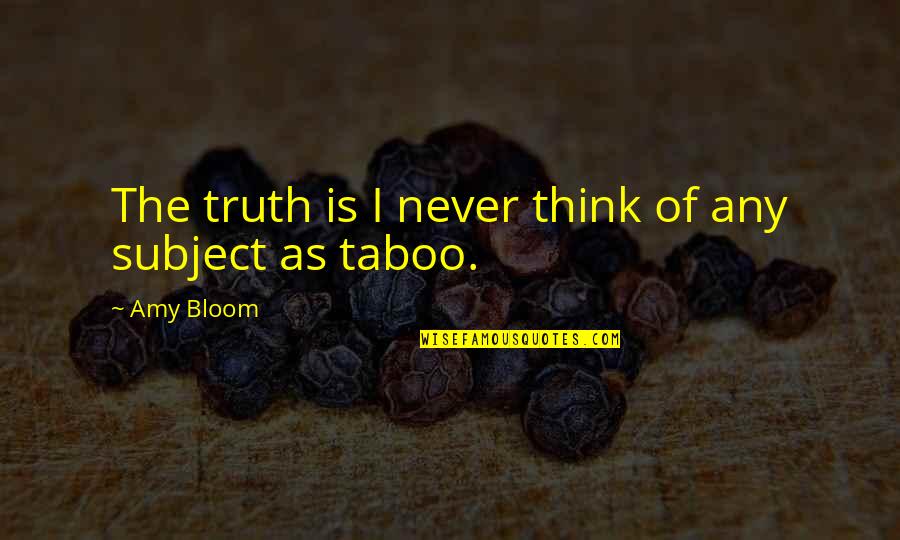 The truth is I never think of any subject as taboo. —
Amy Bloom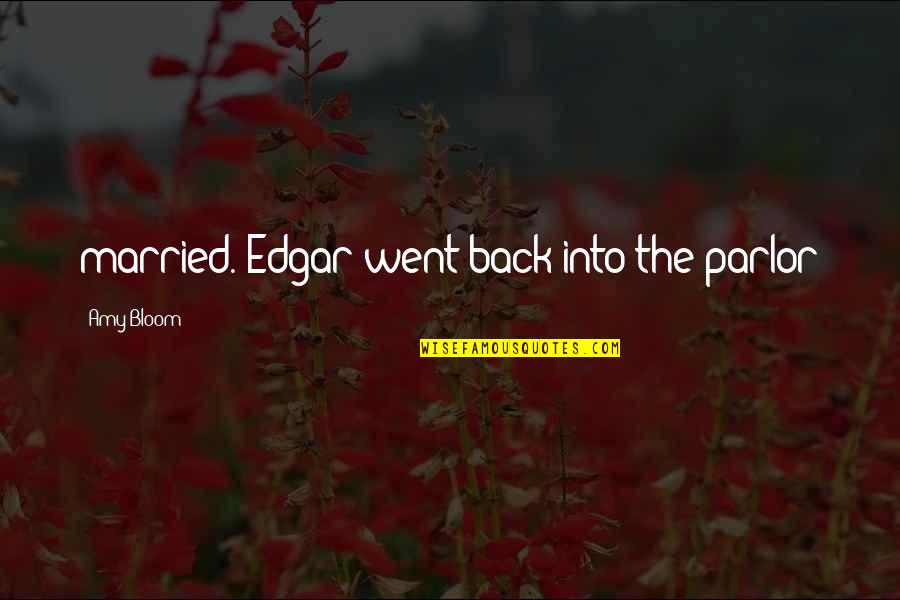 married. Edgar went back into the parlor —
Amy Bloom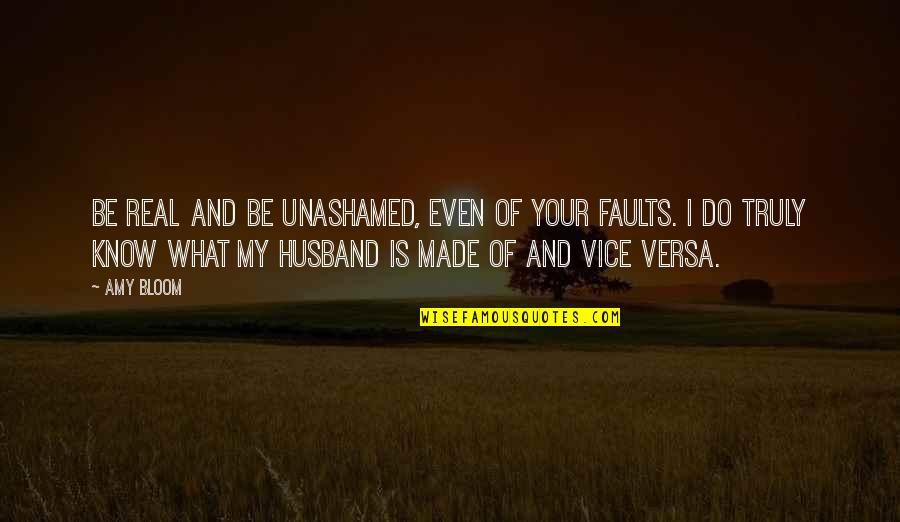 Be real and be unashamed, even of your faults. I do truly know what my husband is made of and vice versa. —
Amy Bloom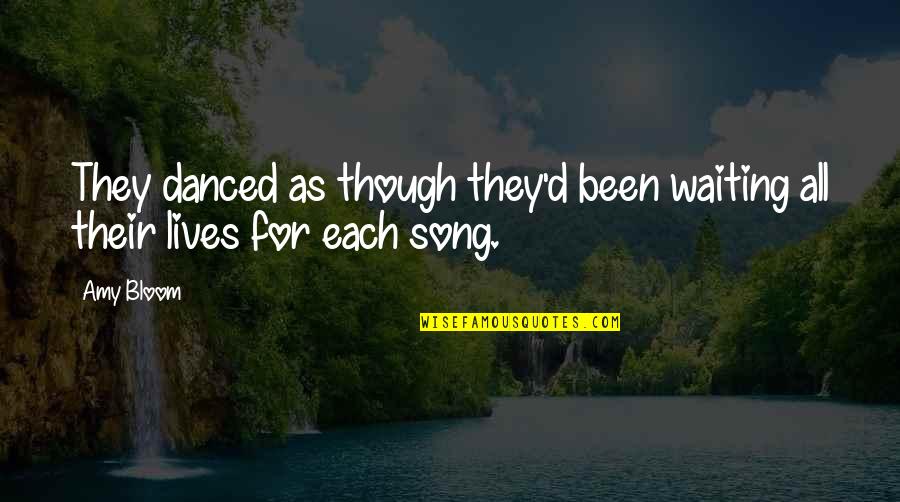 They danced as though they'd been waiting all their lives for each song. —
Amy Bloom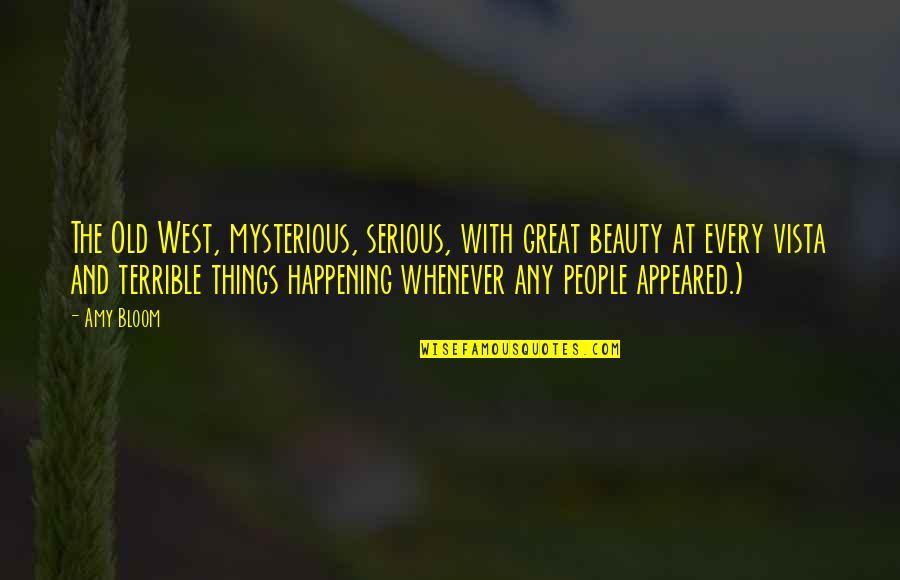 The Old West, mysterious, serious, with great beauty at every vista and terrible things happening whenever any people appeared.) —
Amy Bloom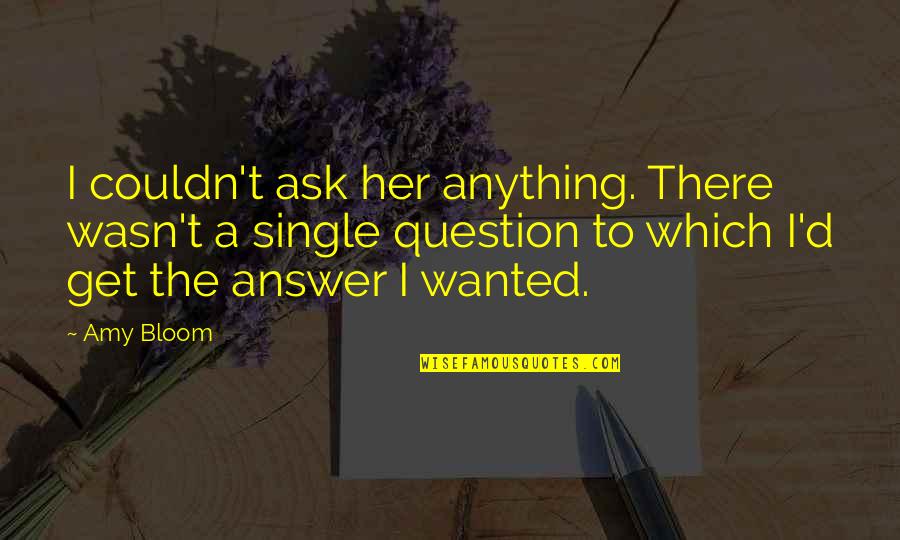 I couldn't ask her anything. There wasn't a single question to which I'd get the answer I wanted. —
Amy Bloom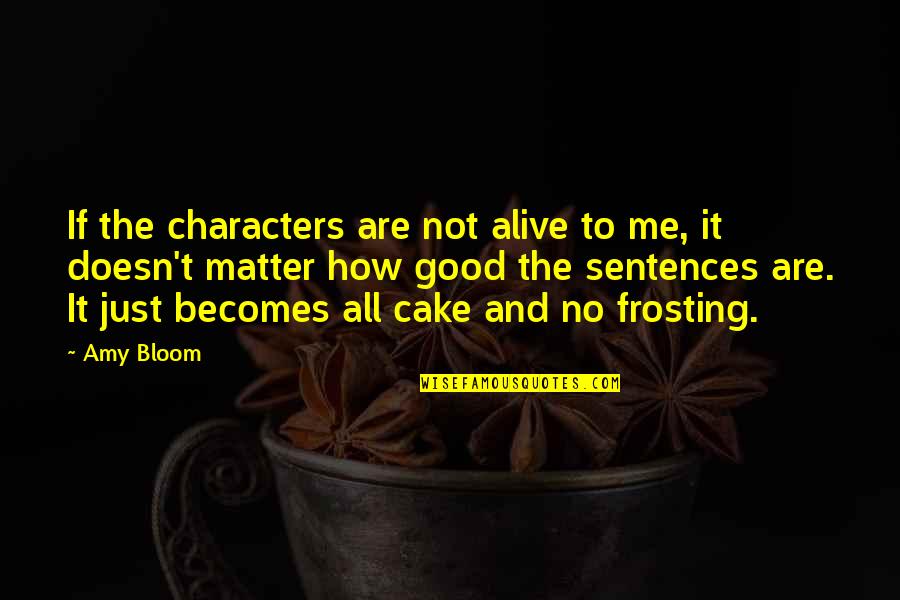 If the characters are not alive to me, it doesn't matter how good the sentences are. It just becomes all cake and no frosting. —
Amy Bloom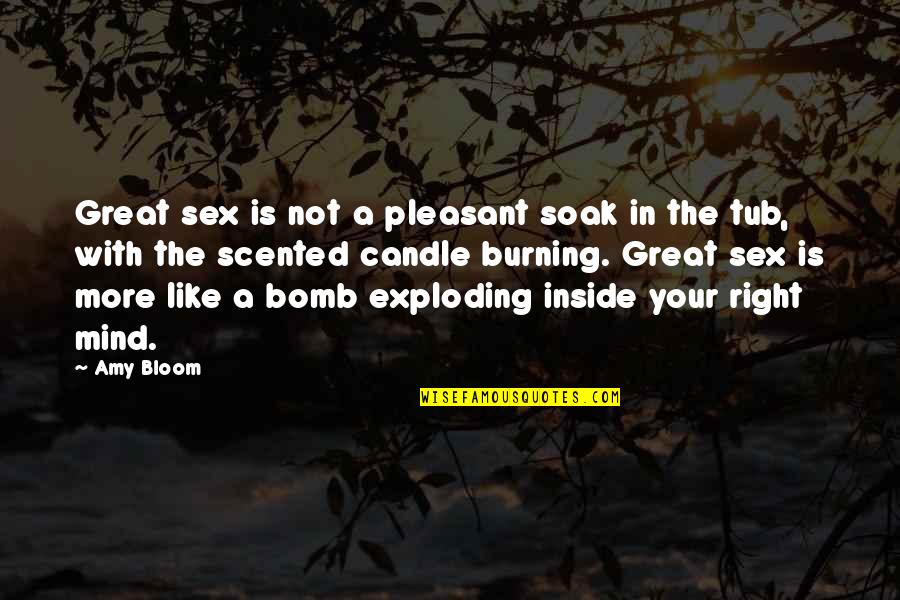 Great sex is not a pleasant soak in the tub, with the scented candle burning. Great sex is more like a bomb exploding inside your right mind. —
Amy Bloom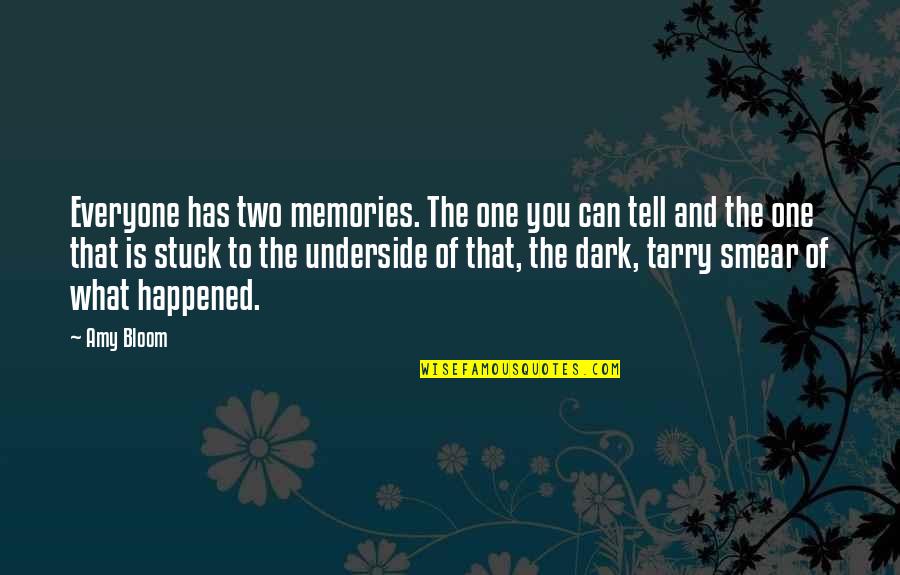 Everyone has two memories. The one you can tell and the one that is stuck to the underside of that, the dark, tarry smear of what happened. —
Amy Bloom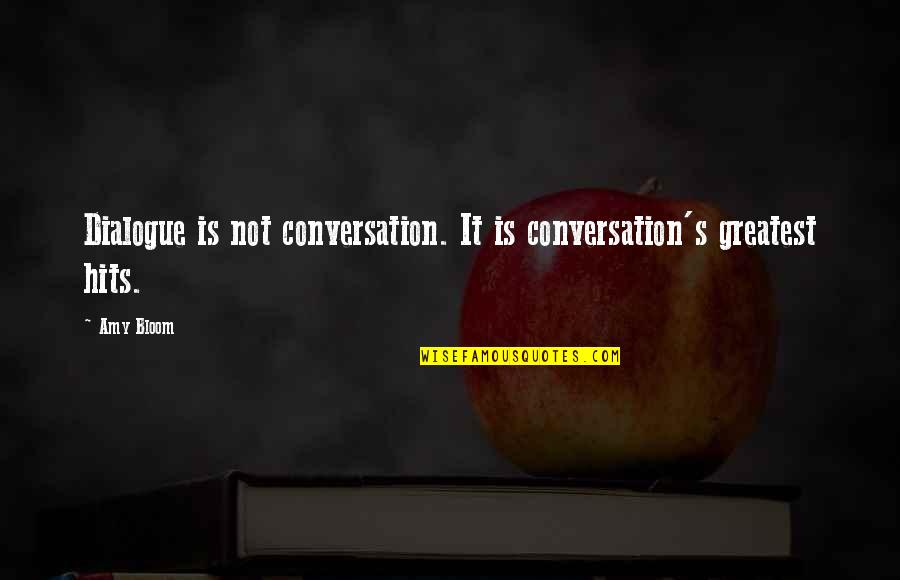 Dialogue is not conversation. It is conversation's greatest hits. —
Amy Bloom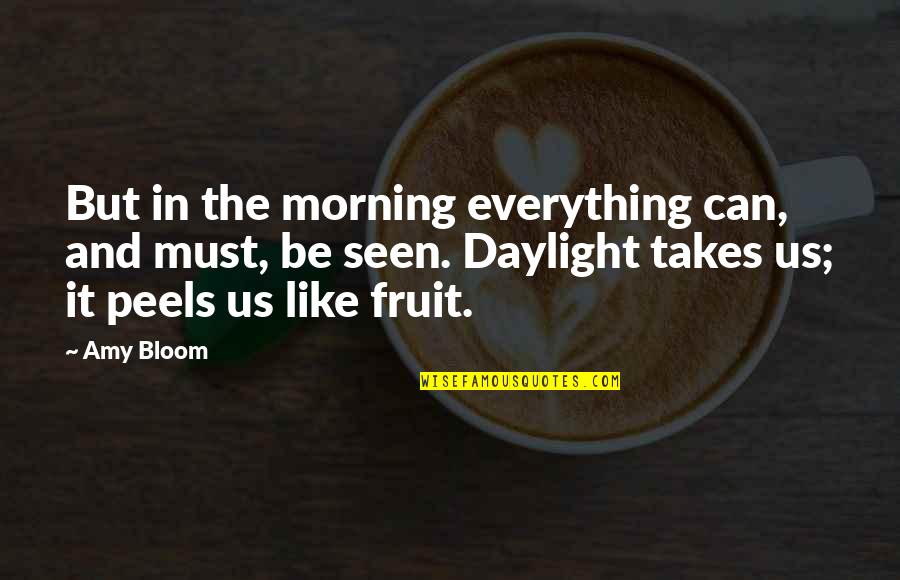 But in the morning everything can, and must, be seen. Daylight takes us; it peels us like fruit. —
Amy Bloom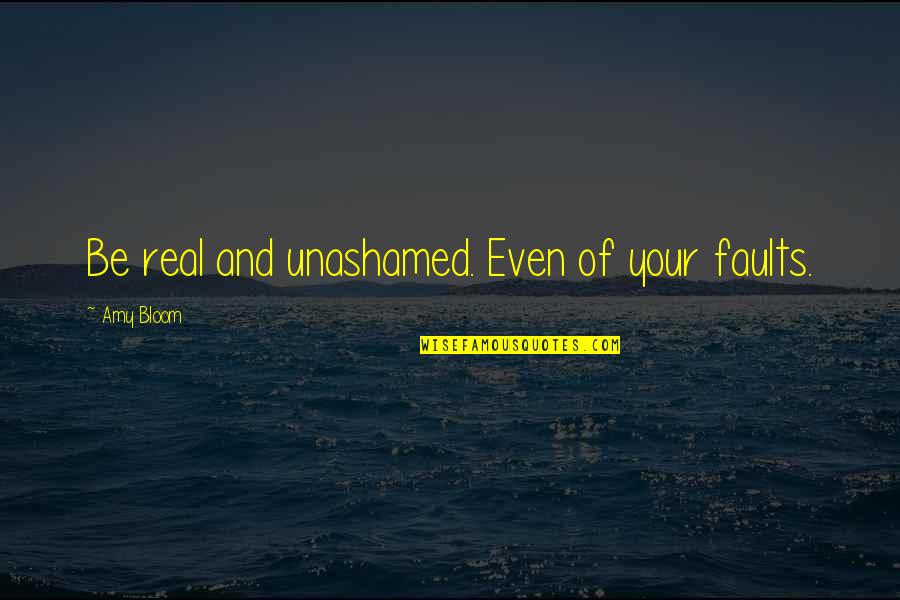 Be real and unashamed. Even of your faults. —
Amy Bloom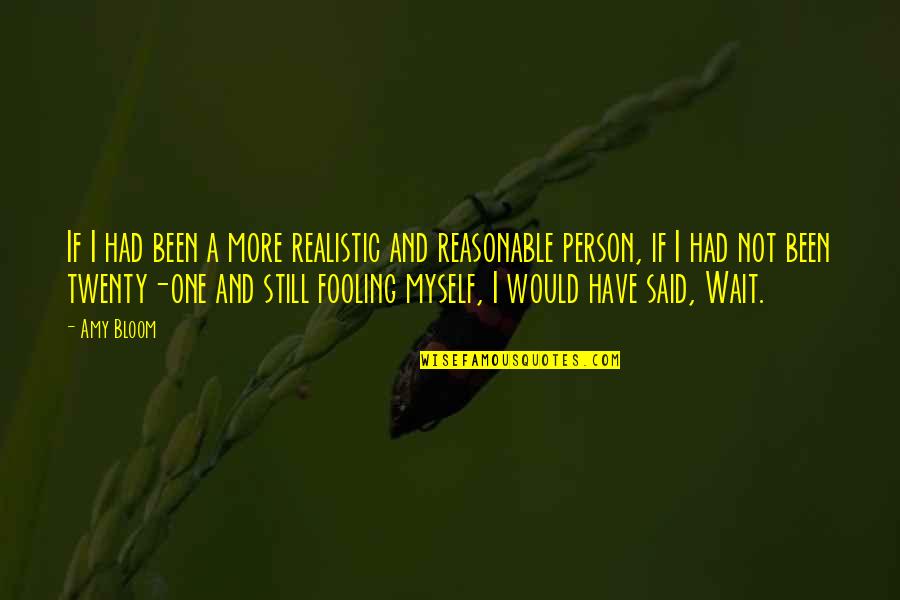 If I had been a more realistic and reasonable person, if I had not been twenty-one and still fooling myself, I would have said, Wait. —
Amy Bloom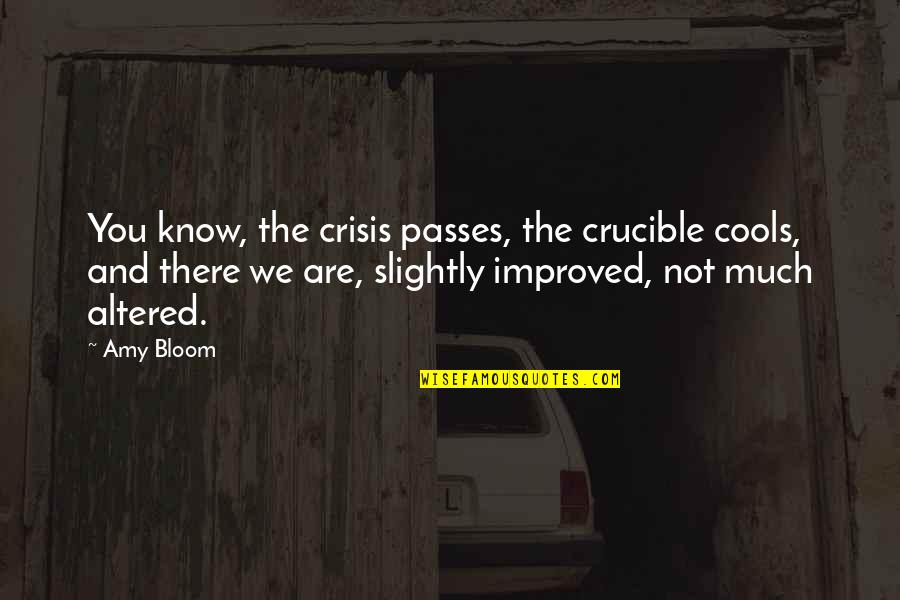 You know, the crisis passes, the crucible cools, and there we are, slightly improved, not much altered. —
Amy Bloom
I do my business in the morning, and then at 2 P.M., I write fiction for the rest of the day. I like my husband, so I don't work at weekends. —
Amy Bloom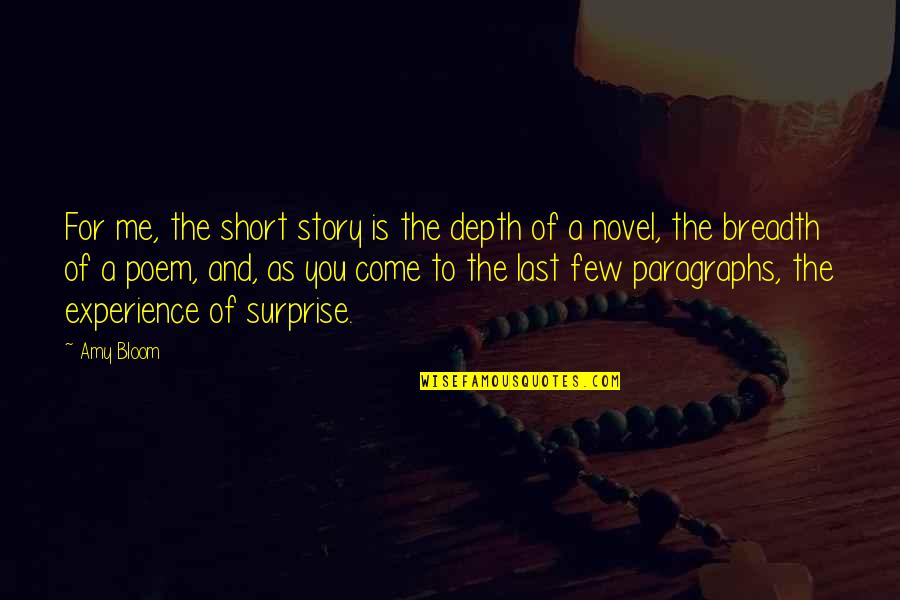 For me, the short story is the depth of a novel, the breadth of a poem, and, as you come to the last few paragraphs, the experience of surprise. —
Amy Bloom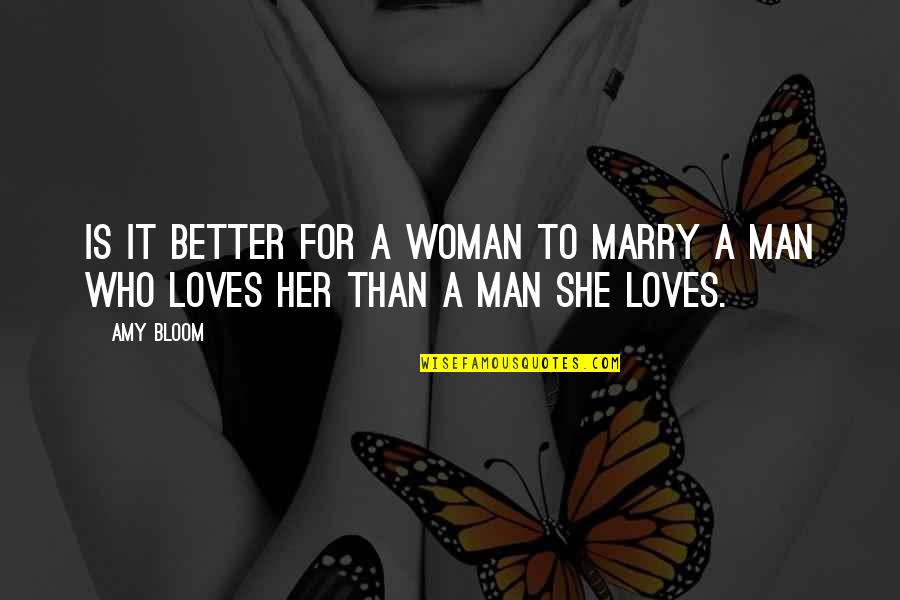 Is it better for a woman to marry a man who loves her than a man she loves. —
Amy Bloom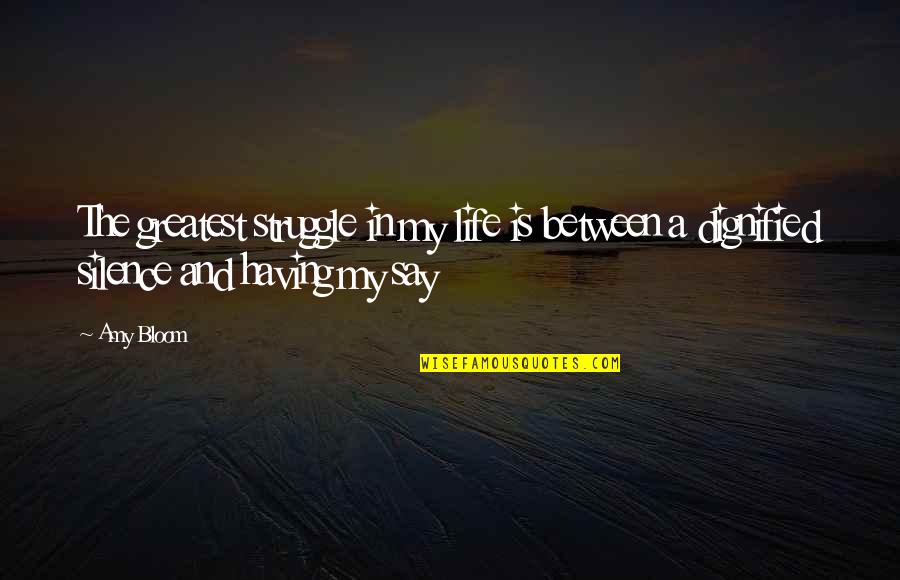 The greatest struggle in my life is between a dignified silence and having my say —
Amy Bloom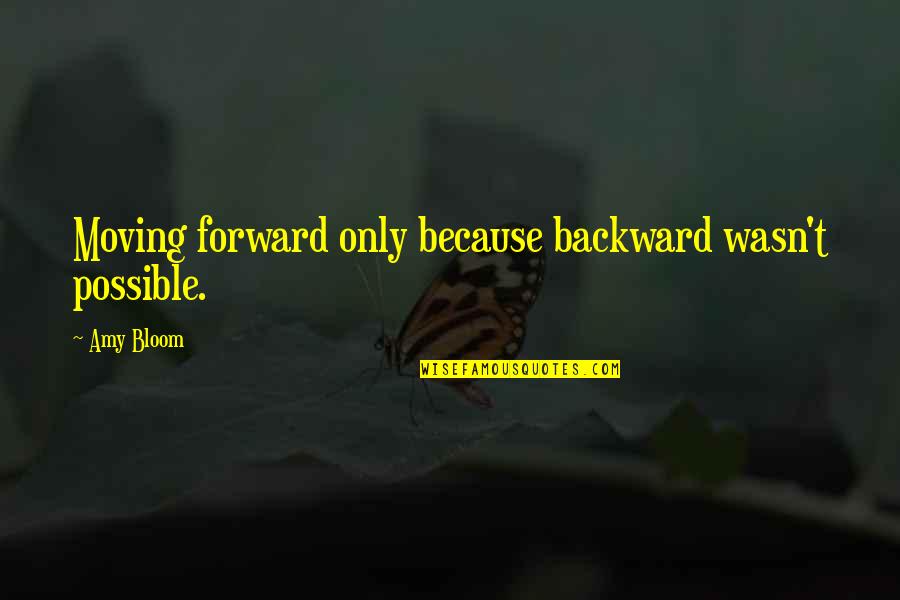 Moving forward only because backward wasn't possible. —
Amy Bloom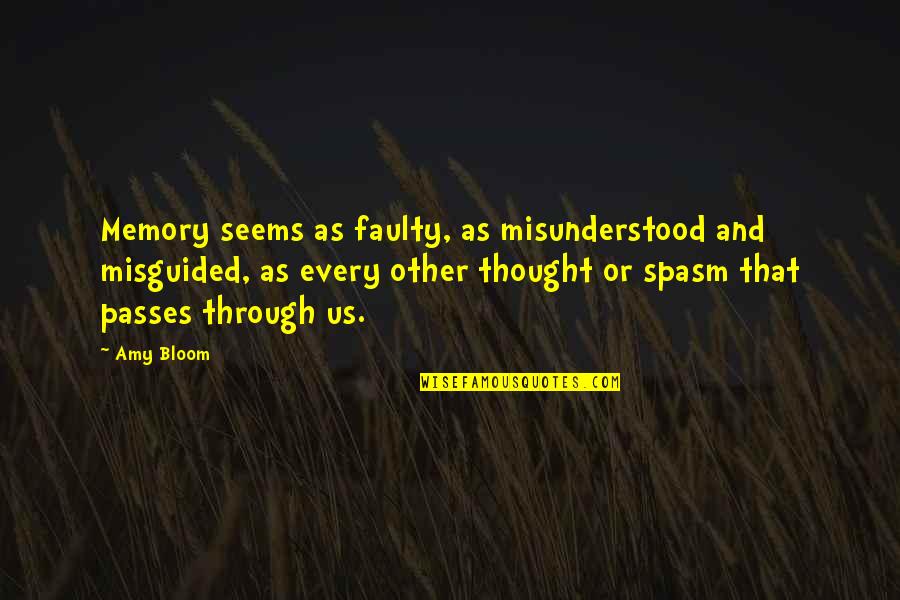 Memory seems as faulty, as misunderstood and misguided, as every other thought or spasm that passes through us. —
Amy Bloom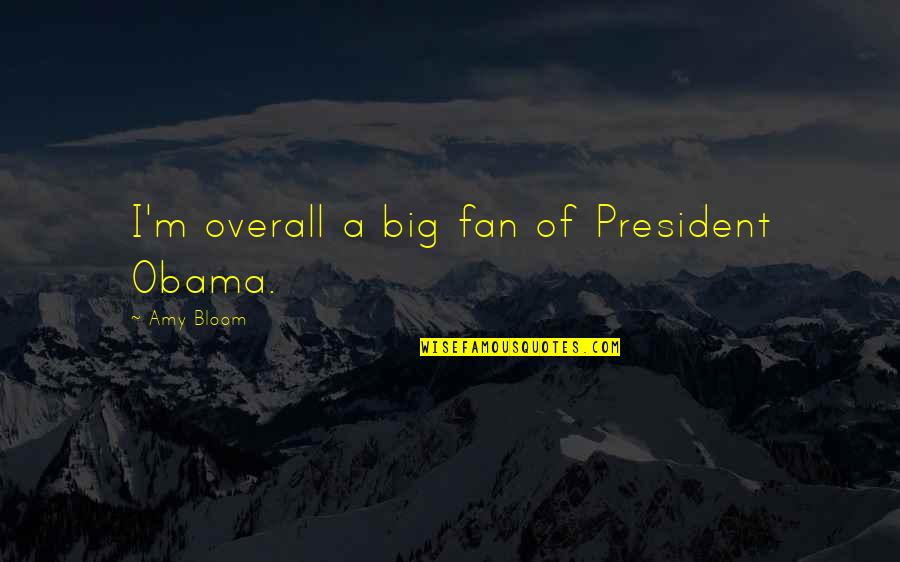 I'm overall a big fan of President Obama. —
Amy Bloom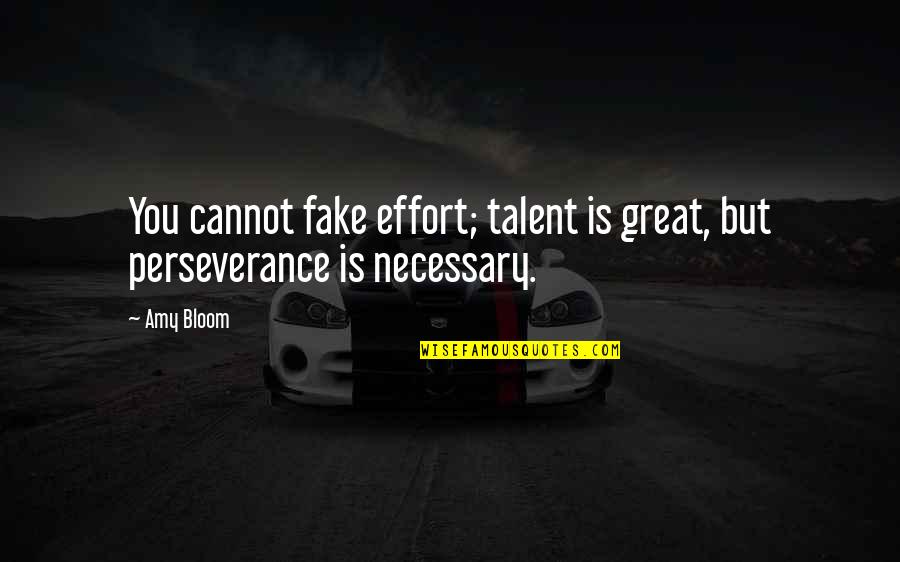 You cannot fake effort; talent is great, but perseverance is necessary. —
Amy Bloom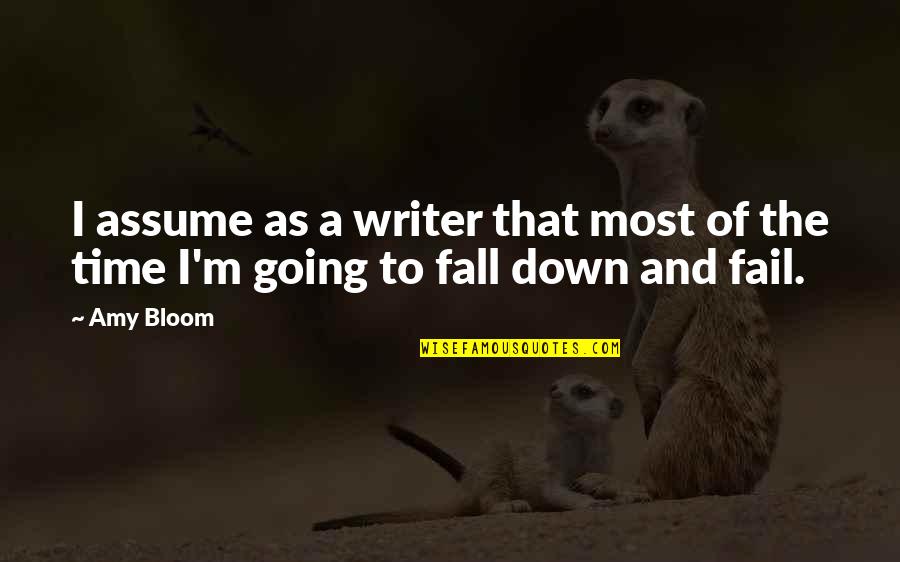 I assume as a writer that most of the time I'm going to fall down and fail. —
Amy Bloom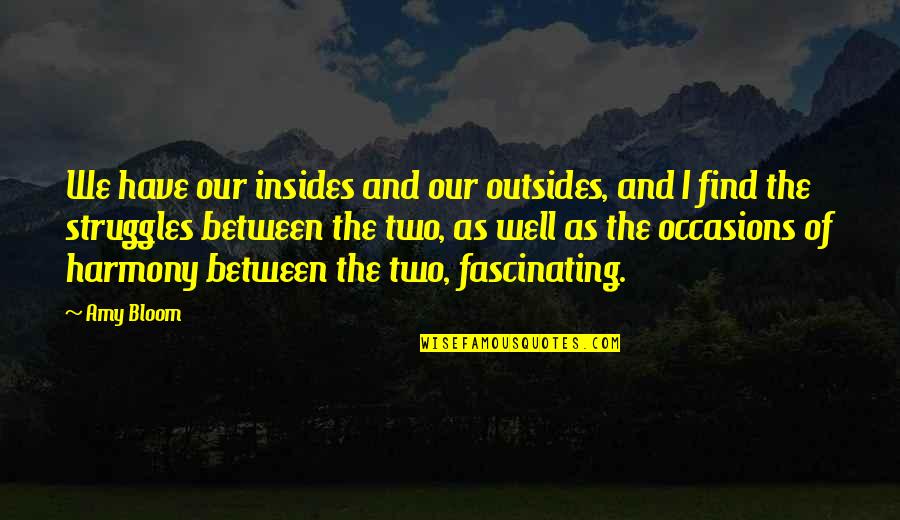 We have our insides and our outsides, and I find the struggles between the two, as well as the occasions of harmony between the two, fascinating. —
Amy Bloom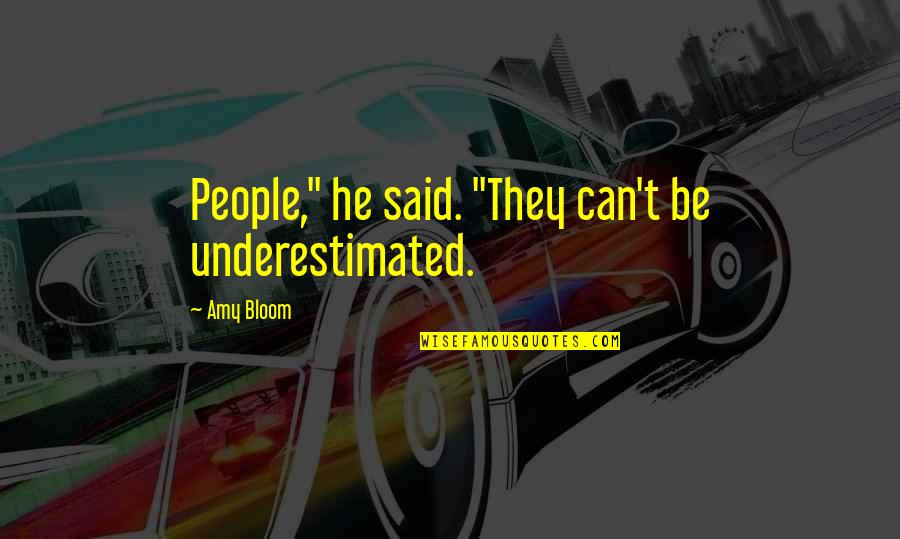 People," he said. "They can't be underestimated. —
Amy Bloom