Why I Dance Quotes
Collection of top 30 famous quotes about Why I Dance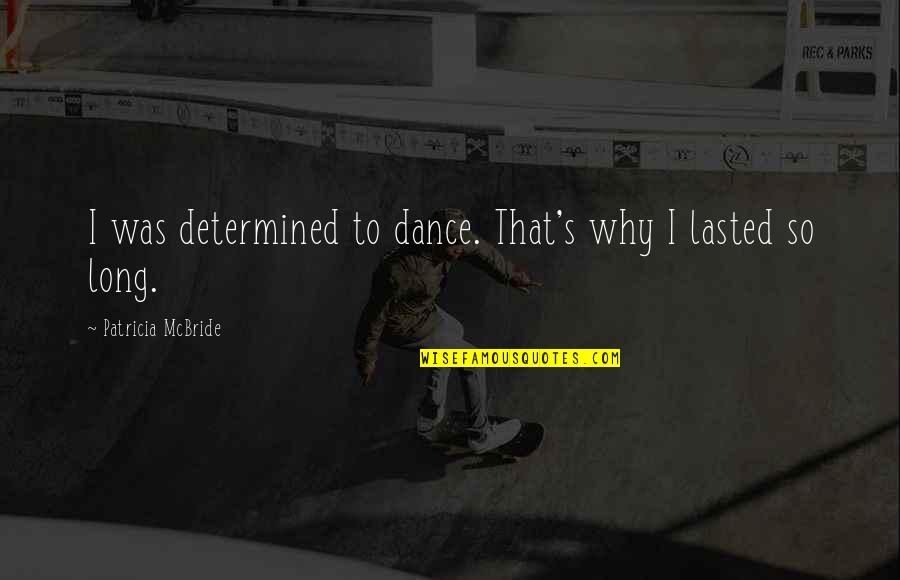 I was determined to dance. That's why I lasted so long.
—
Patricia McBride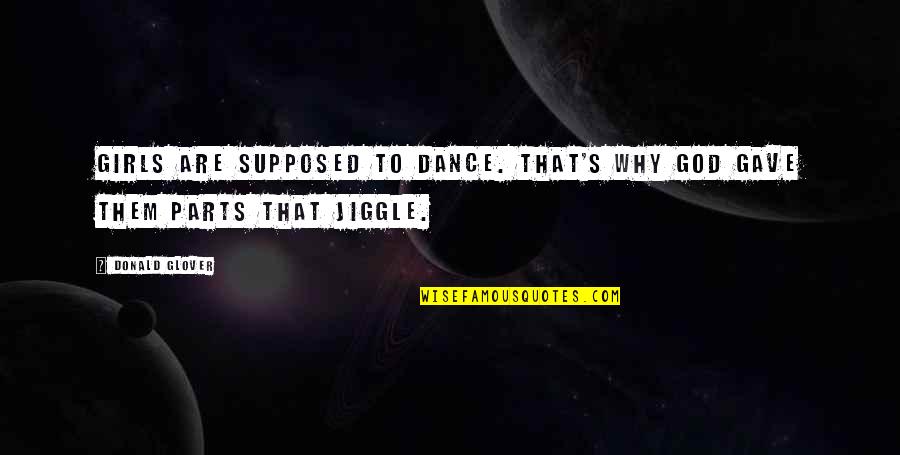 Girls are supposed to dance. That's why God gave them parts that jiggle.
—
Donald Glover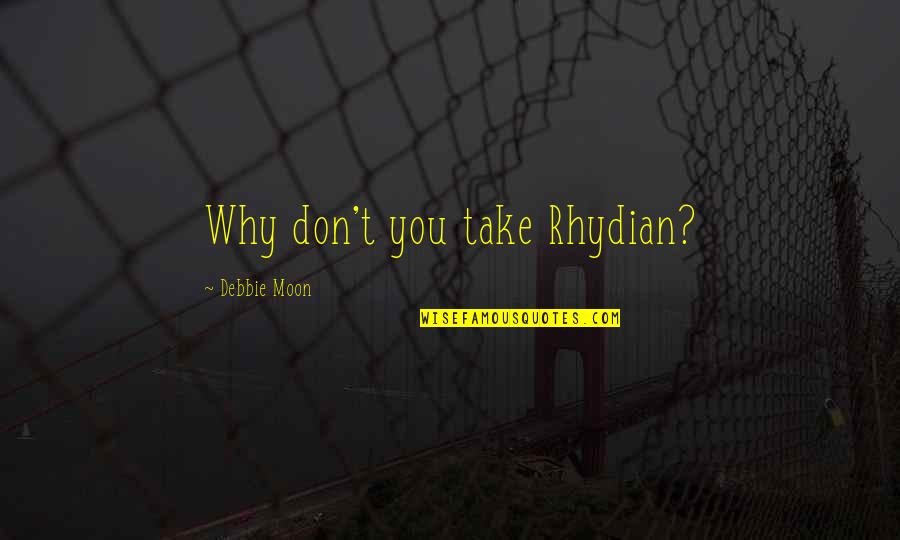 Why don't you take Rhydian?
—
Debbie Moon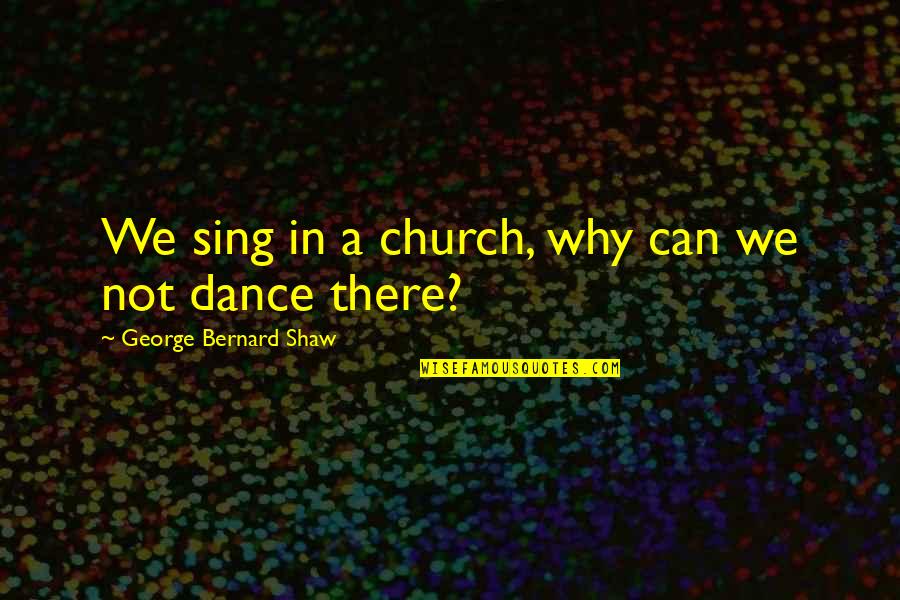 We sing in a church, why can we not dance there?
—
George Bernard Shaw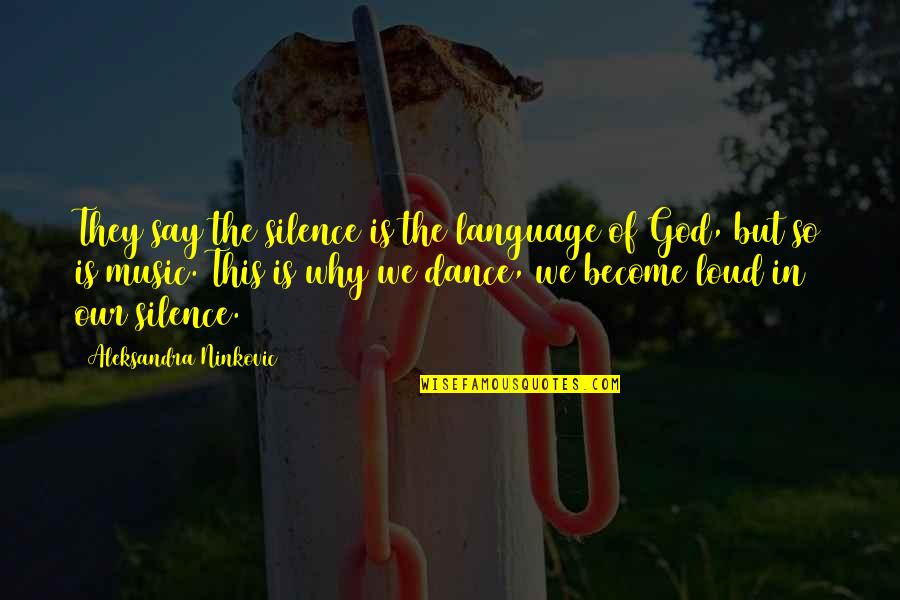 They say the silence is the language of God, but so is music. This is why we dance, we become loud in our silence.
—
Aleksandra Ninkovic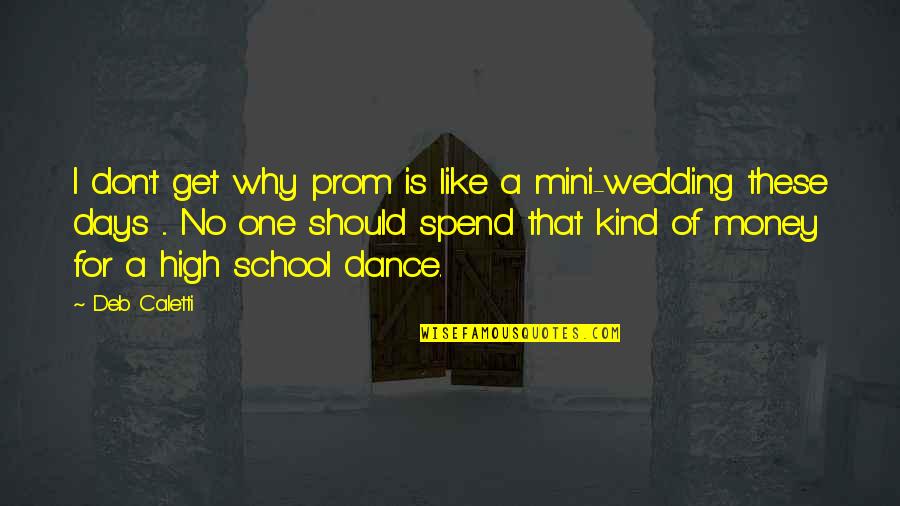 I don't get why prom is like a mini-wedding these days ... No one should spend that kind of money for a high school dance.
—
Deb Caletti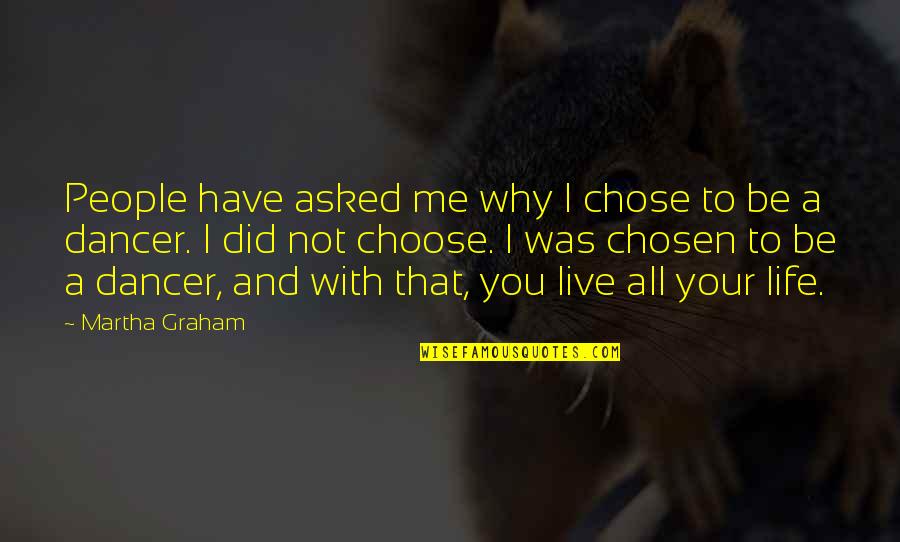 People have asked me why I chose to be a dancer. I did not choose. I was chosen to be a dancer, and with that, you live all your life.
—
Martha Graham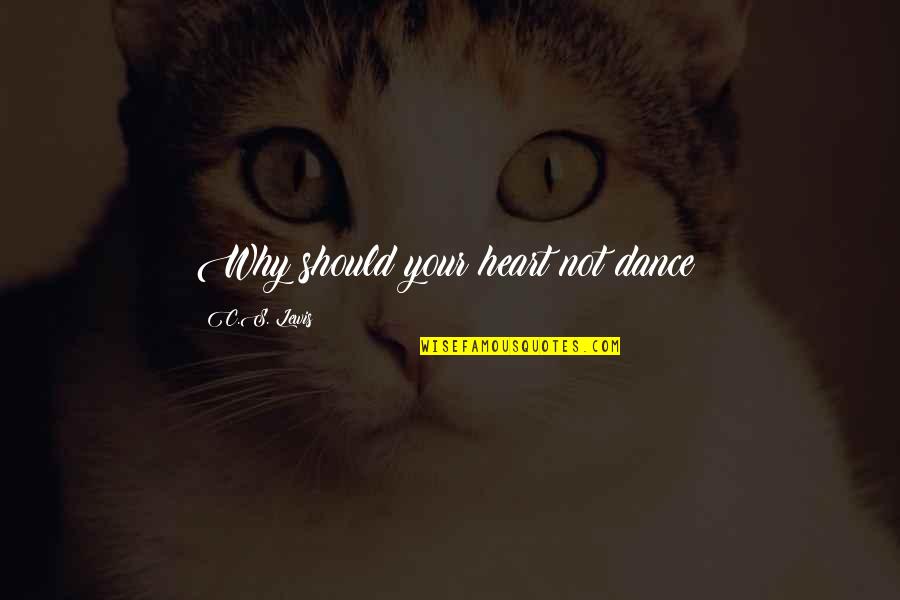 Why should your heart not dance?
—
C.S. Lewis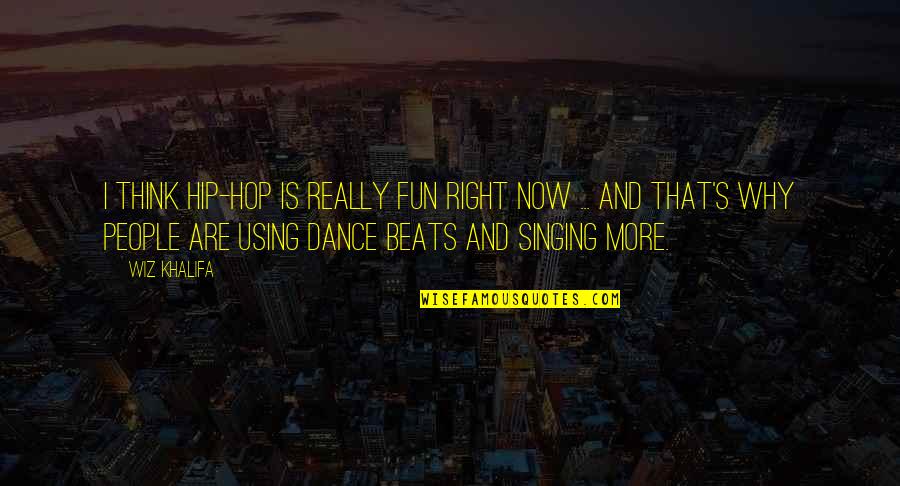 I think hip-hop is really fun right now ... and that's why people are using dance beats and singing more.
—
Wiz Khalifa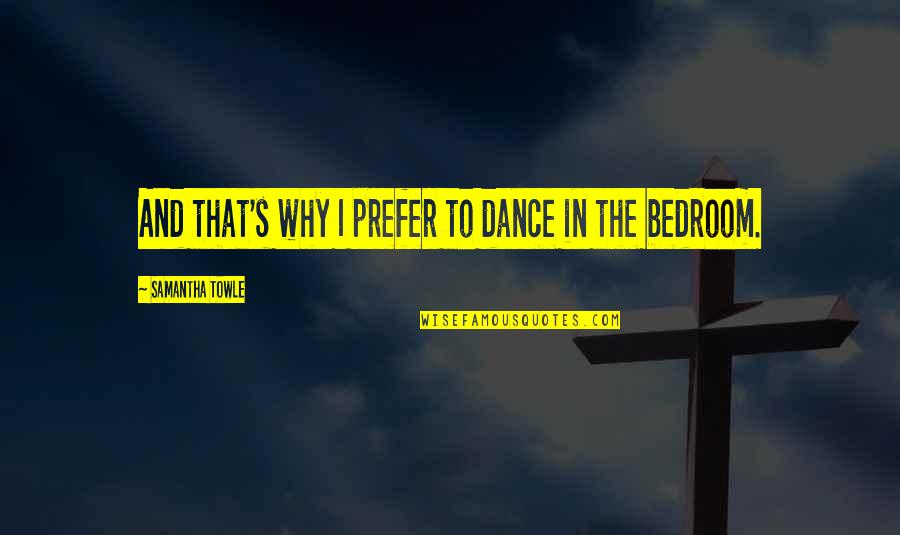 And that's why I prefer to dance in the bedroom.
—
Samantha Towle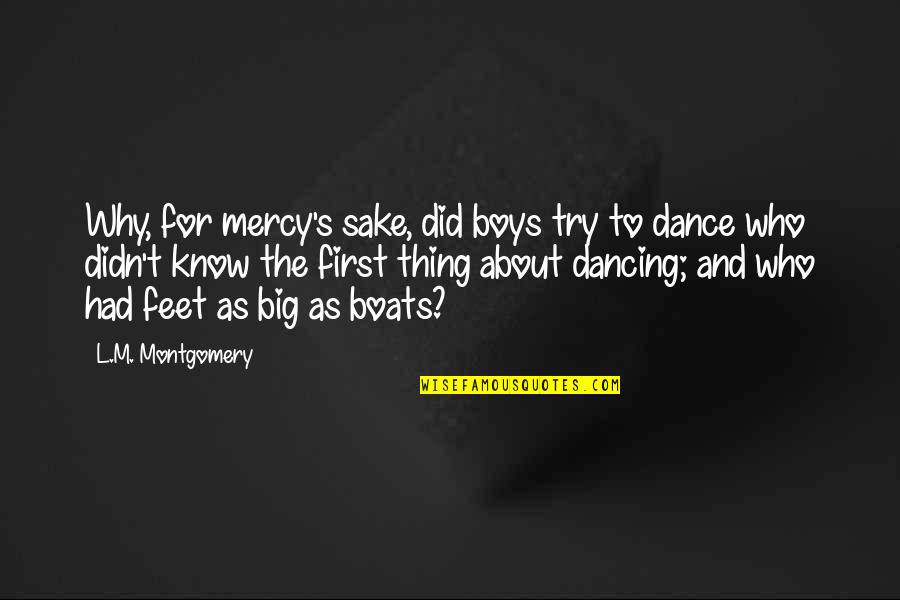 Why, for mercy's sake, did boys try to dance who didn't know the first thing about dancing; and who had feet as big as boats? —
L.M. Montgomery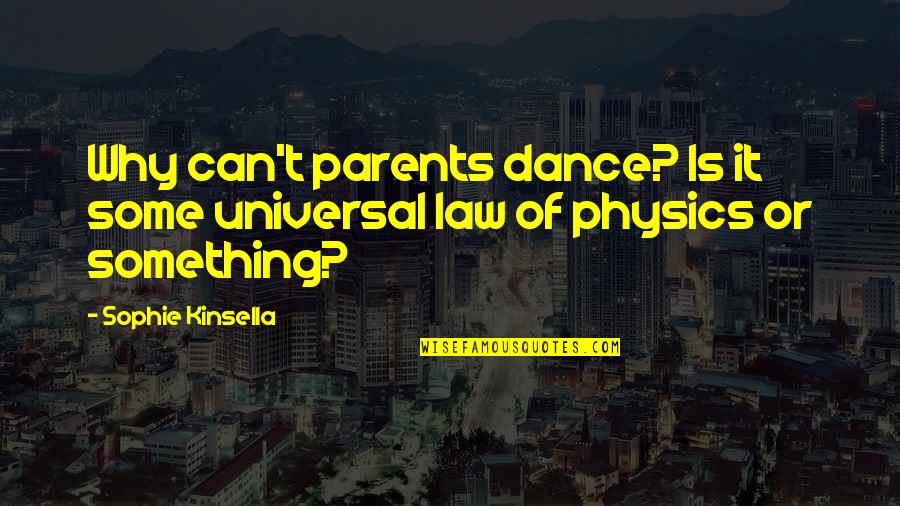 Why can't parents dance? Is it some universal law of physics or something? —
Sophie Kinsella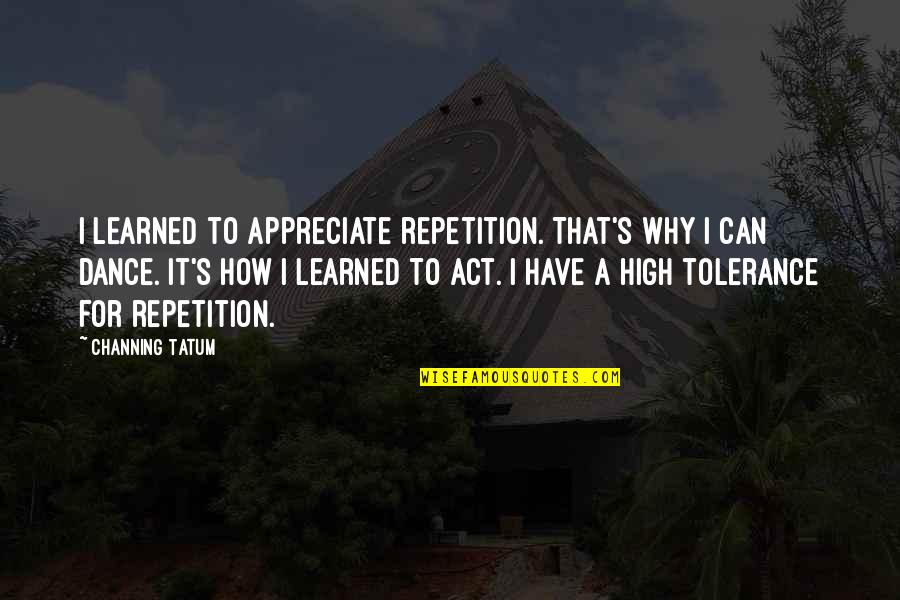 I learned to appreciate repetition. That's why I can dance. It's how I learned to act. I have a high tolerance for repetition. —
Channing Tatum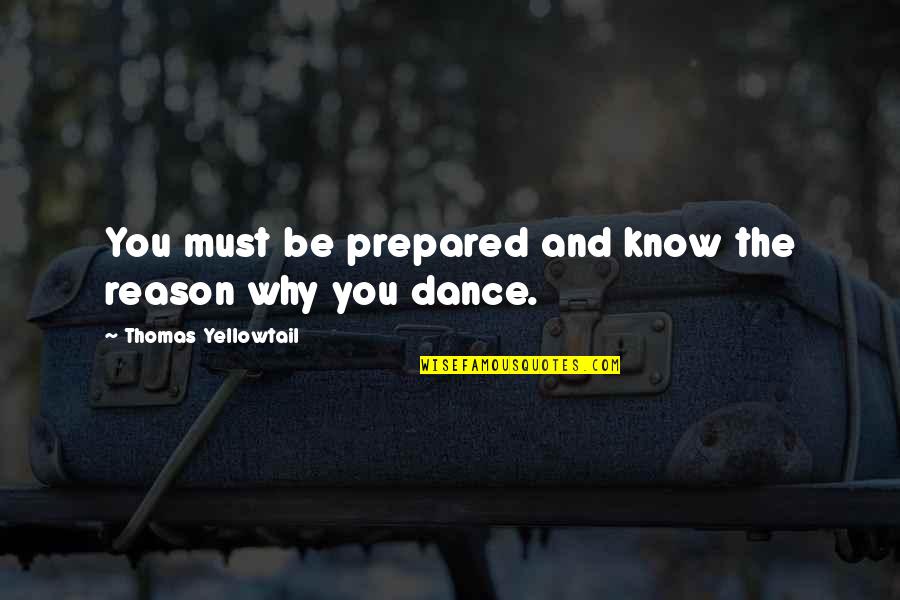 You must be prepared and know the
reason why you dance. —
Thomas Yellowtail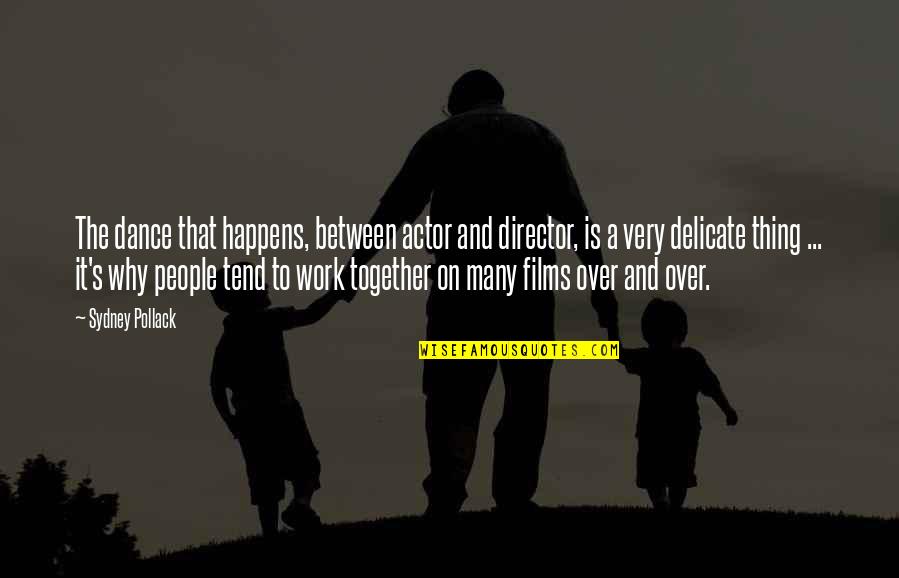 The dance that happens, between actor and director, is a very delicate thing ... it's why people tend to work together on many films over and over. —
Sydney Pollack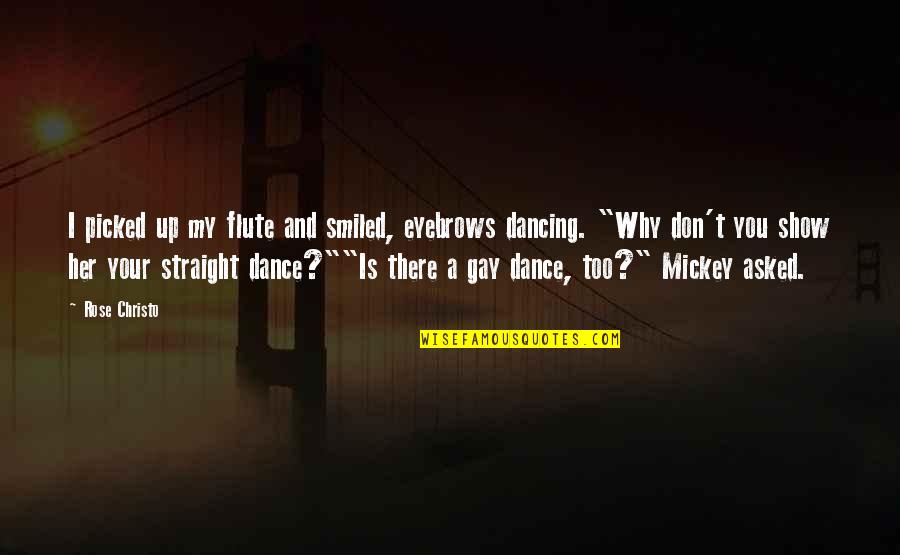 I picked up my flute and smiled, eyebrows dancing. "Why don't you show her your straight dance?"
"Is there a gay dance, too?" Mickey asked. —
Rose Christo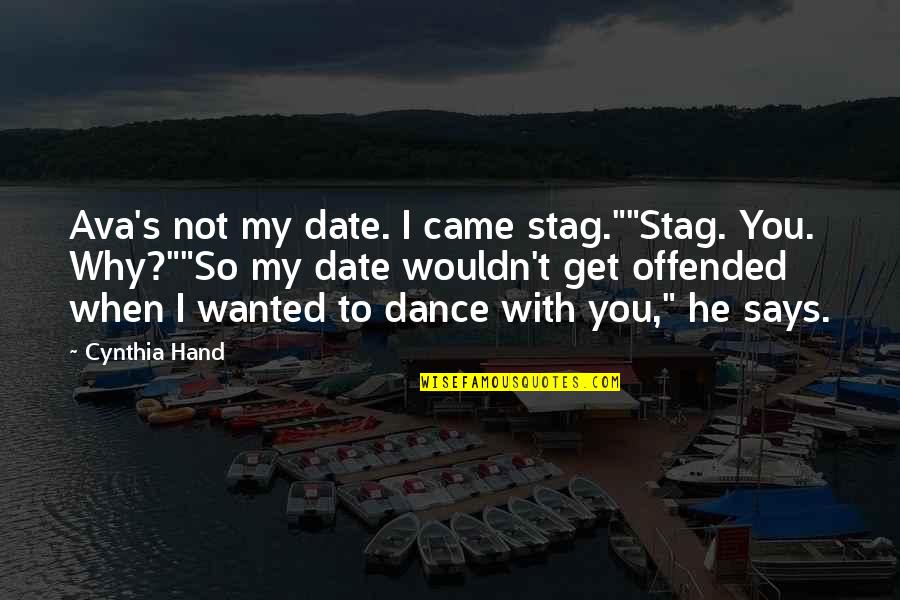 Ava's not my date. I came stag."
"Stag. You. Why?"
"So my date wouldn't get offended when I wanted to dance with you," he says. —
Cynthia Hand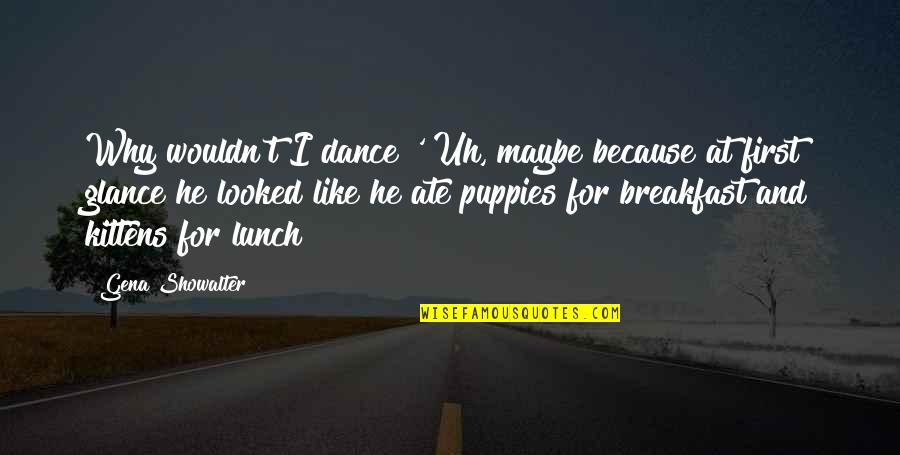 Why wouldn't I dance?' Uh, maybe because at first glance he looked like he ate puppies for breakfast and kittens for lunch? —
Gena Showalter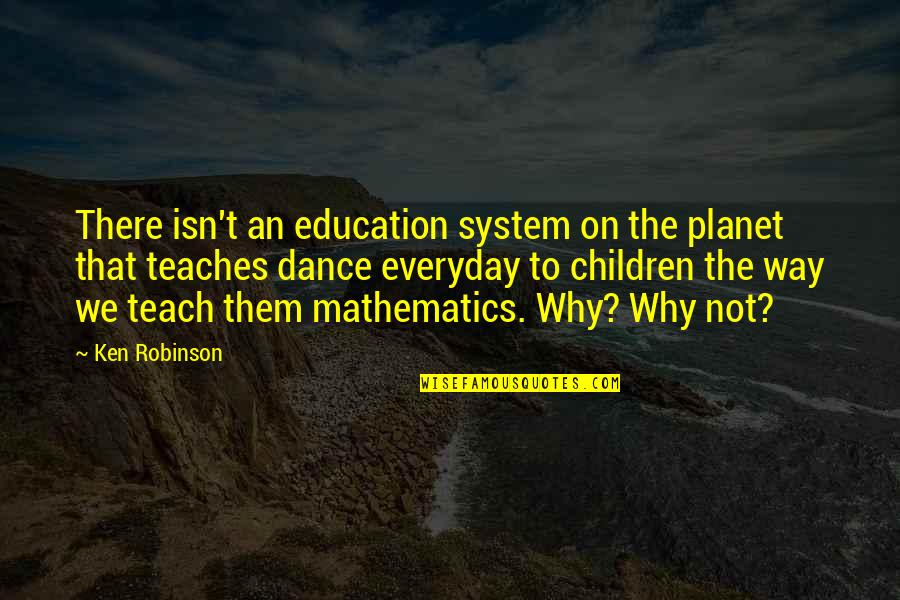 There isn't an education system on the planet that teaches dance everyday to children the way we teach them mathematics. Why? Why not? —
Ken Robinson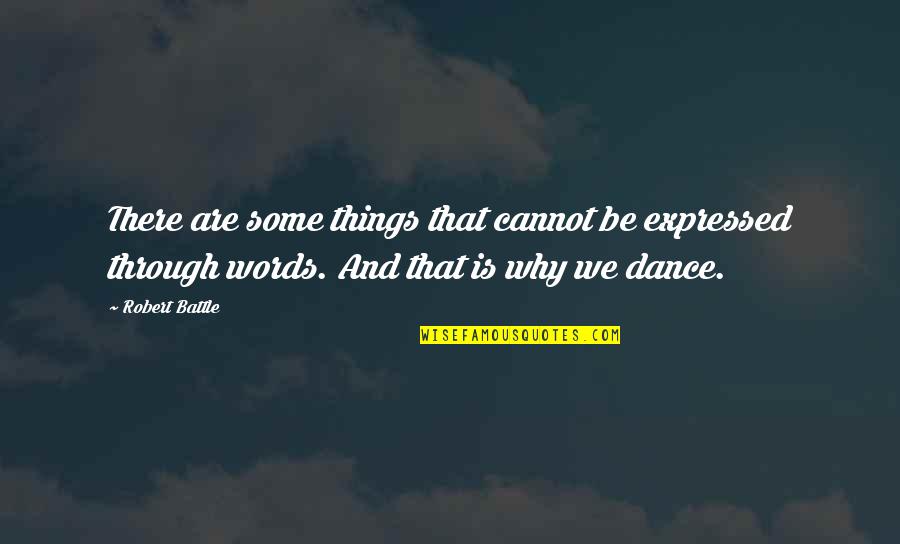 There are some things that cannot be expressed through words. And that is why we dance. —
Robert Battle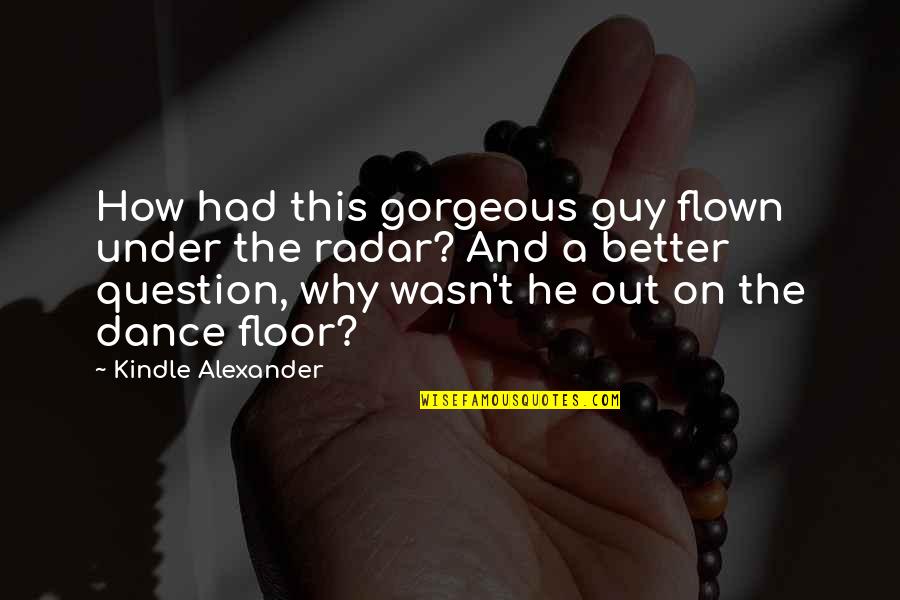 How had this gorgeous guy flown under the radar? And a better question, why wasn't he out on the dance floor? —
Kindle Alexander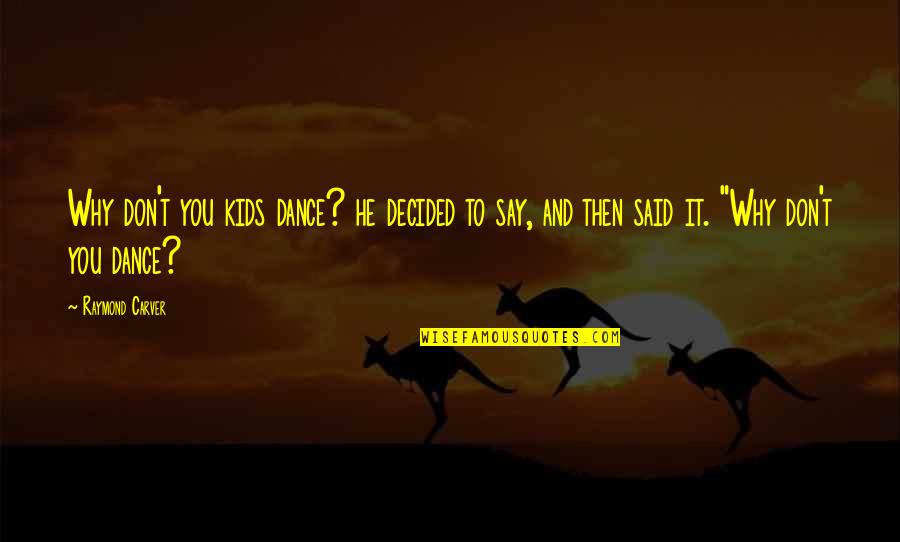 Why don't you kids dance? he decided to say, and then said it. "Why don't you dance? —
Raymond Carver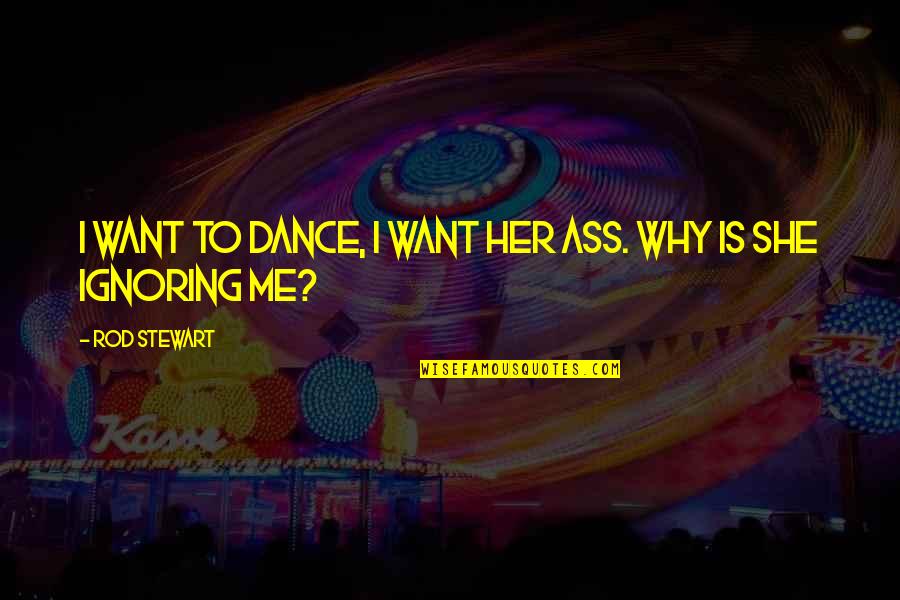 I want to dance, I want her ass. Why is she ignoring me? —
Rod Stewart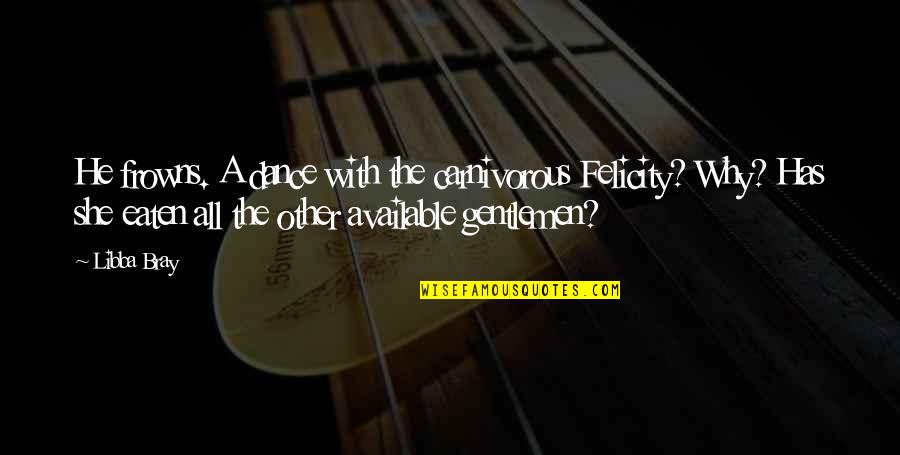 He frowns. A dance with the carnivorous Felicity? Why? Has she eaten all the other available gentlemen? —
Libba Bray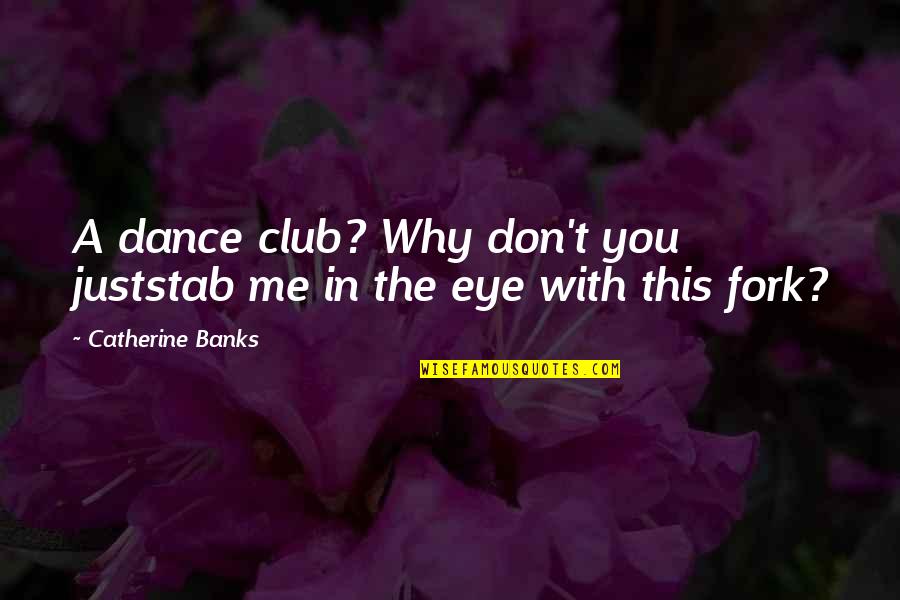 A dance club? Why don't you just
stab me in the eye with this fork? —
Catherine Banks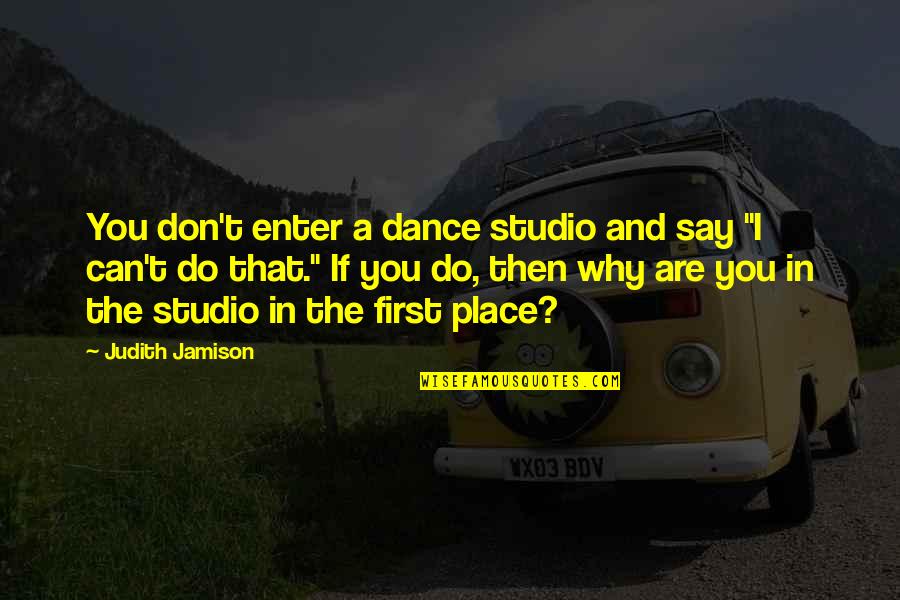 You don't enter a dance studio and say "I can't do that." If you do, then why are you in the studio in the first place? —
Judith Jamison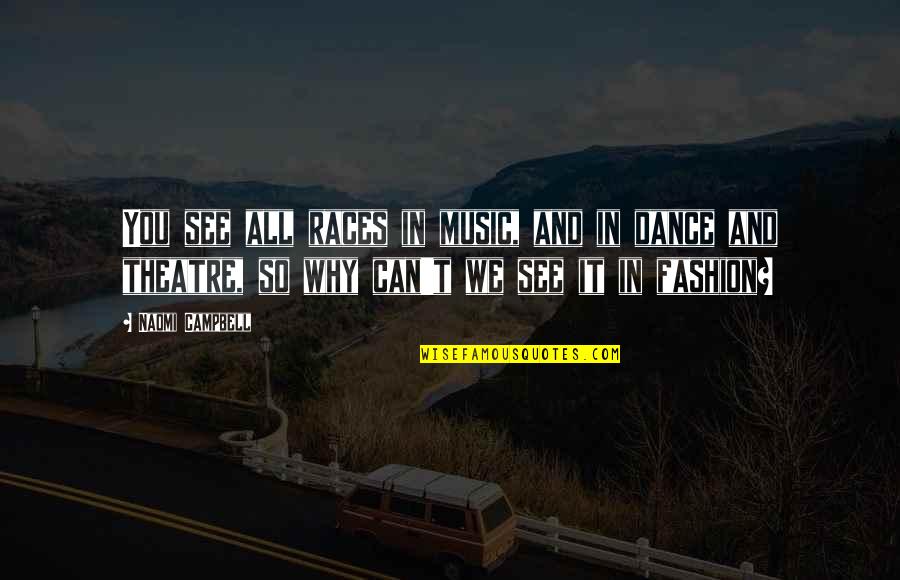 You see all races in music, and in dance and theatre, so why can't we see it in fashion? —
Naomi Campbell