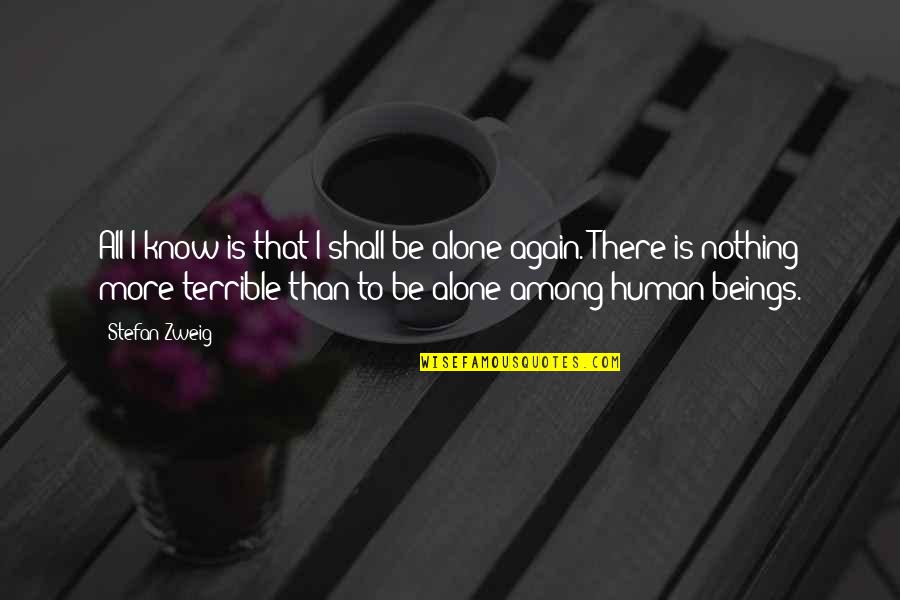 All I know is that I shall be alone again. There is nothing more terrible than to be alone among human beings.
—
Stefan Zweig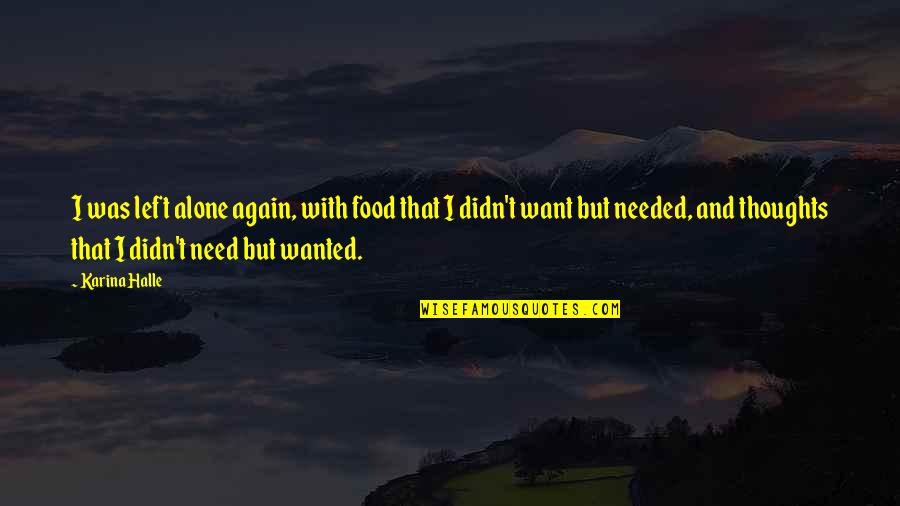 I was left alone again, with food that I didn't want but needed, and thoughts that I didn't need but wanted.
—
Karina Halle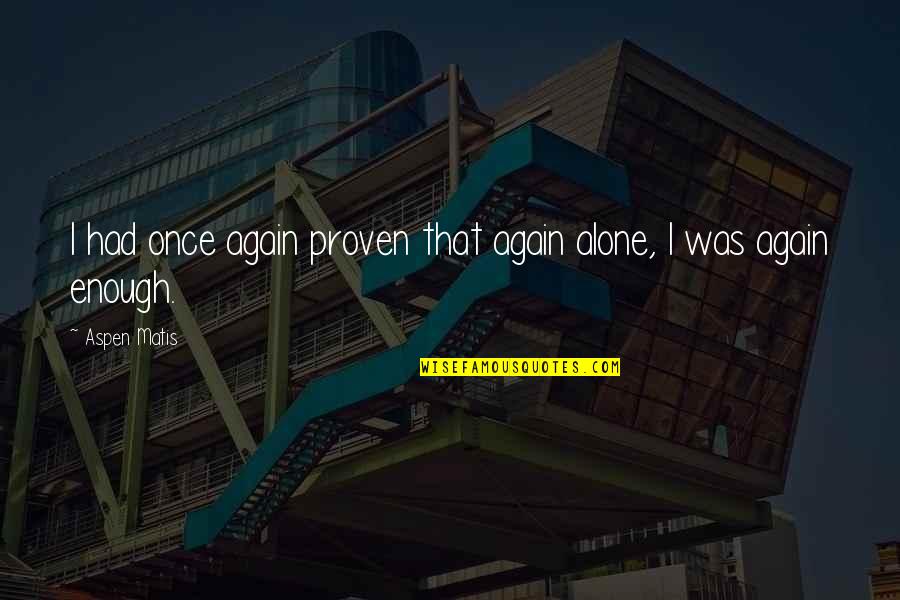 I had once again proven that again alone, I was again enough.
—
Aspen Matis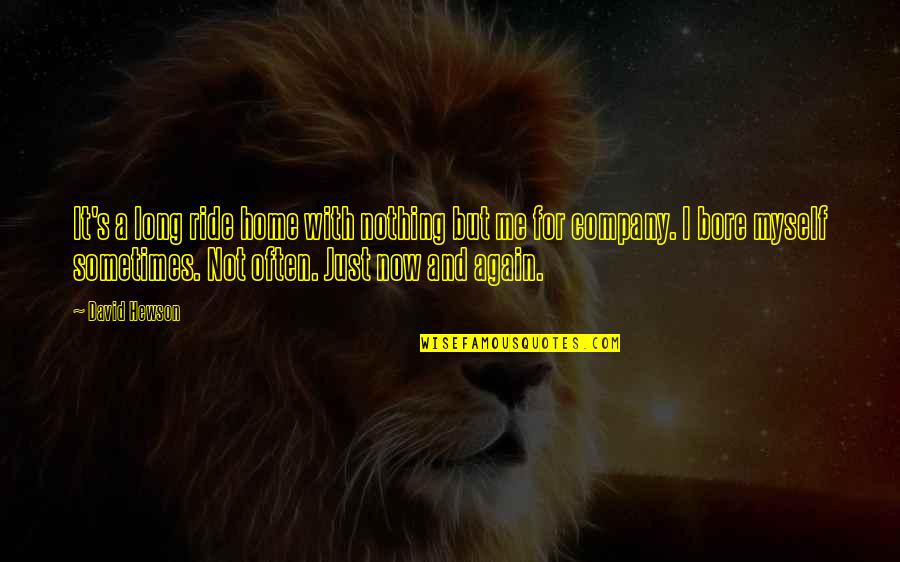 It's a long ride home with nothing but me for company. I bore myself sometimes. Not often. Just now and again.
—
David Hewson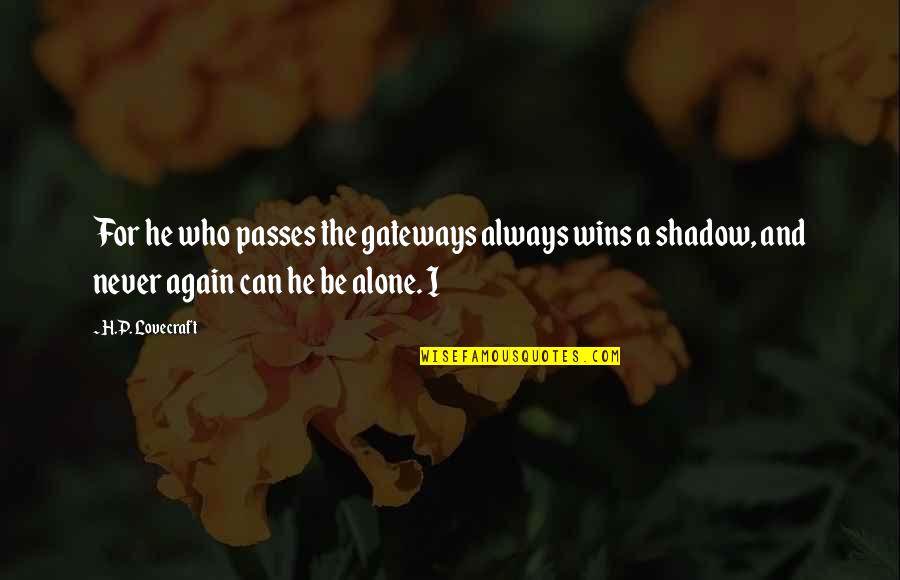 For he who passes the gateways always wins a shadow, and never again can he be alone. I
—
H.P. Lovecraft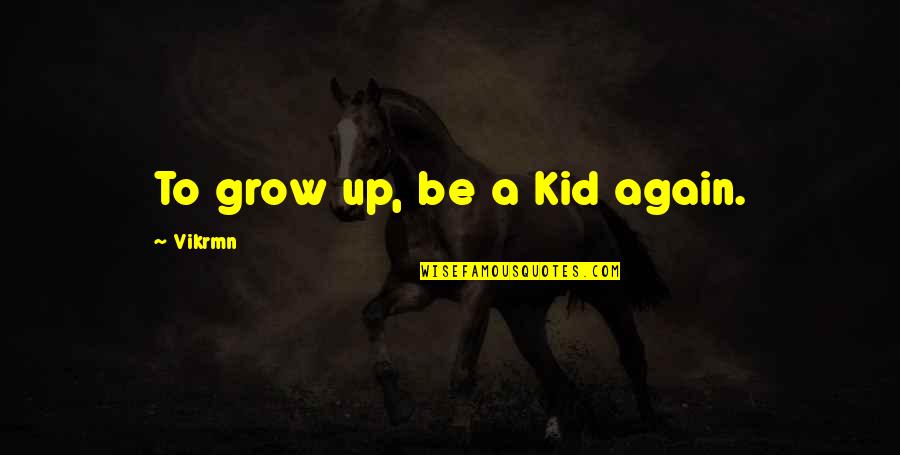 To grow up, be a Kid again.
—
Vikrmn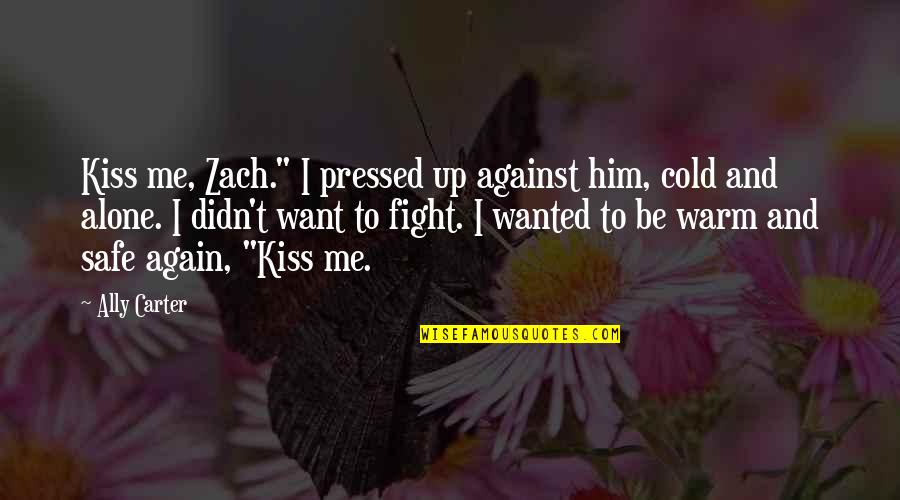 Kiss me, Zach." I pressed up against him, cold and alone. I didn't want to fight. I wanted to be warm and safe again, "Kiss me.
—
Ally Carter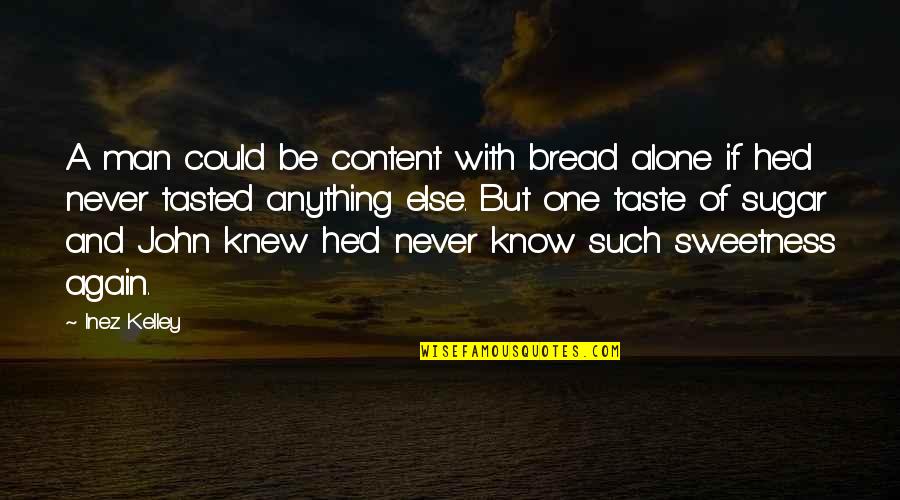 A man could be content with bread alone if he'd never tasted anything else. But one taste of sugar and John knew he'd never know such sweetness again.
—
Inez Kelley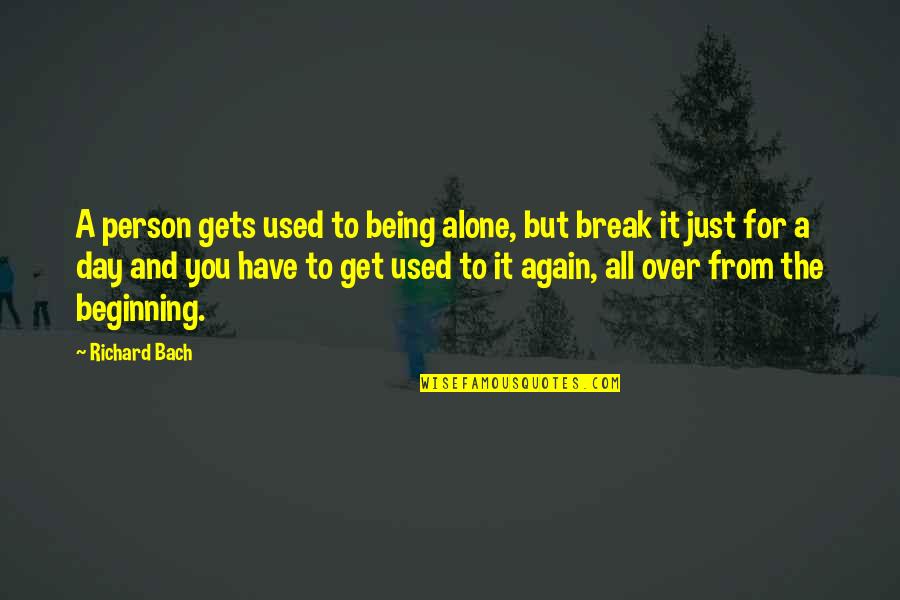 A person gets used to being alone, but break it just for a day and you have to get used to it again, all over from the beginning.
—
Richard Bach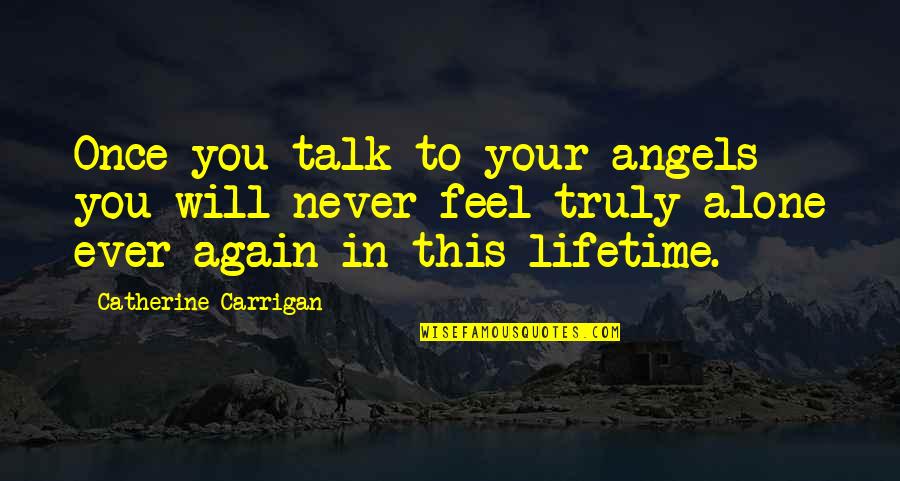 Once you talk to your angels you will never feel truly alone ever again in this lifetime.
—
Catherine Carrigan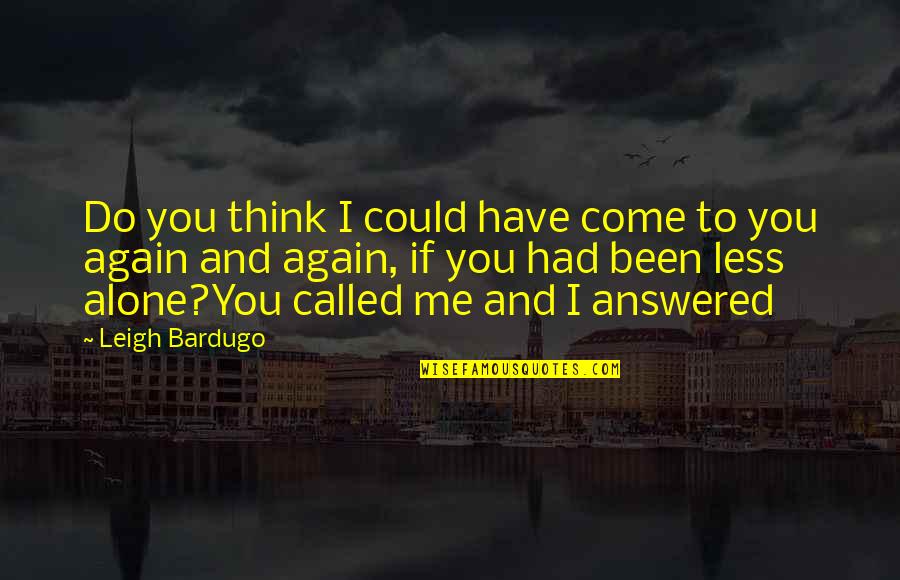 Do you think I could have come to you again and again, if you had been less alone?
You called me and I answered —
Leigh Bardugo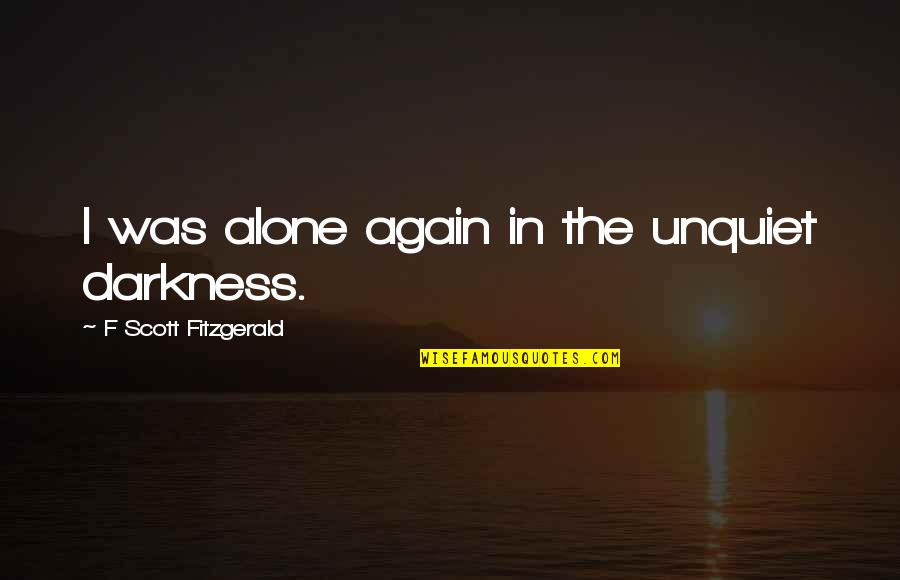 I was alone again in the unquiet darkness. —
F Scott Fitzgerald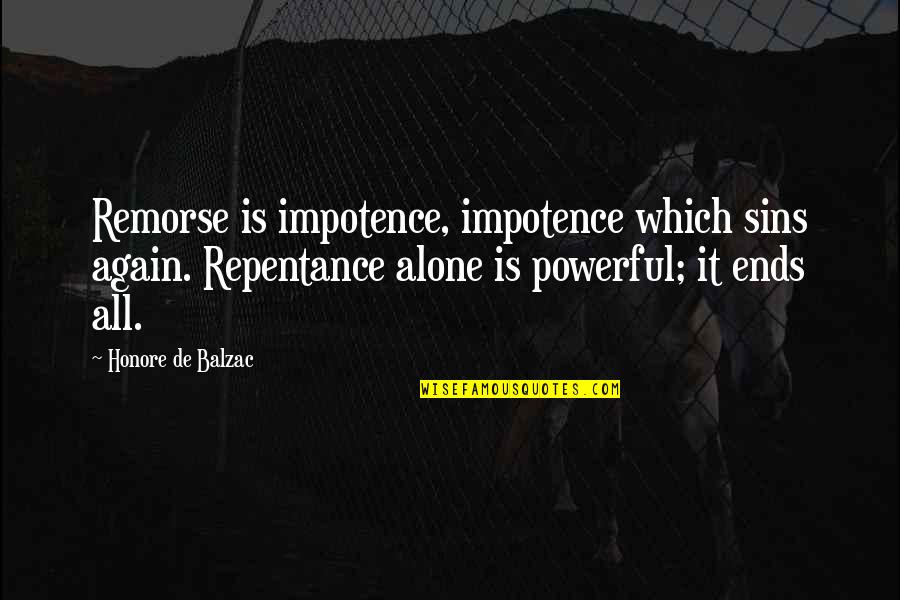 Remorse is impotence, impotence which sins again. Repentance alone is powerful; it ends all. —
Honore De Balzac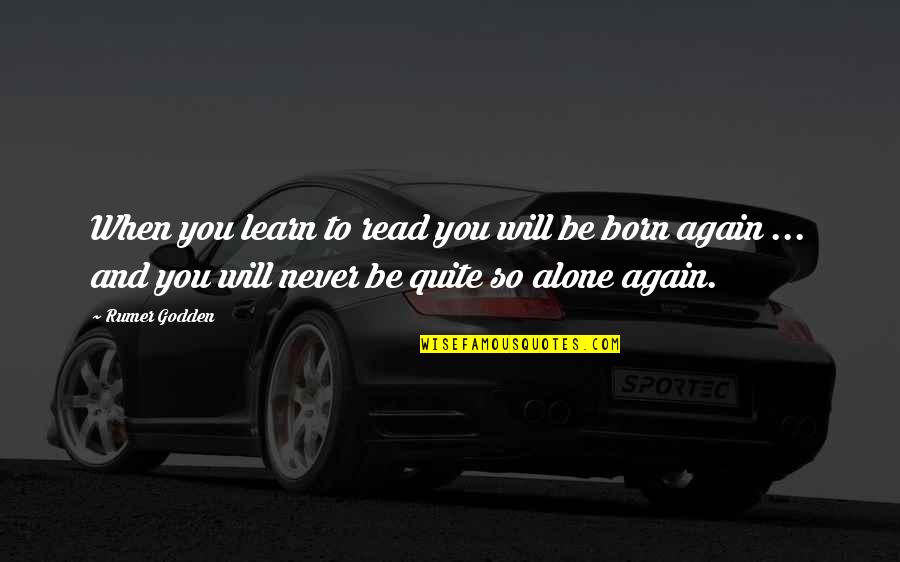 When you learn to read you will be born again ... and you will never be quite so alone again. —
Rumer Godden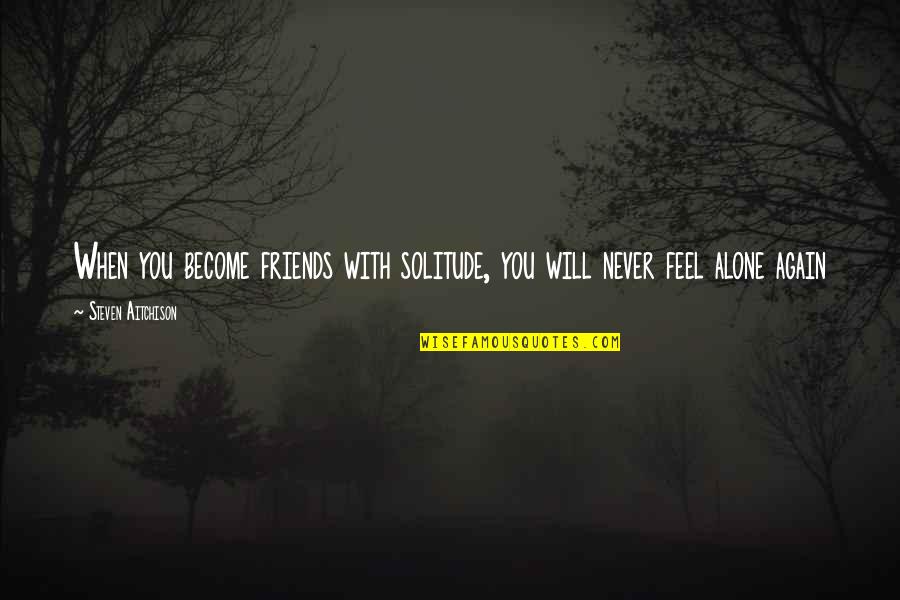 When you become friends with solitude, you will never feel alone again —
Steven Aitchison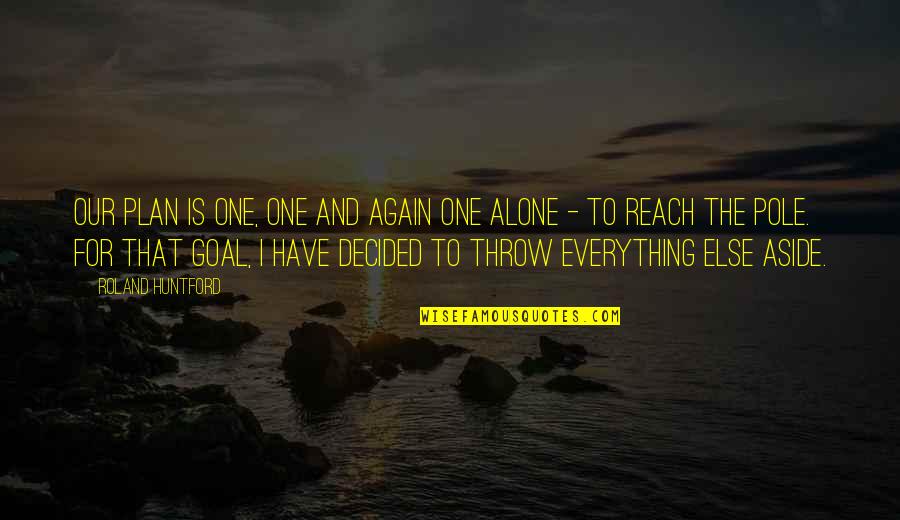 Our plan is one, one and again one alone - to reach the pole. For that goal, I have decided to throw everything else aside. —
Roland Huntford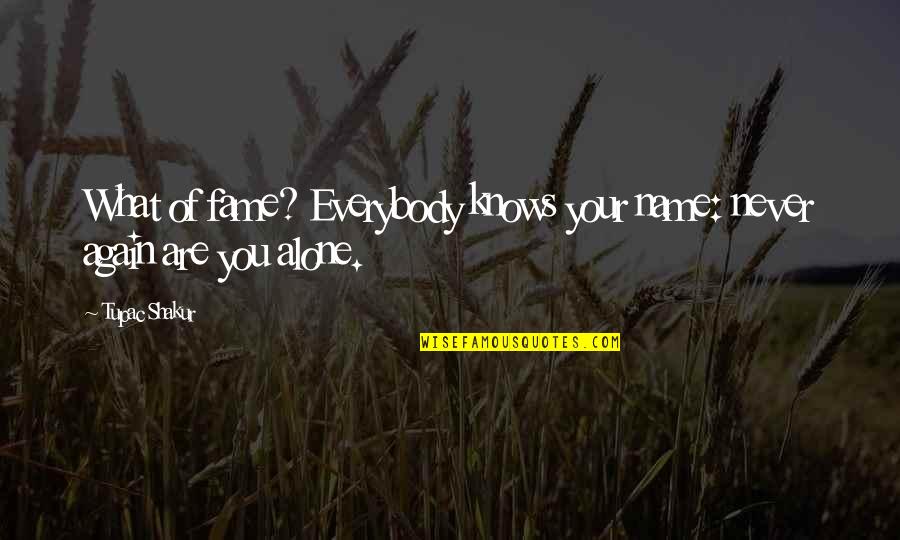 What of fame? Everybody knows your name: never again are you alone. —
Tupac Shakur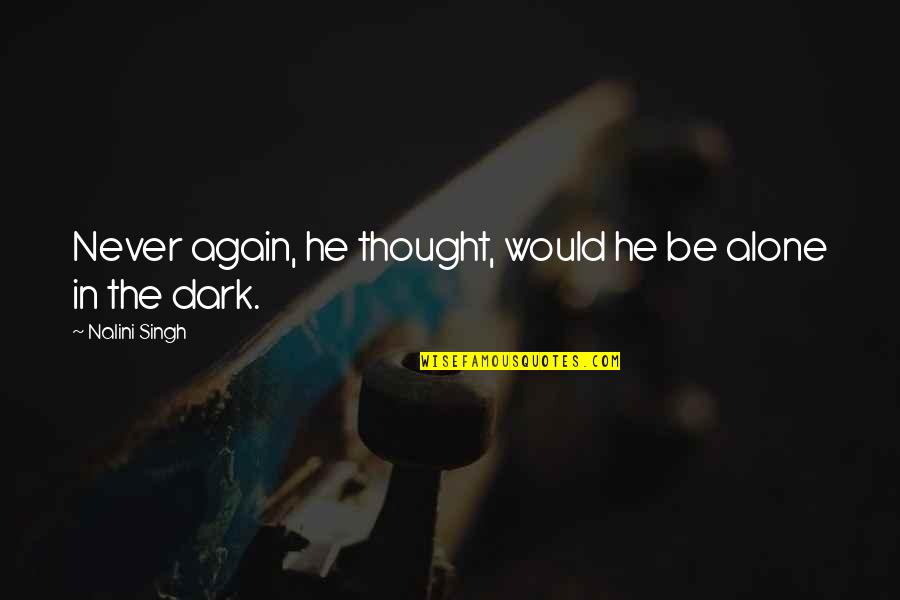 Never again, he thought, would he be alone in the dark. —
Nalini Singh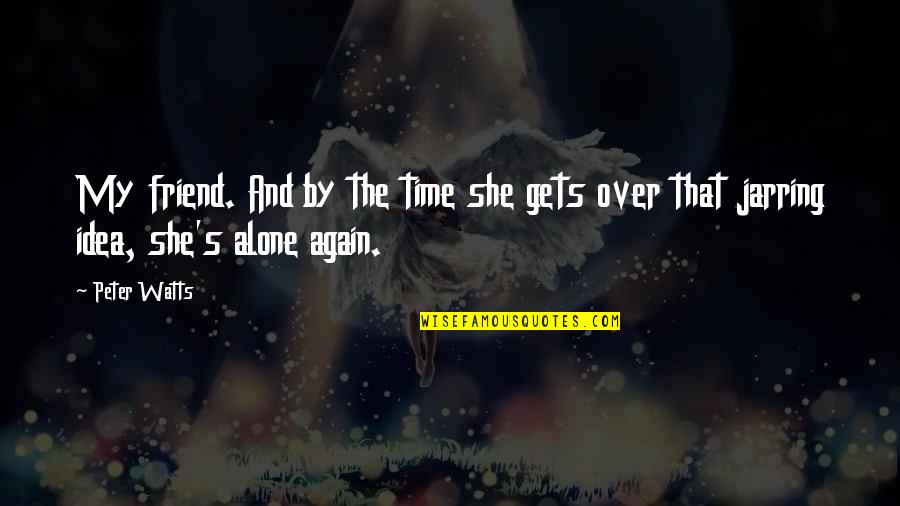 My friend. And by the time she gets over that jarring idea, she's alone again. —
Peter Watts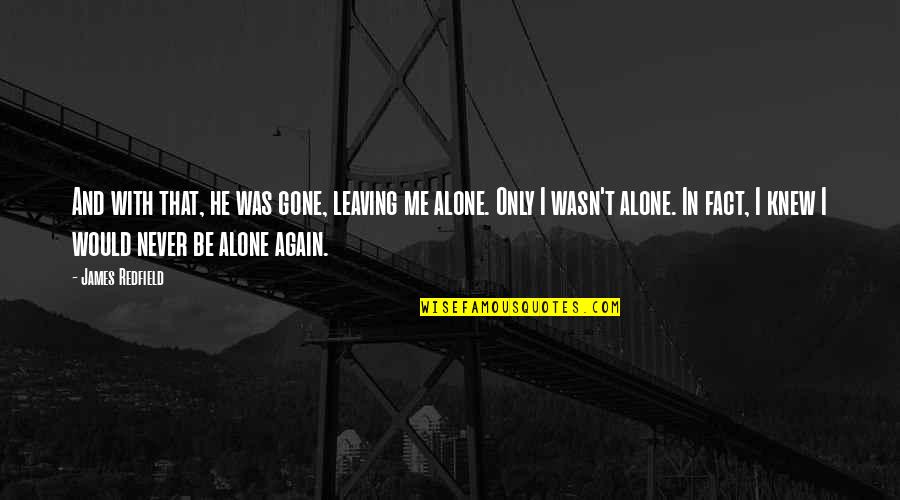 And with that, he was gone, leaving me alone. Only I wasn't alone. In fact, I knew I would never be alone again. —
James Redfield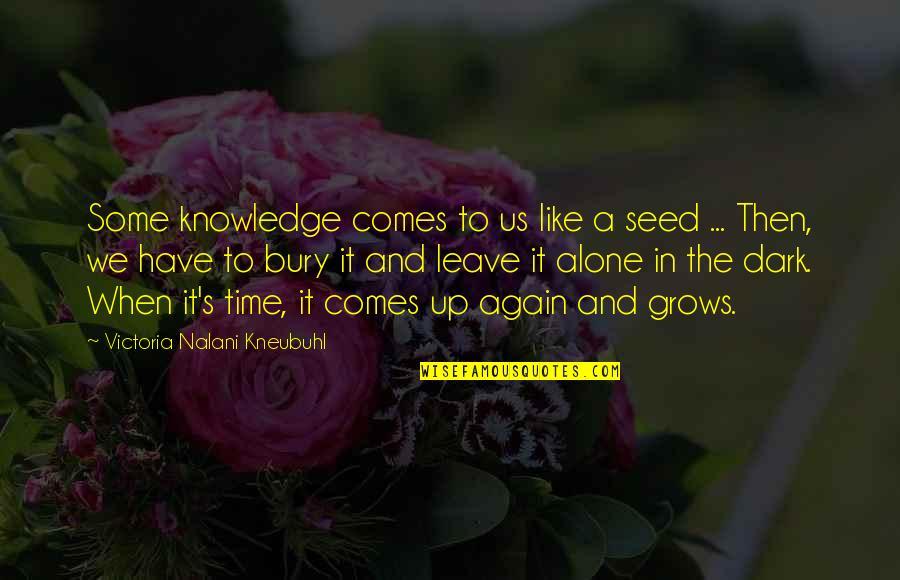 Some knowledge comes to us like a seed ... Then, we have to bury it and leave it alone in the dark. When it's time, it comes up again and grows. —
Victoria Nalani Kneubuhl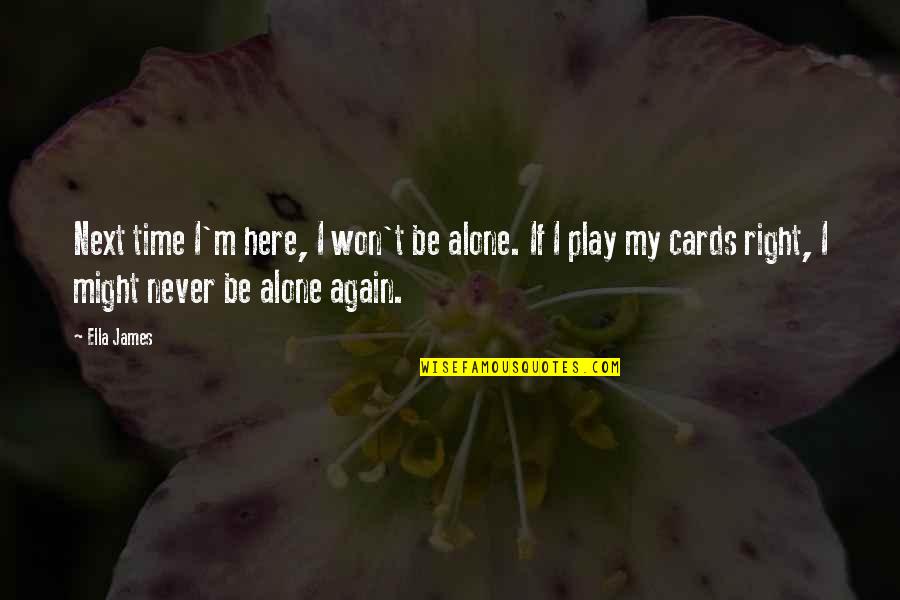 Next time I'm here, I won't be alone. If I play my cards right, I might never be alone again. —
Ella James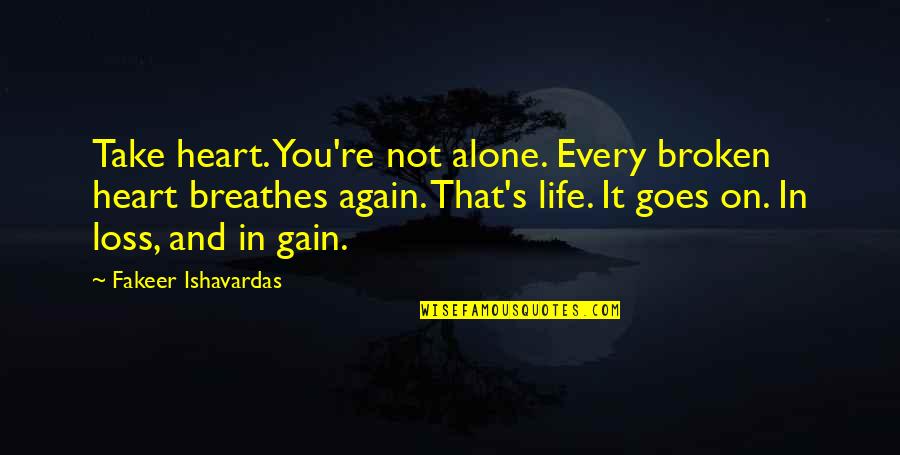 Take heart. You're not alone. Every broken heart breathes again. That's life. It goes on. In loss, and in gain. —
Fakeer Ishavardas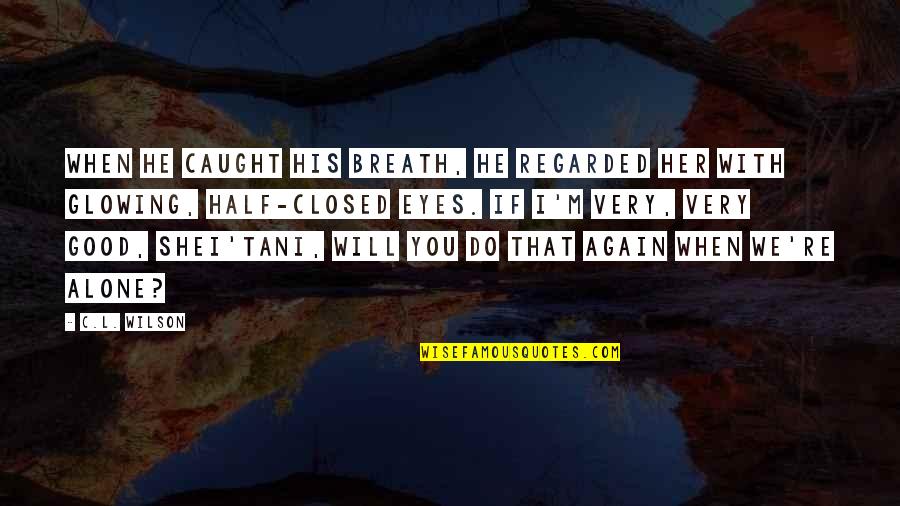 When he caught his breath, he regarded her with glowing, half-closed eyes. If I'm very, very good, shei'tani, will you do that again when we're alone? —
C.L. Wilson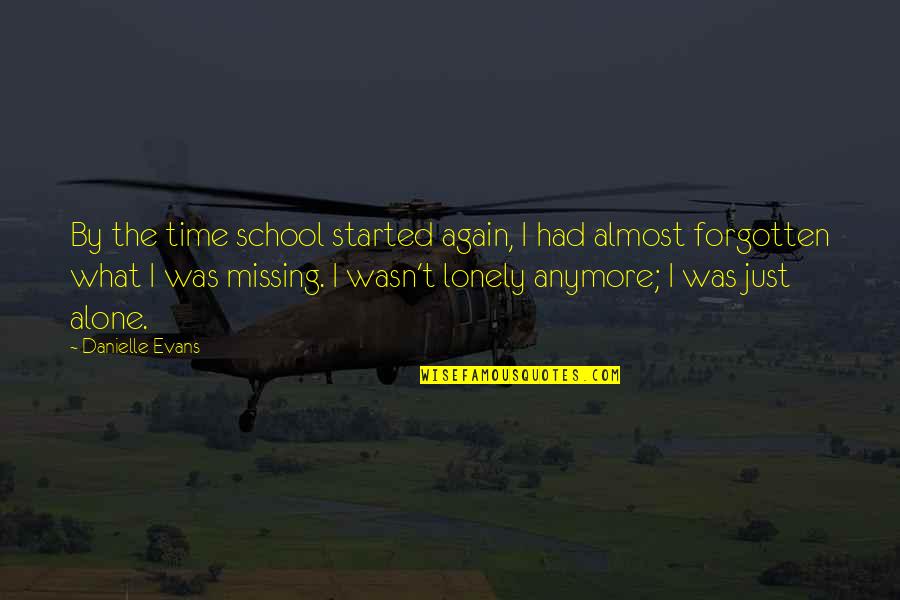 By the time school started again, I had almost forgotten what I was missing. I wasn't lonely anymore; I was just alone. —
Danielle Evans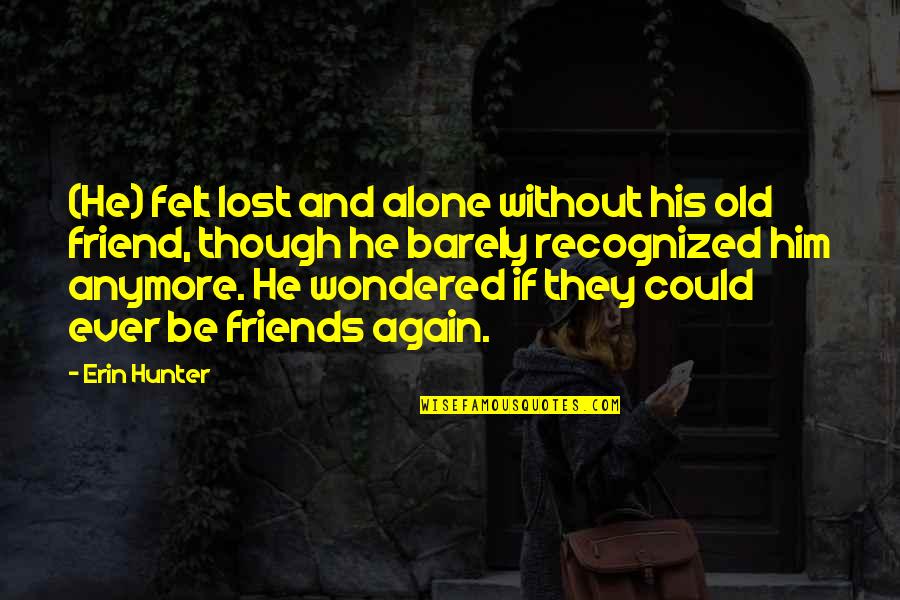 (He) felt lost and alone without his old friend, though he barely recognized him anymore. He wondered if they could ever be friends again. —
Erin Hunter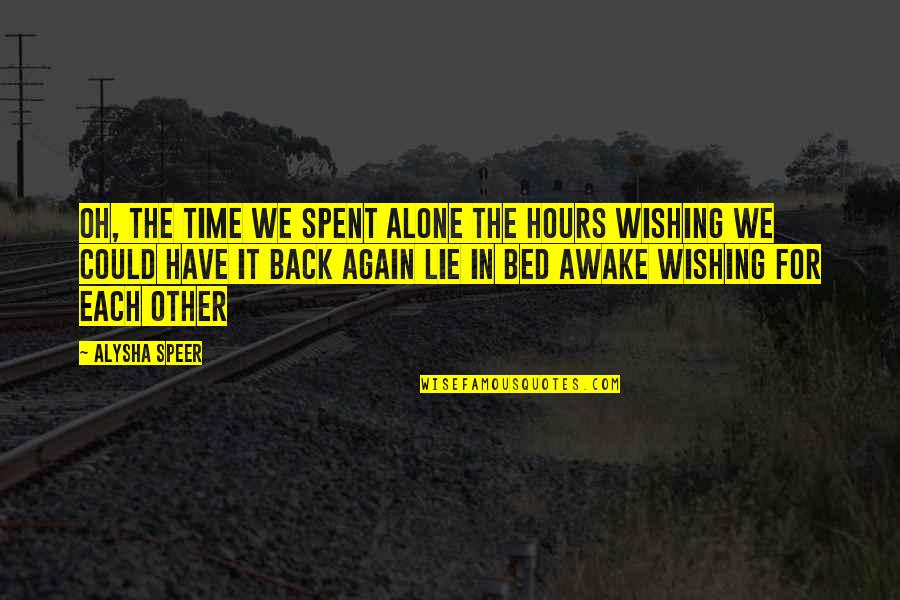 Oh, the time we spent alone
The hours wishing we could have it back again
Lie in bed awake wishing for each other —
Alysha Speer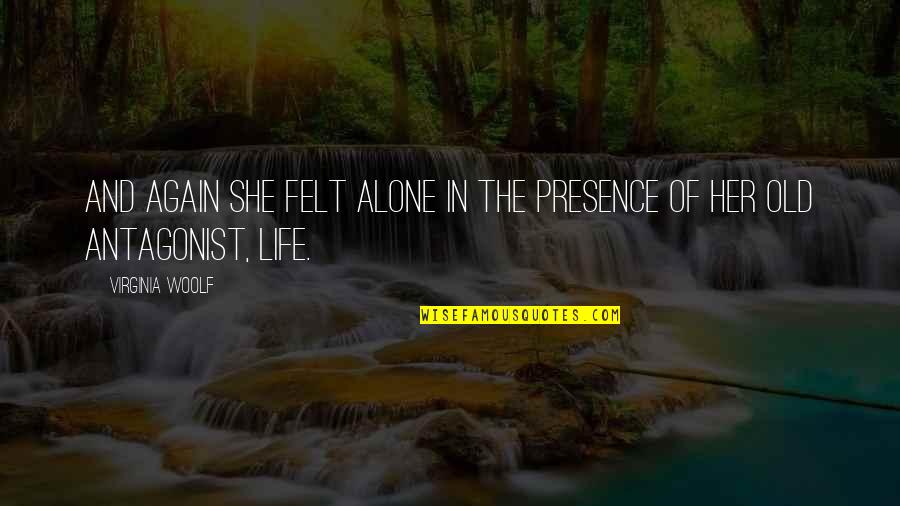 And again she felt alone in the presence of her old antagonist, life. —
Virginia Woolf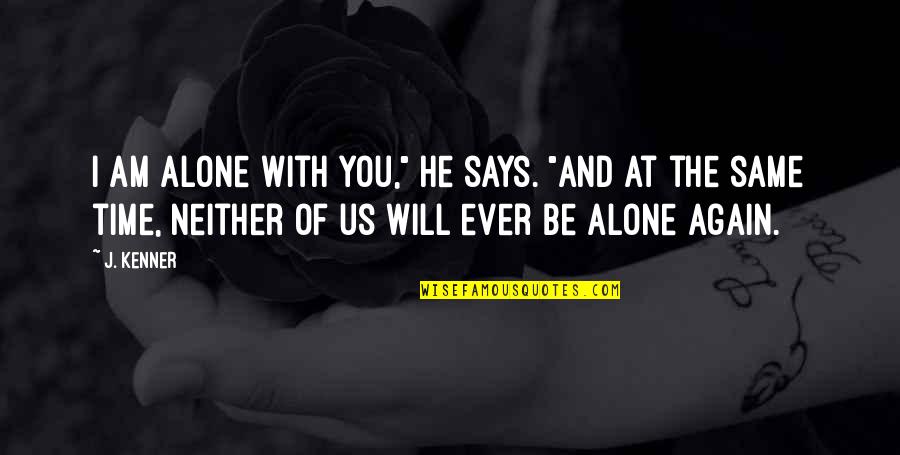 I am alone with you," he says. "And at the same time, neither of us will ever be alone again. —
J. Kenner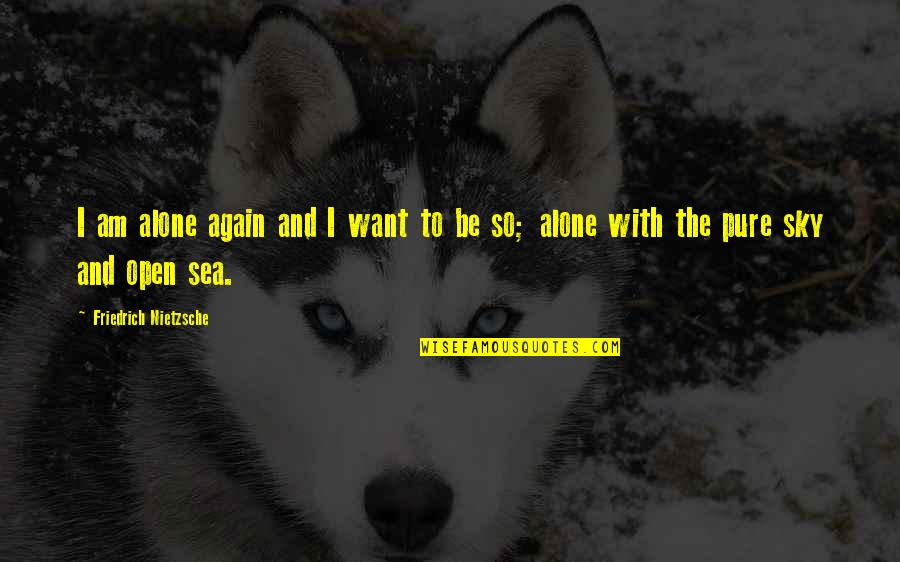 I am alone again and I want to be so; alone with the pure sky and open sea. —
Friedrich Nietzsche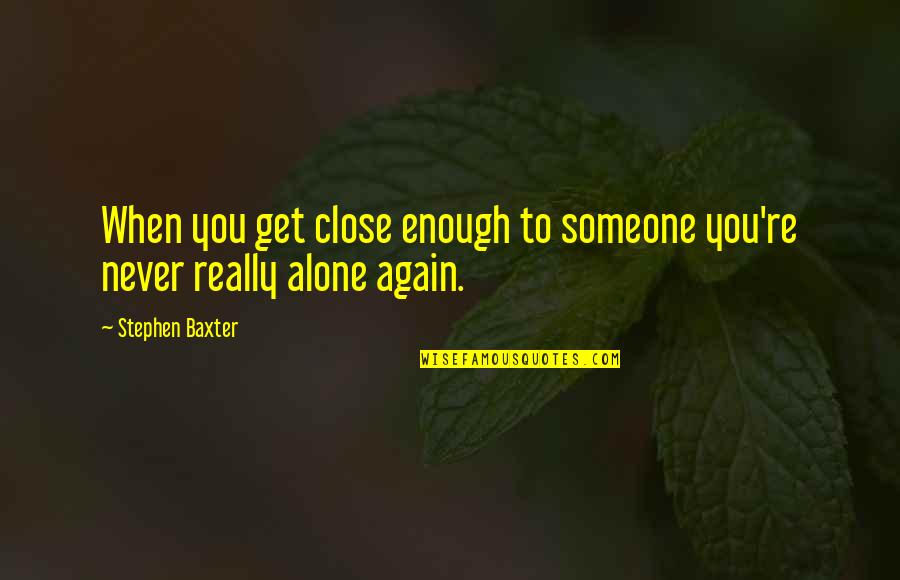 When you get close enough to someone you're never really alone again. —
Stephen Baxter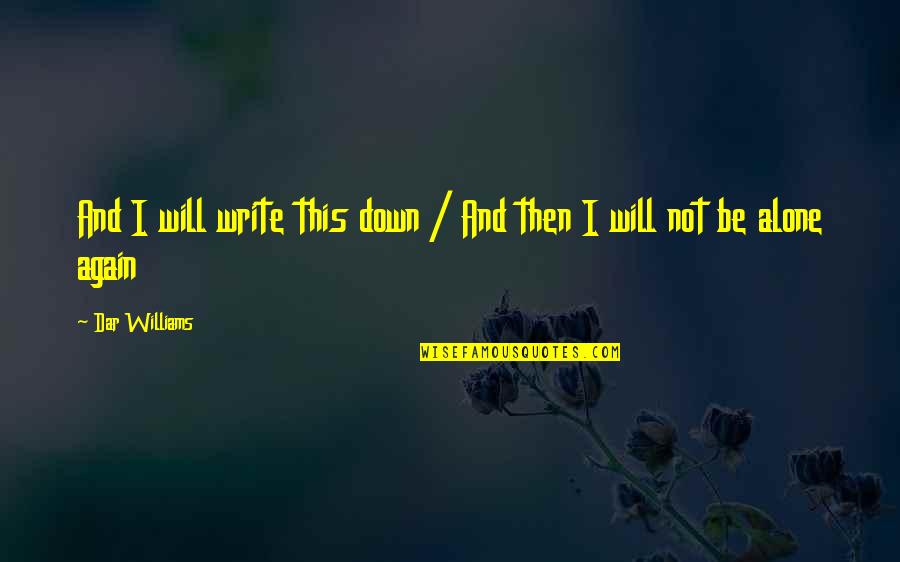 And I will write this down / And then I will not be alone again —
Dar Williams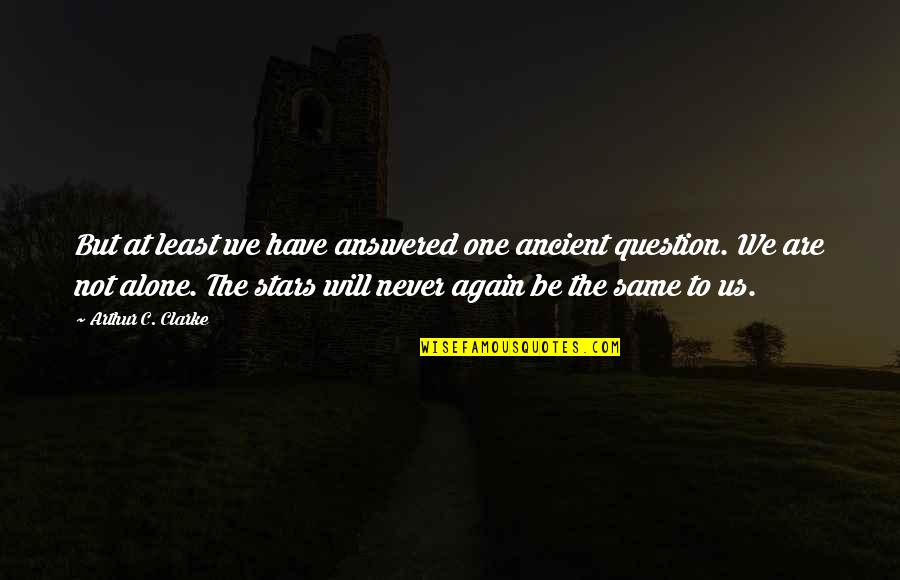 But at least we have answered one ancient question. We are not alone. The stars will never again be the same to us. —
Arthur C. Clarke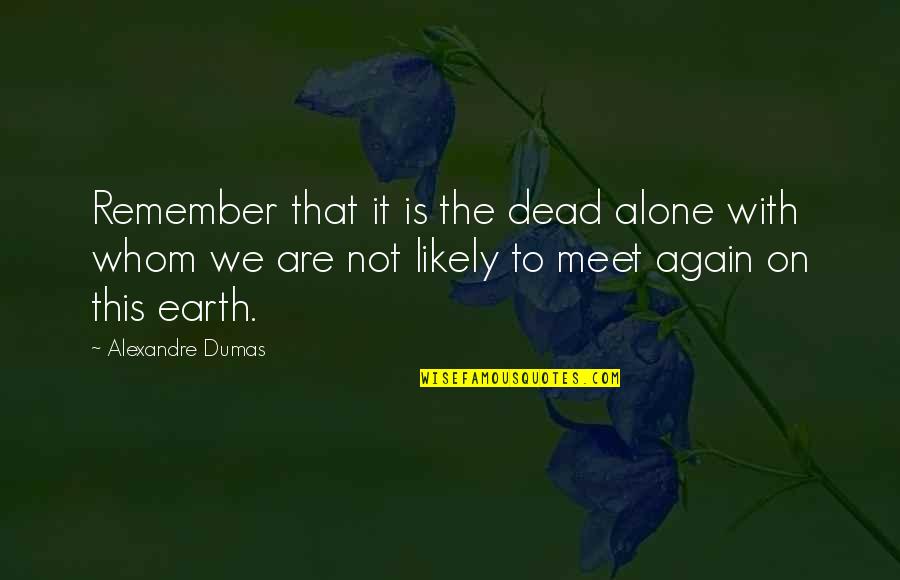 Remember that it is the dead alone with whom we are not likely to meet again on this earth. —
Alexandre Dumas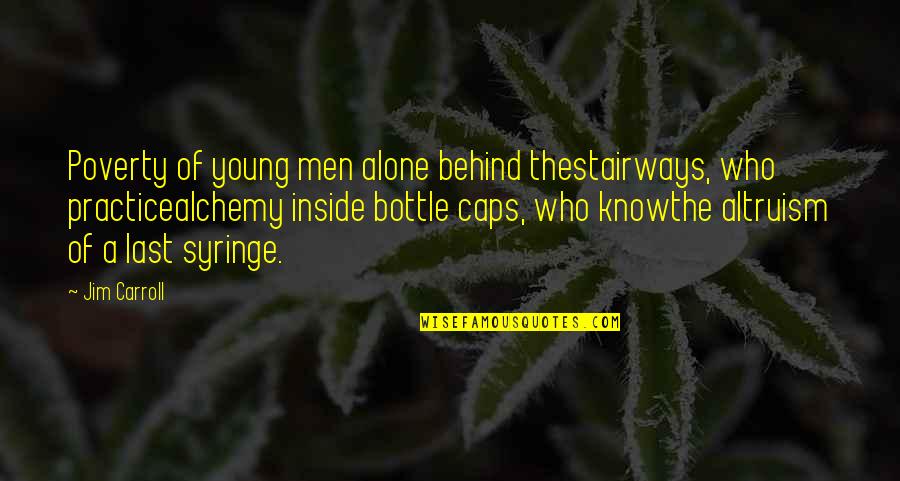 Poverty of young men alone behind the
stairways, who practice
alchemy inside bottle caps, who know
the altruism of a last syringe. —
Jim Carroll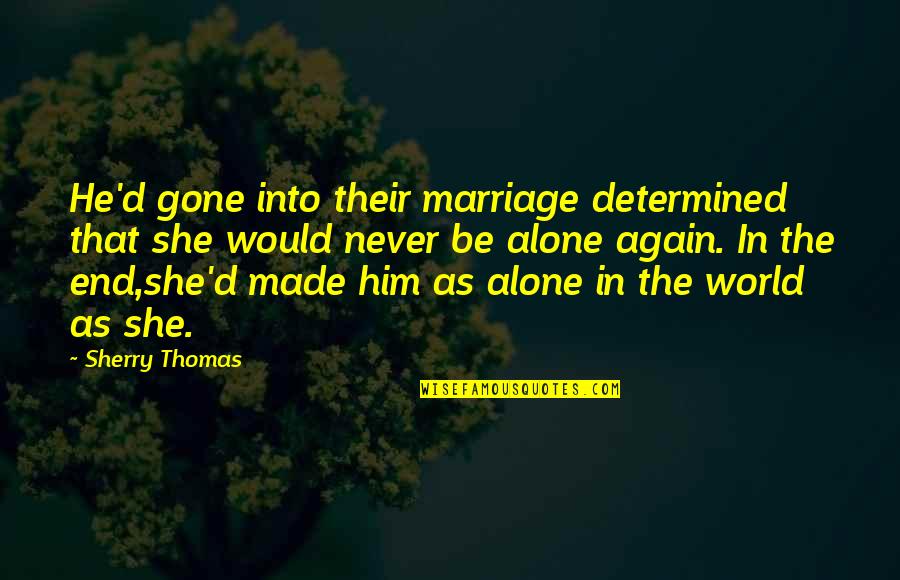 He'd gone into their marriage determined that she would never be alone again. In the end,
she'd made him as alone in the world as she. —
Sherry Thomas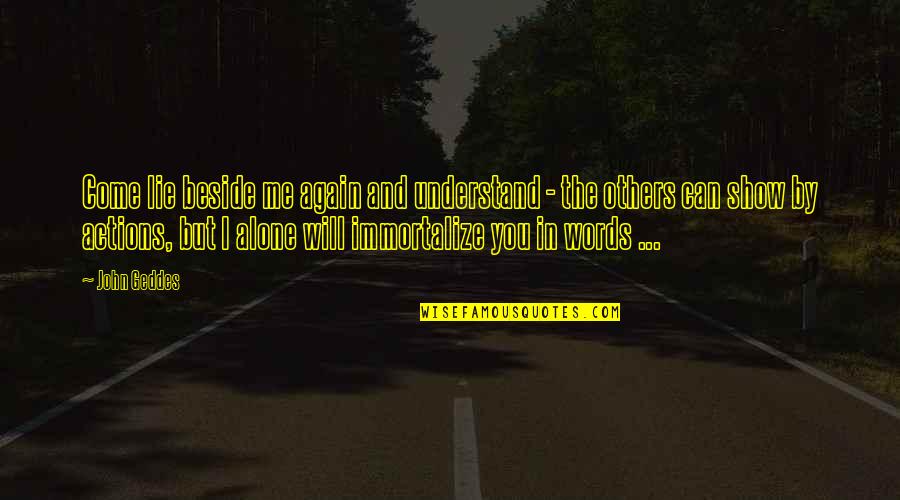 Come lie beside me again and understand - the others can show by actions, but I alone will immortalize you in words ... —
John Geddes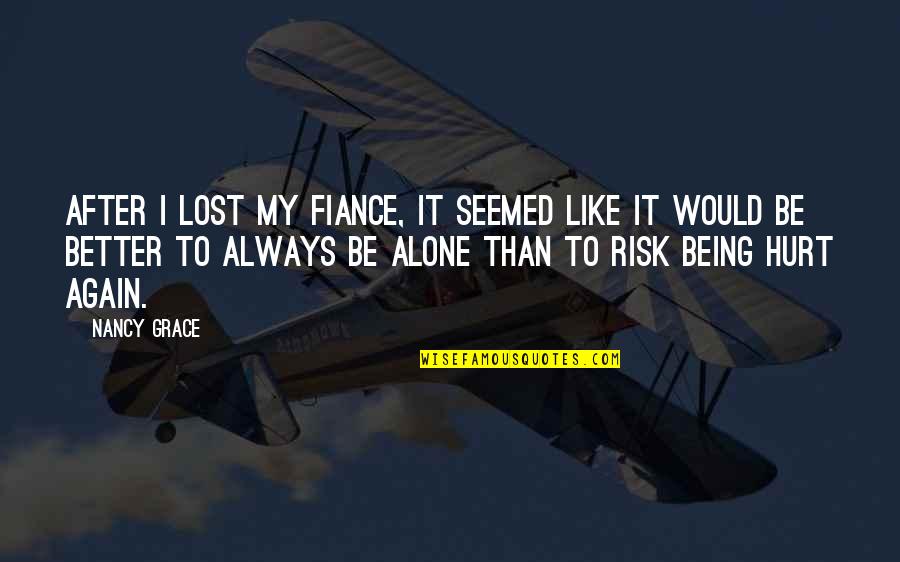 After I lost my fiance, it seemed like it would be better to always be alone than to risk being hurt again. —
Nancy Grace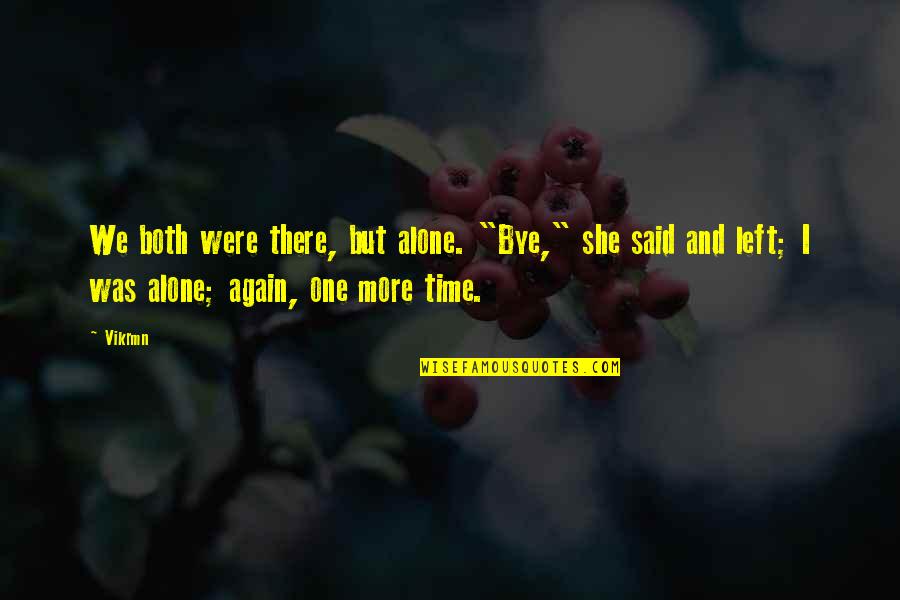 We both were there, but alone. "Bye," she said and left; I was alone; again, one more time. —
Vikrmn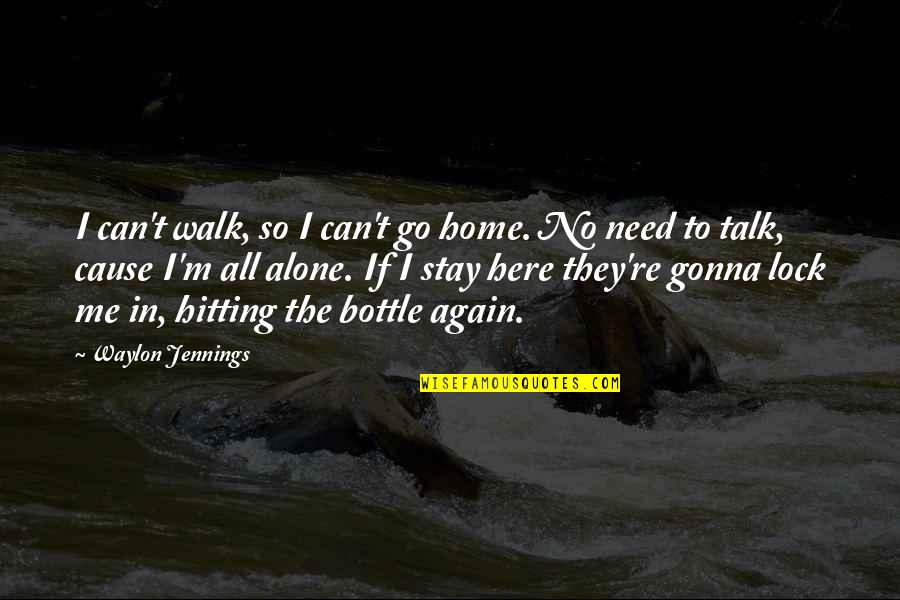 I can't walk, so I can't go home. No need to talk, cause I'm all alone. If I stay here they're gonna lock me in, hitting the bottle again. —
Waylon Jennings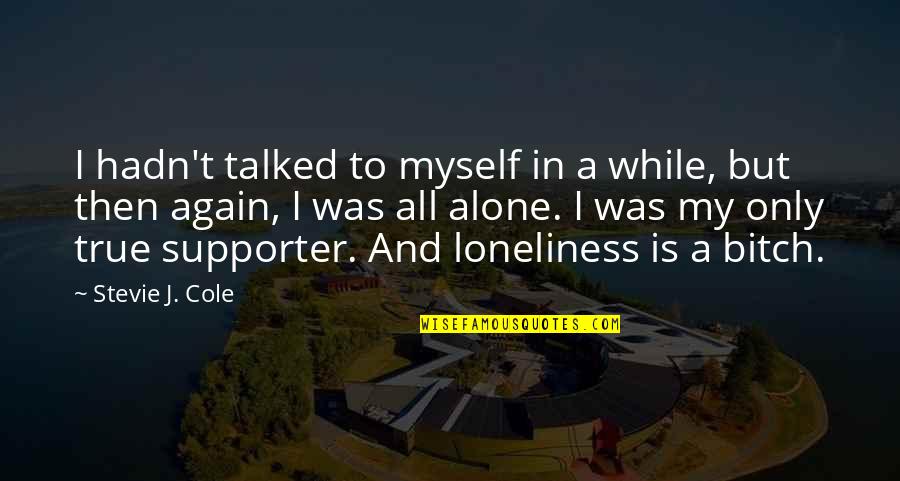 I hadn't talked to myself in a while, but then again, I was all alone. I was my only true supporter. And loneliness is a bitch. —
Stevie J. Cole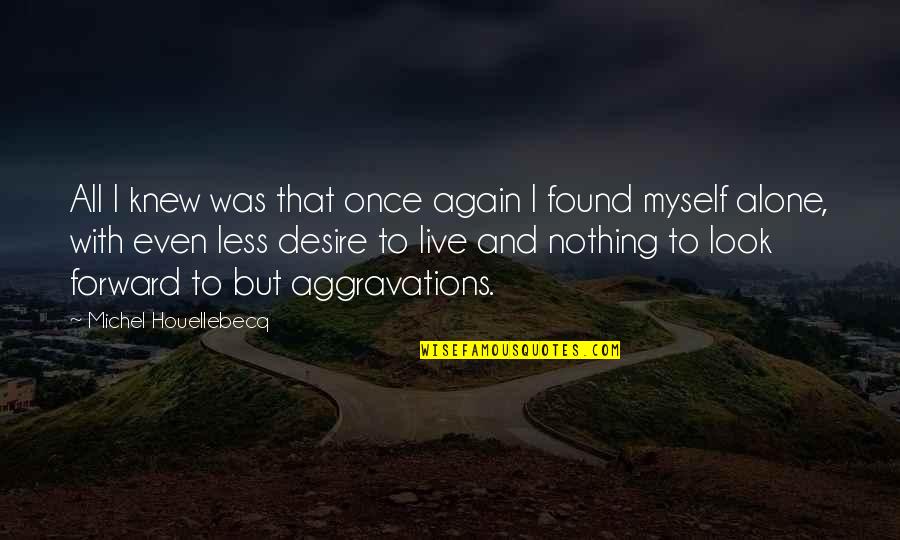 All I knew was that once again I found myself alone, with even less desire to live and nothing to look forward to but aggravations. —
Michel Houellebecq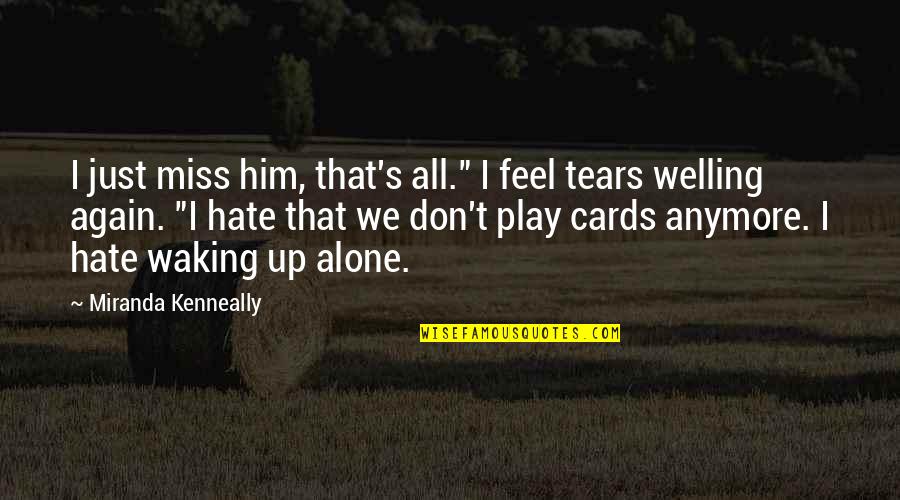 I just miss him, that's all." I feel tears welling again. "I hate that we don't play cards anymore. I hate waking up alone. —
Miranda Kenneally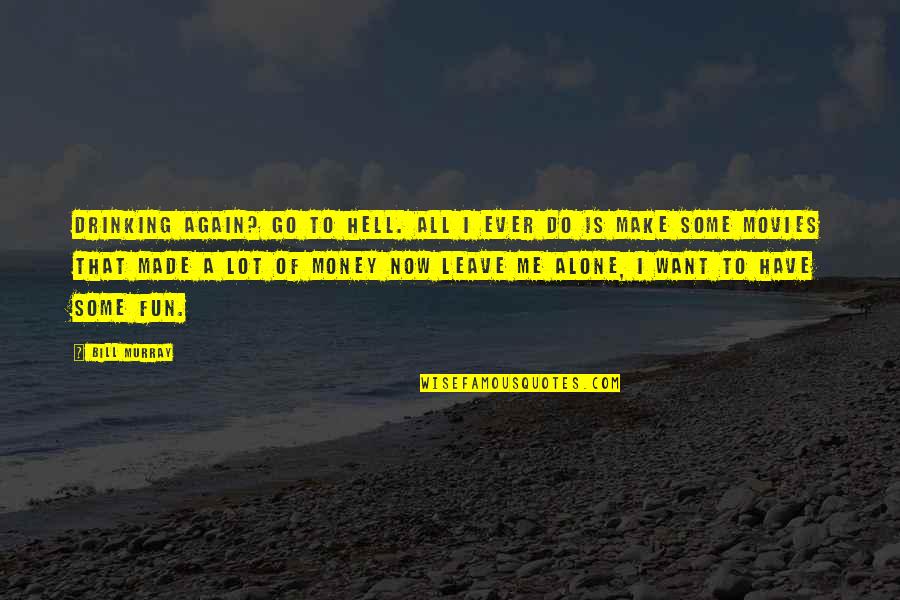 Drinking again? Go to hell. All I ever do is make some movies that made a lot of money now leave me alone, I want to have some fun. —
Bill Murray