Who do you want to surround yourself with? People who can pull you up to their level of greatness? Or people who will happily pull you down to theirs?
—
Dan Pearce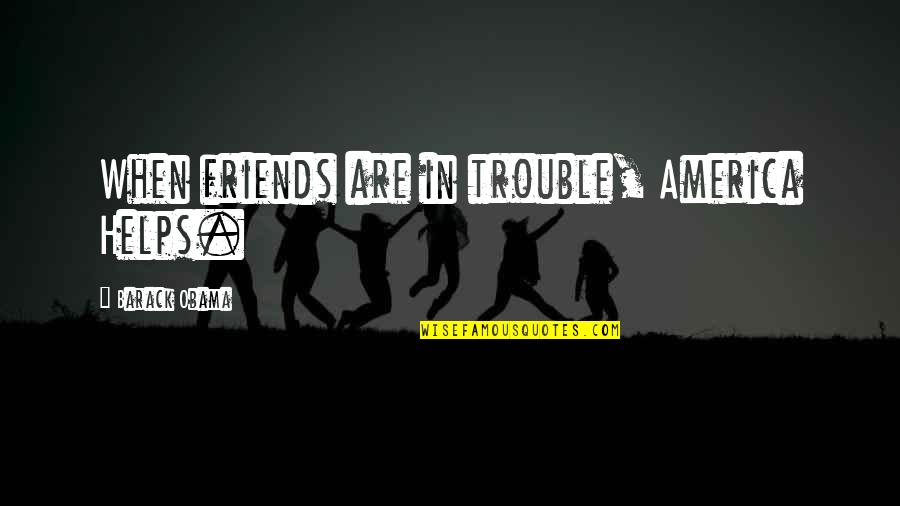 When friends are in trouble, America Helps.
—
Barack Obama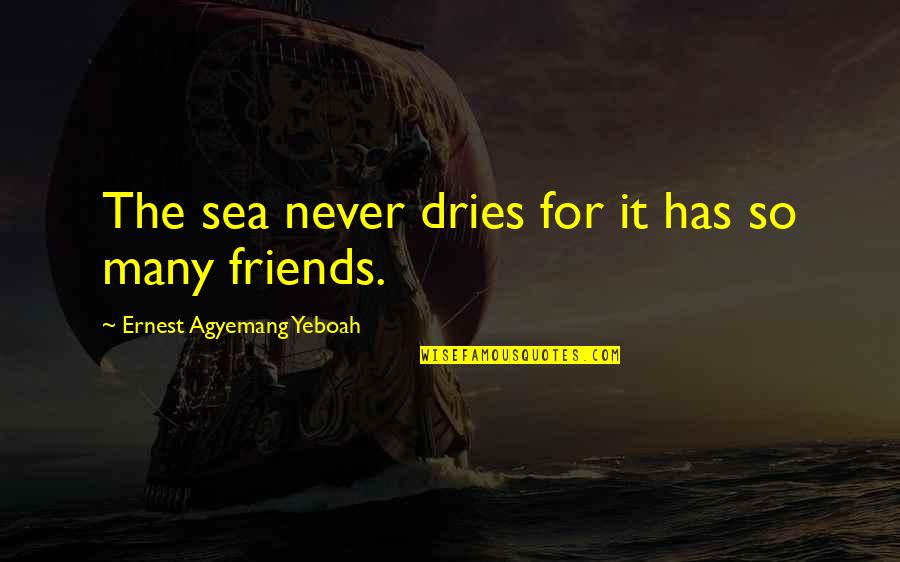 The sea never dries for it has so many friends.
—
Ernest Agyemang Yeboah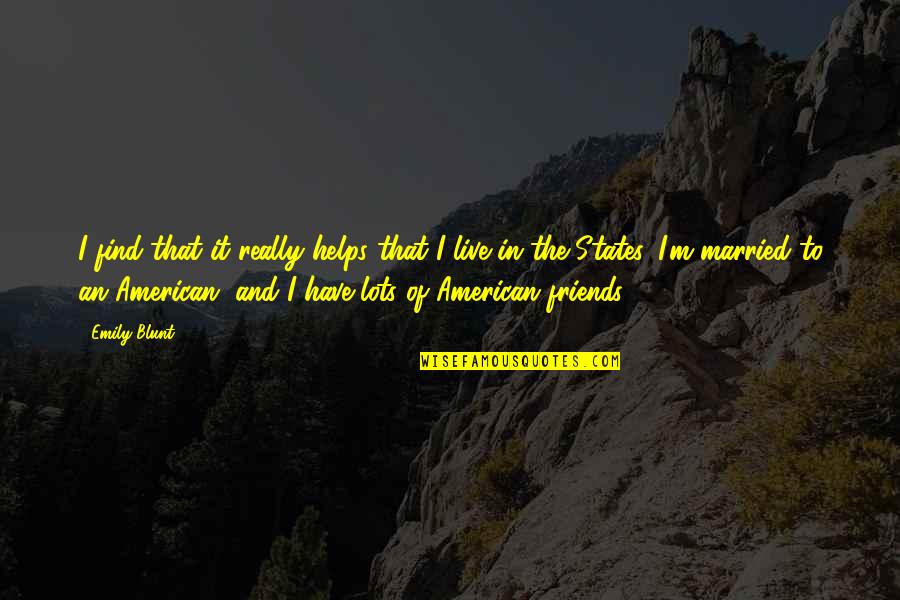 I find that it really helps that I live in the States. I'm married to an American, and I have lots of American friends.
—
Emily Blunt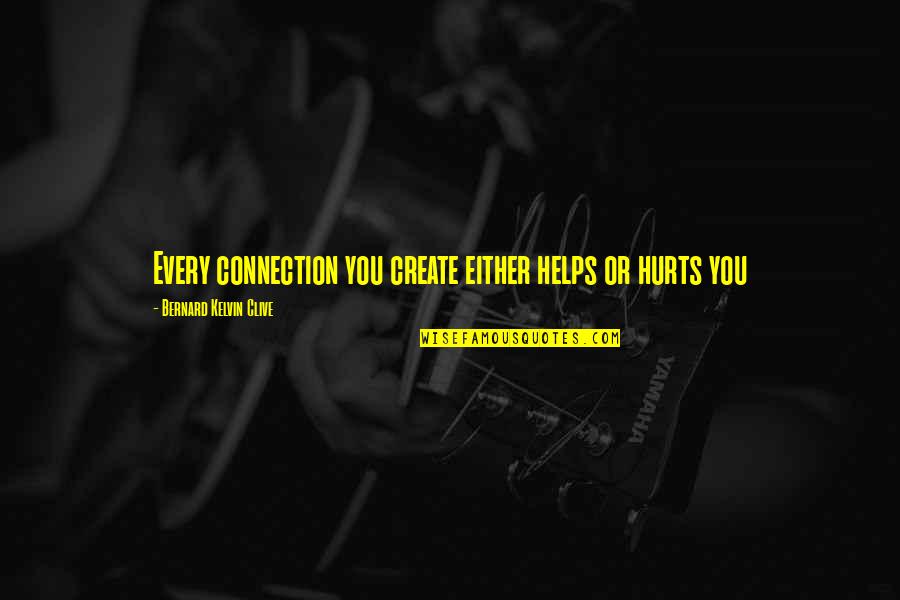 Every connection you create either helps or hurts you
—
Bernard Kelvin Clive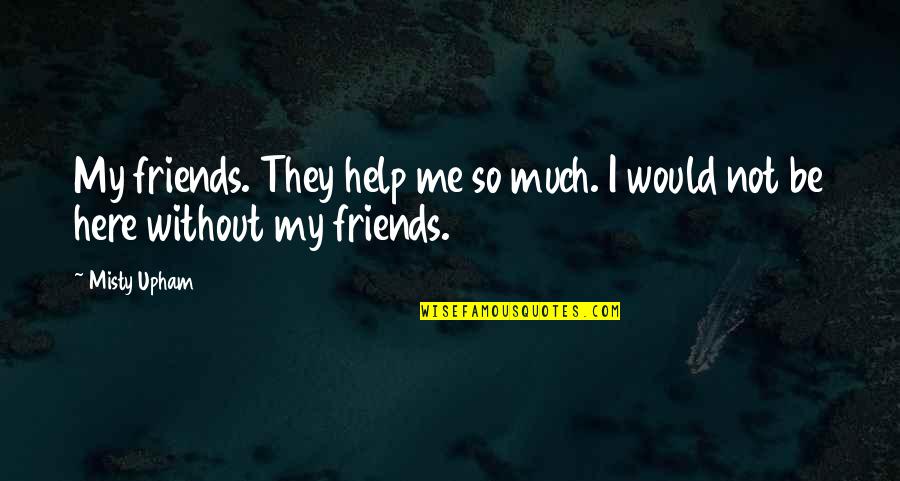 My friends. They help me so much. I would not be here without my friends.
—
Misty Upham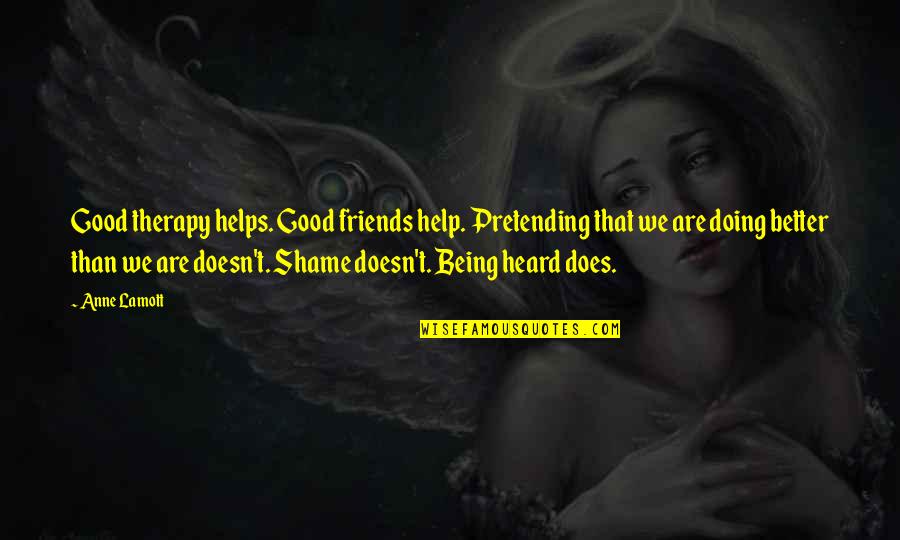 Good therapy helps. Good friends help. Pretending that we are doing better than we are doesn't. Shame doesn't. Being heard does.
—
Anne Lamott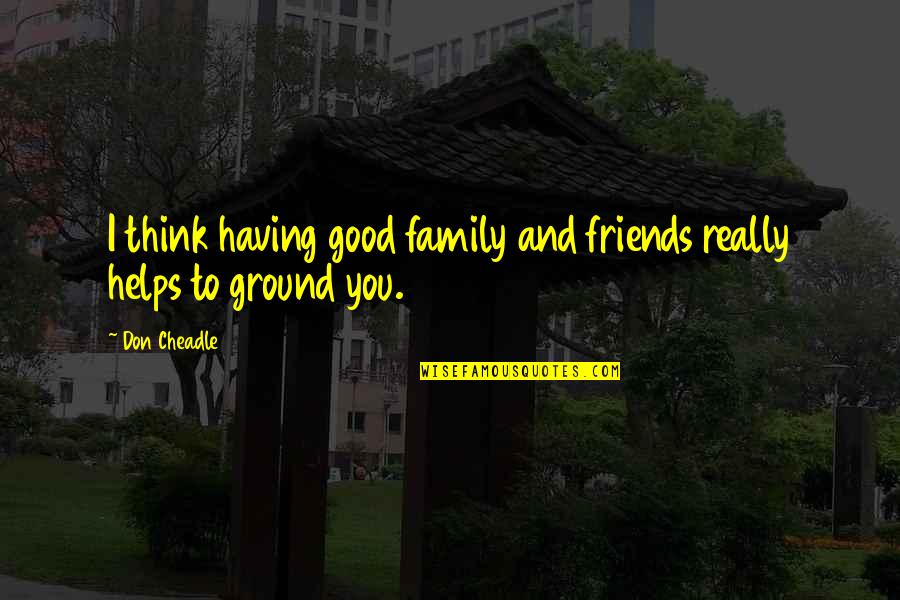 I think having good family and friends really helps to ground you.
—
Don Cheadle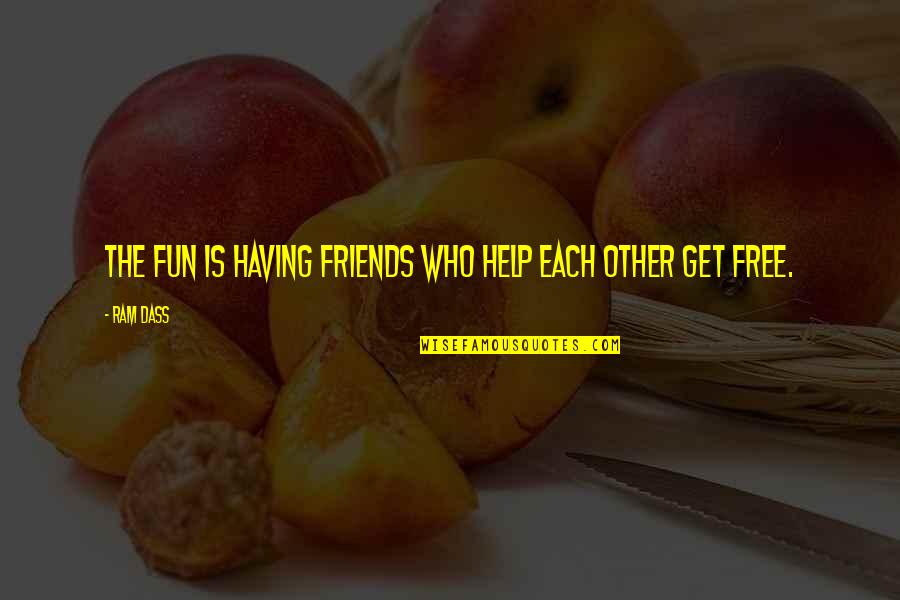 The fun is having friends who help each other get free.
—
Ram Dass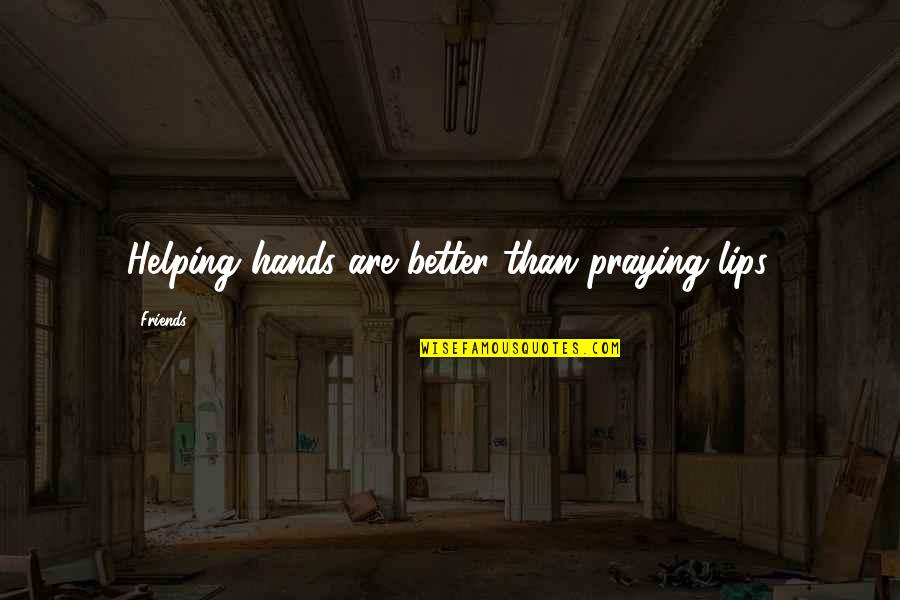 Helping hands are better than praying lips.
—
Friends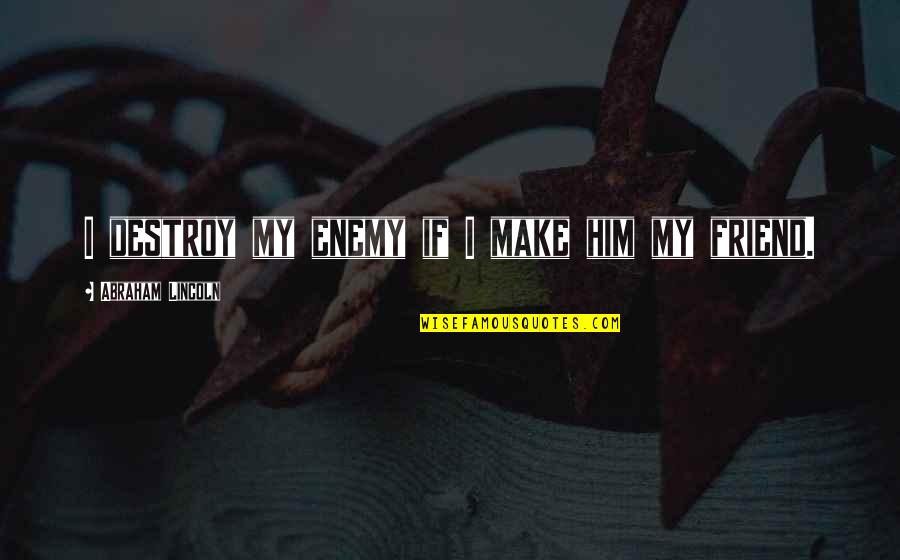 I destroy my enemy if I make him my friend.
—
Abraham Lincoln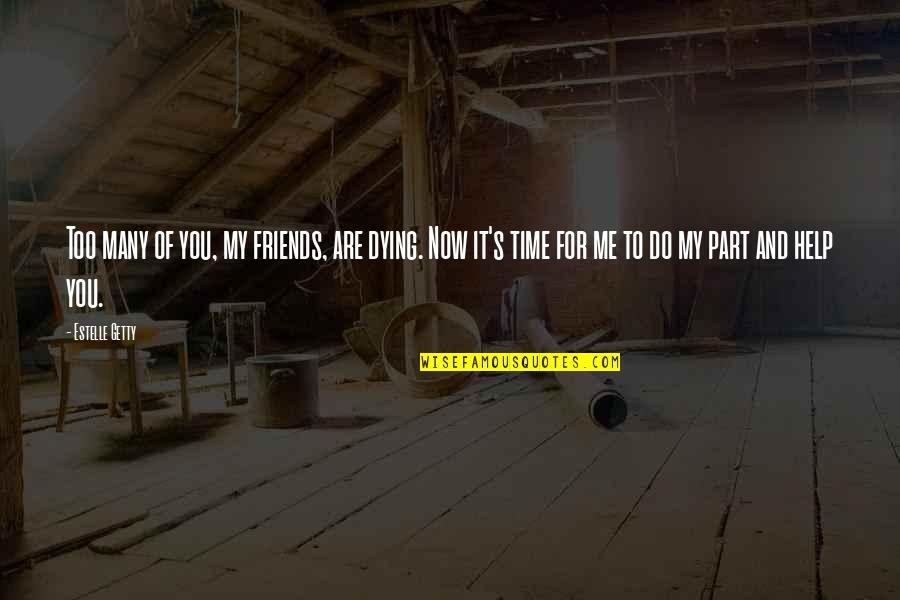 Too many of you, my friends, are dying. Now it's time for me to do my part and help you.
—
Estelle Getty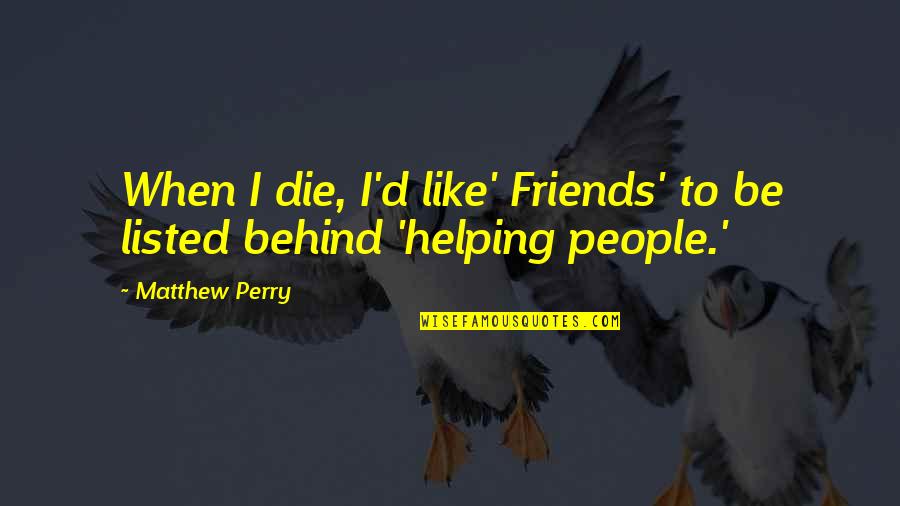 When I die, I'd like' Friends' to be listed behind 'helping people.' —
Matthew Perry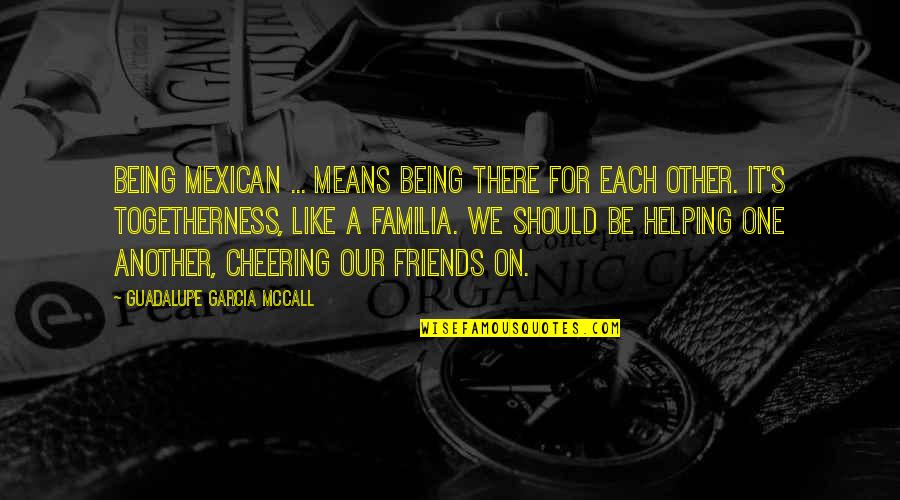 Being Mexican ... means being there for each other. It's togetherness, like a familia. We should be helping one another, cheering our friends on. —
Guadalupe Garcia McCall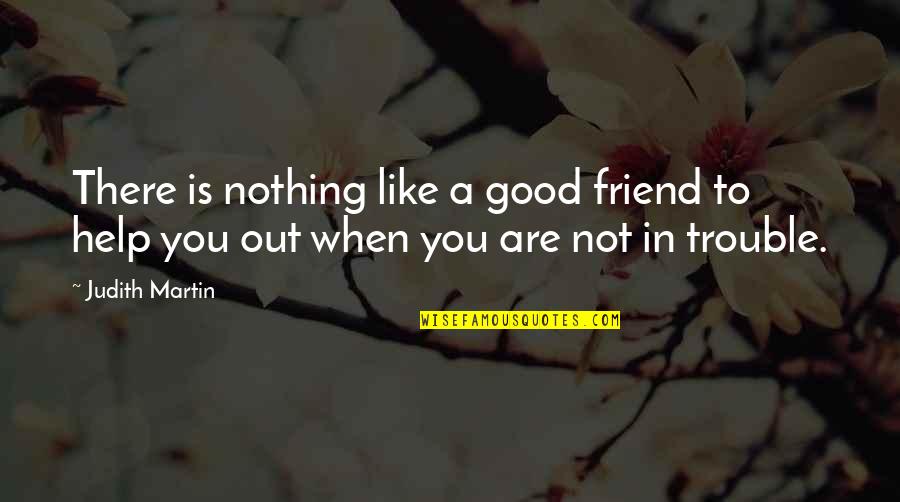 There is nothing like a good friend to help you out when you are not in trouble. —
Judith Martin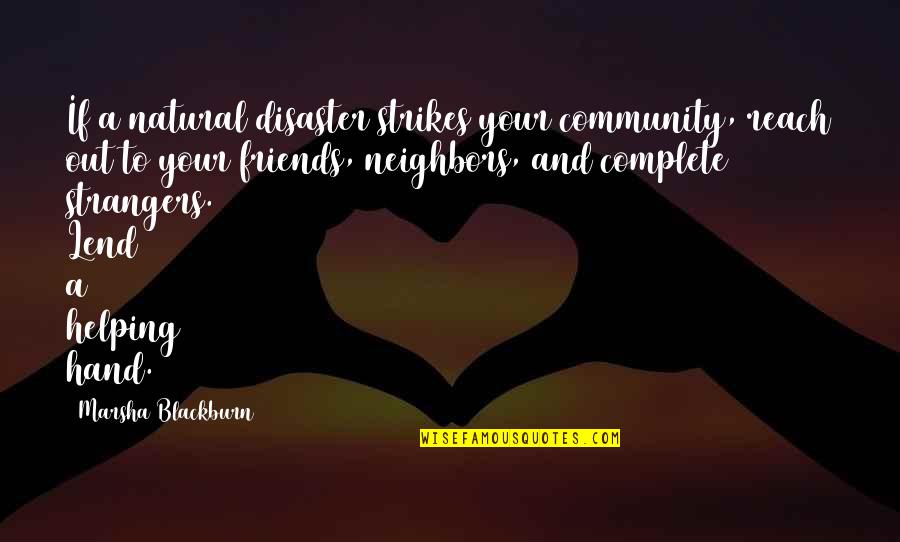 If a natural disaster strikes your community, reach out to your friends, neighbors, and complete strangers. Lend a helping hand. —
Marsha Blackburn
My friends are me and in essence better than me, they help me be better even when they don't know it ... —
Aeriel Miranda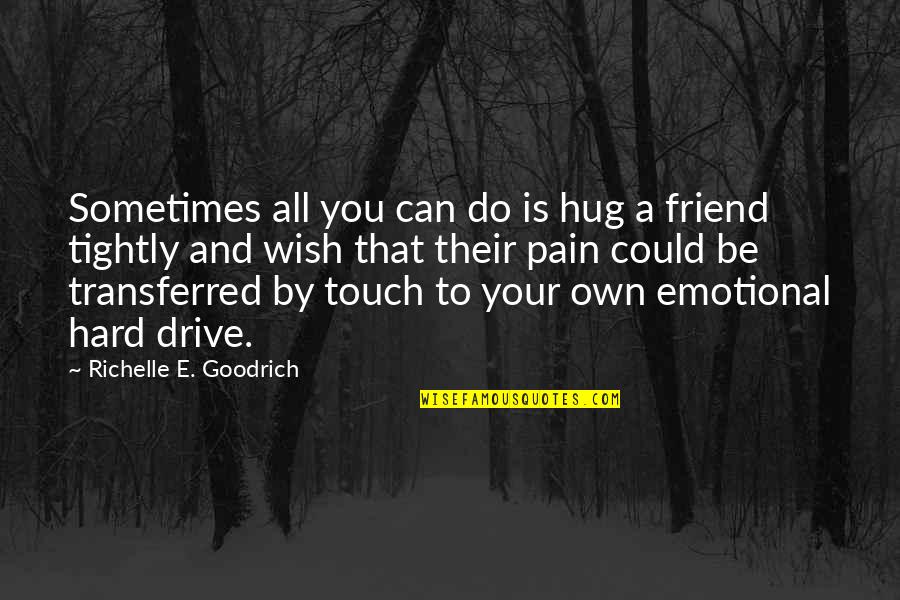 Sometimes all you can do is hug a friend tightly and wish that their pain could be transferred by touch to your own emotional hard drive. —
Richelle E. Goodrich
I do like to pop in and help my friends out when I can, or be a part of their projects. —
Busy Philipps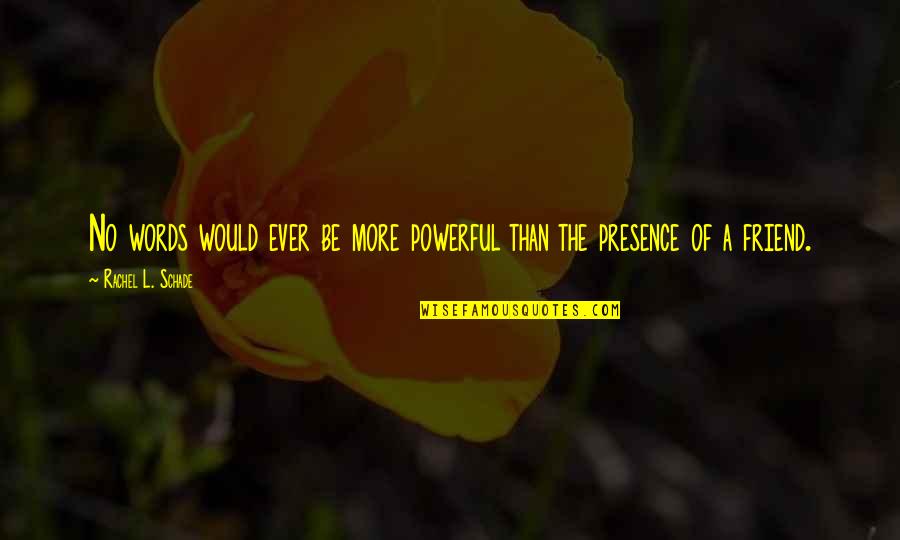 No words would ever be more powerful than the presence of a friend. —
Rachel L. Schade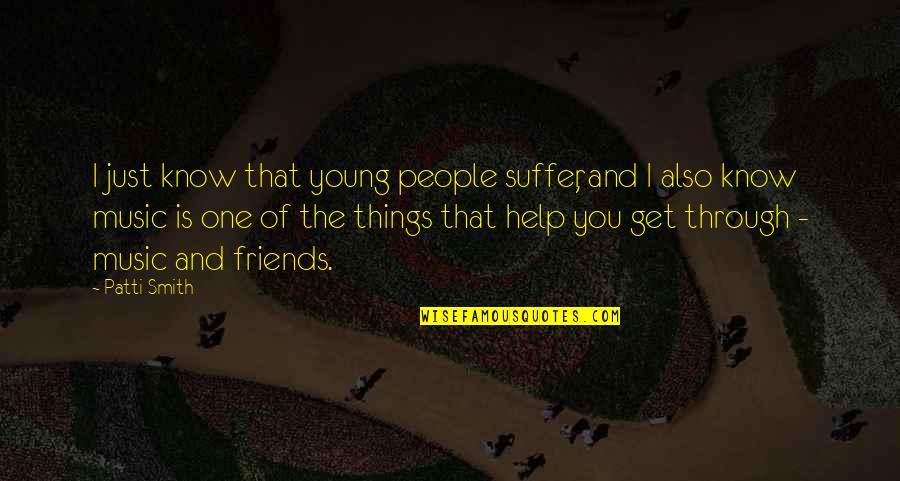 I just know that young people suffer, and I also know music is one of the things that help you get through - music and friends. —
Patti Smith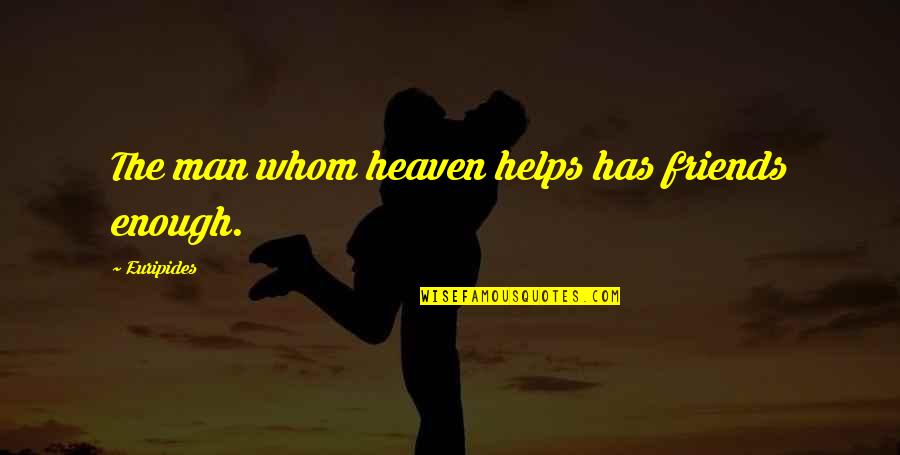 The man whom heaven helps has friends enough. —
Euripides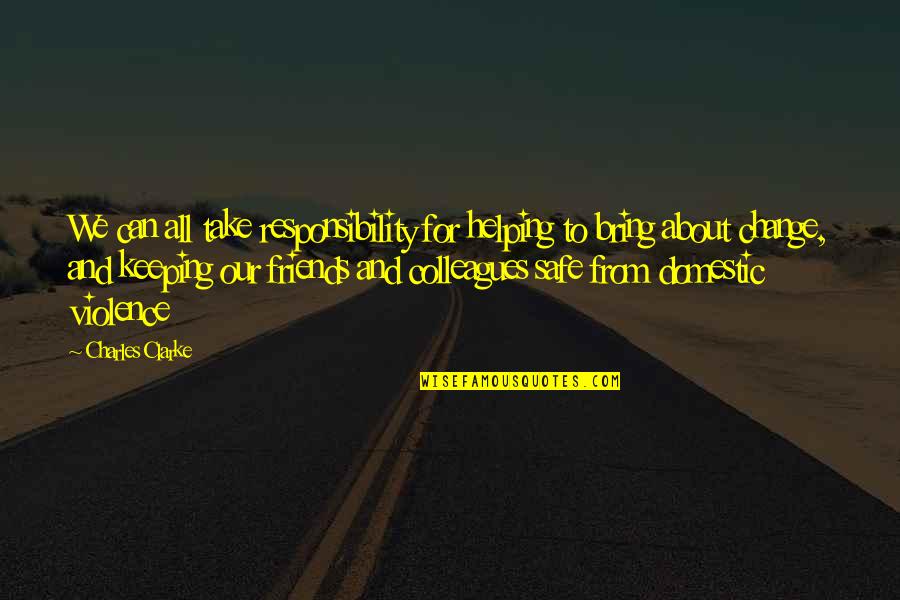 We can all take responsibility for helping to bring about change, and keeping our friends and colleagues safe from domestic violence —
Charles Clarke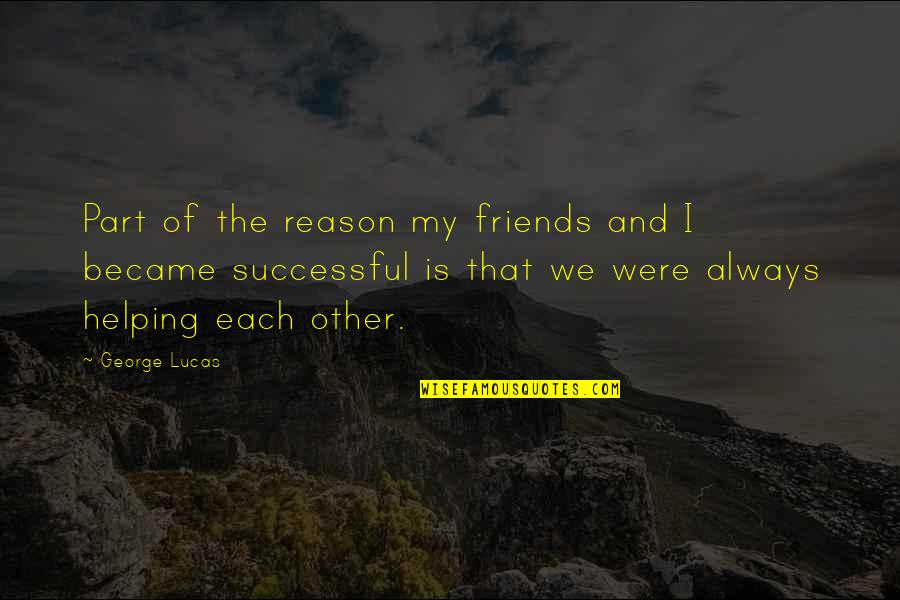 Part of the reason my friends and I became successful is that we were always helping each other. —
George Lucas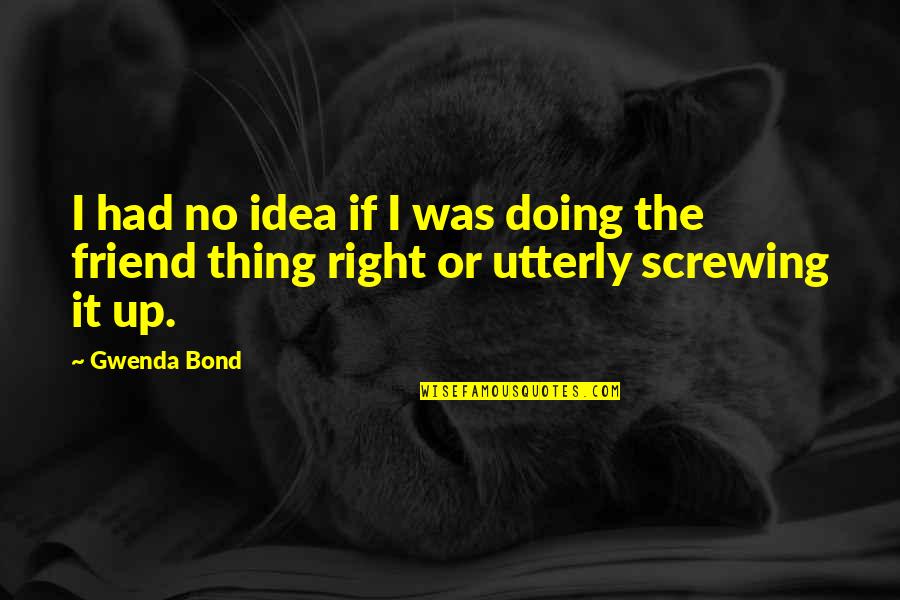 I had no idea if I was doing the friend thing right or utterly screwing it up. —
Gwenda Bond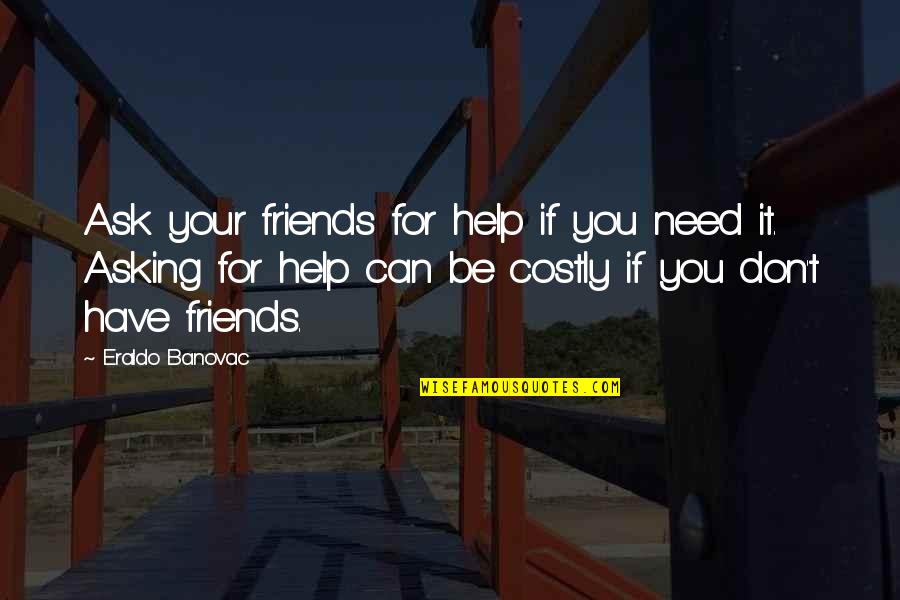 Ask your friends for help if you need it. Asking for help can be costly if you don't have friends. —
Eraldo Banovac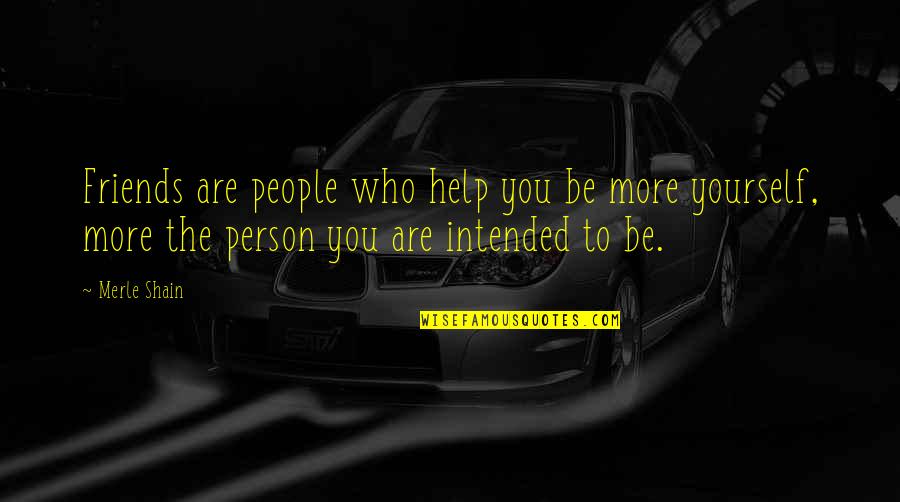 Friends are people who help you be more yourself, more the person you are intended to be. —
Merle Shain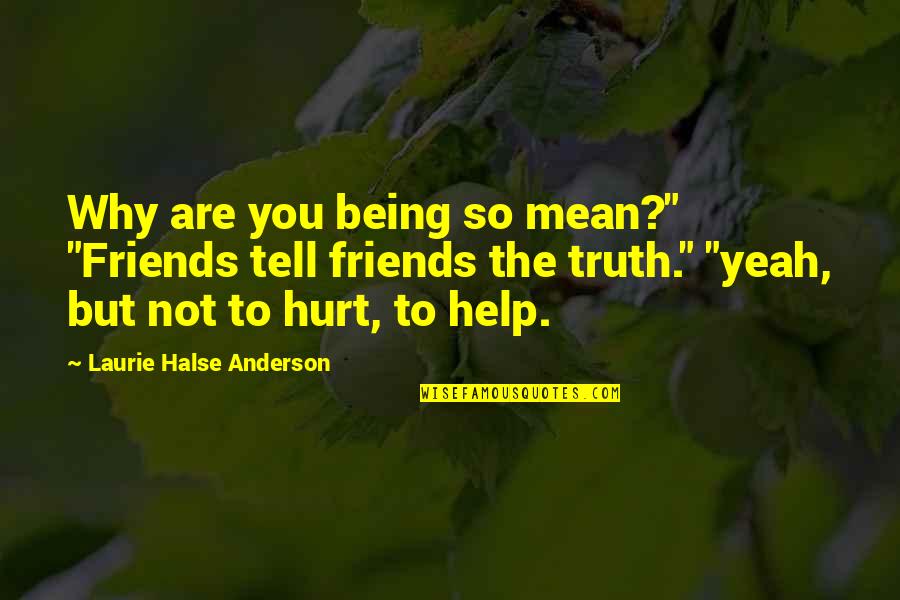 Why are you being so mean?" "Friends tell friends the truth." "yeah, but not to hurt, to help. —
Laurie Halse Anderson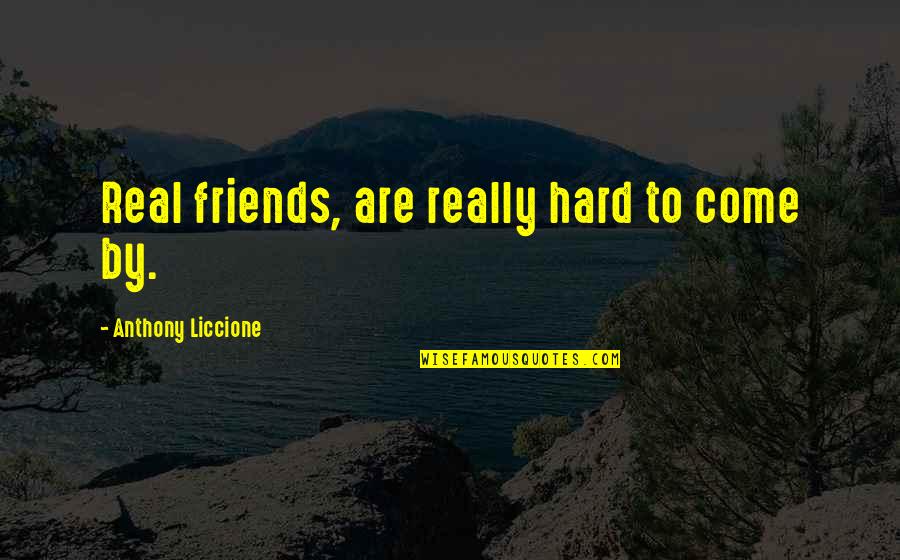 Real friends, are really hard to come by. —
Anthony Liccione