Accepting Quotes And Quotes
Collection of top 32 famous quotes about Accepting Quotes And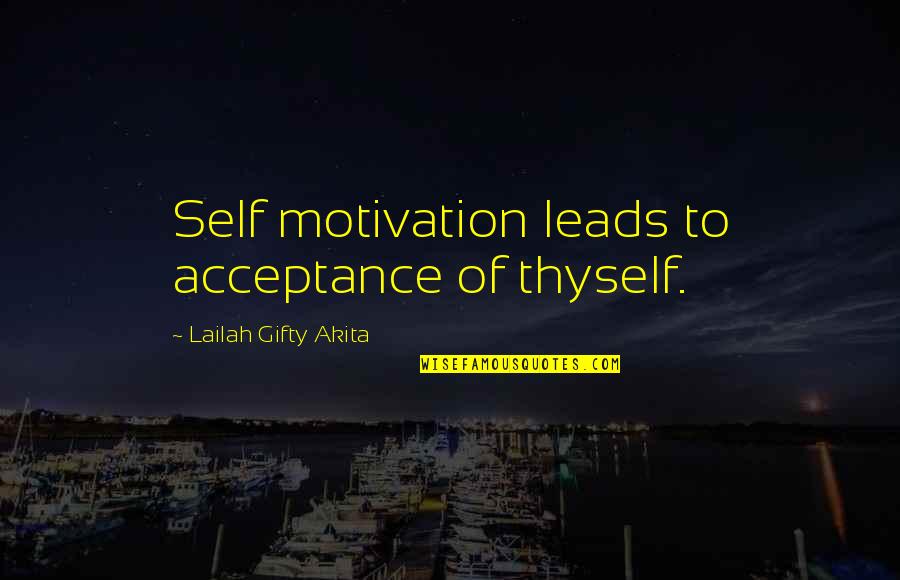 Self motivation leads to acceptance of thyself.
—
Lailah Gifty Akita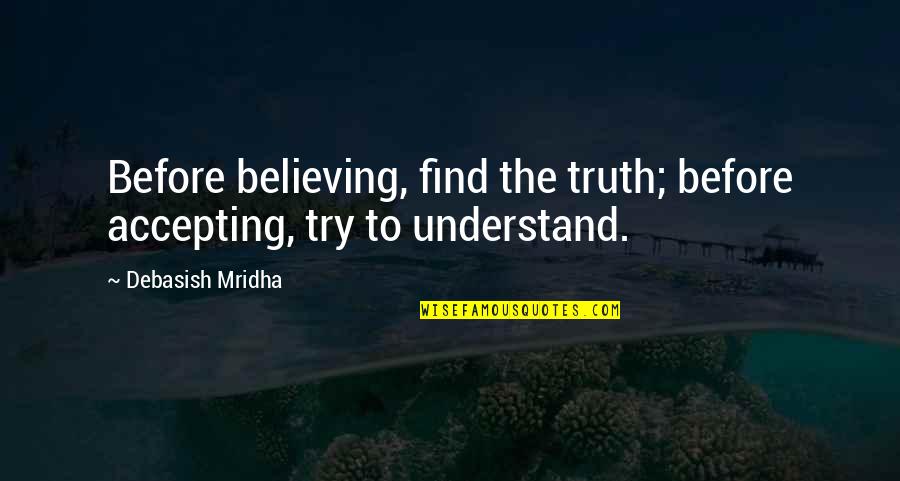 Before believing, find the truth; before accepting, try to understand.
—
Debasish Mridha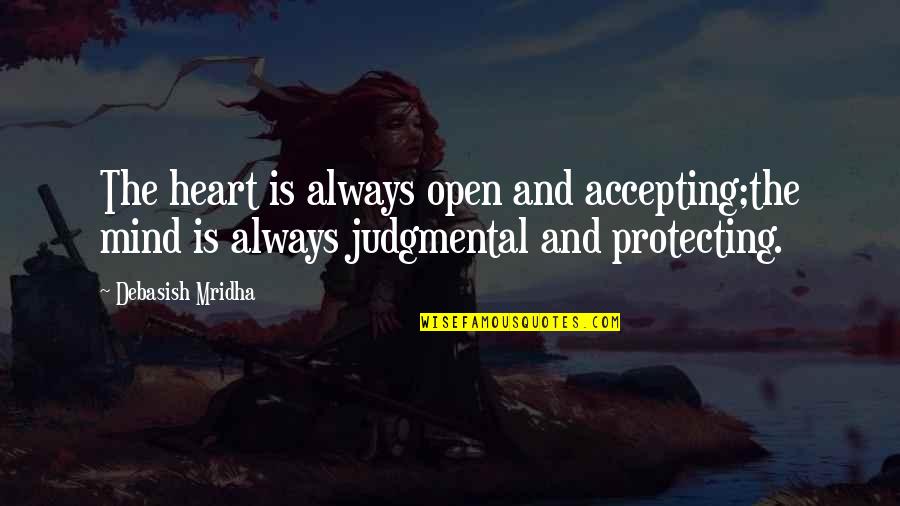 The heart is always open and accepting;
the mind is always judgmental and protecting.
—
Debasish Mridha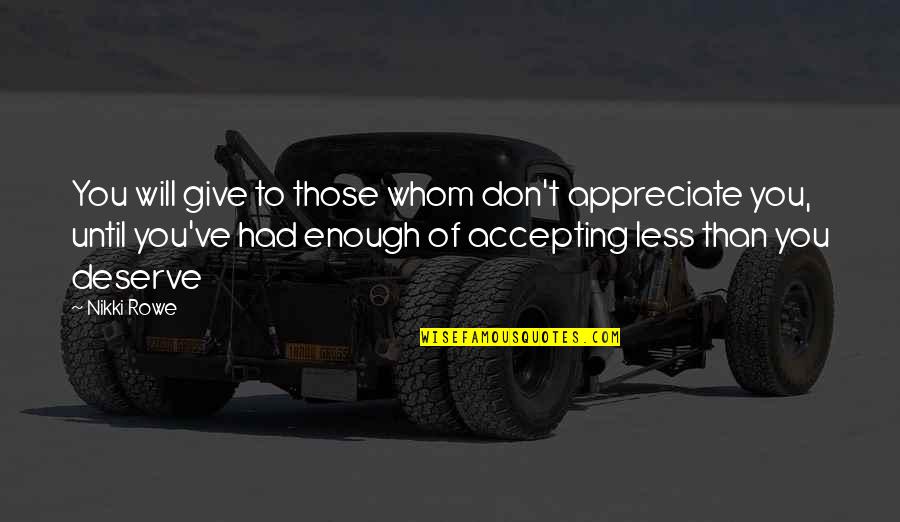 You will give to those whom don't appreciate you, until you've had enough of accepting less than you deserve
—
Nikki Rowe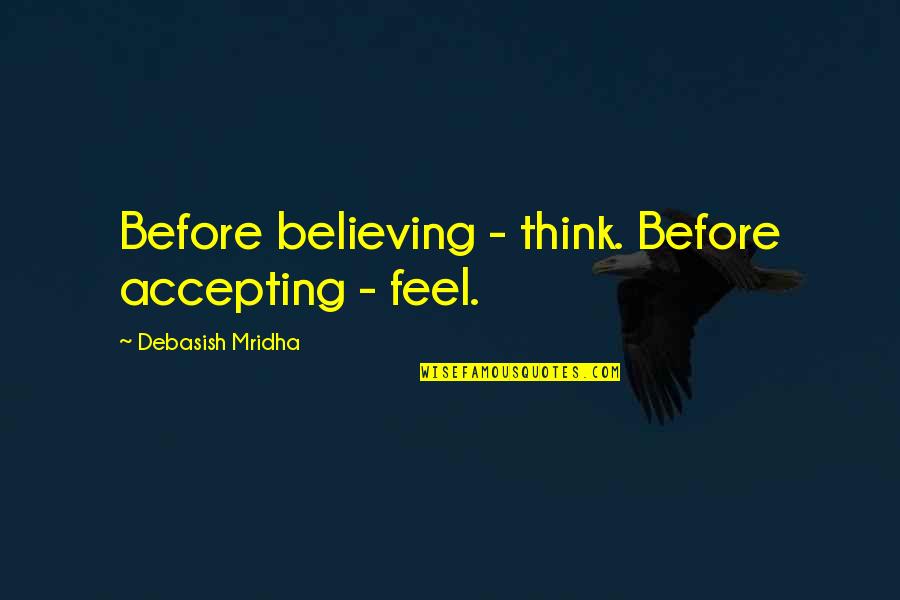 Before believing - think. Before accepting - feel.
—
Debasish Mridha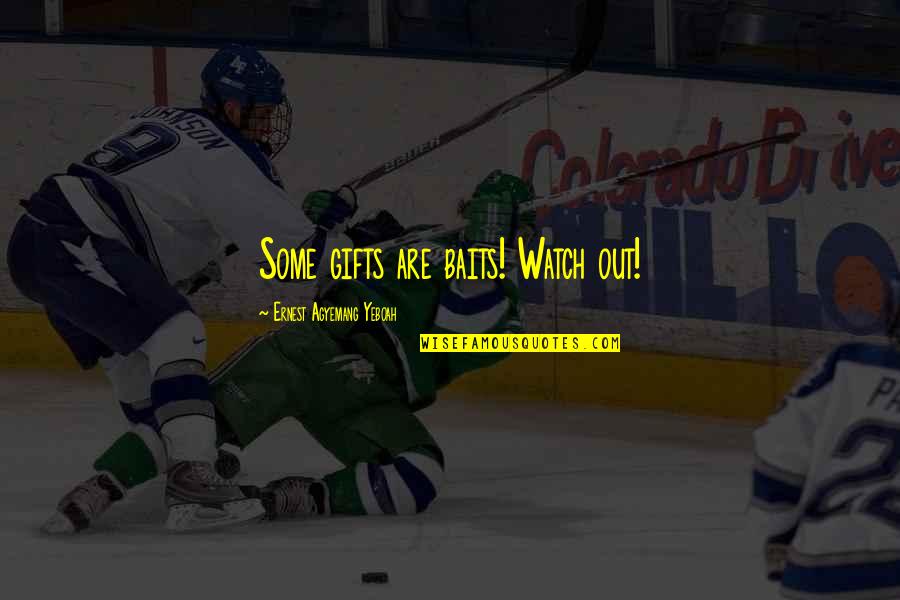 Some gifts are baits! Watch out!
—
Ernest Agyemang Yeboah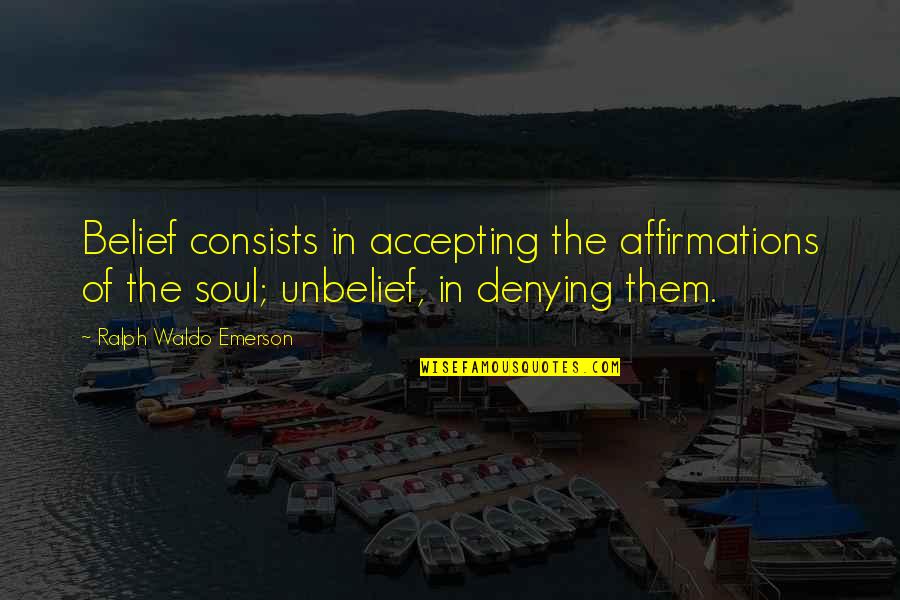 Belief consists in accepting the affirmations of the soul; unbelief, in denying them.
—
Ralph Waldo Emerson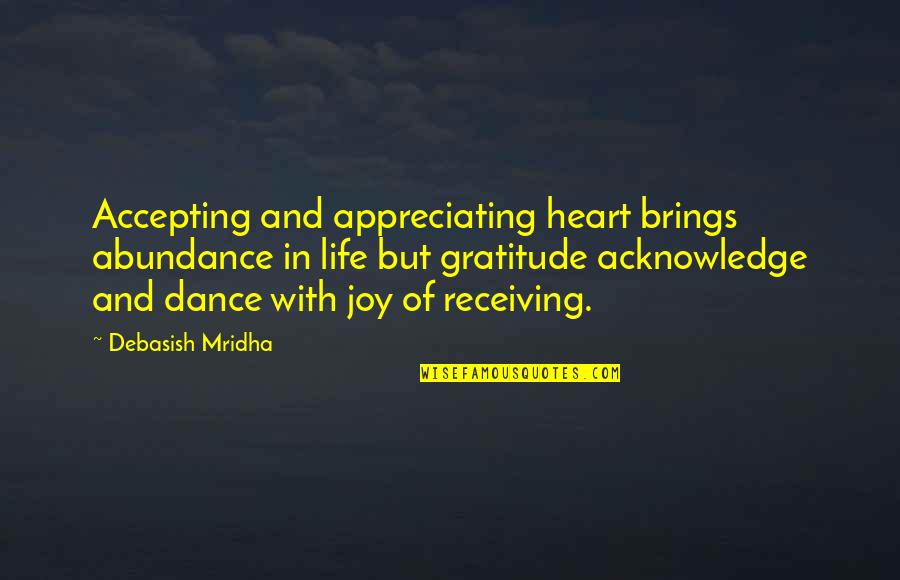 Accepting and appreciating heart brings abundance in life but gratitude acknowledge and dance with joy of receiving.
—
Debasish Mridha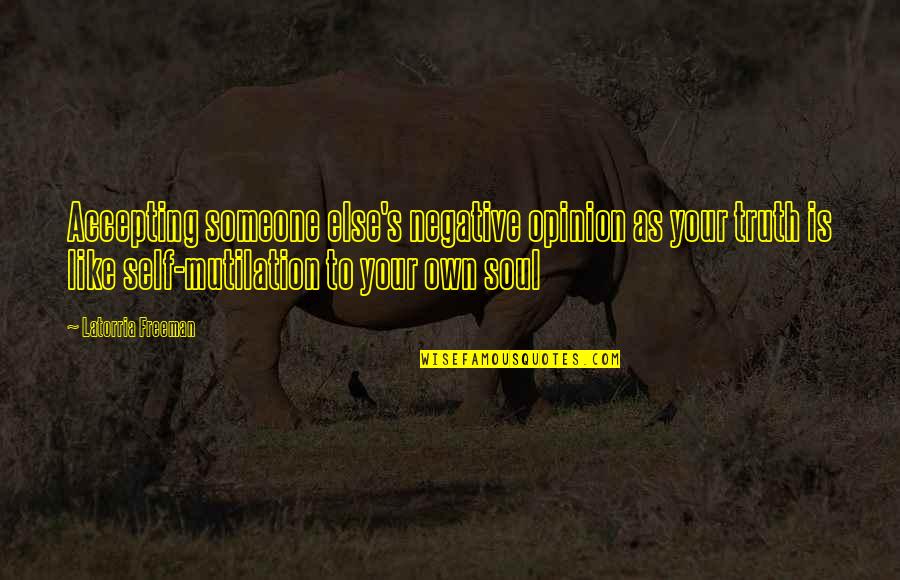 Accepting someone else's negative opinion as your truth is like self-mutilation to your own soul
—
Latorria Freeman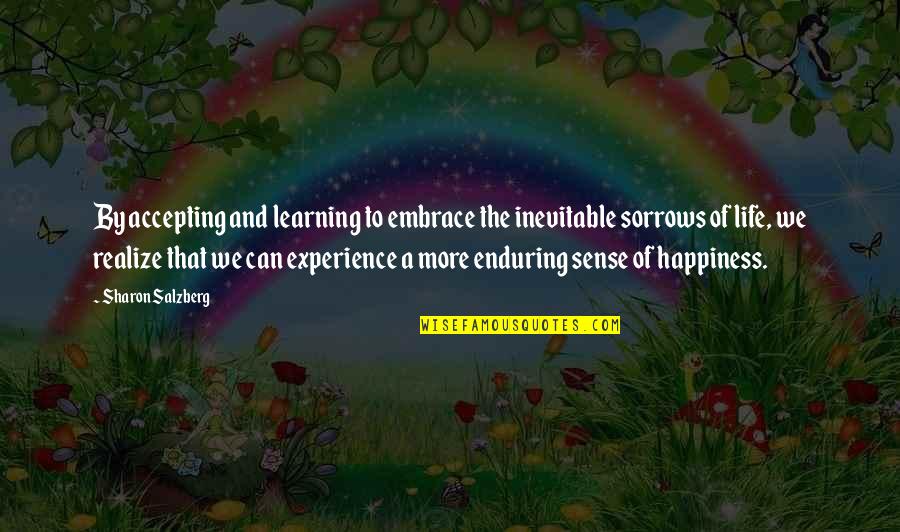 By accepting and learning to embrace the inevitable sorrows of life, we realize that we can experience a more enduring sense of happiness.
—
Sharon Salzberg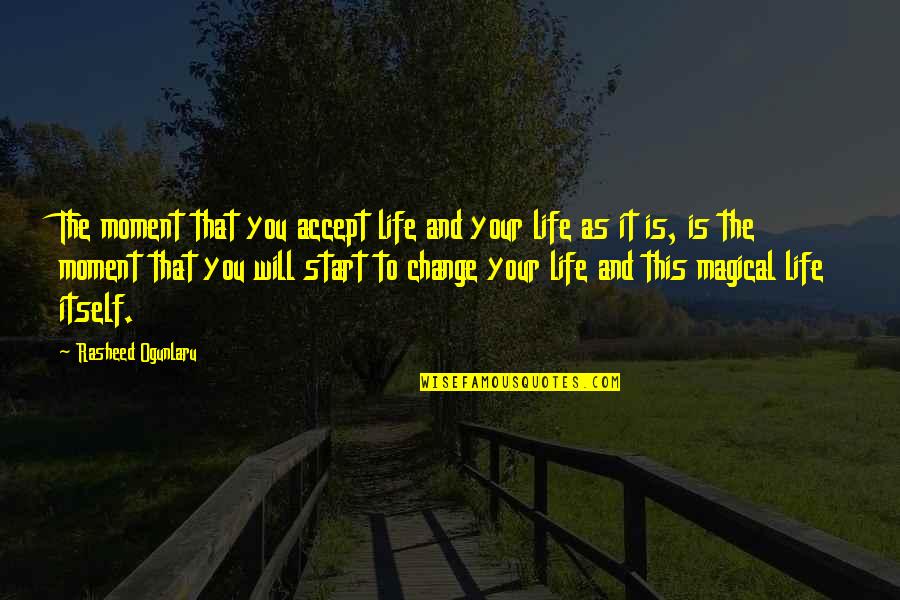 The moment that you accept life and your life as it is, is the moment that you will start to change your life and this magical life itself.
—
Rasheed Ogunlaru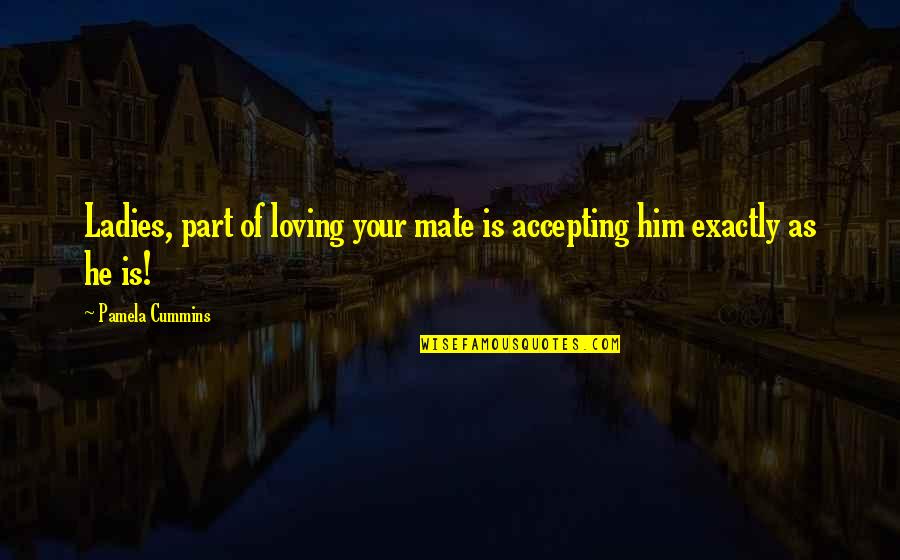 Ladies, part of loving your mate is accepting him exactly as he is!
—
Pamela Cummins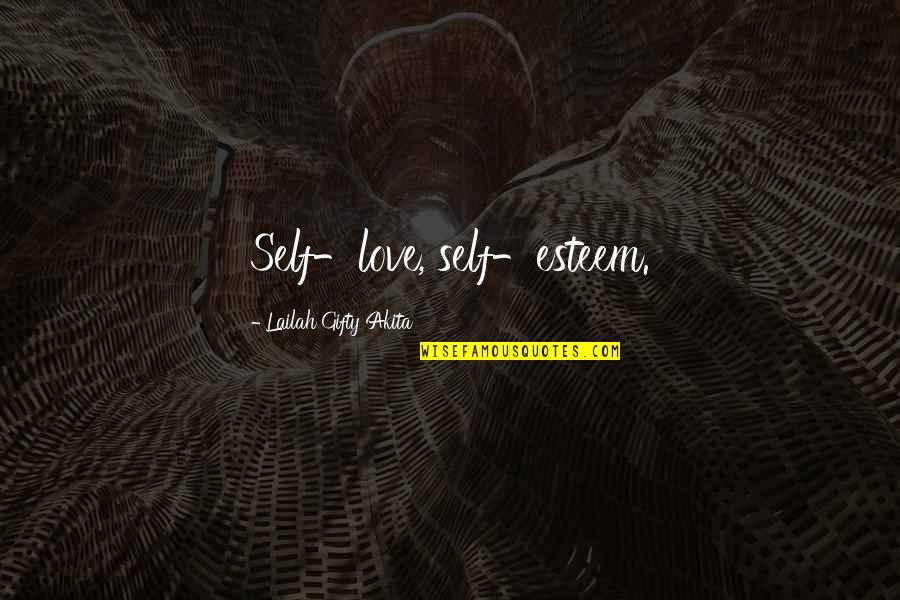 Self-love, self-esteem.
—
Lailah Gifty Akita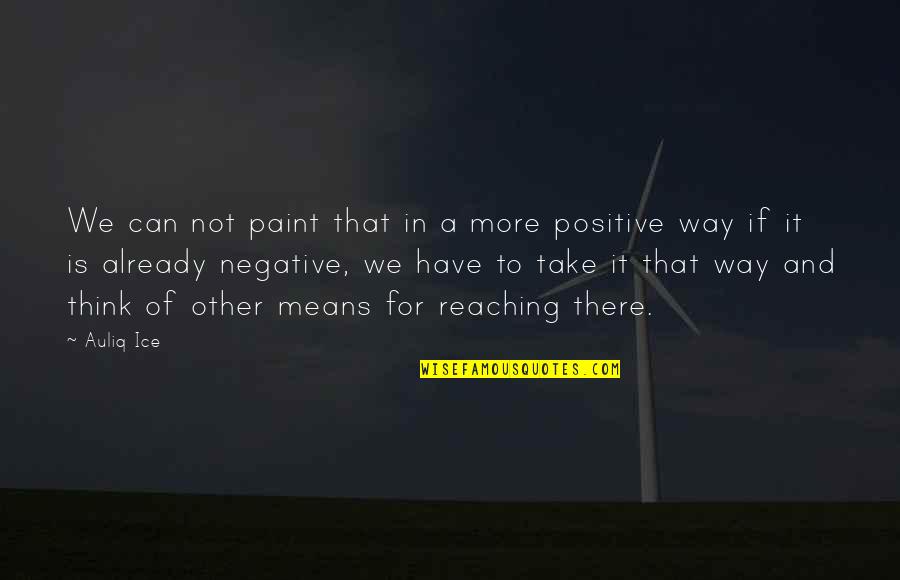 We can not paint that in a more positive way if it is already negative, we have to take it that way and think of other means for reaching there. —
Auliq Ice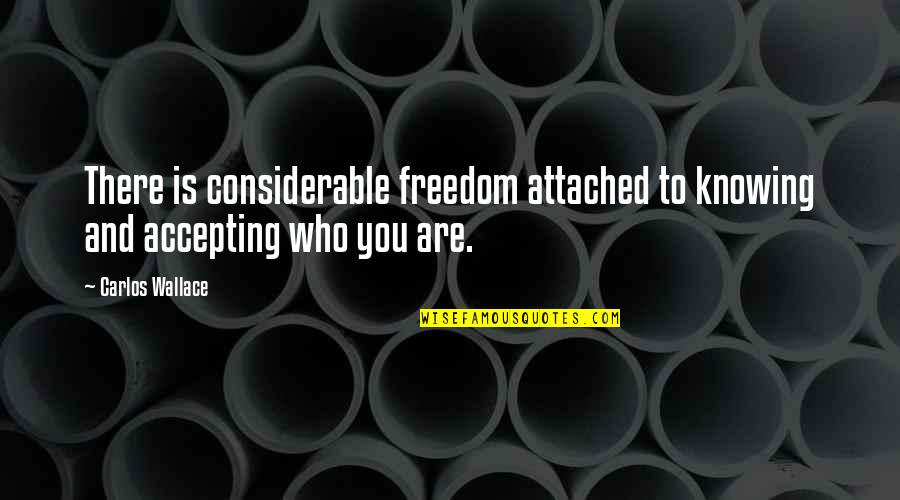 There is considerable freedom attached to knowing and accepting who you are. —
Carlos Wallace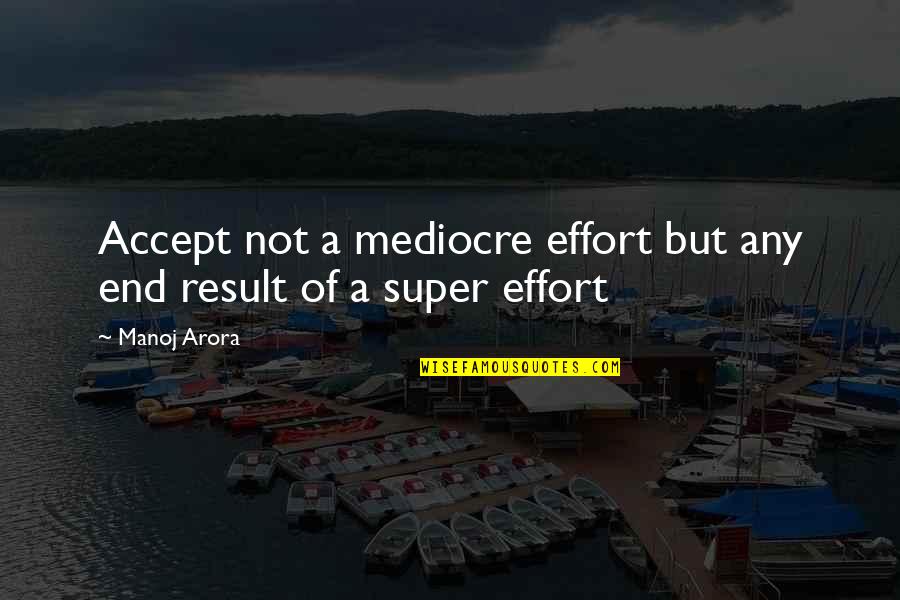 Accept not a mediocre effort but any end result of a super effort —
Manoj Arora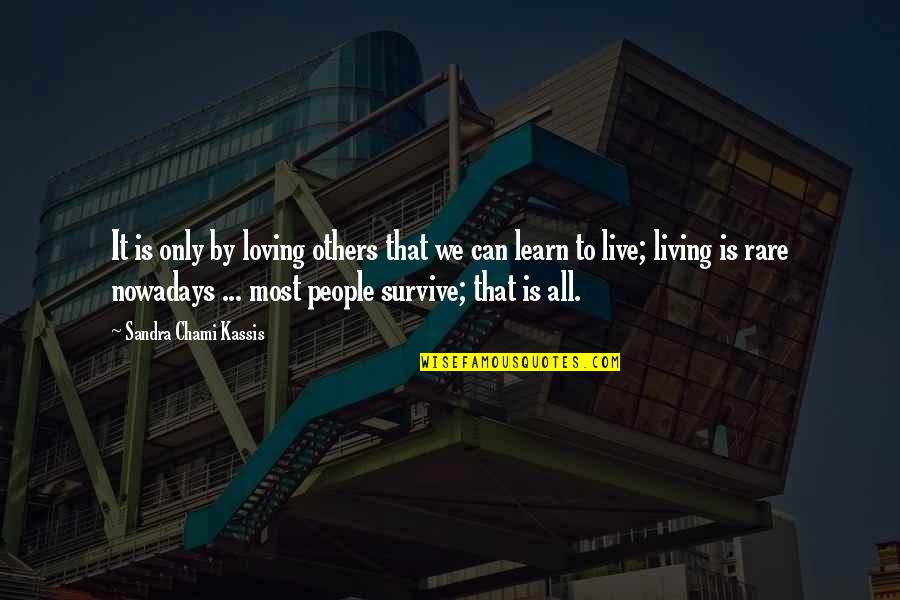 It is only by loving others that we can learn to live; living is rare nowadays ... most people survive; that is all. —
Sandra Chami Kassis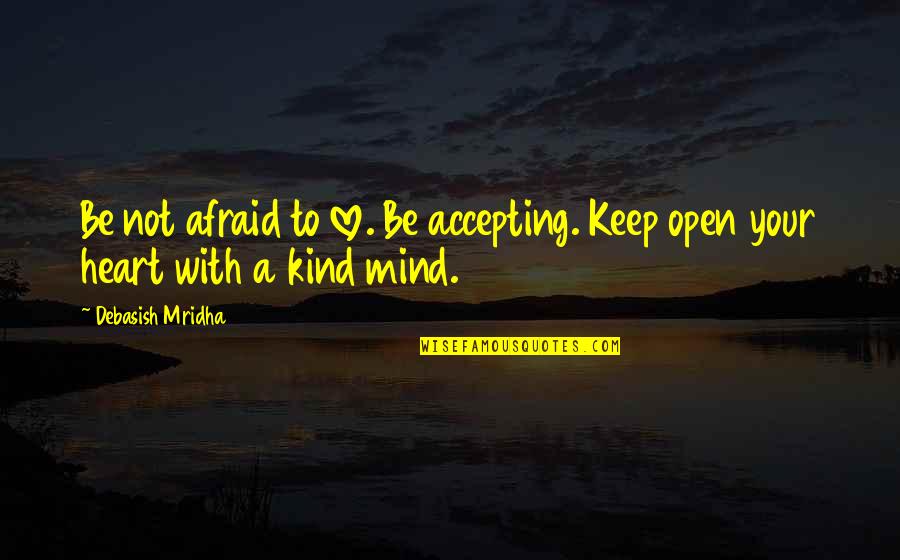 Be not afraid to love. Be accepting. Keep open your heart with a kind mind. —
Debasish Mridha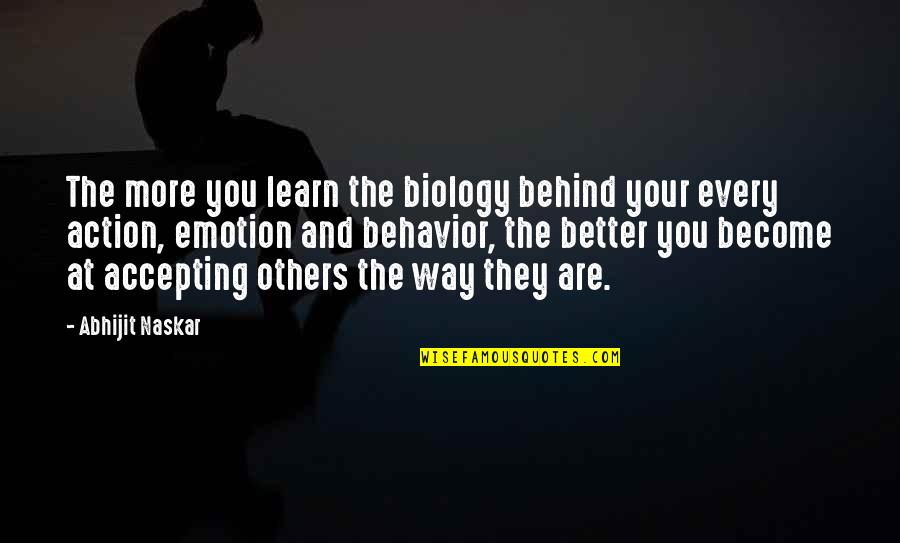 The more you learn the biology behind your every action, emotion and behavior, the better you become at accepting others the way they are. —
Abhijit Naskar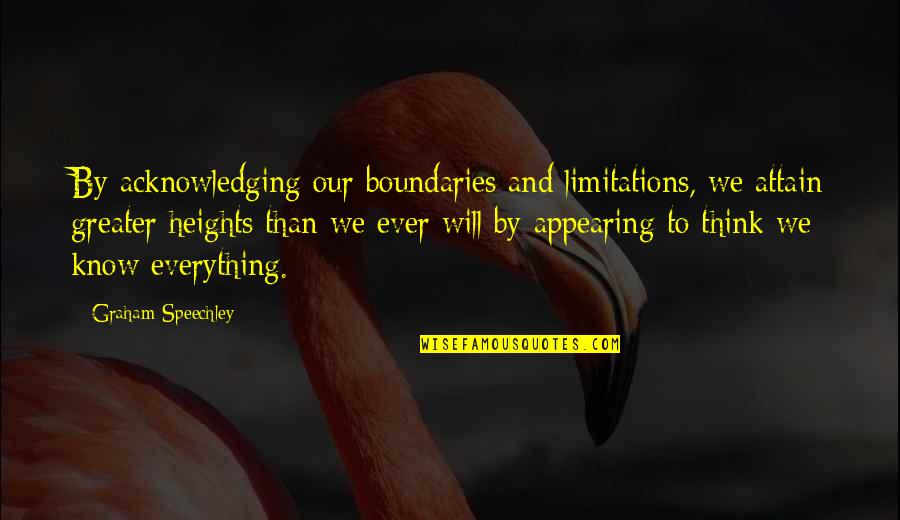 By acknowledging our boundaries and limitations, we attain greater heights than we ever will by appearing to think we know everything. —
Graham Speechley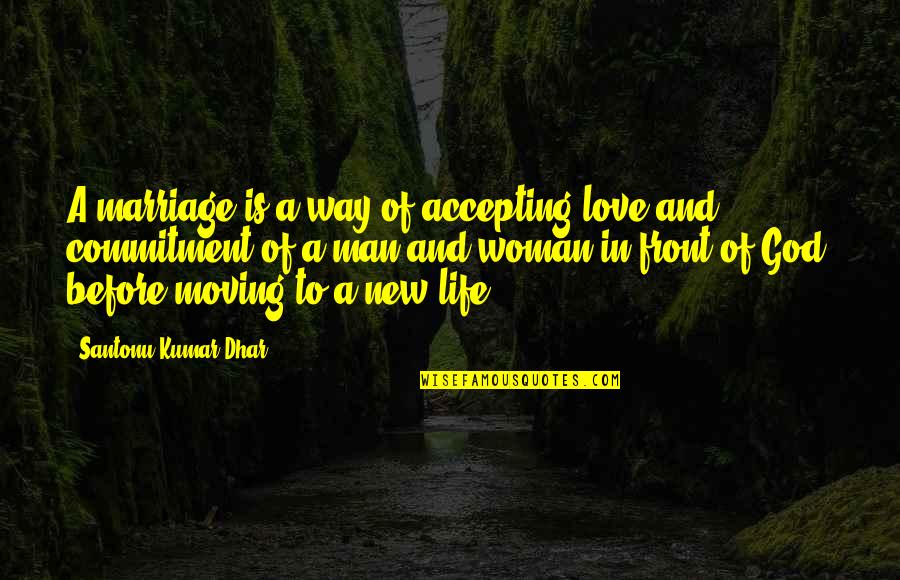 A marriage is a way of accepting love and commitment of a man and woman in front of God, before moving to a new life. —
Santonu Kumar Dhar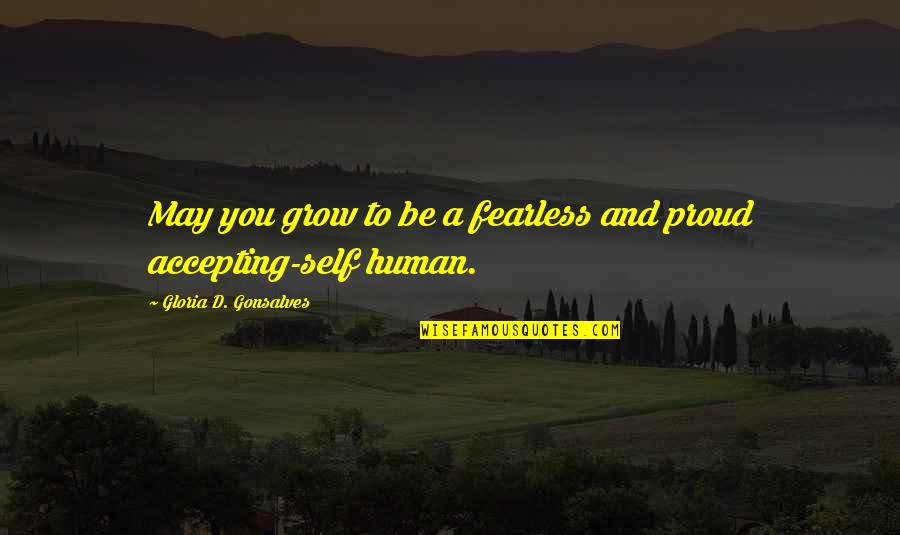 May you grow to be a fearless and proud accepting-self human. —
Gloria D. Gonsalves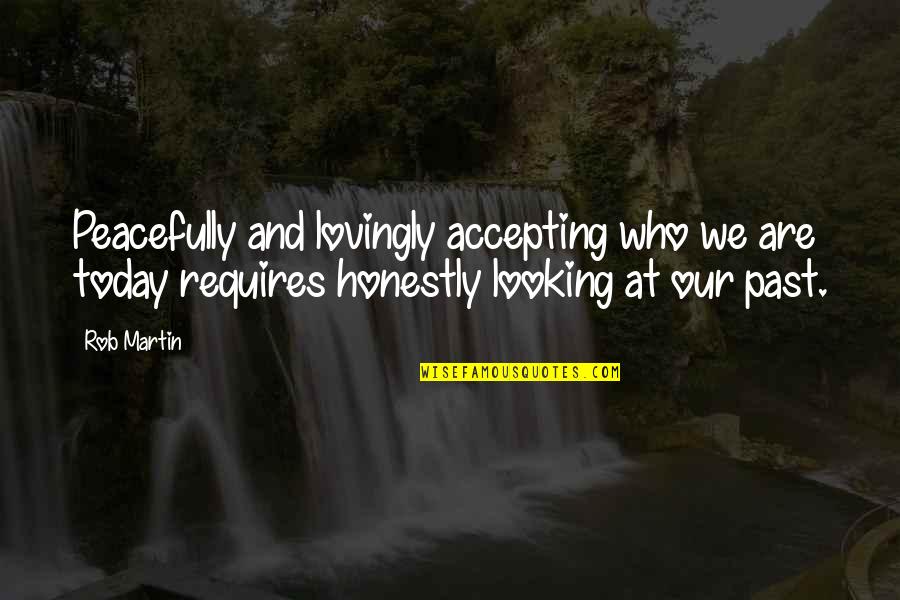 Peacefully and lovingly accepting who we are today requires honestly looking at our past. —
Rob Martin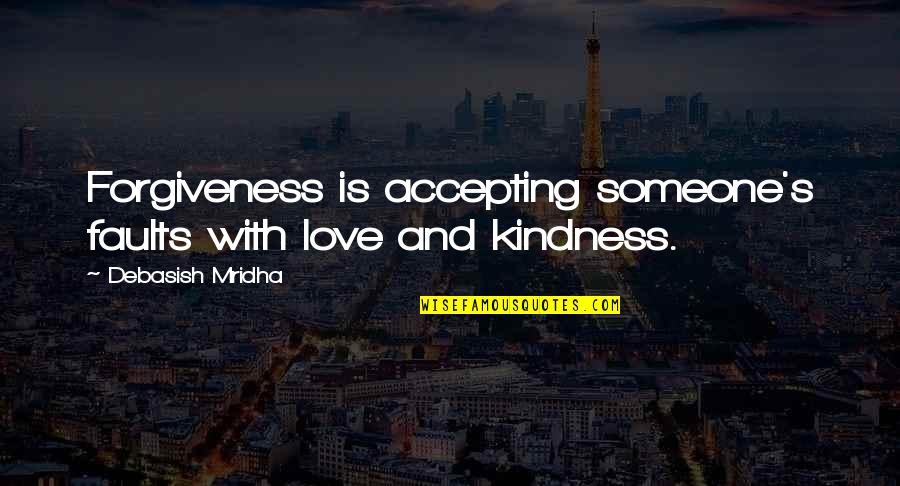 Forgiveness is accepting someone's faults with love and kindness. —
Debasish Mridha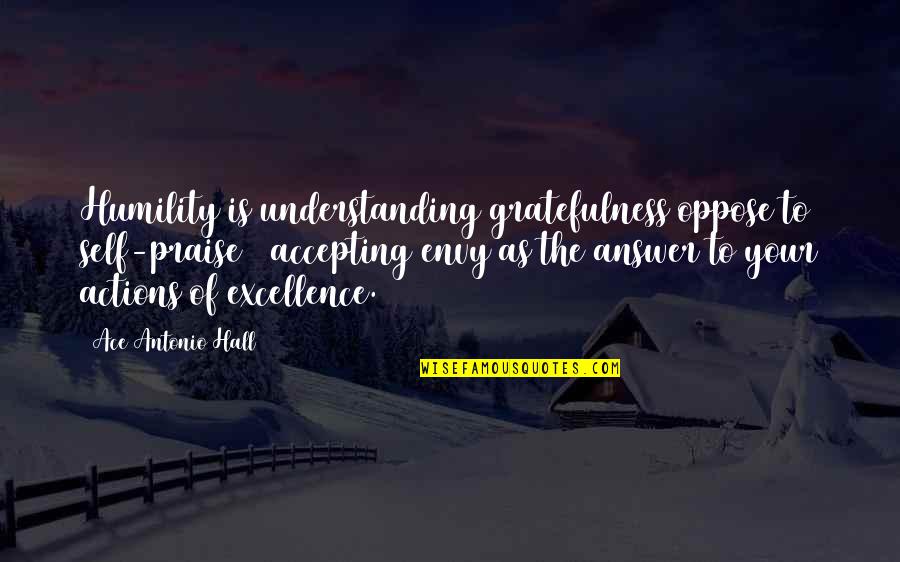 Humility is understanding gratefulness oppose to self-praise & accepting envy as the answer to your actions of excellence. —
Ace Antonio Hall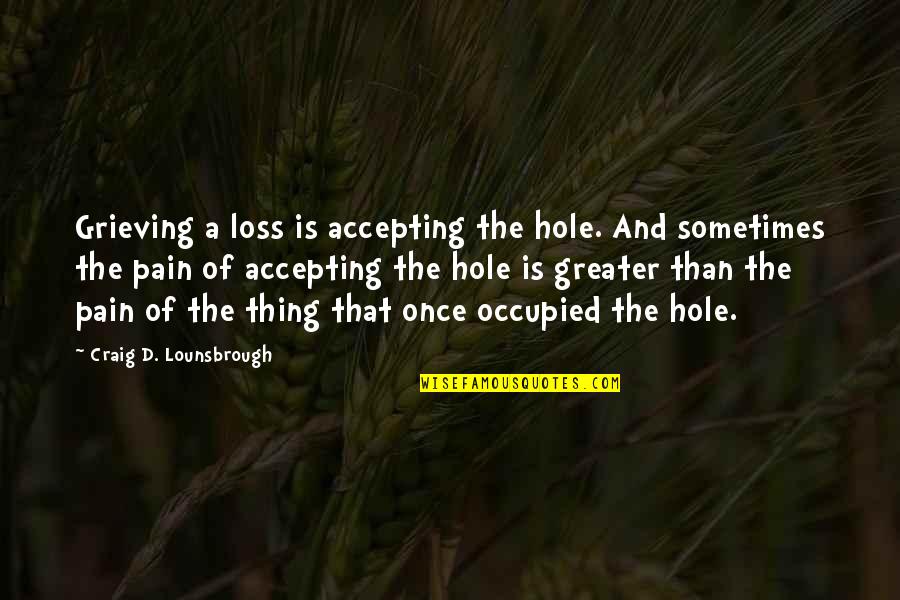 Grieving a loss is accepting the hole. And sometimes the pain of accepting the hole is greater than the pain of the thing that once occupied the hole. —
Craig D. Lounsbrough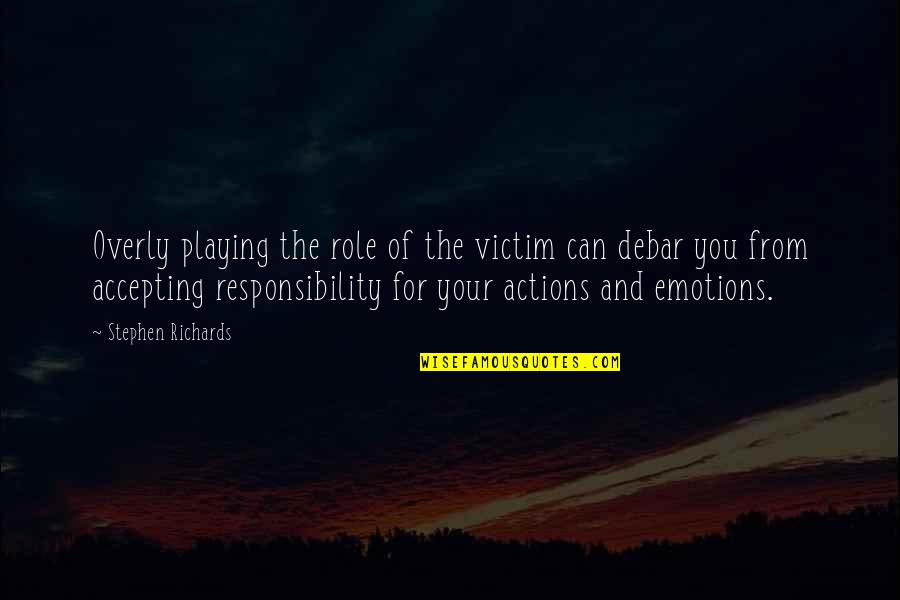 Overly playing the role of the victim can debar you from accepting responsibility for your actions and emotions. —
Stephen Richards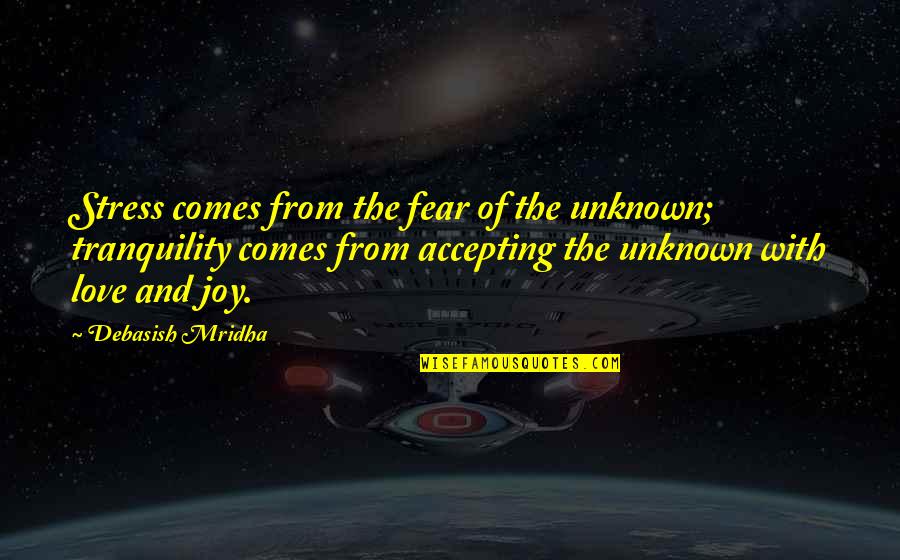 Stress comes from the fear of the unknown; tranquility comes from accepting the unknown with love and joy. —
Debasish Mridha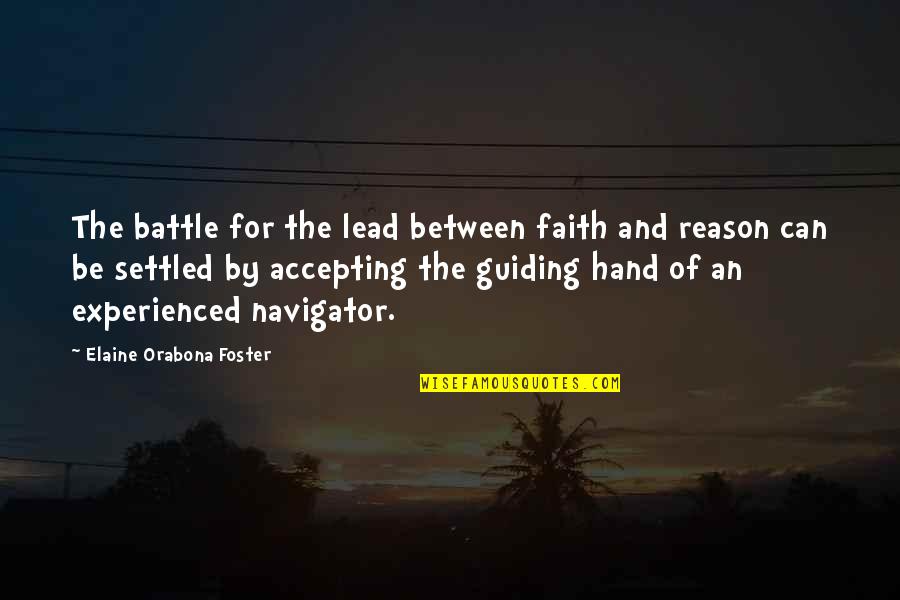 The battle for the lead between faith and reason can be settled by accepting the guiding hand of an experienced navigator. —
Elaine Orabona Foster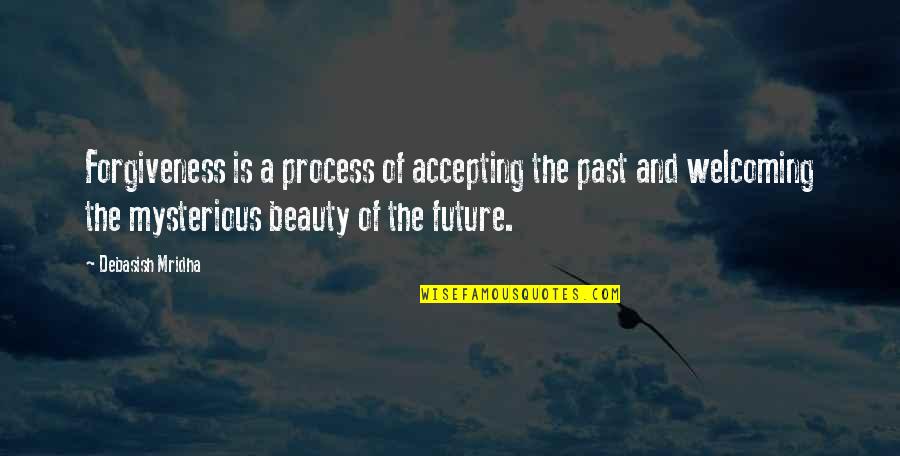 Forgiveness is a process of accepting the past and welcoming the mysterious beauty of the future. —
Debasish Mridha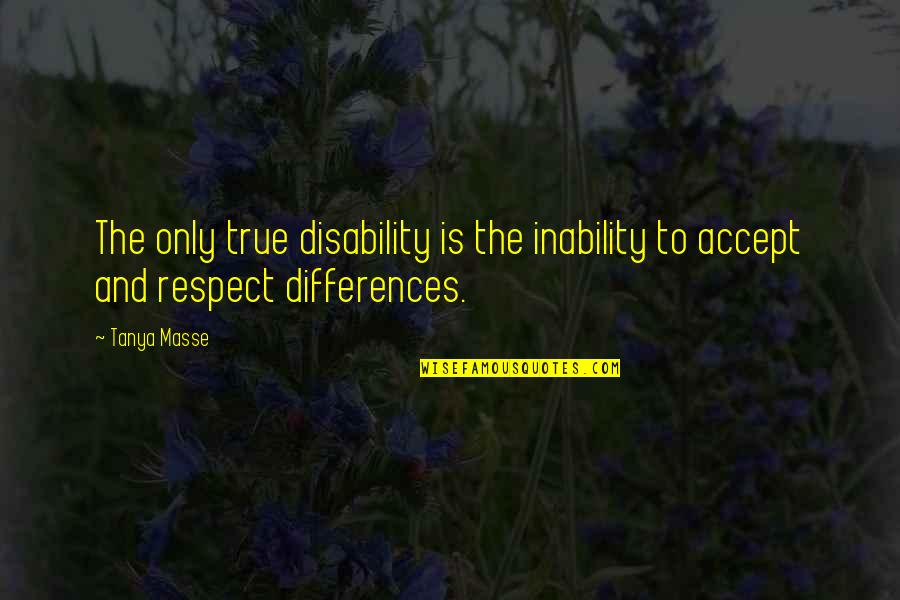 The only true disability is the inability to accept and respect differences. —
Tanya Masse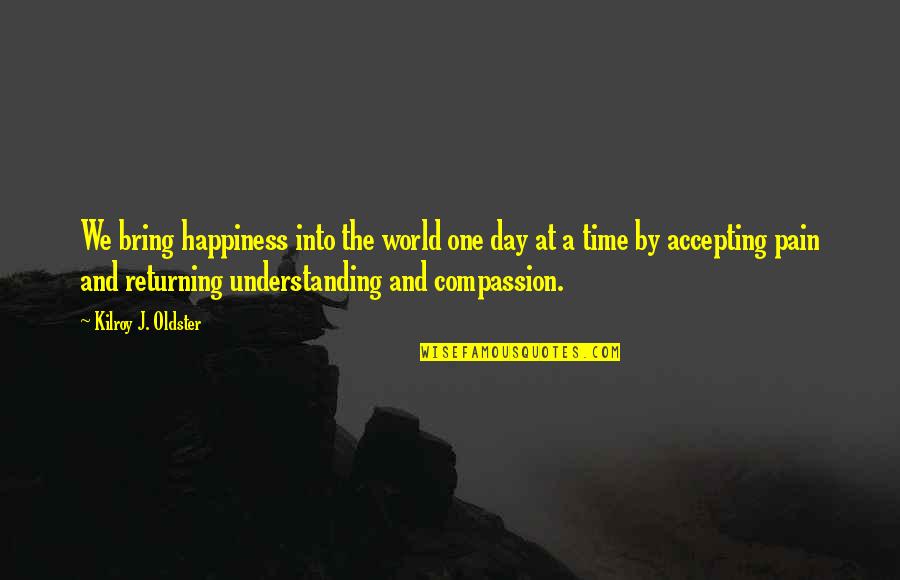 We bring happiness into the world one day at a time by accepting pain and returning understanding and compassion. —
Kilroy J. Oldster