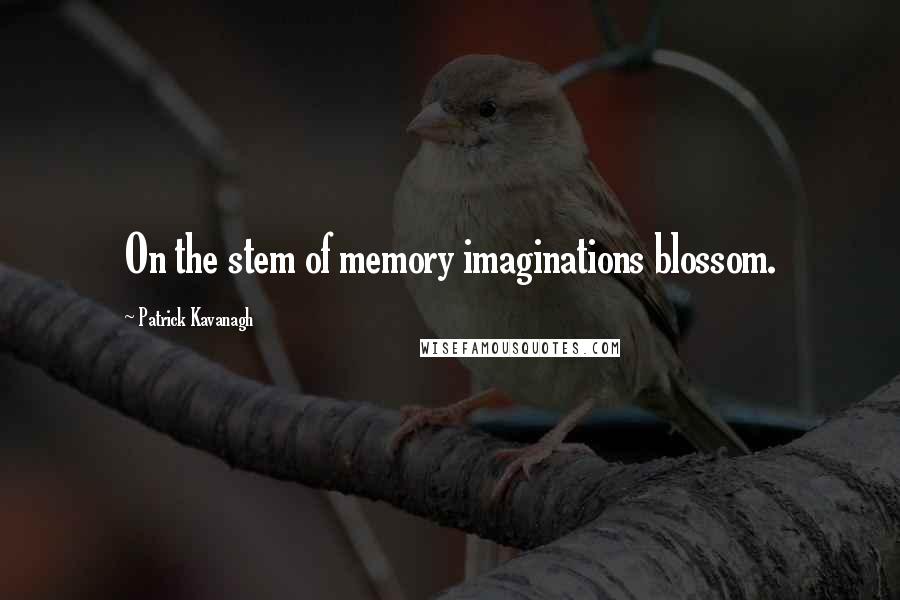 On the stem of memory imaginations blossom.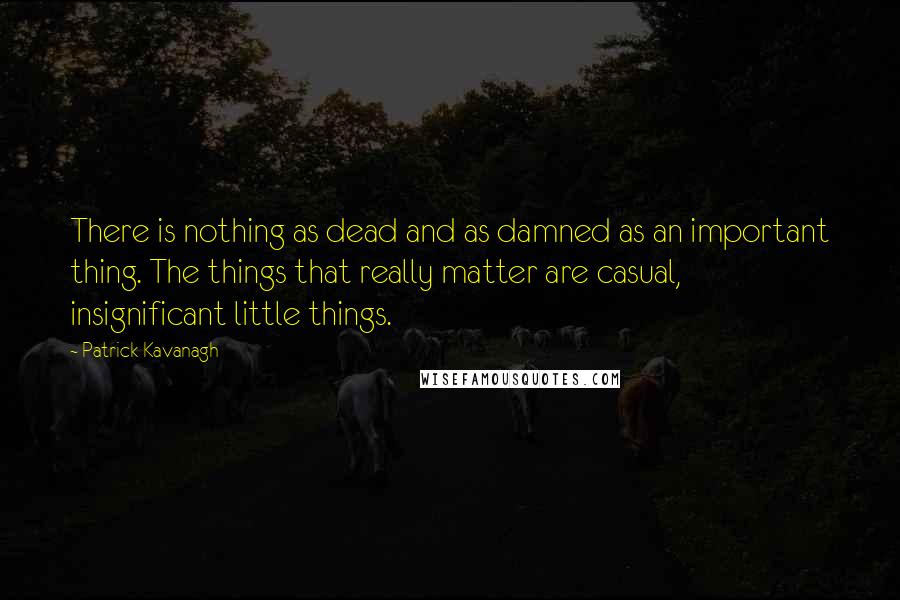 There is nothing as dead and as damned as an important thing. The things that really matter are casual, insignificant little things.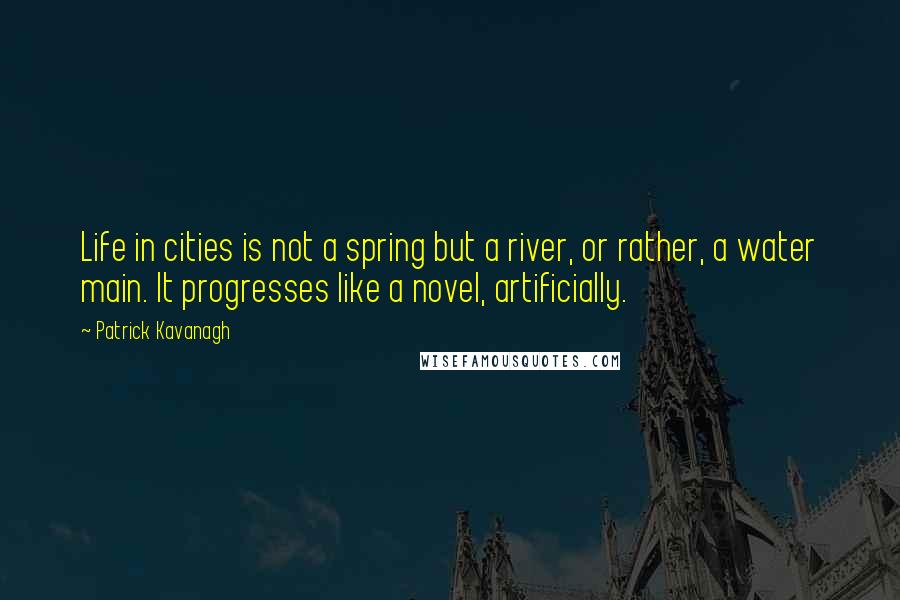 Life in cities is not a spring but a river, or rather, a water main. It progresses like a novel, artificially.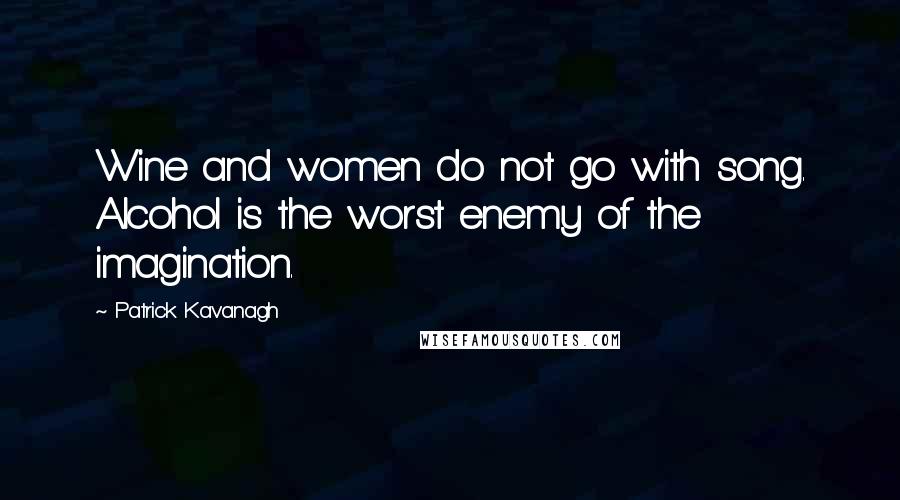 Wine and women do not go with song. Alcohol is the worst enemy of the imagination.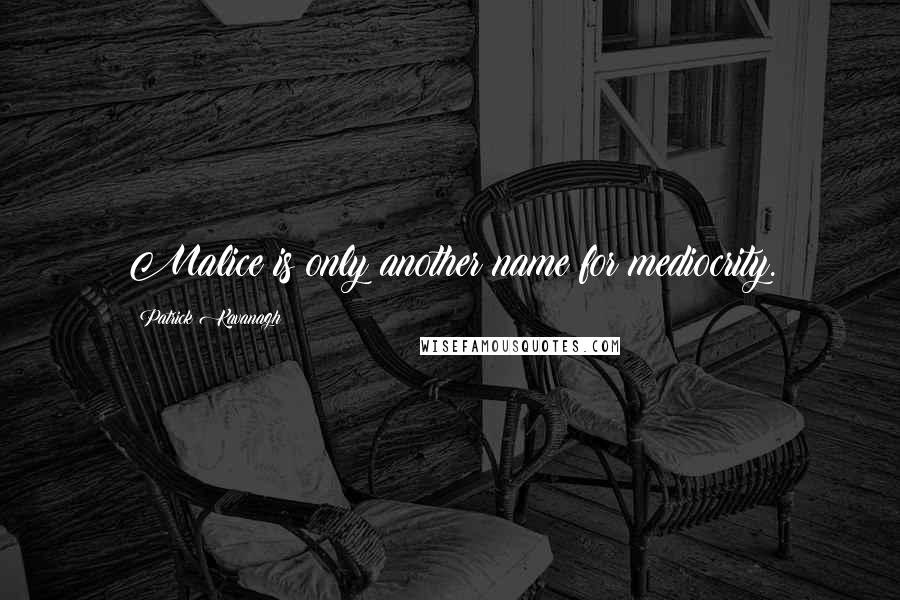 Malice is only another name for mediocrity.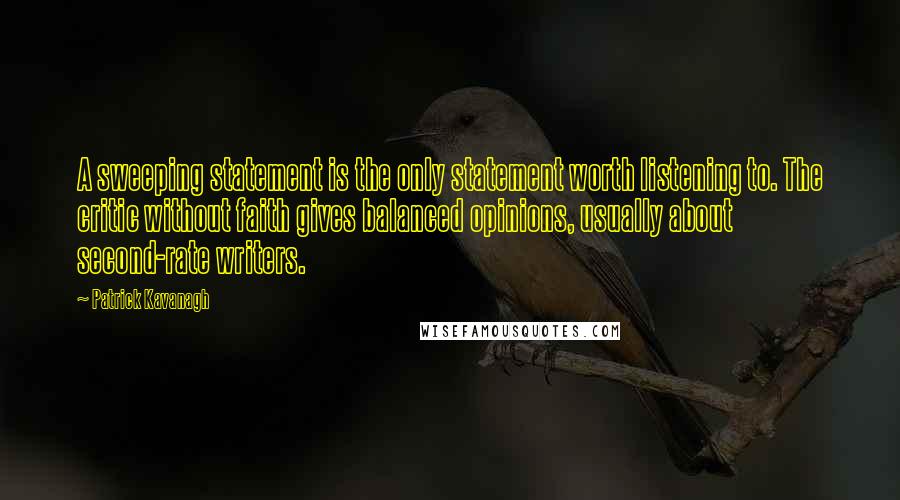 A sweeping statement is the only statement worth listening to. The critic without faith gives balanced opinions, usually about second-rate writers.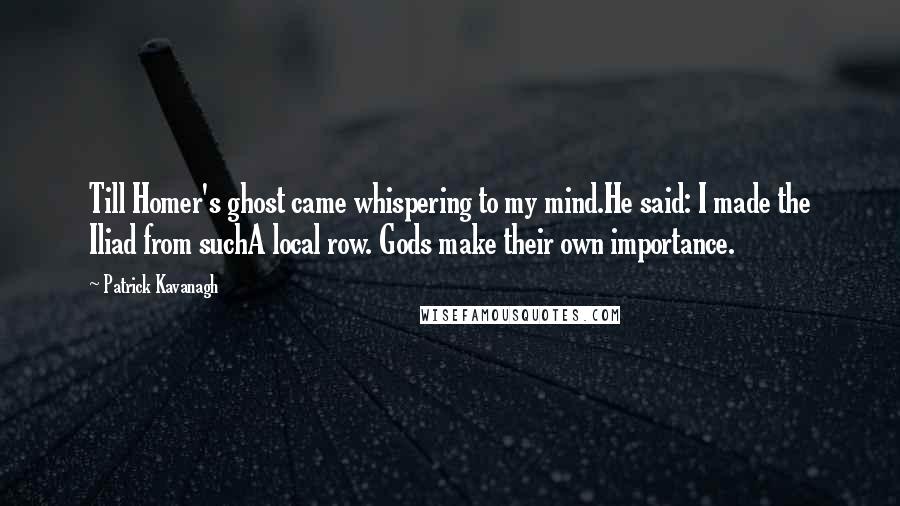 Till Homer's ghost came whispering to my mind.He said: I made the Iliad from such
A local row. Gods make their own importance.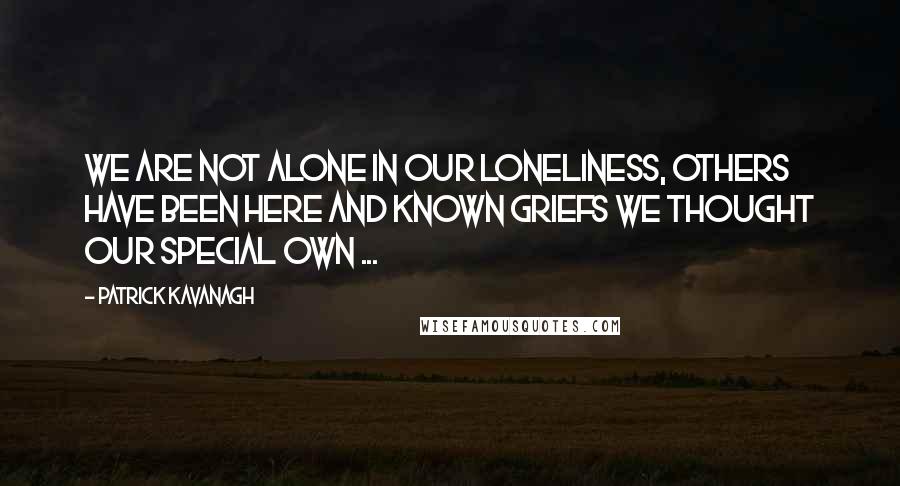 We are not alone in our loneliness, others have been here and known griefs we thought our special own ...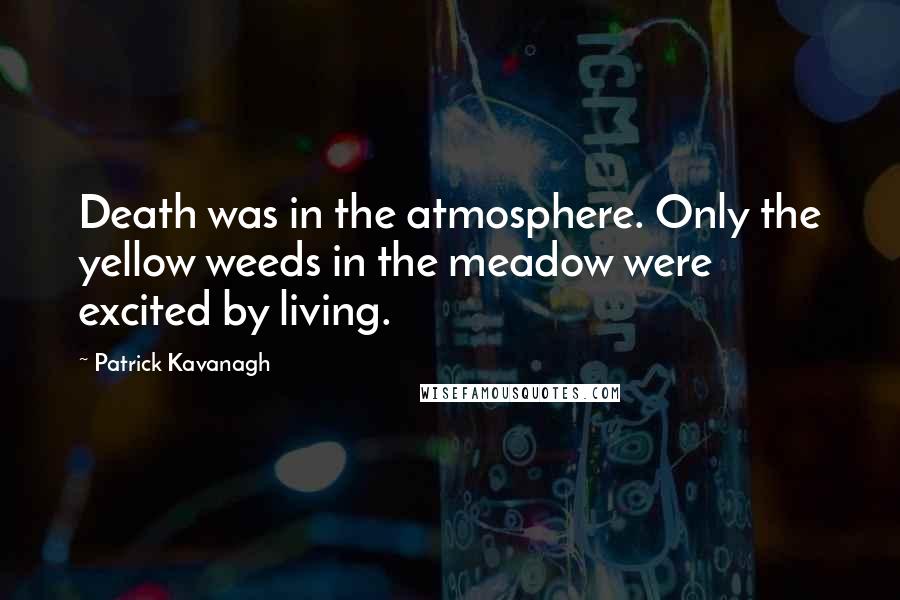 Death was in the atmosphere. Only the yellow weeds in the meadow were excited by living.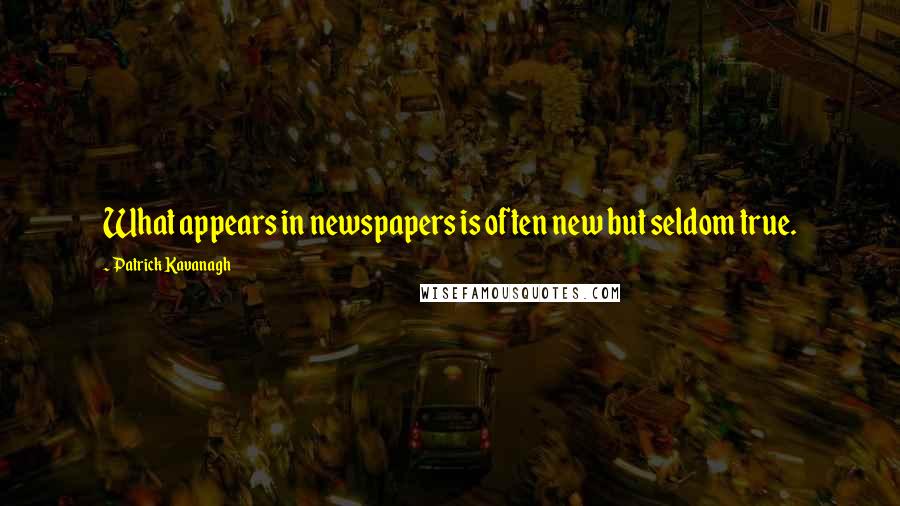 What appears in newspapers is often new but seldom true.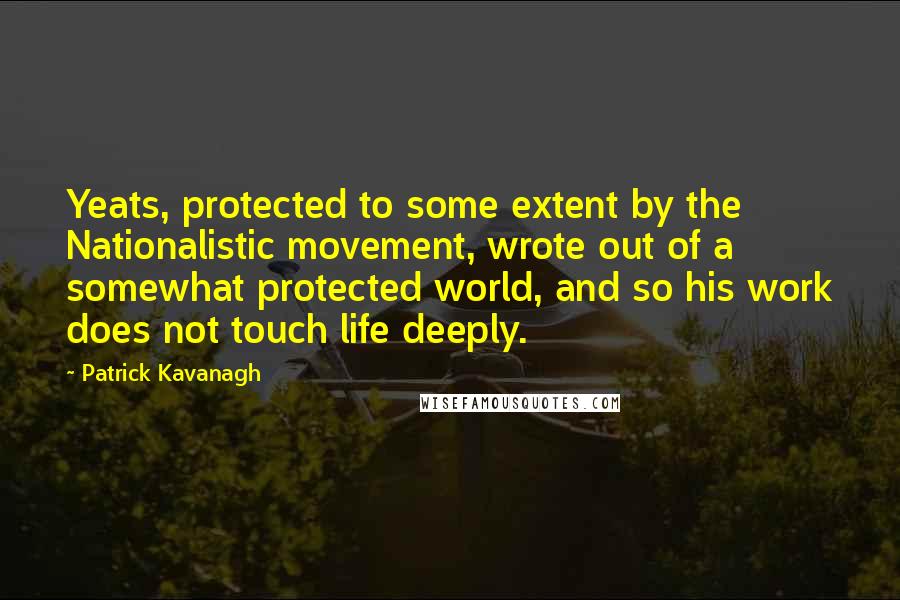 Yeats, protected to some extent by the Nationalistic movement, wrote out of a somewhat protected world, and so his work does not touch life deeply.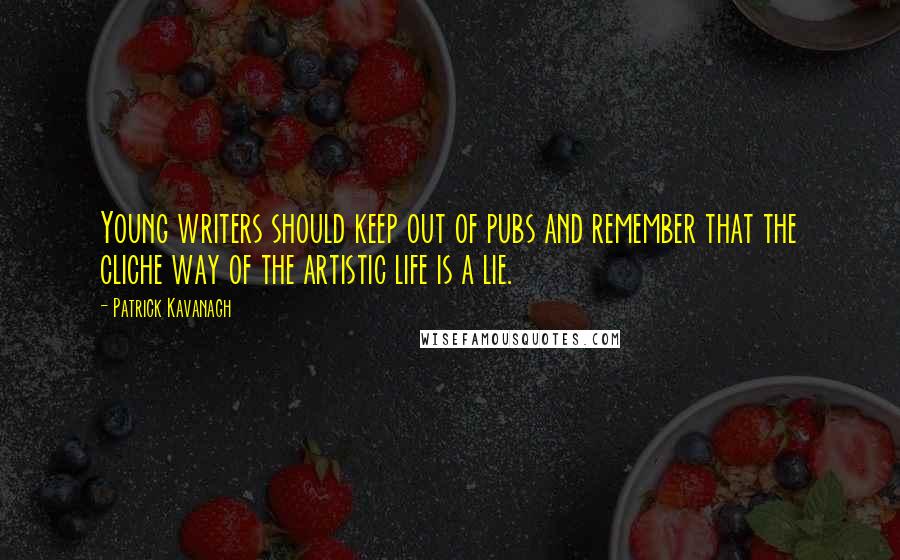 Young writers should keep out of pubs and remember that the cliche way of the artistic life is a lie.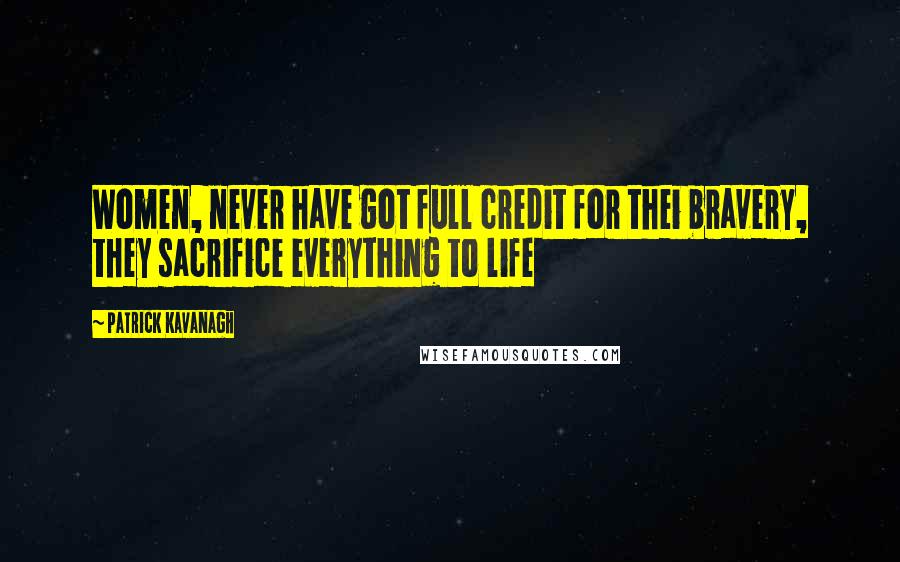 Women, never have got full credit for thei bravery, they sacrifice everything to life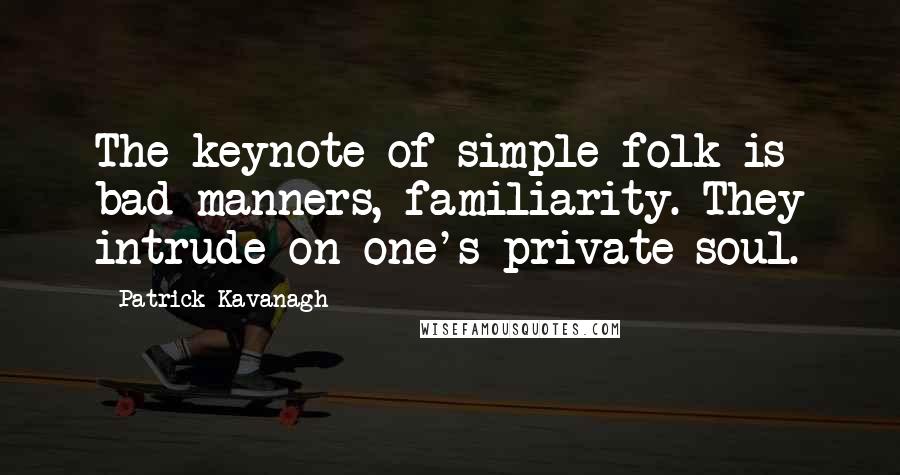 The keynote of simple folk is bad manners, familiarity. They intrude on one's private soul.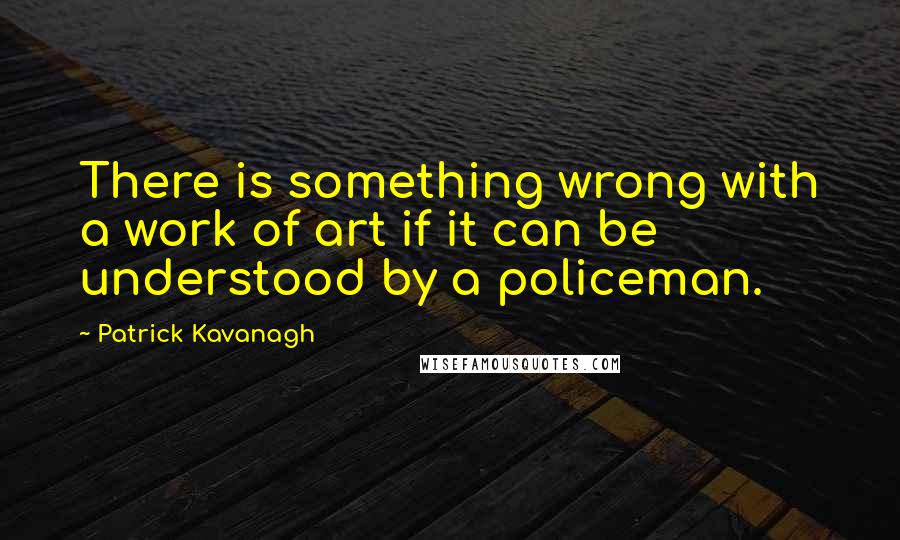 There is something wrong with a work of art if it can be understood by a policeman.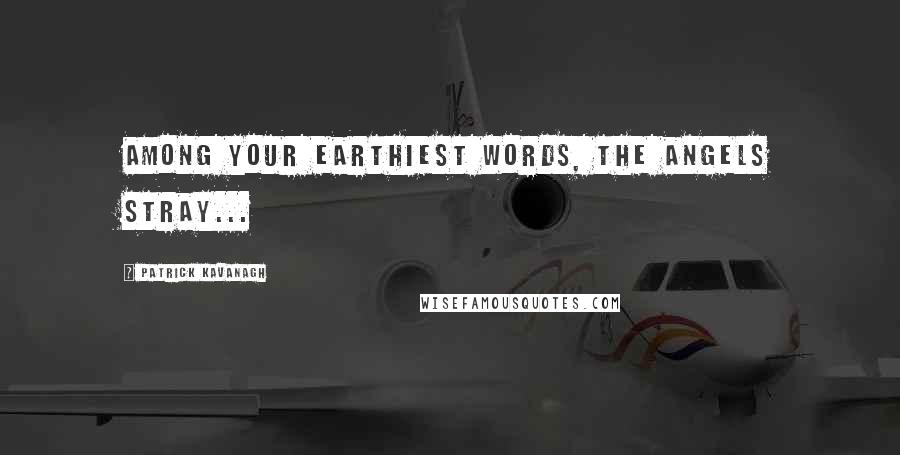 Among your earthiest words, the angels stray...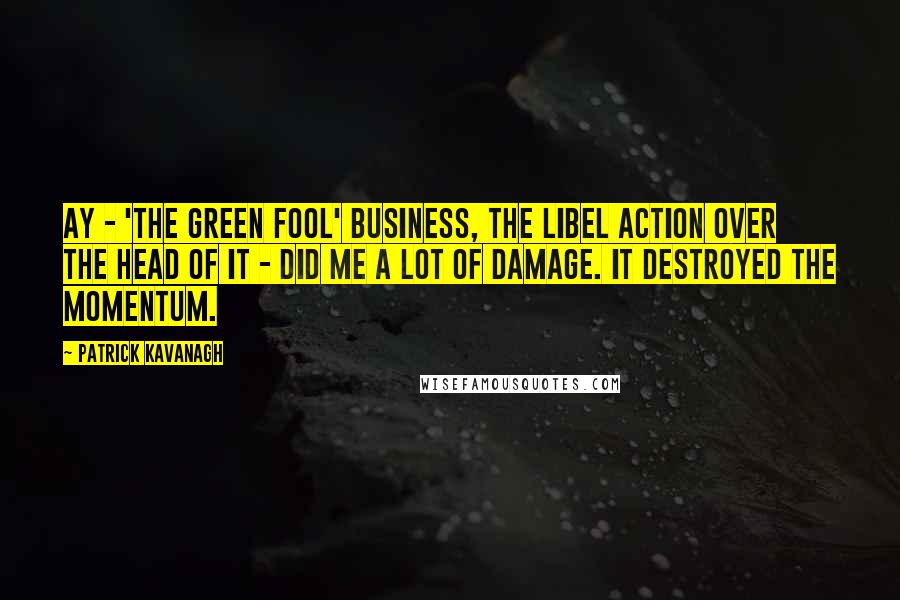 Ay - 'The Green Fool' business, the libel action over the head of it - did me a lot of damage. It destroyed the momentum.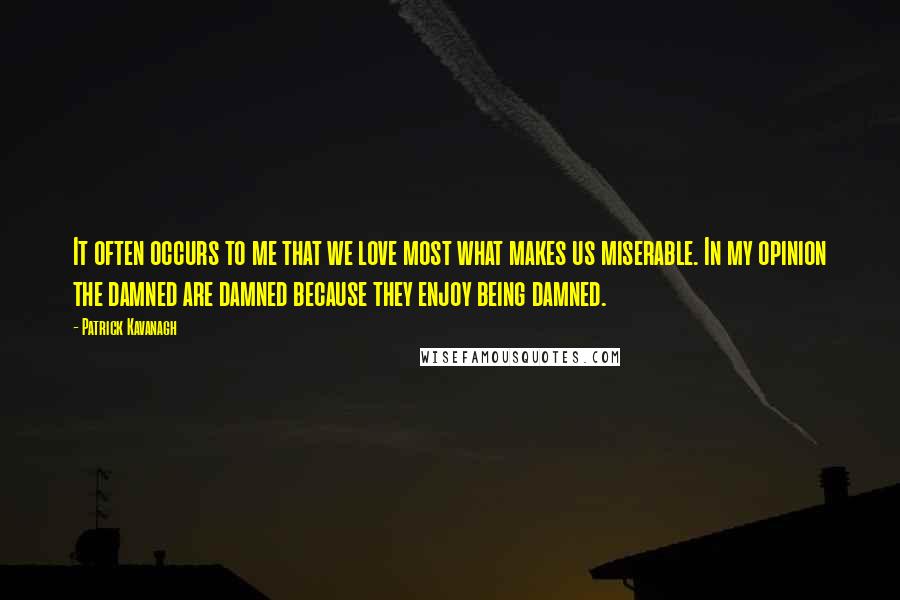 It often occurs to me that we love most what makes us miserable. In my opinion the damned are damned because they enjoy being damned.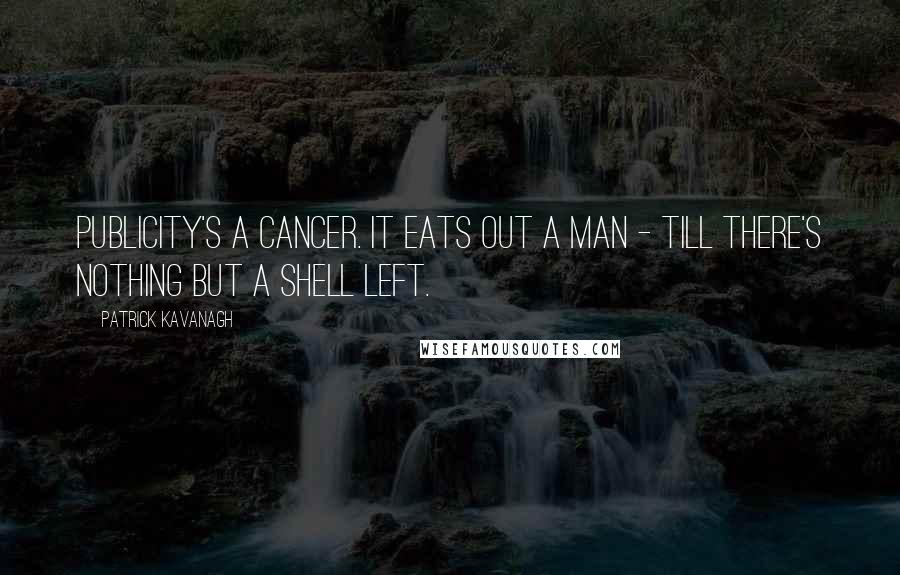 Publicity's a cancer. It eats out a man - till there's nothing but a shell left.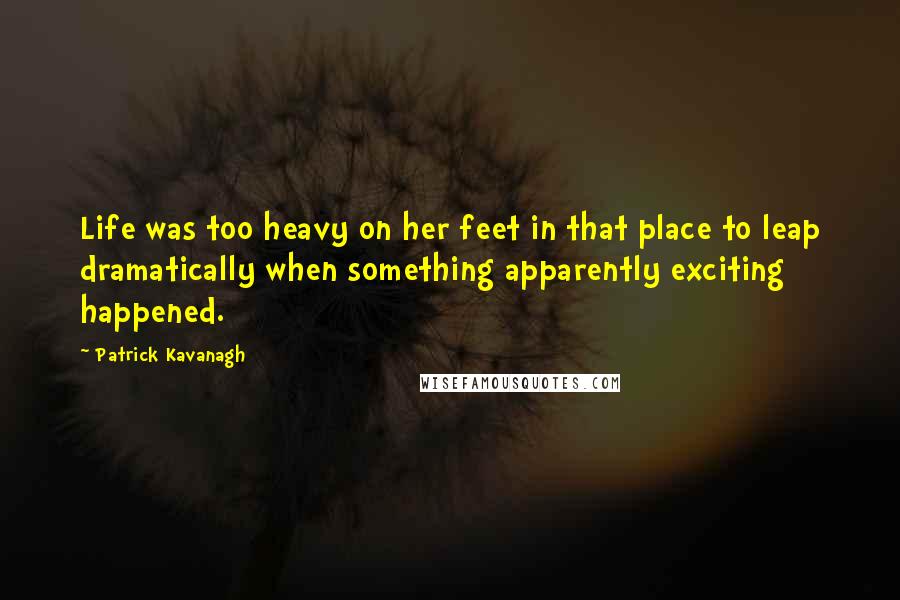 Life was too heavy on her feet in that place to leap dramatically when something apparently exciting happened.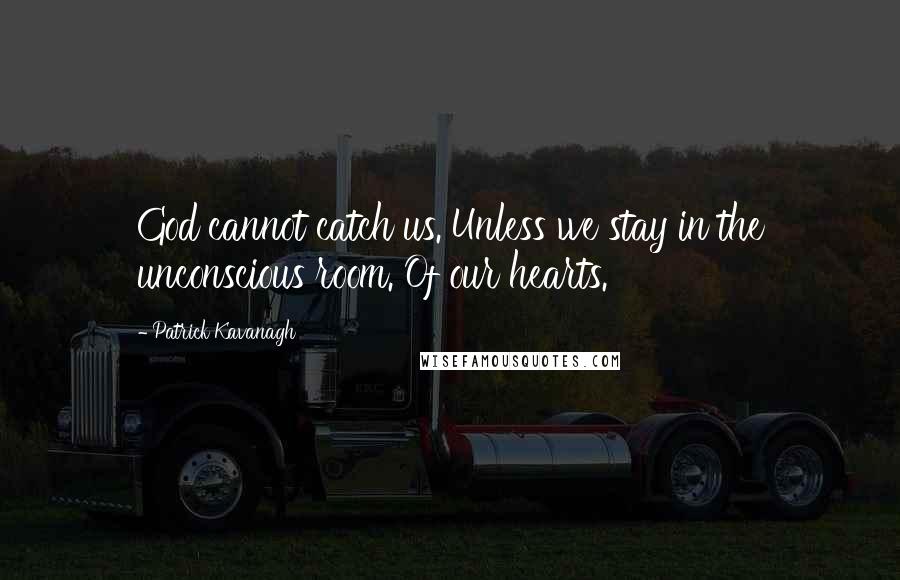 God cannot catch us. Unless we stay in the unconscious room. Of our hearts.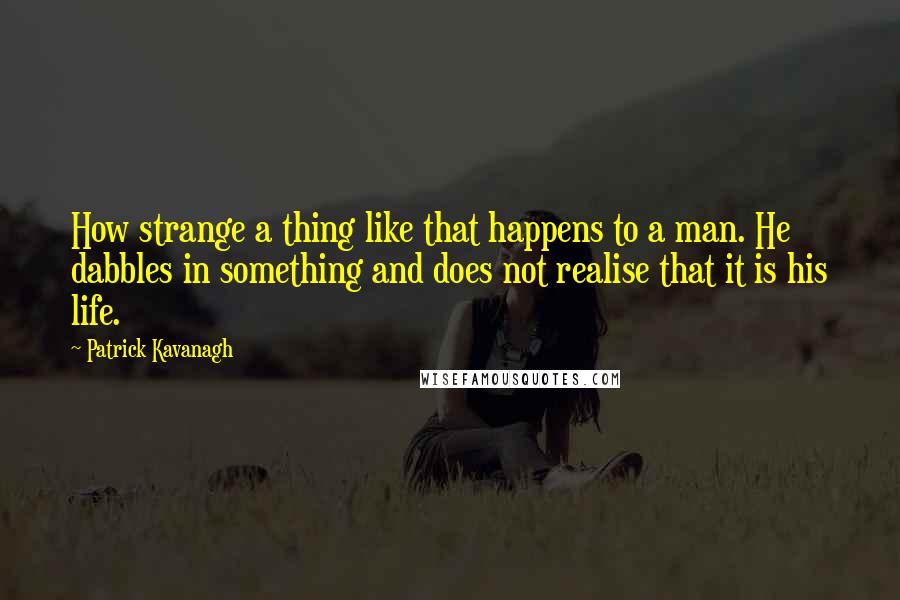 How strange a thing like that happens to a man. He dabbles in something and does not realise that it is his life.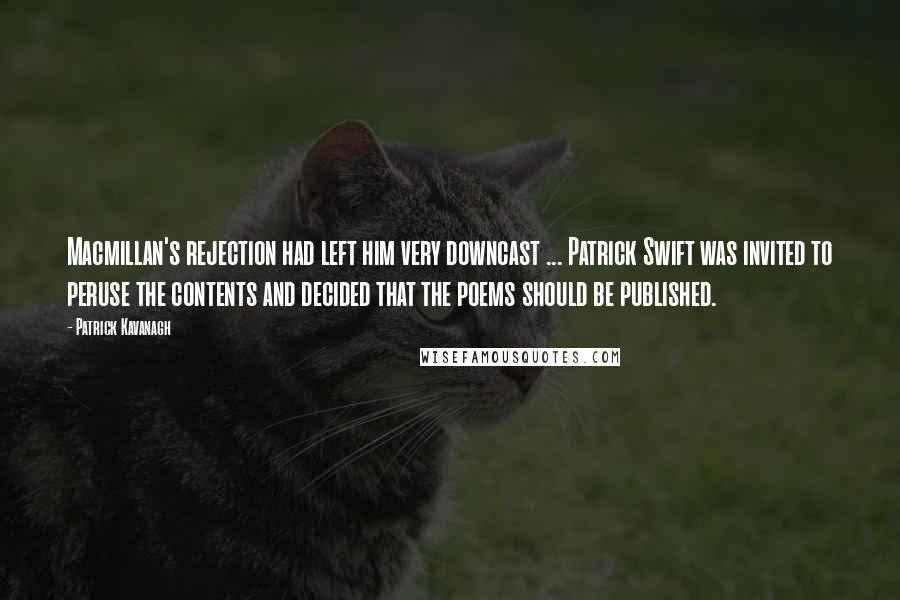 Macmillan's rejection had left him very downcast ... Patrick Swift was invited to peruse the contents and decided that the poems should be published.
The position is: the Gaelic language is no longer the native language; it is dead, yet food is being brought to the graveyard.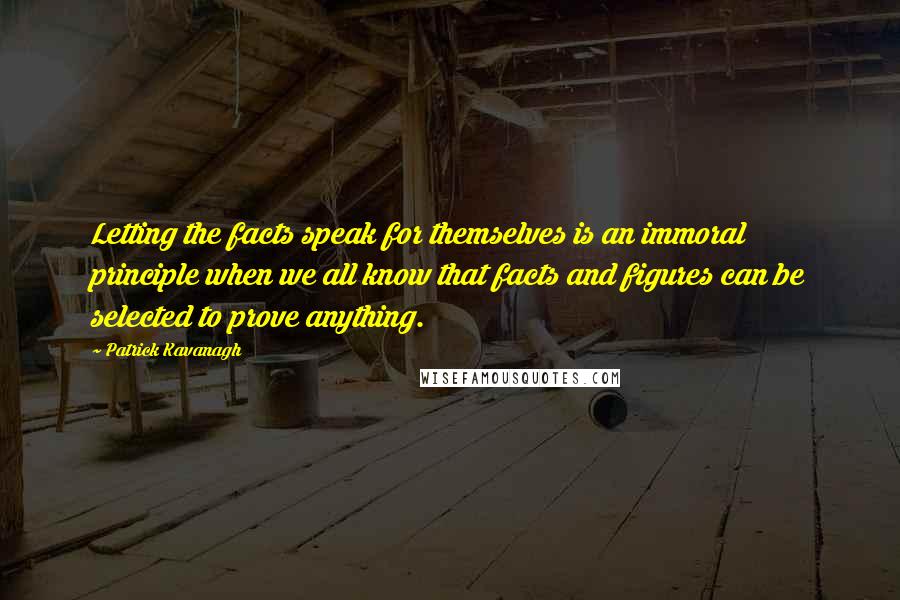 Letting the facts speak for themselves is an immoral principle when we all know that facts and figures can be selected to prove anything.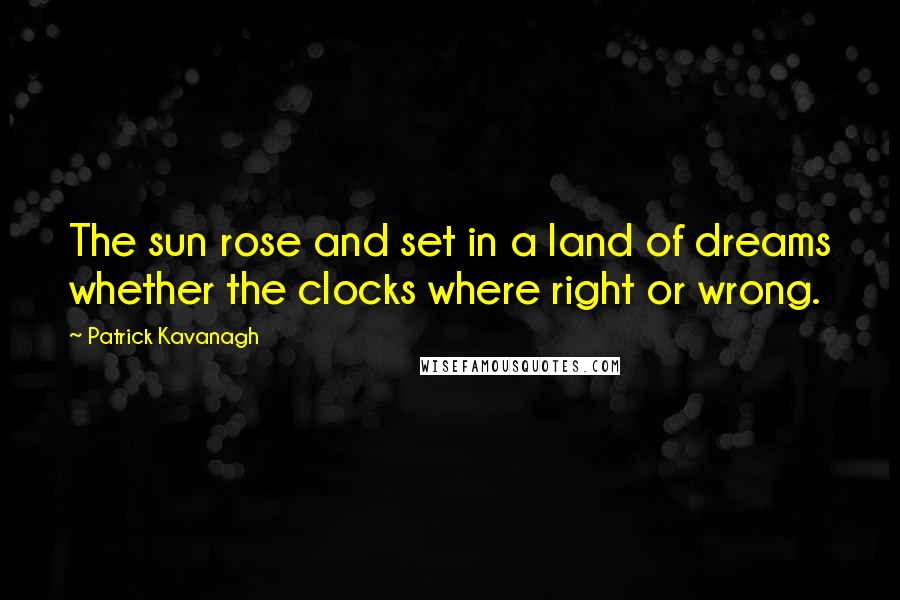 The sun rose and set in a land of dreams whether the clocks where right or wrong.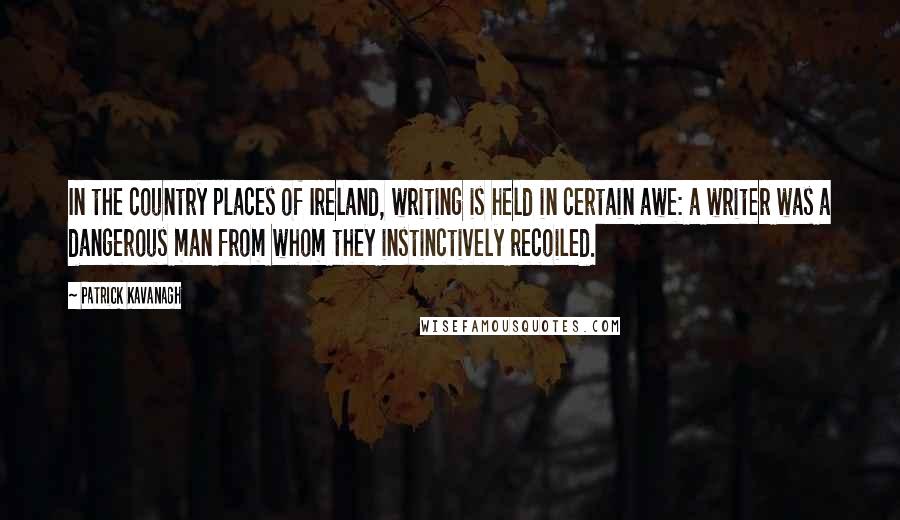 In the country places of Ireland, writing is held in certain awe: a writer was a dangerous man from whom they instinctively recoiled.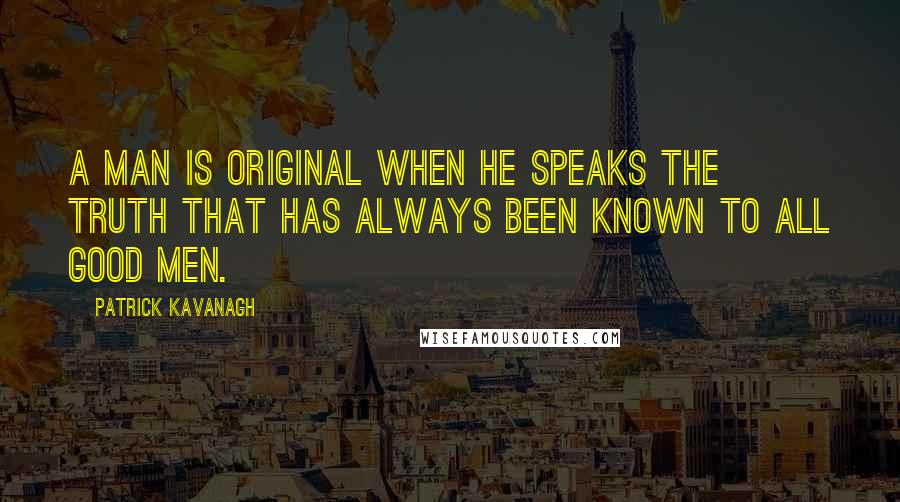 A man is original when he speaks the truth that has always been known to all good men.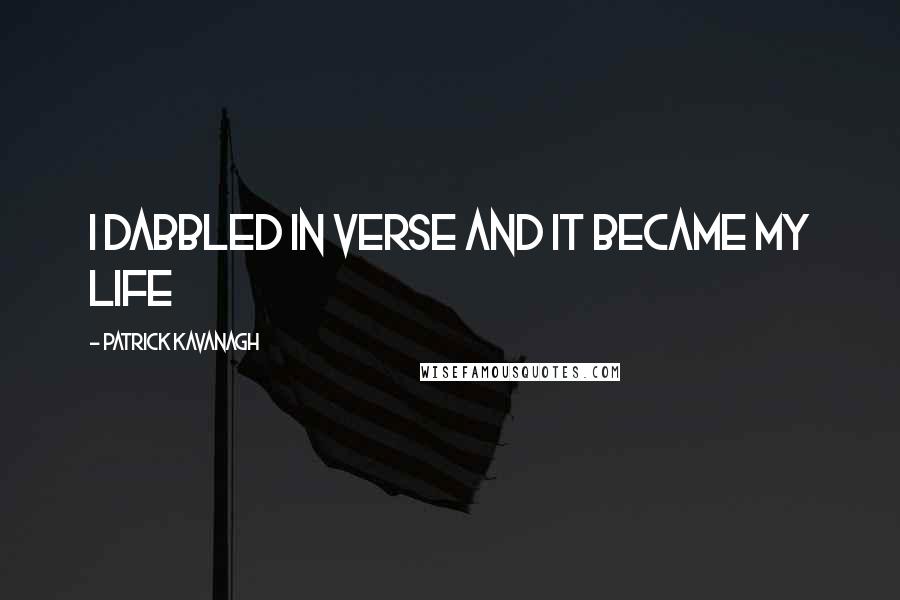 I dabbled in verse and it became my life