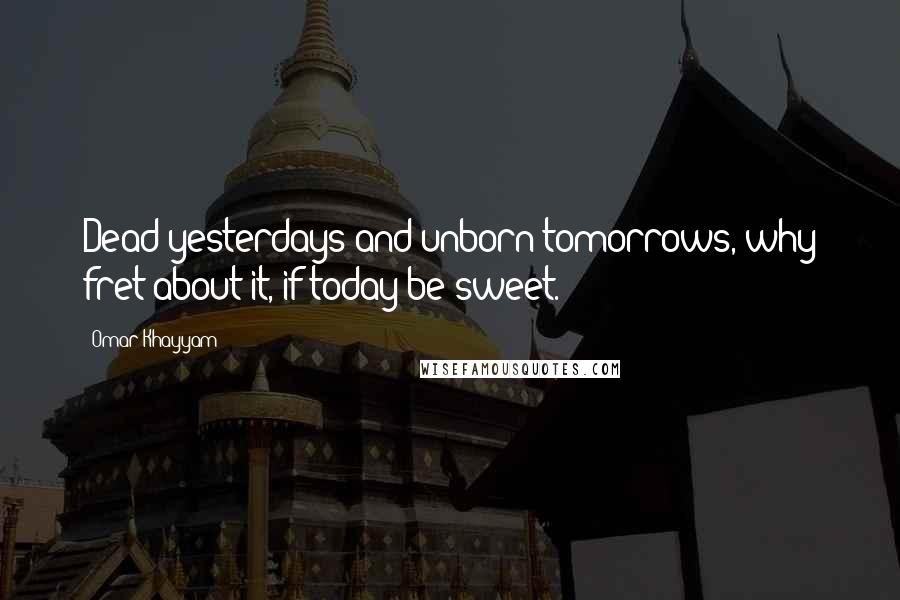 Dead yesterdays and unborn tomorrows, why fret about it, if today be sweet.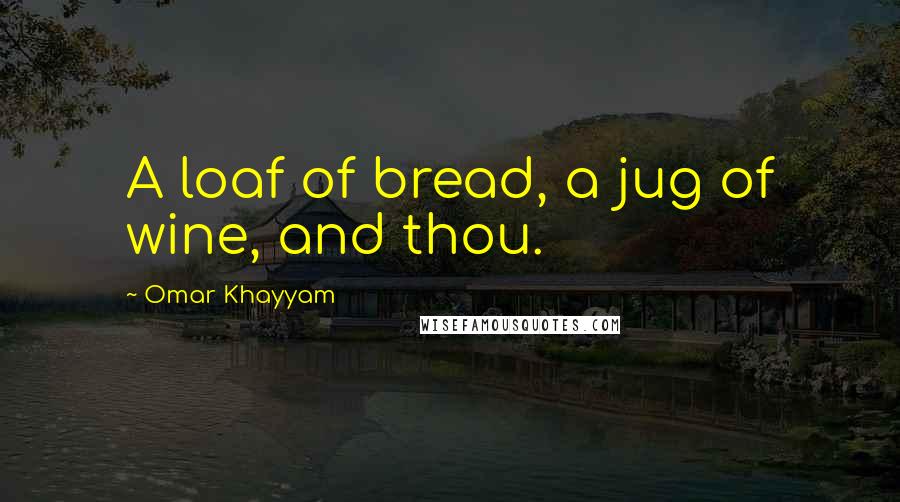 A loaf of bread, a jug of wine, and thou.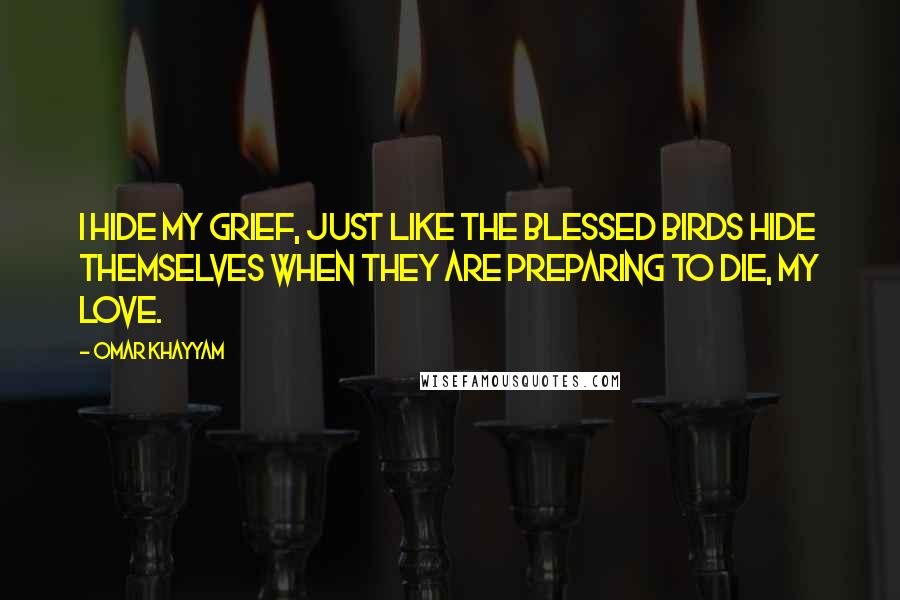 I hide my grief, just like the blessed birds hide themselves when they are preparing to die, my love.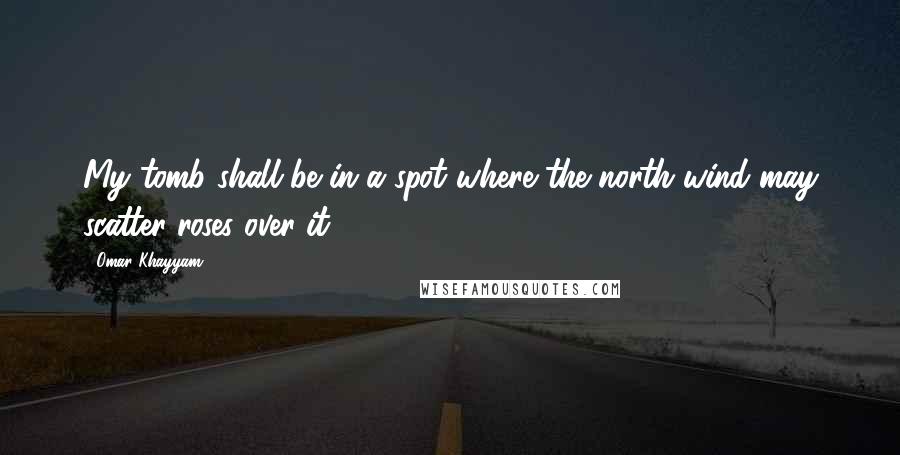 My tomb shall be in a spot where the north wind may scatter roses over it.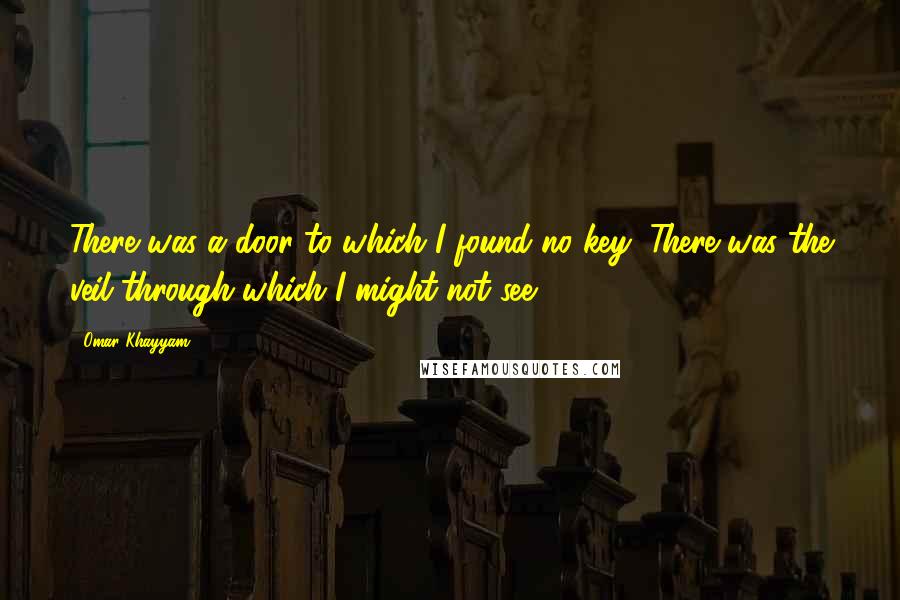 There was a door to which I found no key: There was the veil through which I might not see.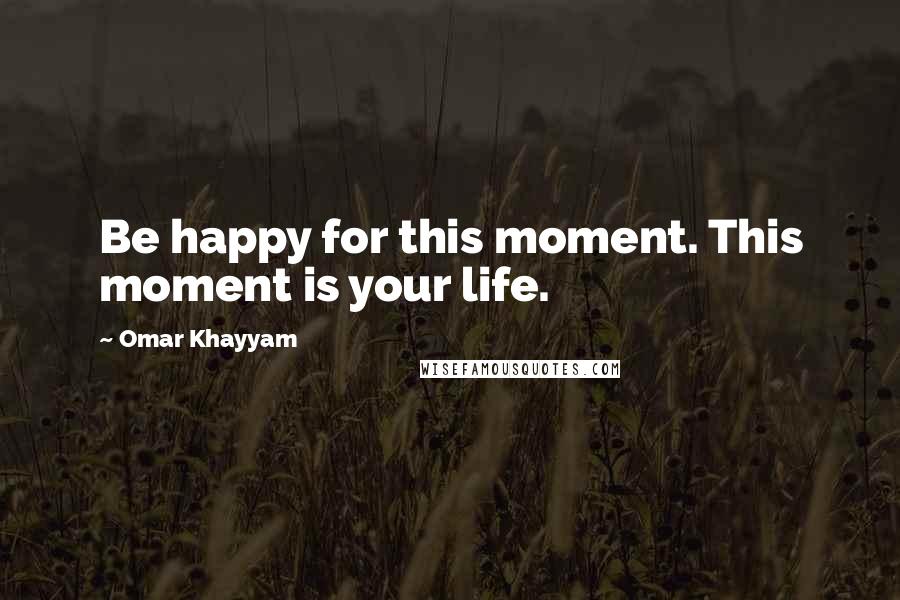 Be happy for this moment. This moment is your life.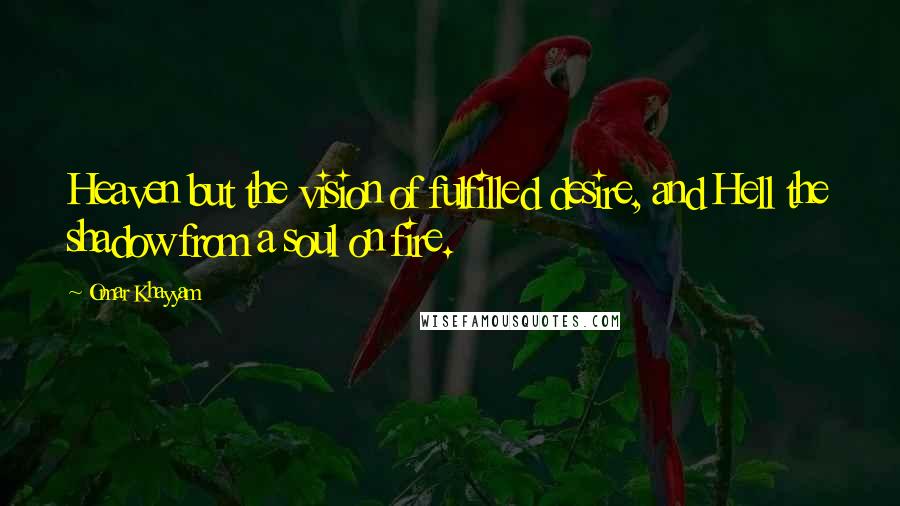 Heaven but the vision of fulfilled desire, and Hell the shadow from a soul on fire.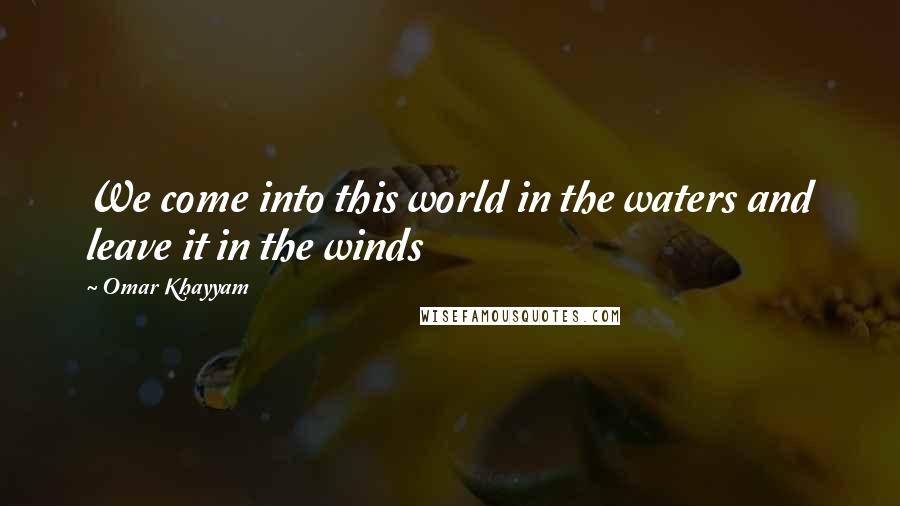 We come into this world in the waters and leave it in the winds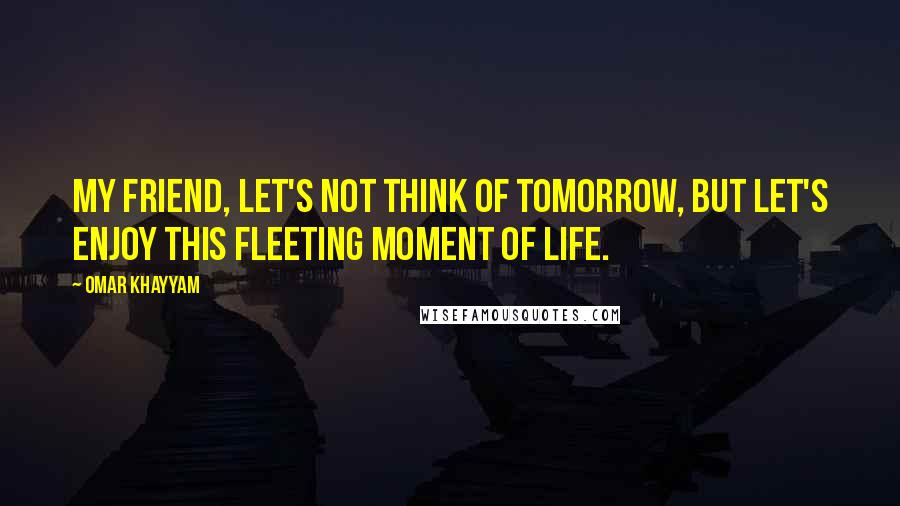 My friend, let's not think of tomorrow, but let's enjoy this fleeting moment of life.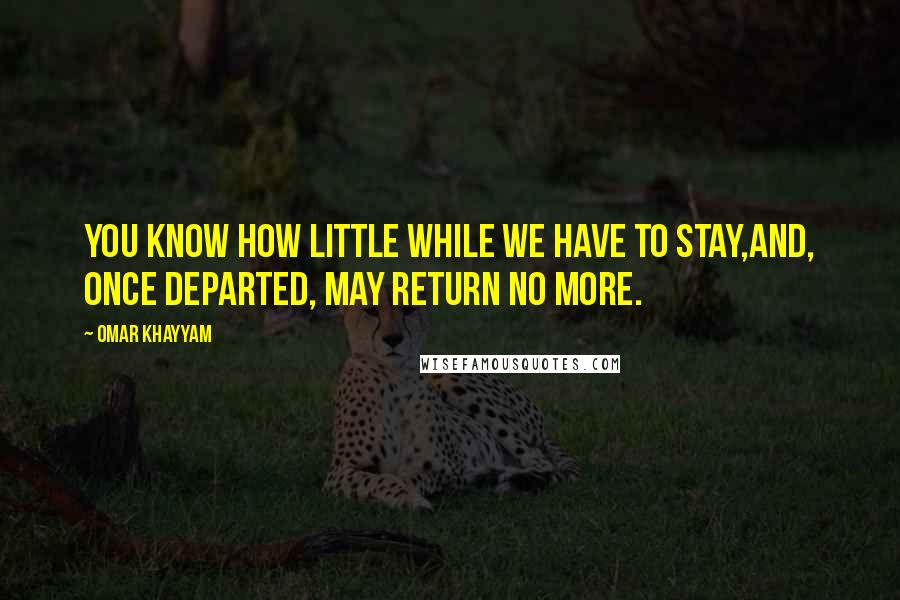 You know how little while we have to stay,
And, once departed, may return no more.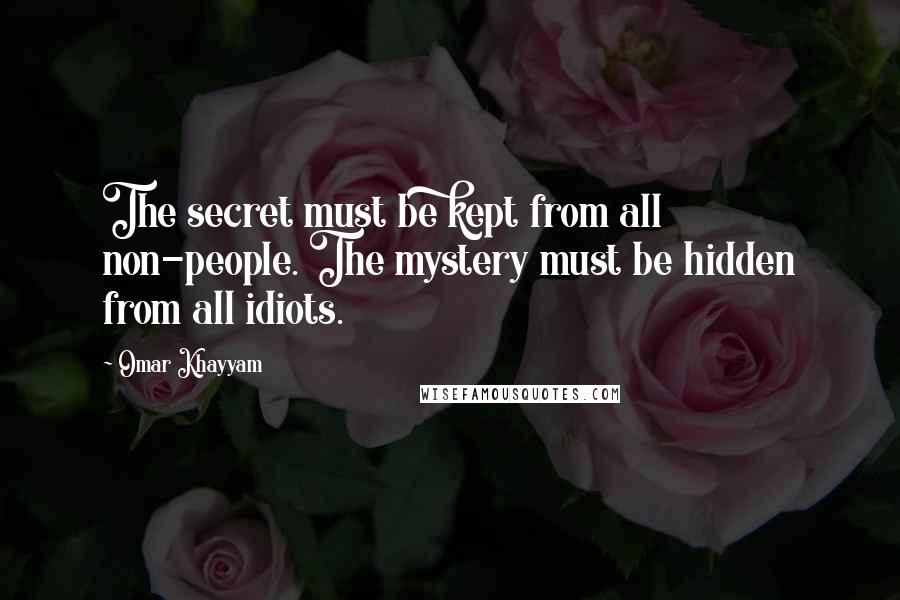 The secret must be kept from all non-people. The mystery must be hidden from all idiots.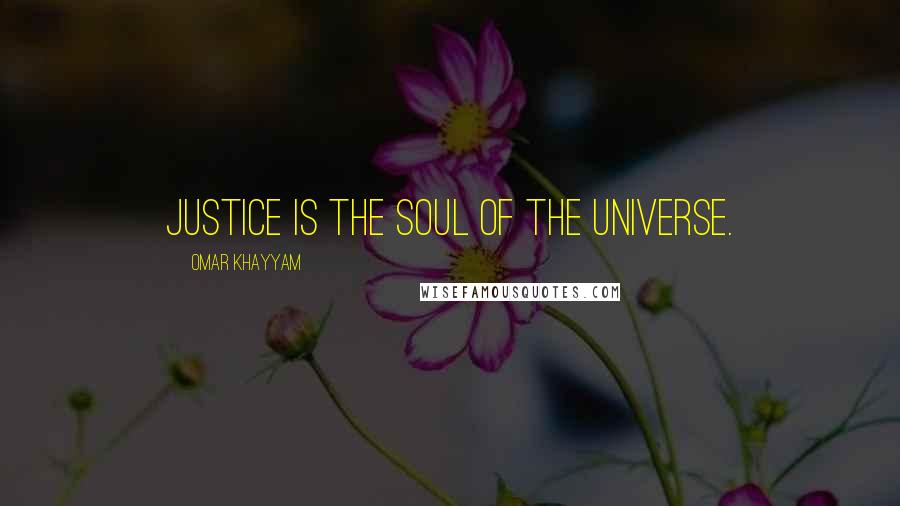 Justice is the soul of the universe.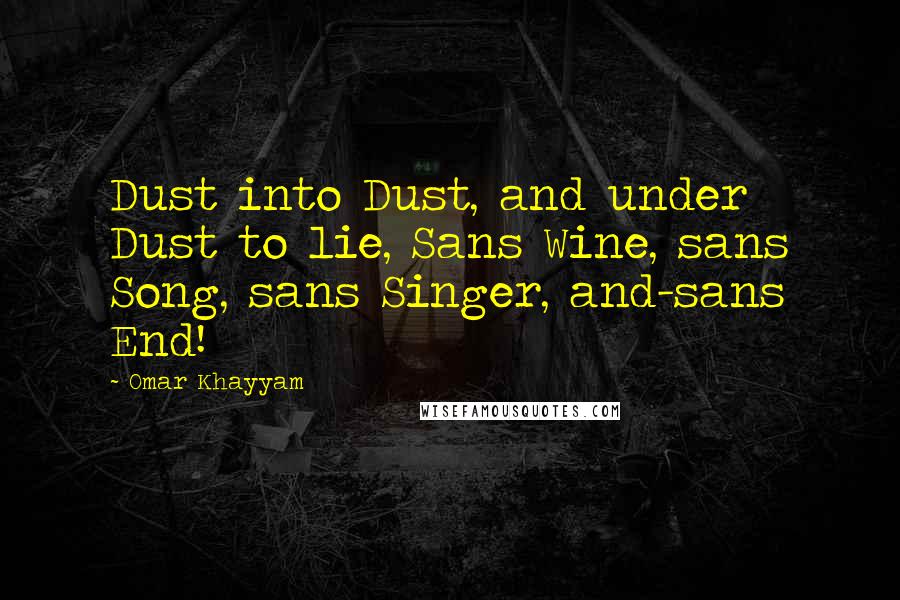 Dust into Dust, and under Dust to lie, Sans Wine, sans Song, sans Singer, and-sans End!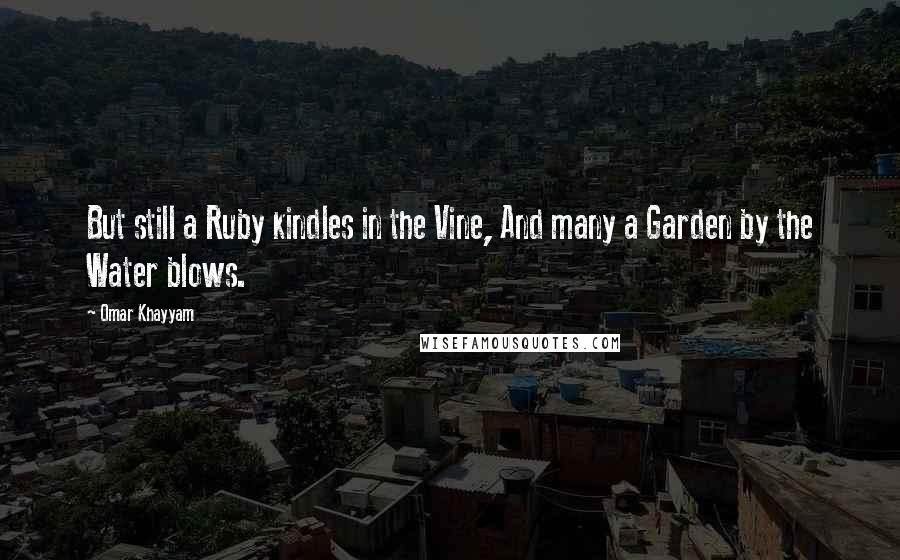 But still a Ruby kindles in the Vine, And many a Garden by the Water blows.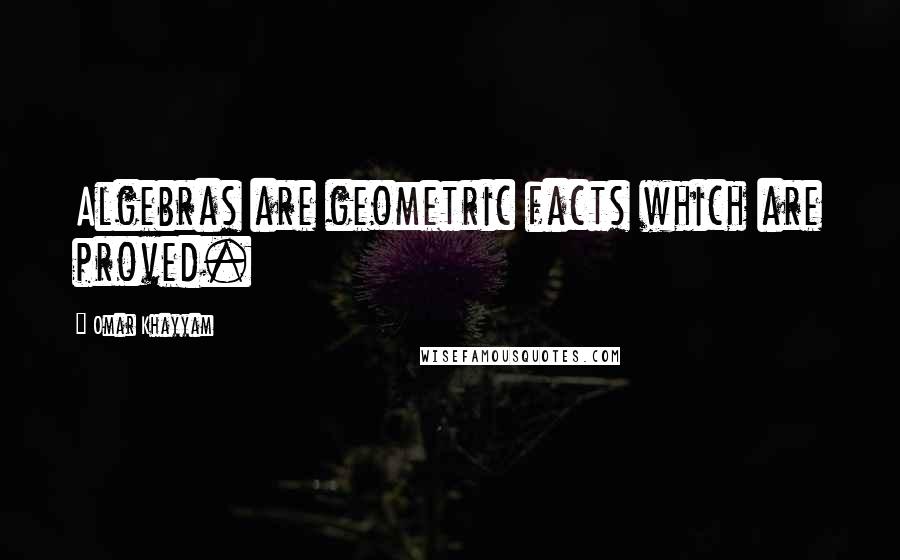 Algebras are geometric facts which are proved.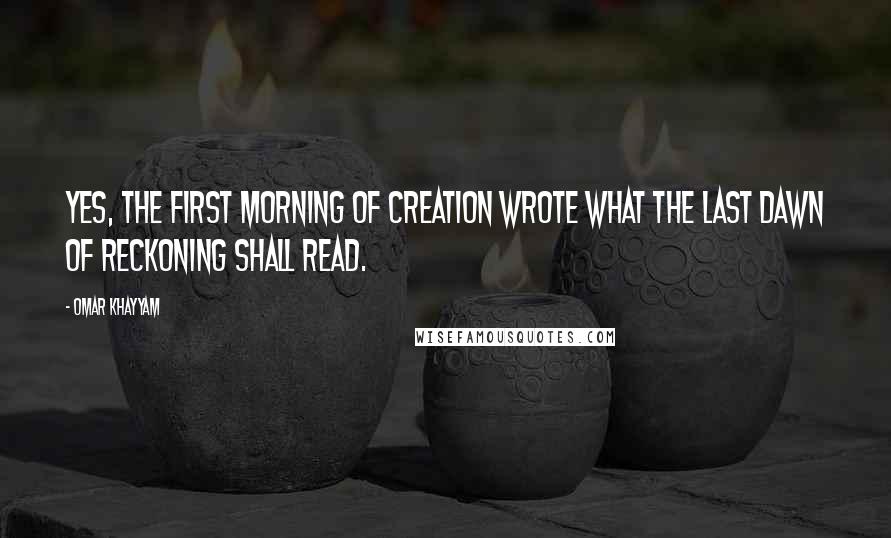 Yes, the first morning of creation wrote what the last dawn of reckoning shall read.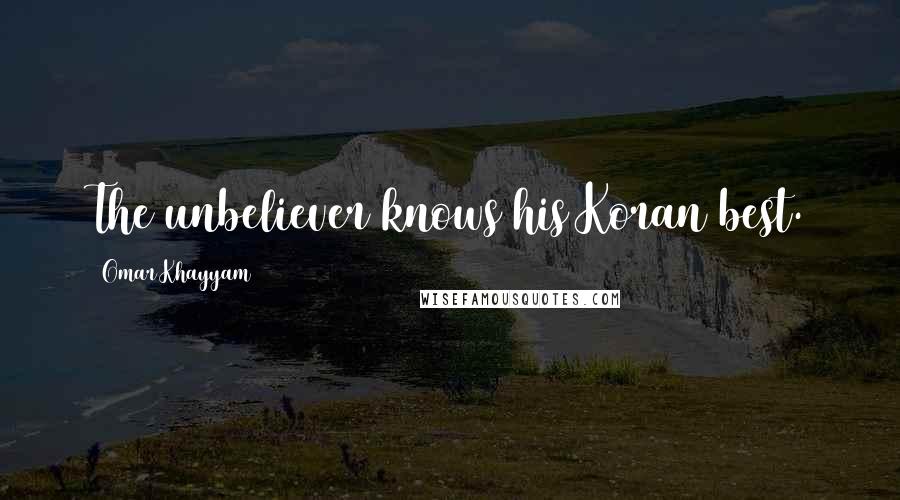 The unbeliever knows his Koran best.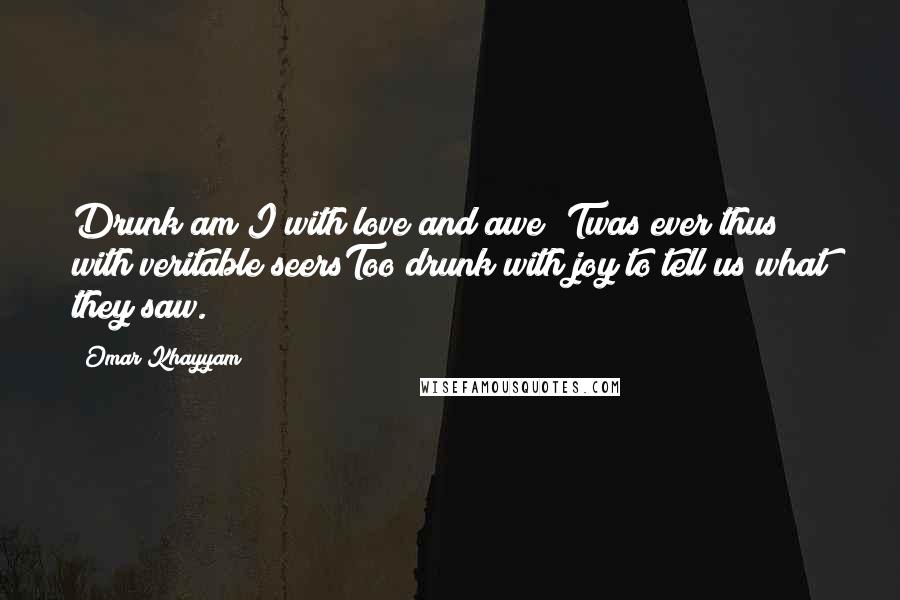 Drunk am I with love and awe;
'Twas ever thus with veritable seers
Too drunk with joy to tell us what they saw.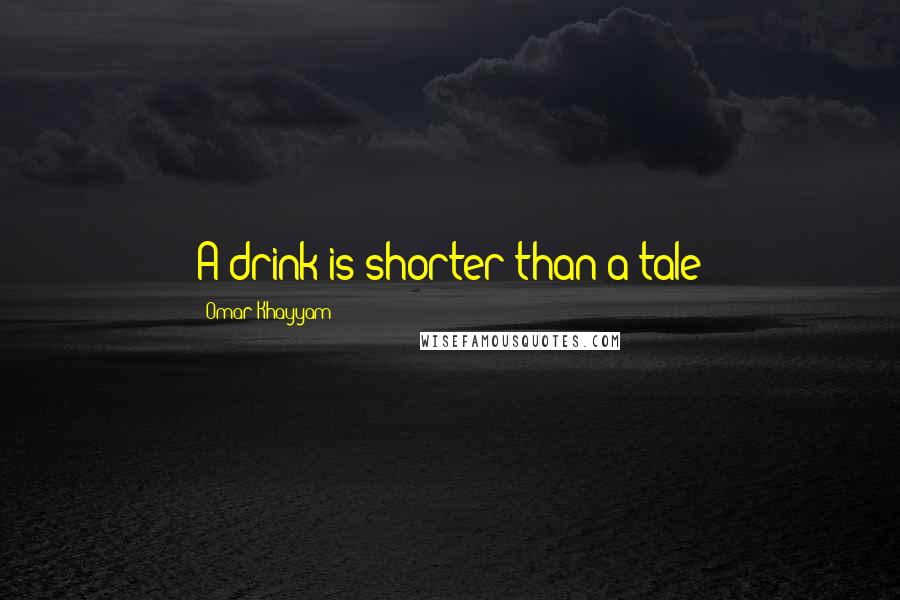 A drink is shorter than a tale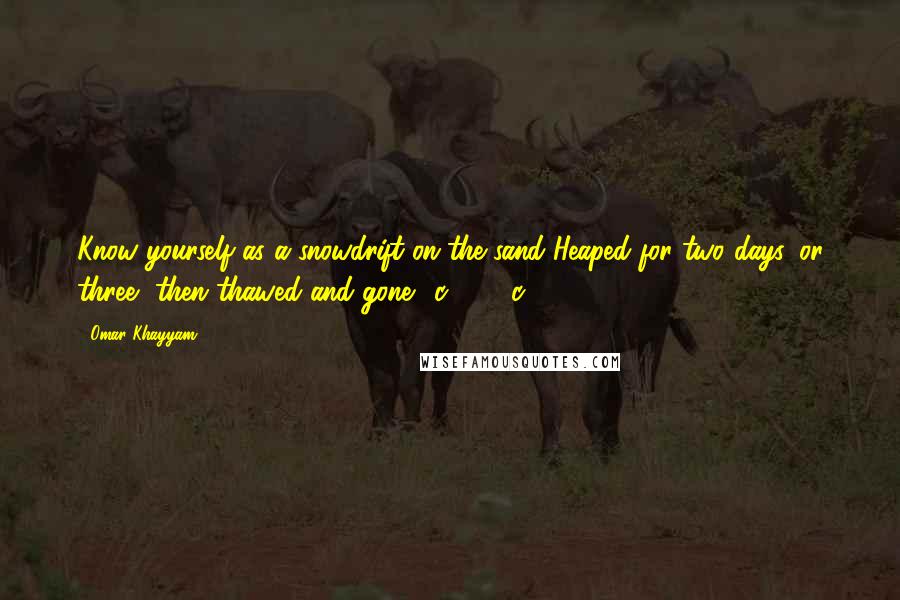 Know yourself as a snowdrift on the sand Heaped for two days, or three, then thawed and gone. (c.1050-c.1123)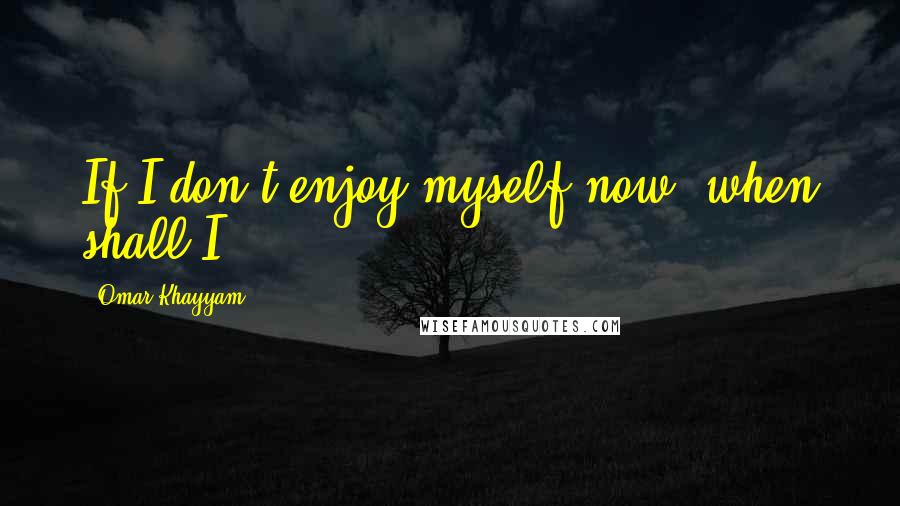 If I don't enjoy myself now, when shall I?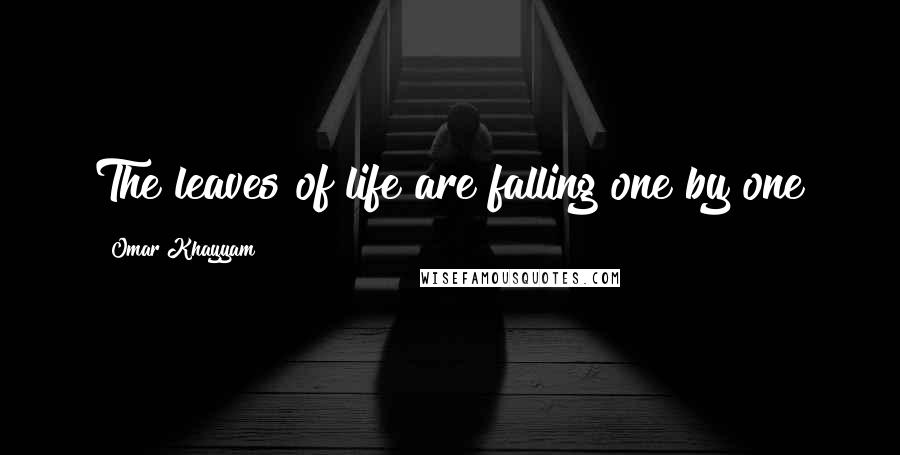 The leaves of life are falling one by one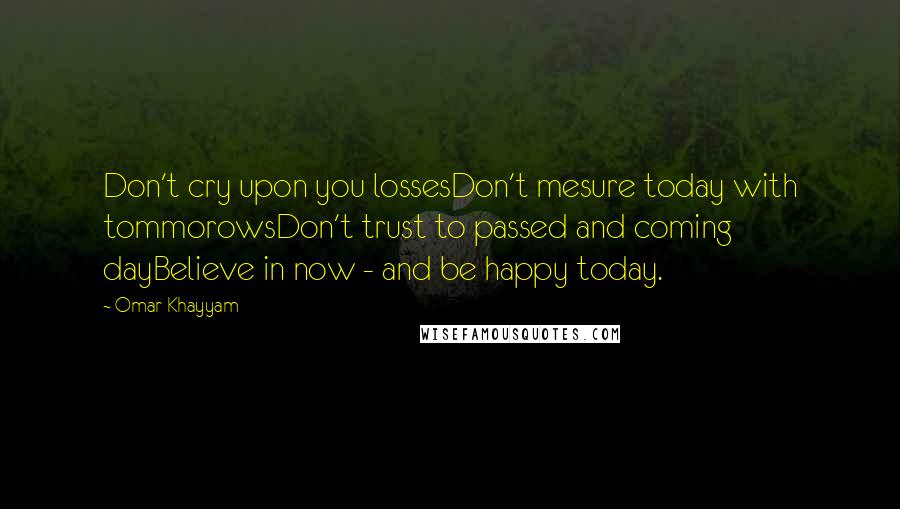 Don't cry upon you losses
Don't mesure today with tommorows
Don't trust to passed and coming day
Believe in now - and be happy today.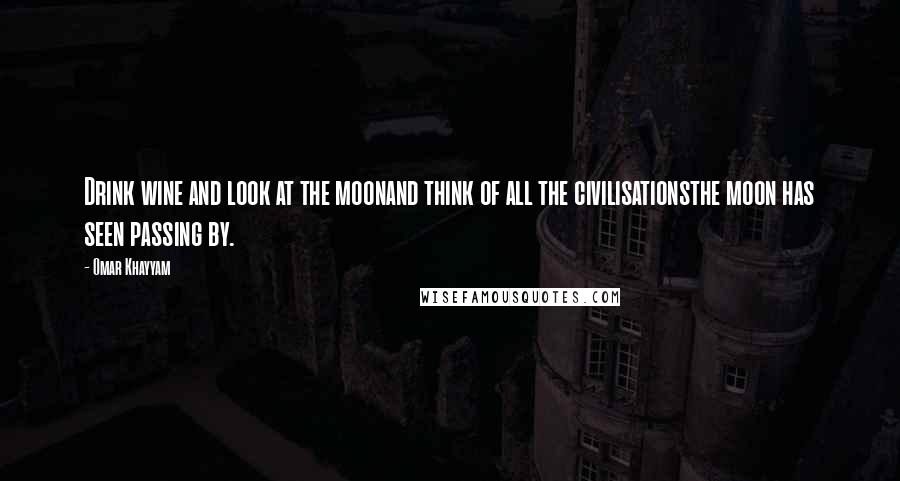 Drink wine and look at the moon
and think of all the civilisations
the moon has seen passing by.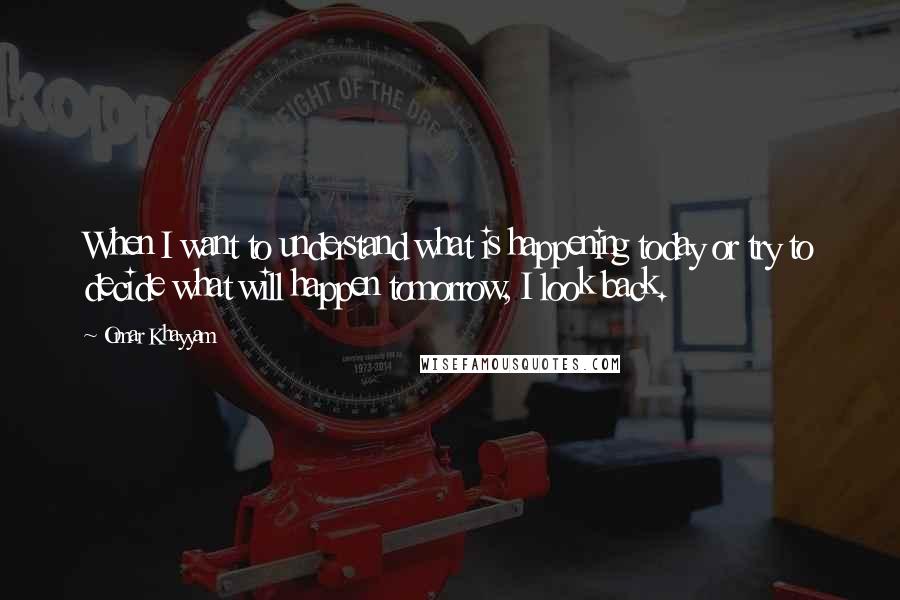 When I want to understand what is happening today or try to decide what will happen tomorrow, I look back.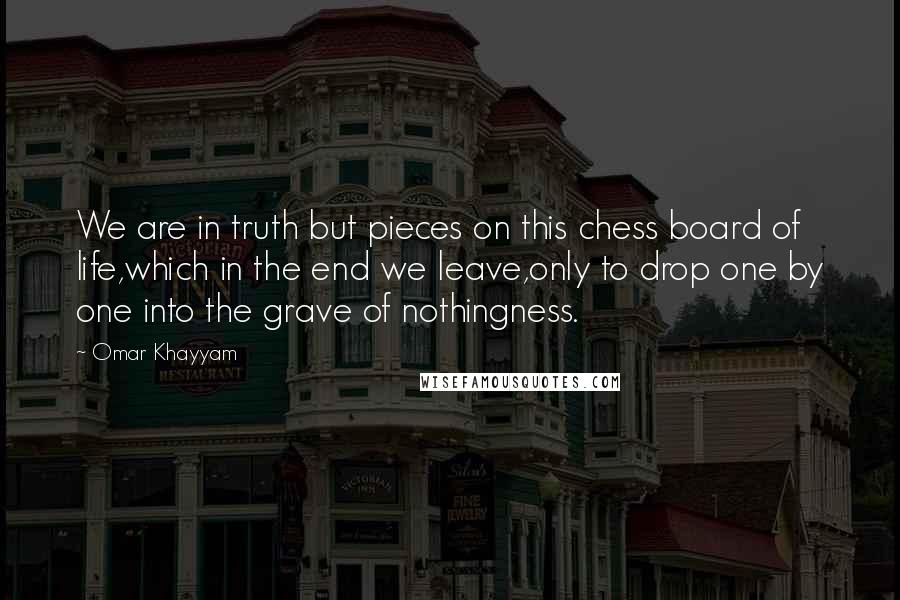 We are in truth but pieces on this chess board of life,which in the end we leave,only to drop one by one into the grave of nothingness.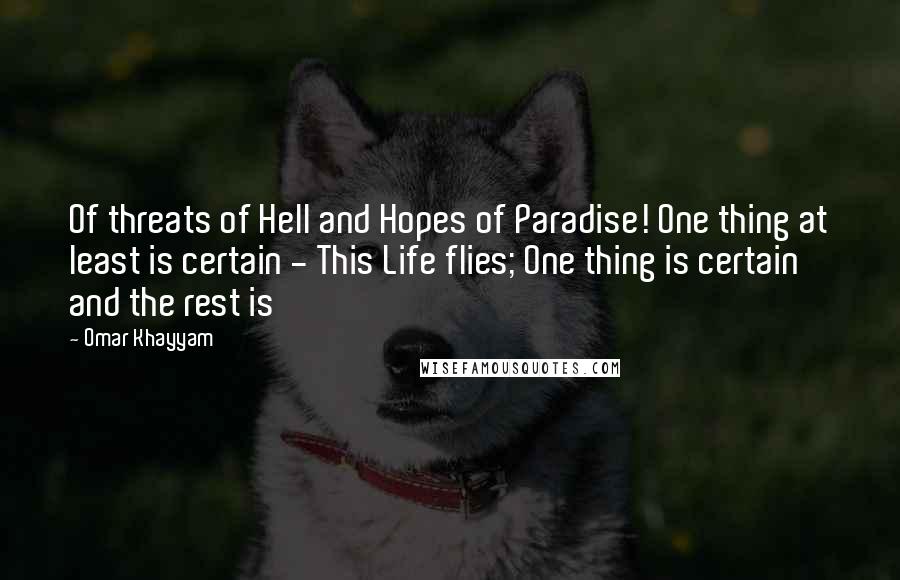 Of threats of Hell and Hopes of Paradise! One thing at least is certain - This Life flies; One thing is certain and the rest is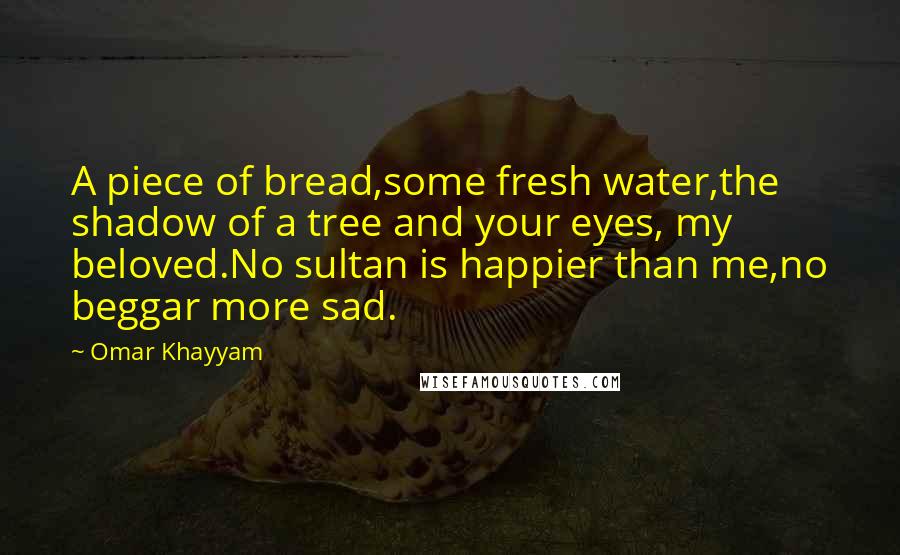 A piece of bread,
some fresh water,
the shadow of a tree and your eyes, my beloved.
No sultan is happier than me,
no beggar more sad.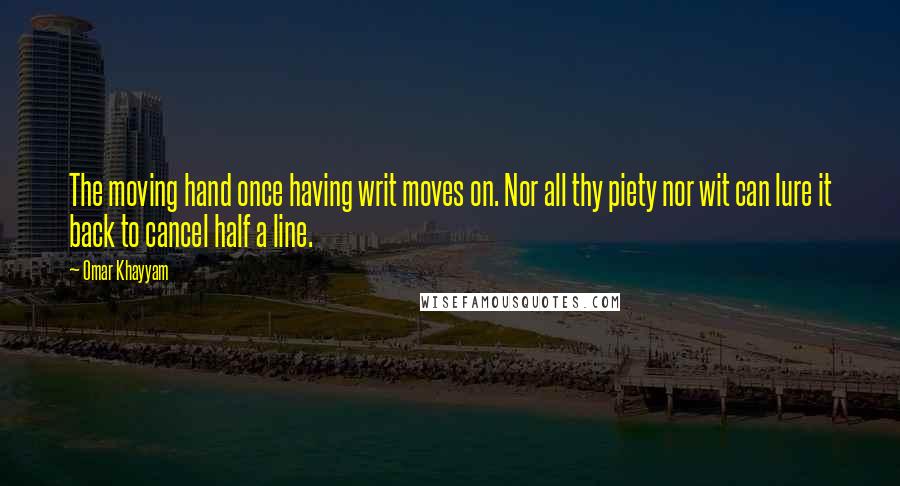 The moving hand once having writ moves on. Nor all thy piety nor wit can lure it back to cancel half a line.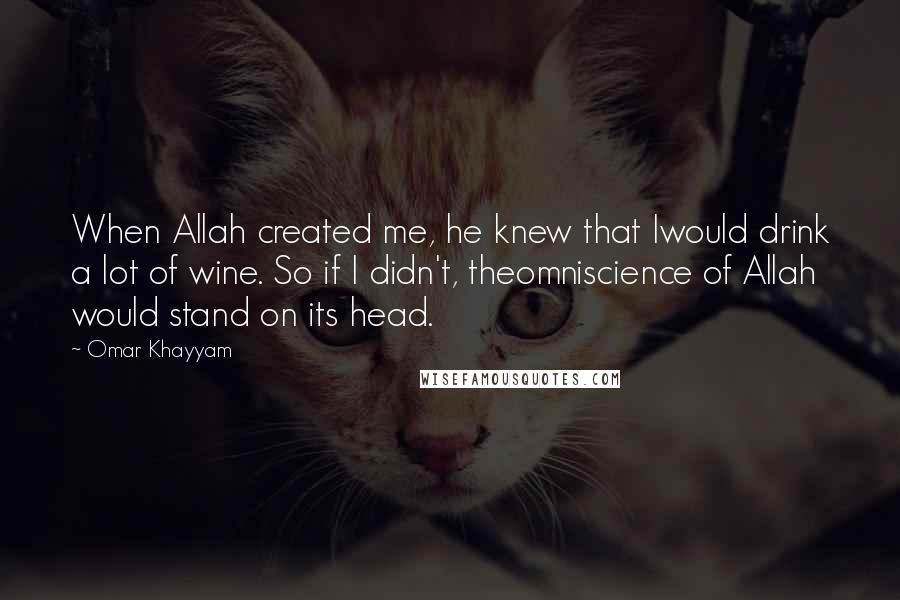 When Allah created me, he knew that I
would drink a lot of wine. So if I didn't, the
omniscience of Allah would stand on its head.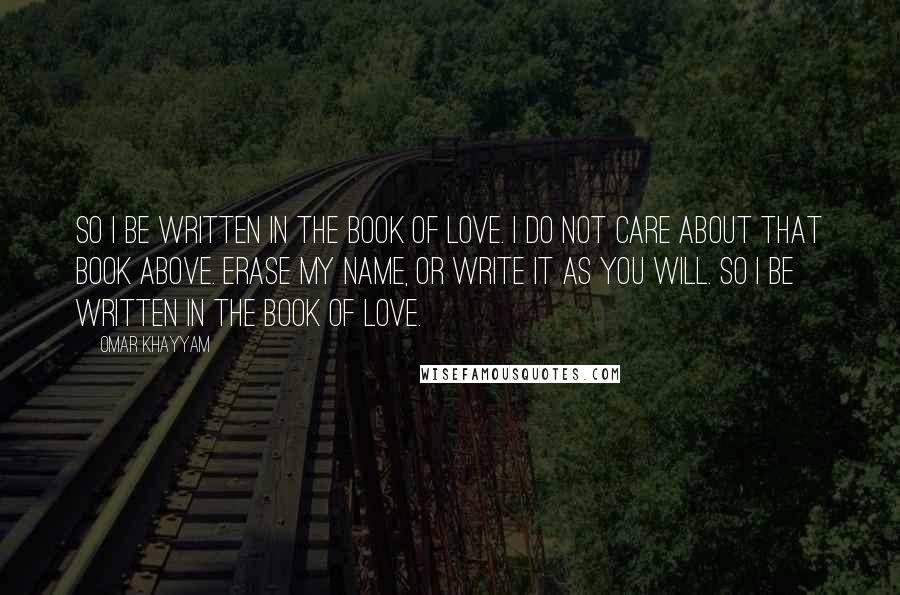 So I be written in the Book of Love. I do not care about that Book Above. Erase my name, or write it as you will. So I be written in the Book of Love.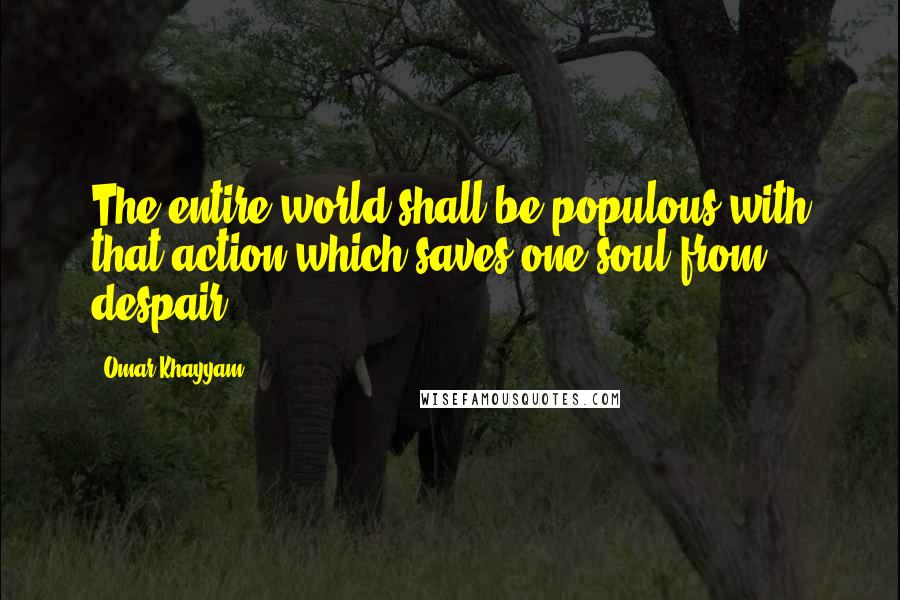 The entire world shall be populous with that action which saves one soul from despair.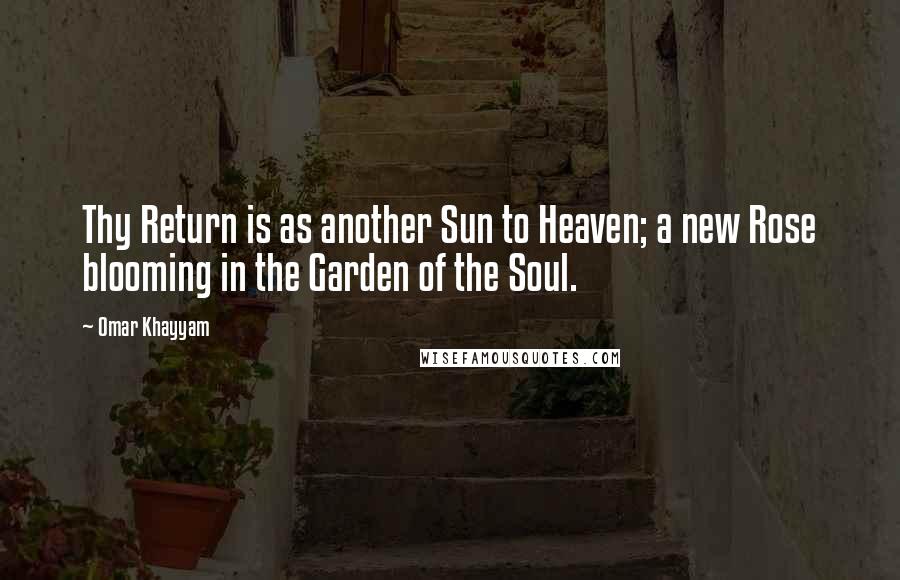 Thy Return is as another Sun to Heaven; a new Rose blooming in the Garden of the Soul.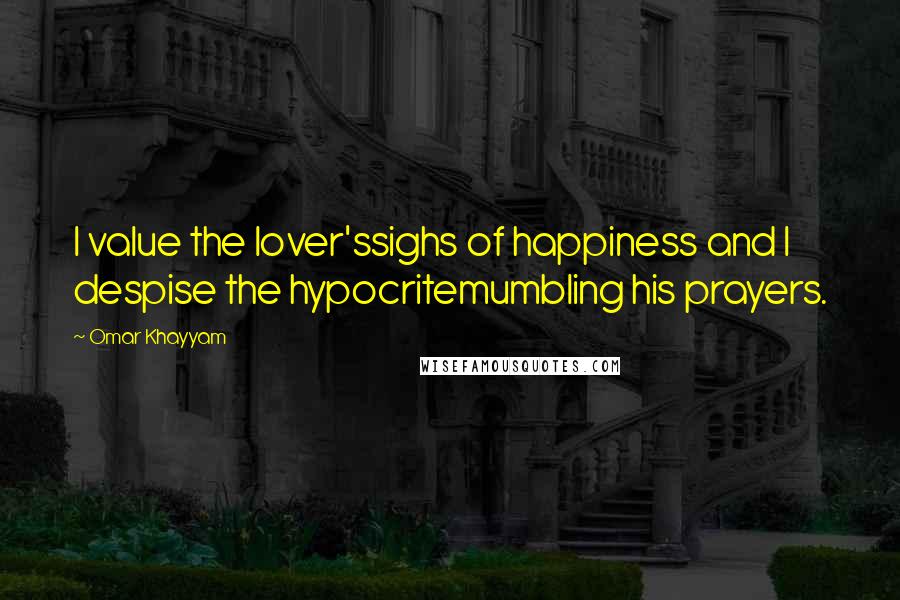 I value the lover's
sighs of happiness and I despise the hypocrite
mumbling his prayers.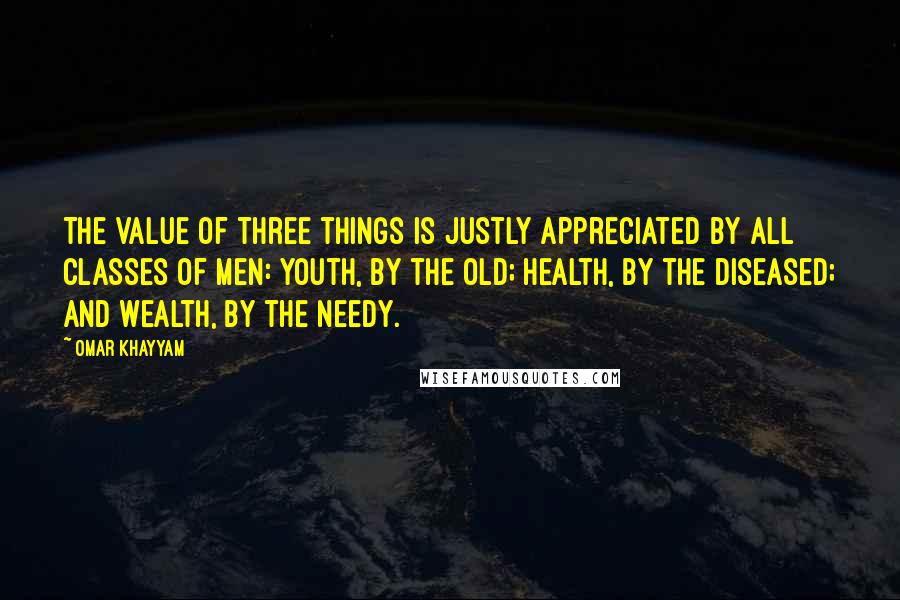 The value of three things is justly appreciated by all classes of men: youth, by the old; health, by the diseased; and wealth, by the needy.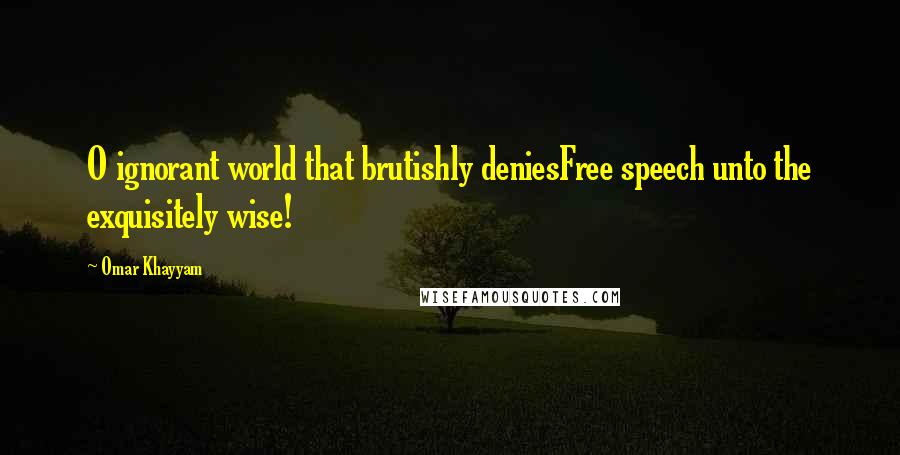 O ignorant world that brutishly denies
Free speech unto the exquisitely wise!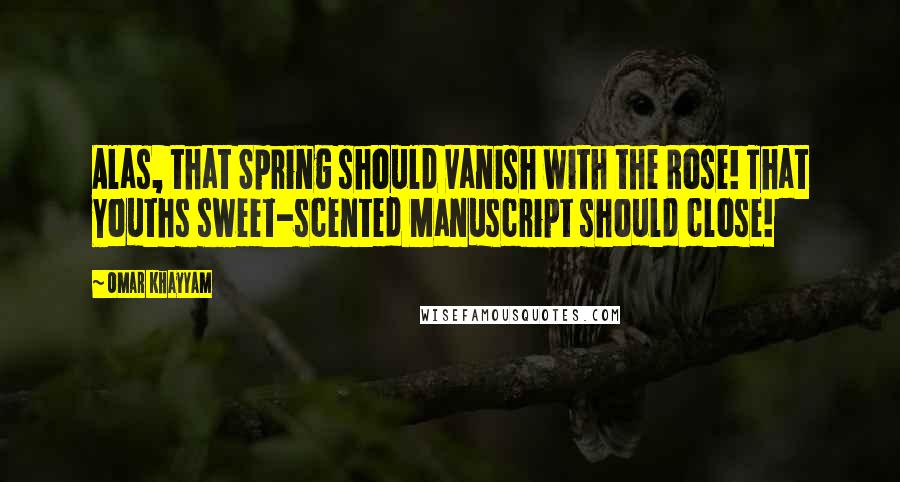 Alas, that Spring should vanish with the Rose! That Youths sweet-scented Manuscript should close!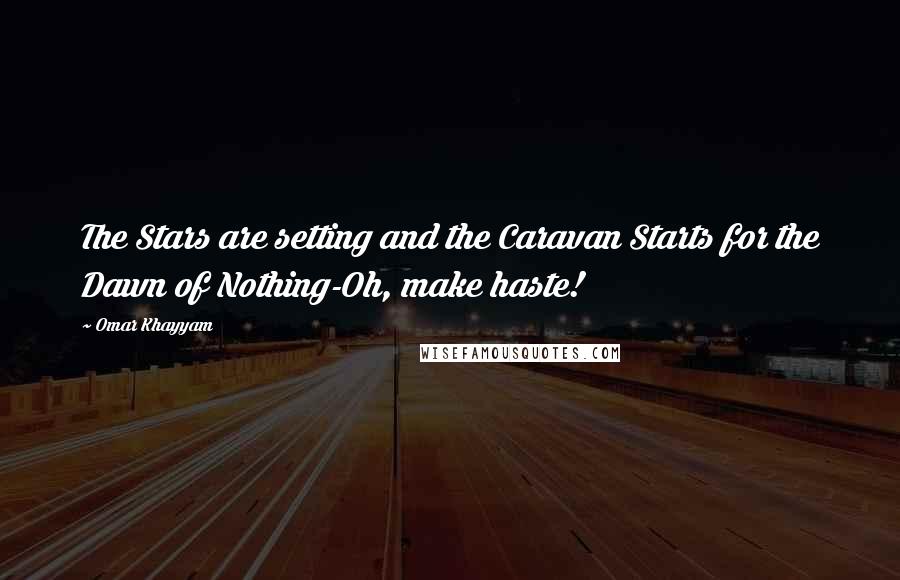 The Stars are setting and the Caravan Starts for the Dawn of Nothing-Oh, make haste!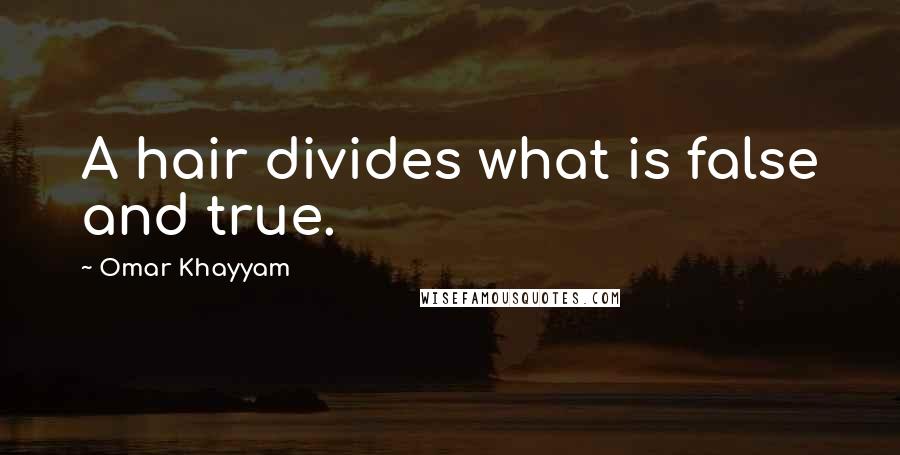 A hair divides what is false and true.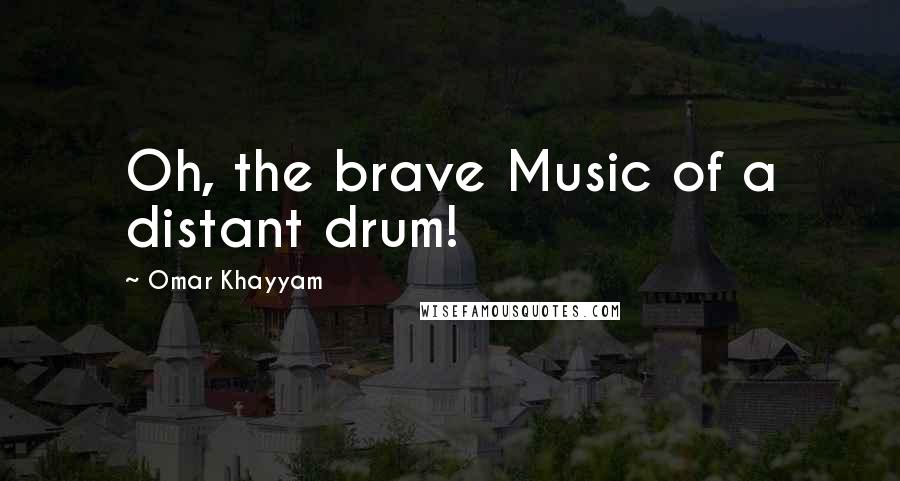 Oh, the brave Music of a distant drum!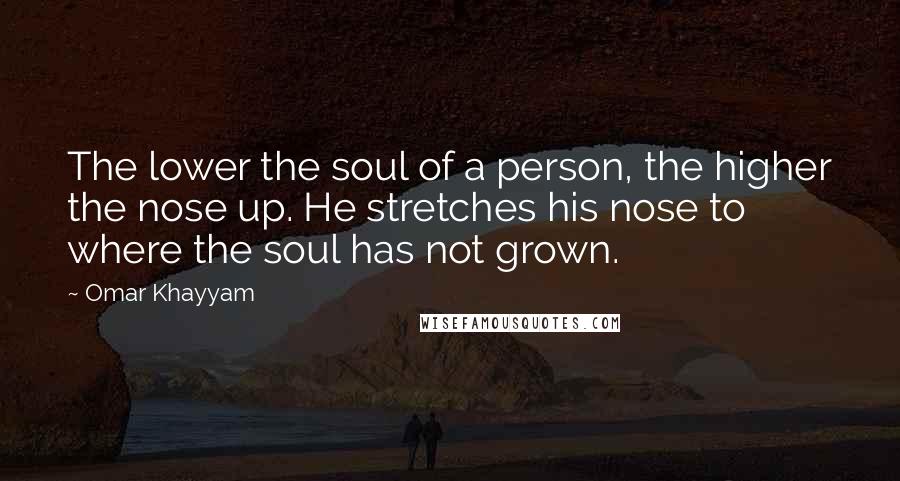 The lower the soul of a person, the higher the nose up. He stretches his nose to where the soul has not grown.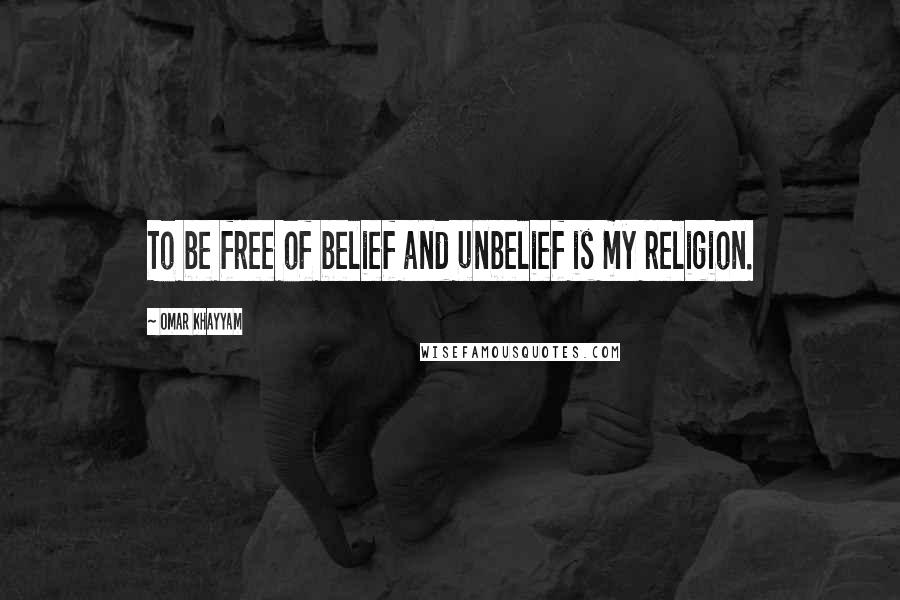 To be free of belief and unbelief is my religion.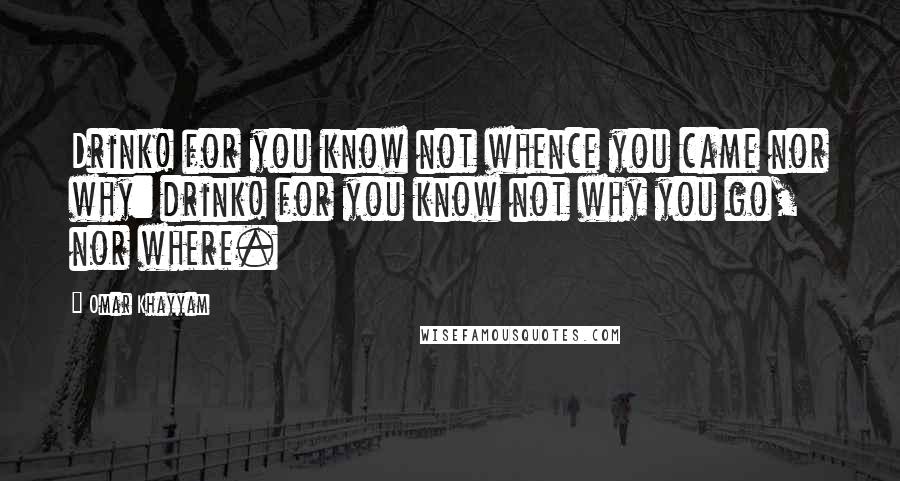 Drink! for you know not whence you came nor why: drink! for you know not why you go, nor where.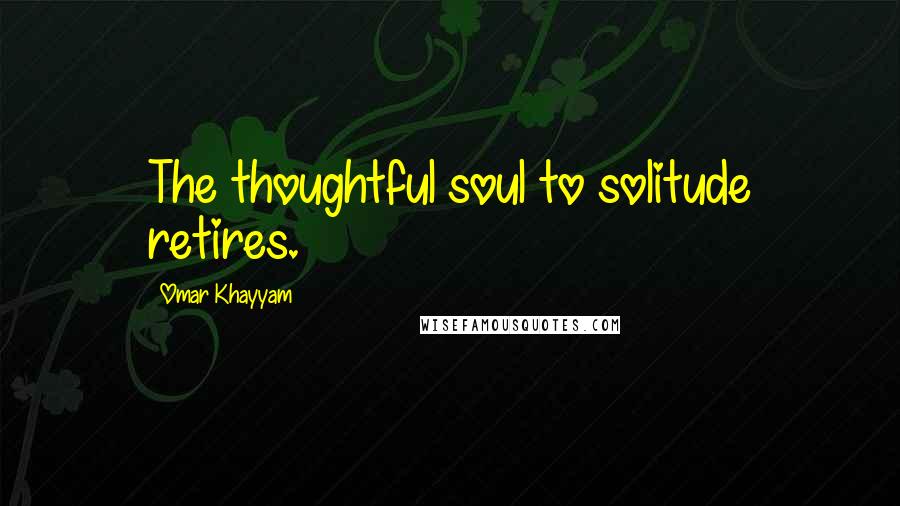 The thoughtful soul to solitude retires.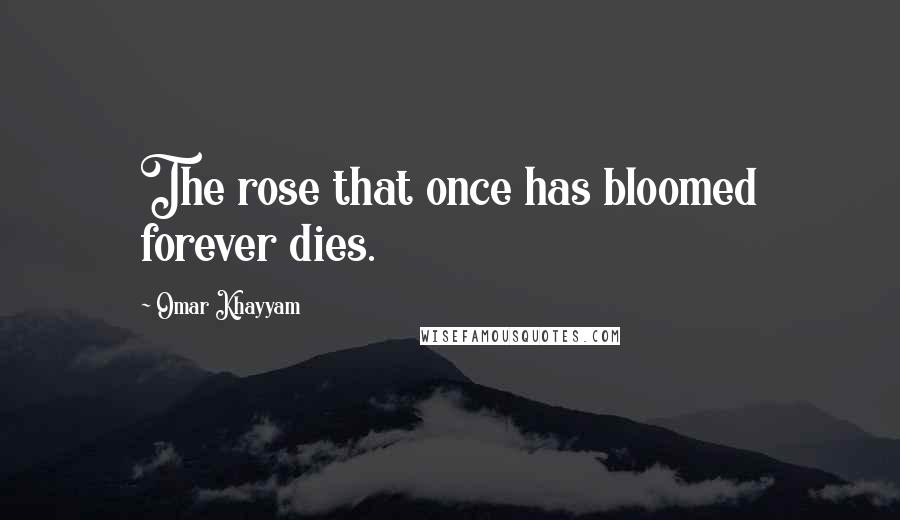 The rose that once has bloomed forever dies.