Nanette L. Avery Quotes
Top 20 wise famous quotes and sayings by Nanette L. Avery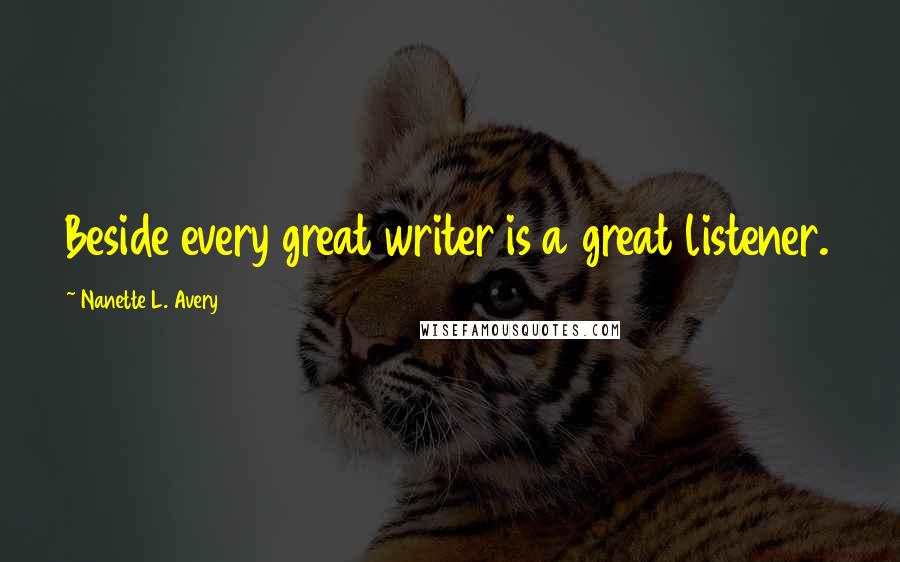 Beside every great writer is a great listener.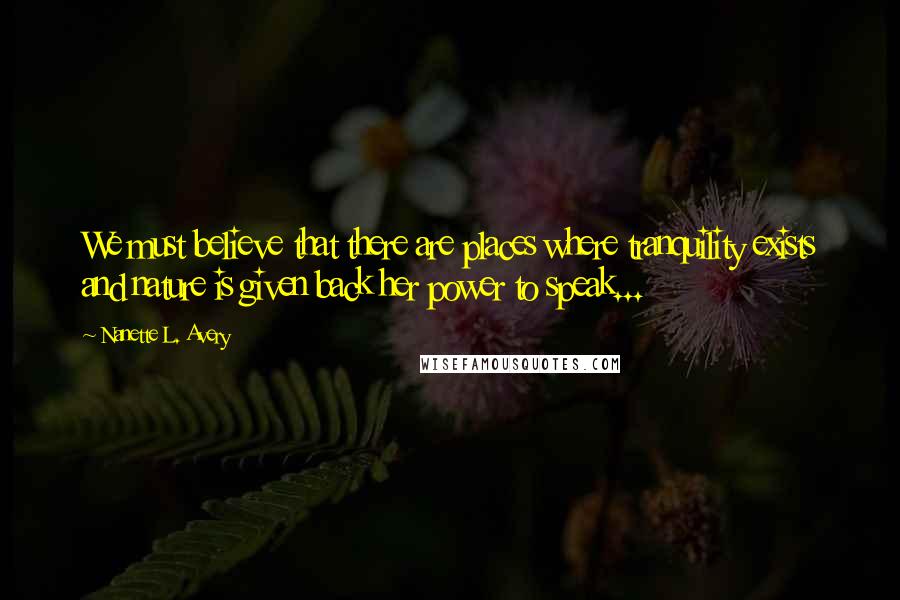 We must believe that there are places where tranquility exists and nature is given back her power to speak...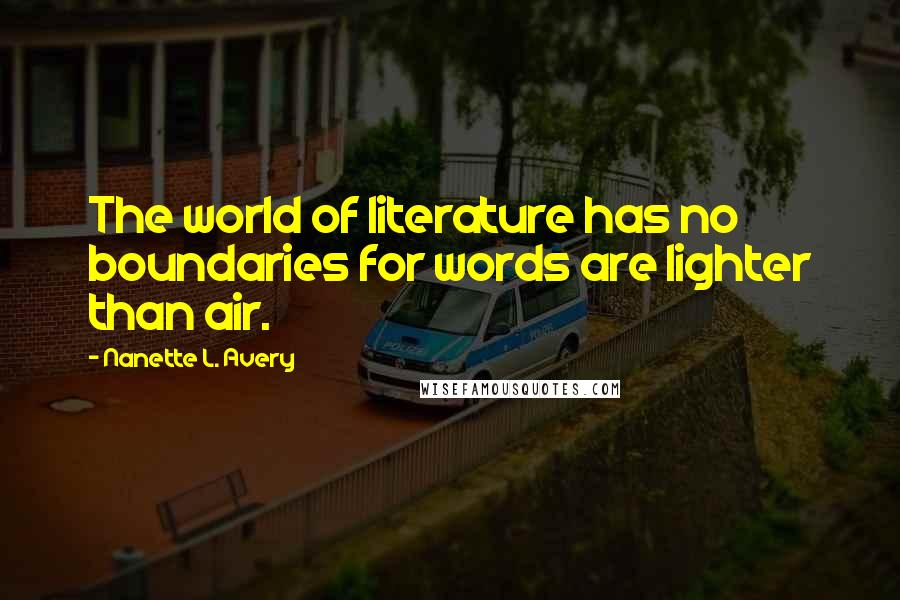 The world of literature has no boundaries for words are lighter than air.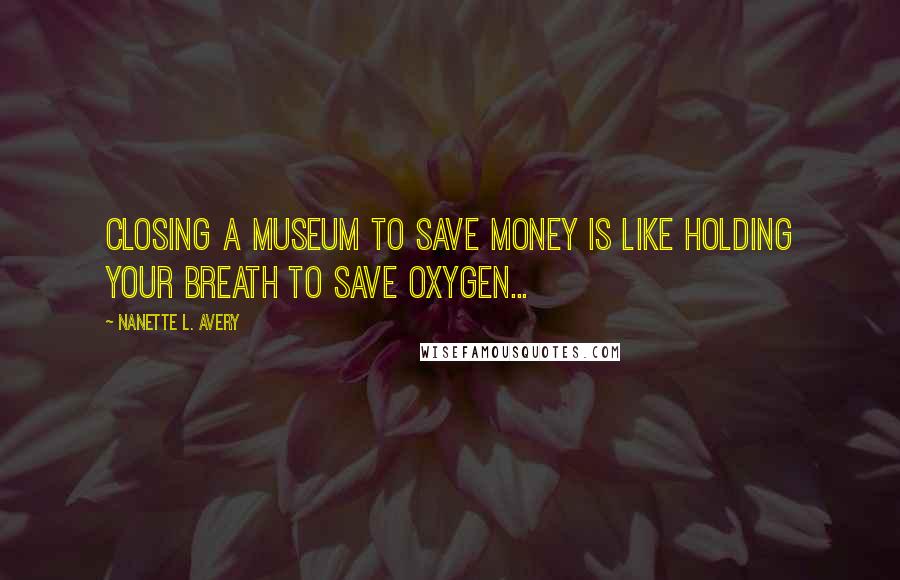 Closing a museum to save money is like holding your breath to save oxygen...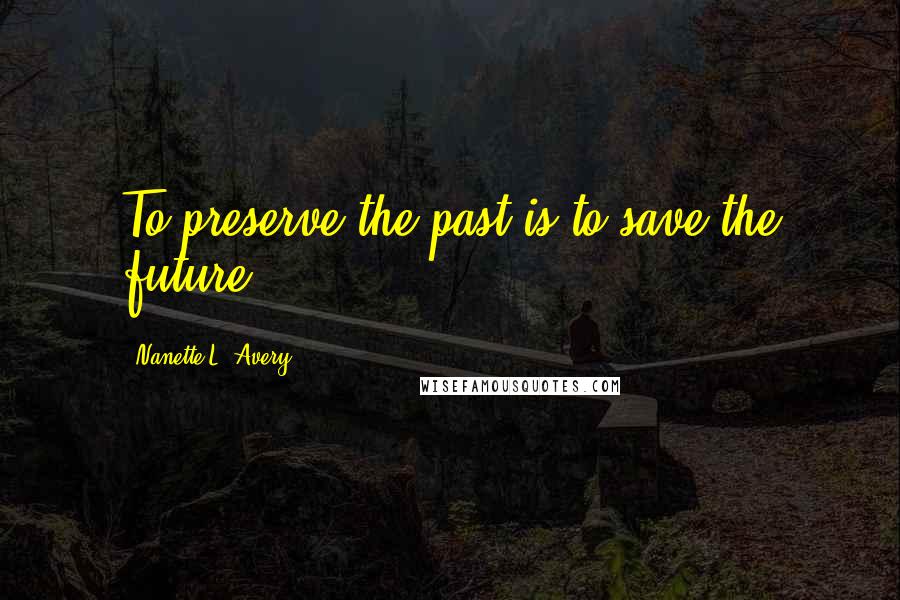 To preserve the past is to save the future...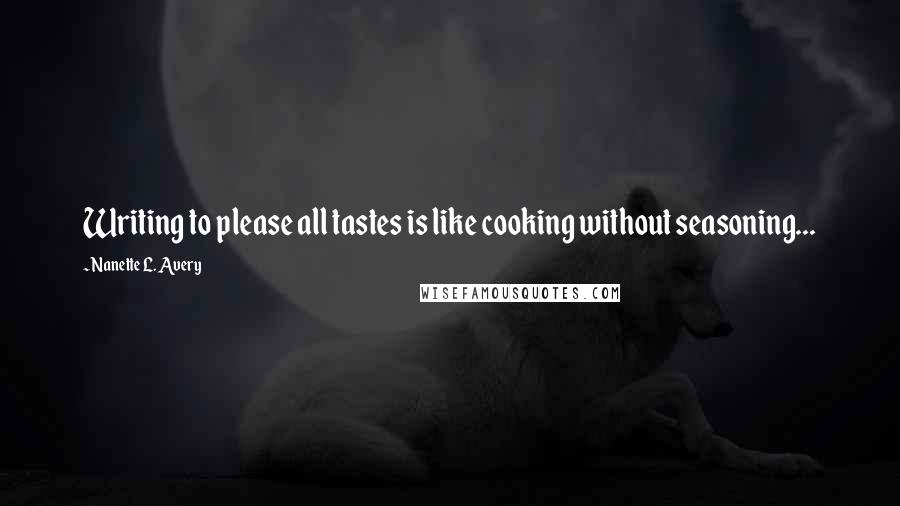 Writing to please all tastes is like cooking without seasoning...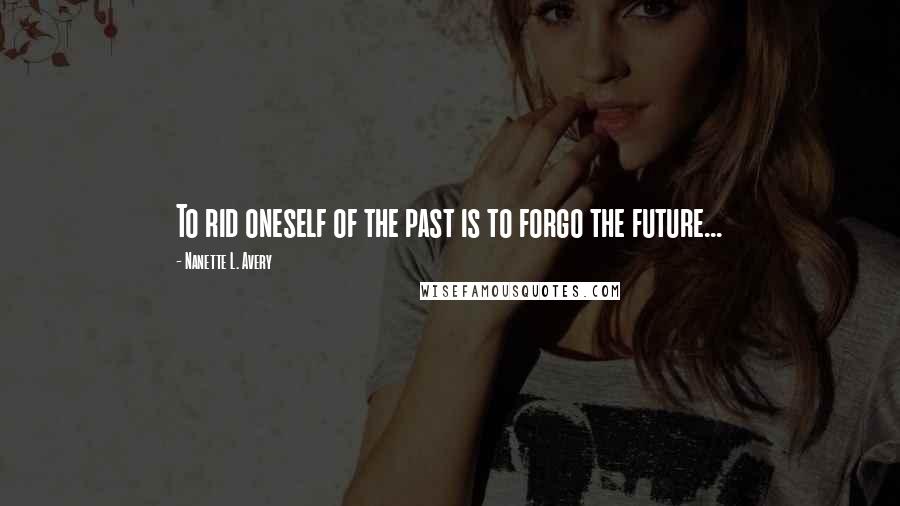 To rid oneself of the past is to forgo the future...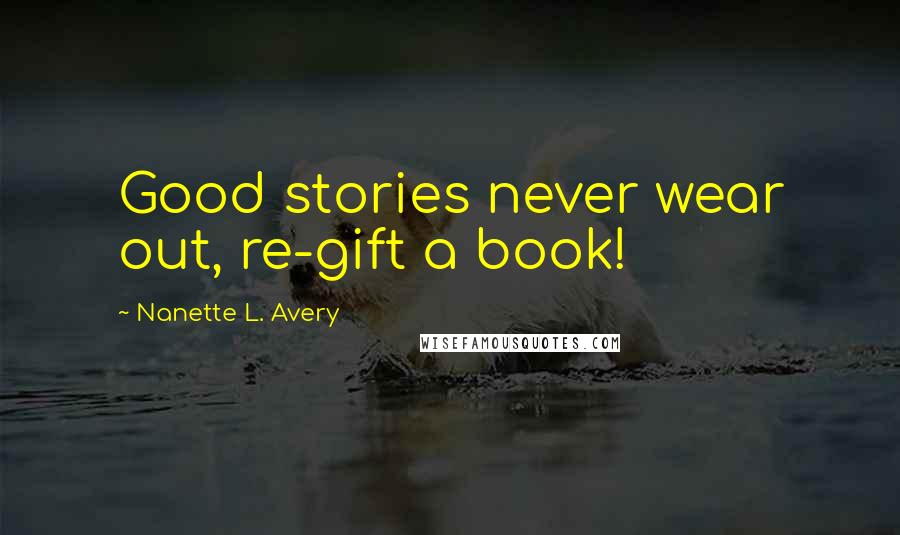 Good stories never wear out, re-gift a book!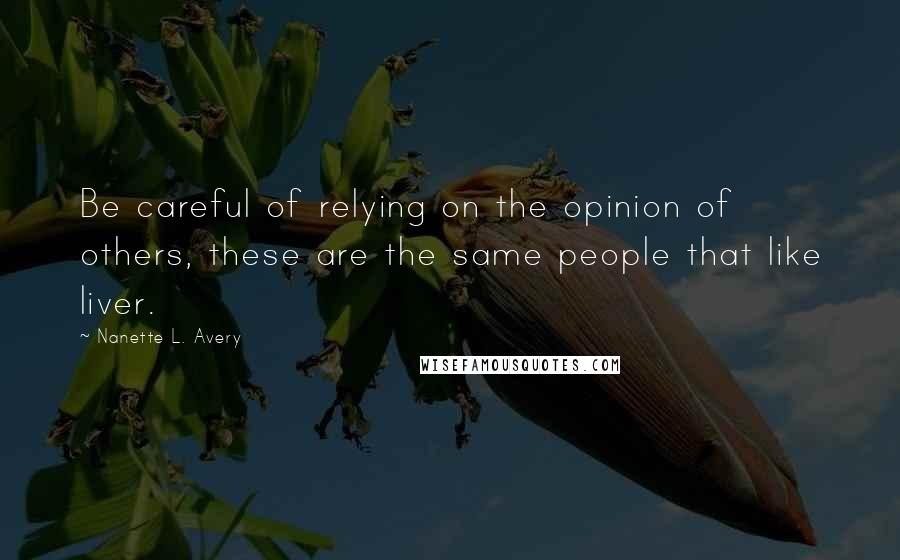 Be careful of relying on the opinion of others, these are the same people that like liver.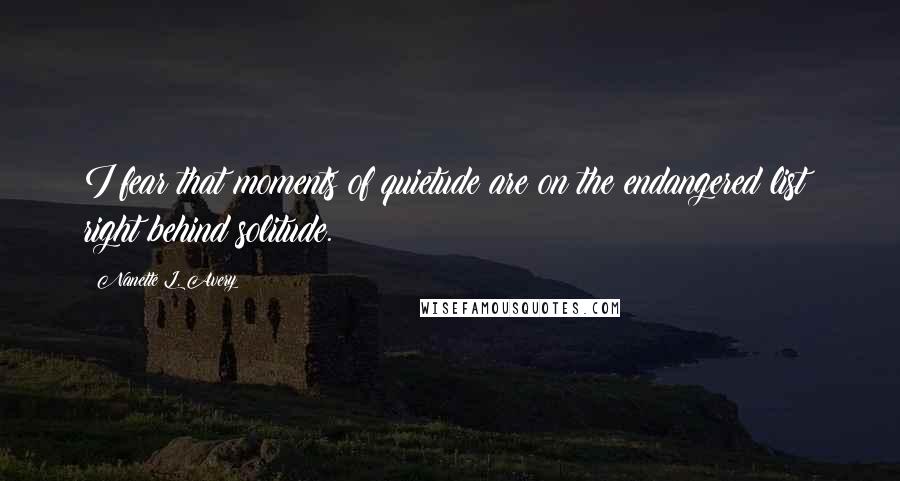 I fear that moments of quietude are on the endangered list; right behind solitude.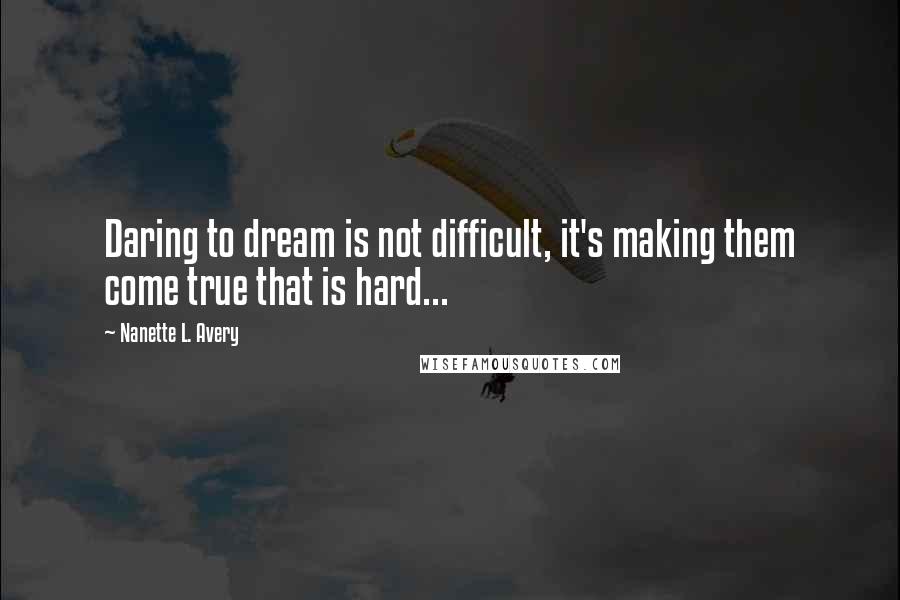 Daring to dream is not difficult, it's making them come true that is hard...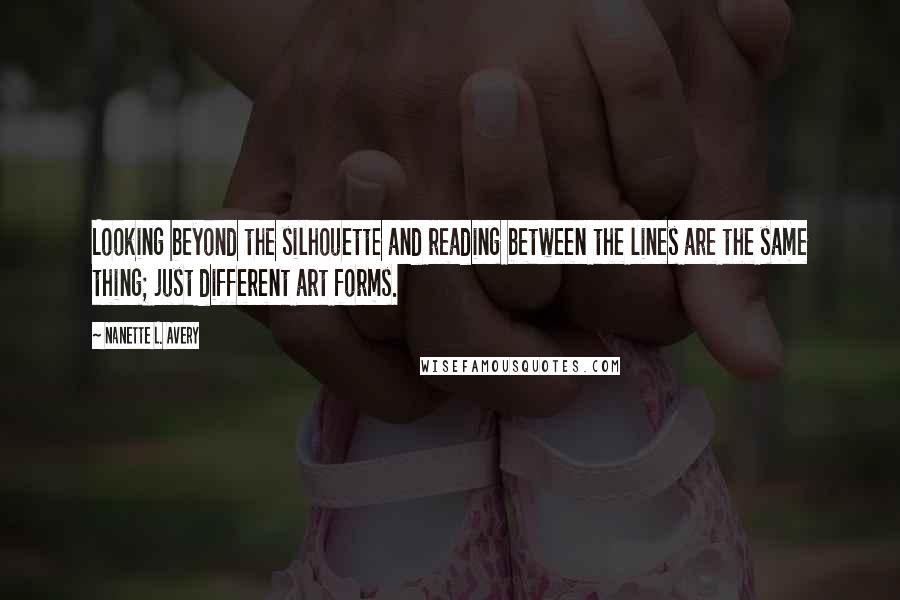 Looking beyond the silhouette and reading between the lines are the same thing; just different art forms.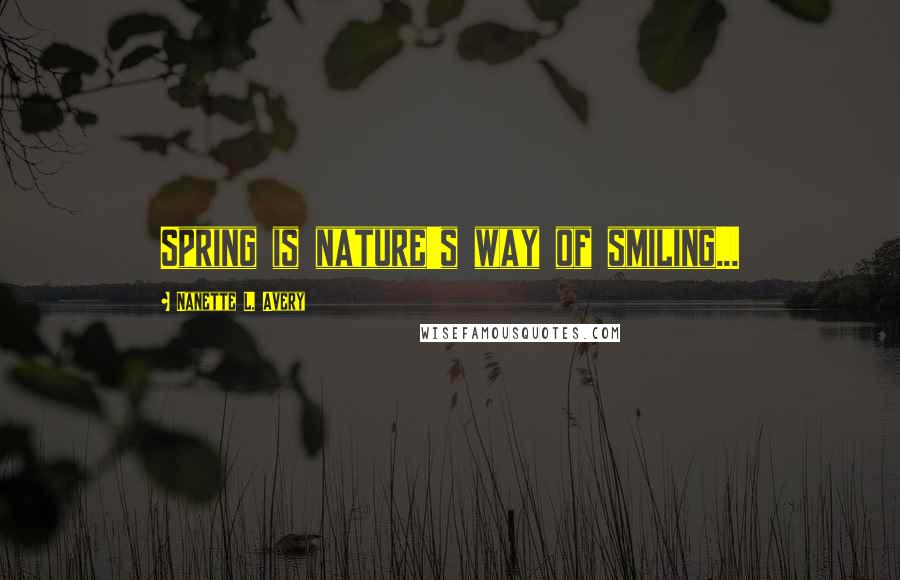 Spring is nature's way of smiling...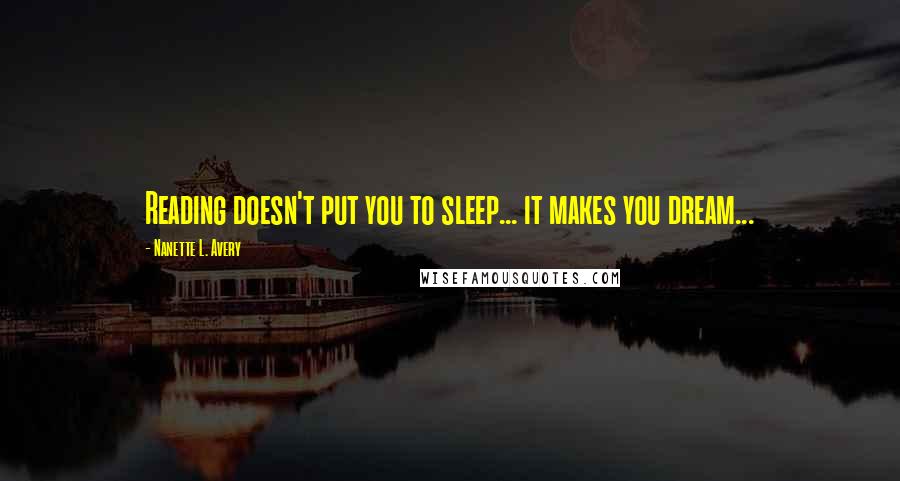 Reading doesn't put you to sleep... it makes you dream...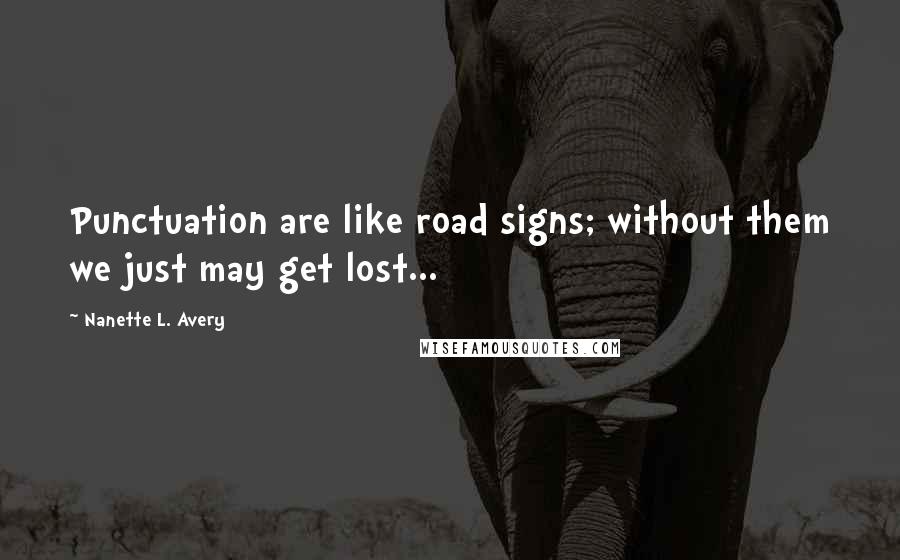 Punctuation are like road signs; without them we just may get lost...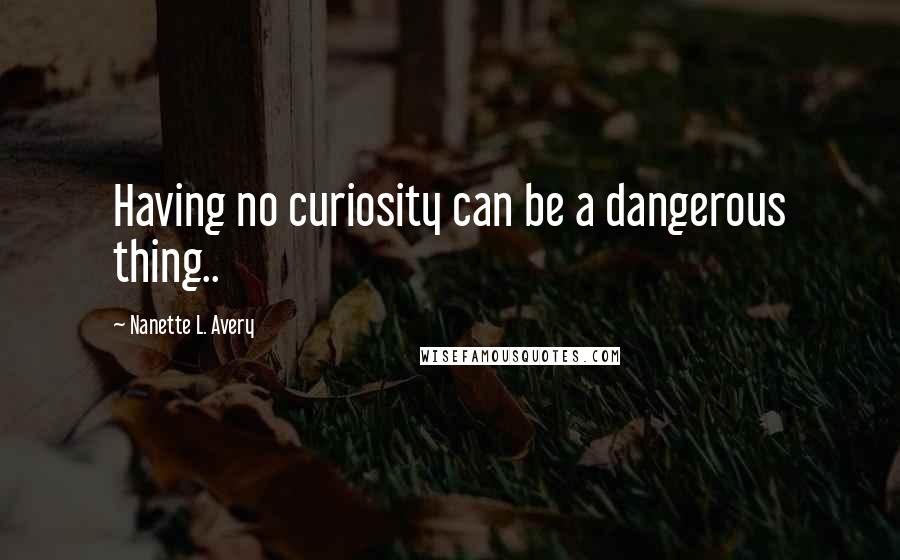 Having no curiosity can be a dangerous thing..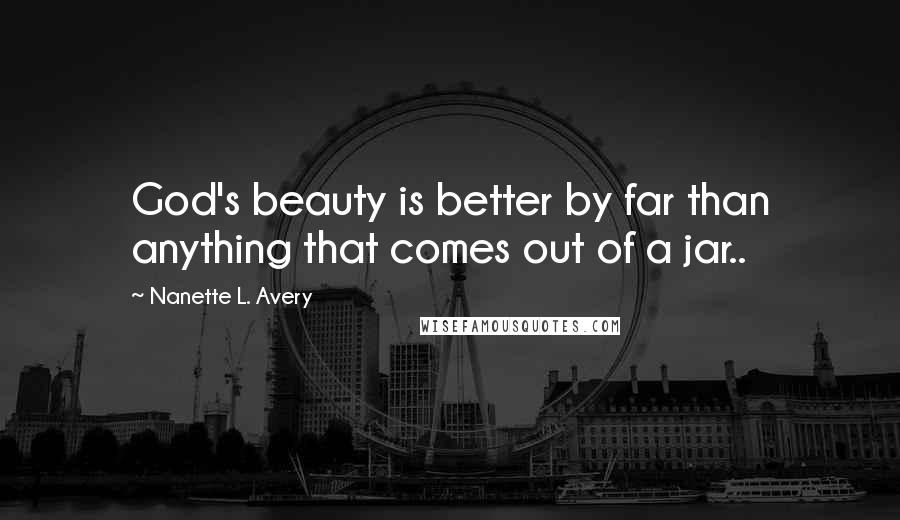 God's beauty is better by far than anything that comes out of a jar..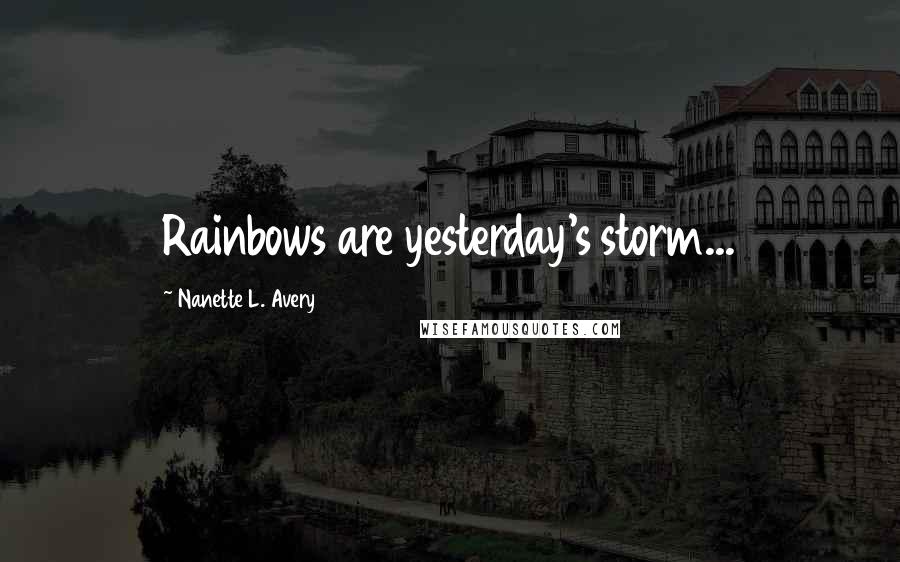 Rainbows are yesterday's storm...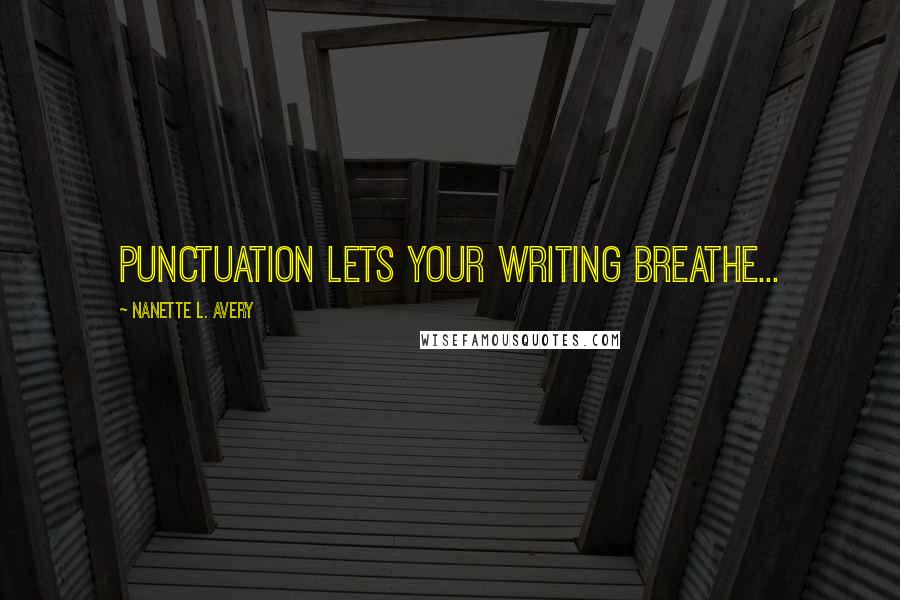 Punctuation lets your writing breathe...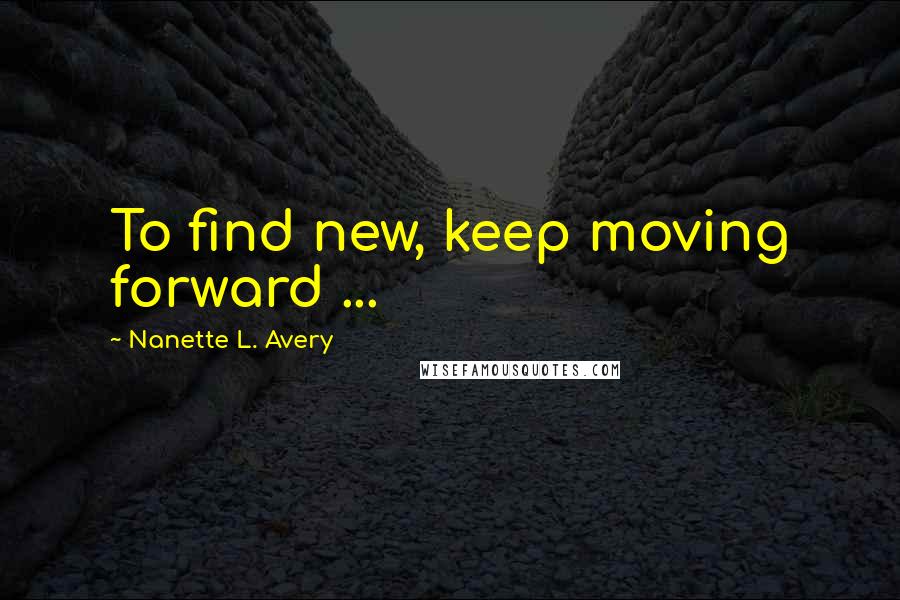 To find new, keep moving forward ...