Nalo Hopkinson Quotes
Top 15 wise famous quotes and sayings by Nalo Hopkinson
Nalo Hopkinson Famous Quotes & Sayings
Discover top inspirational quotes from Nalo Hopkinson on Wise Famous Quotes.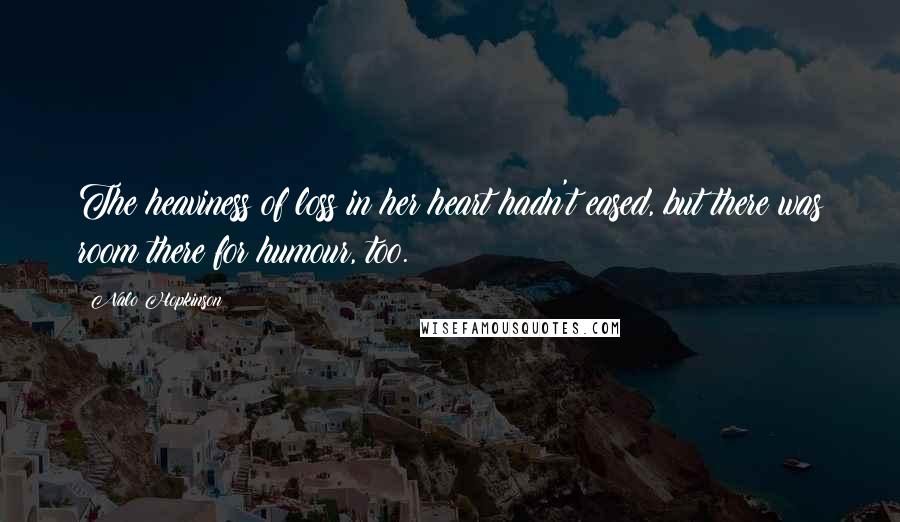 The heaviness of loss in her heart hadn't eased, but there was room there for humour, too.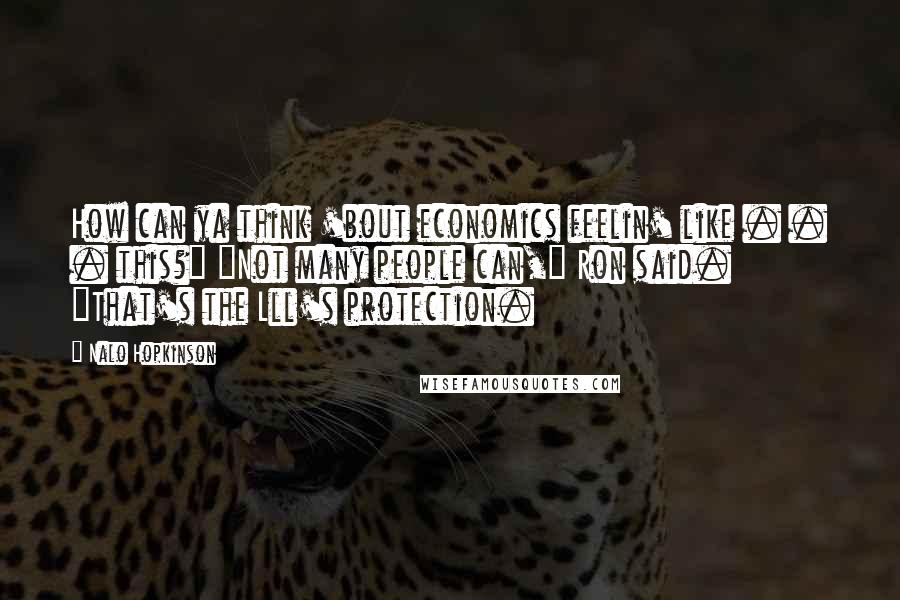 How can ya think 'bout economics feelin' like . . . this?" "Not many people can," Ron said. "That's the Lll's protection.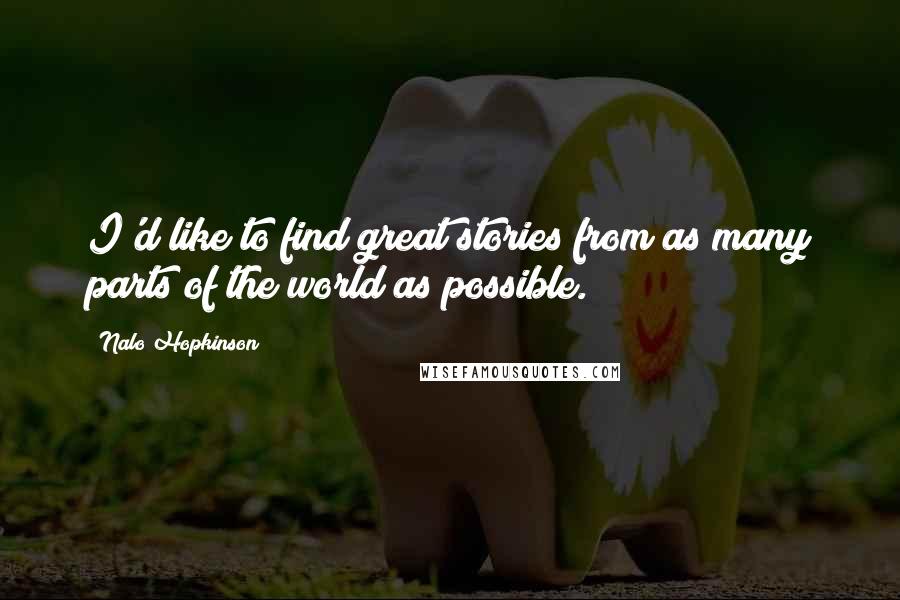 I'd like to find great stories from as many parts of the world as possible.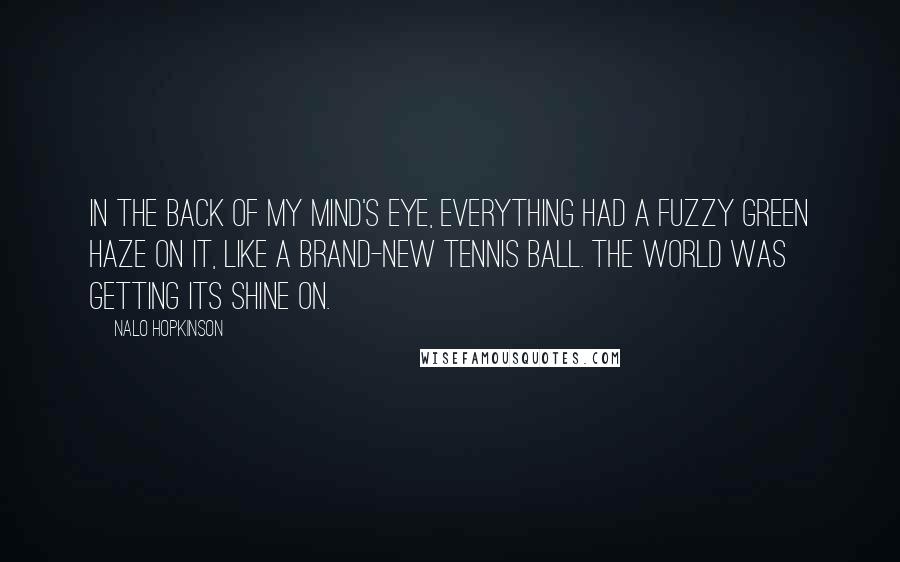 In the back of my mind's eye, everything had a fuzzy green haze on it, like a brand-new tennis ball. The world was getting its Shine on.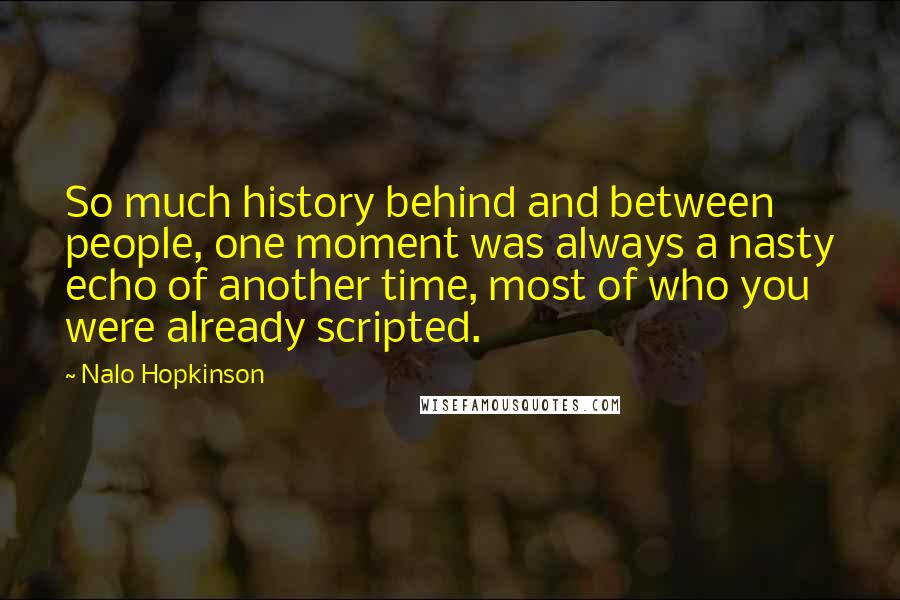 So much history behind and between people, one moment was always a nasty echo of another time, most of who you were already scripted.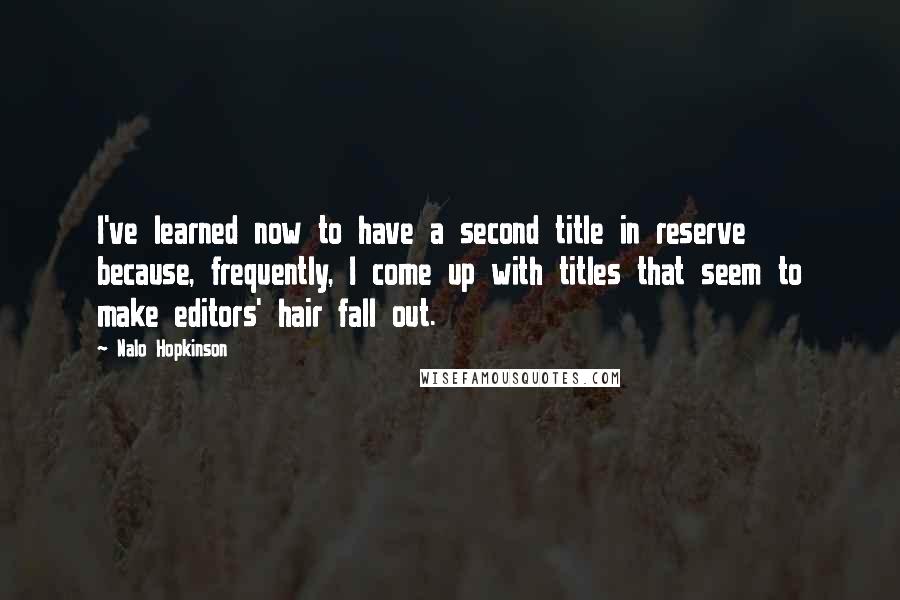 I've learned now to have a second title in reserve because, frequently, I come up with titles that seem to make editors' hair fall out.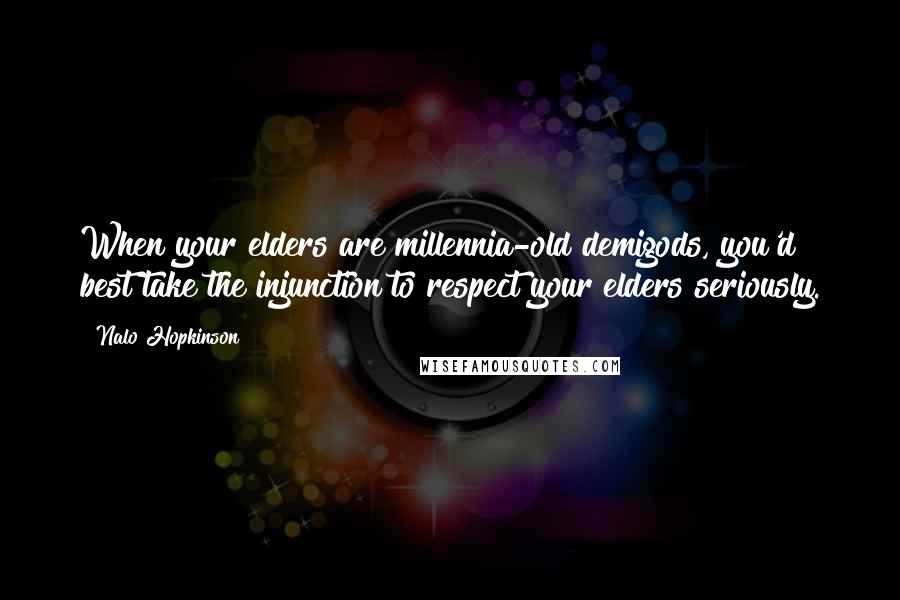 When your elders are millennia-old demigods, you'd best take the injunction to respect your elders seriously.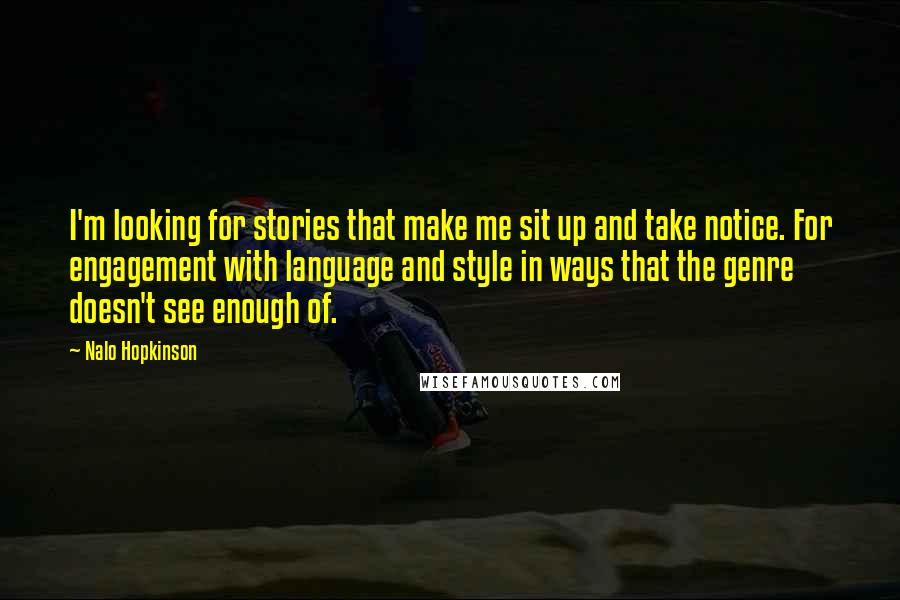 I'm looking for stories that make me sit up and take notice. For engagement with language and style in ways that the genre doesn't see enough of.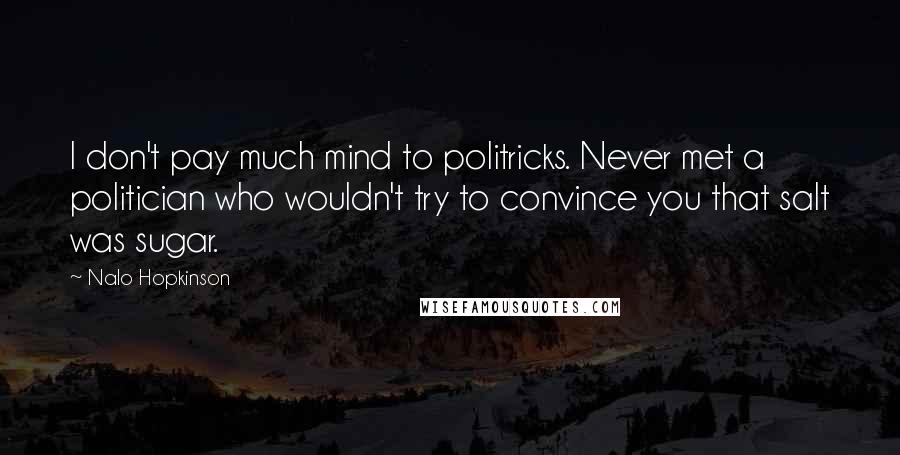 I don't pay much mind to politricks. Never met a politician who wouldn't try to convince you that salt was sugar.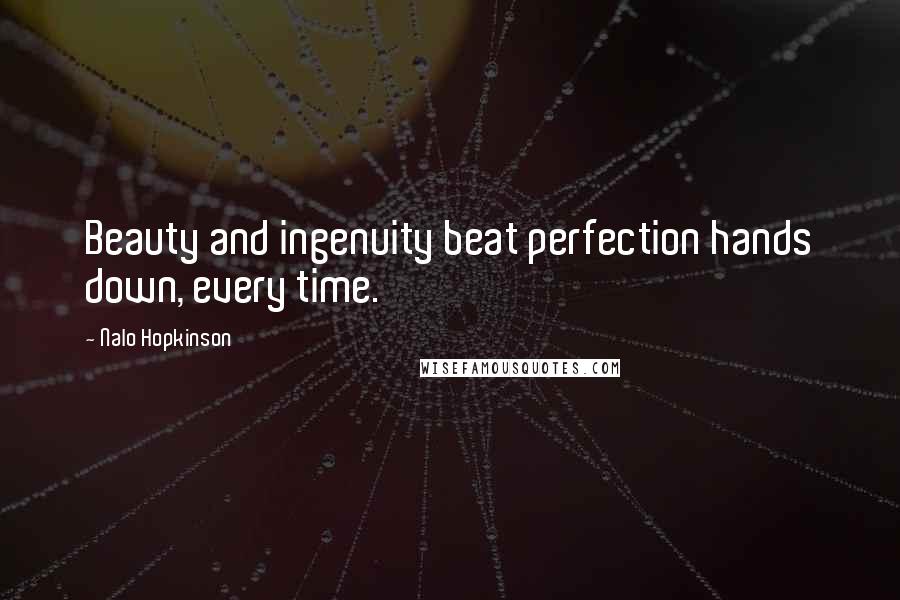 Beauty and ingenuity beat perfection hands down, every time.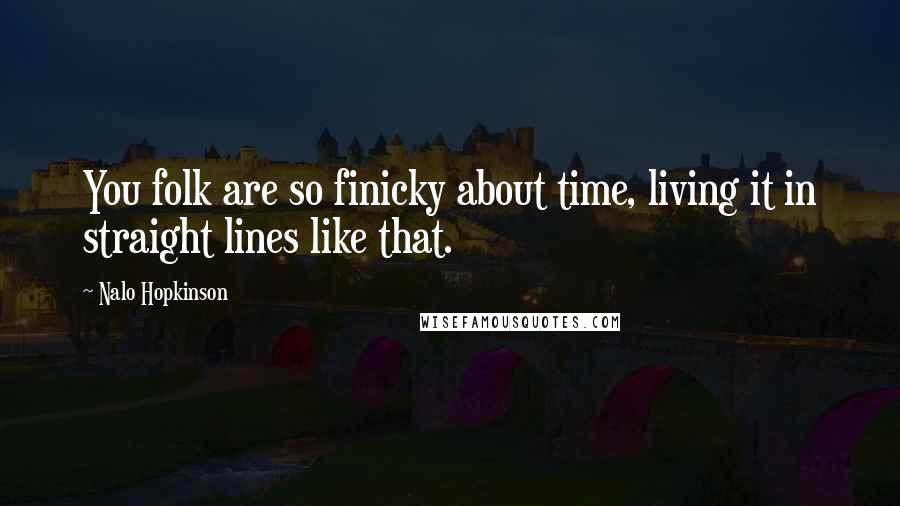 You folk are so finicky about time, living it in straight lines like that.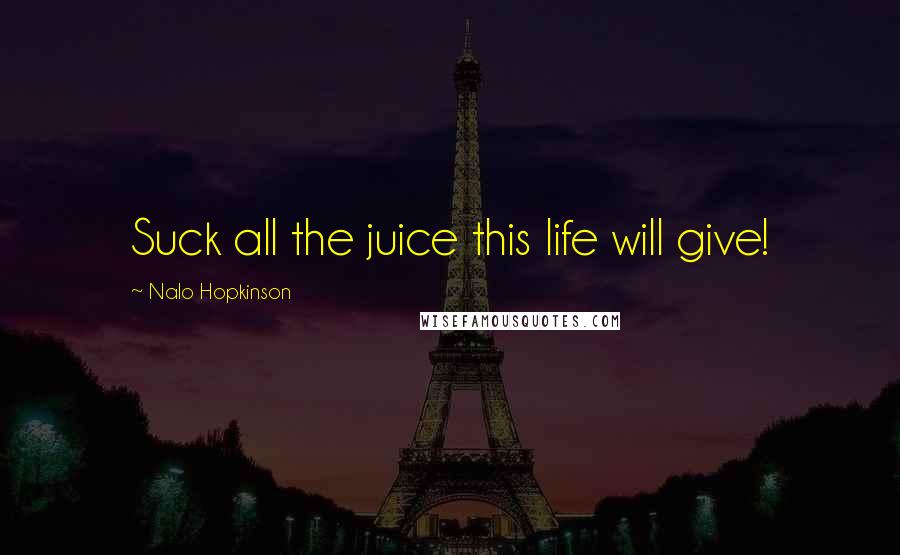 Suck all the juice this life will give!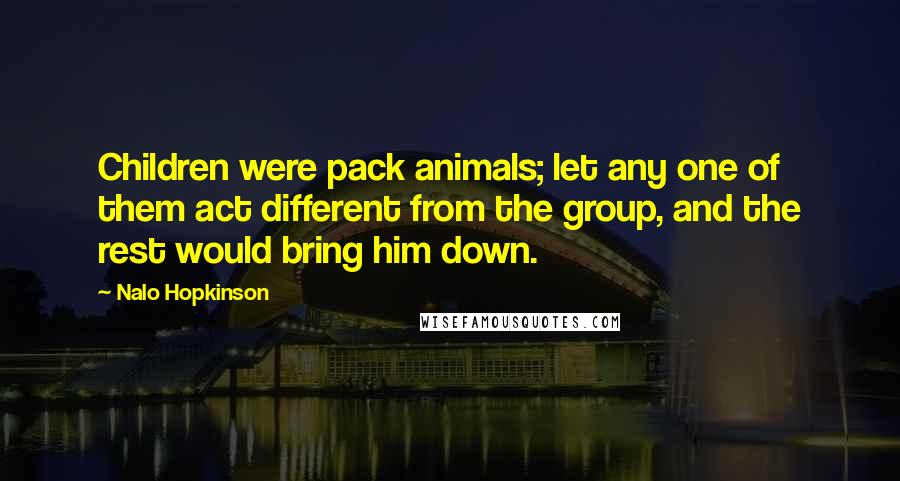 Children were pack animals; let any one of them act different from the group, and the rest would bring him down.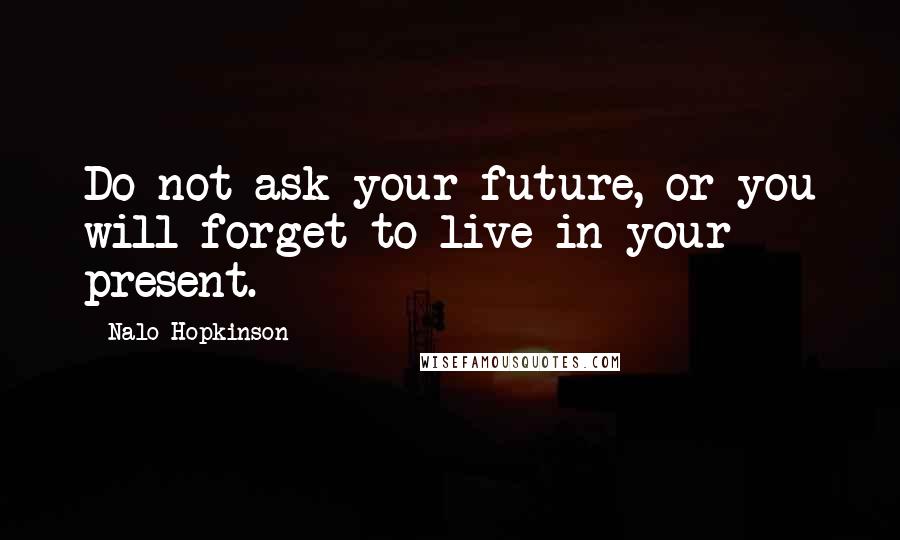 Do not ask your future, or you will forget to live in your present.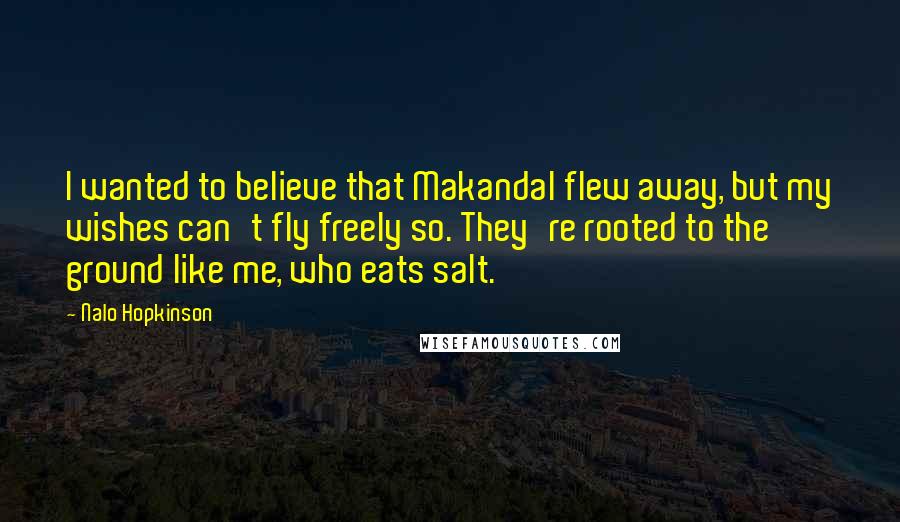 I wanted to believe that Makandal flew away, but my wishes can't fly freely so. They're rooted to the ground like me, who eats salt.