N.R. Hart Quotes
Top 16 wise famous quotes and sayings by N.R. Hart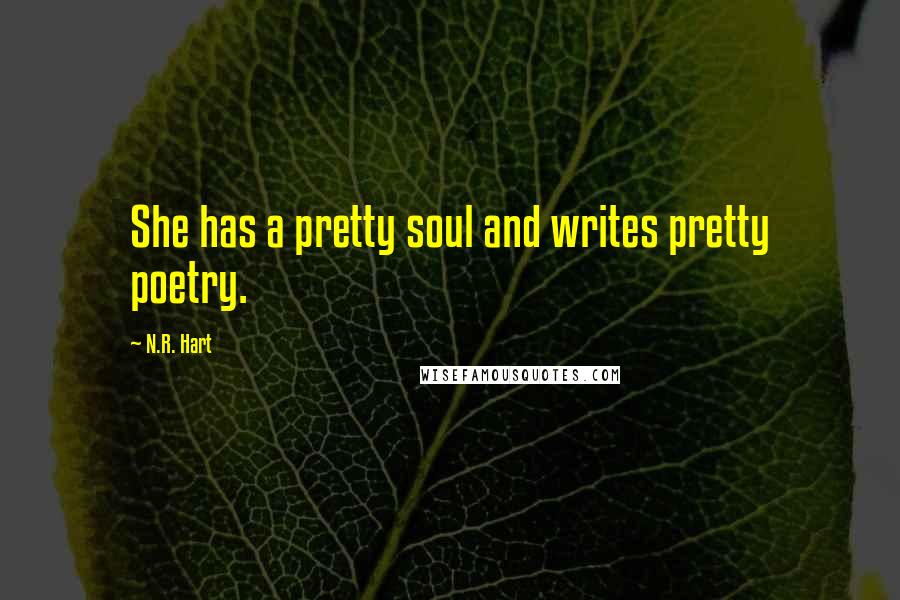 She has a pretty soul and writes pretty poetry.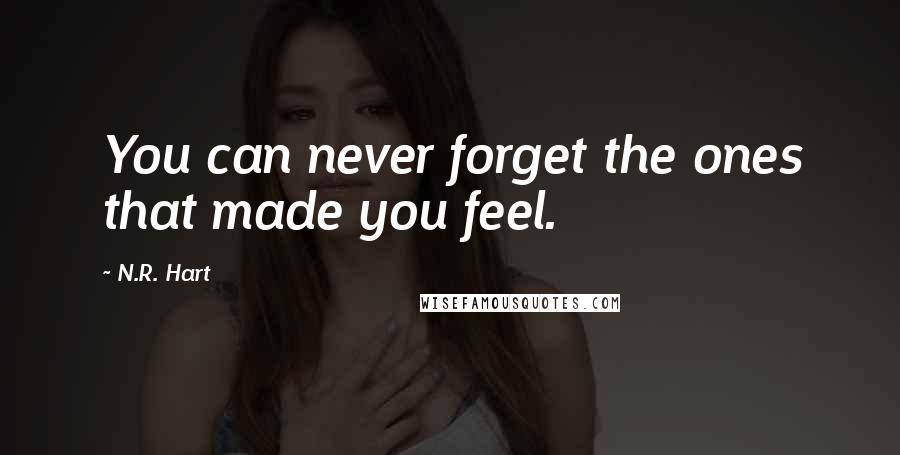 You can never forget the ones that made you feel.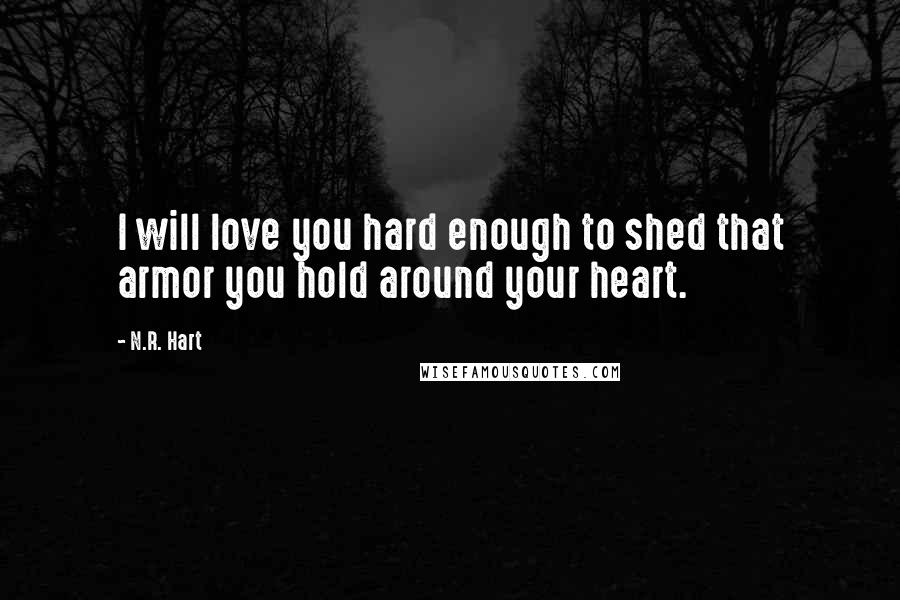 I will love you hard enough to shed that armor you hold around your heart.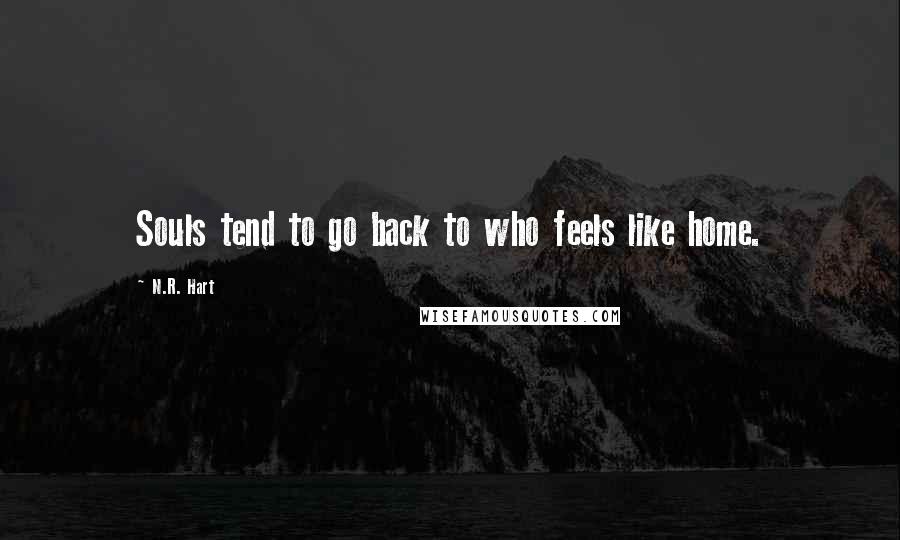 Souls tend to go back to who feels like home.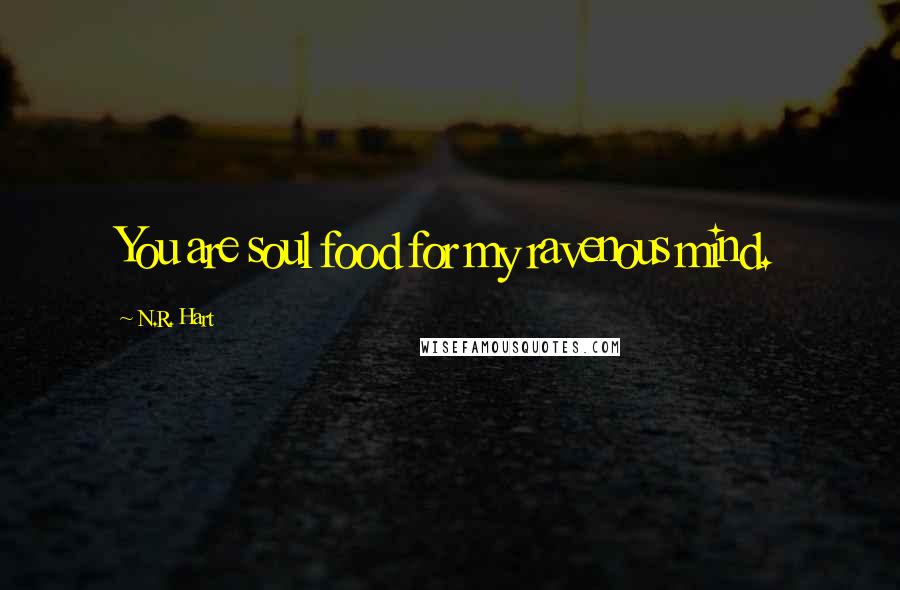 You are soul food for my ravenous mind.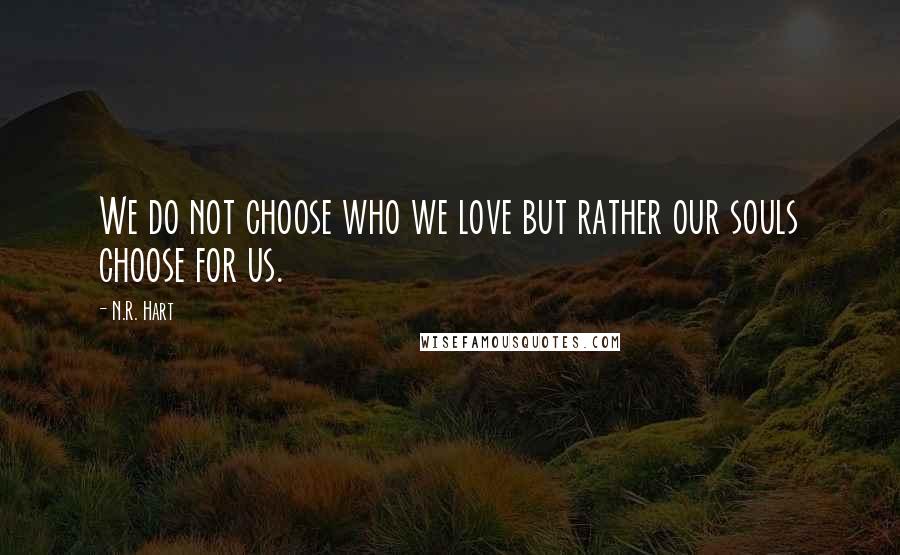 We do not choose who we love but rather
our souls choose for us.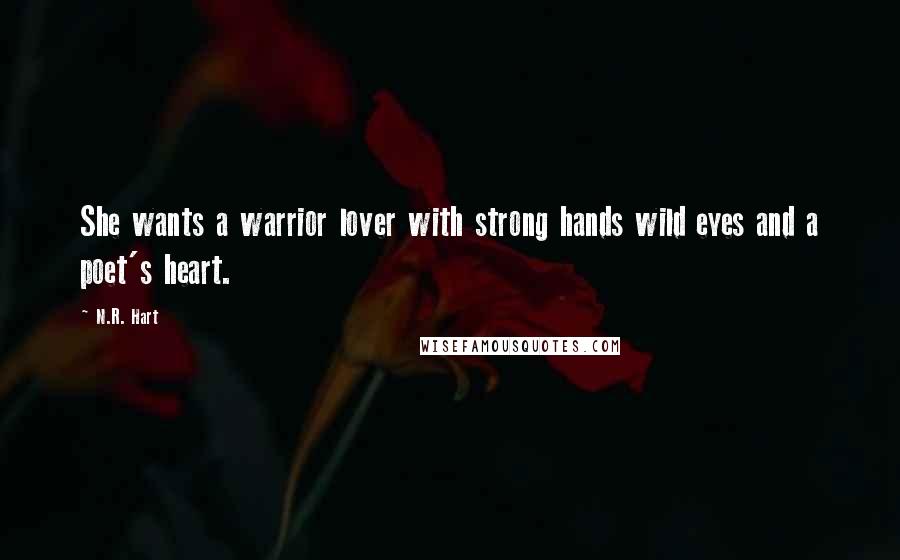 She wants a warrior lover with strong hands wild eyes and a poet's heart.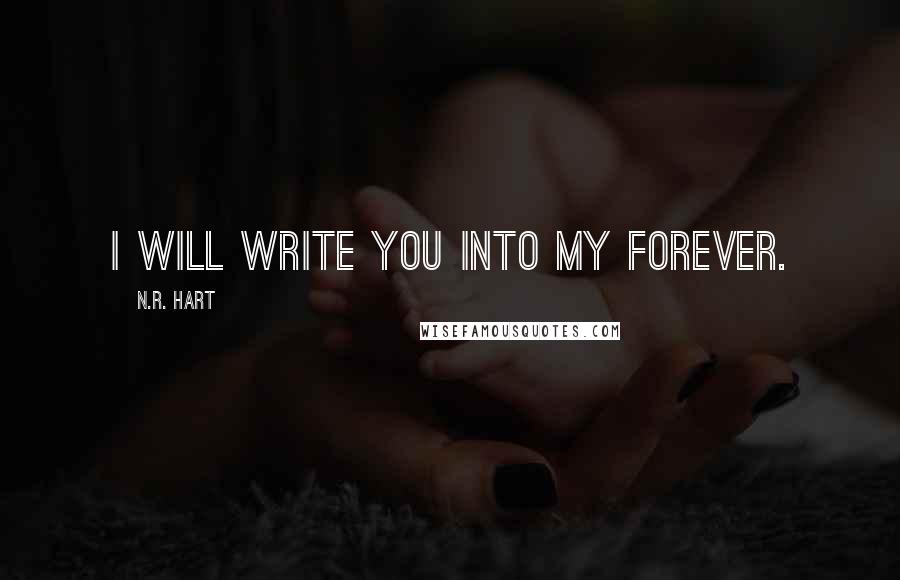 I will write you into my forever.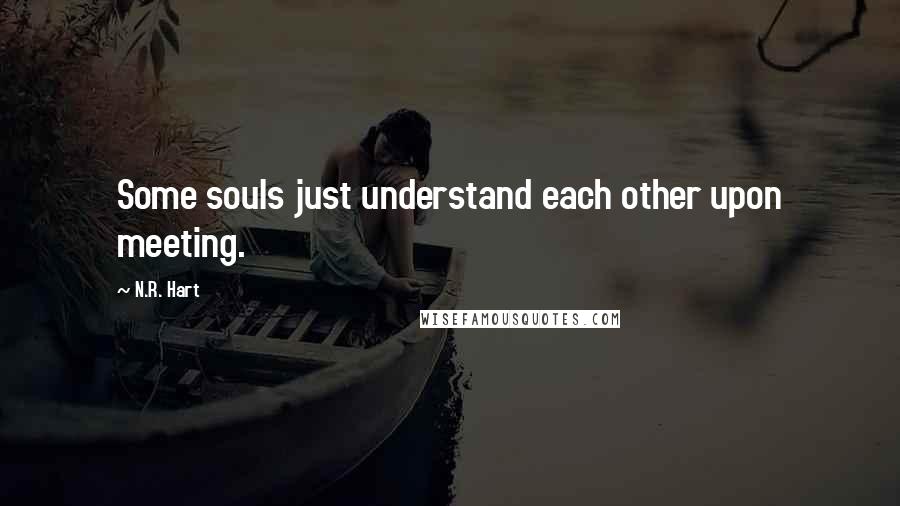 Some souls just understand each other upon meeting.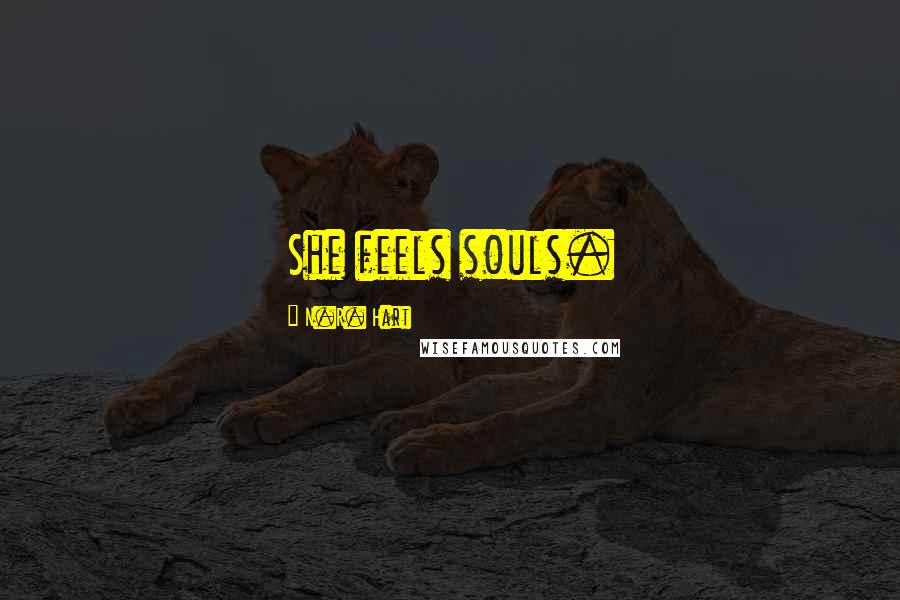 She feels souls.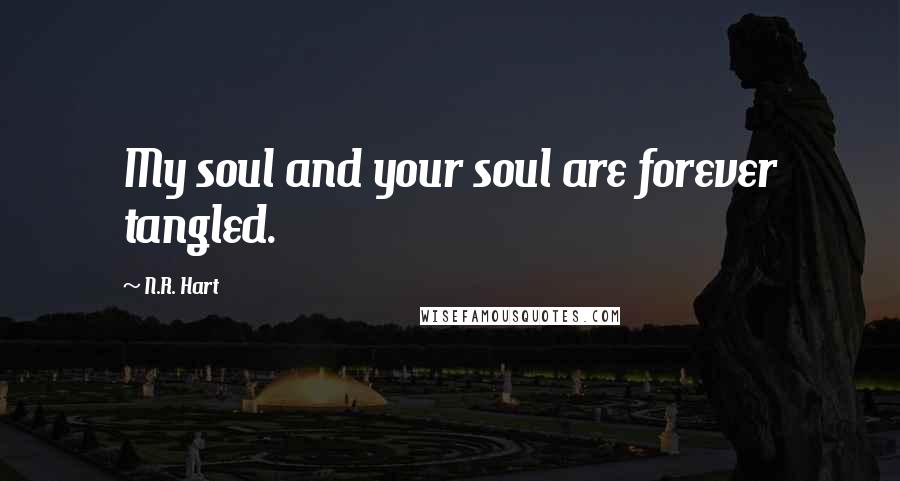 My soul and your soul are forever tangled.
Still I would die tomorrow knowing I spend a handful of breathless moments with you than live a lifetime of ordinary breathing.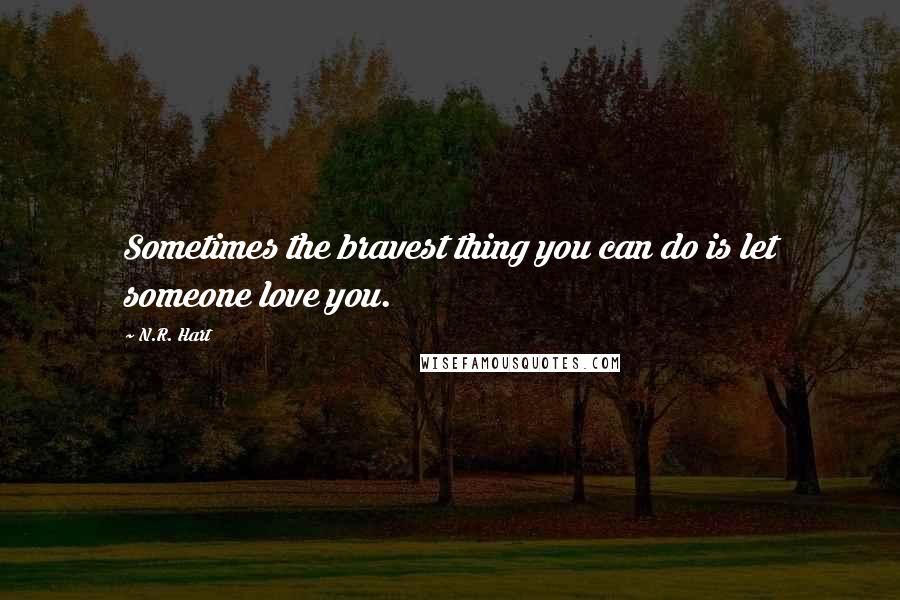 Sometimes the bravest thing you can do is let someone love you.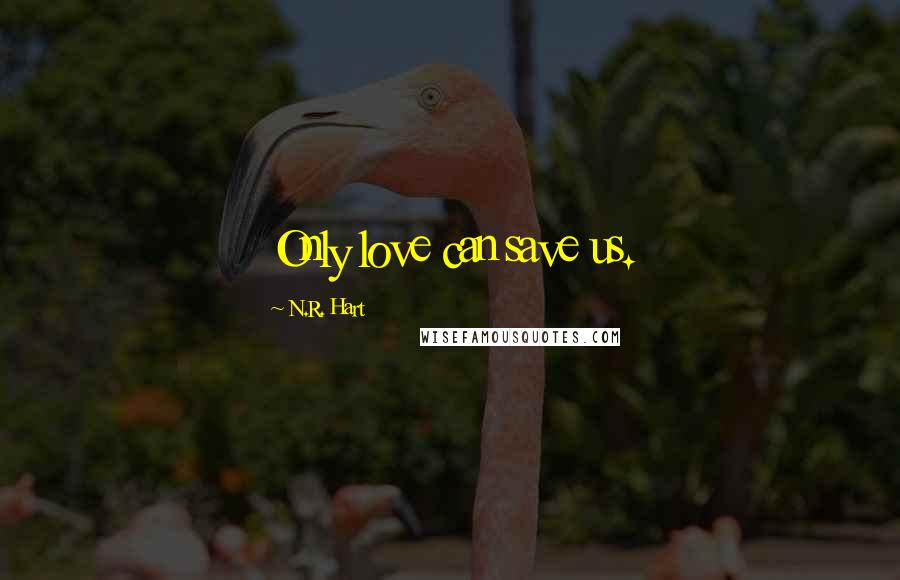 Only love can save us.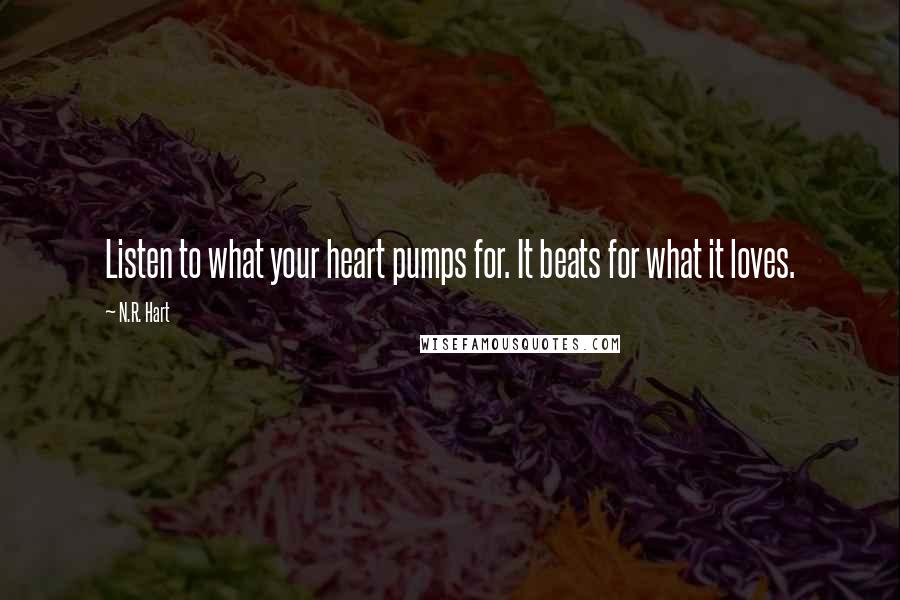 Listen to what your heart pumps for. It beats for what it loves.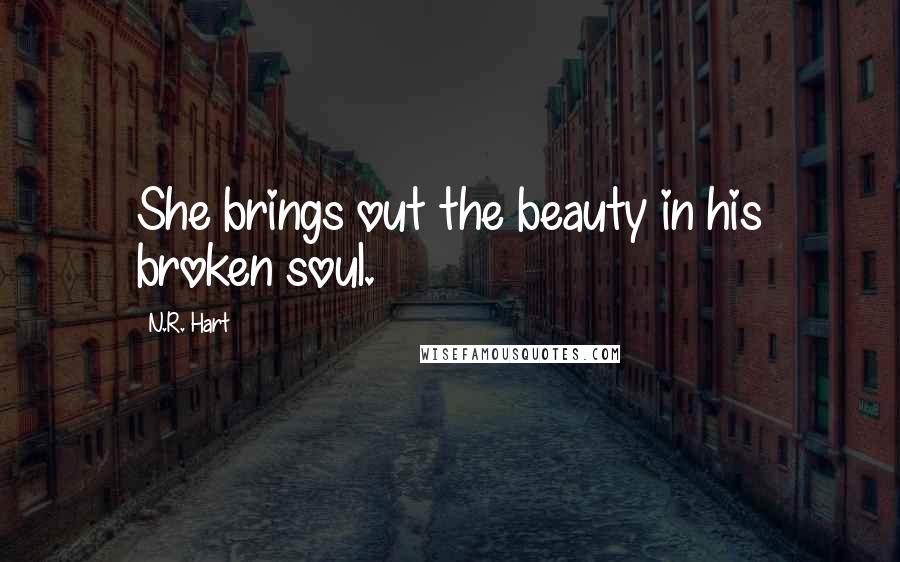 She brings out the beauty in his broken soul.