Monica Chrisandtras Hines Quotes
Top 4 wise famous quotes and sayings by Monica Chrisandtras Hines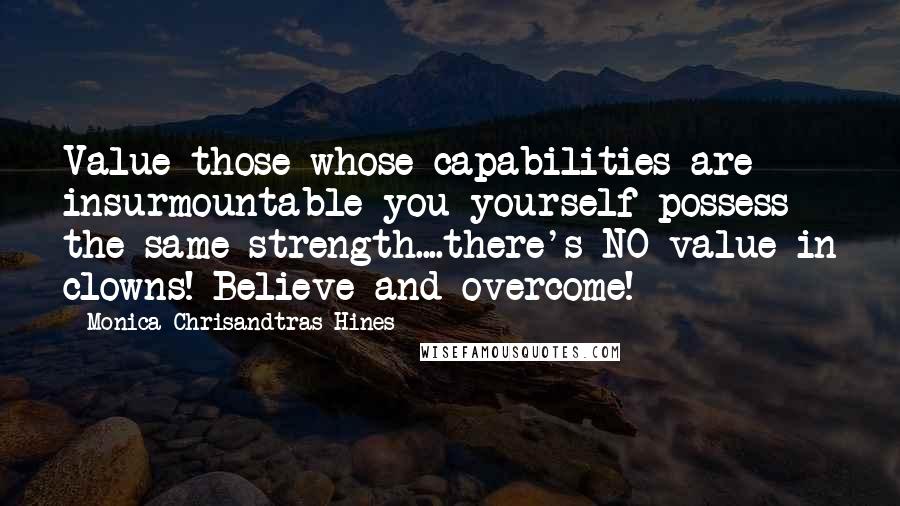 Value those whose capabilities are insurmountable you yourself possess the same strength....there's NO value in clowns! Believe and overcome!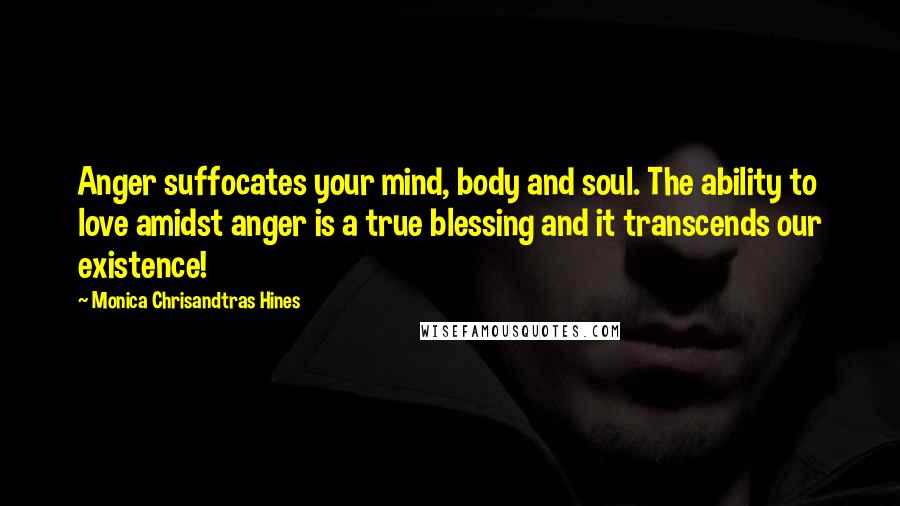 Anger suffocates your mind, body and soul. The ability to love amidst anger is a true blessing and it transcends our existence!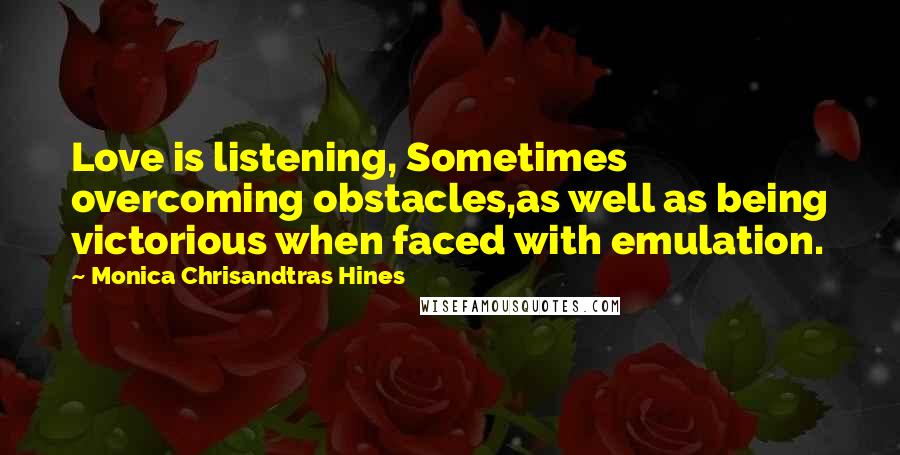 Love is listening, Sometimes overcoming obstacles,
as well as being victorious when faced with emulation.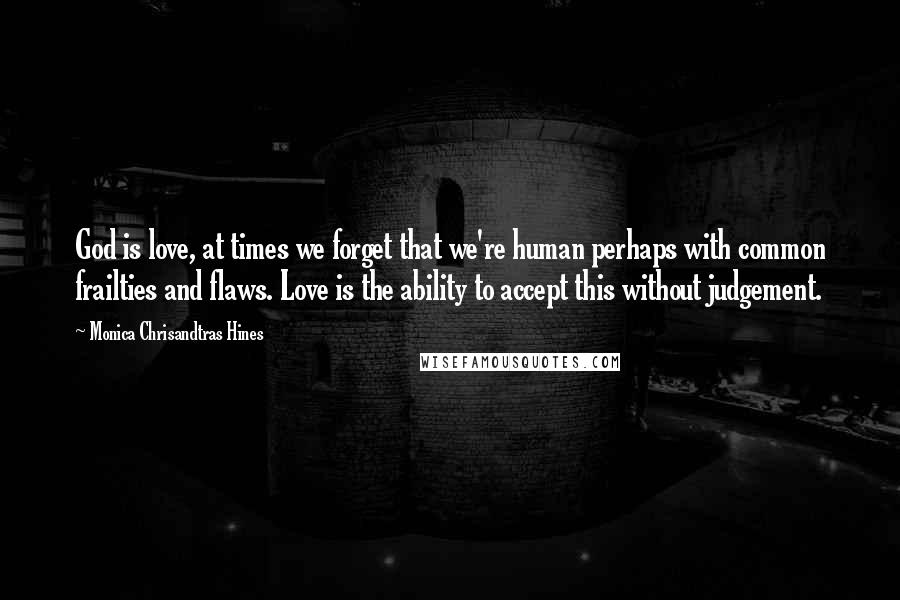 God is love, at times we forget that we're human perhaps with common frailties and flaws. Love is the ability to accept this without judgement.