Semanyenzi Richard Quotes
Top 6 wise famous quotes and sayings by Semanyenzi Richard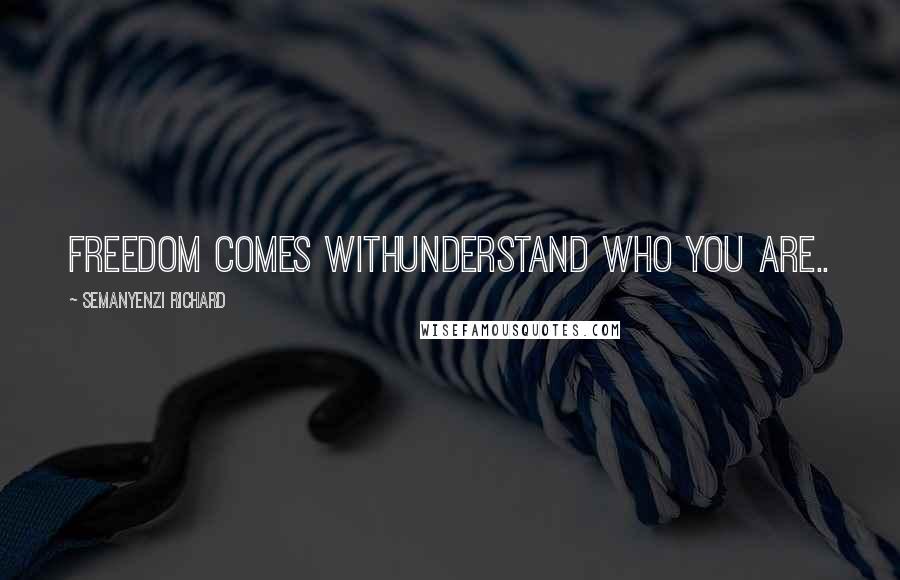 Freedom comes with
understand who you are..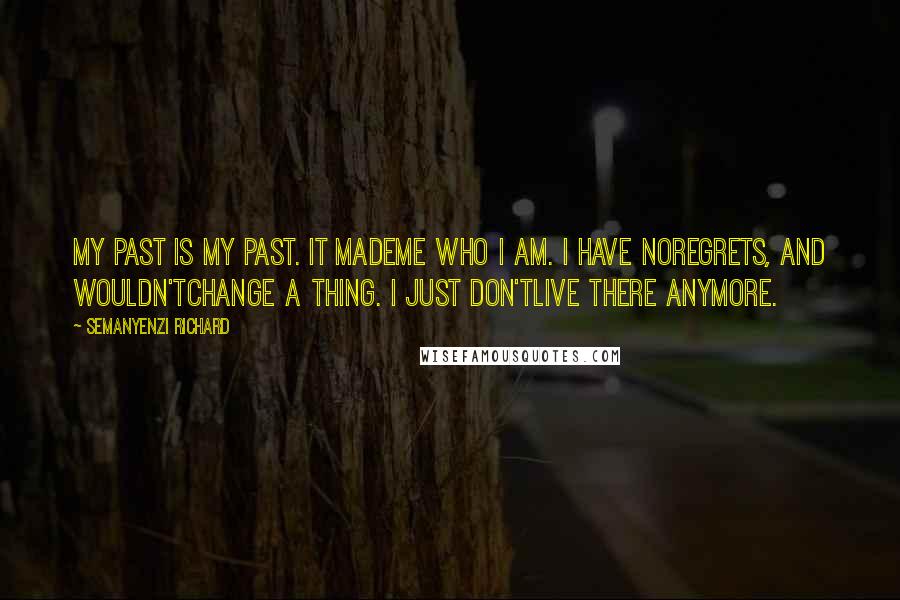 My past is my past. It made
me who I am. I have no
regrets, and wouldn't
change a thing. I just don't
live there anymore.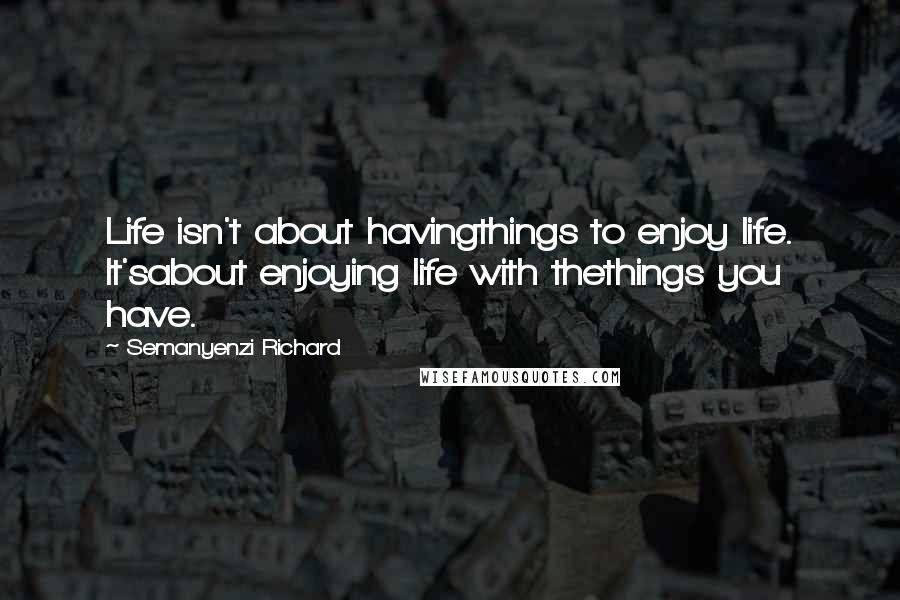 Life isn't about having
things to enjoy life. It's
about enjoying life with the
things you have.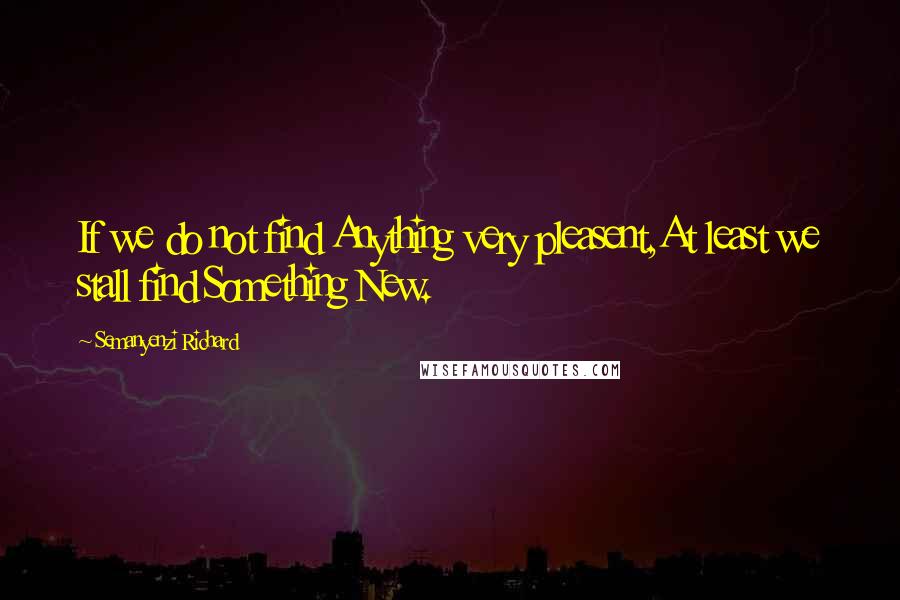 If we do not find Anything very pleasent,At least we stall find Something New.