Karen Karbo Quotes
Top 8 wise famous quotes and sayings by Karen Karbo
Overdressing is the first cousin of trying too hard.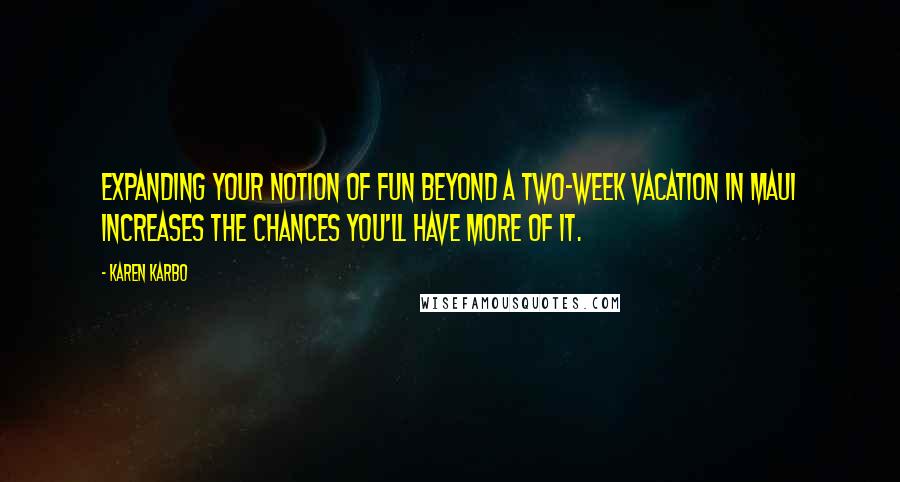 Expanding your notion of fun beyond a two-week vacation in Maui increases the chances you'll have more of it.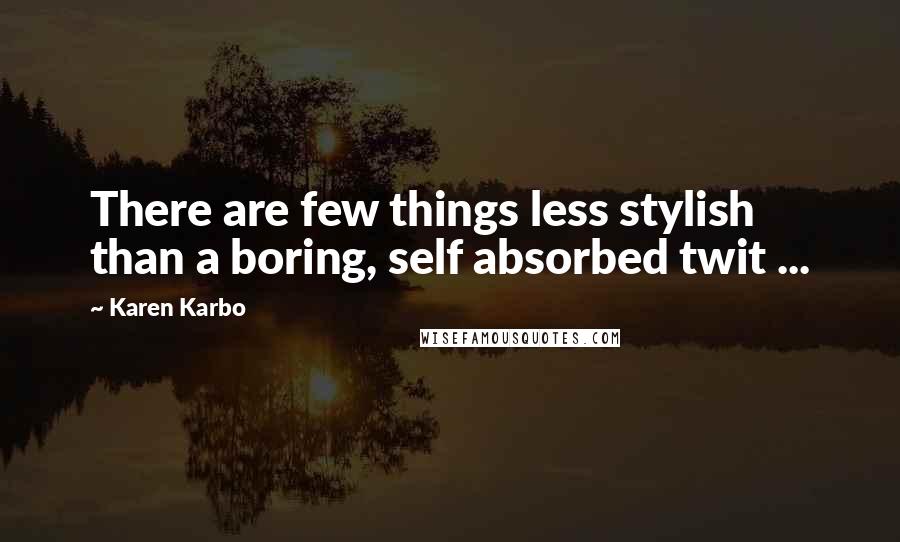 There are few things less stylish than a boring, self absorbed twit ...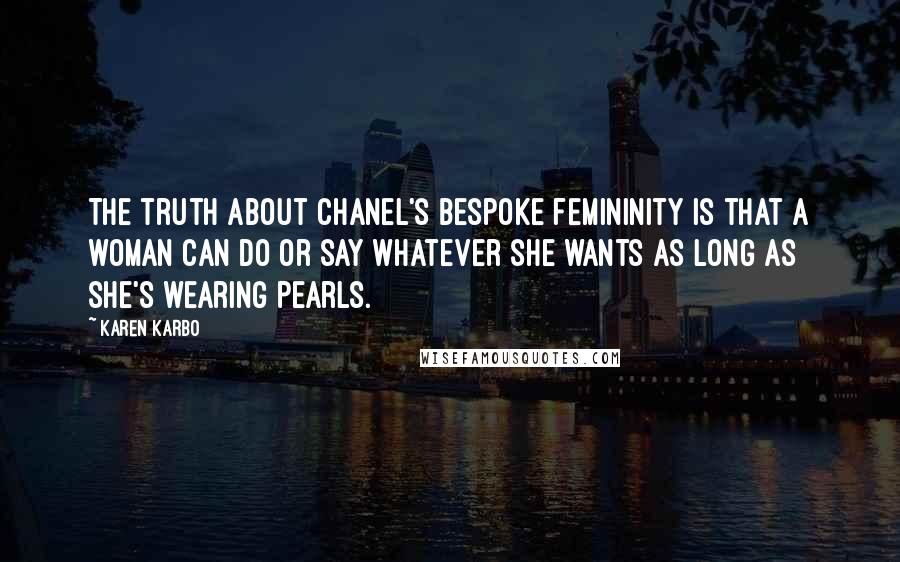 The truth about Chanel's bespoke femininity is that a woman can do or say whatever she wants as long as she's wearing pearls.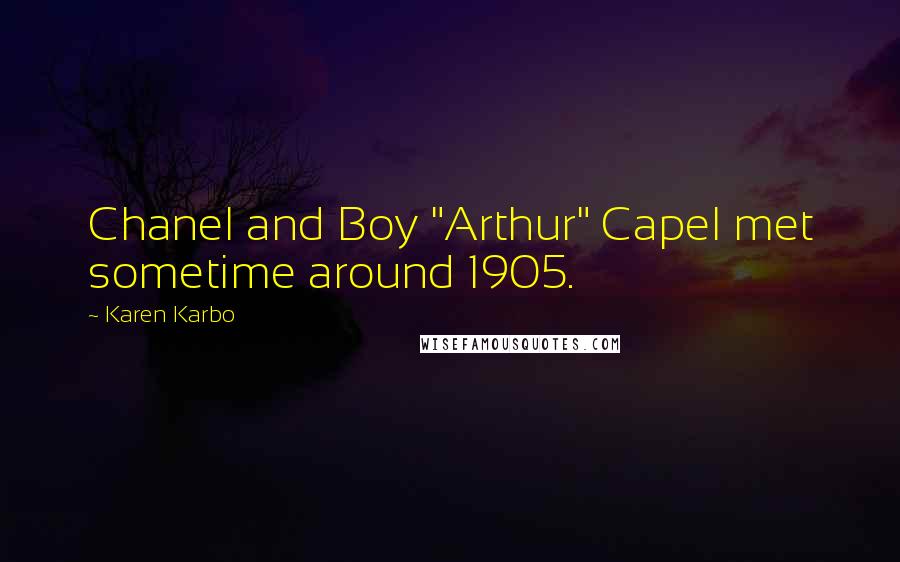 Chanel and Boy "Arthur" Capel met sometime around 1905.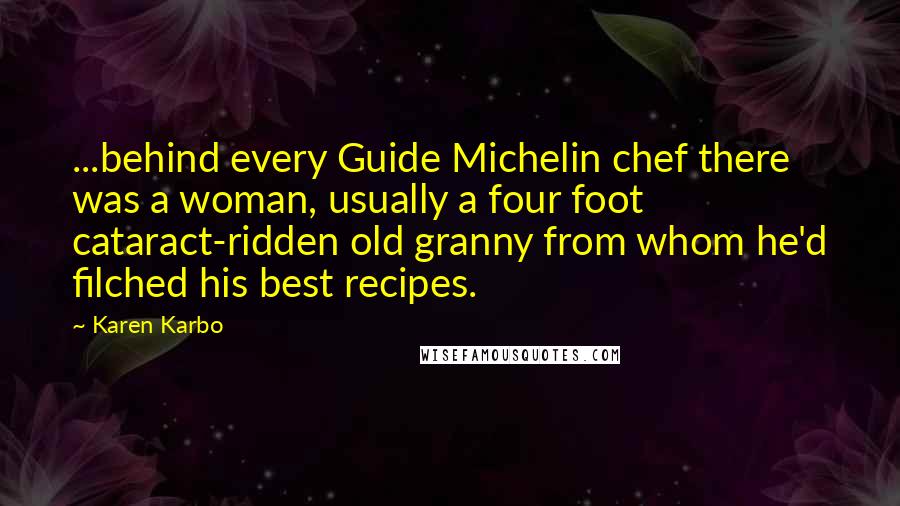 ...behind every Guide Michelin chef there was a woman, usually a four foot cataract-ridden old granny from whom he'd filched his best recipes.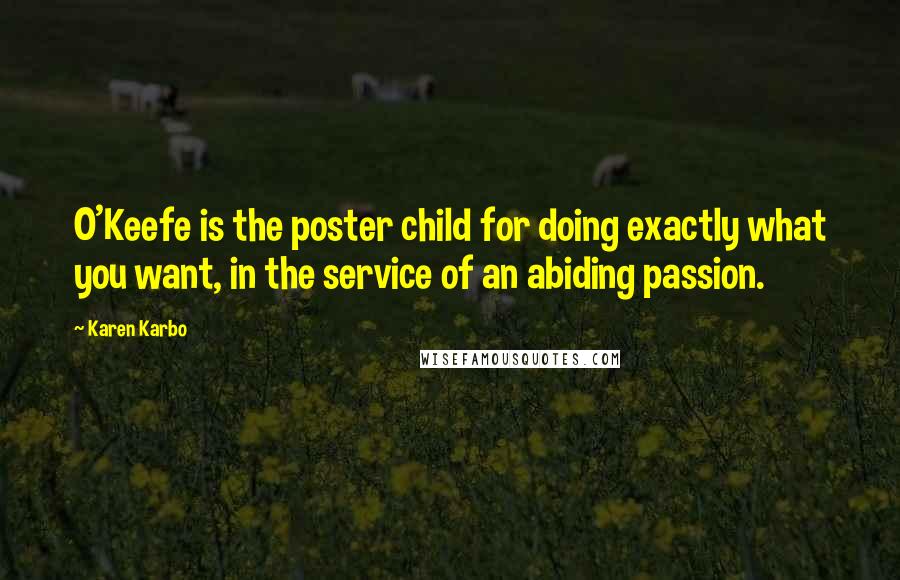 O'Keefe is the poster child for doing exactly what you want, in the service of an abiding passion.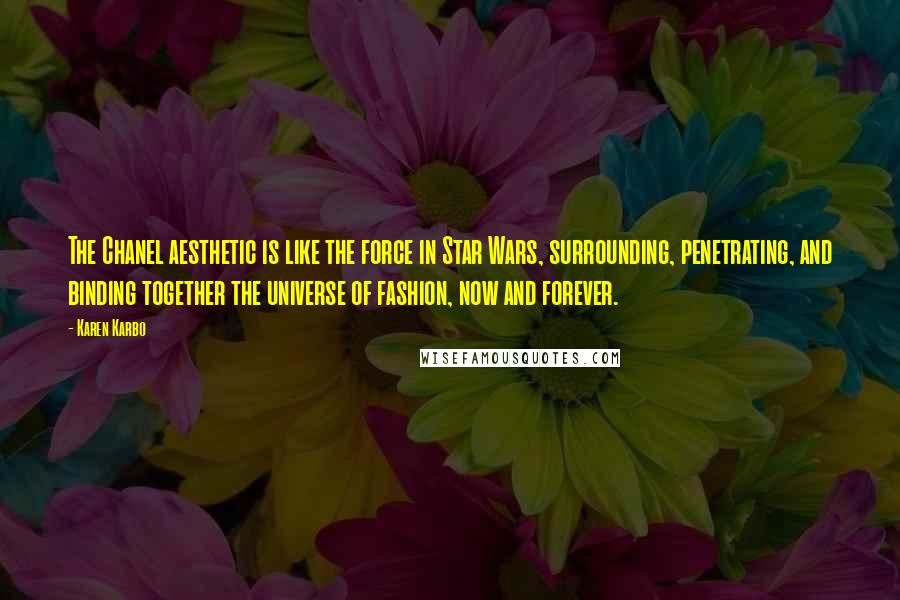 The Chanel aesthetic is like the force in Star Wars, surrounding, penetrating, and binding together the universe of fashion, now and forever.