Knowing Vs Doing Quotes
Collection of top 30 famous quotes about Knowing Vs Doing
Knowing Vs Doing Quotes & Sayings
Happy to read and share the best inspirational Knowing Vs Doing quotes, sayings and quotations on Wise Famous Quotes.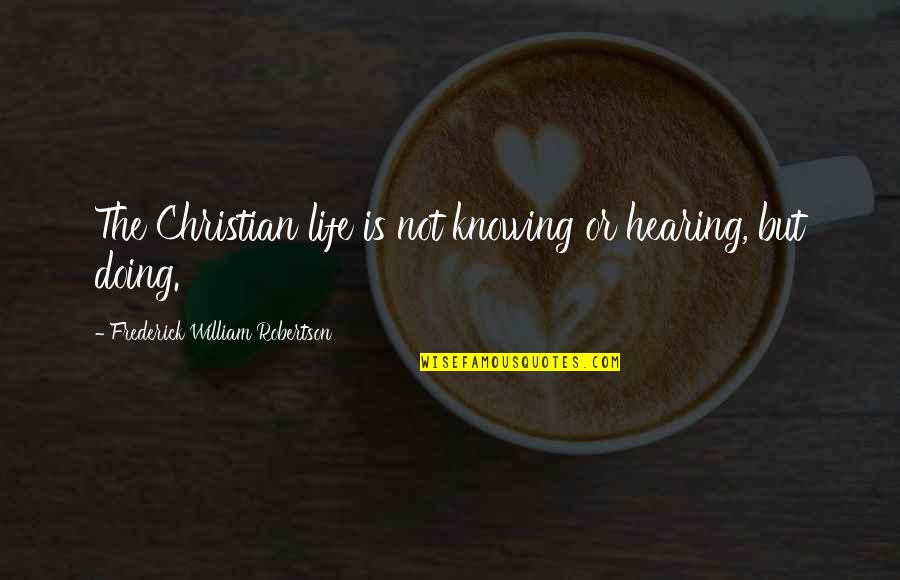 The Christian life is not knowing or hearing, but doing.
—
Frederick William Robertson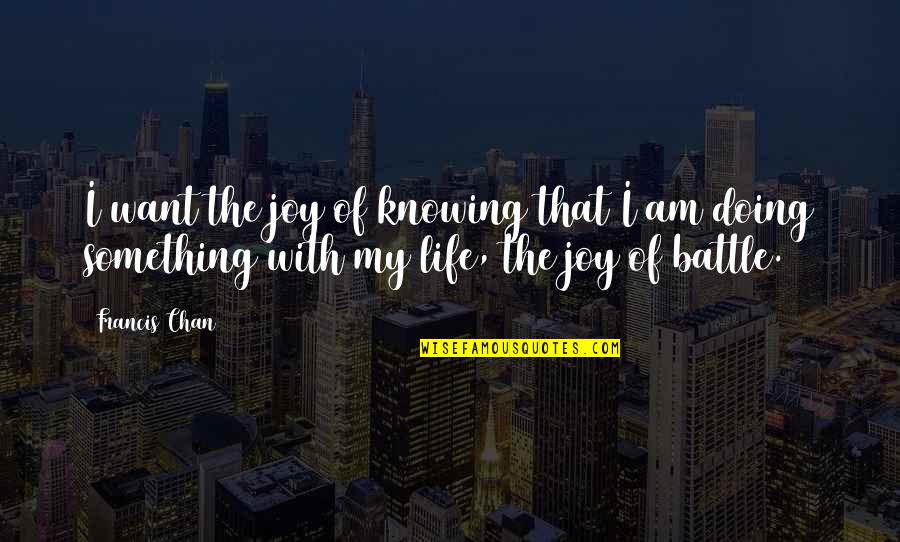 I want the joy of knowing that I am doing something with my life, the joy of battle.
—
Francis Chan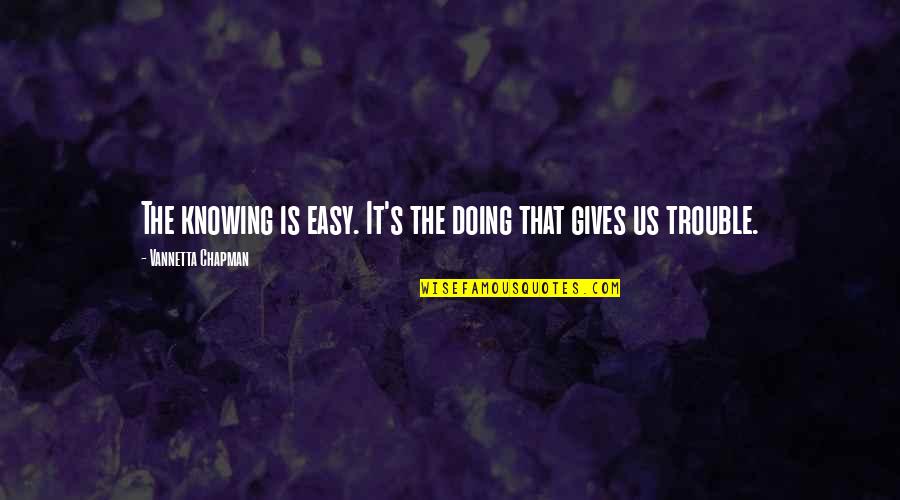 The knowing is easy. It's the doing that gives us trouble.
—
Vannetta Chapman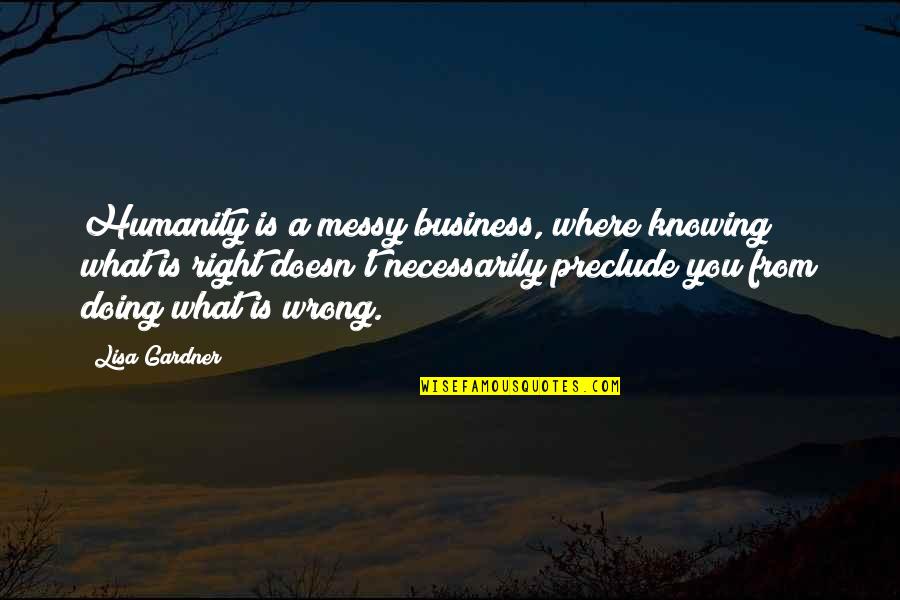 Humanity is a messy business, where knowing what is right doesn't necessarily preclude you from doing what is wrong.
—
Lisa Gardner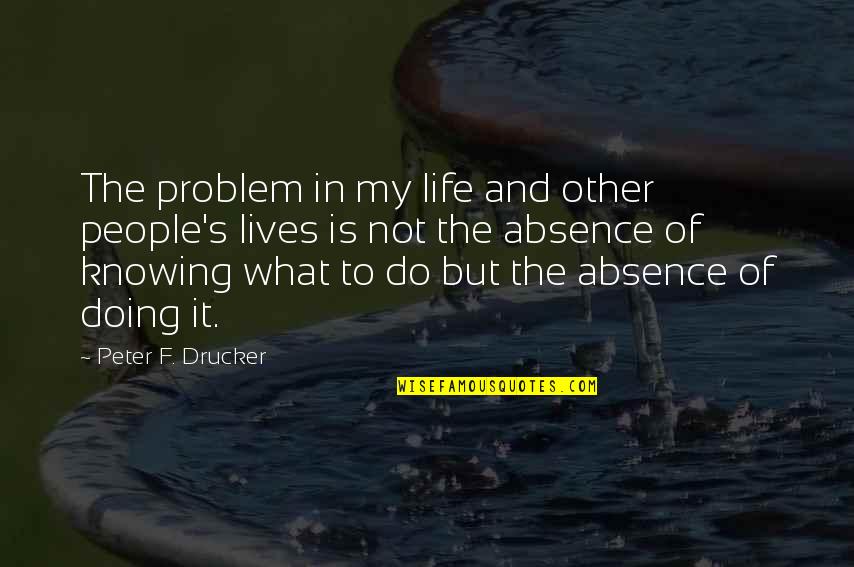 The problem in my life and other people's lives is not the absence of knowing what to do but the absence of doing it.
—
Peter F. Drucker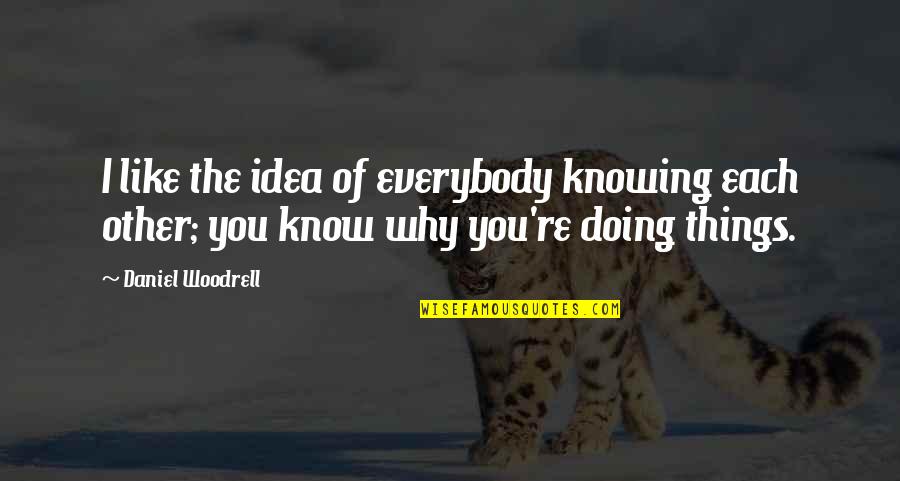 I like the idea of everybody knowing each other; you know why you're doing things.
—
Daniel Woodrell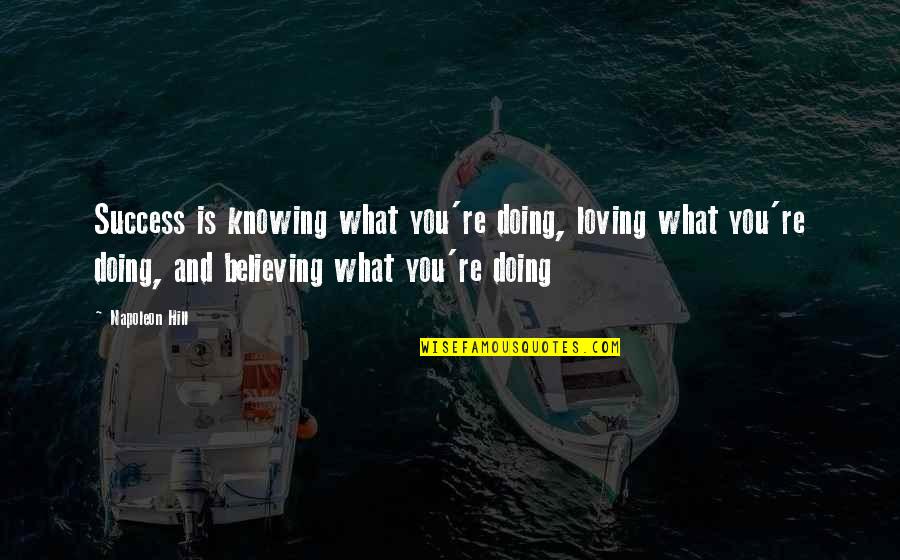 Success is knowing what you're doing, loving what you're doing, and believing what you're doing —
Napoleon Hill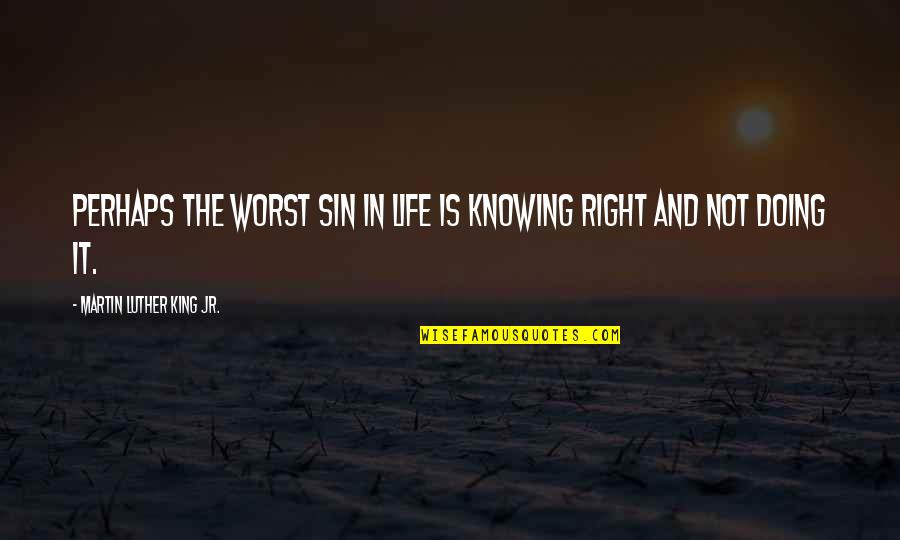 Perhaps the worst sin in life is knowing right and not doing it. —
Martin Luther King Jr.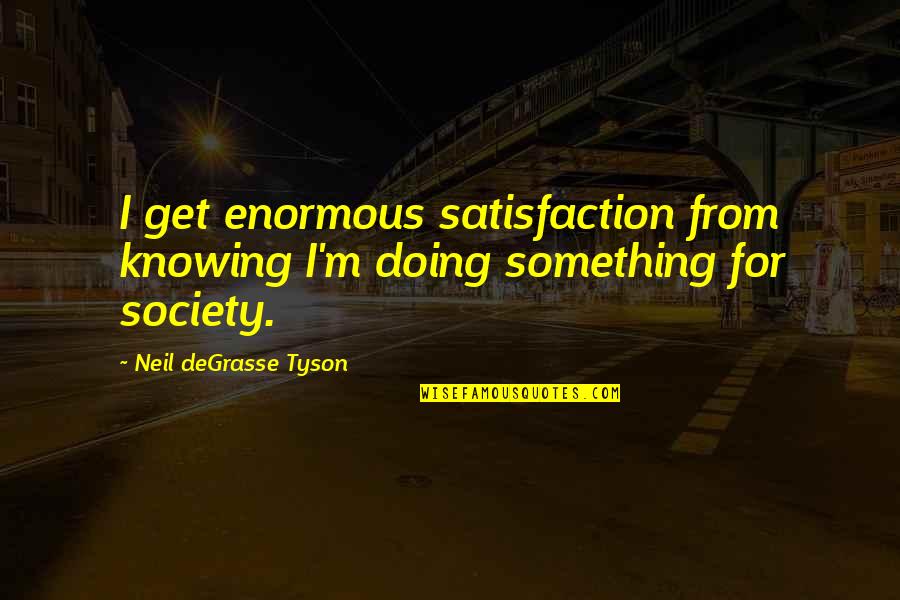 I get enormous satisfaction from knowing I'm doing something for society. —
Neil DeGrasse Tyson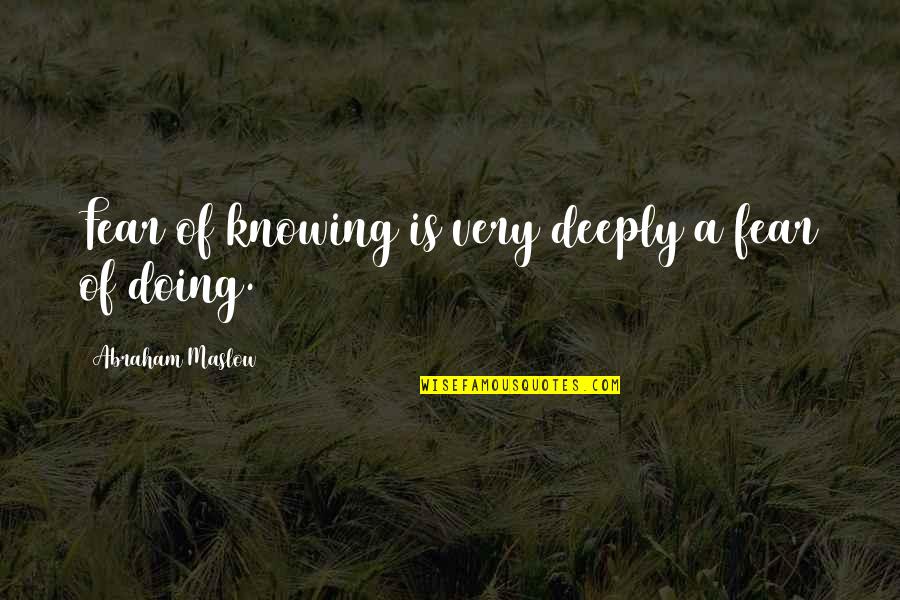 Fear of knowing is very deeply a fear of doing. —
Abraham Maslow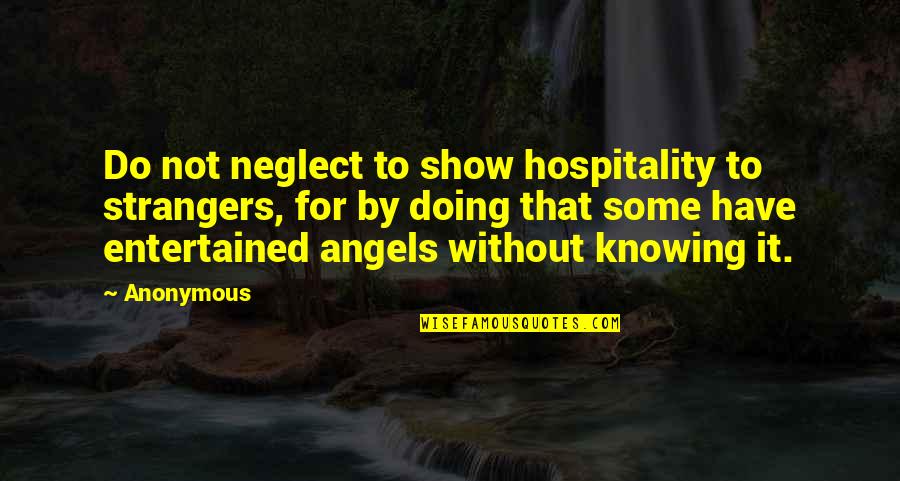 Do not neglect to show hospitality to strangers, for by doing that some have entertained angels without knowing it. —
Anonymous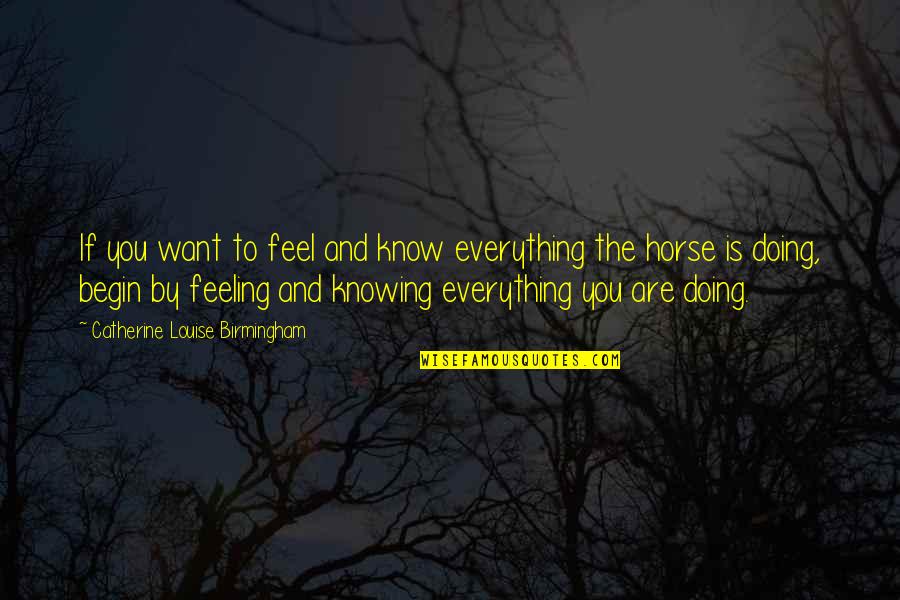 If you want to feel and know everything the horse is doing, begin by feeling and knowing everything you are doing. —
Catherine Louise Birmingham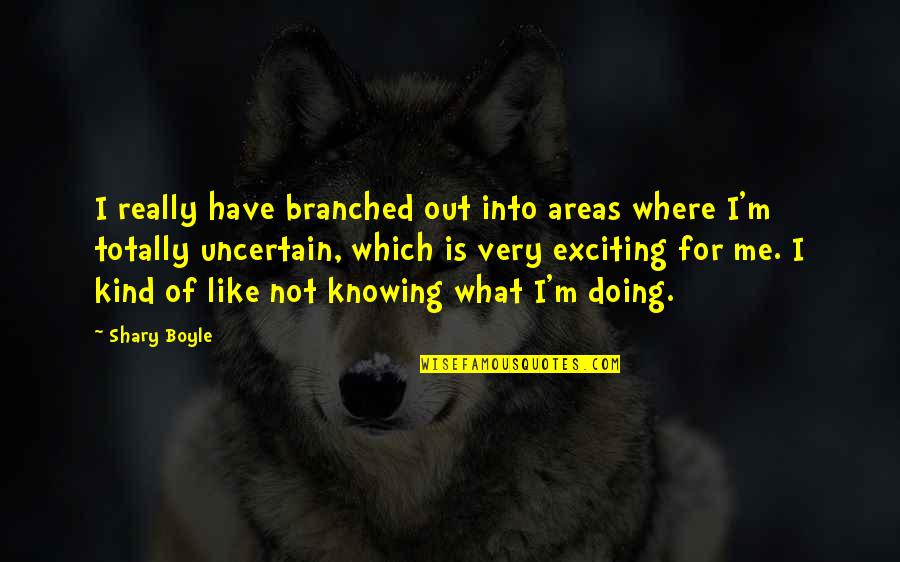 I really have branched out into areas where I'm totally uncertain, which is very exciting for me. I kind of like not knowing what I'm doing. —
Shary Boyle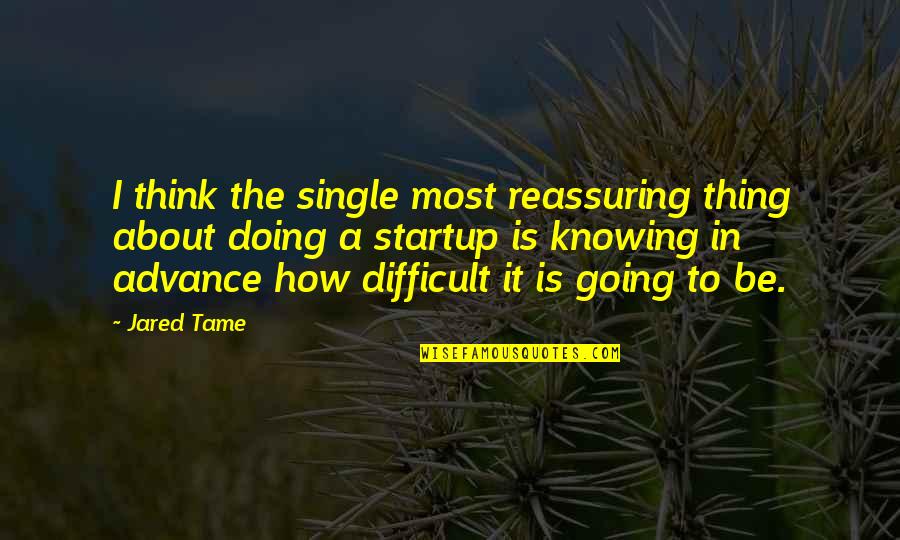 I think the single most reassuring thing about doing a startup is knowing in advance how difficult it is going to be. —
Jared Tame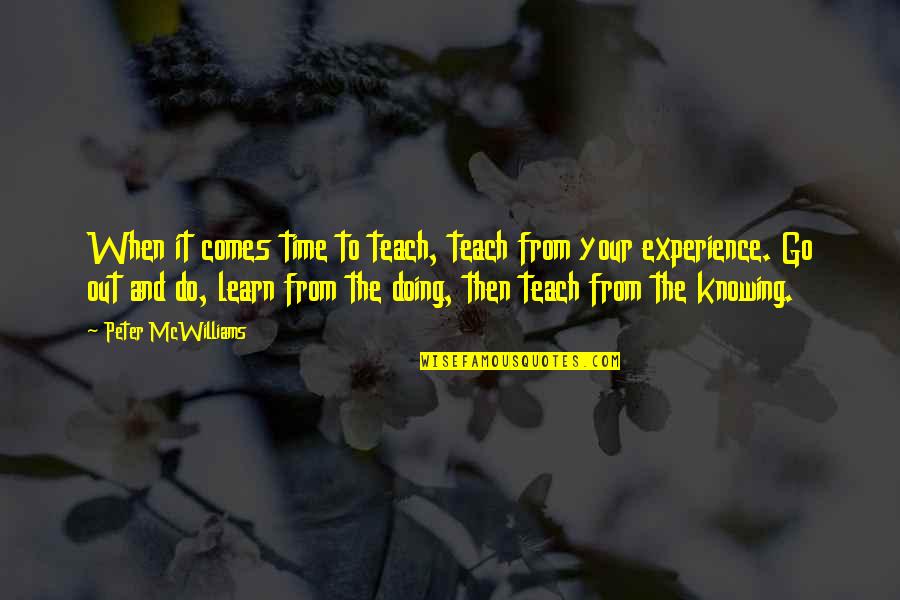 When it comes time to teach, teach from your experience. Go out and do, learn from the doing, then teach from the knowing. —
Peter McWilliams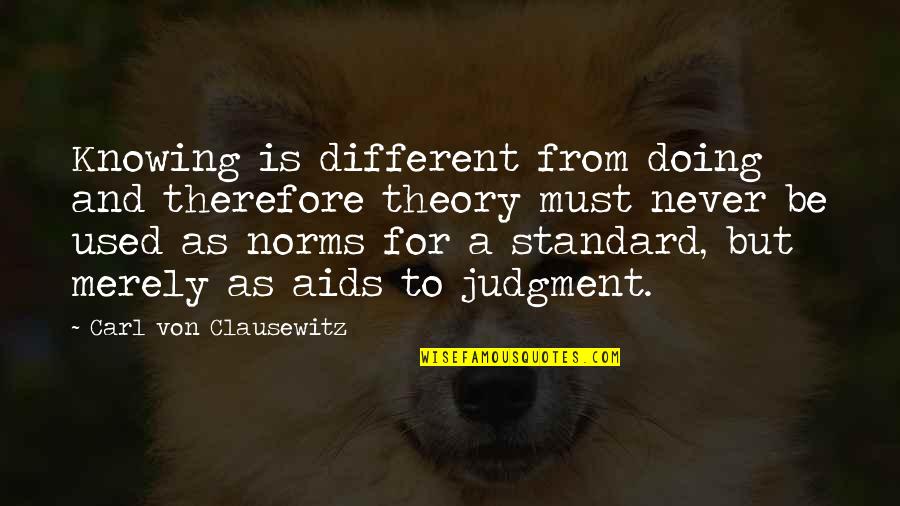 Knowing is different from doing and therefore theory must never be used as norms for a standard, but merely as aids to judgment. —
Carl Von Clausewitz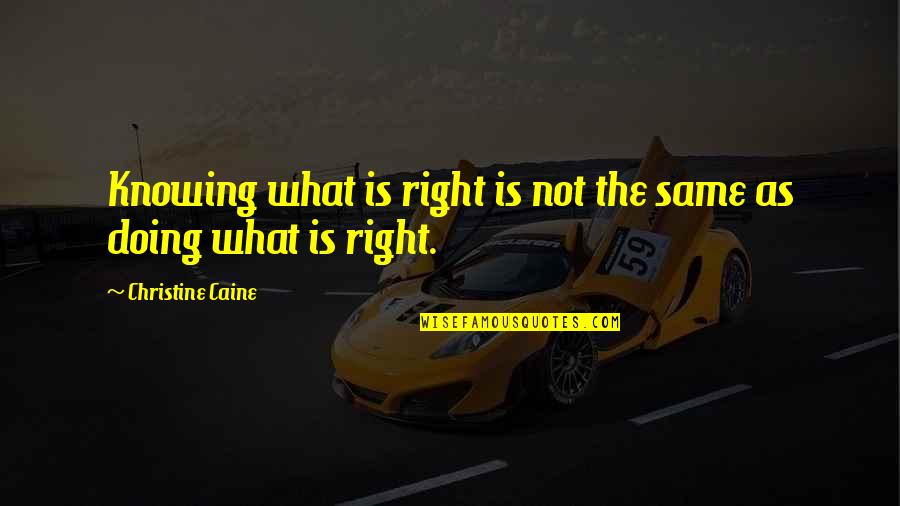 Knowing what is right is not the same as doing what is right. —
Christine Caine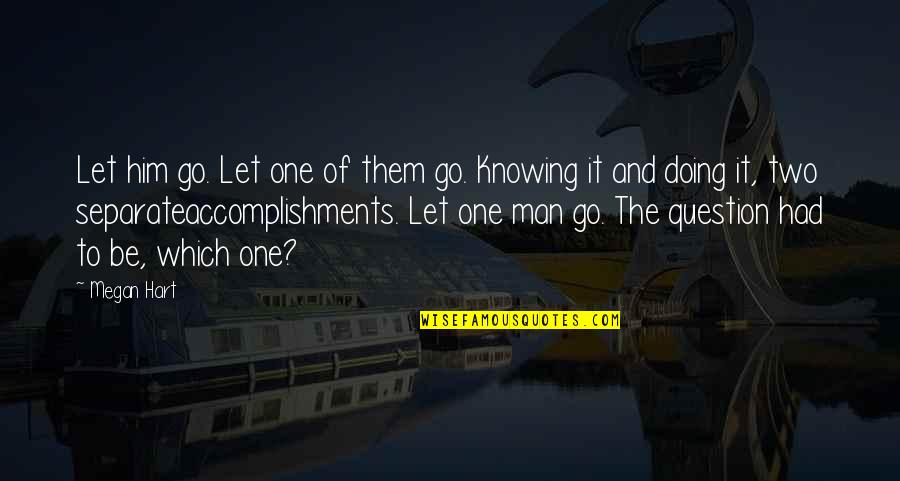 Let him go. Let one of them go. Knowing it and doing it, two separate
accomplishments. Let one man go. The question had to be, which one? —
Megan Hart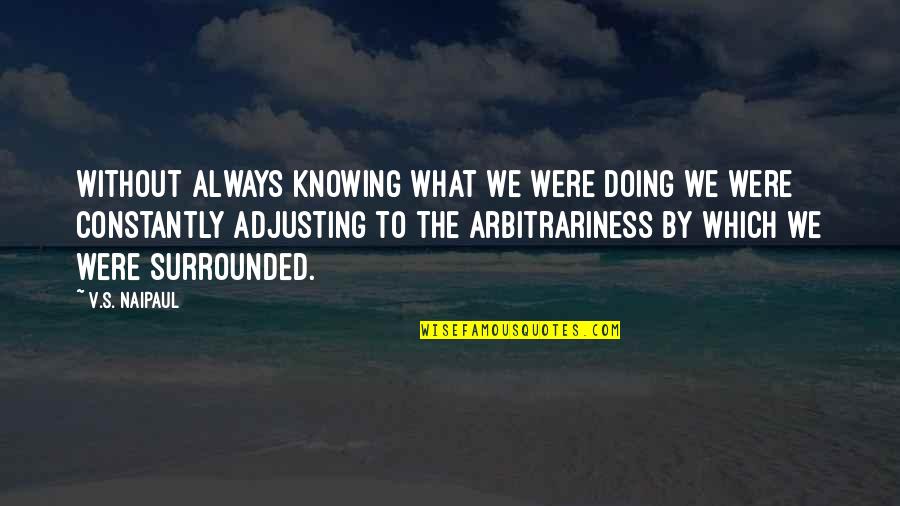 Without always knowing what we were doing we were constantly adjusting to the arbitrariness by which we were surrounded. —
V.S. Naipaul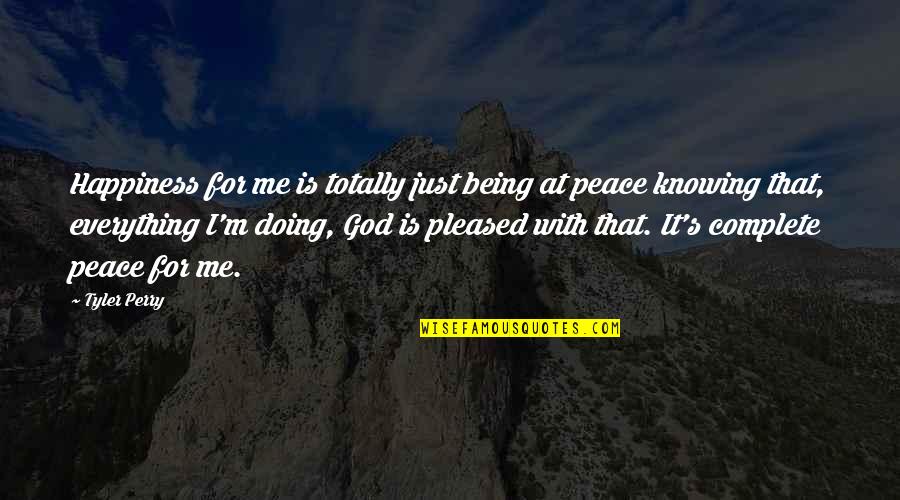 Happiness for me is totally just being at peace knowing that, everything I'm doing, God is pleased with that. It's complete peace for me. —
Tyler Perry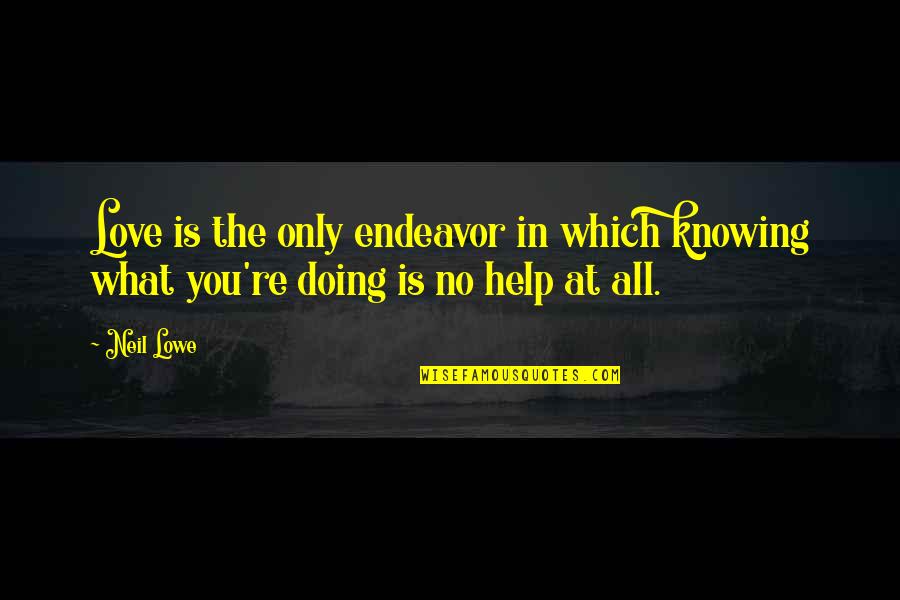 Love is the only endeavor in which knowing what you're doing is no help at all. —
Neil Lowe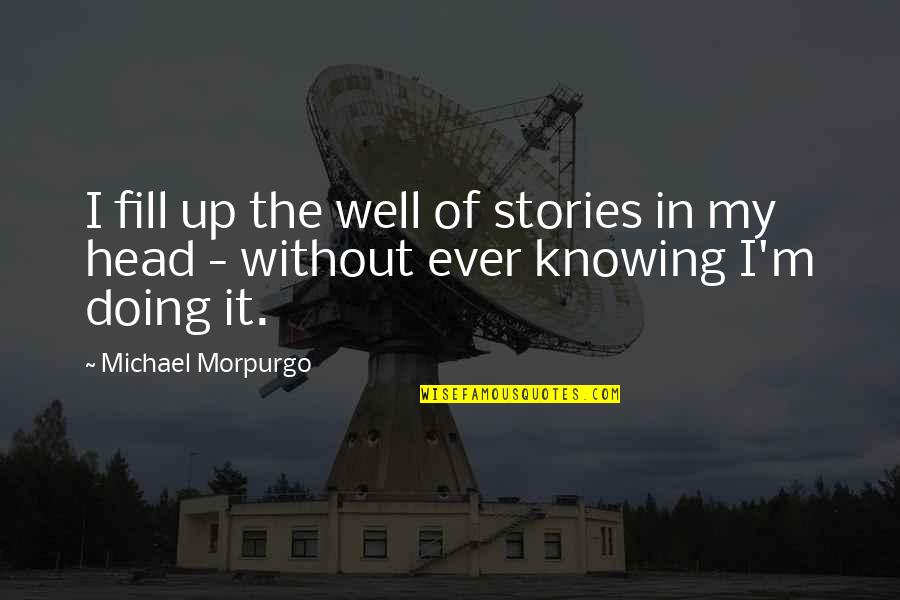 I fill up the well of stories in my head - without ever knowing I'm doing it. —
Michael Morpurgo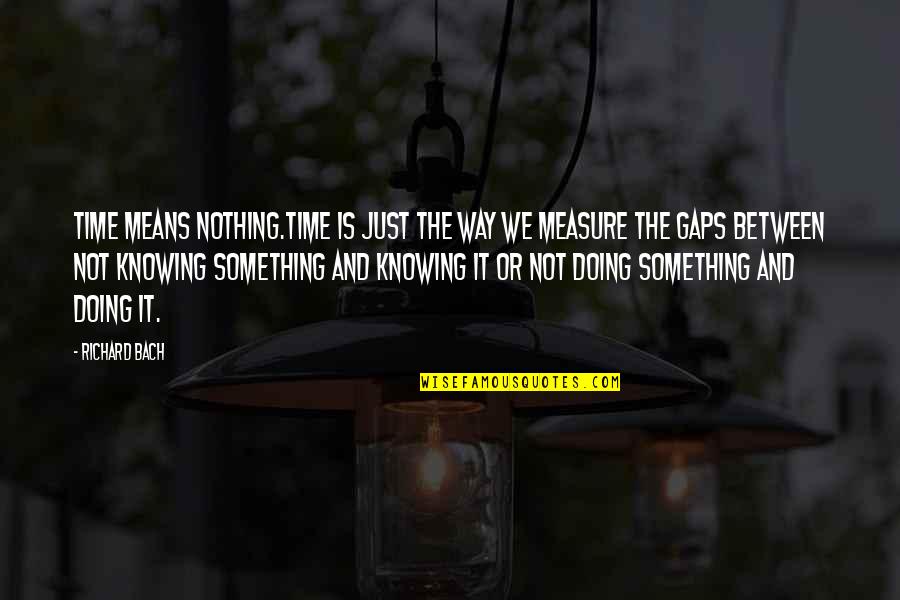 Time means nothing.Time is just the way we measure the gaps between not knowing something and knowing it or not doing something and doing it. —
Richard Bach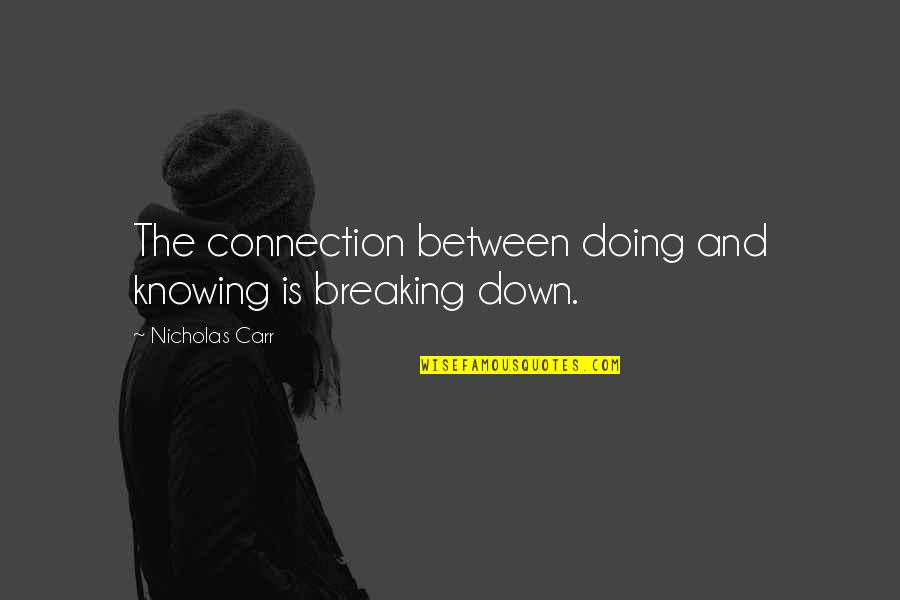 The connection between doing and knowing is breaking down. —
Nicholas Carr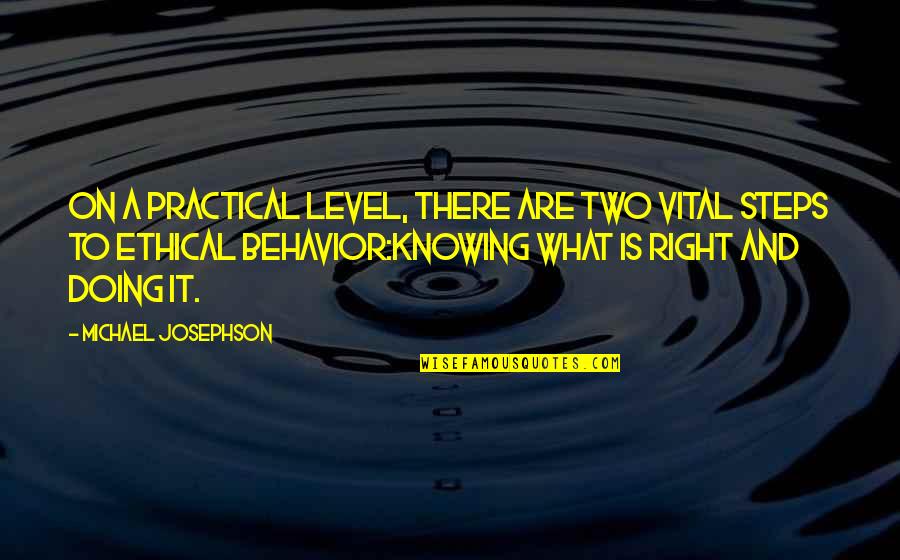 On a practical level, there are two vital steps to ethical behavior:
knowing what is right and doing it. —
Michael Josephson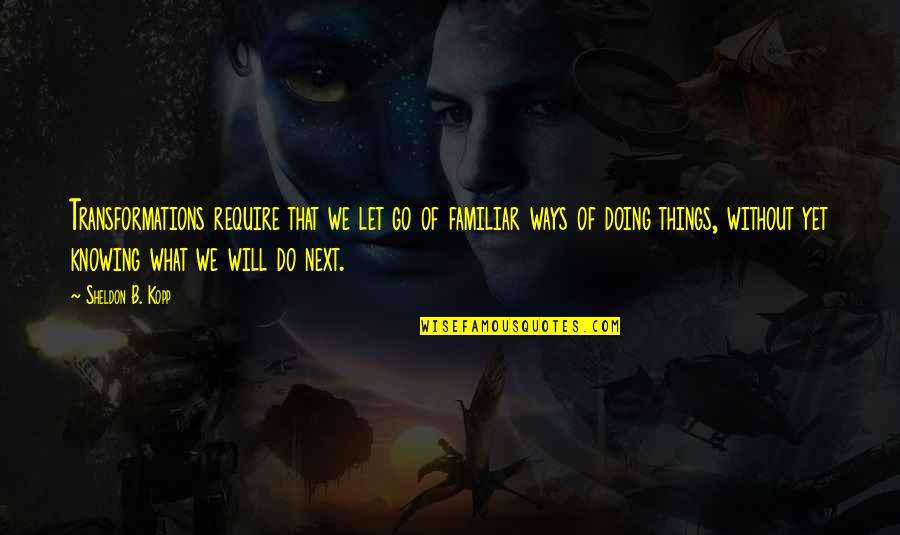 Transformations require that we let go of familiar ways of doing things, without yet knowing what we will do next. —
Sheldon B. Kopp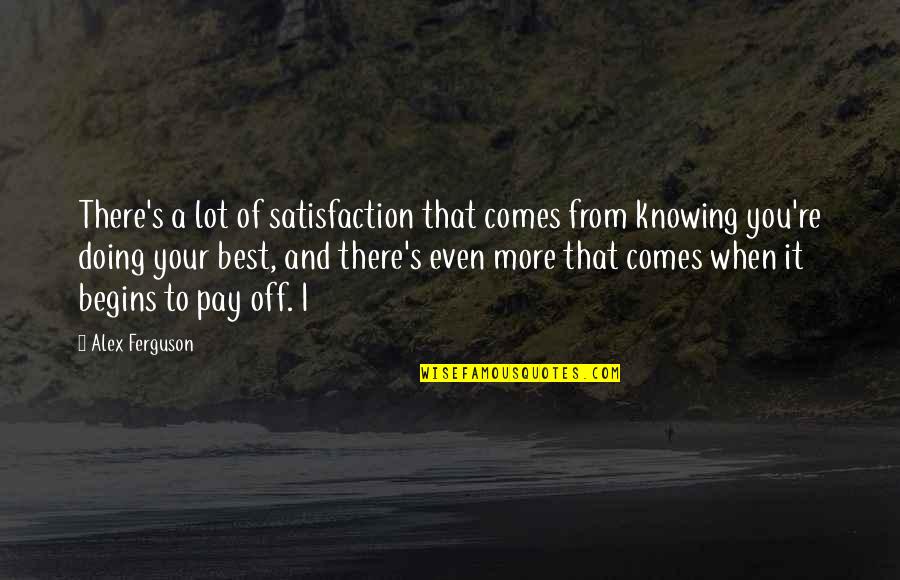 There's a lot of satisfaction that comes from knowing you're doing your best, and there's even more that comes when it begins to pay off. I —
Alex Ferguson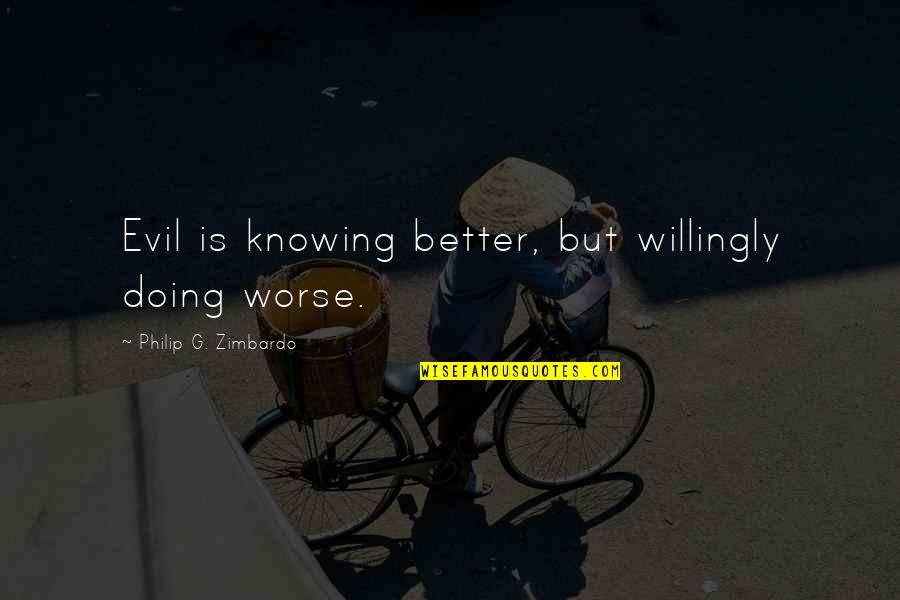 Evil is knowing better, but willingly doing worse. —
Philip G. Zimbardo