Michael Faudet Quotes
Top 26 wise famous quotes and sayings by Michael Faudet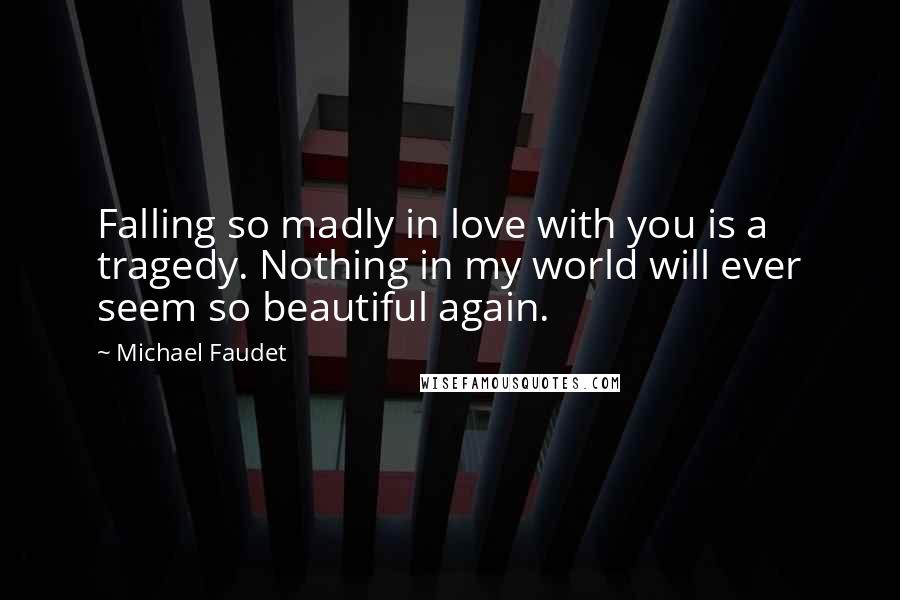 Falling so madly in love with you is a tragedy. Nothing in my world will ever seem so beautiful again.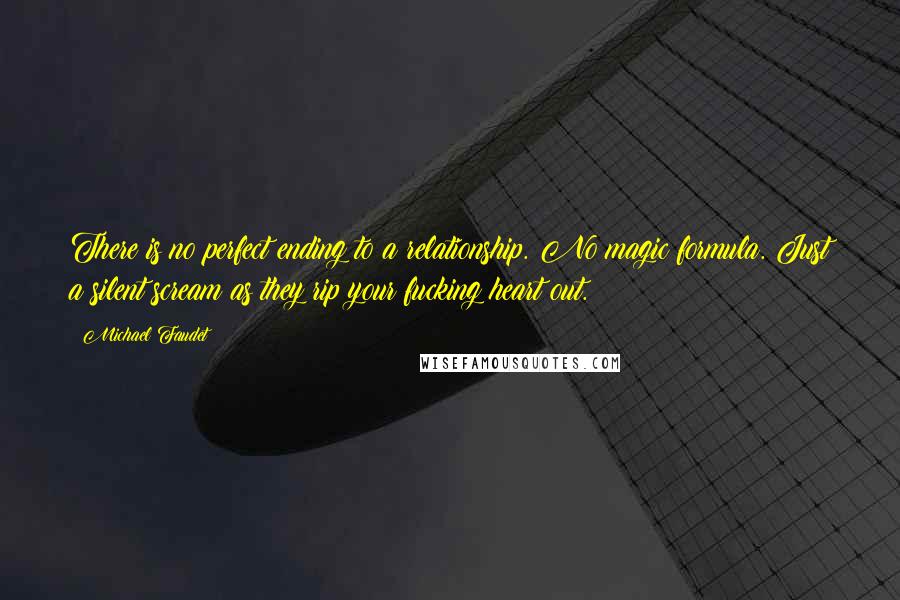 There is no perfect ending to a relationship. No magic formula. Just a silent scream as they rip your fucking heart out.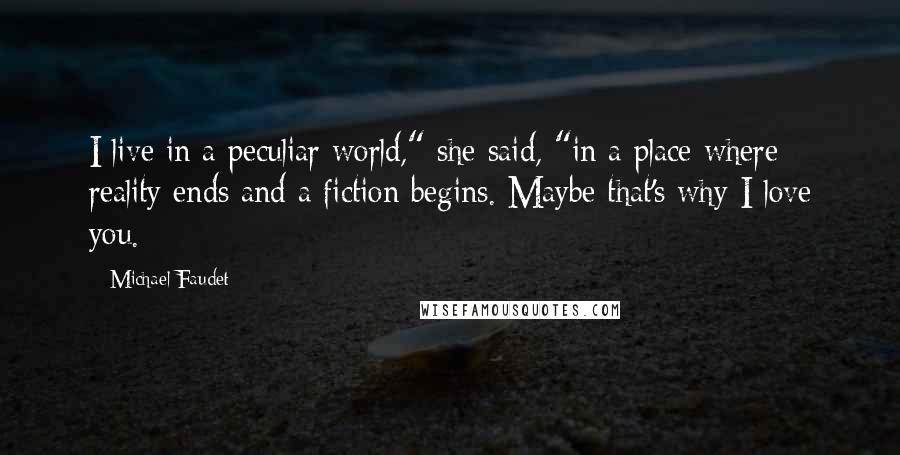 I live in a peculiar world," she said, "in a place where reality ends and a fiction begins. Maybe that's why I love you.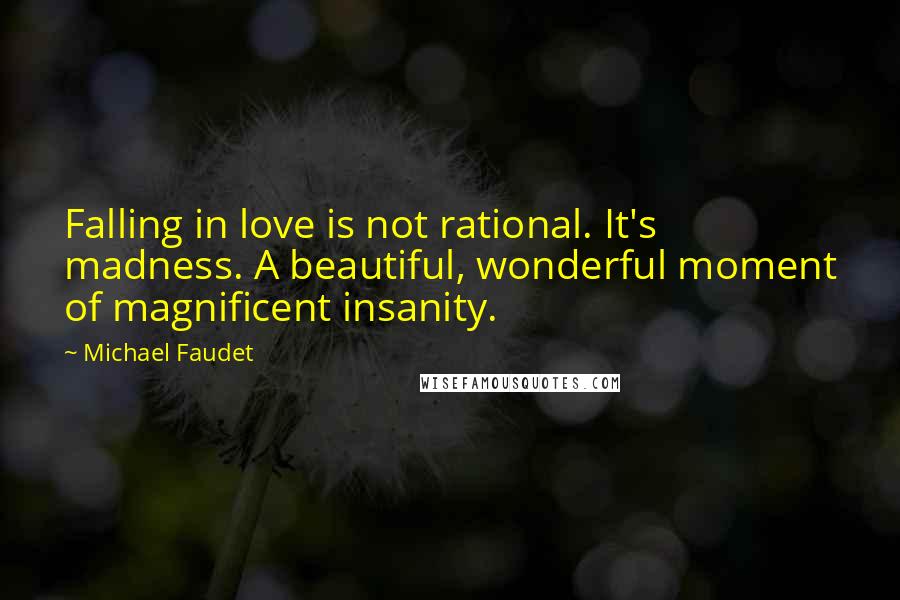 Falling in love is not rational. It's madness. A beautiful, wonderful moment of magnificent insanity.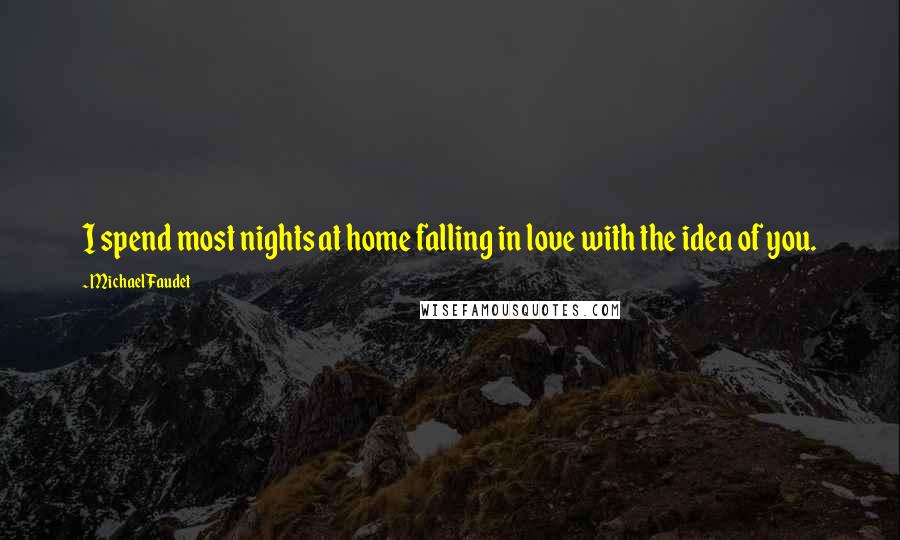 I spend most nights at home falling in love with the idea of you.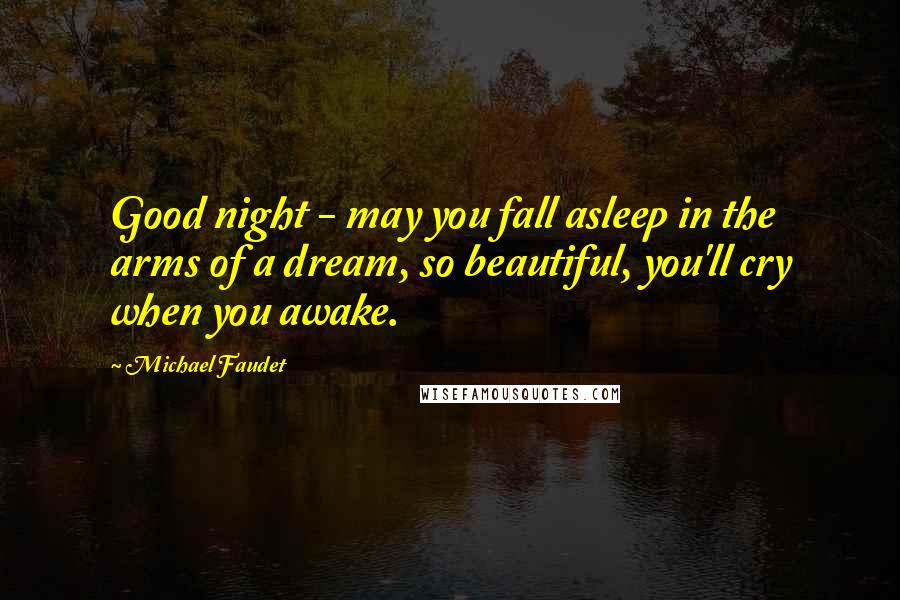 Good night - may you fall asleep in the arms of a dream, so beautiful, you'll cry when you awake.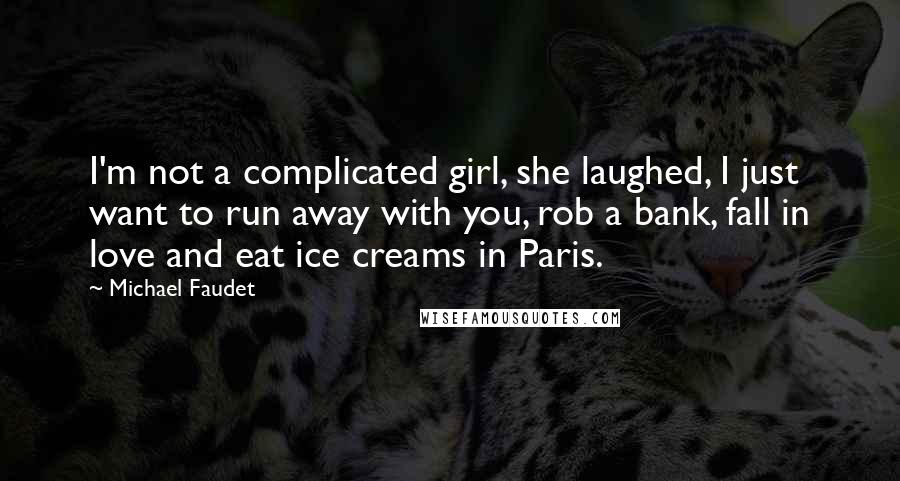 I'm not a complicated girl, she laughed, I just want to run away with you, rob a bank, fall in love and eat ice creams in Paris.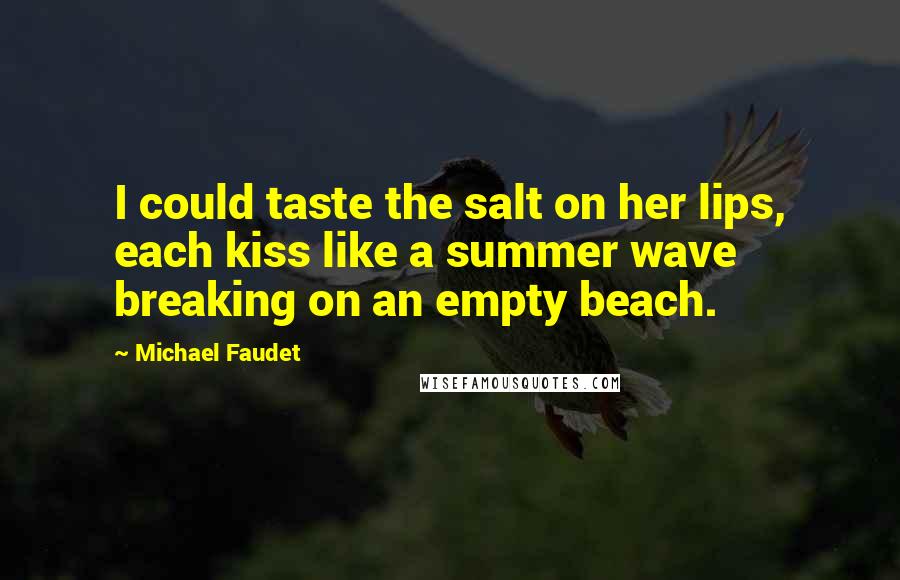 I could taste the salt on her lips, each kiss like a summer wave breaking on an empty beach.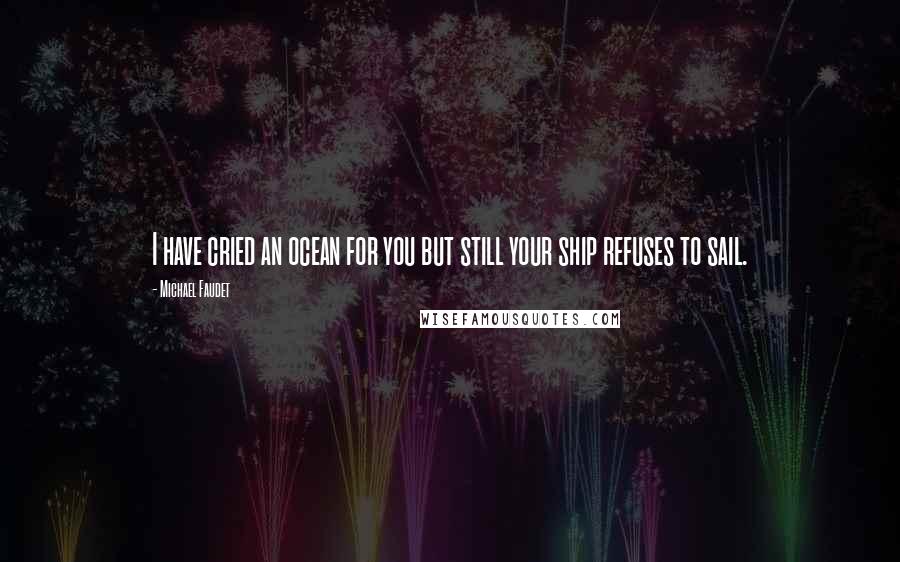 I have cried an ocean for you but still your ship refuses to sail.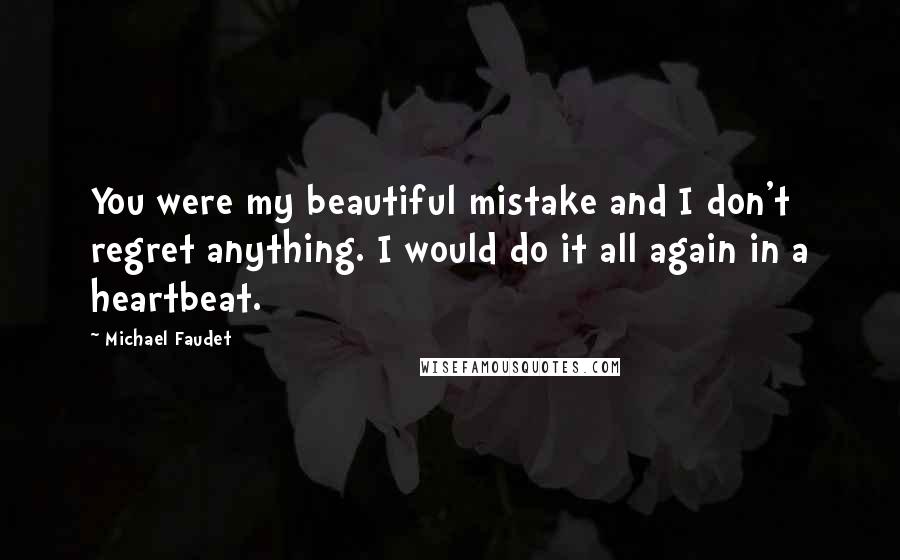 You were my beautiful mistake and I don't regret anything. I would do it all again in a heartbeat.
A mind possessed by unmade books.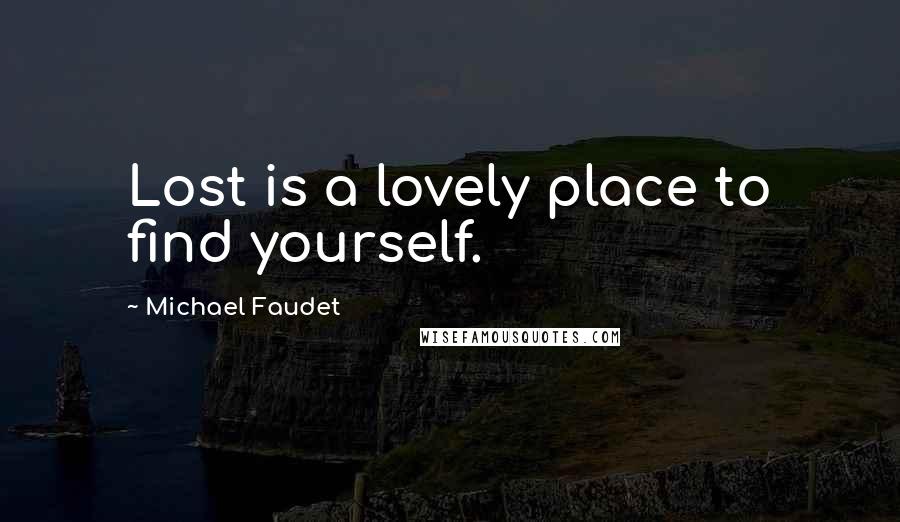 Lost is a lovely place to find yourself.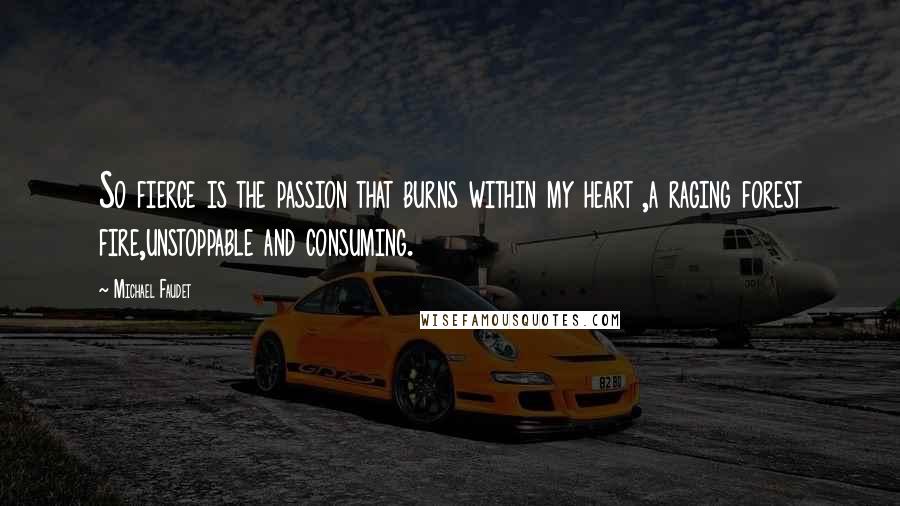 So fierce is the passion that burns within my heart ,a raging forest fire,unstoppable and consuming.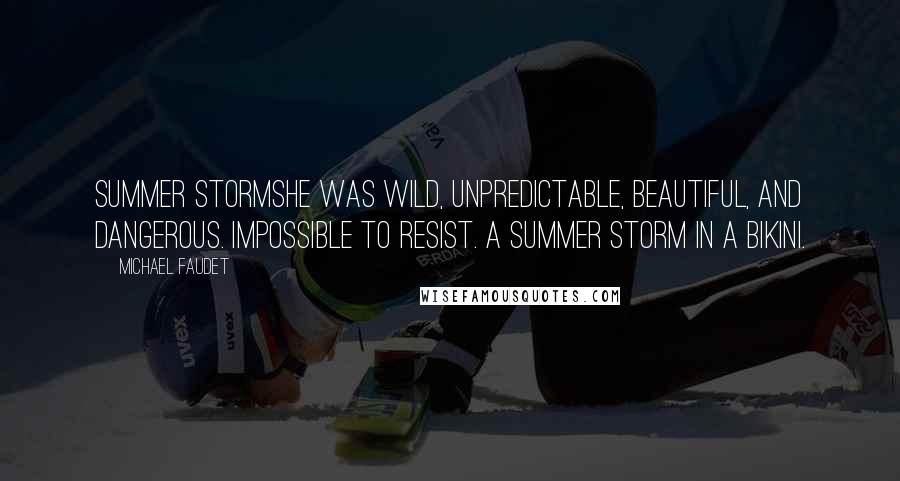 Summer Storm
She was wild, unpredictable, beautiful, and dangerous. Impossible to resist. A summer storm in a bikini.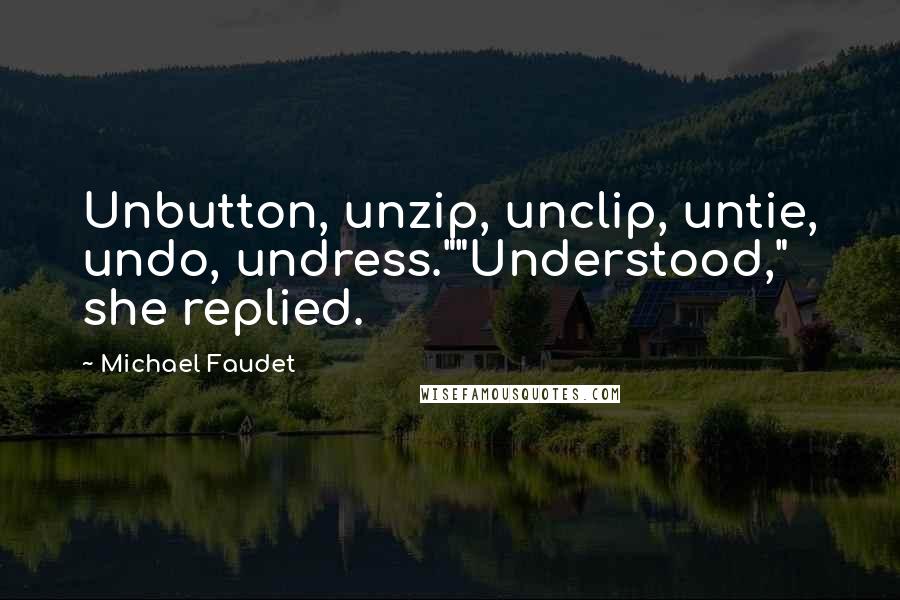 Unbutton, unzip, unclip, untie, undo, undress."
"Understood," she replied.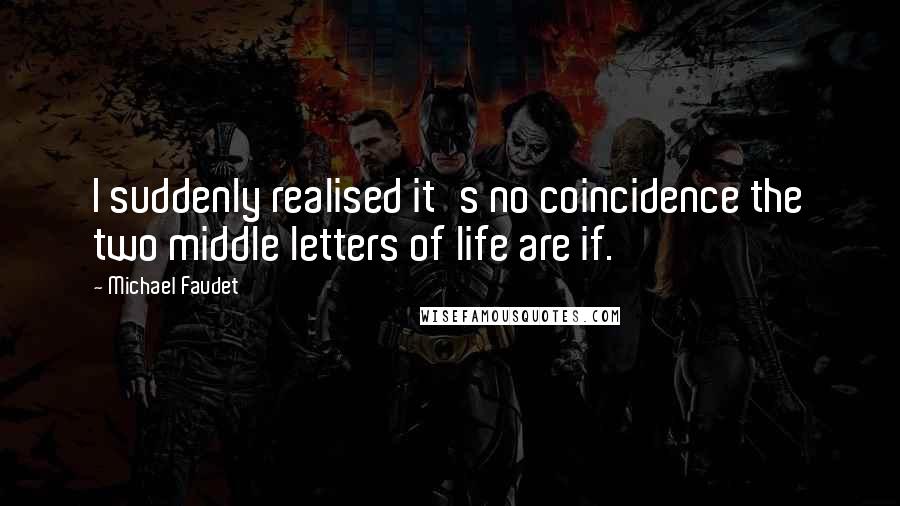 I suddenly realised it's no coincidence the two middle letters of life are if.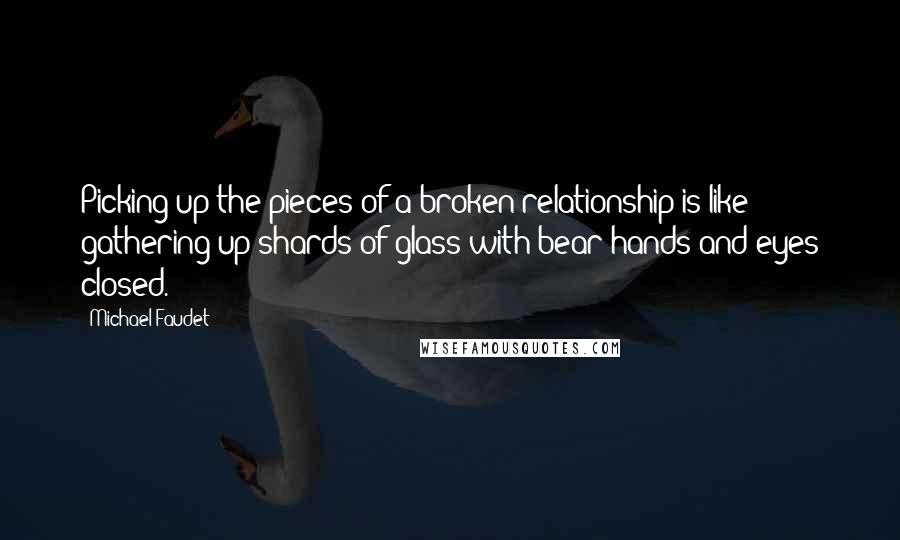 Picking up the pieces of a broken relationship is like gathering up shards of glass with bear hands and eyes closed.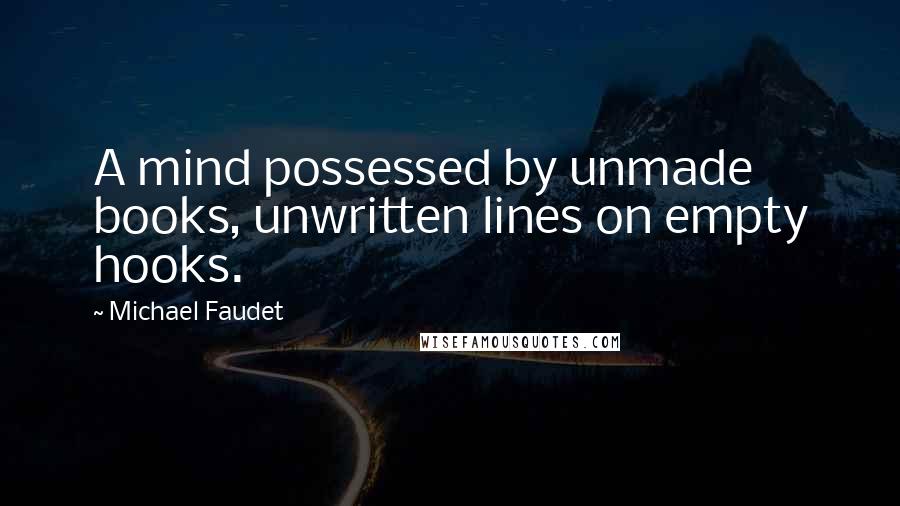 A mind possessed
by unmade books,
unwritten lines
on empty hooks.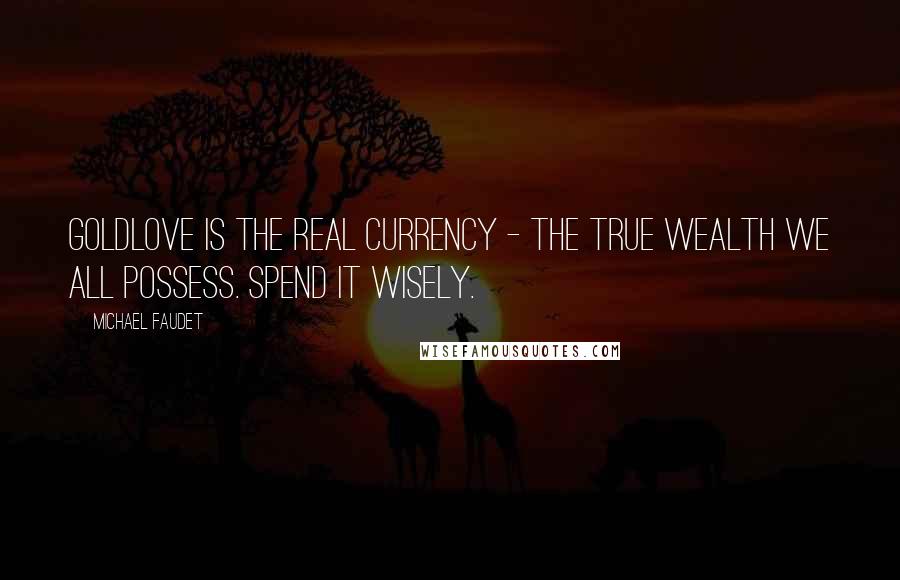 Gold
Love is the real currency - the true wealth we all possess. Spend it wisely.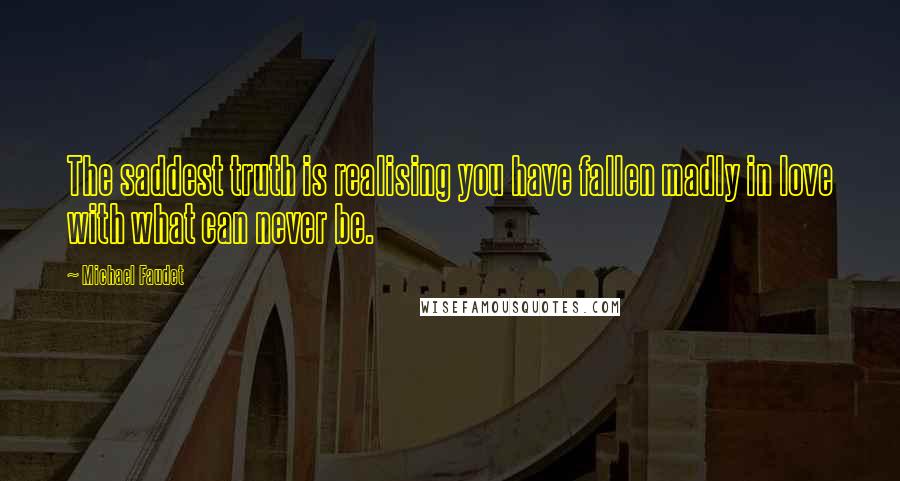 The saddest truth is realising you have fallen madly in love with what can never be.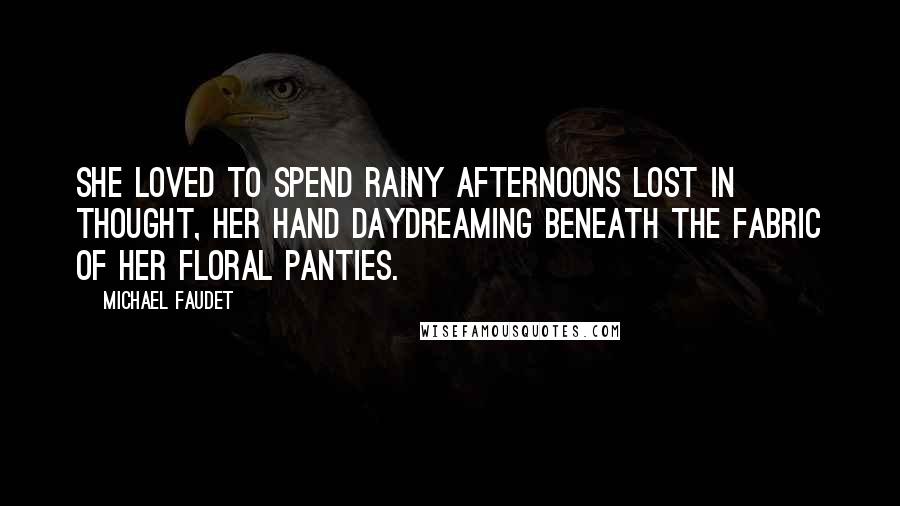 She loved to spend rainy afternoons lost in thought, her hand daydreaming beneath the fabric of her floral panties.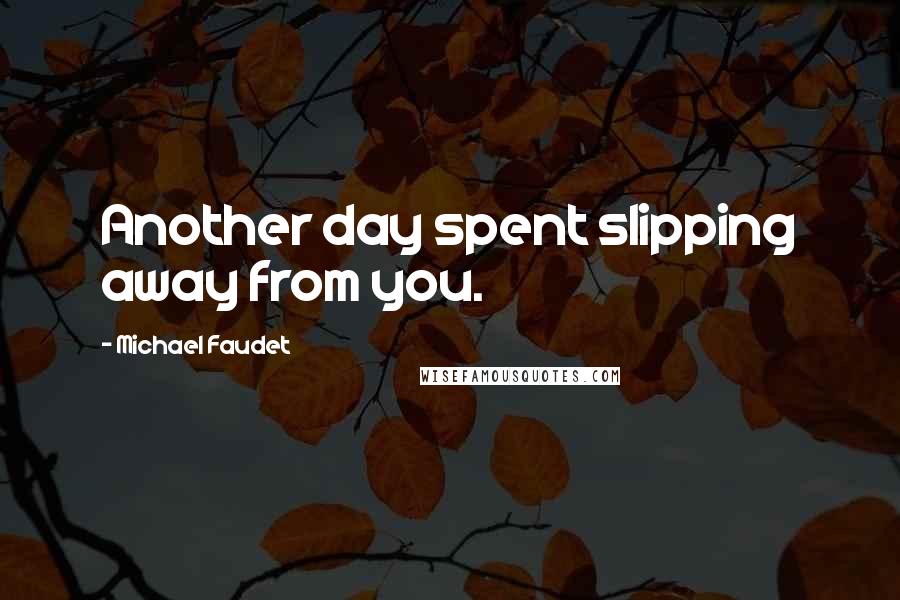 Another day spent slipping away from you.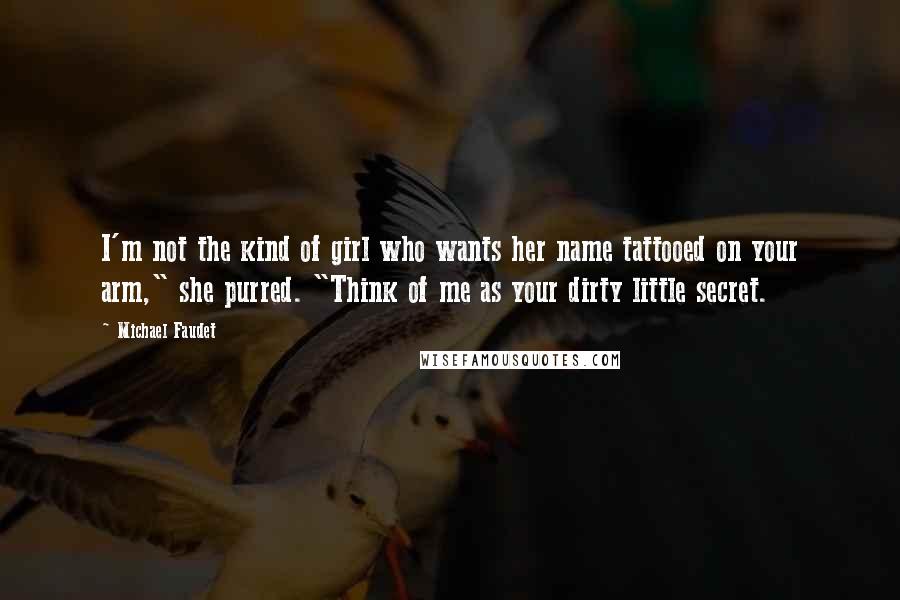 I'm not the kind of girl who wants her name tattooed on your arm," she purred. "Think of me as your dirty little secret.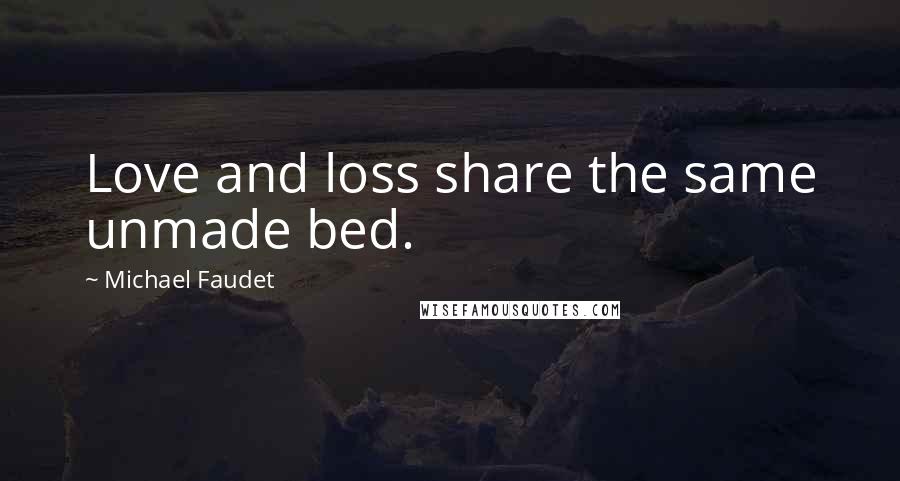 Love and loss share the same unmade bed.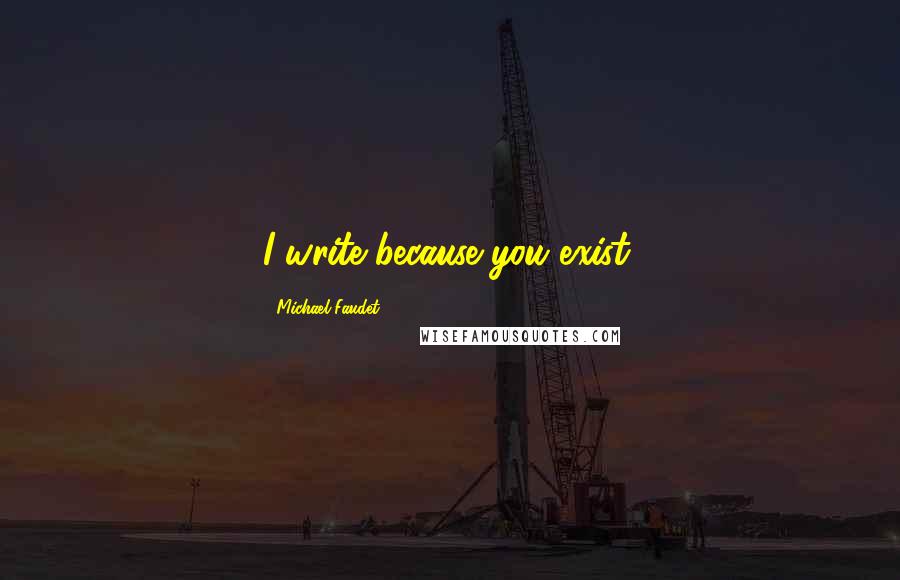 I write because you exist.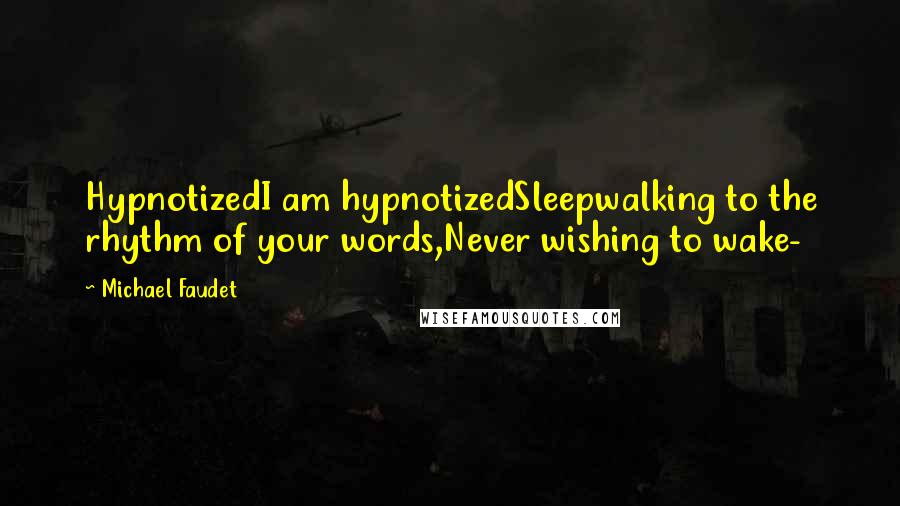 Hypnotized
I am hypnotized
Sleepwalking to the rhythm of your words,
Never wishing to wake-