Living In The Past Present Future Quotes
Collection of top 35 famous quotes about Living In The Past Present Future
Living In The Past Present Future Quotes & Sayings
Happy to read and share the best inspirational Living In The Past Present Future quotes, sayings and quotations on Wise Famous Quotes.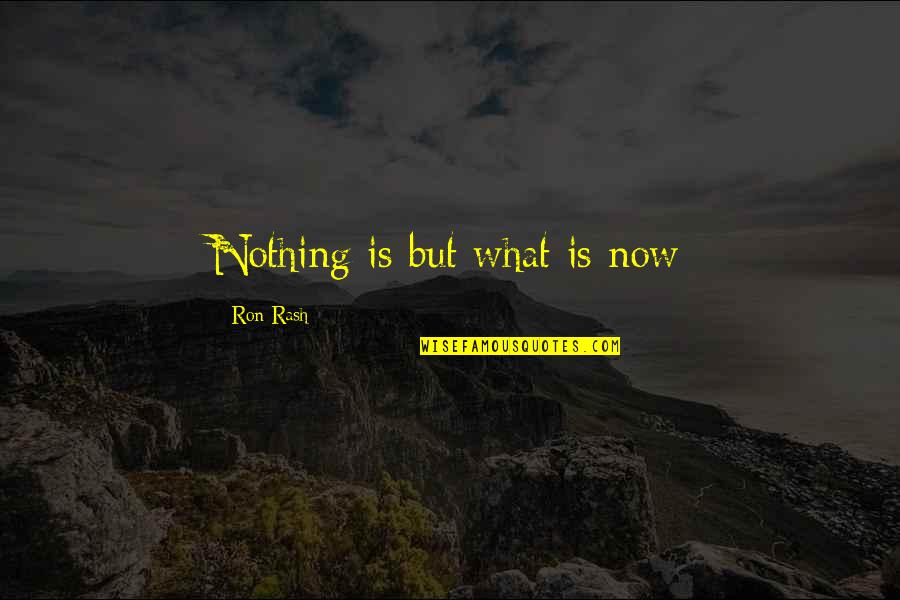 Nothing is but what is now
—
Ron Rash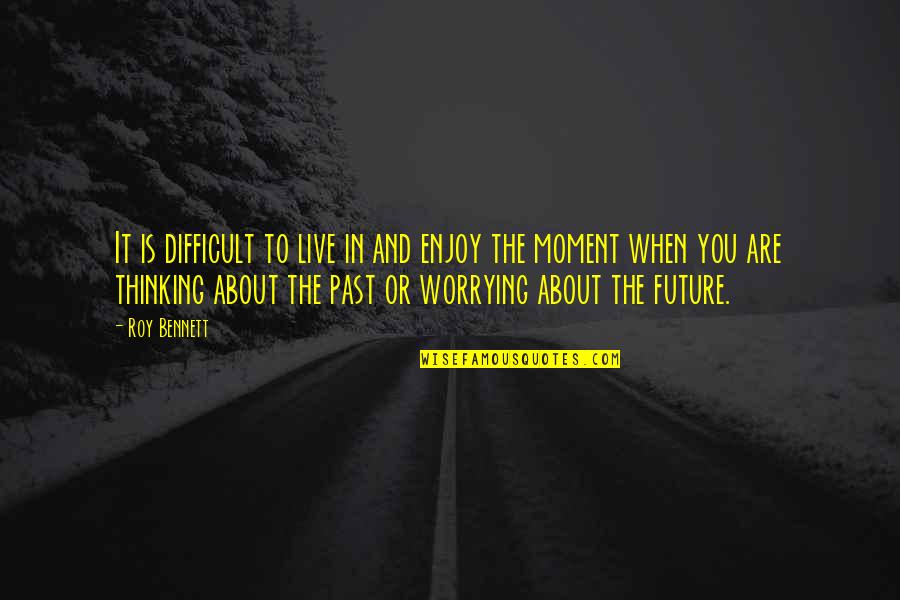 It is difficult to live in and enjoy the moment when you are thinking about the past or worrying about the future.
—
Roy Bennett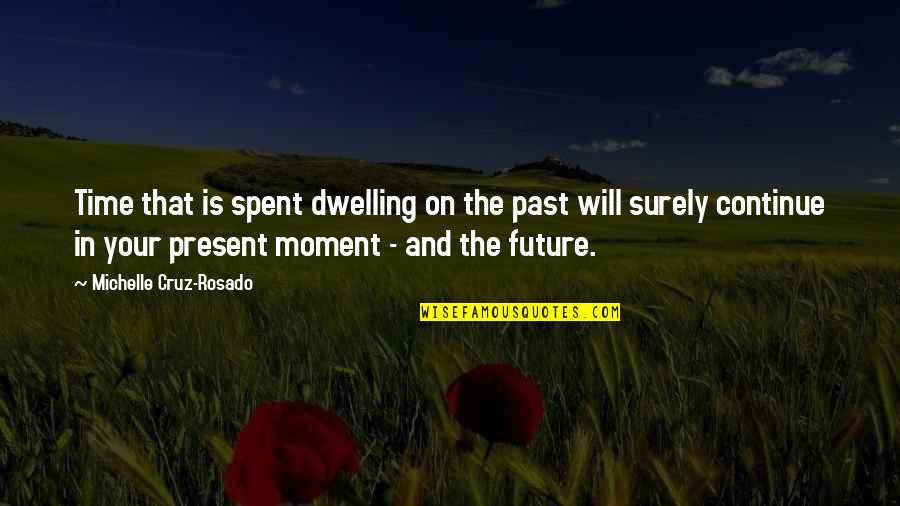 Time that is spent dwelling on the past will surely continue in your present moment - and the future.
—
Michelle Cruz-Rosado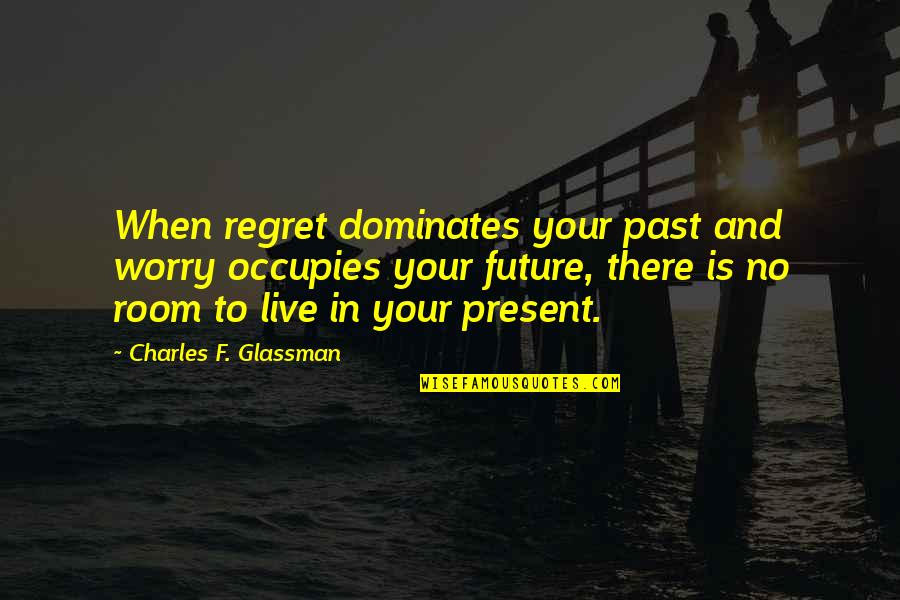 When regret dominates your past and worry occupies your future, there is no room to live in your present.
—
Charles F. Glassman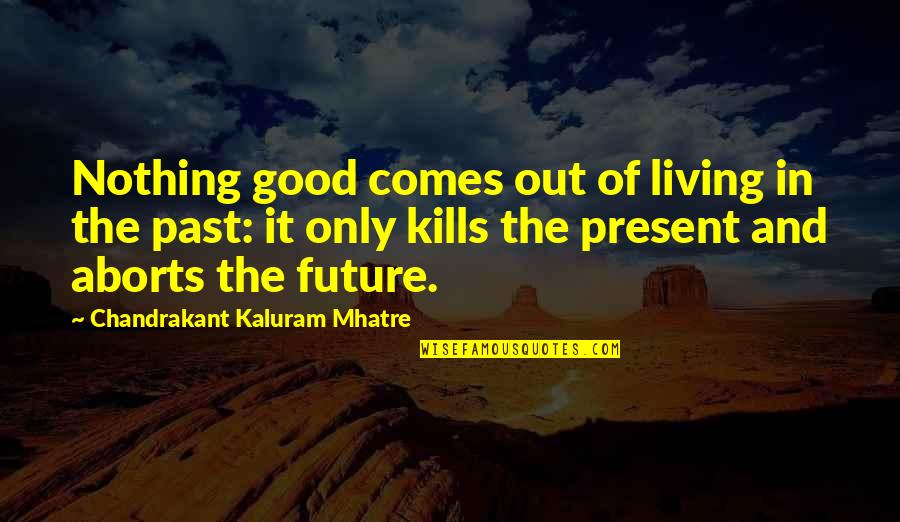 Nothing good comes out of living in the past: it only kills the present and aborts the future.
—
Chandrakant Kaluram Mhatre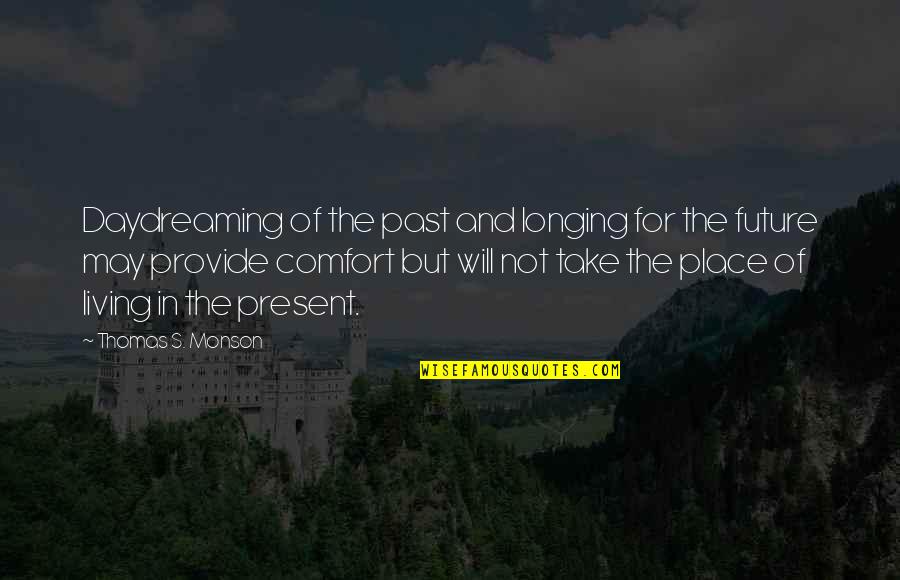 Daydreaming of the past and longing for the future may provide comfort but will not take the place of living in the present.
—
Thomas S. Monson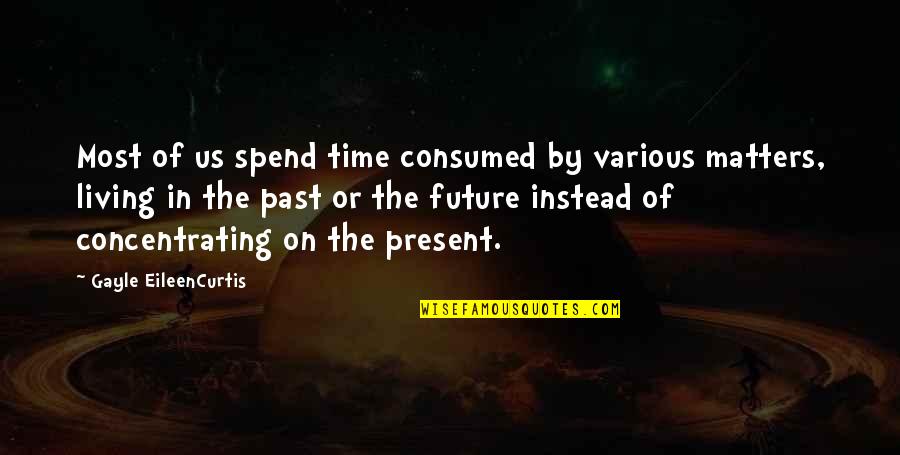 Most of us spend time consumed by various matters, living in the past or the future instead of concentrating on the present.
—
Gayle EileenCurtis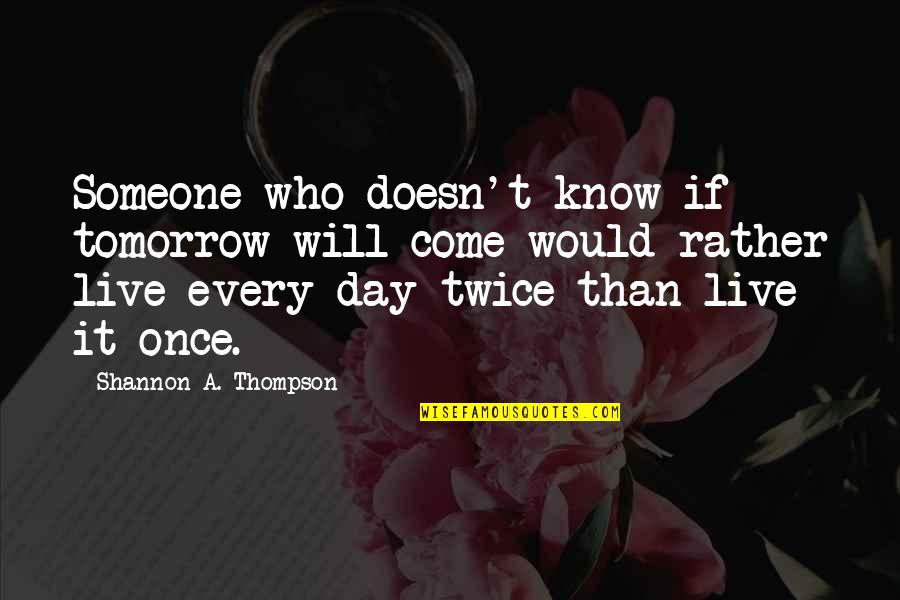 Someone who doesn't know if tomorrow will come would rather live every day twice than live it once.
—
Shannon A. Thompson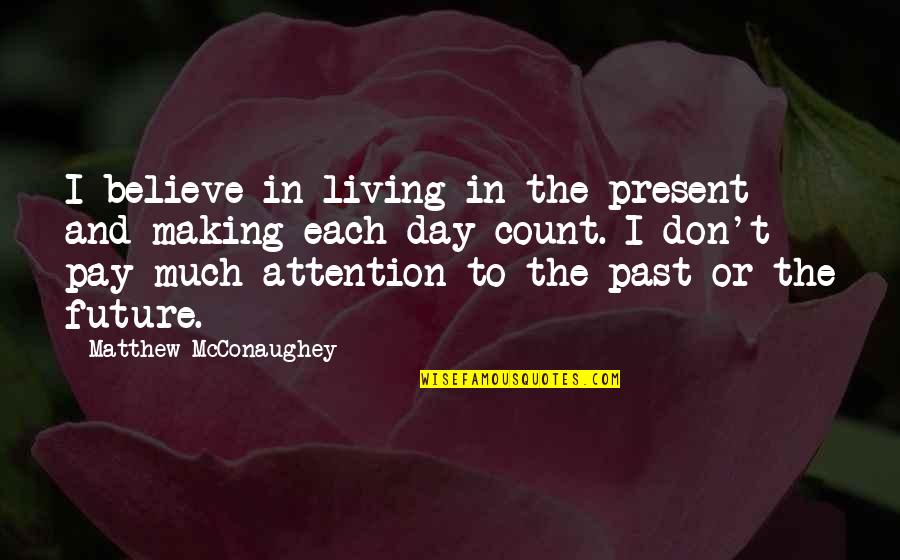 I believe in living in the present and making each day count. I don't pay much attention to the past or the future. —
Matthew McConaughey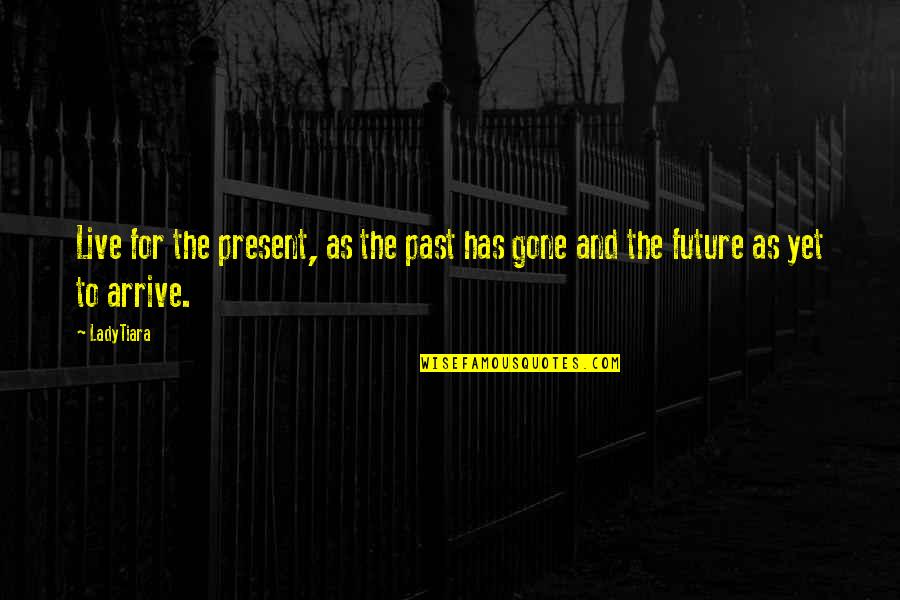 Live for the present, as the past has gone and the future as yet to arrive. —
LadyTiara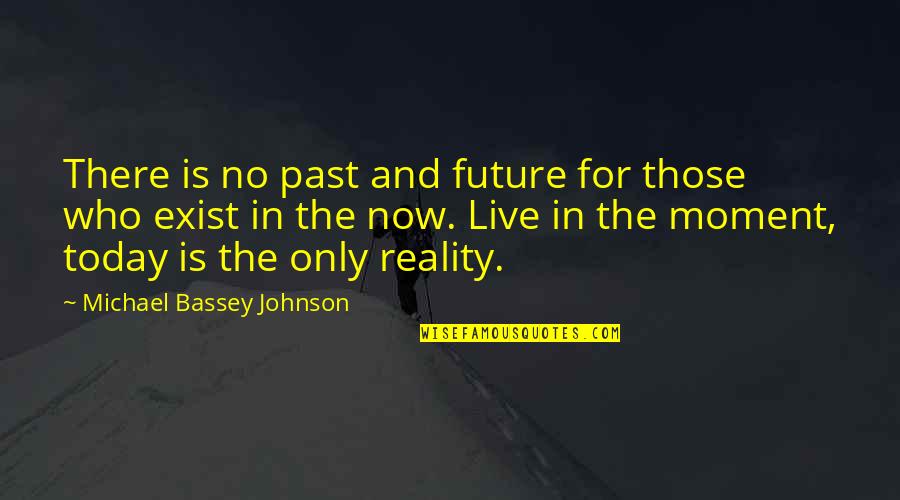 There is no past and future for those who exist in the now. Live in the moment, today is the only reality. —
Michael Bassey Johnson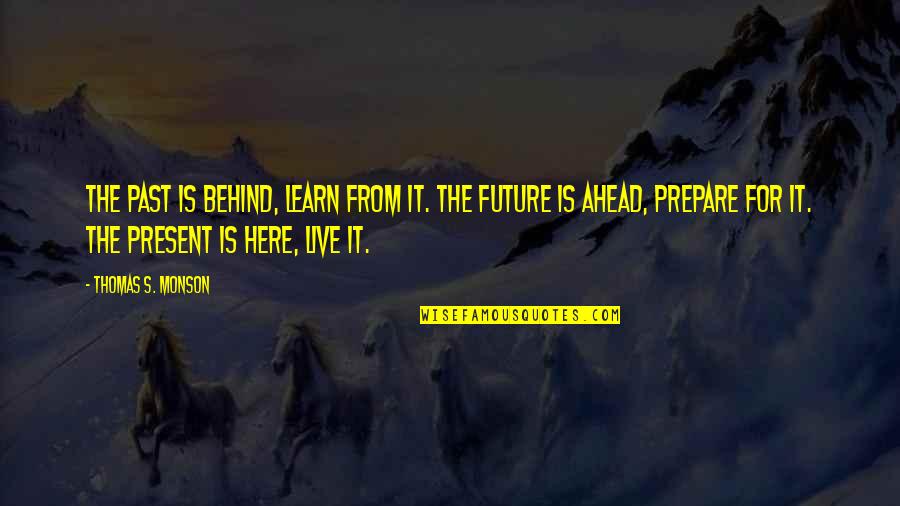 The past is behind, learn from it. The future is ahead, prepare for it. The present is here, live it. —
Thomas S. Monson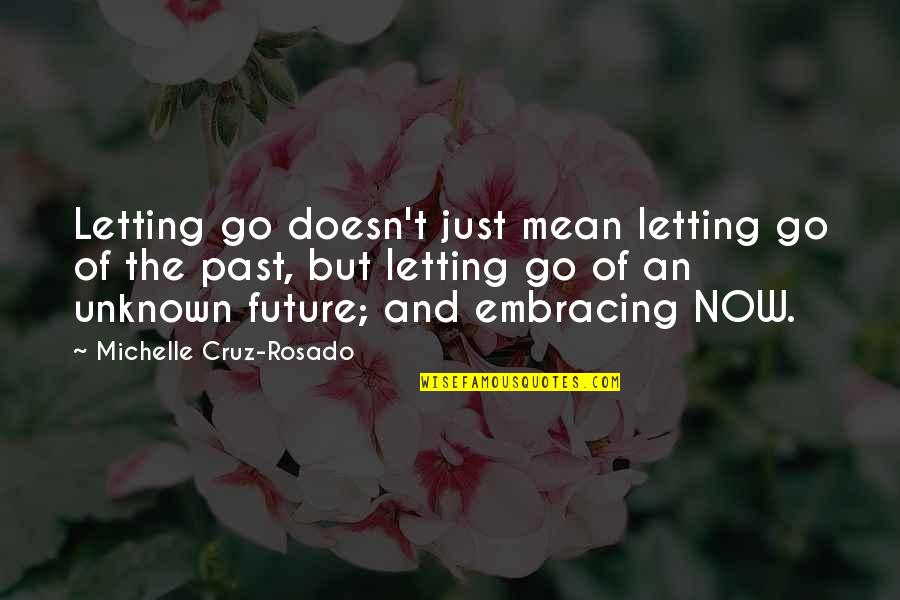 Letting go doesn't just mean letting go of the past, but letting go of an unknown future; and embracing NOW. —
Michelle Cruz-Rosado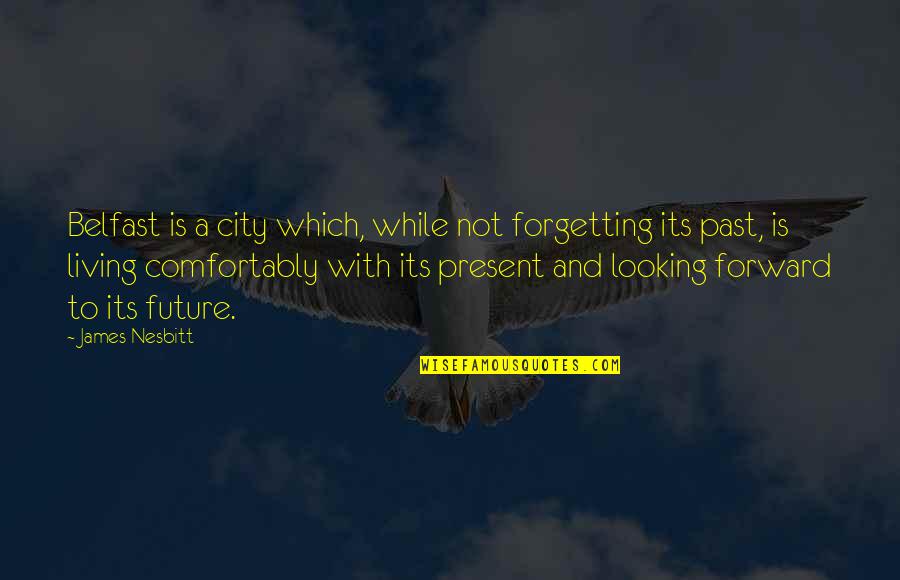 Belfast is a city which, while not forgetting its past, is living comfortably with its present and looking forward to its future. —
James Nesbitt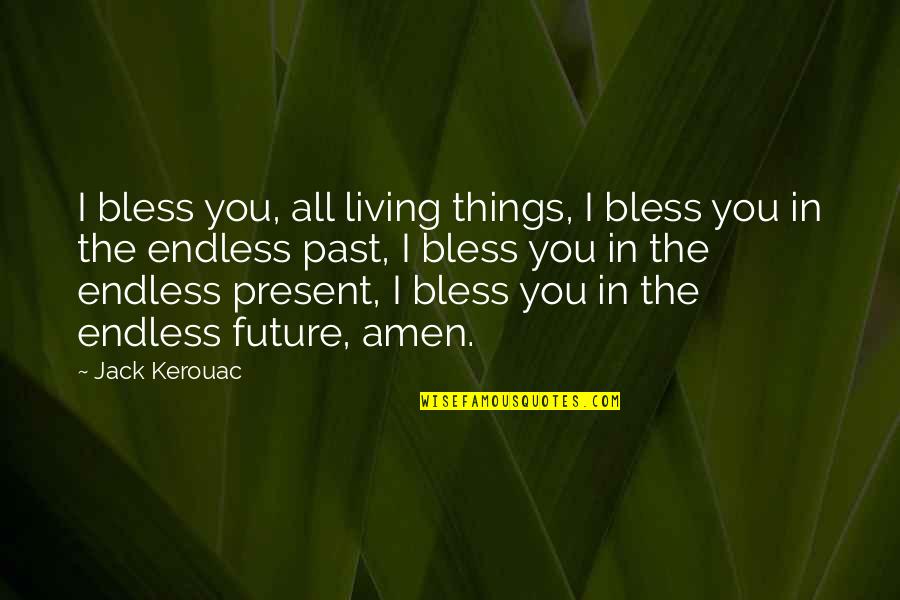 I bless you, all living things, I bless you in the endless past, I bless you in the endless present, I bless you in the endless future, amen. —
Jack Kerouac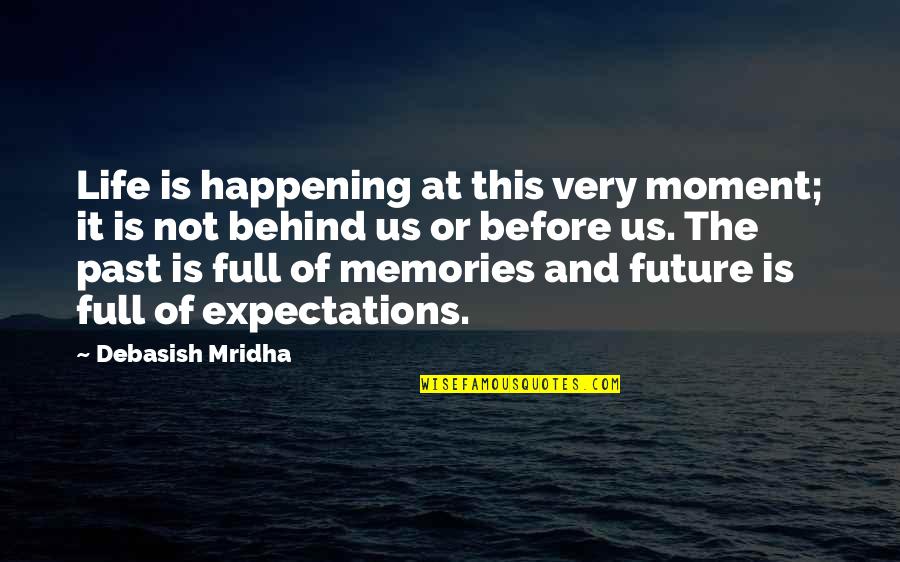 Life is happening at this very moment; it is not behind us or before us. The past is full of memories and future is full of expectations. —
Debasish Mridha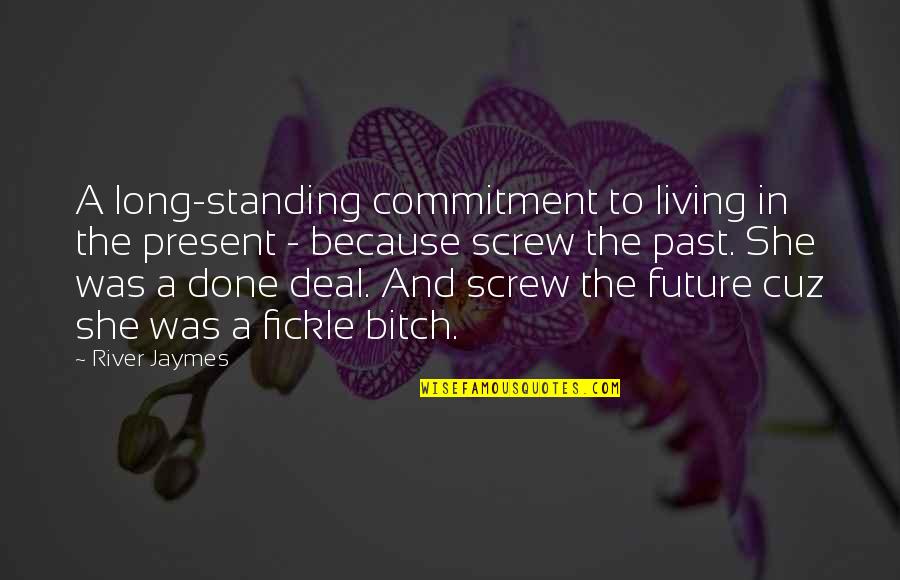 A long-standing commitment to living in the present - because screw the past. She was a done deal. And screw the future cuz she was a fickle bitch. —
River Jaymes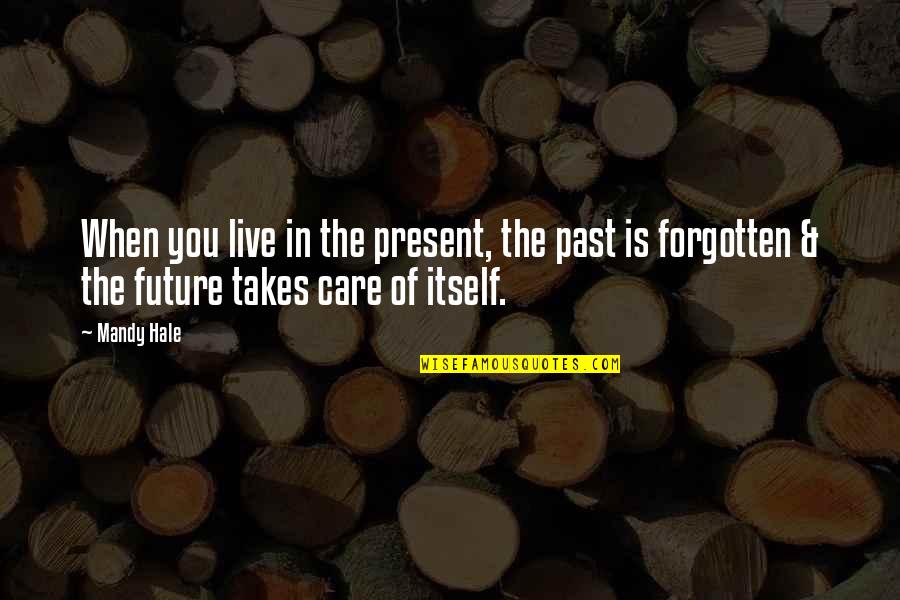 When you live in the present, the past is forgotten & the future takes care of itself. —
Mandy Hale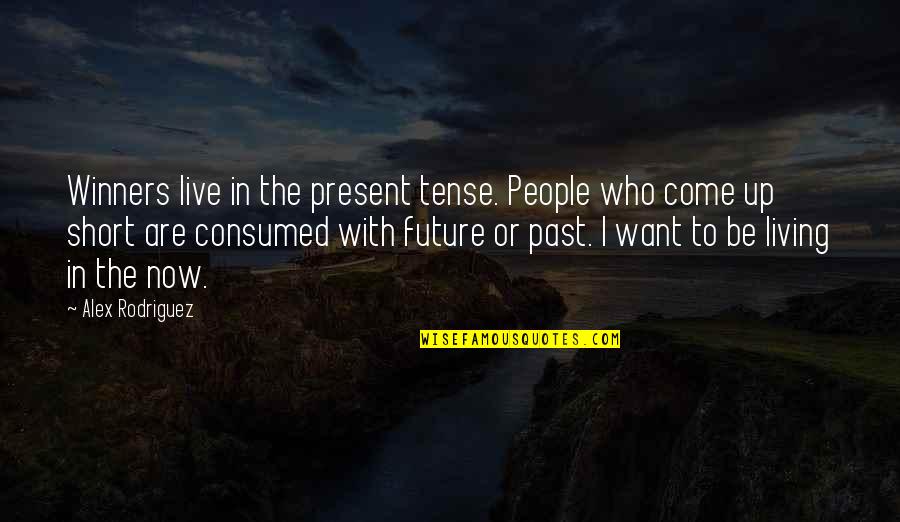 Winners live in the present tense. People who come up short are consumed with future or past. I want to be living in the now. —
Alex Rodriguez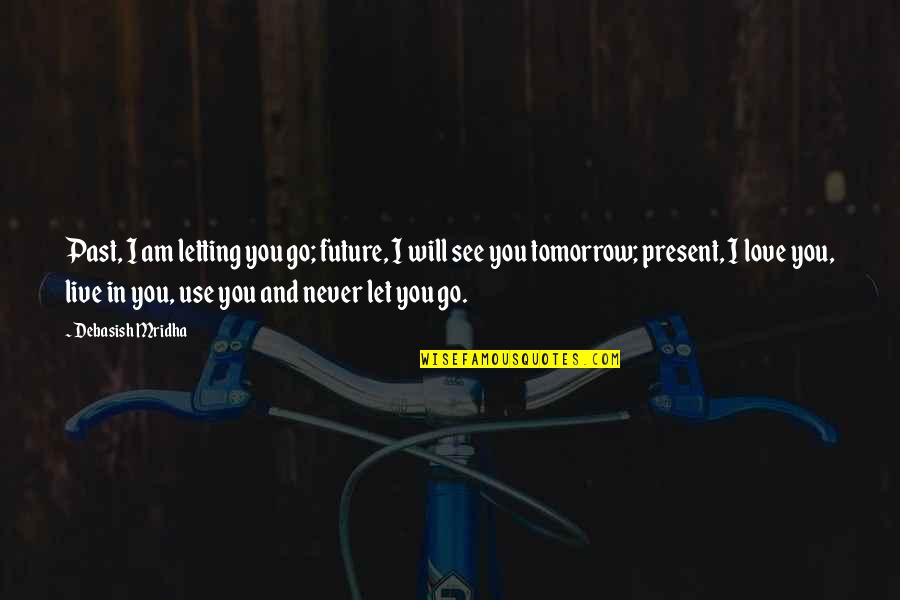 Past, I am letting you go; future, I will see you tomorrow; present, I love you, live in you, use you and never let you go. —
Debasish Mridha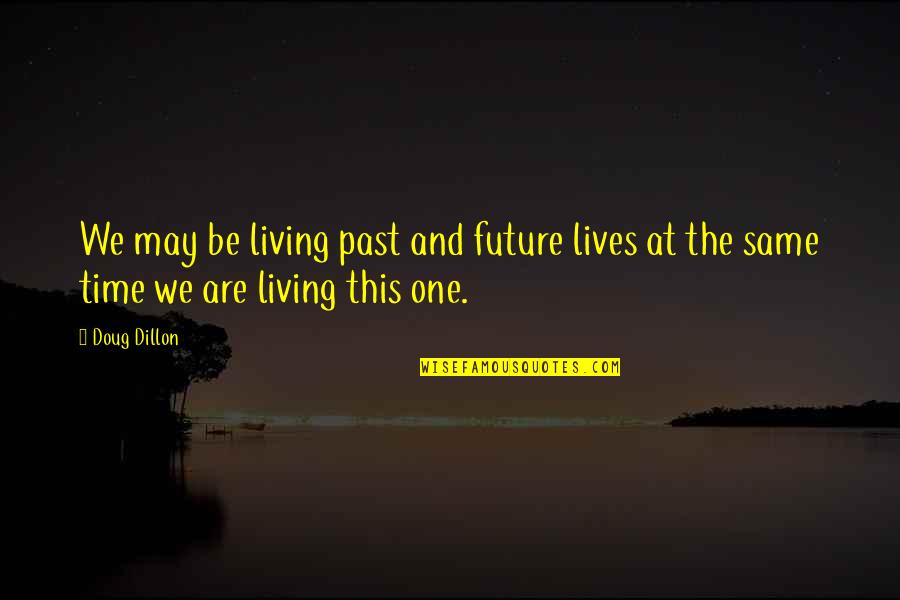 We may be living past and future lives at the same time we are living this one. —
Doug Dillon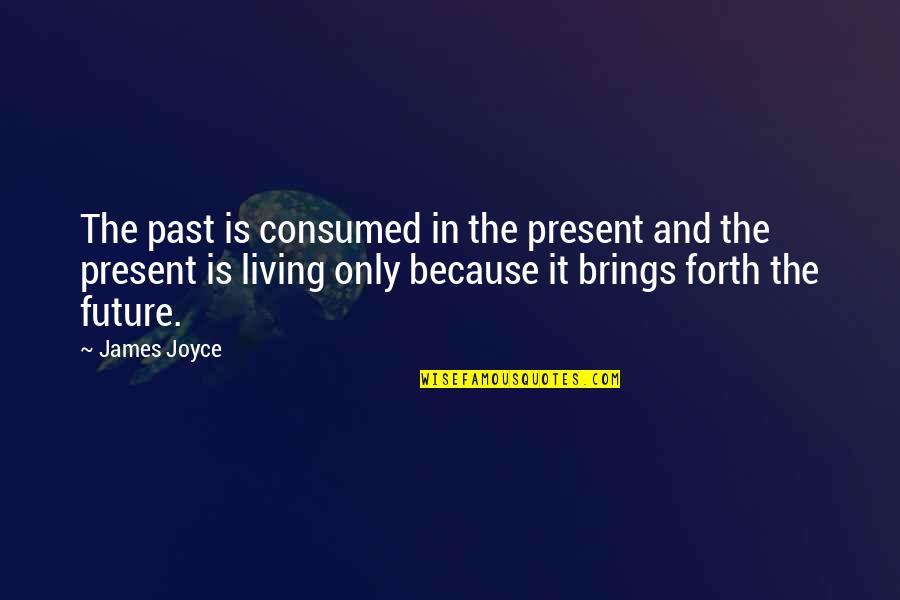 The past is consumed in the present and the present is living only because it brings forth the future. —
James Joyce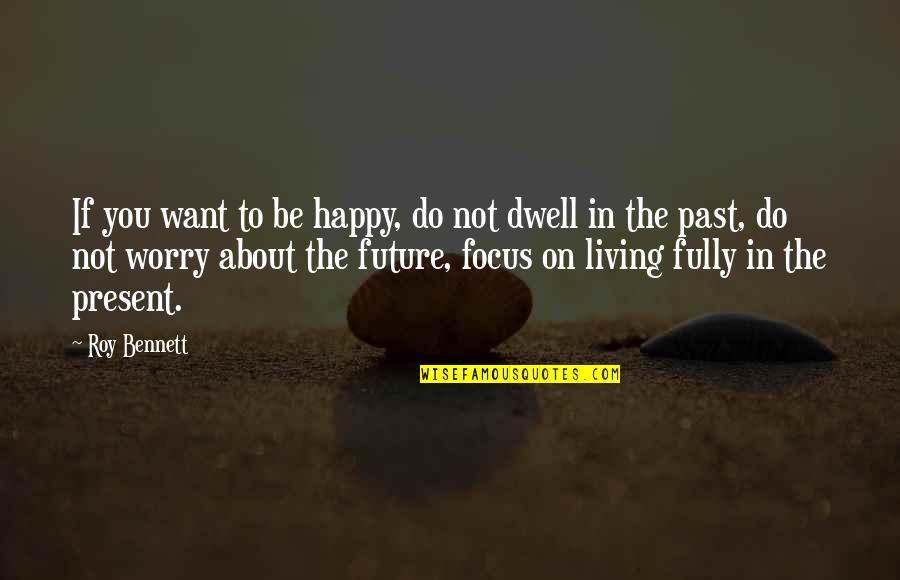 If you want to be happy, do not dwell in the past, do not worry about the future, focus on living fully in the present. —
Roy Bennett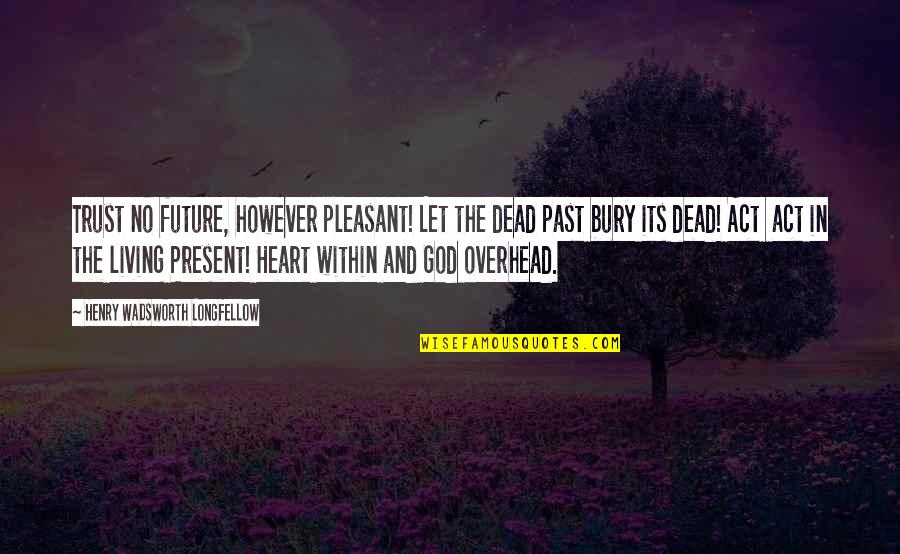 Trust no future, however pleasant! Let the dead past bury its dead! Act
act in the living Present! Heart within and God overhead. —
Henry Wadsworth Longfellow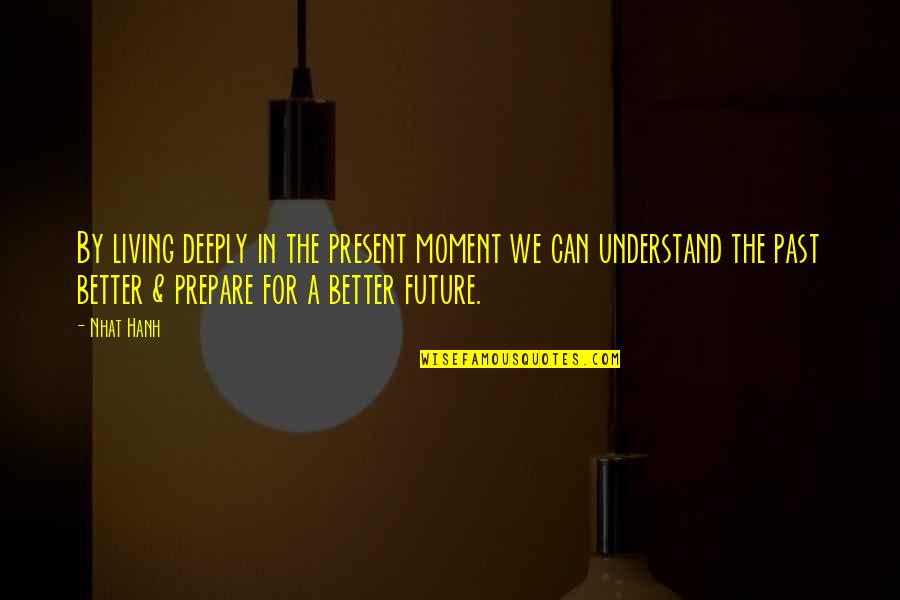 By living deeply in the present moment we can understand the past better & prepare for a better future. —
Nhat Hanh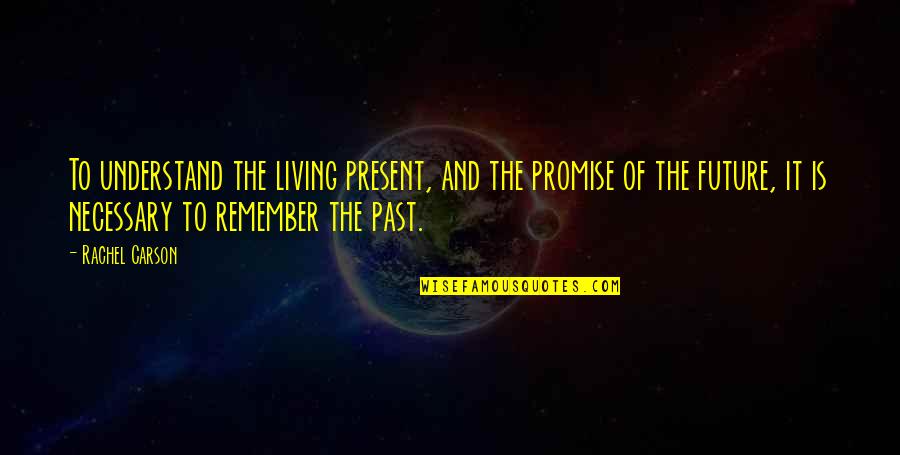 To understand the living present, and the promise of the future, it is necessary to remember the past. —
Rachel Carson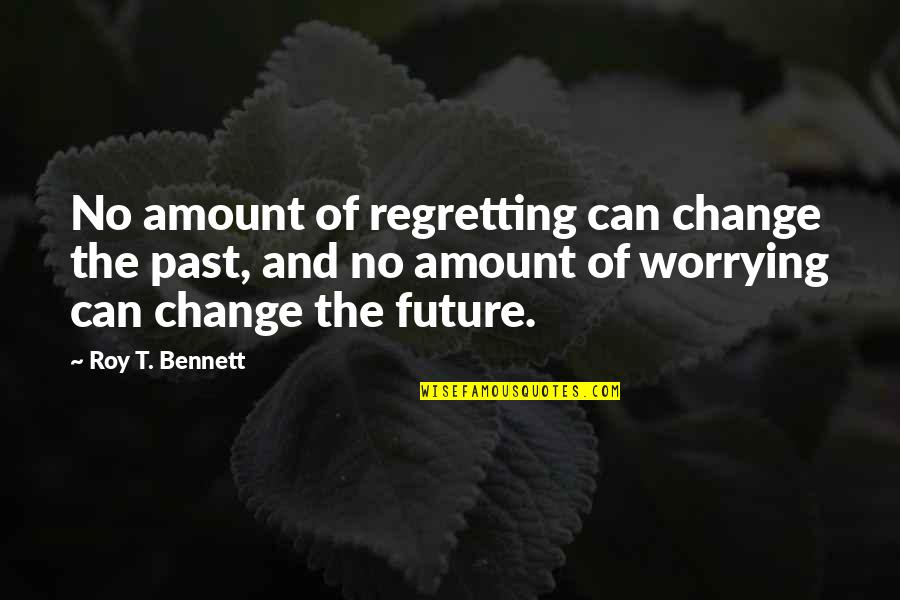 No amount of regretting can change the past, and no amount of worrying can change the future. —
Roy T. Bennett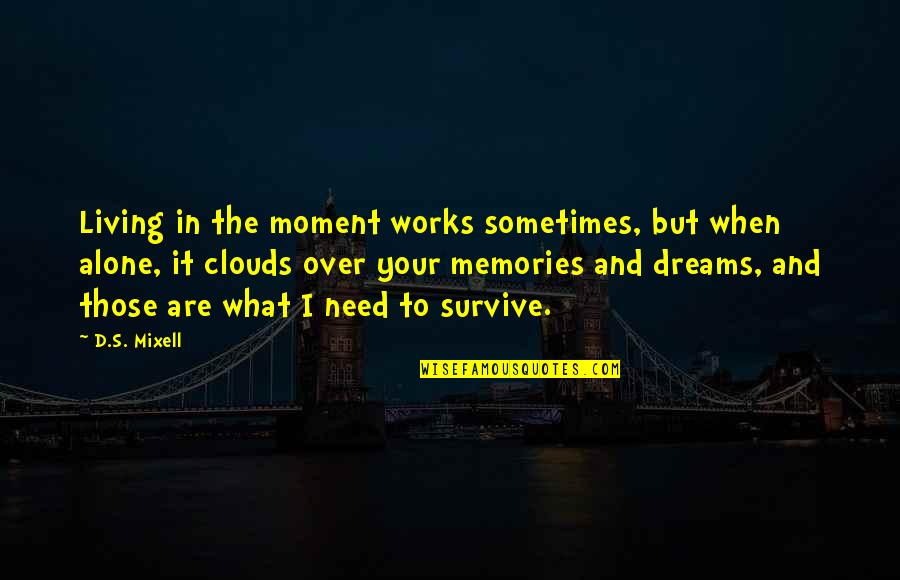 Living in the moment works sometimes, but when alone, it clouds over your memories and dreams, and those are what I need to survive. —
D.S. Mixell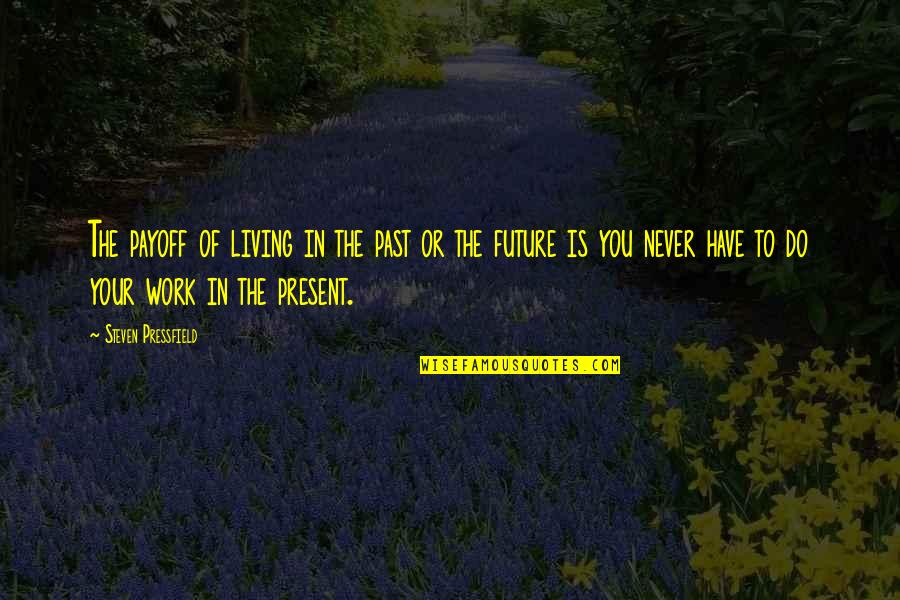 The payoff of living in the past or the future is you never have to do your work in the present. —
Steven Pressfield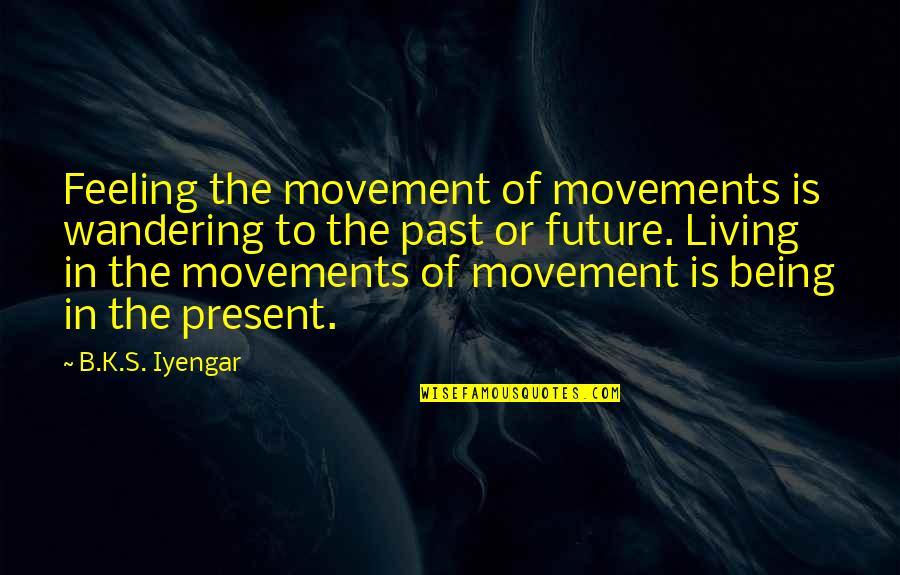 Feeling the movement of movements is wandering to the past or future. Living in the movements of movement is being in the present. —
B.K.S. Iyengar