Margery Williams Quotes
Top 6 wise famous quotes and sayings by Margery Williams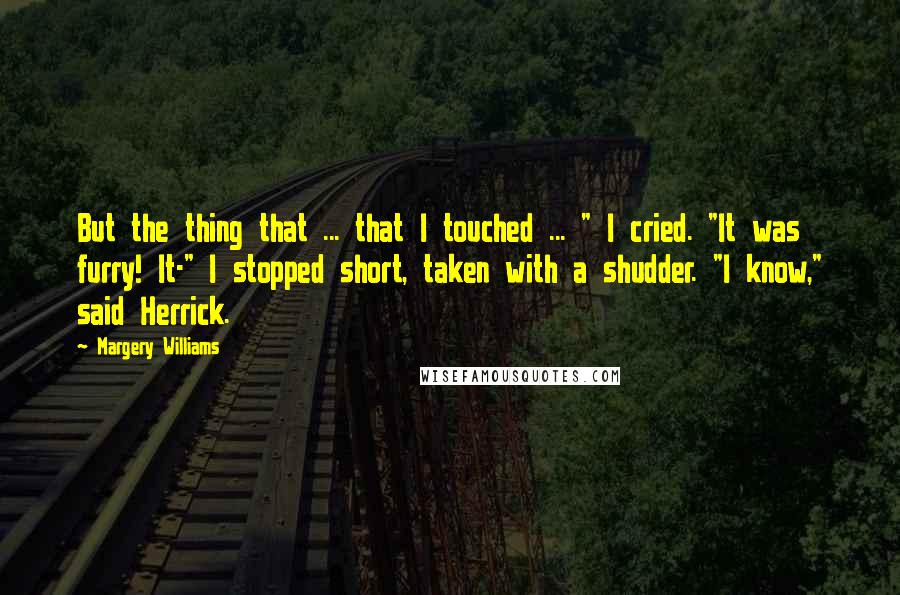 But the thing that ... that I touched ... " I cried. "It was furry! It-" I stopped short, taken with a shudder. "I know," said Herrick.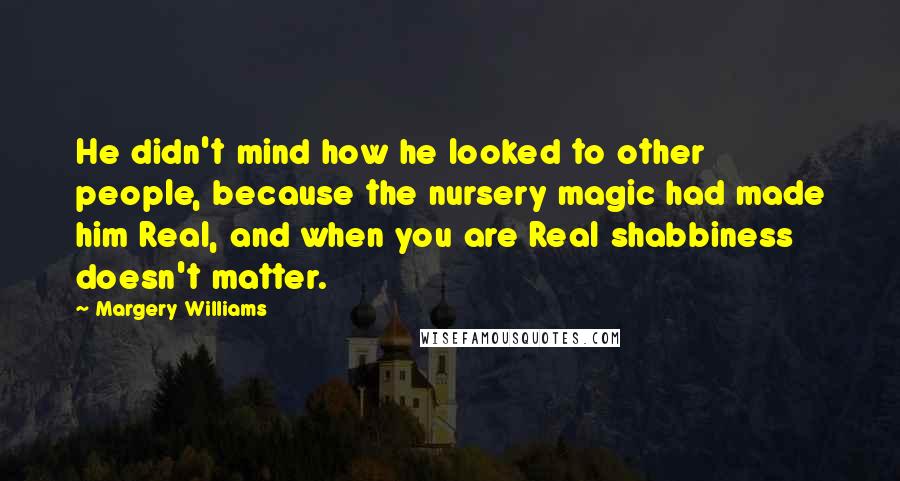 He didn't mind how he looked to other people, because the nursery magic had made him Real, and when you are Real shabbiness doesn't matter.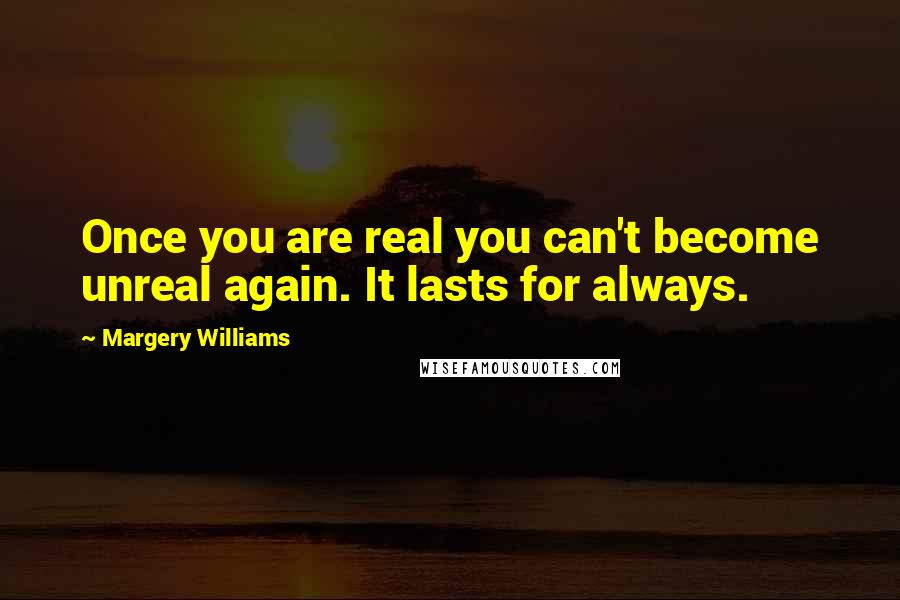 Once you are real you can't become unreal again. It lasts for always.
When a child loves you for a long, long time, not just to play with, but REALLY loves you, then you become Real.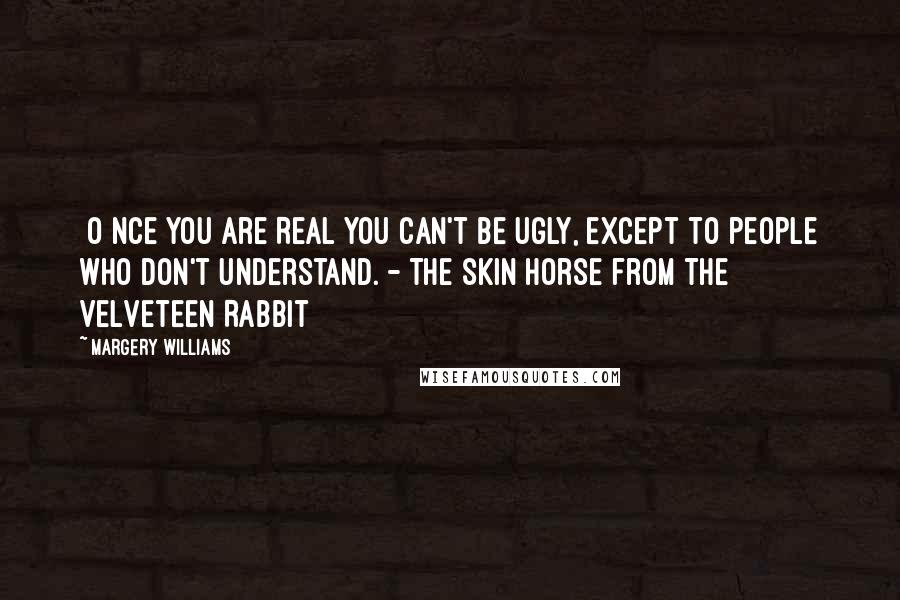 [O]nce you are Real you can't be ugly, except to people who don't understand. - The Skin Horse from The Velveteen Rabbit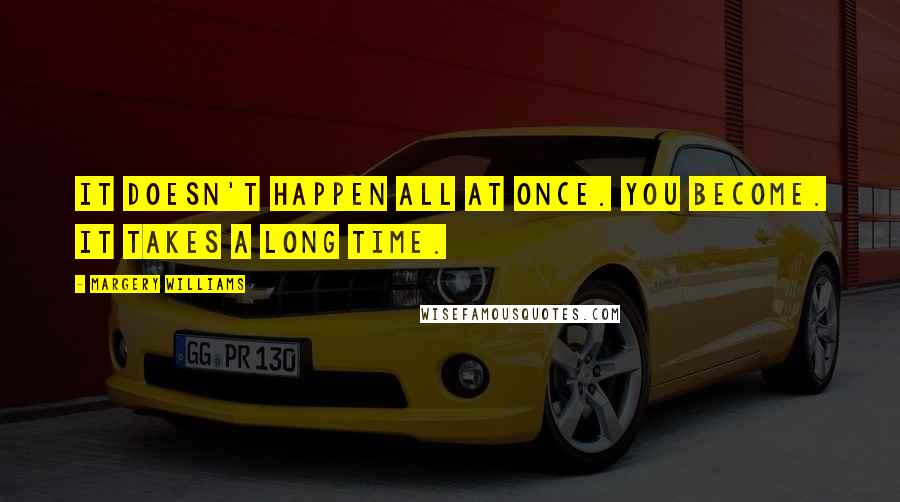 It doesn't happen all at once. You become. It takes a long time.