Kirsten Hubbard Quotes
Top 26 wise famous quotes and sayings by Kirsten Hubbard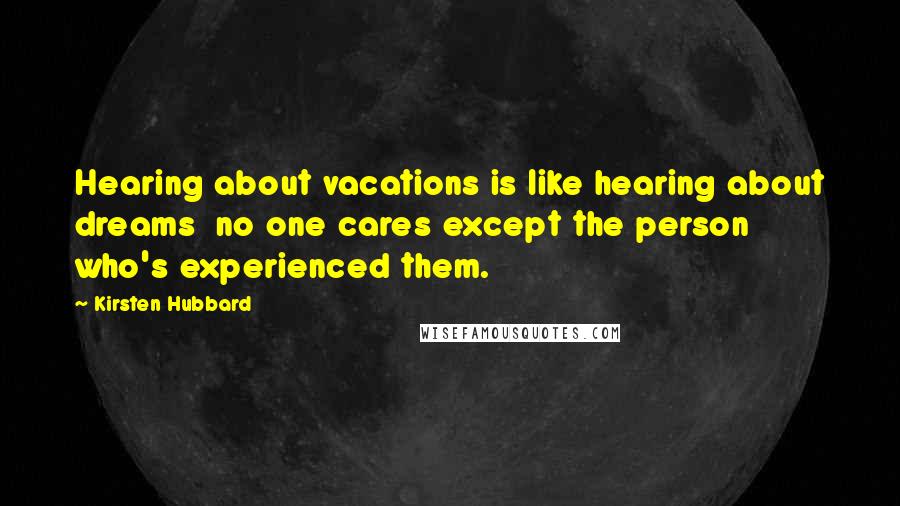 Hearing about vacations is like hearing about dreams
no one cares except the person who's experienced them.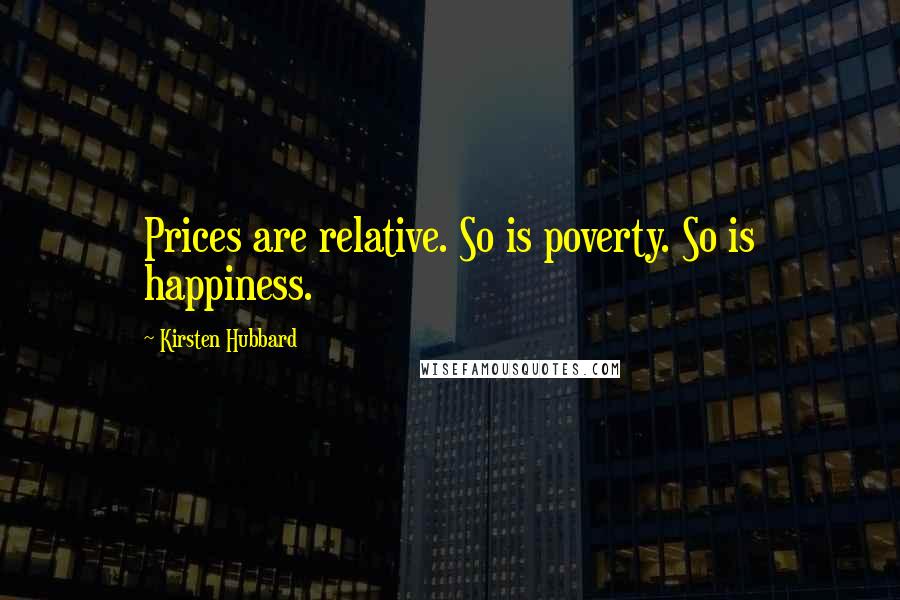 Prices are relative. So is poverty. So is happiness.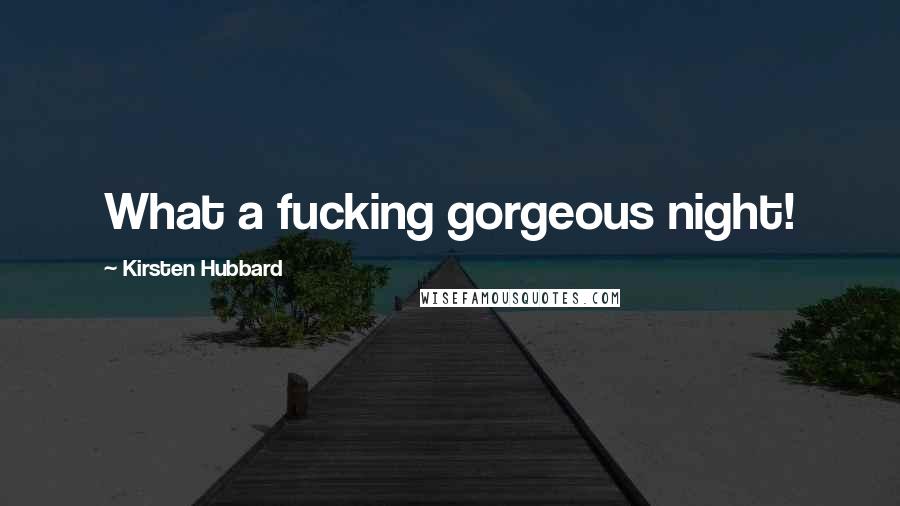 What a fucking gorgeous night!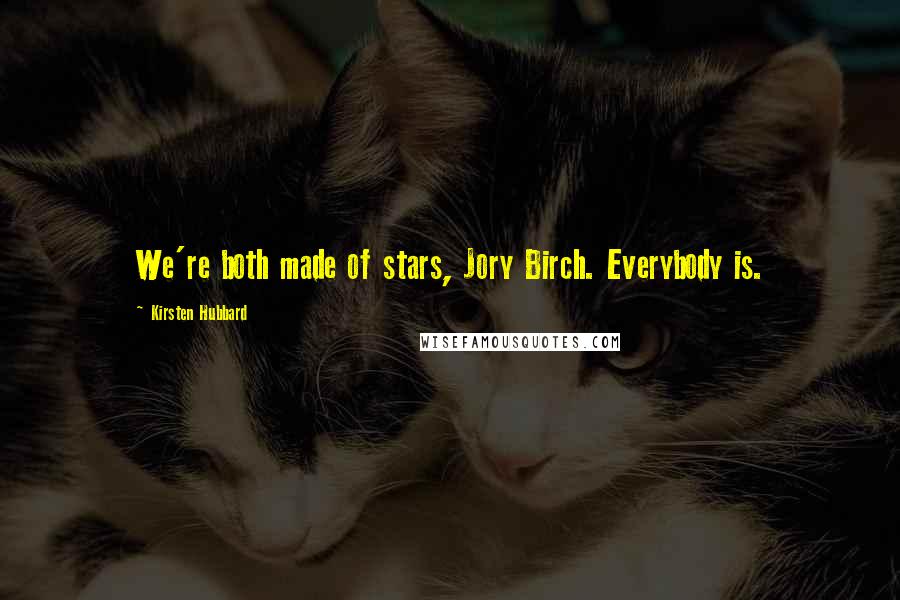 We're both made of stars, Jory Birch. Everybody is.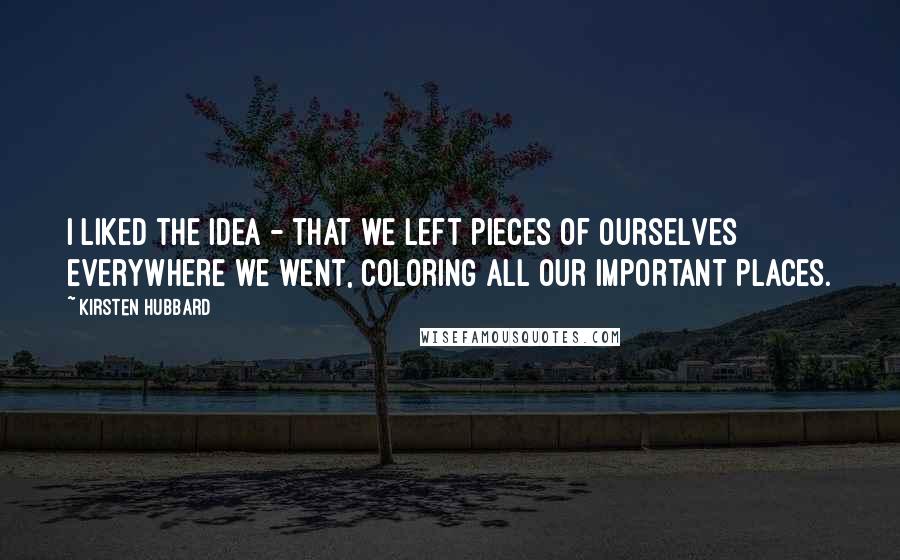 I liked the idea - that we left pieces of ourselves everywhere we went, coloring all our important places.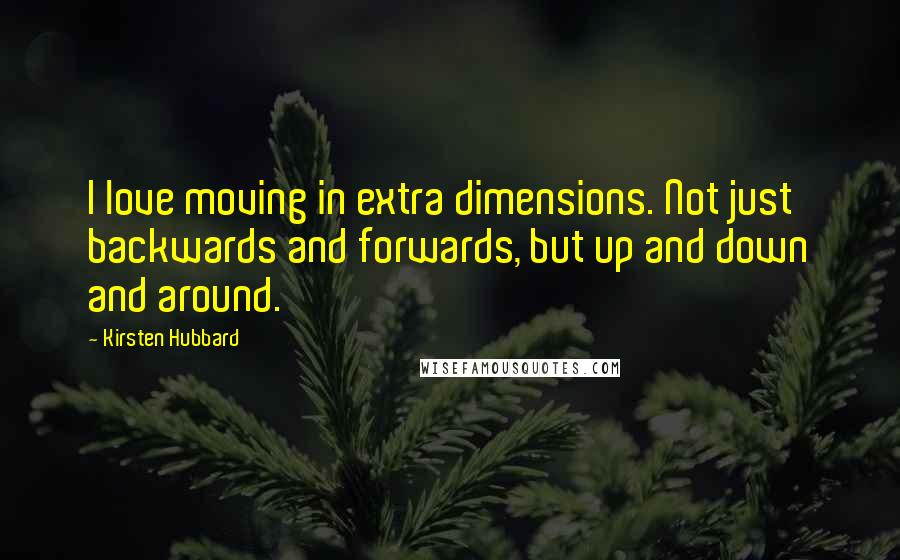 I love moving in extra dimensions. Not just backwards and forwards, but up and down and around.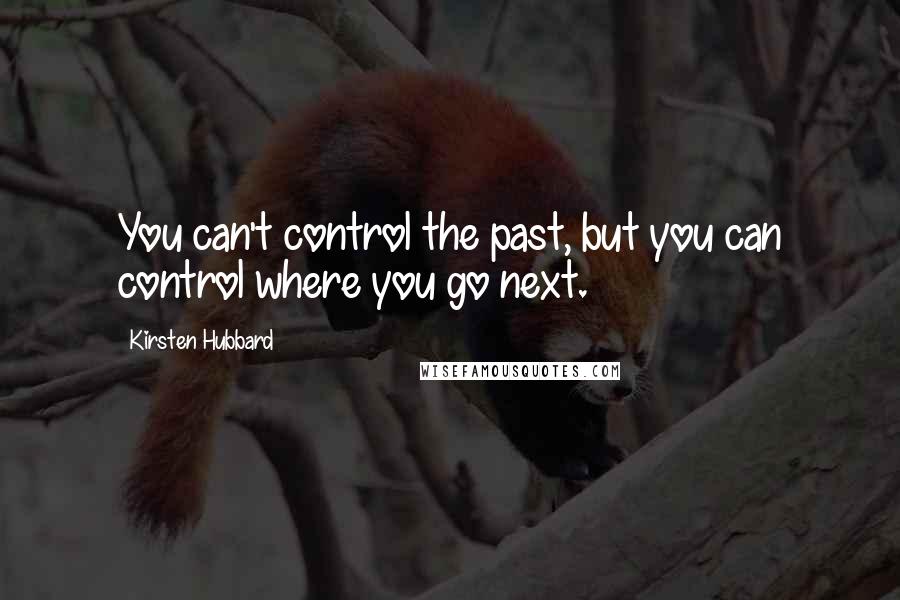 You can't control the past, but you can control where you go next.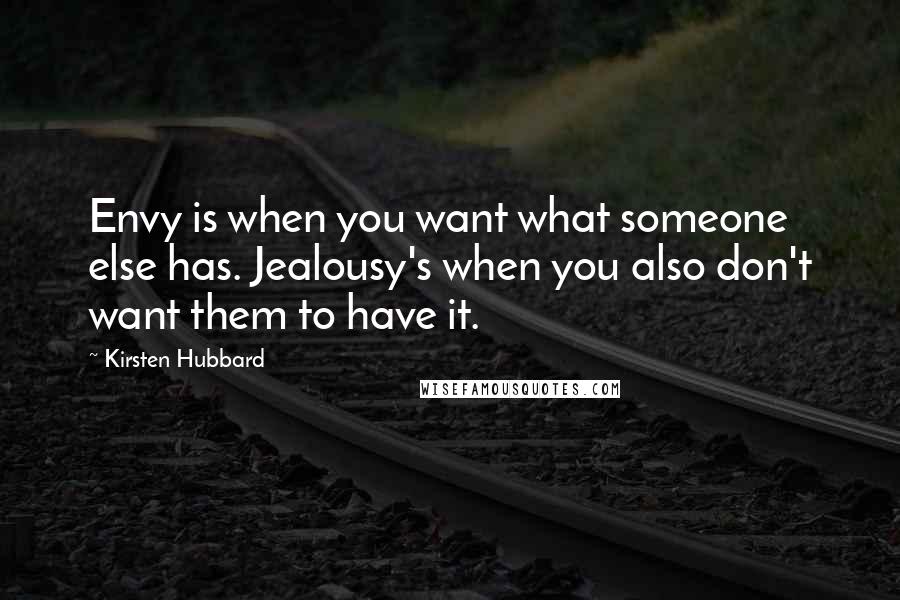 Envy is when you want what someone else has. Jealousy's when you also don't want them to have it.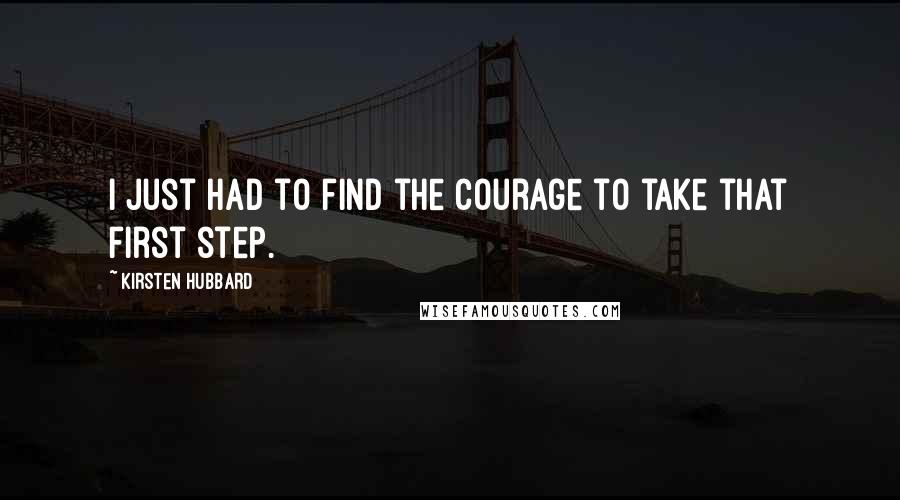 I just had to find the courage to take that first step.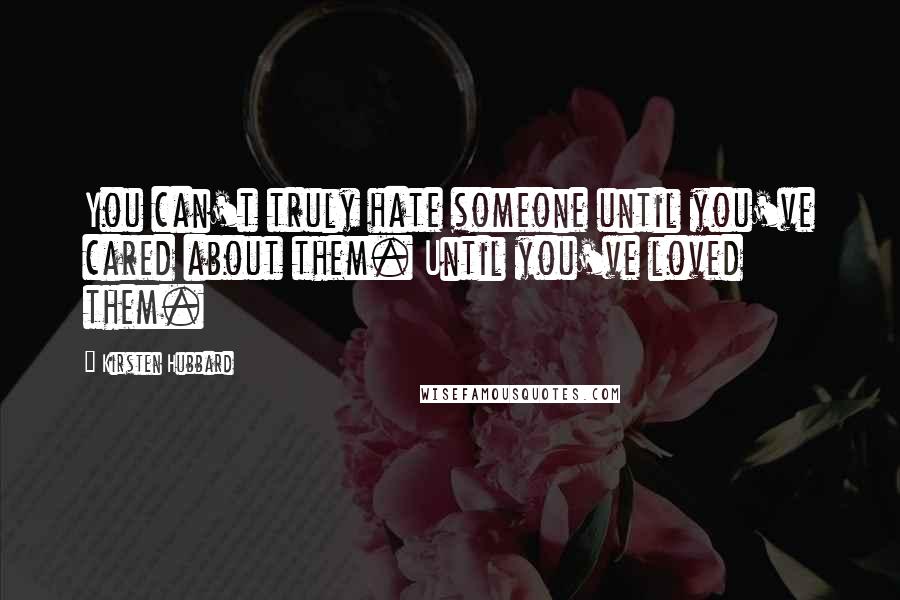 You can't truly hate someone until you've cared about them. Until you've loved them.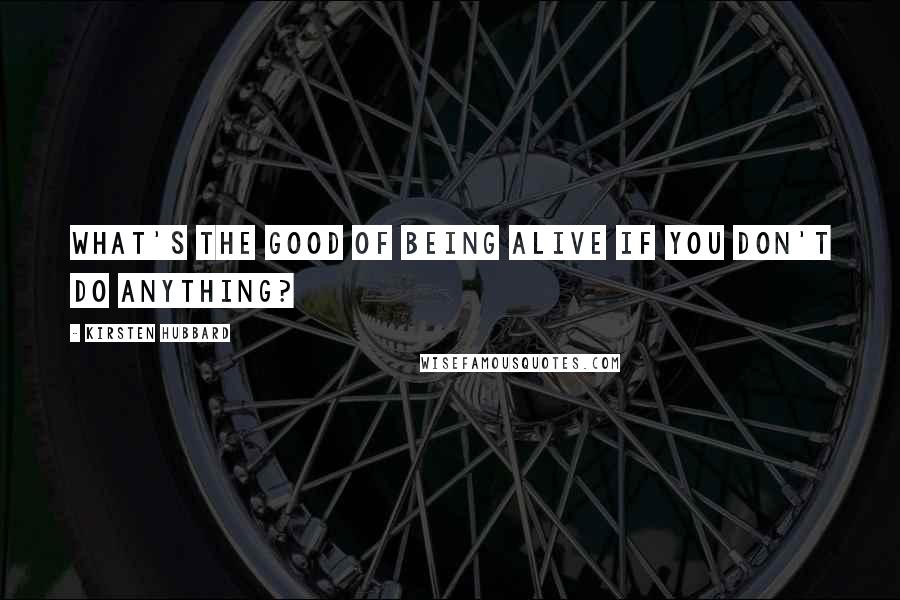 What's the good of being alive if you don't do anything?
You got to find your own places. The places you get, girl, the ones that stick in your heart. And if you're lucky, you find people to share them with.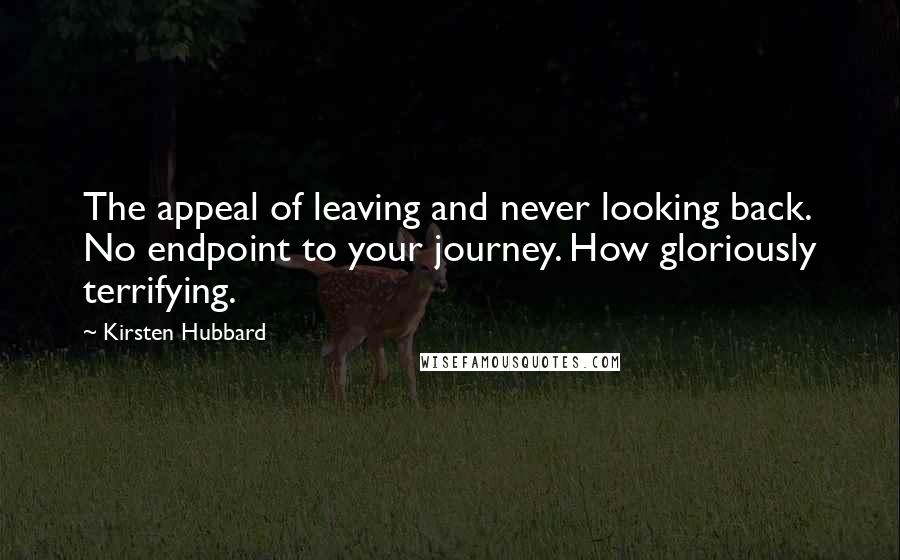 The appeal of leaving and never looking back. No endpoint to your journey.
How gloriously terrifying.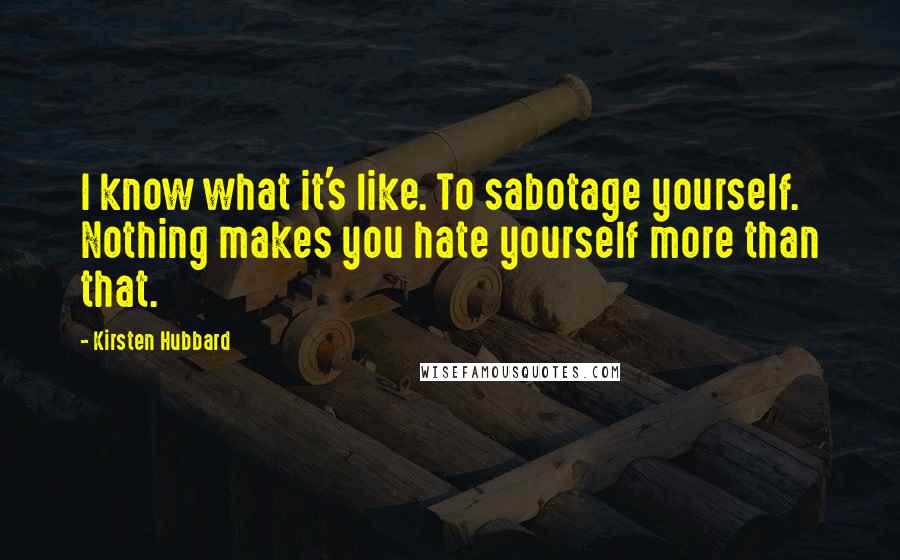 I know what it's like. To sabotage yourself. Nothing makes you hate yourself more than that.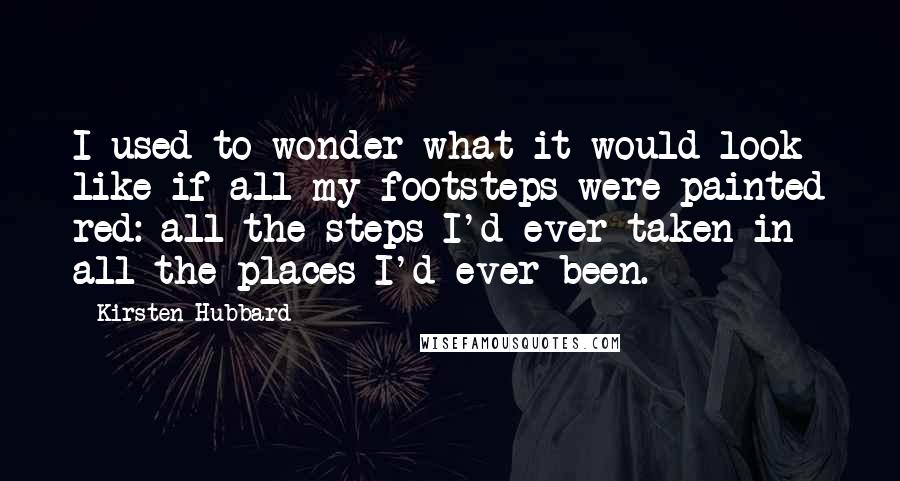 I used to wonder what it would look like if all my footsteps were painted red: all the steps I'd ever taken in all the places I'd ever been.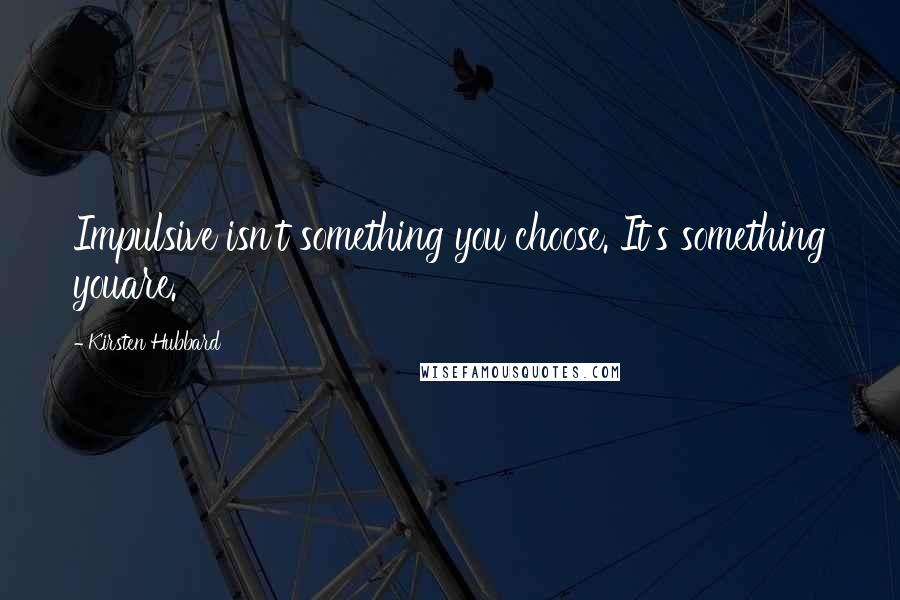 Impulsive isn't something you choose. It's something you
are.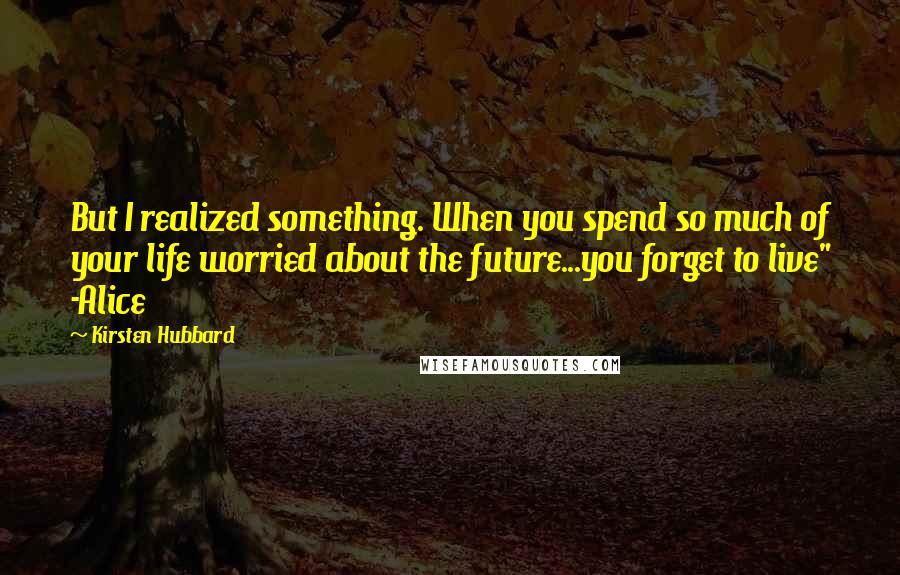 But I realized something. When you spend so much of your life worried about the future...you forget to live" -Alice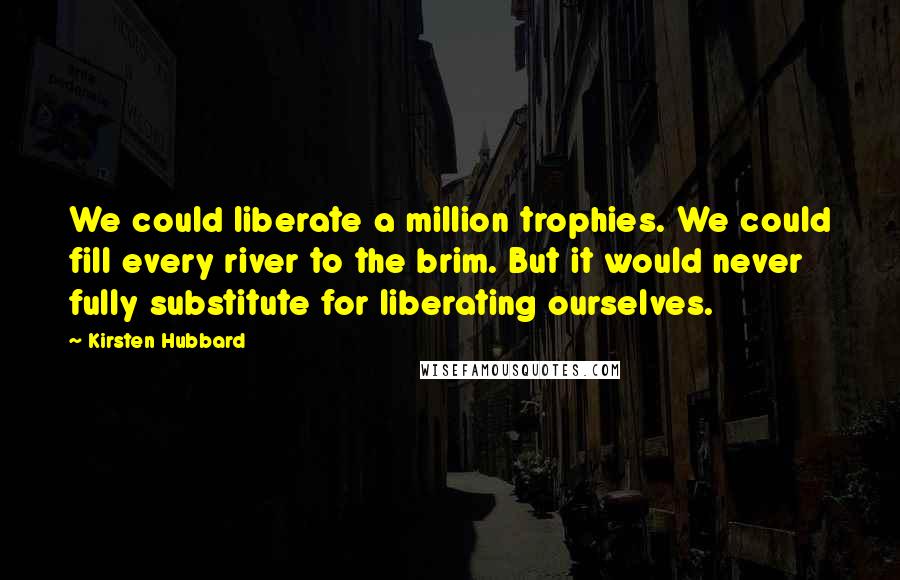 We could liberate a million trophies. We could fill every river to the brim. But it would never fully substitute for liberating ourselves.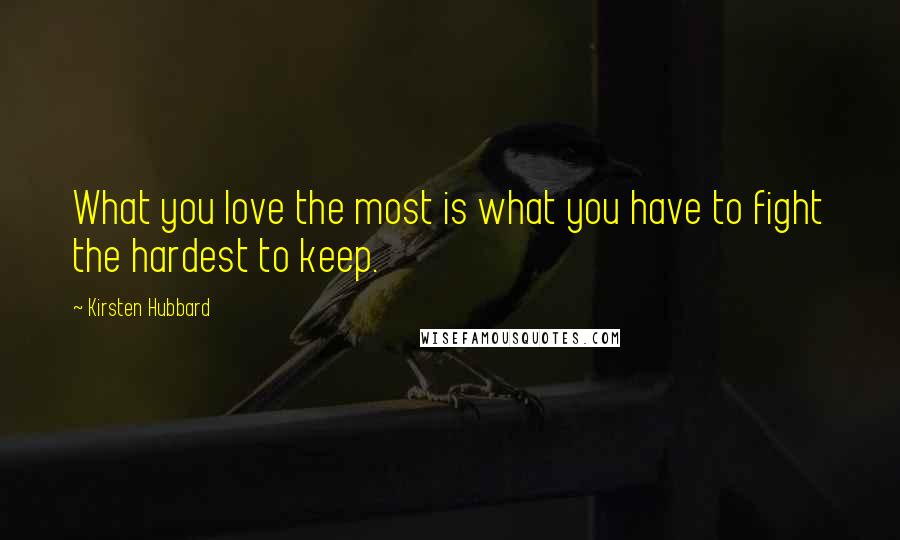 What you love the most is what you have to fight the hardest to keep.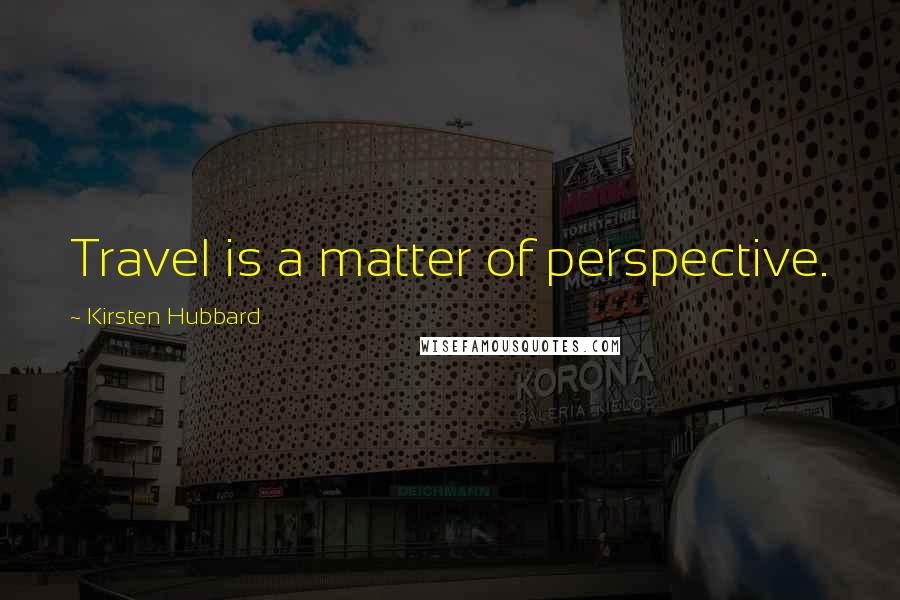 Travel is a matter of perspective.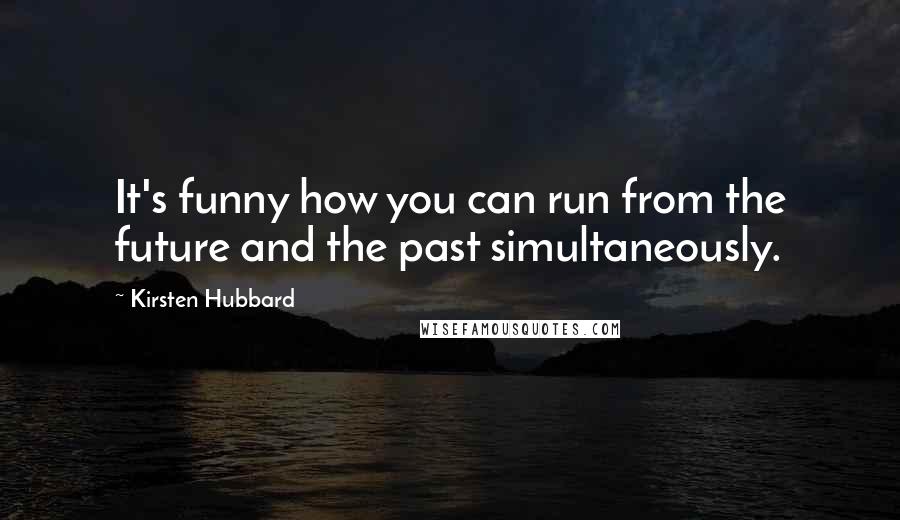 It's funny how you can run from the future and the past simultaneously.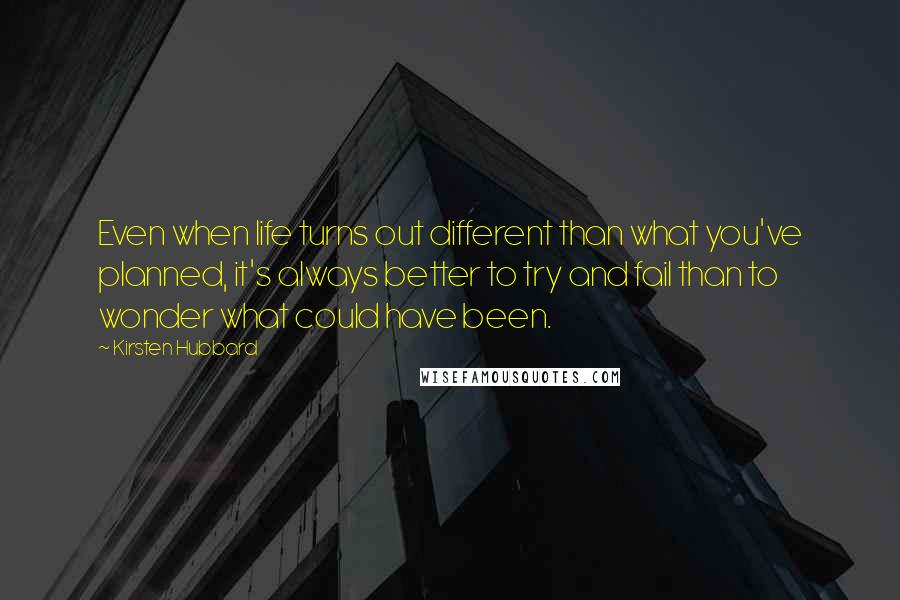 Even when life turns out different than what you've planned, it's always better to try and fail than to wonder what could have been.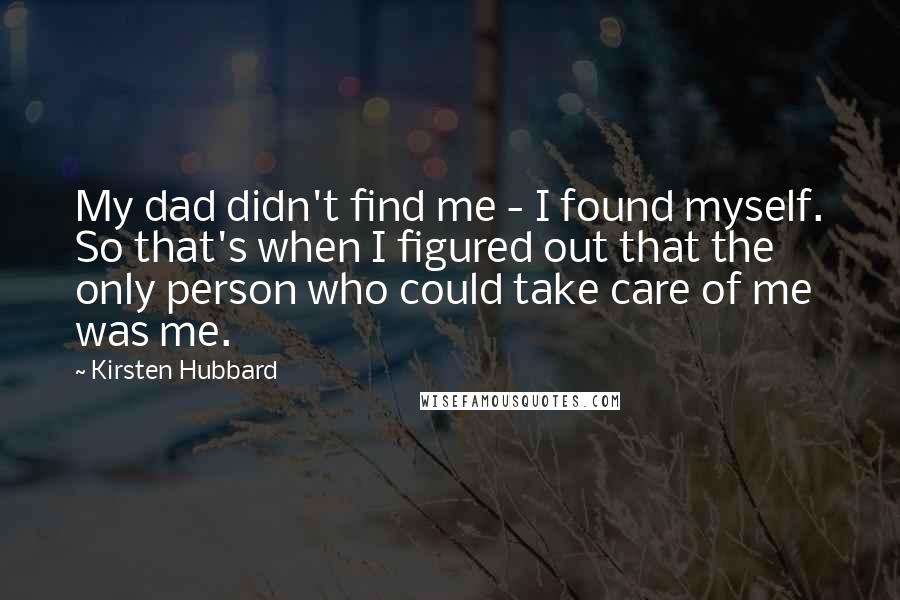 My dad didn't find me - I found myself. So that's when I figured out that the only person who could take care of me was me.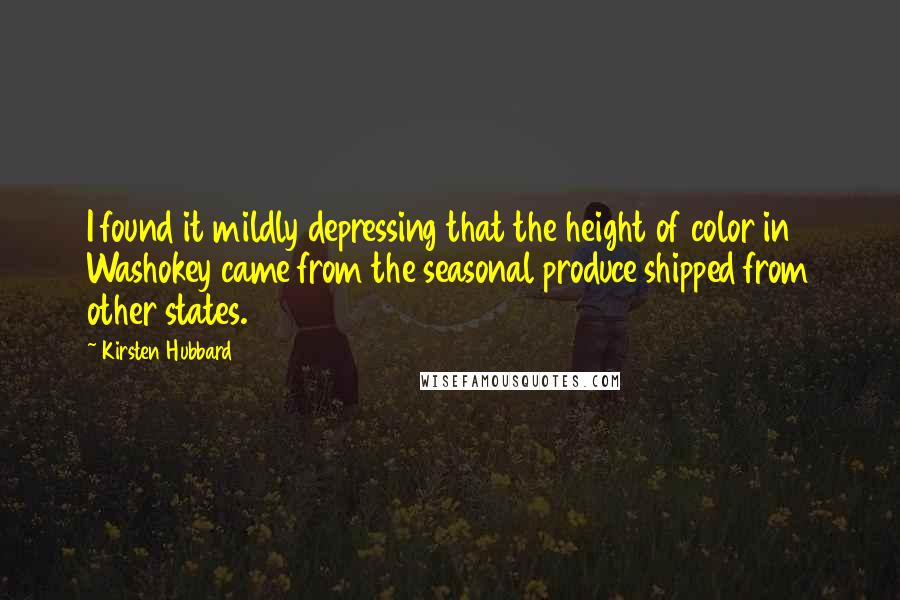 I found it mildly depressing that the height of color in Washokey came from the seasonal produce shipped from other states.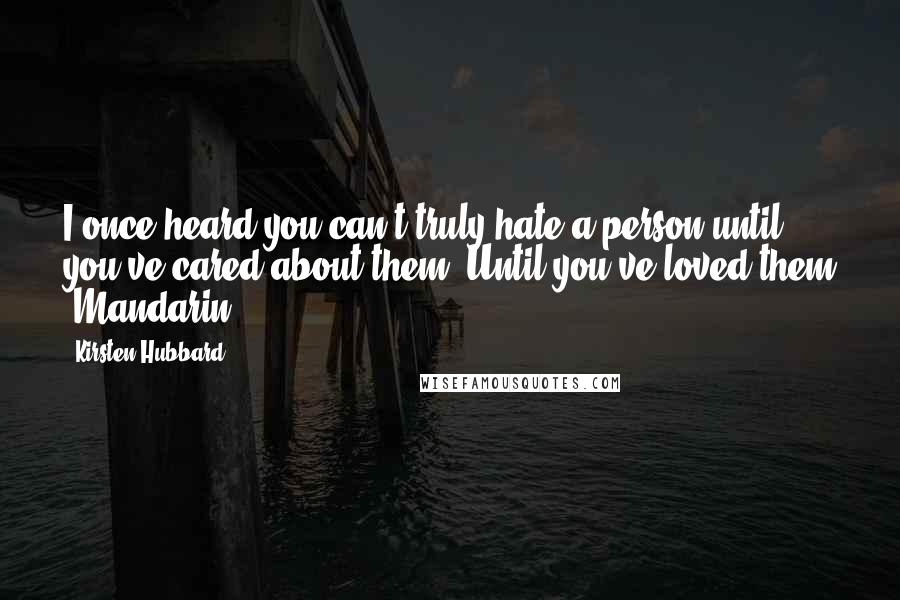 I once heard you can't truly hate a person until you've cared about them. Until you've loved them -Mandarin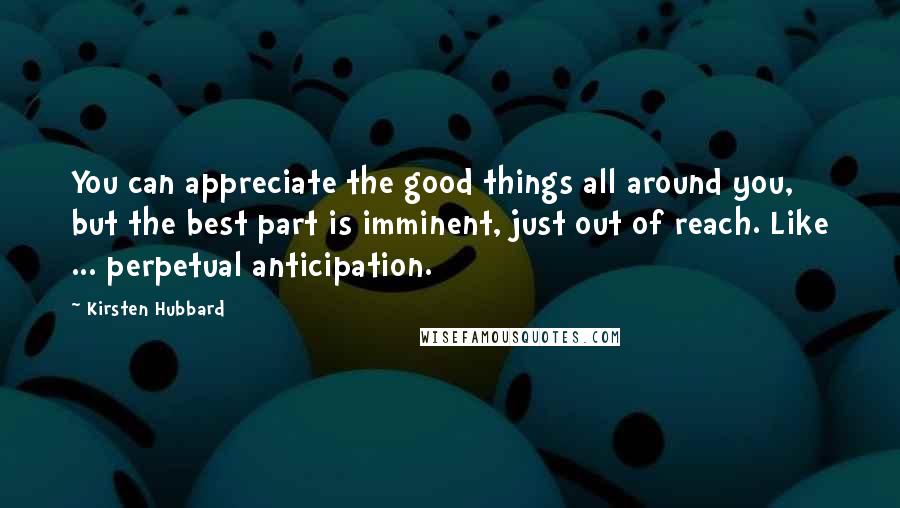 You can appreciate the good things all around you, but the best part is imminent, just out of reach. Like ... perpetual anticipation.