K.I. Hope Quotes
Top 9 wise famous quotes and sayings by K.I. Hope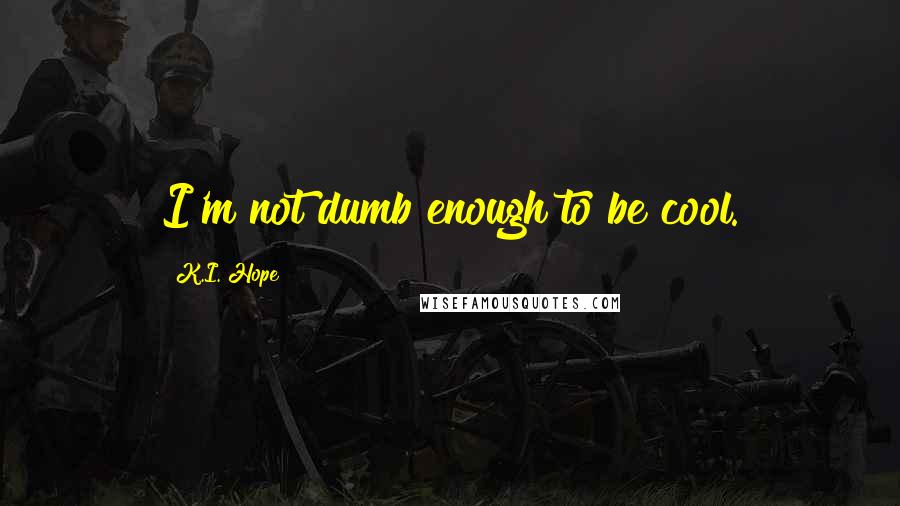 I'm not dumb enough to be cool.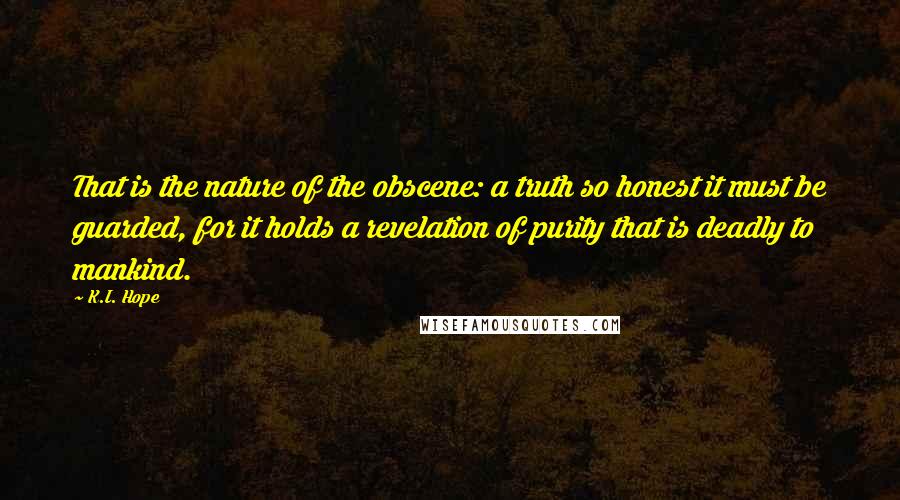 That is the nature of the obscene: a truth so honest it must be guarded, for it holds a revelation of purity that is deadly to mankind.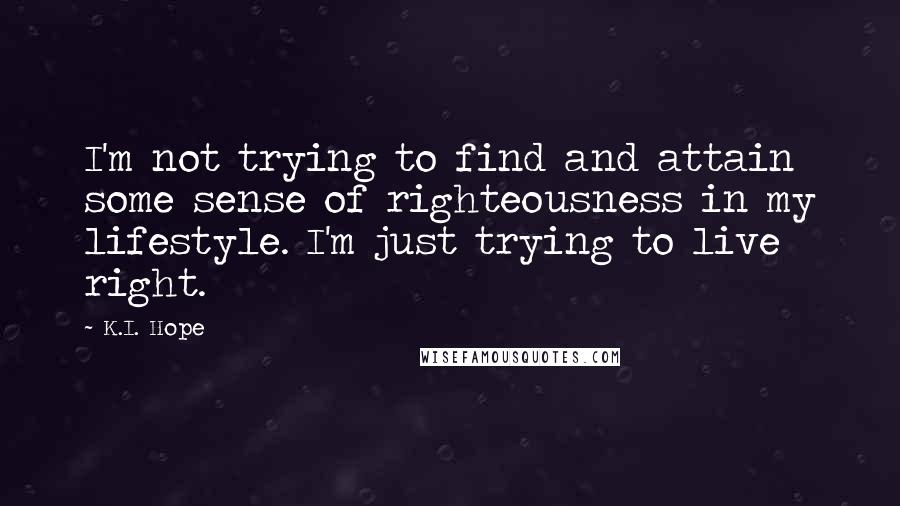 I'm not trying to find and attain some sense of righteousness in my lifestyle. I'm just trying to live right.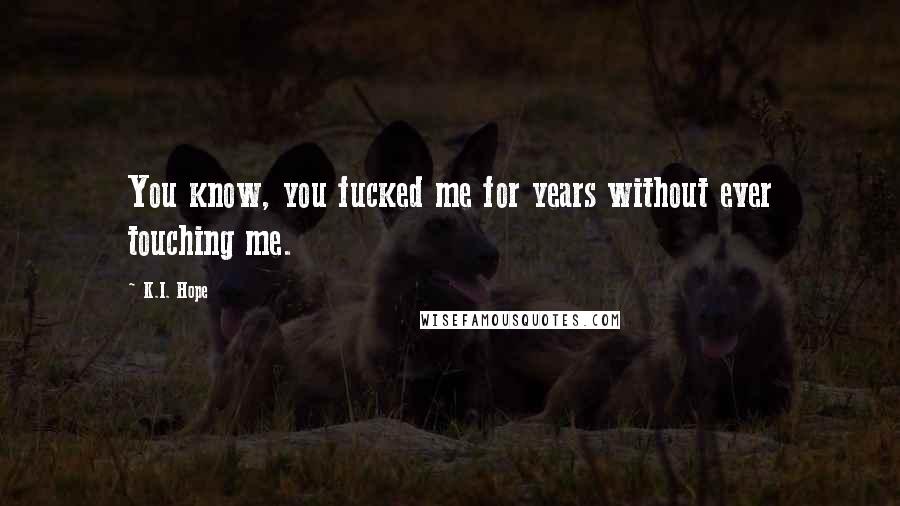 You know, you fucked me for years without ever touching me.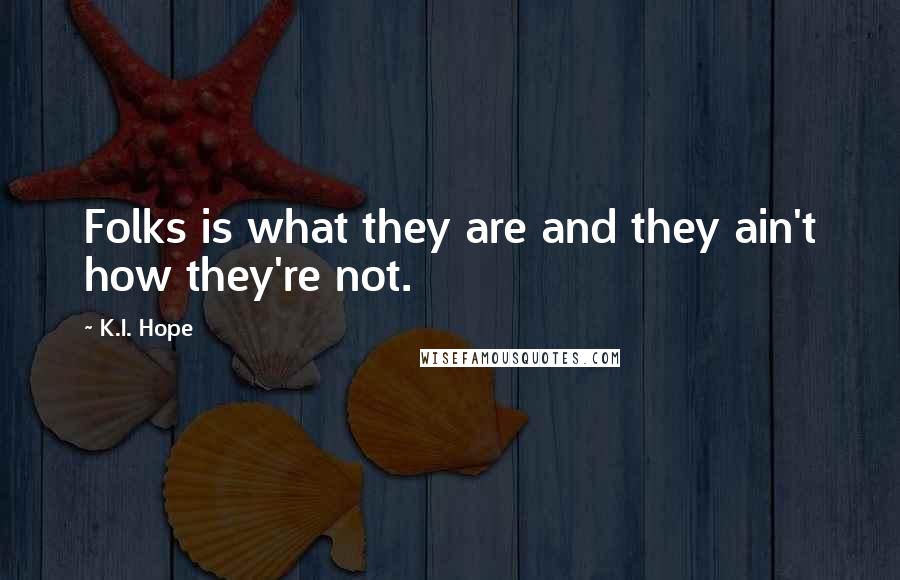 Folks is what they are and they ain't how they're not.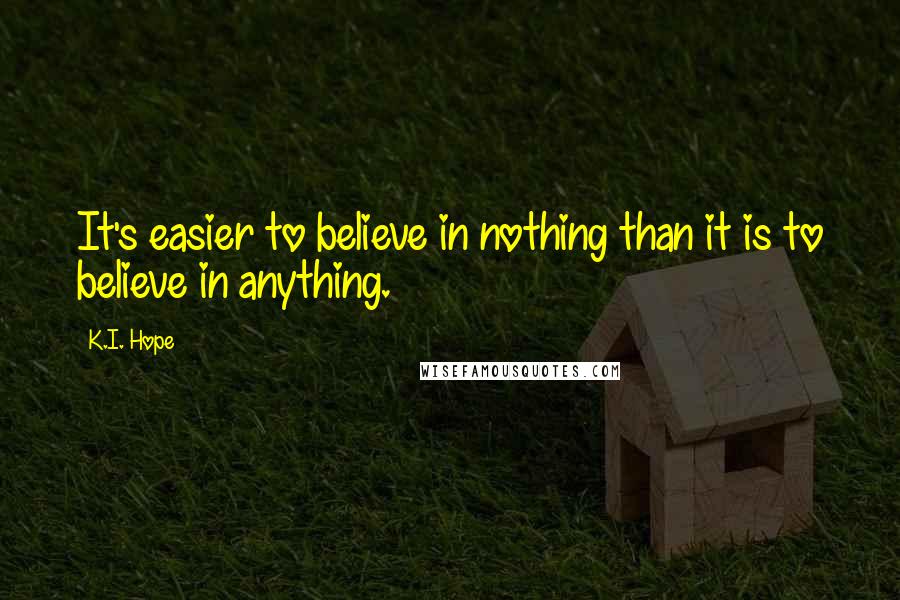 It's easier to believe in nothing than it is to believe in anything.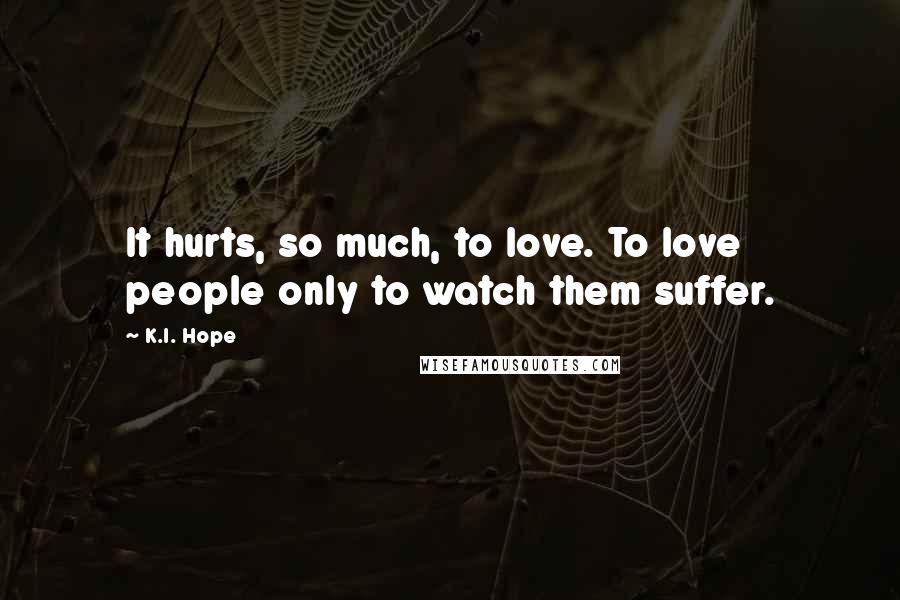 It hurts, so much, to love. To love people only to watch them suffer.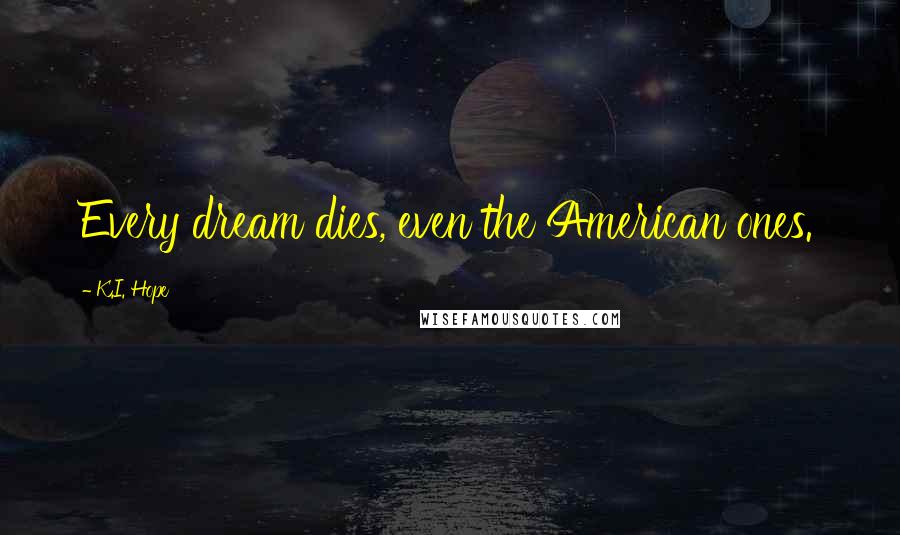 Every dream dies, even the American ones.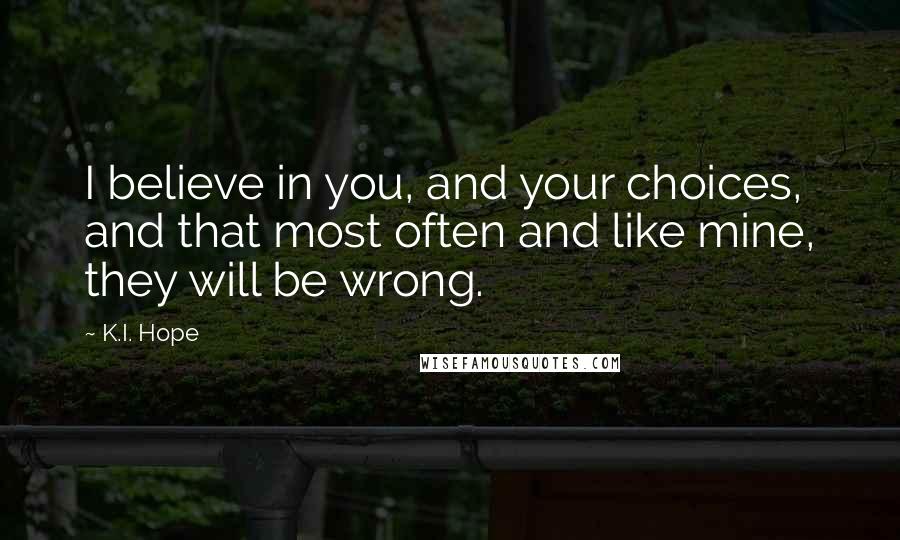 I believe in you, and your choices, and that most often and like mine, they will be wrong.