Peter Weir Quotes
Top 12 wise famous quotes and sayings by Peter Weir
Peter Weir Famous Quotes & Sayings
Discover top inspirational quotes from Peter Weir on Wise Famous Quotes.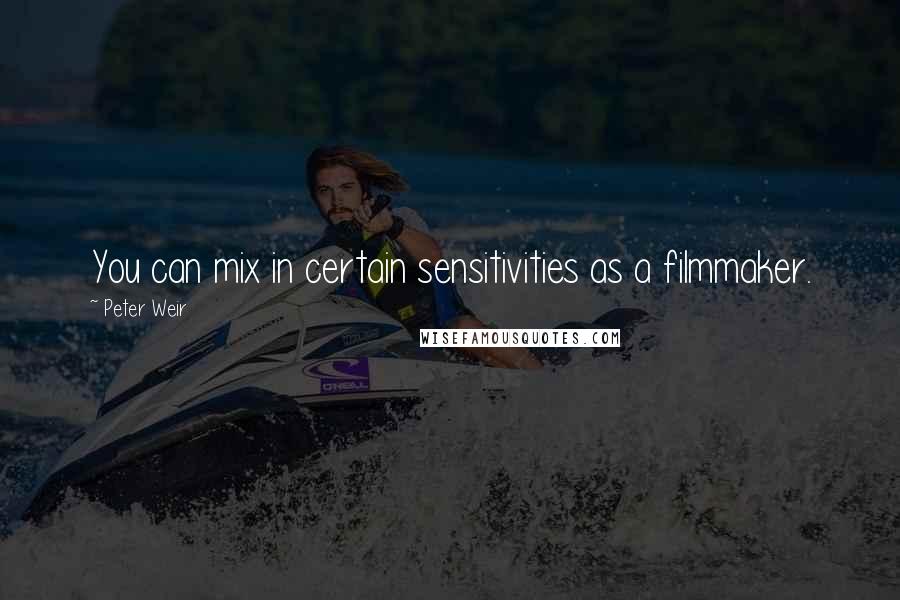 You can mix in certain sensitivities as a filmmaker.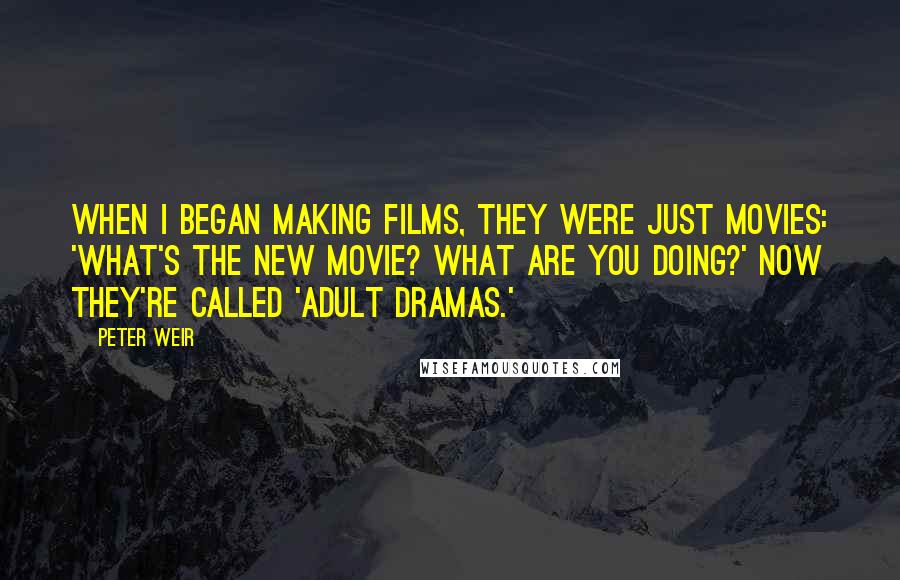 When I began making films, they were just movies: 'What's the new movie? What are you doing?' Now they're called 'adult dramas.'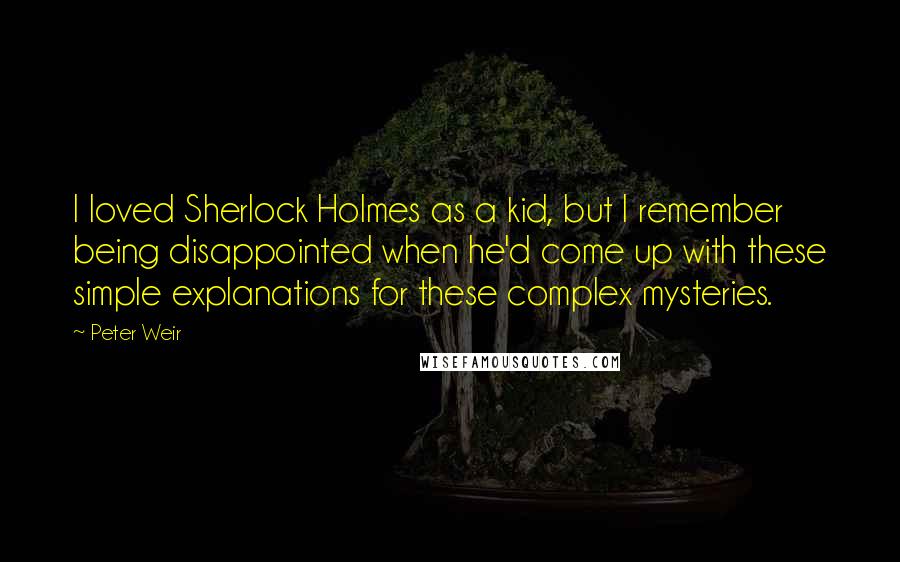 I loved Sherlock Holmes as a kid, but I remember being disappointed when he'd come up with these simple explanations for these complex mysteries.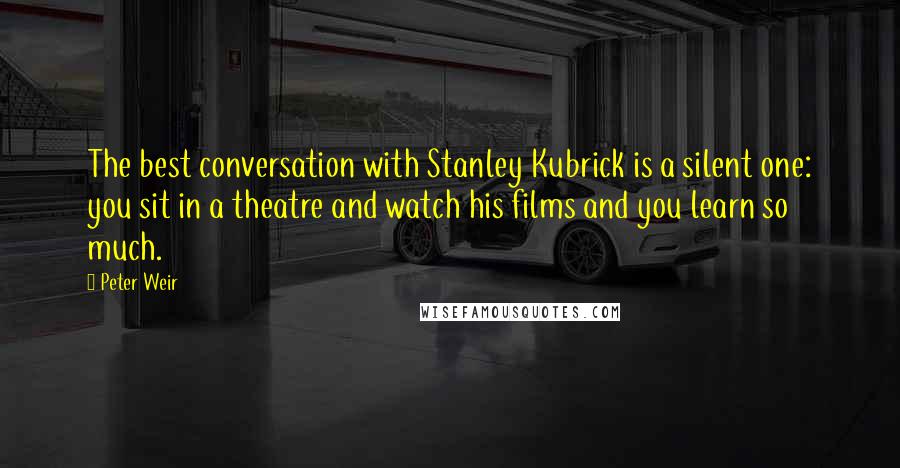 The best conversation with Stanley Kubrick is a silent one: you sit in a theatre and watch his films and you learn so much.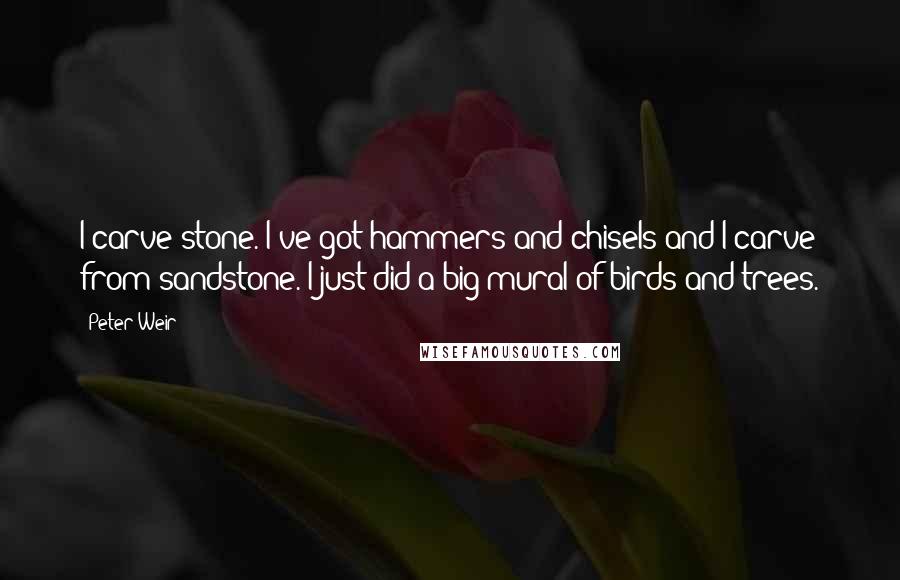 I carve stone. I've got hammers and chisels and I carve from sandstone. I just did a big mural of birds and trees.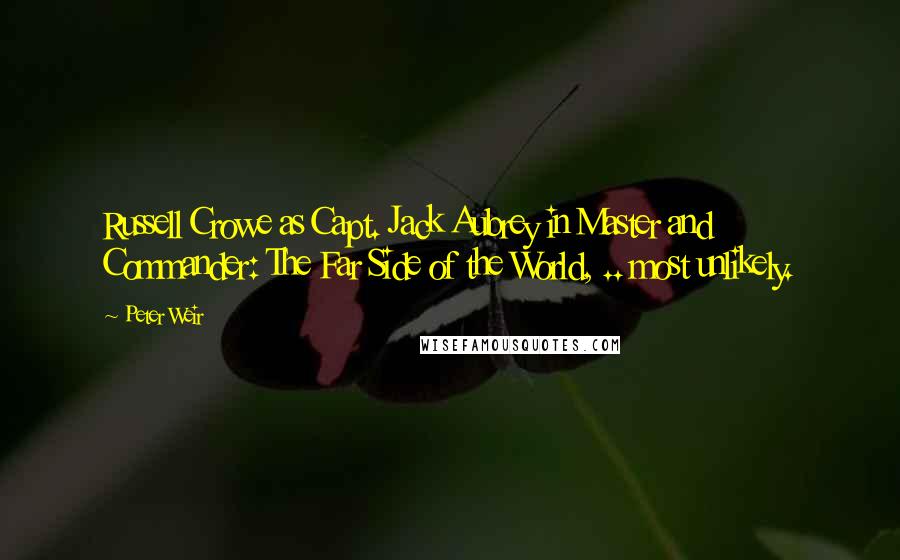 Russell Crowe as Capt. Jack Aubrey in Master and Commander: The Far Side of the World, .. most unlikely.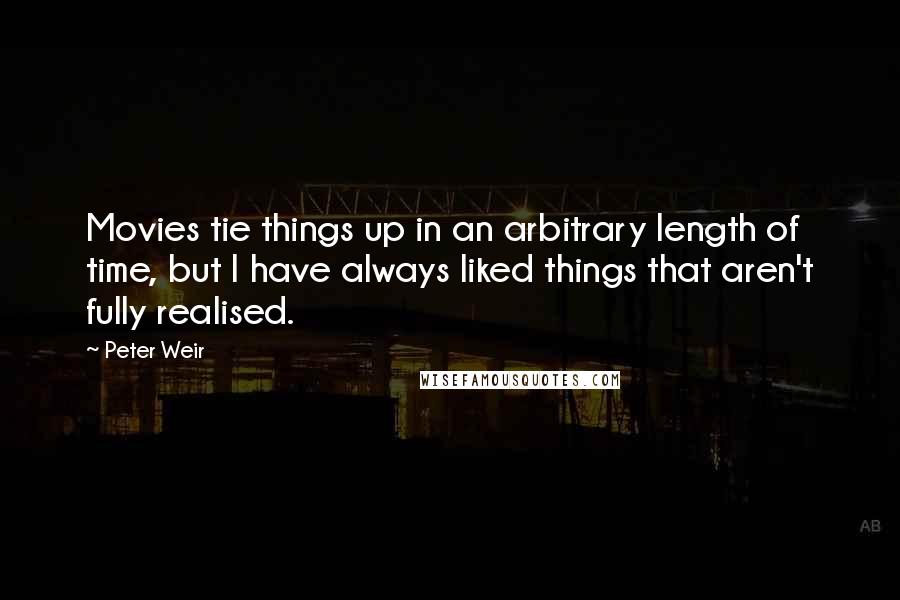 Movies tie things up in an arbitrary length of time, but I have always liked things that aren't fully realised.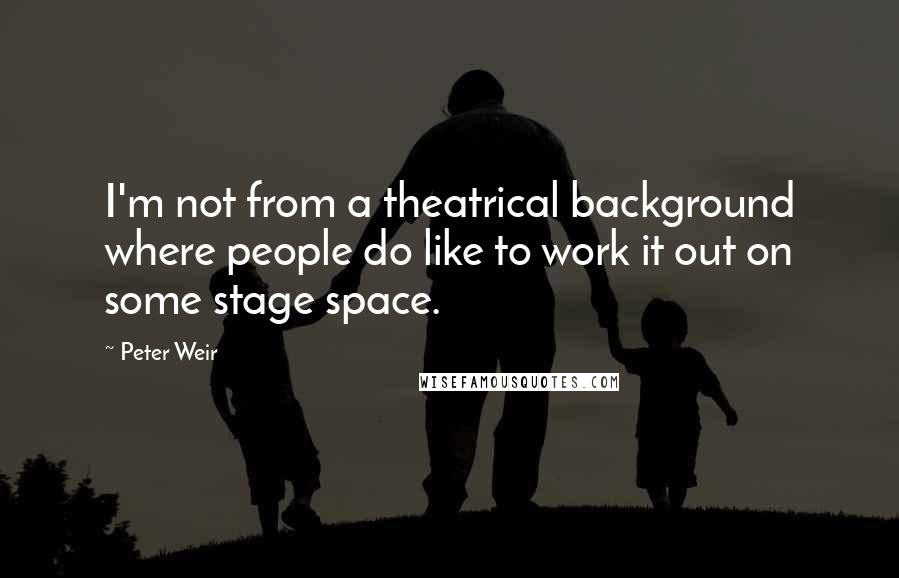 I'm not from a theatrical background where people do like to work it out on some stage space.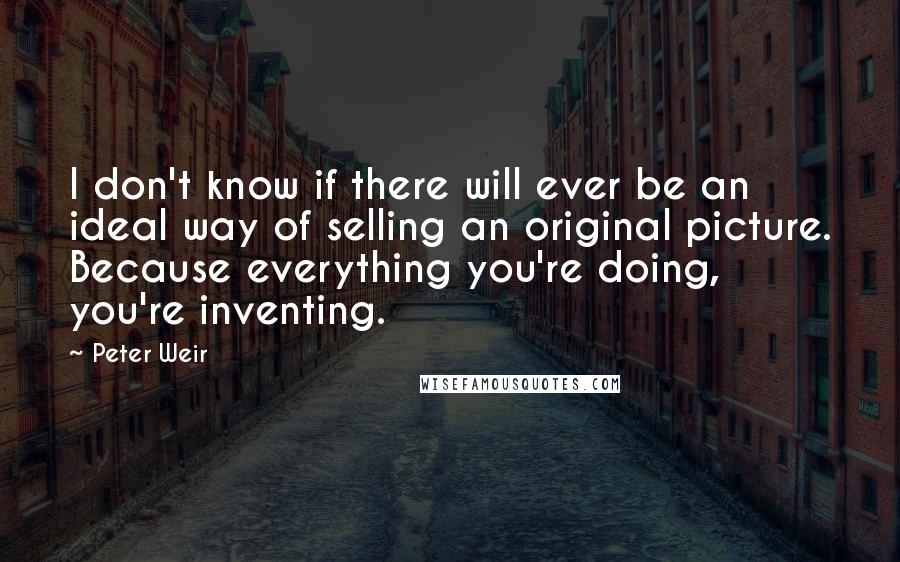 I don't know if there will ever be an ideal way of selling an original picture. Because everything you're doing, you're inventing.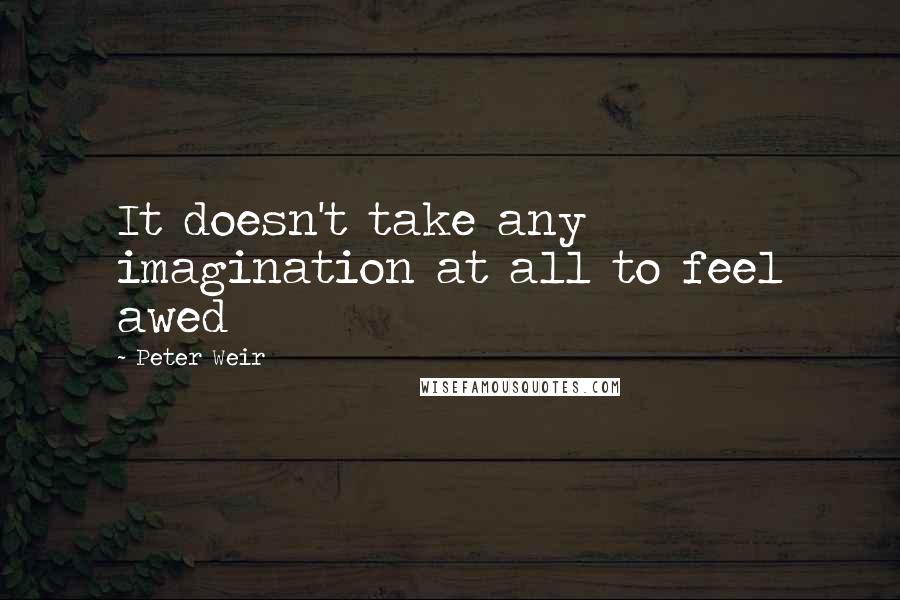 It doesn't take any imagination at all to feel awed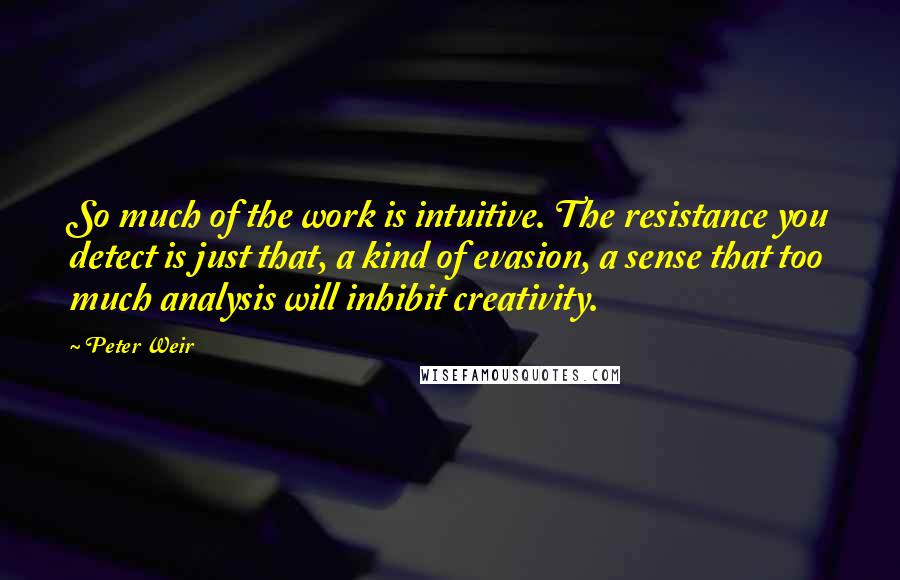 So much of the work is intuitive. The resistance you detect is just that, a kind of evasion, a sense that too much analysis will inhibit creativity.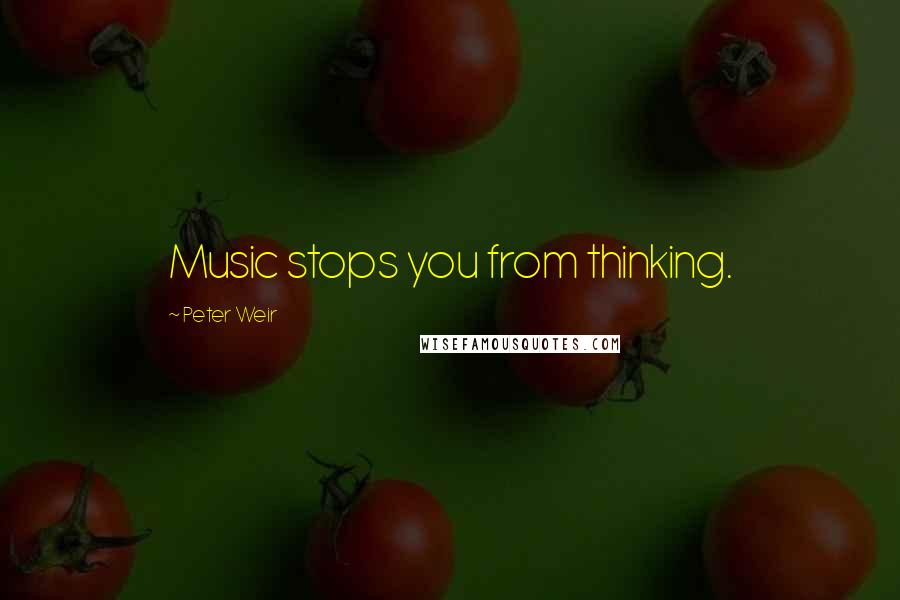 Music stops you from thinking.