John Baldessari Quotes
Top 25 wise famous quotes and sayings by John Baldessari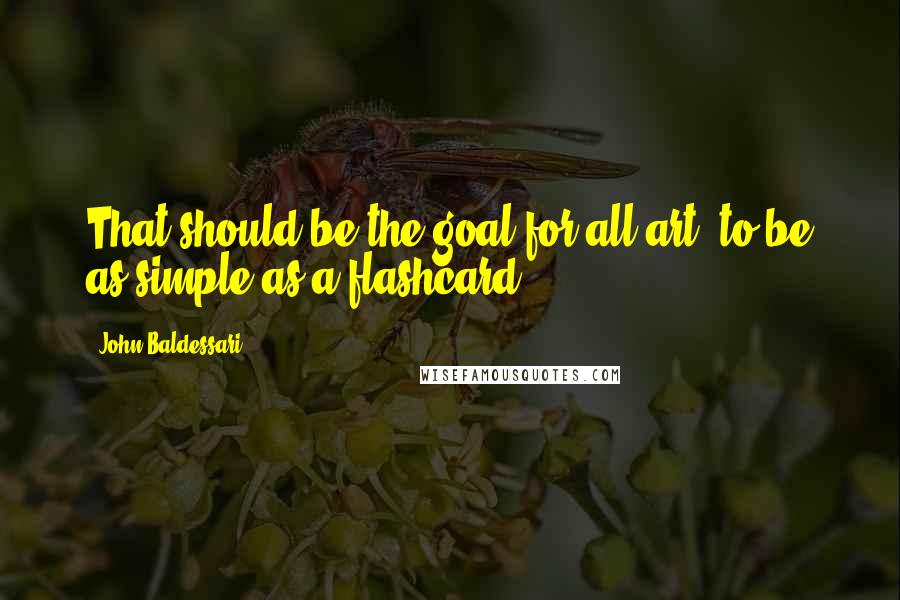 That should be the goal for all art, to be as simple as a flashcard.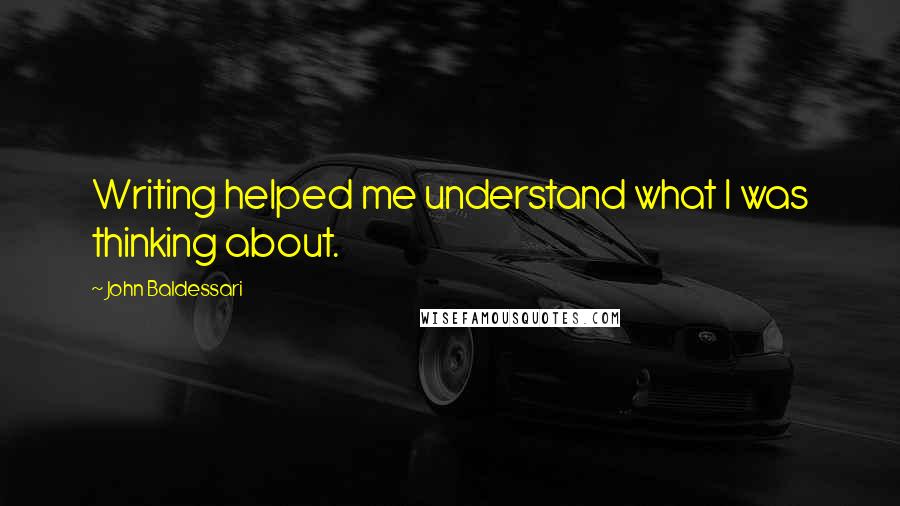 Writing helped me understand what I was thinking about.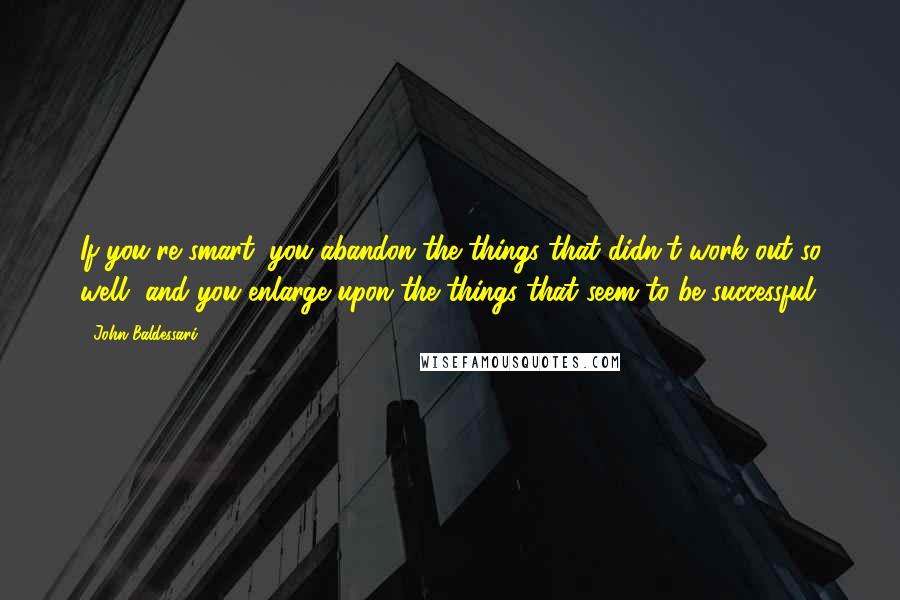 If you're smart, you abandon the things that didn't work out so well, and you enlarge upon the things that seem to be successful.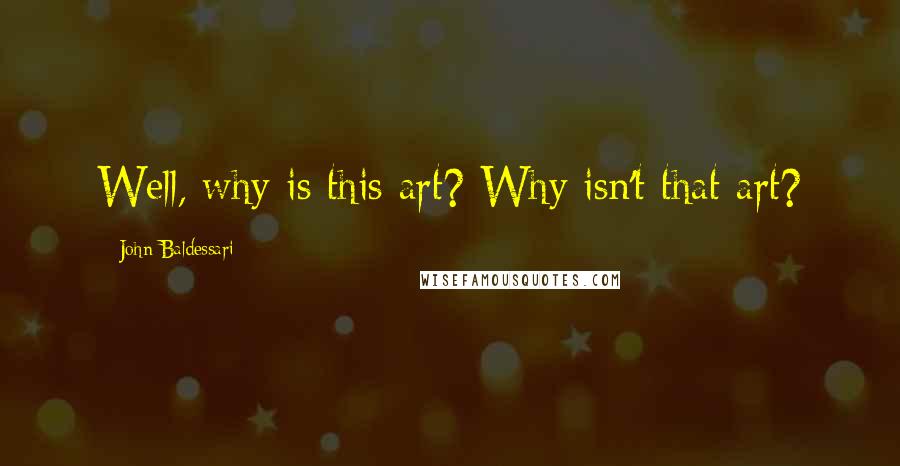 Well, why is this art? Why isn't that art?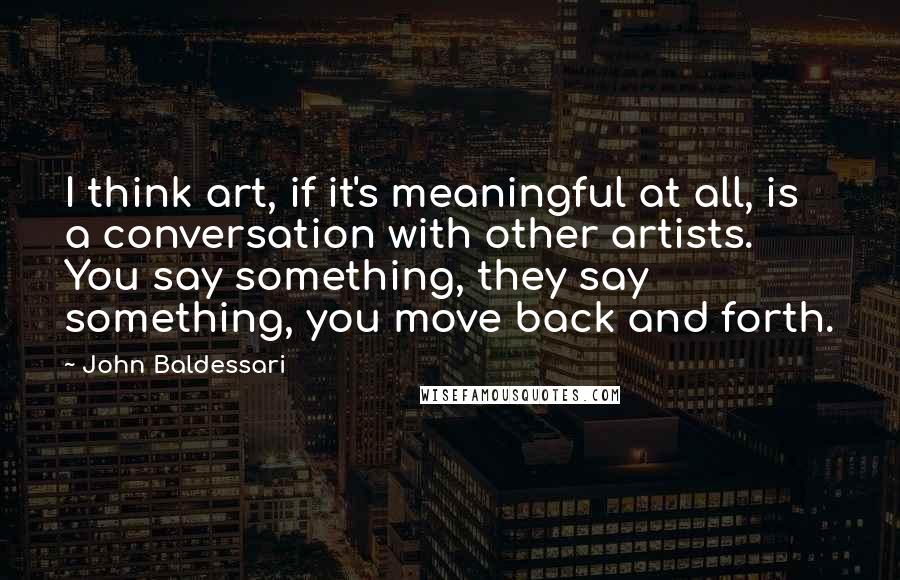 I think art, if it's meaningful at all, is a conversation with other artists. You say something, they say something, you move back and forth.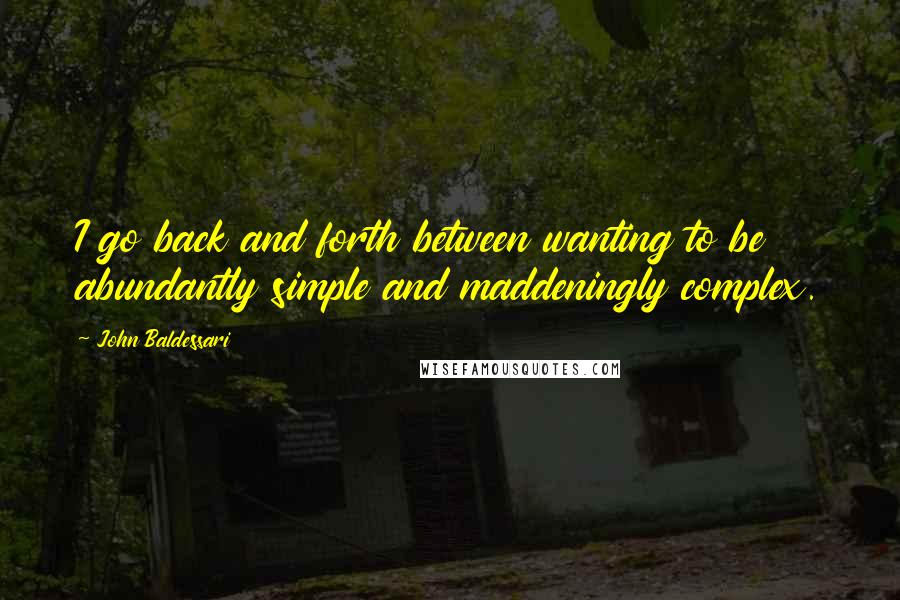 I go back and forth between wanting to be abundantly simple and maddeningly complex.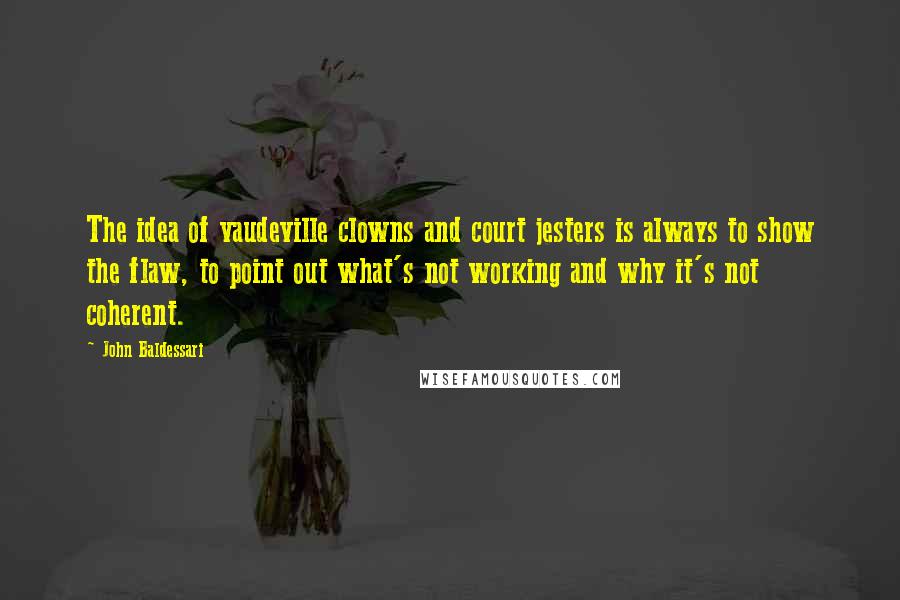 The idea of vaudeville clowns and court jesters is always to show the flaw, to point out what's not working and why it's not coherent.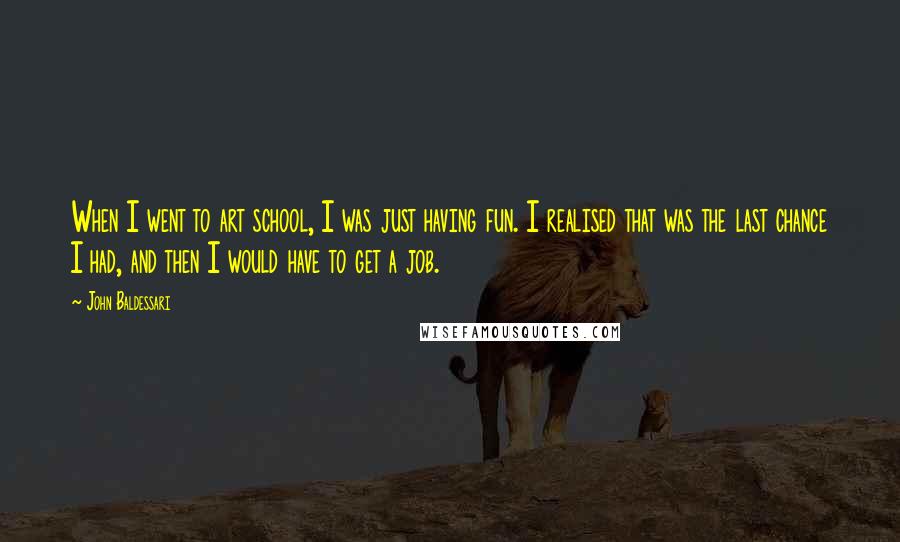 When I went to art school, I was just having fun. I realised that was the last chance I had, and then I would have to get a job.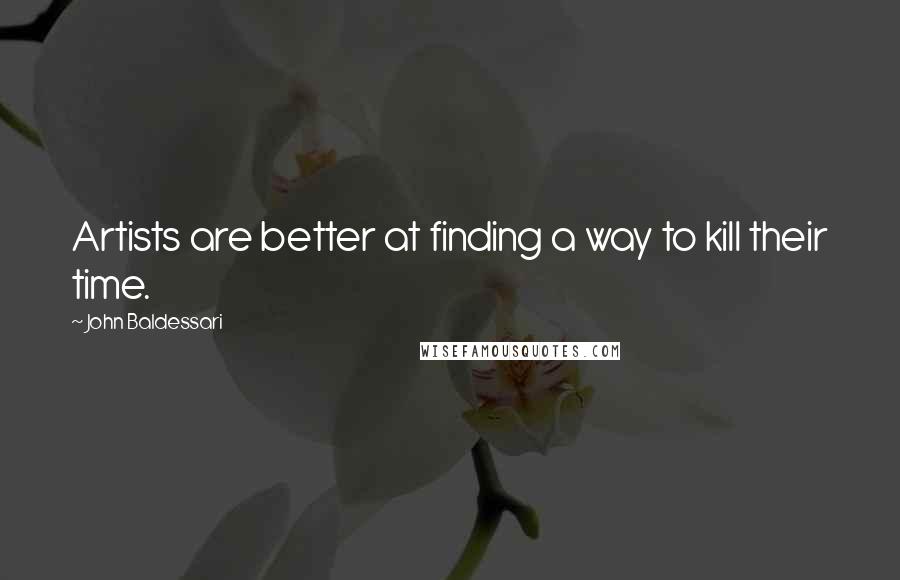 Artists are better at finding a way to kill their time.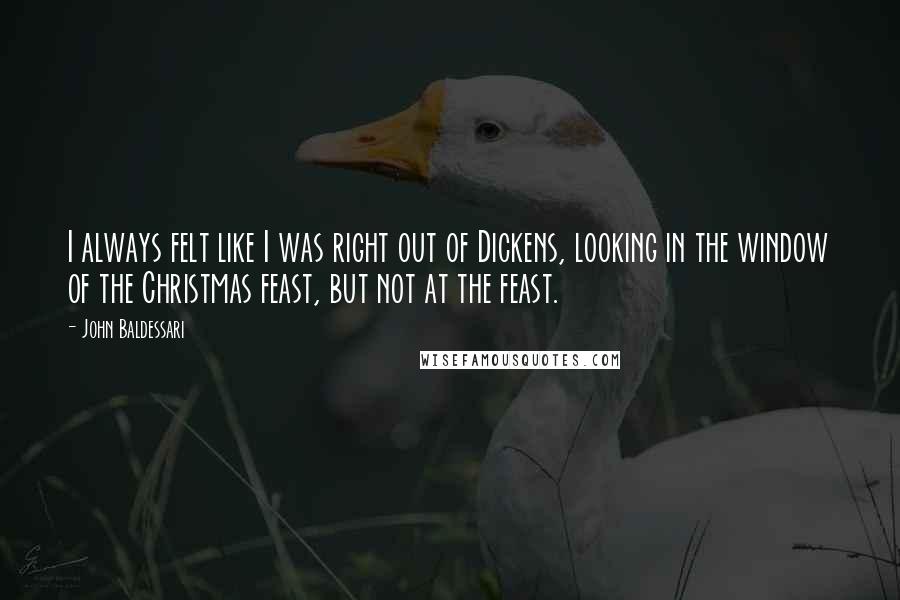 I always felt like I was right out of Dickens, looking in the window of the Christmas feast, but not at the feast.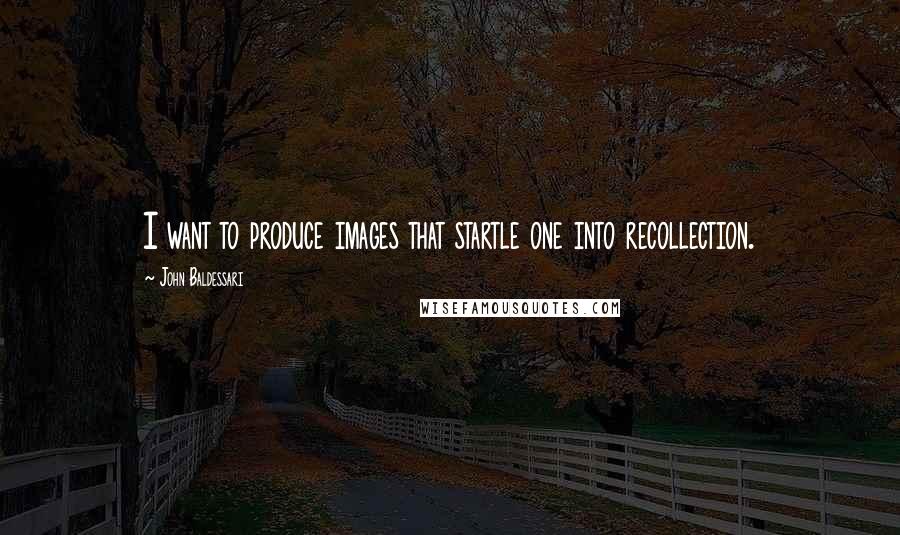 I want to produce images that startle one into recollection.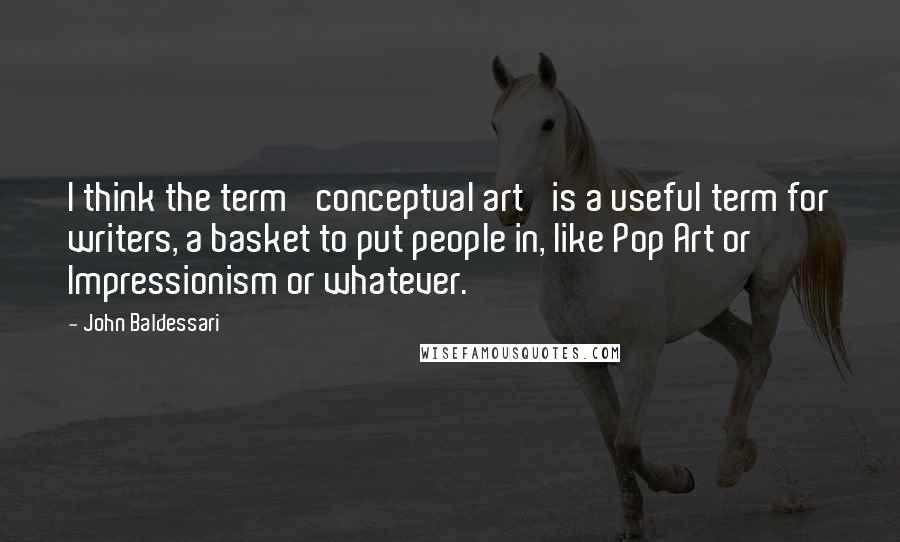 I think the term 'conceptual art' is a useful term for writers, a basket to put people in, like Pop Art or Impressionism or whatever.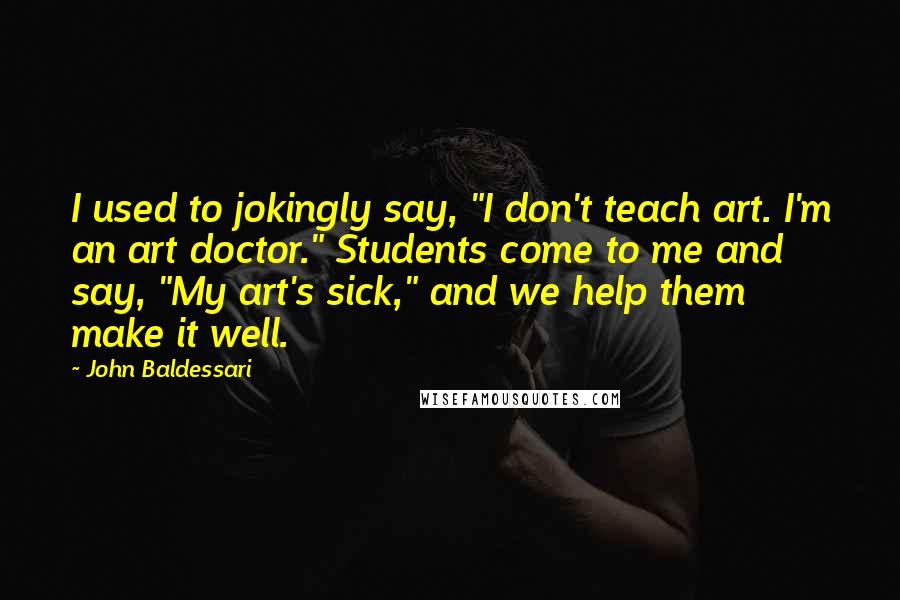 I used to jokingly say, "I don't teach art. I'm an art doctor." Students come to me and say, "My art's sick," and we help them make it well.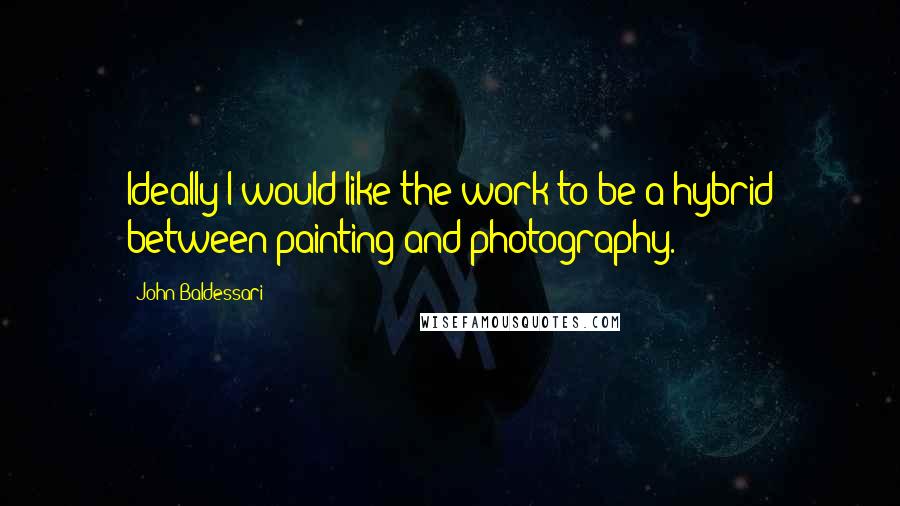 Ideally I would like the work to be a hybrid between painting and photography.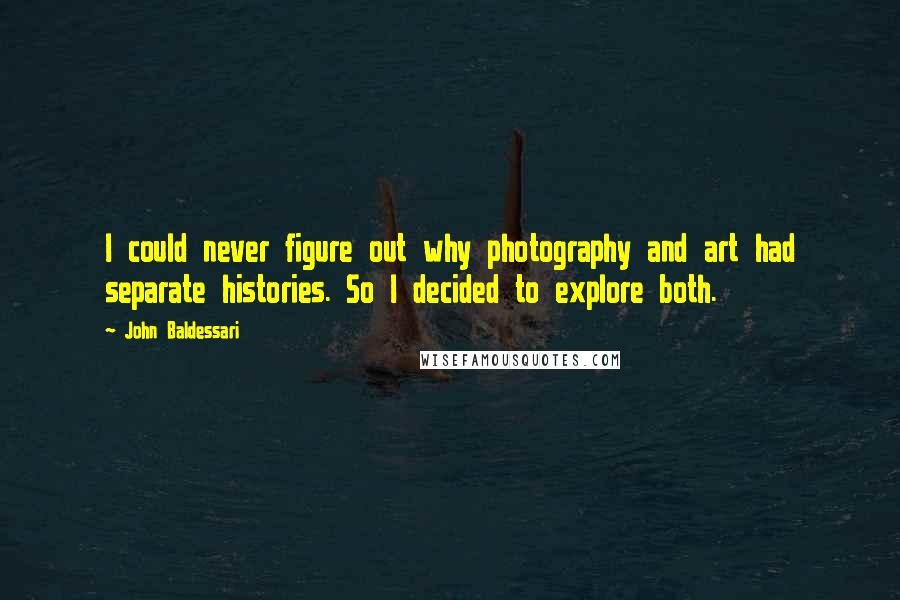 I could never figure out why photography and art had separate histories. So I decided to explore both.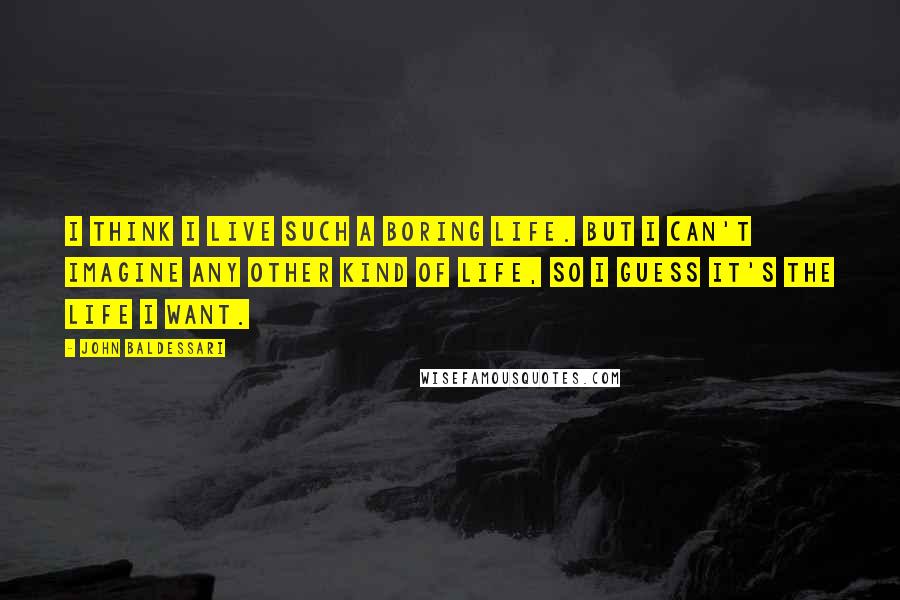 I think I live such a boring life. But I can't imagine any other kind of life, so I guess it's the life I want.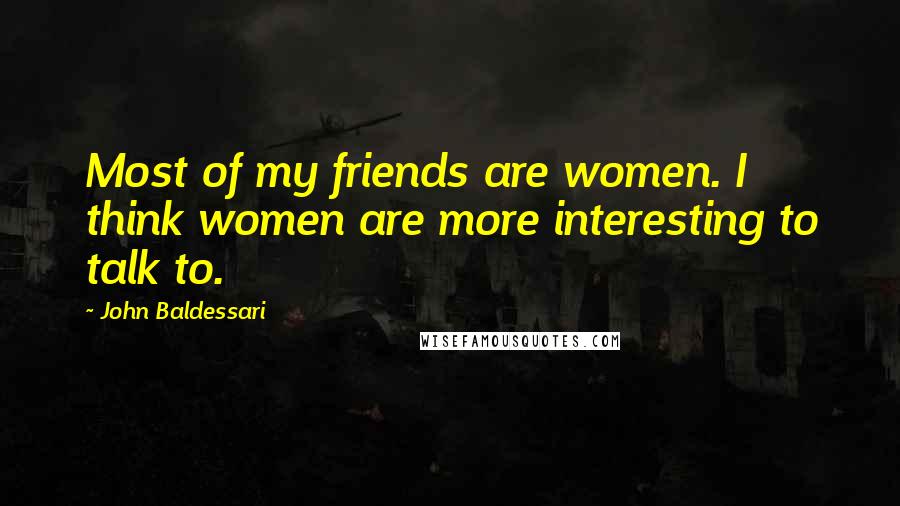 Most of my friends are women. I think women are more interesting to talk to.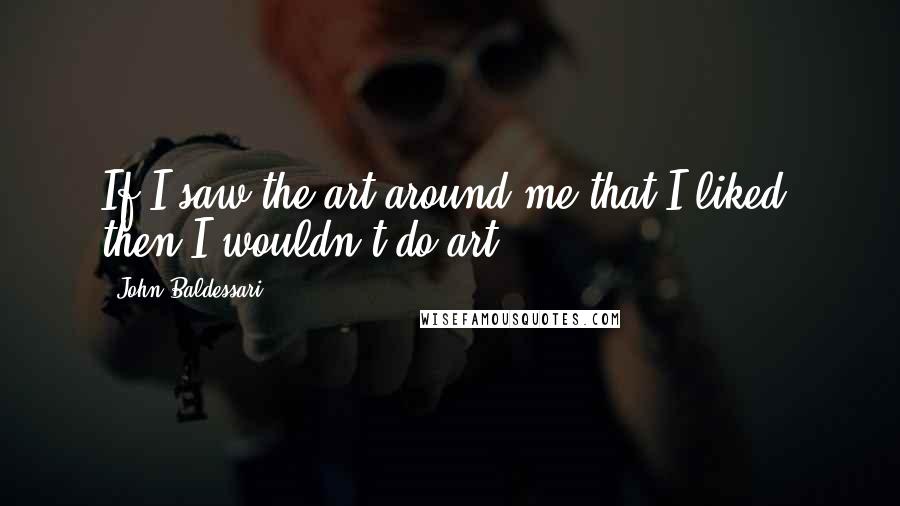 If I saw the art around me that I liked, then I wouldn't do art.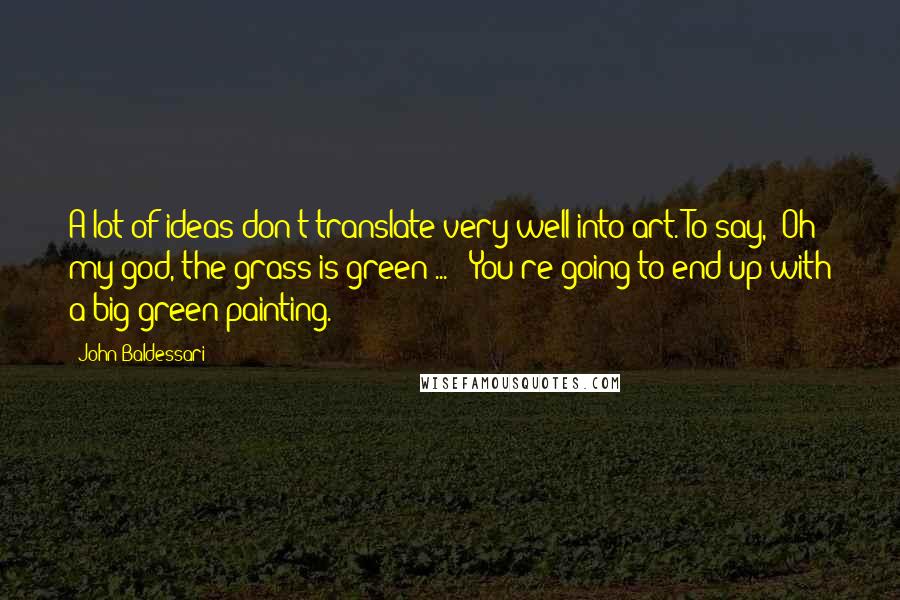 A lot of ideas don't translate very well into art. To say, "Oh my god, the grass is green ... " You're going to end up with a big green painting.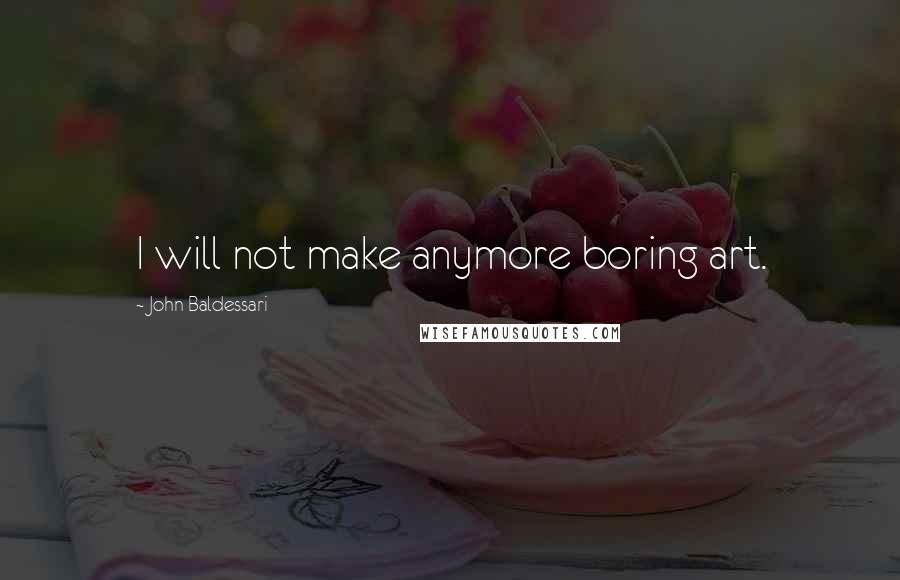 I will not make anymore boring art.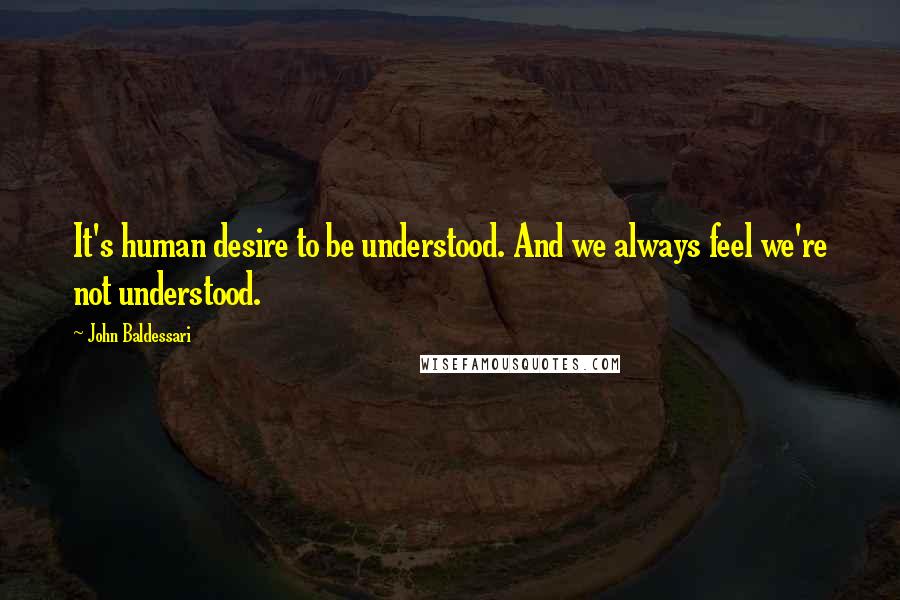 It's human desire to be understood. And we always feel we're not understood.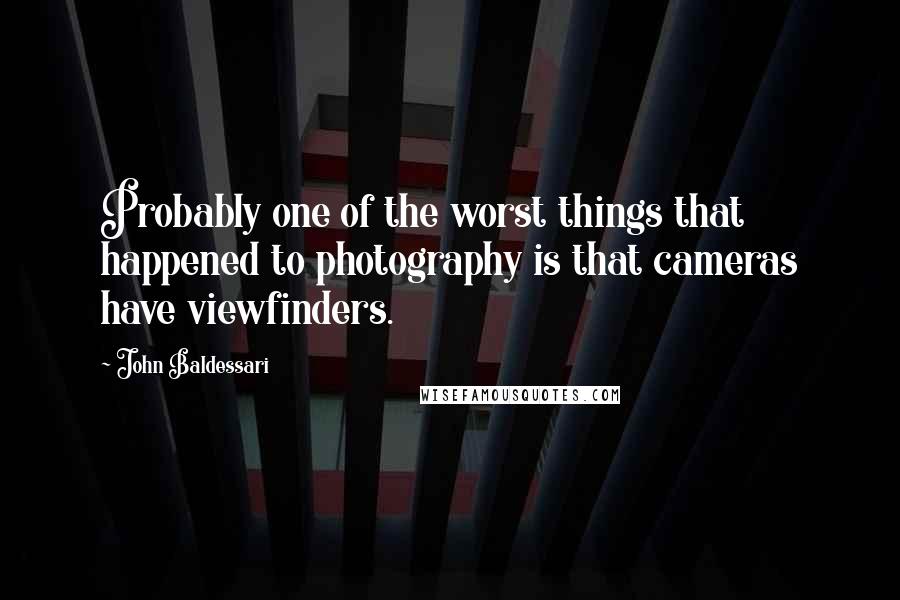 Probably one of the worst things that happened to photography is that cameras have viewfinders.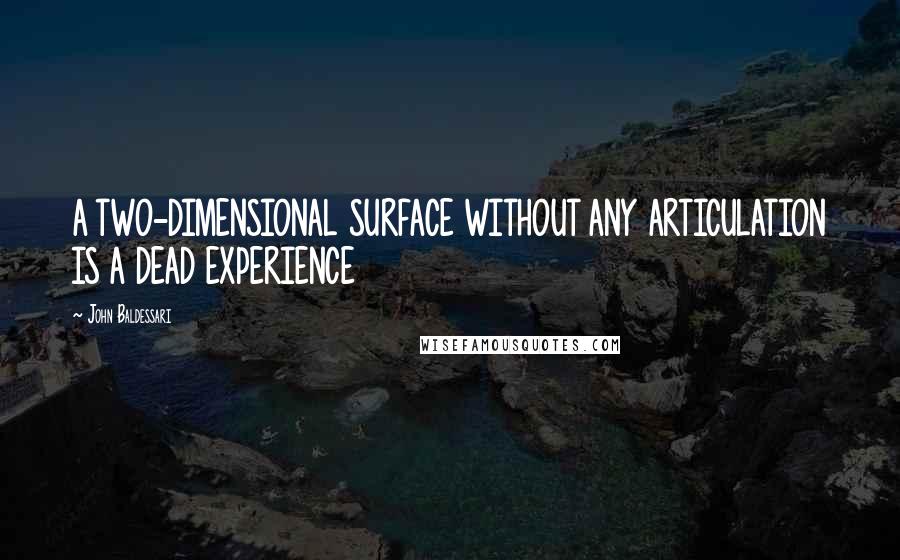 A TWO-DIMENSIONAL SURFACE WITHOUT ANY ARTICULATION IS A DEAD EXPERIENCE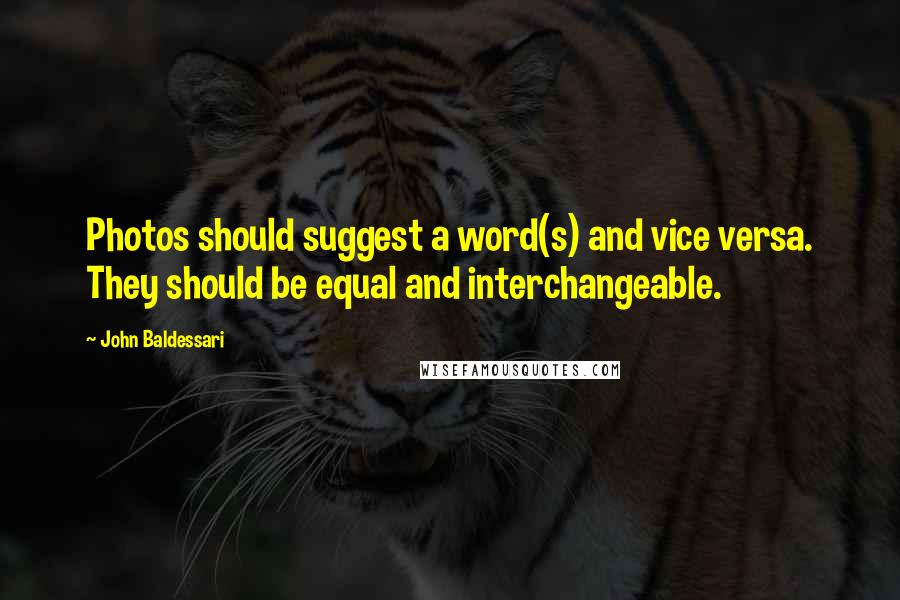 Photos should suggest a word(s) and vice versa. They should be equal and interchangeable.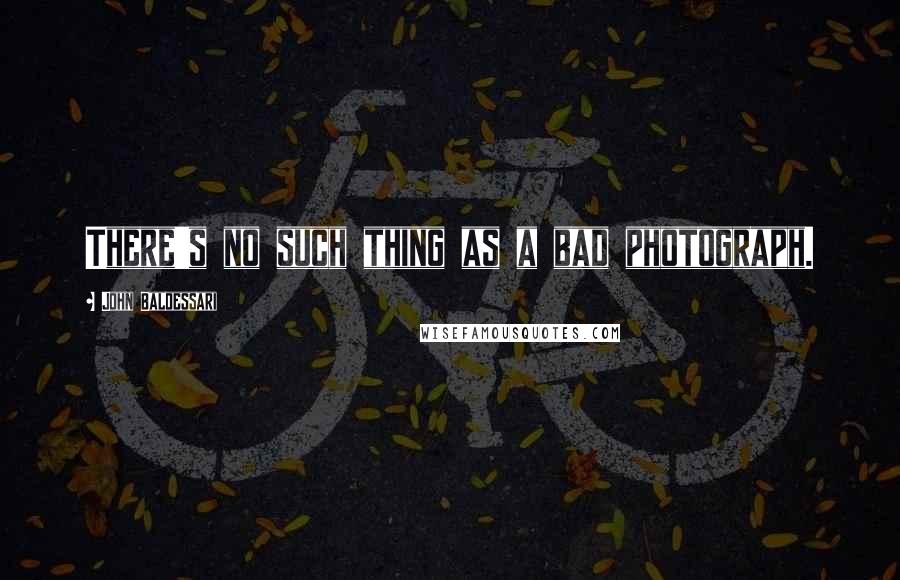 There's no such thing as a bad photograph.