Jerri Nielsen Quotes
Top 4 wise famous quotes and sayings by Jerri Nielsen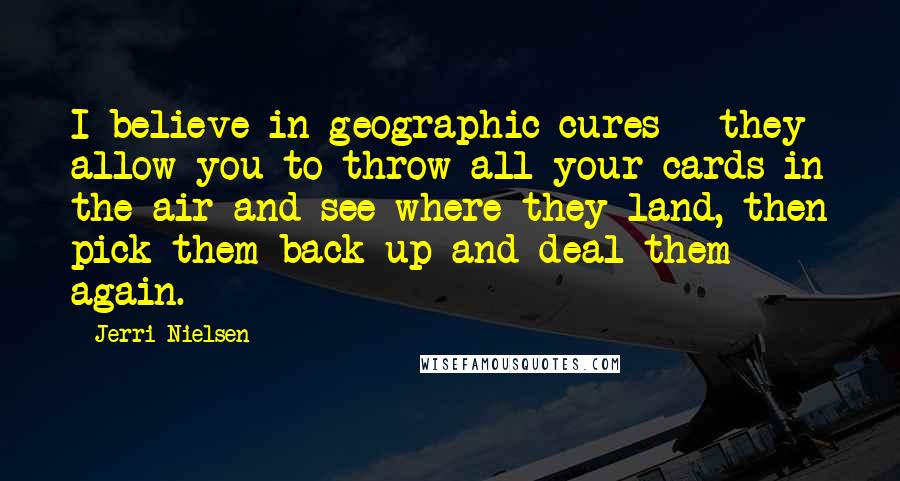 I believe in geographic cures - they allow you to throw all your cards in the air and see where they land, then pick them back up and deal them again.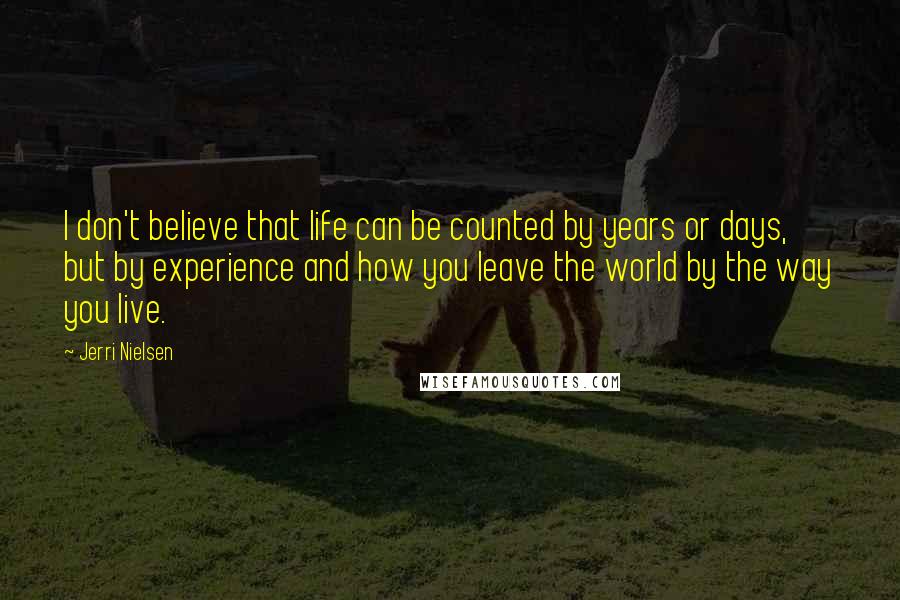 I don't believe that life can be counted by years or days, but by experience and how you leave the world by the way you live.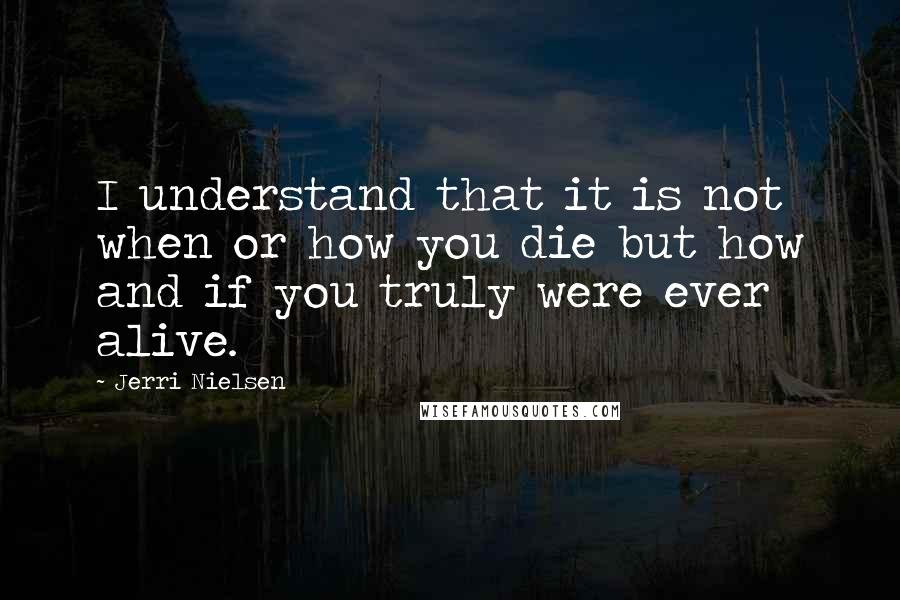 I understand that it is not when or how you die but how and if you truly were ever alive.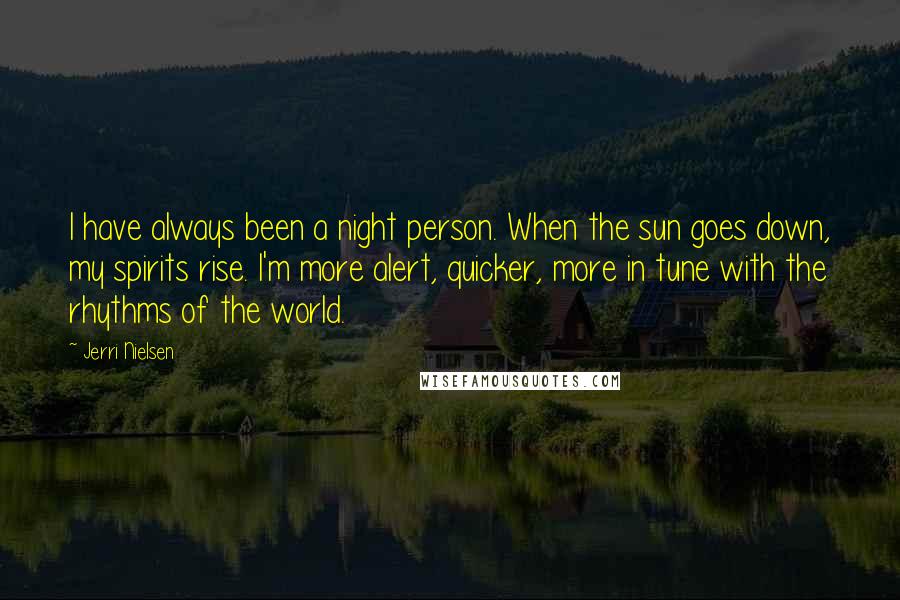 I have always been a night person. When the sun goes down, my spirits rise. I'm more alert, quicker, more in tune with the rhythms of the world.