Danger And Risk Quotes
Collection of top 39 famous quotes about Danger And Risk
Danger And Risk Quotes & Sayings
Happy to read and share the best inspirational Danger And Risk quotes, sayings and quotations on Wise Famous Quotes.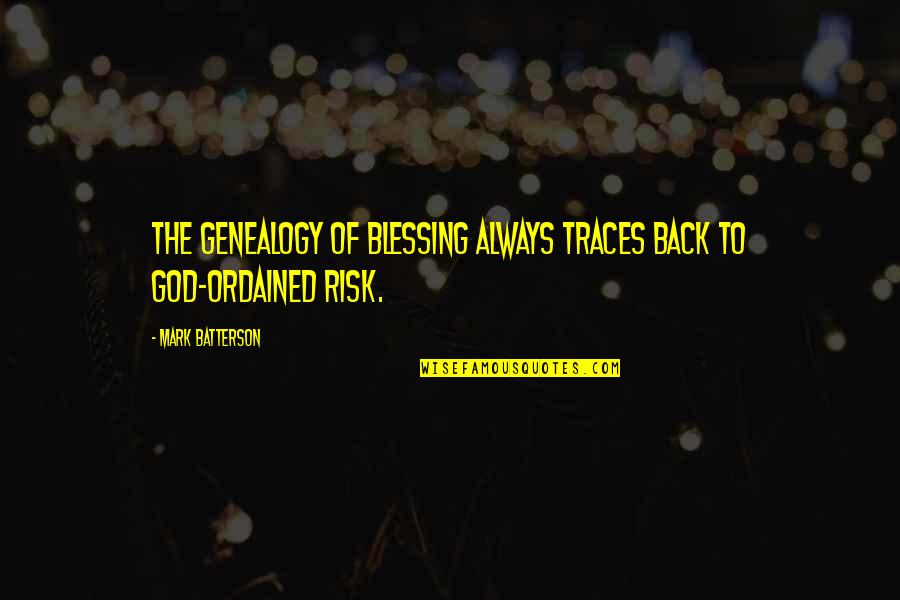 The genealogy of blessing always traces back to God-ordained risk.
—
Mark Batterson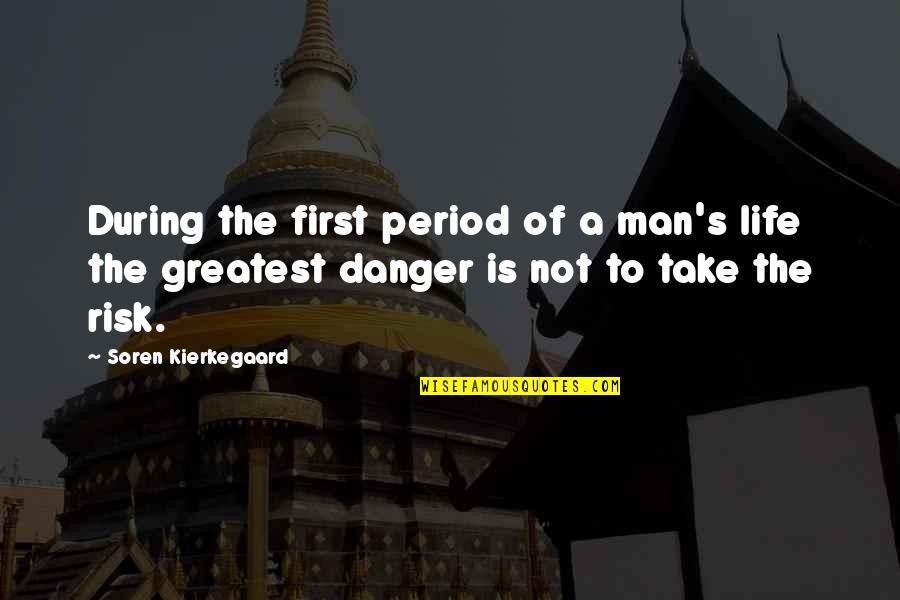 During the first period of a man's life the greatest danger is not to take the risk.
—
Soren Kierkegaard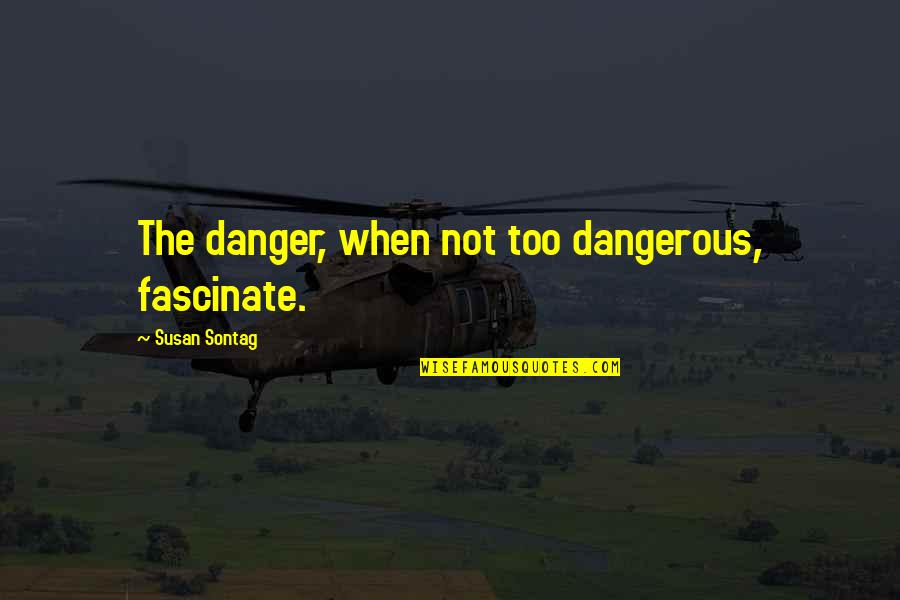 The danger, when not too dangerous, fascinate.
—
Susan Sontag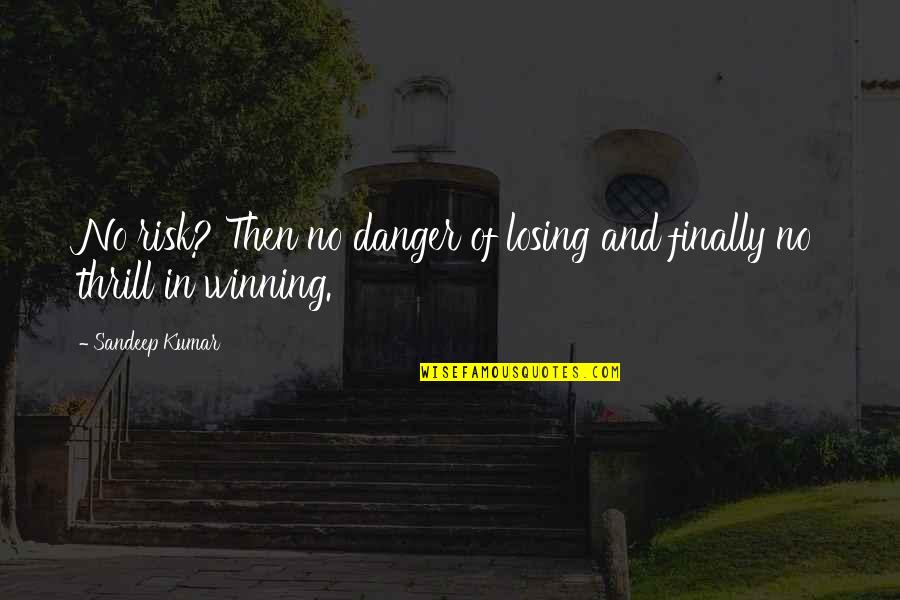 No risk? Then no danger of losing and finally no thrill in winning.
—
Sandeep Kumar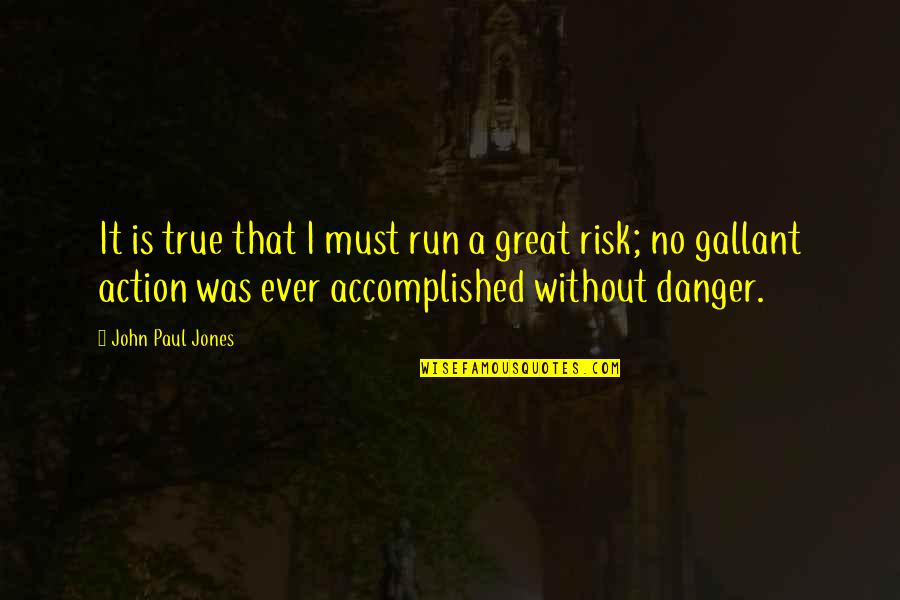 It is true that I must run a great risk; no gallant action was ever accomplished without danger.
—
John Paul Jones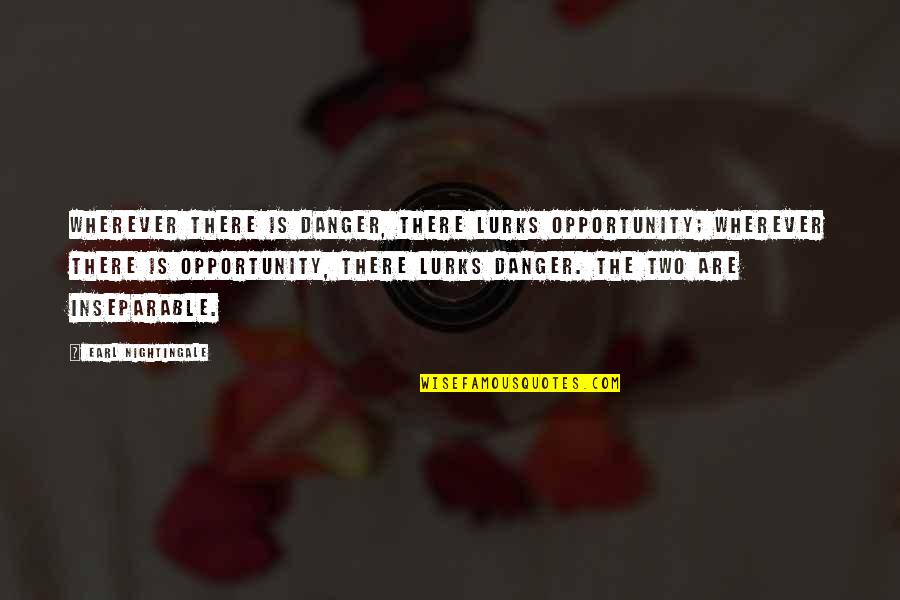 Wherever there is danger, there lurks opportunity; wherever there is opportunity, there lurks danger. The two are inseparable.
—
Earl Nightingale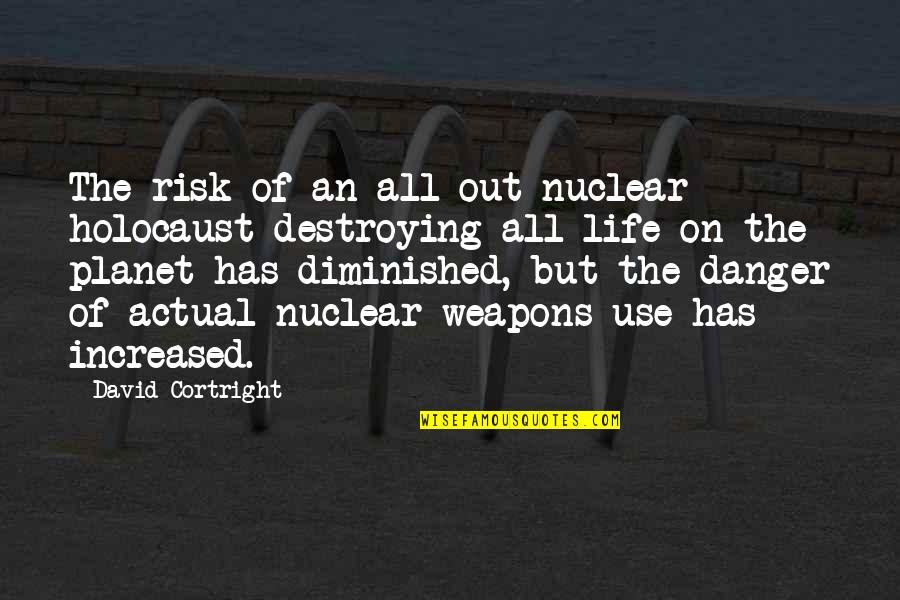 The risk of an all-out nuclear holocaust destroying all life on the planet has diminished, but the danger of actual nuclear weapons use has increased.
—
David Cortright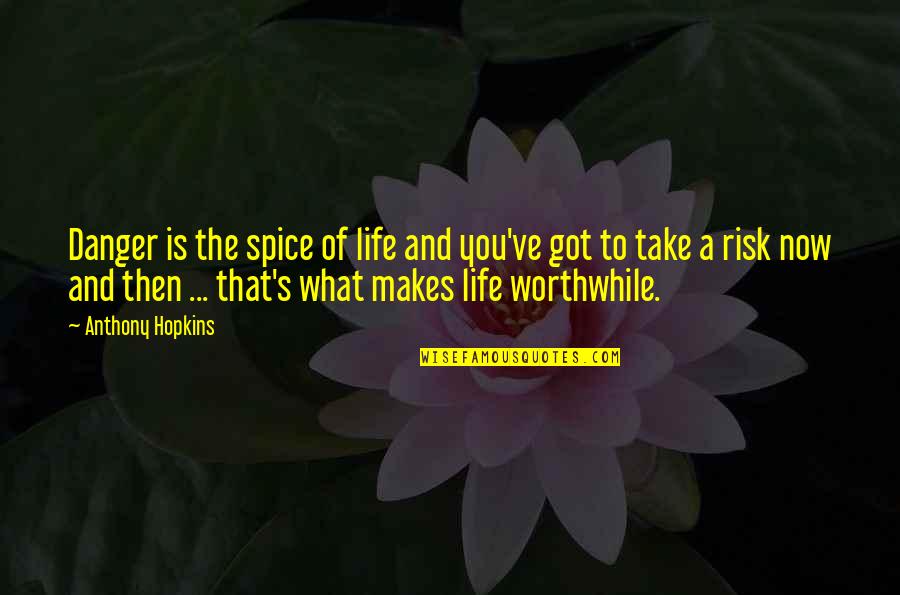 Danger is the spice of life and you've got to take a risk now and then ... that's what makes life worthwhile.
—
Anthony Hopkins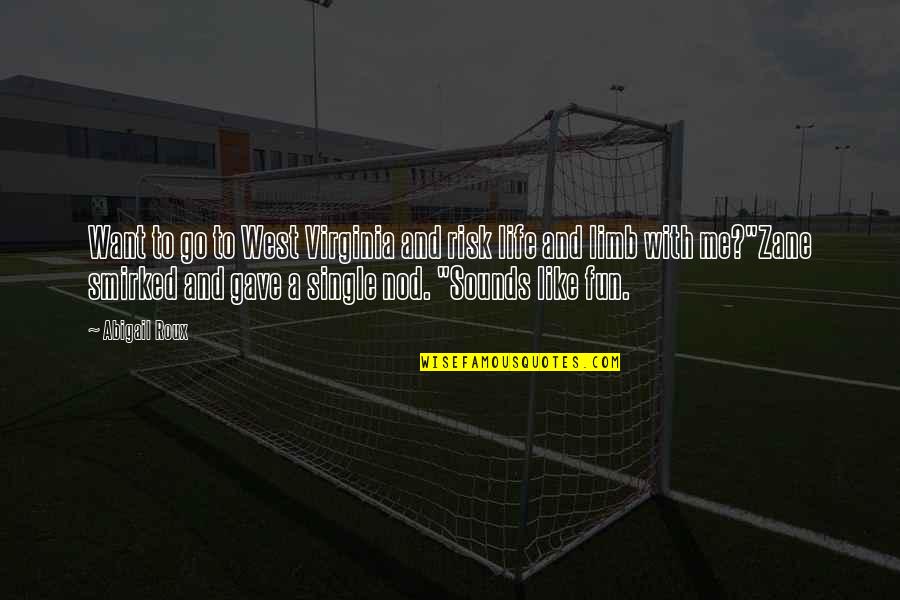 Want to go to West Virginia and risk life and limb with me?"
Zane smirked and gave a single nod. "Sounds like fun. —
Abigail Roux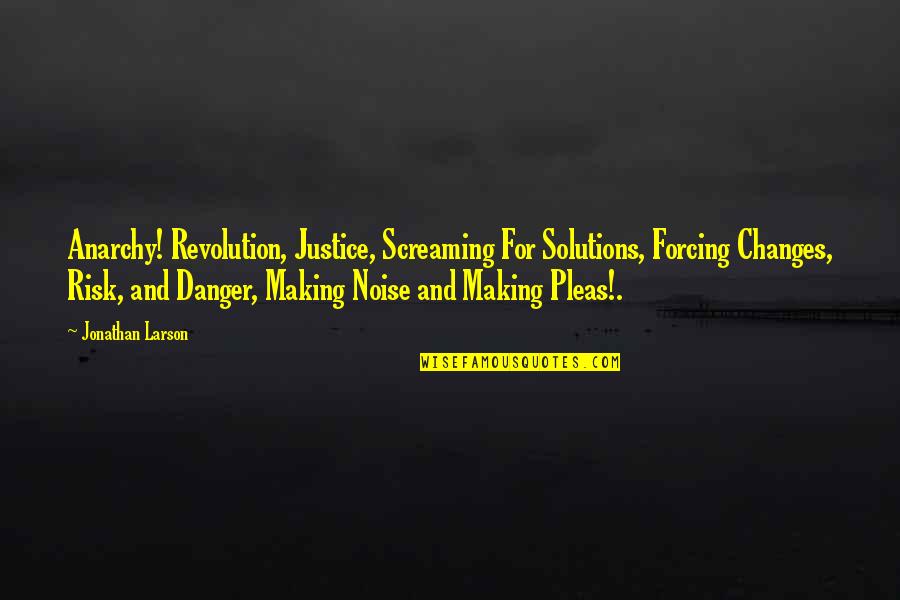 Anarchy! Revolution, Justice, Screaming For Solutions, Forcing Changes, Risk, and Danger, Making Noise and Making Pleas!. —
Jonathan Larson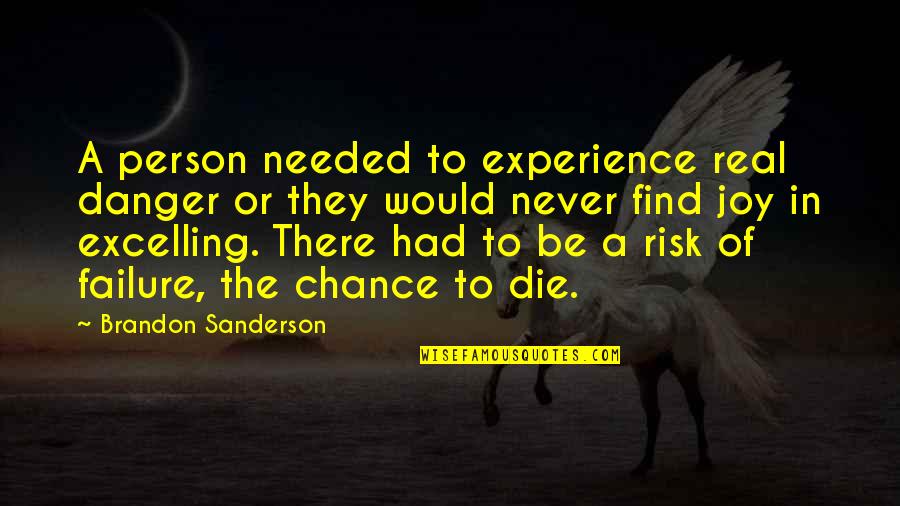 A person needed to experience real danger or they would never find joy in excelling. There had to be a risk of failure, the chance to die. —
Brandon Sanderson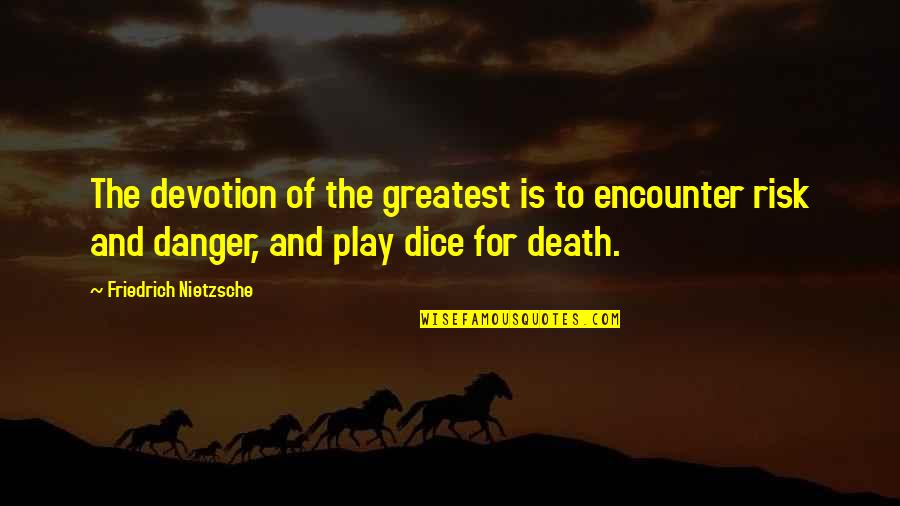 The devotion of the greatest is to encounter risk and danger, and play dice for death. —
Friedrich Nietzsche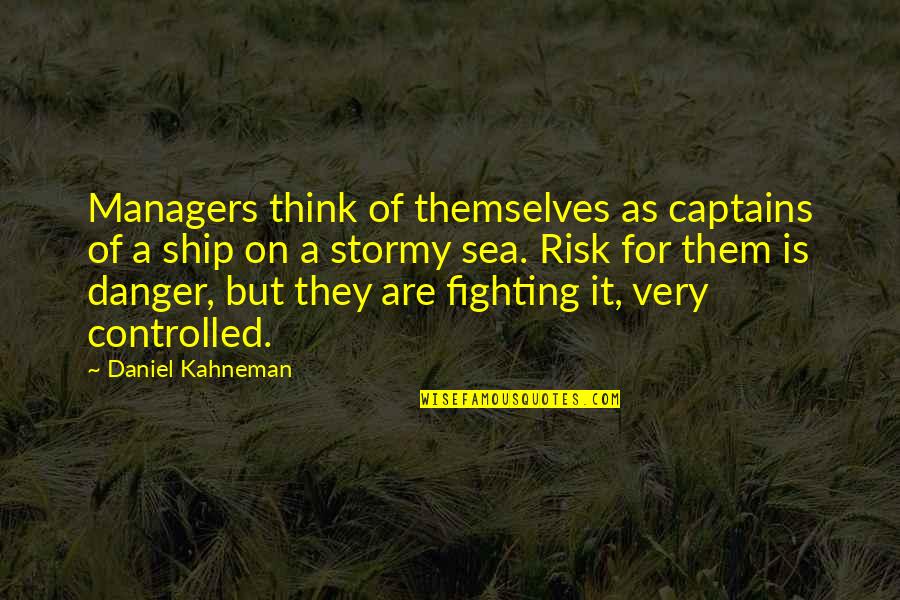 Managers think of themselves as captains of a ship on a stormy sea. Risk for them is danger, but they are fighting it, very controlled. —
Daniel Kahneman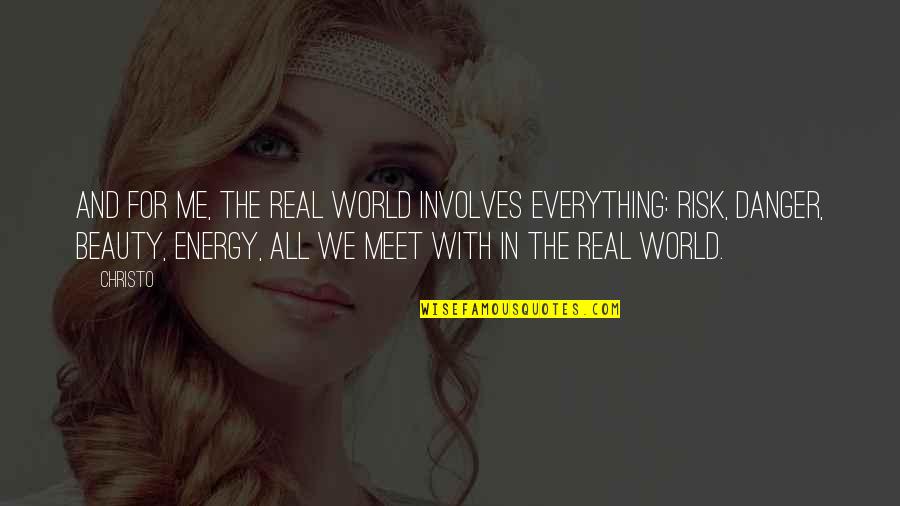 And for me, the real world involves everything: risk, danger, beauty, energy, all we meet with in the real world. —
Christo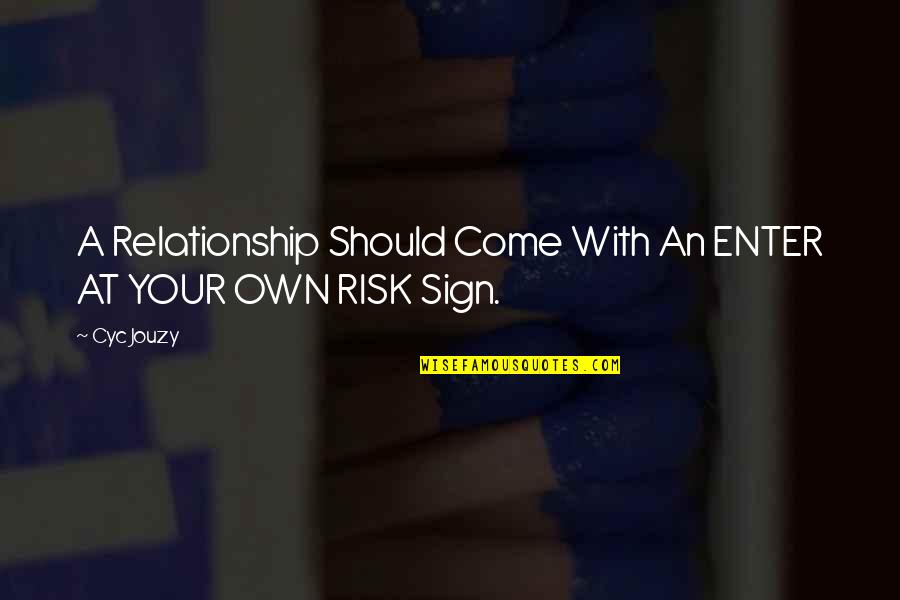 A Relationship Should Come With An ENTER AT YOUR OWN RISK Sign. —
Cyc Jouzy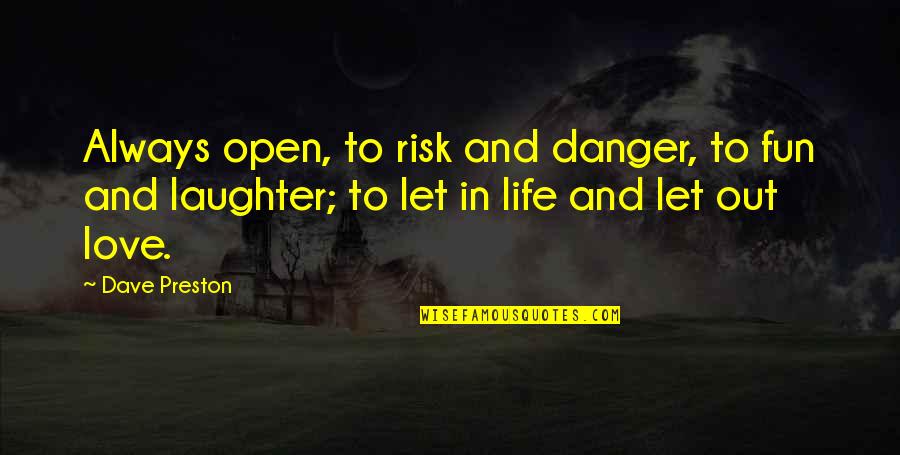 Always open, to risk and danger, to fun and laughter; to let in life and let out love. —
Dave Preston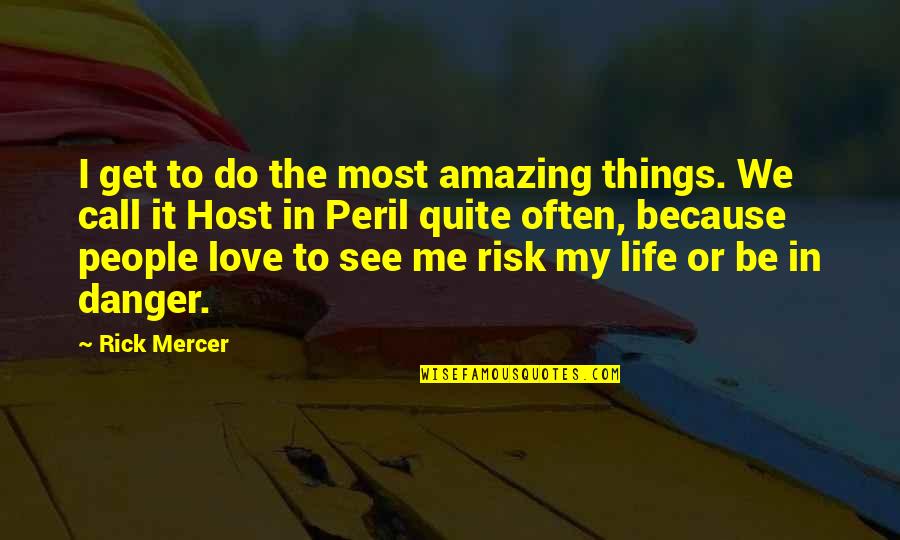 I get to do the most amazing things. We call it Host in Peril quite often, because people love to see me risk my life or be in danger. —
Rick Mercer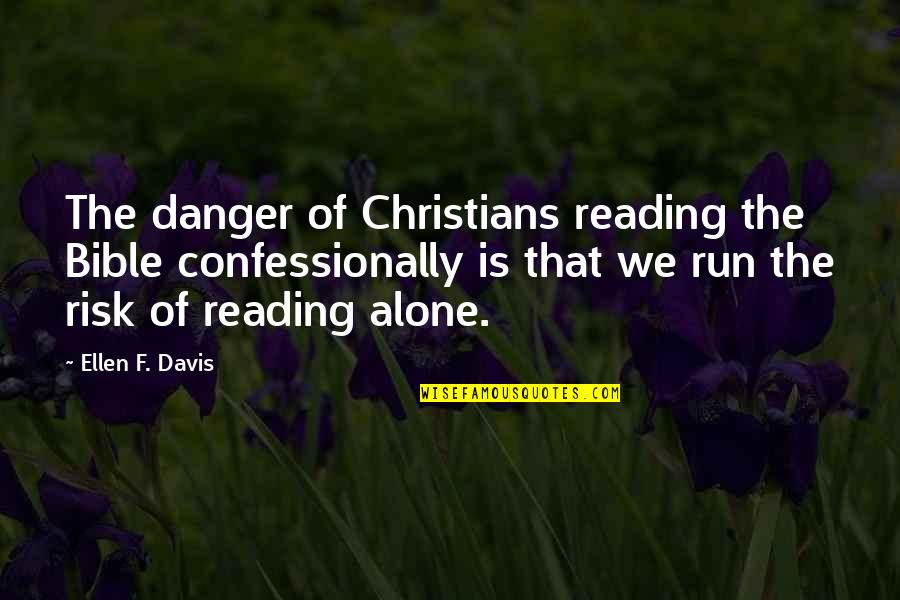 The danger of Christians reading the Bible confessionally is that we run the risk of reading alone. —
Ellen F. Davis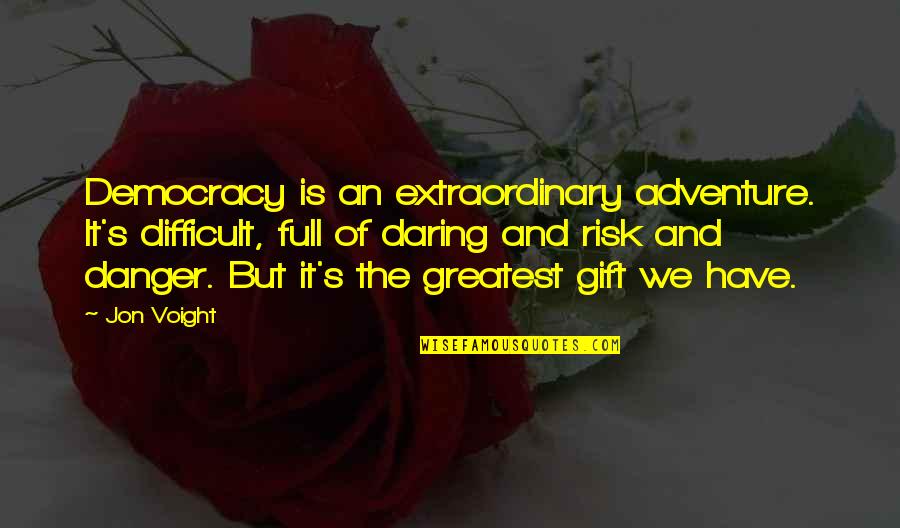 Democracy is an extraordinary adventure. It's difficult, full of daring and risk and danger. But it's the greatest gift we have. —
Jon Voight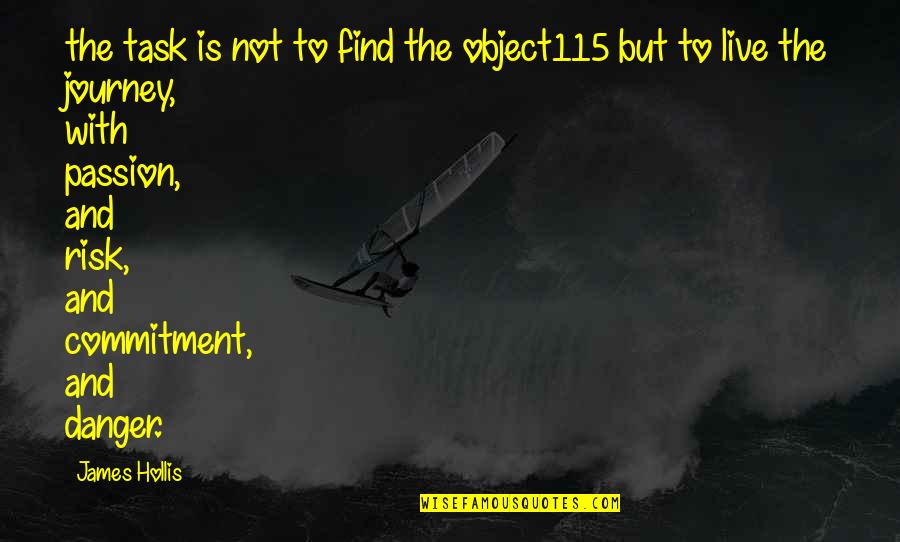 the task is not to find the object115 but to live the journey, with passion, and risk, and commitment, and danger. —
James Hollis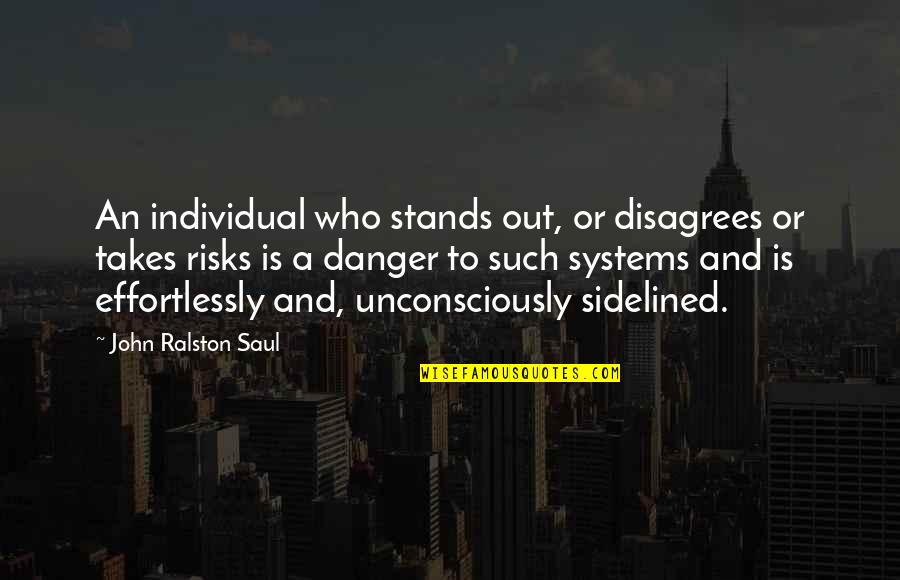 An individual who stands out, or disagrees or takes risks is a danger to such systems and is effortlessly and, unconsciously sidelined. —
John Ralston Saul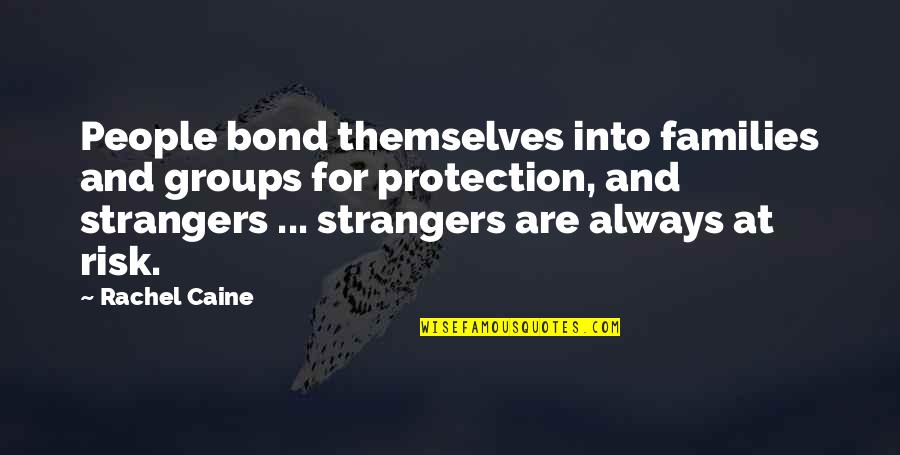 People bond themselves into families and groups for protection, and strangers ... strangers are always at risk. —
Rachel Caine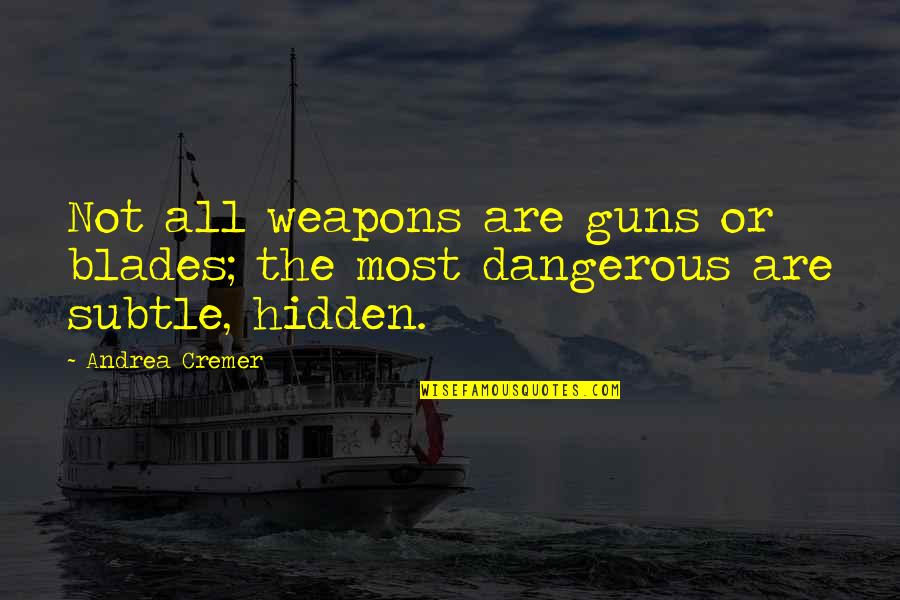 Not all weapons are guns or blades; the most dangerous are subtle, hidden. —
Andrea Cremer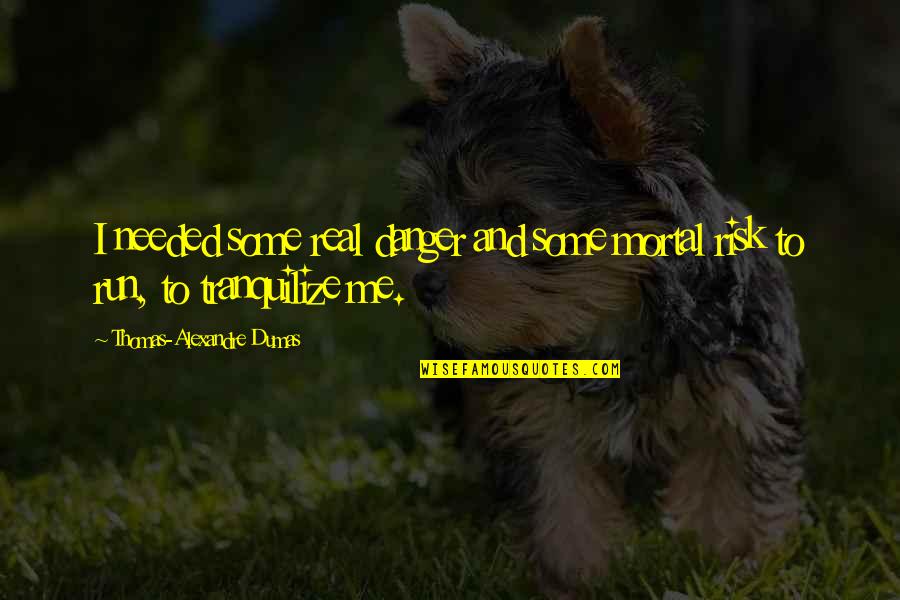 I needed some real danger and some mortal risk to run, to tranquilize me. —
Thomas-Alexandre Dumas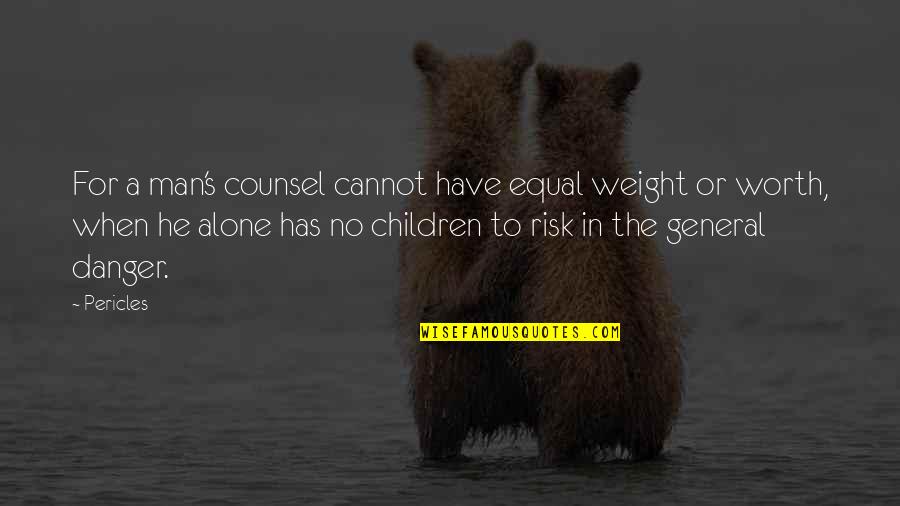 For a man's counsel cannot have equal weight or worth, when he alone has no children to risk in the general danger. —
Pericles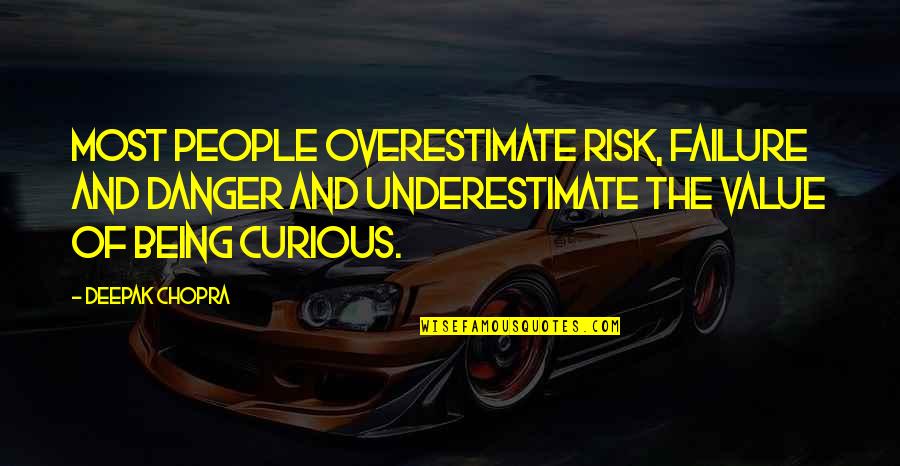 Most people overestimate risk, failure and danger and underestimate the value of being curious. —
Deepak Chopra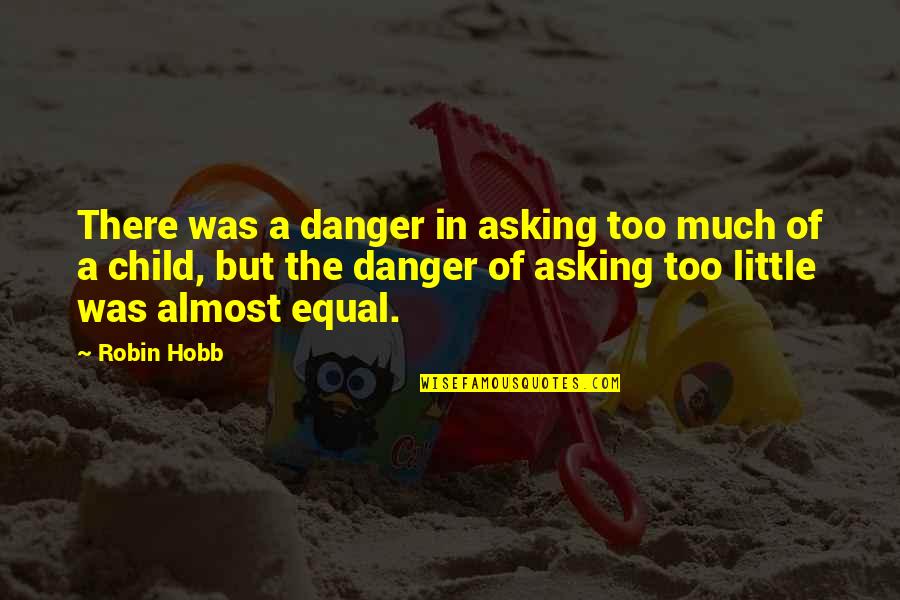 There was a danger in asking too much of a child, but the danger of asking too little was almost equal. —
Robin Hobb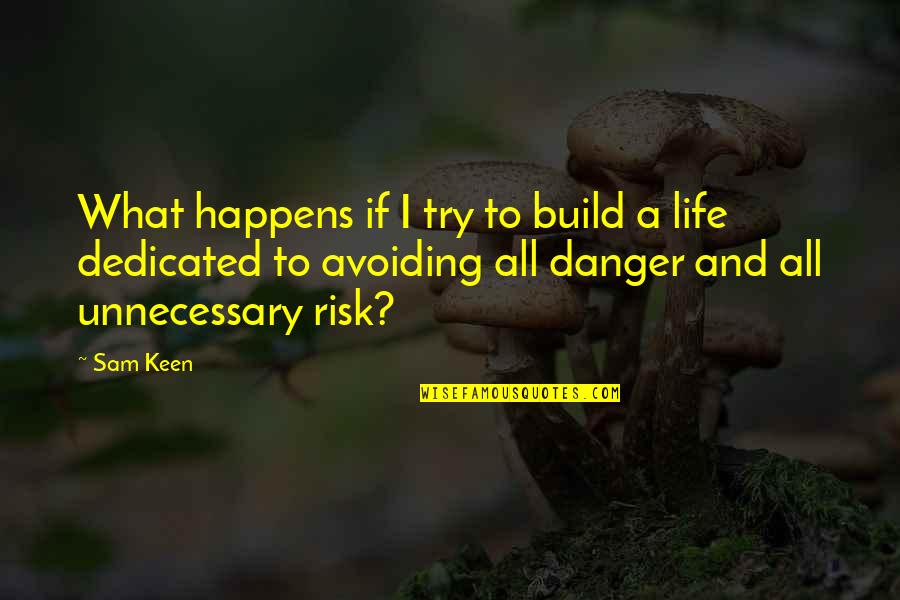 What happens if I try to build a life dedicated to avoiding all danger and all unnecessary risk? —
Sam Keen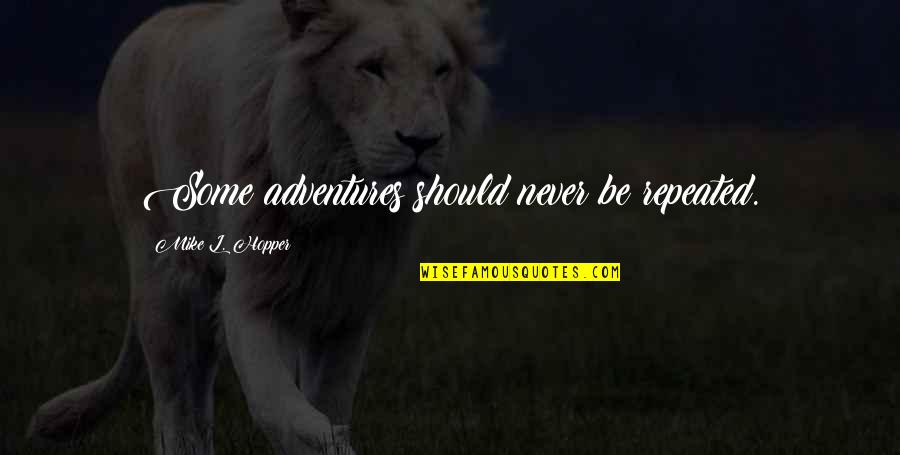 Some adventures should never be repeated. —
Mike L. Hopper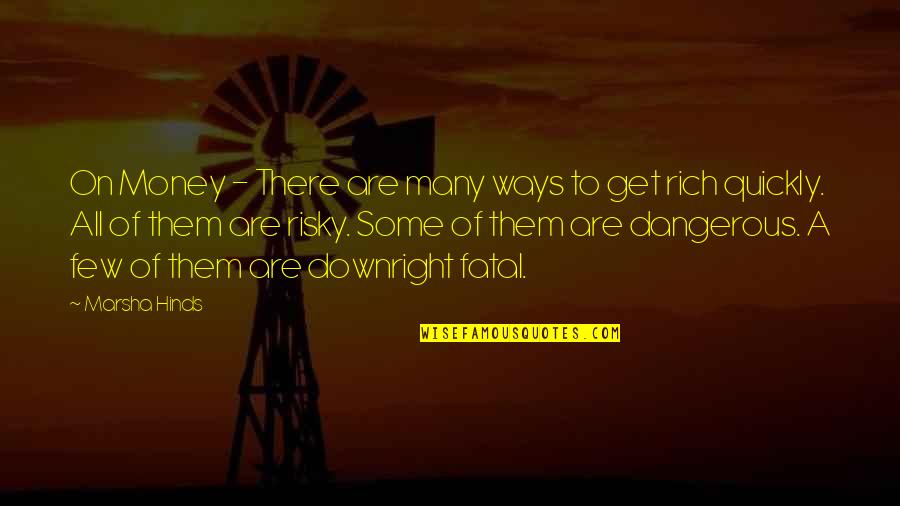 On Money - There are many ways to get rich quickly. All of them are risky. Some of them are dangerous. A few of them are downright fatal. —
Marsha Hinds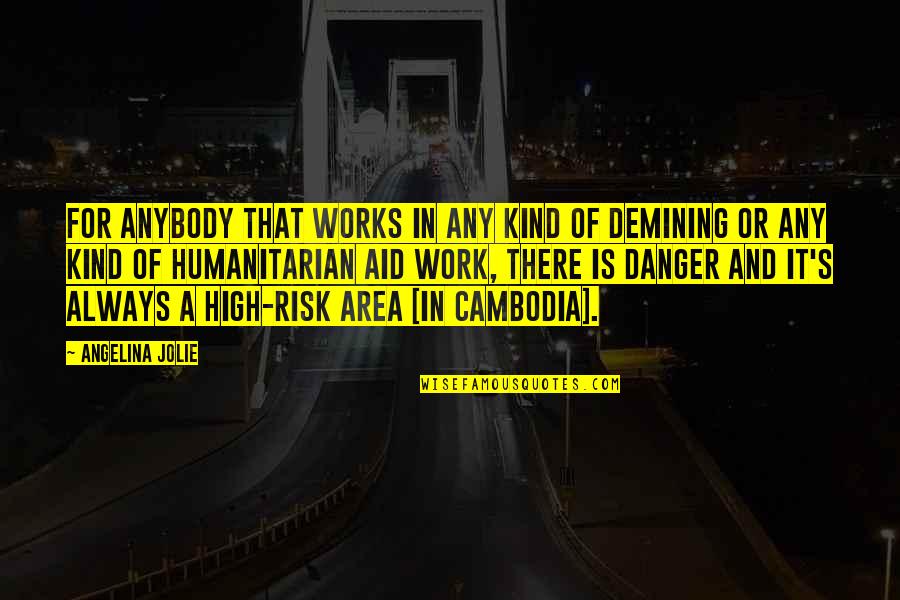 For anybody that works in any kind of demining or any kind of humanitarian aid work, there is danger and it's always a high-risk area [in Cambodia]. —
Angelina Jolie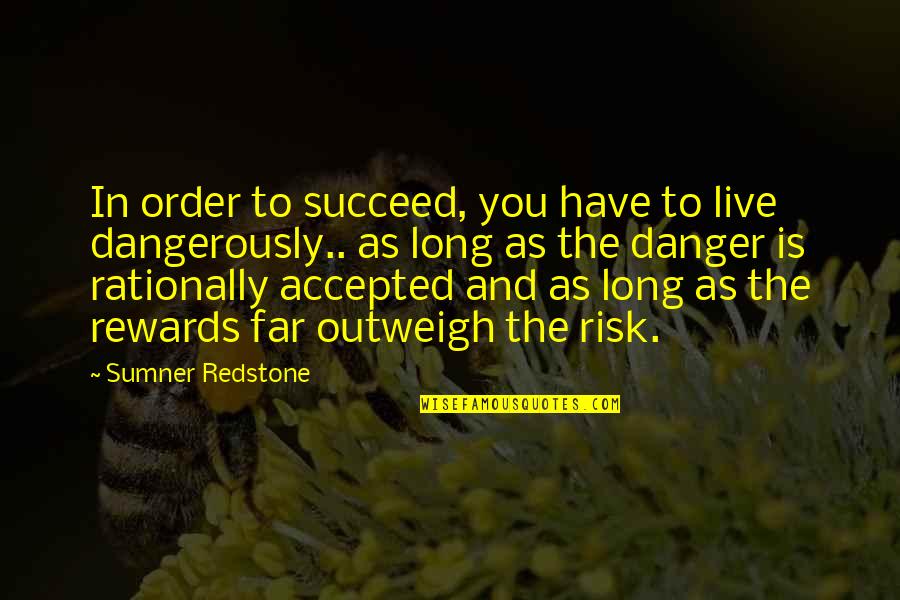 In order to succeed, you have to live dangerously.. as long as the danger is rationally accepted and as long as the rewards far outweigh the risk. —
Sumner Redstone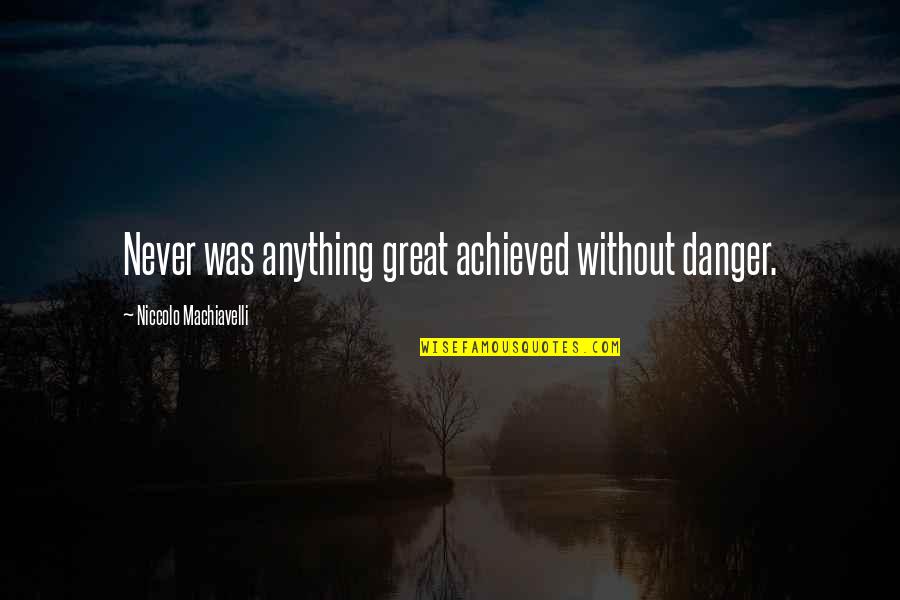 Never was anything great achieved without danger. —
Niccolo Machiavelli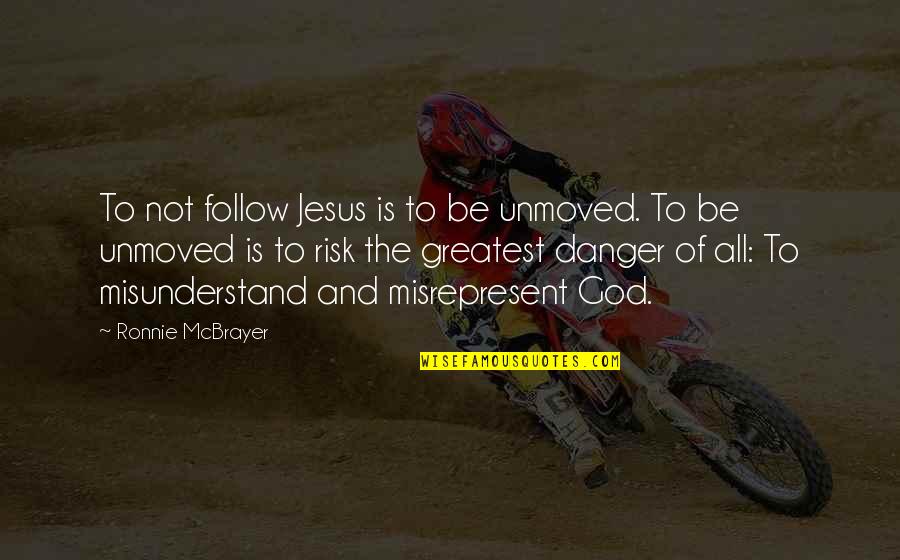 To not follow Jesus is to be unmoved. To be unmoved is to risk the greatest danger of all: To misunderstand and misrepresent God. —
Ronnie McBrayer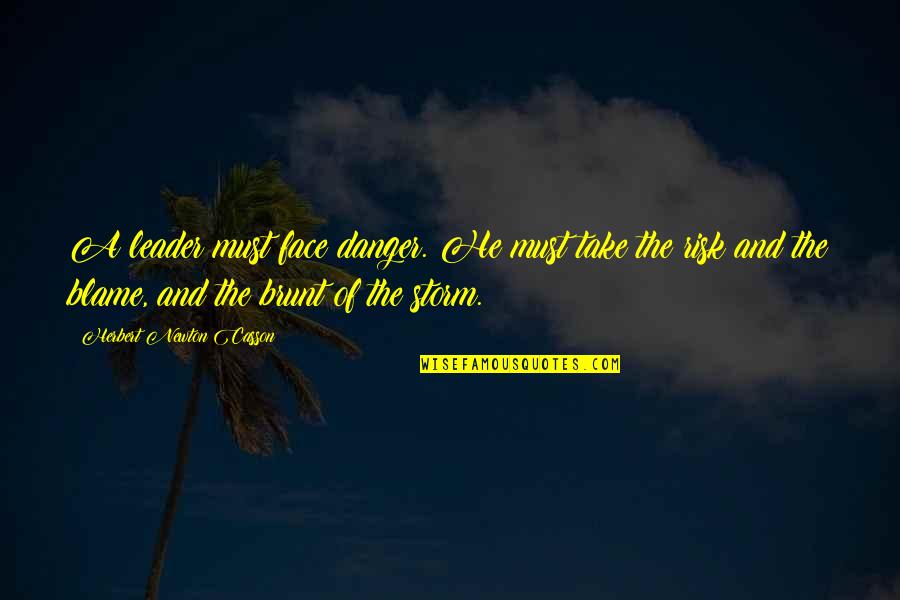 A leader must face danger. He must take the risk and the blame, and the brunt of the storm. —
Herbert Newton Casson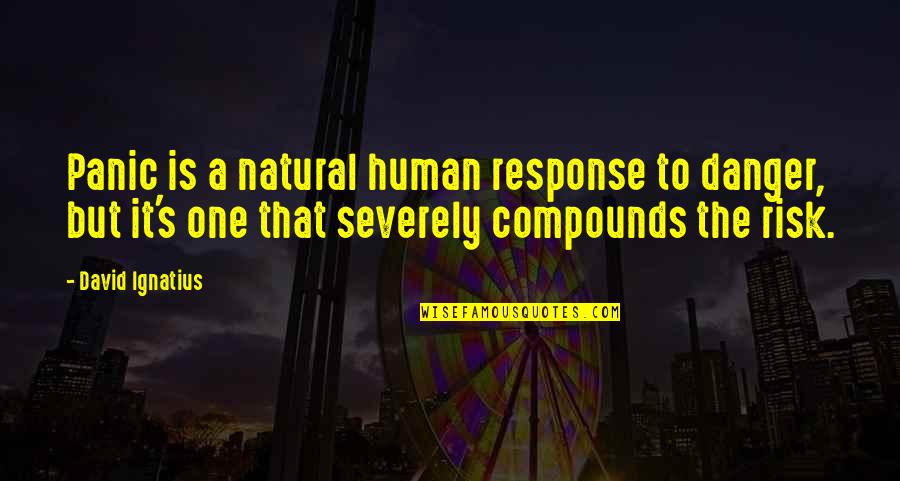 Panic is a natural human response to danger, but it's one that severely compounds the risk. —
David Ignatius