Jennifer Shirk Quotes
Top 6 wise famous quotes and sayings by Jennifer Shirk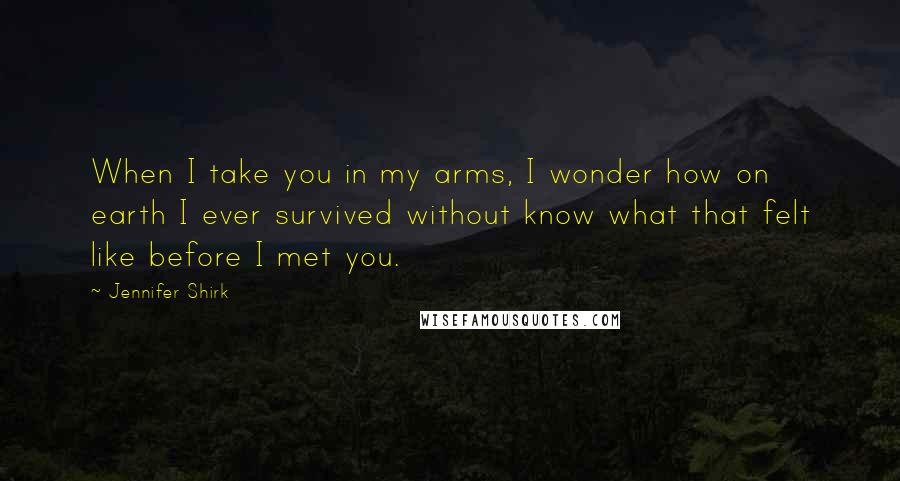 When I take you in my arms, I wonder how on earth I ever survived without know what that felt like before I met you.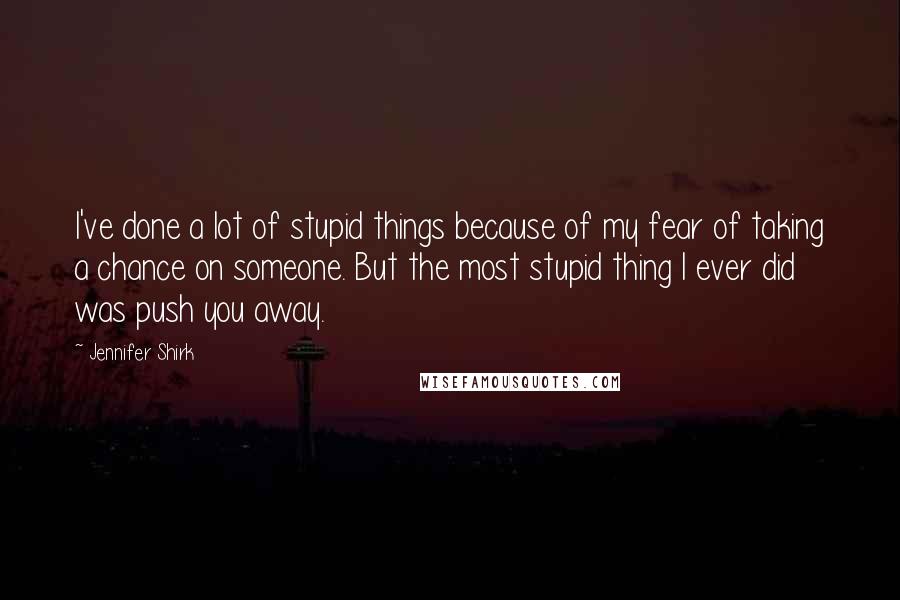 I've done a lot of stupid things because of my fear of taking a chance on someone. But the most stupid thing I ever did was push you away.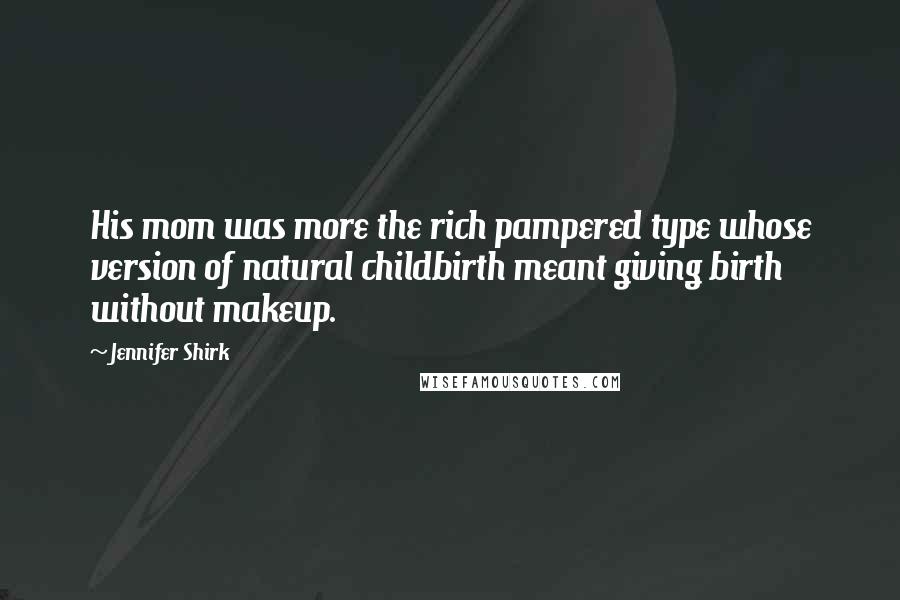 His mom was more the rich pampered type whose version of natural childbirth meant giving birth without makeup.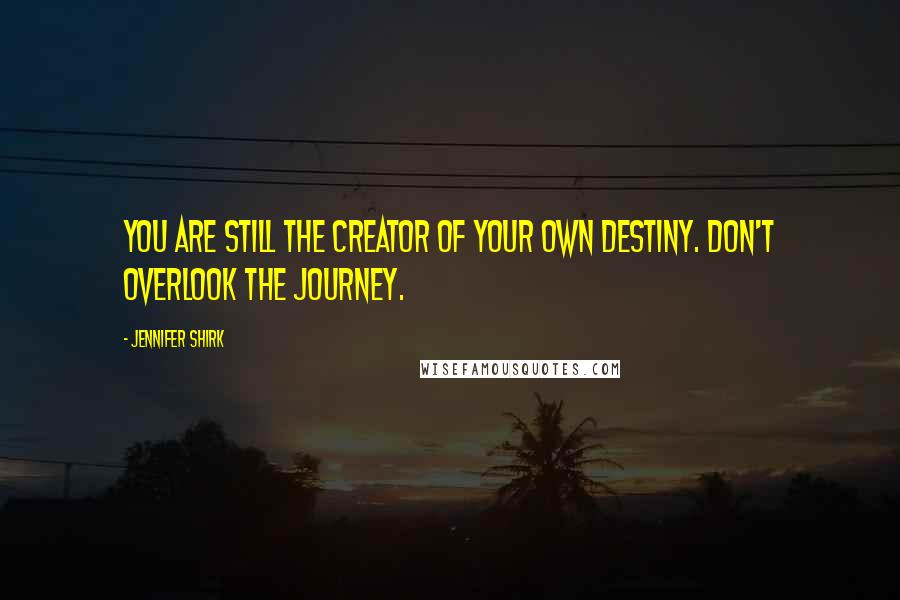 You are still the creator of your own destiny. Don't overlook the journey.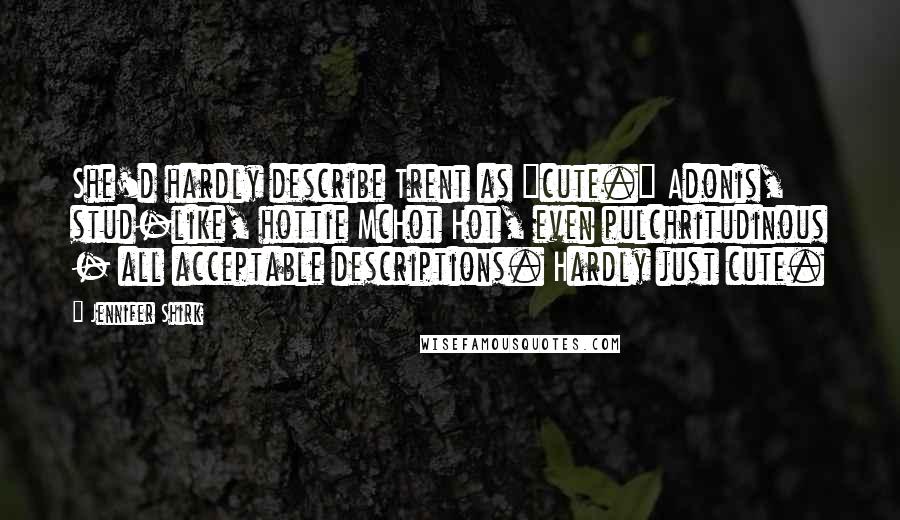 She'd hardly describe Trent as "cute." Adonis, stud-like, hottie McHot Hot, even pulchritudinous - all acceptable descriptions. Hardly just cute.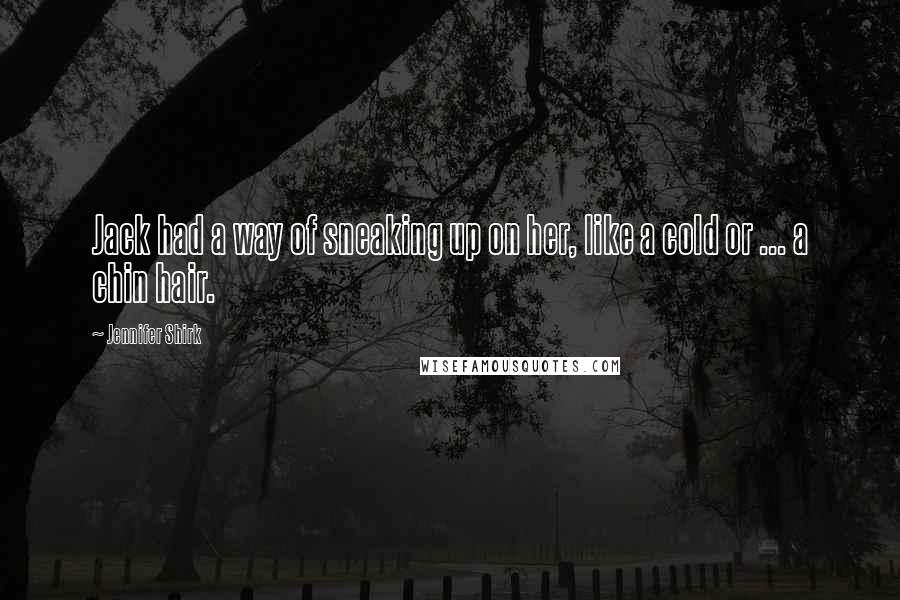 Jack had a way of sneaking up on her, like a cold or ... a chin hair.