Jennifer Jabaley Quotes
Top 3 wise famous quotes and sayings by Jennifer Jabaley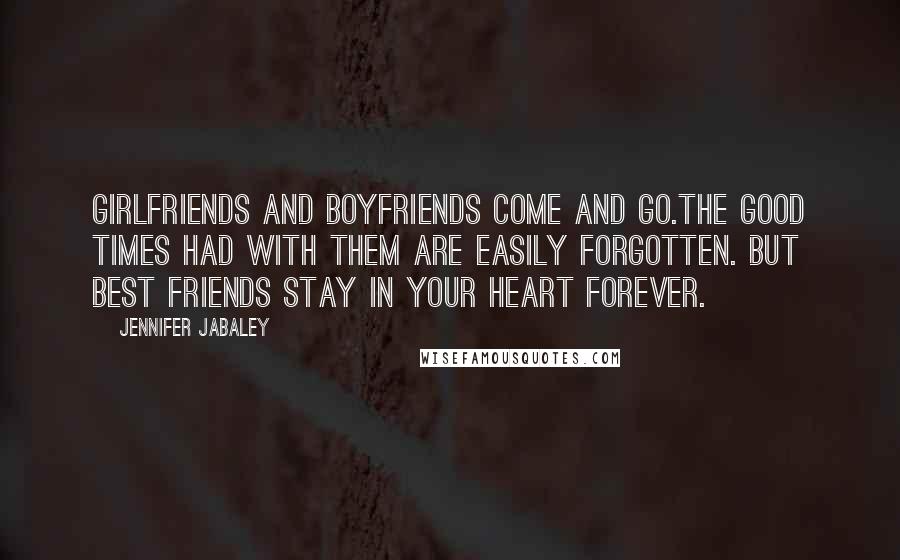 Girlfriends and boyfriends come and go.
The good times had with them are easily forgotten. But best friends stay in your heart forever.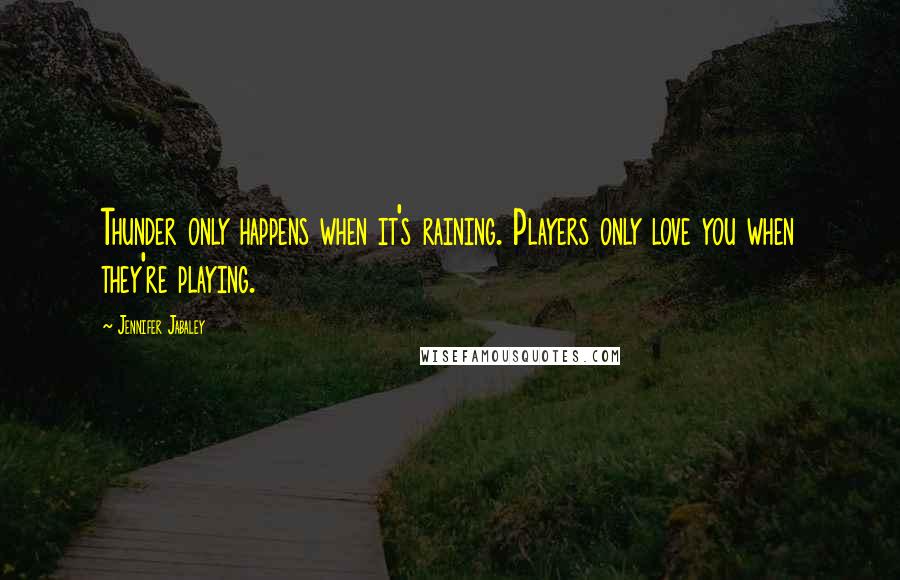 Thunder only happens when it's raining. Players only love you when they're playing.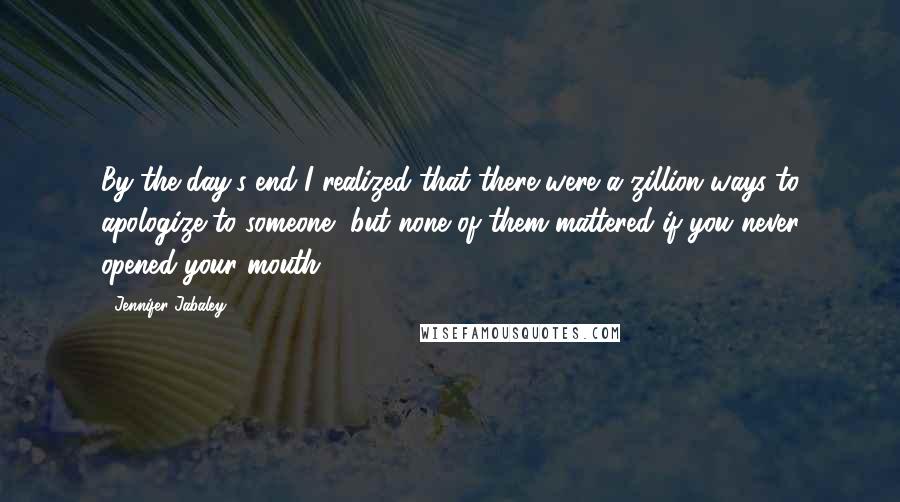 By the day's end I realized that there were a zillion ways to apologize to someone, but none of them mattered if you never opened your mouth.