Jeffrey Rosen Quotes
Top 6 wise famous quotes and sayings by Jeffrey Rosen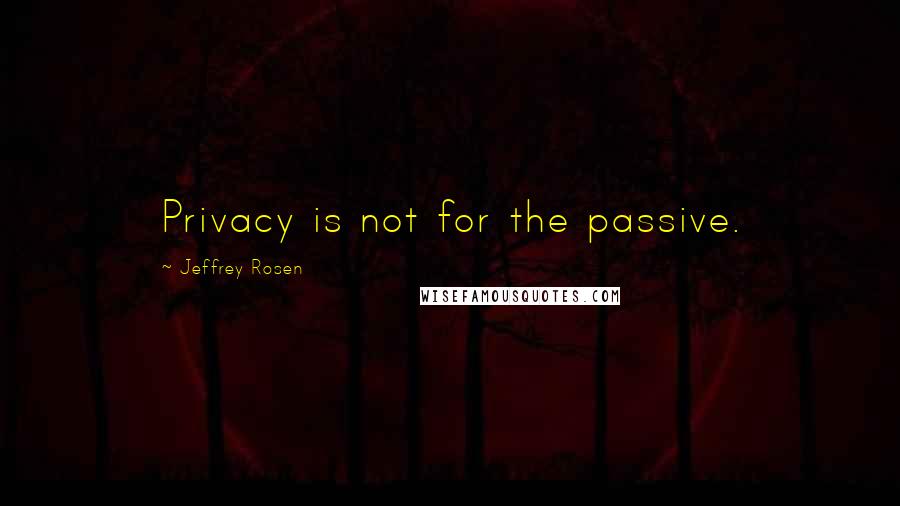 Privacy is not for the passive.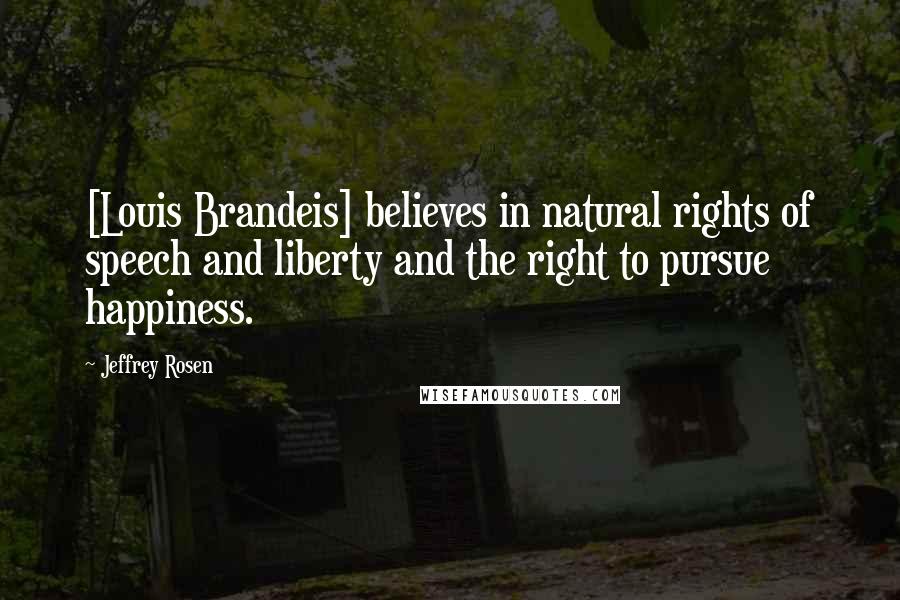 [Louis Brandeis] believes in natural rights of speech and liberty and the right to pursue happiness.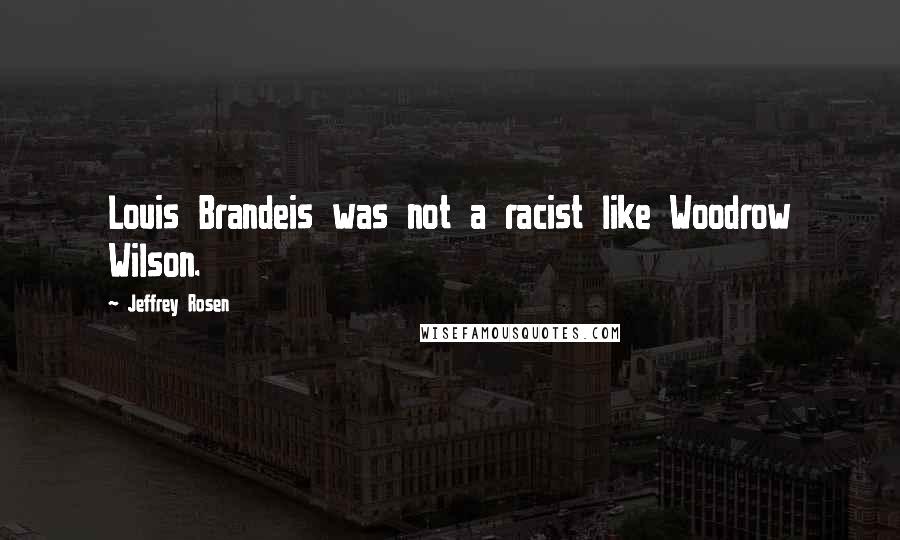 Louis Brandeis was not a racist like Woodrow Wilson.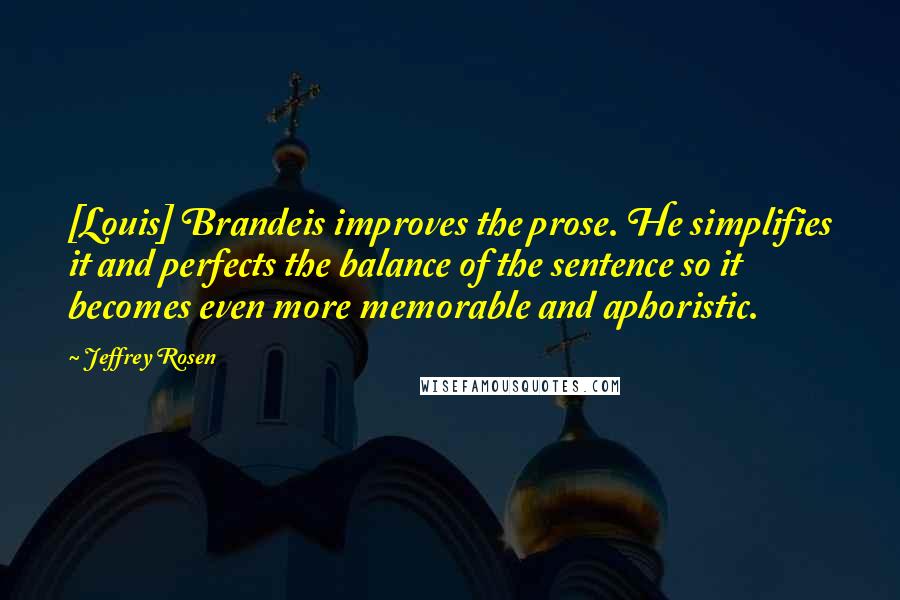 [Louis] Brandeis improves the prose. He simplifies it and perfects the balance of the sentence so it becomes even more memorable and aphoristic.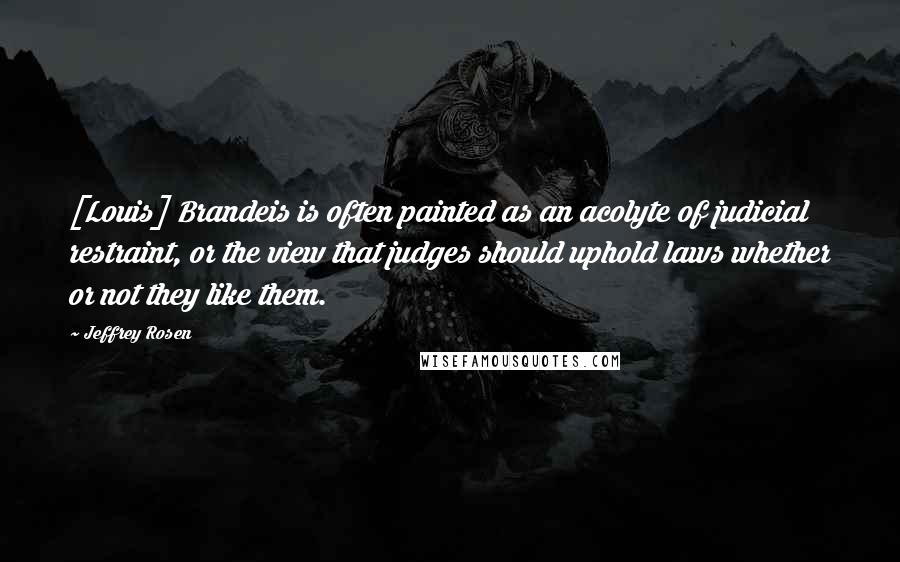 [Louis] Brandeis is often painted as an acolyte of judicial restraint, or the view that judges should uphold laws whether or not they like them.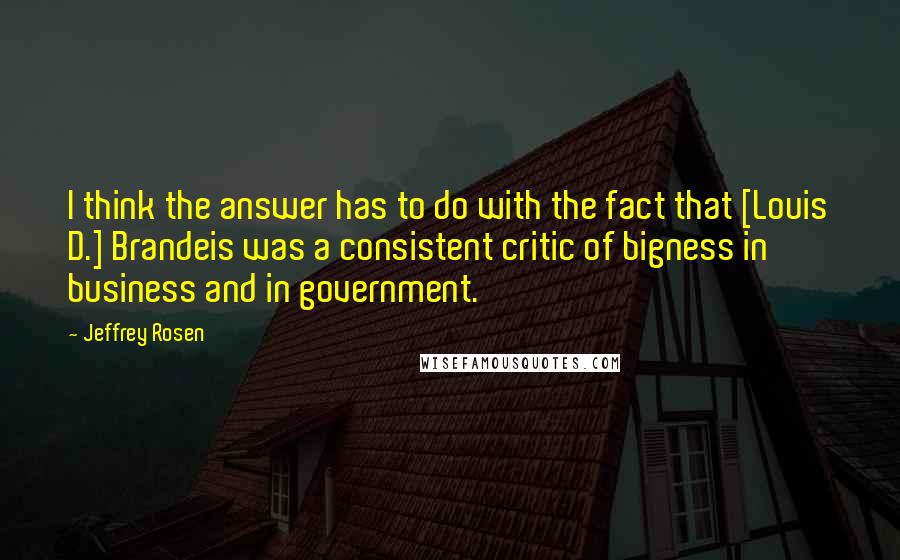 I think the answer has to do with the fact that [Louis D.] Brandeis was a consistent critic of bigness in business and in government.