James Toney Quotes
Top 18 wise famous quotes and sayings by James Toney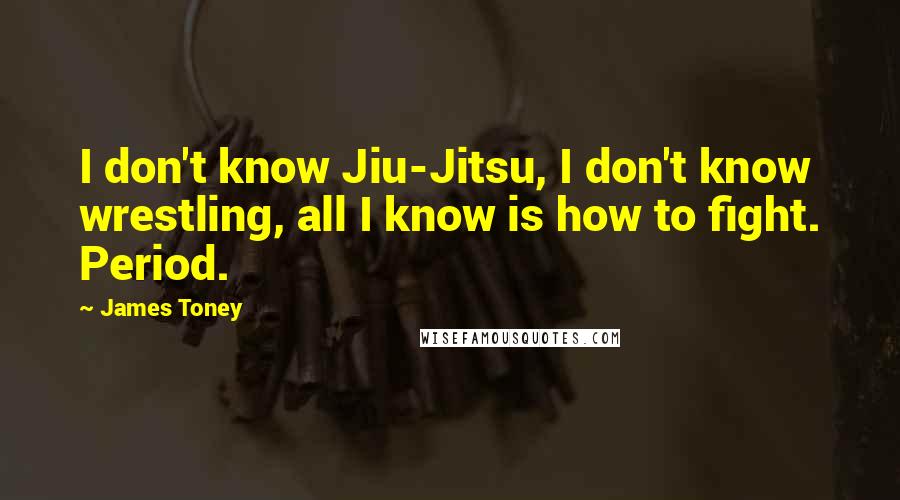 I don't know Jiu-Jitsu, I don't know wrestling, all I know is how to fight. Period.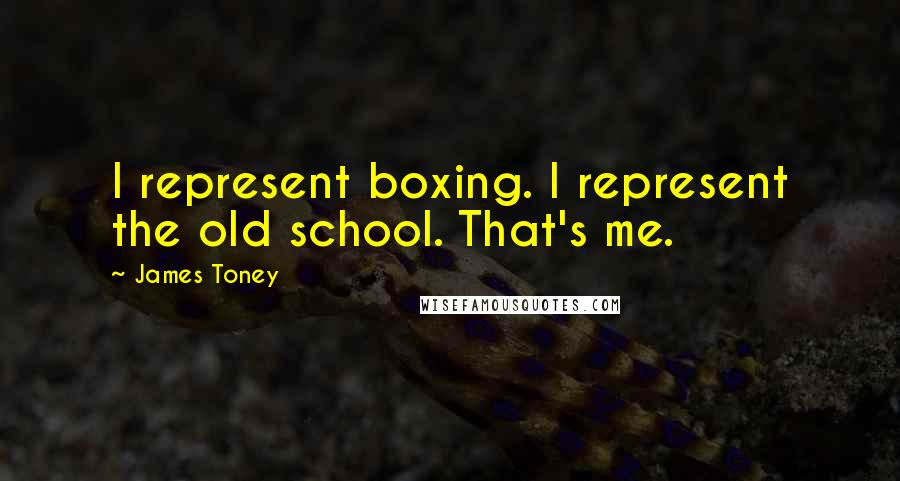 I represent boxing. I represent the old school. That's me.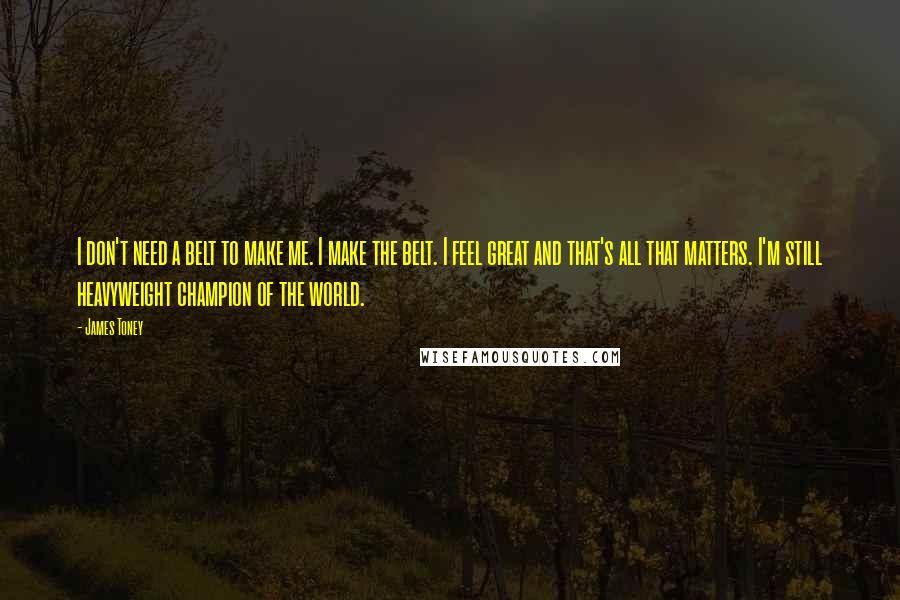 I don't need a belt to make me. I make the belt. I feel great and that's all that matters. I'm still heavyweight champion of the world.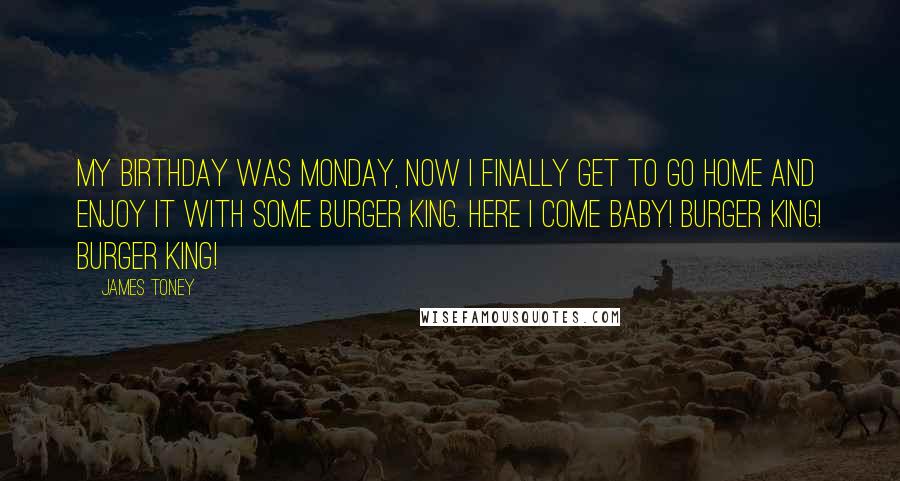 My birthday was Monday, now I finally get to go home and enjoy it with some Burger King. Here I come baby! Burger King! Burger King!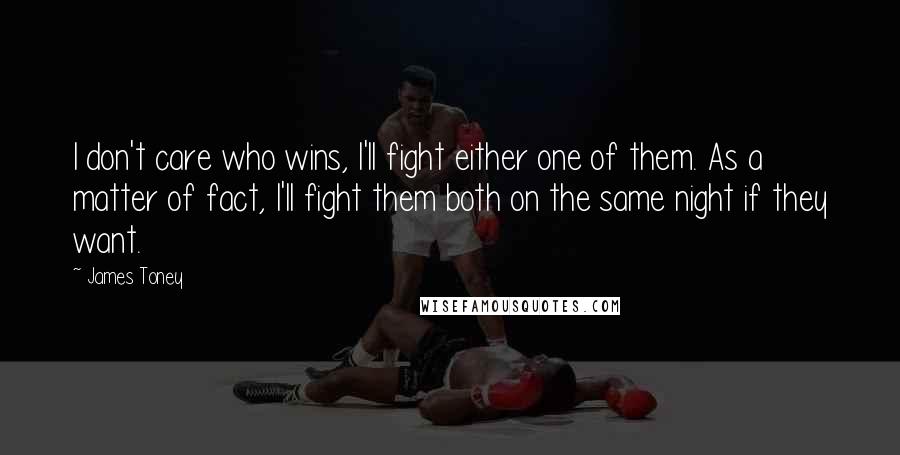 I don't care who wins, I'll fight either one of them. As a matter of fact, I'll fight them both on the same night if they want.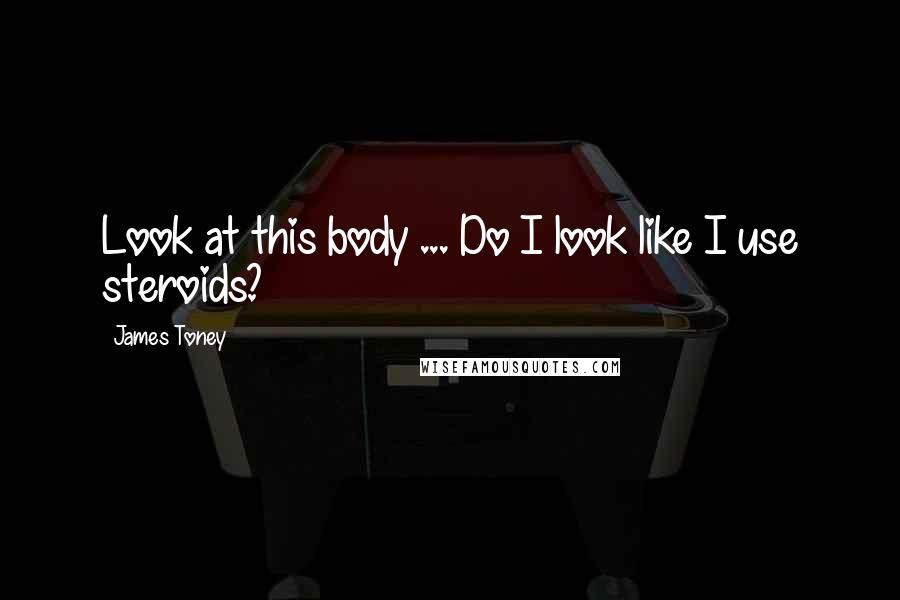 Look at this body ... Do I look like I use steroids?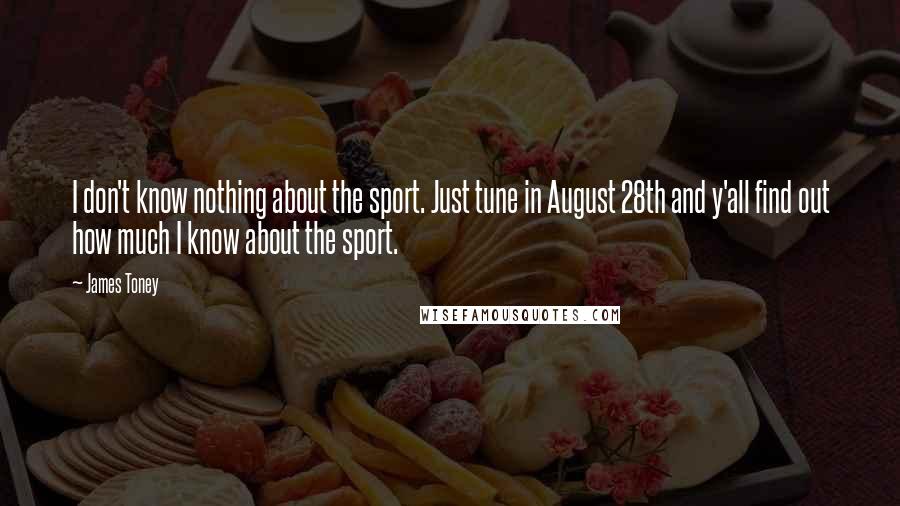 I don't know nothing about the sport. Just tune in August 28th and y'all find out how much I know about the sport.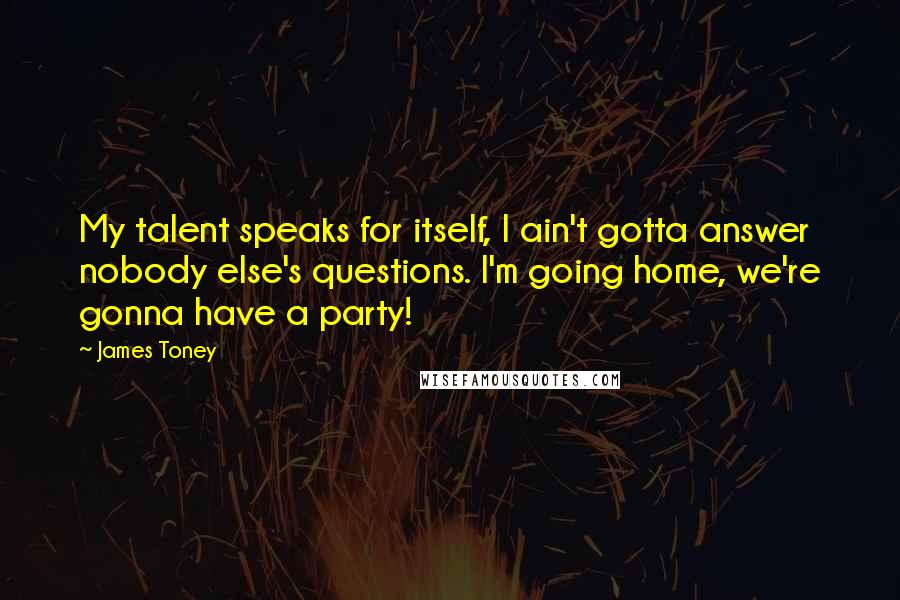 My talent speaks for itself, I ain't gotta answer nobody else's questions. I'm going home, we're gonna have a party!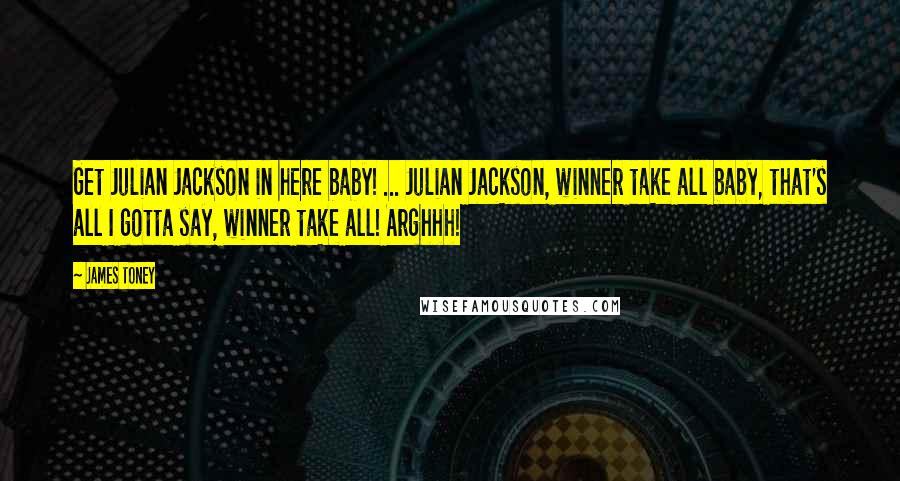 Get Julian Jackson in here baby! ... Julian Jackson, winner take all baby, that's all I gotta say, winner take all! Arghhh!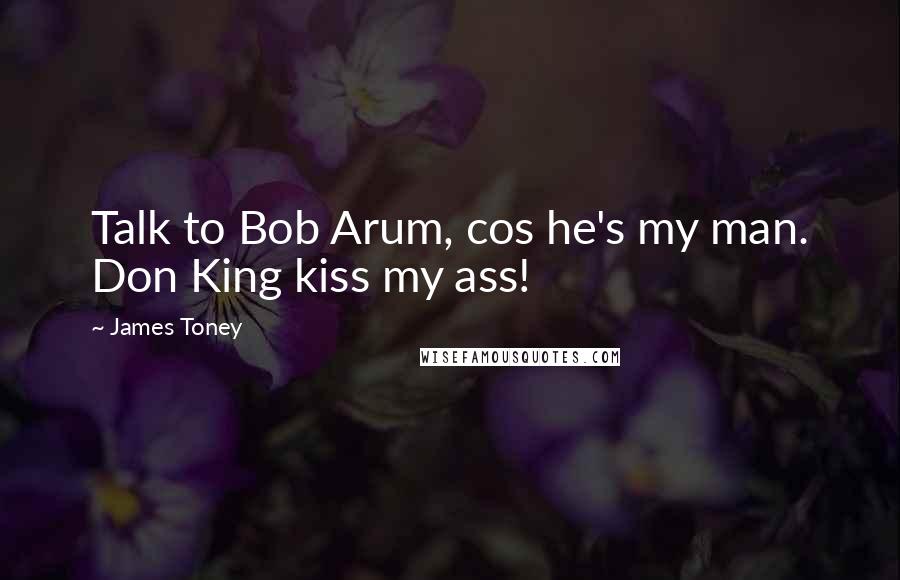 Talk to Bob Arum, cos he's my man. Don King kiss my ass!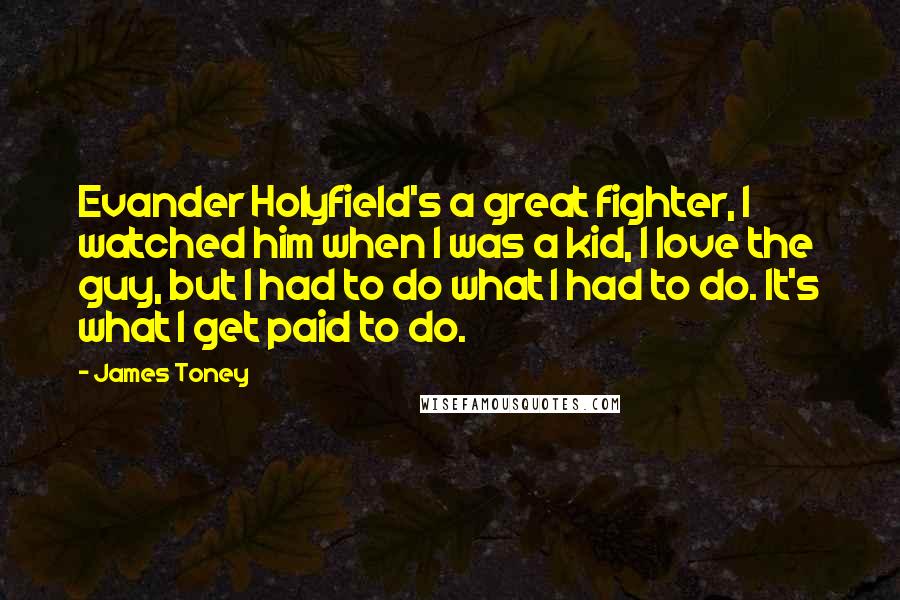 Evander Holyfield's a great fighter, I watched him when I was a kid, I love the guy, but I had to do what I had to do. It's what I get paid to do.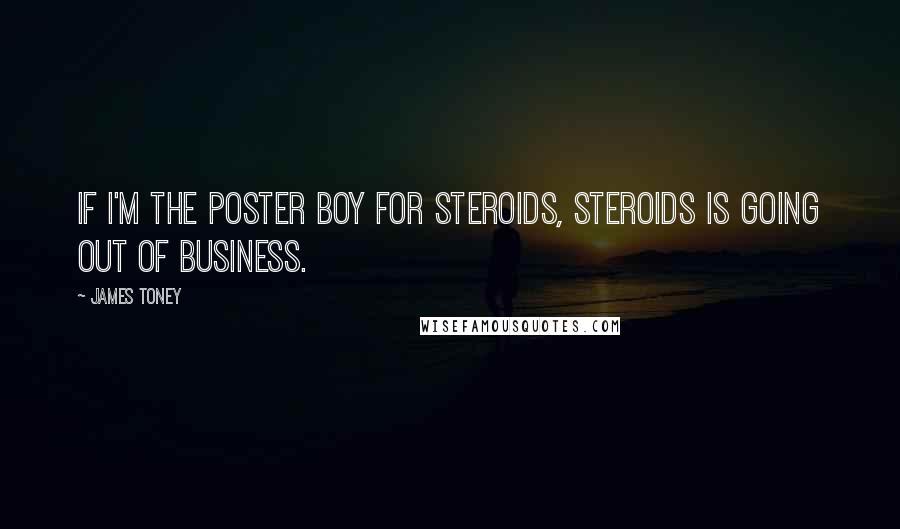 If I'm the poster boy for steroids, steroids is going out of business.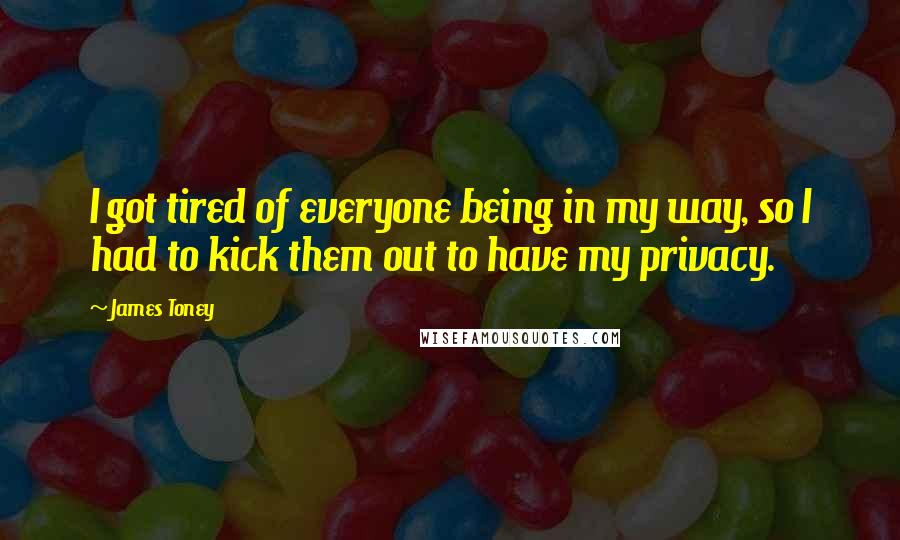 I got tired of everyone being in my way, so I had to kick them out to have my privacy.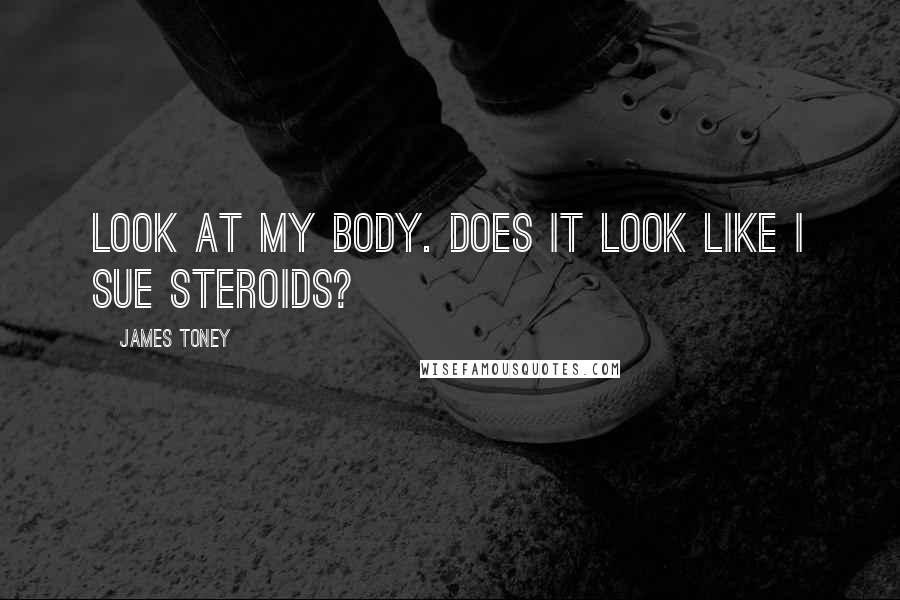 Look at my body. Does it look like I sue steroids?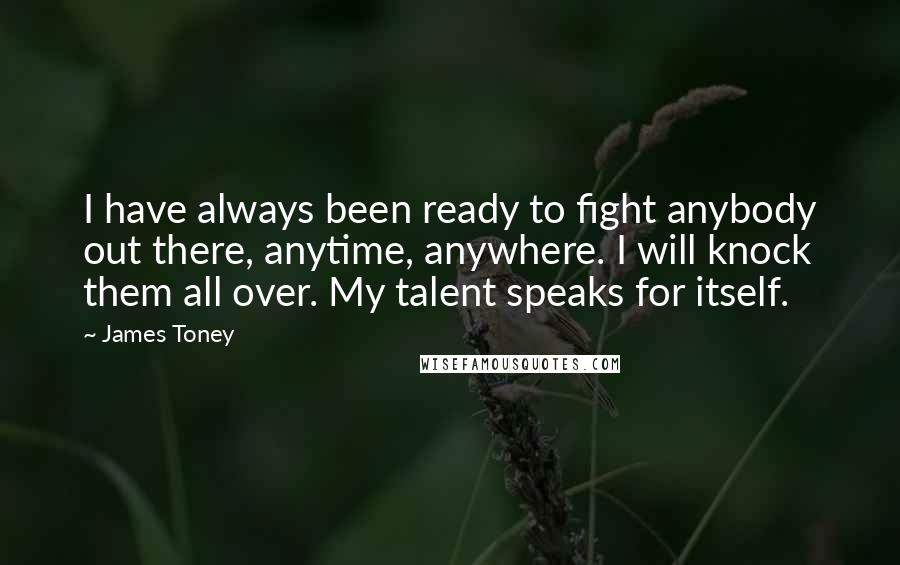 I have always been ready to fight anybody out there, anytime, anywhere. I will knock them all over. My talent speaks for itself.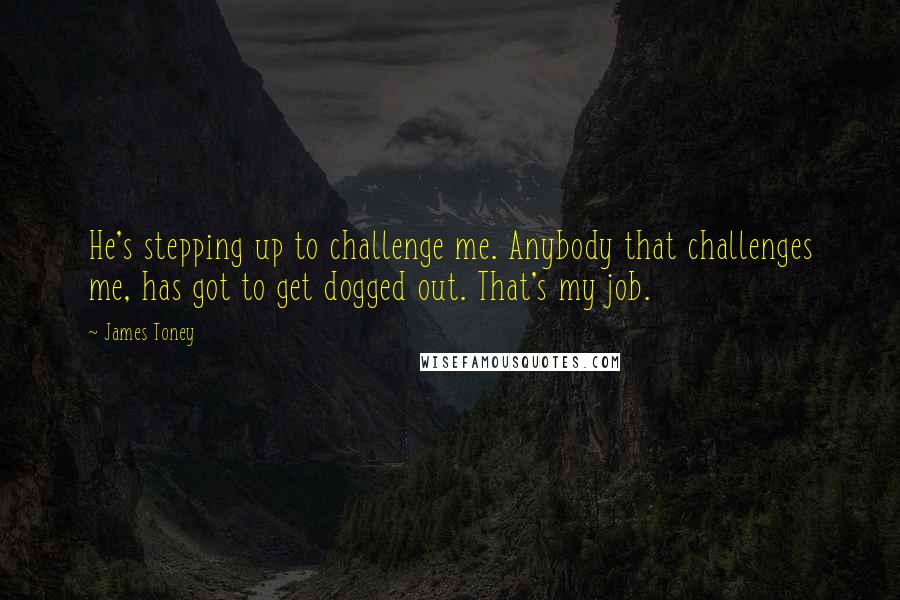 He's stepping up to challenge me. Anybody that challenges me, has got to get dogged out. That's my job.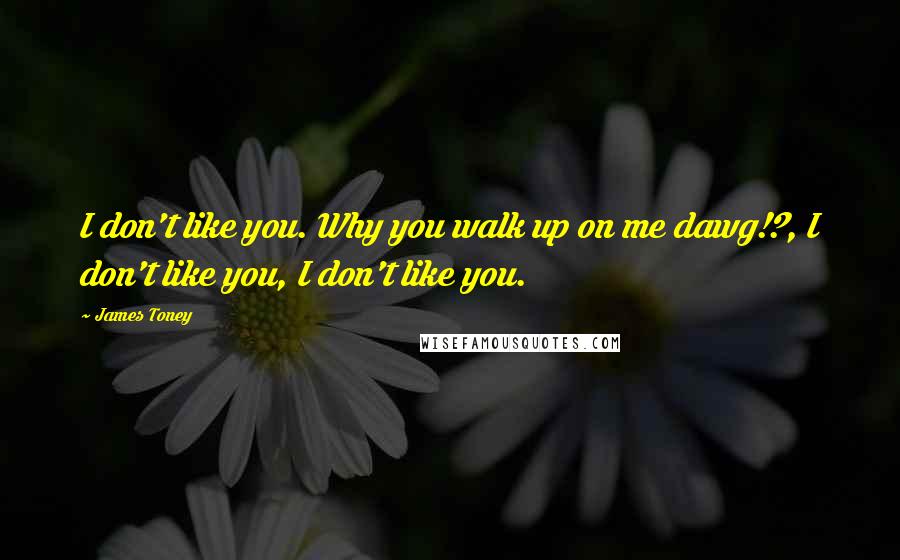 I don't like you. Why you walk up on me dawg!?, I don't like you, I don't like you.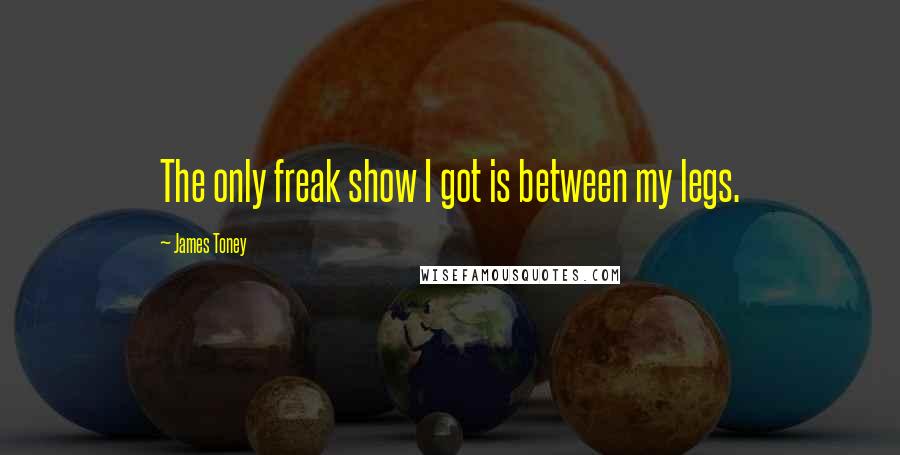 The only freak show I got is between my legs.