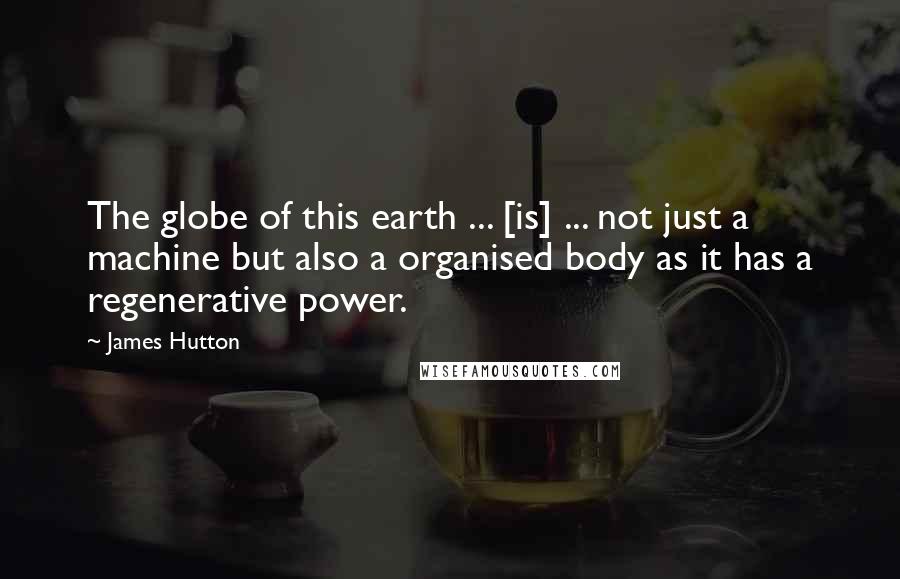 The globe of this earth ... [is] ... not just a machine but also a organised body as it has a regenerative power.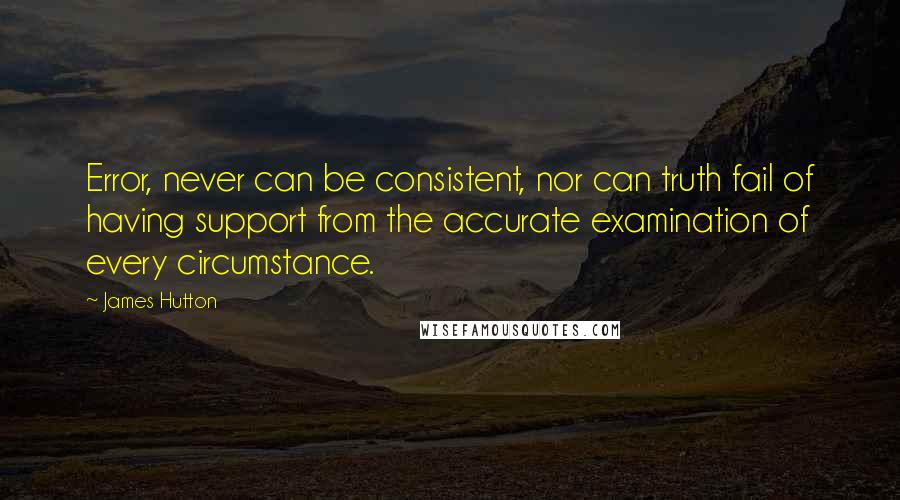 Error, never can be consistent, nor can truth fail of having support from the accurate examination of every circumstance.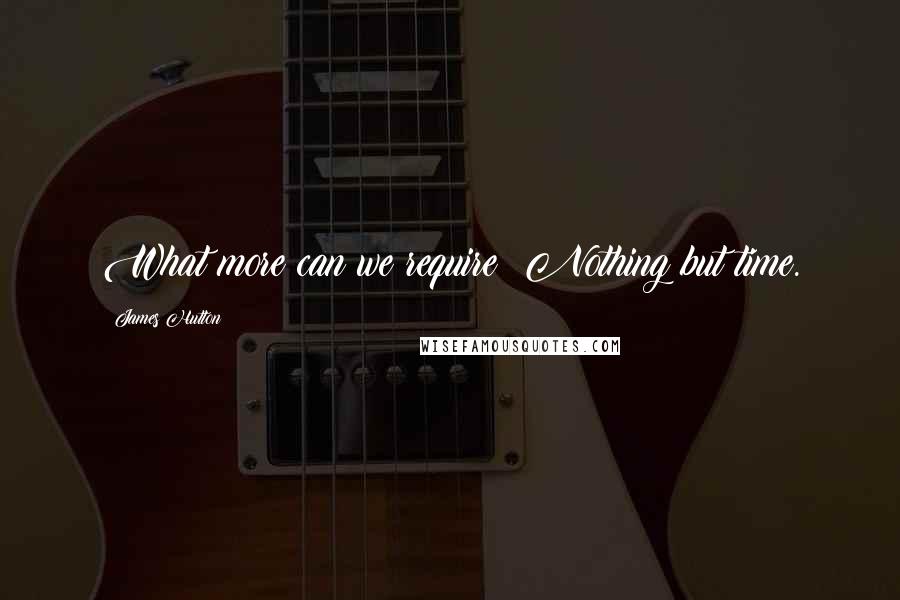 What more can we require? Nothing but time.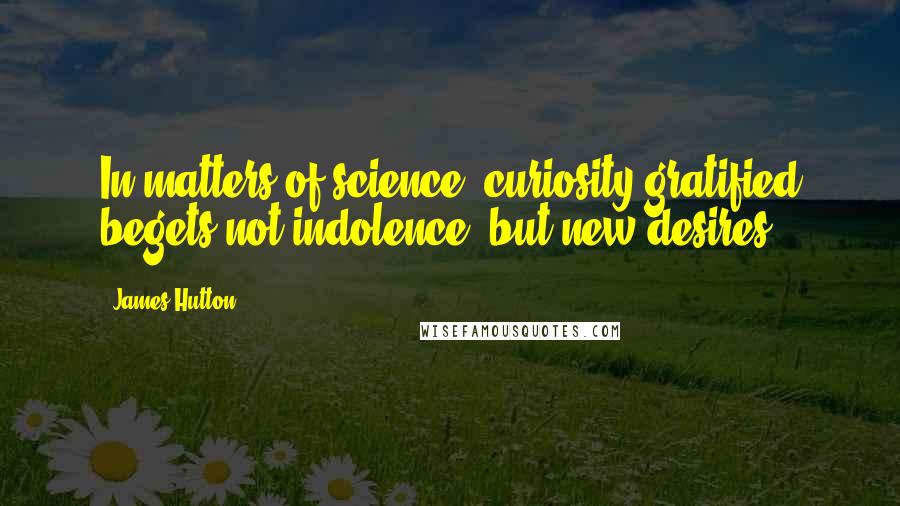 In matters of science, curiosity gratified begets not indolence, but new desires.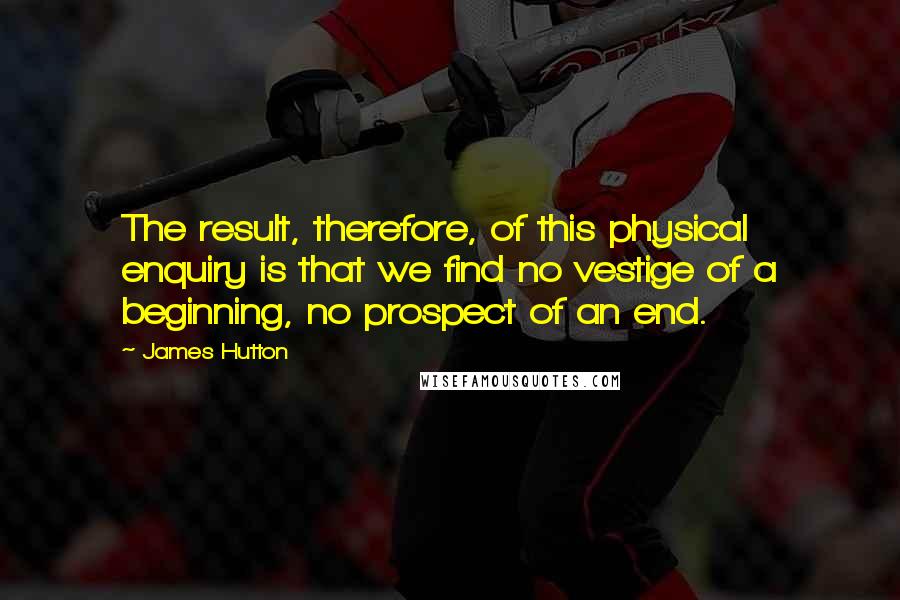 The result, therefore, of this physical enquiry is that we find no vestige of a beginning, no prospect of an end.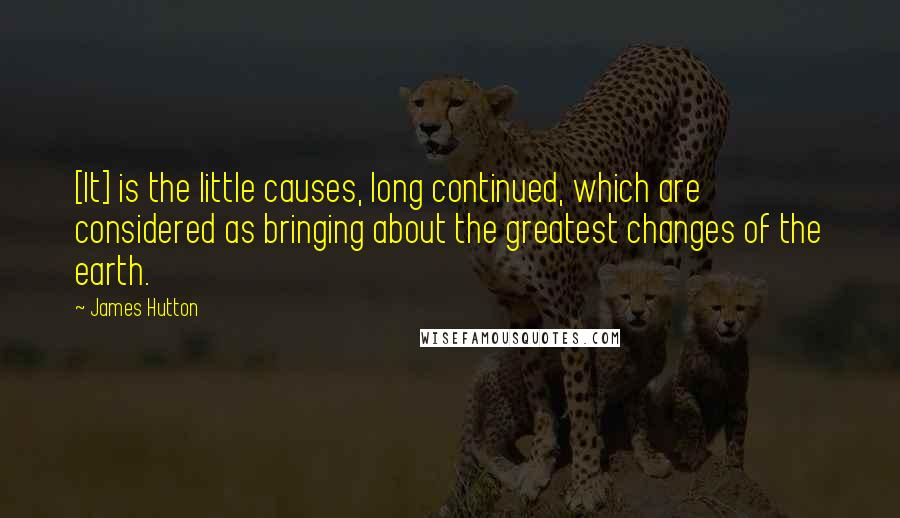 [It] is the little causes, long continued, which are considered as bringing about the greatest changes of the earth.