Jack Donovan Quotes
Top 15 wise famous quotes and sayings by Jack Donovan
Assholes who run into trouble all the time probably run into trouble because they are assholes. There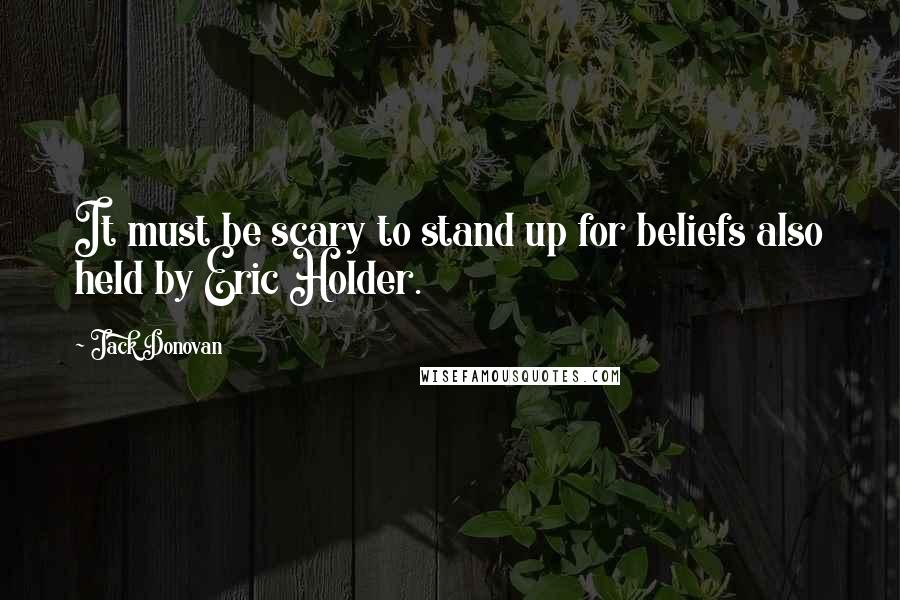 It must be scary to stand up for beliefs also held by Eric Holder.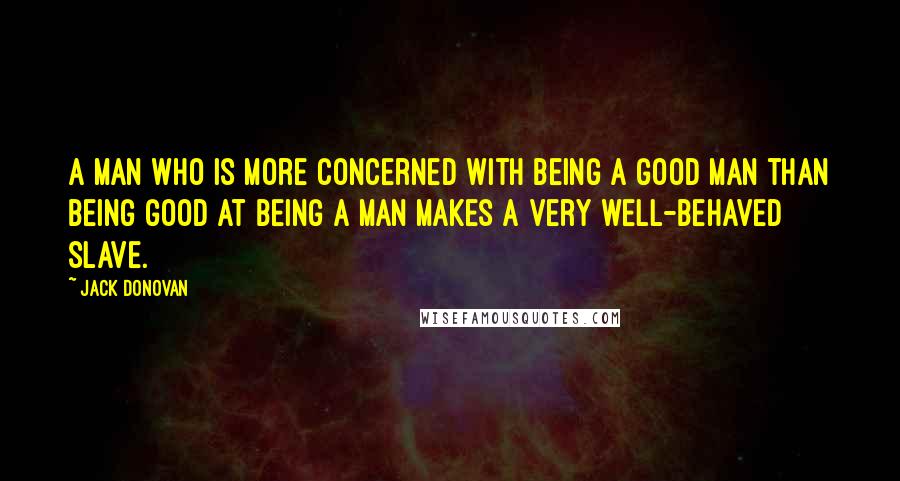 A man who is more concerned with being a good man than being good at being a man makes a very well-behaved slave.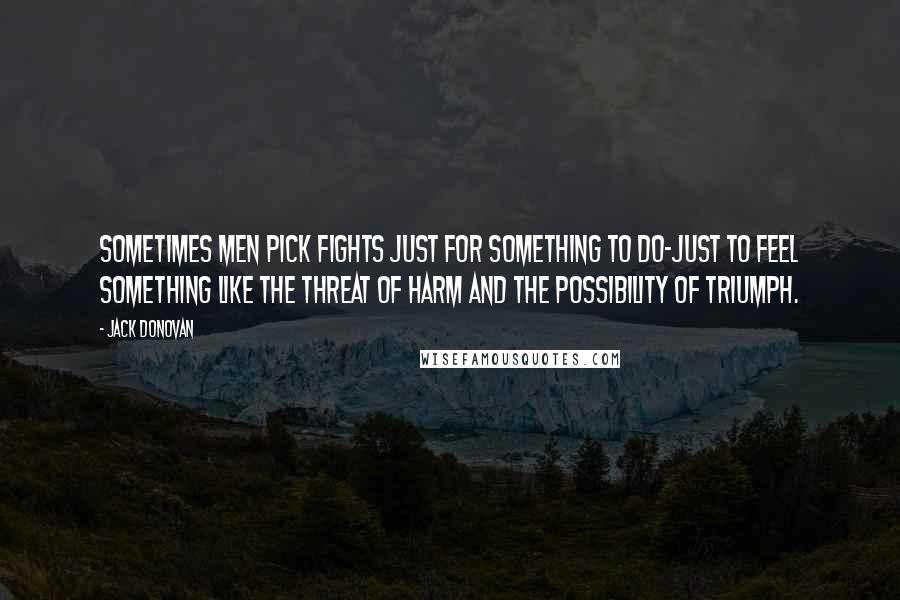 Sometimes men pick fights just for something to do-just to feel something like the threat of harm and the possibility of triumph.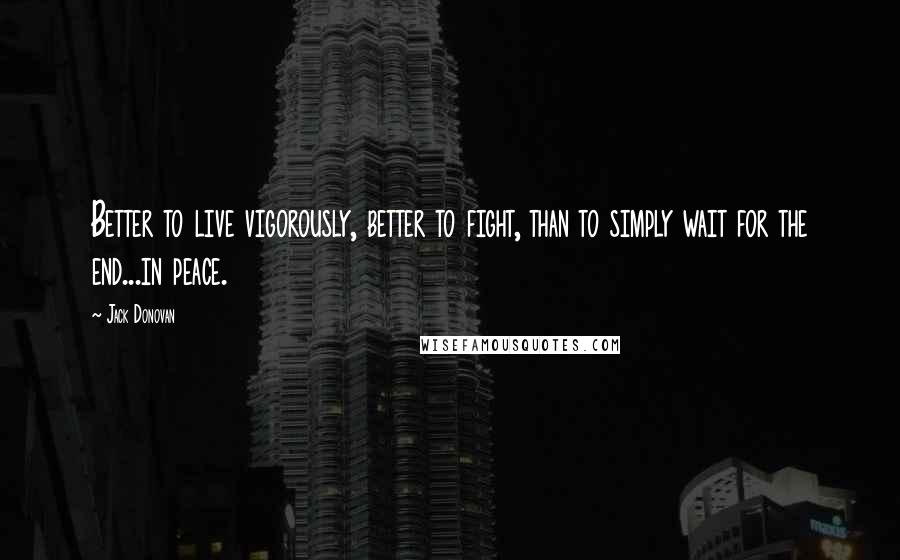 Better to live vigorously, better to fight, than to simply wait for the end...in peace.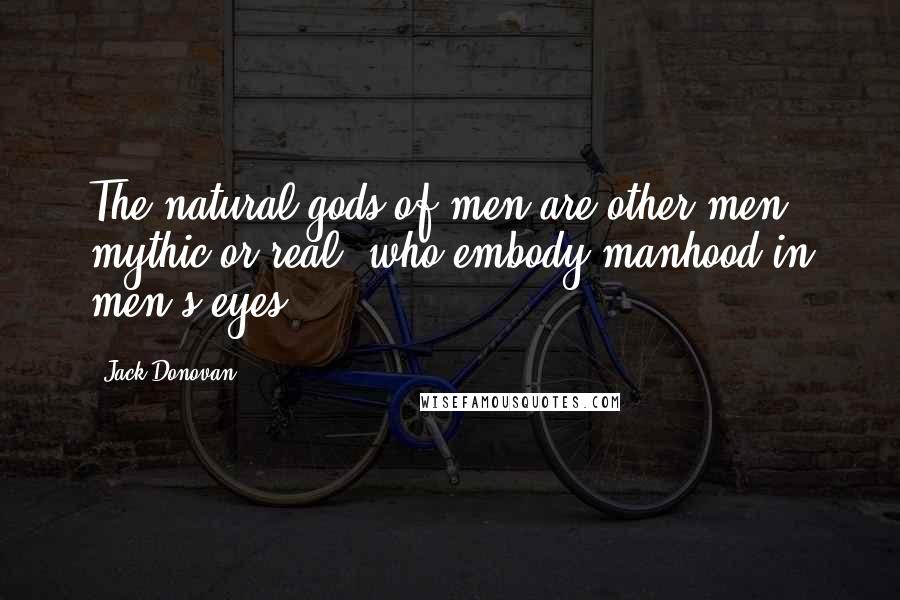 The natural gods of men are other men, mythic or real, who embody manhood in men's eyes.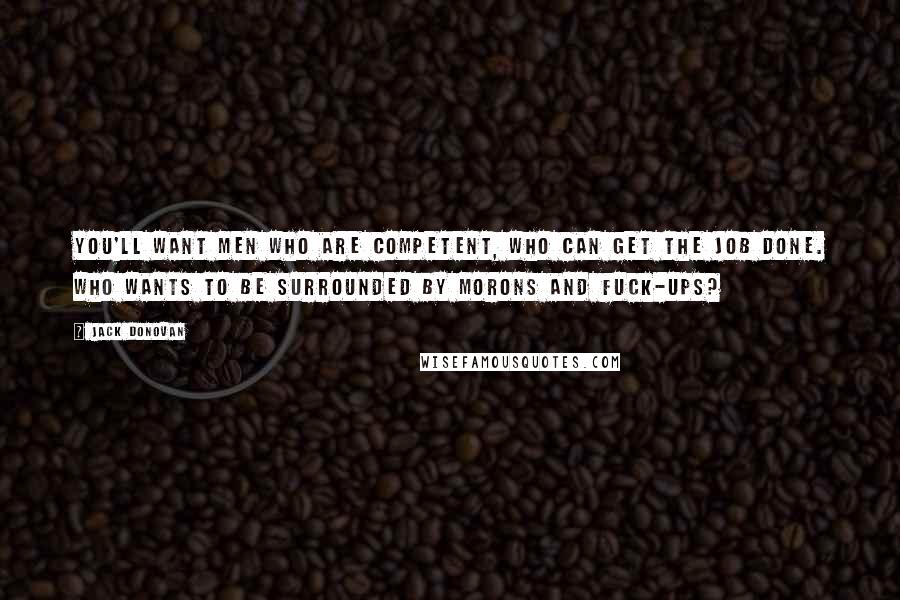 You'll want men who are competent, who can get the job done. Who wants to be surrounded by morons and fuck-ups?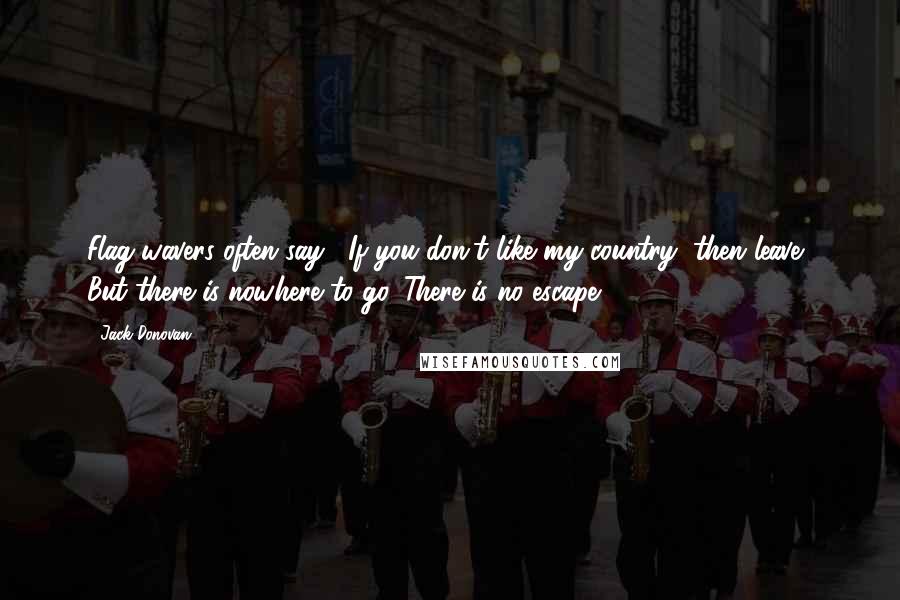 Flag-wavers often say, "If you don't like my country, then leave." But there is nowhere to go. There is no escape.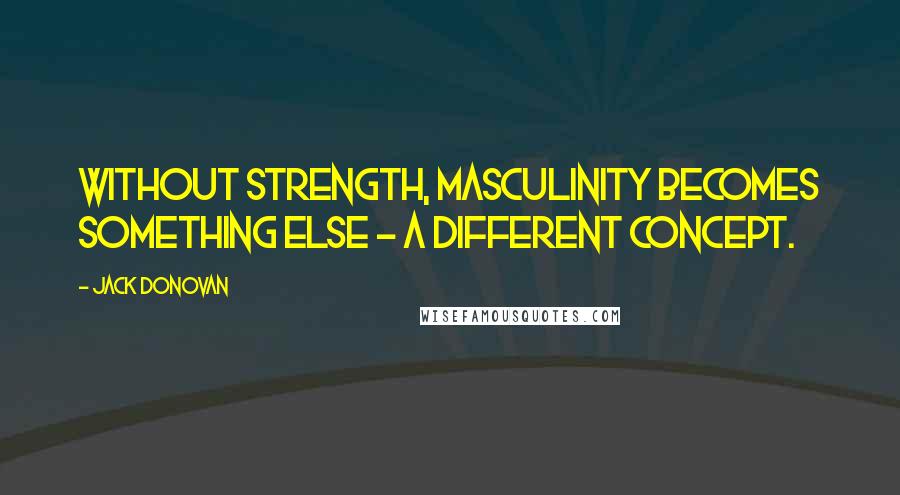 Without strength, masculinity becomes something else - a different concept.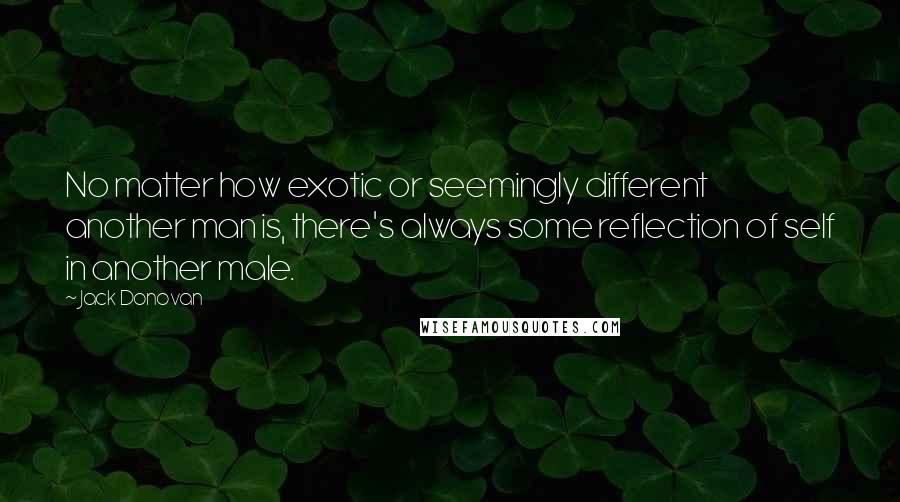 No matter how exotic or seemingly different another man is, there's always some reflection of self in another male.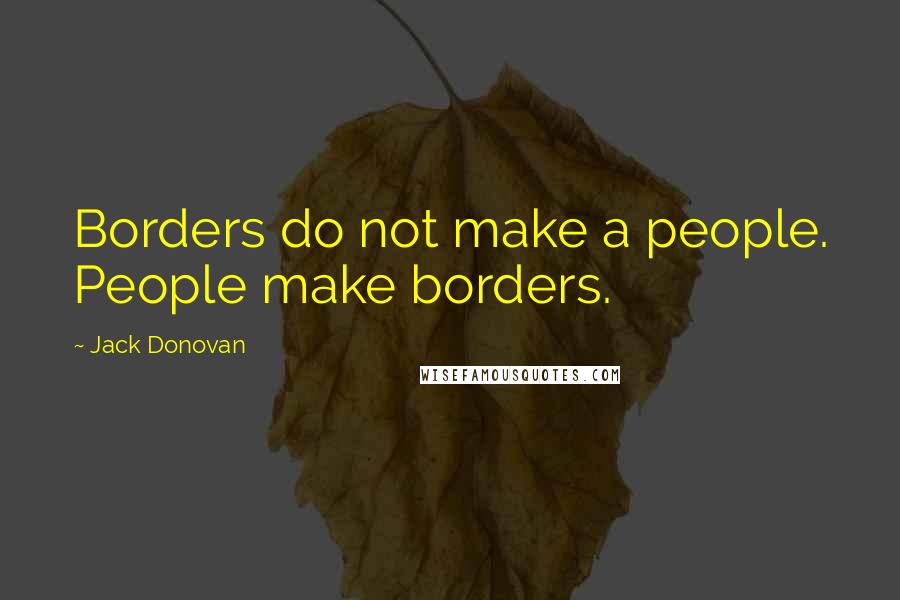 Borders do not make a people. People make borders.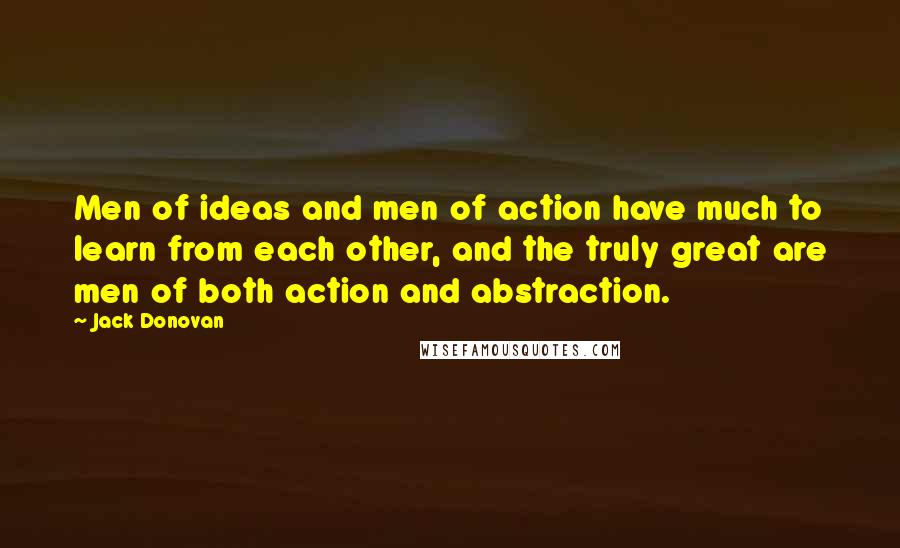 Men of ideas and men of action have much to learn from each other, and the truly great are men of both action and abstraction.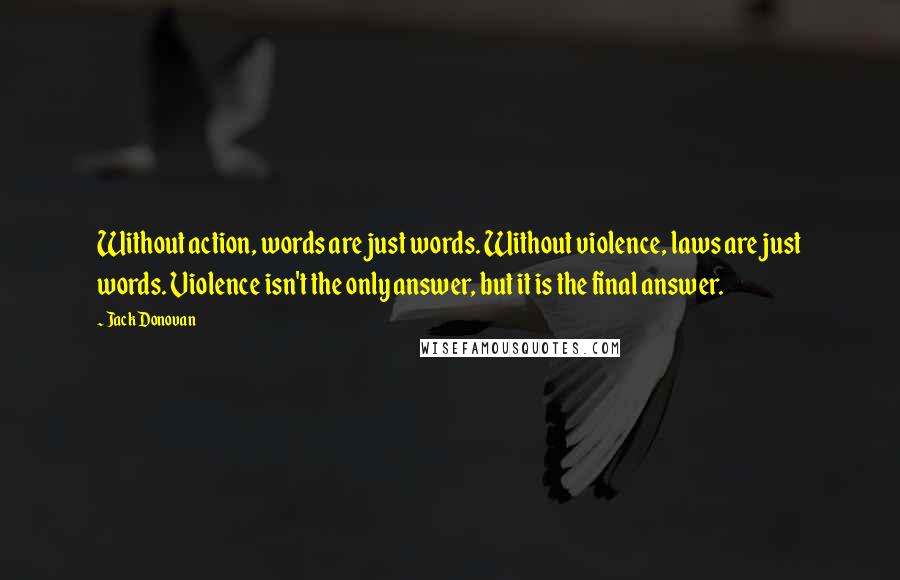 Without action, words are just words. Without violence, laws are just words. Violence isn't the only answer, but it is the final answer.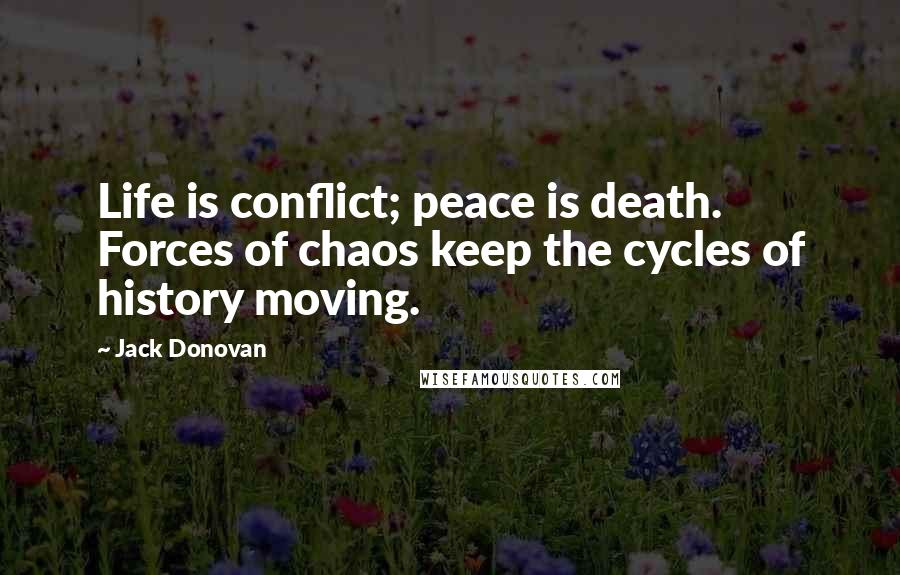 Life is conflict; peace is death. Forces of chaos keep the cycles of history moving.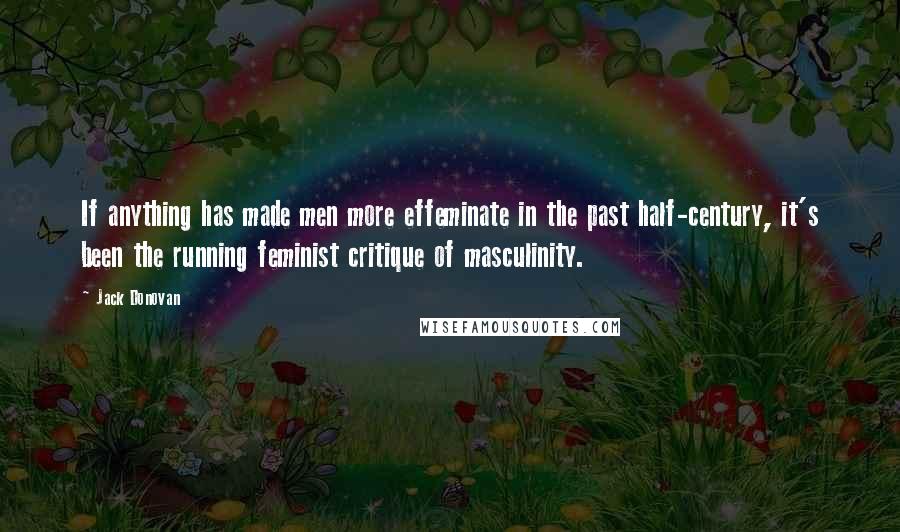 If anything has made men more effeminate in the past half-century, it's been the running feminist critique of masculinity.