Isabel Briggs Myers Quotes
Top 7 wise famous quotes and sayings by Isabel Briggs Myers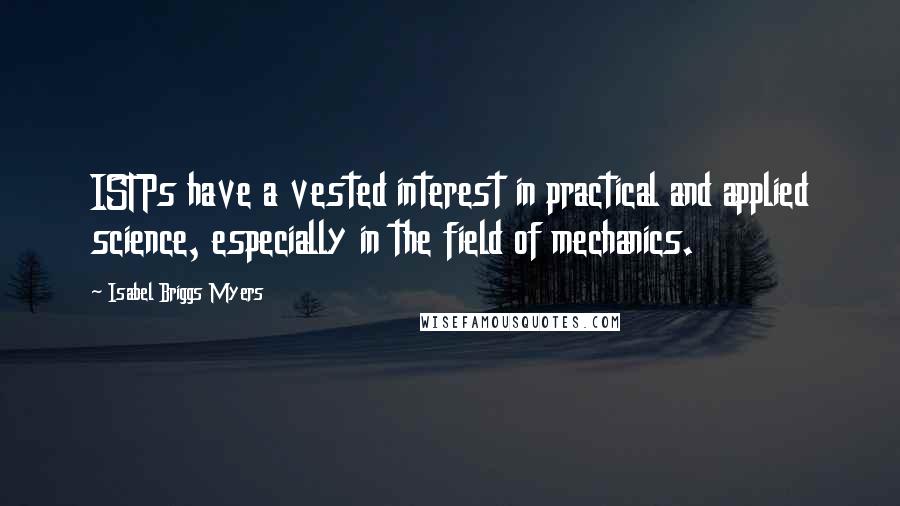 ISTPs have a vested interest in practical and applied science, especially in the field of mechanics.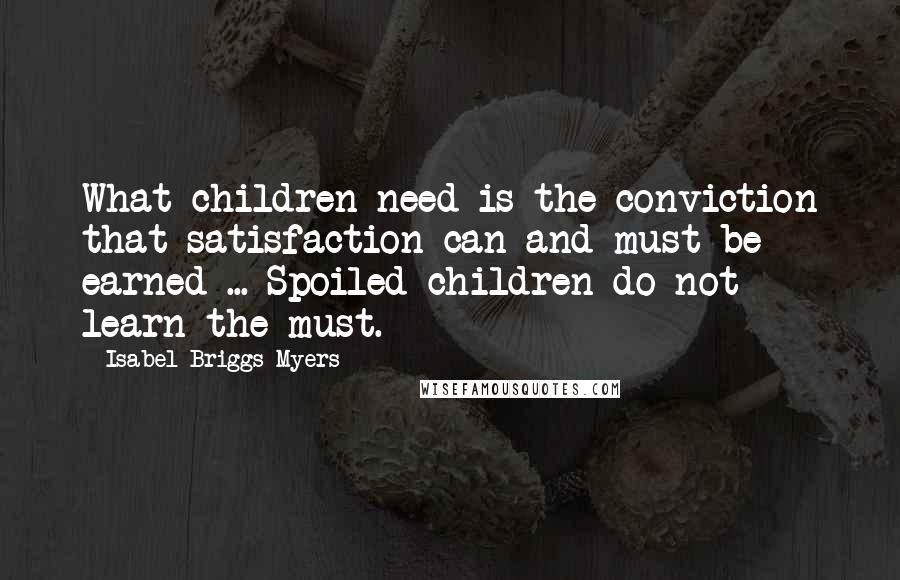 What children need is the conviction that satisfaction can and must be earned ... Spoiled children do not learn the must.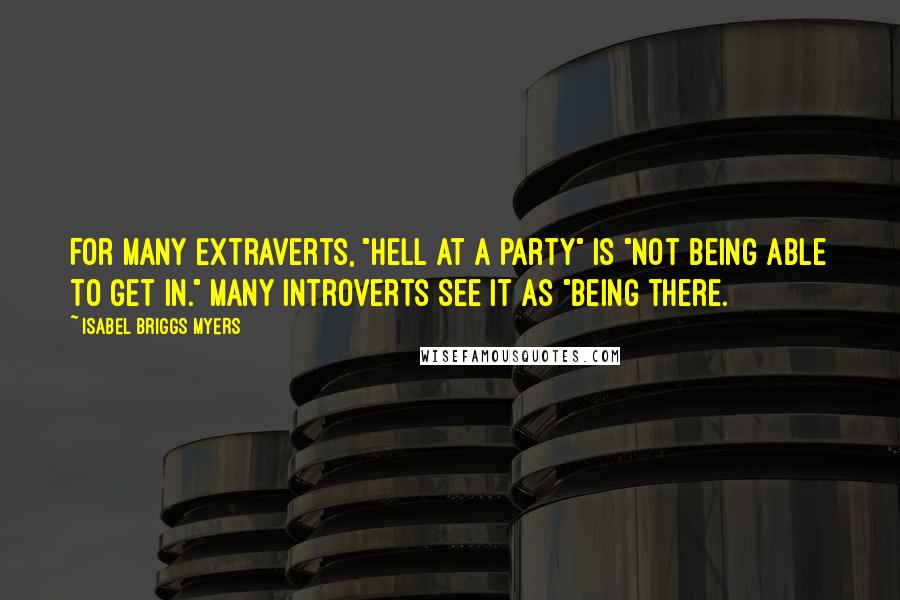 For many Extraverts, "hell at a party" is "not being able to get in." Many introverts see it as "being there.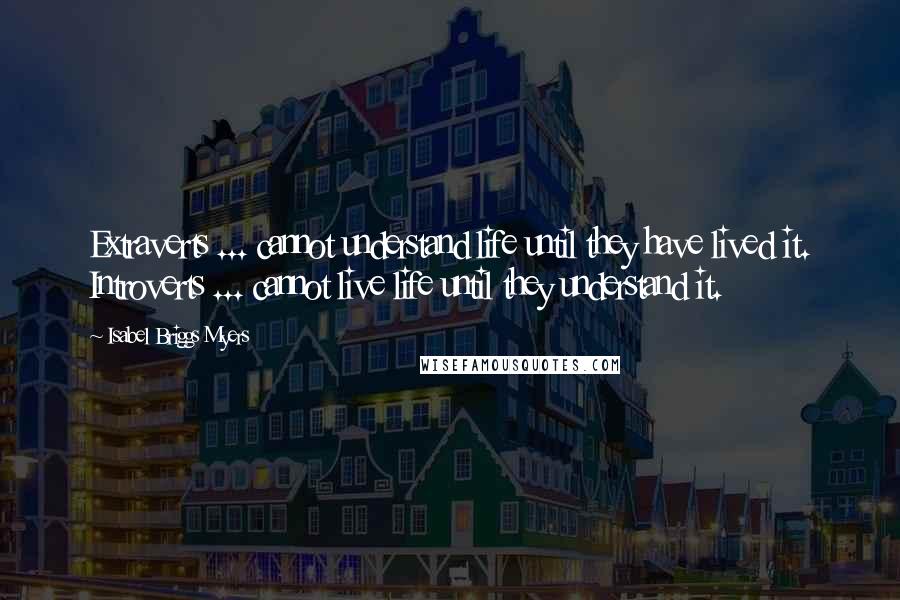 Extraverts ... cannot understand life until they have lived it. Introverts ... cannot live life until they understand it.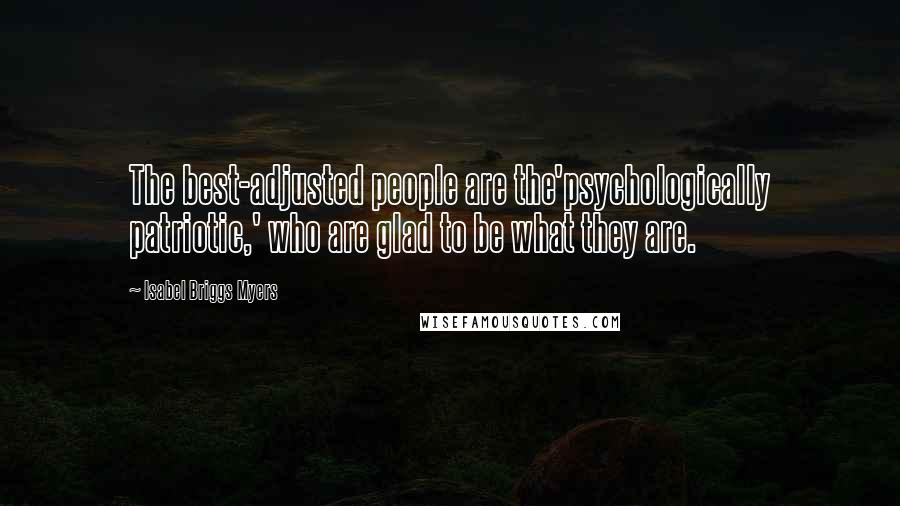 The best-adjusted people are the
'psychologically patriotic,' who are glad to be what they are.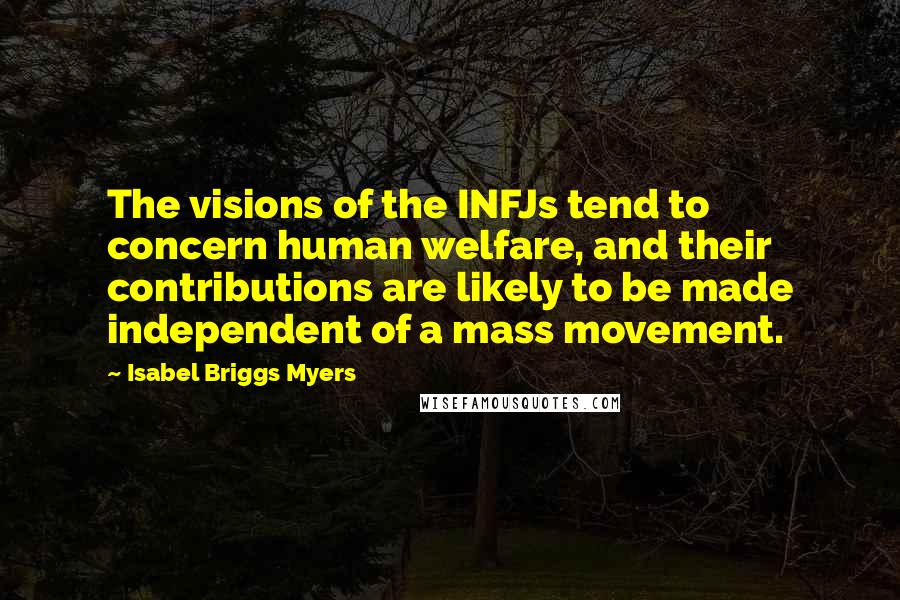 The visions of the INFJs tend to concern human welfare, and their contributions are likely to be made independent of a mass movement.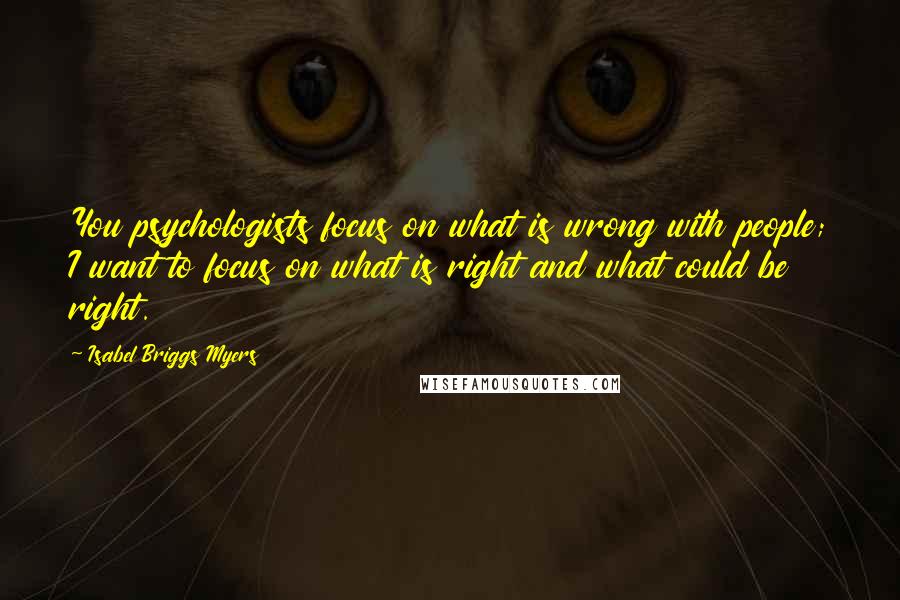 You psychologists focus on what is wrong with people; I want to focus on what is right and what could be right.