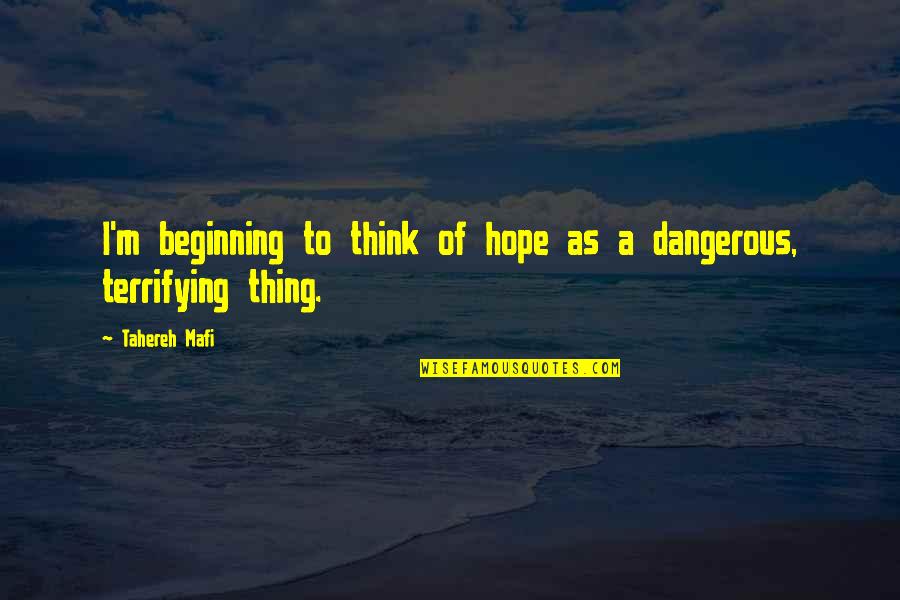 I'm beginning to think of hope as a dangerous, terrifying thing.
—
Tahereh Mafi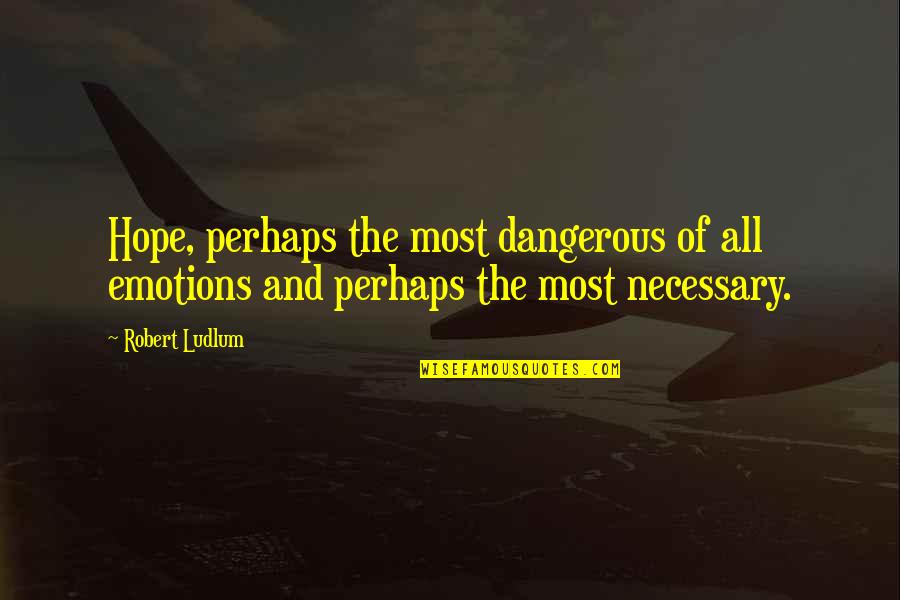 Hope, perhaps the most dangerous of all emotions and perhaps the most necessary.
—
Robert Ludlum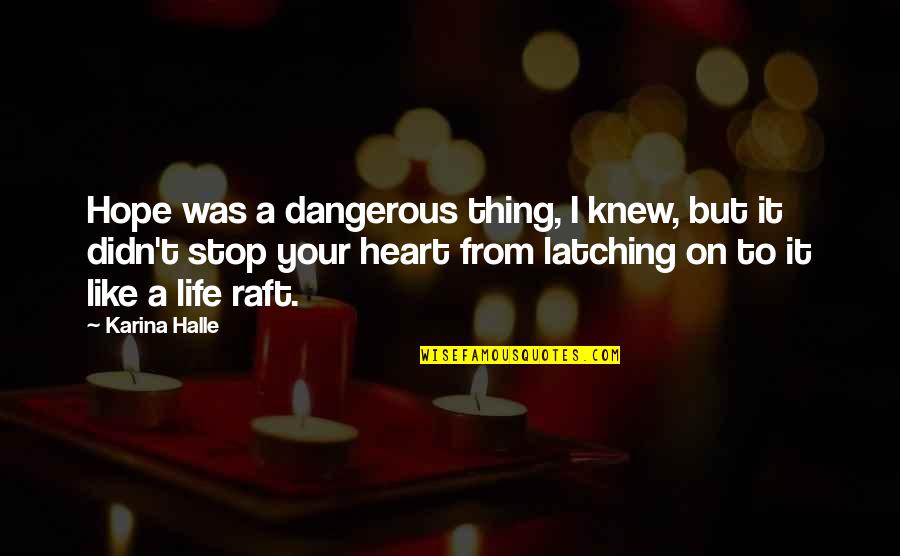 Hope was a dangerous thing, I knew, but it didn't stop your heart from latching on to it like a life raft.
—
Karina Halle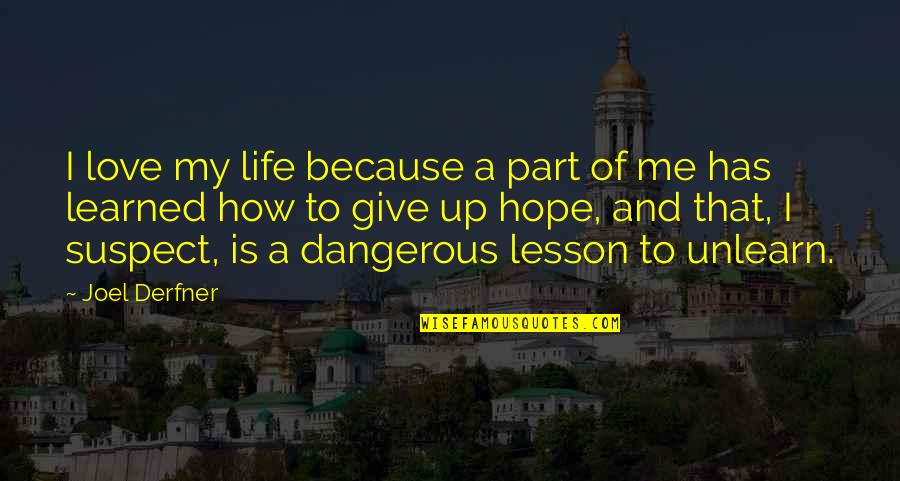 I love my life because a part of me has learned how to give up hope, and that, I suspect, is a dangerous lesson to unlearn.
—
Joel Derfner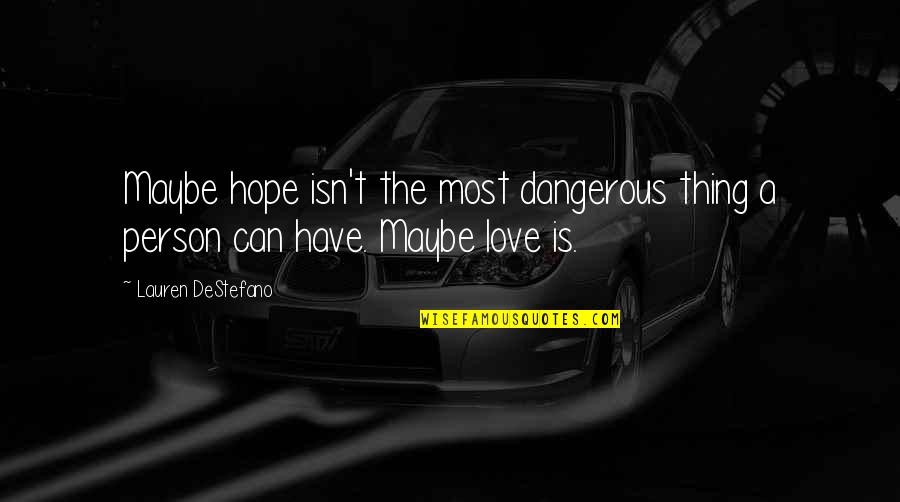 Maybe hope isn't the most dangerous thing a person can have. Maybe love is.
—
Lauren DeStefano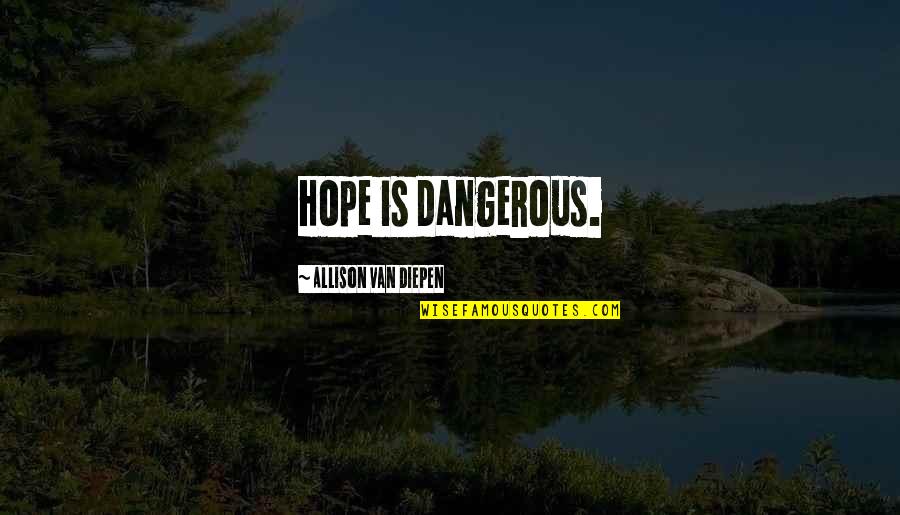 Hope is dangerous.
—
Allison Van Diepen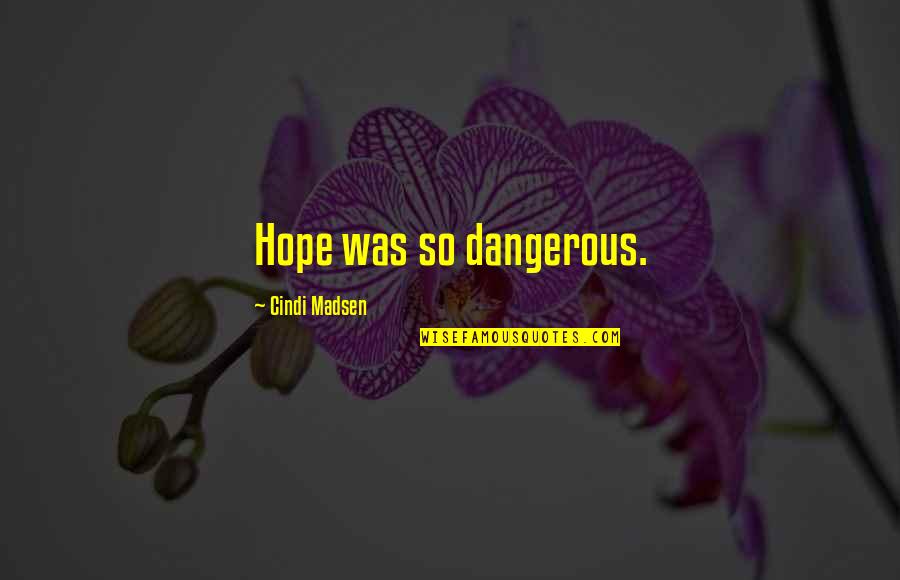 Hope was so dangerous.
—
Cindi Madsen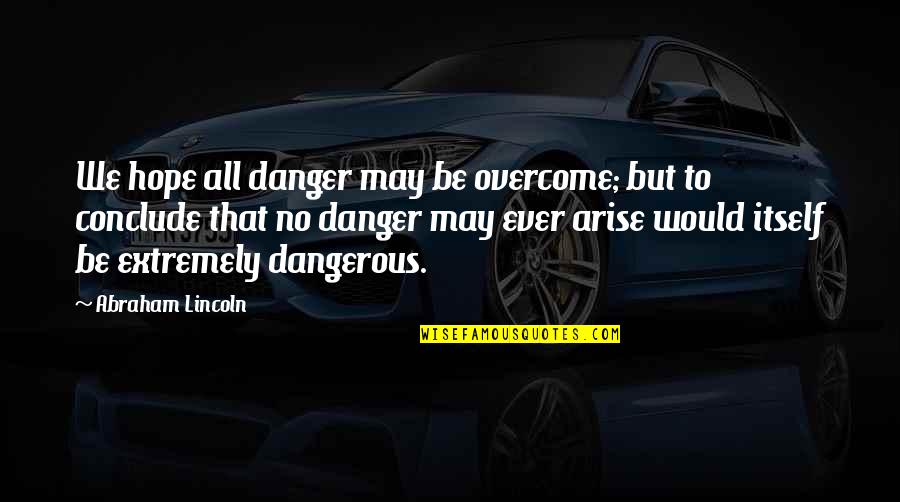 We hope all danger may be overcome; but to conclude that no danger may ever arise would itself be extremely dangerous.
—
Abraham Lincoln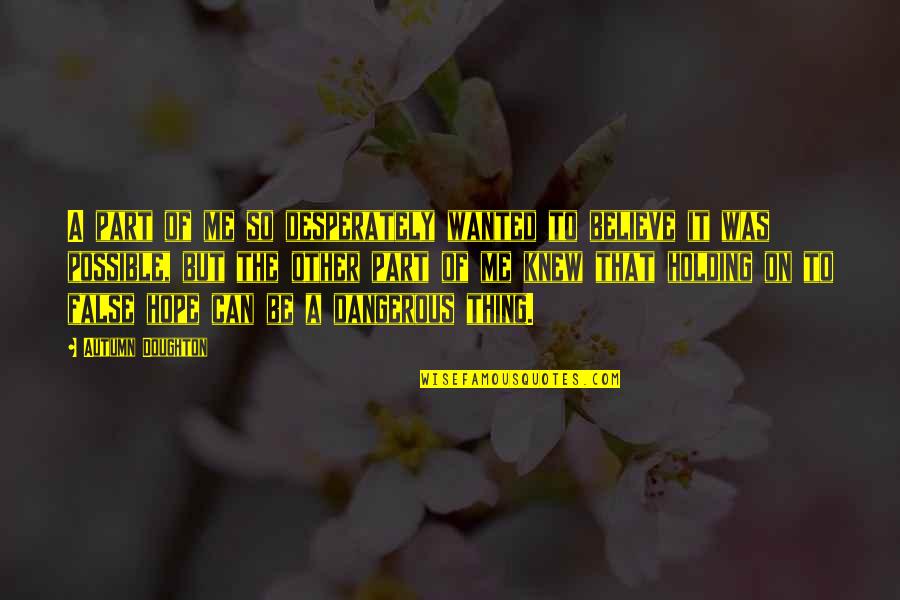 A part of me so desperately wanted to believe it was possible, but the other part of me knew that holding on to false hope can be a dangerous thing. —
Autumn Doughton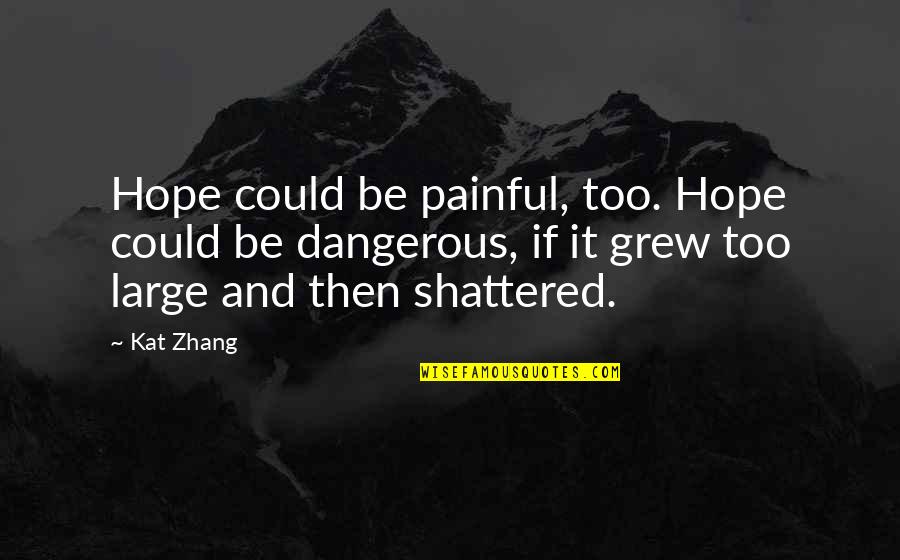 Hope could be painful, too. Hope could be dangerous, if it grew too large and then shattered. —
Kat Zhang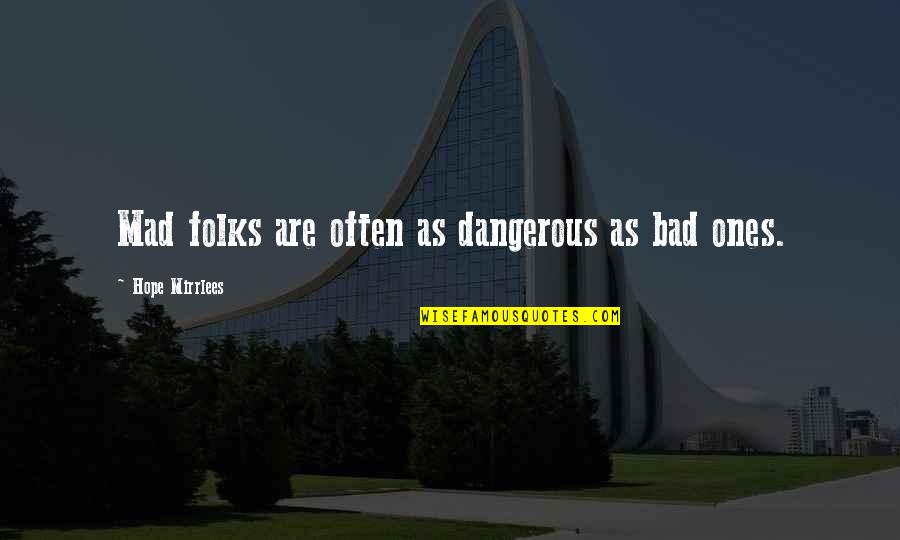 Mad folks are often as dangerous as bad ones. —
Hope Mirrlees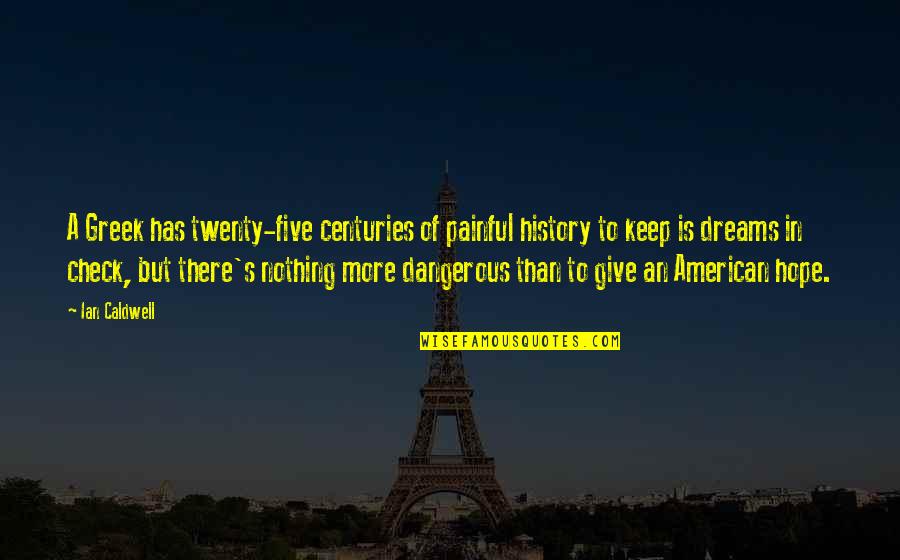 A Greek has twenty-five centuries of painful history to keep is dreams in check, but there's nothing more dangerous than to give an American hope. —
Ian Caldwell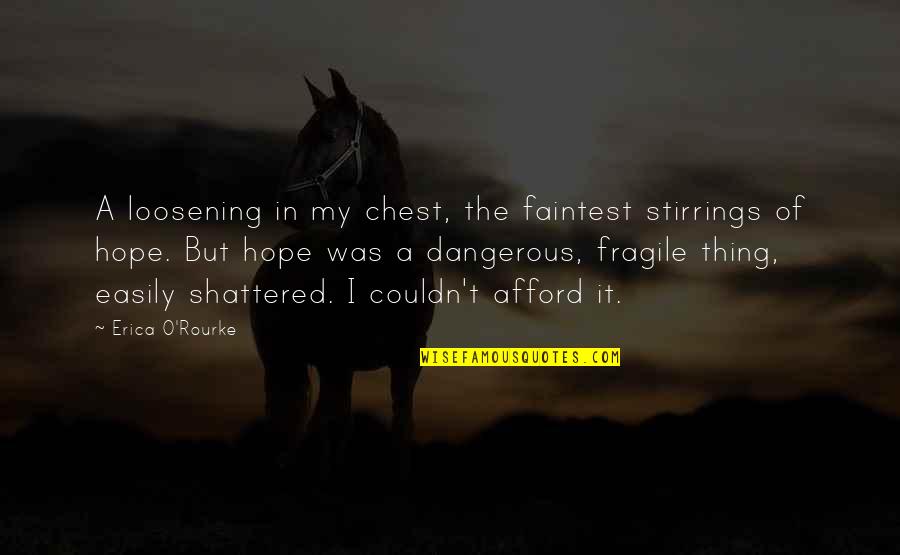 A loosening in my chest, the faintest stirrings of hope. But hope was a dangerous, fragile thing, easily shattered. I couldn't afford it. —
Erica O'Rourke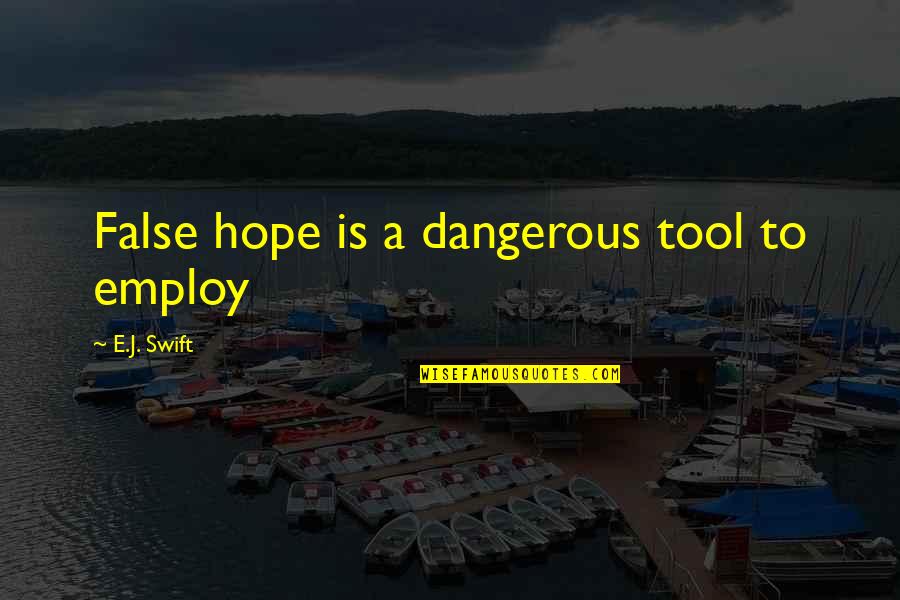 False hope is a dangerous tool to employ —
E.J. Swift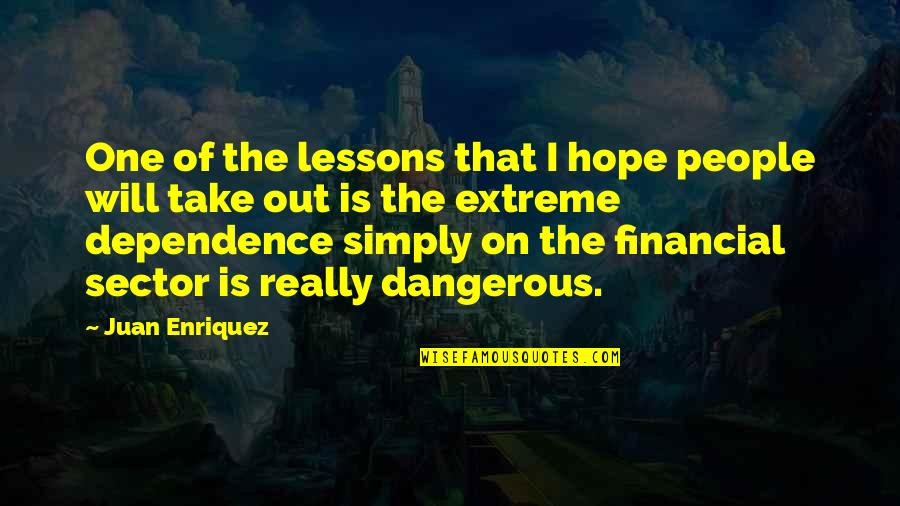 One of the lessons that I hope people will take out is the extreme dependence simply on the financial sector is really dangerous. —
Juan Enriquez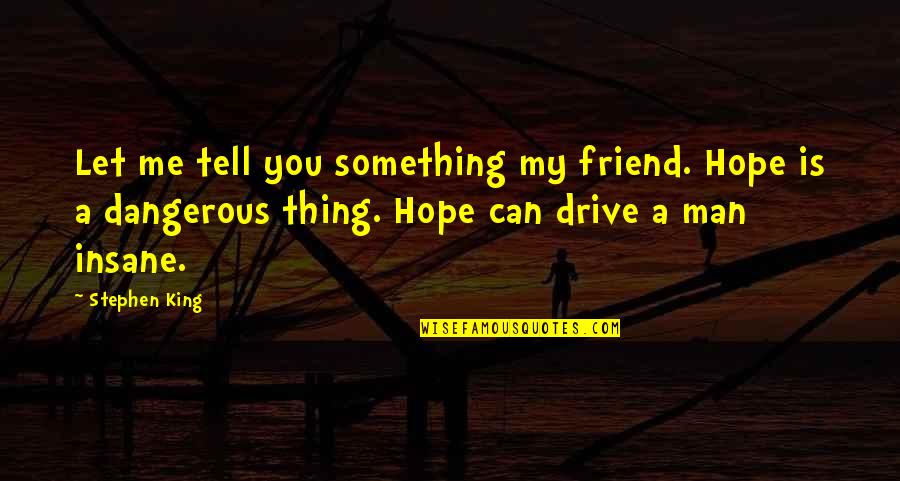 Let me tell you something my friend. Hope is a dangerous thing. Hope can drive a man insane. —
Stephen King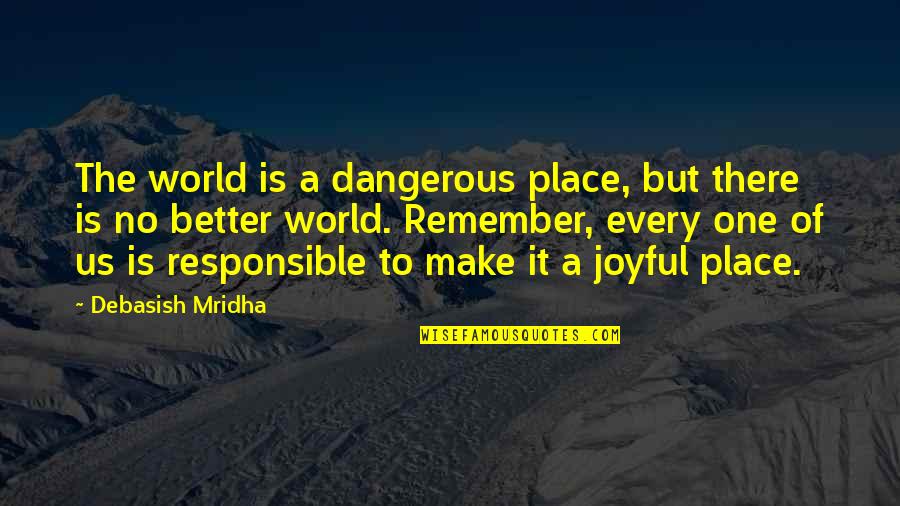 The world is a dangerous place, but there is no better world. Remember, every one of us is responsible to make it a joyful place. —
Debasish Mridha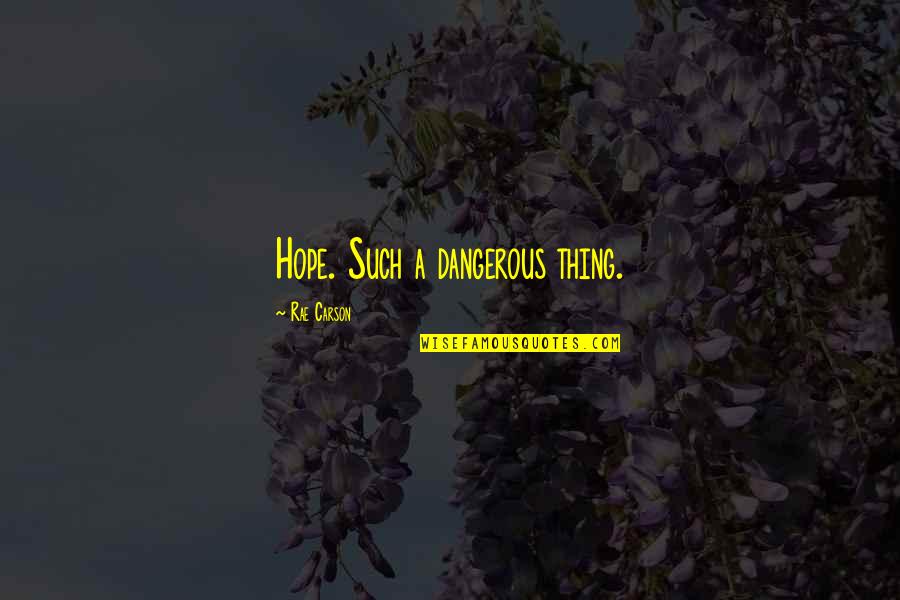 Hope. Such a dangerous thing. —
Rae Carson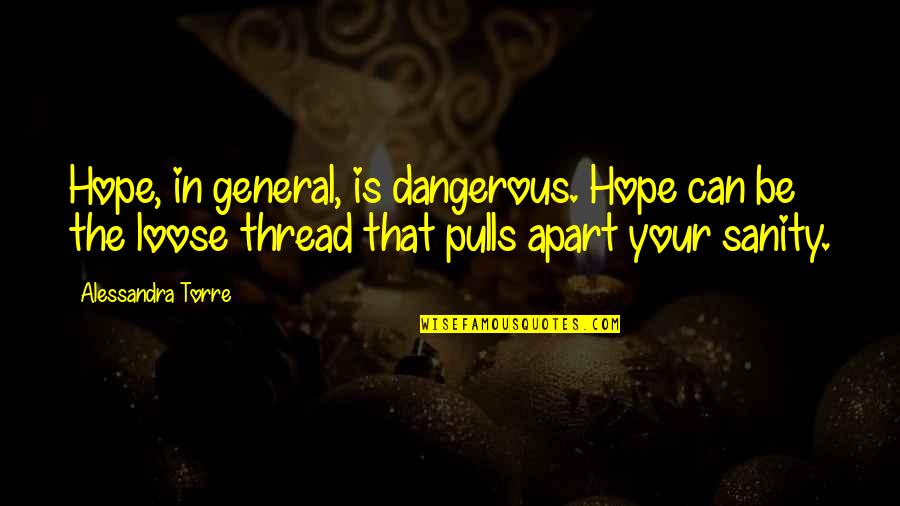 Hope, in general, is dangerous. Hope can be the loose thread that pulls apart your sanity. —
Alessandra Torre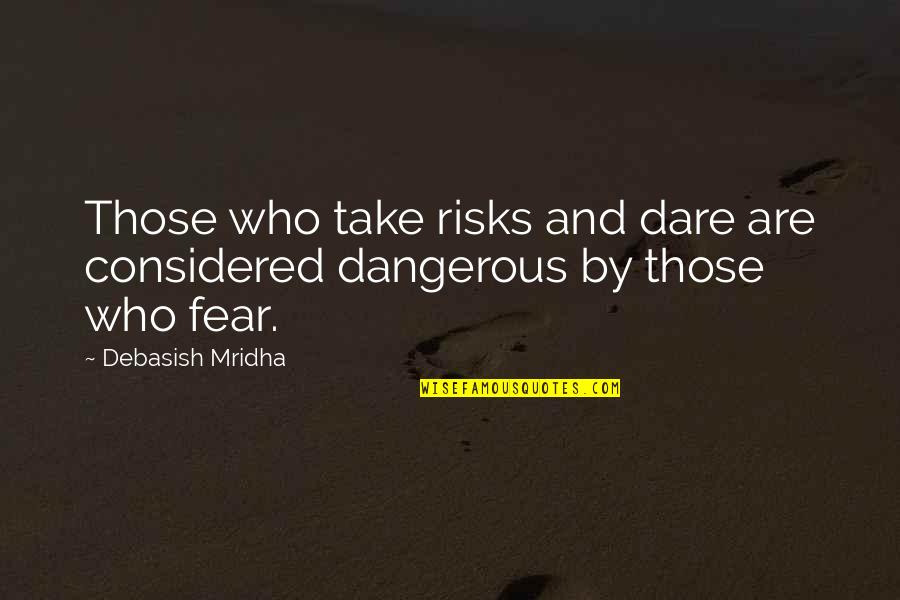 Those who take risks and dare are considered dangerous by those who fear. —
Debasish Mridha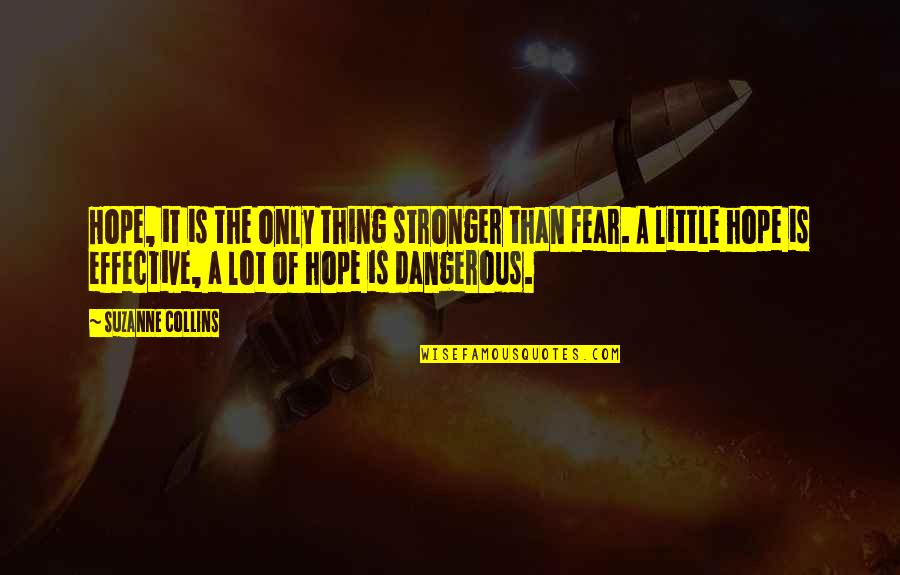 Hope, it is the only thing stronger than fear. A little hope is effective, a lot of
hope is dangerous
. —
Suzanne Collins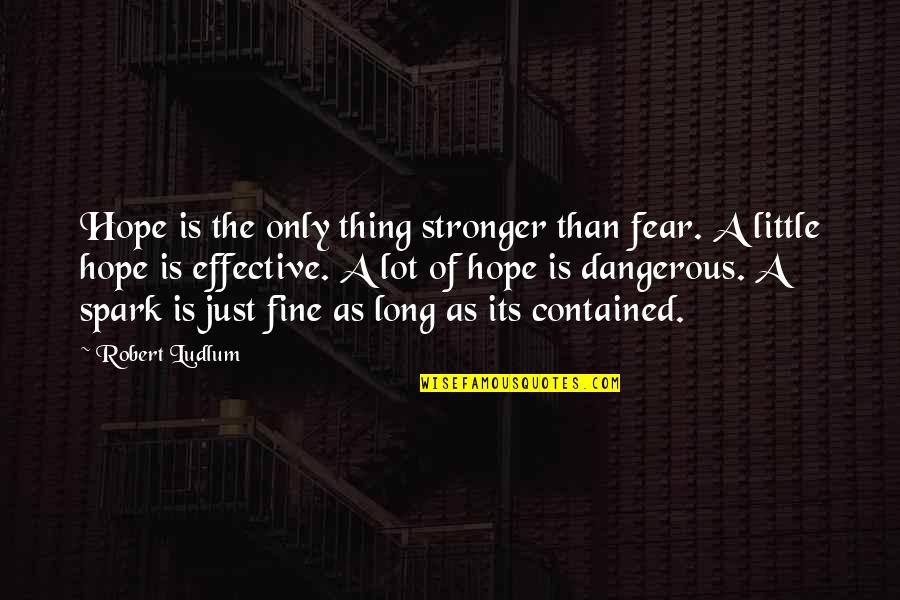 Hope is the only thing stronger than fear. A little hope is effective. A lot of
hope is dangerous
. A spark is just fine as long as its contained. —
Robert Ludlum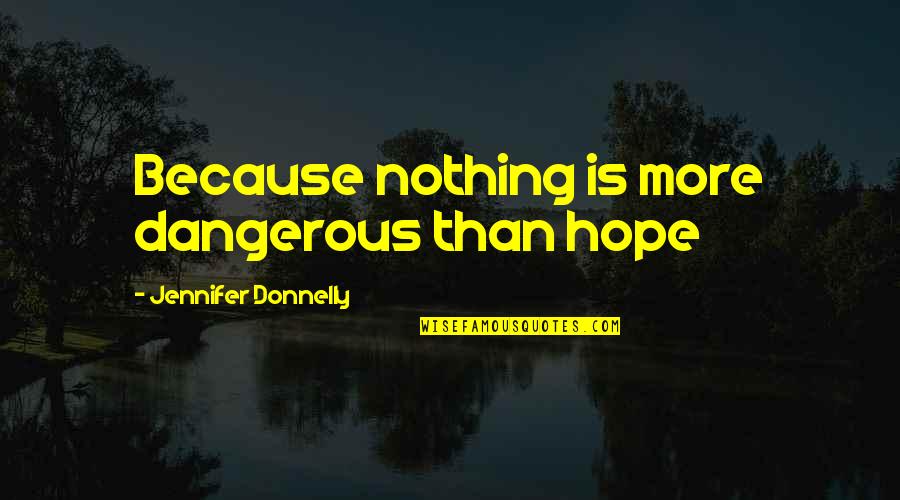 Because nothing is more dangerous than hope —
Jennifer Donnelly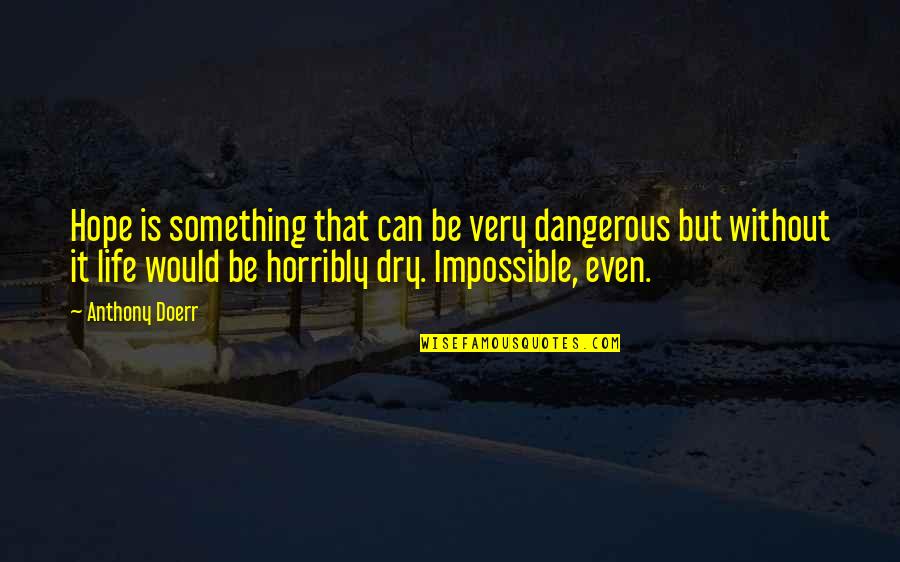 Hope is something that can be very dangerous but without it life would be horribly dry. Impossible, even. —
Anthony Doerr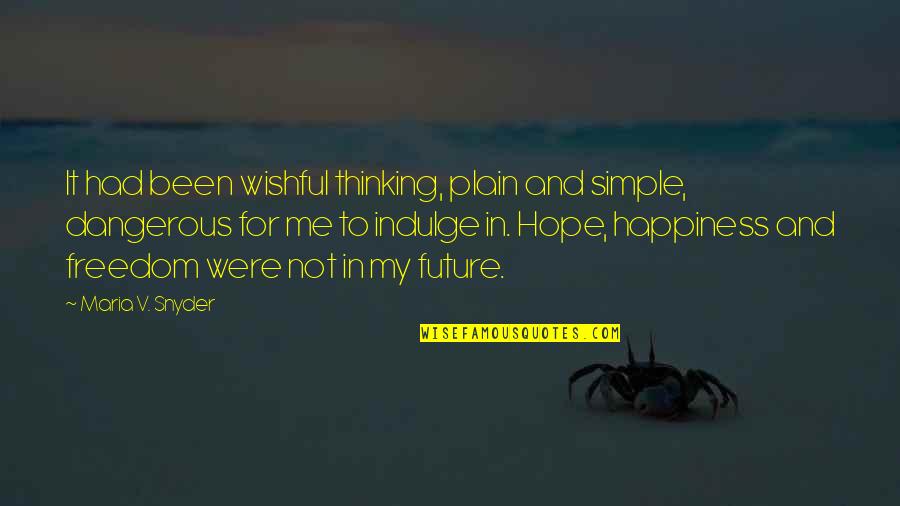 It had been wishful thinking, plain and simple, dangerous for me to indulge in. Hope, happiness and freedom were not in my future. —
Maria V. Snyder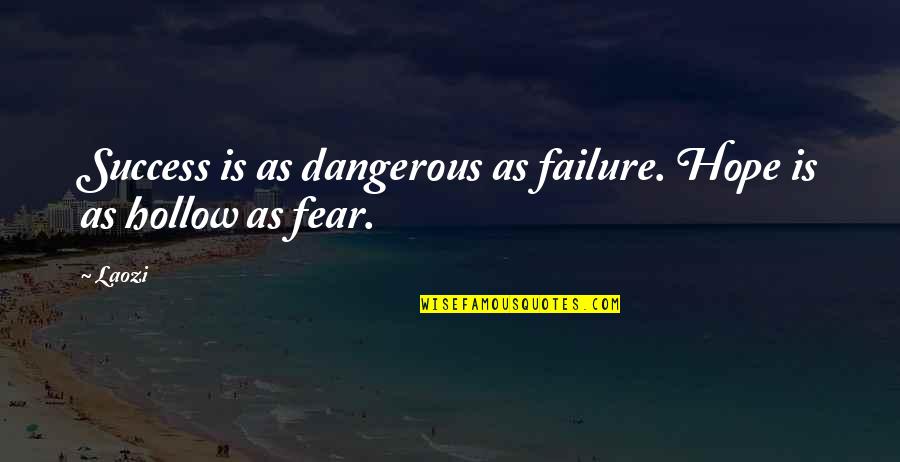 Success is as dangerous as failure. Hope is as hollow as fear. —
Laozi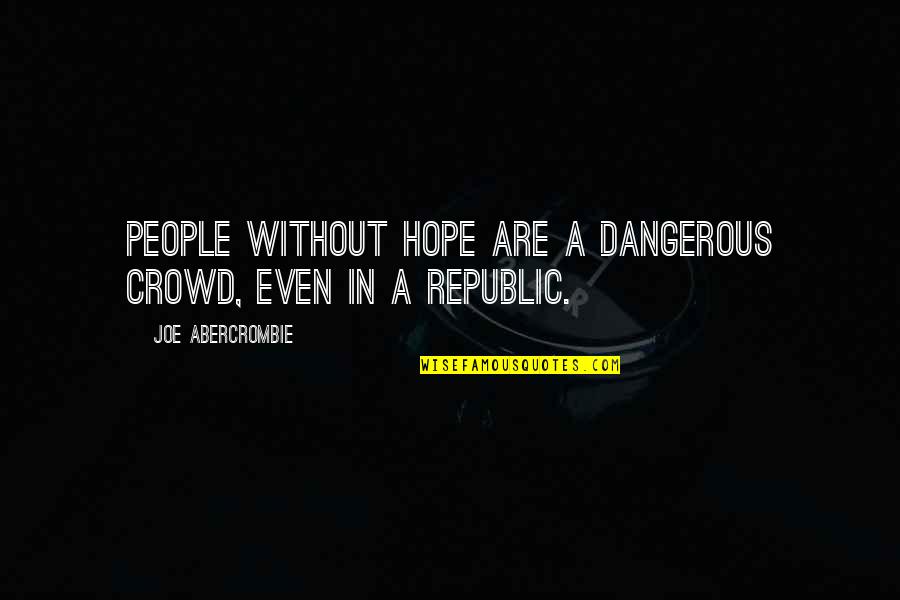 People without hope are a dangerous crowd, even in a republic. —
Joe Abercrombie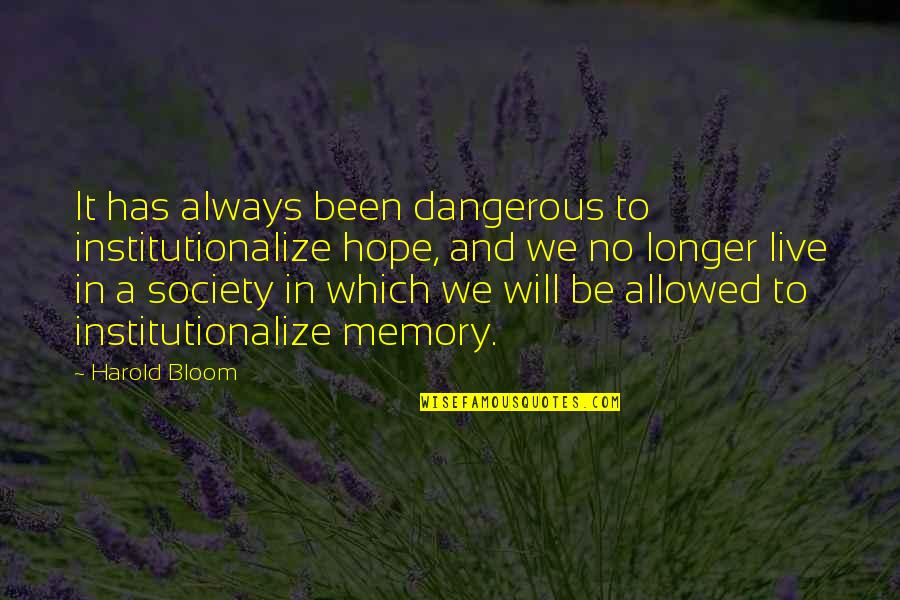 It has always been dangerous to institutionalize hope, and we no longer live in a society in which we will be allowed to institutionalize memory. —
Harold Bloom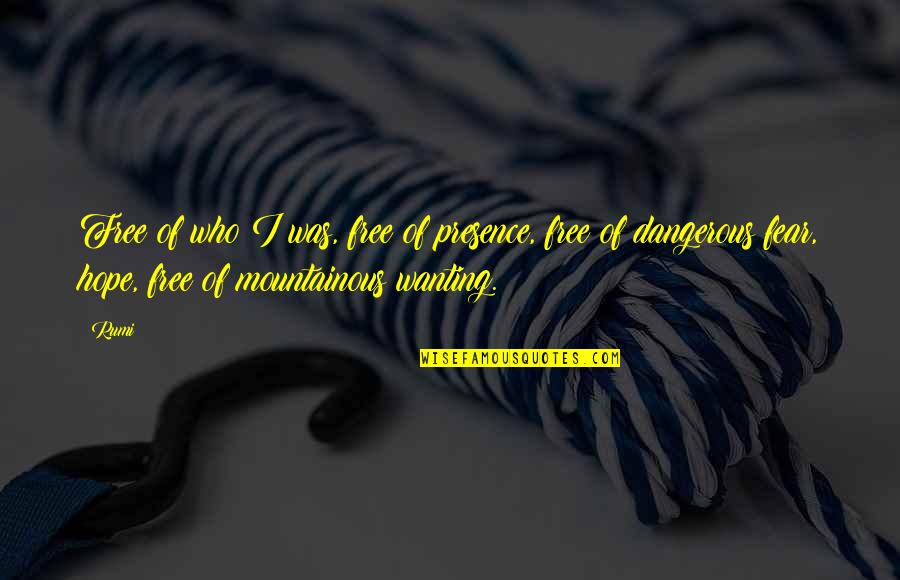 Free of who I was, free of presence, free of dangerous fear, hope, free of mountainous wanting. —
Rumi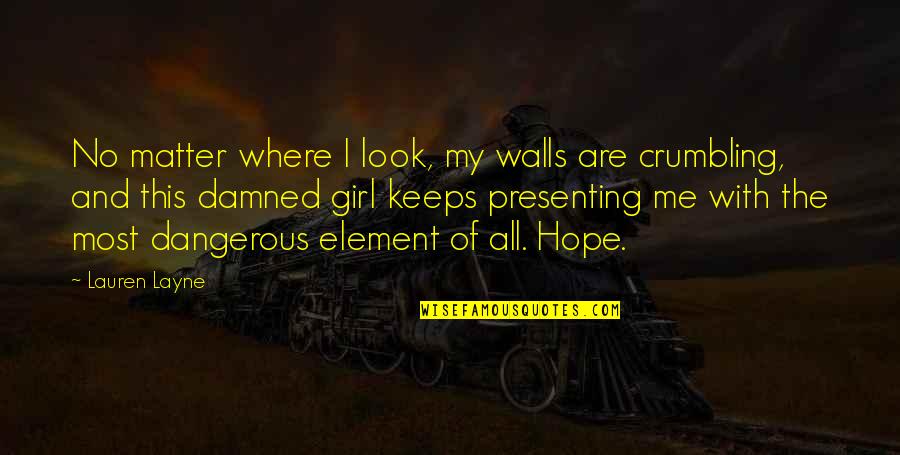 No matter where I look, my walls are crumbling, and this damned girl keeps presenting me with the most dangerous element of all.
Hope. —
Lauren Layne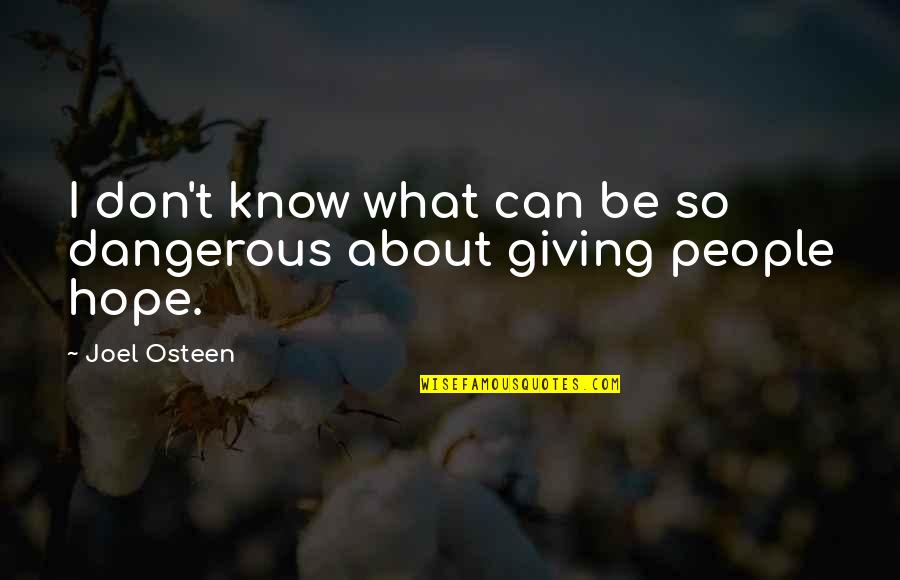 I don't know what can be so dangerous about giving people hope. —
Joel Osteen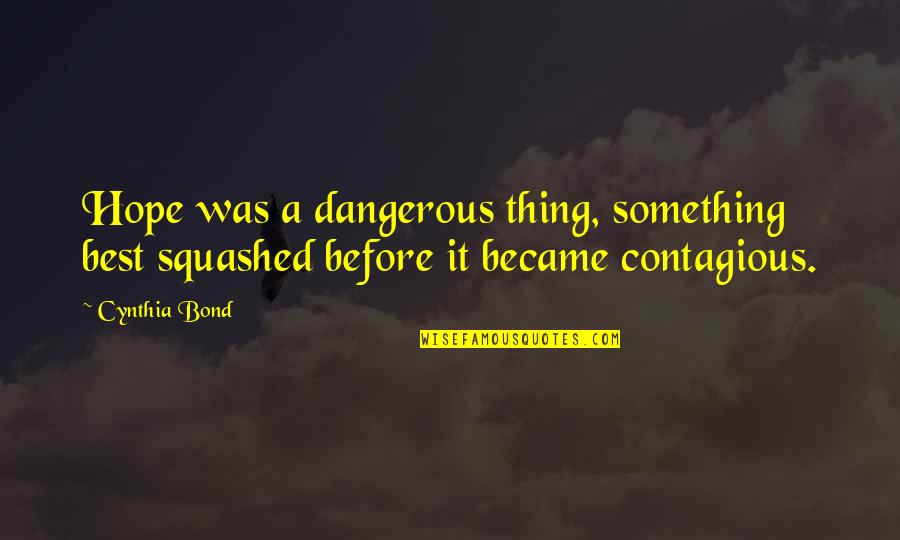 Hope was a dangerous thing, something best squashed before it became contagious. —
Cynthia Bond
Hope is a dangerous thing, Raisa thought. Once kindled, it's hard to put out. It makes wise people into fools. —
Cinda Williams Chima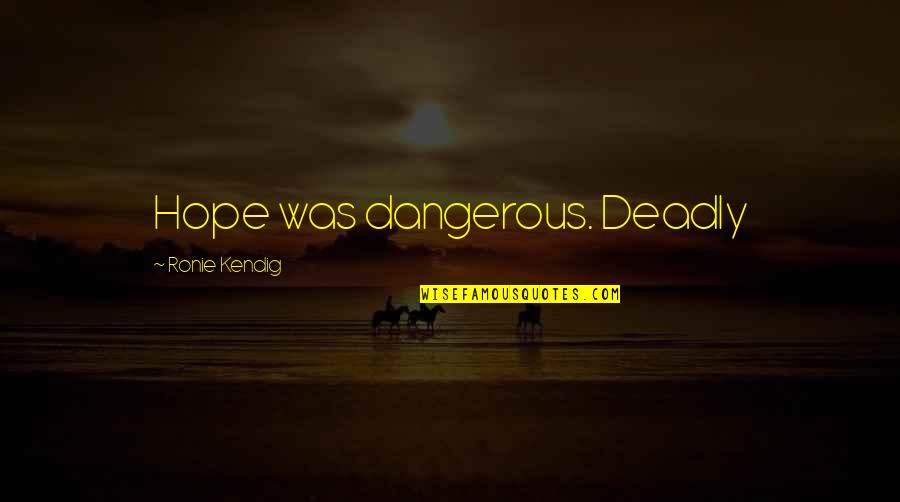 Hope was dangerous. Deadly —
Ronie Kendig