Good Instincts Quotes
Collection of top 26 famous quotes about Good Instincts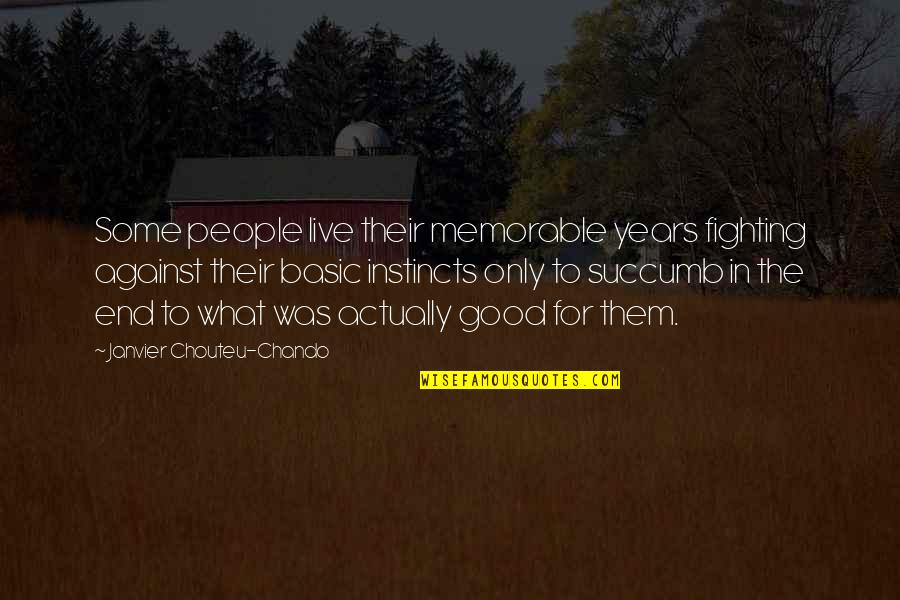 Some people live their memorable years fighting against their basic instincts only to succumb in the end to what was actually good for them.
—
Janvier Chouteu-Chando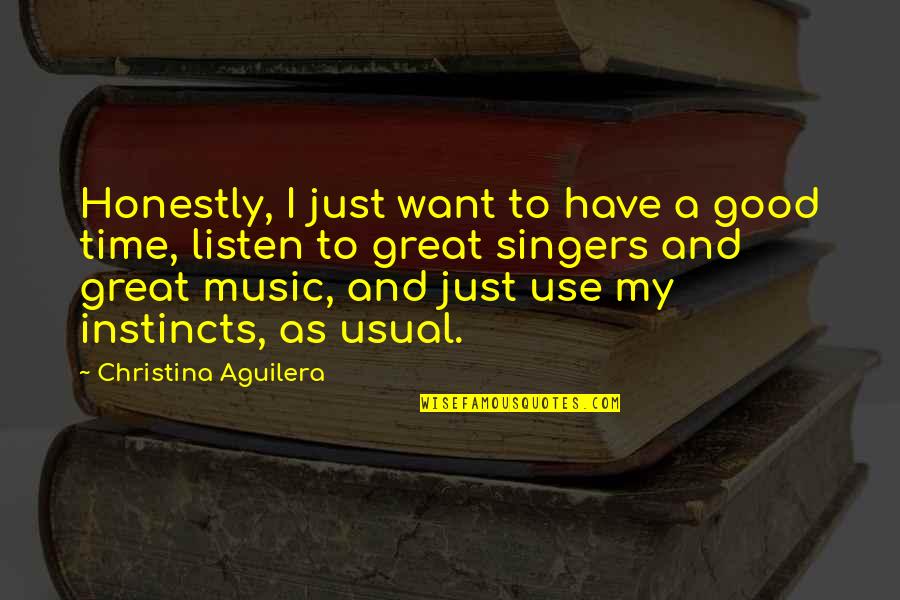 Honestly, I just want to have a good time, listen to great singers and great music, and just use my instincts, as usual.
—
Christina Aguilera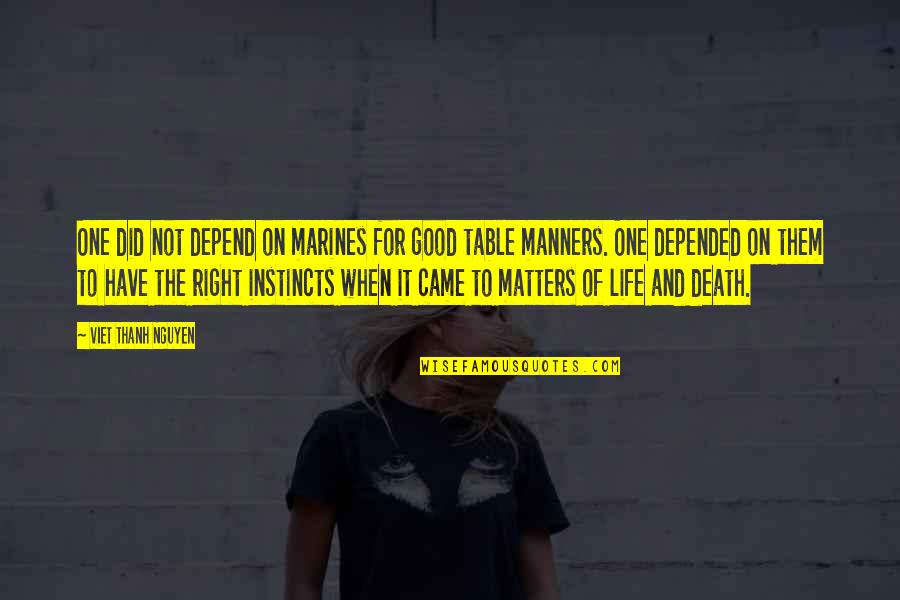 One did not depend on marines for good table manners. One depended on them to have the right instincts when it came to matters of life and death.
—
Viet Thanh Nguyen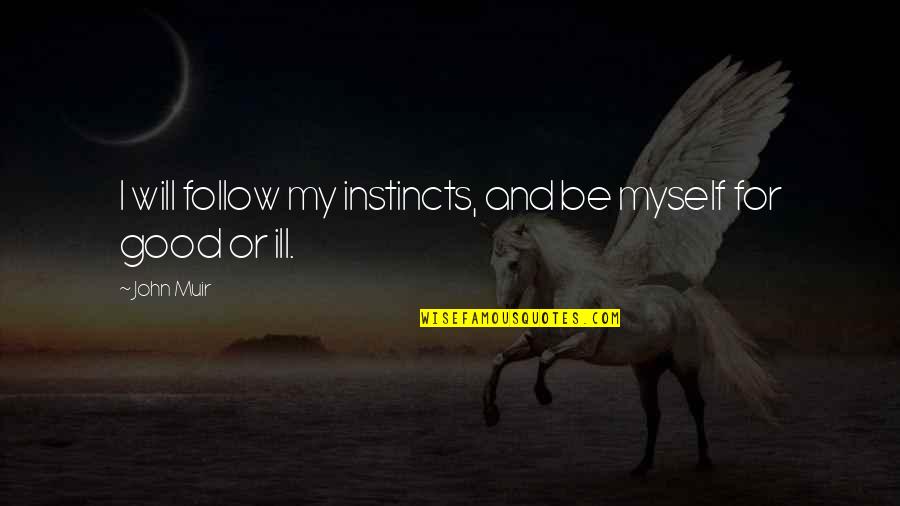 I will follow my instincts, and be myself for good or ill.
—
John Muir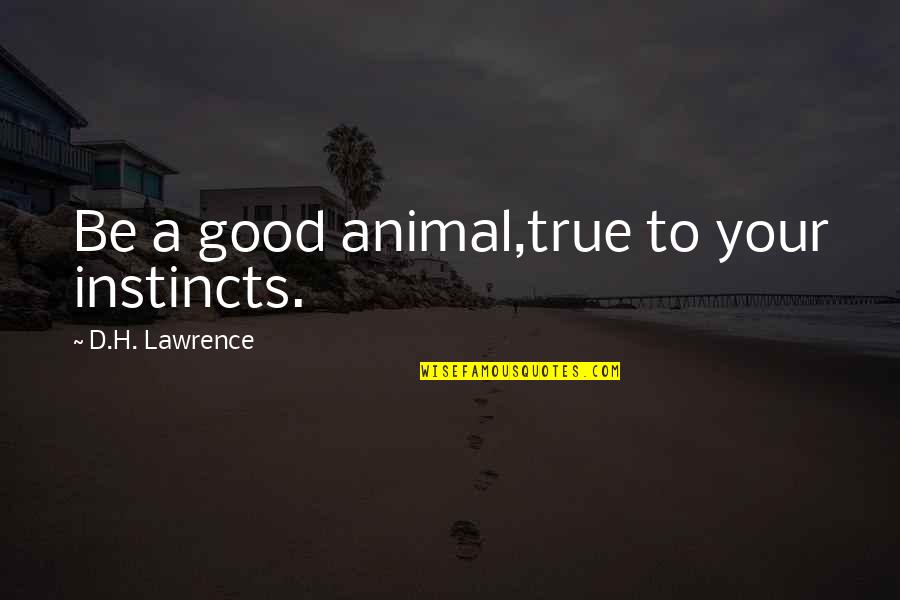 Be a good animal,true to your instincts. —
D.H. Lawrence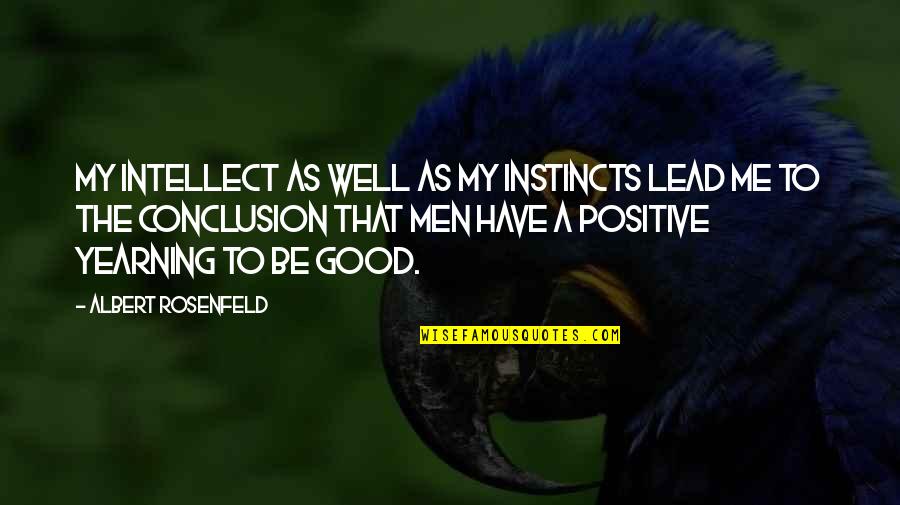 My intellect as well as my instincts lead me to the conclusion that men have a positive yearning to be good. —
Albert Rosenfeld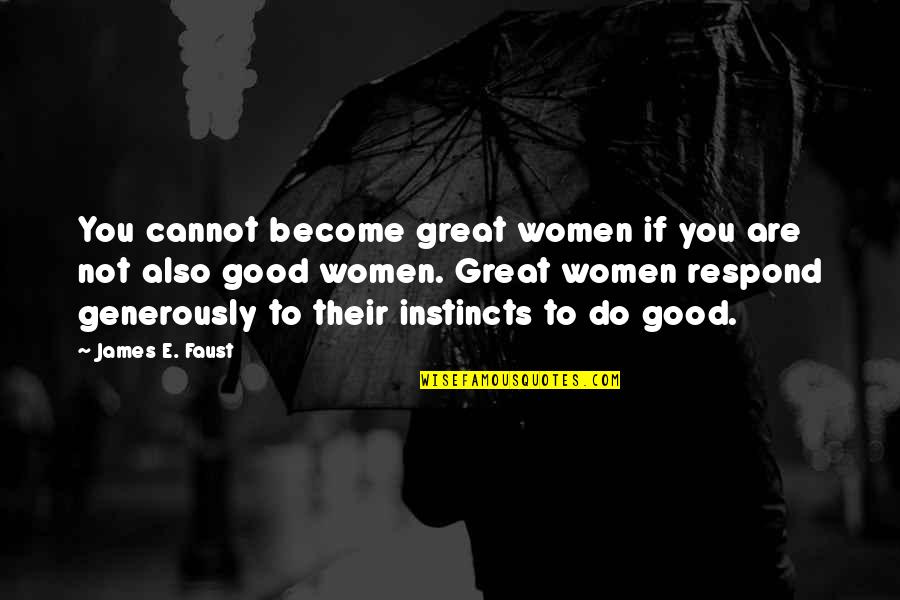 You cannot become great women if you are not also good women. Great women respond generously to their instincts to do good. —
James E. Faust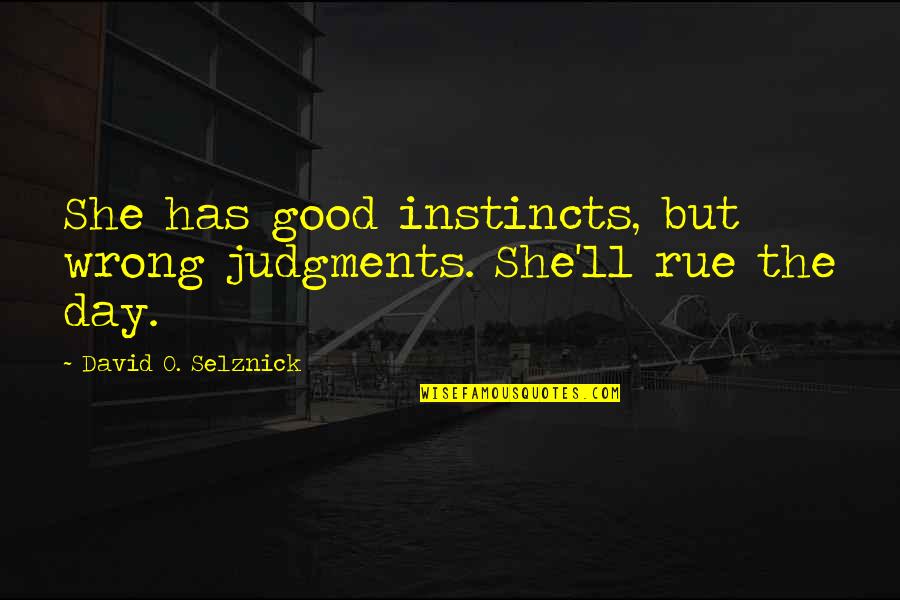 She has
good instincts
, but wrong judgments. She'll rue the day. —
David O. Selznick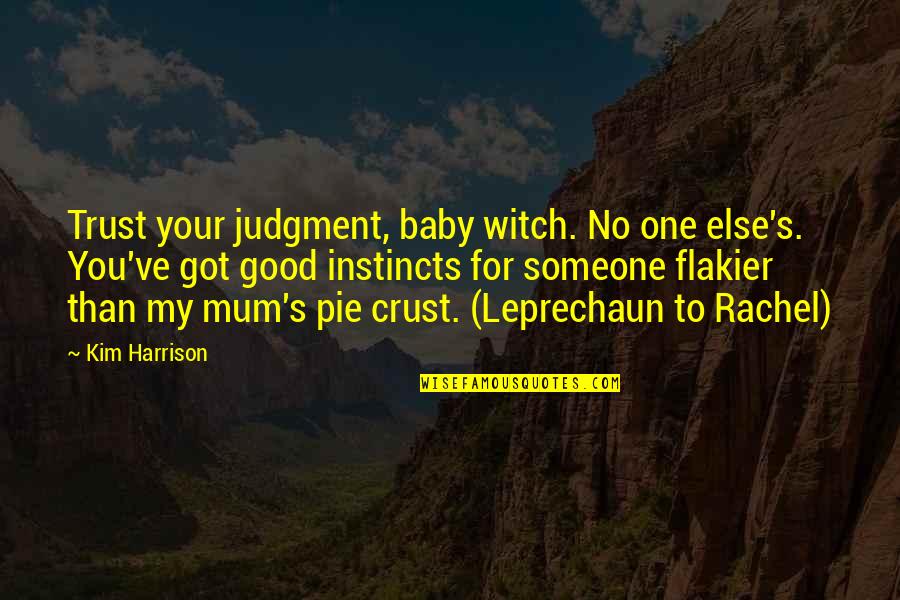 Trust your judgment, baby witch. No one else's. You've got
good instincts
for someone flakier than my mum's pie crust. (Leprechaun to Rachel) —
Kim Harrison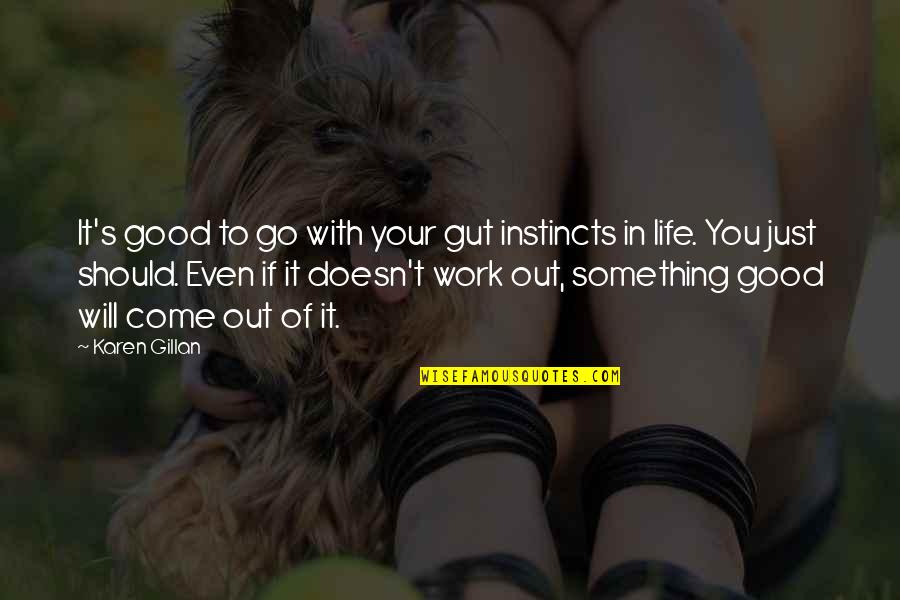 It's good to go with your gut instincts in life. You just should. Even if it doesn't work out, something good will come out of it. —
Karen Gillan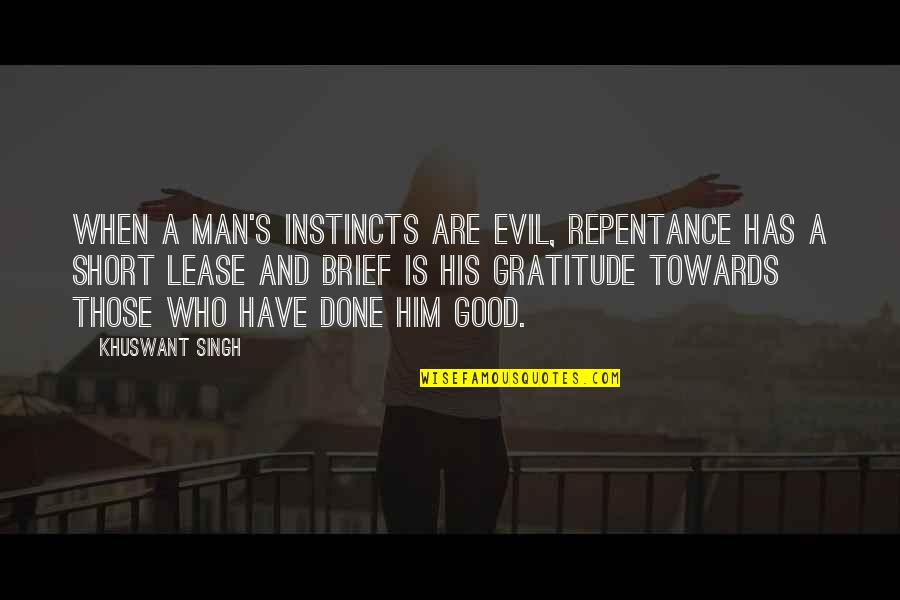 When a man's instincts are evil, repentance has a short lease and brief is his gratitude towards those who have done him good. —
Khuswant Singh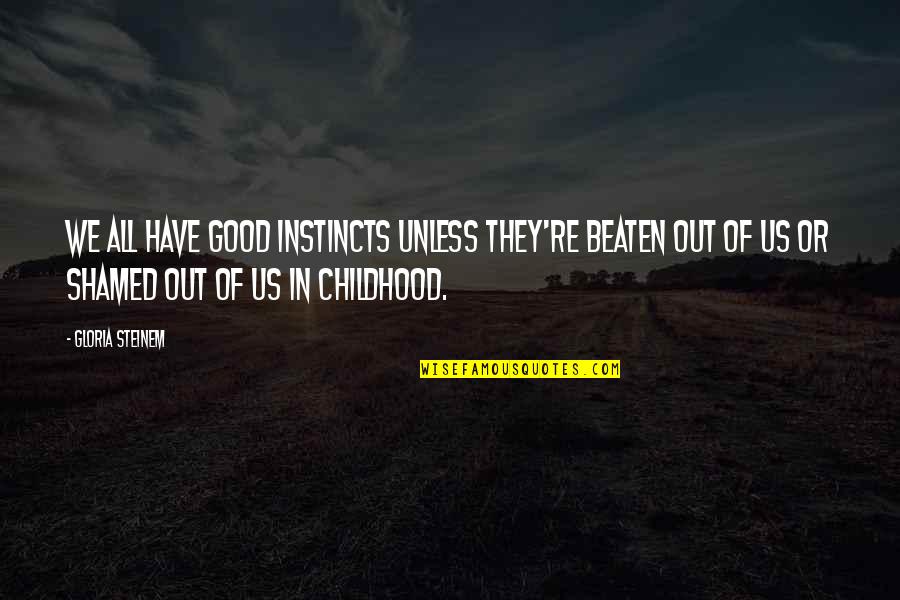 We all have
good instincts
unless they're beaten out of us or shamed out of us in childhood. —
Gloria Steinem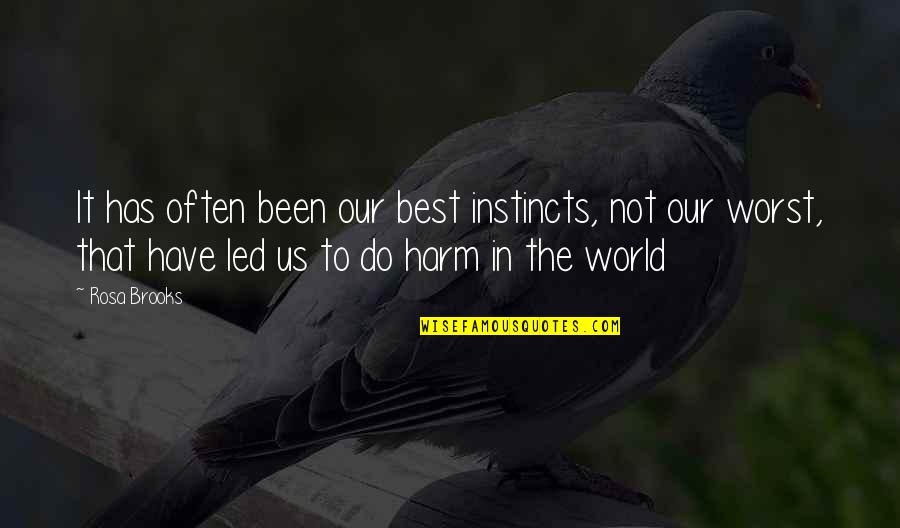 It has often been our best instincts, not our worst, that have led us to do harm in the world —
Rosa Brooks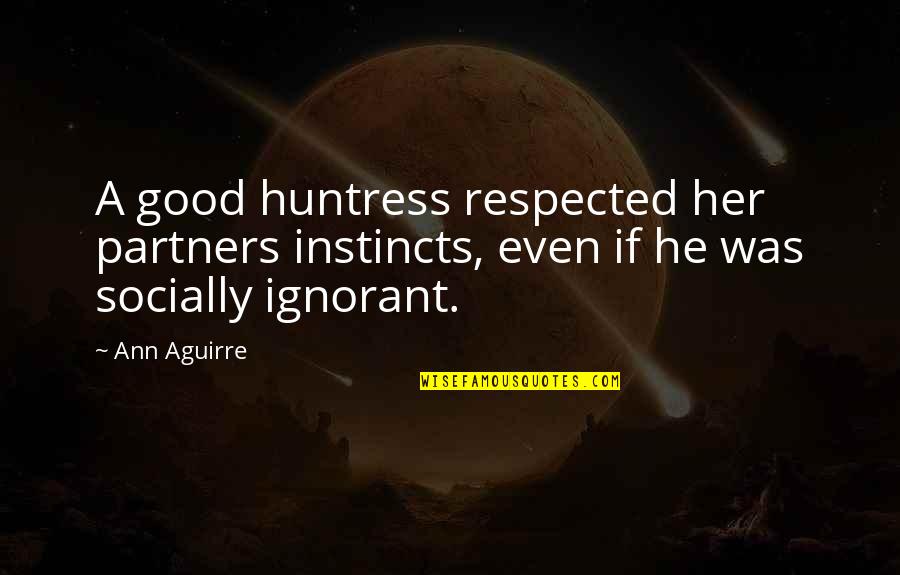 A good huntress respected her partners instincts, even if he was socially ignorant. —
Ann Aguirre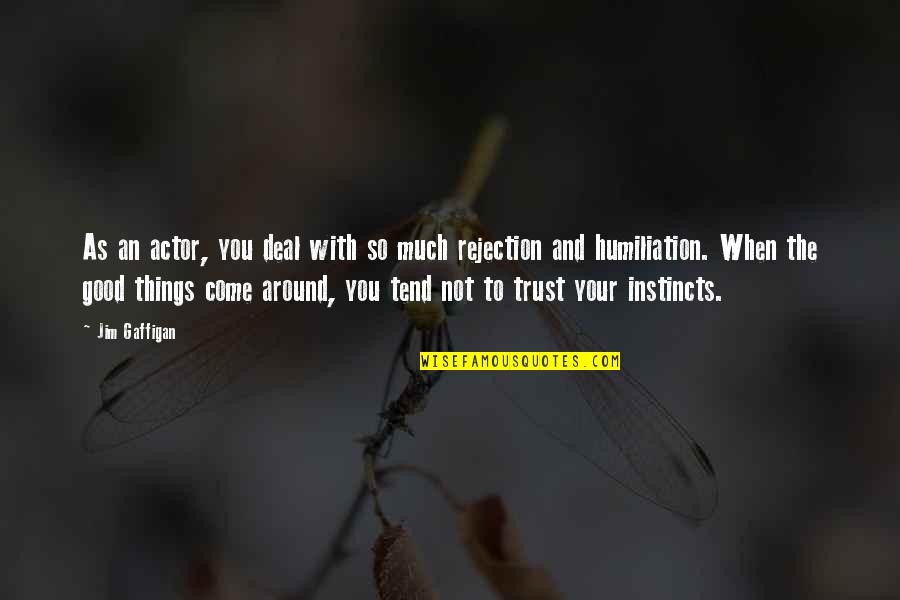 As an actor, you deal with so much rejection and humiliation. When the good things come around, you tend not to trust your instincts. —
Jim Gaffigan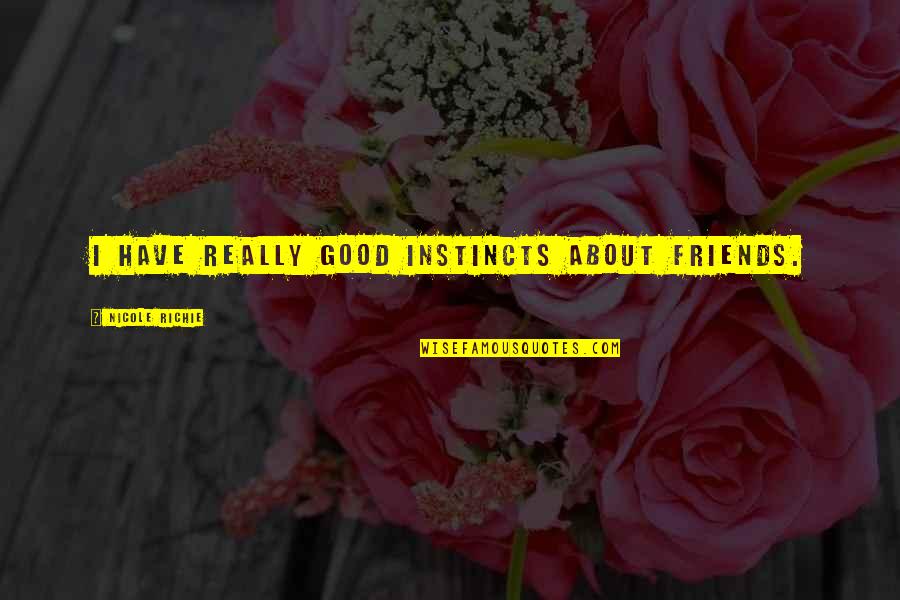 I have really
good instincts
about friends. —
Nicole Richie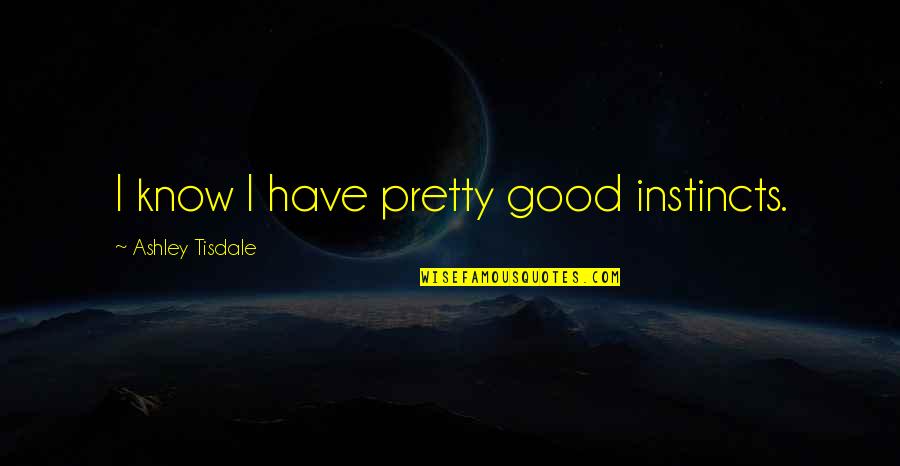 I know I have pretty
good instincts
. —
Ashley Tisdale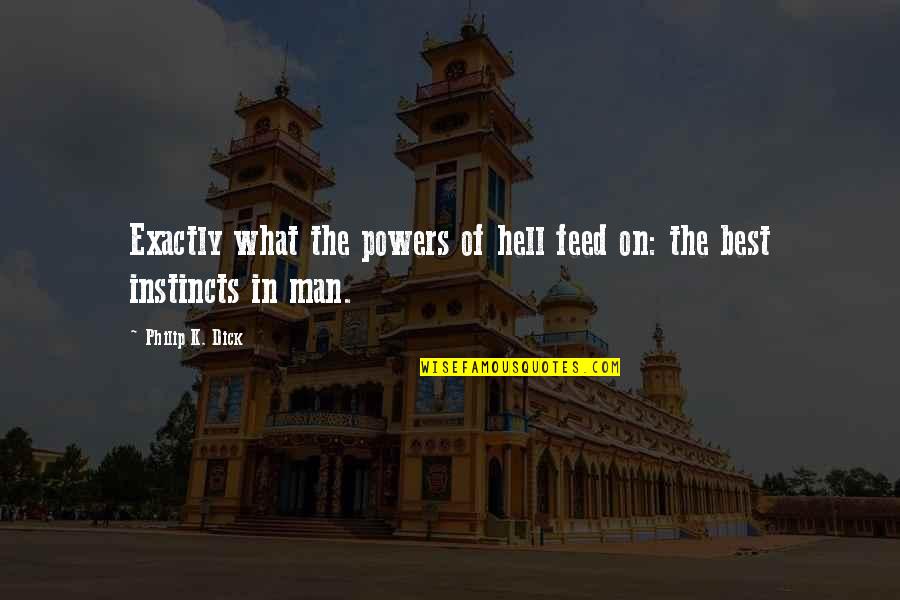 Exactly what the powers of hell feed on: the best instincts in man. —
Philip K. Dick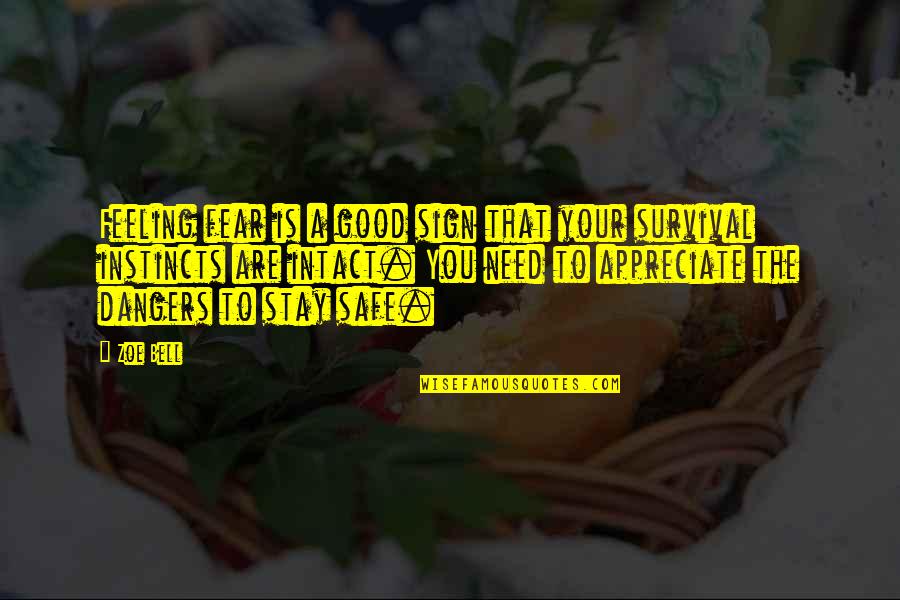 Feeling fear is a good sign that your survival instincts are intact. You need to appreciate the dangers to stay safe. —
Zoe Bell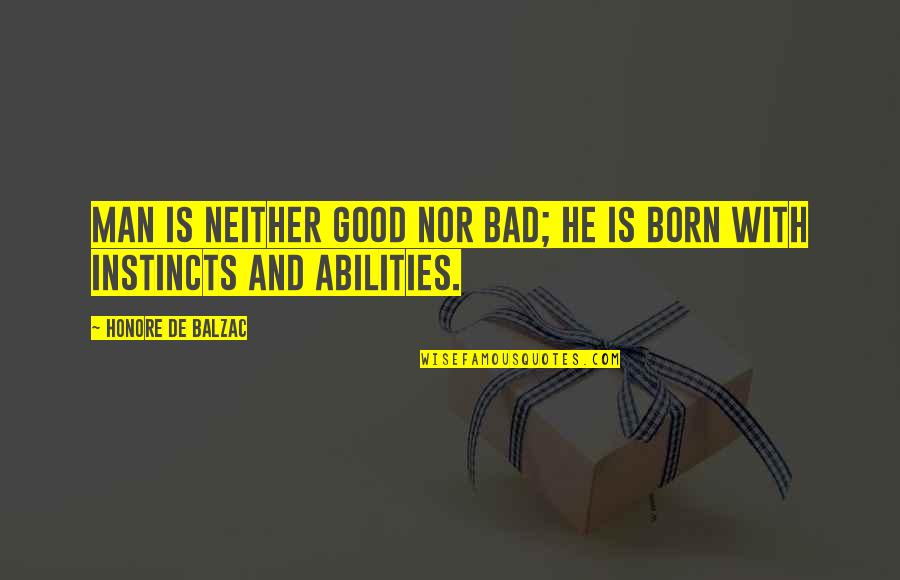 Man is neither good nor bad; he is born with instincts and abilities. —
Honore De Balzac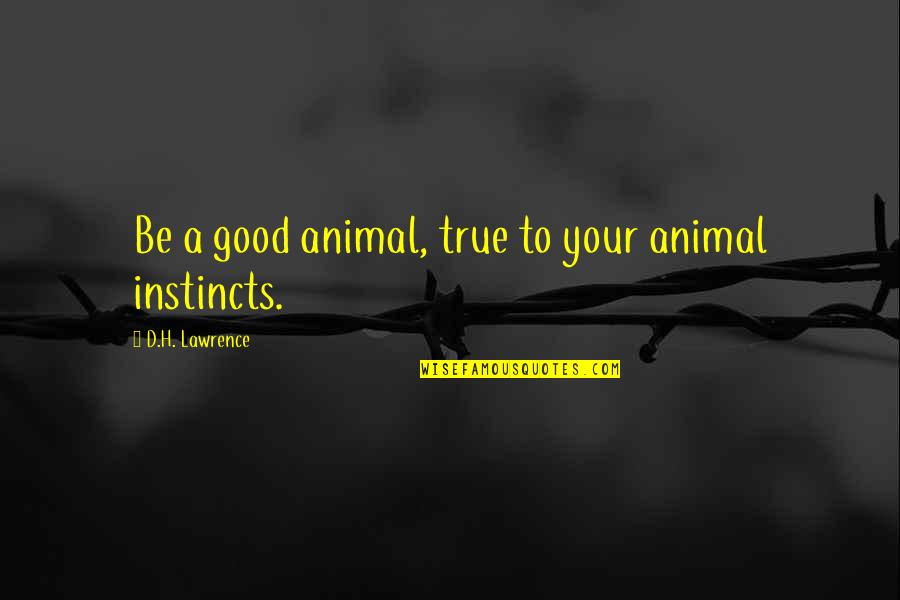 Be a good animal, true to your animal instincts. —
D.H. Lawrence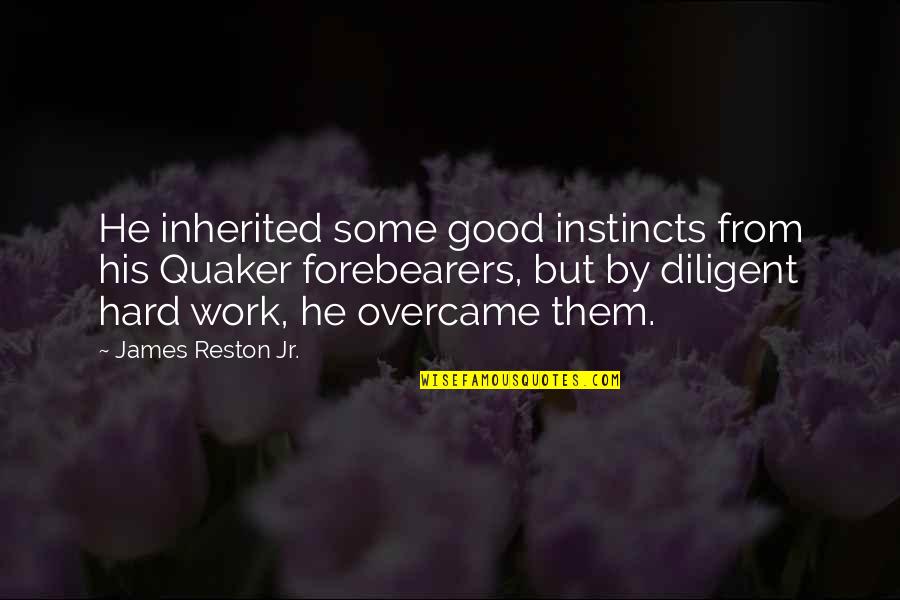 He inherited some
good instincts
from his Quaker forebearers, but by diligent hard work, he overcame them. —
James Reston Jr.