Guy Clark Quotes
Top 12 wise famous quotes and sayings by Guy Clark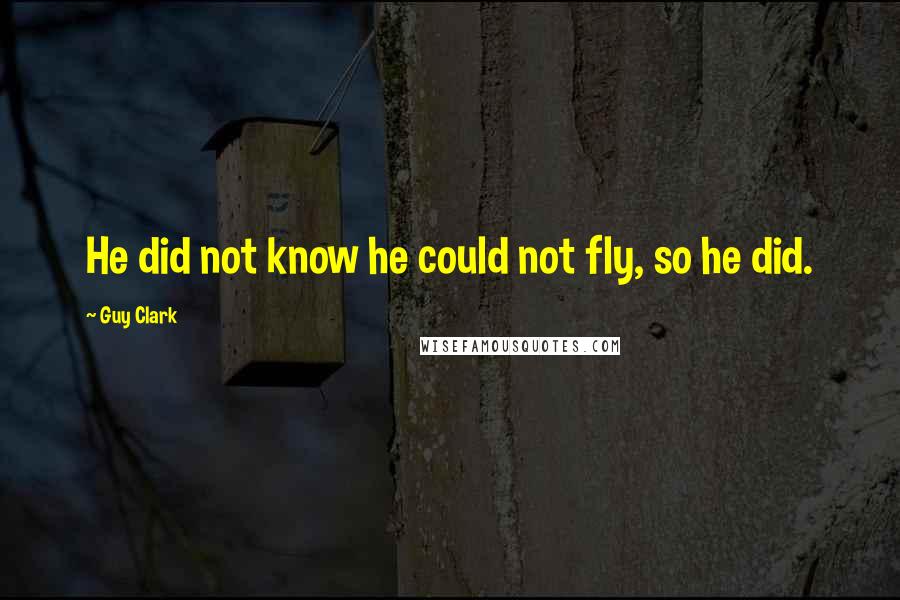 He did not know he could not fly, so he did.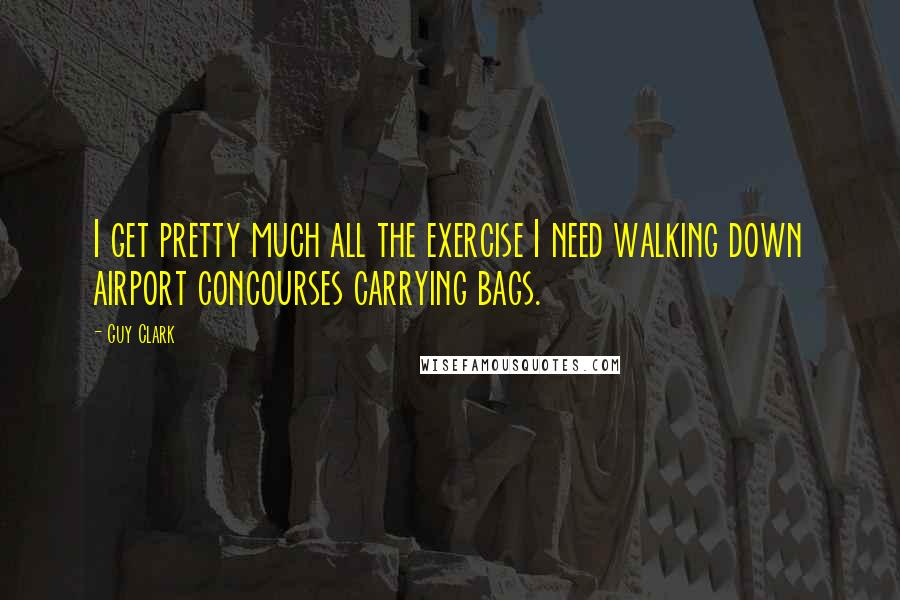 I get pretty much all the exercise I need walking down airport concourses carrying bags.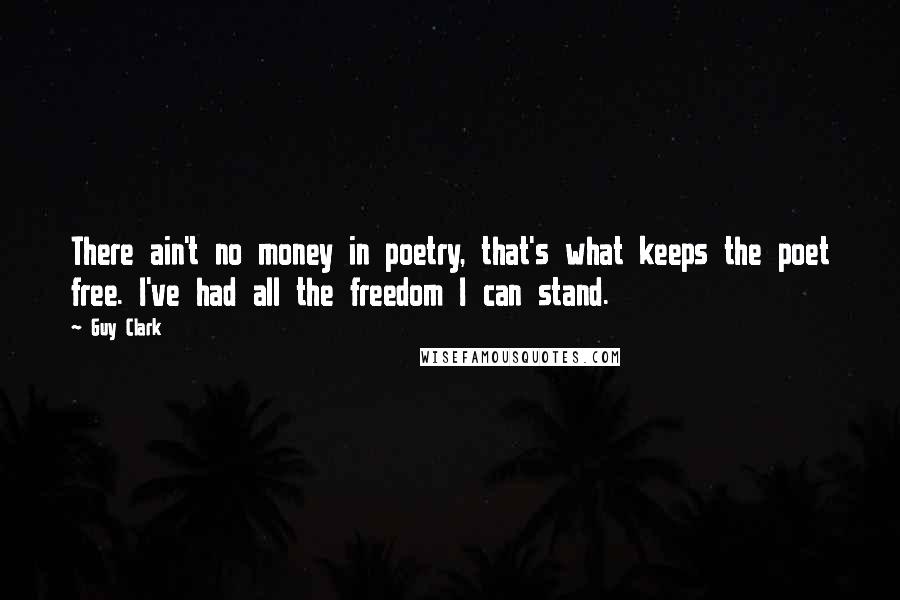 There ain't no money in poetry, that's what keeps the poet free. I've had all the freedom I can stand.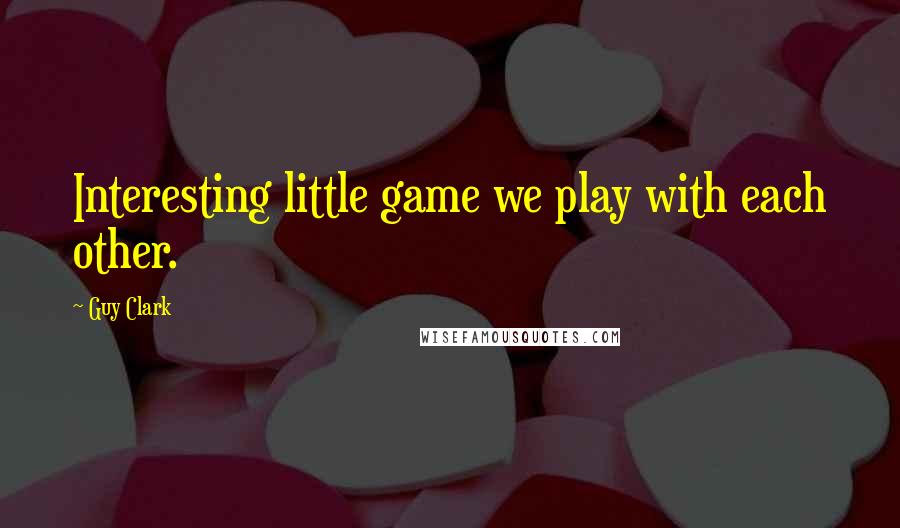 Interesting little game we play with each other.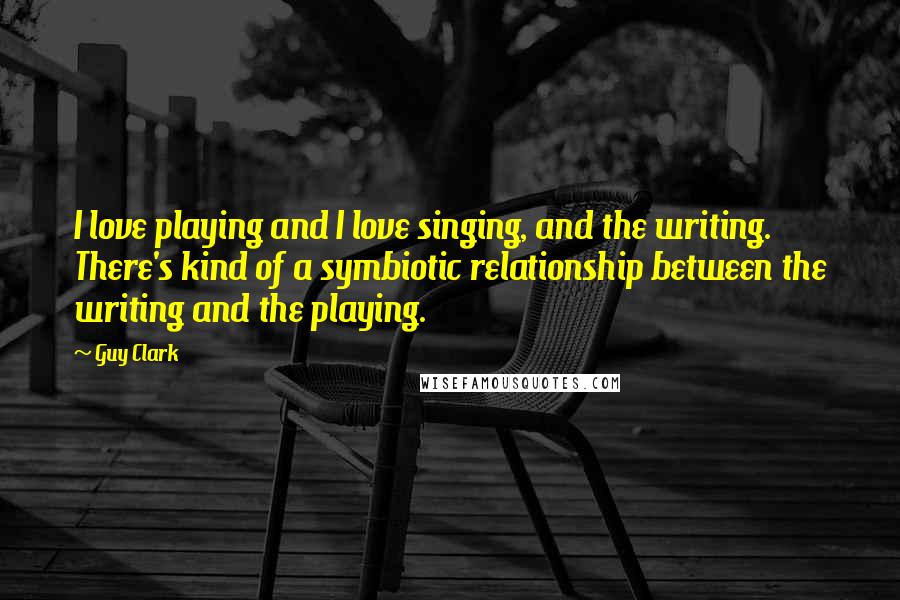 I love playing and I love singing, and the writing. There's kind of a symbiotic relationship between the writing and the playing.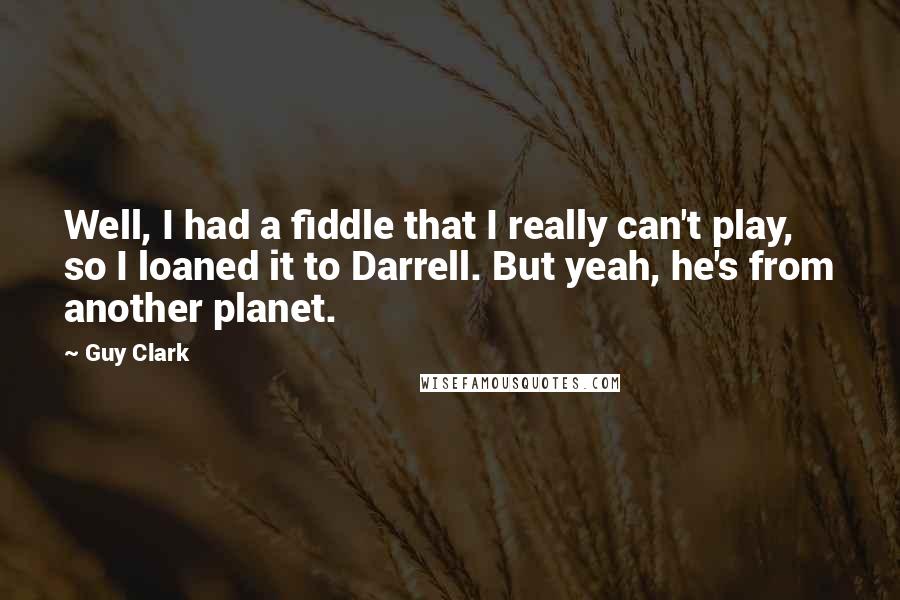 Well, I had a fiddle that I really can't play, so I loaned it to Darrell. But yeah, he's from another planet.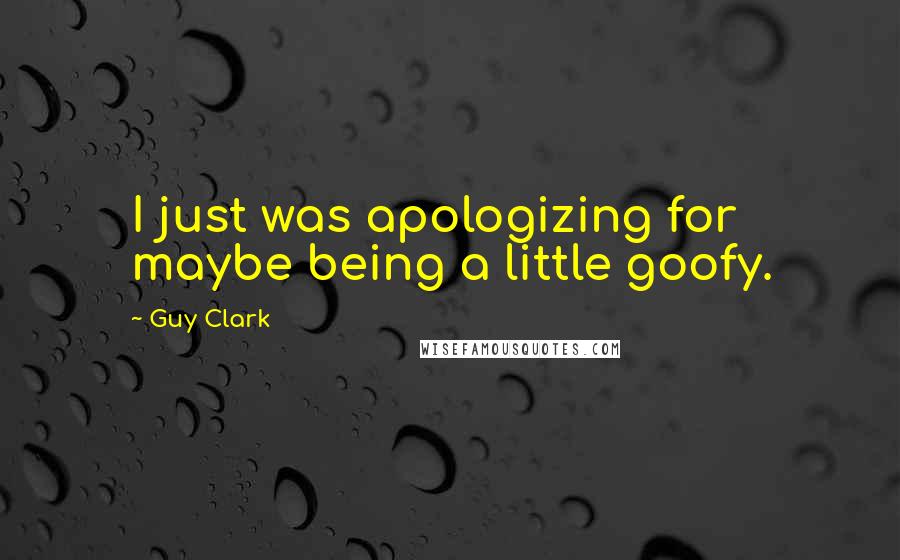 I just was apologizing for maybe being a little goofy.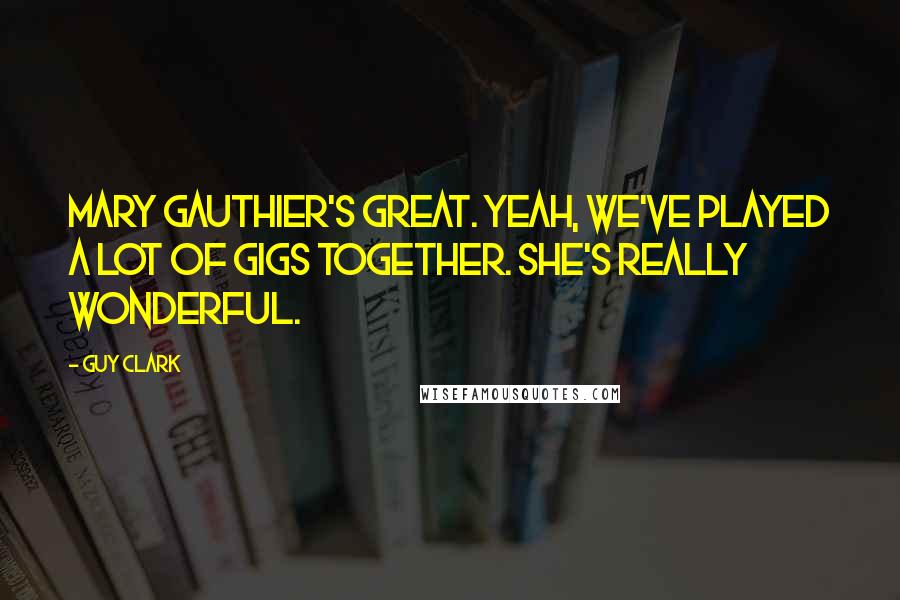 Mary Gauthier's great. Yeah, we've played a lot of gigs together. She's really wonderful.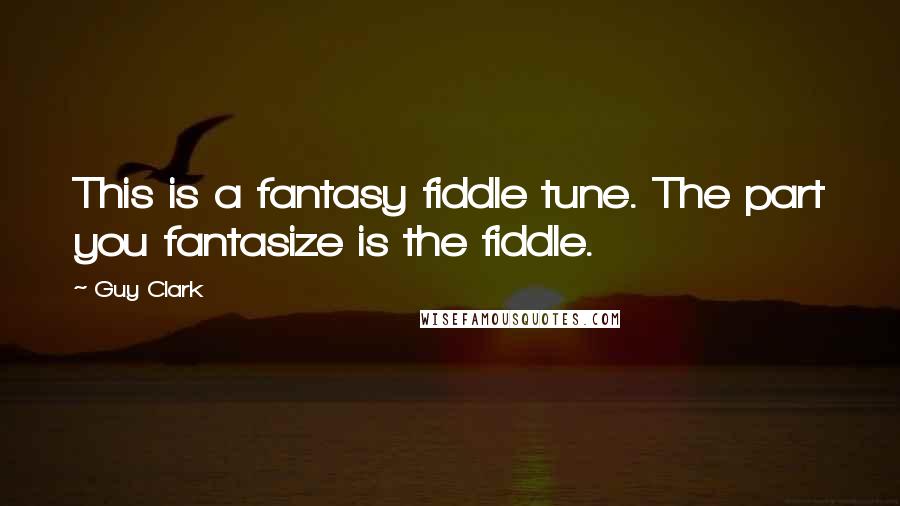 This is a fantasy fiddle tune. The part you fantasize is the fiddle.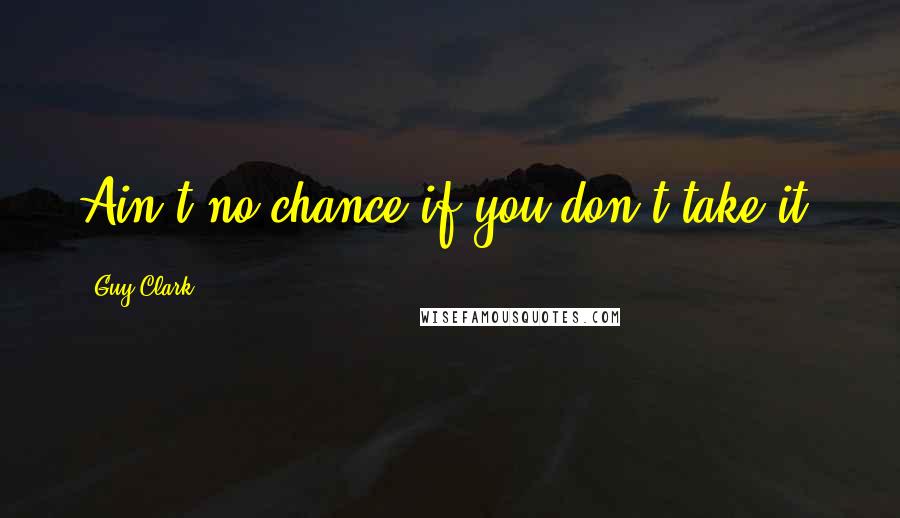 Ain't no chance if you don't take it.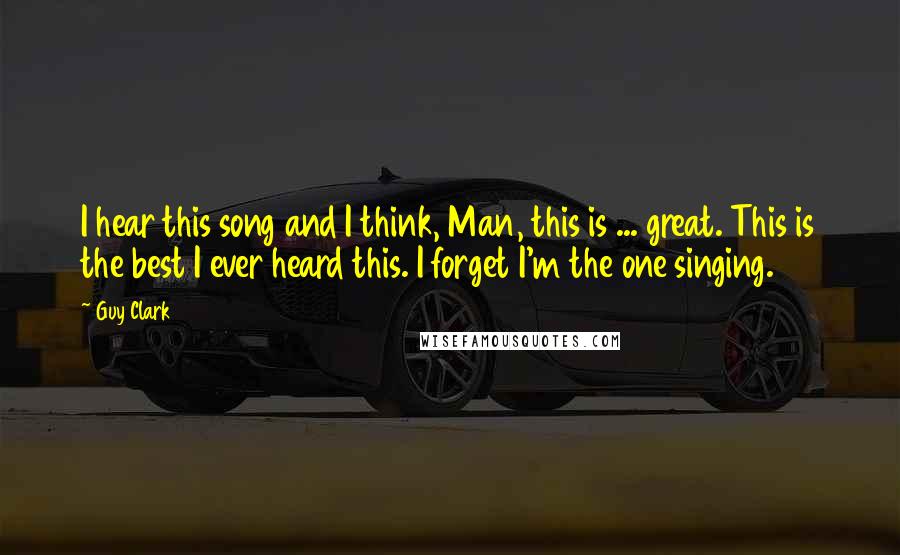 I hear this song and I think, Man, this is ... great. This is the best I ever heard this. I forget I'm the one singing.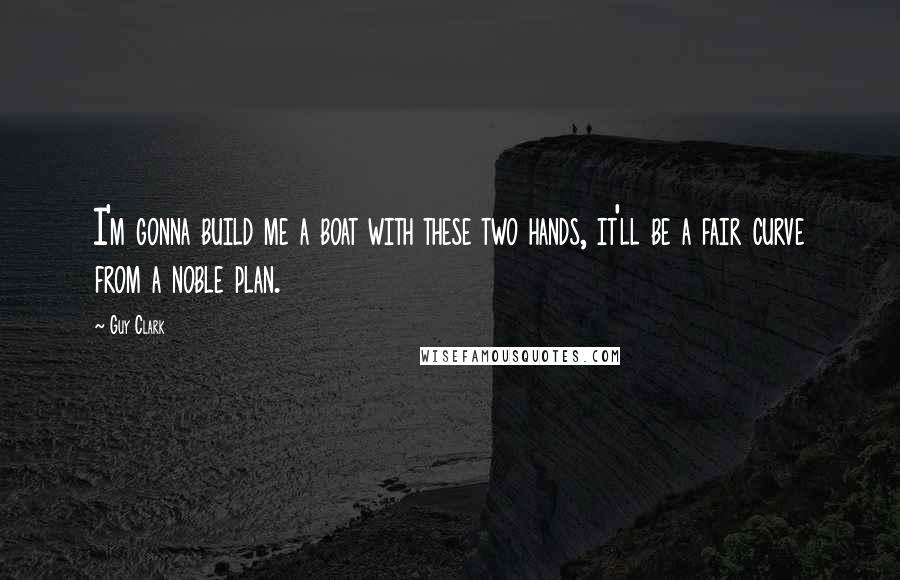 I'm gonna build me a boat with these two hands, it'll be a fair curve from a noble plan.